Toysrus 3d printer
XYZprinting Partners with Best Buy, Toys"R"Us
SAN DIEGO, CA, Dec 7, 2016 – XYZprinting, the world's leading 3D printer manufacturer, announced partnerships with consumer electronics retailer, Best Buy, and the world's leading dedicated toy and baby products retailer, Toys"R"Us. XYZprinting's lauded da Vinci Mini  (MSRP $289) will be available in select Best Buy locations across the United States and on BestBuy.com. In a move that introduces consumers to the benefits of 3D printing, Best Buy will feature the da Vinci Mini, making 3D printing accessible to everyone from tech-savvy consumers to beginners of all ages. Additionally, XYZprinting's popular, kid-friendly and education-oriented da Vinci miniMaker (MSRP $249.95) 3D printer will be available online on Toysrus.com.
"Our partnerships with Best Buy and Toys"R"Us are designed to bring this innovative product experience to a whole new subset of customers, while also delivering valuable tools to the educators, designers, professionals and tech enthusiasts that want and need them the most," said Simon Shen, CEO of XYZprinting and New Kinpo Group.
"These retail programs reflect XYZprinting's dedication to ensuring 3D printing technology is attainable on a national scale."
More About the Best Buy Retail Relationship
To further support the full range of the da Vinci Mini functionality, Best Buy will also stock XYZprinting's corresponding PLA filaments made of non-toxic, biodegradable plastic that is recyclable and safe for the environment.
The da Vinci Mini, a member of the award winning da Vinci product line, requires no assembly, is user-friendly and quiet, making it non-disruptive and optimal for classroom use.
Product details

Robust build size of 5.9 x 5.9 x 5.9 inches and a resolution of 100 to 400 microns
Auto-feeding filament system ensures filament is installed correctly
Auto-calibration system accurately determines the distance between the extruder nozzle and the print bed to ensure the best print possible.
Connect wirelessly from your home network to manage and send prints to the Mini
The da Vinci Mini has received awards from some of the largest computer and consumer electronics exhibitions in the world, such as the Best Choice Golden Award at COMPUTEX Taipei 2016, TWICE Picks award, and the CES 2016 Editor's Choice Awards
More About the Toys"R"Us Retail Relationship
XYZprinting's da Vinci miniMaker is one of the company's newest, education-focused, family-friendly 3D printer.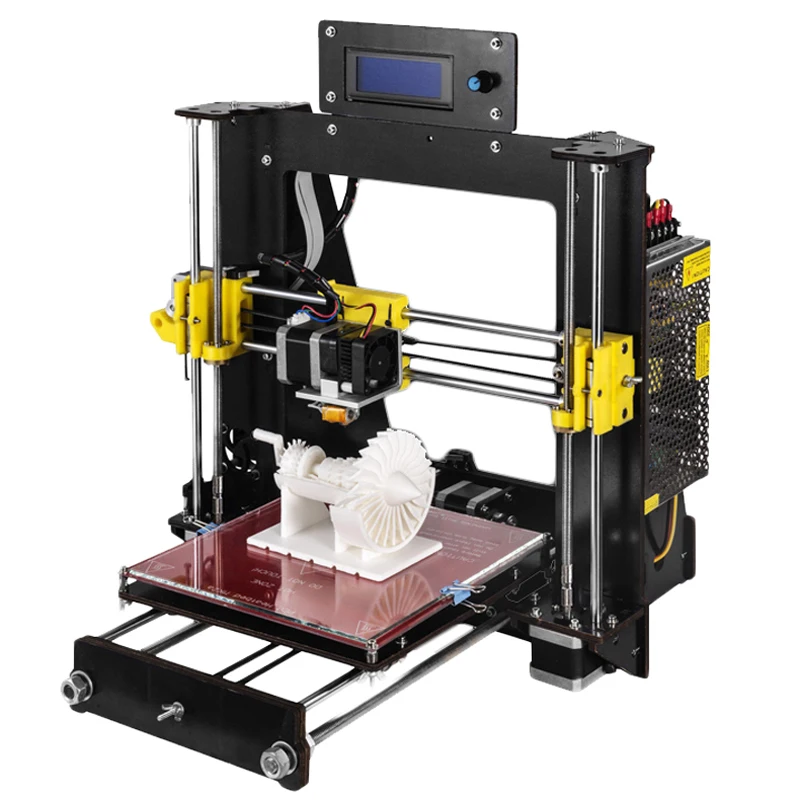 It is the first 3D printer in the STEM toy category and it's the first 3D printer ever to be available to kids and families for purchase through Toys"R"Us. The availability of 3D printers on Toysrus.com, not only expands the accessibility of 3D printing, but signals a step in helping children to get their hands-on 3D printers for study and play.
Product details
Build size of 5.9 x 5.9 x 5.9 inches and a resolution of 100 to 400 microns
Compact frame perfect for small spaces in classrooms or at home
Intuitive auto-calibration automatically determines and sets the distance and leveling of the print bed and the extruder module with minimal effort by the user resulting in the best possible prints in the classroom or at home
The entire da Vinci product line is also compatible with XYZprinting's Educational Ecosystem, which includes the XYZ 3D Gallery, XYZ STEAM, and XYZmaker. The XYZ 3D Gallery has over 4,500 3D models for free download; XYZ STEAM is an online curriculum exchange program where educators can download free curricula and incorporate them into their classroom; and XYZmaker is a CAD software for beginners to make their own 3D creations.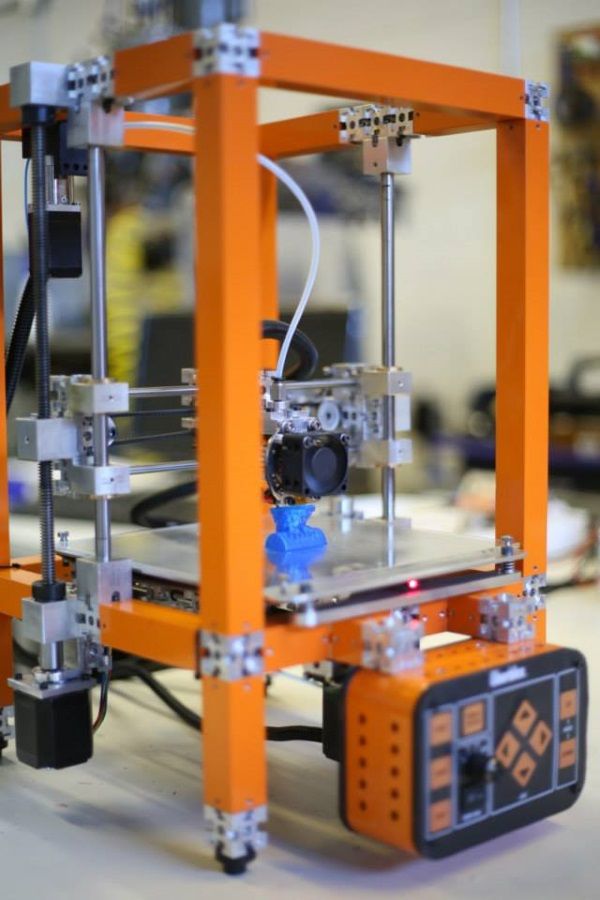 XYZprinting Holiday Deals
This holiday season, XYZprinting is offering a number of deals through major retailers including, Best Buy, Toys"R"Us, Barnes and Noble, Amazon, Target, Walmart, and more.  Deals include:
The da Vinci Mini is available for $269.99 at Best Buy
Currently with a holiday discount, the da Vinci miniMaker is available for $229.95 at all major retailers
XYZprinting will also have more 3D printers on sale, including the lauded da Vinci Jr. 1.0, da Vinci Jr. 1.0 Wireless, and the open-source filament 3D printers, the da Vinci 1.0 Pro and the Pro 3-in-1 for $100 and $200 off respectively at all major retailers
See the full list of holiday promotions here.
About XYZprinting

XYZprinting, a New Kinpo Group company, is dedicated to bringing cost-effective 3D printing to educators and classrooms, consumers and artists, small-to-midsized businesses, and households around the world.
With proven industry expertise, XYZprinting has broken down the barriers of 3D printer ownership by providing an easy-to-use device that delivers an outstanding user experience, connected to a computer or via mobile. Its printers have won numerous other accolades within the 3D printing industry, at major industry events, and with top publications. XYZprinting currently has offices in China, Japan, Korea, Thailand, the United States and Europe.
To learn more, please visit http://us.xyzprinting.com.
About Toys"R"Us, Inc.

Toys"R"Us, Inc. is the world's leading dedicated toy and baby products retailer, offering a differentiated shopping experience through its family of brands. Merchandise is sold in 875 Toys"R"Us and Babies"R"Us stores in the United States, Puerto Rico and Guam, and in more than 765 international stores and over 245 licensed stores in 37 countries and jurisdictions.
With its strong portfolio of e-commerce sites including Toysrus.com and Babiesrus.
com, the company provides shoppers with a broad online selection of distinctive toy and baby products. Toys"R"Us, Inc. is headquartered in Wayne, NJ, and has an annual workforce of approximately 62,000 employees worldwide. The company is committed to serving its communities as a caring and reputable neighbor through programs dedicated to keeping kids safe and helping them in times of need. Since 1992, the Toys"R"Us Children's Fund, a public charity affiliated with Toys"R"Us, Inc., has donated more than $125 million in grants to children's charities.
For more information, visit Toysrusinc.com.
Toy Sales Going Strong with Help from 3D Printing « Fabbaloo
By Charles Goulding on August 29th, 2022 in news, Usage
Tags: mattel, prototyping, toys
A 3D printed minion figure [Source: Tutorial45]
Charles R. Goulding and Preeti Sulibhavi look at the resurgence of the toy industry.
The July 2022 issue of Barron's highlighted the resilience of the toy market where 3D printing is widely used in product design.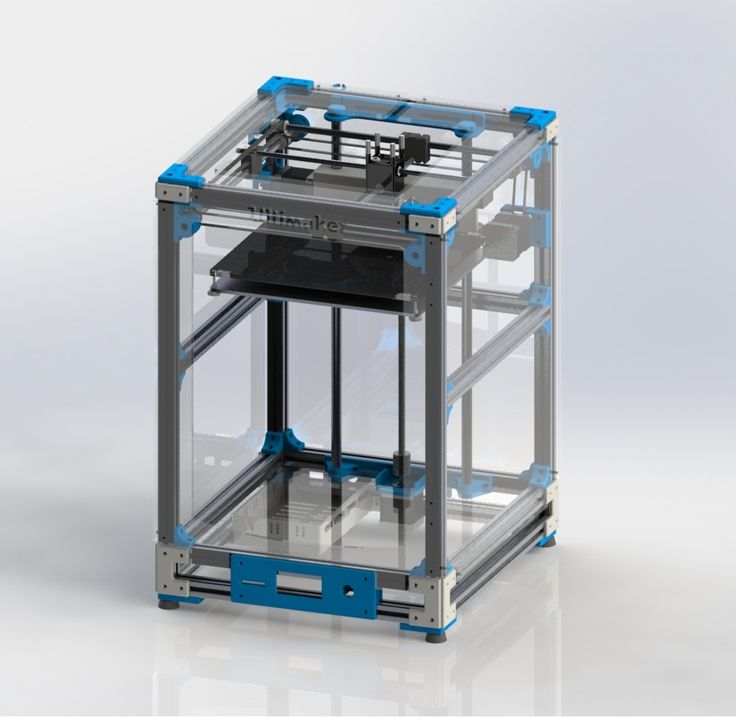 The toy market remains strong despite tighter family budgets because parents place a priority on children's happiness.
In the current slowing of the macroeconomy, companies are searching for growth exceptions. In 2021, U.S. toy sales increased 13% to almost US$29B. On July 21st, 2022, Mattel announced an impressive 20% sales increase. 
Mattel has a strong sector of branded toys integrated with movie releases including Jurassic World: Dominion and Top Gun. Both Mattel and Hasbro are maintaining inventory levels to have stock for the upcoming holiday season.
Hasbro reported a net profit of US$142M for the period ending June 26th, 2022, compared to a loss of US$22.9M for the comparable previous year period.
The Return of Toys "R" Us 
Using a store within a store concept Toys "R" Us is opening stores nationally, at Macy's. This roll-out is occurring while Macy's is also enjoying revenue increases. The partnership is mutually beneficial as both Macy's and Toys "R" Us are experiencing industry growth despite Covid and the inflationary environment.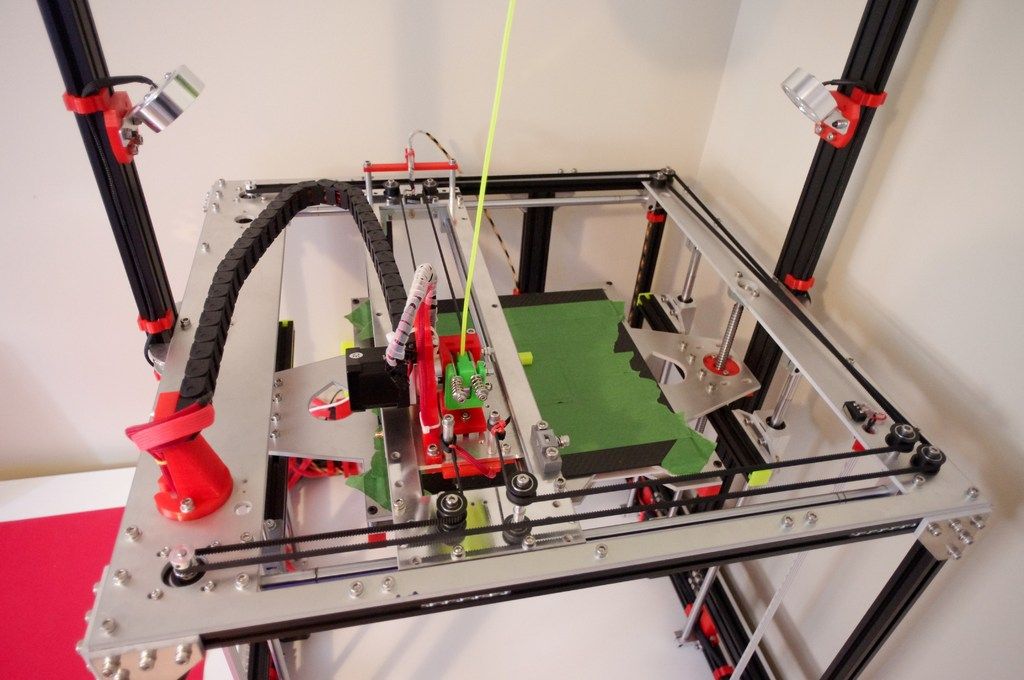 Another major toy seller we have featured in our articles is LEGO. In comparing 2021 to 2020, LEGO revenues grew 27%, consumer sales growing 22%. In fact, in the first half of 2021, LEGO reported record-breaking revenues that were double those of Hasbro.
Now toys can be 3D printed at home [Source: Aniwaa] 
3D printing is helping make things happen in the toy industry. Whether it is helping to restructure Asian toy supply chains or helping create more sustainable LEGO toys, 3D printing is certainly contributing to this remarkable toy success story.
3D printing toys at home is another option for families. Not only will the toys be fun to play with but creating them can be just as much fun.
The Research & Development Tax Credit
The now permanent Research and Development (R&D) Tax Credit is available for companies developing new or improved products, processes and/or software. 
3D printing can help boost a company's R&D Tax Credits. Wages for technical employees creating, testing and revising 3D printed prototypes can be included as a percentage of eligible time spent for the R&D Tax Credit.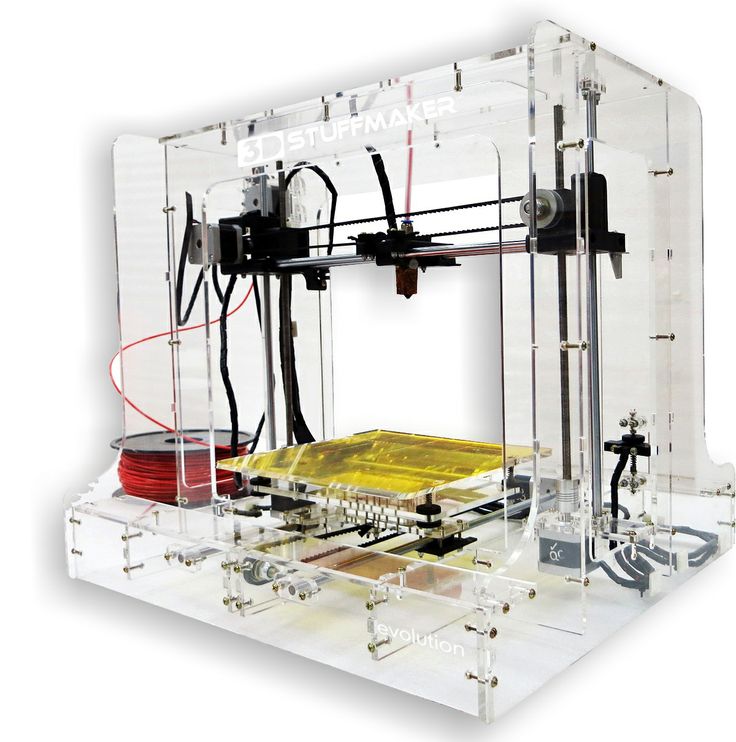 Similarly, when used as a method of improving a process, time spent integrating 3D printing hardware and software counts as an eligible activity. Lastly, when used for modeling and preproduction, the costs of filaments consumed during the development process may also be recovered.
Whether it is used for creating and testing prototypes or for final production, 3D printing is a great indicator that R&D Credit eligible activities are taking place. Companies implementing this technology at any point should consider taking advantage of R&D Tax Credits.
Not Toying Around…
Toys are one of the few items people will spend their disposable income on during challenging economic times. The 3D printing industry can help make toys fun and accessible, whether it is through corporate 3D printing integration or at-home 3D printing tutorials. Either way, to most everyone's happiness, toys are here to stay.
By Charles Goulding
Charles Goulding is the Founder and President of R&D Tax Savers, a New York-based firm dedicated to providing clients with quality R&D tax credits available to them.
3D printing carries business implications for companies working in the industry, for which R&D tax credits may be applicable.
View all of Charles Goulding's posts.
printing of mechanical children's toys 3d models for children
In the modern world, additive technologies that allow the use of 3D printing are developing at an accelerated pace. The technological process involves the layer-by-layer application of the material in accordance with a pre-compiled digital model so that in the end the user can obtain a product with the specified parameters. 3D printers are no longer a rarity today and are increasingly found in home use. They allow you to create at home not only things necessary for everyday life, but also toys for children.
Why use 3D printed toys?
3D printed toys can be an endless source of joy for children. If the owner of a 3D printer has at least basic modeling skills, then he can easily bring to life any toy that will be of interest to the child at the moment.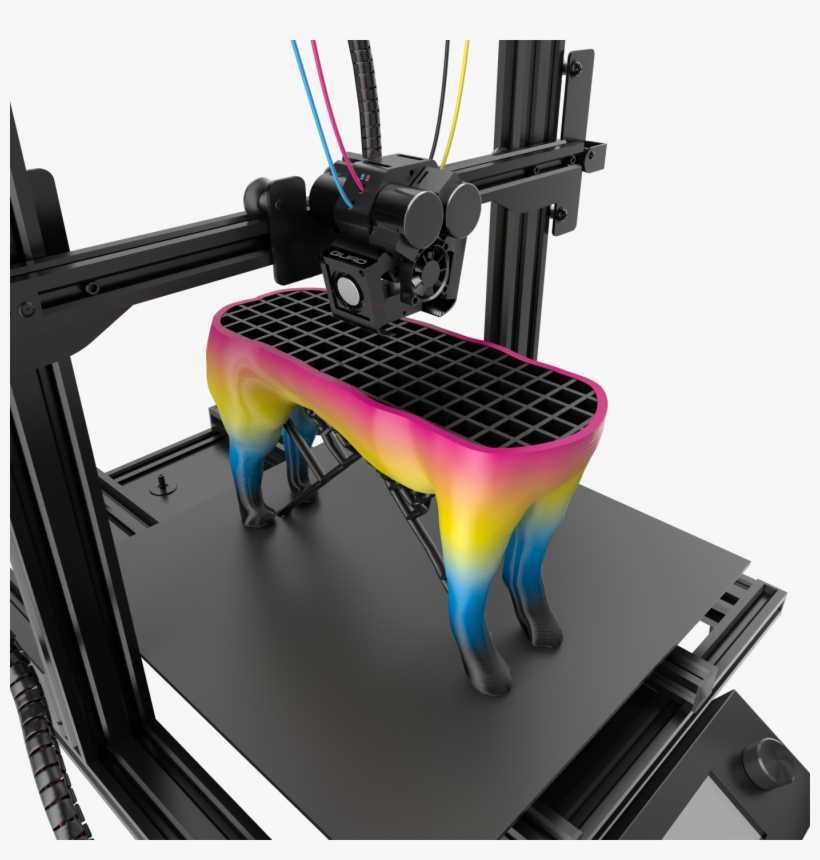 In addition, you can print those toys that are difficult to find in stores, or their cost is too high.
Lost or missing parts can also be 3D printed. This feature is especially useful for those who are not indifferent to designers and modeling.
Another factor that speaks in favor of home 3D printing of toys is their relatively low cost. For example, printing a few lost parts from a Lego set is much cheaper than ordering originals from a manufacturer.
It is also worth noting that due to the low requirements for the accuracy and quality of printing 3D toys, the process can be used to gain experience in applying a new material, final debugging of the device, etc.
Which toys can be printed on a 3D printer?
3D printing technology allows you to reproduce almost any toys at home, but most often it is used to create mechanical products, print figures and make lego parts.
The practice of home-made parts of this construction set quickly gained popularity among users.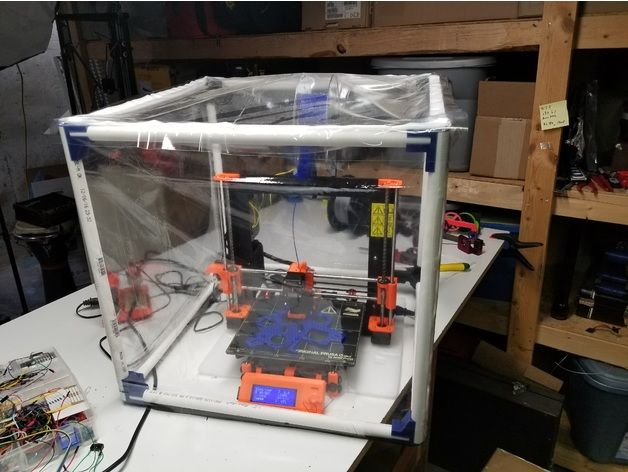 This happened due to a significant reduction in the cost of materials for 3D printing and the availability of the printers themselves.
Lego is made from ABS plastic. This material is readily available, making home-printed items difficult to distinguish from original parts. However, if desired, PLA can also be used for this, the plastic is non-toxic and made from natural materials.
Printing parts for a house constructor has several advantages at once:
A home 3D printer allows you to create fundamentally new parts that did not exist before.
Lost or broken parts can be replaced with new parts that are still as good as the original.
Collectors are using 3D printing to recreate vintage Lego sets that have long since been discontinued.
Home-printed adapters allow you to combine the set with other fantasy worlds, including Meccano.
Printing a designer part on a home printer will cost its owner much less than ordering a similar one directly from the manufacturer.
Another indisputable advantage is the speed of production. Designer spare parts are easy to order on the manufacturer's website or other online resources, but delivery will take several weeks. With home printing, there are no such problems - printing lego on your 3D printer can take only a few hours.
Reproduction of iconic items from films has also become a popular trend for home 3D printing. So, for example, in a few hours you can print an exact copy of a lightsaber or a figurine from the Minecraft universe.
Mechanical toys such as articulated octopuses, spinning tops or dinosaurs are also popular.
Printing toys on a home 3D printer is interesting not only for children, but also for adults. Especially often the technology is in demand among professional cosplayers. 3D printing allows you to faithfully recreate the original details of the equipment of your favorite characters.
Printing toys on a 3D printer
Technologies and materials for printing toys
The following technologies are most often used for printing toys at home:
FDM/FFF. It implies that the filament, passing through the nozzle of the extruder head, is melted, after which the device deposits the material on the printing table, forming the product layer by layer. There, the product solidifies, forming a solid object.
SLA and DLP. The technology is based on the principle of digital processing of material with light. The principle of operation of printers using these technologies involves the selective polymerization of a photopolymer resin in a vat.
The most popular materials for making toys are the following types of plastics:
ABS is a material that is highly durable, lightweight and flexible. It is used in the production of designer parts and other products requiring high wear resistance. The disadvantage of the material is the relatively high melting point (from 210 to 250 degrees) and the inability to use without a special heated panel. Also, the use of this plastic involves installing the printer in a well-ventilated room, which is far from always possible at home.
PLA is a biodegradable plastic that is relatively less toxic than ABS. This polymer is less sensitive to temperature changes, so it does not require a heated table for its use. The melting point of the material is from 180 to 230 degrees.
PET - The strength and quality of this polymer far exceeds those of ABS and PLA. In addition, unpleasant odors do not occur during printing, and waste can be recycled. Most often, this material is used for products that require increased flexibility, toughness or impact resistance. The only disadvantage is the increased requirements for setting the nozzle temperature.
PVA - this material is used for printing supporting structures in the manufacture of objects with complex shapes. It is suitable for printing with two filaments and dissolves easily in water.
Laywood - belongs to the category of wood filaments. Toys made using this material have a tactile feel that resembles the surface of a tree. The material does not require a heated table, but at the same time it has relatively low flexibility.
3D models
3D printing is not possible without first creating a 3D model for the printer. A well-prepared model allows you to avoid unforeseen difficulties during the creation of the product.
Most modern printers support the STL format. It was originally developed by 3D Systems and was used to create products using the stereolithography method.
STL files describe only the geometric parameters of the model, without specifying its color, texture, or other characteristics.
3D printer slicers support common file formats OBJ, 3DS, as well as proprietary formats - FORM and PLG.
You can create a model for a 3D printer yourself using a CAD program or one of the 3D scanners (RangeVision, Einscan, etc.).
If the owner of the printer does not have 3D modeling skills, he can download one of the ready-made models created by other users and made available to the public.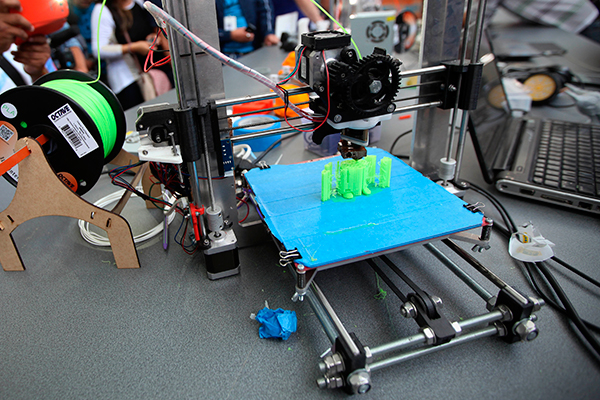 Printers
The most popular home 3D printers are the following models:
The main advantages of self-printing toys at home are:
Production speed. The whole process, including the creation of a model, takes no more than a day.
The cost of products printed at home is lower than ordering similar products from manufacturers or resellers.
Copy accuracy and quality.
The ability to recreate exactly the product that is needed at the moment.
Availability of materials.
The disadvantages include:
Less accuracy in compliance with the specified parameters (compared to serial stamping).
Limited overall dimensions of manufactured items.
Limited in materials used. Not all types of plastic are suitable for home printing.
3D printing toys allows you to create unusual and creative works that can not be purchased in stores, or quickly and cheaply replace broken or lost parts.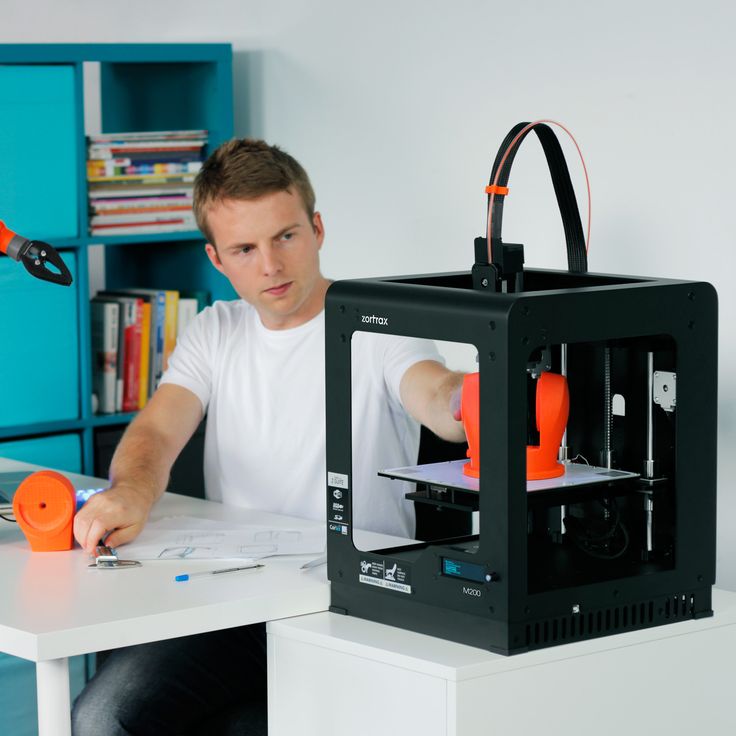 The main thing is to prepare a high-quality 3D model before starting printing, on the basis of which the product will be printed.
Get expert advice
Charm Chocolate Roll | Ready Meals Kremlin Diet
If you are looking at this picture and have never made a chocolate roll before, you may be a little scared, as I once was... Let's be honest: the preparation itself takes a little time and baking, as such, "takes" only ten minutes, but! Cooling time and steeping time will take much longer than a traditional cake. Still, the result is worth the work.
An item you may not have heard of but is used in this recipe: psyllium husk powder. The seeds themselves are not digested, but they are processed into a powder for easier consumption.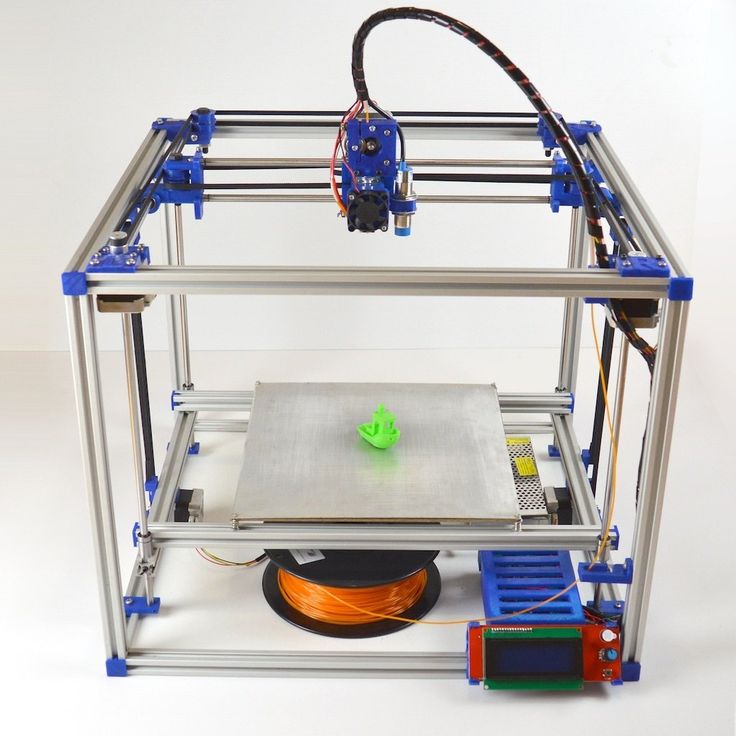 They are a great source of dietary fiber, but here in this recipe I use it to help keep the roll from breaking when rolled up. The ground psyllium seeds help bind moisture and make the cake more flexible, so after consulting with a friend of mine who is a PP technologist, I added some psyllium to the dough and it worked!
I made this dessert for the first time at Easter. And it was a Hit!
Recommended at stage 2 of the Kremlin diet.
Video: How to make homemade Mascarpone. (That's interesting!)
Almond Flour and Psyllium can be purchased from our partners iHerb. ( 5% discount via the link or use our promo code SER1799 )
(Visited 284 times, 1 visits today)
chocolate roll
Votes: 1
Rating: 5
You:

Rate this recipe!

Print prescription
5 points (c.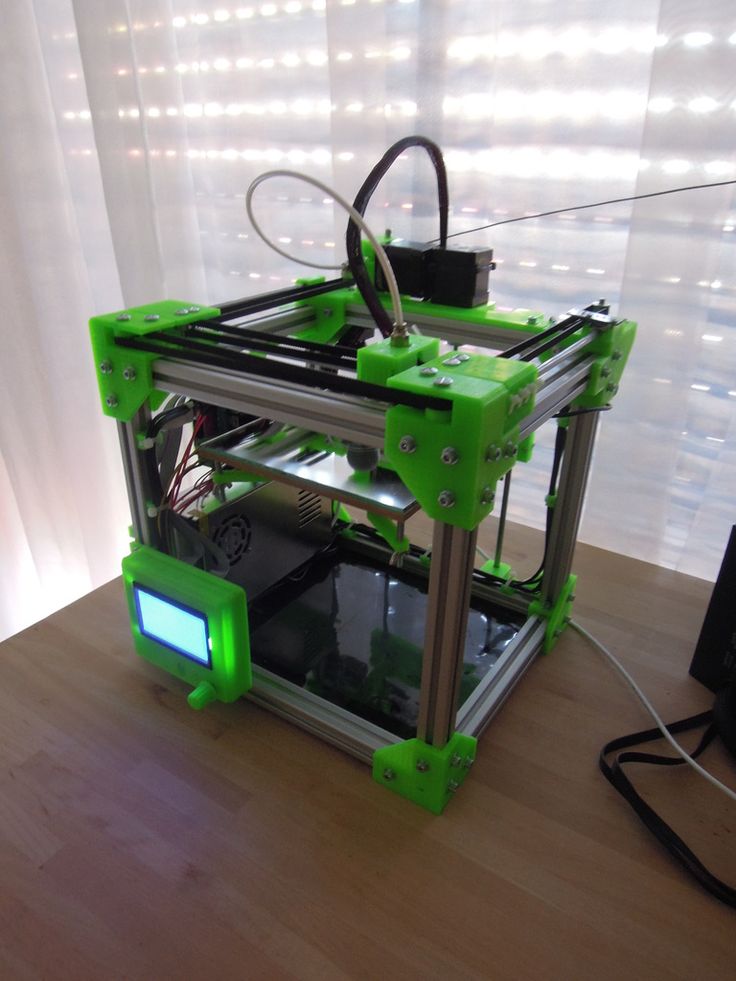 u.) contained in one serving
| | |
| --- | --- |
| Portions | Preparation time |
| 12 servings | 30 minutes |
| | |
| --- | --- |
| Cooking time | Passive time |
| 20 minutes | 3 hours |
| | |
| --- | --- |
| Portions | Preparation time |
| 12 servings | 30 minutes |

| | |
| --- | --- |
| Cooking time | Passive time |
| 20 minutes | 3 hours |
chocolate roll

Votes: 1
Rating: 5
You:

Rate this recipe!

Print prescription

5 points (c. u.) contained in one serving

| | |
| --- | --- |
| Portions | Preparation time |
| 12 servings | 30 minutes |

| | |
| --- | --- |
| Cooking time | Passive time |
| 20 minutes | 3 hours |

| | |
| --- | --- |
| Portions | Preparation time |
| 12 servings | 30 minutes |

| | |
| --- | --- |
| Cooking time | Passive time |
| 20 minutes | 3 hours |
Ingredients
For the cake
100 g Almond flour or wheat (who is not on a diet)
1 st. l. Psyllium (can be replaced with baking powder 1 tsp)
30 g Chocolate at least 85% cocoa
1/4 tsp soda
1 g salt
6 pcs eggs
1 st. l. Coffee - brewed instant espresso
4 tab. Powdered sweetener (or 1 tablespoon sugar)
For impregnation
1/4 cup Water
1 st. l. Coffee - brewed instant
2 drops Flavoring - chocolate
4 tab. Powdered sweetener (or 1 tablespoon sugar)
For filling
125 g Mascarpone cheese (can be replaced with cream cheese)
2 tbsp. l. Coffee - brewed instant
4 tab. Powdered sweetener (or 1 tablespoon sugar)
2 tbsp. l. cocoa powder
1/4 cup Cream 30%
For ganache
1/2 cup Cream 30%
1 st. l. cocoa powder
2 tab. Powdered sweetener (or 1 tablespoon powdered sugar)
2 drops Flavoring - chocolate
Serves: servings
Instructions
Preheat oven to 190ºC. Line a baking sheet with silicone parchment paper. Postpone.

Place all dry ingredients for the crust and grated chocolate into a food processor. Stir.

Beat the eggs with a mixer until fluffy and add to the processor along with the remaining ingredients for the cake. Beat for a minute at maximum speed.

Pour the batter onto a baking sheet, level with a spatula and place in the oven. Bake 10 minutes.

After the time has elapsed, immediately remove the cake from the pan and sprinkle some cocoa powder over the surface.

Then cover the cake with a clean linen towel. Place another baking sheet of the same size on top and flip over. Remove the parchment from that side immediately and carefully. Sprinkle with a little more cocoa powder and cover with another clean towel or parchment paper.

Gently roll up, starting with the short side, while still warm. Let cool completely. After cooling - roll out carefully.
Impregnation
Whisk together the impregnation ingredients and, using a pastry brush, coat the cake.
Filling
Place all filling ingredients in a food processor and beat for 3-4 minutes. Then evenly distribute over the cake and carefully wrap the roll. Place it in a mold and refrigerate for 2 hours.
Ganache
Whip the cream in a saucepan until stiff peaks form. Then bring to a boil over medium heat (but do not boil!).

Add all the ganache ingredients and beat with a mixer for 1.5-2 minutes. Cool slightly and place on top of the roll. Place back in the refrigerator for an hour or two.

After the time has elapsed, place the chocolate roll on a serving platter and serve. Enjoy your meal!
Recipe Notes
Nutritional Information
Chocolate Roll
Amount Per Serving
Calories 231 Calories from Fat 180
% Daily Value*
Total Fat 20g 31%
Saturated Fat 9g 45%
Polyunsaturated Fat 2g
Monounsaturated Fat 8g
Cholesterol 177mg 59%
Sodium 119mg 5%
Potassium 144mg 4%
Total Carbs 5g 2%
Dietary fiber 2g 8%
Sugar 2g
Protein (protein) 8g 16%
Vitamin A 12%
Vitamin C 0.