3D printer controller kit
Buy a controller board for your 3D printer in the USA | 3D printing experts
---
About 3D printer controller boards
A controller board or a motherboard is the heart of a machine. This special unit manages and links the machine's components to one another. The motherboard oversees the processes, ensuring that your 3D printer or laser engraver is operating to its full capacity. Check that the motherboard is compatible with your 3D printer or CNC machine as some items are manufactured for certain brands. Easily find a high-quality motherboard for your machine in our collection. 
Select a controller board for your 3D printer
So, how do you go about selecting a controller board?
Choosing a mainboard depends on the kind of device you are working with and also what the tasks that you intend on having the device perform. The most important feature to consider is the firmware that supports the mainboard. There are many different types available like Marlin, MK4duo, and RepRapFirmware.
Do take into account that certain mainboards will come with the manufacturer's firmware installed, for example, Creality and Klipper.
Another consideration is the amount of axis that you would like to be supported by the mainboard and the number of extruders you will be able to hook up to your 3D printer. The speed of the main processor is also determined by your choice. The higher the MHz the faster your machine can run. Furthermore, ensure that the peripherals you would like to incorporate into your machine are supported by the controller board. This concerns the fan outputs, external stepper drivers, thermistors, thermocouples, SD cards, and LCD/touch screens. It can also be that you want to set up another circuit for the heated bed, allowing you to provide more power to your machine. Decide which voltage is required to run your machine as higher voltages will give more power for the heaters and stepper motors. The most commonly supported voltages are 12-24V. The expandability of the motherboard will also be different.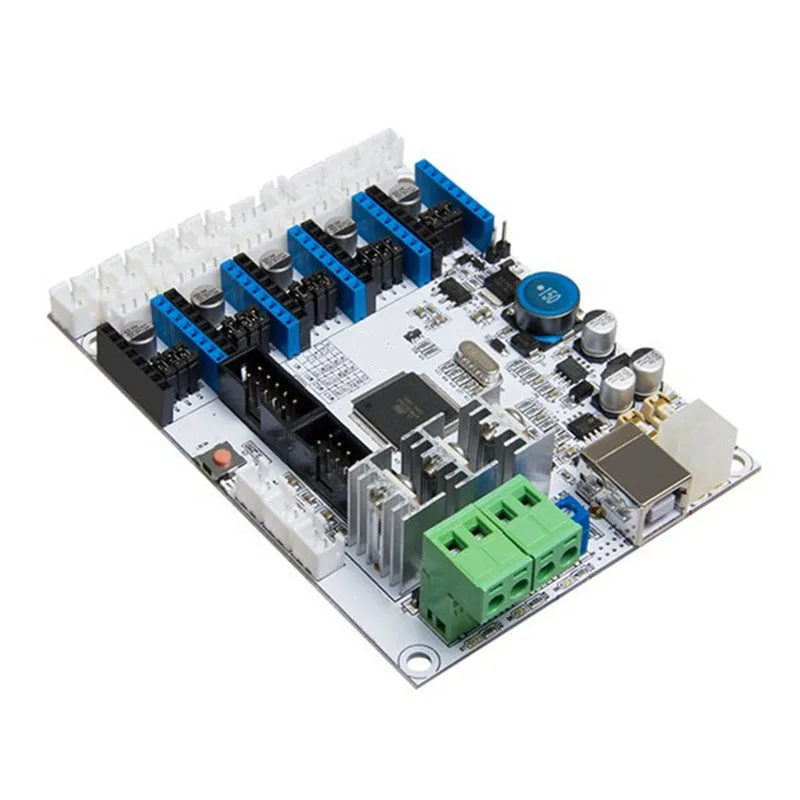 Some will accept certain add-ons, like Duet 3D known for electronic devices with various innovative expandability options.
3D printer motherboard firmware
Firmware is an essential part of the motherboard and acts as the connection between all components. A firmware will function based on the scripts and programs designed by developers. This can vary depending on a device and its intended function. Without firmware, devices would not know what to do and in fact, would not function at all. Firmware can be found in all devices like TVs, washing machines, and security cameras. Firmware processes the inputs and controls the outputs in 3D printers and CNC machines. An example of an input is the file provided by the slicer software with G-code instructions which is then executed by the firmware.
Updating a 3D printer's firmware
Updating firmware is possible however there are many factors to take into consideration. Compatibility is very important since not all motherboards support the same types of firmware.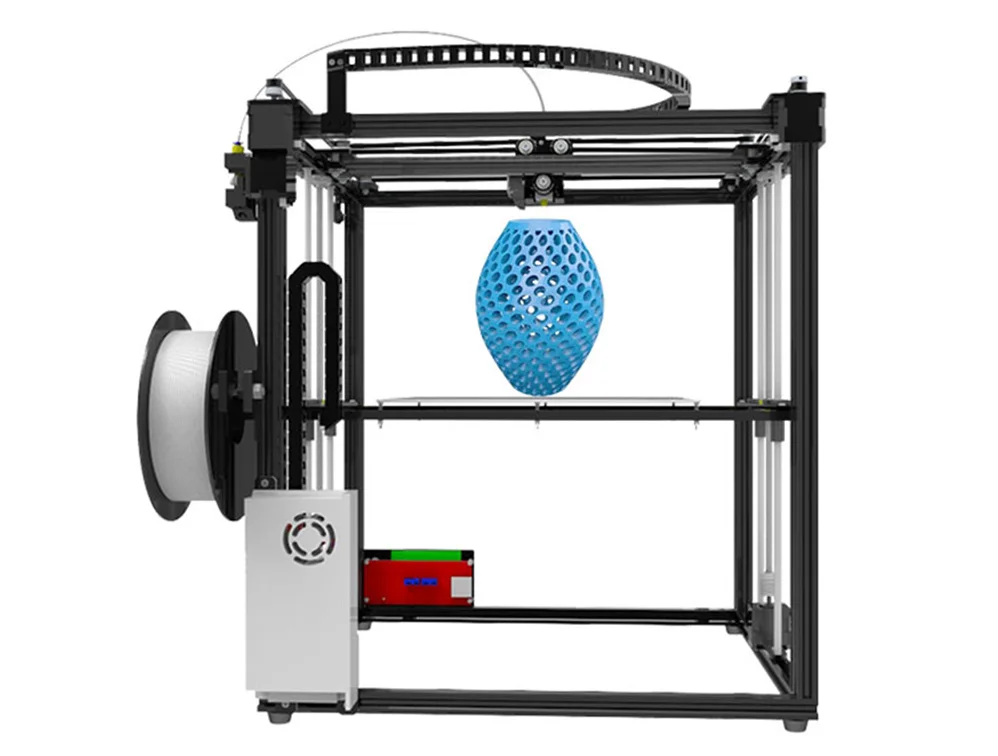 There are many reasons to update your firmware, however, it is advised to do this if really required. For example, if you need to fix some bugs and your machine keeps crashing. If you feel like you are missing out on the necessary features that your project or activity requires, this is also a good reason to look into updating your firmware. In case you would like to fully replace your motherboard, it is very possible that you will also have to change the firmware as well, especially if the previous firmware does not match.  
Do you have questions about controller boards? Please let us know through our customer service team, we are happy to help!
---
Frequently asked questions
How can I upgrade the firmware of my 3D printer?
Connect your 3D printer to your computer with a USB cable or download the compatible firmware onto your USB and plug it into your 3D printer. Always check the manual as this can depend on the 3D printer. There is a series of firmware to select from like Marlin, MK4duo, or RepRapFirmware.
Make sure that your firmware is compatible with your 3D printer's mainboard.
What is the best 3D printer controller board?
The best controller board for your 3D printer depends on the kind of machine and the firmware that is supported. Decide what kind of peripherals will make your machine complete and determine the features and operations you need to perform, this will majorly outline which mainboard to select.  Find your 3D printer and see the available upgrades for your machine on the product pages.
What is a 3D printer controller board?
A 3D printer's controller board or motherboard is often referred to as the heart of the machine. It is a special unit that oversees and manages all operations of a 3D printer or CNC machine. The firmware is located in a mainboard that connects all components to the same place for inputs and output commands.
What controllers do 3D printers use?
A 3D printer is controlled by the firmware.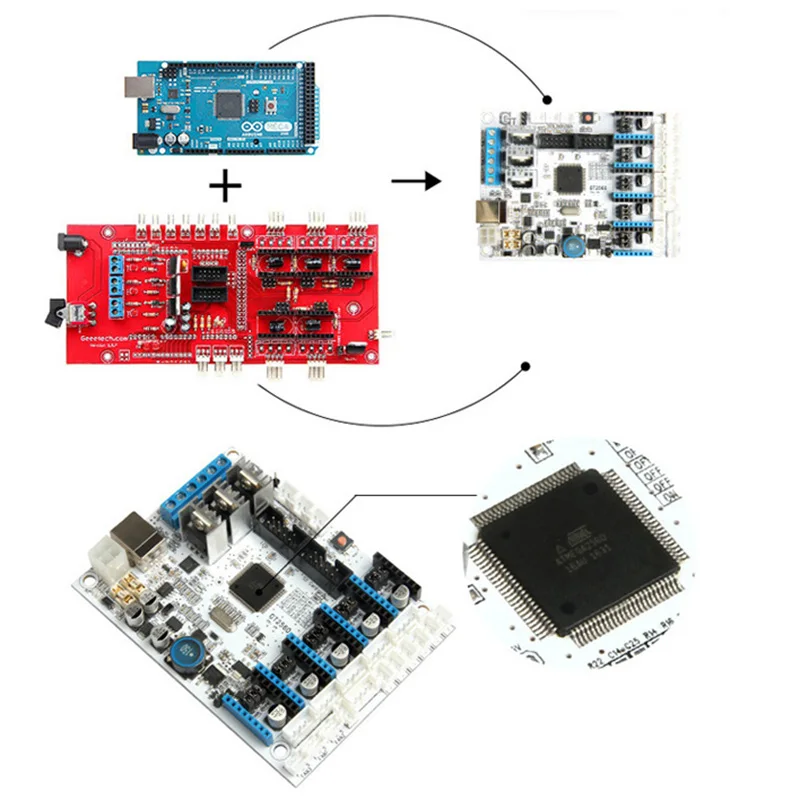 The firmware receives input from the slicer software with G-code commands for the 3D printer. The 3D printer is then instructed on where to place the extruder and when, or how much filament to extrude at a certain temperature appropriate for the material or model being printed.
How do I choose a 3D printer mainboard?
A controller board should be selected based on the intended functions for your 3D printer. Choose a 3D printer mainboard that supports the peripherals best for optimal operation. There are many aspects to take into account like the overall setup, voltages, and expandability options. We list upgrades for specific 3D printers on the details page in our 3D printer section.
The 6 Best 3D Printer Controller Boards in 2022 – Clever Creations
Our site is reader-supported. When you buy via the affiliate links on this site, we will receive a commission at no cost to you. All opinions remain our own. Learn more
From using Arduinos with CNC shields to now having a full-fledged WiFi-equipped circuit, 3D printer controller boards have come a long way.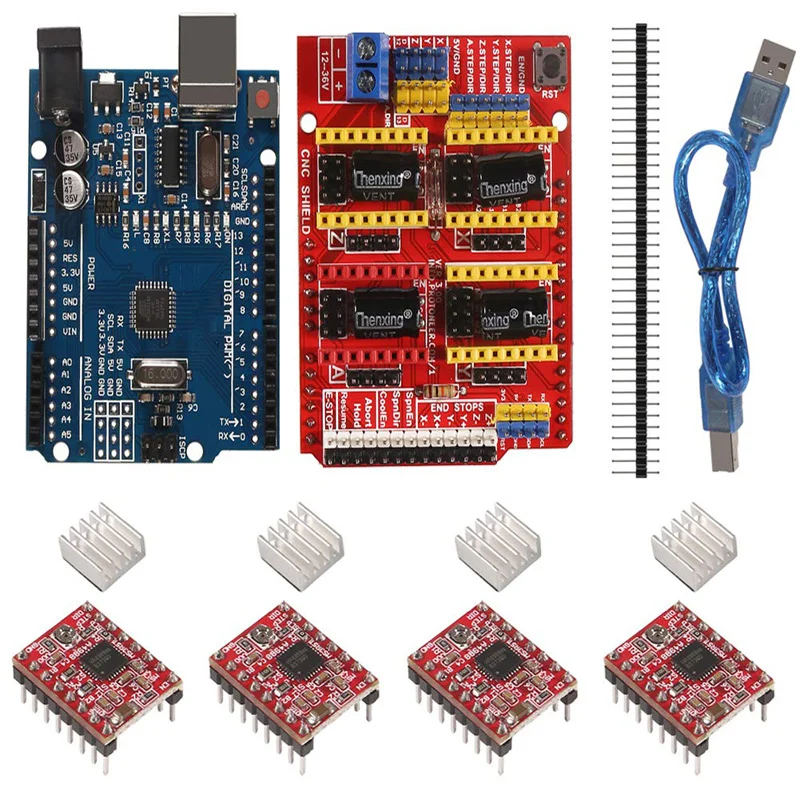 They're the brains of any 3D printing setup and are responsible for controlling, coordinating, and executing all of a printer's functions.
If you've bought a fully assembled 3D printer that you are happy with, it's doubtful that you ever had to think about the controller board. But if you're someone who wants to upgrade his 3D printer or build a DIY printer from scratch, you probably understand how important it is to select the best 3D printer controller board for your needs.
To help you with getting the best control board for your 3D printer, we've compiled a list of the six best motherboard options that you can buy right now.
| 3D Printer Controller | Summary | Input | Processor | Price | Best Offer |
| --- | --- | --- | --- | --- | --- |
| Duet 2 WiFi | Best overall | 11-25V | 32-bit | $170 | MatterHackers |
| Duet 3 6HC | Best high-end | 11-32V | 32-bit | $255 | MatterHackers |
| BTT SKR Mini E3 V2. 0 | Best on a budget | 12/24V | 32-bit | $65 | Amazon |
| Creality 3D 4.2.7 | Best for Ender 3 | 24V | 32-bit | $50 | Creality3D |
| BIGTREETECH Octopus | Most stepper drivers | 4.75-36V | 32-bit | $52 | Amazon |
| BIGTREETECH TFT35 V3.0 | Best LCD add-on | 5V | 32-bit | $45 | Amazon |
Best 3D Printer Motherboards in 2022
Duet 2 WiFi
Best overall
Check Price
AmazonMatterHackersE3D
The Duet 2 Wi-Fi features a 32-bit ARM-based processor specifically designed for industrial automation projects. As-is, the Duet 2 Wi-Fi can support up to five unique stepper motors. This, however, can be extended to support up to five extra stepper motors and extruders with the Duex 5 expansion board.
All stepper drivers used on the Duet 2 Wi-Fi are TMC2660s, which have a high current rating of 2.
4A and are able to run the stepper motors quietly in up to 1/256 micro-stepping. The board runs on the well-documented and feature-rich RepRap firmware.
The great thing about the Duet 2 Wi-Fi is its compatibility with different Duet expansion boards and accessories. You can connect a PanelDue board to get a full-color graphic touch screen, temperature sensing daughterboards, the Duex 5 for additional steppers, servos, fans, and heaters. It even has the option to use a smart effector for delta 3D printers for bed leveling.
The many features and ability to use it with practically any 3D printer make the Duet 2 Wifi the overall best 3D printer controller board that you can get right now. It definitely costs more than your typical board, but you get what you pay for.
Standout Features
Wi-Fi connectivity
External stepper driver support
Quiet 1/256 microstepping
| Technical Details | |
| --- | --- |
| Input voltage | 11V - 25V |
| Stepper drivers | 5x TMC 2660 |
| Microstepping | Up to 256 |
| Microprocessor | ARM Cortex M4F, 32-bit |
| Connections | 2. 4GHz WiFi, USB serial port |
| SD card slot | Yes |
What We Like
Powerful
Many I/O ports
Built-in Wi-Fi
Could Be Better
Find Duet 2 WiFi at
AmazonMatterHackersE3D
Duet 3 6HC
Best high-end
Check Price
AmazonMatterHackersE3D
The Duet 3 6HC is the latest release from Duet 3D. The 6HC in the name stands for 6 High Current stepper motors. The board uses a faster 300 MHz 32-bit ARM processor, allowing for high-speed calculations. The Duet 3 features six Trinamic 5160 stepper motor drivers rated at a 6.3 A peak current.
Other than this, you get 10 PWM outputs for the heated beds, extruders, and fans. It has 9 I/O ports for end-stops, Z probes, filament sensors, and other peripherals. These allow you to decorate your 3D printer with many sensors, fans, and accessories and still have room left for more.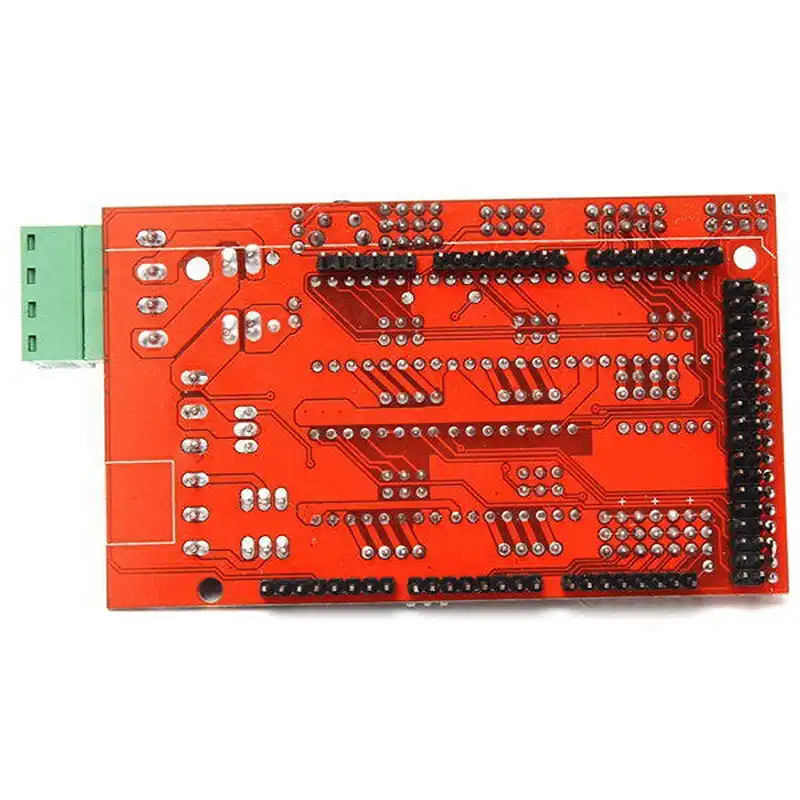 The CAN-FD buses will let you connect other Duet boards, smart tools, and custom add-ons, thus ensuring upgradability. There's a dedicated high-speed SPI bus to a single board computer (SBC) to let you connect SBCs like Raspberry Pi's.
The Duet 3 6HC is expensive and aimed at professionals that require a versatile high-end 3D printer controller. However, the RepRap community's ample amount of documentation and support means that if you want one, you can easily configure it to work with any off-the-shelf 3D printer as well.
Aside from being more than powerful enough to drive nearly any 3D printer, the Duet 3 is an equally attractive option for a home CNC machine or laser engraver.
Standout Features
High-speed ARM processor
High current stepper drivers
Numerous i/o options
| Technical Details | |
| --- | --- |
| Input voltage | 11V to 32V |
| Stepper drivers | 6x TMC2160 or TMC5160 |
| Microstepping | Up to 256 |
| Microprocessor | ARM Cortex M7, 32-bit |
| Connections | Ethernet and USB Serial port |
| SD card slot | Yes |
What We Like
Wide stepper motor compatibility
Suitable for high-end 3D printers
Lots of expansion options
Could Be Better
High price
Requires technical expertise
Find Duet 3 6HC at
AmazonMatterHackersE3D
BIGTREETECH SKR Mini E3 V2.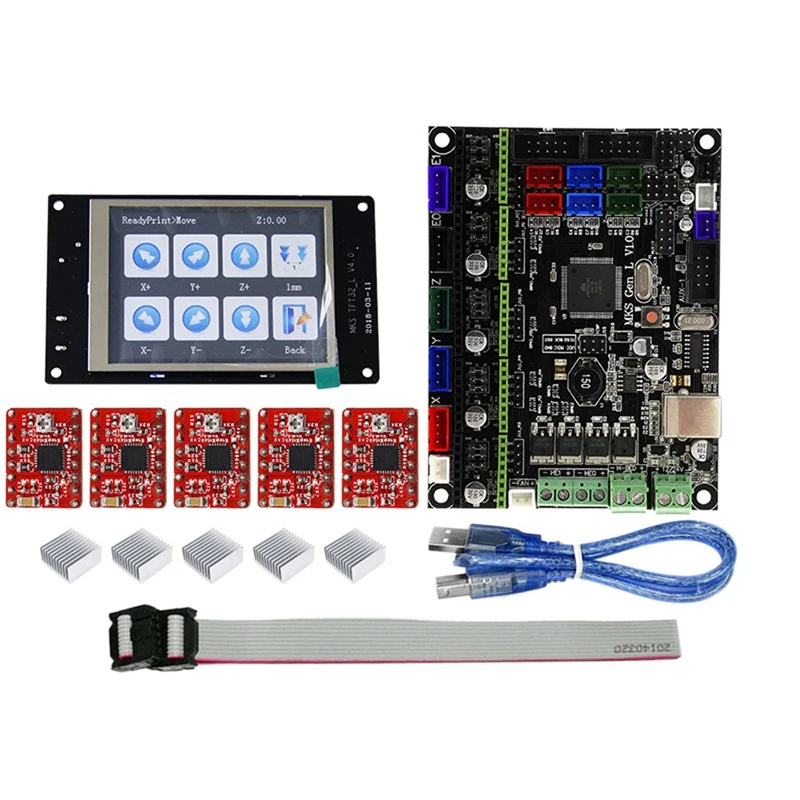 0
Best on a budget
Check Price
AmazonBigtreetechGeekbuying
The SKR Mini E3 V2.0 is the successor to the original E3, designed explicitly for the Ender 3 3D printers. With the SKR Mini E3 V2.0, Bigtreetech offers support for more Creality machines like the CR-10, CR-10S5, and Ender 3 3D printers.
The V2.0 is a 32-bit 3D printer controller board that features ultra-silent, TMC 2209 stepper motor drivers and can handle 2A RMS current. It also comes with two Z-axis ports, so that you can drive dual Z-axis stepper motors.
Aside from the excellent stepper drivers, the SKR Mini E3 V2.0 also comes with support for BLTouch and filament detection sensors. This gives you the option to install additional Ender 3 upgrades and Ender 5 upgrades that reduce the chance of failed 3D prints.
The Mini E3 V2.0 supports the open-source Marlin firmware. It offers a variety of additional features like the power resume function, automatic shutdown, and onboard sensorless homing functions.
If you're on a budget and want to upgrade your Creality 3D printer, the SKR Mini E3 V2.0 is likely the best 3D printer controller for you.
Standout Features
Parallel Z-axis interface
BLTouch and filament detection ports
Improved thermal performance
| Technical Details | |
| --- | --- |
| Input voltage | 12/24V |
| Stepper drivers | 4x TMC2209 |
| Microstepping | 256 |
| Microprocessor | ARM Cortex-M3, 32-bit |
| Connections | Mini-USB-B type |
| SD card slot | Yes |
What We Like
Low price
Easy to use
Silent stepper drivers
Could Be Better
Find BIGTREETECH SKR Mini E3 V2.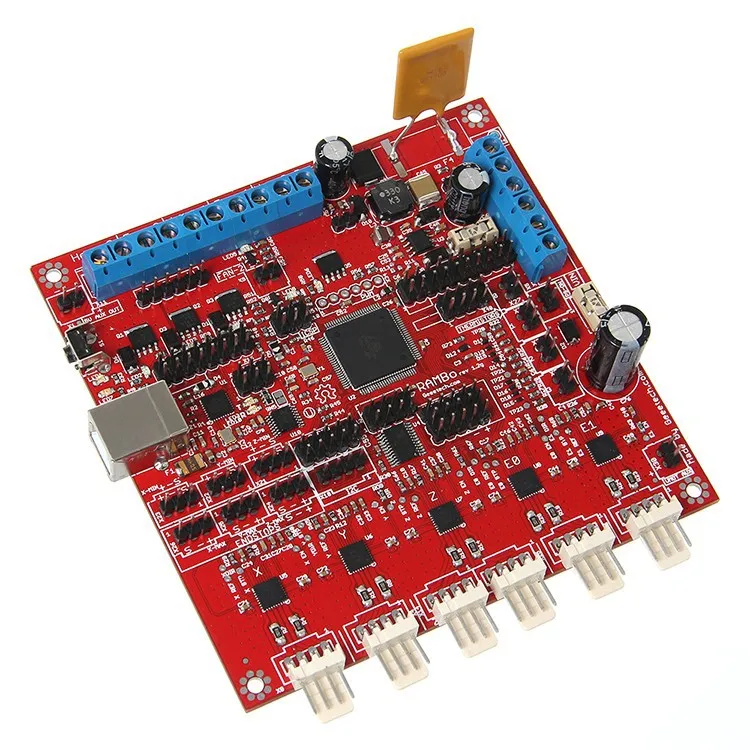 0 at
AmazonBigtreetechGeekbuying
Creality 3D 4.2.7
Best for Ender 3
Check Price
AmazonCreality3D
The Ender 3 is still one of the best budget Creality 3D printers. But it has aged in terms of its features and capabilities. The latest version of the 3D printer controller board from Creality – 4.2.7 aims to bring the Ender 3 to the current 3D printing trends.
The Creality 3D 4.2.7 controller board features a 32-bit ARM processor with increased flash storage that lets you run more firmware features faster, and with this supporting the latest Marlin 2.0 firmware. Creality calls this controller board the "silent mainboard" due to the TMC 2225 stepper motor drivers that keep your 3D printer's motors silent.
This 4.2.7 now comes with a pre-installed bootloader, which means that you can update the firmware by merely inserting the SD card with the firmware BIN file. It also has ports for the BLTouch auto leveling sensor and filament sensors that remove the need for any previously needed extenders.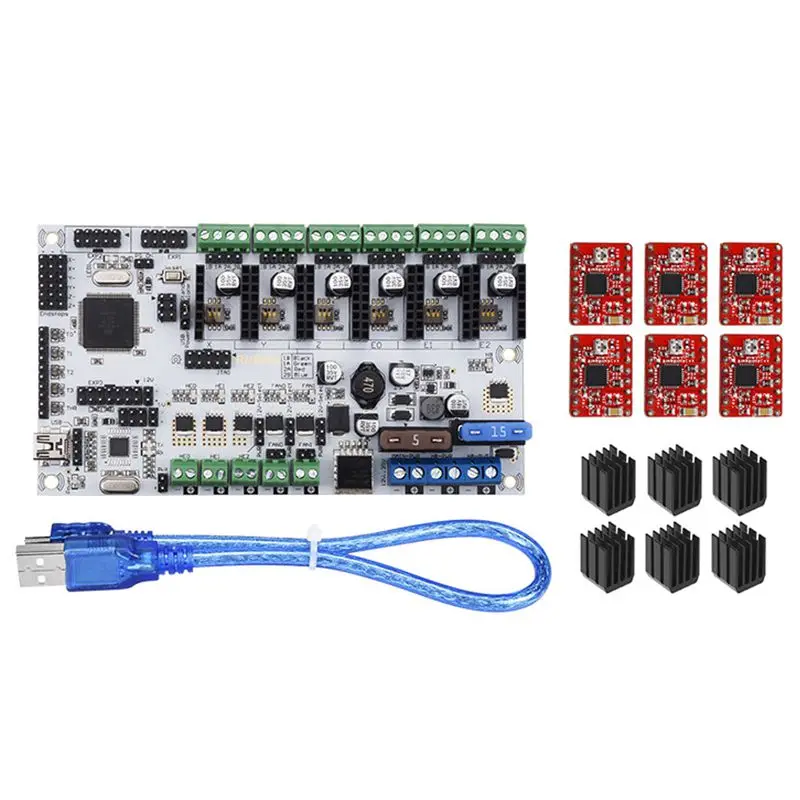 The Marlin 2.0 comes pre-installed with the board, and with a little bit of configuration, you can directly use it with your Ender 3. It is an excellent upgrade for the Ender 3 3D printers, considering that you get an officially supported board with the latest features.
Standout Features
32-bit processor
Pre-installed bootloader
Silent TMC 2225 stepper drivers
| Technical Details | |
| --- | --- |
| Input voltage | 24V |
| Stepper drivers | 4x TMC2225 |
| Microstepping | Up to 256 |
| Microprocessor | ARM Cortex-M3, 32-Bit |
| Connections | Micro-USB port |
| SD card slot | Yes |
What We Like
Easy to install and use
Official company support
Affordable
Could Be Better
No UART control
Poor quality control
Find Creality 3D 4.
2.7 at
AmazonCreality3D
BIGTREETECH Octopus
Most stepper drivers
Check Price
AmazonBigtreetechGeekbuyingBanggood
The BIGTREETECH Octopus controller board natively supports eight stepper motors. You can choose your stepper motor drivers and the mode in which you want to run them, and this makes the board a beast in terms of sheer stepper motor support.
This 3D printer controller board supports up to four hot-end heaters. Then there are six PWM controllable fan interfaces, six end-stop switches, and two inputs for filament detection sensors. You even get a CAN bus interface if you decide to upgrade further and a USB-A port that can interface with a Raspberry Pi using emulated serial over USB.
Another expansive feature of the Octopus board is the support for a dual Z-axis drive. This can come in handy if you're building a large cartesian or even a Core XY-type 3D printer. There are many other features too, and the sheer number of connectivity options make it one of the best 3d printer controllers if you're planning to build something like a Voron 3D printer that needs many stepper motors.
Standout Features
Supports up to 8 stepper motors
Interfaces with Raspberry Pi
Marlin and Klipper firmware support
| Technical Details | |
| --- | --- |
| Input voltage | 4.75V - 36V |
| Stepper drivers | 8 pluggable stepper driver support |
| Microstepping | Up to 256 |
| Microprocessor | ARM Cortex-M4, 32-bit |
| Connections | USB type C port |
| SD card slot | Yes |
What We Like
Suitable for large 3D printers
Lots of expansions ports
USB-C interface for easy compatibility
Could Be Better
Complex wiring
Limited community support
Find BIGTREETECH Octopus at
AmazonBigtreetechGeekbuyingBanggood
BIGTREETECH TFT35 V3.
0
Best LCD add-on
Check Price
AmazonBigtreetechBanggood
The BIGTREETECH TFT35 V3.0 is an LCD touch screen upgrade designed for the Ender 3 and CR-10 3D printers. The V3.0 stands out because of its dual nature. You can use it as a regular LCD screen with the knob or use the touch screen to navigate the menu quickly.
It gives you the best of both worlds without the hassles of either. Additionally, you get a port for an external Wi-Fi module, a full-sized SD card slot, and a USB 2.0 port, giving you plenty of options in terms of connectivity.
However, the touch screen is not plug-n-play, and you need to tweak some firmware settings to get it working with your 3D printer. Teaching Tech on YouTube has a comprehensive guide covering everything you need to get the TFT35 working.
The BIGTREETECH TFT35 V3.0 is not meant as a completely new overhaul for your 3D printer but rather is aimed to improve the functionality of interfacing with it. The touch screen combined with the knob is suitable for many users.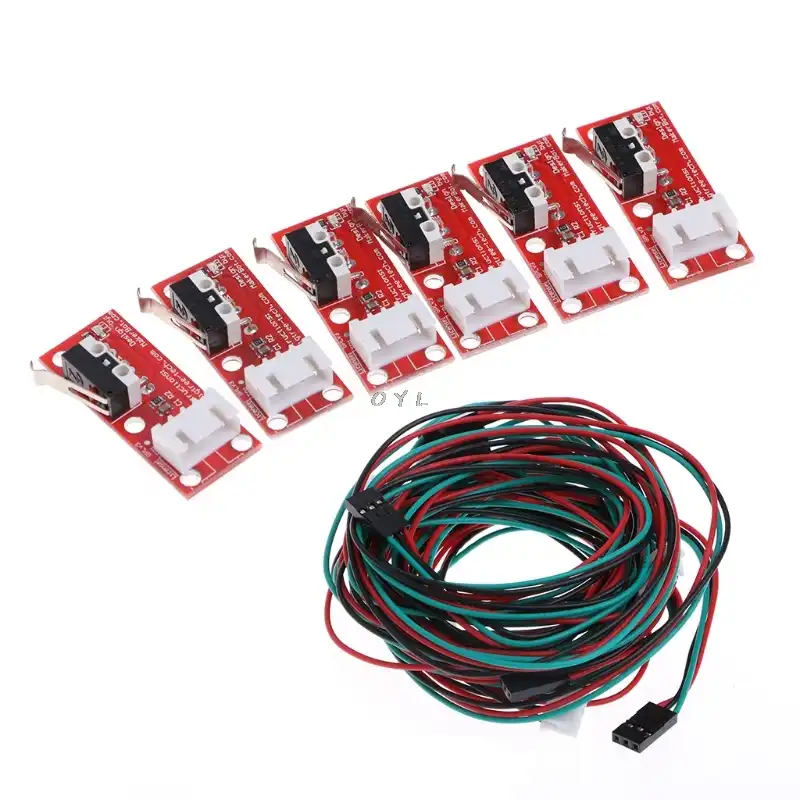 And considering the price, it is a worthwhile upgrade to make.
Standout Features
Dual-mode use
Pre-installed bootloader
Wi-Fi module and filament detection ports
| Technical Details | |
| --- | --- |
| Input voltage | 5V |
| Microprocessor | ARM Cortex-M3 series 32-bit |
| Connections | USB A port and external Wi-Fi module support |
| SD card slot | Yes |
What We Like
Easy to use
Compatible with many 3D printers
Lots of configuration options
Could Be Better
Firmware can be buggy
Technical expertise required
Find BIGTREETECH TFT35 V3.0 at
AmazonBigtreetechBanggood
Buyer's Guide
Above we have listed some of the best 3D printer controller boards available.
But what if you want to look for more boards? What exactly do you look for in a 3D printer motherboard, and how do you select one for yourself? Here are a few pointers that you need to keep in mind.
Firmware Compatibility
Firmware is the software on the 3D printer controller board that is responsible for all calculations and commands to the printer hardware. There are many different types available, for example, Repetier, Prusa, Klipper, and Smoothieware.
Each one is designed for a slightly different purpose, and you need to keep in mind your goals with the machine. For example, if you want a high-speed 3D printer, Klipper is the best choice for you. Marlin and RepRap are the go-to options if you want well-documented and widely used firmware.
You need to consider the choice of your firmware beforehand to select the best suitable controller board for yourself. Make sure there's enough documentation and support available with your combo so that if you run into any issues, you can quickly sort it out.
Processor
3D printers either have an 8-bit controller board or a 32-bit board. An 8-bit board is cheap to manufacture and provides all the basic functionalities you would expect from a 3D printer. However, it comes with low onboard memory, and the lower number of bits means that it can process fewer calculations at a time, thus significantly affecting its speed.
32-bit motherboards operate at a higher clock speed, have a slightly greater onboard memory, and execute calculations at a much higher rate. They're compatible with more I/O ports and communication interfaces, and all of these translate to a more feature-rich 3D printer motherboard.
If you want a basic 3D printer with limited functionalities, 8-bit boards are an option. They'll save a bit of money, and you won't have to pay for things you won't use. However, if you want your 3D printer to be future-proof, have advanced functions, and print faster, a controller board with a 32-bit processor is vastly superior.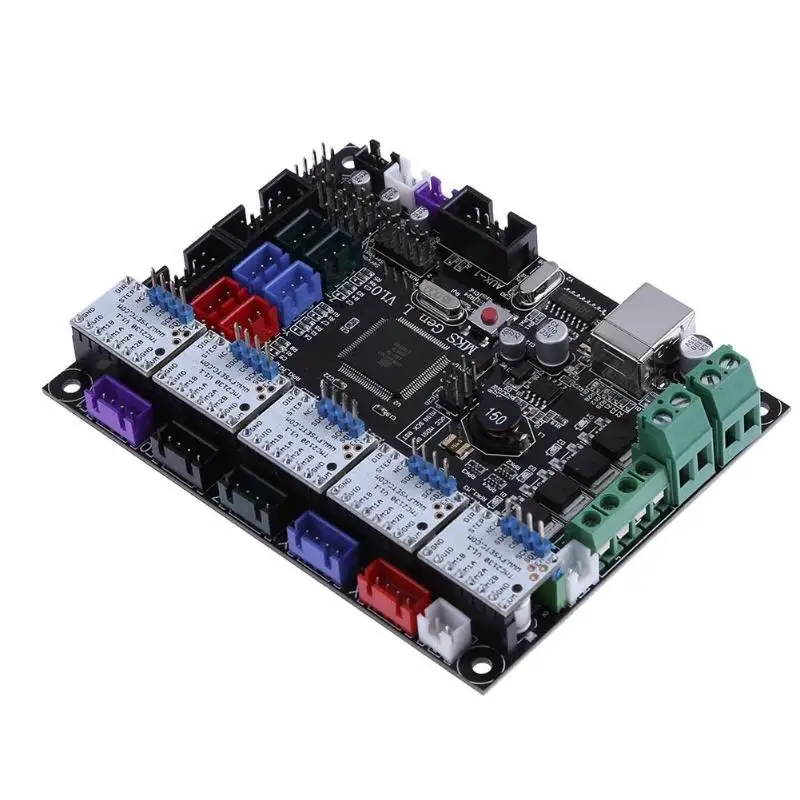 In our list with the best 3D printer controller boards above, we have only added 32-bit controllers. We believe that an 8-bit board is not worth buying and a 32-bit board is always the better option.
Communication methods
The most basic method of communication on a 3D printer motherboard is a USB port. A USB serial port allows you to control your 3D printer via a USB connection with a computer.
Wi-Fi and Ethernet ports are other methods of communicating with your 3D printer. An ethernet port would allow you to control your 3D printer over a local wired network.
Wi-Fi connectivity would allow you to control your printer wirelessly. One benefit of Wi-Fi is that you don't even have to be present in the same room as your 3D printer, and you can control it remotely from anywhere.
Low-end controller boards don't come with Wi-Fi and Ethernet ports; some might have pins for attaching external Wi-Fi modules, though. A USB serial port is enough if you want a basic 3D printer.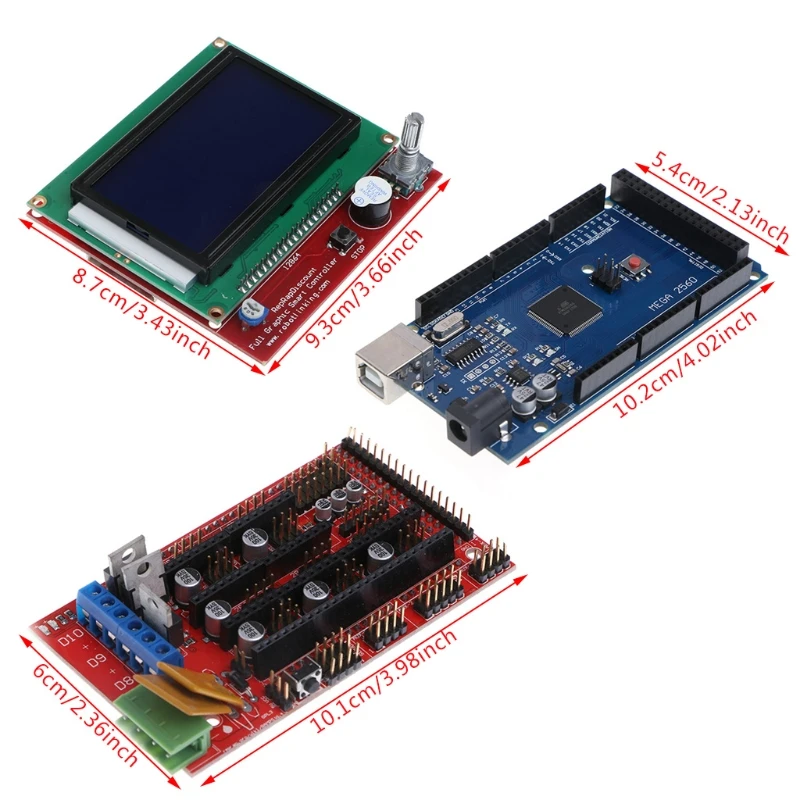 If you want wireless 3D printing or operate many 3D printers simultaneously, you should consider getting a Wi-Fi-equipped controller board.
Connectors
Aside from a USB port, there are many other connectors (or headers) on the controller board. These are used for a wide variety of purposes. Endstop connectors, hot end heaters, stepper motor connectors, bed leveling, and filament runout detection sensors are some of the few.
A well-specced-out controller board like the Duet 2 Wi-Fi or the Duet 3 6HC will have almost all of these connectors and then some more. Connectors allow you to interface various devices with your 3D printer, providing additional functionality.
The more connectors your controller board has, the more expensive it will be and take a lot of space. You need to know what features you want in your 3D printer and select the board with the particular connectors to get the maximum benefit.
Stepper Drivers
Stepper motor drivers affect the size of the stepper motors you can drive in your 3D printer and the sound levels you hear in the process.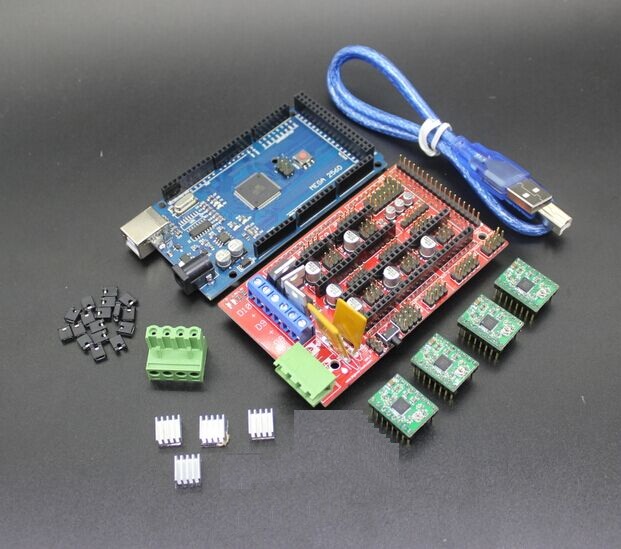 On most 3D printer controller boards, stepper drivers can't easily be swapped out. Therefore, selecting the right kind of controller board with the right stepper driver is essential.
Basic stepper drivers like the A4988 are cheap, easily accessible, and provide a relatively good experience for basic 3D printers. They do drive stepper motors loud, are unreliable, and can only provide the steppers with limited current.
TMC drivers, on the other hand, are known for their silent operation and current-carrying capacities. The TMC 2xxx series are rated at 2A peak current, while the TMC 5160 typically offers 3A to 4.4A on 3D printer controller boards.
You need to consider the microstepping capabilities of the stepper motor drivers as well. Microstepping divides a full step into smaller steps. The smaller the step, the higher the resolution and the smoother the vibration. As a minimum, you want 1/16 step microstepping, but the best 3D printer controller options offer up to 1/256 step
Touch screen support
A touch screen enhances the functionality and ease of use of a 3D printer by making navigating the menu and dialing in the various features easier.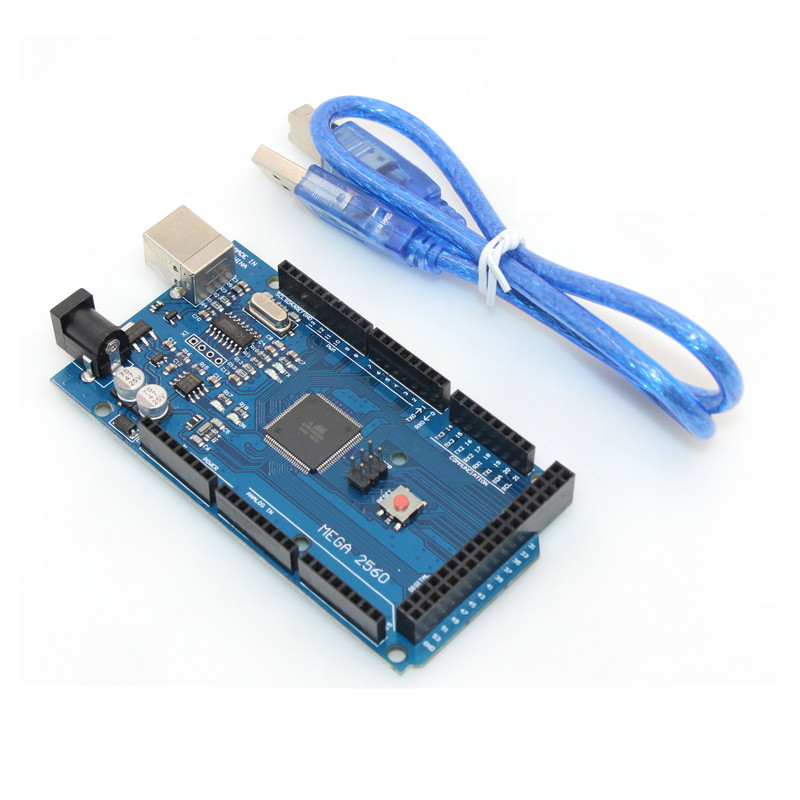 Not all controller boards have touch screen support built-in. While choosing a controller board, look at the connectivity options and the compatible touch screens. You need to make sure that the board's firmware supports it, and there is at least a little bit of documentation on how to interface the controller with the touch screen.
FAQ
What is a 3D printer controller board?
A 3D printer controller board is a piece of hardware that controls all electronic components in a 3D printer. It is responsible for motion, temperature control, and reading all commands from GCode files.
Why upgrade your printer's stock controller board?
As time passes, the current features in your 3D printer start to seem obsolete. A controller board upgrade will give you access to many advanced features, allow for added functionalities and enhance your overall 3D printing experience.
Is a 3D printer controller board the same as a 3D printer motherboard?
Yes, in the context of 3D printing, the terms 'controller board' and 'motherboard' are used interchangeably.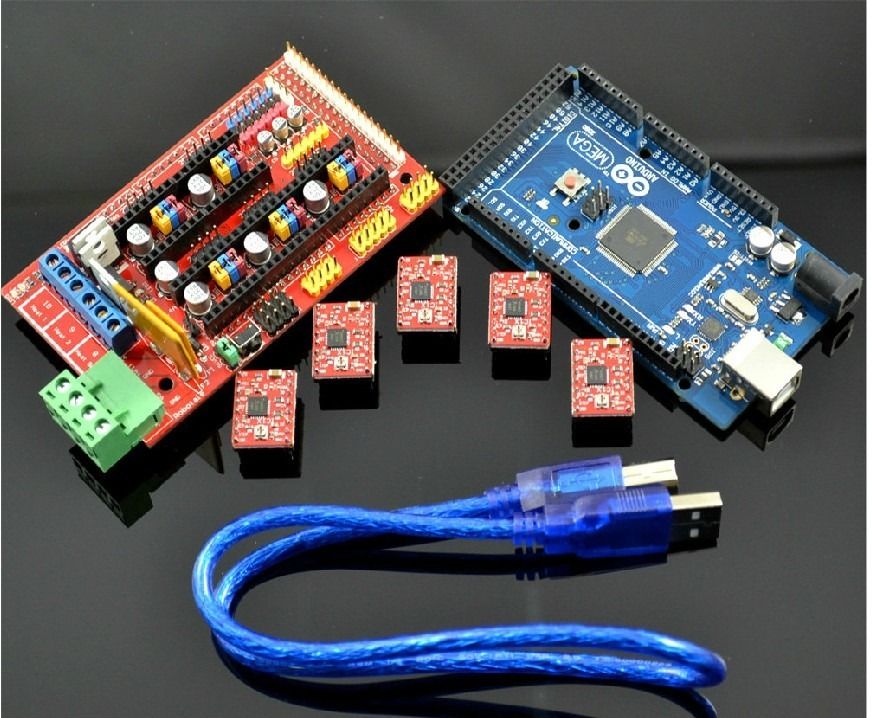 They mean exactly the same thing.
Conclusion
The best 3D printer controller boards are the ones you're able to afford and will work with your 3D printer. With so many options on the market, it can be tough to choose just one. The important thing is figuring out which one of these top-rated controllers would be right for you.
In our opinion, the Duet 2 Wi-Fi is the overall best 3D printer controller board that you can get right now. Despite its high price, the Duet 2 Wi-Fi ticks all the boxes in terms of features, connectivity, upgrades, and ports. It is designed to be a universal solution for all types of 3D printers and can serve as an effective replacement for practically any board.
Let us know what you think about it, and if you have anything else to add, feel free to comment below.
Scroll to Top
News | DKO Electronic engineer electronshik.ru
Batteries POWER FLASH are now in the catalog of DKO "Electronic Engineer" The Electronics Engineer DCO catalog has been replenished with products of the POWER FLASH (P-FLASH) brand, a major Chinese manufacturer Shandong Huatai New Energy Battery Co.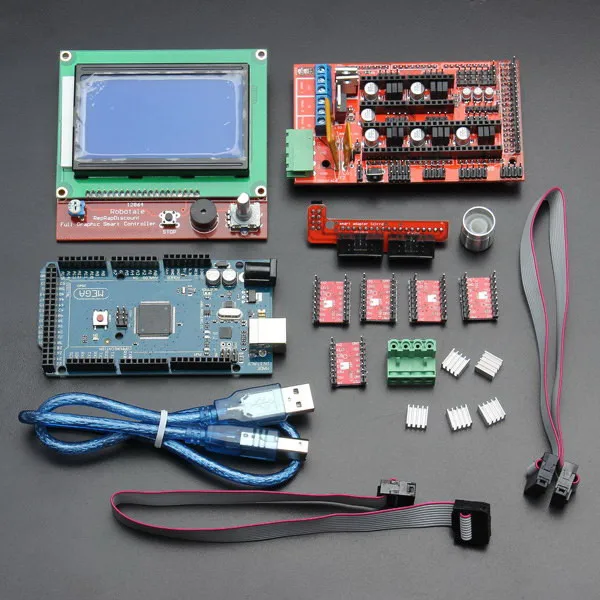 , Ltd., available for order. The range includes saline, alkaline, lithium batteries in a cylindrical form factor, as well as prismatic batteries. today MORNSUN ICs: Power Supply Controllers and Isolators MORNSUN, better known as the world's leading power supply manufacturer, also designs and manufactures ICs for switching power supplies, signal isolation, interfaces, and other products. This allows you to expand the list of alternative components for domestic developers. yesterday RF63/64 Sub-GHz Integrated Transceivers HopeRF, a specialist in wireless ICs and modules, offers sub-GHz RF63/64 RF transceiver ICs.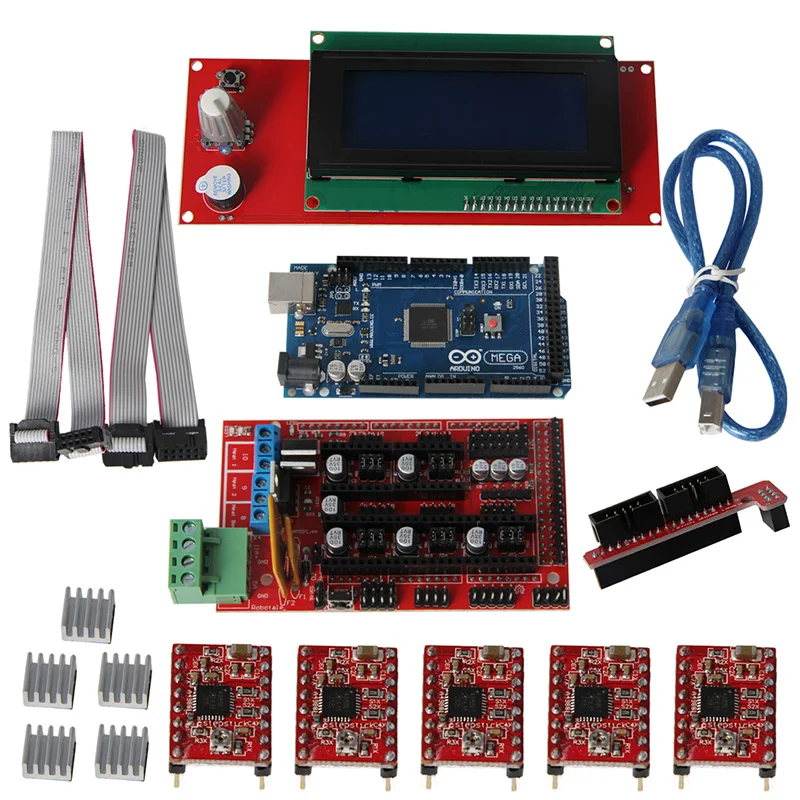 The transceivers are characterized by low power consumption - 3 mA in receive mode and 65 µA in standby state 10/14/2022 Waterproof MEAN WELL LED drivers for outdoor lighting solutions MEAN WELL LPF, NPF, LPV, HLG, ELG and XLG isolated AC-DC converters are designed to work as power supplies and LED drivers. A large selection of power, the availability of options with built-in power corrector and dimming function allow you to create an optimal and reliable solution for lighting buildings, signs, street objects 10/11/2022 2.7" touchscreen OLED displays A well-known manufacturer of liquid crystal displays, Winstar Display is a leader in its industry.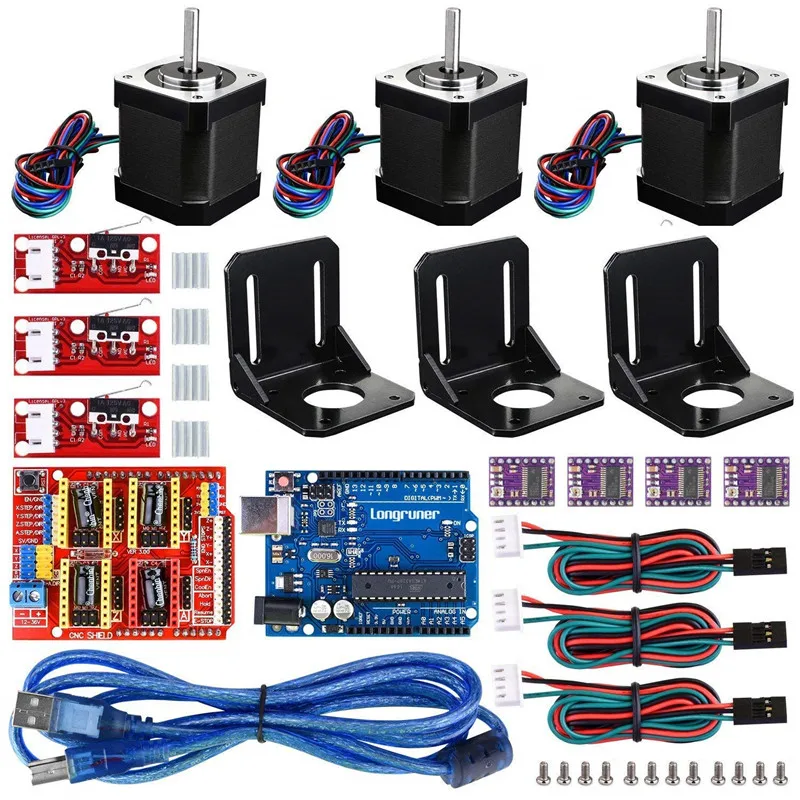 One of the novelties is the WEP012864Q series capacitive touchscreen OLED graphic displays. The module has an indicator with a diagonal size of 2.7 inches and a resolution of 128x64 pixels in monochrome 10.10.2022 Triac optocouplers from Youtai Youtai Semiconductor offers opto-triacs that switch high-voltage loads with a peak voltage of 400 to 800 V, depending on the series. The MOC304x/306x/308x series includes a GaAs infrared emitting diode optically coupled to a triac driver controlled by a mains voltage zero crossing detection circuit. 06.10.2022 FANSO EVE Energy Battery Selection Options What is the correct way to calculate the expected uptime of a battery powered instrument? After all, the stable operation of the manufactured device depends on the correct choice of batteries.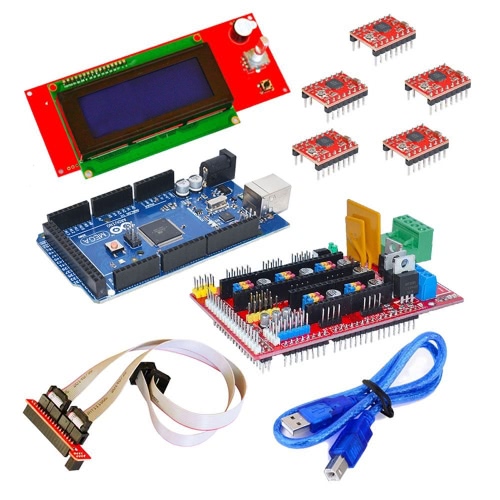 To maintain stable characteristics, it is very important to take into account all the numerous subtleties of HIT operation. 04.10.2022 RFID Reader Analog Interface EM4095 The EM4095 chip is a radio frequency identification (RFID) transceiver that performs the following functions: control of an antenna with an AM-modulated carrier frequency of the field for recording to the transponder, demodulation of the received signal, communication with the microprocessor 03.10.2022 Bridge MEMS pressure sensors from CFSensor Wuhu CFSensor Co., Ltd is specialized in the production of pressure, gas analysis and temperature sensors.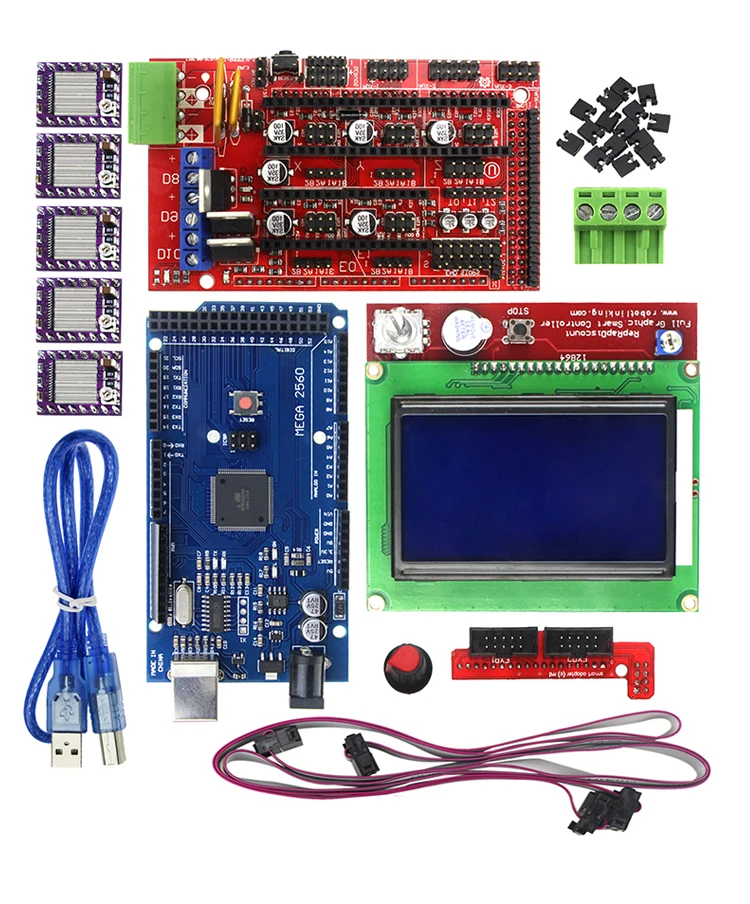 The company's products can successfully replace the products of such well-known manufacturers as NXP (Freescale), Honeywell, Infineon, TE 30.09.2022 Semiconductor Components From Youtai Semiconductor Introducing Youtai Semiconductor Co., Ltd., a discrete semiconductor and IC manufacturer. (UMW). The company started in 2009 and by now has grown into a multifunctional competitive enterprise. The production equipment includes a number of modern high-tech industrial lines that allow us to produce high-quality products that meet international standards. 28.09.2022 Modular motion sensor ZRD-09 Winsen's ZRD-09 motion sensor module features low static power consumption, wide supply voltage range and high sensitivity.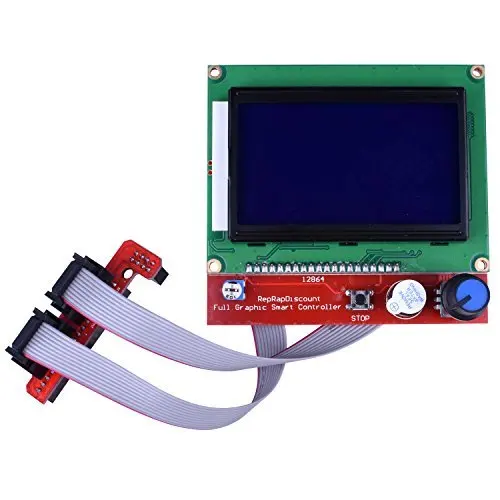 The infrared pyroelectric (PIR) sensor of the RD-624 series is used as a sensitive element. 27.09.2022 Online seminar "Topical questions about MEAN WELL products and plans in Russia" Our partner, Compel, invites everyone to take part in an online seminar on October 13, 2022, which will be held jointly with representatives of MEAN WELL. It will provide answers to your questions about products, features of work in the current conditions and plans for further cooperation. 23.09.2022 Reduce charging time with KPTEC thanks to Gen 2.0 and 3.0 Quick Charge Technology KPTEC presents two options for chargers: with one and two connectors, Quick Charge technology versions 2.
0 and 3.0 and two body colors - white and black. These devices, operating on the principle of Quick Charge, are able to transfer much more power per unit of time through standard USB connectors and cables. 23.09.2022 MORNSUN power supplies for electric trains, communications and medicine MORNSUN offers a wide range of 3rd generation DC-DC converters for various applications: UWTh2D series for railway applications, VCB48 and VCF78 for telecommunications equipment, and K78 series for small size and high efficiency ICs for power distribution applications 20.09.2022 ARM9 microcontrollers for industrial applications Nuvoton's NUC90x series microcontrollers are based on the 32-bit ARM926 core.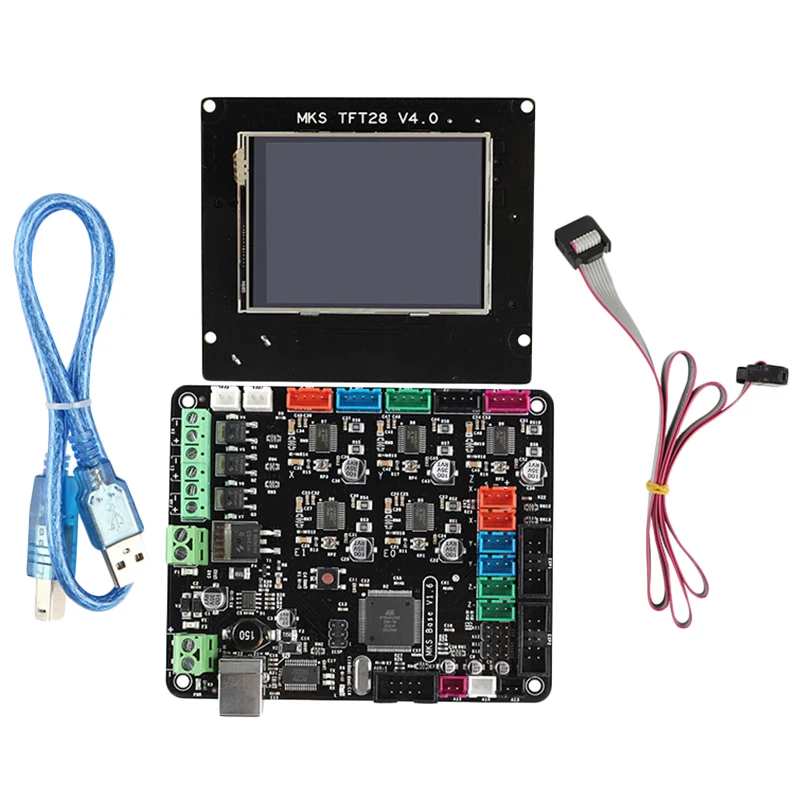 The chip includes 16 KB I-cache, 16 KB D-cache, MMU, 56 KB on-chip SRAM and 16 KB IBR for booting from USB, NAND or SPI FLASH and operates at clock speeds up to 300 MHz 19.09.2022 Industrial batteries from the company "Prometheus" The company "Prometheus" is engaged in the production and supply of industrial batteries under the brand name "Prometheus Energy". Joint production products are developed by the company's engineers, pass all certification tests and take into account the needs of the Russian consumer 16.09.2022 Integrated temperature sensors from Youtai Youtai Semiconductor (UMW) manufactures a wide range of semiconductor components.
These include integrated temperature sensors. The company offers the most popular series used in many areas of industry, medicine, and the consumer market. 13.09.2022 Multifunctional starter-charger Autostart PRO Starter-charger Autostart PRO will not only help you start a car with a dead battery, but also charge smartphones, laptops and other self-powered electronic equipment that have suddenly refused to work. The capacity of the built-in 15 Ah lithium-ion battery allows you to start an engine with a volume of up to 7 liters at a rated starting current of 300 A 12.09.2022 Miniature Modular POL Converters Voltbriks LLC has mastered the production of non-isolated DC-DC converters of the VNA3 "EULER" series with a three-dimensional layout for systems with an intermediate power bus.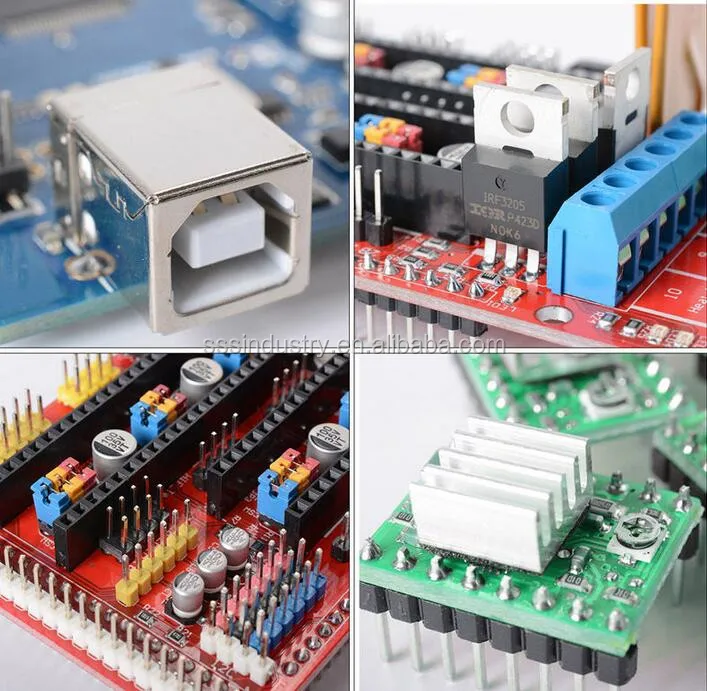 The new constructive solution made it possible to provide the area occupied on the board up to 0.5 sq. cm with a module thickness of 3 mm 09.09.2022 Online tour of the FANSO EVE CR123 battery factory Our partner, Compel, invites everyone on September 22, 2022 to visit an online tour of the FANSO EVE Energy factory. At the event, you will get acquainted with the main stages of production of the most popular CR123A battery, learn about the technological features that allow you to produce low-cost high-quality products, and also get answers to questions related to the manufacture of lithium batteries 08.0
Controller function In fact, the printer's command post is the key to the flow of water with the removal of the "brain" instructions. In fact, the controller is all the signs of a computer - it includes a processor, operational and permanent memory. Sometimes you can work on your own, taking into account the necessary parameters of the 3D model from the memory card. A single exchange - there is only one program in the computer.

.

Most early printer models were controlled by Atmel 8-bit controllers. Vtіm, tse buv laying in the distance is an option that vin zastosovetsya to tsikh fіr, being inextricably tied to the Arduine platform.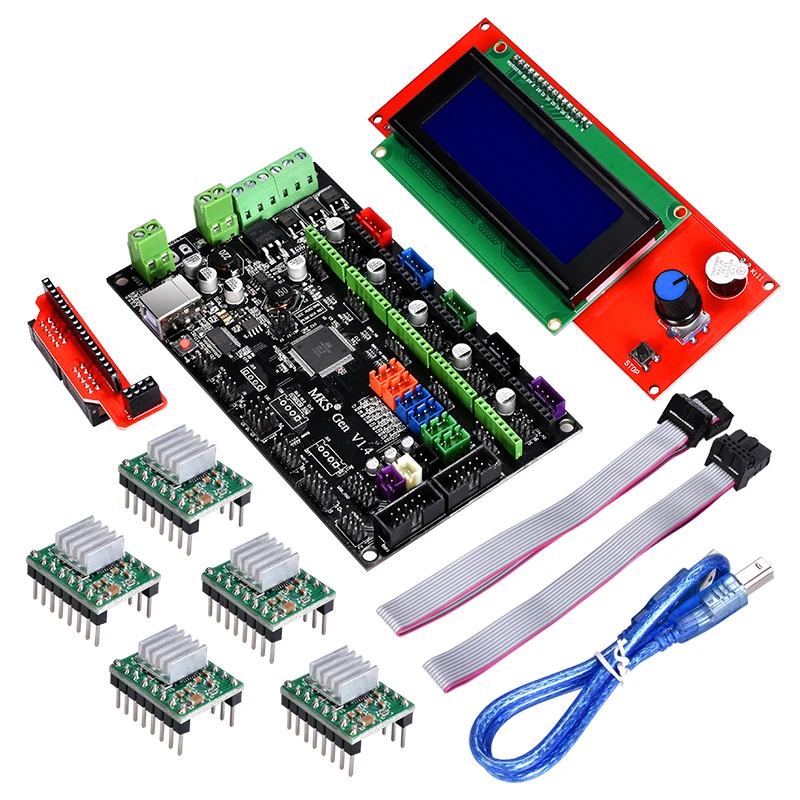 If you add an addendum, you will be able to add your own program to the firmware of the 3D printer on your own.
Advantages
payments based on 8-bit controllers based on the Arduine platform work without problems with the main modern machines;
platform code allows you to easily add and change robotic printer programs;
Arduine firmware is ready, in which you can easily adjust the necessary parameters for your printer and start working.
Shortfalls
stinks are charged by the swidcode and crochet to bigger inspectors.
The development of technologies called out to the life of 32-bit controllers. The Arduine platform was preparing firmware for the version of the controllers, but more importantly, the Smoothieware platform has been introduced, as well as propagating the code.
Advantages
more prospects for development with increased mobility;
allows you to program more smooth and fast speeds, supporting more deep planning of the model;
Firmware Smoothieware has a unique microSD memory card in its memory capacity, on which you can easily edit the configuration file;
oskolki code vodcritiy, a lot of valets allow their payments to be sent to the account for the Smoothieware firmware;
Undersized
delta printers only work with 32-bit controllers;
the price is not twice the price, but more expensive than 8-bit ones.
Really insulting to see the controller functioning at this stage of development of a 3D-other is equally good, there are plenty of shards for most printer models and an 8-bit controller. Firmware options are too rich, especially for Chinese manufacturers, but when there is a large number of open codes, there is no sense to take closed pay.
Delta printers with their own folding mathematics, other printers with 1/32 micro-stepping and graphic displays have successfully switched to boards with a 32-bit controller, which means more memory and more calculation for foldability. Tim more, that it is possible to change the firmware with the same Arduine firmware, only already under 32 bits.
It's good to know that the code you send often receives surprises from independent retailers, so you can't help but rejoice at the appearance of Klipper software on the market. This method is to increase the brightness and speed of each other both on 32-bit and still on 8-bit controllers.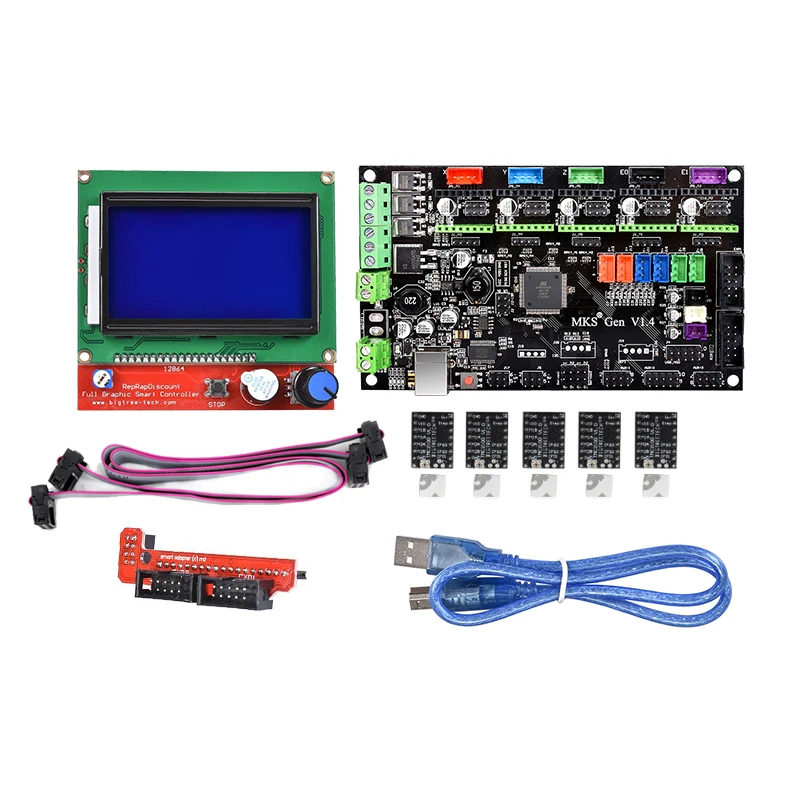 And with help, it is possible to remove the increase in speed to each other by 2-3 times.
Types of inspectors for assemblers
Many well-known computer technics inspectors are engaged in the issue of inspectors. The most popular is the Arduine Mega. Controllers Arduine Mega 2560, MKR, Nano, Uno and others are circulating in Italy and China replicas.
There are no such grandi, like Texas Instruments, and STMicroelectronics, they regularly release new ones, and often in three variants - a board is ready, a board is naked and a set of parts for self-assembly. Leather choose the option to your liking.
The Lerdge controller, which comes with a touch display, is gaining popularity over the rest of the hour.
Okremo signify є sens khіba scho controller RepRapDiscount. Vіn tsіkaviy tim, scho allows cheruvati 3D-printer without the help of a computer. That is not an intermediary between a PC and a printer, but a povnotsіnny "brain".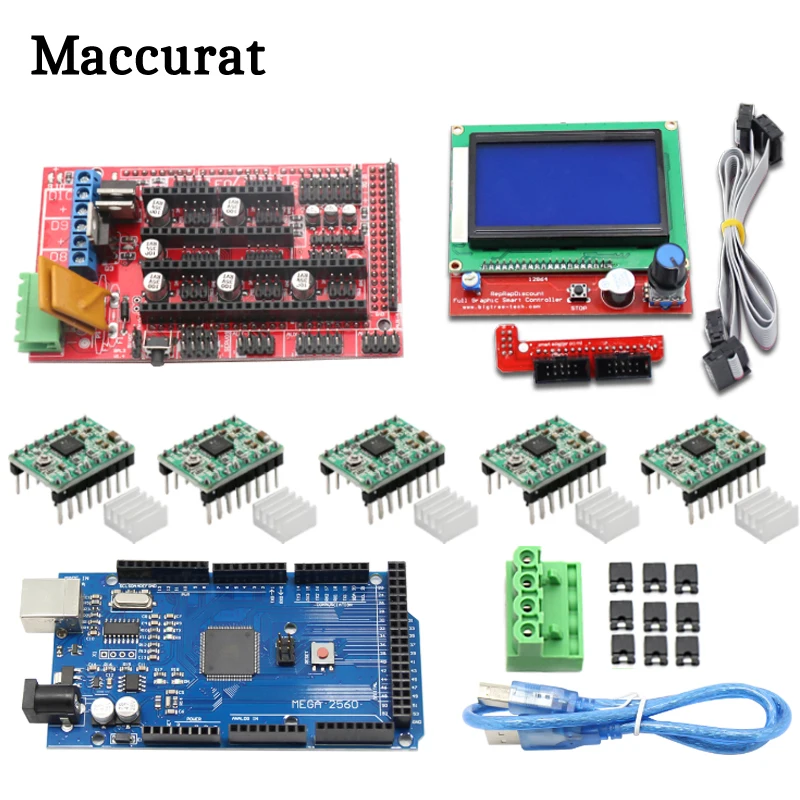 Necessary parameters are taken from the card reader.
In fact, all controllers are a kind of sandwich - board + shield + drivers. You can choose such a sandwich on your own, you can buy a ready-made set. Also, the firmware can be installed with ready-made options, or you can write it yourself. There are no principled powers in all of these components. Even so, there are a lot of vendors selling processors with a look at a set of parts, the skin of which can be replaced by your own judgment.
For starting a 3D printer, it's better to have the Arduine Mega 2560 kit ready.
3D-friend of great objects It turns out that you can't abuse anyone, what's bigger than a printer? With the help of these methods, you can develop them independently from your 3D printer.