Recyclable 3d printing
♻️ How can I recycle my 3D printing plastic?
If you've been in 3D printing for a while, you've certainly gone through all the phases of recycling 3D printing plastic. Over the years, a lot of new projects have appeared that promised to give us the ability to recycle the plastic from our failed prints, media, rafts or purge blocks but, to this day, which of these projects are still standing?
If you want to know the alternatives available in 2020 to recycle the 3D printed plastic, stick around, we're getting started.
📖 What do you want to read?
What alternatives are there?
There are numerous ways in which we can recycle this plastic, so we are going to explain the main ones and some examples of each one of them so you can delve into the projects that catch your eye.
The two main alternatives we have are: to recycle the plastic from our prints to turn it back into usable material or to use it to make plastic objects using other technologies such as injection molding.
Converting 3D print remainders into new print material
If you want to turn the material left over from your 3D prints back into material you can print on, there are currently three ways to do it: create your own filament, use a special extruder that allows you to print directly using recycled plastic pieces, or buy filament rolls made from recycled material.
Create your own filament
To create your own filament using the remains of other 3D prints there are several machine projects known as filament extruders. Each of these machines works slightly differently, but basically they feed on crushed 3D print debris and melt it down, extruding new filament through a 1.75mm diameter nozzle.
Filastruder
Filastruder is a kit that you can buy for $299 in its most basic version. This product has been releasing new versions and improving for several years, so it is a quite refined equipment and one that can be expected not to give us many problems. If we want to coil this plastic we will also have to buy its filawinder accessory for 169 extra dollars.
Felfil Evo
Felfil Evo is a much more expensive but also more premium and open source kit. It is available in 3 different kits, a fully assembled and functional one for 719€, a kit for you to assemble for 599€, and a "barebone" kit that only contains the mechanical components but does not include chassis or electronics for 299€. This last option, in addition to the fact that it is open source, is an excellent choice for the more professional makers looking to create their own filament extruder adapted to the needs of their workshop.
They also have a premium pack with the assembled version that comes with a plastic coiling accessory for 1199€.
Filabot
Filabot is a brand with a line of products designed to create a complete filament coiling and manufacturing system. These equipments, even in their most basic version, are much more expensive than the previous ones, since they are thought for professionals and not for makers. All equipment comes pre-assembled and tested to ensure a quick and smooth start-up without unexpected complications
There are two product ranges, the Filabot ex2 and the Filabot ex6.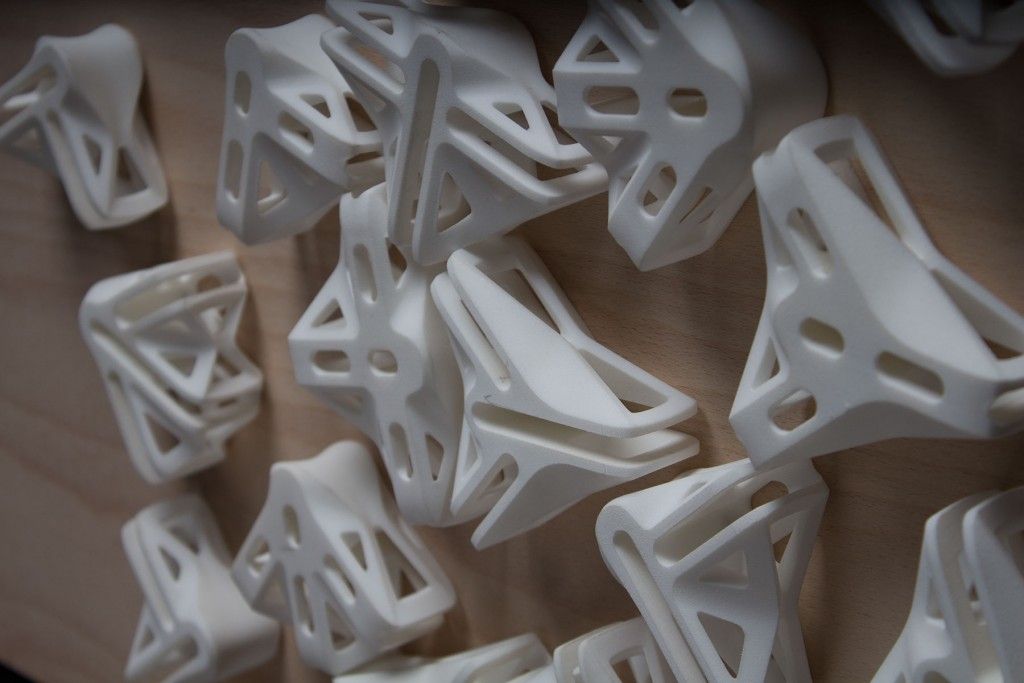 The first is the simplest and most affordable, starting from $2699 for the extruder and $4559 for the complete kit including the coiler.
The second one is even more professional and starts at 9899 dollars for the extruder or 10899 dollars for the complete combo.
Buy recycled material
If this sounds a bit complicated to you (which it is) but you still want to contribute to the recycling of plastic for 3D printing, then you can buy filament that has been professionally manufactured using recycled material.
Some examples of filaments you can buy made from recycled material are 3RPLAfil or Sakata RE-850.
Directly extrude recycled material
An intermediate solution is to use special extruders that you can attach to your 3D printer to print directly using recycled print pieces, without having to go through extruding a new filament. In this field, Spain is the world leader, as a Spanish extruder is the best and most popular extruder of pellets and recycled plastic: the Mahor-xyz Pellet extruder.
This is actually an extruder-melter kit that is placed in our 3D printer replacing the traditional extruder and hotend. It is one of the best solutions, if not the best, as it allows direct extrusion of virtually any type of material from shredded failed prints or pellets that we buy made from recycled material. The list of materials includes: PLA, ABS, TPU, TPE, EVA, PC… In addition, we can incorporate additives such as carbon fiber, glass fiber or kevlar to improve the properties of the material.
In a future article we will talk at length about this project, as it is a true masterpiece of engineering that will delight the most professional makers in Bitfab.
Making plastic objects
An alternative option to give a second life to the leftovers of our 3D prints is to manufacture objects using techniques such as mold injection. In this respect there is an initiative that stands out: Precious Plastic.
Precious Plastic manufactures everyday objects such as chairs, benches, carabiners, coasters, socket covers or many other things from plastic left over from 3D printing processes.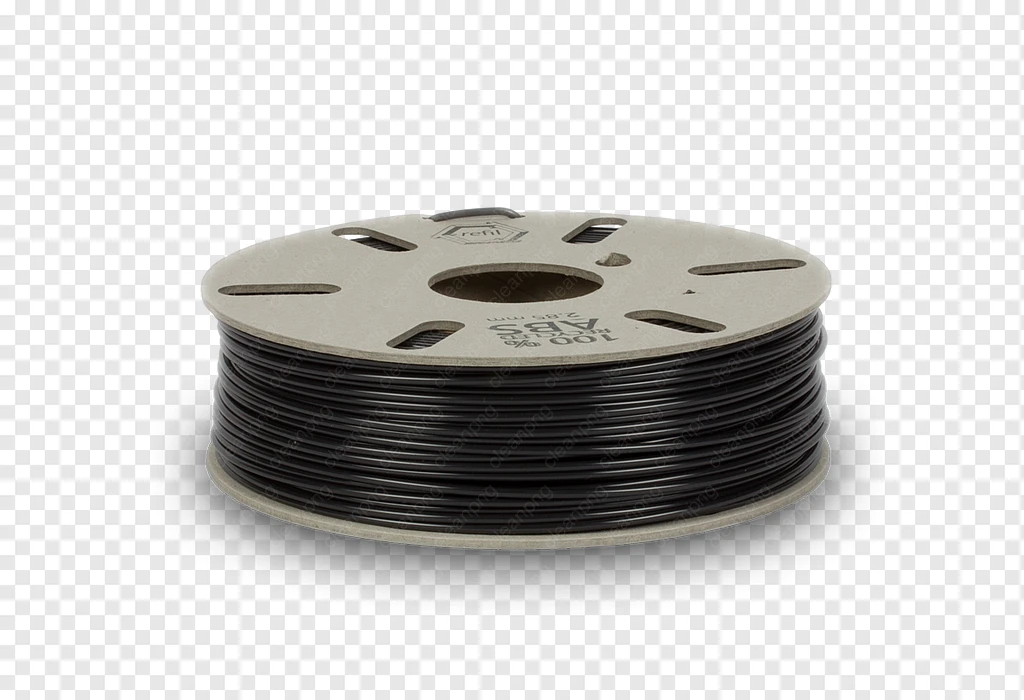 In addition to these objects, they also sell kits with machinery so that you can recycle them yourself.
If you want to give a second life to the plastic you print but don't want to use it to print more things, this is the option that suits you best.
Contact Bitfab
Recycling plastic from 3D printing is a very powerful application and Bitfab can also help you with it.
If you need advice on how to recycle your surplus material or you are thinking of starting a project using recycled plastic, do not hesitate to contact us.
Contact Bitfab
Combining Recycling and 3D Printing: Projects for the Health of Our Planet
3D printing news News Combining Recycling and 3D Printing: Projects for the Health of Our Planet
Published on March 18, 2022 by Madeleine P.
Today is the international day of recycling! As such, we wanted to take a look back at some recent projects that rely on additive manufacturing to help promote recycling.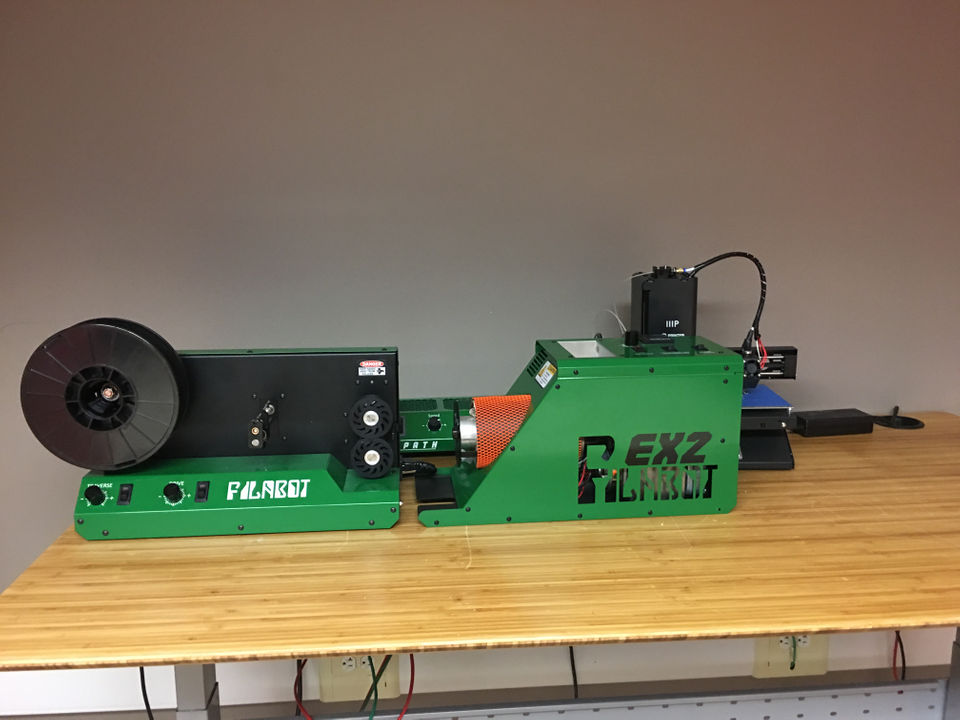 As you know, 3D technologies currently allow us to reduce the consumption of materials, to design parts on demand and to shorten our logistic circuits. They have an impact on our environment that is more positive than traditional methods. But that's not all: 3D printing can also add value to our waste, whether it's plastics or food for example. Some initiatives have indeed developed in this direction. From this waste, printing materials are created and used in the construction of objects and structures of all kinds. Lamps, buildings, furniture, shoes: here is a non-exhaustive list of parts that were made using 3D printing and recycling.
The New Raw Promotes Recycling Through 3D Printing
The Dutch association The New Raw is at the origin of several projects around 3D printing and recycling. Its goal is to transform plastic waste into everyday objects using robotic machines. You may have already heard about their Print My City initiative, which consisted in recycling all the household waste of the inhabitants of Amsterdam in order to 3D print urban furniture.
In this way, residents were invited to become aware of their recycling habits and to change them if necessary. The New Raw is also behind the "Second Nature" project, which recycles fishing nets and transforms them into 3D printed shells. Here again, the objective is to raise awareness of the serious environmental problems that threaten our oceans.
Photo Credits: The New Raw
A 3D Printed Electric Tricycle
We are now going to Austria and more particularly to Vienna where the design studio EOOS led a very original project last year. It has indeed recovered the waste of various supermarkets in the capital to design a 3D printed tricycle! He recovered 70 kilos of waste that he transformed into 3D printing material. This was then deposited layer by layer to form the chassis of the three-wheeler. The tricycle would be strong enough to carry two adults.
Photo Credits: EOOS
Recycle Your Masks and Plastic Caps
Wearing masks has caused many inconveniences around the world and one of the most important issues is their recycling.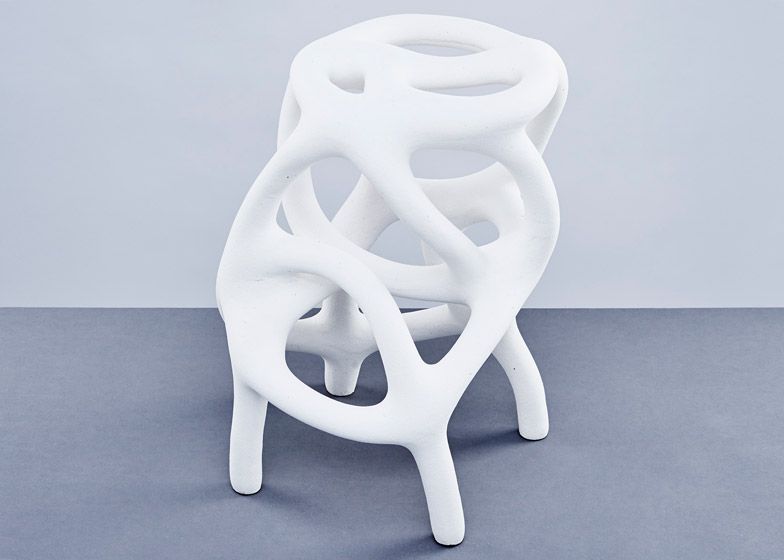 How many surgical masks have you seen on our sidewalks and in our streets? In France, the Lorraine Fab Living Lab (LF2L) is participating in the European project INEDIT, which aims to design furniture from recycled plastic. And to meet this goal, the fablab has relied on additive manufacturing: from recycled surgical masks and plastic caps, it extrudes its printing material on a granular machine, the Gigabot X.
Photo credits: University of Lorraine – ERPI Laboratory – LF2L
Aectual and its Recycled Planters
The so-called Mussel planters were designed and 3D printed by the Dutch architectural firm Aectual. In collaboration with DUS Architects, both organizations have decided to combine 3D printing and recycling in the development of these planter models. Specifically, they have used 100% recycled plastic that has been transformed into manufacturing material to be used in 4 3D printers mounted on robotic arms. The largest planter measures 98 x 40 x 29 cm, while the tallest planter measures 55 x 45 x 49 cm.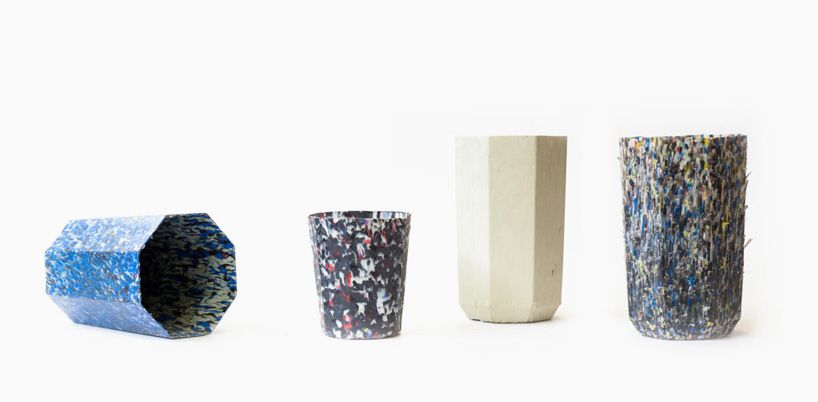 Hans Vermeulen, co-founder and CEO of Aectual, commented, "We have to get rid of the negative idea that plastic is a disposable product," which demonstrates the company's interest in continuing its commitment to 3D printing to promote recycling.
Photo Credits: Aectual
3D Printed Tableware Made Out of Food Waste
The design studio Barbara Gollackner presented some months ago a most interesting tableware. The components of the tableware were 3D printed, including some plates, cutlery and even bowls. Called Wasteware, the collection has been developed from industrial but also personal food waste. To do this, the waste is transformed into a paste that is then extruded on a 3D FDM food printer. With this project, the design studio aims to fight against food waste and the production of "throwaway" plates and cutlery that have a negative effect on our environment. Thanks to 3D printing, Barbara Gollackner can reuse the waste that is there, recovering it to create new products, or even food, giving voice to the circular economy.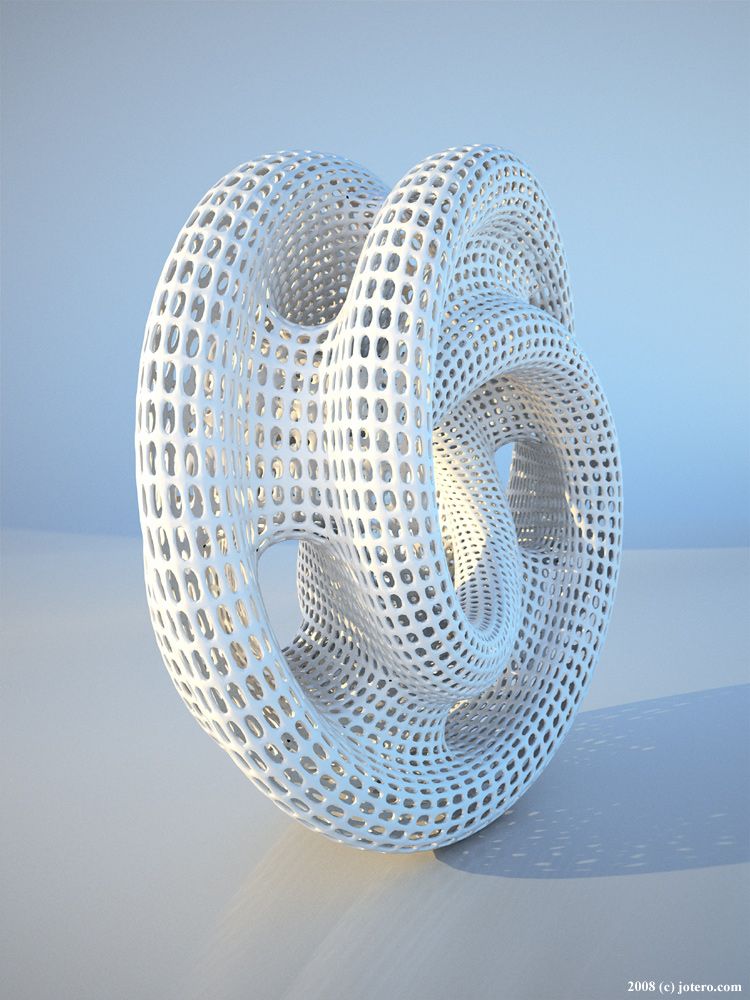 Photo Credits: Barbara Gollackner
Recycling PLA waste Through Tattoos
Matt Harkness, a student at the University of New South Wales, has come up with an idea that combines tattoos on the human body with the recycling of PLA waste generated in the 3D printing process. Specifically, he has developed a biorecycling machine capable of converting waste granules from 3D printing into a PLA polymer ink that can be implanted into the skin using a specialized device. Once the PLA enters the person's skin layer, it begins the process of hydrolysis through which the body "recycles" the PLA particles and excretes the components through urine or breath. Although the idea may sound crazy, Harkness wanted to demonstrate the capabilities of this material, its recycling and integration into the human body. You can learn more about this process in the video below:
Deciduous, a Pavilion Printed out of Recycled Bottles
One of the key areas where we have seen an increased awareness for more sustainability has been in architecture.
While many projects have just used additive manufacturing as it reduces waste, the architecture studio, Middle East Architecture Network (MEAN) has taken it one step further. The studio created a pavilion, named Deciduous, out of 30,000 recycled plastic water bottles. Considering the abundance of plastic water bottles in the world, with one million plastic bottles purchased every minute according to the UN environment programme (UNEP) and the vast majority ending up in the Ocean, this project is certainly an admirable one. The Pavilion was shown at the Dubai International Financial Center (DIFC) and served as a way for visitors to reflect on nature and the amount of waste produced worldwide.
Photo Credits: NAARO
Phoenix, 3D Printed Sneakers Made out of Plastic Waste
Another project dedicated to recycling plastic bottles are Phoenix sneakers from Oliver Cabell. Designed as a way to tackle the growing issue of discarded waste in the world, the website mentions that "300 million tons of plastic is produced every year, with only 9% of it ever being recycled.
" The shoe is 3D printed from 7 recycled water bottles and is entirely machine washable. Essentially, the plastic water bottles are shredded which are then melted into yarn which is refined and spun through a 3D printing machine for the upper part of the shoe. Though originally priced at $100, it is available on Oliver Cabell's website starting at $59.
Photo Credits: Oliver Cabell
3D Printed Displays Made With Biodegradable Materials
The Polish company GREENFILL3D, designs and produces marketing and advertising materials, as well as everyday items, useful gadgets and interior design elements. All projects are made of biodegradable or biocompostable materials, in accordance with the ideas of zero waste and a circular economy. Thanks to 3D printing, GREENFILL3D manufactures individual items tailored to each customer. To do so, they use filaments from three different materials: GF3D Branfill3d (wheat bran material), BioWOOD (powdered wood material) and BioCREATE (compostable material).
Photo Credits: GREENFILL3D
OHMIE: The World's First Lamp Made From Orange Peels
Introducing Ohmie, the world's first lamp created from orange peels. It is elegant, chic and provides a warm light, in addition to having a different texture. This lamp is a revolutionary piece of design. Ideal for your living room, your study or your bedroom, OHMIE will give a different touch to your home, while contributing to help the planet. Every year, tons of materials are discarded around the world, why not reuse these materials to create new high quality products, thus avoiding the use of new resources and saving the negative impact on the environment? To make these innovative lamps, you only need the peels of two oranges… and the end result is magnificent! You get a recycled lamp with a velvety finish.
A 3D Printed Pavilion from Recycled PET
In the construction sector, the Royal3D printing service has produced a sort of shelter that can function as a 3D printed workspace.
PET, the infamous plastic from which our water bottles and food containers are made, was used to build it. This pavilion is called R-IGLO, and has been designed on the CFAM Prime machine from the manufacturer CEAD. Thanks to design and engineering work, the R-IGLO comes equipped with ventilation, heating, electricity and LED lighting. One of its advantages is that they can manufacture it in any size and color you want, and its manufacturing time is only a couple of weeks. It's an option that adapts to both customer demand and different locations, so it can work both in your workspace or as an exhibition stand!
Photo Credits: Royal3D
Azur Printed Homes : Sustainable, Recycled Homes
Azur Printed Homes is a U.S. company that aims to innovate the entire building industry with the help of additive manufacturing. With plans to open a 15,000-square-foot factory in California, the company is relying on 3D printing. Through this, it hopes to produce large structures for homes – and from recycled plastic.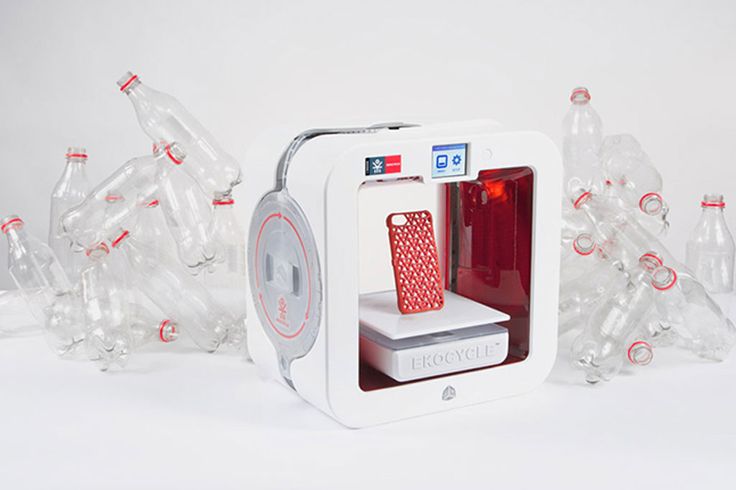 This environmentally friendly manufacturing process thus minimizes the amount of waste that would actually end up in landfills. At the same time, it is important for Azur Printed Homes to counteract the pollution in our oceans and also refers to the fact that the construction sector demands the highest consumption of raw materials in the world. With this sustainable and at the same time innovative idea for long-term living, they also counter the fact that the construction industry is responsible for around 20% of the world's total carbon emissions.
Photo Credits: Azur
R3direct Gives New Life to Waste
Italian company R3direct's mission is to create objects made from 100% recycled post-consumer plastic which are entirely 3D printed. By using additive manufacturing and lots of creativity, the company sees tremendous added value, notably pointing towards the sustainability and longevity of these new 3D printed objects. In the process, former waste is transformed into the important resource.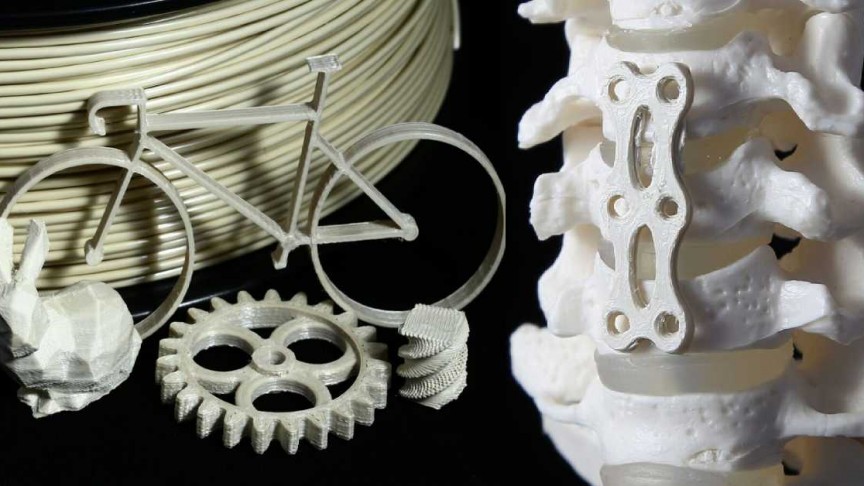 R3direct prints plastic in the form of pellets, meaning that this is not converted into a filament and therefore requires less energy and generates less CO2. The company is made up of a collaboration between designer Stefano Giovacchini and Cresco Lab, a company of creative engineers. Together, they are already able to print objects up to one cubic meter in size, with work currently underway to be able to 3D print much larger objects in the future.
Photo Credits: R3direct
Yuma Labs, du festival à l'imprimante 3D
Have you ever asked what happens to the waste from big festivals? Considering the amount of rubbish strewn around afterwards, you might just realize how high our consumption of everyday items is. To resolve this issue, Yuma Labs has partnered with the world-renowned and popular festival Tomorrowland. Essentially, Yuma Labs will be producing additively manufactured sunglasses that are made from 100% recycled plastic. The material required for this will use 50% from recycled plastic bottles and cups collected at Tomorrowland.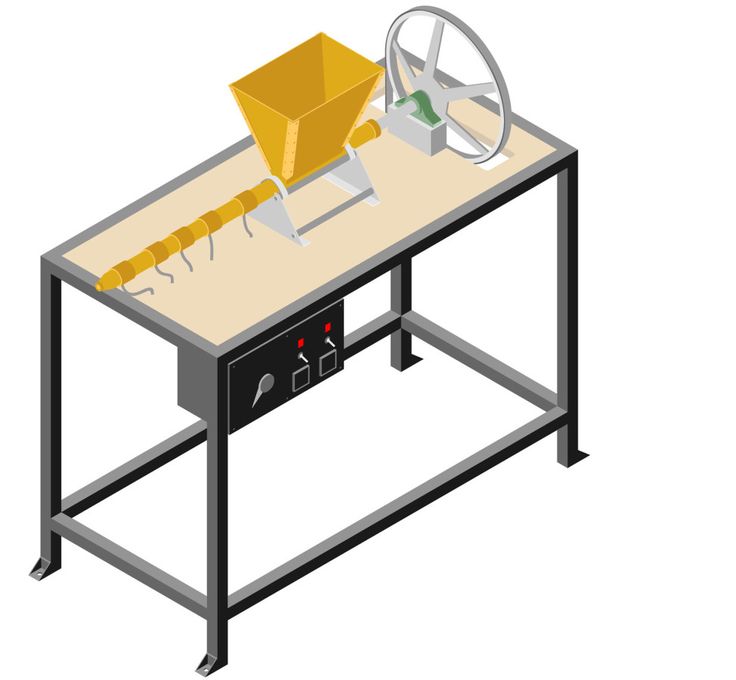 Designed, printed and assembled in Belgium, where Tomorrowland always takes place, the bottles and cups are sorted, washed and shredded into small pieces. The waste material is then fed into the 3D printers to create unique and sustainable sunglasses.
Photo Credits: Yuma Labs
What do you think of these projects that are combining recycling and 3D printing? Let us know in a comment below or on our Linkedin, Facebook, and Twitter pages! Don't forget to sign up for our free weekly Newsletter here, the latest 3D printing news straight to your inbox! You can also find all our videos on our YouTube channel
3D printing with low-temperature plastic
Material extrusion (FDM, FFF, etc.) is a popular technology in additive manufacturing for the manufacture of products from general-purpose thermoplastic materials, as well as engineering and special-purpose plastics, including composite ones. The formalized model of the technological process of extrusion printing is presented in fig.
1 .
At the design stage, a list of requirements is formed that the product must meet during operation. When developing the technological process of extrusion 3D printing, the temperature interval for processing the selected material used for the manufacture of the product is taken into account.
When performing a 3D printing operation ( fig. 1 ), physical processes occur in the processed material, the control of which allows obtaining a defect-free product that meets the requirements formulated by the designer.
Fig. 1. Extrusion 3D printing technology model
The purpose of this article is to determine the temperature range of extrusion 3D printing of low-temperature thermoplastic materials based on the analysis of their thermal properties. Thermograms obtained by differential scanning calorimetry (DSC) on Mettler Toledo equipment, which can be used to select the temperature range of 3D printing, are considered using the example of thermoplastic materials, Wax3D wax and TPU plastics.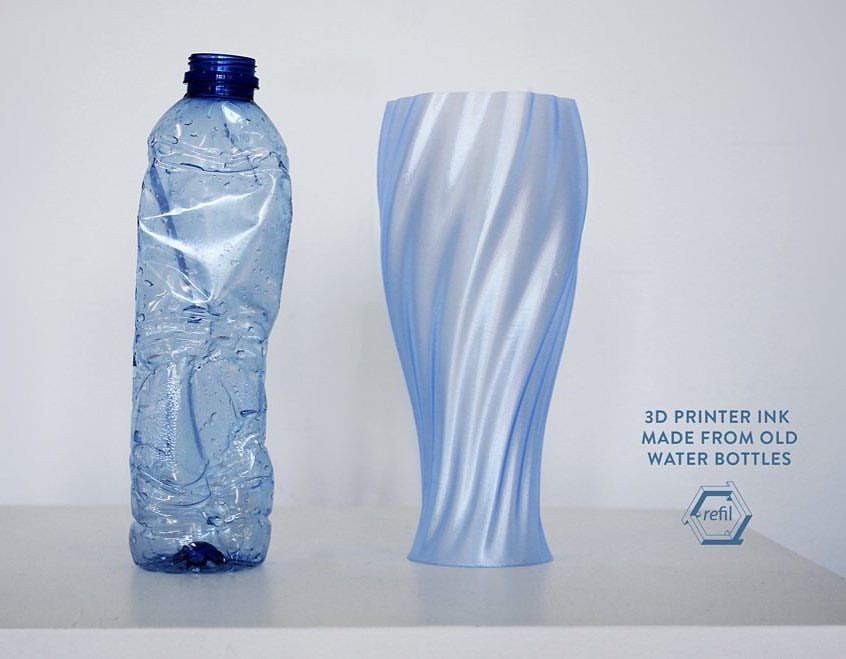 An example of a product made from thermoplastic wax is shown in fig. 2 . This is a master model for the subsequent production of a one-time shell mold using investment casting technology.
Fig. 2. An example of a master model made of thermoplastic wax
Under "low temperature" is considered a thermoplastic material processed using extrusion 3D printing technology in the temperature range from 50 to 190 (200) ° C in equipment with an active or passive thermal chamber. Under these conditions, materials such as thermoplastic waxes (for example, Wax3D) [1], polycaprolactone (PCL), low-pressure polyethylene (PND, with a lower processing temperature limit of 190°C), polyurethane (TPU, with a lower temperature limit of 190°C), polyacetal (POM, with a lower temperature limit of 170°C).
Thermoplastic material PCL is described in sufficient detail in [2–4]. It is noted that biodegradable low-temperature plastic developed in the 1930s, characterized by a relatively low melting point (59–64°C), gained popularity again by the early 2000s, including due to the emergence of additive technologies.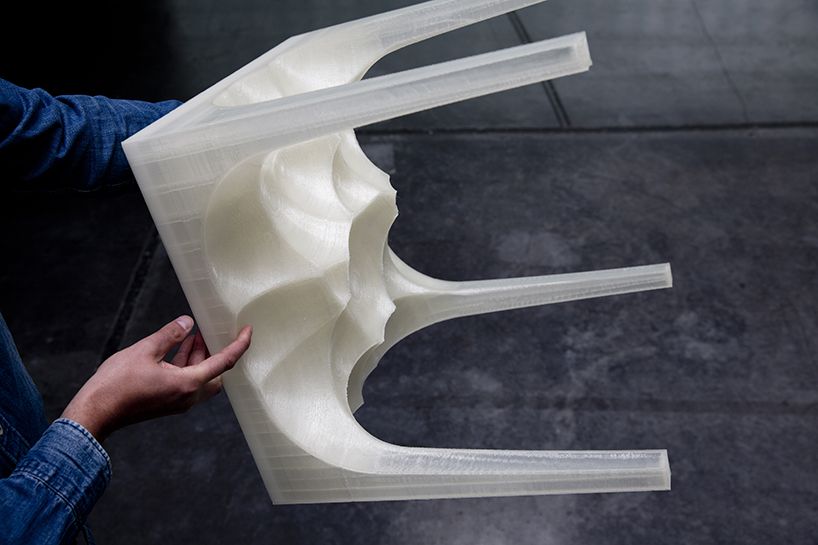 A few words about the physical processes occurring in a thermoplastic polymer material during extrusion 3D printing and the parameters that determine them. In [5, 6], a rather in-depth analysis of the physical processes and parameters ( fig. 3 and 4 ) was carried out, which determine them and are associated with extrusion in 3D printing.
Fig. 3. Physical processes during extrusion 3D printing [5]
Fig. Fig. 4. Key parameters affecting the result of extrusion 3D printing [6]
4 shows the external parameters that affect the course of the extrusion process. At the same time, thermophysical transformations take place in the material itself, leading to a change in the physical state of the polymer material. Extrusion 3D printing, as well as traditional methods of processing polymer materials, is based on the transfer of a polymer material into a viscous state (melt).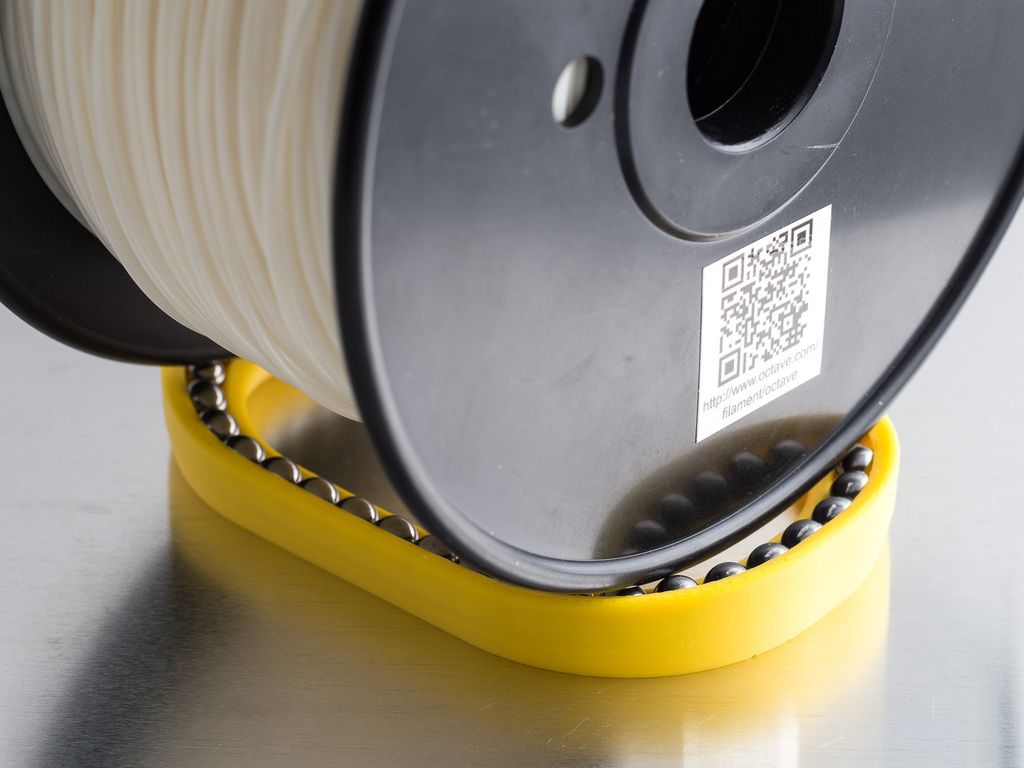 One of the key parameters of extrusion 3D printing is temperature: printing (heating block) temperature, working platform temperature, ambient temperature. The conditions of extrusion 3D printing are not isothermal even if the 3D printer has a passive or active thermal chamber. In [7], the temperature distribution in the 3D printing area was experimentally measured, showing its non-uniformity ( Fig. 5 ).
a) b)
Fig. 5. Temperature distribution during extrusion 3D printing [7]:
b) temperature distribution during extrusion, measured using
IR thermal cameras
, glassy, ​​viscoelastic. One of the methods for analyzing thermophysical properties is differential scanning calorimetry (DSC; GOST R 55134–2012 (ISO 11357–1:2009), which consists in determining the difference in heat fluxes as a function of temperature and/or time in the process of exposure to the test and reference samples by a controlled temperature program.
Heat fluxes are supplied to the crucible, inside which the test and reference samples are located. DSC analysis makes it possible to investigate physical transformations (glass transition, melting, crystallization, polymorphic transformations), in particular, in thermoplastic materials.
For thermoplastic wax, an example of a thermogram obtained as a result of DSC analysis is shown in fig. 6; for plastic type TPU with a hardness of 55D - at fig. 7.
Fig. Fig. 6. Thermogram of thermoplastic wax
Fig. 7. Thermogram of thermoplastic TPU type plastic with a hardness of Shore 55D
at a temperature above the glass transition temperature and up to a temperature of ~120.0°C, the thermoplastic material gradually passes into the melt state.
The temperature maxima on the thermogram are associated with the melting of crystallites of different sizes. The temperature range of 3D printing is selected from the range of values ​​from 90 to 115°C, which is due to the completion of the transition of the polymer material to the melt state.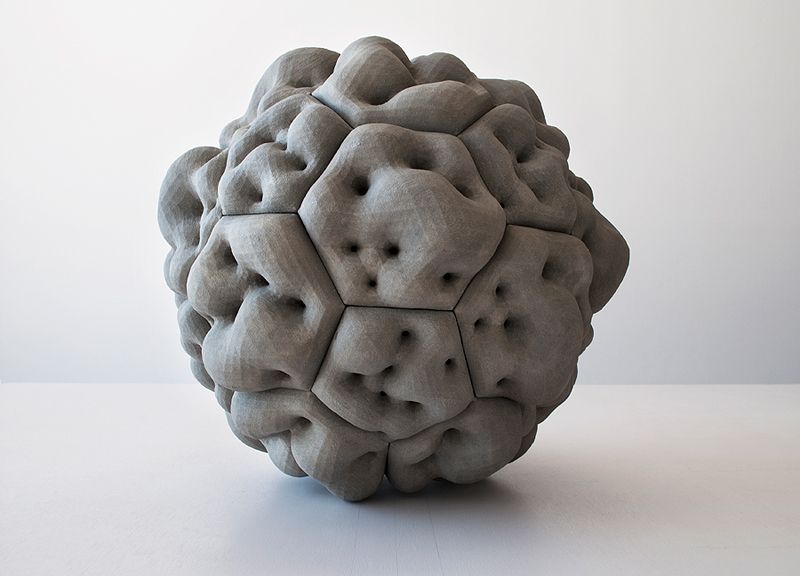 The boundary (minimum and maximum temperatures) is selected depending on the material properties of the product, for example, the mechanical properties that must be formed as a result of processing. Verification of mechanical properties can be performed on the basis of a tensile test of standard samples (GOST 11262–2017 and GOST 33693–2015 (ISO 20753:2008)).
From the thermogram of plastic type TPU ( fig. 7 ) the glass transition temperature (according to the second heating; Tst) is determined - 18.97°C. The temperature range of 3D printing is selected from the range of values ​​from 190 to 205°C, which is due to the completion of the transition of the polymer material to the melt state. The boundary (minimum and maximum temperatures) is chosen in the same way as in the case of thermoplastic wax, depending on the material properties of the product, for example, mechanical properties that need to be formed as a result of 3D printing.
Conclusions and forecast
The performed analysis of the literature, conducted full-scale experiments allow us to formulate recommendations on the choice of temperature range for extrusion 3D printing of some low-temperature thermoplastic plastics: mechanical), which must be formed in the material as a result of processing;
- a preliminary selection of the temperature range can be predicted from the results of DSC analysis - a thermogram; clarification of the temperature range - based on the results of a study of the achieved level of physical and mechanical properties required in accordance with the operational requirements for the product;
— Extrusion 3D printing temperature calculated from thermogram requires additional verification (confirmation) from test results, such as tensile testing.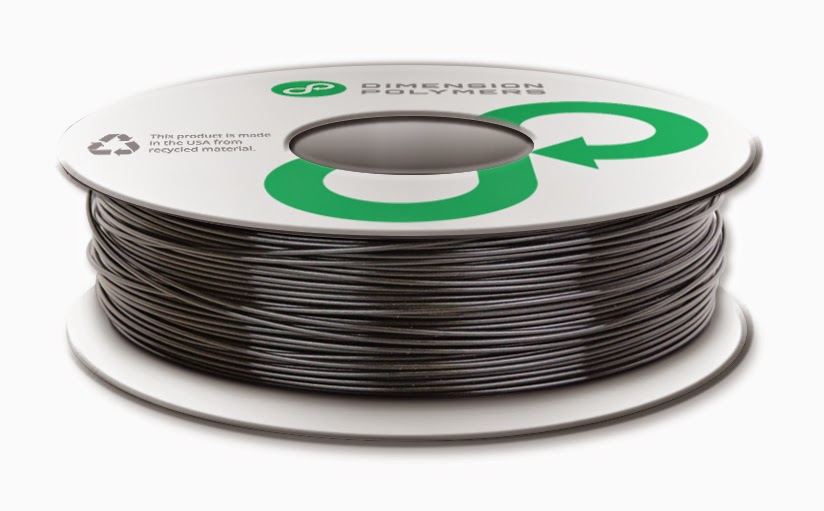 ■
References
Affordable wax mold printing // Additive technologies. 2019. No. 4. P. 30–33. [electronic edition] URL: https://additiv-tech.ru/publications/dostupnaya-pechat-voskovyh-form-dlya-litya.html (date of access: 01/10/2022).
Van Natta FJ, Hill JW, Carruthers WH. Polymerization and ring formation, caprolactone and its polymers. J Am Chem Soc 1934;56:455–9.
Maria Ann Woodruff, Dietmar Werner Hutmacher. The return of a forgotten polymer - Polycaprolactone in the 21st century. Progress in Polymer Science. Volume 35. Issue 10. 2010. P. 1217–1256.
US8859691B2 Zhang, Zhongqun. (2014). Low temperature thermoplastic material and preparing method thereof.
Bastian Brenken, Eduardo Barocio, Anthony Favaloro, Vlastimil Kunc, R. Byron Pipes. Fused filament fabrication of fiber-reinforced polymers: a review. Additive manufacturing. Volume 21. 2018. P. 1–16.
L. G. Blok, M. L. Longana, H. Yu, B.K.S. woods. An investigation into 3D printing of fiber reinforced thermoplastic composites.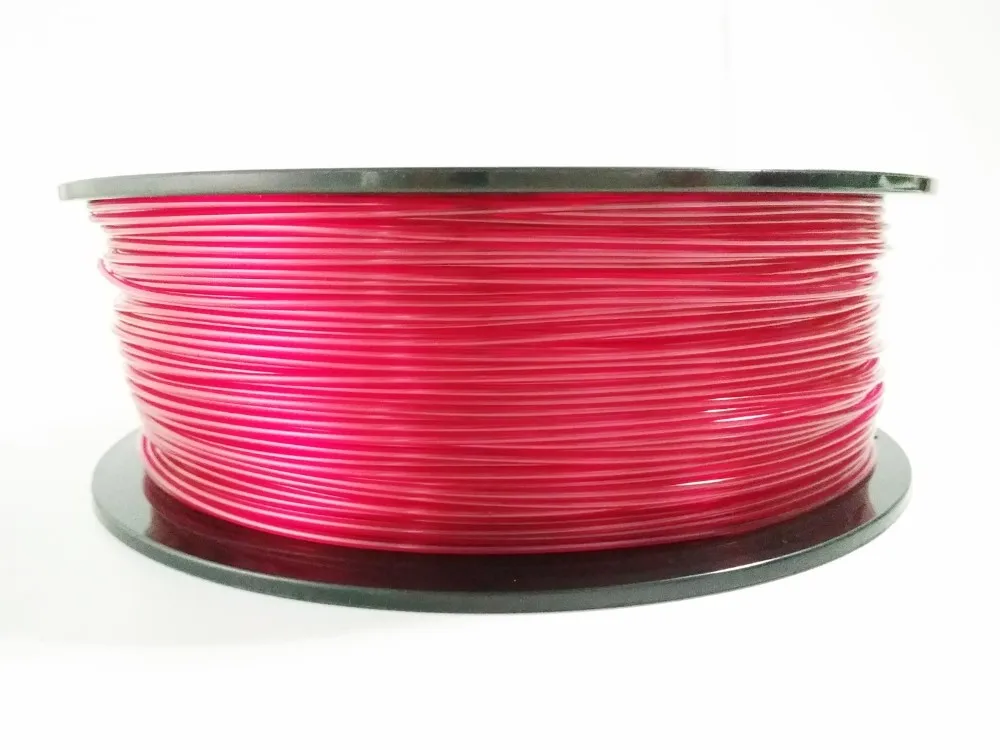 additive manufacturing. Volume 22. 2018. P. 176–186.
D. Pollard et al. Filament Temperature Dynamics in Fused Deposition Modeling and Outlook for Control / Procedia Manufacturing. 11 (2017). 536–544.
Authors: P.A. Petrov, M.S. Bronin, B.Yu. Saprykin, M.S. Dolgov
Moscow Polytechnic University, Department of Machining of Materials by Pressure and additive technologies, [email protected]
Source journal "Additive Technologies" № 1-2022
Tags:
, Journal of Additive Technologies #1-2022
Sustainability in 3D Printing: Recycled Filament Without Sacrificing Quality
Co-founders Aldrin Lupisan and Sharon To became innovators in 3D printing and additive manufacturing just a few years after graduation.
"We started in 2018, right out of college, by finding a way to recycle red "party" plastic cups into 3D printing filament.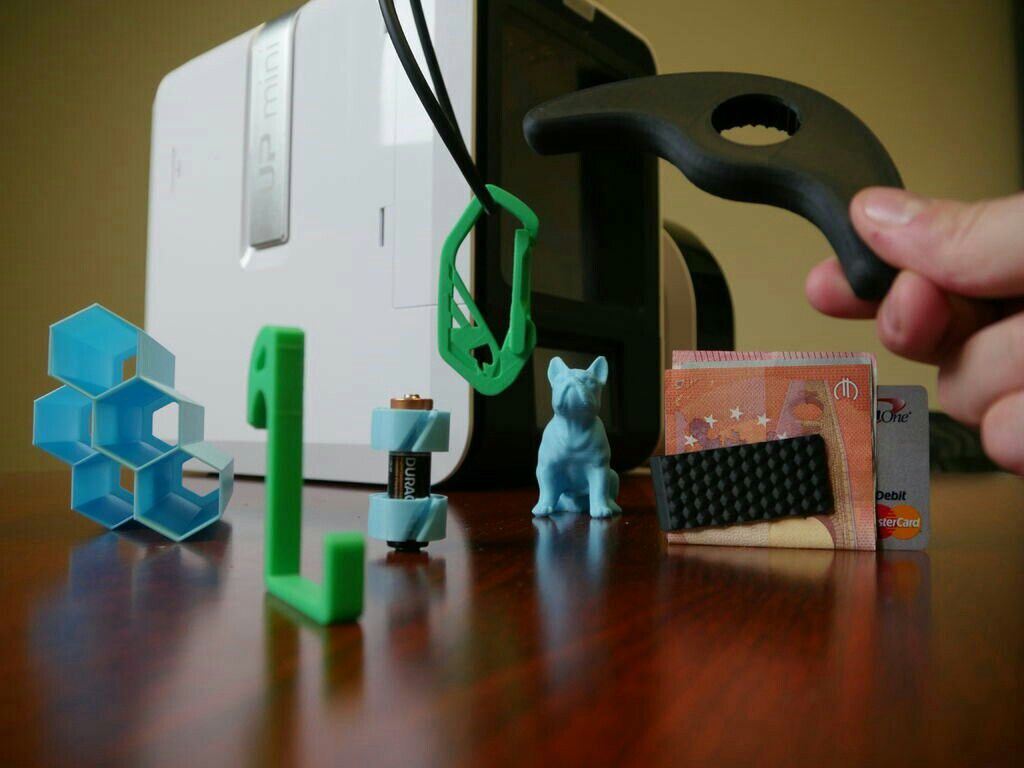 That idea has now grown into a pretty cool company that takes plastic waste and turns it into 3D printable material."
For 4 years, Closed Loop Plastics has been creating new materials, new colors and enabling anyone with access to a 3D printer to participate in the circular economy by printing with their products.
"We give people access to certified and fully sustainable materials right in their printers without any major adjustments or changes to their process."
Will tells the story of how CLP was born:
"I started 3D printing in 2015 as part of the UC Irvine team for the Solar Decathlon, which is a competition for building solar-powered houses. . I was put in charge of the tool room of the future, mostly because I was a sophomore engineer and didn't know much, so I took Aldrin and a few other college buddies with me and created this tool room. As a prize, we were presented with a 3D printer, and then for the first time we thought: "Well, we are environmental engineers, and this is an environmentally friendly economy.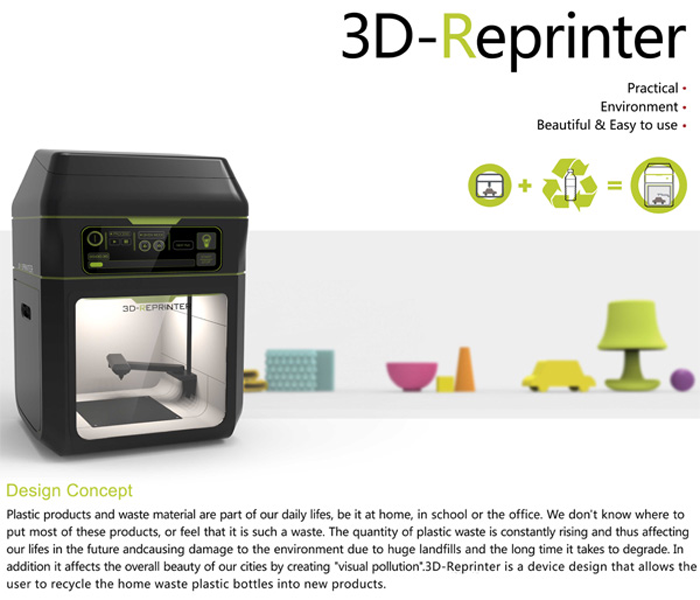 How can we make 3D printing sustainable? It was a neat prototype tool, but it used a lot of plastic, so we wanted to find a solution to recycle the plastic that goes back into the 3D printer."

"The first thing we did was think about recycling. At first we recycled printed plastic, but then we realized that we do not have a critical mass of plastic waste from 3D printing alone. We figured out how to use waste from other sources, such as food containers, to really solve this problem and create a high performance polystyrene (HIPS) recycling element. We made it possible for people to use material for really interesting purposes, instead of sending it to the landfill. So we started thinking about how to make 3D printing green, and then it became clear that our job was to figure out how to make the use of plastic generally green on our planet.
Our ideas have definitely gone big. To give you an idea, our first product we were going to sell as a company was a recycling cart (similar to an audio visual cart) and the idea was that it could be rolled around a plastic waste recycling lab.
It's been a few years, and now we've reached the point where we're applying for municipal bonds to build county-level infrastructure so CLP can build these businesses that recycle hundreds of thousands of people's plastic waste every day. When we think about it, it's amazing.
We have moved from a decentralized lab-based approach to a wastewater infrastructure-based approach. I think that's cool, and it reflects the education that Aldrin and I received as environmental engineers, combined with our other co-founder, Sharon To, with a computer engineer background. Aldrin and I can think in terms of large-scale infrastructure, and Sharon can think in terms of focused control systems, and all this has led to successful team dynamics. We trust each other and our skills, which allows us to change direction as needed and expand our scope."

Closed Loop Plastics originally focused on high impact polystyrene (HIPS) material (as Will explains later), but its use opens up endless possibilities for virtually all plastics.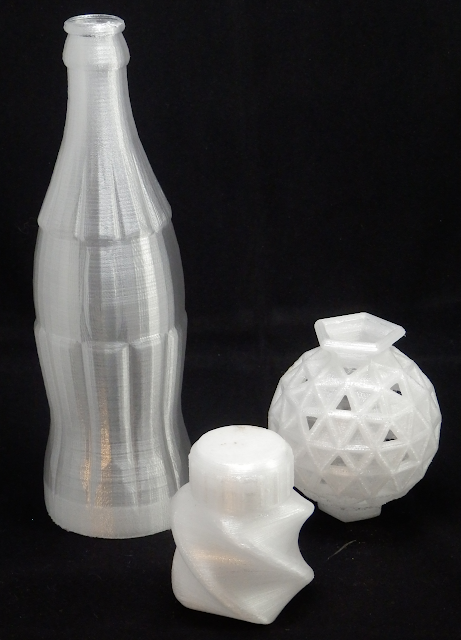 "We chose HIPS because we needed a recycled plastic that was not so specific that it could only be used in 3D printing. We wanted something that could be used in 3D printing, but not only in it. . HIPS plastic is a widely used material for supports or for rough 3D printing. We wanted to try recycling it because it's a great thermoplastic and very easy to recycle in its original state.
After we settled on HIPS, we needed to focus on getting it clean and ready for 3D printing. We first offered it in Party Pink, which was an unpigmented color, essentially a mix of all the different HIPS plastics we put in our system. As our clients grew, they were interested in additional colors, and then we added Nebula Black. This was our first experience of introducing any additives into the process. It was a great experience that made us learn a lot. There were blockages here, there were running out of machine parts, but we realized that we could create a new, differentiated product.
We are still testing for other colors and even new materials. We are going to test 3D products with new plastics like PLA, PETG and ABS. We are constantly thinking about making something more accessible to the market, because HIPS is not as widely used as other types of plastic." .
CLP ensures the quality of its filament by monitoring the diameter and dynamically controlling the output. Diameter tolerance is a key point of failure for any filament, as Will explains: "We knew that if our filament had poor diameter tolerance (getting wider, smaller, changing shape, etc.) then it would be difficult for users to print with it. help. So we've built a system that monitors the ovality and diameter of the filament about a thousand times per second. Tons and tons of samples are required, then we can adjust the speed of extrusion and material drawing. We can change it in the process. Many plastic manufacturers produce a low-quality batch and have to throw it away, so our ability to correct during the printing process is really useful.
We are seeing an amazing expansion of our product. Since our U-HIPS is a highly durable material that does not get dirty (after processing), printing on it is easy and does not require additional surface treatment. It is easy to print from and does not require surface treatment. It can even be used on a system that is not closed. There are many things about our U-HIPS product that make it truly unique, allowing manufacturers of any experience level to participate in the circular economy at any level right now. We have a client, Leviathan 3D Printing on the East Coast, who reported receiving our product from Matterhackers and is delighted with the print results. They used it to create student projects for accessibility reasons. The students designed things to be used by other people with limited hand capabilities. It is the epitome of recyclability and the circular economy and it is great to see our product being used in this way."
CLP has built a solid fan base that enjoys using its products, and manufacturers have found some really innovative uses for it.
The company recently featured on their blog some fantastic handheld body surf planes made by an Orange County High School teacher. He surfaced and painted them, and they look like a finished product.
"We had a lot of people in the early days who thought it wouldn't get accepted because it was too hard stuff to use," Will explains. "As our product has grown and improved in quality, we have seen many people adopt it and dedicate themselves to making it work on their systems. We have people prototyping in their labs, students using it for various projects, and even a few professional prototyping agencies using it to create all sorts of cool things."0020 .
We have made great strides in raising funds this year and continue to gain momentum in yarn production as we continue to expand our rapid production capabilities and explore new materials in this area. Expanding our material portfolio and expanding our workforce in Long Beach, California are some of the goals we continue to work towards.