Orthodontic 3d printer
3D Printing for Orthodontics
Skip to Main Content
Simple print preparation
Import digital impressions directly and prepare models for printing in just a few clicks.
Download PreForm
Rigorously tested materials
Fully validated workflows with our proprietary resins give you peace of mind.
Browse Materials
The easiest 3D printer to use
The intuitively designed Form 3B makes in-office printing clean and hassle-free.
Meet Form 3B
Hands-off post-processing
Automated washing and curing units take the guesswork out of finishing printed parts for clinical use.
Automate Your Post-Processing
"90% of the printing work in my office can be delegated. It really is 'set it and forget it.'"
Dr. Jay Burton, Orthodontist, SmileMaker Orthodontics, Tennessee, USA
Maximum productivity, minimum intervention
The Form 3BL works full time so you don't have to.
Intuitive nesting software and automated post-processing options make custom manufacturing easy.
Designed for nonstop throughput
With cloud monitoring, automatic resin dispensing, SMS and email notifications, and in-field repairs, never waste time. 
Scale production with ease
Form 3BL works on the same software and materials platform as Form 3B for maximum cross-compatibility. It's easy to add capacity as you grow.
"We can't waste time, we create over 700 appliances per week. We don't have time for reprints of models, they need to be accurate all the time, and that is why we are Formlabs customers."
Phil Pelligra, President, Perfect Finish Ortho Lab, New Jersey, USA
Orthodontists around the world are already saving time and money by producing their own aligners in-house.
| | Time from scan to treatment start | Cost for a comprehensive case * |
| --- | --- | --- |
| Outsourced aligners | As much as 8 weeks | $1500-2000 USD |
| In-house aligners with Formlabs | As little as 1 hour | $300-400 USD |
| Savings per case | 8 weeks | $1100-1700 USD |
* Assuming a 10-month treatment.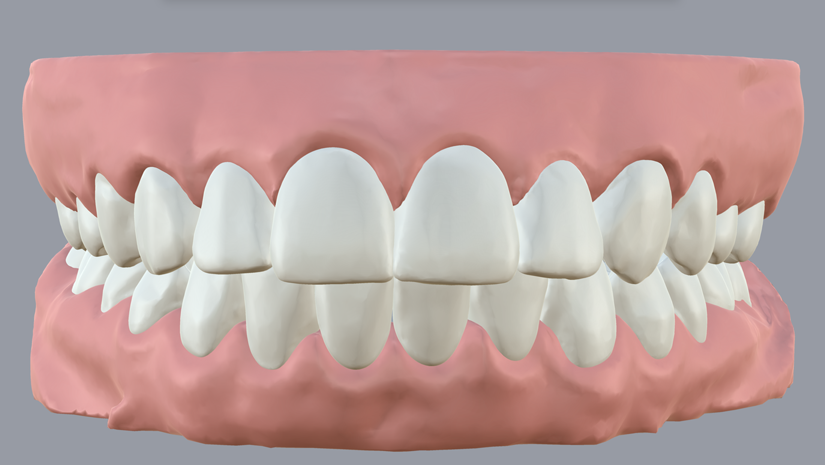 In-house costs include resin, thermoforming plastic, and labor.
See How Much You Can Save
Try our interactive ROI tool to see how much time and cost you can save when 3D printing on Formlabs dental 3D printers.
Calculate Your Savings
Produce highly accurate models for retainers, clear aligners, or patient case presentations for only $2-3 USD per model with Draft Resin.
One model in under 20 minutes 
Up to 8 models per print in ~1 hr
Up to 24 models per print in ~2.5 hrs
Up to 52 models per print in ~9 hrs
Print times are estimates, based on print settings with 200 micron layer heights. 100 microns also available.
Want to see Draft Resin for yourself? Request a sample print and we'll ship one to you at no cost.
Request a Free Sample Part
Indirect bonding trays
Reduce Chairtime and Increase Accuracy in Orthodontic Bonding
Brackets and other direct-bonded appliances
Validating 3D Printed Direct Bonded Orthodontic Appliances
Occlusal guards and splints
How to 3D print Occlusal Splints and Orthotic Appliances
Workflows using biocompatible resins may not be available in all regions.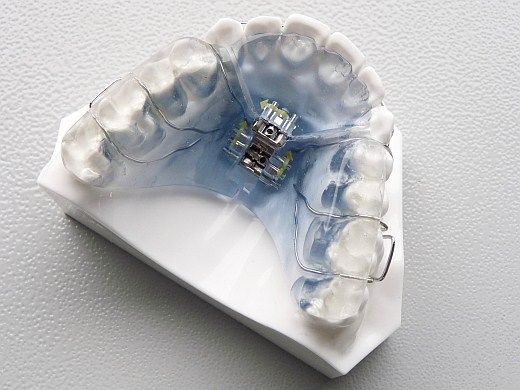 Check regional availability.
Explore More Indications
From CE-certified courses to quick videos that can quickly teach you a new skill, learn with Formlabs Dental Academy.
Browse Educational Content
Don't want to learn one more software program?
Ask if your lab will do appliance design for you. Otherwise, fully digital services can take this off your plate.
Our Dental Service Plan (DSP) includes personalized onboarding training, proactive check-ins, and the best phone and email support in the industry. 
Learn More About Dental Service Plan
Learn how digital dentistry is transforming orthodontic workflows and how you can integrate 3D printing into your lab or practice with our free resources.
Explore Orthodontic Resources
The Form 3B Complete Package includes all of the tools required to bring high-precision 3D printing into your office.
Order NowRequest a Sample Part
From One 3D Printer to Nine in an Orthodontic Lab
Perfect Finish Ortho Lab is a full-service orthodontic laboratory that specializes in hawley retainers, fixed & removable appliances, clear aligners, and more.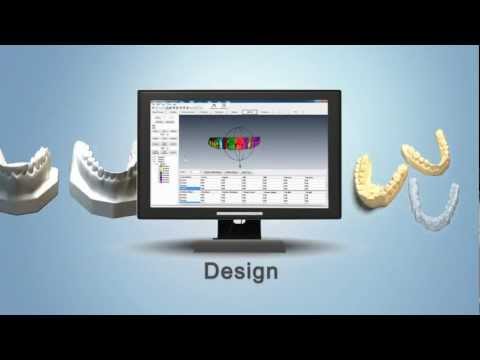 For years, the company has been on the cutting edge of investments in digital workflows, building a large fleet of 3D printing to accommodate growing demand. Recently, Perfect Finish added a large-format Formlabs printer to their printing lineup to help boost productivity and output.
We spoke with President Phil Pelligra to hear his insights into Perfect Finish's success, and why they invested in 3D printing. 
Perfect Finish was an early adopter of 3D printing in 2010 when they bought a PolyJet printer. The machine had a steep learning curve, but a year later, they were using it at full capacity to print models for appliance production. The technology has proven itself to be able to meet their basic needs.
However, this printer was expensive to own and operate. Pelligra cites expensive maintenance costs, materials, and post-processing equipment as the particular components that meant they were lucky to break even on 3D printing. Luckily, they were able to make up the difference with their premium appliances, but they needed to explore other options that would make printing more accessible.
Enter Formlabs. Perfect Finish bought their first Form 2 in 2016 and noticed the high quality and cost savings immediately. For a few years, they ran the two printing systems in parallel: the Polyjet printers for horseshoe models, which were smaller by volume and therefore used less of the expensive materials, and their eventual fleet of Form 2s for low profile models.
| | PolyJet printer | Formlabs printer | Price charged | Savings per model with Formlabs |
| --- | --- | --- | --- | --- |
| Single horseshoe model | $8-10 | $2-3 | $12 | $5-8 |
| Single low profile model | $10-15 | $4-5 | $14 | $6-10 |
When the Form 3 came out in 2019, they decided to switch their production entirely over to Formlabs. They let the support agreements lapse on the old PolyJet systems and brought in several more Form 3s. By late 2020, Perfect Finish had eight desktop Formlabs printers, and even added a large-format 3D printer from Formlabs — one of the first to ship to customers.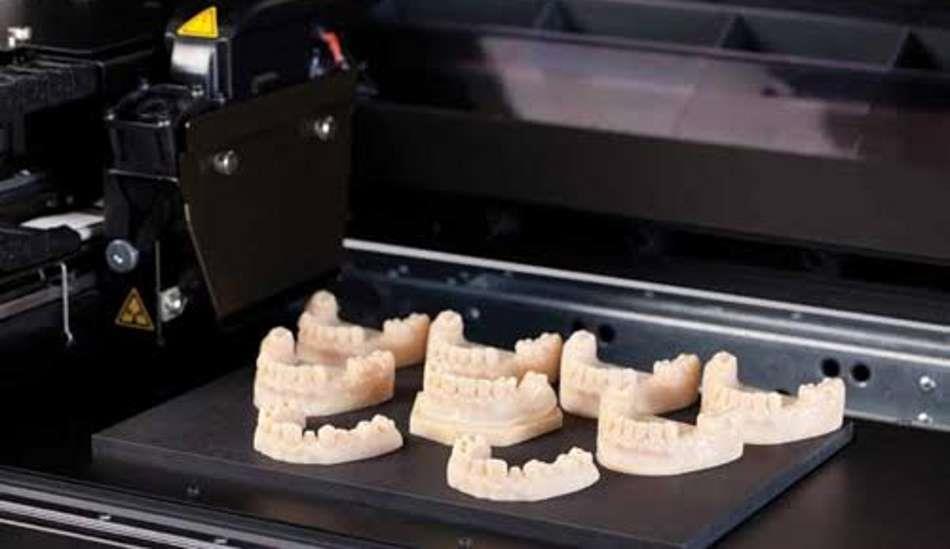 According to Pelligra, the printer worked from day one: "It was super easy to set up. It worked right out of the box. We did one test print and went right into production. That was impressive." 
An example of a Form 3BL build platform. The Form 3BL can print up to 24 models or appliances per print in a horizontal layout and up to 52 models or appliances per print oriented vertically.
When Pelligra looks to invest in a new 3D printer, reliability is the most important factor. When a lab is printing hundreds of appliances per week, consistent and reliable quality prints become a must have in order to avoid re-printing and missing patient appointments.
We can't waste time, we create over 700 appliances per week. We don't have time for reprints of models, they need to be accurate all the time, and that is why we are Formlabs customers.
Phil Pelligra, President, Perfect Finish Ortho Lab
While reliability is important, a 3D printer that is reliably inaccurate is not acceptable.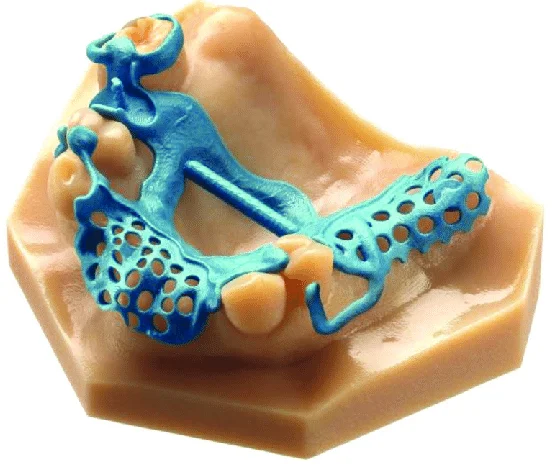 Pelligra's team created a specific test to make sure their 3D printers produce high quality parts. Once per week they print a retainer test print on each machine, and monitor fit to make sure their expectations are met. "We don't accept small inaccuracies in the 3D prints. We have moved away from other 3D printing platforms and stayed with Formlabs because the others didn't meet our standards for quality," said Pelligra.
"No 3D printer is perfect. You have to determine what's important to your lab." - Phil Pelligra
Pelligra and his team found the Formlabs ecosystem easy to use on each of their different printer models. Pelligra said that "Even after buying the large-format printer, we are actually looking to continue adding Form 3's as the business grows. Our biggest problem right now is finding physical space to grow the office!"
Pelligra's team starts their longest prints at the end of each day, so the printers run overnight. With minimum intervention, Perfect Finish is using the machine to print approximately 90+ models per day.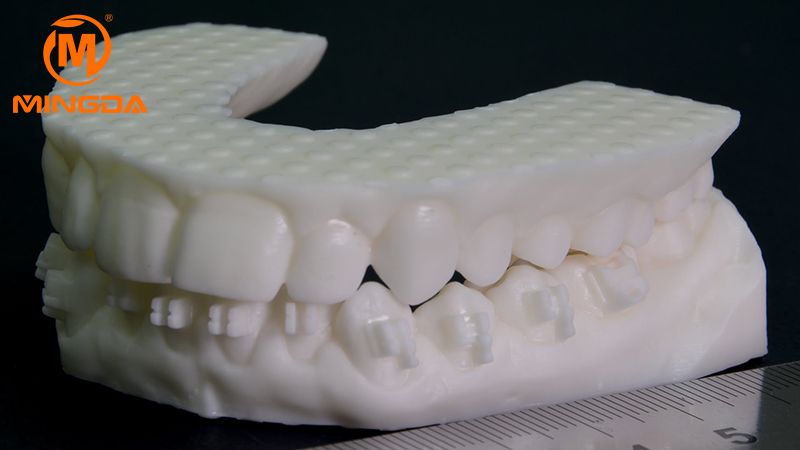 Each morning, the team begins to post-process the parts with three short wash cycles in the Form Wash, and then one cycle in the Form Cure. From there, the prints are used to process appliances on. Then, the next batch of products begins printing.  
Pelligra predicts that, over time, more dentists will shift to digital workflows: "Right now, maybe half the dentists we work with are doing digital scanning. So there is a lot of room to grow our business and expand our 3D printing capabilities." 
As intraoral scanning becomes more common in dental and orthodontic practices, labs will need to add more digital fabrication capacity to keep up with demand. A flexible, modular, production-ready system like the 3D printer suite from Formlabs can unlock growth for labs of all sizes. 
The Form 3BL is the large format dental 3D printer that raises the bar for dependable high-production dental 3D printing, designed to work day and night with minimal intervention. 
Want to get hands-on with Formlabs Dental Resins? Request a free sample part below, or click to learn more about the Form 3BL.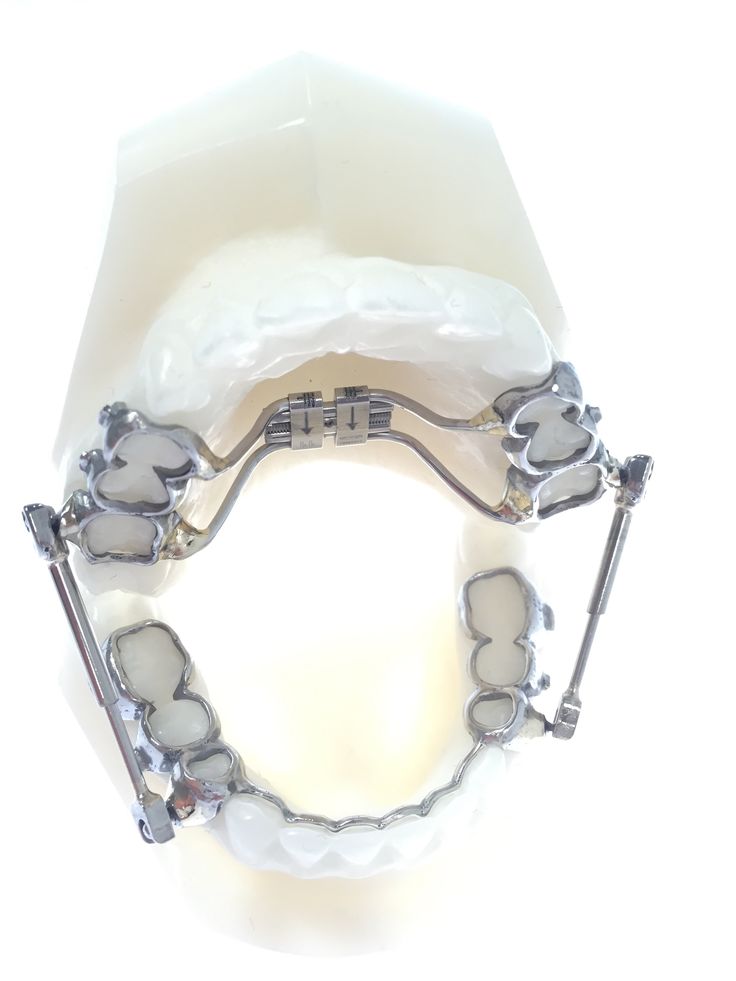 Learn More About the Form 3BLSample Part Request
Innovations in Dentistry - Using 3D Printing in Aligners
The first attempts to use 3D printing in dentistry were made a long time ago, back in the late 1990s. Now high-tech 3D printers successfully solve many problems in dentistry, for example, they print aligners (transparent caps) for orthodontic treatment.
The first attempts to use 3D printing in dentistry were made quite a long time ago, back in the late 1990s. Now high-tech 3D printers successfully solve many problems in dentistry, for example, they print aligners (transparent caps) for orthodontic treatment.
How are aligners printed with a 3D printer?
At the first visit, the orthodontist takes all the necessary pictures, including an orthopantomogram and X-ray of the head in a lateral projection, and takes casts of the patient's dentition. All information is sent to the laboratory, where the aligners will be made using 3D printing.
A special computer program creates a virtual model of tooth movement at all stages of orthodontic treatment until the desired result is obtained.
An orthodontist prepares a treatment plan, after which a set of files is ready for subsequent printing on a 3D printer.
First, molded models are printed on a 3D printer. And then the aligners are created by molding the printed models with a special material.
Sets of ready-made aligners are sent to the orthodontist, who gives them to the patient at a scheduled visit.
What are the benefits of 3D printed aligners?
The use of 3D printing has reduced the cost of aligners and made this treatment more accessible to patients.
3D printing guarantees high accuracy – the percentage of errors is reduced to a minimum, therefore, the effectiveness of this type of orthodontic treatment has become even higher.
Modern 3D printers can now print aligners in less than an hour. These are truly impressive results compared to traditional aligner manufacturing methods.
Recall that orthodontic treatment with aligners for adults has become a modern breakthrough method of orthodontic treatment. When correcting the bite on the aligners, the patient receives maximum aesthetics, since transparent caps are completely invisible on the teeth, and at the same time high efficiency. The period of orthodontic treatment on aligners averages from 1.5 to 2, which is comparable to the average period of treatment with braces.
The use of 3D printing in the manufacture of aligners has allowed us to combine high quality products with lower costs and bring the demand for aligners in patients to a whole new level.
Back to article list
Oral hygiene
Diagnostics
Treatment under anesthesia
Orthodontics
Recommendations
Therapy
Implantation
Surgery
Whitening
Orthopedics
Other related articles
Adult bite correction
According to statistics, 8 people out of 10 have malocclusion.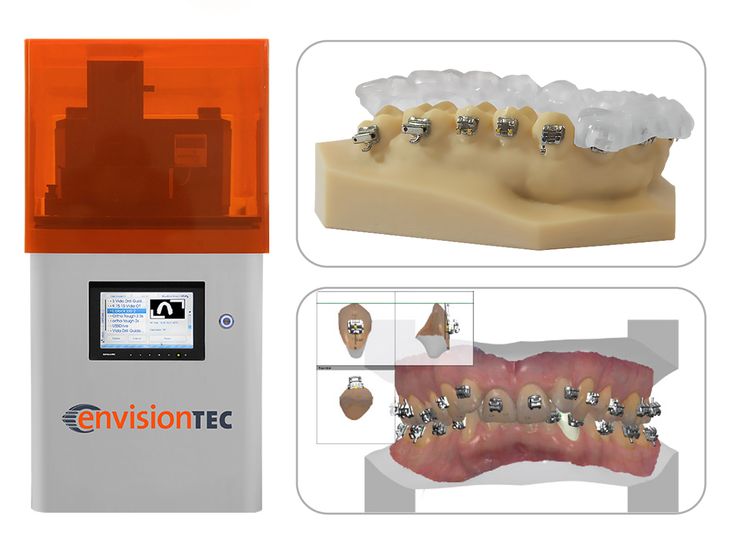 It is believed that it is best to correct defects of this kind in childhood. But what about adults who also want to shine with a Hollywood smile?
December 11, 2019
A bit about aligners
If you have long dreamed of straight teeth, but were embarrassed to wear braces, there is a way out - aligners, which are not in vain called the most aesthetic method for straightening teeth. Aligners are transparent caps that are made individually for each patient and completely repeat the shape of the teeth.
January 27, 2020
Braces during pregnancy
There are no contraindications for the installation of braces during pregnancy, and even more so, they do not need to be removed if you find out that you are pregnant during the process of orthodontic treatment. In the article, we want to tell you that pregnant women may face a number of difficulties that it is better to know about in advance.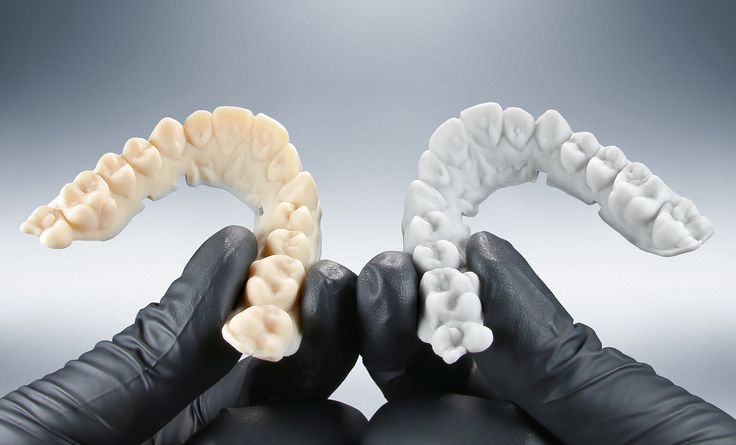 February 10, 2020
Why it is important to have a correct bite
Statistics show that more than 80% of the population of developed countries have malocclusion. Sometimes this is only a cosmetic defect or minor deviations, but there may be serious pathologies that provoke the appearance of headaches and many other problems.
February 19, 2020
Differences between aligners and braces
We continue our series of interviews with CrocoDent clinic dentists, in which our doctors will answer a number of the most common questions. Today our dentist-orthodontist Victoria Sergeevna Kulikova talks about the main differences between aligners and braces.
March 12, 2020
Features of aligner orthodontic treatment
Today, in an interview with an orthodontist at the CrocoDent dental clinic, Kulikova Victoria Sergeevna will tell you how orthodontic treatment is carried out on aligners.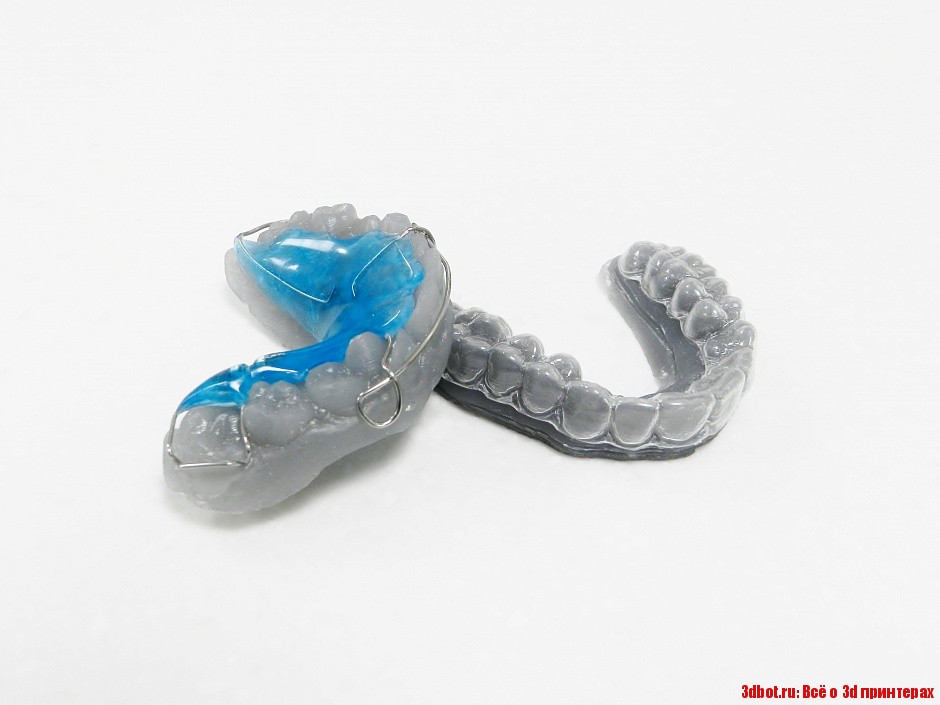 March 12, 2020
Invisalign aligners - a clear path to a beautiful smile
Invisible bite correction - no braces. Aligners Invisalign (Invisalign) - a modern method of alignment of teeth and a transparent way to a beautiful smile.
March 24, 2020
Teeth alignment
Based on the condition of the jaws, existing problems, as well as taking into account the patient's
age and wishes, the dentist recommends a suitable
orthodontic treatment method.
March 31, 2020
Sign up for a consultation at CrocoDent
Enter your phone number, we will call you back and find a convenient appointment time for you
By clicking the "Call me back" button, you consent to the processing of your data
Or call us:
8 495 532 63 83
Stratasys Dental 3D Printers
Dental 3D printing has revolutionized dentistry, resulting in a whole new class of specialized dental 3D printers.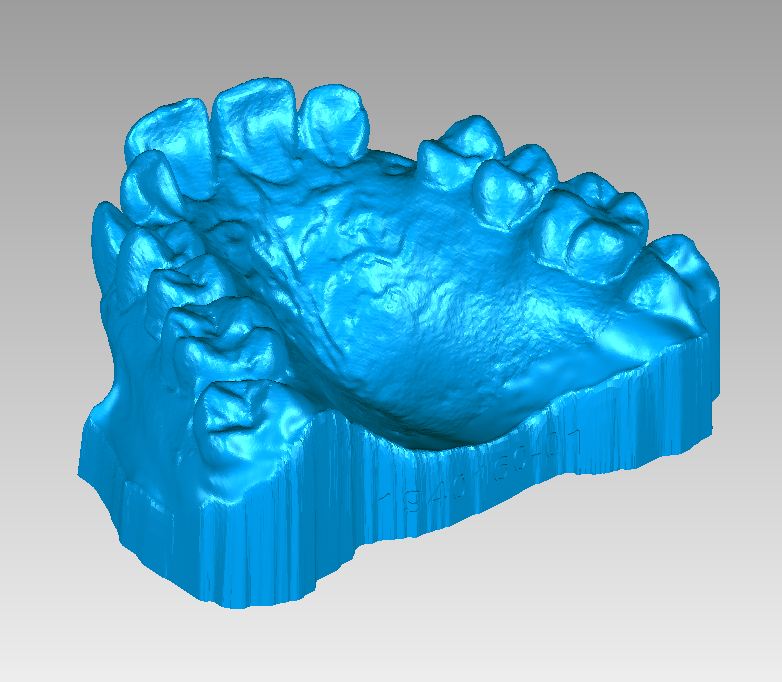 The adaptation of spatial modeling technologies (both 3D scanning and 3D printing) has led to an explosive growth in sales of this equipment specifically for dental clinics, institutes and even small private offices. Today, the annual market growth exceeds 35%. All leading dental clinics and specialists working in them have already recognized that digital dentistry is the future of the industry. The flexibility of additive manufacturing, speed and accuracy make the digital process not just an alternative, but a real replacement for traditional technologies for prosthetics, crowns and orthodontic appliances. The forecast is unequivocal - in the next 10 years, 3D printing with PolyJet technology or laser sintering of metals will become the only method for the production of all dental solutions. A huge impetus to this was the emergence of special biocompatible dental materials for 3D printing. What can a dentist print on a 3D printer? Below are a few examples of how 3D printing is used by dentists, orthodontists and prosthodontists.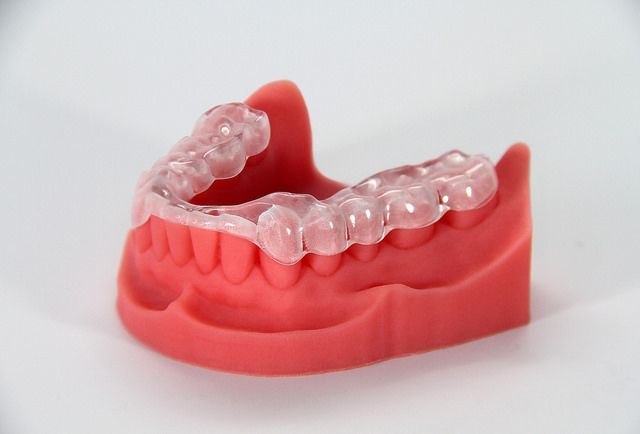 Jaw models for testing crowns and bridges
The 3D printer allows you to quickly create an exact copy of the jaw so that you can check the correctness of crowns and bridges without unnecessary worries and in conditions of maximum comfort for the patient. Three-dimensional scanning, as the initial stage, will make this process as accurate as possible and eliminate the need to store bulky prosthesis models made in the material - everything will be in digital form.
Surgical templates
The success of dental implants depends on the correct position of the implants. In order to do this with maximum precision during the operation, a template is printed on a three-dimensional printer, which will allow the surgeon to freely manipulate the implants, but at the same time install them in exactly the specified positions. Without a 3D printer, such a procedure would be extremely expensive, and still not accurate enough - since only a scan of the oral cavity followed by digital modeling allows you to absolutely accurately produce an individual surgical template.
Aligner Master Models
Traditional aligner technology is a tedious and uncomfortable procedure for the patient. Three-dimensional modeling technologies practically exclude its participation in the process. With the help of three-dimensional scanning, an absolutely exact copy of the patient's teeth and jaw is created, the three-dimensional model is then printed on a 3D printer, and the orthodontist gets at his disposal the patient's jaw without the patient himself. You can easily calculate the desired shape and number of caps by modeling the jaw not only in statics, but also in dynamics. The aligners themselves are not yet printed on the printer, as there are no suitable materials. But ordinary vacuum casting is done according to a model printed on a 3D printer, and this is already a simple and inexpensive procedure.
Diagnostic models
3D scanning and subsequent printing on a 3D printer makes it possible to produce models for jaw occlusion diagnostics, anthropometric measurements and additional assessment of dentition without the costly and time-consuming procedure of making impressions, which is an integral stage of traditional modeling in dentistry.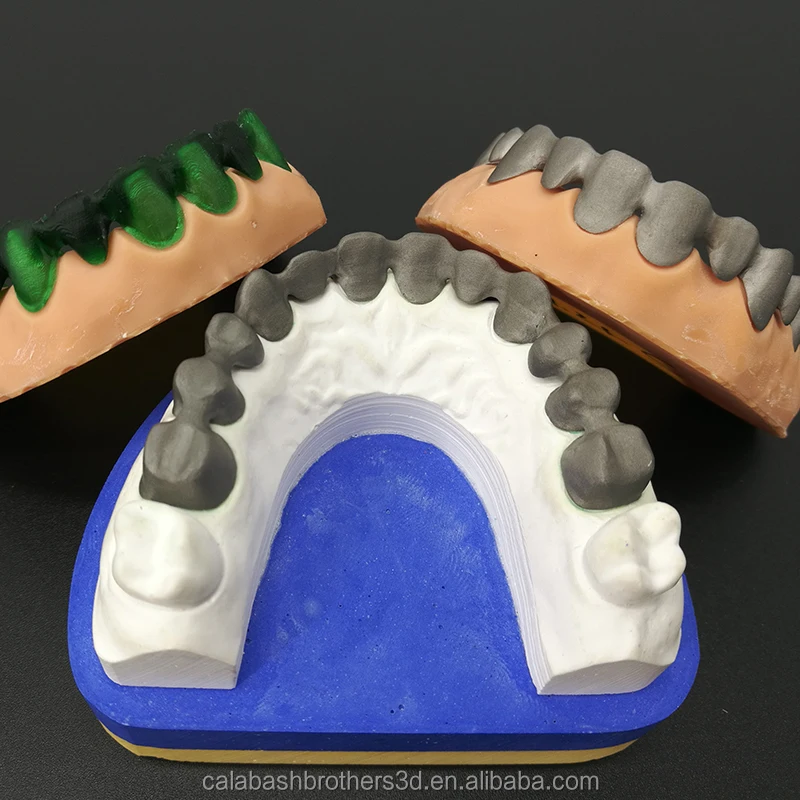 With 3D additive manufacturing technologies, a model can be produced quickly and with absolute precision.
Implant test models
The existence of 3D printing materials with different mechanical properties, and especially the advent of digital materials, has given the dentist the opportunity to test implant designs safely and comfortably for the patient. A 3D printer can print a model of a patient's jaw not only exactly repeating the original in size and shape, but also as close as possible to a living jaw in terms of its composition and properties. Imitation of the gums and jaw bone allows you to minimize the risk of unsuccessful implantation.
Soft tissue models
Existing materials for 3D printing allow you to print an exact copy of the patient's gums, including not only color, but also repeating the elasticity of the gum tissue exactly. Any fitting work and testing of prostheses can be carried out without the presence of the patient at all, and the client can be called only for the final procedure.
Jaw models
The jaw model must be as accurate as possible so that the final diagnosis and treatment can be made without annoying errors. Without 3D printing technology, it was almost impossible to make an accurate model of the entire jaw of the client, and not just the dentition and gums, since it is basically impossible to make an impression from the entire jaw (you can't remove a living jaw from a person!). The combination of computed tomography, 3D scanning and 3D printing technologies makes it possible to make an absolutely exact copy of the jaw bones up to the temporomandibular joint.
Removable dentures and veneers in various shades
The 3D printer made it possible to try on a removable denture before fabrication. You can quickly make adjustments to the geometry of the prosthesis and the finished one will ideally fit the patient. The accuracy and high resolution of 3D printers with PolyJet Matrix technology allows you to go further - the advent of digital materials and biocompatible polymers has made it possible to quickly and inexpensively print veneers of arbitrary shape and any desired shade.