3D printing keychain
🔑 Best keychain STL files・Cults
🔑 Best keychain STL files
3D printed keychains
On this page you will find a large number of free or paid 3D files to add a little personalized touch to all your keys. These printable STL key ring files will allow you to highlight your passions on your keys in an innovative way.
Superhero Keychains
Free
Keychain / Smartphone Stand
Free
Multi Angle Phone Stand
Free
Heart Gear Keychain
Free
Camera Keychain _ Camera Keychain
Free
Llavero harry potter
Free
Bat Smarphone Stand
Free
Ball-joint articulated octopus keyring remix
Free
Captain America's shield keychain
Free
Love key ring
Free
Guitar Keychains
Free
Flexi Articulated Keychain - Gecko
Free
Mickey Mouse Keychain
Free
pokemon keychain
Free
Cannabis Leaf Keychain
Free
Piggy Phone Stand Keychain
Free
Unicorn key ring
Free
*NEW* Strong Flex door Carabiner ddf3d Customized
Free
Planetary Gearset Retractable Keychain Model 2
Free
Akatsuki Cloud Necklace/Keychain
Free
Anchor Keychain
Free
Flexi Rabbit Keychain
Free
Tortoise Keychain / Smartphone Stand
Free
Heart Eyes Emoji Keychain Addon
Free
Baby T-rex Flexy Keychain
Free
Donut Keychain
Free
Origami Carabiner by ddf3d.
com
Free
Fidget toy keychain
€0.59
Pacman Keychain
Free
Pizza Bottle Opener | Updated
Free
Llavero Naruto
Free
TRIQUETRA
Free
Cat key ring
Free
Deadpool Head Keychain
Free
Turning Hearts - Turning Hearts
Free
Deathly Hallows
Free
Baby Groot Head Chain Pull / Keychain
Free
Skull keychain
Free
Flexi Articulated Keychain - Gecko Dual Color
Free
Jack Skellington earring
Free
Valentines gift
Free
Blades of Chaos keychain - God of War
Free
Poop Emoji Keychain
Free
Pusheen key ring
Free
Domo Kun Keychain
Free
pendant hands Mickey Mouse
Free
Halloween Ghost Keychain
Free
Star Wars Keychain Star Wars Keychain
Free
Captain America Shield Keychain
Keychain / Smartphone Stand
Heart Gear Keychain
Donut Keychain
---
Here is our selection of the best STL key ring files, all these beautiful creations are from the Library of 3D files Cults and are perfectly 3D printable.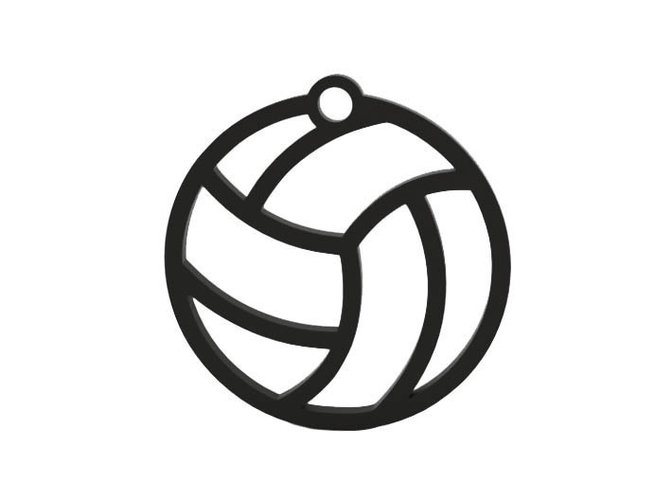 This collection includes many free and paid 3D files that will allow you to print in 3D at home some great key ring ideas. Every 3D designer of Cults has imagined keychains that can be easily 3D printed and allow you to find your keys easily and at the same time to proclaim your passion loud and clear.
It can be a classic car brand for car keys or a favorite comic book character for house keys. But there are more fun and useful alternatives, such as bottle openers, games to keep your hands busy or small containers to hide money for example. There's even a model that won't let you loose your keys in the water: they'll float!
The best thing about a 3D printed key fob is that if someone asks you what a 3D printed object looks like, just take your keys out of your pocket and show the result. If you print 3D models downloaded from the Cults download platform, feel free to share the result once printed in 3D.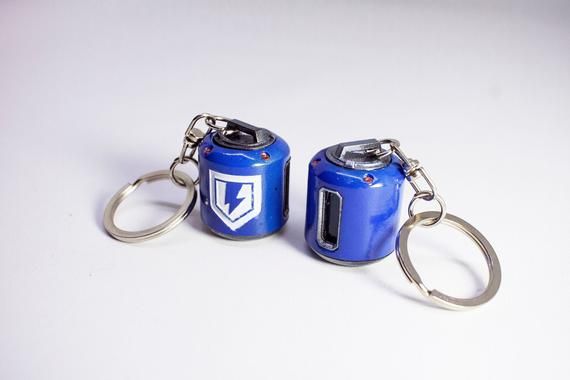 35 Cool 3D Printed Keychains You Can Print Today
Keys go everywhere with us, they're the last thing we check before we go out, and the first thing we use when we get home. Keychains make keys easy to find, but more importantly, they allow us to personalize these bundles of things we carry around with us every day.
3D printed keychains are an excellent way to take a little piece of your passions wherever you go. Gamer, music fan, or movie buff, 3D printing your own keychain gives you that little reminder of things you love no matter where you are.
The best 3D printed Keychains are down to personal choice, but here are our picks for the coolest fobs you can print at home.
How to Make a 3D Printed Keychain
For the most part, keychains are one of the easiest things to 3D print. They are normally simple shapes with metal attachments to fit on to any keyring.
While there are many fully-designed 3D printed keychains available online, almost anything can be turned into a keychain by adding a notch for a ring onto a smaller 3D printed project like a minifigure or logo.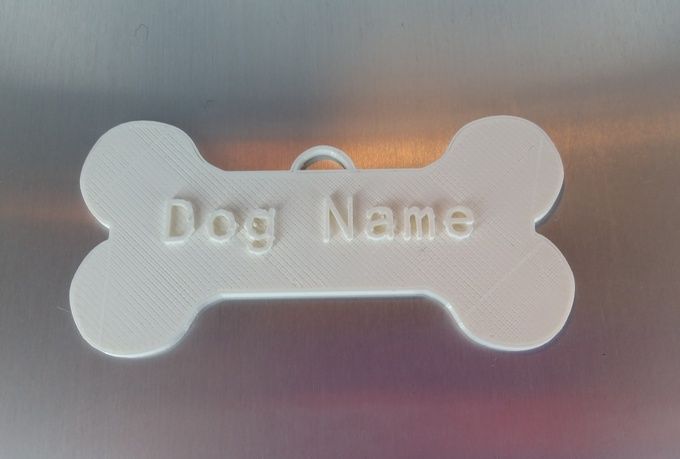 Even Lego figures or jewelry can be made into keychains with some simple 3D printed additions.
3D Printed Name Keychains
The main benefit of 3D printed keychains is how easily they can be personalized. Some people choose their forenames, surnames, or nicknames to attach to their keys to let everyone know whose they are.
These work well for your own keys, or as a 3D printed gift with a pet name to a loved one or friend.
There are plenty of examples out there  for 3D printed name keychains, like this customizable design by SETech.
The Spotify Keychain
Anyone can make and print a cool model that can attach to a keyring, but there's something special about keychains that are more than they initially seem.
Spotify codes work similarly to QR codes, and can be scanned with a phone camera to automatically play any song on Spotify. This simple but creative 3D printed keychain includes such a code that can be made for any song you like.
Designed as an ideal gift, it makes for a great 3D printed keychain so anyone can carry around a shortcut to their favorite songs wherever they go.
The files here include a few example songs, but they also include instructions on how to find your own.
Light Up Motorcycle
Finding things in the dark or under your car seats can be a pain. Loose batteries and small items from the grocery store always seem to find their way rolling around the floor of your car no matter how careful you are.
This 3D printed keychain is a light up motorcycle designed to fit an LED and a battery to act as a mini flashlight, making it perhaps the most practical keychain on this list.
While it takes some careful engineering, the instructions included with the files here are fairly straightforward and simple enough for anyone to make.
Cartoon Character Keychains
Cartoons are a huge part of our popular culture, delighting and entertaining children and adults alike.
3D printed keychains are all over the internet, letting you carry characters of many different animated shows and movies in your pocket.
The endlessly quotable invertebrate Patrick Star is available as a 3D printed keychain design, as is Baymax, the medical companion of Big Hero 6 fame that we all want to hug whether we know it or not.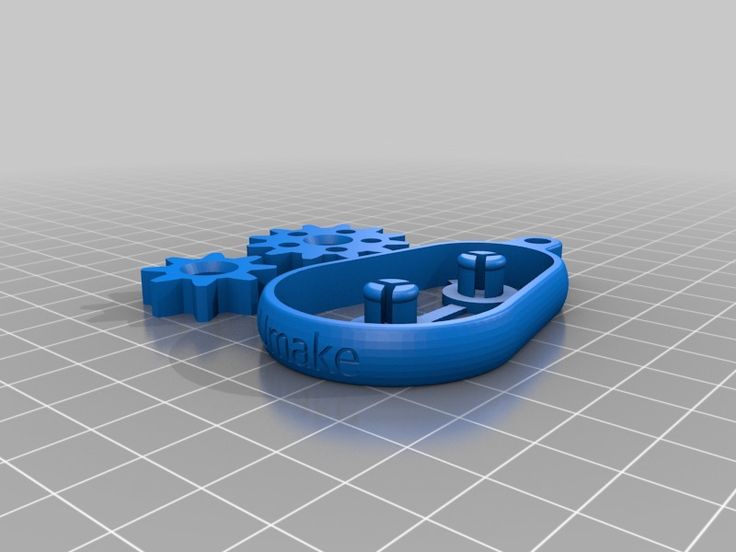 The cowabunga kid Bart Simpson is a classic keyring addition, and is available in a variety of 3D printed keychain designs along with the rest of his yellow family. Our favorite of the Simpson family keychains is this 3D printed Lisa Simpson keychain that can be customized with an image of your choice.
Other classics include Hello Kitty, South Park's Kenny, and, if you're expecting more of a 'kaboom', Marvin the Martian makes for a nice throwback as a 3D printed keychain.
Speaking of aliens, you can also 3D print the adorable and destructive Experiment 626, also known as Stitch, for your keyring.
Dragon Ball Keychains
Dragon Ball has been a household name in anime and mange for a long time, so it's no surprise that paraphernalia of all sorts can be found to buy or make online.
It shouldn't be surprising that the many recognizable logos as symbols of the in-universe factions and companies are available as 3D printed keychains that have been faithfully recreated from the source material, like the ones found here.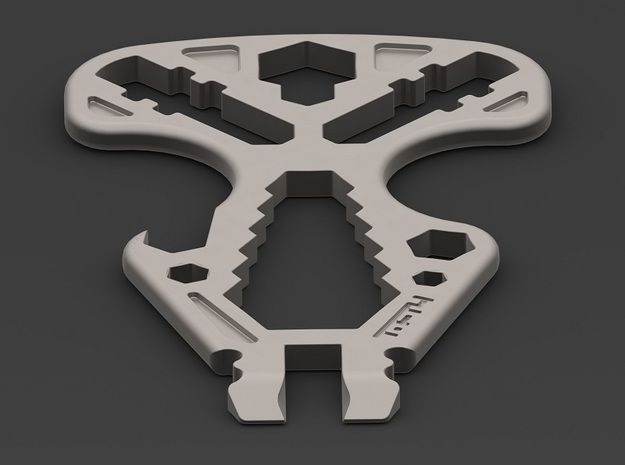 From the Symbol of the dastardly and vengeful Red Ribbon Army that hounded Goku for decades, to the Capsule Corp logo of the company that made this fantasy series a lot more sci-fi.
For fans of the later series, there's also the Majin M that has become a symbol of evil intent in many designs. The recognizable Z of the franchise's most popular iteration is also a great choice as a 3D printed keychain for any fan of the legendary show.
Or you can show your true knowledge of the show by making one of these 3D printed keychains depicting the many different schools of martial arts, as well as the Turtle Hermit Master Roshi himself!
Star Wars Keychains
Most Star Wars fans tend to have some sort of memorabilia of the ever-popular franchise somewhere in their homes or pockets. But that doesn't mean there aren't some clever 3D printed keychains out there that mark some of the more obscure, or at least rare, symbols of the cinematic giant.
While keychains of the famous logo or the many well-known characters are easy to find, our favorites are these 3D printed keychains that include the symbols of the Jedi, the Empire, the Rebels, and the newer iteration's First Order.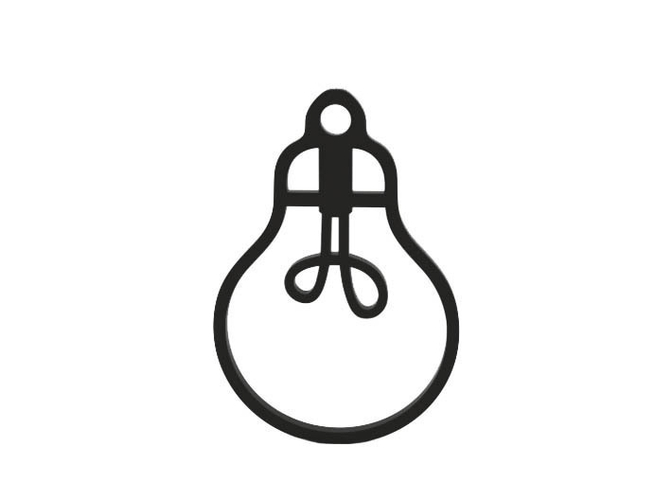 For a more classic look, here you can find Darth Vadar, Darth Maul, and the old fashioned Stomtrooper helmets as 3D printed keychains too.
Fans of The Mandalorian aren't to be left out, though, as a 3D printed keychain of the famous bounty hunter's helmet seen throughout the show and films is included in these files.
Customizable Pet Keychains
These files for customizable pet tags were designed to double as both keychains and collar additions. Anyone who takes comfort in their furry companion will be happy to know that they can carry the likeness and name of their pet around with them.
These tags are very cute and nicely designed images that come with blank tags for your pet's name. They're ideal as regular keychains, tags, or to mark a food bowl or leash if you have more than one fuzzy little pal.
3D Printed Videogame Keychains
As with any pastime, videogames can take up more of our free time than we'd like to admit. They can be a great passion for many, and so 3D printed keychains of characters and symbols are available for any who want to bring a little bit of that passion around with them
Classic Zelda images and logos can be made into keychains with 3D printing, including the darkness drenched Majora's Mask.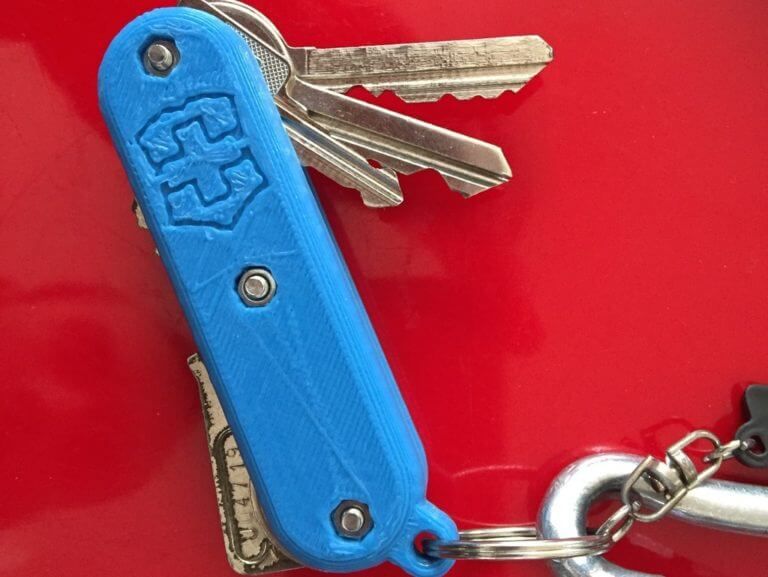 Mario mushrooms, Final Fantasy logos, and many classic icons of hundreds of beloved virtual worlds are easy to find and 3D print as keychains to show off your preferred fantasy world. Even the logo from Blizzard's runaway hit Overwatch can be found as a 3D printed keychain.
That's not even mentioning the hundreds of 3D printed Pokémon keychains. From your favorite pocket monster to Pokémon Go team of choice, there are plenty of options for trainers of any sort to choose from.
If you're an all-round gamer who just wants to show off their favorite pastime, you can also find these Playstation and Xbox controllers as 3D printed keychains.
3D Printed Car Key Keychains
Many of us take pride in our roadsters for one reason or another, and there's no better way to express that pride than by carrying our cars' logos around with us.
While most car key fobs already display the make of the car itself, there's never any harm in adding a little more obvious flair to our keychains to show of the motors we use almost every day.
Many designers online share in this pride, and so custom 3D printed keychains are available for download all over the internet for any make and even some specific models. So you can show off that VW, Porsche, Hyundai, among many others even when away from the car.
Or, if you're the kind of person with too many keys to count, you can also make a 3D printed keychain that's in the shape of a car or van so you can pick they key you need out of the bunch with ease.
Keychain
Keychain
After completing this case, you will learn how a 3D printer works,
what are the features of working with it. You will design
and print a keychain and analyze how well
turned out.
Keychain - an accessory, decoration, made in the form of a pendant on a chain, bracelet, key ring
and more. Commonly used for decorative and advertising purposes. The key fob helps to reduce the likelihood of losing keys, by increasing the size and mass of the bundle.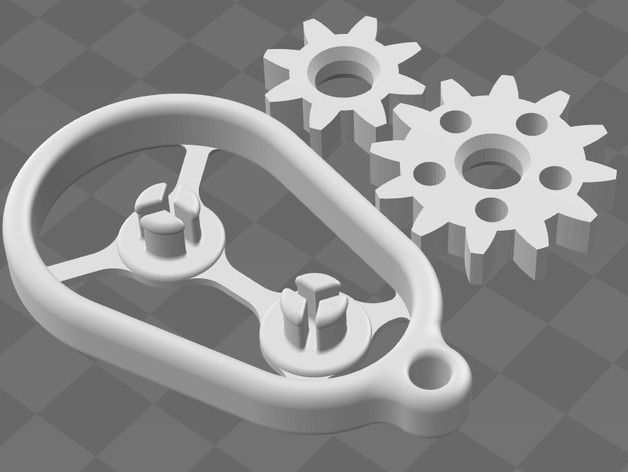 What does the case consist of?
Theory of 3D printers
Technological features of work with 3D printer
Materials and preparation of 3D models for printing
Types 3D scanning
9000
Study of the main tools
Modeling in 3D programs in TinkerCad or Fusion 360 programs
Practice
Analysis of existing key fobs
Sketching your own idea
Modeling and printing a keychain
Reflection
How to prepare a model for printing on a 3D printer?
The 3D printing process begins with the development of a virtual image of the future object in a 3D editor or CAD program (3D Studio Max, AutoCAD, Compass, SolidWorks, etc.). A simple model can be created by any user who has the skills to work with a personal computer and standard application software packages.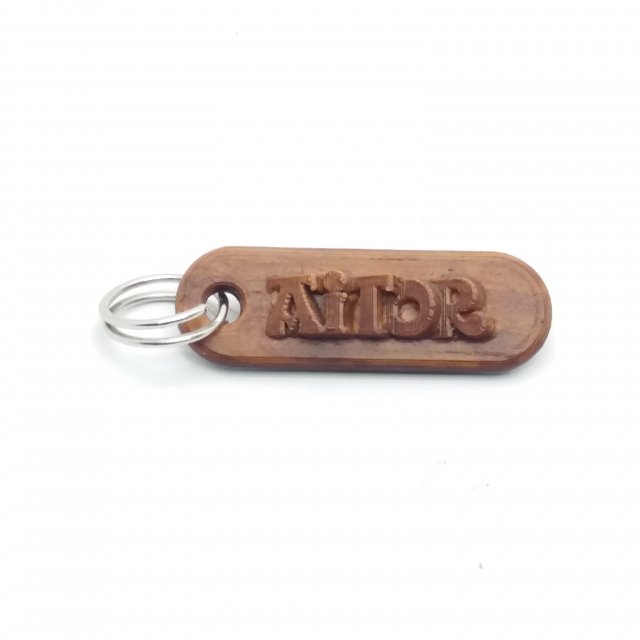 It will take from several hours to several days to create a virtual image of the future object, depending on the complexity of the model.
Export 3D model to STL format
When the modeling is completed, the resulting file should be converted to STL format, which is recognized by most modern 3D printers. To do this, select "Save As" or "Import / Export" from the menu, depending on the program you are using.
Before exporting the file, you must specify the degree of detail of the model or the degree of its division into triangles. If you select the "Exact" option, the division will turn out to be dense, the finished file will take up quite a lot of space on the computer's hard drive and will take longer to be processed by special software, but at the end the user will receive an object with a high-quality surface.
If you select the "Coarse" parameter, then the splitting will turn out to be less dense or completely loose, the finished file will take up less space on the hard disk and will be processed faster in a special program, but the quality of external surfaces will be much lower than with exact splitting.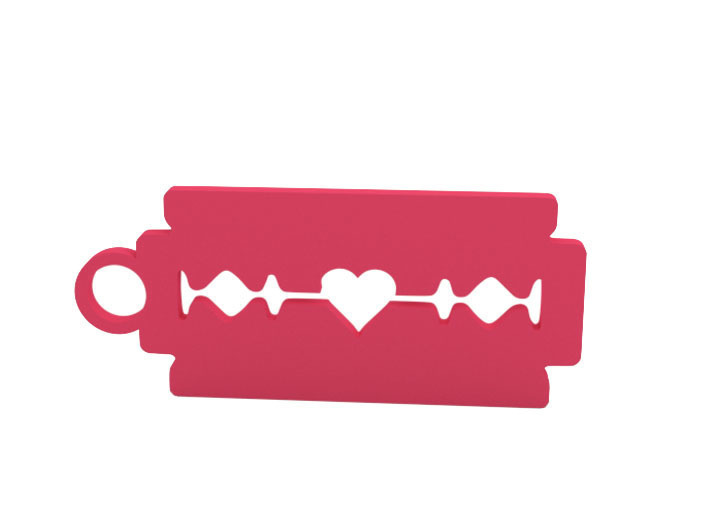 G-code generation
The STL file with the future object is processed by a special slicer program, which translates it into a control G-code for a 3D printer.
Gcode is basically just a text document with a list of commands for the 3D printer to be read by the 3D printer and executed, such as setting the temperature of the extruder, moving it left, right, etc.
Slicer is a computer program that converts a virtual three-dimensional model layer by layer into machine code (G-code), which allows an additive automated device to make a part from a specialized material.
Slicers are divided into two main types: universal and specialized. As a rule, specialized ones are "sharpened" for one technology, brand or model line of printers. Universal ones have great variability in settings and are designed for a wide range of compatible devices.
All slicers, in addition to the main computational core of the program, which is responsible for mathematical calculations of geometric shapes and converting them into the g-code machine control language, have standard settings blocks, there are six of them in general: program settings - slicer, printer, material, model, slicing ( cuts), sequences of commands - scripts, macros;
Cura 2 slicer
To print an object on a 3D printer, it is not necessary to create a model manually.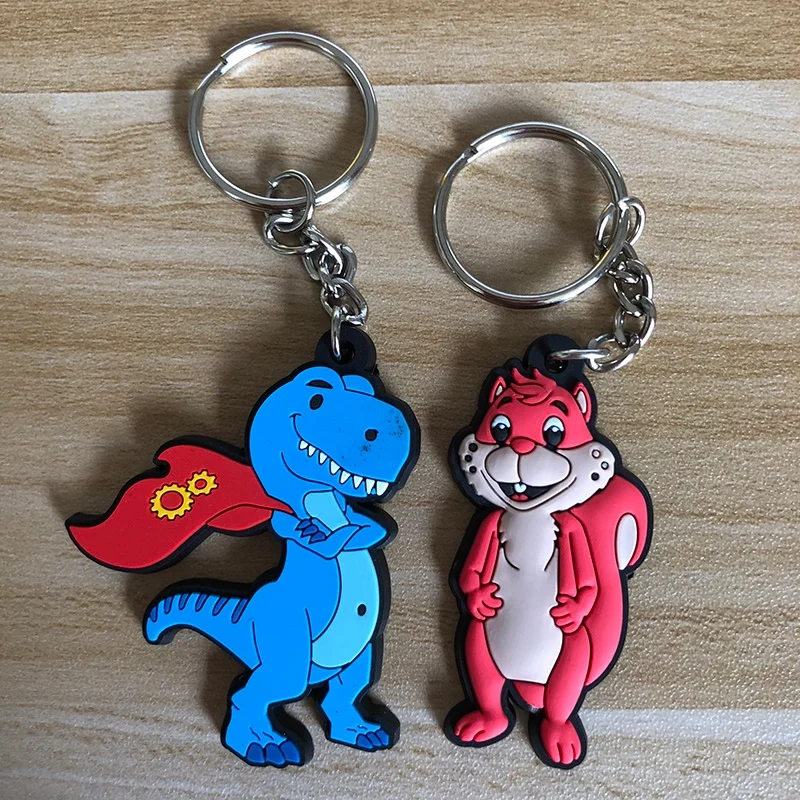 With the help of a 3D scanner, it became possible to convert objects from the real world into three-dimensional models.
3D scanner is a peripheral device that analyzes the shape of an object and, based on the data obtained, creates a 3D model of it.
There are a large number of 3D scanning technologies - active and passive, contact and non-contact, laser and structured illumination. Each of the technologies can be implemented in different tasks: scanning of static parts; person; buildings, streets, premises; human feet for the manufacture of orthopedic insoles or teeth for prosthetics.
Scanning small, static objects is the most common task for 3D scanning. It can be: jewelry and highly artistic products, industrial parts, medical instruments.
3D scanners with LED illumination

Such scanners use stripes as a template for detecting objects, and the main methods for creating models are: creating laser noise and projections.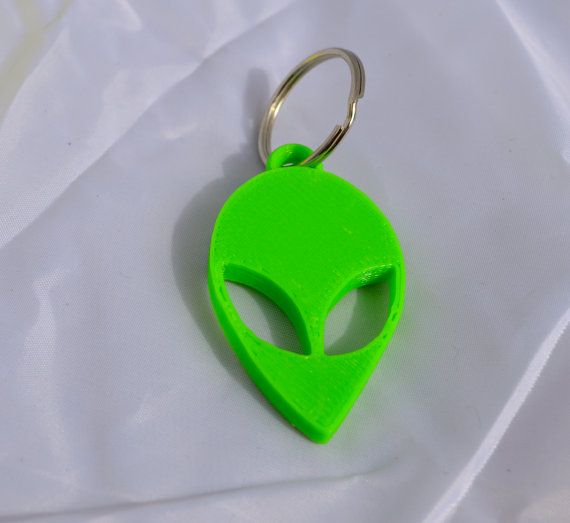 The latter uses two flat laser beams to create two equidistant lines.
More affordable and common are SL scanners, which work on the principle of a standard video projector that projects a set of alternating black and white stripes onto an object. One or two cameras are used to capture the shifts and distortions of the bands.
In this way, offset points are obtained to recreate the object in 3d.
One of the most common 3D laser scanners on the market, they come in several varieties: from large ones that are mounted on tripods for collecting data over long distances, to handheld ones that can measure textures on a person's face. They work based on different principles (acoustic-optical deflectors, surface-emitting lasers with a vertical cavity, etc.). Surface emitting lasers used to calibrate docking on shuttles used by NASA
Contact 3d scanner
The probe moves along the surface of the object using a hand or special mechanisms and transmits movement data to a computer.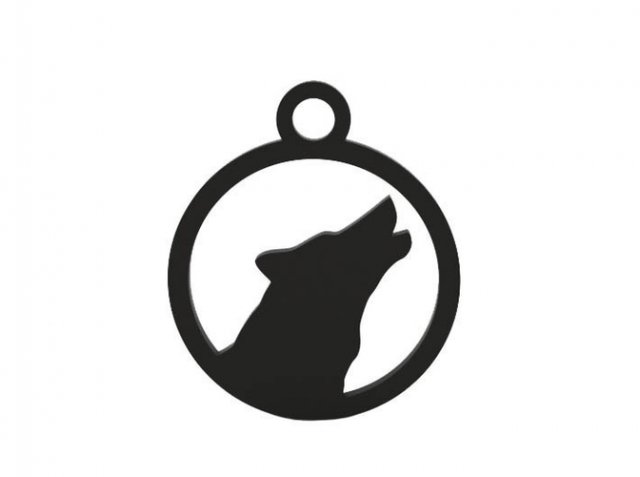 Due to the accuracy of measurement in this way, probes are often used to check the accuracy of any manufactured parts.
Contact 3D scanning can be used on objects with simple geometry, but if the object has rich detail, then contact 3D scanning can take an extremely long time and will be inefficient. Also, the surface of the object must be solid.
Handheld laser scanners
This type of 3D scanning still uses the same triangulation principle: there is a fixing sensor, a laser beam or stripe and a handheld transmitter. Again, the emitter emits, and the sensor measures the distance to the object. A charge-coupled device or a coordinate-sensitive detector is usually used as a sensor.
Hand Scanner
Photogrammetry

When photographing, several photos taken from different angles are stitched together using certain algorithms to create a 3d model.
This method, with skillful setup, can be called the fastest 3d scanning. Companies such as Infinite Realities used 50 to 120 high-speed cameras to create photogrammetric setups to make 3d models as realistic as possible. Google uses stitched aerial photographs and creates three-dimensional, topographical models of the earth.
3D Modeling Basics
Tinkercad Basics (10+ age group)
Fusion 360 Editor (13+ age group)
Keychains Overview
Explore the keychains presented, look for other options online
. Highlight their differences: by type and method of fastening, by dimensions, material, shape and function.
Sketching
Sketching
Draw three different sketches of the keychain (shape, color, attachment)
When developing a sketch and drawings for making a key fob, special attention should be paid to the edges of the future product. Edges and other protruding elements should be as smooth as possible.
Such technical requirements are due to the ease of use and tactile comfort of the future owner of the key fob. Small recesses and niches in the decorative part of the keychain can gradually become clogged with dirt during even the most careful operation, which will affect the appearance of the product.
Sketch examples
Modeling
Create a 3D model of the keychain and save it in STL
 format (format intended for 3D printing).
Example models:
Examples of 3D printed keychains:
Reflection
When the keychain is ready (most likely in a week), think about the following questions:
Are the dimensions of the model convenient?
Did you manage to realize the planned image?
Is the product strong enough?
Does the shape or texture of the product require improvement?
Should I paint it?
The case was prepared and typeset by Ovsyanikova A.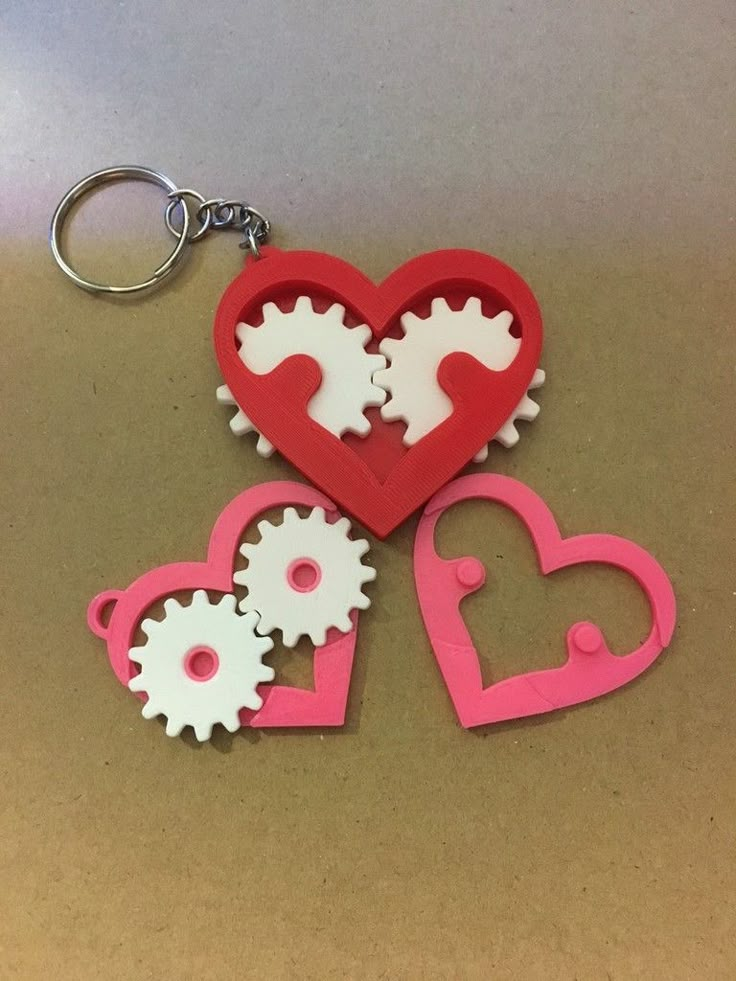 A.
The page uses information from open sources:
https://3dprinter.ua/dlja-novichkov-jetapy-3d-pechati/
https://metalgift.ru/products/production-keychains
https://3d-daily .ru/equipment/3dscan-type.html
3D world. Keychain simulation - online presentation
Similar presentations:
3D printing and 3D printer
Quality management systems requirements. Development of the ISO 9001
standard
Operating system. Purpose and main functions of
Adobe Photoshop
AutoCAD history and features
Microsoft Excel
Cloud technologies
Microsoft Corporation and Features
Web design
Topic 2. Application packages
MUNICIPAL AUTONOMOUS EDUCATIONAL
INSTITUTION OF ADDITIONAL EDUCATION
"CENTER FOR CHILDREN'S CREATIVITY AND METHODOLOGICAL SUPPORT"
Teacher: Savasina Darya Alexandrovna
Purpose of the lesson:
Create a three-dimensional model of
personalized keychain in the 123D Design program.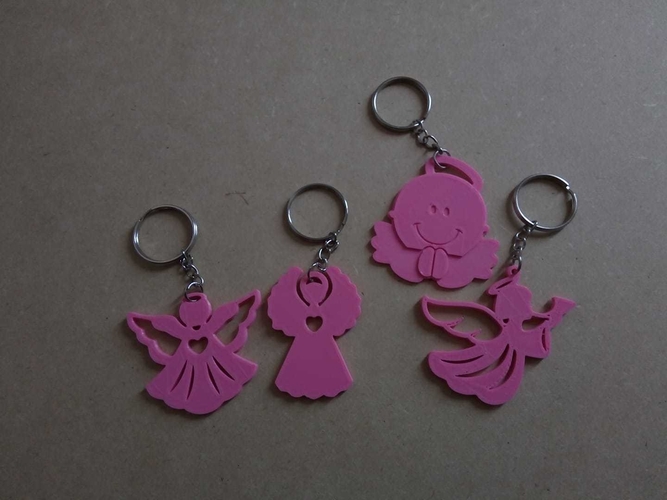 Tasks:
- development of computer skills and
computer programs;
- the ability to model in the application 123D Design;
- the formation of interest in activities in the field of 3D
technologies.
123D Design is a free
3D design software that
allows users to quickly and without
special efforts

to create
3D models.
Open the 123D Design program. In the upper right corner there is a cube,
which rotates the work plane. We put TOP (top view). Now we look at the
work plane from top to bottom.
In the top toolbar, look for the Sketch pencil and select
the Polyline function.
By points draw a rectangle with sides 50 mm and 25 mm. For
convenience, use the work plane grid.
Now you need to round the edges. Using the "Sketch Fillet" function, we
turns round all corners. We enter the number 7 in the bottom plate.
Rounding by 7.
This is what you should get.
You can then change the tilt of the camera.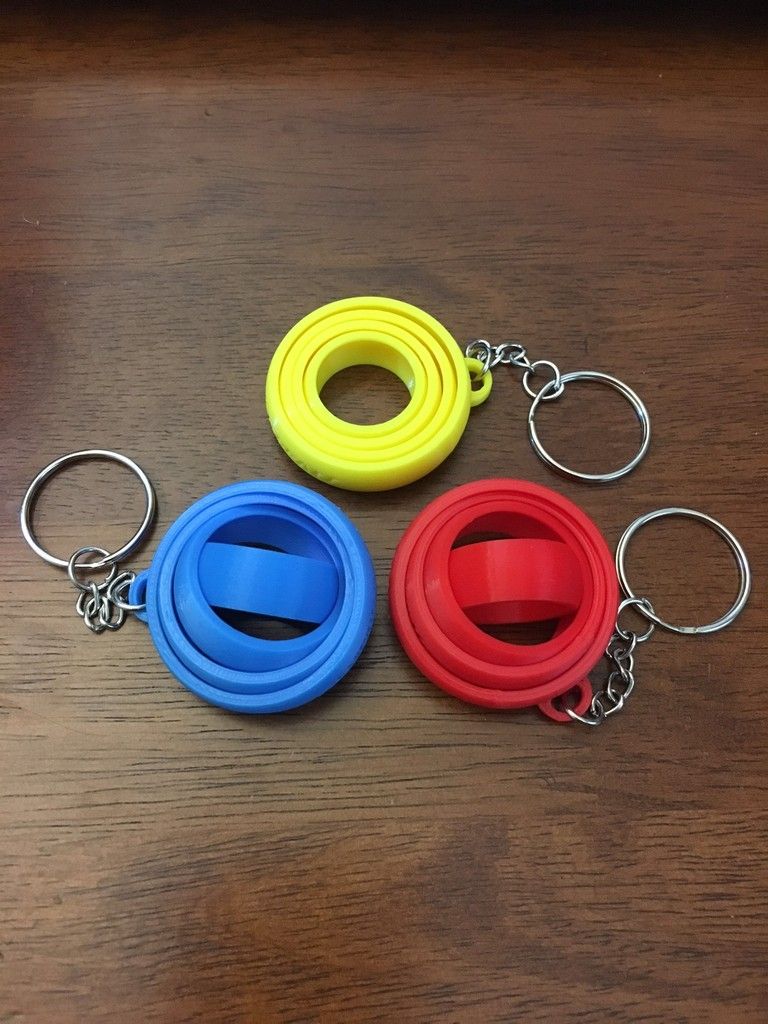 In Sketch
, select the "Offset" function. We need to reduce our
figure by 2. See the next slide.
Look at the photo and repeat in your work.
Select the figure as in the photo. Click on the gear and
function plate will be displayed. You need the extrude function. We push up
our figure by 5 mm.
This is what should happen.
Also select the lower part of the figure and also extrude upwards
with the Extrude function. Pulls out 3 mm.
Keychain base is ready. The bottom drawing must be removed so that it does not interfere with us
.
Finished base.
Next, we must write our "Name", which will be on the keychain. For
we use the "Text" function.
We indicate our name on the plate. Select the font "Sylfaen" and press
on OK.
Having highlighted your name, a gear will appear in which we select the
"Extrude Text" function. See next slide.
Push the letters up 4 mm. Our name has become a three-dimensional object.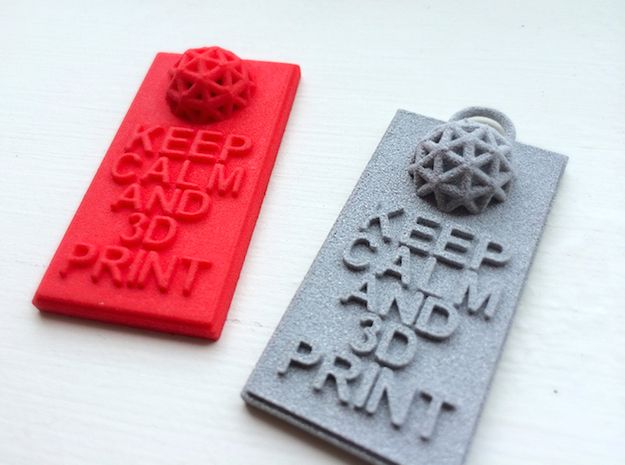 We move the volumetric name to the base of our keychain.
Increase the size of our name. We adjust it so that it is
in the center and all the letters are inside the frame. If there are more letters in the name, then
reduce the name in size. We raise our name from the plane by 1mm
top.
Using the "Move" function, we align our name to the center of the base.
Change the color of our name using the "Material" function, select any color
.
All key fobs have a hole through which we can hang
it on the keys. Let's do it with a cylinder too. Put
on the work plane figure and change its size. Height = 5 mm
Width and length = 4.5 mm.
The hole is obtained at the same height as the base.
Align our cylinder as shown in the picture. With the help of the
the familiar "Move" function.
Next, draw a circle with a diameter of 3
mm on our cylinder. Function "Sketch Circle" (drawing with a compass). Look
on the picture.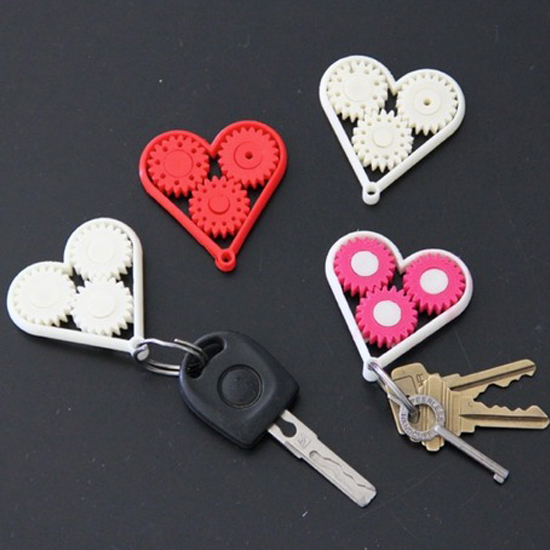 Select the drawn circle, click on the highlighted gear
and select the "Extrude" function and extrude downward, thereby making a hole in the
cylinder.
Select the cylinder and keychain base as shown in the first picture.
Unite these two shapes. In the top panel, look for the "Combine"
function and select "Merge".
A sign is displayed asking which objects
need to be grouped. The red arrow shows that the first question needs
press the cylinder, and the second one is marked with a green arrow, on which you need to press the base of the key fob
.
A united figure is obtained, i.e. a single element.
Change the color of the main shape.
Next, select all the shapes in order to combine everything into a solid
shape.
In the top panel, select the "Grouping" function, the first of the
Group functions. With this function, all the shapes we selected will become
one whole object.
Our name keychain is READY!!!
We save the finished work and call it "keychain (Surname)".