3D printing sports equipment
The Top 3D Printing Applications in Sports
Published on June 11, 2021 by Jamie D.
3D printing technologies are becoming increasingly popular. This becomes particularly clear when taking a look at the all the industries that are now using additive manufacturing. These include not only those you would expect, like aerospace, construction and medicine, but also the sports industry. The use of 3D printing in sports is not limited to only a few, isolated sports – on the contrary, ranging from surfboards and golf clubs to sports and ski boots, there is something for almost every sports fan. However, additive manufacturing is most often used for the production of various types of protective equipment due to its ability to be fully customized to the wearer, offering significantly better protection. Read on and discover what innovations have already been realised thanks to 3D printing in the sports sector.
3D printed prosthesis for a cyclist
Denise Schindler and her 3D printed prosthesis
The importance of 3D printing technologies and their advancement in the sports industry, also came to light at the 2016 Summer Paralympics.
Denise Schindler, a German competitive cyclist, was able to snag a silver and bronze medal in the individual time trial and road race categories, respectively, at the 2016 Paralympics in Rio – and she did it with a 3D-printed prosthesis! Together with the American software company Autodesk and her prosthesis manufacturer Reha-Technik Wellmer, she developed a process in which the residual limb of amputees can be digitally measured and modeled thanks to laser scanning. A prosthesis can then be produced using 3D printing.Denise now works with the web-based Mecuris Solution Platform, which 3D prints her prostheses. Together with her prosthetist, she can design the foot exactly the way she wants it.
Chevrolet Race Cars with 3D Printed Parts
In 2020, Chevrolet announced that by October, their race cars with incorporated 3D parts had covered 80,000 miles or approximately 130,000km over the course of the season. The automaker has taken its cue from its parent company, GM, and increasingly uses additive manufacturing at the heart of its development, in both prototyping and end production phases.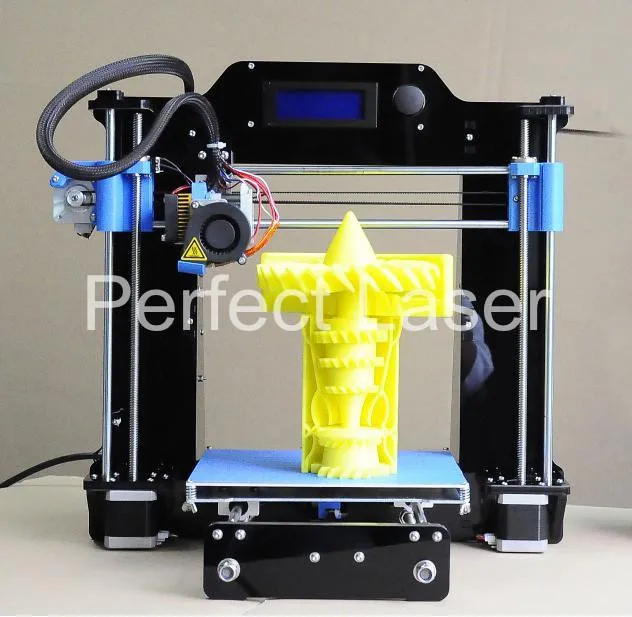 In 2020 alone, two new corvettes entered the racetrack, each with 75 3D printed parts, including oil tanks, fuel tank inlets and caps, drivers' cooling boxes and the integrated hydration systems. The brand's racing teams – Corvette, INDYCAR, NASCAR Camaro and Silverado – have been driving vehicles with 3D printed components, proving their durability. The two new Corvette C8.4s alone covered 9000 miles in seven races.
Cavendish Imaging's 3D Printed Football Mask
Cavendish Imaging is a London-based company that produces masks in order to allow athletes who have suffered injuries to their face, such as a fractured nose or cheekbone, to continue playing. Using 3D software, the company are able to scan the athlete's face and create a model based on which a custom protection mask can be 3D printed. This innovation reduces the period of inactivity related to an injury, and also prevents further harm to the injury whilst it heals. The mask has been used by several professional football and rugby players, including, their first client and former captain of Chelsea, John Terry as well as Sergio Ramos.
The HEXR 3D Printed Bike Helmet
Most bike helmets are made of foam, which actually doesn't provide as much safety in a fall as it should. Jamie Cook, Co-Founder and CEO at HEXR, thought that it was time for something to change. And that's exactly why he launched HEXR, a new type of helmet made from polyamide 11 (PA 11) and 3D printed to provide more protection. The helmets are personalized and can be customized through a 3D scan of the head shape, resulting in optimal comfort. HEXR even provides an app that can be used to try on helmets on your own. All you need is a tight-fitting cap and a friend who can help you scan your own head.
KING Supersport-35 3D printed golf club
The KING Supersport-35 is a 3D printed golf club made from 316 stainless steel, created by Cobra Golf in partnership with HP and SIK golf. While its 3D printed body and lattice design ensures that the putter possesses optimal weighting, producing the highest MOI in a blade shape, thanks to SIK Face Technology the putter is able to produce the most consistent and accurate roll for every putting stroke.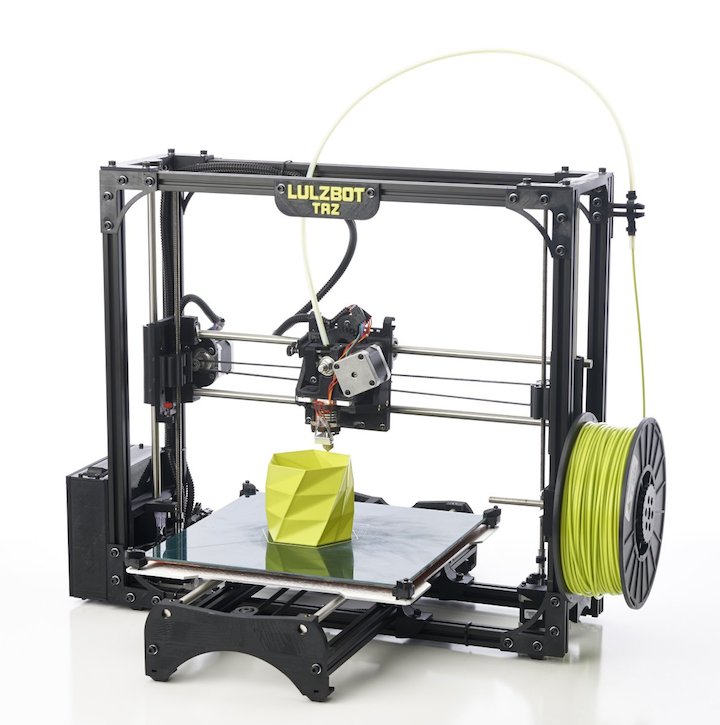 Created using HP Metal Jet Technology, Cobra Golf's first ever 3D printed club is certainly a feat.  
3D Printed Bicycles from Superstrata
If you are a cycling fan, you are going to like this next project from Superstrata! They have created a carbon monocoque bike, all printed in 3D using Arevo's composite machine. Entirely adapted to the cyclist's morphology, the frame is designed with carbon fiber, a material renowned for its lightness and strength. This makes the bike easier to handle: the company claims that the frame weighs less than 2 bottles of water or more exactly 1.3 kg. For the moment, two versions are available, one of which is electric.
Wyve, 3D Printed and environmentally friendly surfboards
Another sport in which you can find 3D printing is surfing! Last year, we conducted an interview with the Wyve team, a French startup dedicated to the development of surfboards through additive manufacturing.
The peculiarity of this project lies in the production process of the boards since, in addition to being customizable, they have a very original transparent design. The company states that they produce the boards from recycled plastic waste which, through 3D technologies, offers the user a more optimal and resistant solution. An original way to combining eco-friendliness and innovation in the same project.
3D printed running shoes
3D-printed sports shoes are now no longer isolated cases. More and more sporting goods manufacturers, including Nike or Reebok, are using 3D printing technologies to produce their shoes. Adidas' 4D Fusion, launched in January, is also among the 3D-printed shoes. The reason why the use of 3D printing is increasing in this field is simple: there is the possibility of personalization. 3D technologies can be used to scan the consumer's foot, develop a 3D model and print it in record time. The result is a shoe that is customized to the consumer's morphology, needs and style.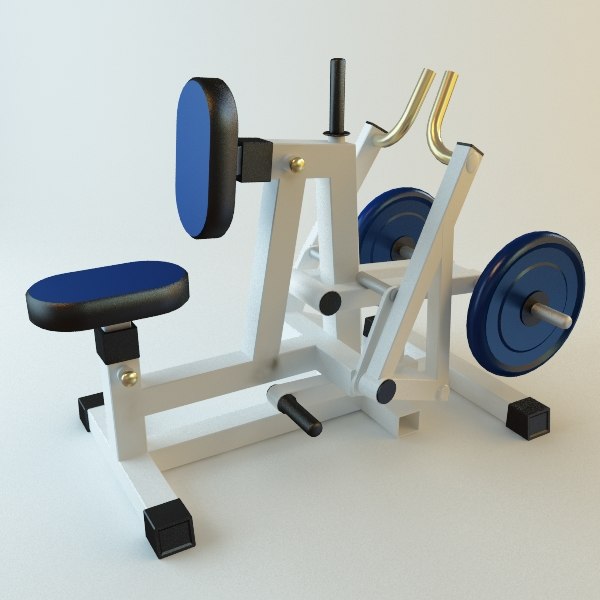 Tailored Fits, 3D Printed Ski Boots
When it comes to ski boots, often skiers are forced to choose between high-performance and comfort, boots that are too loose, while more comfortable, are unable to provide the same amount of control. Using state-of-the-art 3D printing technologies, Tailored Fits have developed ski boots that combine comfort and performance. Thanks to 3D scan measuring technology, Tailored Fits are able to 3D print an inner boot specific to the individual, ensuring an incredible direct power transmission. Moreover, the buckle-less design guarantees blood circulation meaning that not only is the user able to get a better feel of the slopes, but also no more cold toes!
Riddell SpeedFlex Precision Diamond Helmet
Safety is key when it comes to helmets, even more so when engaged in a high contact sport like American Football.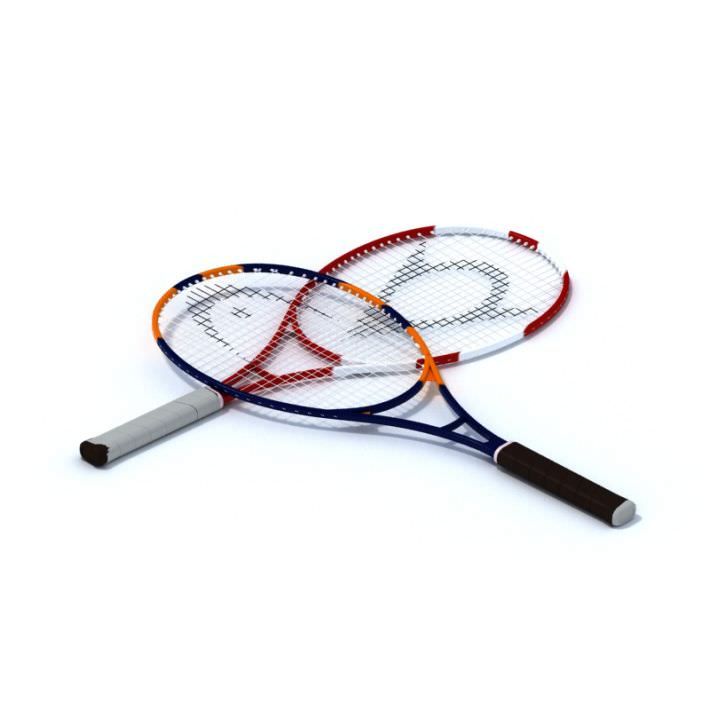 For this reason, Riddell along with Carbon, a 3D printing technology company, partnered to create The Riddell SpeedFlex Precision Diamond Helmet, featuring the first-ever 3D printed football helmet liner. Currently ranked one of the NFL's best-performing helmets, the helmet features a 3D printed lattice liner that can be digitally manufactured using Carbon's proprietary Digital Light Synthesis™ (DLS™) technology. Part of the reason it is so effective is because it uses Riddell's Precision-Fit head scanning and helmet fitting process to create a customized, 3D printed helmet liner precisely contoured to the athelete's head. The project moved from the prototype stage to serial 3D production of the liners with the help of OECHSLER, one of the largest manufacturers in the additive industry, who have produced and delivered thousands of the parts to Riddell using their more than 150 Carbon L1 printers in three continents.
A 3D printed mouthguard
Guardlab is an American company dedicated to the additive manufacturing of mouthguards for athletes in various fields (boxing, soccer, field hockey, etc).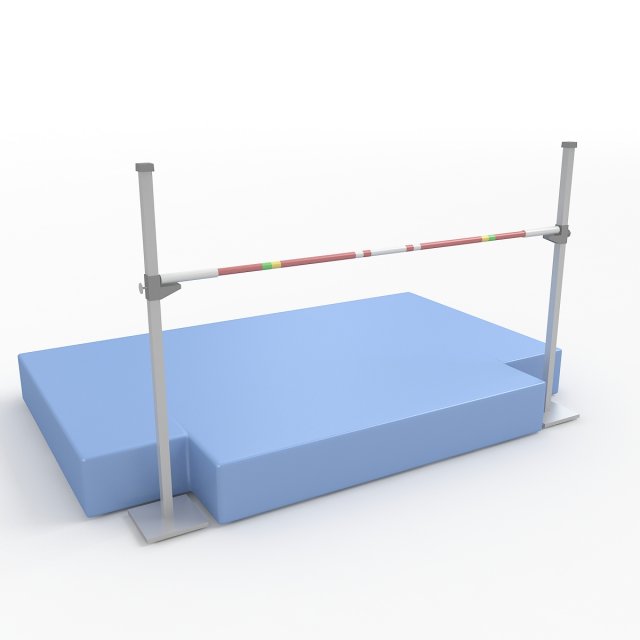 They have different varieties of models ranging from low contact, to training or high contact. They use a 3D scanner to obtain a three-dimensional model of the athlete's jaw. This precise data helps in the development of the protector, always depending on the degree of protection needed to avoid the impact of blows. Once the 3D model is obtained, the person will be able to customize it to his or her liking. Protective gear like mouthguards are some of the most popular ways that 3D printing is now being used in the sports industry.
The NFL Approved 3D Printed Hockey Helmet
In another project from Carbon, CCM Hockey and Carbon worked together to revolutionize the design of hockey helmets, largely unchanged for the past 50 years. Using the Carbon Digital Light Synthesis™ (DLS™) technology and CCM Hockey's Nest Tech, the companies created the first NHL certified 3D printed helmet, the Super Tacks X with NEST Tech.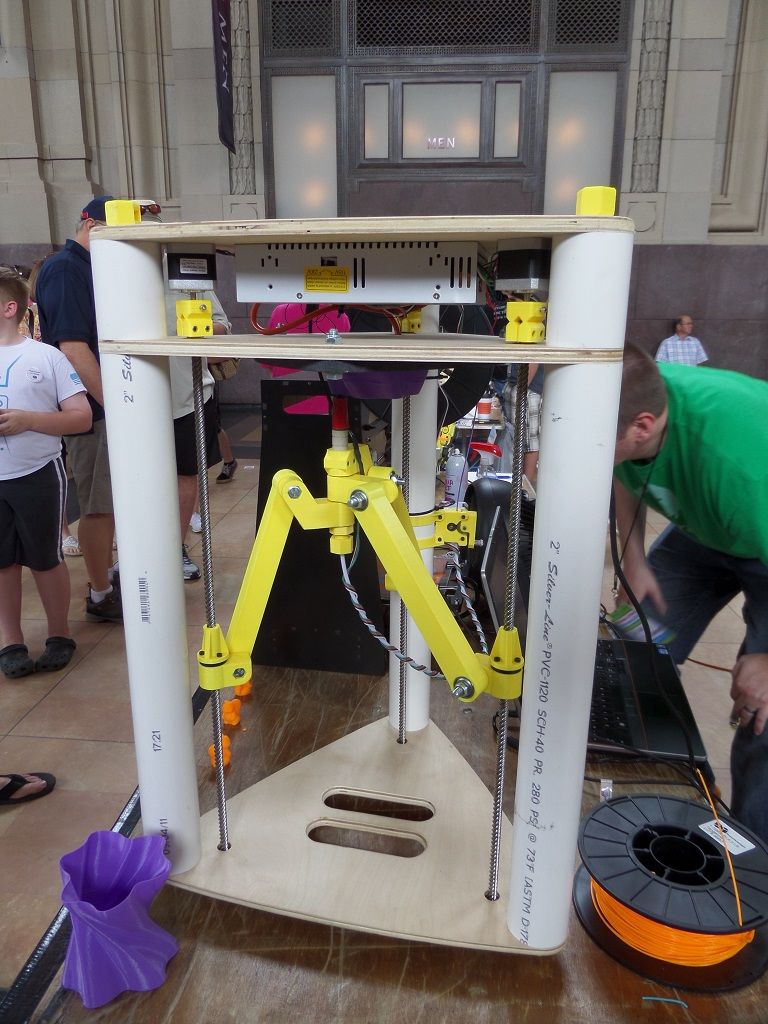 According to the companies, the digitally printed lattice-structured liner offers superior breathability, premium comfort and elite protection and is fully customized to fit an athlete's head. The custom-fit helmet will be available to all NHL players ahead of the 2021 season, though in the 2020 NHL season three professional players, Austin Matthews and John Taveres from the Toronto Maple Leafs and Seth Jons from the Columbus Blue Jackets, played in the helmet. CCM will release a 3D-printed retail helmet for customers in Spring 2021.
What do you think about the role of 3D printing in sports? Let us know in a comment below or on our Facebook and Twitter pages! Don't forget to sign up for our free weekly Newsletter, with all the latest news in 3D printing delivered straight to your inbox!
The 3D printed sports equipments are here!
3D Learning Hub
See all categories
Contents:
Introduction
The benefits of 3D printing for sports
High-Performance 3D Printing Materials: What opportunities exist for sports?
3D printing for sports: The best sports equipments
Introduction
3D printing in sports is possible.
We saw in a previous blogpost that 3D printing is a major asset for winter sports: it has even been used during the Olympics. Indeed, additive manufacturing is allowing mass customization, and it is actually a great asset for this industry. We are going to see in this blogpost how the additive manufacturing technology can revolutionize the sports field. Then, we are going to check what the best sports equipments made with 3D printing are.
The benefits of 3D printing for sports
Aerospace, medical, architecture, a lot of different industries are using 3D printing technology. Why couldn't athletes also make the most of it? 
Prototyping
Additive manufacturing is an amazing method to 3D print for just any industry. Indeed, this technique allows making many iterations at lower costs. The process is quite simple: you just have to modify your 3D file with a 3D modeling software to print a brand new version of your future product! You will obviously save time using additive manufacturing for your prototyping process.
Production
You can also use 3D printing to produce your finished products. 3D printing technology allows manufacturing products with a really good quality. It is also possible to print really complex designs in just one part with this technology. Additive manufacturing can help you to optimize your product, as it is allowing to work on complex designs that are not feasible with traditional manufacturing processes.  
3D printing allowing mass customization
One of the most interesting advantages of 3D printing for sports is obviously mass customization. Indeed, 3D printing technology is perfect to create customized items, and it could totally benefits athletes, that obviously need the best equipment to focus on their performances and give the best of themselves. It is a  good news for athletes with a handicap. Indeed, 3D printing is already well used in the medical industry to manufacture prostheses perfectly adapted to their morphology, to their handicap but also to their sport.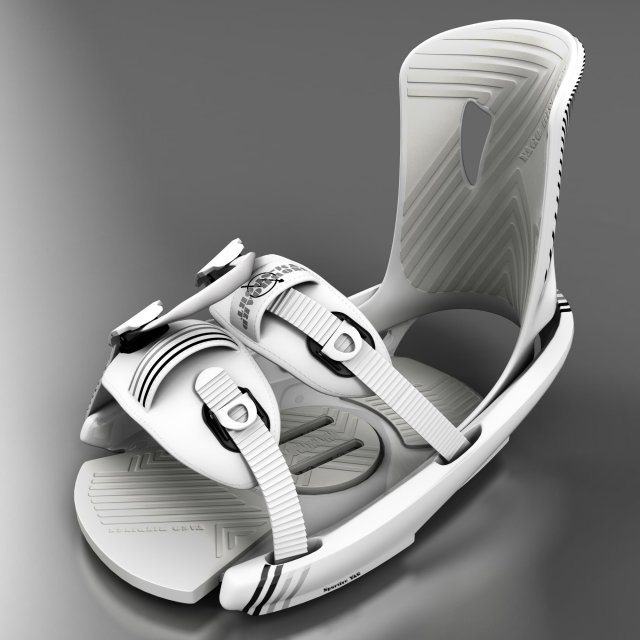 It could allow them to forget the handicap and focus on what they are doing without being disadvantaged.
High-Performance 3D Printing Materials: What opportunities exist for sports?
With the development of advanced Additive Manufacturing materials, the sports industry can enjoy new opportunities for more functional equipment.  
Ultrasint® TPU01 & Ultrasint® TPU 88A
Ultrasint® TPU 88A and Ultrasint® TPU01 are two thermoplastic polyurethanes presenting a high elasticity. The former is grey and was developed for MJF technologies, while the latter is white, and was designed for SLS technologies. As elastomers, TPU materials present very high fatigue resistance, energy return, and shock absorption capabilities, which make them ideal picks for all applications where flexibility is needed.        
Their advantages for sports equipment
Lightweight and durability are two key standards for sports equipment manufacturing, and this is where materials such as Ultrasint® TPU 88A and Ultrasint® TPU01 find utility.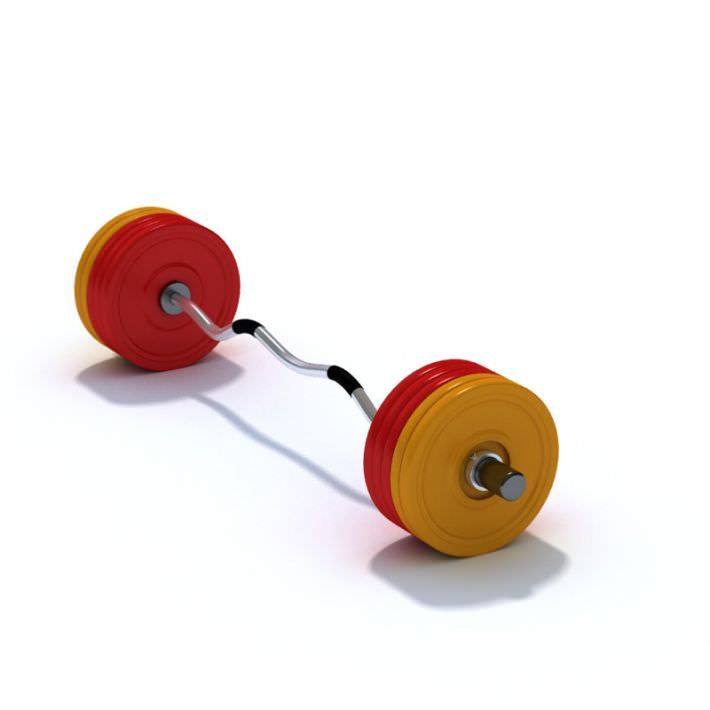 Indeed, their flexibility and shock absorption properties meet the damping requirements needed for sports protection equipment and footwear.  But other than these properties, sports goods manufactured with these materials can also enjoy the superior design potential of 3D printing. With lattice structure designs, high-performance sports equipment can be achieved with a much lighter weight than with other manufacturing technique. Along with weight, design for Additive Manufacturing allows to enhance the properties of these high-performance materials, hence to make the most of 3D printed helmets, shinguards, soles, shoes, and much more.
3D printing for sports: The best sports equipments
3D printed running shoes
Additive manufacturing is a great asset for the footwear industry. Brands like New Balance, Adidas or Nike are already using this mass customization technique. For example, Adidas used Carbon resins to create 3D printed soles for running shoes.
Smaller businesses such as Feetz are also making the most of this technology, offering to their clients soles adapted to their feet. For sport, it allows to make shoes adapted to the athletes morphology. Moreover, this process allows to avoid months-long processes, as the additive manufacturing technology is really a time saving manufacturing process. It is possible to get an adapted pair of shoes in no time!
crédit: https://www.engadget.com/2015/11/19/new-balance-3d-printed-running-shoe/
3D printing for cycling
At Sculpteo we wanted to show our clients that it is possible to create a whole bike using 3D printing and laser cutting. And we made it. We developed a bike with 70% of parts created with digital manufacturing, using our online laser cutting and 3D printing service. But it is also possible to create bike equipment using additive manufacturing! For example, one of our clients at Sculpteo developed the Kupol project, a fully 3D printed bike helmet made with the HP Multi Jet Fusion PA 12 black plastic.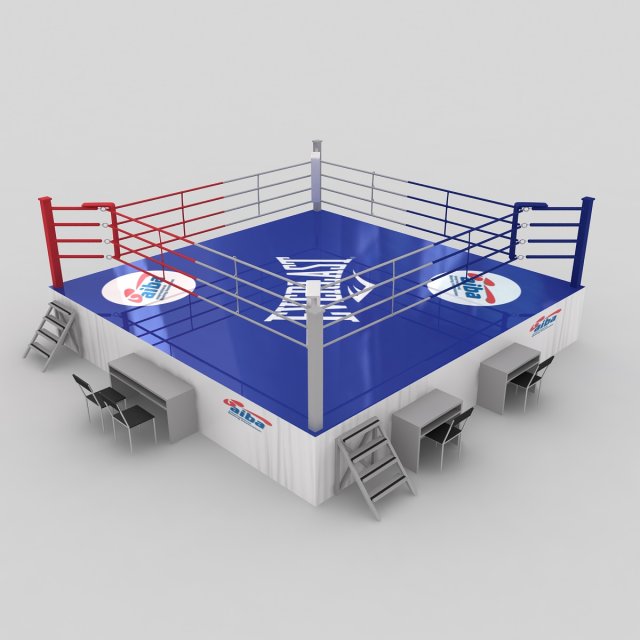 Check out this video presentation:
Custom made golf clubs
Each golfer is unique, and Grismont Paris really understood that. That is why they decided to develop custom made clubs. These clubs are useful, adapted to the player and his playing technique, but they also have incredible designs. The founder is a golf passionate interested in additive manufacturing. He is now working with engineers, craftmen, club makers and artists to build impressive golf clubs, able to fit any golfer's specifications with style.
credit: 3Dnatives
The 3D printed glove for wheel racing
Arielle Rausin developed her own 3D printed gloves for wheelchair racing. This equipment is so useful and durable that other 3D printed gloves will certainly be printed for the whole team.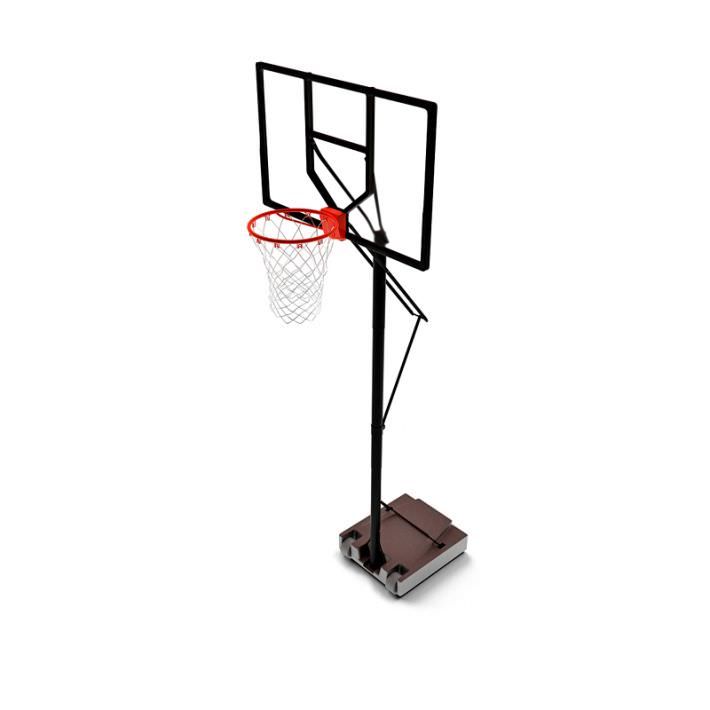 The 3D printing technology really allowed her to design gloves that were perfectly fitting her hands, to feel at ease and become even more efficient during the races.
credit: http://publish.illinois.edu/digitalmaking/tag/3d-printing/
Cycling with a 3D printed leg
Denise Schindler lost one of her legs in an accident. Thanks to a 3D printed prosthesis she is able to compete in the Olympics. What are the advantages of this prosthesis for Denise Schindler? Actually, the prosthesis has been cheaper to develop than a traditional prosthesis, and it has been manufactured in no time. Last but not least: this leg is perfectly adapted to the rider, and to the bike!
credit: https://uk.reuters.com/article/uk-olympics-rio-germany-paralympics-idUKKCN0XV2AQ
3D printed protection mask
Custom made protections are essential for athletes. This 3D printed equipment is particularly dedicated to footballers suffering from recent facial injuries.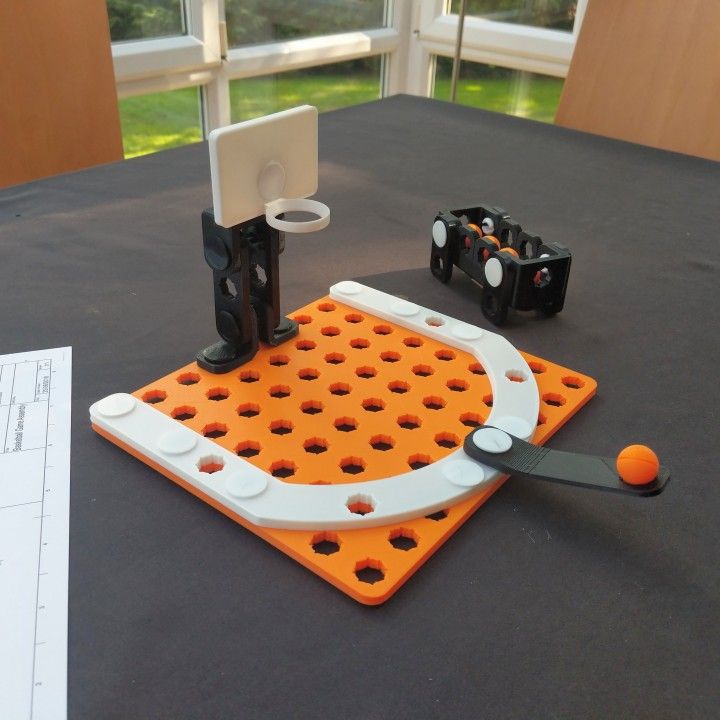 This mask is looking like a Zorro mask, but it allows them to play while recovering from a bone fracture, a broken nose, etc. How is it made? Simply with a 3D scan of the player's face, made using Cavendish Imaging. It is allowing to get a custom made mask for the player to protect its injuries.
crédit: http://www.dailymail.co.uk/
3D printed mouthguards
Athletes have to wear mouthguards for the practice of some sports. These have to become even more accessible. Indeed, the Center for Disease Control and Prevention (CDC) reported that each year, 600 000 emergency visits are due to dental injuries. 26% are sports-related. The science-based company Royal DMS based in Netherlands made a partnership with 3Dmouthguards . Their will is to create 3D printed, sustainable protection gears for athletes, combining comfort and safety. A flexible thermoplastic is used to create these mouthguards. Thanks to accurate 3D scanning methods its is now possible to make adapted mouthguards.
For example, companies like Damage Control developed their own scanning process (the 3 Shape Lab Scanning) and are able to get a digital version of your teeth, to create mouthguards and 3D print them. Check out this video to see how they manufacture instantly 3D printed mouthguards:
It is now possible to use 3D printing to get customized products and the sports sector is really making the most of this technology. Indeed, the future of 3D printing seems really promising in this field. As you can see, 3D printing has many advantages for different industries and sports is one of them! What do you think about using 3D printing for sports? Let us know! Are you a sports manufacturer? Start using 3D printing now! Upload your file right here, or contact our sales team to see how our 3D printing service could help you with your project If you want to get the latest news about all the possible 3D printing applications, be sure to subscribe to our weekly newsletter!
Related Topics
Get the latest 3D printing news delivered right to your inbox
Subscribe to our weekly newsletter to hear about the latest 3D printing technologies, applications, materials, and software.
3D printing for the development of new sports products
Application
Subscribe to the author
Subscribe
Don't want
5
Sportmaster is the largest Russian retail chain selling goods for sports and outdoor activities. The company is engaged not only in sales, but also, together with manufacturers, takes part in various stages of development of goods supplied to the network. This allows us to ensure reliability, high quality products, their compliance with modern requirements and customer needs.
Sportsmaster actively uses additive technologies to develop new products. One of the departments has a Raise3D Pro2 3D printer. Sergey, who works with the equipment, told us about the experience of introducing a 3D printer into the process of working on new products.
YOUR 3D PRINTER MAKES YOUR LIFE EASIER
Our department uses 3D modeling and printing to develop new sports equipment and fitness equipment in collaboration with our suppliers.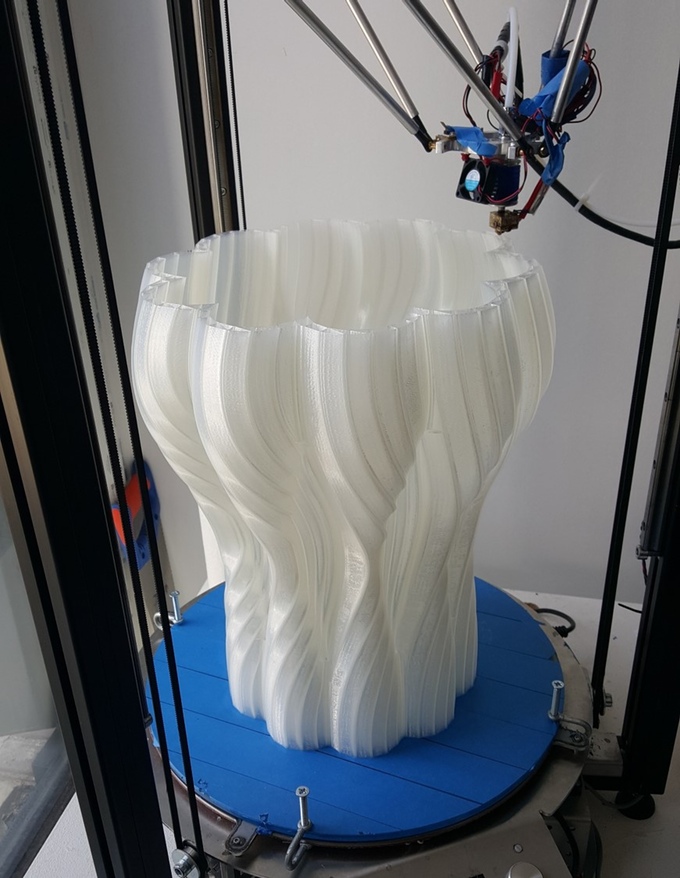 We test innovative ideas and select the best solutions for future buyers.
Prior to purchasing Raise3D, we had to place 3D printing orders with external companies. The presence of a 3D printer in the office speeds up work at times, and you should not forget about saving money, which you no longer need to give to third-party companies when printing.
With our printer, we forgot what a long wait for printing and delivery of products, as well as the official execution of all accompanying documents. Due to this, it became possible to experiment more, implement interesting ideas, print various options and promptly make amendments, which is important.
When choosing a printer, we were guided by 3 criteria that are significant for us:
large print area;
two extruders;
no noise during operation.
We didn't find a model on the market that suits us so well in all respects as Raise3D Pro2.
Having carefully studied the printer at the exhibition and in the seller's office, as well as reviews on it on the Internet, we decided to buy this particular model.
MASTERING 3D PRINTING
Acquaintance and mastering the printer was quick and efficient for us. The setup wizard at the first start explained everything in great detail and was able to help over the phone with the first problems that arose (when the nozzle clogged). Otherwise, everything immediately worked and was intuitive.
We quickly decided on the nuances of preparing models for printing, and after that there were no problems. The ideaMaker slicer works correctly in 98% of cases. Sometimes it does not show the standard settings for some materials quite correctly; you have to manually select them empirically. Well, there are inaccuracies with the forecast of print time (+/- 15%).
We use Rhinoceros and 3ds Max to create 3D models. As for plastic, we mainly print PLA, SEM and FLEX.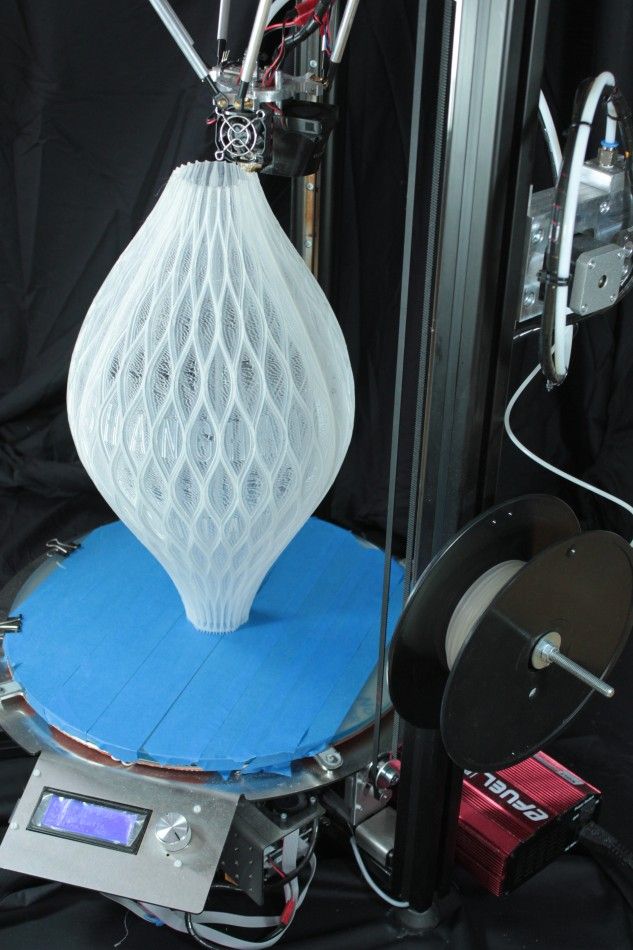 True, there were problems with FLEX at the beginning, there was not enough adhesion to the desktop and the nozzle clogged several times, especially on black plastic. I had to spend several days to find the ideal settings for printing and achieve the optimal result. We use standard 0.4 mm nozzles, often we print with 2 extruders, the second is used to create support with another type of plastic.
3D PRINTERS VS. CNC MACHINES
In my opinion, is a big plus of 3D printers in that you can print right in the office and this does not require special skills, just the experience of a 3D developer is enough.
CNC machines are not suitable for placement in the office, this is still true for workshops, production shops. The printer prints quite quickly, it is possible to quickly make several copies to choose from. There is a convenient color display with an intuitive interface.
Speaking of cons…
It's a pity that the plastic used for 3D printing does not match the characteristics of the material that will be used in mass production.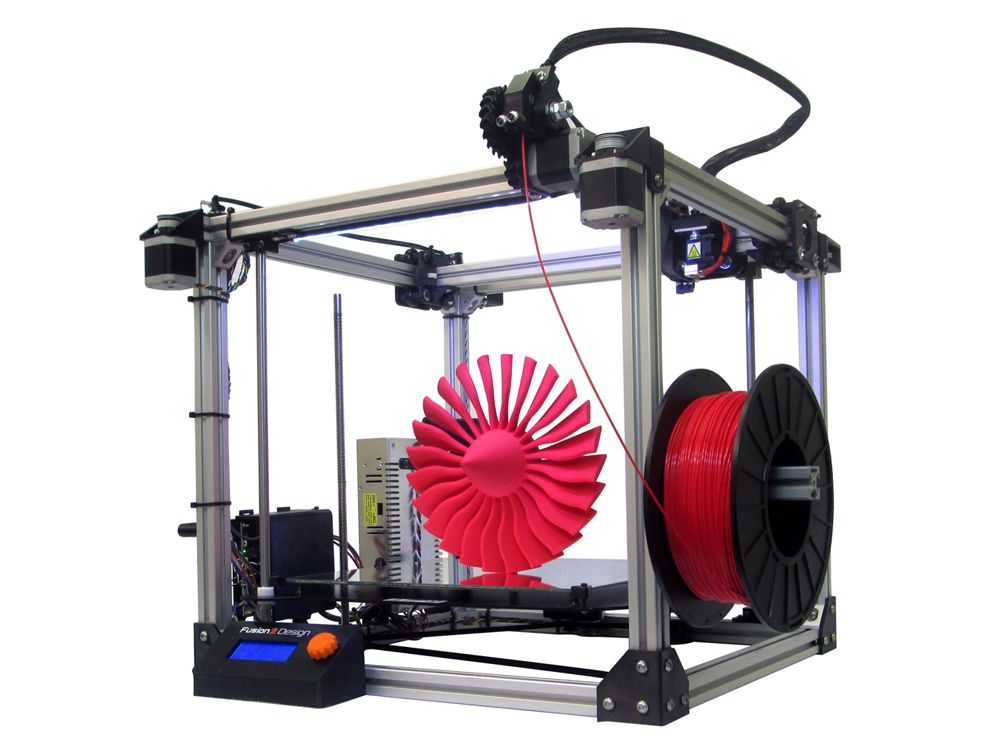 There is no way to imitate different surface textures without additional processing (gloss, mat, various shagreen). Well, I would like to have a much larger print area so as not to waste time gluing models together (for our tasks, at least 50x50x50 cm or more).
WHAT IS THE BIGGEST PROJECT YOU HAVE DONE WITH A 3D PRINTER?
We have printed a new series of bicycle frames, developed together with our supplier.
This is a photo of the printing process:
Unfortunately, we can only show a couple of photos, since the printer is used to print developments that we carry out together with sports goods manufacturers, and we are not allowed to publish them before the product is on sale.
Join us on social. networks to keep abreast of the latest events:
Vkontakte
Youtube
Facebook
Instagram
Team Mir
CVETMIR3D.ru
Sign up
I do not want 9,0002 5,0003 9003
. ?
You are here
Home
Some of the Olympic cycling teams competing in Tokyo made extensive use of 3D scanners and 3D printers to customize equipment and fit bike parts to the exact requirements of the athletes.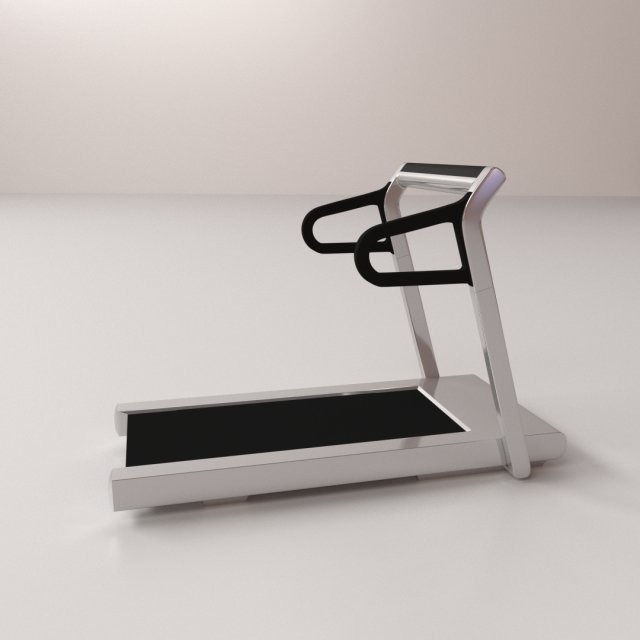 The teams used 3D printers to make new bike handlebars and chains, avoiding the use of expensive tooling/moulds.
Application of 3D printing to help athletes outside of the Tokyo Olympics
To be fair, 3D printing advances are also being applied to other sports disciplines. For athletes competing in the upcoming Paralympic Games, for example, 3D printing offers an effective way to create lighter and more aerodynamic prostheses, as well as wheelchairs.
Chevrolet is now actively outfitting its INDYCAR and NASCAR race cars with 3D printed parts including oil tanks, intake manifolds and fuel tank caps. The company uses this technology both at the stage of prototyping and at the stage of final production. London-based Cavendish Imaging is using the technology to produce protective masks that allow athletes with facial injuries (such as a broken nose/cheekbone) to continue playing. Using special software, the company 3D-scans the athlete's face and creates a model, on the basis of which the individual protective mask is printed.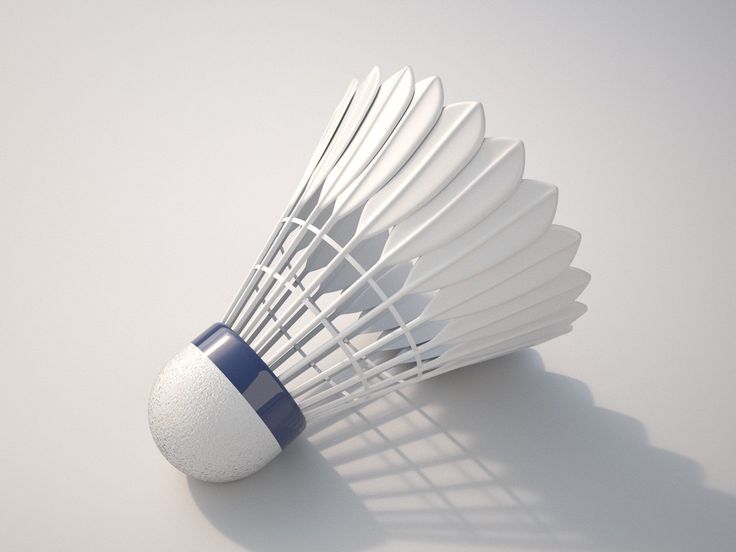 This innovation reduces the athlete's downtime associated with injury and prevents further injury while healing. The company's masks have already been worn by several professional football and rugby players, including former Chelsea Football Club captain John Terry and footballer Sergio Ramos. Most bicycle helmets are made of foam, which is not completely safe when dropped. HEXR has created a new type of helmet in polyamide 11 (PA 11). The product is made by 3D printing to provide maximum personalization through 3D scanning of the shape of the head and thus increase protection.
Another sport supported by the 3D printing industry is surfing. The French startup Wyve is already developing surfboards using this technology, which allows you to create personalized products with an original translucent design. The company produces boards from recycled plastic waste, offering the end user a reliable solution with optimal performance. An original way to combine sustainability and innovation in one project.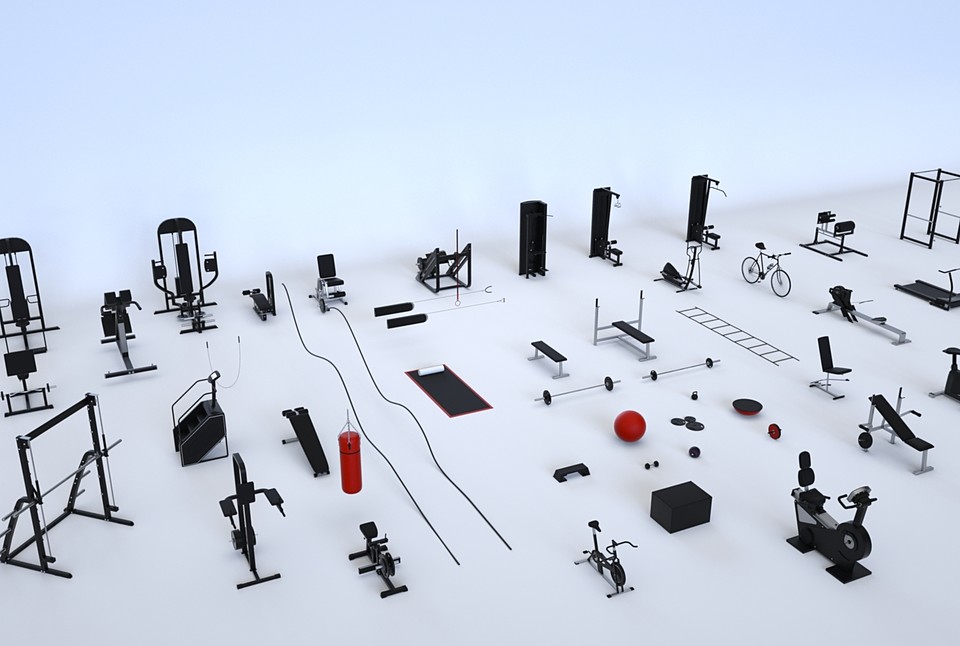 3D printing of sports shoes may soon be on the stream. More and more sporting goods manufacturers including Adidas, Nike and Reebok are using the technology in question. A prime example is the Adidas 4D Fusion sneakers. The reason for the growth in the use of 3D printing in this area is again the possibility of personalization. 3D technologies can be used to scan a consumer's foot, develop a 3D model, and print in record time. The result is footwear adapted to the morphology, needs and style of the consumer. When it comes to ski boots, skiers often have to choose between high performance and comfort: boots that are too loose, yet more comfortable, can't provide the level of control they need. Using the latest 3D printing technology, Tailored Fits has developed ski boots that combine comfort and performance. Thanks to 3D scanning technology, Tailored Fits can 3D print the inside of the boot to suit any individual, providing a direct transfer of energy. And the buckle-free design ensures free circulation, helping you feel the slopes and keep your toes cool.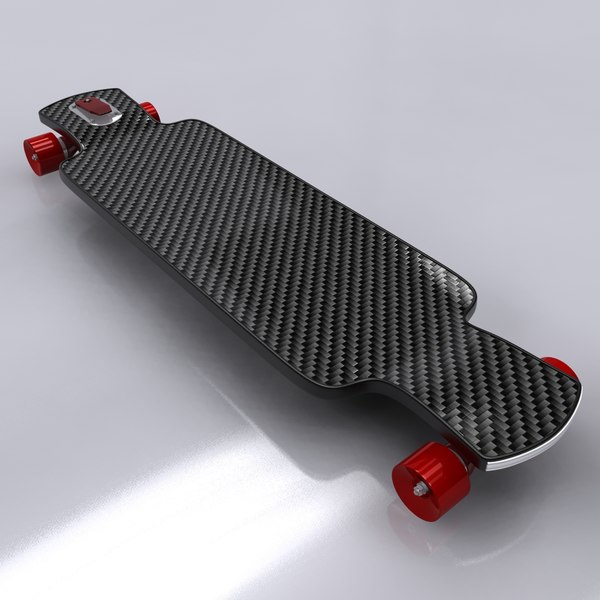 The value of standards dedicated to 3D printing
In short, in the world of sports today, 3D printers are used to produce a variety of objects that improve the performance of athletes: from sneakers and ski boots to surfboards and parts for racing cars. This technology additionally comes to the rescue in case of accidents and injuries.
International standards have played a decisive role in ensuring the reliability, efficiency and safety of 3D printers and related device components, as well as consumables used in advanced equipment in this category. A number of technical committees and subcommittees make a significant contribution to standardization work. For example, ISO / IEC STK 1, a joint technical committee of the International Electrical Commission (IEC; IEC) and the International Organization for Standardization (ISO; ISO), develops standards on the topic of 3D printing and 3D scanning , including the fundamental standards that form the basis of new documents.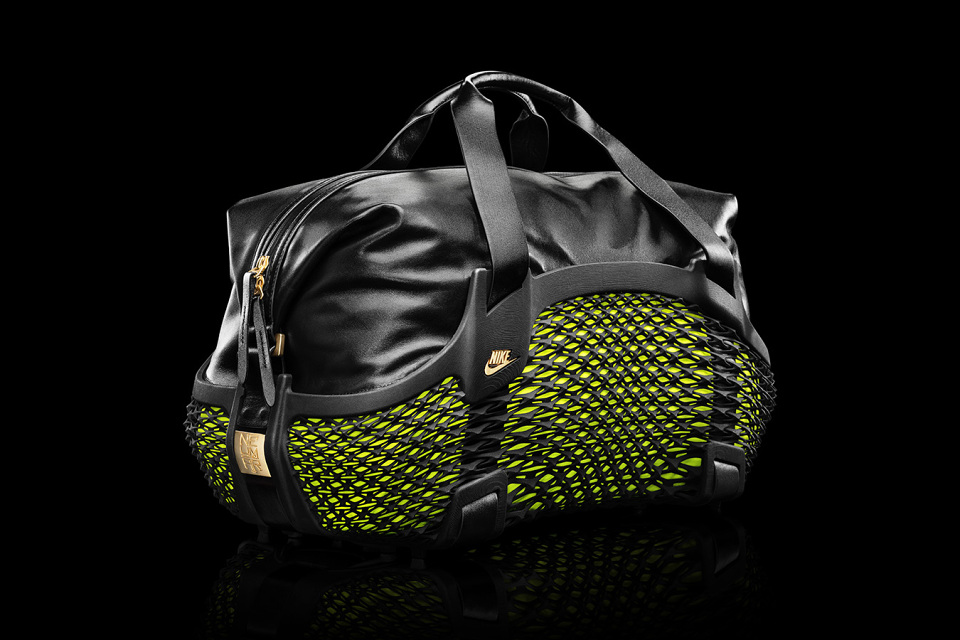 In addition, a number of IEC technical committees and subcommittees are working to determine the feasibility of preparation, development and harmonization of international standards on electrical and electronic components installed inside 3D printers. Relevant parts and components include, but are not limited to, switches and relays covered by IEC/TC 17 (Switching and control gear) and TC 121 (Switching and control gear and low voltage assemblies) technical committees. Servo drives and stepper motors used to move the extrusion head of the 3D printer / sintering laser are covered by TC 2 (Rotating Equipment) standards. Power supplies for 3D printers cover papers authored by TC 9 experts6 (Transformers, reactive coils, power supplies and their combinations).
The most important components are the different types of lasers used to sinter metals and polymers. TC 76 (Optical Radiation Safety and Laser Equipment) is the leading body for the standardization of lasers, including high-power laser equipment used in industrial facilities and research centers that serve, among other things, the 3D printing industry.