Topcon scanner 3d
Topcon GLS-2000 Laser Scanner | Xpert Survey Equipment
JavaScript seems to be disabled in your browser.
You must have JavaScript enabled in your browser to utilize the functionality of this website.
More Views
Quick Overview
Topcon's GLS-2000 3D laser scanner allows you to quickly and accurately capture 3D data at any project site. An industry leading laser scanner no-serious practitioner should be without, the GLS 2000 can be utilised at any job site.
SKU: GPS219
Item ID: GPS219-L/T*
Condition: Refurbished
Warranty: 90 Day Exchange
$24,995.00
Included
* Topcon GLS-2000 Compact High-Speed 3D Laser Scanner [ID- L/T*]
* Charger
* QTY.
2 Batteries
* Target
* User Manual On CD
* Hard Carrying Case [G
Details
 Topcon GLS-2000 Compact High-speed 3D Laser Scanner:
With its 350m (1,150ft) eye-safe long-range scanning technology, the GLS-2000 features survey-grade accuracy that reduces the amount of scan setups required on site. The integrated twin cameras help ensure that the images recorded provide the best possible definition photography for all levels of scan detail.
TopconGLS-2000 Featuers:
• Highest Accuracy with Precise Scan Technology
• High Speed 360º Dome Scanning
• Long Range
• Dual Camera
• Eye Safe - Selectable Laser Technology
• Compact, Lightweight Rugged Design

Capture Reality.
Topcon's GLS-2000 laser scanner allows you to quickly and accurately capture 3D data at any project site.
An industry leading laser scanner no-serious practitioner should be without, the GLS-2000 can be utilised at any job site. Powered by user selectable dual laser capability, the operator is able to choose between a Class 3R and Class 1 laser according to the job site conditions. With a scan range of over 350 metres the GLS-2000 is a versatile tool that lets you get laser scanning in many different work environments. The stand- alone capability of the scanner combined with its rugged design provides technology that will stand up to the most extreme outdoor work sites.
Intuitive and Efficient
Historically difficult to measure subjects such as buildings, antennas and spans are recorded at the press of a button. The scanner is a quick, simple and effective way of capturing 3D data at high speed but without sacrificing the accuracy required for today's demanding professionals. The usability of the GLS-2000 provides one-touch operation for the non-specialist but also satisfies the survey professional with occupation and backsight operation.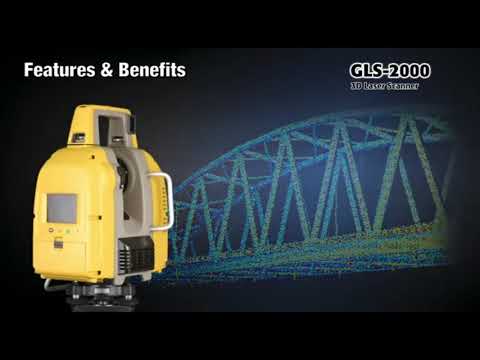 Instrument height measurement and the dual on-board digital cameras provide for ultimate productivity and practicality when dealing with point clouds. The GLS-2000 laser scanner together with ScanMaster software provides the ultimate package for people who want the quick, easy and cost-effective route into laser scanning.
A Laser Scanner for all Users and Markets
The technology embodied in the GLS-2000 laser scanner provides the features that make it the ultimate tool for all users. The class leading specifications of the scanner make it an ideal tool for the BIM environment. Scan to Bim and 'as built' projects will benefit from the precision and productivity provided by the GLS-2000.
Small Size, Big Performance
The rugged, compact scanner is ideally suited for the demands of outdoor work sites. The dual cameras provide maximum flexibility whilst user selectable lasers allow scanning in any environment.
One Touch Scanning
Scanning has never been so easy with one touch scanner operation.
Utilise pre-set scan-ning parameters to save time and increase efficiency. On-board checking of scanned data ensures correct coverage of project.
Seamless Workflow with ScanMaster
Data workflow is completed with ScanMaster software. Features include shape matching, auto edge extraction and orthophotos. File format compatibility ensures integration with 3rd party software.
High Speed Scanning
The ultra high speed scanning of the GLS-2000 provides time saving benefits to users without compromising accuracy. The scanner will collect a full 360º scan of your work site in under 3 minutes including images.
Topcon GLS-2000 Specifications:
System Performance
Maximum range at specified reflectivity
Standard Mode
350m at 90%
High Speed Mode
210m at 90%
Low Power Mode
210m at 90%
Single Point Accuracy
Distance
3. 5mm (1-150m), 1sigma
Angle
6"
Dual Axis Compensator
 
Resolution
1"
Accuracy
4"
Range
-/+ 6'
Target Deftection Accuracy
3" at 50m
Laser Scanning System
Type
Pulsed Precise Scan Technology
Laser Class
3R (High Speed / Standard)
1M (Low Power)
Scan Density (Resolution)
Spot Size
<11.2mm(1-150m, FWHM)
Maximum Sample Density
3mm at 10m
Field of view (per scan)
Horizontal: 360º
Vertical: 270º
Color Digital Imaging
5M pixel, Dual (170°/8. 9°)
Scanning Control
Control System
On-board
Display
VGA Color Touch Display
Keyboard
3 Key
Data Storage
SD Card
Environmental
Operation Temperture
-5ºC to 45ºC
Storage Temperture
-20ºC to 60ºC
Dust/Humidity
IP54
Physical
Dimensions
152 x 293 x 412mm
Weight
11kg
Keyboard
21 keys
GTL-1003 - TOPCON CORPORATION | 3D Scanner
The GTL-1003 from TOPCON CORPORATION is a 3D Scanner with Scan Accuracy 4 to 10 mm, Stand off Distance 0.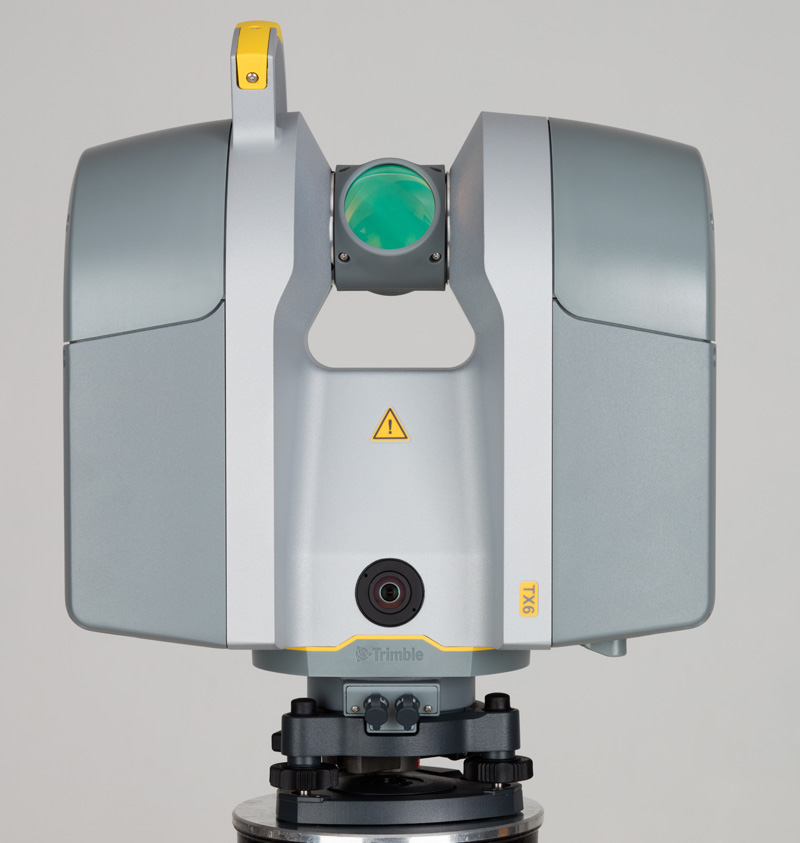 6 to 70 m. More details for GTL-1003 can be seen below.
Product Details
Part Number :

GTL-1003

Manufacturer :

TOPCON CORPORATION
General Parameter
Applications :

Industrial

Camera Resolution :

5 mp

Dimension :

212 x 178 x 424 mm

Interface :

USB

Laser Class :

Class 1

Light Source :

Laser

Measuring Speed :

100,000 pts/sec

Operating System :

Windows 7, 10

Operation Temperature :

- 10 to 50 Degree C

Size of Object :

Medium, Large

Technology :

Structure Light Scanning

Weight :

7. 2 kg

Scan Accuracy :

4 to 10 mm

Stand off Distance :

0.6 to 70 m
Technfical Documents
View more details on the manufacturer's website
4 3D Scanners from Hexagon Manufacturing Intelligence
1 3D Scanners from Innovalia Metrology
4 3D Scanners from Medit Corp
5 3D Scanners from Nikon Metrology NV
Advertisement
Latest News
SWISSto12 and SatixFy Collaborate to Develop Payloads for MEO and GEO Telecom Satellites

Jun 28, 2021

Scientists Look to Optimize 3D-Printed Components for Easier Laser Beam Welding

Jun 15, 2021

Amid Rising Customer Demands, Optisys Opens New Headquarter Office in UK

Jun 11, 2021

Branch Technology Announces First 3D-Printed Commercial Building Envelope in the US

Jun 09, 2021

3D Printing Market in Healthcare Industry Projected to Grow by USD 2.

53B till 2025

Jun 08, 2021
More News
4 3D Scanner 86 4_86_gtl_1003 three_d_scanners viewmore ../ equipment
Advertisement
Add Your Company
3D laser scanning
| | |
| --- | --- |
| The essence of laser scanning technology is to determine the spatial coordinates of object points. That is, the device, using a phase or pulsed non-reflective range finder, calculates the distances to all points of the object and measures vertical and horizontal angles. In this case, a three-dimensional image (with XYZ coordinates) is formed in the form of a cloud of points (scan, bitmap). The principle of operation is similar to the operation of an electronic total station, but unlike it, the shooting process takes place thousands and even millions of times faster! And this makes terrestrial laser scanning the most efficient and high-performance means of obtaining accurate and complete information about any object! | |
The laser scanner is controlled from a laptop computer or from the control panel built into the scanner.
The shooting process itself is quite simple and has the following sequence:
1) zones of mutual overlapping of scans are determined, targets are set;
2) the laser scanner is mounted on a tripod in certain areas;
3) the device is given the density of the point cloud (resolution) and the survey area;
4) the process of laser scanning of objects starts.
Target layout for shooting a simple object
Even at the stage of field work, it is necessary to preliminarily determine the zones of mutual overlap of scans (so that all the details of the object being photographed can be seen).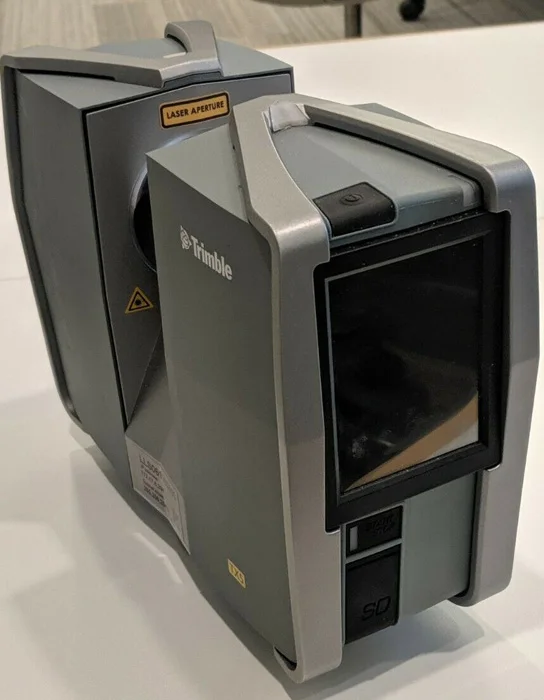 To do this, prior to the start of shooting, special targets . Further, according to the coordinates of these targets, the point clouds are combined into a single 3D model . It is possible to combine point clouds without targets.
To obtain a complete 3D image of terrain, several shooting sessions (from different positions) are required. This makes it possible to shoot the surface from different points and fix any, even the smallest elements! The resulting point clouds are combined with each other into a single space in the software module. All data at the same time have such characteristics as coordinates, intensity of the reflected signal and the real color of the point.
As a result of the collected data, we obtain a 3D model , with a high degree of detail, flat drawings and sections, profiles and sections, plans, areas and volumes of surfaces that maintain full geometric correspondence of the shapes and sizes of a real object.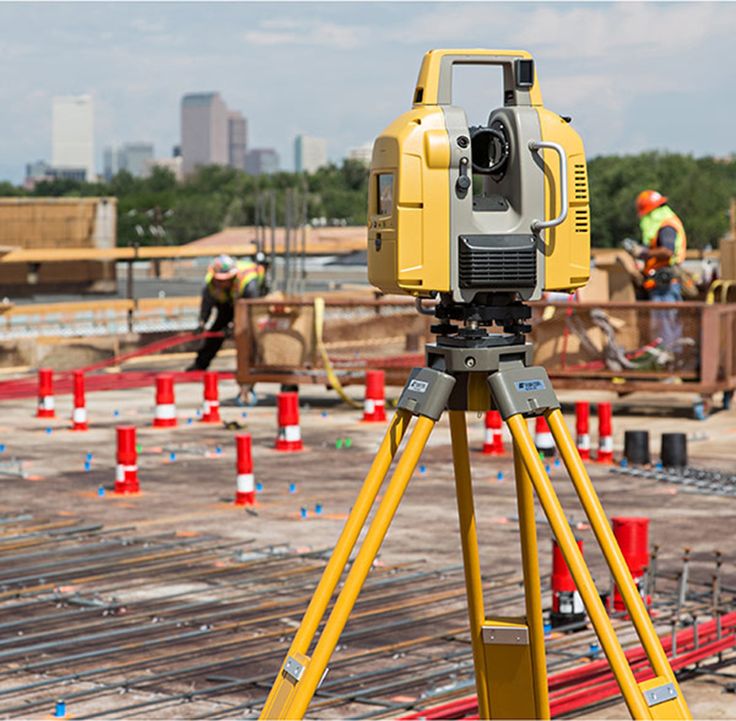 Among other things, there is the possibility of exchanging graphic data, which makes it easy to integrate the laser scanning technology into the scheme of the software already in use.
3D point model of the cathedral
Overview of Ground Laser Scanners
Today, many companies are developing 3D laser scanners for various purposes. But all modern terrestrial laser scanners have a number of common characteristics:
1. Accuracy of measuring distance, horizontal and vertical angles;
2. maximum scanning resolution;
3. scanning speed;
4. range of the laser scanner;
5. divergence of the laser beam;
6. field of view of the scanner;
7. used means of obtaining information about the real color;
8. safety class of the laser used;
9. portability and interface features.
One of the world's leading manufacturers of terrestrial laser scanners is Z+F (Zoller + Fröhlich) .
Devices brand Z + F are made in Germany, which does not raise doubts about the quality and accuracy of the device! Today, one of the most popular devices of this brand is laser scanner IMAGER5010 . Unlike its predecessors, the scanner has unsurpassed scanning speed, improved accuracy, huge field of view, extended temperature range, color touch screen, light weight and compactness. In addition, the laser scanner has a safe beam, not only for industrial equipment, but also for human eyes! All these differences put the scanner an order of magnitude higher than its peers.
Color point cloud, scanner Z+F Imager 5010C
High accuracy and scanning speed (more than 1 million points per second) allows you to make measurements on the object in a very short time and at the same time achieved accuracy better than 1mm - this is especially true in cases where it is necessary to avoid the accumulation of errors when registering data obtained from a large number of scanner stops.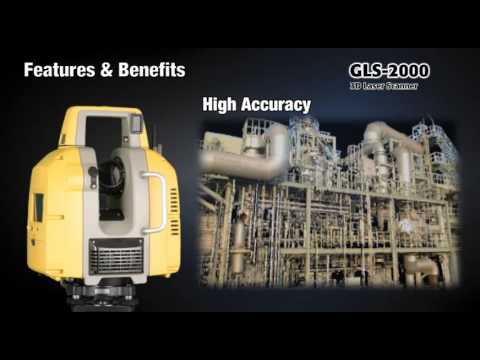 Wide field of view (3600 horizontal and 3200 vertical) leaves only a small area under the scanner out of the scanner's field of view. In addition, the scanner is adapted to work in different conditions , from temperatures from -100 to very dusty!
Equally important is the compactness of the device and its complete autonomy from a computer or any devices, and the data is stored on the drive built into the scanner. The color touch screen makes it easy to set scan modes, view acquired data, and perform simple measurements on acquired point clouds.
After all the work has been done, data has been received from different points, the program LFM Register will help to register them in a single cloud, and LFM Modeller will help to process and convert them into three-dimensional models or flat drawings. In addition, the received data can be transferred to any other software packages, such as AutoCAD, Smart Plant 3D, PDMS and others, to work in them for further design.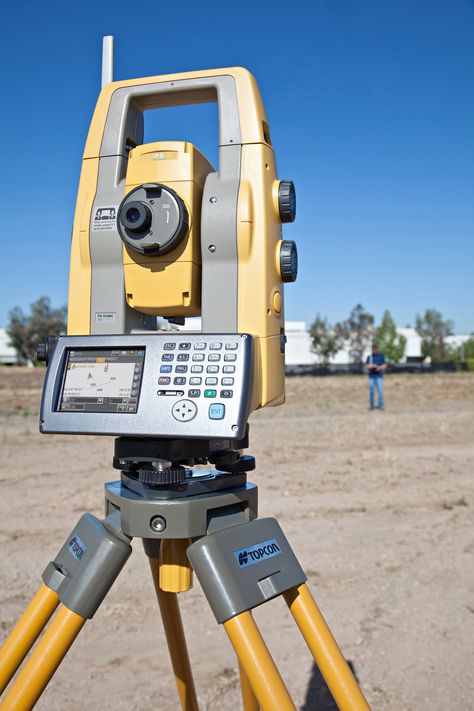 An equally popular laser scanner is scanner GLS-1500 manufactured by Topcon (Japan). Japanese instruments have always had the best performance under equal conditions. So, for example, laser scanner GLS-1500 with a lower scanning speed (up to 30,000 points per second), has a greater shooting range (up to 330 meters). This gives the scanner an advantage when shooting in open areas of considerable size. In addition, this does not deprive the scanner of the ability to capture urban and industrial areas, building facades and architectural objects.
Topcon GLS 1000/1500 Laser Scanner
Equally important is that the scanner is equipped with class 1 safety laser and high millimeter accuracy. Complete autonomy and built-in control panel with data accumulation on a regular SD card, as well as the built-in WiFi module , make the device not only reliable, but also convenient.
So, the scanner can be controlled remotely, which is important when shooting in adverse conditions. In addition, using the built-in camera, you can save photos of the subject itself.
Software Topcon ScanMaster allows you to register the received data, combine them into a single point cloud, prepare data for drawings, perform measurement work, create surface models, profiles, cross sections.
Where is terrestrial laser scanning used?
Terrestrial laser scanning applications are numerous. Laser scanning possible to apply:
- in the construction and operation of engineering structures;
- in the mining industry;
- in the oil and gas industry;
- in architecture;
Color point cloud, Z+F Imager 5010C scanner
- in the development of measures to prevent and eliminate the consequences of emergency situations;
- in the implementation of topographic survey of territories with a high degree of development;
- in shipbuilding;
Laser scanning and calculation of ship cargo tank volumes
- in modeling various types of simulators;
- in the creation of two-dimensional and three-dimensional geographic information systems for enterprise management;
- in fixing road accidents and crime scenes.
Color Point Cloud, Crash Scene for Exploration, Scanner Z+F Imager 5006
In any field, laser scanning has advantages such as:
- prompt receipt of initial data
- prompt preparation of high-quality and visual design documentation (office processing)
- high-precision and detailed shooting
- increased work efficiency and labor costs
- safe work
- carrying out work without interrupting (stopping) from the process of the removed object
- work in conditions of increased dust, vibration, poor lighting
and much more!
Based on the foregoing and the experience of our company's specialists when using this technology, we can conclude that terrestrial laser scanning technology proved to be not only highly effective, but in many cases as indispensable, allowing in a short time to quickly capture various objects without loss of accuracy and completeness of the collected data.
It can be applied in almost any field due to absolute objectivity and the absence of the influence of the human factor.
It is hard to imagine how much time it would take us to shoot communications with an electronic reflectorless total station, for example, in a slurry pump shop with dimensions of 60 × 30 × 20 meters. Months, maybe a year? With the Laser Scanner , all "field" work can be completed in a few working days.
Which laser scanner should I choose?
The key to success in jobs that require laser scanning technology is the right tool.
0
Price on request
Description
Specifications
New era of mobile 3D laser scanning. GoSLAM RS100S is a handheld scanner that uses SLAM technology. This is real-time positioning where there is no GNSS positioning. When moving in space, whether it be indoors or open areas, the scanner itself understands where it is due to the objects surrounding it and simultaneously scans these objects.
Thanks to the RS100S scanner, 3D information acquisition is much faster than with a stationary scanner, so you can shoot ten times faster. To perform a scan, it is enough to turn on the system and start moving around the object. After bypassing the entire required territory, in order to complete the survey, you must press the off key and insert the USB flash drive into the scanner, to save the result - point clouds.
A unique feature of the GoSLAM RS100S scanner is the integration of a conventional RS100S handheld scanner into mobile scanning on almost any vehicle, using a special mount. In addition to the car, the scanner can be installed on a UAV, for scanning from the air, or you can install the scanner on a backpack, thereby completely freeing your hands.
The scanner's rotating lidar offers a distinct advantage over fixed scanners, which have a limited field of view. The 360 ​​x 285-degree field of view allows you to scan almost the entire surrounding space, and thanks to this, you can not worry about the quality of the received data, where there will be no double walls, stairs, etc.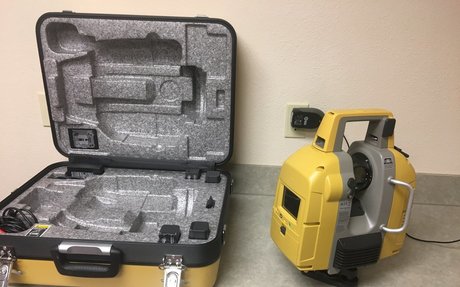 The GoSLAM Studio software is an integral part of the scanner for point cloud post-processing. It has many smart features and a simple interface, and it supports point cloud import and export in various formats. GoSLAM Studio software also allows you to perform a number of tasks, such as noise reduction, georeferencing, segmentation, merging, volume calculation, orthophoto, etc.
Long range (120 meters) and speed (320,000 points per second) reflectorless measurements with high accuracy (1 cm) allow you to perform a variety of tasks, for example:
Survey of buildings and structures
Creation of floor plans
Survey of buildings and structures in 3D for BIM design
Survey of industrial areas
Operational calculation of the volumes of stored materials (bulk materials, coal, granaries) 90
Surveying
Marker measurements underground and surface workings in 3D
Key advantages:
High range, speed and accuracy - 120 meters, 320,000 t/s and 1 cm, respectively
Rotating lidar - scan the whole environment, not just part of it
Work in the harshest environments - IP65 dust and moisture protection and work at temperatures from -30 C to +60 degrees
Real-time - view real-time data on the smartphone screen
Automatic georeferencing of point clouds by points with known coordinates.
Multi-platform - mount the scanner on a backpack, UAV, Car, Boat, etc.
A complete solution for your needs - a scanner kit with the necessary software.
Standard Contents:
1 Handheld Laser Scanner, 1 Data Logger, 1 Scanner Handle, 1 Shoulder Straps, 1 Main Cable, 1 Memory Card 1 pc., Battery – 2 pcs., Charger – pc., Smartphone mount – 1 pc., Protected transport case, GoSLAM software.
| | |
| --- | --- |
| Measurement range | 120 m |
| Measurement accuracy | 1 cm |
| Live view | Mobile application |
| Memory capacity | 500 GB SSD |
| Trudeusage protection IP | IP 65 |
| Operating temperature | - 30 ° C . |