3D printer filament calgary
High Quality 3D Printer Filament And Printer Parts
We don't cut any corners here at 3D Lab Tech. We are located in Calgary, Alberta, Canada and offer the highest quality 3d printer filament and 3d printer parts that have passed the most stringent testing so you can have the best 3D printing experience which equates to less tinkering with broken or jammed printers, wasted time troubleshooting problems, inconsistent quality, and more printing. Printing should be a fun experience and not a frustrating one.
We have lots of other great products coming very soon so check back often!
Featured
Thermal Fuse

Rated 0 out of 5

$3.95

+ Tax (CAD) Add to cart

ERCF Easy BRD

Rated 0 out of 5

$44.95

+ Tax (CAD) Add to cart

Sale!

Sale!

Sale!

Sale!
Subscribe to our newsletter for great deals!
Free Canada shipping with purchases over $100Free local shipping with purchases over $30
We provide free local delivery in the Calgary, Alberta area for purchases over $30 before tax and free shipping on orders above $100 before tax across Canada.
All orders placed before noon are normally shipped same day. Act fast because this is for a limited time only.
Free Canada shipping with purchases over $100Free local shipping with purchases over $30
We provide free local delivery in the Calgary, Alberta area for purchases over $30 before tax and free shipping on orders above $100 before tax across Canada. All orders placed before noon are normally shipped same day. Act fast because this is for a limited time only.
Genuine reseller for these great vendors
LDO Motors 
LDO Motors is very well know for the high quality electric motors they produce which range in a variety of different applications such as 3D Printers and CNC machinery. Now LDO Motors is known for much more then just motors. They also carry many other high performance 3D Printer components from aluminum extrusions to full Voron 3D Printer kits.
3D Fuel Filament
We are very proud to carry 3D Fuel branded filament.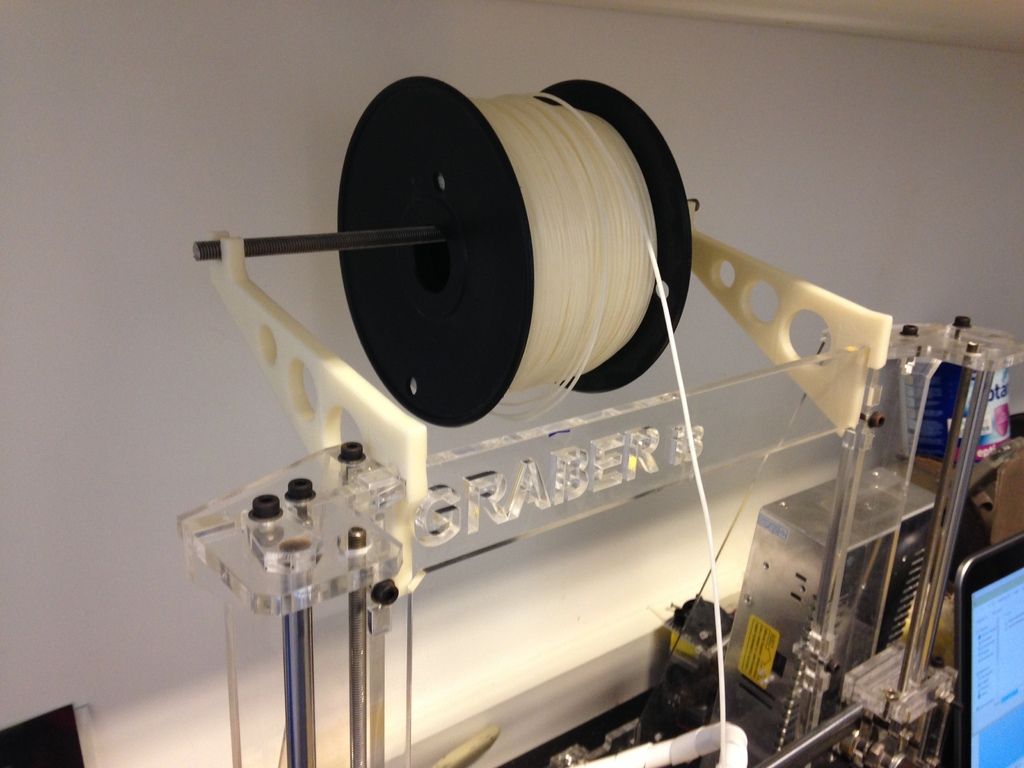 This premium 3D filament is produced end to end in the USA with NatureWorks Ingeo resin to produce a 3D filament like no other. The main focus has been to produce the best possible filament with extreme tolerances not seen normally in this industry. Their 3D printer filament have a tight tolerance of +/-0.02mm with specific spool information printed on the side of every box with the manufactured date so you know how fresh it is. If you want high quality 3D filament then look no further than 3D Fuel.
Bondtech
Bondtech develops, designs and manufactures unique dual drive extruders that eliminate the risk of grinding, slipping, filament deformation and under extrusion. Using two counter-rotating drive gears, the Bondtech extruders grip and push the filament from both sides for a secure and stable filament feed. The result is a reliable, more precise and faster printing process.
Slice Engineering
Slice Engineering make the world's best hot end period. With its patented design, it can eliminate heat creep, jams, and allow you to print 30% faster.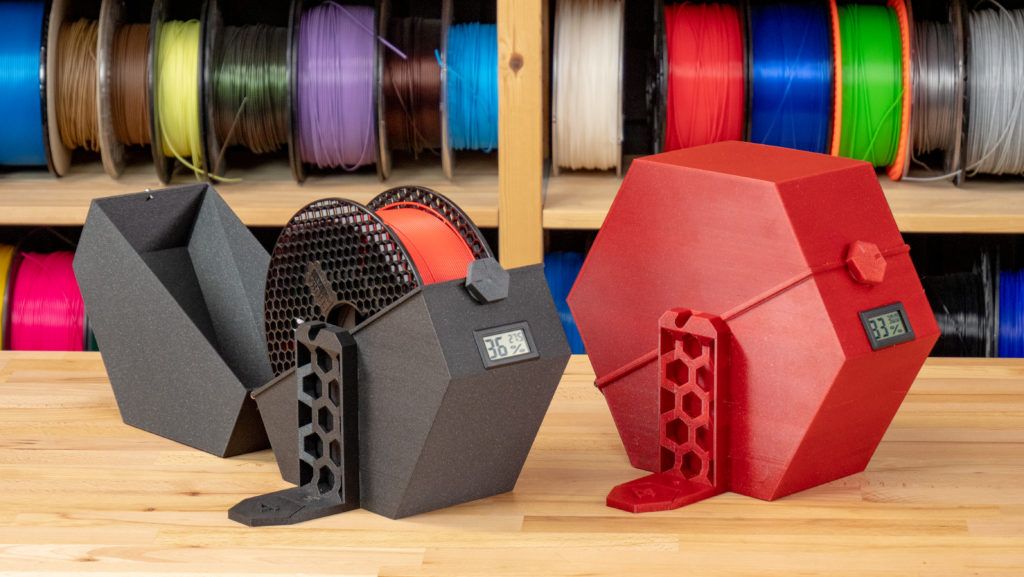 Come learn more about their Mosquito and Copperhead hot ends. Their vanadium nozzles also carry a lifetime abrasion warranty as well and are virtually indestructible!
igus
igus is headquartered in he USA and is a leading manufacturer of plastic components used in motions systems using complex technical plastic polymers.
E3D-Online
They are the standard in the 3d printing industry and provide a large assortment of printer components such as nozzles, heatbreaks, hot blocks, thermistor cartridges, heater cartridges, and much more.
BLTouch
The BLTouch is a very precisely tuned auto bed leveling sensor that can quickly level your bed providing a consistent and repeatable result every time you print. It will also help provide mesh leveling for beds that are not perfectly flat (99% of all beds are not "flat") and is accurate to 0.005mm.
Gates
Gates has been making belts for over 100 years. There is no one that does it better then Gates. Don't compromise the stability of your printer.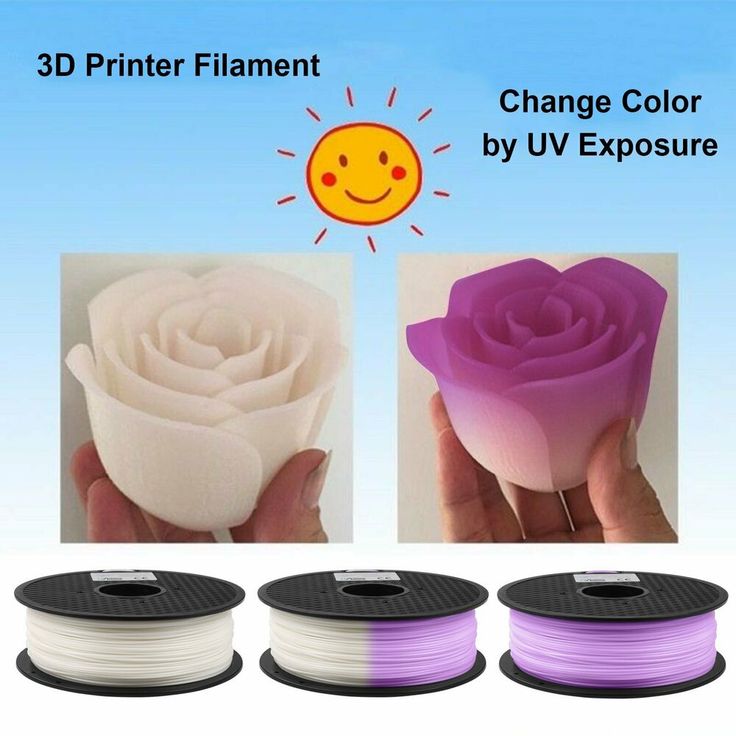 Choose genuine Gates belts for your next build.
BIGTREETECH
BIGTREETECH has many electronic components such as Mainboards, Screens, Stepper Drivers and much more. This is the brains of the printer so don't trust this to just anyone. Trust someone who has experience like BIGTREETECH!
Capricorn PTFE Tubes
They have the best tolerances and are made with a special blend of materials to provide the slickest surface to allow smooth movement of any 3d printer filament. A must for any 3d printer that has a Bowden setup!
RobotDigg
These are the RobotDigg 440C Stainless Steel rails. Grade C stainless steel is the highest grade meaning they are extremely hard and very resistant to rust. They come well packaged and do not require to be coated in machine oil to prevent rusting. No mess no fuss. Just a light lubrication before installation is all that is needed. Please see the wide selection of rail sizes we have to chose from.

The 6 Shops for the Best 3D Printing in Calgary [2022 ]
Before building a new house or machine, models and sketches used to be the best ways to visualize it.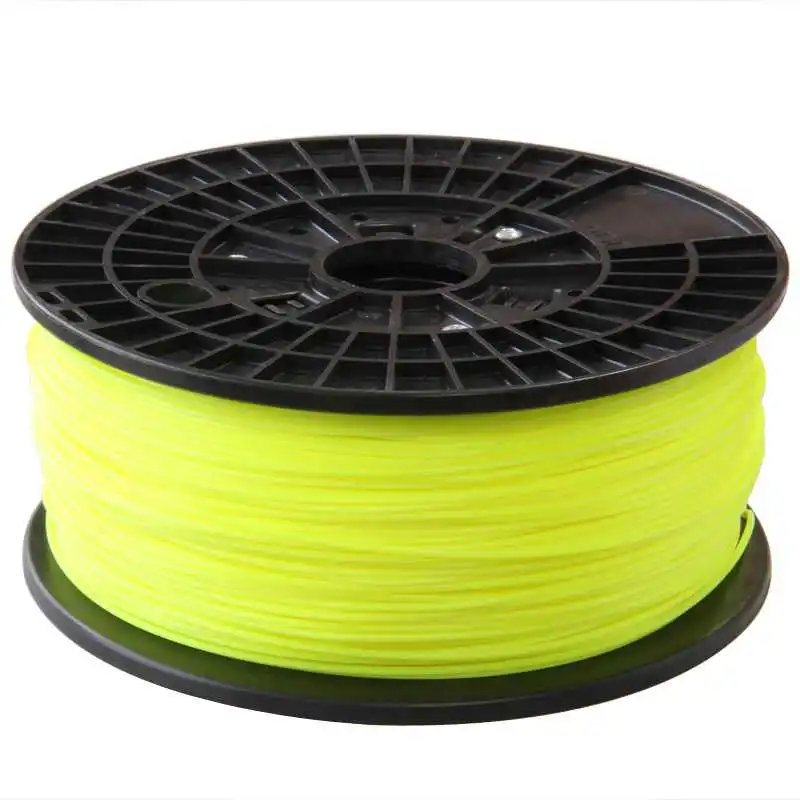 But with the latest innovations, you can now use the best 3d printing in Calgary to test your designs too before fabricating them in the actual intended materials.
However, 3D printing is still one of the emerging technologies worldwide. To get the best results from your 3D printing, you have to be skilled and knowledgeable enough to work with its printers and filaments.
So, if you want some fast results without the need to learn and practice 3D printing on your own, check out these shops with the best 3D printing in Calgary.
1.  Affordable 3D
BEST FOR 
Affordability
PRODUCTS
3D Printing Services
WEBSITE
https://www.affordable3d.ca/
ADDRESS
—
CONTACT DETAILS
Phone: (403) 618-2448

E-mail: [email protected]

OPERATING HOURS
Monday–Sunday, 8:00am–6:00pm
Affordable 3D Printing is a local business providing you with the best 3D printing in Calgary at an affordable price.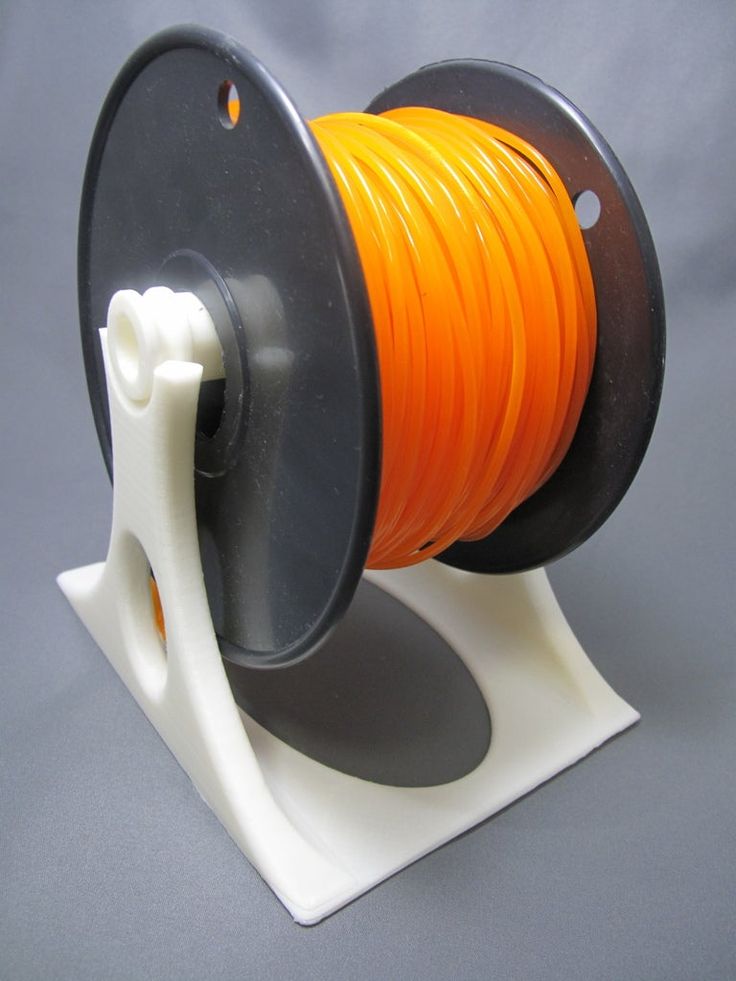 If you want to inspect a real model of your architectural design or prototype, you can contact Affordable 3D printing. You can also have them print small replacement parts for your gadgets and other personalized items perfect as gifts.
They make their payments convenient by allowing online payments. If you still need convincing, check out their finished products on the Affordable 3D Printing website.
Highlights
Affordable 3D printing services
Online payments
Prototypes, interactive 3D models, replacement parts, gadgets 
Customer Reviews
Aside from the competitive prices, Affordable 3D also has a quick turnaround time. Read the reviews below to know more about them.
"We had a design that just needed printing. Out of the 4 vendors we contacted for quotes, Randy was not only the first to respond, but also had the best price overall! He was a pleasure to deal with and had a quick turn around time.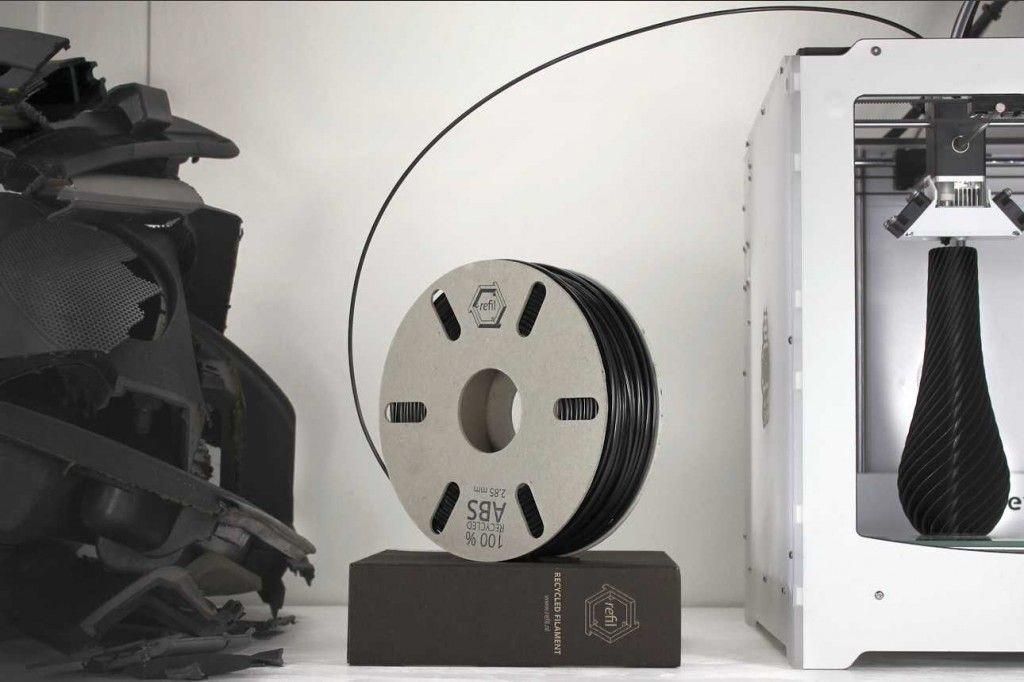 Thanks to Randy at Affordable 3D, we can now use our GoPro Session 5 with our Smooth-Q gimbal!"Arianne F
"Randy was great to deal with.  He offered up different options for my project that actually saved me money.  Affordable 3D is now my 'go to' place for my 3D printing."ShakemanCamaro
2.  4G Vision Tech Ltd.
BEST FOR 
Mini Me Figurines
PRODUCTS
3D Printing, 3D Scanning, 3D Printer and Accessories
WEBSITE
http://www.calgary3dprinting.ca/
ADDRESS
Rm 140B, 3553 31 St NW (Alastair Ross Technology Center ) Calgary, AB T2L 2K7
CONTACT DETAILS
Phone: (403) 452-2200

E-mail: [email protected]

OPERATING HOURS
 Monday–Friday, 9:00am–5:00pm
4D Vision Tech has everything you need for 3D printing, from services to a supportive printing club.
They offer 3D printing of your prototypes for your design testing.
They also offer 3D scanning services to replicate objects and architectural prototypes. Because of these technologies, they have the best 3D printing in Calgary for mini-me figurines.
You can also hire 4D Vision Tech for rapid prototyping and 3D design and modeling. And if you want to try out 3D printing for yourself, you can buy printers, filaments, and all necessary accessories from them.
Highlights
3D scanning and printing for figurines and prototypes
3D printing club
Rapid prototyping
3D printer essentials 
Customer Reviews
Customers love 4D Vision Tech's attention to detail and knowledge in 3D printing. Here are some customer reviews to help you understand 4D Vision Tech's commitment to 3D printing.
"i went to this shop to have some prototypes designed and printed out. i didn't get my prints very quick but they were better than i imagined, the designer is an absolute perfectionist"Cole Stefan
"Nice little place.
These guys run the 3d printing club in Calgary and are more than happy to help you out. Went in looking for parts and they were able to help me out with some spares until the replacements I had ordered before arrive."Alan Cheung
3.  KKP – Calgary
BEST FOR 
All-around Printing Services
PRODUCTS
Custom Printing, Design, Marketing
WEBSITE
https://www.calgary.kkpcanada.ca/
ADDRESS
407 2 St SW #105, Calgary, AB T2P 2Y3
CONTACT DETAILS
Phone: (403) 234-8992

E-mail: [email protected]

OPERATING HOURS
Monday–Friday, 8:00am–4:00pm
KKP-Calgary is one of the printing shops in Calgary, offering custom prints for commercial or personal use.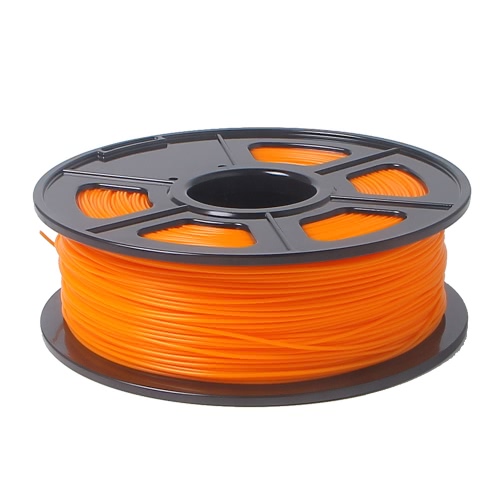 The best thing about them is that they also provide the best 3D printing in Calgary.
They offer rapid prototyping for your models and sketches so that you can get your 3D models at low costs and fast turnaround times.
They can also print your favorite designs for toys and parts through their rapid manufacturing. You can easily visit their site to send your design and receive a quote.
Highlights
Rapid prototyping
Rapid manufacturing
All-around printing services
Customer Reviews
Here's what customers have to say about the quality of service KKP-Calgary brings.
"I work with KKP through my Company. They are extremely professional and give quality customer service. It's always a pleasure working with them."Daniella A
"Tim has been great to deal with.  He's done a vehicle wrap for our company and other printing services.  We have received numerous compliments on his work.  Thanks so much."Brian W
4.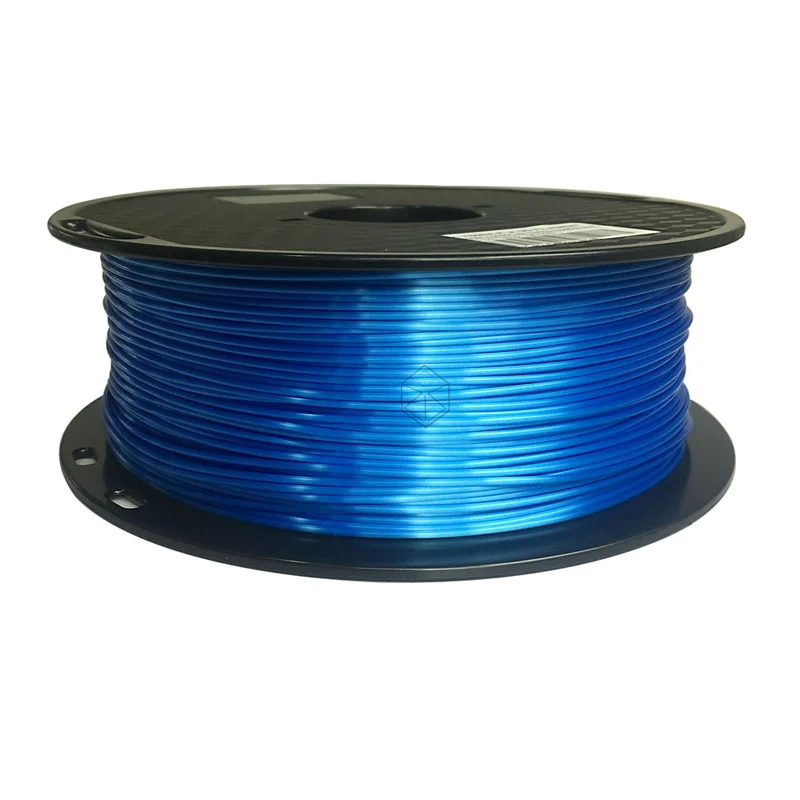 Amortech4D
BEST FOR 
Designing
PRODUCTS
Designs, 3D Printing and Manufacturing
WEBSITE
http://www.amortech4d.ca/
ADDRESS
118 Cranleigh Gardens SE, Calgary, AB T3M 1C9
CONTACT DETAILS
Phone: (403) 510-7449

E-mail: [email protected]

OPERATING HOURS
Monday–Friday, 8:00am–8:00pm
If you're looking for a shop to print something that you haven't even sketched, then Amortech4D is your best choice.
Amortech4D has experts not only in printing but also in graphic design and CAD modelling. They have high-performance 3D printers that are resistant to clogs and reliable even after a power interruption.
The company also sells 3D-printed vase collections, bonsai pots, and cases.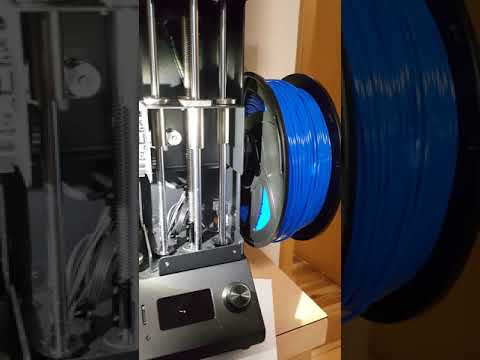 Just check out their site to place an order and inspect the projects they've finished.
Highlights
Graphic and CAD design
3D printed products
High-performance 3D printers
Customer Reviews
Read this review from one of their loyal customers to know more about Amortech4D's creative outputs.
"Amortech has been our web and graphic design company for over 10 years and has always done amazing work. Isaac handles all of our marketing, SEO and our business continues to flourish with leads! Thanks Amortech!"AC Glass
5.  Exergy Solutions Inc.
BEST FOR 
Engineering Prototypes
PRODUCTS
Consultations, 3D Printing and Scanning
WEBSITE
https://www.exergysolutions.com/
ADDRESS
100 4 Ave SW #600, Calgary, AB T2P 3N2
CONTACT DETAILS
Phone: (403) 700-9333

E-mail: [email protected]

OPERATING HOURS
Monday–Friday, 8:00am–5:00pm
Exergy Solutions Inc.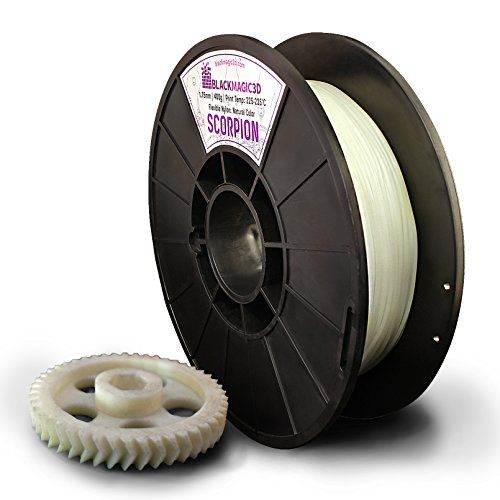 has been one of the leading engineering consultancy firms in Calgary since 2013. They have the best equipment to support research and innovation of engineering prototypes and designs.
They can give you the best 3D printing in Calgary because they are the biggest additive manufacturing factory in Western Canada.
Aside from printing your prototypes with numerous plastic material options, they also do 3D scanning to convert your equipment into models you can study and revise.
Highlights
Additive manufacturing and engineering prototypes
Plastic resin filaments
3D printing and scanning
Local engineering consultancy firm
6. 3'D Revolution Technologies
BEST FOR 
3D sErvices
PRODUCTS
3D Printing
3D Design
3D Printers
3D Supplies
3D Platforms
WEBSITE
https://3drtinc. com/
ADDRESS
Calgary, AB
CONTACT DETAILS
403-874-3131
OPERATING HOURS
Monday–Friday, 8:00am–5:00pm
3'D Revolution Technologies' goal is to deliver cost-effective and functional commercial quality 3D printed parts. They believe that you can accelerate your business with 3D printing because it can increase your design freedom, the value of the products, and rate of new product development. At the same time, it can reduce turnaround time on machined parts, assembly requirements, and inventory requirments.
In comparison to other companies, 3DRT offers a choice from a wide range of printer platforms. These are: ADM, CFF, CJP, DMP, MJP, FDM, SLA, and SLS.
When it comes to the materials, what's available depends on the chosen printer platform. These can include a variety of plastics, composites, and even metals.
People like this because on there website, they provided a concise four step process in making ideas real.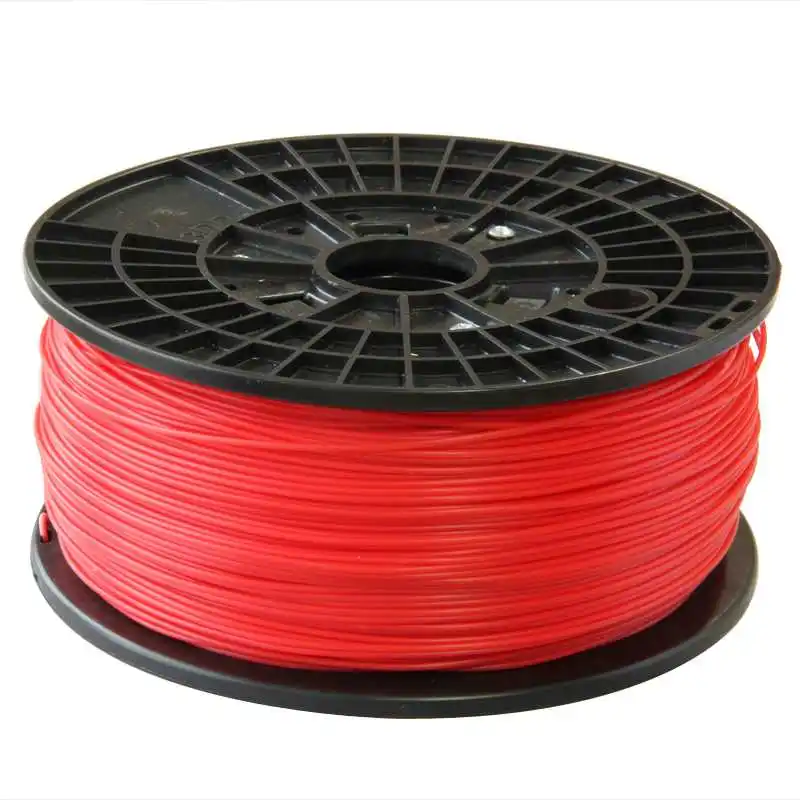 By reading this, people will get to see how and amazing 3D printing is and why they can absolutely trust 3'D Revolution Technologies.
Highlights
Requires a high-resolution STL file for each part you want to print
Also work with generic solid files (STEP or Solidworks formats)
As long as you can make a model or a sketch, you can have anything you want with the best 3D printing in Calgary.
If you're an aspiring homeowner, these printing shops can even help you visualize the space and designs you want. Just make sure you're working with the best architects in Calgary to craft you the perfect house too!
All you need to know about TPU for 3D printing
You are here
Home
So-called thermoplastic polyurethane (TPU) is a type of elastomer that is highly flexible and durable when processed. Its properties are due to the presence of alternating sequences of hard and soft segments, that is, by varying the proportion of these segments, we can change the hardness and flexibility of the material.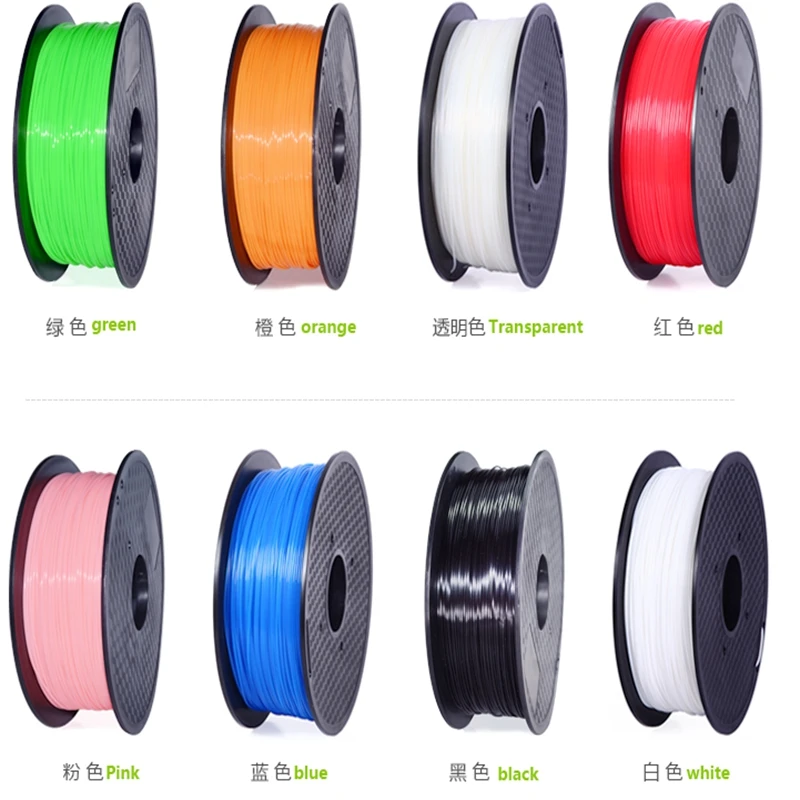 It also affects the transparency of the final parts, the softness to the touch or the adhesion of the parts. In general, we can say that TPU is a very diverse polymer that provides a very interesting set of part characteristics. In addition, this makes it possible to apply it to create 3D printed flexible models. But what should we consider when using TPU?
In the additive manufacturing industry, this material opens up many opportunities for different markets such as footwear, elastic soles, or the automotive industry for tires and shock absorbers. TPU is ideal for end-use parts, functional prototypes, concept models and custom components. This type of material is widely used to make mobile phone cases, for example, as it protects the device from bumps and cracks. Let's now look at the outstanding properties of this flexible material.
Due to its flexibility, TPU can be used to make phone cases.
Features of TPU in 3D printing
In terms of properties, we need to know that these polymers have many advantages, such as high resistance to impact, wear, abrasion and cuts.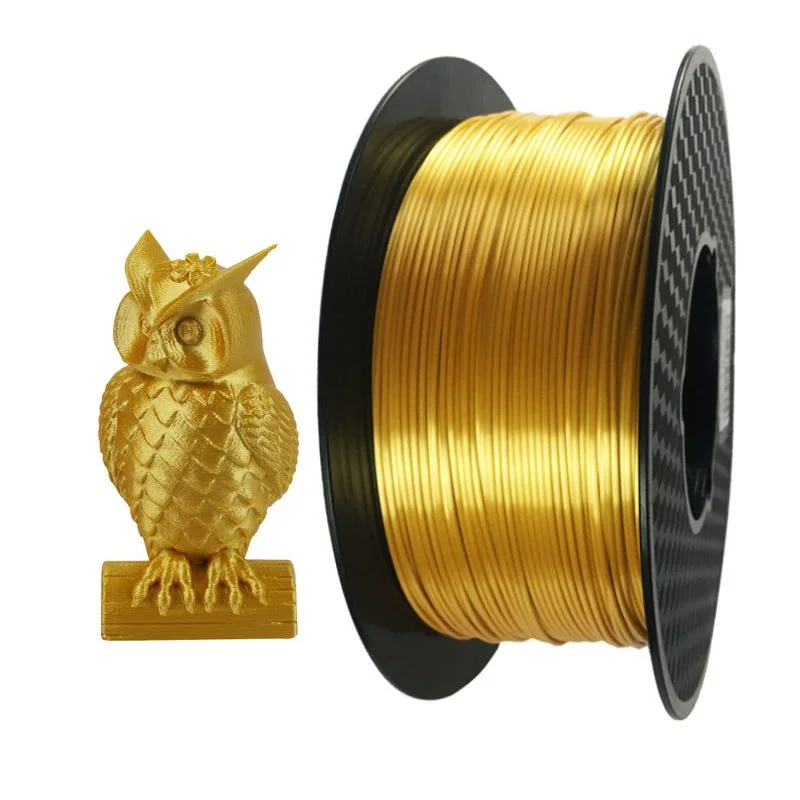 In addition, they have a fairly high adhesion to the layer, which provides excellent mechanical uniformity of the manufactured parts, making them isotropic. However, this type of material has certain limitations that we must take into account. TPU does not adapt well to hot conditions. This factor is remarkable in that, despite the wide operating range, it does not withstand high temperatures. In addition, print settings should differ depending on the technology used.
When printing parts with TPU using FDM, we suggest applying a thin layer of adhesive to the print bed to facilitate adhesion of the material. It is also recommended that the extrusion nozzle reach a temperature between 210 and 235°C to melt the filament (although this will vary by manufacturer). These are general tips, however, the success of a TPU will depend on each 3D printer's configuration and proper calibration; therefore it is recommended to perform small tests with this material before starting more complex prints.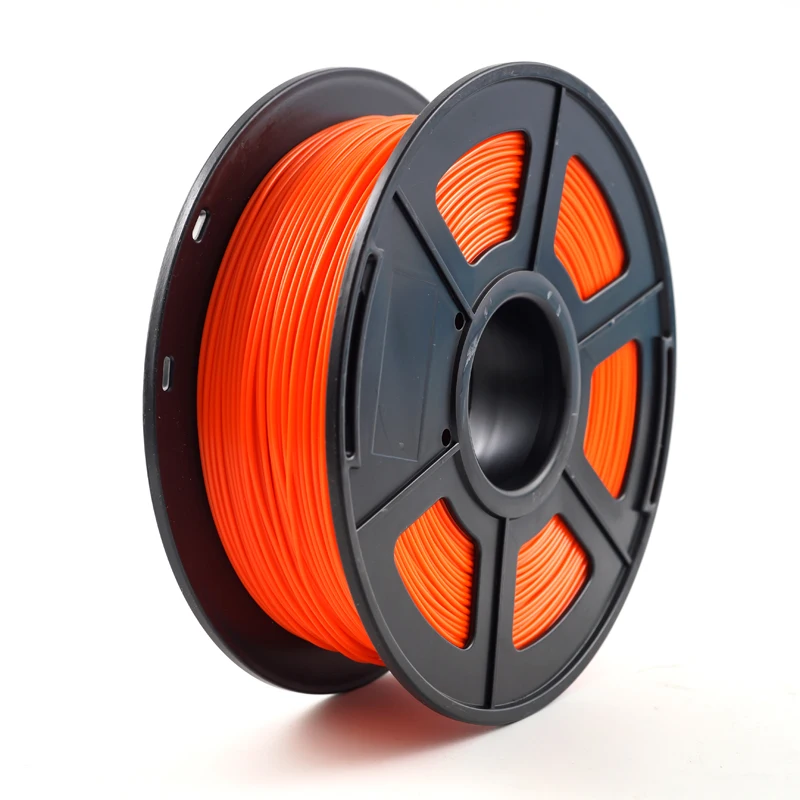 Good layer adhesion results in excellent mechanical homogeneity.
In terms of stereolithography, TPU is not recommended for small, thin-walled models or models simulating high elongation materials. When setting up a model, it is recommended that the models have their final shape and be oriented close to the production platform, but not more than 20º. Thinner and taller parts will be more difficult to print, although additional supports can always be used for optimal results.
Which companies provide these materials?
In today's additive manufacturing market, we can find major players offering TPU for flexible parts. The giant Ultimaker has a filament called TUP 95A that is compatible with its Ultimaker S5, Ultimaker 3 and Ultimaker 2+ 3D printers. According to the company, the material can withstand up to 580% elongation at break; this thread is available in 4 different colors. Another big company is Formlabs, which introduced its so-called "elastic resin" for SLA technology last year.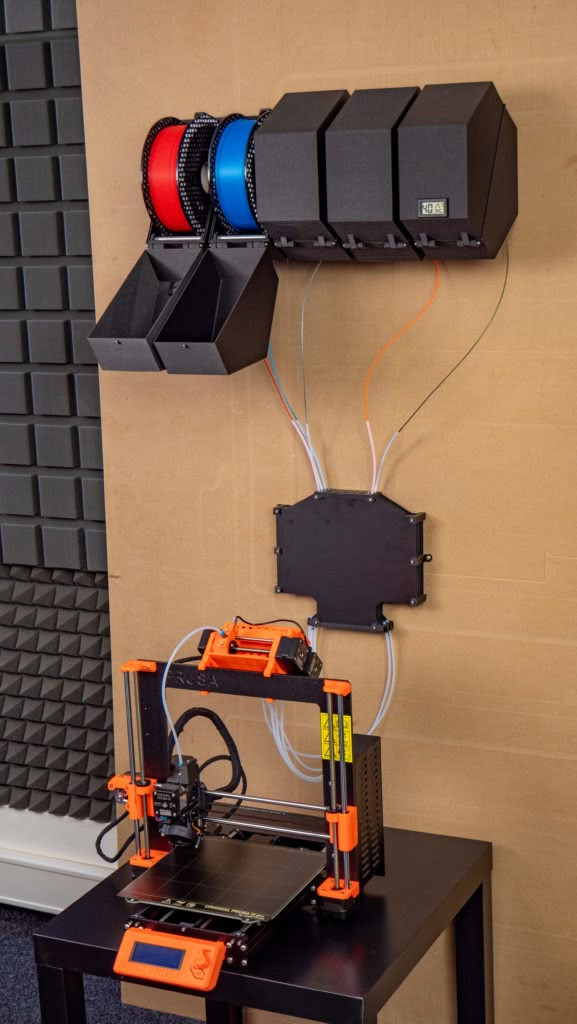 This resin has a hardness of 50 Shore A, in addition to high elongation and energy return. The elasticity and durability of this material allows it to be used in several cycles. In addition, the technology allows you to reduce costs and delivery times by printing directly on soft parts.
Source: Formlabs
There are other companies that mainly develop these materials, such as Recreus, which offers a variety of 3D printing filaments. In particular, her famous thread FilaFlex.
Source
Tags:
thermoplastic polyurethane (TPU), additive manufacturing, 3D printed flexible modeling, 3D printing filament, Recreus, FilaFlex filament, Ultimaker, TUP 9 filament5A, Formlabs, "Elastic Resin" for SLA Technology
Other materials:
Researchers determine the impact of powder processing on 316L
Scientists ITMO University Scientists as part of megagram work under the University of Toronto
Advantages of Materialise Magics when creating supports for 3D printing
Vladimir Cheverikin: We register the patents of our own .
How we taught the 3D printer to print with metal casting wax
Attention!
We accept news, articles or press releases
with links and images. [email protected]
Plastic filament for 3D printers ESUN HIPS 3D delivery in Russia
ESUN HIPS — plastic filament for 3D printers 1.75 mm
2 150₽ Select options
2 150₽
ESUN HIPS is a high impact plastic filament for 3D printing.
Izod impact strength - 11 J/m 2
Material density - 1.05 g/cm³
Delivery: 2-5 days
Diameter 1.75; colors: white, blue, yellow, green, brown, red, natural, orange, pink, green, grey, blue, purple and black
Smell: yes
Manufacturer: eSUN, China
Net weight: 1 kg.
ESUN HIPS is a high impact plastic filament for 3D printing and/or support.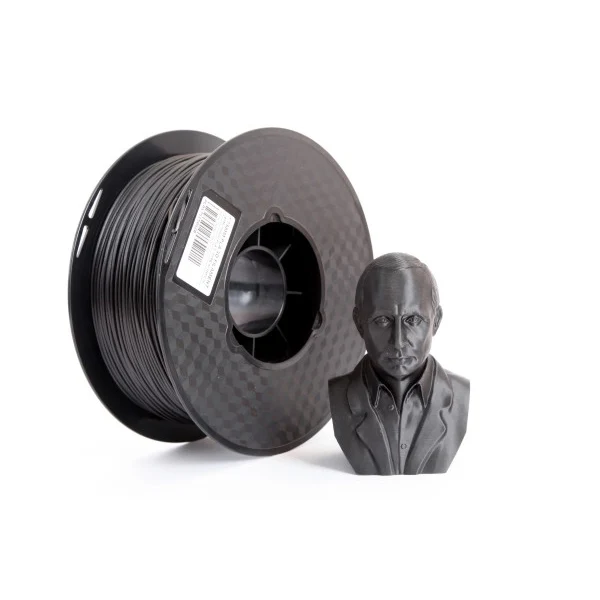 The applied printing technology is FDM.
Description
Details
Characteristics
Payment
Guarantees
Delivery
Reviews 0
3D Printer Filament ESUN HIPS
ESUN HIPS (High Impact Polystyrene) is a high impact polystyrene. Of course, this is a unique material. On the one hand, it can be used as a strong base material for building a product. On the other hand, as a soluble support material (soluble in D-limonene). The material belongs to the group of engineering plastics.
ESUN HIPS filament properties:
• High bending strength and impact resistance;
• Good for mechanical post-processing;
• Low moisture absorption;
• Soluble with D-limonene;
• Long lasting properties after printing - products are durable.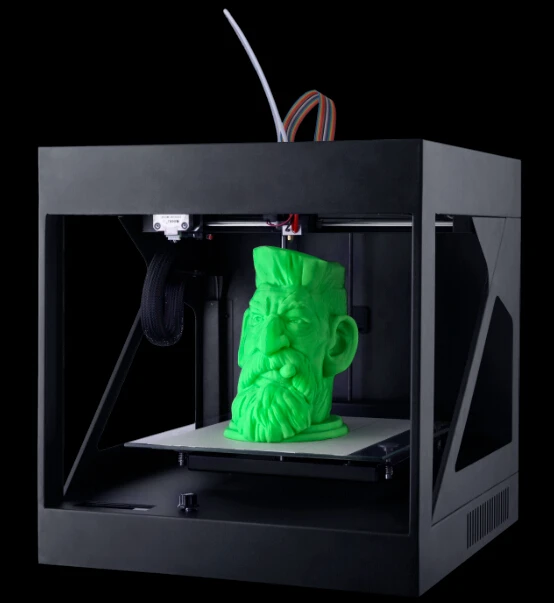 Delivery options:
• HIPS thread 1.75 mm in 1 kg spools;
Benefits of ESUN HIPS 3D Printer Filament:
Dissolves with limonene;
Low moisture absorption;
High rigidity.
⚠ Attention! As a rule, HIPS material requires the use of special means during printing, to ensure the extraction and protection of the respiratory tract.
ESUN HIPS filament printing specifications:
Temp. printing: 220 - 260℃;
Temp. substrate: 110℃;
Print speed: 30 - 80mm/s.
⚠ Attention! HIPS requires the platform to be heated to 100°C and has reduced adhesion to the platform. Use adhesion promoters. Stable printing on a printer without heating the platform to the specified temperature is not guaranteed!
Features
| | |
| --- | --- |
| Density | 1.05 g/cm³3 |
| Izod impact strength | 11 J/m2 |
| Thermal deformation temperature | 80 °C, 0. 45 MPa |
| Tensile strength | 27 MPa |
| Elongation at Break | 55% |
| Flexural strength | 39 MPa |
| Flexural modulus, MPa | 2280 9019one |
| Melt Flow Index | 3g/10min(200°C/5kg) |
| Print speed: | 30 - 80mm/s |
| Purpose | engineering, hobby |
| Diameter | 1.75 and 2.85 mm |
| Form | Hard plastic thread |
| Odor | Must be monitored |
| Net weight | 1 kg. or 2.5 kg |
The table shows the technical specifications of ESUN HIPS - a plastic filament for 3D printers.
Payment
The Multismol online store provides cash and non-cash payment.

Cash payment is possible only upon delivery of the order by an employee of a courier company in Moscow, Moscow region, St.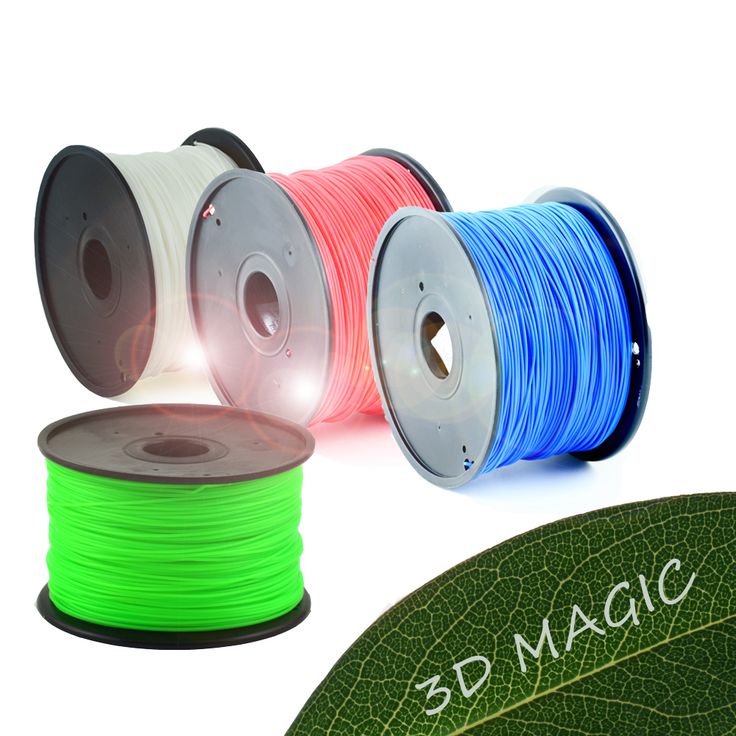 Petersburg and the region.
In all other cases, we accept non-cash payments through the secure Internet acquiring of PJSC Sberbank. We accept cards of payment systems VISA, Mastercard, MIR, JSB. You can also use SberPay to pay.
If you want to purchase goods for business, let us know about it and we will issue you an invoice for payment from the current account of a legal entity or individual entrepreneur.
You can get more detailed information about payment in the section - Payment.
Guarantees
The Multismol shop carries out its activities within the framework of the legislation of the Russian Federation.

We guarantee that all goods are purchased legally from manufacturers, we do not distribute illegal goods or fakes.

We offer a money back guarantee if the item is out of stock or not delivered. And also, in case of delivery of low-quality goods.

We use the official Internet acquiring of Sberbank PJSC for payment, which guarantees secure payment.