How to make money with a 3d printer reddit
How to make money with a 3d printer?
How profitable is 3D printing?
But first, let's answer this question. Can you really make money with a 3D printer?
The answer is yes and no. It depends on the niche that you serve. If you're 3D printing for the general consumer, then your profit margin might not be high because it's for personal use. Consumers love cheap stuff. You'll barely cover your cost because of the amount of labor required to finish just one job. But if you're serving clients where 3D printing solves a costly problem that they have, then they are more willing to pay you a lot more to solve it for them.
Here's what we mean by that.
Scenario A: Joe is looking to 3D print a door handle because his door handle broke.
Scenario B: Amanda is looking to 3D print a prototype of a product she plans to sell on Kickstarter.
Believe it or not, we get a lot of Joe's looking to get a quote for their missing appliance part.
And most of them are surprised by how expensive 3D printing is and why can't it be as a cheap as Amazon!
We turn them away. Cheap clients are not worth your time.
Best entry level 3D Printer
Don't have a 3D printer already?
Phrozen Sonic Mini 4k 3D Printer
Check out this Phrozen Sonic Mini which is very popular among 3D printed miniatures enthusiasts.
$349.99 from Phrozen3D
Commisions earned
Different ways to make money with 3D printing
We've listed a couple of ways you can make money with a 3D printer. Some of these ideas are really good, some of them are bad. But we're listing them any way and it's up to you to make that decision if it's even worth considering.
Let's dive right in!
1. Sell pre-made 3D prints on Etsy
Etsy is one of the biggest marketplace for 3D printing. A lot of 3D printing hobbyists and even professional gravitate towards Etsy because of its large audience who are into handcrafted stuff.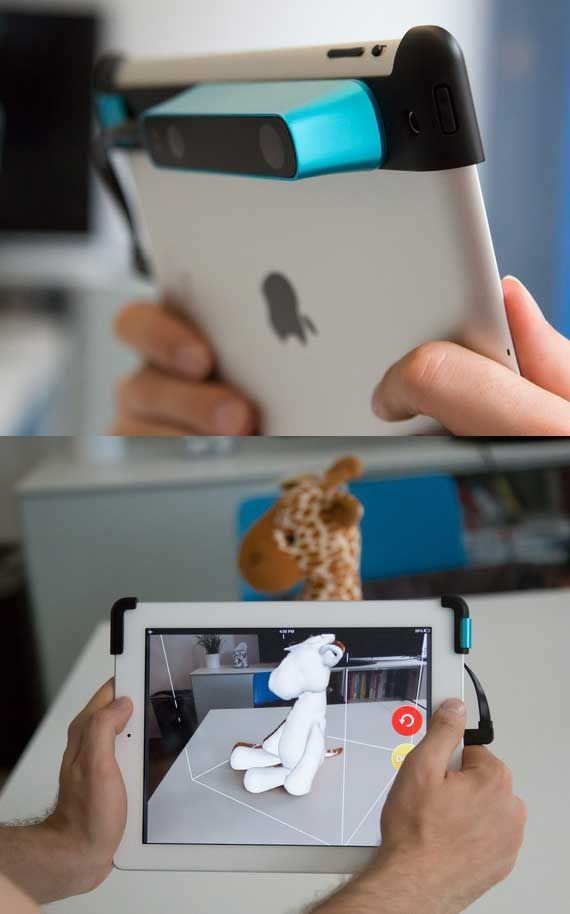 Some of them have even made a name for themselves on Etsy, whether that's selling pre-made items with a little bit of customization or selling full on 3D printed objects.
When we were starting out back in 2016, we were the first ones to start selling 3D printed planters. Made boatloads of money but ultimately had to stop because of copyright issues. But also partly, because it wasn't where we imagined company .
Remember how we said cheap clients aren't worth your time. On Etsy, you will encounter a lot of cheap clients.
Pros
Quick way to validate your 3D printing idea
Benefit from Etsy's huge audience
Running ads are cheaper compared to Google
List of 3D printed products that you can sell on Etsy:
D&D miniatures

Planters

Vase

Freezing Bernie
How do you choose which products to sell?
On Etsy, you will see a lot of people selling different variations of the same thing - planters, iphone holder, headphone holder, etc.
Why?
Because these things sell!
Like it or not, Etsy will be full of copycats and originality doesn't matter. If your product sells, people will copy it. (And vice versa)
How can you stand out on Etsy?
There's a lot you can do to stand out, but here are some of the common ones that we hear over and over again.
Offer something unique that differentiates your product. Whether that's offering higher quality 3D print (resin), custom finishing, etc.

Avoid competing for price. It becomes

Ask your happy clients to leave a review

Take high quality product photos
2. Offer a specialized 3D printing
This comes down to finding a niche that you're comfortable to work with or if there's enough margin for you to be profitable.
Here's a list of niches you can offer your 3D printing services to:
Tabletop Miniatures

Toy Designers

Jewelry Designers

Architecture firms

Engineering firms for prototyping services
Pros
You can standardize your process
Repeatable business
Easier to master one industry than be a jack of all trades
You can become a known expert in that industry
3.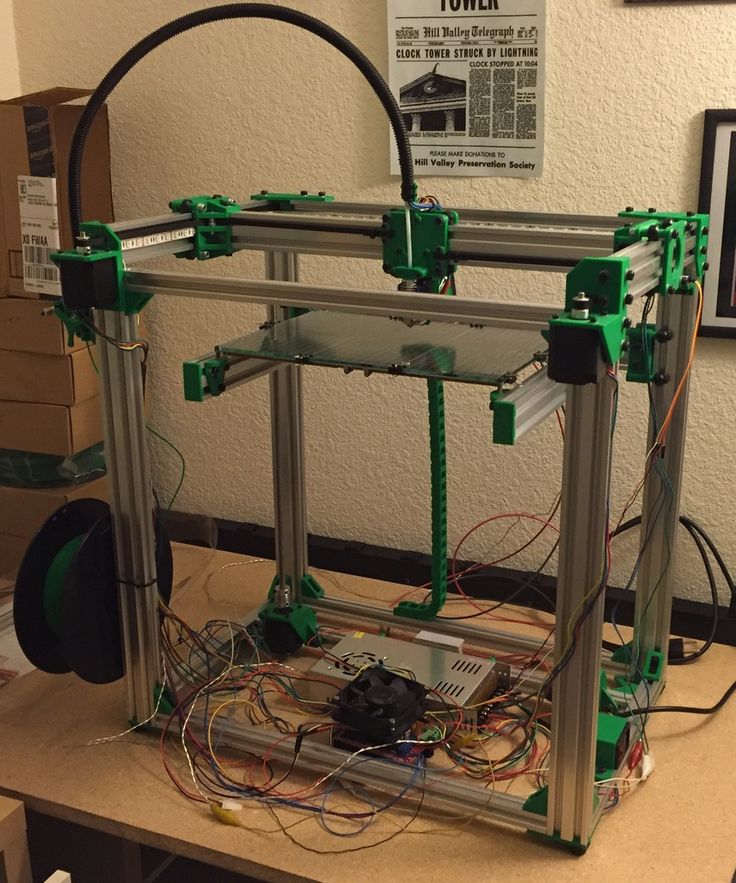 Start a 3D printing business in your local area
We'll start off by saying that starting a 3D printing business is the most difficult thing to do out of all the other ideas on this list.
Pros
Potential for high profits
Local advantage over online only 3D printing companies
We were fortunate that we were located in NYC, where there is huge demand for 3D printing, and that we started in the early days when 3D printing was still new.
We're not saying this because we don't want you to compete with us, but we're saying this because we want you to know the risks involved in the 3D printing business. Many 3D printing companies have gone out of business because they could not make a sustainable profit to keep the lights on.
The amount of work that you have to put in on fulfilling custom orders is a lot. If you don't opt for an automated system, you end up doing a lot of back and forth with clients. And if you do opt in for these instant quoting systems, you can get a lot of low end jobs and lose out on clients with a very custom need.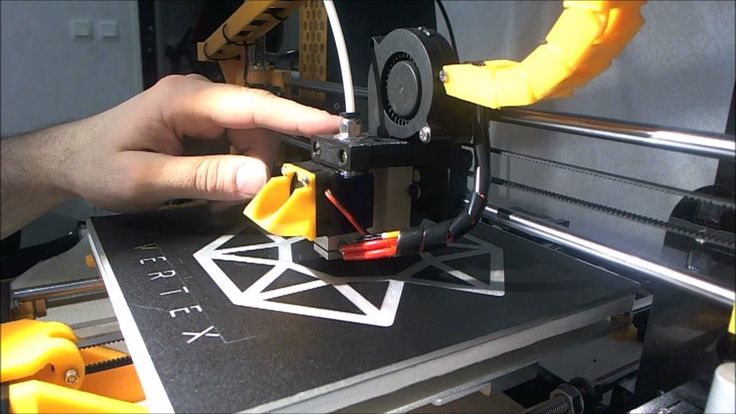 The real money in offering a 3D printing service, especially if your a small business, is if you can differentiate yourself from merely becoming a commodity.
For us, we had to become more than just a 3D printing service. It sounds corny, but that was the reality. We had to offer other services that would add value to 3D printing. For example, a marketing agency came to us for 3D printed trophy in 24k gold. But we know that we can't 3D print gold. We can either tell them to take it to a metal plating shop or we can do it ourselves and charge on top of it.
We can charge a lot more because:
We're taking all the risk. If that metal plating fails, we have to 3D print again.

We're making their lives so much easier by being an expert at this field.

And if they're on a really tight deadline, we can charge even more because we're guaranteeing results.
Clients who care more about their time and results are willing to pay you a lot if you can deliver.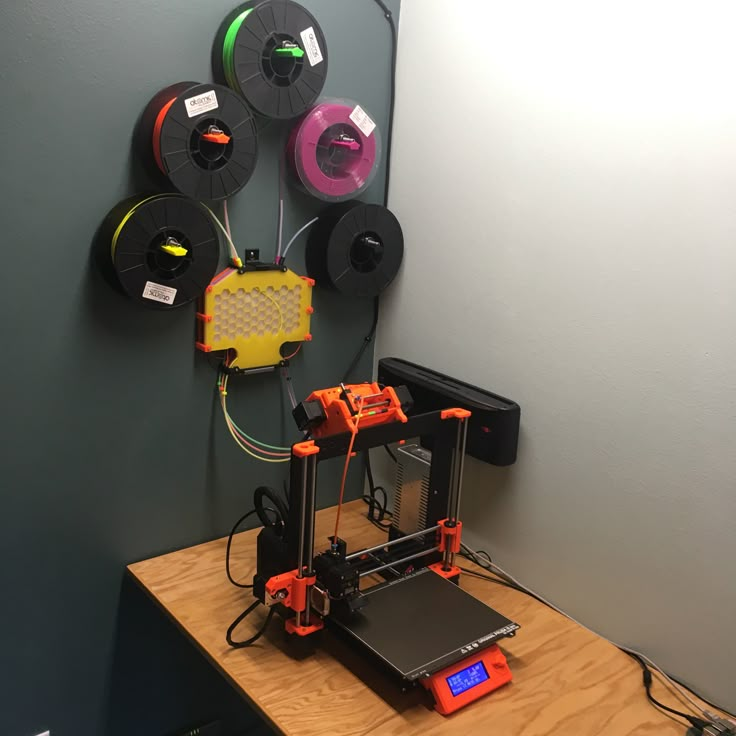 So we've partnered with a local metal plating company and later on started offering metal plating services for 3D printing.
Having capabilities more than 3D printing will allow you to charge more than just the 3D print by itself.
Whether that's painting, or creating molds. Whatever it is, you need to find the right clients.
Bonus: Offer 3D scanning services
3D scanning and printing services are perfect way to increase money you can make from owning 3D printer. Although this would require buying a 3D scanner, it's a good option to think about when increasing your chances of landing a 3D printing client.
4. Sell your 3D printing designs
Making money with 3D printing isn't only limited to running your 3D printer 24 hours a day. You can also make money from selling 3D models!
This might be hard if you don't have any design skills. You can either learn or hire a designer on Fiverr or Upwork.
Pros
You can make money while you sleep
More scaleable than running a 3D printing business
Patreon Business Model
Here's how it works.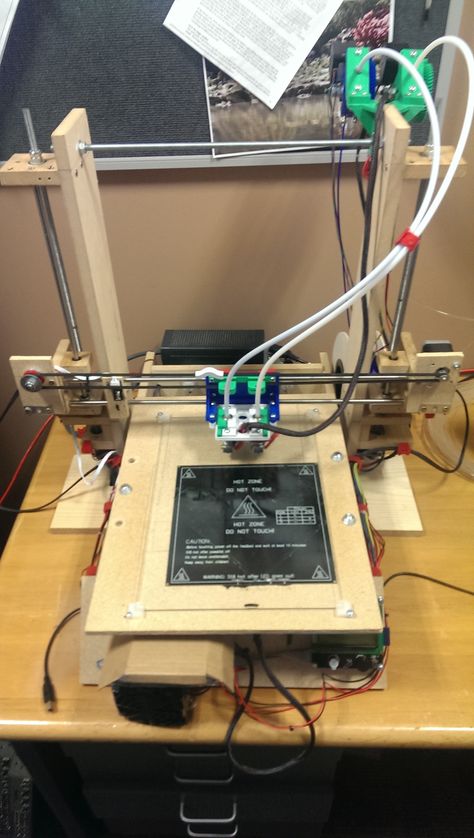 People pay you an X amount every month for you to publish 3D models for them.
This business model is very popular among the tabletop miniature community.
The above picture is from LordOfThePrint's Patreon. They're one of the popular designers focused on building 3D designs for tabletop gaming. They currently have 1,933 subscribers as of this writing. Assuming only 5% of that is merchants, (about 100) that's $3,866 of monthly recurring revenue!
Take this WallStreetBets 3D model by ChaosCoreTech for example. We spent $50 to have the rights to sell their design for a month. Imagine having 10 Etsy sellers wanting to sell your 3D model. That's have $500 of passive income every month for a few hours of design work!
Merchants/Etsy sellers are great target to sell your 3D models to because:
They'll use it to make more money

They know that your 3D model would print properly because you also know how to 3D print. You might also include supports to make it easier for them

You can show them how it would like 3D printed, thus, making it even easier to sell.
Marketplace Business Model
Some prefer to sell their designs as one-off product that people can just buy online without having to subscribe monthly.
Places where you can sell your 3D models
MyMiniFactory

CGTrader

TurboSquid
5. Start a YouTube Channel
We know that this is easier said than done. Creating content requires time, effort and consistency. With the amount of 3D printing related youtube channels out there, it might be hard to stand out.
But we're not here to stop you from starting your own channel. We're just here to tell you that you can make money with it.
Pros
Potential for high earnings
You can use your audience to make more money aside from YouTube Ads
6. Sell an online 3D printing course
If your confident enough with your 3D printing skills and you have knack for teaching others, then selling an online course about 3D printing can
What should you teach?
Again, you need to find a problem where people are willing to pay money for.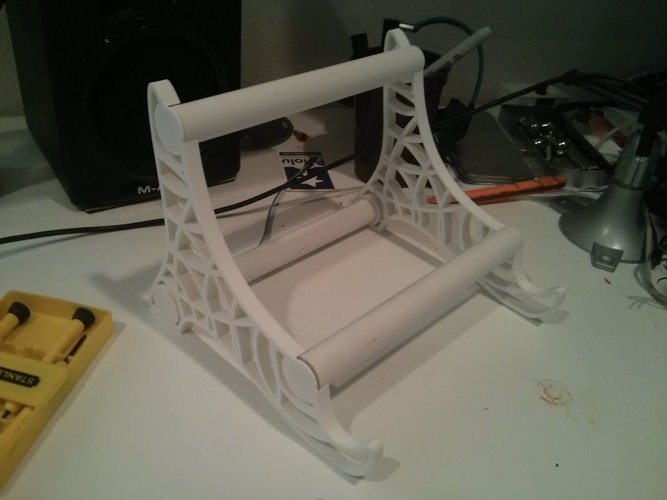 If you search "3D printing" on Udemy, you'll find 3D printing courses that people are paying for.
It doesn't have to be "how to operate a 3D printer", it can be a course on "how to operate a profitable 3D printing business". With this strategy, you'll attract clients who are willing to pay money to make more money.
Pros
The following ideas are not so good
So you can probably skip to the end if you wish to.
7. Rent your 3D printer for events
With the pandemic and all, this is probably not a good idea. But it's still an idea right?
The business is very similar to a photo booth. A bar mitzvah will hire you for 3 hours to 3D print keychains for them.
But 3D printing takes a long time. They are going to complain that you didn't 3D print for everyone.
Yup, bad idea.
8. Sell your 3D printer
You can quickly make money if you sell the 3D printer you just bought.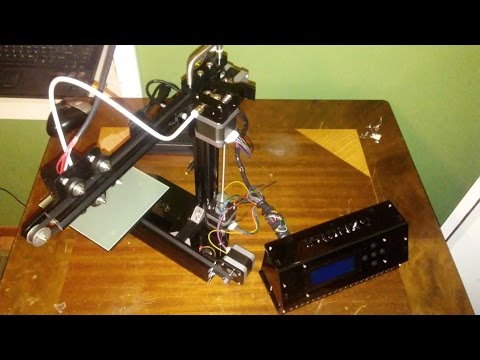 Guaranteed.
All jokes, aside
9. 3D print the word "money"
You will literally make "money" with a 3D printer with this strategy.
In summary
Yes, you can make money with a 3D printer. And there are a lot of ways that you can do it, whether that's selling 3D printed items, digital goods, or even offering a 3D printing service in your local area. Is it easy to make money 3D printing? It's not. You still need to work hard(and smart) to become successful in the 3D printing business.
11 Ways to Make Money 3D Printing in 2022 – Clever Creations
Our site is reader-supported. When you buy via the affiliate links on this site, we will receive a commission at no cost to you. All opinions remain our own. Learn more
Ever wondered about turning your 3D printing hobby into a profitable business venture? We're here to tell you that there are several ways to make money with 3D printing even as a beginner.
In this guide, we'll examine the best ways how to make money with a 3D printer, which 3D printing services are most in-demand right now, and what you need to know about running a 3D printing business before you get started.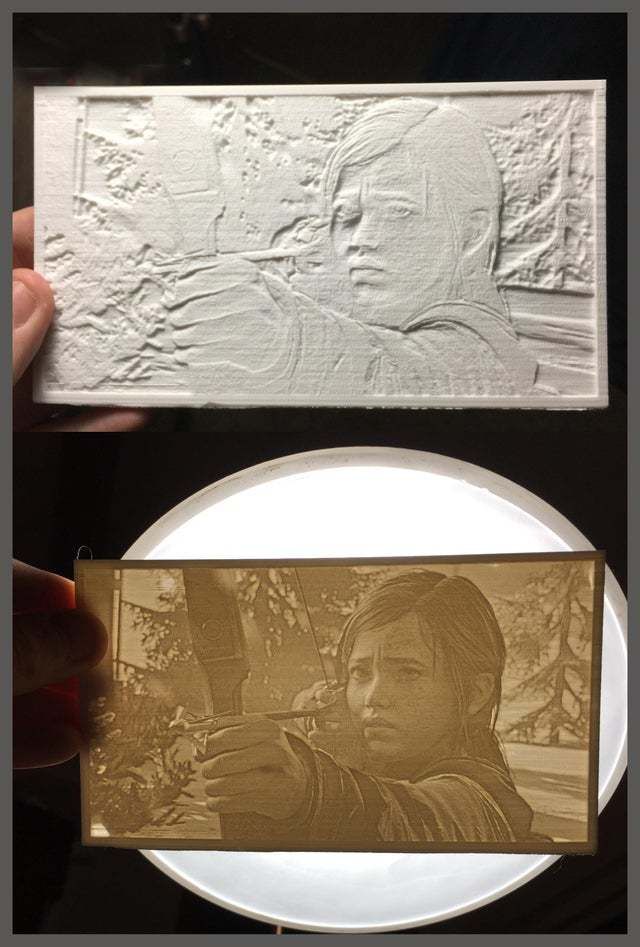 Best ways to make money with a 3D Printer in 2022
1. Design and sell 3D prints
If you want to design, print, and sell your own 3D printed items, there are a few different ways to do it. For example, you'll need to decide if you want to stick with a set of specific designs or if you want to work on commission.
Personalized or custom items mean you have to make a new 3D model for every order. Offering only pre-designed items allows you to make items ahead of time and ship them out as needed.
There is a market for nearly every type of 3D print you can create, so choose the types of items you enjoy making. After you have decided that, figure out where the customers for those items like to shop so that you can offer your products there.
What can I make and sell with a 3D printer?
In terms of the things to 3D print and sell, your products can be anything from planters to phone cases to home décor items. Ideally, the products you sell line up with your own passions while still being in high demand from your target audience.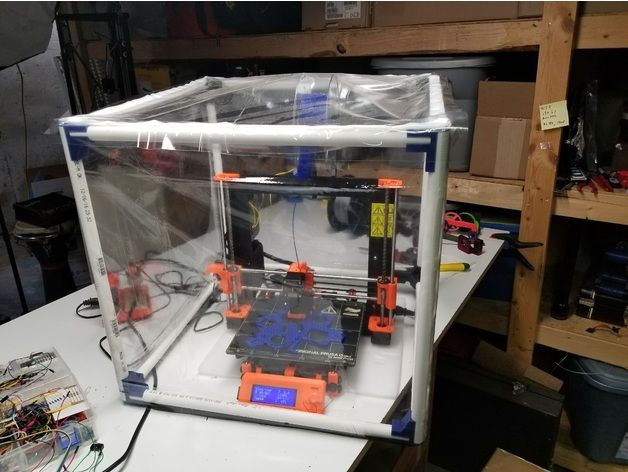 Some of the most popular things to make and sell are:
(D&D) miniatures. 3D printed miniatures are very popular at the moment. Unlike store-bought miniatures, these can be fully customized to your customers' liking. You can also paint the miniatures before shipping them out, but many customers don't mind painting minis for themselves, or they leave them unpainted altogether. When doing this, we recommend you use a resin 3D printer for miniatures.
Jewelry. 3D printed jewelry can be sold at a high mark-up and for more money than other items, but there is a lot of competition in this niche on sites like Etsy. For 3D printing jewelry, a resin 3D printer (or even a high resolution 4K+ resin 3D printer) is ideal.
Image: xfanta via MyMiniFactory
There is a lot of demand for 3D printed jewelry
Cosplay items. Creating and selling cosplay items can be a profitable endeavor. 3D printing helmets, 3D printing armor, or all kinds of other props are valid ways of making money with a 3D printer.
Planters. Attractive self-watering planters aren't always easy to find in retail stores. That is one of the reasons why they are popular things to 3D print.
Toys. Toys are easy to make on FDM printers and barely need any post-processing.
These are just a few examples, but the list is practically endless. Think key chains, customized shoes, personalized crafts, or other one-off items. You can sell designs of others (if the copyright license allows), or create your own designs and your own products.
Where to sell 3D prints?
There are many platforms you can use to sell your 3D printed items and make money with a 3D printer, both online and offline. Most sellers choose a few different platforms for selling to reach a variety of markets and audiences, as well as to bring in more money.
While it's important to not limit yourself to one sales channel, you should also be careful not to spread yourself too thin.
Offline
You have several choices for selling your 3D printed items in person.
Events like craft fairs, trade shows, garage sales, and festivals can all give you the opportunity to show off your 3D prints and gain customers. If you have access to electricity at the event, setting up your printer in your booth can be an easy way to attract people to your table.
You can also put your 3D printed items into consignment shops or set up a display in local businesses. This gives your 3D printing business local exposure without committing to a storefront.
Online
To reach a large and varied global market with your 3D printed items, you should sell online. You should ideally have your own online store at some point. In the meantime, there are several eCommerce platforms that can help you get started:
2. Start a local 3D printing business
Starting a local 3D printing business is one of the quickest ways to get customers and generate sales. You can manufacture custom parts, tools, and necessities for other local businesses.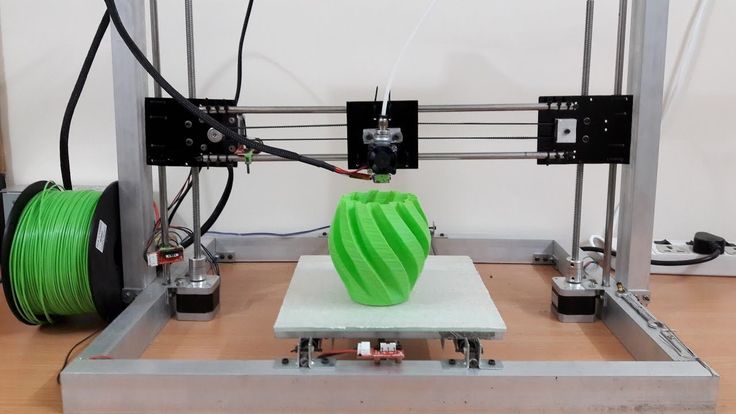 This is especially true if you live around several factories or plants. You can reach out to your local bakery about cookie cutters, or make trophies or awards for events.
Recommended:
The 5 Best 3D Printers for Making Cookie Cutters
The list goes on. You will be surprised by how much you can contribute to your local community once you just start asking. If you are wondering how to make money with a 3D printer, this option offers you lots of potential.
While opening your own business sounds complicated, it's a rather straightforward process. You should contact your local authorities or city council to double-check the ordinances. You may find that you won't need any permits or zoning updates to run it from your house. That depends on where you live and how your local laws are set up.
What do you need to start a 3D printing business?
3D printer
It goes without saying that if you want to start your own 3D printing business, you need a 3D printer.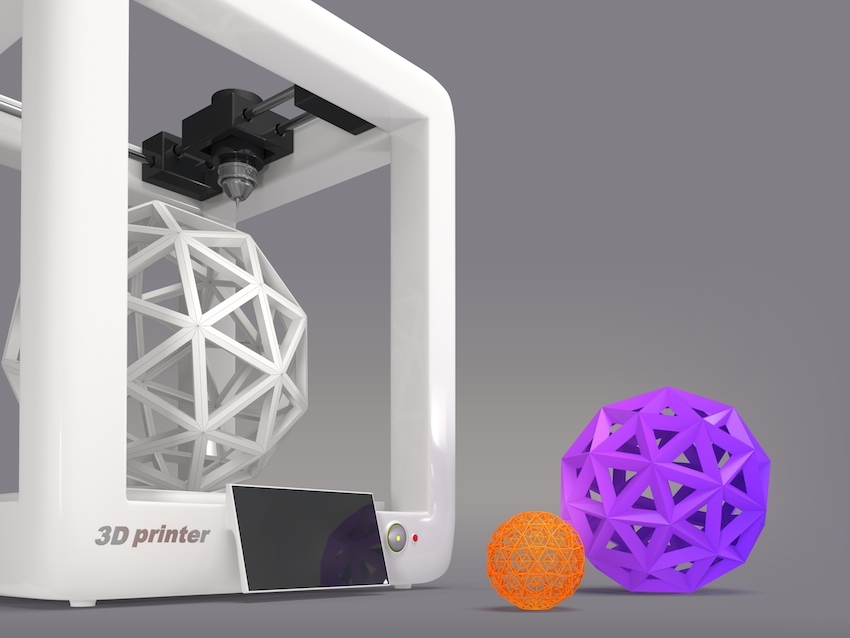 In this case, it should be a reliable 3D printer that you are already familiar with and have a stock of spare parts for.
You don't want to start taking requests from customers and have to cancel their orders a week later. Things like this happen when you're waiting on a replacement part or because something basic went wrong and you don't know how to fix it. Be prepared with basic troubleshooting knowledge of your machine and backup components before you start.
You don't need a top-of-the-line printer to offer your 3D printing services. However, you should aim to have a properly working and time-efficient one. Every minute that you spend re-leveling your build plate because your printer falls out of alignment is a minute that you have to account for through higher printing fees or lost maintenance costs.
Going with a 3D printer under $1000, like the reliable Prusa i3 MK3S, is a good way to save yourself time.
On the other hand, if you decide to go with a budget 3D printer, like the Ender 3 V2, you can make use of the many Ender 3 upgrades that turn it into a more time-efficient machine.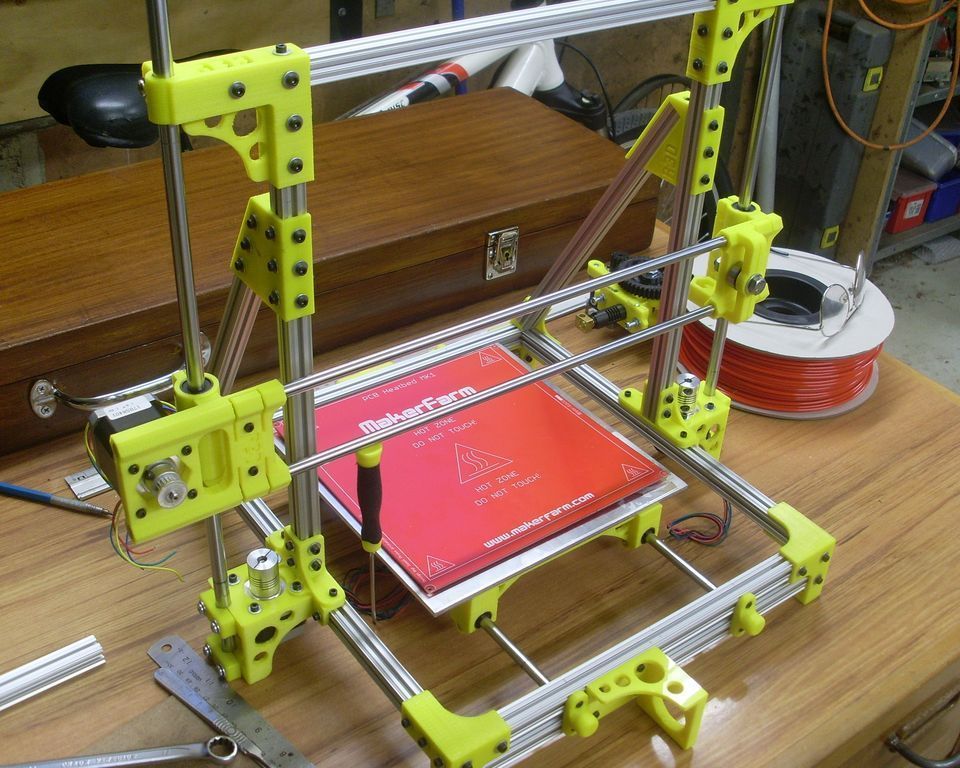 One example of this is the BLtouch leveling sensor, which removes the need for manually leveling the build plate.
Business website
You need a website to inform your potential customers about your 3D printing business and to capture leads. You should have this set up by a professional web designer if possible. This will be your main touchpoint for customers to interact with your brand. As such, you want it to look good and reputable to bring in those early clients.
You should also contract a graphic designer. They will make your logo, company palette, and other branding materials. Your web designer will need them to keep your website design on-brand.
Some web designers can do both (and vice versa). Just be sure that they have a strong foundation in branding if you choose to use one person for everything.
You can go as basic or complex as you would like with your final website design. It depends on what types of services you plan to offer and how much of the pre-purchase and buying phase you want to happen online.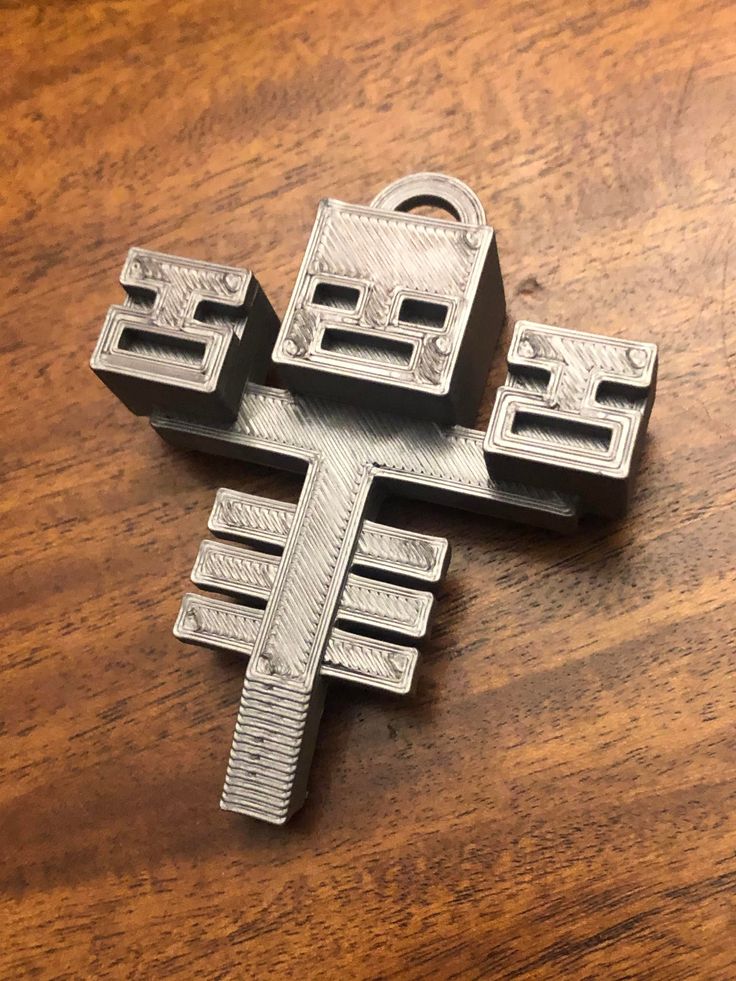 Premium add-ons like an online store, quote generator, appointment scheduling app, and other tools add value to your end customer. They will cost you more money in upfront design charges since they may require adding a web developer to your project as well.
3. Design and build prototypes
Using your 3D printer to design and build your own (or someone else's) product prototypes is a great way to monetize your machine. For other people's prototypes, you can charge them for designing and building them. For your own prototype, you can send it into production and have your own product line thanks to your 3D printer.
4. Rent out your 3D printer
Many people love the idea of 3D printing but don't have the time, space, or money to buy their own printer. Or sometimes they just need the occasional niche print and don't think it's worth it to buy their own machine.
That's where you and your 3D printer rental services come in! You can charge customers a fee for a printing service where you print their models on your printer.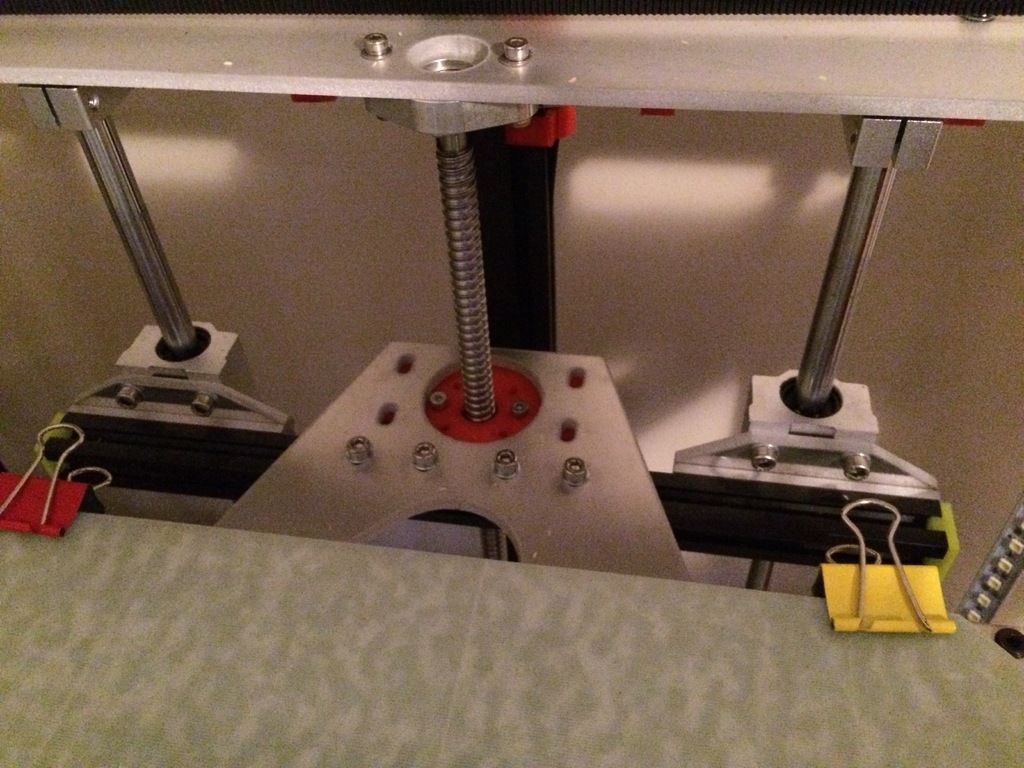 Doing this during your 3D printer's usual downtime lets you make money 3D printing in moments where you don't need to use the machine for yourself.
This seems like one of the easier options on this list to try. However, print on demand does have some complicated elements to consider. You have to be properly compensated for all time and materials involved.
That includes the cost of your time spent leveling and maintaining the printer (as well as the cost of wear and tear on your machine from additional usage). Keeping in mind the 3D printer's electricity usage and other 3D printer costs is important too.
For your 3D printing service, you also need to consider if you will honor requests for certain colors of filament, what types of filament potential customers can order, and if you will also include services for post-processing for a fee.
Image: Mtar Einbern via MyMiniFactory
Post-processing can also include painting
5. Sell digital 3D models
If you're a skilled modeler, sculptor, or drafter, you can forgo the necessity for physical products and sell your 3D model files online.
This option is more of a passive income business model that can work beside or be independent of a physical product line.
Selling digital files like 3D models lets you make money on one product several times without having to make the item more than once. It becomes even more efficient if the digital files you sell are existing assets from another project that weren't used anymore and would otherwise have no value.
While you won't be making money in large sums per sale for 3D models, they can still earn a higher lifetime revenue than a print and sell option of the same model. Digital files simply sell with more regularity than physical objects and have no production cost associated with each extra copy sold.
Where to sell 3D model files
The first place you should consider selling your 3D models is on your own website. If you already have one of those for your local 3D printing business, excellent. If not, start looking for a web designer ASAP.
Third-party platforms charge fees to use their services.
Having your own eCommerce site ensures that you get a larger percentage of profit from each sale and increase the money you make 3D printing. The downside to this is that you have to build your audience and website traffic yourself. Most third-party eCommerce platforms bring their audience to you.
Some of the best places to sell your 3D models are:
Etsy
MyMiniFactory
CGTrader
Cults3D
Image: DarkFigurines via MyMiniFactory
3D models are loaded into a slicer program to generate instructions for the 3D printer
6. Start a YouTube channel
You can use your 3D printing knowledge to set up your own YouTube channel. Build your audience by posting cool and helpful 3D printing YouTube videos to your channel.
It is possible for you to earn revenue from ads, donations, affiliate programs, and brand sponsorships. If you get a large enough following, companies might also send you free products to review.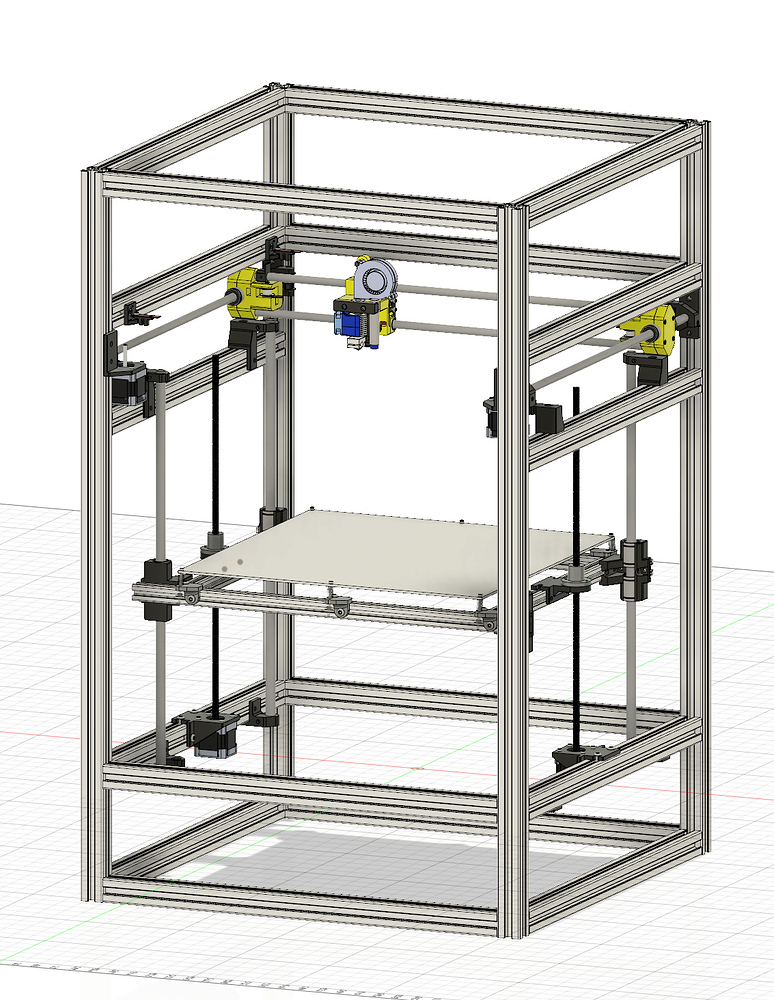 You most likely won't make a full-time living from YouTube (especially at first). However, if you grow it as one of several monetization strategies, it can be helpful. It's a great way to push potential customers to your website or online shop. It can also help develop your name as a knowledgeable person in the industry.
7. Start a blog
You can use a blog to write 3D printer-related content and share your knowledge with others. Like YouTube, you can monetize the content on your blog through ads, affiliate programs, and paid sponsorships. Having a blog gives you more control over the creative process. You also make a lot more from ads on your website than YouTube pre-roll ads.
You can also use your blog as a way to bring readers to your website where you sell your prints, 3D model files, and other products. Your blog content acts as a verification that you know what you're talking about on the subject of 3D printing.
It shows that you can be looked at as a trusted source.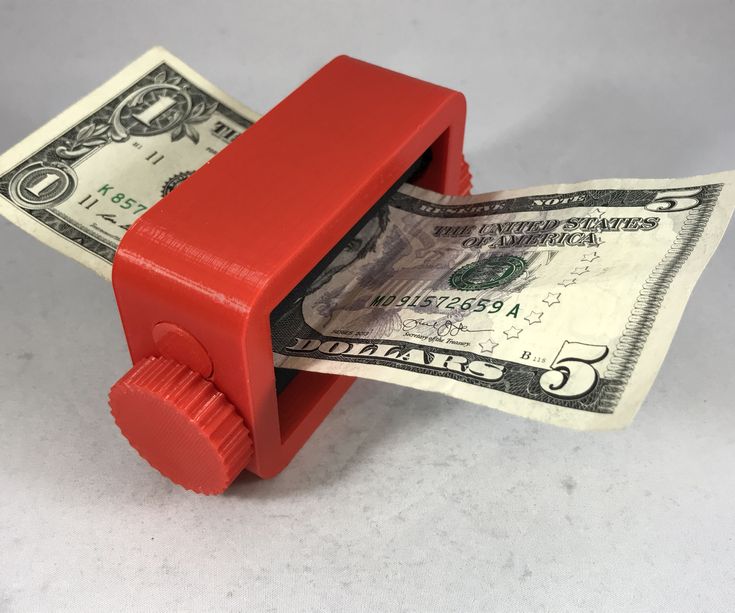 This is called brand authority, and it makes it much easier to convert an audience member into a customer when they already trust what you're saying.
8. Repair things in your household
A 3D printer is a great tool to have around when something in your house breaks. With basic computer-aided design (CAD) knowledge and (free) 3D modeling software, you can design replacement parts for broken appliances, furniture, and so on.
Normally when something breaks, you have to order a new part from the manufacturer. You potentially have to replace the entire thing if the manufacturer can't help you. By doing basic repairs, 3D printing your own replacement parts, and keeping your old belongings in functional shape, a 3D printer helps you save money over time.
9. Repair 3D printers for others
There is no denying that 3D printers can be a bit temperamental sometimes. They have a large number of parts to make them operate the way they should. If someone is new to 3D printing or never learned what most of those components are meant to do, they will struggle to fix it when something goes wrong.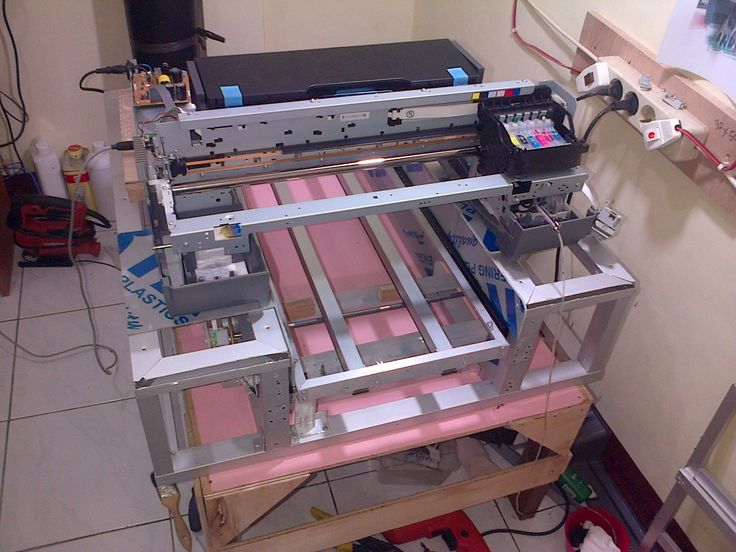 Put your technical 3D printer knowledge to good use and offer to fix broken printers for a fee. Most people will be happy to spend money to let someone more capable deal with it. You get paid work from a person who was likely never going to use your 3D printing services or buy your products.
10. Flip broken 3D printers
If a 3D printer is broken badly enough that the owner doesn't want to fix it, you can still salvage it by fixing it up. After you have repaired it, you can then resell it for a profit. You can also keep it for spare parts for another 3D printer and sell that one afterward.
11. Offer 3D printing courses
If you've been 3D printing for a while, you probably know quite a bit about the subject. Consider using that knowledge to create an online course or series of online courses that teach new 3D printing enthusiasts the basics.
It will be a big initial investment of your time to plan the course, film it, edit it, compile it, and market it.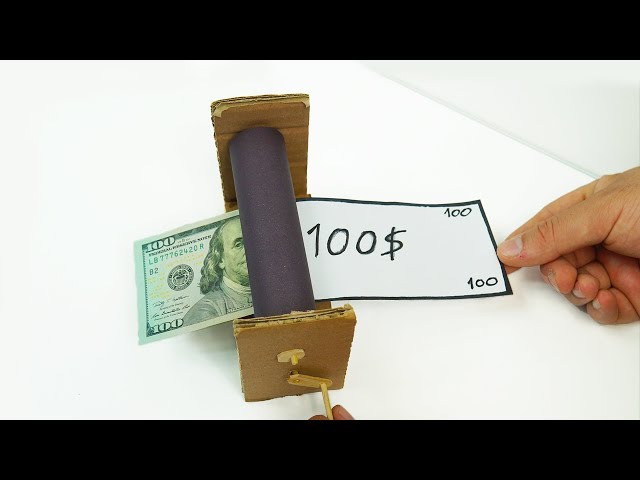 However, you can continue to sell the course for years to come while doing little to no maintenance work on it.
You can host the course through an online learning platform like:
Skillshare
Udemy
Domestika
Teachable
You can also host it through your website if you have one (and use your blog to help market it.)
Frequently asked questions
Can you make money with 3D printing?
Yes, there are many ways you can start making money with a 3D printer. Selling 3D prints (like phone cases) or offering 3D printing services are some of the most popular methods, but there are many more you can choose from.
Is it legal to sell 3D prints?
As long as you follow the copyright license on any 3D model you use, you are legally allowed to sell 3D prints of the model. For any models you design yourself, you are the license holder, so you can use the models freely.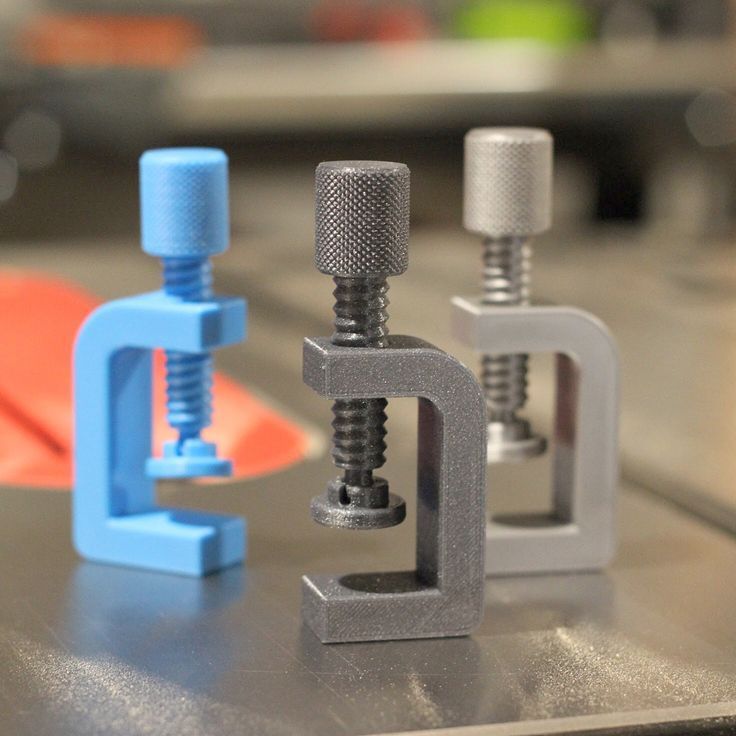 If any of the models depict copyrighted or trademarked content, that overrules the designer's license. For example, if someone designed a 3D model of a well-known cartoon character, they still cannot sell prints of it because the character is not their intellectual property.
Image: edoyola via MyMiniFactory
Always check whether the objects you 3D print are copyrighted or not
Is 3D printing a good side hustle?
Yes, 3D printing is a great side hustle if you already know a lot about the subject. If you are brand new to 3D printing and are trying to jump into starting a business with it from day one, it might be a frustrating experience.
Taking some time to learn your 3D printer, understand the settings, and be able to troubleshoot the most common issues are going to be very helpful in the long run. It will also ensure that you don't guarantee your 3D printing service to someone before you are able to render it.
3D printing is also not much different than beginning any other side business.
Starting a 3D print store or print-on-demand service requires niche market research, marketing, social media skills, and some understanding of business management. Those are all skills anyone can and should learn to increase how much money they make with their side business.
How long does it take to start making money with a 3D printer?
That depends on a few different factors. If you are trying a few of our suggestions on how to make money with a 3D printer, your chances of quickly connecting with new customers are higher than if you only stick to one method or sales platform.
How quickly people buy from or contract you also depends on having things like:
A professional-looking website
Clean and effective copy on your website and product listings
High-quality pictures of your products
Well-defined policies for shipping, returns, customization, etc.
Good pricing (that doesn't mean fighting to be the lowest)
Accurate market research and a good strategy for your business
Not all of these factors have to be a slam-dunk every time.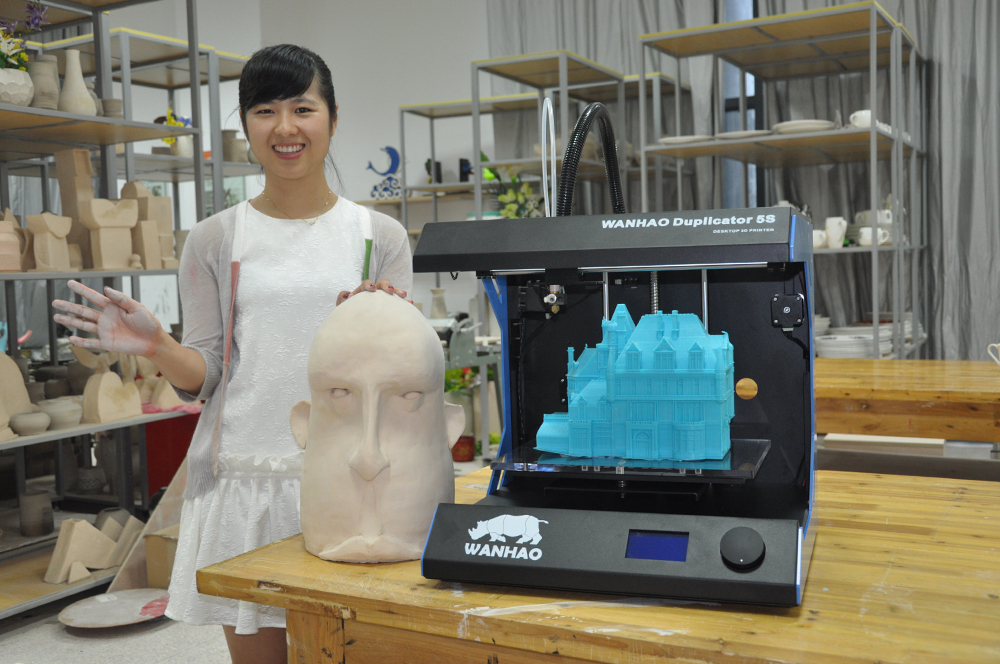 Online shops with terrible pictures make sales every day, while some with professional product photography do not. People stumble onto products by accident every day, even if their marketing strategy is abysmal. These are just some things that may color your timeline for profitability.
How long does it take to learn 3D printing?
If you have a plug-and-play 3D printer that is designed to set up and start 3D printing almost instantly (note that these are usually the more expensive machines on the market), you can start getting serviceable prints within a day.
Cheaper and more hands-on 3D printer models have a steeper learning curve and take more time to become adept with. Many of the tasks that plug-and-play printers do automatically are manual on budget printers. It will likely take you a few days to start producing quality parts. It will take a few months to have a firm understanding of all the 3D printer's elements.
As far as being able to make your own 3D models, those skills are considerably more time-consuming to learn.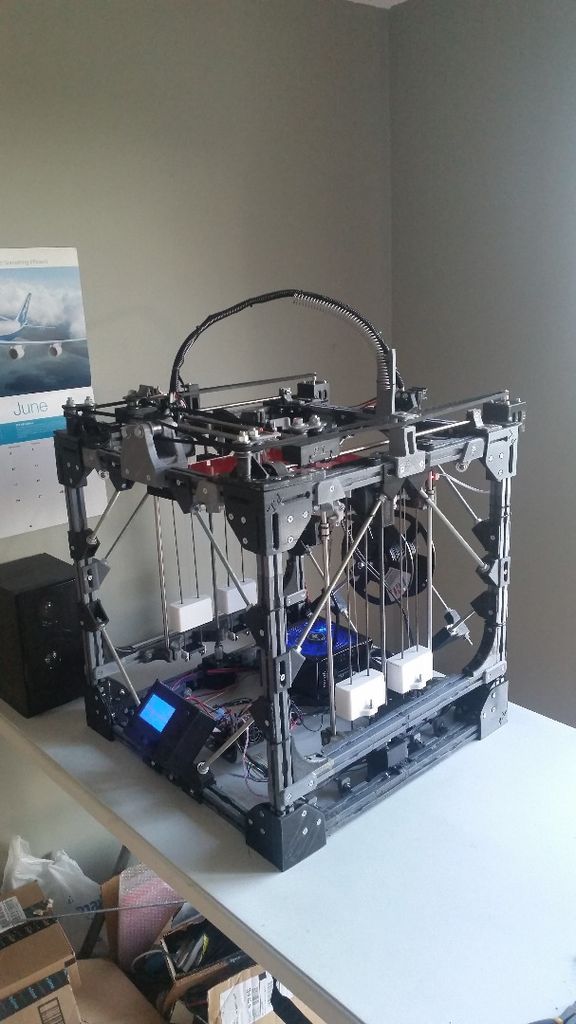 You can make very basic models within a day or so by following tutorials. However, it can take months or even years to become a skilled designer who creates original and aesthetically pleasing 3D models.
Do you need a license to 3D print?
Anyone with access to a 3D printer can print 3D models for non-commercial uses. However, the rules are slightly different when you intend to sell the finished product. Any models used need to have a commercial use license.
That means only choosing ready-made models online that have the proper license. You can also contact the designer to inquire about obtaining commercial rights. Many designers are willing to charge you a licensing fee in those situations, but some will still refuse. It's important to be respectful either way.
What software do I need?
To start 3D printing, you need a 3D modeling program and a slicer program. The 3D modeling software lets you create 3D models to print, while your slicer turns your models into lines of code that your 3D printer can read.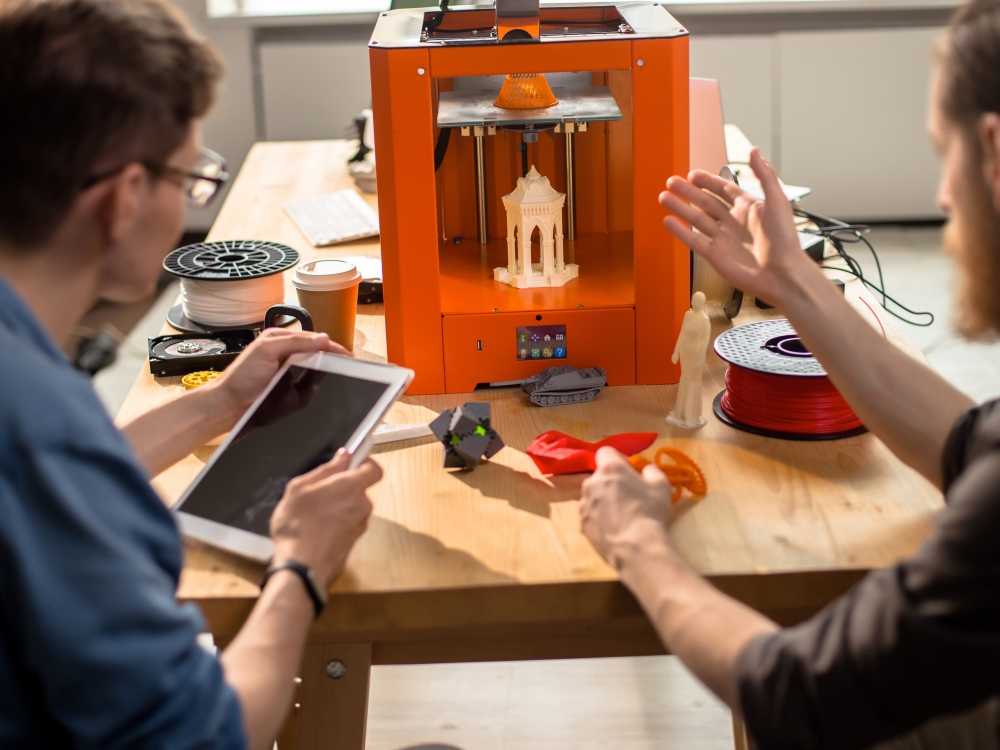 For help picking out a 3D modeling program, we have an in-depth comparison between the best free modeling software options.
Is 3D printing expensive?
The expenses of 3D printing depend on several factors. These include what type of material you use, what type of 3D printer you have, if you keep your printer well-maintained, and how you store your materials.
Paying attention during 3D model slicing and set up can cut down costly or wasteful mistakes. Keeping your 3D printer clean and lubricated extends the life of its parts. Storing your filaments or 3D printer resins away from moisture and light will extend its working life and help you save money.
Conclusion
There are several options to make money 3D printing, which means there is something suitable for everyone. Do you make money with a 3D printer? What do you find most challenging about running a 3D printing business or side hustle? Let us know in the comments!
Scroll to Top
How to make money with 3D printing?・Cults
3D printing has completely changed the world of design.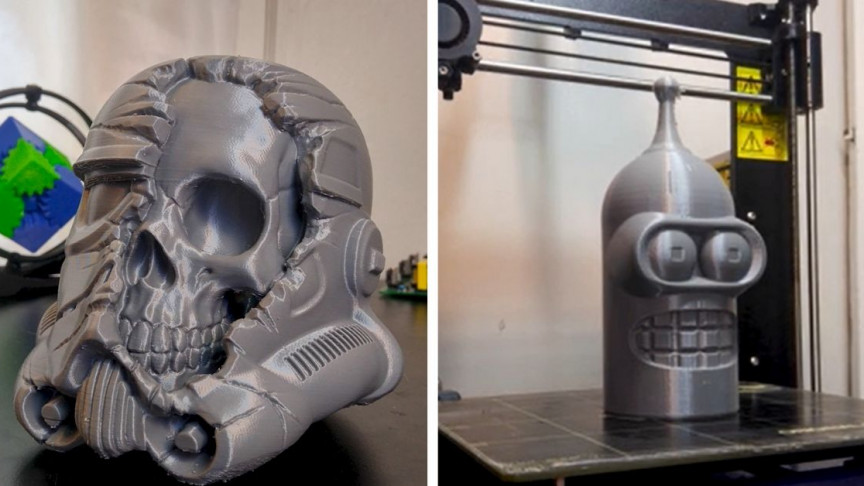 The discovery of 3D printers offers innovative entrepreneurs new ways to make money with their creativity. You can print a lot of commercial objects that have a high market value. Owning 3D printers is a real help for those who want to make money online. Learn how to make money with 3D printing in this guide.
This is one of the fastest ways to start your business. Designing models for 3D printing is a rather complicated technology even for owners of 3D printers. They are willing to pay for professionally designed 3D printing files to create their model. 3D model designers have the opportunity to earn money by selling their creations online. Aside from being a hobby, 3D printed models can become a livelihood.
There are many sites where you can sell 3D printable models to hobbyists and printer owners. The Cults site, for example, is home to strong community of 3D printer owners . This makes it easier for 3D print modellers to find buyers for their creations.
This very active community is constantly looking for great OBJ or STL 3D models. Therefore, you can earn money from your 3D models by creating an account on our website. You then upload 3D print files to attract potential buyers.
On Cults, the designer earns about 80% of the selling price of his designs. Our site takes a commission of 20% of the sale price of the print to cover technical management costs. You set the selling price of your creations yourself, so you can easily make money with your 3D printer. When selling files for 3D printing, choosing the path through Cults3D , you will earn money, and this is from the first sale.
Today there are many buyers on the Internet who want to purchase 3D printed objects. You have the opportunity to make money quickly by creating 3D parts that are sold to various clients. Earn money by showing off your creations. You can also create a website to showcase your details.
Small businesses that want to generate leads often choose Shopify.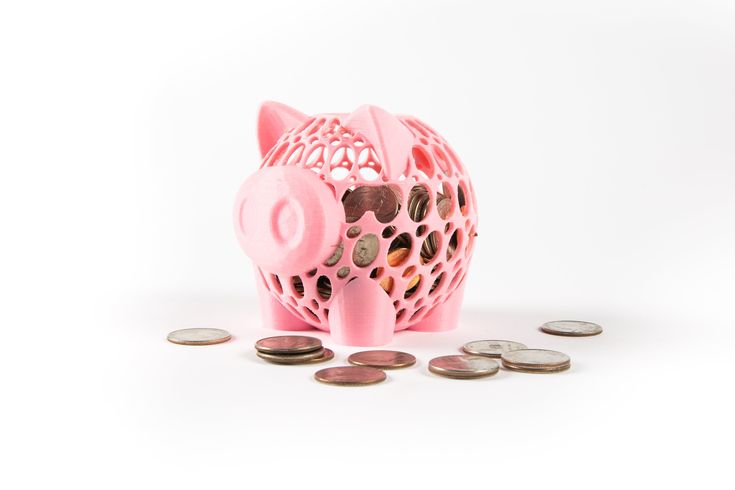 To make money with a 3D printer , you also have the option to receive direct orders from customers. They will tell you what objects they need and you will take care of the 3D printing. Use your creativity and offer your services to the market in your area.
For example, you can start selling a series of 3D printed vases with different designs and colors. If you take care to respect the license to distribute your works, you will be able to open your online business and earn rewards for your creations. However, you must ensure that you are registered as a self-employed person with the local tax authorities.
This is a great way to make money doing 3D printing. Today it is a very popular service. Professionals in the field of construction, architecture and engineering sometimes urgently need the services of prototyping . You can create prototypes for various clients with a 3D printer. The contractor will then use the prototype for series production.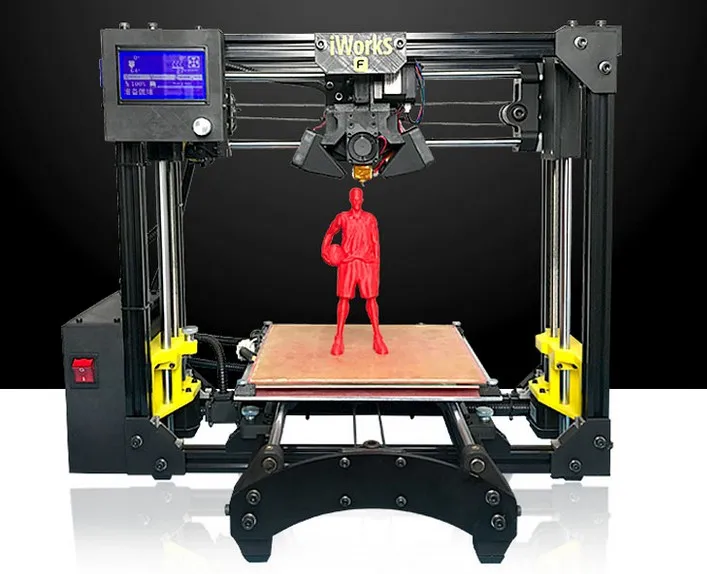 Rapid prototyping services are very popular among professionals due to their many benefits. Prototypes created using 3D printing reduce the possibility of errors in the design process. Plus, printing costs less and offers more options. This means that you can easily make money with your 3D printer.
The 3D printer is also used by automotive designers to prototype car parts. Prototypes, made on the 3D printer, will be used to test various features on new models.
Mastering a 3D printer can be a great way to make money. You can use your tech and 3D printing skills to teach classes to people who want to learn. However, you may not have many members at first. Your role will be to arouse the curiosity of as many people as possible by showing that it is quite possible to make money with a 3D printer.
Indeed, very few people know about the benefits of 3D printing . This justifies the fact that printing courses are not well known in local markets.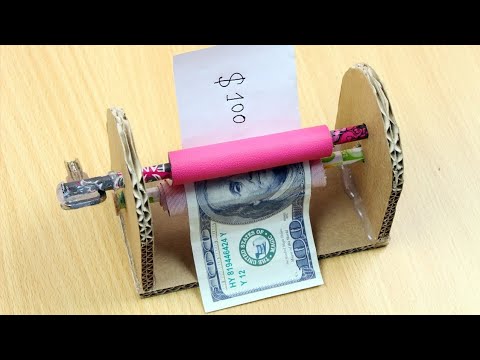 If you speak well about your services yourself, you will be able to gather enough audience to create a large community. In various social networks, you will get more attention. Newspapers are also a great way to advertise your 3D printing courses. Also consider hosting workshops that showcase the many possibilities of 3D printing.
This will help many people understand the value of 3D printing course . They learn how to make money with their 3D printer. Both sides will benefit. You teach your students how to make money with 3D printing and in return you get paid for your services.
Examples of positive and negative applications of the 3D printer
Every year 3D printing becomes more and more popular. The 3D printer, as a tool for turning a digital model into a physical object, is gaining popularity, outperforming other production methods in many ways due to its affordability.
But do not forget that a 3D printer is just a tool. A lot depends on how this tool will be used.
Available 3D printing technologies
All 3D technologies can be conditionally divided into 4 types.
Layer by layer welding with molten material.
The principle of operation is similar to the familiar glue gun. The print media is melted to a semi-liquid state in the print head and applied with a nozzle to the print surface where it solidifies. This is how the finished 3D model "grows" layer by layer on the printing table. Not only thermoplastics can be used as consumables, but, for example, chocolate, icing, concrete, etc.
This is the most common type of printer. Inexpensive FDM printers are often used as home assistants. This is facilitated by an inexpensive price and a variety of consumables.
Selective curing of resin (photopolymer printers).
The material used is a photopolymer resin that hardens under the influence of UV radiation. As a source of UV radiation, a thin laser beam, a DLP projector or an LCD screen with a UV matrix, or any other design can be used.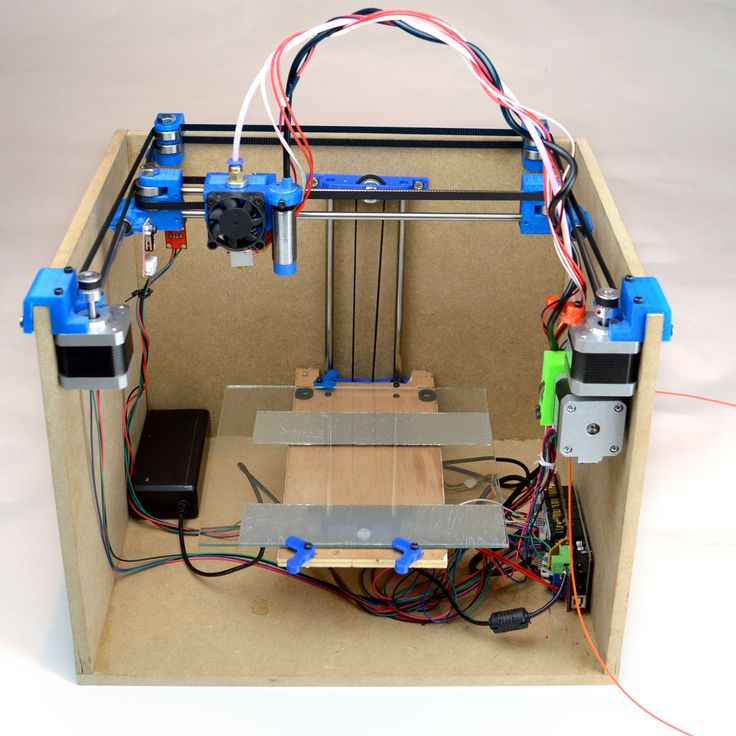 For example, some industrial 3D printers apply a photopolymer using thin nozzles and immediately illuminate it with a UV lamp.
Previously, these printers were quite expensive. Today, with advances in technology, photopolymer 3D printing has become affordable and photoresin printers have become popular as home hobby printers.
Selective bonding of powdered material.
On the print head of the printer there are several nozzles through which a binder is supplied, which is selectively applied to the powdered material. Various materials can be used as a material: for example, gypsum or metal powders. But gypsum is most often used.
Since dye can be added to the "glue" during printing, such printers are usually used for the production of color demonstration models or souvenirs.
Laser sintering of powder materials.
The youngest technology, but with great potential for use in large-scale production. With the help of a laser or a heated print head, selective sintering of the metal powder occurs in an environment filled with an inert gas.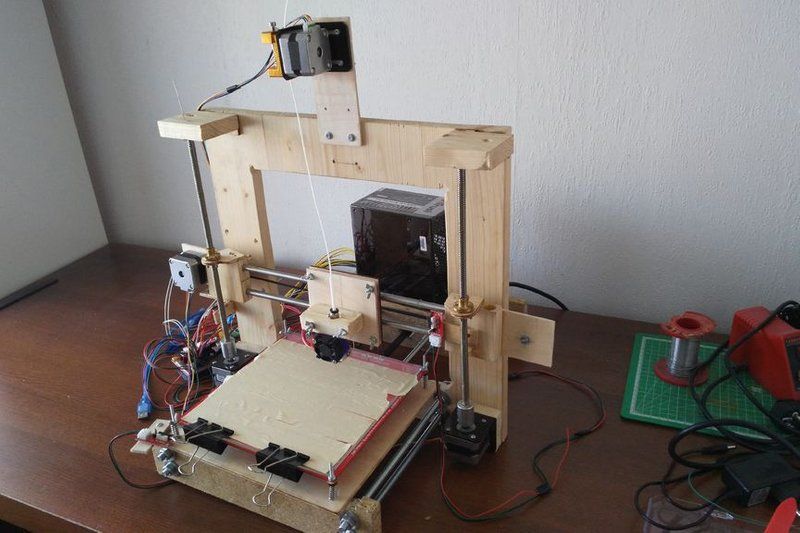 These are already serious industrial printers that are used for the production of functional metal assemblies and parts. Currently, such 3D printers are actively used in the aerospace industry.
Unethical use
3D piracy
Where there is duplication of objects, there are always disputes about copyright and piracy.
The production of any product is a long and painstaking work, and often more than one person. Before you get a finished decorative product, for example, a figurine, you need to think through everything to the smallest detail. Usually, before modeling, the artist draws a lot of sketches, the details of clothing and accessories are thought out. Only after that the 3D modeler gets to work and begins painstakingly recreating the 3D model.
Functional models are often redesigned by engineers after the prototype has been made. There can be a very long way between the initial idea and a stable working mechanism. And it's very disappointing when such work is simply copied and posted in the public domain.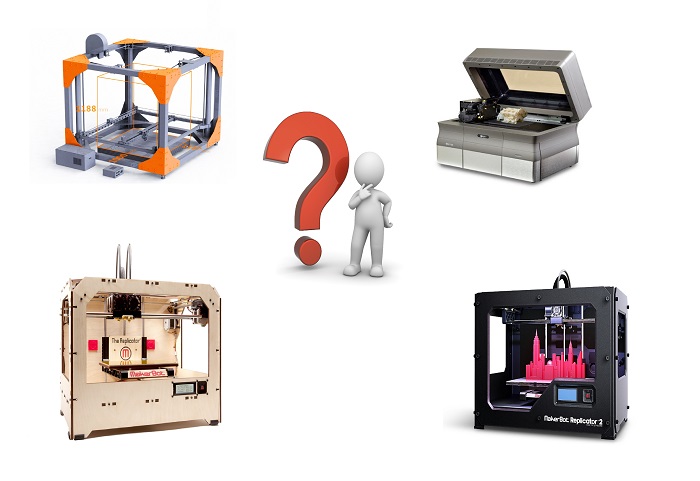 LEGO
It was one of the first mass manifestations of "3D piracy". At that time, 3D printing was only gaining popularity, and many users, having printed a dozen figurines, were looking for a useful application for a 3D printer. Given the low plastic consumption, the printed LEGO blocks were very inexpensive.
3D printed LEGO bricks
Despite the far from ideal surface, many were satisfied with such a copy. Some have argued that the accuracy of a home FDM printer is not enough for the bricks to fit well with the original LEGO, but for most users everything fit perfectly.
At the moment, LEGO is actively removing models that copy the original sizes of the famous bricks and men from the network. On popular sites, only custom elements of LEGO-men and LECO are left that are not the original size.

Custom heads for Lego people
Games Workshop
Games Workshop, which produce the most expensive table soldiers in the world, sued Thomas Valenti (USA) back in 2012.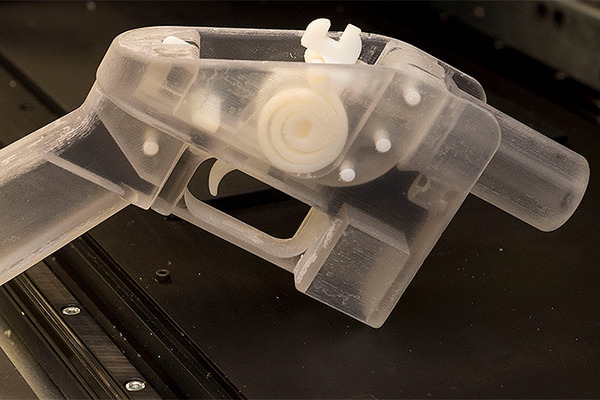 Thomas has modeled, printed and made publicly available several miniatures based on the Warhammer universe. The court sided with Games Workshop and the models had to be removed.
3D Printed Chaplain

Warhammer 40k 3D Chaplain
Games Workshop went one step further by banning fans from creating art and other work based on the original settings and characters. As a boycott, users of the Warhammer 40,000 section on Reddit are proposing to abandon the company's products as much as possible - print game figures on 3D printers, use paints from other companies, or switch to other universes.
Hollywood
The production of modern films is not a cheap pleasure, and film companies try to recoup their costs not only by showing them in cinemas, but, for example, by producing souvenirs.
DreamWorks has an entire consumer goods division that helps recoup the cost of a movie if it fails at the box office.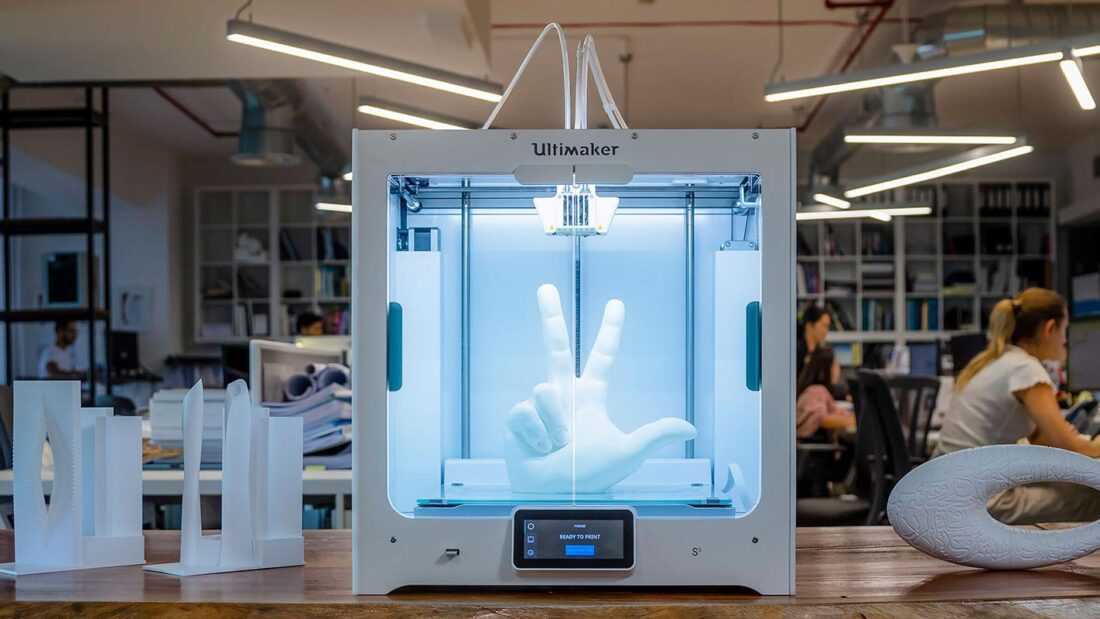 Film companies recognize that fan-made productions often surpass the official "souvenir" in accuracy and detail.
DC Batman fan model
Many film companies are closely following the development of 3D printed merchandise, but do not yet know how to respond. For example, Paramount Pictures, Marvel Studios and Warner Bros. They themselves began to upload models for 3D printing to the network, before the release of new films.
Weapon Seal
Weapon Seal
24-year-old law student Cody Wilson was the first to make a gun on a 3D printer. Cody designed and 3D printed a combat pistol on his own. After 8 years, the idea of ​​making firearms using 3D printing has not only not died out, but flared up with a bright fire.
It started in Texas in 2012. It was there that the company Defense Distributed was registered, the ideology of which was the development of models of firearms that anyone could make on a home 3D printer.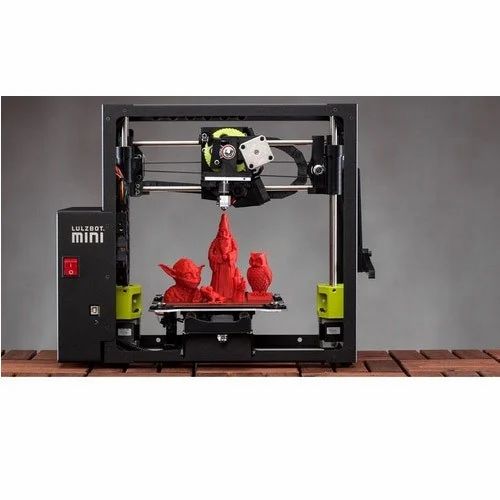 Guns
Liberator
The first "swallow" was the Liberator - a compact plastic pistol printed on a 3D printer from ABS plastic. The only thing that could not be made on a 3D printer was the striker, which was successfully replaced by an ordinary nail. The first printed pistol was made on a Stratasys Dimension SST 3D printer.
Liberator - the name is borrowed from a cheap pistol that was developed in 1942 in the USA.
The Liberator fired a fairly weak .380 ACP round and could only last a dozen rounds at most.
Failed Liberator

Zig Zag
In the spring of 2014, a video appeared on the Internet with a man shooting from a plastic revolver with a huge drum. The video greatly stirred up all of Japan.
Zig Zag
Unknown was Yoshitomo Imura (Yoshitomo Imura) - 28-year-old employee of the Shonan Institute of Technology.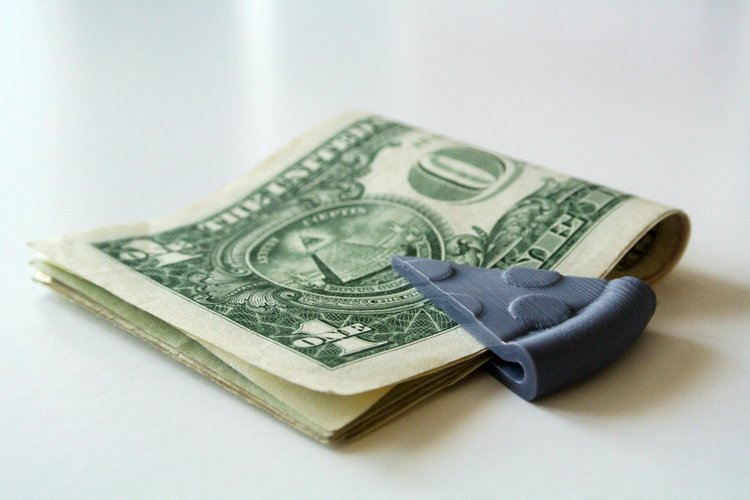 Despite Imuru's claim that he fired blanks on the tape, he was arrested and sentenced to 2 years in prison.
The Zig Zag design was a reimagining of revolvers popular in the 19th century, which used a rotating .38 caliber barrel block mounted on a pistol grip.
Washbear
In 2015, mechanical engineering student James Patrick posted a video online showing a 3D printed PM522 Washbear in operation.
PM522 Washbear

The PM522 visually resembled a children's pistol from a science fiction movie, but at the same time the pistol had a strong and rigid frame. Washbear is also safer than its predecessors. At rest, the firing mechanism was not in line with the primer, so the PM522 was protected from accidental firing, for example, when dropped. The only metal part was the nail that replaced the striker.
Rifle
Grizzly
Canadian with the nickname CanadianGunNut, ThreeD Ukulele or simply Matthew, inspired by the Liberator project, designed and posted his project - Grizzly.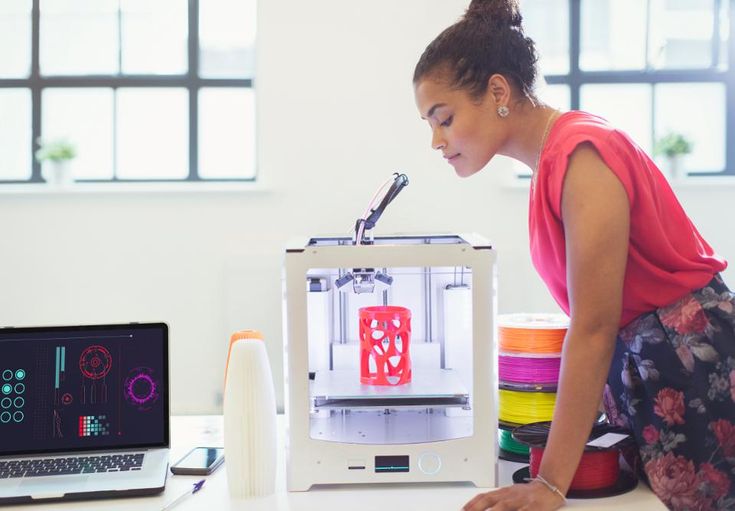 Grizzly is an ABS+ plastic rifle. It took the Canadian 3 days to design the rifle and another 27 hours to manufacture it using a Stratasys Dimension 1200es industrial 3D printer.
Grizzly 9 Rifle0107
The first version of the Grizzly had a smooth and straight .22 barrel. But this turned out to be not a very good decision, and the barrel cracked after the first shot. Subsequently, Matthew replaced the barrel with a tapered barrel with rifling inside.
Plastic "cutting" could not affect the ballistics of the bullet in any way, but added strength to the barrel.
Shotgun
Liberator 12k
The Liberator 12k is a 12-round shotgun made by a well-known, in narrow circles, enthusiast in the world of 3D printing - Jeff Rodriguez.
Liberator 12k
Rodriguez managed to create a simple and at the same time reliable design, "mixing" a pistol and a pump-action shotgun in the design of the Liberator 12k.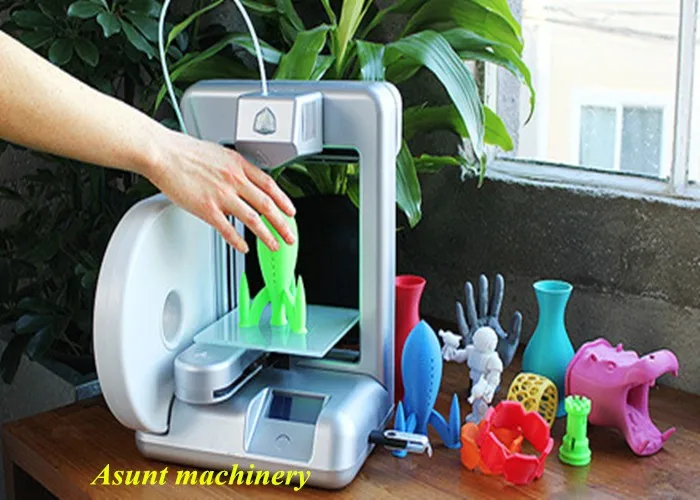 A huge plus for manufacturing and reliability was the absence of small parts in the shotgun mechanism.
Since the plastic was not strong enough, Rodriguez reinforced the design of the Liberator 12k with metal pins and added metal tubes inside the barrel and drum. The metal parts were purchased from a regular hardware store, so anyone could easily make a Liberator 12k with their home 3D printer.
Semi-automatic weapons
Shuty-MP1
The first sign was the Shuty-MP1, a semi-automatic pistol made by an amateur gunsmith with the nickname Derwood, in April 2017.
Shuty-MP1

Shuty AP-9
The Shuty AP-9 still uses a pistol barrel, but the trigger and return spring are taken from the civilian version of the M16. This improved the reliability of the rifle.
Ethical use
Despite the negative examples of application, 3D printing is actively used in many areas, helping to save time and create products that cannot be produced by other methods.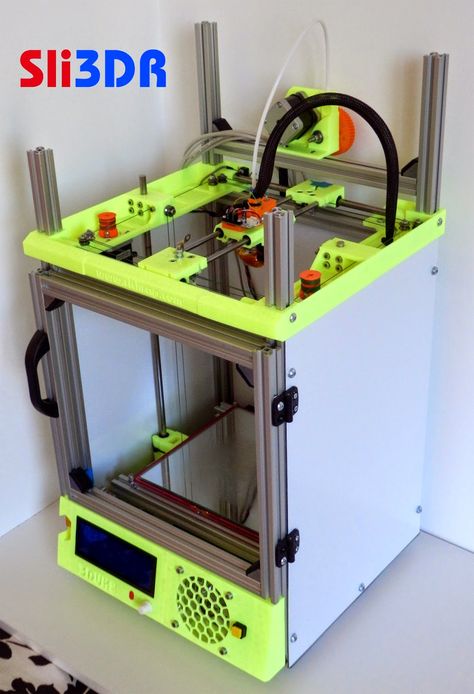 Medicine
Implants
Metal-printing 3D printers are actively used in medicine for the manufacture of titanium implants. For example, a patient needs to have a hip joint implant made. According to the results of CT, the necessary area of ​​bone tissue replacement is agreed with the doctors and a prosthesis model is created that is ideal for this patient. After all approvals, the finished model is sent for printing.
3D model of implant

The main areas of 3D printing of implants in medicine are maxillofacial surgery, traumatology, orthopedics, oncology and veterinary medicine. A big advantage over classical methods of manufacturing implants is the ability to create a cellular or porous structure. This allows for better integration of the prosthesis into the bone tissue.
Samples of printed implants and pins
Dentures
The manufacture of even a relatively simple traction prosthesis is a rather laborious and lengthy process.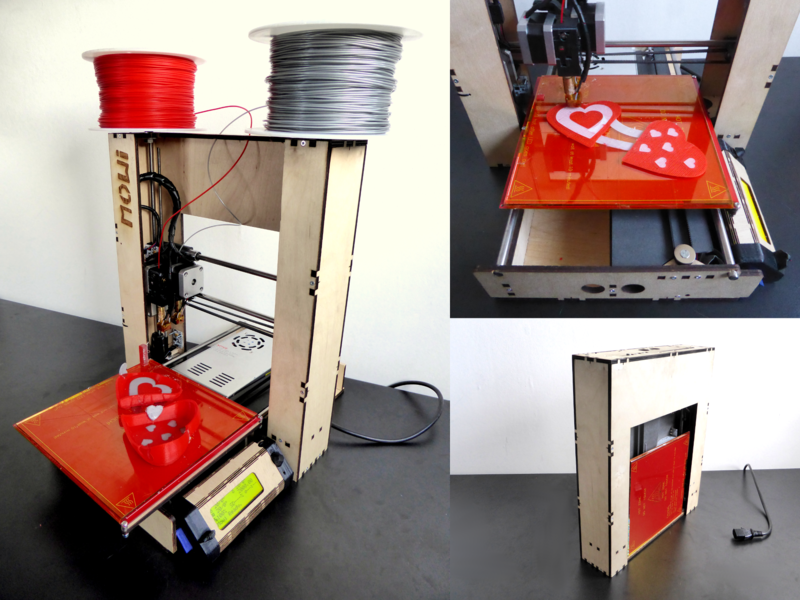 3D printing has reduced costs and accelerated the production of prostheses. In addition, it became possible to customize the prosthesis.
Customized child prostheses

Some enthusiasts are modeling and posting models and detailed instructions for assembling traction prosthetic hands and fingers in the public domain so that any user can print and make a prosthesis at home.
Simple traction prosthetic hand model

Production
Building custom drones
Aerialtronics is a small Dutch company that specializes in building unique, customized drones. Aerialtronics manufactures and develops unique drones, the characteristics of which can vary depending on the needs of the customer.
Initially, a basic concept model was designed, which consists of a platform and a set of elements that can be changed at the request of the customer. Changes can affect almost any part of the drone.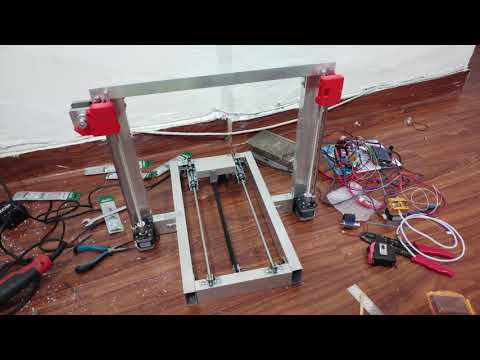 The customer can choose the number of motors and their power, payload, flight time, supported software and much more.
Aerialtronics base model

But any, even minor changes in the characteristics and design of the drone required the manufacture of new elements and design changes. Classical manufacturing methods turned out to be quite laborious and long. To save time and money, a Stratasys uPrint SE Plus 3D printer was purchased.
Drone Assembly

Thanks to 3D printing, it was possible not only to speed up production, but also to devote more time to improving individual components, because the finished model is ready the next morning. Rapid manufacturing allows you to print a part, test it, make the necessary changes to the 3D model and make a new sample. Aerialtronics engineers manage to manufacture and test 8-10 variants of a part in a few days in order to achieve maximum quality.
Prototyping
Prototyping of gas turbines.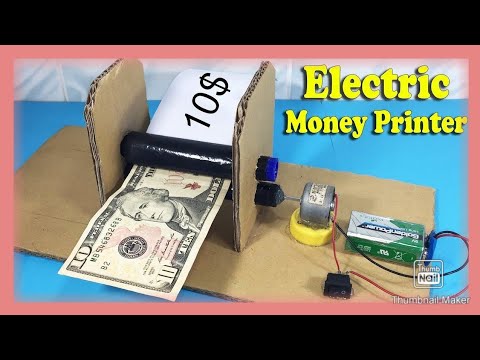 Prototyping by traditional methods is often time consuming and expensive. Because of this, the price of an error in calculations and 3D modeling can be very expensive.
For example, the production of turbine engine parts is usually based on careful preparatory calculations, but even this does not always prevent errors in the production of a test prototype. After all, even the most modern software methods cannot replace physical tests. But due to the high cost (over $20,000), it becomes impossible to produce multiple prototypes for testing.
Turbine Technologies (Wisconsin, USA) and its subsidiary Kutrieb Research have found a way out - 3D printing. Thanks to the 3D Systems ProJet 3D printer, it was possible to reduce the cost of prototyping by about 10 times to $2,000.
3D model and printed part of turbine
A turbine model is printed on a wax 3D printer, tested and then cast from metal. In addition to the cost, it was possible to significantly speed up production.