Geomax 3d scanner
Zoom3D Series | GeoMax
Home
Products
3D Measuring Systems
Zoom3D Series
Upgrade to an innovative and user-friendly robotic total station. Simply position it and turn it on. The Zoom3D will measure and layout any project site. With simple configuration and equipped with an auto levelling feature, the Zoom3D is a plugand-play solution that speeds up your daily tasks. The Zoom3D is the ideal partner for all daily tasks in any small construction site, from as-built survey to the stakeout.
Its user-fiendly onboard software helps with a wide range of indoor applications, such as measuring, setting out or plumbing points. For your outdoor tasks, the micro robotic solution is equipped with target recognition technology that automatically and easily centres and follows the target, allowing surveys and stakeouts in small construction sites.

Previous Next
X-PAD and Zoom3D – your perfect system
X-PAD is known for its user-friendliness and its easy setup.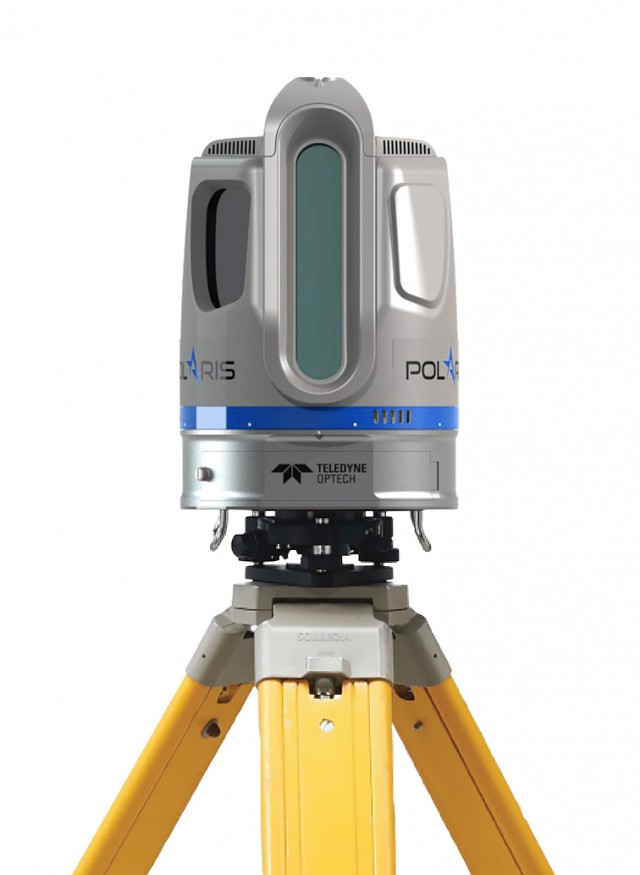 X-PAD MasterPlan has been specifically designed to make your work with the Zoom3D as easy as possible. The system of Zoom3D and X-PAD MasterPlan is your new layout partner to make work quicker, easier and more productive.
The software includes a full set of tools to check distances, slopes and angles at the construction site. With just a few steps, you are ready to measure. No matter if in dark or sunlight conditions, targeting on hidden points, or over short or long distances up to 50 metres, the Zoom 3D offers many intelligent features to precisely  target the aimed point. By pressing one key, the point is measured and visualised on your screen.
One-man layout
Increase your efficiency and productivity in your daily work. X-PAD MasterPlan includes an easy-to-use yet powerful stakeout tool for the site layout. With the Zoom3D target recognition technology you can measure and stake out using a pole with just one person.
Easy levelling, plumbing points and staking out -the Zoom 3D unique and user-friendly onboard software comes with a full set of features that will speed up your indoor and outdoor applications.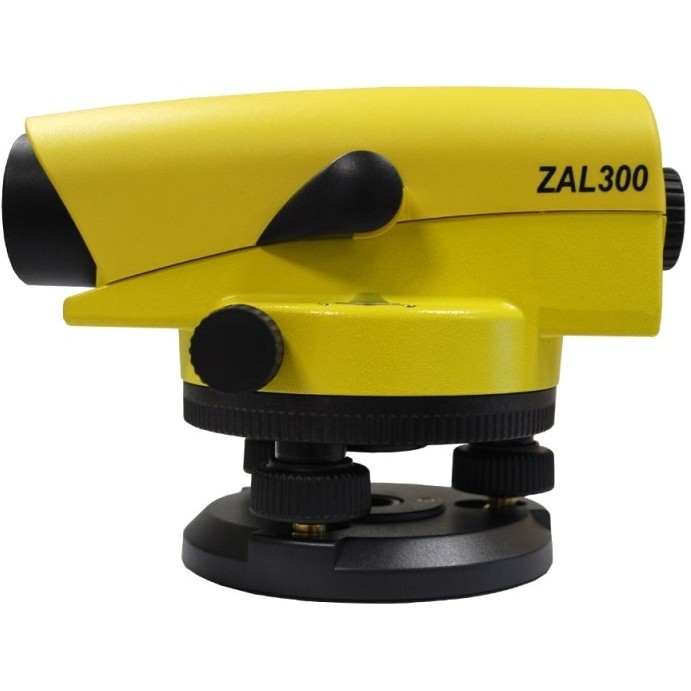 As-built and Drawing in one step
X-PAD MasterPlan features a full range of drawing tools. These features allow you to draw the 3D environment quickly and easily by using the Zoom 3D's drawing function. The results can be exported in DXF or ASCI format. Draw 2D and 3D elements with the best results using the X-PAD MasterPlan. Get fast and exact results and all at the best price-to performance.
Automatic line and surface scans
When geometry becomes complex and surfaces are curved, Zoom 3D measures horizontal, vertical and sloped sections automatically. Just define the boundaries and the Zoom3D automatically finds the surface that is defined.
Zoom3D Series
General Catalogue
Zoom3D Brochure 
X-PAD MasterPlan
X-PAD MasterPlan software is compatible with the GeoMax Zoom3D.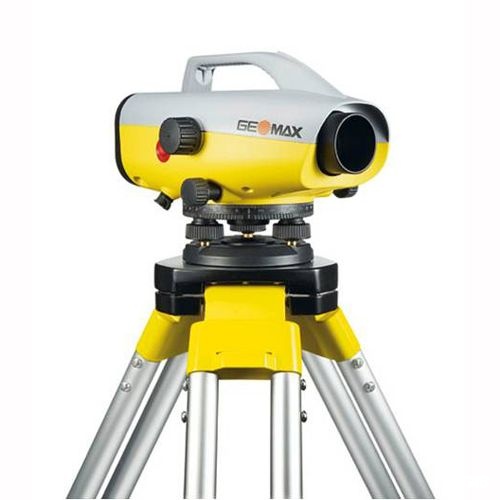 Combined, they provide the perfect solution for measurement and layout applications - both indoors and outdoors.
Operating System: Android
X-PAD MasterPlan software is compatible with the GeoMax Zoom3D. Combined, they provide the perfect solution for measurement and layout applications - both indoors and outdoors.
Operating System: Android
Learn more
Contact Us
Contact our Marketing, Sales or Service departements
Contact our Marketing, Sales or Service departements
Learn more
Download Area
Do you want to download a guide or the latest drivers and set up files? You can find all the technical documents you need in the GeoMax Download Area.
Do you want to download a guide or the latest drivers and set up files? You can find all the technical documents you need in the GeoMax Download Area.

Success Stories
Explore interesting stories from our GeoMax products users from all over the world
Explore interesting stories from our GeoMax products users from all over the world
Learn more
Geomax Zoom 3D Construction Laser Scanner
Authorized Dealer
Highlights
Self-leveling feature for plug-and-play use
User-friendly software interface for faster and smoother work
Upgradeable to a Micro Robotic Total Station for single-person operations
Built tough for harsh environs with IP54 dust and waterproof rating
Full integration with X-PAD MasterPlan
More Product Details What's Included
List Price: $6,700.
00
$6030.00
You Save: $670.00 - 10%
* *
Geomax 6014148 3D Construction Laser Scanner
$6,030.00
Add to Cart
Overview
In The Box
Specifications
Warranty/Return
Customer Reviews
Availability:In Stock
Free Shipping (USA)
Ships Out Within: 2 - 4 Business Days
Overview
In The Box
Specifications
Warranty/Return
Customer Reviews
Finish your tasks faster while ensuring accurate results with the GeoMax Zoom3D Measuring System.
It is a motorized 3D measurement system that can be upgraded to a one-person robotic total station. It's a cost-effective, user-friendly surveying device that can measure and layout any small project sites. When paired with X-PAD MasterPlan, the Zoom3D can perform any daily tasks from as-built surveys to stakeouts and ensure modernized smoother workflows.
Easy Operation Designed for Non-Surveyors The Zoom3D can be turned on and off using only one button, with all operations wirelessly controlled by a mobile device (e.g. tablet) and field software. Thanks to its self-leveling feature, the Zoom3D can be placed on a tripod or any stable flat surface, turned on, and be used right away without time-consuming manual leveling. It's a real plug-and-play solution that minimizes downtime due to long and cumbersome setups. 
User-Friendly Software with Advanced Functions X-PAD MasterPlan is an intuitive Android software specifically designed to make your work with Zoom3D faster and smoother.
This software offers many intelligent features to accurately target, measure, and visualize points on your screen regardless of lighting conditions, visibility, and distance (within its 50-meter range). Once you're done measuring, you can export data via USB stick or wireless transfer. The X-PAD MasterPlan is a straightforward tool ideal for both indoor and outdoor tasks. 
Upgradable to Micro Robotic Total Station for One-Person Operation Boost your productivity while saving resources by upgrading the Zoom3D to a Micro Robotic Total Station. It has an advanced target recognition technology that precisely aims and tracks the target prism, making precise and quick one-person surveying possible. 
Rugged Build for Tough Environments Built to withstand harsh conditions, the Zoom3D is IP54 water- and dust-proof and can operate in extreme temperatures of 50°F to 122°F (10°C to 50°C).
The GeoMax Zoom3D and X-PAD MasterPlan system offers advanced measurement functionalities at a competitive price.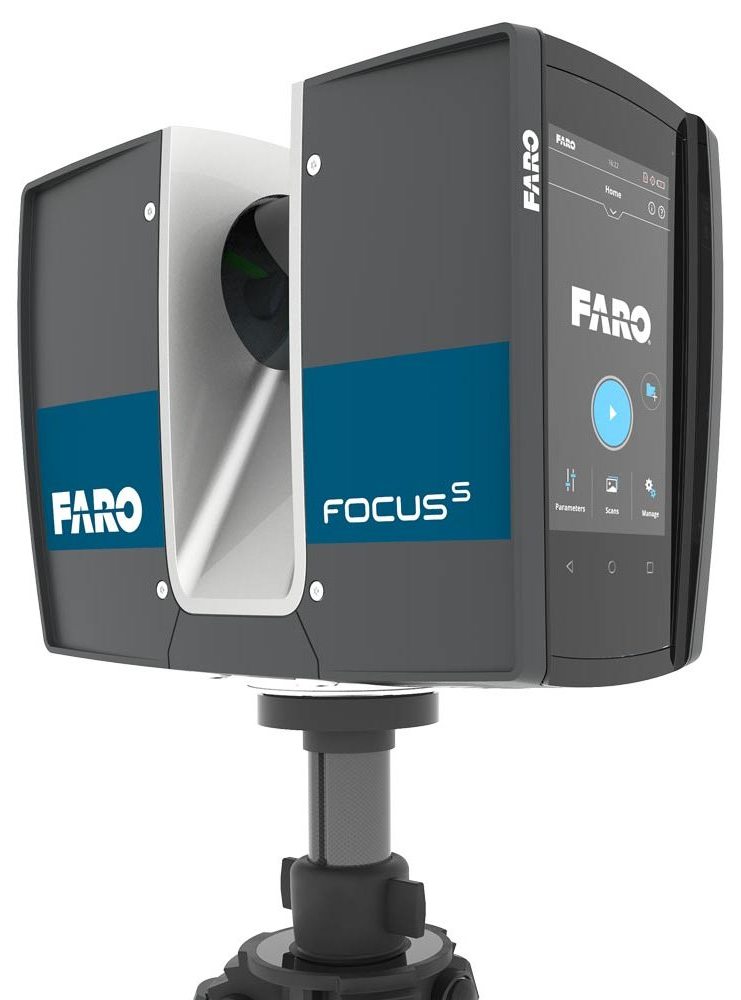 It's the perfect solution for construction professionals looking for the most cost-effective way to modernize their workflows for higher productivity and profitability. 
Configuration Options
The GeoMax Zoom3D is available in 3 models with an optional robotic function. Please choose your preference from the menu above.
6014148: Basic Measuring System
6014150: Robotic Measuring System
6014149: Robotic Measuring System with Pole
The Robotic function is an optional module of X-PAD that features a target recognition technology that aims and tracks the target prism. This makes one-man operation possible. This option upgrades the Zoom3D into a Micro Robotic Total Station. 
scopes and overview of models / Sudo Null IT News
3D laser scanning - creating a digital model of a physical body using a laser beam. The technology is non-contact, works at close and long distances, eliminates damage to objects during scanning.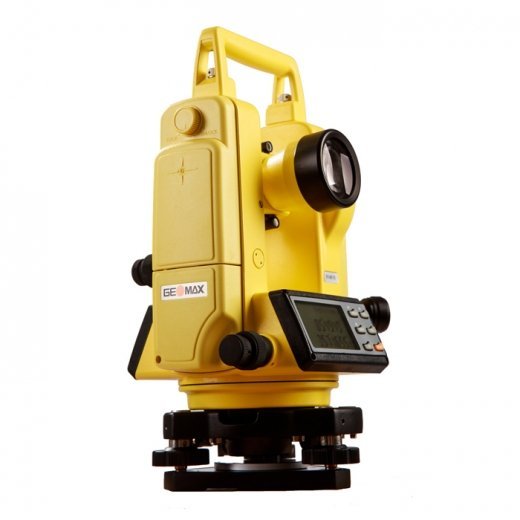 The principle of operation of 3D laser scanners: a directed laser beam is reflected from the surface of an object, forming a cloud of points. Each point has its own coordinates in space. The software identifies them and creates a finished 3D digital model based on this data.
From the overview you will find out where laser scanning is used and what equipment is used to solve related problems.
Purpose of laser scanners
Source: newequipment.com
Compared to traditional measurement methods, laser scanners have an important advantage - they can digitize objects with complex surfaces and work in hard-to-reach places for humans. The main areas of application of devices are input and output quality control in production, inspection of working devices in order to prevent and eliminate defects, reverse engineering and other areas.
Construction, renovation and renovation of objects
Source: ellisdon.
com
During the preparation of the building design, it is necessary to evaluate the features of the site and the cost of the forthcoming works. With the help of 3D laser scanners, a landscape model is created, on the basis of which further work is carried out. During the construction process, intermediate control of the geometry of future buildings is required: walls, corners, openings, etc. Laser scanning copes with this task more accurately and faster than conventional measuring technologies.
The basis for an exterior or interior renovation is often an accurate digital model, on the basis of which changes and additions to the current interior or exterior are planned. Laser scanners are also indispensable in this area.
Road networks and transport
Source: autodesk.com
Laser scanning is becoming an integral part of the planning and creation of urban and suburban road networks, tunnels, pedestrian sections, railways, ports.
The technology is used to assess the current state of coatings, plan and estimate the cost of repairs, to obtain models of perennial structures, such as bridges. The equipment is involved in the design, manufacture, repair and tuning of cars, air transport and ships.
Public utilities
Source: 3dscanner.es
With the help of 3D laser scanners, it became possible to quickly digitize and document engineering communications. Scanning significantly saves time during maintenance and reconstruction. The devices work remotely, minimizing the risks of people when working in adverse conditions and in hard-to-reach areas.
Oilfield installations
Source: ramboll.com
Oil production complexes located in the water require constant monitoring of work processes. Objects are regularly exposed to adverse and changeable environmental influences: winds of different strengths and directions, currents, temperature changes, etc.
3D laser scanning is becoming an integral part of the inspection of oil production installations. The equipment allows you to quickly identify and fix deformations and other damage, control wear, calculate the timing of scheduled maintenance, and prevent accidents.
Forensic examination
Source: faro.com
Photographs and manual measurements in investigative processes and forensic examinations are being replaced by 3D laser scanning. The devices create three-dimensional models of scenes of incidents with accurate fixation of the location of objects and the distances between them. The data is used in the process of pre-trial and litigation.
Other applications
Source: news.microsoft.com
3D laser scanners facilitate and optimize workflows in the following areas:
In cartography and geodesy - when creating terrain plans, maps, geographic information systems (GIS).
In archeology - in the restoration and preservation of ancient artifacts.
In paleontology, to create missing parts of excavated skeletons.
In medicine, including plastic surgery and dentistry.
Overview of models and manufacturers
FARO Focus
Source: ifworlddesignguide.com
FARO is one of the popular manufacturers of laser scanning devices. The new Focus3D S-series instruments stand out from other scanners in lightness and compact size, as well as the ability to work in bright sunlight and keep in touch with the location using GPS.
The FOCUS 3D S 150 scanner works at a distance of up to one hundred and fifty meters, with an accuracy of up to ±2000 microns at a maximum distance. The device is used in design, architecture and construction, for digitizing equipment and other objects.
You can learn more about this model on the website.
Source: youtube.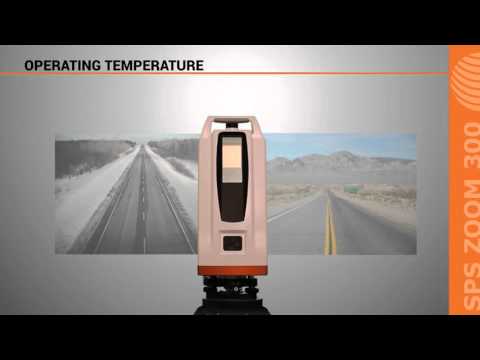 com
Focus3D S 350 scans with the same accuracy as the previous device, but the distance to the measurement object is increased to 0.35 km. The device is designed for outdoor use.
Source: kkgeosystem.blogspot.com
SHINING 3D
Source: shining3d.com
FreeScan is a line of well-known Chinese manufacturer of digital equipment SHINING 3D. These are universal laser handheld 3D scanners FreeScan X5 (X5+), FreeScan X7 (X7+) weighing up to 1 kg, with an excellent set of professional features.
Basic parameters:
Specifications

Creaform
Source: foundry-planet.com
Creaform's SCAN 3D range is characterized by high scanning quality combined with ease of use. Portable laser scanners HandySCAN 3D, MetraSCAN 3D have a clear interface, do not require special skills and complex user training.
Instrument features:
ScanTech
Handheld range
Source: cmmxyz.com
The HandHeld Prince series uses blue and red laser beams to scan large and small objects with high accuracy. Scanners can operate in bright sunlight and low light conditions. Due to its compact size, high speed and detail, the equipment is widely used in reverse engineering, quality inspection, digitization of museum, archaeological and other objects.
Key features:
Composite series
Source: twitter.com
In addition to the dual scan mode, the KSCAN20 is equipped with a photogrammetry system, thanks to which the working area of ​​the device is 2.5 m * 3 m with an accuracy of 35 µm / m.
Blue and red lasers provide high-speed scanning of up to 650,000 measurements per second with a resolution of 0.01 mm.
Key Features:
3D Laser Scanner Applications
Reduce construction costs and time with FARO Focus
Source: autodesk.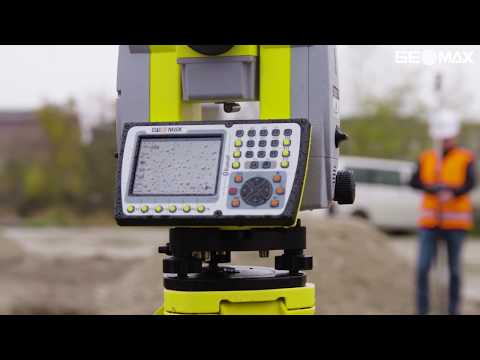 com
US construction company Gilbane invested $60,000 in a FARO Focus-S 350 laser scanner, software, and employee training. At first glance, the amount seems too large for a small-scale firm. But, after the calculations, the company's management came to the conclusion that the investment will pay off in the shortest possible time.
According to Gilbane's director of 3D design, John Tocci Jr., after introducing the expensive new technology, the company began to use the equipment even in areas where it was not originally planned. The specialists managed to save $30,000 for one hour of Focus-S 350 and Autodesk Revit software.
Source: autodesk.com
Building a digital model of air ducts and other systems made it possible to avoid errors during the installation of physical objects, which could take several weeks. The use of FARO Focus in the assembly of plumbing, electrical and mechanical installations helped to optimize costs at all stages of work
Case "Modernization of the building of the University of Miami"
Source: elevar.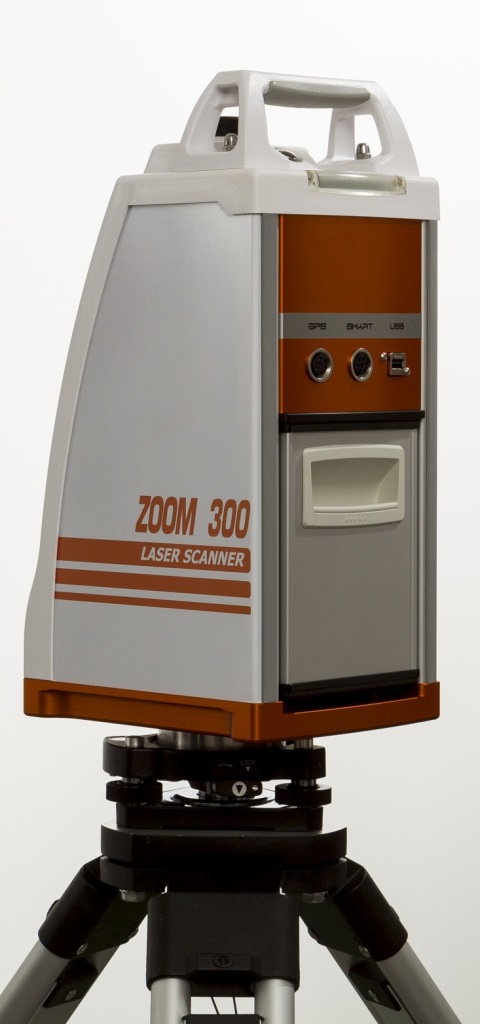 com
At the time of the start of work, the architects had drawings made 85 years ago, and a little more than 4.5 thousand square meters of the old building. Using a 3D laser scanner, Gilbane digitized the training areas in one day. Modernization of load-bearing structures, as well as the main utility systems: plumbing, electrical and ventilation, was based on data obtained from scanning.
Quality Inspection with ScanTech
Source: 3d-scantech.com
The advantage of metal stamping over forging and casting is the lower weight and thickness of the resulting parts. The use of molds gives high accuracy and maximum compliance of the obtained parts with the specified characteristics, but does not completely exclude deviations and deformations. Which, in turn, can lead to difficulties in assembling finished products and reducing product quality. Therefore, constant quality inspection is a necessary part of production.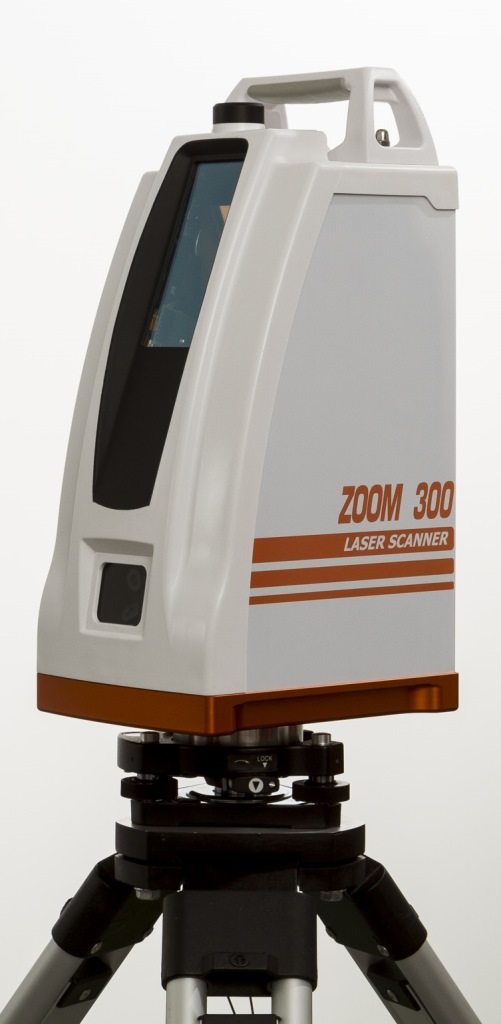 Having understood the problems of the manufacturer, ScanTech experts proposed to check the quality of stamped parts using the PRINCE laser scanner. The ability to switch blue and red laser modes allowed the device to combine the functionality of traditional portable and metrological 3D scanners. The mode of operation with an active beam of a red laser provides fast digitization of objects. In the case of increased requirements for accuracy and detail, turn on the blue laser beam mode.
The photo shows the stages of work:
1. Installing markers - takes about two minutes.
Source: 3d-scantech.com
2. Digitizing a part takes about three minutes.
Source: 3d-scantech.com
Source: 3d-scantech.com
3. Deviation detection - lasts 3 minutes.
Source: 3d-scantech.com
The digital model shows the parameters and deviations, allows you to correct errors at the design stage.
The case clearly shows that the process required a minimum of time and effort.
Using FARO 3D scanners on Justin Timberlake's world tour
Source: disguise.one
Timberlake's "Man of the Woods" program features scenery brought to life on stage. First, the ScanLAB team digitized a number of corners of the forest in the US state of Oregon. Laser projectors then directed images over the auditorium and stage, painting amazing pictures of the Portland landscape on translucent canvases suspended in the air.
Source: faro.com
Two Faro Focus X 330 laser scanners, Faro Scene 6.2 software were used to prepare visual effects. In total it took 40 digital copies and 1 working day in the concert hall.
Source: www.esa.int
Considering the limited preparation time, the large surface areas for displaying the image and the corresponding need for high image resolution, creating visual effects in a short time without using the chosen technology was impossible.
Selection guide for 3D laser scanners
In the review, we introduced you to the equipment of market leaders with an excellent reputation. All the devices described have high performance, so we recommend that you pay attention to these devices for use in various fields:
FARO Focus: Focus3D S350, Focus 3D S150.
Creaform: MetraSCAN 350 (350 Elite), MetraSCAN 750 (750 Elite), HandySCAN Black (Black Elite).
SHINING 3D: FreeScan X5 (X5+), FreeScan X7 (X7+).
ScanTech: KSCAN20, PRINCE 775, PRINCE 335.
Results
Source: 3d-scantech.com
The cases discussed clearly prove that the use of 3D laser scanning optimizes workflows in many areas. The range of tasks solved with the help of 3D laser scanners is constantly expanding.
Buy a professional 3D laser scanner in Top 3D Shop — experienced specialists will help you choose the most suitable equipment, software for your business, and offer a project to modernize production.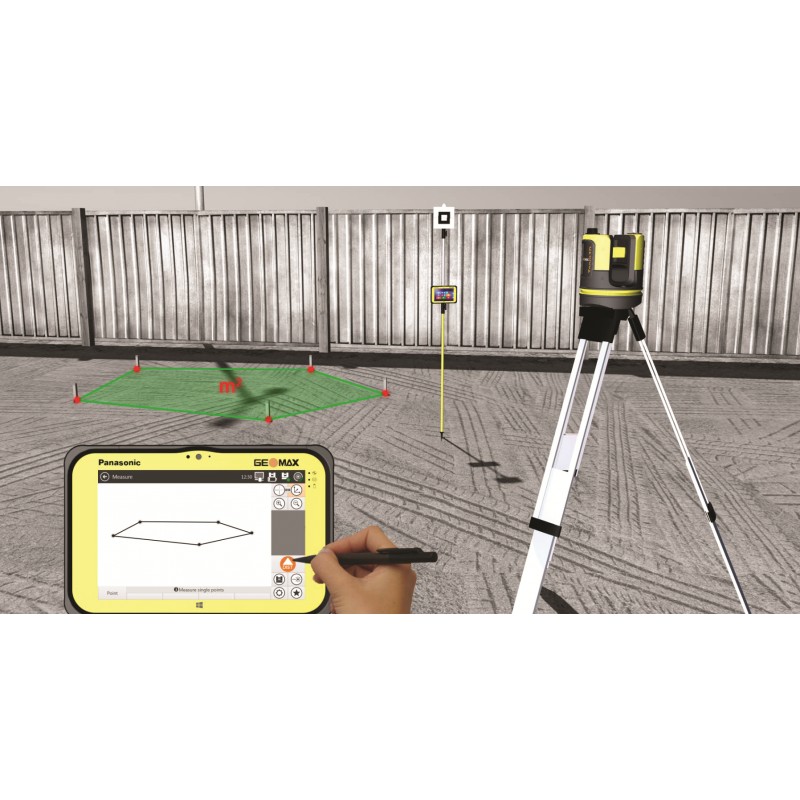 Trimble TX6 3D Laser Scanner
The Trimble TX6 Laser Scanner sets new standards in performance and captures 3D data at high speed. With a unique combination of speed, extended range and accuracy, the Trimble TX8 delivers high quality results for industrial surveying, engineering, construction and other applications that require a high level of accuracy and versatility.
Revolutionizing 3D scanning
The Trimble TX6 combines speed and range to reduce time and effort in 3D scanning. With a longer imaging range, the TX6 captures more data at each station, reducing the number of scanner changes required to get the job done. As a result, you complete your work faster with confidence in the accuracy and completeness of your data.
With Trimble's patented Lightning™ technology, the Trimble TX6 is capable of measuring one million points per second, maintaining highly accurate data over the entire survey range. Because Trimble Lightning technology is less sensitive to different surface types and atmospheric conditions, you get a complete set of data at every station.
In addition, the Trimble TX6 makes it easy to manage scanned data in the office. Clean, low-noise scanner data reduces processing time. Data from the Trimble TX6 is loaded directly into the Trimble RealWorks® software and Trimble Scan Explorer. Trimble TX6, together with Trimble RealWorks, also allows you to transfer data to popular CAD software packages.
High performance for complex tasks
9The 0002 Trimble TX6 is ideal for capturing the current state of objects in detail. By quickly taking measurements over long distances, the Trimble TX6 creates high-density 3D point clouds ideal for professional data analysis and design. The Trimble TX6 has a 360 x 317-degree field of view and surveys at half a million points per second, allowing you to complete a full scan in just 3 minutes. The TX6 maintains high measurement accuracy over its entire operating range (up to 80 meters) and has the added capability of extending the measurement range to an impressive 120 meters.
Rugged, versatile and easy to use
A color touch screen and one button to start scanning make shooting extremely easy and efficient. Intuitive built-in software makes it easy to control the resolution and set the scan area. By capturing only the data you need, you save time in the field and in the office.
The universal design of the scanner allows you to work in a wide variety of conditions and situations. With an eye-safe, invisible Class 1 laser, the Trimble TX6 can be used even in busy public areas. In addition, the Trimble TX8 has a rugged, IP54-rated design, a ruggedized mirror, and is capable of operating in bright sunlight.
Designed for ease of use in the field, the Trimble TX6 weighs only 11 kg and is powered by a lightweight yet powerful lithium-ion battery. The transport box on wheels meets the baggage requirements of most airlines, so you can easily transport your Trimble TX6 to your job site.
Complete solution
The Trimble TX6 is built to handle a wide range of applications in a variety of environments.