Cubepro duo professional 3d printer
CubePro Duo - Protocom s.r.o.
3D Printing. Real. Pro.
Controlled print environment
A controlled process environment ensures improved accuracy and reliability of print for effortless, professional quality every time for your largest ABS plastic prints. Automated settings ensure home-safe printing in your mancave, on your workbench and at your desktop.
Print big, print accurate
The CubePro features the largest-in-class build platform with ultra high-resolution. With prints 2.5 times larger than any other desktop prosumer and hobbyist printer (11.2" × 10.6" × 9.06" or 285.4 mm × 270.4 mm × 230 mm) with ultra high-resolution settings of 70-micron thin print layers, professional quality printing has never been so large or easy.
New materials, limitless possibilities
Printing with complexity has never been easier. Break beyond boundaries set by unachievable overhangs and the laws of gravity, and enter the possibilities of intricate patters, degrees of freedom and suspension in space.
Create functional prototype models or make end-use parts for your engineering applications.
Strong, fast & long-lasting
Guaranteed faster, more accurate prints with stabilized print mechanics and easy feed cartridges for prolonged material life.
Triple color + three materials = thousands of options
Get more expressive with 3D printing in up to 3 simultaneous colors with 3 material options. Select from over 24 vibrant colors for more unique combinations.
Connect better to experience better
Connect conveniently with an easy to use color touchscreen display and WiFi capability.
CubePro flyer.pdf (pdf - 2239 kB)
Infinity Rinse-Away FFD.pdf (pdf - 232 kB)
Certificate CubePro.pdf (pdf - 81 kB)
Cube and CubePro sds ABS. pdf (pdf - 236 kB)
Cube safety data sheet Glue.pdf (pdf - 198 kB)
CubePro user guide.pdf (pdf - 14264 kB)
EC Declaration CubePro.pdf (pdf - 39 kB)
Warranty Cube and CubePro.pdf (pdf - 58 kB)
Technical Specifications
Layer thickness
70 microns, 200 microns and 300 microns for fast mode. Available for all three models.
Maximum build size
9.56(w) × 9.06(h) × 10.6(d) inches 24.29(w) × 23(h) × 27. 04(d) cm
Z Axis resolution
0.100 mm (0.004" / 100 microns)
Print tolerance
X and Y axis ± 1.2 % dimension or ± 0.2 mm (0.008" / 200 microns) whichever is greater. Z axis ± half the processed z resolution. Shrinkage and warpage can occur on models and is purely geometry dependent.
Print speed extruded volume
Maximum 15 mm (9/16") per second and polymer dependent
Power requirements
100 - 240 V AC
Maximum operating temperature at extruder tip
536 °F / 280 °C
Support material
PLA / ABS / dissolvable natural PLA
Support removal
Break away supports with pliers or cutters or just fingers where appropriate. PLA plastic is soluble in sodium hydroxide solution used with a heated ultrasonic cleaner (care is required with this option).
Software Description

All CubePro printers include complimentary conversion software. This application converts your 3D model into layered slices (G-code), ready for printing on your machine. Other features and uses of CubePro software include:

Clear, familiar and easy-to-use interface
Scaling, rotating and movement of parts on a simulated print bed
Proven default settings for all CubePro 3D printers
Ability to create custom profiles as needed
Imperial/metric conversion available
Built-in STL file verification
Combined part and tool path viewer
Profiles for multiple material/support materials

Compatibility
Windows requirements

32 or 64 bit operating systems:

Windows 7
Windows 8
Windows 8. 1
Windows is required for ad-hoc WiFi print job submission – if not already installed, the Cube software will automatically install the Microsoft .NET 4.0 framework

Mac OSX requirements
Mac 10.9 and up
Minimum hardware requirements
Processor: Multi-core processor - 2 GHz or faster per core
System RAM: 2GB minimum
Screen resolution: 1024 × 768
Dimensions (W×D×H)
3D Printer Uncrated
22.75(w) × 23.25(h) × 22.75(d) inches 57.8(w) × 59.1(h) × 57.8(d) cm
Weight
3D Printer Uncrated
94.3 lb / 43 kg
CubePro 3D Printer Review 2022
2.7
See Price
| | |
| --- | --- |
| Printing Area | 285mm x 270mm x 230mm |
| Layer Resolution | 70 microns, 200 microns, and 350 microns |
| Supported Filament | PLA, ABS, Nylon |
| Filament Diameter | 1. 75mm |
| Extruders | 1 |
The central tenet of the CubePro 3D printer is to bring a comparatively affordable printer to the average consumer, centered on ease of use through rapid assembly and professional grade prints. Does it live up to its lofty ambitions? Let's find out.
Table of ContentsShow
Design and Features
Borrowing heavily from its namesake and smaller cousin, the Cube, the CubePro is as much a rejig as an oversized reimagining of the original. It retains the enclosed cuboid aesthetic reminiscent of a product designed by the darlings of Silicon Valley, Apple, with rounded contours, a sleek finish, and an overall look that screams professionalism.
The CubePro is a perfectionist designer's dream where every aspect of the printer has been thought out and optimized, down to details like the organized cable control systems, clean circuitry, the intelligent choice of component placement, and the overall ordered feel inside and outside of the casing.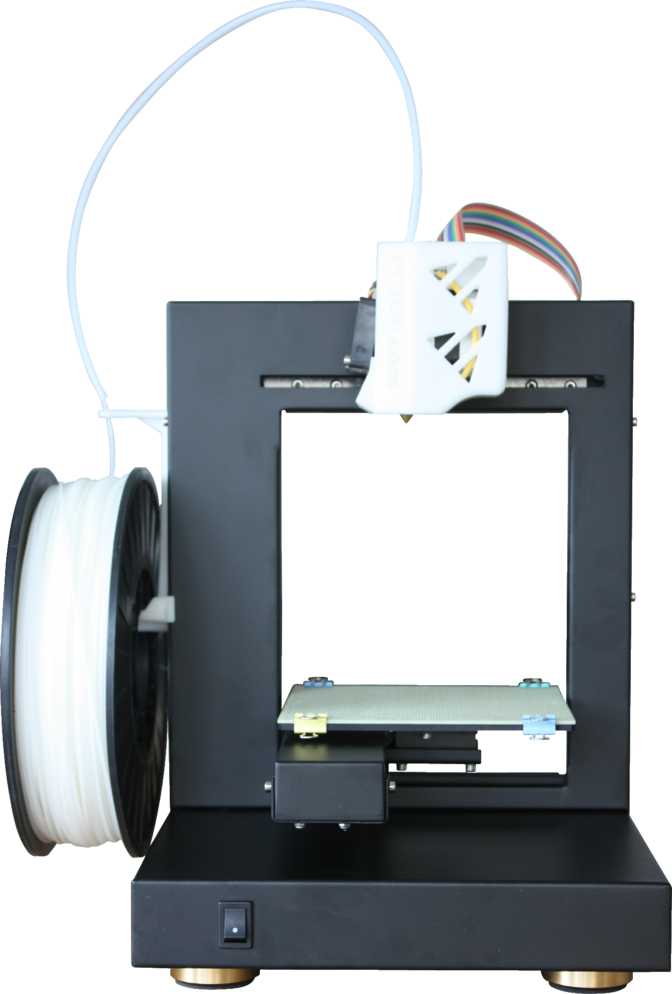 The same can be said for the hardware, which is of the highest caliber with no knock-off parts or cost saving omissions.
The CubePro is one large printer, weighing in at 90.7 lbs and supported by a heavy-duty, industrial grade metal frame, surrounded by an all-over acrylic enclosure with glass panels on the front and back for easy print monitoring. The top cover is removable to allow access to the inner workings of the print head for easy filament change and repairs if needed. We can't stress how sturdy this printer looks – the weight and rigid frame ooze stability.
The climate chamber is sealed and heated to offer a stable environment for prints free from the effects of environmental changes in temperature. The sealed effect is partly achieved through attention to detail in the way the front panel is lined with acoustic insulating foam to prevent heat and noise from escaping.
The printer is among the safest on the market and is, in theory, perfect for an educational context or home office rather than a barebones kit destined for a chipboard workbench in a dusty garage.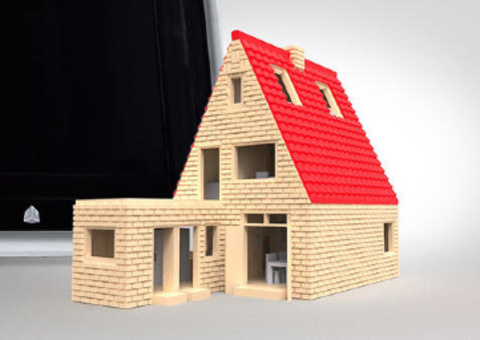 The build area measures 285mm x 270mm x 230mm, which is ample room to print more substantial and ambitious models with ease. The build plate is a ceramic glass non-heated plate. The lack of a heated bed doesn't matter so much due to the temperature controlled build chamber.
The base model includes a single extruder, while 3D Systems also offers a dual extruder and triple extruder equivalent, known as the CubePro Duo and CubePro Trio respectively. The extruder can print an incredibly thin 70 microns on the slowest high definition speed, 200 microns on standard definition, and 350 microns on fast mode. The print head runs along the X and Y axes, while the build plate moves along the Z-axis in a classic Cartesian configuration.
Regarding filament options, the CubePro sticks to 3D Systems' 1.75 mm diameter proprietary locked filament Smart Cartridge. The company offers 24 different color cartridges (Gold, Bronze, Pale Yellow, Forest Green, Coral, Navy Blue, Dark Gray, Industrial Gray, etc.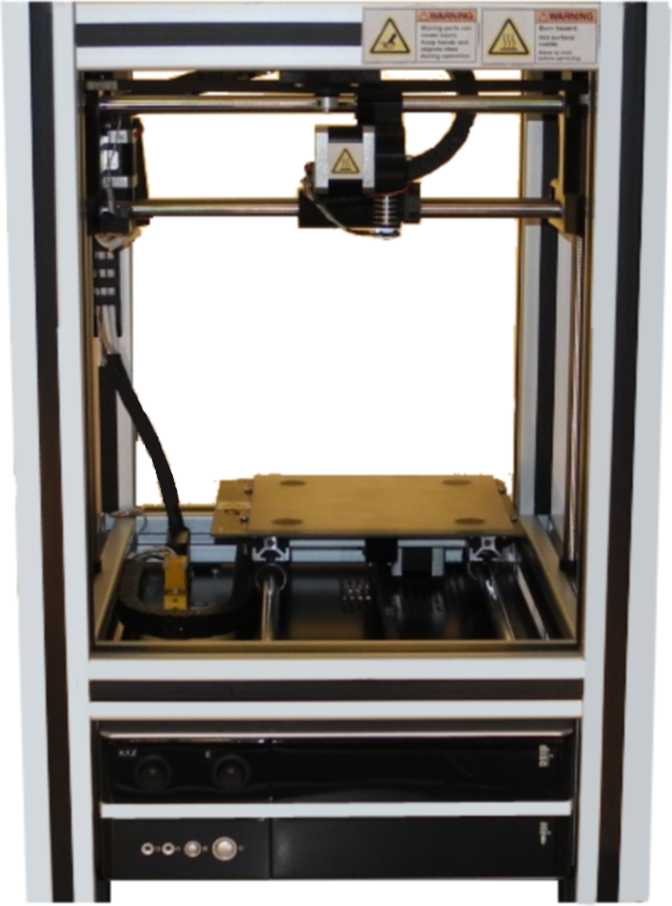 ) that do cost substantially more than third-party alternatives.
The 3D Systems cartridges do have their benefits though as they are fitted with an embedded microchip that communicates with the printer to indicate what material and even color is being used. They are also 100% recyclable. As for what type of materials, the CubePro supports PLA, ABS, Infinity Rinse-Away support materials, and Nylon.
The CubePro has USB flash drive, USB to PC, and WiFi connectivity. Control is managed through a full-color touchscreen display with a host of options from connecting to a WiFi network, naming the printer, providing detailed instructions for filament loading, cartridge status, calibrating the print plate, updating firmware and so on.
The CubePro is designed to use 3D Systems' proprietary CubePro Print Client, which is adequate but lacks a lot of in-depth features. Print timing predictions were wildly inaccurate most of the time as well. The client is compatible with both Windows and Mac.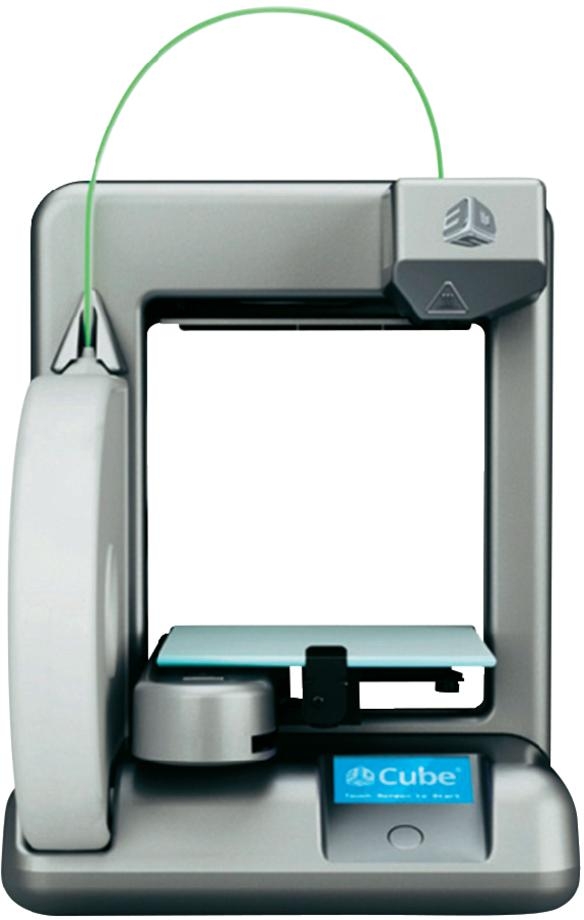 Additionally, the printer is suited to any Windows 3D compatible application such as Microsoft 3D Builder, Microsoft 3D Scan, SolidWorks 2015, Autodesk TinkerCad, Netfabb Professional, Autodesk Mesh Mixer, Siemen's JT2Go, and Siemens Solid Edge.
Although 3D Systems recommends the CubePro software, there is nevertheless some scope for users who prefer other slicing programs. As for how complicated the task of linking it to another slicer, it all comes down to the specific application.
Assembly
The contents of the package include the CubePro printer, ABS or PLA cartridge(s), a two-pack of Cube Glue, build plate, jet wiper, power cord, USB cord, toolkit (wire cutters, needle nose pliers, 8 mm wrench, build plate scraper, hex drivers (2.5mm, 3mm, and 4mm), T-Handle, and sandpaper), waste bin, documentation, setup guide, and USB flash drive.
The printer and accessories are shipped on a pallet due to the size of the model coupled with ample styrofoam, plastic protective layers, foam tubing, and well-marked zip ties holding the movable parts together.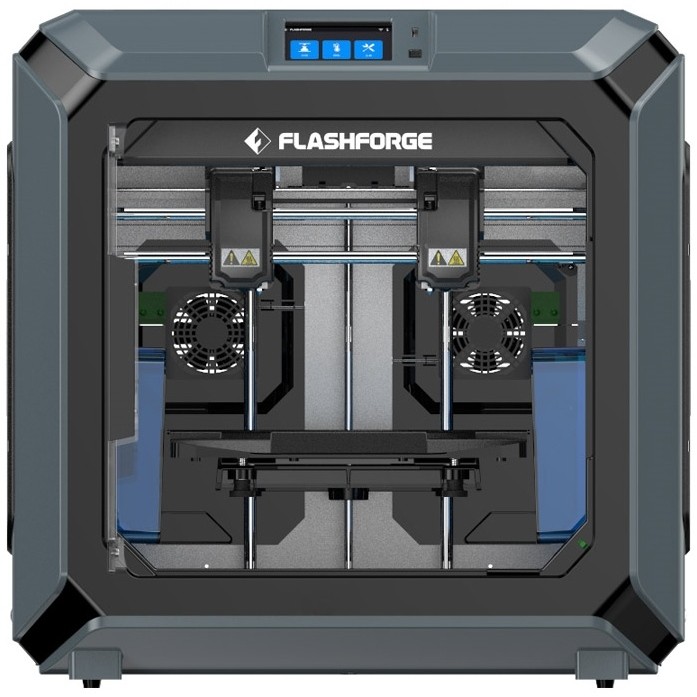 The accessories are layered in compartments for easy removal and shipping.
In keeping with the user-friendly, out of the box functionality ethos, the Cube Pro ships pre-assembled, although no printer actually comes fully assembled. Although nowhere as complex as other models, setting up the CubePro does take some doing.
The process involves removing the protective materials, cutting the zip ties, and removing the Z-axis guard via a set of screws. The next step is attaching the waste bin for the jet wiper to the printer and then placing the build plate on the printer.
From here, it's the usual steps of plugging in the power cord and hitting the on/off button next to the touch screen. The touch screen then walks the user through connecting to WiFi, activating the warranty, and installing the filament cartridges.
Filament installation is relatively straightforward and involves feeding the filament through the piping network leading to the hot end at which point the feeder gears will grab onto it.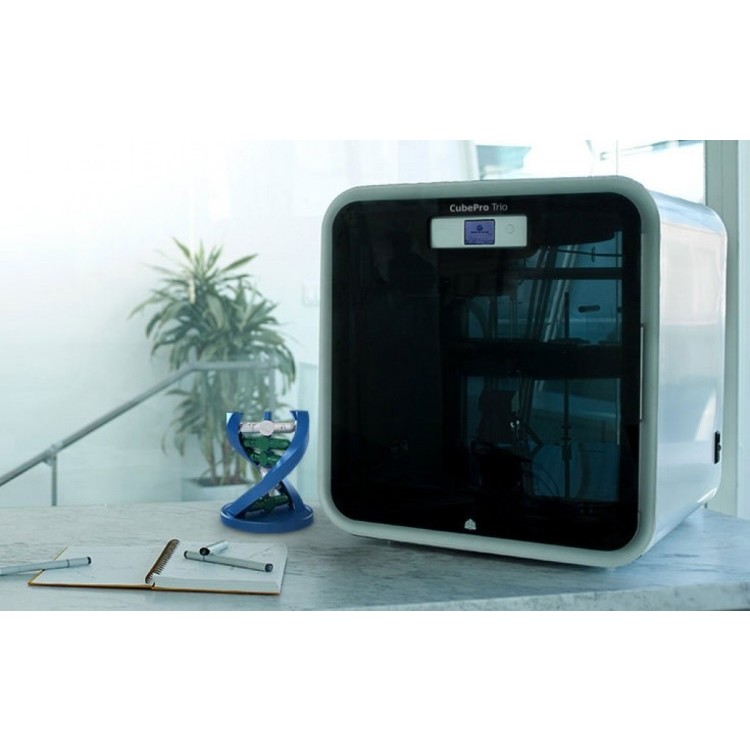 The printer does an amazing job of providing step by step instructions that are hard to get wrong, but a bit of finesse is required when feeding the filament through a sharp bend in the pipe.
Once the filament is in, all that's left is to seat the cartridge into the holding bracket, which is secure and simple to handle. The printer will then walk you through a test print.
Printing
The print quality is more than solid, with the best results coming out in PLA rather than ABS. We found that the CubePro adhered to models well with attention to dimensions and reasonable detail that was nearing perfect in a lot of cases, notably simpler designs. We did encounter the odd problem with missing layers, imperfections, and varying quality levels at higher speeds.
The CubePro is slow especially at 70 microns, but then again at that level of detail, we can't be too picky. It is, however, undoubtedly a noisy device even when using the front door and top cover. Running it overnight wasn't possible if we wanted a good night's sleep.
The noise was at odds with the home office/semi-professional feel that 3D Systems is pedaling and we were slightly disappointed.
The disadvantage of a heated bed did rear its head at times, especially with ABS where the base was susceptible to some warping as the model size increased, but this remained an occasional glitch rather than a persistent problem. Glue was nevertheless required for every print with 3D Systems recommending their proprietary Cube Glue. We found it stabilized prints well and did a good job overall if allowed to dry slightly before starting a print job.
More than once, we found that the filament would edge its way back into the cartridge making it impossible to get out again. The flaw is clearly in the design and puts a bitter taste to the hoops that 3D Systems asks the user to jump through with the Smart Cartridge system.
Channeling MacGyver, we ended up resorting to a good old artisanal fix, which involved hacking away at the plastic casing to pry it open then feeding the filament out through the entry point.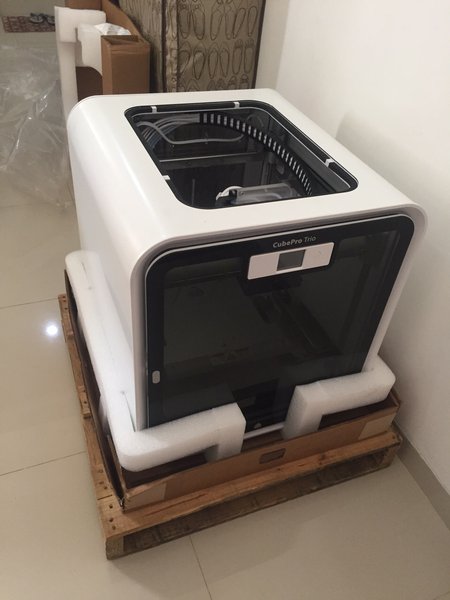 For the price of CubePro, this seemingly innocuous issue wasted considerable amounts of time and profoundly shook the printer's foundations as a user-friendly device.
Support
3D Systems no longer produce the CubePro, but the company's website maintains a host of documentation and instruction manuals as well as replacement parts for purchase. Phone or email support has seized, so any questions must be directed to enthusiast forums. The warranty is a standard one-year part and workmanship, with a no refund policy attached.
Verdict
We see the CubePro as sitting halfway between printers aimed at the home hobbyist market and professional models geared towards companies for precision prototyping. In this neither-here-nor-there limbo is where we possibly find the biggest flaw of the CubePro: it is too pricey for an entry-level model and too devoid of functions to be beneficial in a professional context, stuck in a kind of no man's land.
It didn't impress; it didn't disappoint.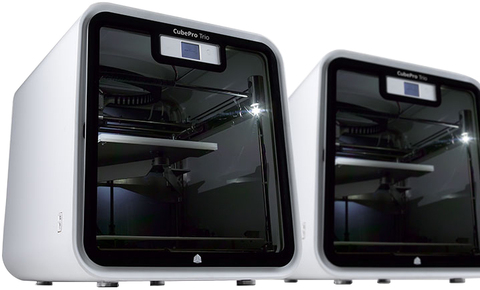 It was lackluster without giving us the inspirational bug to print furiously because of the sheer joy of using the printer. We see it a perfect printer for fledgling companies that need a decent, reliable prototyping printer that isn't as pricey as professional equivalents.
3D Printer Cubex Duo in Nizhny Novgorod: 25-Tovarov: Free delivery [Cross]
Partnership program Wizard
Nizhny Novgorod
Catalog
Catalog of Products
Clothes and shoes
9000
Construction materials 9000
Textile and leather
Textile and leather
Health and beauty
Health and beauty
Children's goods
Children's goods
Products and drinks
products and drinks
Electrical engineering
Electrical engineering
House and Garden
House and Garden
Industry
Furniture and interior
Furniture and interior
Agriculture
Agriculture agriculture agriculture agriculture agriculture agriculture agriculture agriculture agriculture
All categories
LoginFavorites
cubex duo 3d printer
199 900
3D - printer 3D Systems Cubex Duo Manufacturer: 3D Systems, Printing Technology: FDM/FFF/PJP, Region
Requisitive Products and Similar Products for 3D Zenit Zenit Zenit brass 0.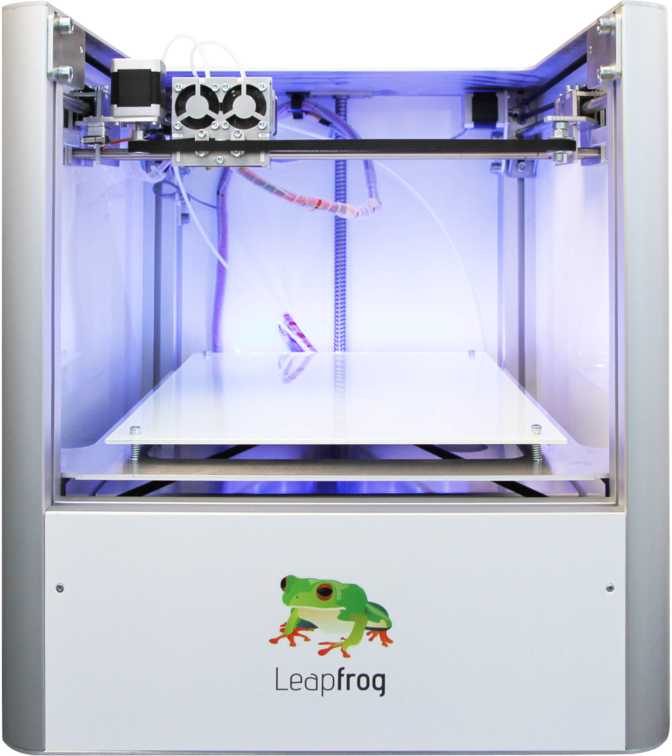 2 mm Country of manufacture: China, Thread: M6
2, Construction area
More prices and similar goods
155 000
3D Printer Zenit Duo Switch Nb Printing Technology (FFF), Silpace of Extruders: 2, Region
More prices and similar goods
Nozzle for 3D printer Zenit Duo Switch brass 0.3 mm Country of origin: China, Thread: M6
0065 Zenit Duo Switch brass 0.6 mm Country Manufacturer: China, thread: M6
More prices and similar goods
2 990 000
IMPRINTA 3D IMPRIPRINTA HERCULES G9 Dules G9 Dules G9 Dules G9 Dules G9 Dules Dules Dules and similar products
Nozzle for 3D printer XYZPrinting da Vinci 2.0 Duo brass 0.2 mm Country of origin: China,
DETAILSMore prices and similar products
Stolk for 3D Printer Zenit Duo Latun 0.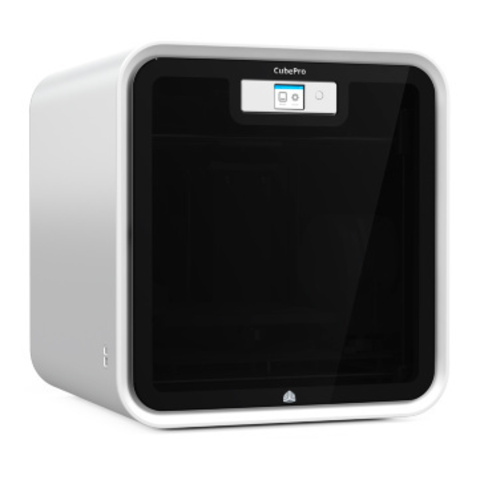 8 mm Country Country: China, Carbation: M6
more than
Worm for 3D Printer XYZPRINCI brass 0.6 mm Country of manufacture: China,
MORE DETAILSMore prices and similar products0003
More prices and similar goods
Stole for 3D Printer XYZPRINTING DA VINCI 2.0 Duo Latun Country Manufacturer: China,
Reads
9000 2 Nozzle 900 3D
900 3D 9006
XYZPrinting da Vinci 2.0
Duo
brass 0.4 mm Country of origin: China,
DETAILSMore prices and similar products0064 Duo brass 0.4 mm Country of origin: China, Thread: М6
MORE DETAILSMore prices and similar products More prices and similar products0003
Stroil for 3D Printer Zenit Duo Switch brass 0.4 mm country manufacturer: China, thread: M6
more pricing and similar goods
FAST for 3D Picture Zenit 900 Duo 900 0.
5 mm Country of manufacture: China, Thread: М6
MORE DETAILSMore prices and similar products
561 750
0011 More prices and similar goods
749 000
3D Printers IMPRINTA (HERCULES) 3D Picture Hercules G4 Field of application: Professional
printer Zenit Duo brass 0.3 mm Country of origin: China, Thread: M6
0064 3D Printer Zenit Duo Latun 0.2 mm Country Manufacturer: China, thread: M6
More prices and similar goods
749 000
3D IMPRETA HERCULES G4 DUO 964 DUO Duo Dules 964 DUO Duo Duo Duo Duo Dules LEARN MOREMore prices and similar items
299 000
3D printer Hercules Strong DUO
READ MOREMore prices and similar items
10 30 020003
3D Printer Zenit Duo Switch Printing Technology: FDM (FFF), Summary of Extruders: 2, Building
More prices and similar goods
9000 2 Forms for
3D
printer zenit DUO Switch brass 0.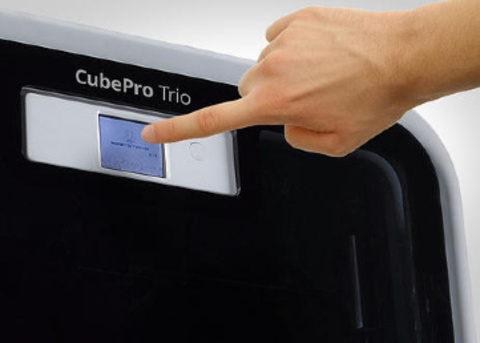 5 mm Country of origin: China, Thread: М6
0065 Zenit Duo Manufacturer: Zenit 3D , Printing Technology: LCD,
Read more prices and similar goods
115 000
3D Paint Zenit Duo Press technology: FDM (FFF). extruders: 2, Build area (mm):
DETAILSMore prices and similar products
3D printers for schools. For kids. For education. For home.
Despite the fact that 3D technologies are by no means something new and even unusual, their use in education is only gaining popularity. The transformation of a 3D model into a full-fledged physical object is a process that is fascinating and of great importance from the point of view of teaching children the basics of engineering, which makes it possible to visualize in the most accessible way what teachers had to explain literally "on the fingers" just a few years ago.
A large selection of "children's", educational and safe models of 3D printers, presented in the assortment of our 3DMall online store, prompted us to prepare for you a brief excursion into the field of education using 3D equipment, especially since in recent years educational programs for the so-called "engineering" classes.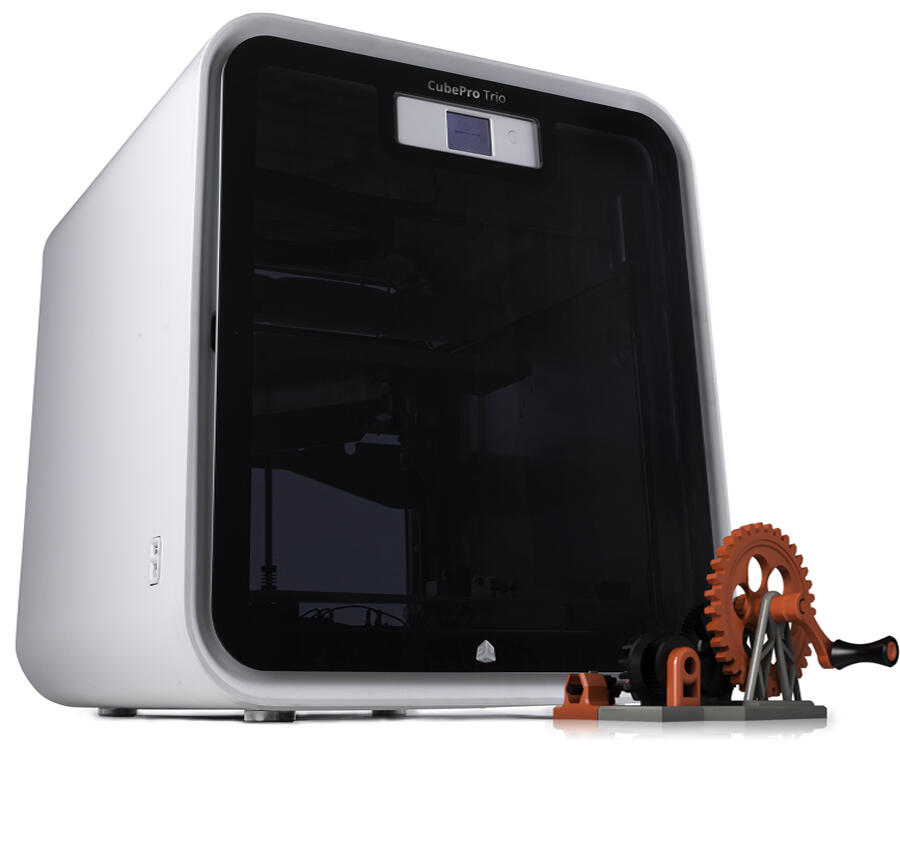 By the way, we will not only talk about the advantages of learning 3D prototyping, but also recommend the best models of 3D equipment for equipping schools - you can buy 3D printers from us inexpensively with delivery anywhere in Russia, and in our own demo room in Moscow in practice, make sure of their functionality and usefulness in training.
3D technologies in education
FDM modeling is the simplest and most accessible technology today, which is already being actively implemented in school programs around the world. Its advantages include low cost and simplicity, and the use of devices for 3D printing automatically leads to faster and more efficient assimilation of knowledge in areas such as mathematics, natural science, programming, and even prototyping.
3D printing is officially recognized as a powerful educational tool due to the fact that the teacher can create visual aids right in the classroom, and children can easily embody and develop their design and construction skills.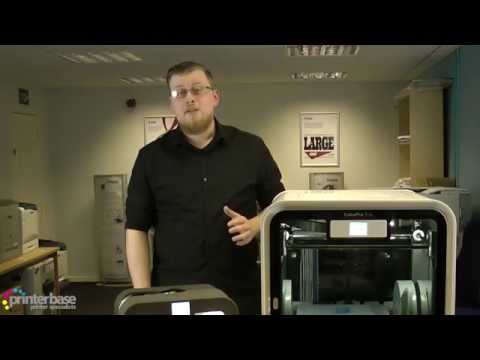 While equipping schools with 3D printers is currently mostly only at the planning stage, many technical universities are already successfully practicing training courses for children who are interested in IT, 3D technologies, engineering, robotics and design. Thus, the Astrakhan Civil Engineering Institute opened the Regional School Technopark, the School of the Gifted operates on the basis of the Tyumen State University, hackerspaces and so-called creative spaces operate in almost every large city in Russia, where experienced specialists in the field of 3D modeling and prototyping actively train the younger generations of engineers and designers.
What does it give the child:
new opportunities for creative and professional development;
a significant advantage in admission to technical universities;
the opportunity to participate in the Olympiad in the field of 3D technologies and a good start for higher education abroad;
high quality engineering education.
Fields of application of 3D printers in schools
In fact, the presence of a 3D printer in any profile school office is a significant plus for the educational process. Naturally, we are not yet considering linguistic and literary classrooms, however, even a history or geography lesson can become much more interesting if children can try to recreate some process or reconstruct some event with their own hands.
Recall that the state is actively involved in the process of popularization of 3D equipment in educational processes. For example, by the end of 2017, it is planned to complete the development of the Technology curriculum, which will soon create an engineering direction for training future specialists not only in specialized classes, but also starting from secondary school.
The first classrooms in which it is planned to introduce 3D equipment:
labor education - here children will be able to get their first experience in 3D prototyping, modeling and manufacturing fasteners for various equipment, creating and implementing their own projects;
computer science - along with the basics of programming, it is planned to introduce into the program the practice of creating models and processing them with various slicers;
chemistry class - this science is rightfully considered one of the most difficult in the field of natural science, as it requires a good development of spatial thinking, and 3D printers easily visualize the processes of creating molecules and their interaction with each other;
physical class - with the help of 3D modeling, you can visualize processes that are difficult to perceive and increase the interest of students in this rather complex subject;
visual arts, drawing and geometry classes – of course, it is more justified to use 3D pens here, which contribute to the rapid development of spatial perception in all planes, moreover, 3D pens, unlike 3D printers, can be equipped with the whole class.
The best models for training and education
The main requirements for school 3D printers are ease of use, safety and reliability (durability and loyalty to repairs - children, after all, are not as accurate users as adults). We have selected for you 5 models of 3D equipment in an affordable price segment with excellent characteristics that any modern school can afford.
Russian-made CYBERMICRO 3D printer is one of the most affordable 3D printers. The device is lightweight and compact in size, it works quietly, it is equipped with an intuitive RepetierHost software, which is rightfully considered one of the simplest with sufficiently verified functionality. What is important, the inexpensive and absolutely safe bioplastic PLA is used as a filament, which you can also buy with delivery from us at 3DMall.
The American compact model 3D Systems Cube 3 is the best budget offer in the segment of 3D printers with two extruders. The main advantage is the convenient replacement of fimlament placed in sealed cartridges and automatic adjustment of its supply.