Bigrep 3d printer price
What You Need to Know Before You Buy
The Additive Manufacturing market continues to grow at an exponential rate. This includes a significant increase in adoption from industrial manufacturers while the 3D printing industry itself welcomes new hardware, software and material companies everyday.
There are many factors to consider when purchasing a 3D printer, such as material capabilities, build size, purpose and future intention. However, one conversation that OEMs are afraid to have with prospects and clients is the true cost of ownership.
What are the upfront costs associated with my machinery? Where can I purchase consumables, resin or filament? When will my equipment become obsolete? This article will address all these questions and more.
The goal is to provide you, the end user, with enough information so that you can be prepared to present solutions to your management.
Unexpected costs or limited financial transparency will become quite problematic, especially if your organization is budget sensitive.
The 3D printing market is vast. There are hobbyist-level 3D printers available for amateur enthusiasts, and then there is industrial additive manufacturing equipment used by engineers and professionals.
How much is a 3D printer?
Hobbyist-level 3D printer prices range between $200 - $7,500 with basic printing capabilities and materials. The industrial-grade 3D printing equipment has a much broader price range, $25,000 - $500,000, that is much more technologically advanced.
The price of a 3D printer rises with high resolution, bigger size and higher print speed.
But there is much more to it than just the purchasing price of a 3D printer.
BigRep Industrial 3D Printers at Ford
The purpose of this article is to understand the professional-grade equipment and assess the costs associated.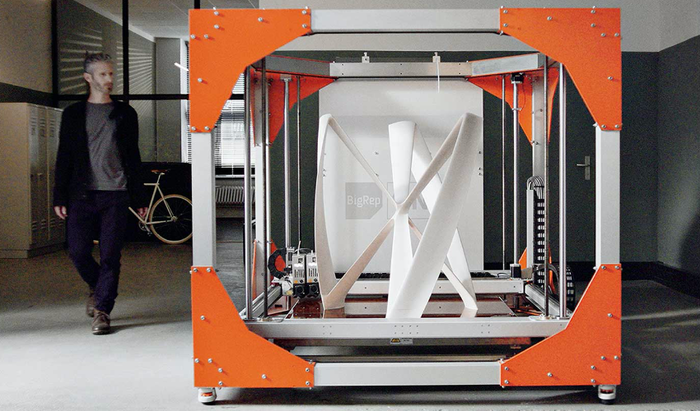 If you wish to learn more about the entry level 3D printing market, you can find more in this article at allthat3d.com as a resource.
Part One: Capital Equipment Expenditures + Purpose
Regardless of company size or department budget, capital equipment expenditures over $50,000 will always be scrutinized. If it doesn't fit on a corporate card then you will most likely be required to justify the purchase. And let's be honest, your name will forever be connected to that piece of machinery once it's installed—so it's important to do the homework and make a good decision. In Part One, we will dissect the cost of AM equipment, and its purpose.
Industrial additive manufacturing equipment (operating with thermoplastic materials) can range from $25,000 to $500,000 depending on a variety of factors. This includes the size of the machinery, capability, reliability, ease of use, material compatibility and even brand name recognition. That's a lot to keep track of.
For example, larger platform printers require robust servo motors and high-performance components to remain reliable and repeatable for users.
Additionally, printers with advanced material capabilities operate with controlled heating chambers that will undoubtedly raise the cost of ownership and may be unnecessary for your application. You may be asking yourself, how do I determine which printer is the right one for me?
Is your department purchasing AM equipment for prototyping or production applications? What does your current process look like from a time and cost perspective? Who will be managing the machine? Analyze your current prototyping/production process and identify AM ready parts -- meaning which parts are too expensive to outsource or are too complicated with traditional machining. AM provides inherent values when it comes to designing, so understanding the intention and purpose of your equipment will help determine the return on investment.
For example, assembly line facilities have historically used metal parts for jigs and CMM fixtures simply because that was the only material available to them at the time.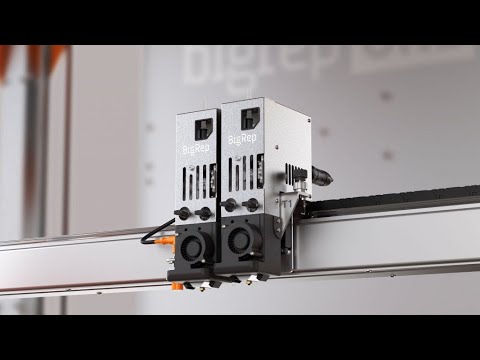 3D printing with PLA plastic has become a viable alternative because it's less expensive and lighter weight. Understanding the costs associated with traditional processes or parts helps determine the savings with 3D printing and ultimately, justify the ROI. The industry standard for equipment ROI is typically 18-24 months.
Part Two: Service Contracts, Consumables, + Post Processing
The equipment cost is just one piece to the printer acquisition puzzle. Purchasing a service contract for an expensive piece of machinery is commonplace in every industry, but AM is unique when it comes to consumables and post processing technologies. Almost every 3D printing technology comes with proprietary materials and a recommended solution for support removal.
The best estimate for an equipment service contract is between 15-20% of the overall cost. Indicating that $100,000 3D printer may require a $20,000 annual service contract. Much of this is dependent on equipment reliability and complexity.
However, the alternative of no service contract is having to purchaseing replacement parts at a much higher cost so you're left with trying to decide what makes the most sense for your business. It's possible that your business has separate budgets for equipment and service so we recommend speaking to your finance team first.
Every 3D printer OEM offers proprietary consumables in resin, filament or pellet form. The question is compatibility and control. Some OEMs restrict users from using 3rd party materials and consider it a breach of service contract if they do. Those OEMs tend to charge more for their materials while suggesting that the printer is more reliable because of that. However, the industry is transitioning to an open platform concept that enables end users to operate printers with third party materials.
BigRep's approach is unique because it makes both options available. Be confident to use our suggested filaments with predefined settings embedded in the slicing software or feel free to experiment with other material providers.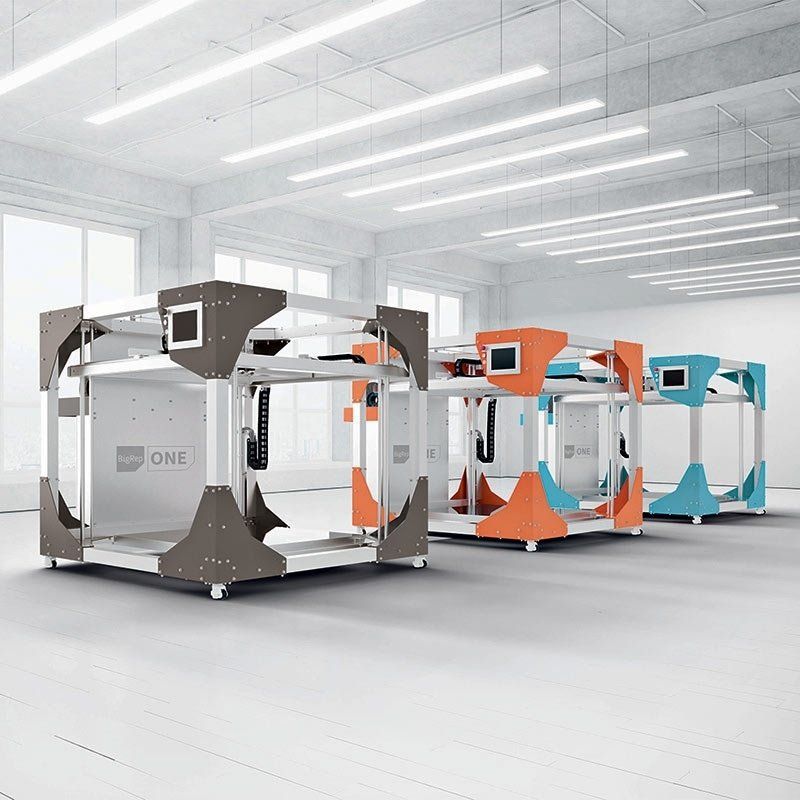 We simply recommend to our users to reach out and ask about the options. Oftentimes, we have experience with many materials and can point you in the right direction.
Historically, support removal and post processing equipment in 3D printing wasn't discussed. Yes, it's the less attractive part of the industry but it's impossible to ignore if your AM technology requires it. For example, many thermoplastic technologies use soluble support materials which typically requires an ultrasonic bath for removal. The size of your parts justifies the size of the support removal system, which increases the cost accordingly. Alternatively, some AM technologies use breakaway support structures which require manual removal and sanding. Ultimately, it depends on your application and what type of finish your part requires. It's not uncommon for designers and engineers to paint, weld, bond, sand or coat parts for optimal look and feel. With each process comes costs—whether automated equipment or manual labor.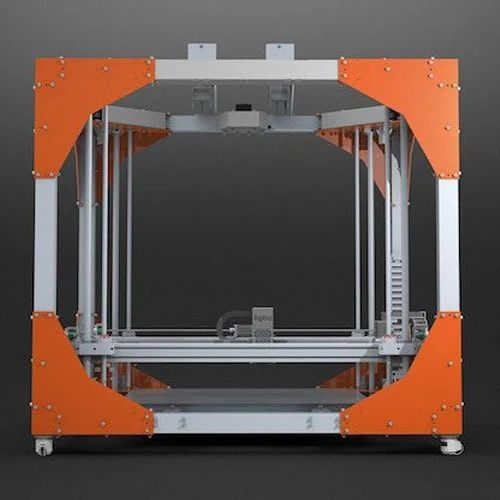 These air duct fittings from Boyce didn't require any post-processing before they went into the Verizon Kiosk they produce.
Part Three: Intangibles + Obsolescence
Okay, if you've come this far then it's time to talk about the future of your 3D printer and how to maximize your investment. As previously mentioned, the AM marketplace is complicated and it's challenging to discern which technology is right for you. After you have determined the purpose of your 3D printer and analyzed the cost of ownership, it's likely that you will have several options to consider. There are so many competing technologies that exist; so which company, brand or product are you willing to commit to?
How long has this company been in existence? Who are the major investors? What are the equipment reviews and will the company provide access to users and references? There is no need to work in a bubble when there is a world of resources available. When it comes to intangibles like company reputation or service standards, never underestimate the user testimonial.
The industry is constantly evolving, and it's very common to see major partnerships between OEMs, material providers, research institutes, and industrial leaders. In 2021, we have seen several AM companies go public and multiple mergers. Take time to learn about the company you wish to invest in. After all, your name is going to be attached to the decision.
Obsolescence is a much trickier conversation, and is one of the major reasons why some companies are hesitant to adopt 3D printing. Technology is advancing faster than ever before, and no one wants to be left holding the keys to outdated equipment. How can your department proactively prepare for obsolescence? First, determine a realistic ROI and try to stay under a 24 month payback schedule, which will improve the printer's profitability. Second, ask the OEM if they have upgrade paths or buyback programs — most organizations do and are willing to drive customer loyalty. Finally, build an internal or external network of users, customers and research institutes that want access to your equipment and would pay to do so.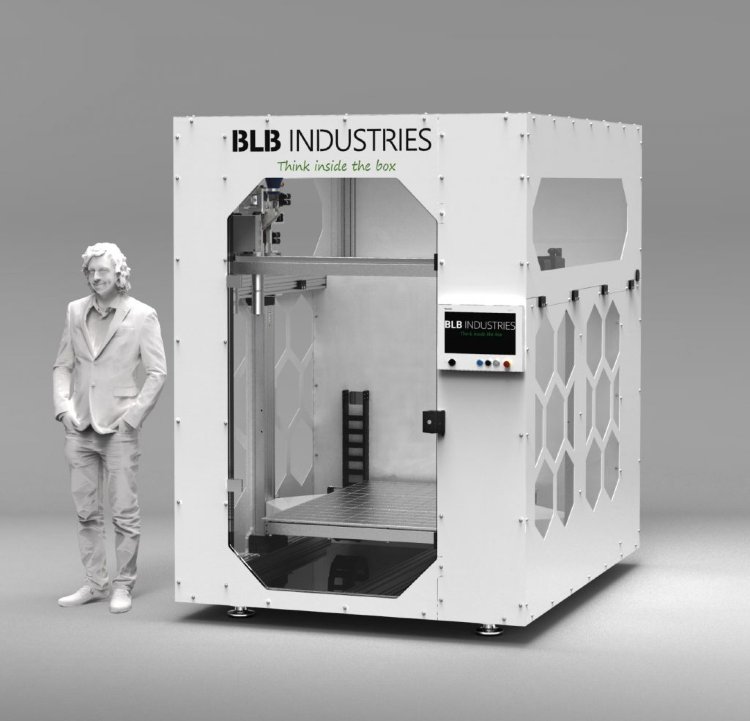 These are just a few examples of building purpose for your 3D printer and monetizing it as quickly as possible.
What advice would you give to someone just getting started?
"Talk to someone that has one of these. It's guys like me that are operating the machine that can really tell you. Learn from their successes and failures."
Riley Gillman,
Nikola Corporation
Conclusion
The industrial AM market is complicated and expansive. The technology exists to enable engineers to rapidly produce prototypes, increase new product development, and identify new methods or materials for production purposes so the cost is justified. The question is, what exactly are you trying to accomplish? There is an alternative mindset in the market to purchase equipment now and identify ways to use this machinery in the future. These businesses typically have the financial resources to make such acquisitions and the luxury to wait and see. For the rest of us, we must develop ways to justify equipment purchases and truly understand the costs associated.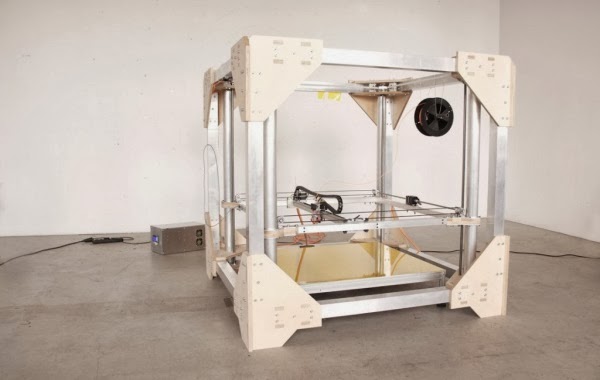 Every 3D printer available on the market was originally designed to solve a problem but now every printer is the ultimate solution—one size does not fit all.
We recommend taking the time to develop an ROI calculation and truly assess every aspect of a 3D printer purchase. How expensive is the annual service contract? If we find less expensive materials, can we run them through our equipment? Will my printer be reliable enough to become profitable for my business? We invite you to speak with our team of experts to learn more, and find out how BigRep can be profitable for you.
Talk to a 3D Printing Expert to help you
calculate your ROI
with a BigRep 3D Printer
REQUEST PRICING NOW
Categories Guides
BigRep BigRep One 3D Printer
| | |
| --- | --- |
| Brand | BigRep |
| Machine type | 3D Printer |
| Technology | FDM (Fused Deposition Modeling) |
| Materials | PLA, FLEX (Elastic TPE), Rubber-like (TPU), PETG , PRO HT, PRO HS, Nylon GF30 |
| Website | https://bigrep. com/bigrep-one/ |
| Average Price | $25,000.00 |
The driving force behind the BigRep ONE hasn't changed: make large-scale 3D printing affordable and available to more users. To achieve the best possible conditions for printing large objects a lot of new features are being introduced.
To achieve the best possible conditions for printing large objects, a lot of new features have been introduced to the latest version of the BigRep ONE large scale 3D printer. The modular print heads have been completely redesigned, in combination with a larger flexible spool holder, this provides the ideal 3D printer for manufacturing large-scale objects. The open format allows the user to have the best view for monitoring the print process.
For large scale prints, our new high throughput extruder for 1 and 2mm nozzles allows for the highest throughputs, making the BigRep ONE v3 one of the fastest large-scale 3D printers on the market.
UNCOMPROMISING GERMAN ENGINEERING
BIGREP ONE
THE LARGE SCALE 3D PRINTER
The BigRep ONE v3 was created to make 3D printing for large-scale objects as easy as possible. Every detail has received our full expertise and experience — for better quality, higher speed, and increased safety.
Open and Safe
THE FRAME CONSTRUCTION
The open format ensures that the user has the best possible view for monitoring the quality and progress of the object at all times. All moving parts have been enclosed for user safety and to reduce contamination. Integrated sensors ensure safety, precision, and user friendliness.
Modular and Independent
THE PRINT HEADS
The modular print heads operate independently, allowing for unbeatable flexibility when printing in two colors or with water soluble support material (PVA).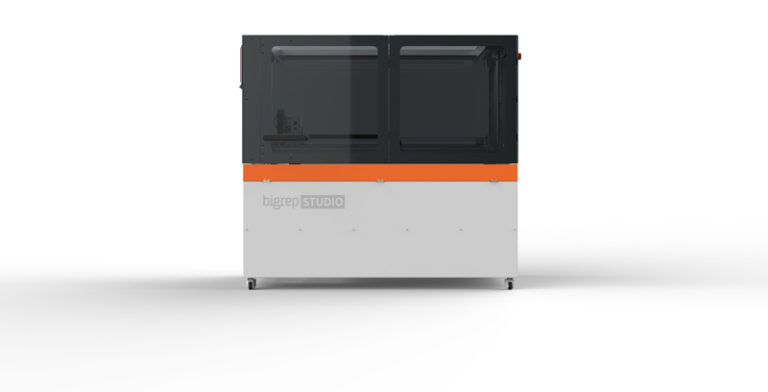 They can be easily adjusted and replaced without the need for tools. During the printing process, the active print head moves downward slightly to avoid making contact with the object. The print heads were developed by BigRep's in-house team and optimized for large-scale printing projects.
Semi-automatic print bed levelling
THE PRINT BED
The heated print bed provides optimal adhesion in the printing process right from the onset. Thanks to the integrated automatic inductive sensor, the print bed can be leveled quickly and effortlessly, reducing prep time considerably.
Big, Bigger, the Biggest
THE BUILD VOLUME
The new BigRep ONE v3 features a build volume of X 1005 mm x Y 1005 mm x Z 1005 mm. With a capacity of over one cubic meter, the new BigRep ONE v3 provides the largest FFF build volume currently available on the international market.
Spacious and Flexible
THE SPOOL HOLDER
The spool holder was designed to fit all standard spool sizes.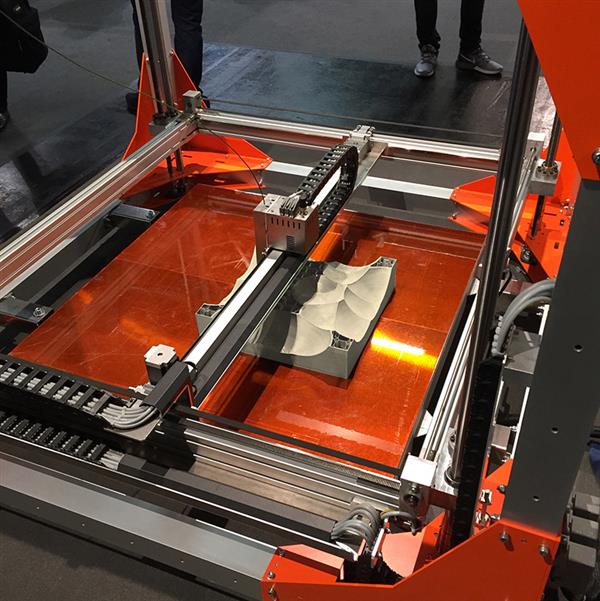 It can hold several spools up to 8 kg. A run-out detection system notifies the user when the spool is about to end.
Easy and Intuitive
THE GRAPHICAL USER INTERFACE
New intuitive user interface on touch panel PC, enabling lots of new features as remote load and check print progress via webcam, resume print after power failure and many more.
Reviews 4.5
1 reviews
Print Quality
Reliability
Ease Of Use
Failure Rate
Running Expenses
Software
Build Quality
Customer Service
Community
Show reviews Hide reviews
Feb 2, 2021
Bigrep is a very reliable brand, who mades very reliable machines
Blog
Blog
Share with friends
3DGence Double P255 Desktop 3D Printer Review
December 6, 2019
Watch an interesting, rather short and extremely capacious video reviewing the 3DGence Double P255 desktop 3D printer.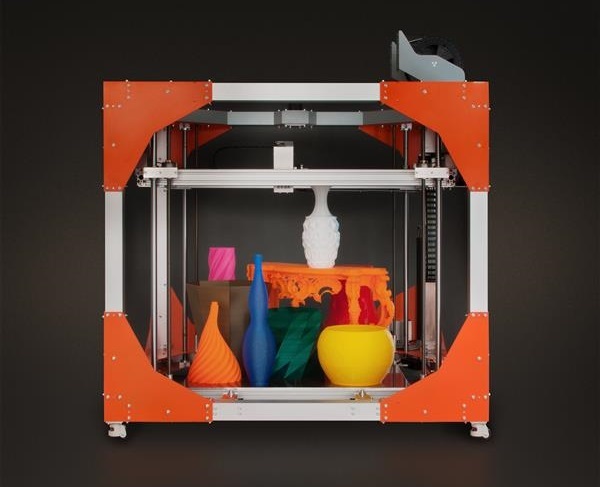 Printing ULTEM (PEI) and PEEK on the same device: new 3DGence INDUSTRY F420
November 18, 2019
At Formnext 2019 in Frankfurt am Main, 3DGence will present its latest high performance 3D printer for industrial applications 3DGence INDUSTRY F420.
New Additive Building Capabilities with 3DGence INDUSTRY F340 3D Printer
July 23, 2019
Polish 3D printer manufacturer 3DGence expands the capabilities of the INDUSTRY F340 3D printer with the new Flexfill 98A material from Fillamentum. This is the first flexible filament to work with a dual extruder system.
3D printing with reinforced materials: 3DGence introduced the 4th plug-in module for INDUSTRY F340
April 16, 2019
Well-known Polish manufacturer 3DGence has introduced a new fourth functional module for its innovative 3DGence INDUSTRY F340 3D printer.
Advanced 3DGence 3D printer for demanding industrial applications
March 28, 2019
3DGence representative Thomas Twardoch spoke about a 3D printer that is trusted even by the most complex and responsible projects.
Top Industrial 3D Printers
March 20, 2019
Development Manager Mikhail Rikhirev at the Interplastica 2019 exhibition spoke about the three main brands of 3D printers presented in Terem3D.
The experience of global manufacturers in the use of 3D printing
March 14, 2019
Recently, we talked in detail about the principles of operation and the benefits of a new 3D printing technology - MXT technology, developed by BigRep.
Today we will talk about examples of the successful application of 3D printing technology by well-known global manufacturers.
Terem3D became a partner of 3DGence
February 7, 2019
Terem3D has entered into a distribution agreement for the supply of 3DGence printers to the Russian market.
The flagship printer 3DGence INDUSTRY F340 was demonstrated at Interplastica 2019, which took place on January 29 - February 1, 2019at the Central Exhibition Complex "Expocentre" on Krasnaya Presnya.
3D printed rib implanted in the human body
December 21, 2018
In Bulgaria, an innovative surgical operation was performed in the world of medicine.
ESM-10 is the world's first soluble polyetheretherketone (PEEK) support
December 11, 2018
3DGence is one of the first companies in the world to announce release of soluble support material for products printed with using polyetheretherketone (PEEK).
5 reasons why a shroud is a must for any 3D printer
November 27, 2018
Case study: 3D printing in the plastics industry
November 12, 2018
Press to call
3D printers: history of appearance, development, main manufacturers
A few years ago, 3D printing was perceived as an outlandish technology, the corresponding equipment was found only in industrial enterprises. It developed, however, at a very fast pace, 3D printers first appeared in medical centers, and then in educational institutions. Now these devices are available to everyone, there are a huge number of models focused on home use. How exactly did the technology come about? Which manufacturers were pioneers, and which are the market leaders now?
Charles Hull awarded by the European Patent Office in 2014
Charles Hull
Introduced
Engineers from several countries worked on the creation of 3D printing.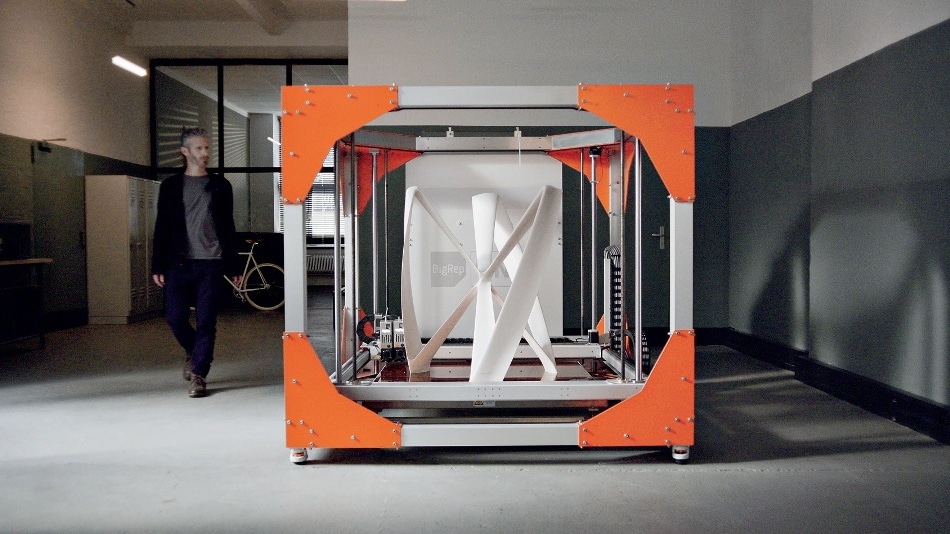 Chuck Hull, a specialist from the USA, succeeded for the first time. It was he who developed the "device for stereolithography" in 1984, and in 1986 received a full patent for it. Registration of the patent allowed to start serial production.
The first printing technology involved the application of a liquid polymer cured by ultraviolet light to the substrate.
Hull devices began to be actively sold in 1988, in the same year another American engineer, Stephen Crump, proposed his own technique based on the formation of a model by welding. The development of the third method, laser sintering of a polymer material in powder form, belongs to Carl Deckard, a specialist from the University of Texas.
All of the listed devices and technologies implemented in them have become the basis for modern equipment. Of course, quality has come a long way since then, even the simplest household models now work better than the first models of equipment, provide a higher quality result, and ease of control.
Evolutionary development
The huge potential of 3D printing was immediately clear, so a huge number of scientists worked on improving the techniques. They created new materials, offered improved technologies for their processing. However, there is still no universal technique, it is necessary to select a method in accordance with a specific area, the features of using the model:
LOM. Year of development - 1985, author - Mihailo Feigen. The formation of the object occurs by gluing a multitude of the thinnest polymer, paper, fabric, combined materials. First, the laser cuts the source material along the desired contour, then it starts heating and joining under pressure;
SLS. Selective sintering by a laser beam. The starting material is polymer granules or powder, distributed over the surface in an even layer. The laser only affects certain areas, according to the design. When the layer is ready, the next one is formed;
SGC. Layered seal. The authors are specialists from the Israeli concern Cubital. Printing is based on projecting a template model onto a layer of polymeric material cured by ultraviolet light;
FDM. At the moment, this is the most common technique based on layer-by-layer polymer fusion. The material is fed into the extruder, where it heats up, becomes viscous, and is extruded onto the worktable, layer by layer, until the desired layout is achieved.
Leading Manufacturers
The following brands are best known:
Coherent Incorporated. The history of this brand dates back to 1966, when its main specialization was the production of laser systems. The development of the 3D printer market became possible through the acquisition of the O.R. laser technology. The experience of Coherent, coupled with the developments of the acquired brand, made it possible to create the most productive, reliable, high-quality 3D printer models;
BigRep. A young company founded in 2014. BigRep's catalogs feature huge printers that can print everything, including life-size sculptures, furniture, car bodies;
3D Systems. A company founded in 1983 by the already mentioned Chuck Hull. The company owns the development of the world's first color printing technique, it is dated 1996;
Formlabs. The brand appeared in 2011, the money for the release of the first model of a 3D printer was raised on the Kickstarter platform. It turned out to be so successful that by 2018 the value of the enterprise had grown to an incredible billion dollars;
Hewlett-Packard. A very famous brand, the foundation of which dates back to the distant 1939, but the production of 3D printers was mastered only in 2014. Despite this, there are already quite a few models in the catalogs, including commercially successful ones;
3DGence. Polish brand, founded in 2014. In 2014, the company had only 5 employees, and their office was located in a small room in the research park at the University of Silesia.