Capricorn 3d printer
Technical Specifications
Technical Specifications
Warning: Printing At High Temperatures May Create Harmful Off-Gassing
How To Install    FAQ    Safety Precautions    Shop Now!
PTFE, or Polytetrafluoroethylene, is a synthetic polymer commonly used as a coating for non-stick pots and pans. It is the slipperiest substance known to man, and is said to be the only surface to which a gecko cannot stick. Although Bowden tubes can be made from several different polymers, PTFE is generally considered the best because of its high melting point and low coefficient of friction.
1.75mm Bowden tubing, because of its small diameter, is made with an expensive paste extrusion process. Very precise equipment is needed to obtain a consistent shape and internal diameter. Additives such as colorant are difficult, because the PTFE doesn't readily want to mix with anything.
Plain white PTFE is the cheapest and most common.
Our tubing is manufactured using the most sophisticated equipment currently available. It always comes out perfectly round, and the diameter stays as consistent as possible.
Our TL Bowden Tubing is made from pure virgin Japanese PTFE resin. This resin is not only translucent, it is also slightly softer and more flexible than average PTFE.
Our TL tubing features a 2.0mm nominal inner diameter. This makes it well suited for printing larger or uneven diameter filaments such as wood and metal flake filaments. Higher end wood filaments especially have a tendency to be "chunky," containing large bits of real wood.
Image credit: E3D
Our XS Bowden Tubing is also made from the highest quality pure virgin Japanese PTFE, and formed using the paste extrusion process. However, we have added a "Secret Sauce" which lowers the coefficient of friction. This additive also makes the tubing dark and opaque.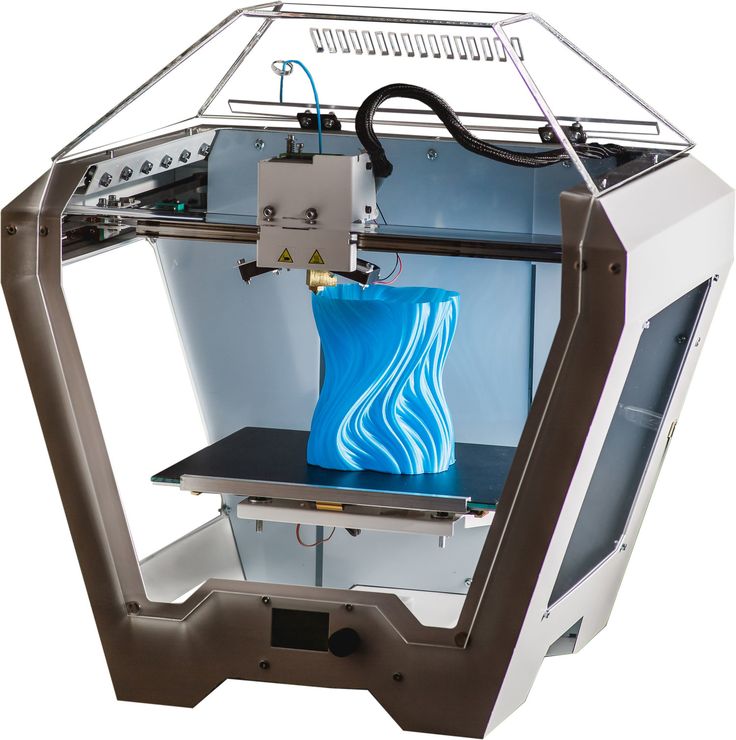 Our XS tubing has a nominal internal diameter of 1.9mm. This smaller diameter makes it ideal for printing flexible filaments, because there is no room for the filament to bind up inside the tube. The low friction coefficient allows any filament to glide through the tube with ease.
For mor information about the differences between our two lines of tubing, please see our How to Choose page.
Data Sheet
 
Additives
None
None
Blue Color
Blue Color and Secret High Lubricity Additive Mixture
Best For Chunky Filaments
NO
NO
YES
YES
Best For Flexible Filaments
NO
NO
NO
YES
Can See Through
NO
YES
YES
NO
Pulling Friction♠
1. 0
0.9
0.8
0.8
Color
White
White, Clear, or Translucent
Blue, Translucent
Dark Blue
Density (kg/m3)
2100-2200
2100-2200
2100 +/-100
2300 +/-100
Hardness
50-70
50-70
55
60-65
Inner Diameter (mm)
Typically 2.0 to 2.1
Typically 2.0 to 2.1
2.05 +/- 0.05
1.90 +/- 0.05
Linear Thermal Expansion at 250 °C
No data
No data
3.4-3.6%
2.2-3.3%
Material
Cheapest PTFE, FEP, or Other Polymers
Better PTFE, PFA, or Other Polymers
Highest Quality Pure Virgin PTFE
Highest Quality Pure Virgin PTFE
Melting Point (°C)♥
Variable, as low as 220
Variable, as low as 220
around 300
up to 340
Outer Diameter (mm)
Typically 3. 9 to 4.1
Typically 3.9 to 4.1
3.95 +/- 0.05
3.95 +/- 0.05
Roundness (ϵ)
Variable
Variable
< 0.1
< 0.1
Stiffness§
High
High
Medium
Medium High
Thermal Conductivity (W/m-k)
no data
no data
0.25
0.25
Wear Rate (gm/s)
No data
No data
0.01
0.01
Young's Modulus (GPa)¥
Variable
Variable
0.5
0.53
♠Pulling Friction is calculated as the average force required to pull 1.2 meters of 1.75mm PLA filament through 1 meter of tubing at a constant speed, relative to 1 meter of cheap white reference tubing. Note that although we observed the friction of the TL series to be about the same or even slightly lower than our XS series, it also has a larger internal diameter.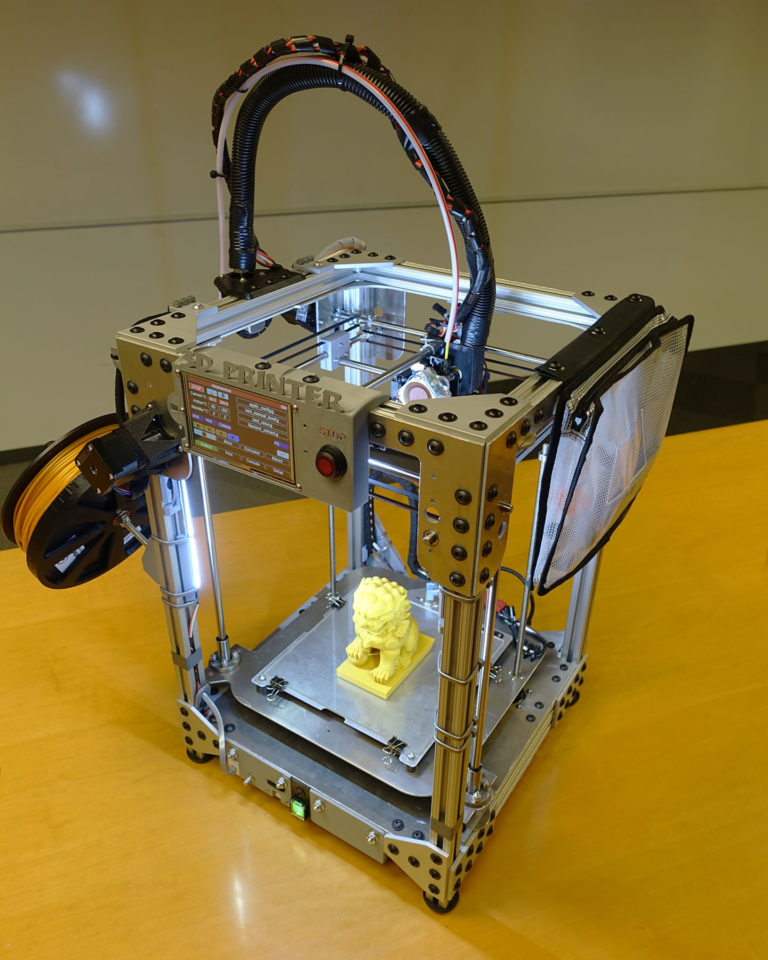 §Other Bowden tubes may vary significantly in stiffness, depending on the material from which they're made. Our tubing generally tends to be more flexible than most, with the TL being more flexible than XS, partly because of the difference in additives, and partly because the XS has a greater cross-sectional area (XSA) due to the smaller internal diameter.
¥Young's Modulus (YM) is the measure of elasticity of the material. Our XS Series additives give the PTFE a slightly greater YM than the TL Series.
♥Temperatures were approximated by heating samples of all tubing simultaneously, observing how quickly each one began to deform. Printer failures may happen at significantly lower temperatures.
Printing high temperature materials may create dangerous off-gassing. Please refer to the Safety Page.


How To Install    FAQ    Safety Precautions    Shop Now!
Choosing Fittings
Choosing Fittings

Frequently Asked Questions    How To Install    Choosing Your Tubing    Measuring Your Filament
Fittings tend to wear out and loose teeth, so its never a bad idea to swap in new ones when you change your Bowden tube.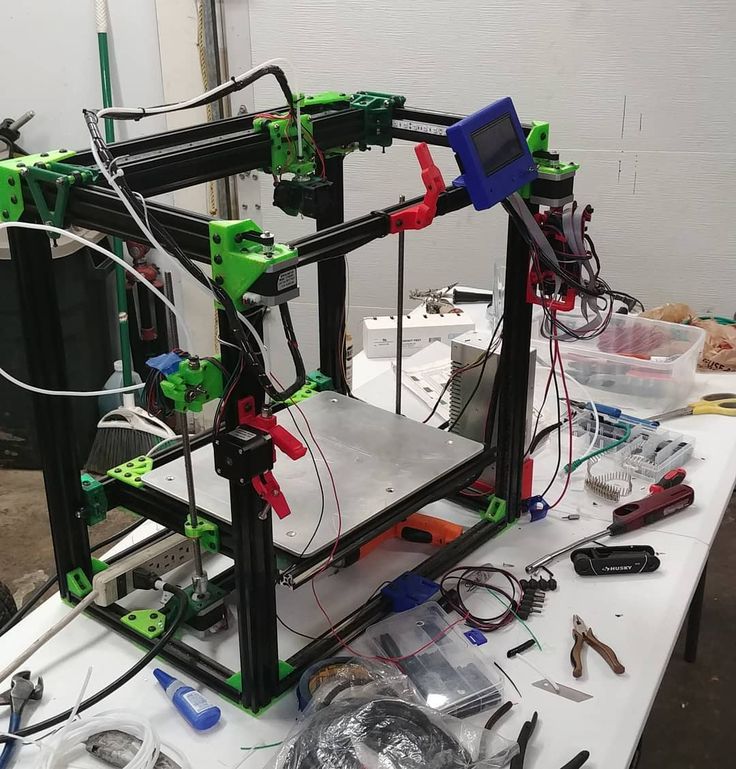 What are the differences between them?
First, the size of the tubing it accepts. Bowden tubes for 1.75mm filament are 4mm outer diameter. Part numbers beginning with PC4 indicate "Push Connector 4mm"
The next difference is threading. Most Bowden systems use either an M6 ("Metric 6mm"), M5, or M10 thread. 01 Threading is also common, which is a 1/8 inch NPT thread. The distance between the threads is called the pitch.
The third thing to look for is whether the fitting allows the tube to pass all the way through. We now carry 01NPT and M10 threaded fittings in both styles. Note that some fittings can be modified to allow the tube to go all the way through by careful drilling. For 1.75 tubing, use a #19 (4mm) drill bit. For 2.85 tubing, use a 1/4" drill bit.
Which fitting is right for me?
The easiest way it to look closely at the pictures, paying close attention to the measurements. We are working to build a list of printers for each fitting size, but it isn't complete yet.
Please help us out by emailing or tweeting at us, and let us know what printer you're running, and what fittings it uses.
Don't see your printer listed here? Help us build our database by emailing [email protected] or tweeting @CapTubes with pictures and measurements of your fittings.
PC4-M6

PC4-M6 fittings feature a 4mm opening, and M6 threading with a 1.0mm pitch. This is our most popular fitting, used by the Creality CR-10 (extruder end), and many of the newer RepRap printers. Note that this fitting does not allow the tube to pass all the way through. We also carry a PC4-M6-C, which is a more compact, lightweight version.

PC4-M6-C

This is the Compact, lighter weight version of the PC4-M6.

They feature a 4mm opening, and M6 threading with a 1.0mm pitch. Packed into a sleek housing measuring only 8 mm in diameter and 16 mm long (compared to 10x20mm for the full size version. )

PC4-M10x0.9-4.1

*New in stock 8/2018* The M10 threaded fitting with 0.9mm pitch is used by the Creality CR-10 at the Hot End side. It has a 4.1mm opening at the back end that allows the tube to pass all the way through to the hotend.

PC4-M10x1.0 and PC4-M10x0.9

M10 threaded fittings available with 0.9 and 1.0mm pitch, for 4mm tubing. This is used in some of E3D's hot ends, and TEVO printers. Note that there are several versions of the M10 fittings. Be sure to check the pitch of the threads for the best fit..

These do NOT allow the tube to pass all the way through, like the CR-10. (those are above)

M10x0.9 fittings can also be used on the CR-10 by cutting an additional piece of PTFE to go on the other side of the fitting, down into the hot-end for a 'quick disconnect' style set-up similar to the Monstah adapter.

PC4-M5

This is another common size for RepRaps, and is utilized in the Monstah Adaptor for the popular HE280 hotend.

It has a 0.9mm pitch M5 thread, and does not allow the tubing to pass all the way through.




PC4-01 NPT

This fitting has an 1/8 inch NPT thread. This is similar to an M10 except with a slight taper. 01 and M10 threads are so close that they can often be used interchangeably.

Note that these do not allow the tube to pass all the way through. )

PC4-01 NPT-4.1

This fitting has an 1/8 inch NPT thread. This is similar to an M10 except with a slight taper. 01 and M10 threads are so close that they can often be used interchangeably.

This version has a 4.1mm back end that allows the tube to pass all the way through to the hotend. These are used in the Stacker S4 printer. )

PC6-M10

This is an M10 threaded fitting for our 6.35mm tubing, for 2.85mm filaments.

Note that these do not allow the tubing to pass all the way through.

PC6-M10-6.

2This is an M10 threaded fitting for our 6.35mm tubing, for 2.85mm filaments.

Pre-drilled to allow the tubing to pass all the way through.

Please Note: we have marked these out-of-stock as of 2019.

Monstah Adapter

Direct from Mastermind Sarah from New Zealand; we introduce you to the Official Monstah Adapter. Working with Sarah, Capricorn is your Premiere North American distributor. Only seems "fitting" we pair the adapter with our premium XS tubing to provide the best defense against the infamous HE280 puck!

What is the HE280 puck? If you're unfamiliar with the HE280, it's a hotend offered by another wonderful Hoosier company, SeeMeCNC; unfortunately, it can be a challenge to get the PTFE tube seated properly against the heat break to prevent pooling of plastic from forming, aka the dreaded puck! The puck leads to feeding inconsistencies, jamming, and loads of colorful words shouted over another failed print. Time to "Scare the Puck Out!" and outfit your HE280 with an Official, Capricorn XS enhanced, Monstah Adapter!
What if I accidently purchase the wrong fittings?
Please contact [email protected]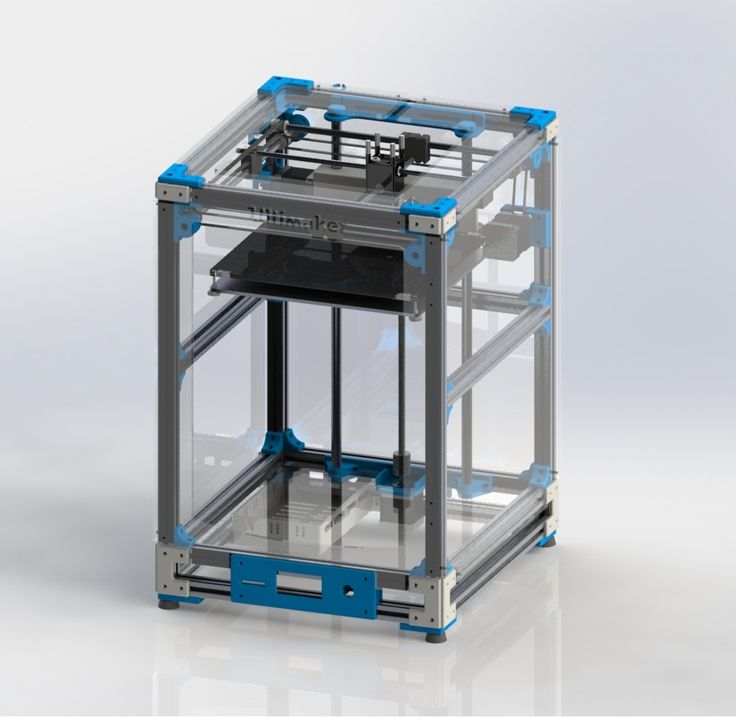 com and we will provide instructions to return the un-used fittings for an exchange or refund.
What if you don't carry the fitting I need?
We are constantly expanding our selection to meet the needs of the community. Please tweet us @CapTubes or email [email protected] with your printer or hotend, and the specs of the fittings you need.

Frequently Asked Questions    How To Install    Choosing Your Tubing    Measuring Your Filament
Crisis horoscope for different signs of the Zodiac
It is not known what the stars tell us about each new crisis, but even without them it is clear: you cannot do without problems. The question is what exactly will happen? I mean, how are we going to get through this? Celestial bodies have an answer to this question. Do you want to know which one? Read our crisis horoscope!
New hearth
Capricorn
Do not self-medicate! In our articles, we collect the latest scientific data and the opinions of authoritative health experts.
But remember: only a doctor can diagnose and prescribe treatment.
All other signs suffer in a crisis, but Capricorn rejoices. He knew! He warned! Capricorn told everyone for a long time: prepare for the worst, the terrible will begin soon. Naturally, poor Capricorn was ridiculed, called an alarmist and a hysterical, and generally bullied in every possible way. But he who laughs last laughs best, ha ha! However, Capricorns are not vindictive, they will not refuse help. They will simply remind everyone and everyone who is the Ant and who are the pop-eyed Dragonflies. But what Capricorns will not tell anyone is the second reason for joy: everything will not be as bad as predicted. You can live. In any case, Capricorn can live in peace: he has already imagined all possible horrors, up to starvation, and here, it turns out, the course just jumps again. Also found the problem.
Aquarius
Aquarius is unsinkable, Aquarius does not care about crisis.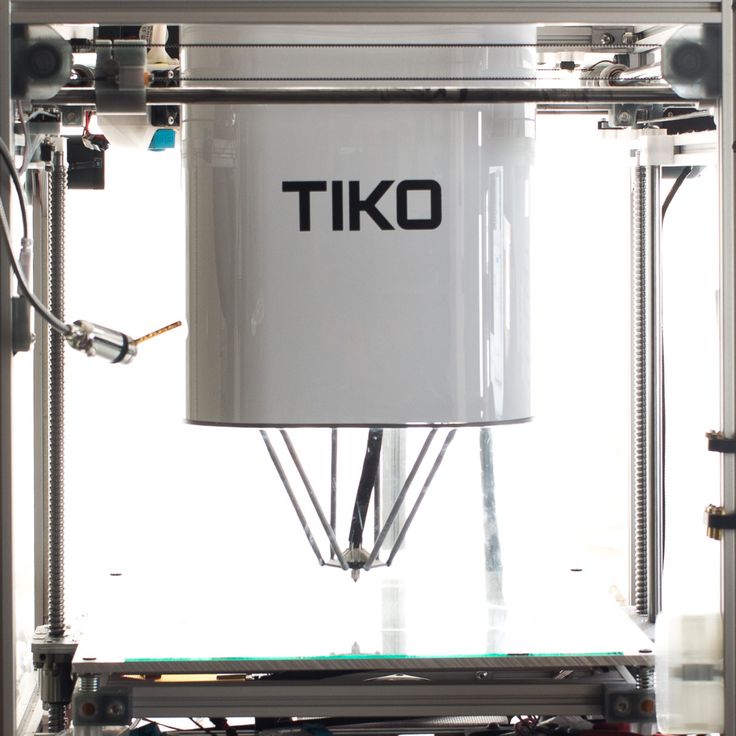 Aquarius always has a plan B, plan C, plan D, and another plan for all the remaining letters of the alphabet. True, Aquarius will not succeed in realizing any of these plans, and this will upset him very much. Because Aquarius wanted to show everyone how smart he is, how far-sighted he is, how prudent he is - but figurines. Fate will not give Aquarius such a chance. Fate at the very last moment will shower Aquarius with some blessings that he did not expect at all: Aquarius will be hired, Aquarius will receive an inheritance, Aquarius will win the lottery. No luck, in short, Aquarius - not the slightest chance to show off the ability to deal with difficulties. On the other hand, a crisis is a great chance to show off generosity once again: Aquarius, of course, will share with others, because it's right. And in general, it is very pleasant to be yourself in the role of fate, which in a crisis brings money to someone in its beak.
Pisces
Pisces believe that everyone should mind their own business.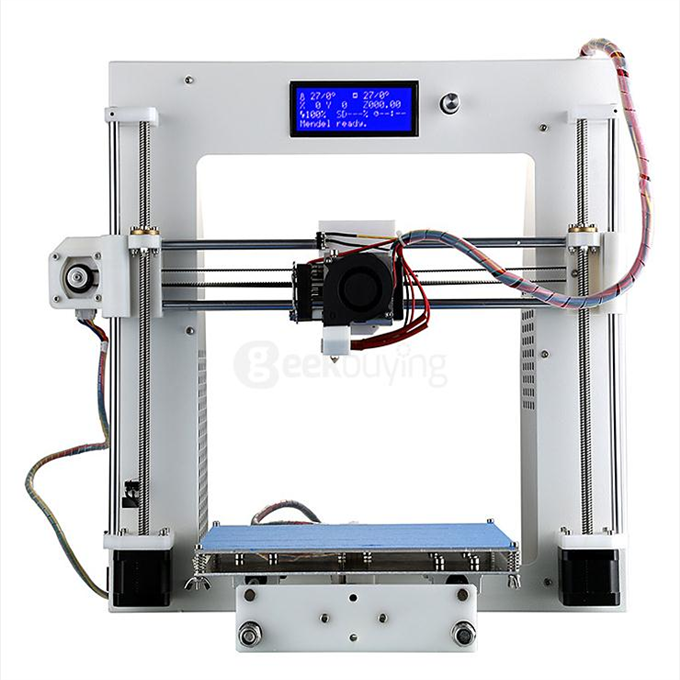 So let specially trained people figure out how to survive in a crisis, and then Pisces will read about it with interest. And they will present themselves in this role. Here Pisces cultivate a modest garden, which, however, feeds the family. Here Pisces instantly master some profession with which they will not disappear anywhere: definitely, it is best to become a doctor, because soon everyone around will begin to suffer from scurvy and scabies. Here Pisces invents a 3D printer that prints food, and you can fill it with earthworms - and Pisces is given the Nobel Peace Prize. In general, in a crisis, Pisces dream - as, indeed, at any other time. And while they are dreaming, there is some patron who brings cookies and money to Pisces. Never. Just. In a sense, in the hope that Pisces will descend to him, if only because the crisis is to survive. Ha! Pisces take it for granted. Like - why not everyone? Well, you must!
Aries
Crisis is a real holiday for Aries.
Because a crisis is a challenge, and Aries is extremely happy when someone challenges him. Hurray, you can raise the enemy on the horns with impunity, throw them down and trample on with rapture! And it doesn't matter that the crisis can be raised only metaphorically. But what a scale! Aries is like Rhett Butler: he knows perfectly well that a fortune can be made not only at the moment when an empire is created, but also at the moment when it collapses. The second option is even better. Firstly, it is more dangerous this way, and therefore more interesting; secondly, there is more honor and respect. So it is Aries who will do something that Pisces dreamed of. Only more earthly. He will not change his profession, but will master an adjacent one; he will not weed the beds, but he will easily join the intermediary between the farmer and the store; they won't invent anything either, but someone else's invention will sell profitably. In short, Aries will not disappear. And get richer too.
Taurus
Taurus will panic.
Ahhh, we're all going to die! Starvation! A dreary starvation - because there will be not only food, but also beautiful dresses, and without them - also death. Panic attacks roll over Taurus in waves, and in between they exhale and begin to think over a survival strategy. And here Taurus suddenly dawns. They understand that they are surrounded by a cheerful crowd of dependents, hangers-on and freeloaders, and all these nice people have been living carefree for a year under the wing of a generous Taurus, do not blow their mustaches and think that the sausage spontaneously arises in the refrigerator. That's when Taurus will take their necks with his hand and quietly ask: "How long ?!" And everyone will immediately fuss and run to earn their pennies, because life, you know, is more expensive. And Taurus will go and buy himself a dress. And another pie. And - okay, so be it - some gifts to these ungrateful scoundrels. What to do with them? They'll get lost.
Gemini
Crisis? No, they didn't.
That is, they heard, of course, and even vehemently discussed on Facebook (The social network was recognized as extremist and banned on the territory of the Russian Federation). Twins without an information field wither away and get sick, and this field in a crisis is filled with only one thesis: how will we survive, brothers? Oh, Gemini knows how to survive! They always have answers ready for all questions. They always have a coherent theory and examples that confirm it: Gemini knows everything about all the significant world crises and is ready at any moment to slam the opponent with a merciless reference - with statistics, of course. In general, the crisis is another reason to show off your intellect and scare the townsfolk with terrible words like "industrial production index". But in general, you know, there are more interesting things than some kind of survival. Life, for example. Therefore, the Gemini dress up and go to have fun with friends. Where did ours not disappear? That's right, it didn't disappear anywhere.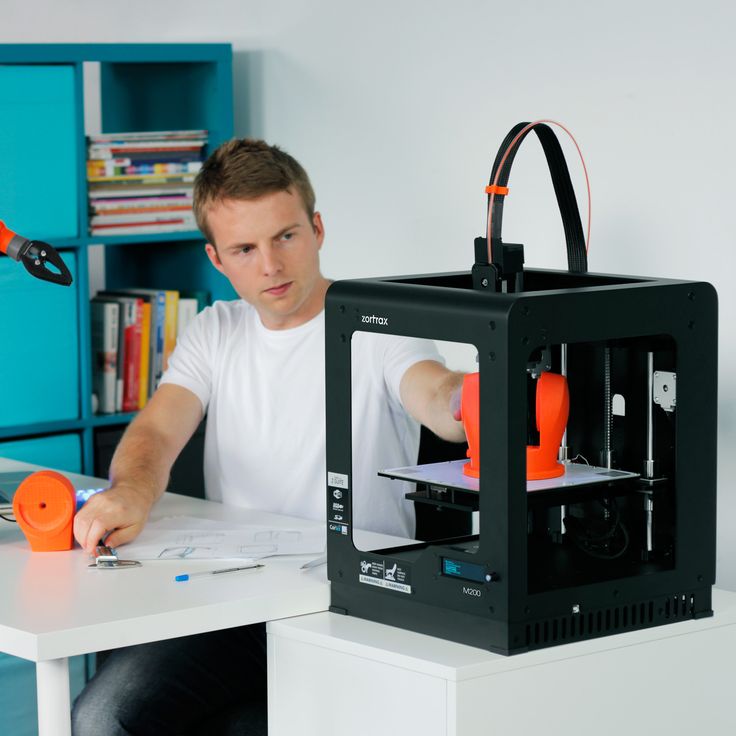 In any case, the Twins definitely never disappeared anywhere.
Cancer
Cancers are very worried and afraid, but they do not show this to anyone. Because Cancer is the support and hope of the whole family. In a crisis, all orphans and destitute poor relatives crawl to Cancer, and Cancer warms them up and provides them with borscht and folding beds. In general, there is no time for Cancer to think about the crisis, he has a lot of work to do: winter is coming! It is necessary to prepare more home-made canned food, replenish the supply of matches and pasta, provide the family with warm clothes (Cancer knows where to buy high-quality and at a discount, don't worry) and put everyone in warm places. And he will, do not hesitate: Cancer also has non-poor relatives, who, of course, will never refuse him anything. And then Cancer still has to pat everyone on the head, hug and tell that everything will certainly be fine, everything will work out, there is nothing even to worry about.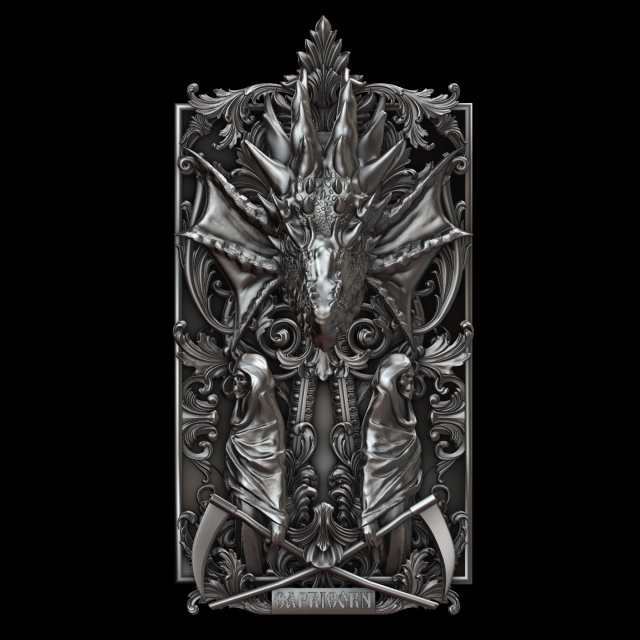 In general, by the time Cancer provides the whole family with a peaceful existence in a crisis, he will no longer have the strength to experience. Therefore, while all the other signs will tear their hair and run along the ceiling, Cancer will sleep in his cozy bed with the sleep of the righteous.
Leo
A crisis is a terrible blow to the Lion's pride. Leo is used to living luxuriously: driving a luxury car, dressing in expensive stores, eating melon with Parma ham for breakfast, and drinking a glass of some wine from the Château-Latour estate at dinner. And that's all, this won't happen anymore? Oh, grief! No, Leo does not intend to put up with this. But the problem is that Leo just can't afford to start fussing - yet then they will understand that he, too, was touched by the crisis! And for the sake of preserving the reputation of the Lions, they will do anything. Yes, Leo will eat Doshirak, if that's what you mean. For breakfast and dinner.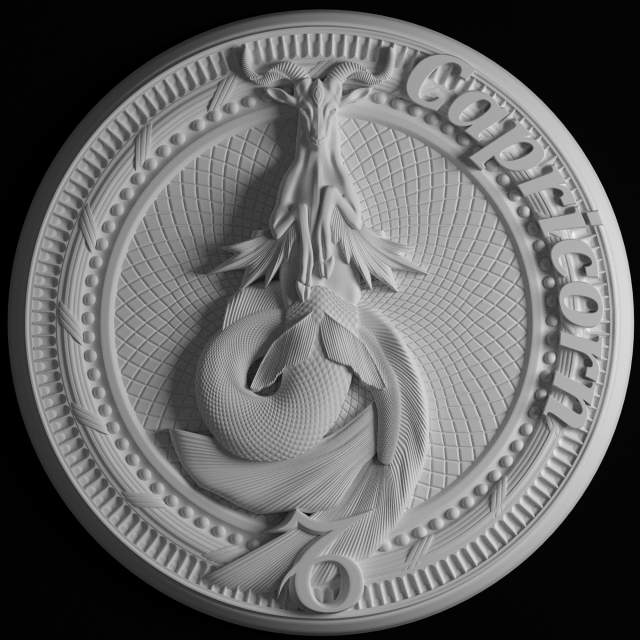 But no one will ever know about this, because Leo will still have lunch in the best place in the city. Know ours!
Virgo
Virgos are terribly annoyed, because a crisis is the very time when nothing can be predicted, which means no plans can be made. Aaarghhh! Of course, hypothetical crises are noted in Virgo's life plan, up to the zombie apocalypse and nuclear war. And Virgo, in principle, knows what to do. Virgo even cautiously assumes that she will not disappear and will come out of the crisis without much loss. But what Virgos do not assume is their own reaction to events. Because the crisis on paper and the crisis around are two big differences. The imperfection of the crisis world drives Virgo into a frenzy - well, at first. Then she will take apart both the crisis itself and her reaction to it into components, put it all together, take it apart again, analyze it and sort it out. That will calm you down. 15.9 minutes0003
Libra
Crisis for Libra is a shock.
Libra does not understand how to continue to live in this country. Libra goes to the network community "It's time to leave" and begins to study the intricacies of the "emigration" project. And quite unexpectedly, it turns out that it will not work out just like that. At least you need to choose a new home. Oh, where, where should Libra go? Everything is so delicious, it's impossible to choose! On the other hand, there is such horror everywhere that oh. Europe has taxes, Israel has an army, America has expensive health insurance, and Africa has tsetse. And you won't be able to leave the Arctic Circle either, because it turns out that there is no such profession as a penguin flipper. In general, while Libra is choosing, the crisis will have time to culminate and decline. And by this moment, Libra will have chosen some kind of Canada for themselves, but at the last moment they will decide that it is somehow wrong to leave their homeland in trouble. BUT? What? Is there already no trouble? Well, okay.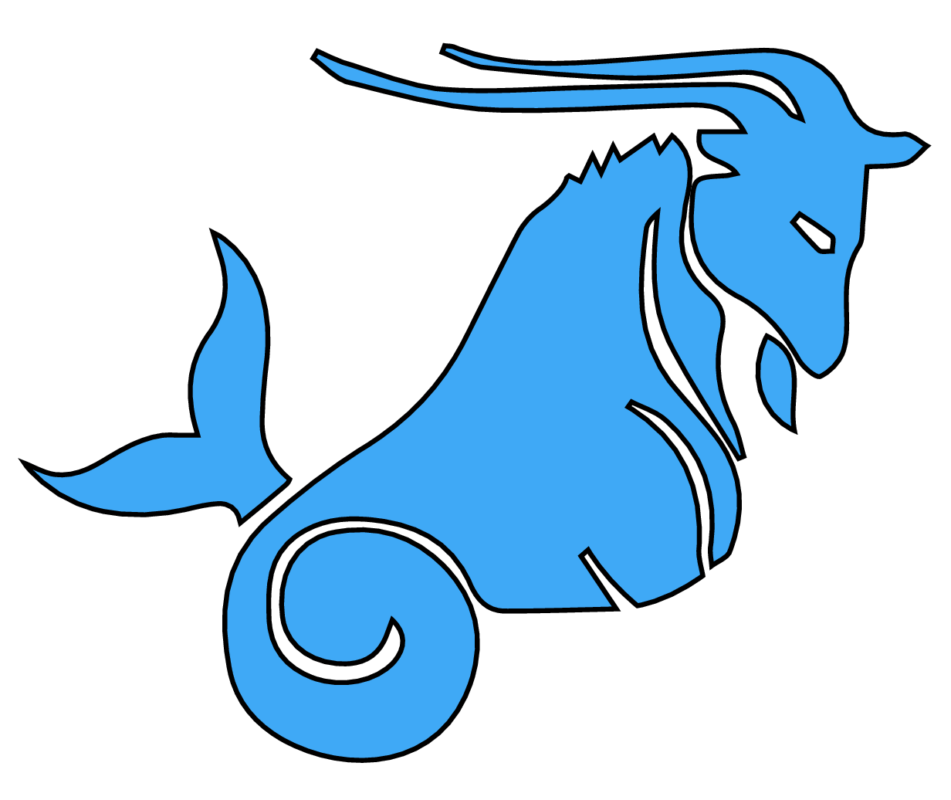 Scorpio
Scorpios are always lucky, and the crisis period is no exception. But this does not mean at all that Scorpio intends to sit idly by. Here's another! He's not some kind of bear, he won't hide in a hole! Scorpio will certainly decide that something needs to be done. Something important. Significant. Since the whole world around is going to hell, Scorpio will not stand aside. But he will not go with the flow for anything - Scorpio is always above the situation, and not inside. Therefore, while everyone around is thinking how to make a living, Scorpio will reject the material and turn to the spiritual. I mean, get married. Or get divorced. Well, it depends on what is more profitable. Scorpio in general, in any incomprehensible situation, gets married or gets divorced. This is a universal recipe for all occasions.
Sagittarius
Sagittarius is ready for the crisis.
Morally. Because Sagittarius has a special relationship with fate: she always throws him some local apocalypses, and Sagittarius takes it for granted and gets involved in any rush, except for a hunger strike. Therefore, the future does not bother him either: Sagittarius is probably even looking forward to some kind of mess like a revolution, so he perceives trifles like threatening unemployment quite philosophically. The main thing is to have something to eat. But Sagittarius has no problems with this. Because Sagittarius in a crisis is such a universal antidepressant: everyone suffers and whines, but Sagittarius does not change at all. Therefore, friends invite Sagittarius to visit, feed and water, and generally please in every possible way. If only he would come again and bring his fighting mood with him. Therefore, what is the crisis for Sagittarius? He still has something to eat, yeah.
Photo: fotoimedia / Ingram.
Keychain
Keychain
After completing this case, you will learn how a 3D printer works,
what are the features of working with it.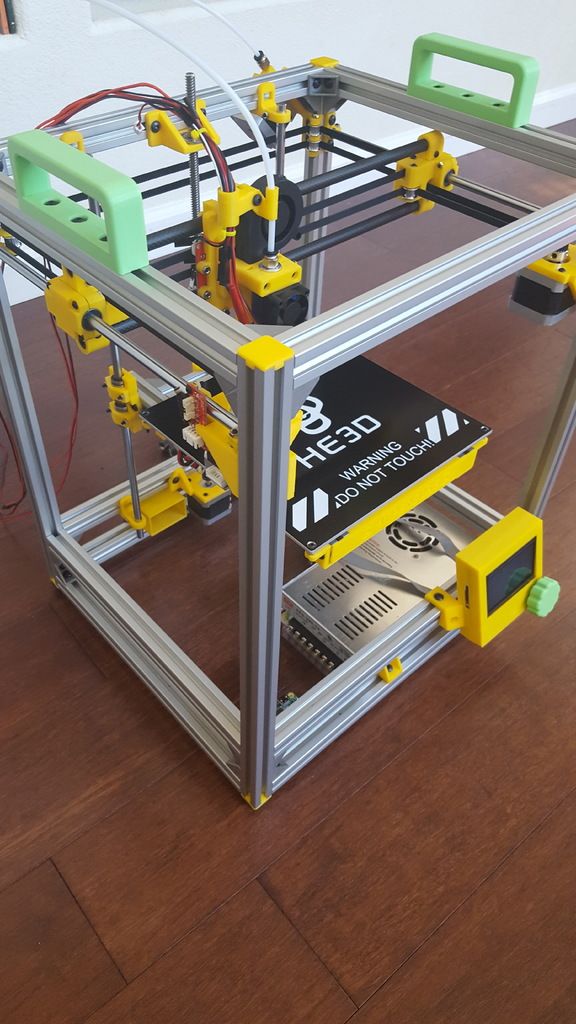 You will design
and print a keychain and analyze how well
turned out.
Keychain - an accessory, decoration, made in the form of a pendant on a chain, bracelet, key ring
and more. Commonly used in decorative
and promotional purposes. The key fob helps to reduce the likelihood of losing keys, by increasing the size and mass of the bundle.
What is the case made of?

Theory of 3D printers

Technological features of working with 3D printer
Materials and preparation of 3D models for printing
Types 3D scanning

Study of the main tools
Memotive modeling in 3D TinkerCAN

Practice

Analysis of existing key fobs
Sketching your own idea
Modeling and printing of a key fob
Reflection

How to prepare a model for printing on a 3D printer?

The 3D printing process begins with the development of a virtual image of the future object in a 3D editor or CAD program (3D Studio Max, AutoCAD, Compass, SolidWorks, etc.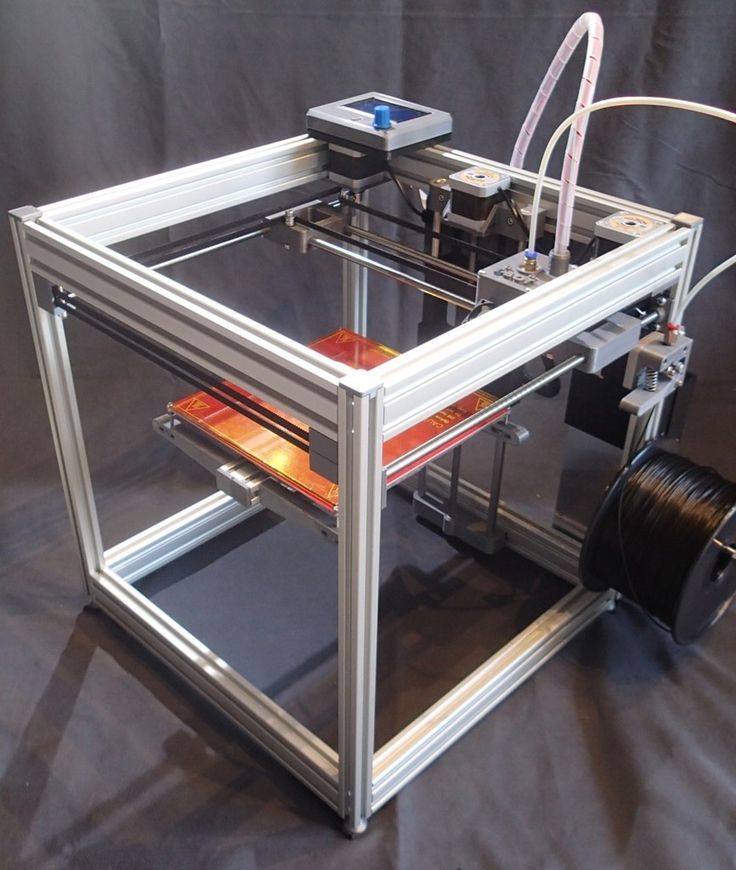 ). A simple model can be created by any user who has the skills to work with a personal computer and standard application software packages.

It will take from several hours to several days to create a virtual image of the future object, depending on the complexity of the model.

Export 3D model to STL format
When the modeling is finished, the resulting file should be converted to STL format, which is recognized by most modern 3D printers. To do this, select "Save As" or "Import / Export" from the menu, depending on the program you are using.

Before exporting the file, you must specify the degree of detail of the model or the degree of its division into triangles. If you select the "Exact" option, the division will turn out to be dense, the finished file will take up quite a lot of space on the computer's hard drive and will take longer to be processed by special software, but at the end the user will receive an object with a high-quality surface.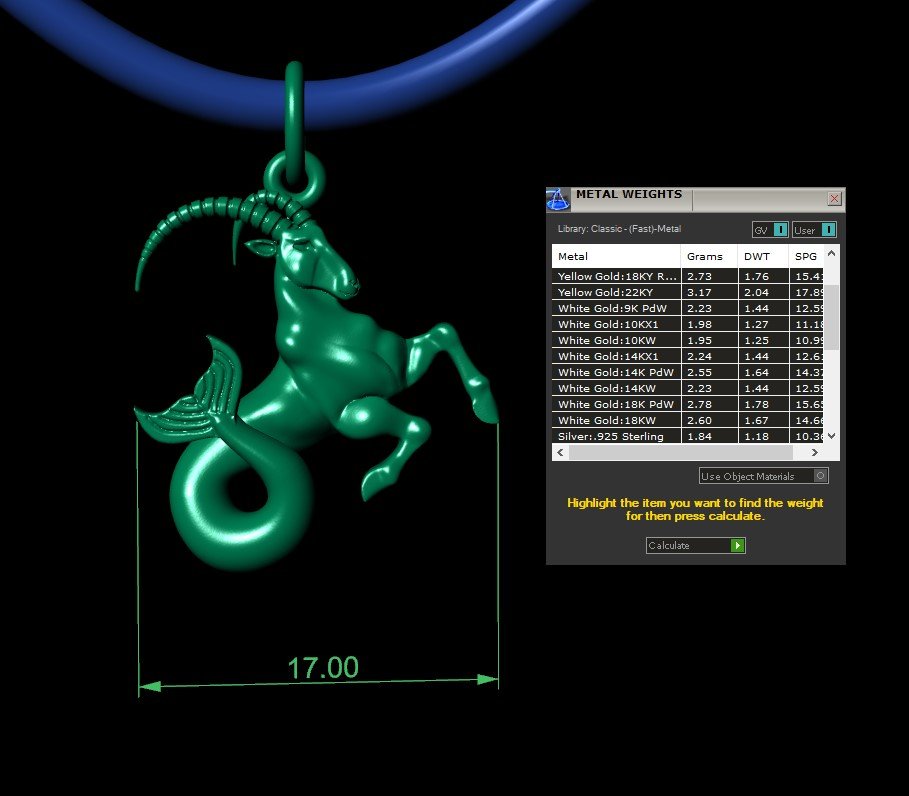 If you select the "Coarse" parameter, then the splitting will turn out to be less dense or completely loose, the finished file will take up less space on the hard disk and will be processed faster in a special program, but the quality of external surfaces will be much lower than with exact splitting.

G-code generation
The STL file with the future object is processed by a special slicer program, which translates it into a control G-code for a 3D printer.
Gcode is basically just a text document with a list of commands for a 3D printer to be read and executed by the 3D printer, such as setting the temperature of the extruder, moving it left, right, etc.

Slicer is a computer program that converts a virtual three-dimensional model layer by layer into a machine code (G-code), which allows an additive automated device to make a part from a specialized material.

Slicers are divided into two main types: universal and specialized.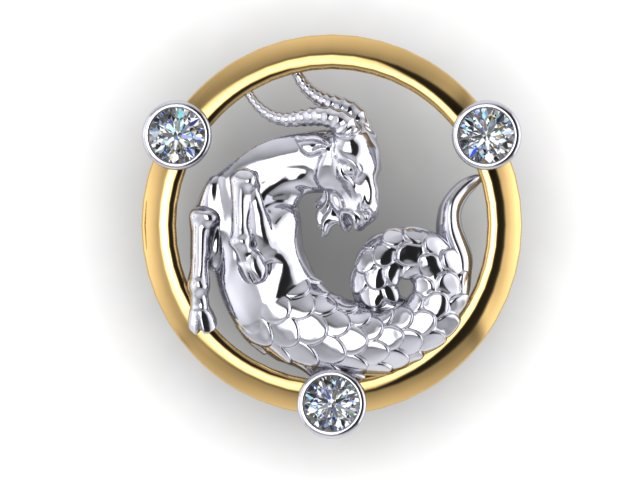 As a rule, specialized ones are "sharpened" for one technology, brand or model line of printers. Universal ones have great variability in settings and are designed for a wide range of compatible devices.

All slicers, in addition to the main computational core of the program, which is responsible for mathematical calculations of geometric shapes and converting them into the g-code machine control language, have standard settings blocks, there are six of them in general: program settings - slicer, printer, material, model, slicing ( cuts), sequences of commands - scripts, macros;




Cura 2 slicer

To print an object on a 3D printer, it is not necessary to create a model manually. With the help of a 3D scanner, it became possible to convert objects from the real world into three-dimensional models.

3D scanner is a peripheral device that analyzes the shape of an object and, based on the data obtained, creates a 3D model of it.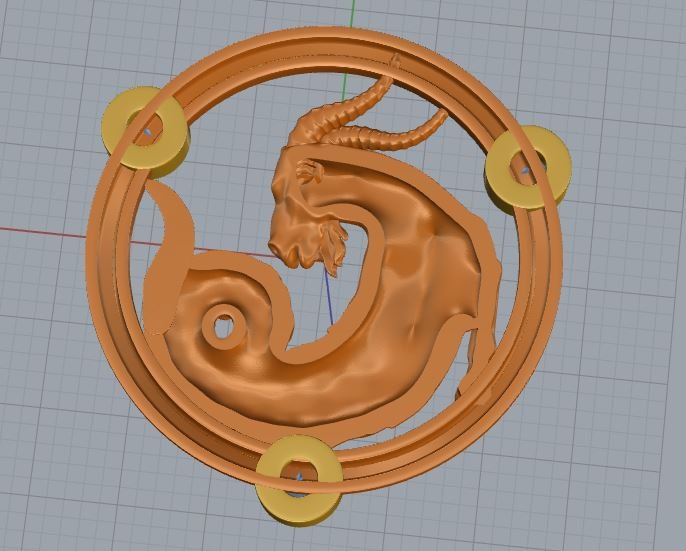 There are a large number of 3D scanning technologies - active and passive, contact and non-contact, laser and structured illumination. Each of the technologies can be implemented in different tasks: scanning of static parts; person; buildings, streets, premises; human feet for the manufacture of orthopedic insoles or teeth for prosthetics.

Scanning small, static objects is the most common task for 3D scanning. It can be: jewelry and highly artistic products, industrial parts, medical instruments.

3D scanners with LED illumination

Such scanners use stripes as a template for detecting objects, and the main methods for creating models are: creating laser noise and projections. The latter uses two flat laser beams to create two equidistant lines.

More affordable and common are SL scanners, which work on the principle of a standard video projector that projects a set of alternating black and white stripes onto an object.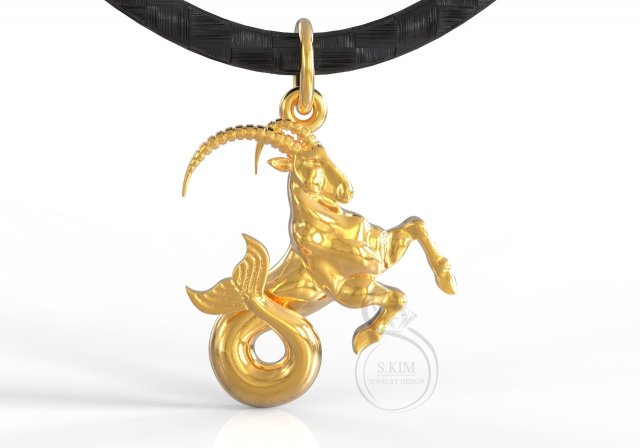 One or two cameras are used to capture the shifts and distortions of the bands.

In this way, offset points are obtained to recreate the object in 3d.

One of the most common 3D laser scanners on the market, they come in several varieties: from large ones that are mounted on tripods for collecting data over long distances, to handheld ones that can measure textures on a person's face. They work based on different principles (acoustic-optical deflectors, surface-emitting lasers with a vertical cavity, etc.). Surface emitting lasers used to calibrate docking on shuttles used by NASA




Contact 3d scanner

The probe moves along the surface of the object using a hand or special mechanisms and transmits movement data to a computer. Due to the accuracy of measurement in this way, probes are often used to check the accuracy of any manufactured parts.
Contact 3D scanning can be used on objects with simple geometry, but if the object has rich detail, then contact 3D scanning can take an extremely long time and will be inefficient.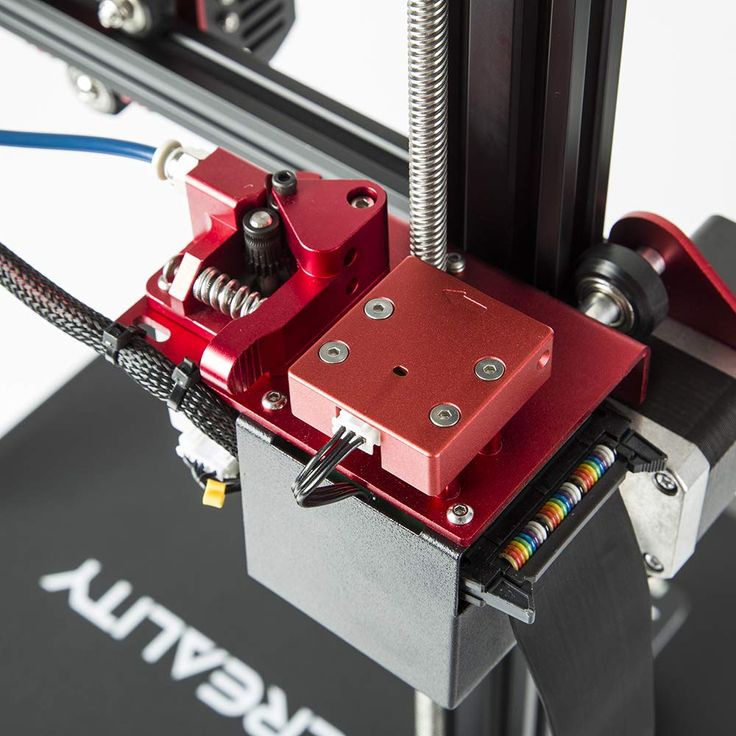 Also, the surface of the object must be solid.

Handheld Laser Scanners

This type of 3D scanning still uses the same triangulation principle: there is a fixing sensor, a laser beam or strip, and a hand-held emitter. Again, the emitter emits, and the sensor measures the distance to the object. A charge-coupled device or a coordinate-sensitive detector is usually used as a sensor.

Hand scanner




Photogrammetry

When photographing, several photos taken from different angles are stitched together using certain algorithms to create a 3d model. This method, with skillful setup, can be called the fastest 3d scanning. Companies such as Infinite Realities used 50 to 120 high-speed cameras to create photogrammetric setups to make 3d models as realistic as possible. Google uses stitched aerial photographs and creates three-dimensional, topographical models of the earth.
3D Modeling Basics

Tinkercad Basics (10+ age group)

Fusion 360 Editor (13+ age group)

Keyfobs overview

Explore the keyfobs presented, look for other options on the Internet
. Highlight their differences: by type and method of fastening, by dimensions, material, shape and function.

Sketching

Sketching

Draw three different sketches of the keychain (shape, color, attachment)

When developing a sketch and drawings for making a key fob, special attention should be paid to the edges of the future product. Edges and other protruding elements should be as smooth as possible. Such technical requirements are due to the ease of use and tactile comfort of the future owner of the key fob. Small recesses and niches in the decorative part of the keychain can gradually become clogged with dirt during even the most careful operation, which will affect the appearance of the product.

Sketch examples

Modeling

Create a 3D model of the key fob and save it as STL
 (format intended for 3D printing).