3D printed car the blade
Here's Why Divergent Blade The First Ever 3D-Printer Hypercar Is Awesome
By Tijo Tenson
Share Tweet Share Share Share Email
Divergent Blade is the cool father to the Czinger 21C, 21C VMAX, and Hyper GT that doesn't get the appreciation it deserves.
Via: Divergent 3D
The application of 3D printing in cars and motorcycles has come a long way. And the prime example is the company Czinger which is showcasing the next evolution of automobile manufacturing with its line-up of cool cars. Their first production-spec car is the Czinger 21C which packs 1,250 hp and weighs just 2,760 pounds.
Keeping the impressive power-to-weight ratio of this supercar aside, the manufacturing technique used to create almost all its components is drool-worthy. Even their uniquely integrated wheel hub design is worthy of an art installation! Their portfolio was recently expanded to include the more wicked Czinger 21C V Max, and the drool-worthy Czinger Hyper GT.
But many are unaware of the humble origin story of these cool cars. It all started with the Divergent Blade which is touted as the first 3D-printed functional car. While it was a design and technology showcase for the then-young Divergent 3D company, it packed some serious numbers and bleeding-edge technology features.
In a world where 3D-printing with plastics was slowly gaining attention, the cool dudes at Divergent 3D went ahead and printed some organic-looking metal parts for the Blade supercar. In fact, the Czinger 21C is the evolved version of the Blade. The connection between these two is very evident on the design front; and of course, the extensive use of 3D printing everywhere!
Divergent Blade is the cool father to the Czinger 21C, 21C VMAX, and Hyper GT that doesn't get the appreciation it deserves.
Divergent Blade Showed A Bold New Way Of Making Cars
Via: Divergent 3D
The electric revolution has actually gained traction very recently with various countries bringing about stringent new laws, and even banning gasoline-powered vehicles into place.
But back in 2015, the urge for electrification was just sprouting. And it was mostly focused on bringing EVs and reducing tailpipe emissions.
But there was one company that was thinking beyond and way ahead of the others. Divergent 3D knew that it wasn't just the tailpipe emissions that had to be curbed, and there has to be a way to reduce the overall carbon and financial footprint, starting from the manufacturing process. And that's where Divergent's 3D printing capabilities come into play.
Via: Divergent 3D
Imagine scrapping the long production lines for vehicles, as well as reducing the development cost to a fraction of what it actually used to be. Automakers spend millions in development and testing. With Divergent's software features, almost everything can be done on computers. And the best part, when things are perfected in the virtual world, the real deal can be printed out using their 3D printing technology.
The Blade supercar was a live specimen of what Divergent wanted to accomplish in 5 years' time, across the industry.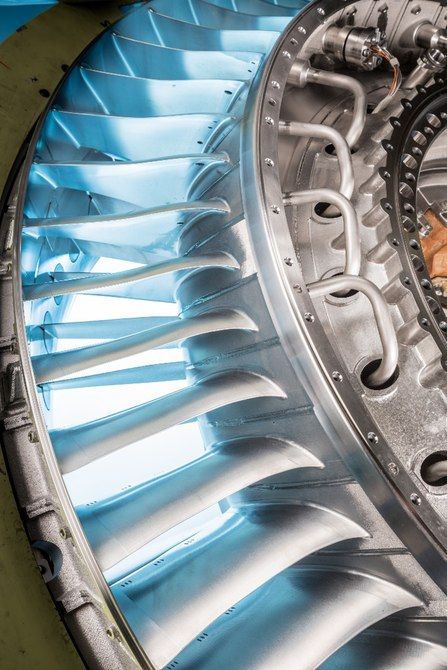 Literally, all components were 3D printed, including the sophisticated metal parts. And the coolest aspect of it was that Divergent had an optimization software that would take all the physical conditions and loads into consideration and provide the most efficient design for a particular component. This wasn't just cool back in 2015, but futuristic and borderline unreal!
Related: Bentley Pours In Millions On 3D Printing For More Components
The Blade Derived Its Performance From A Lancer Evo X
Via: Divergent 3D
The Divergent Blade packed a Mitsubishi Lancer Evolution X-derived 2.4-Liter four-cylinder in it. This mid-engined 3D-printed supercar had a mid-engine layout. The engine was tuned extensively by American tuning house AMS and packed 720 hp at the flywheel. Power was sent to the rear wheels via a seven-speed Hewland sequential gearbox.
Don't let the humble specs fool you as the Divergent Blade did 0-60 mph in an impressive 2.2 seconds. All the credit goes to its impressively lightweight character as the Blade weighed in at under 1,400 pounds! This gave it a shocking power-to-weight ratio of 1,143m hp per ton!
Via: Divergent 3D
The beauty of Divergent Blade is truly skin-deep! This supercar was packed in a chassis that weighed just 102 pounds.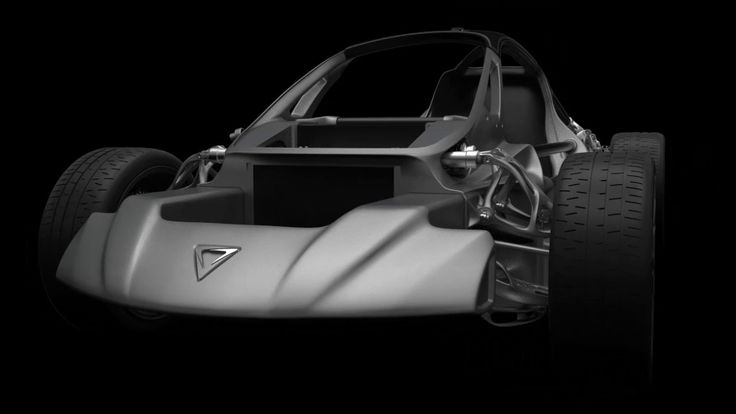 The chassis was made out of 3D-printed aluminum and carbon fiber braces. Divergent calls its 3D printed structural joints NODES, and it was used at every joint in this supercar. After the chassis was done, the remaining structure was created using an in-house built computer algorithm.
Via: Divergent 3D
The use of this algorithm also helped Divergent cut down on the usage of unwanted materials and thus, reduce pollution and manufacturing costs. As for the exterior design, aerodynamics was given importance and the design was intended to provide the least drag coefficient possible. The body panels were also conceptualized and designed on a computer. And the design might look very familiar to you, as the Czinger 21C also flaunts the same basic layout.
Related: 1016 Industries Launch Exposed 3D Printed Parts And Carbon Vision Kit For The McLaren 720S
Divergent Blade Interior Was A Driver's Paradise
Via: Divergent 3D
Divergent wanted the Blade to be as involving to drive, as possible.
And thus, the central cockpit design which is akin to that seen on fighter jets. It came with a single butterfly door that opened up on the right side to an interior of two seats in tandem.
The cabin looked surprisingly roomy for a car of such a compact layout. The whole point of making it a jet-styled seating layout was to indulge the driver completely in the art of driving. Kudos to Divergent for trying to keep the emotion of driving alive.
Making 3D-Printing The Next Big Thing Among Carmakers
Via: Divergent 3D
Divergent 3D is on a mission to "dematerialize and democratize" the manufacturing techniques in the auto industry. The current layout is old-school and requires a lot of monetary and material investment even before an automaker starts making a car.
Divergent's sophisticated yet green methods of manufacturing cars will help automakers cut drastically on both environmental and financial impact! The Divergent Blade, for example, was built using just 1/50th the factory capital costs of a conventional supercar, and 1/3rd the cost of an electric car back in 2015!
Sources: Divergent 3D, Jay Leno's Garage Via YouTube
The DM Technologies Blade could be the 3D-printed car of the future
1 of 25 Antuan Goodwin/CNET
On a windy afternoon in San Francisco, I met with DM Technologies to get an early peek at the Blade.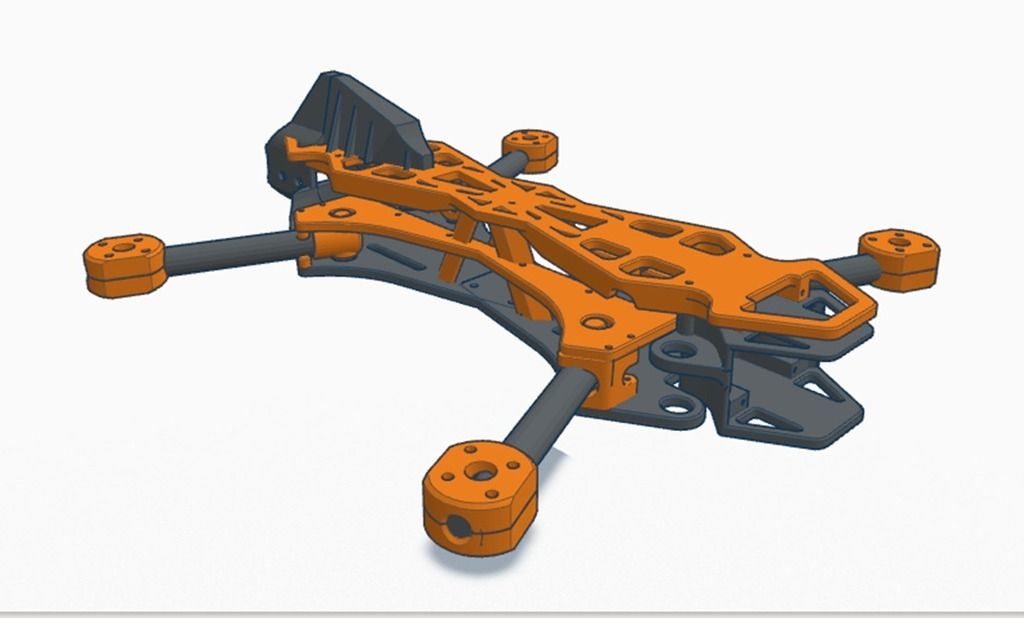 2 of 25 Antuan Goodwin/CNET
The Blade is a gorgeous, low-slung supercar that DM thinks is poised to change the way we look at manufacturing.
3 of 25 Antuan Goodwin/CNET
The revolution happens beneath the skin: the Blade's lightweight chassis is composed of a network of 3D printed aluminum alloy "nodes."
4 of 25 Antuan Goodwin/CNET
These nodes are joined together by lightweight and stiff carbon fiber tubes at interfaces like these. The internal features of these interfaces — which are used to vacuum-inject the adhesive that perfectly affixes the carbon tubes to the nodes — are what necessitates 3D printing.
5 of 25 Antuan Goodwin/CNET
Each of the nodes is labeled during its 3D printing to aid in quick assembly. The nodes and carbon tubes form a tubular frame not unlike what you'd see in a race car. DM states that its node construction yields a chassis that is "90 percent lighter than traditional cars, despite being much stronger and more durable.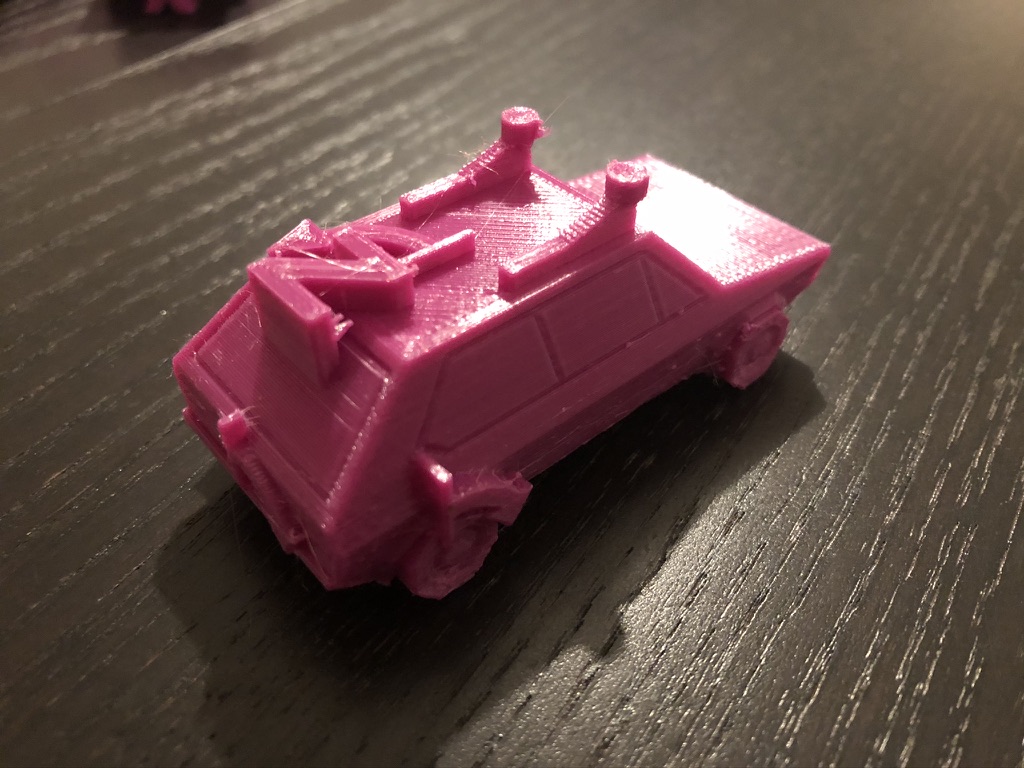 "
6 of 25 Antuan Goodwin/CNET
DM Technologies tells us that a team of two workers was able to assemble the Blade's tubular frame in about half an hour. Final assembly of the engine, body shell, suspension and finishing — obviously — takes a bit longer than that.
7 of 25 Antuan Goodwin/CNET
DM built the low-slung and angry Blade to attract attention to its "dematerialized" manufacturing techniques.
8 of 25 Antuan Goodwin/CNET
Because the 3D-printed nodes are customizable and the carbon tube matrix is scalable, the underpinnings of the Blade could easily be scaled and re-shelled to accommodate, for example, a small pickup truck or large sedan.
9 of 25 Antuan Goodwin/CNET
The node chassis can be widened or lengthened, can accommodate different engine or suspension setups and can generally be customized to the manufacturer's intended person.
10 of 25 Antuan Goodwin/CNET
The modular node technology, according to DM, could also be helpful in bringing low-cost automotive manufacturing to underdeveloped countries.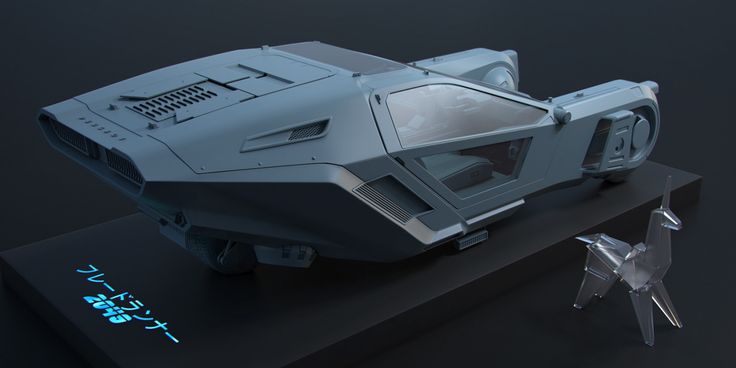 ..just maybe not in the form of a supercar.
11 of 25 Antuan Goodwin/CNET
The Blade features an alloy and carbon node frame that is wrapped in painted carbon fiber bodywork. The carbon shell is not structural, so DM could be creative with the styling and aerodynamics.
12 of 25 Antuan Goodwin/CNET
Founder and CEO of Divergent Microfactories Kevin Czinger tells me that, at about 1,400 pounds and with an output of about 700 horsepower, the Blade has a better power-to-weight ratio than the Bugatti Veyron.
13 of 25 Antuan Goodwin/CNET
The engine is located at the rear of the vehicle, just beneath this integrated wing.
14 of 25 Antuan Goodwin/CNET
The engine is a turbocharged bi-fuel setup that can run on either compressed natural gas or gasoline. The Blade has separate tanks for each fuel type.
15 of 25 Antuan Goodwin/CNET
The Blade is significantly smaller in person that it looks in photos, so the engine bay is only about 2 feet wide.
The routing of the turbo, exhaust and intake piping is intricate.
16 of 25 Antuan Goodwin/CNET
The Blade's door lifts up and outward, not unlike that on a McLaren P1, to reveal centralized tandem seating for the driver and one passenger.
17 of 25 Antuan Goodwin/CNET
The interface is simple. At the head is a small digital instrument cluster and not much else.
18 of 25 Antuan Goodwin/CNET
As a showcase for 3D printing in manufacturing, the Blade's various grilles and vents all feature complex and organic designs.
19 of 25 Antuan Goodwin/CNET
The central fuselage houses the people and the engine.
20 of 25 Antuan Goodwin/CNET
Wide haunches are filled with 19-inch wheels, Brembo racing brakes and sticky Michelin Pilot Sport Cup tires — 235mm wide up front and 265mm out back.
21 of 25 Antuan Goodwin/CNET
DM plans to sell a limited number of Blades out of its own microfactory, but the company says it ultimately envisions "democratizing" auto manufacturing by providing its node-building techniques to others.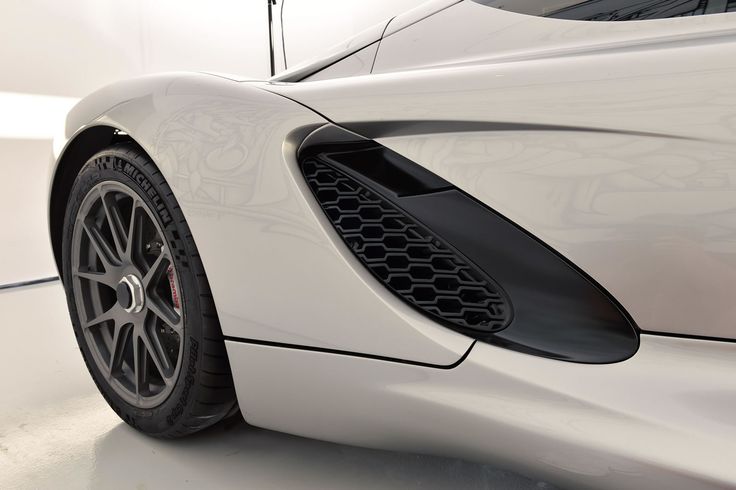 22 of 25 Divergent Microfactories
According to DM, "The goal is to put the platform in the hands of small entrepreneurial teams around the world, allowing them to set up their own microfactories and build their own cars and, eventually, other large complex structures."
23 of 25 Divergent Microfactories
Kevin Czinger, founder and CEO of Divergent Microfactories, poses beside the Blade.
24 of 25 Divergent Microfactories
Kevin Czinger, founder and CEO of Divergent Microfactories, poses in the Blade.
25 of 25 Divergent Microfactories
"At Divergent Microfactories,we've found a way to make automobiles that holds the promise of radically reducing the resource use and pollution generated by manufacturing. It also holds the promise of making large-scale car manufacturing affordable for small teams of innovators," Czinger says in a release June 24.
How do I remove the 3D printing media?・Cults
3D printing support is required to successfully design your 3D printed part.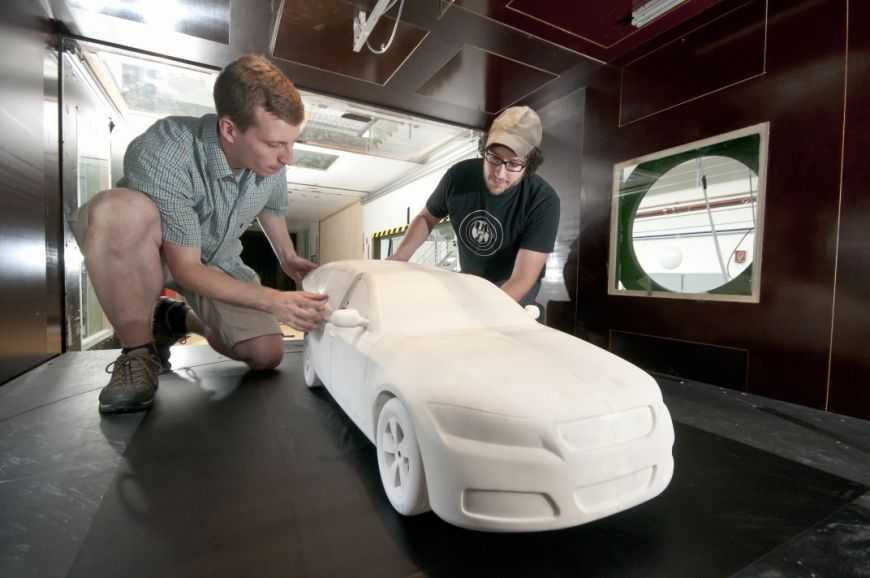 Once the 3D printing is complete, these support structures must be removed from the printed model. Cults shows you how.
There are various methods for removing supports for 3D printing. To get a quality printed part without debris, learn here about methods for removing unwanted 3D printing supports.
Manual removal of 3D printing support structures
This is the easiest technique to remove support material that is damaging your 3D printed model. All you need to process the printed parts is your hands and small sharp tools. To do this, you need to go through several stages.
Plate Removal
Using a cutter or thin blade, carefully remove the plate seal from your printed model .
Media Removal
Removing the print layer makes it easier to remove the support material from the 3D print. However, you should be careful not to damage the 3D printed part, because without the printed layer, it becomes more brittle.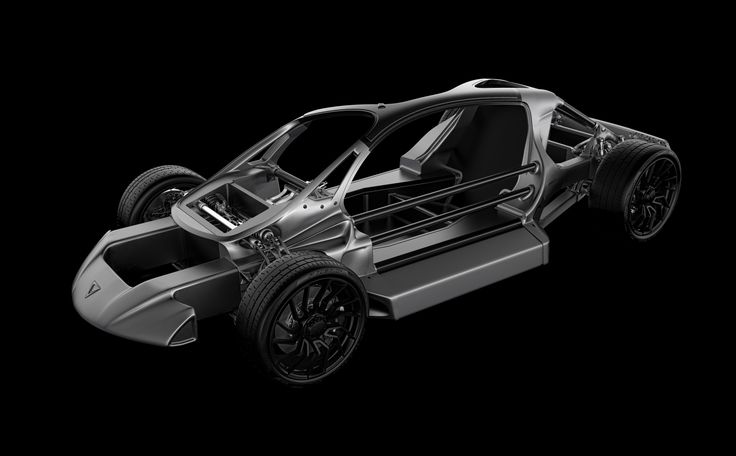 The best way to do this is to cut the support structures at various points of contact. The cutting pliers that come with your 3D printer are essential for this operation.
Elimination of deficiencies
Now you have your part, but with fragments of supporting structures and imperfections. To get better access to certain parts, use your cutter or other small sharp tool and remove any remnants of printed paper.
Sanding
After removing excess printed material from the printed part, you should already be able to see its shape, but it still looks rough. To bring the printed model to perfection, it must be polished. To do this, you can use ordinary files or sandpaper. If you chose the latter, use sandpaper 9 first0005 low grit (150). Then, if necessary, continue with a finer grit sandpaper.
Whichever tool you use, sand the printed part in small sections. After filing, part of your printed model becomes more brittle.
Finishing part
Dust may remain on the printed object after sanding.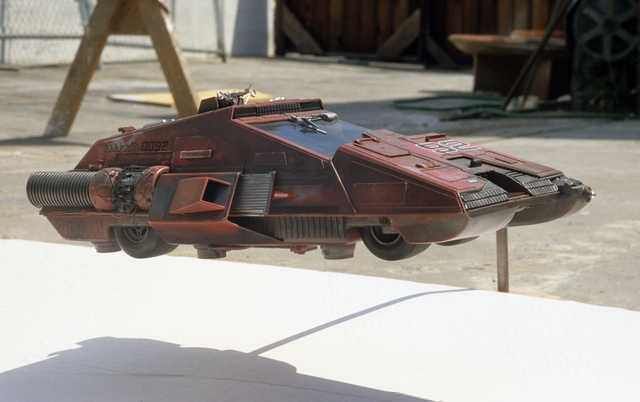 To remove it use a soft cloth or microfiber cloth . You can also clean the dust layer with mineral oil. The advantage of this technique is that it instantly adds shine to the print. However, be careful not to use too much mineral oil. A few drops are more than enough.
Always have a photo or image of your 3D printed model handy. This will prevent you from cutting the printed part. Use a small knife or a heated blade to make cutting easier, especially if the material is a bit hard. 9The 0005 Dremel and the hand sander can be useful if the backing material is resistant to the sharp object you are using.
It is important to be careful when doing this, as you may break some of the staples with your fingers.
Other methods are also effective for removing the 3D print support from your printed object. However, they are more complex and require the use of special products and equipment.
Acetone vapor smoothing for finishing your 3D model
This post-processing method is for small parts made of ABS filament and FDM .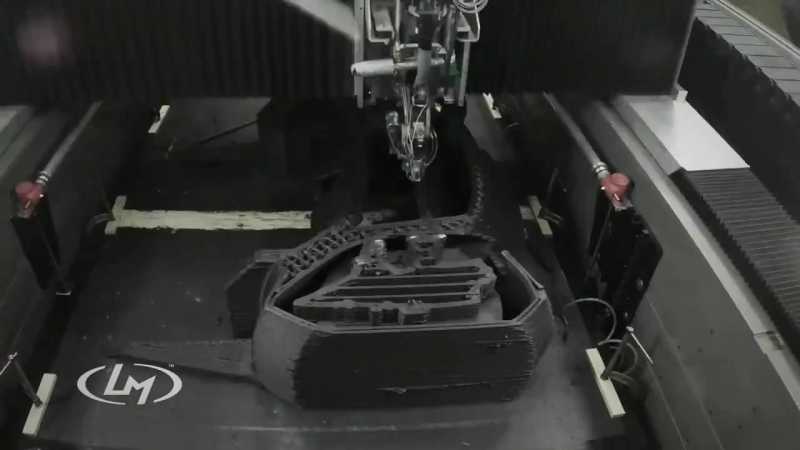 It is mainly used to improve the 3D printed model. During the vapor smoothing process, your 3D printed part will be exposed to acetone vapor in an enclosed area. The fumes will melt the remaining supporting structure and layer lines. After removing the backing material, the acetone vapor polishes and smoothes the surface of the printed model's outer layer, giving it a glossy appearance.
In practice, you will need acetone, a glass or metal container and a lid. A piece of wood or a block of rigid cardboard wrapped in aluminum foil will also come in handy to support the printed product, as well as a hot plate from a printer (any other hot plate will do).
Proceed as follows:
Pour a few millimeters of acetone into the container.
Place the container on the hot plate of the printer and wait for the acetone to boil.
Place the holder at the bottom of the container if the acetone does not reach the part where you will place the 3D printed object.
Place the 3D printed part on the holder and close the container.
Let the acetone vapor work. The smoothing time depends on the size of the part (for a small part with a surface area of ​​3 cm, for example, it may take 3 to 4 minutes).
Remove the workpiece from the container as it is still soft at this stage.
3D printed part should be allowed to air dry for at least 2 hours .
Using the Support Removal Machine
There are machines on the market today that remove print media from a 3D part for you. Such a device is designed for faster cleaning. This not only ensures that there is no media in the printed part, but also gives it a uniform look.
Ultimaker Cura software
If you use the 3D printer, you must have heard of Cura. It is often seen as a solution for removing unnecessary supports from a 3D object. In reality, Ultimaker Cura is a software slicer. More precisely, it is for setting up your 3D printer.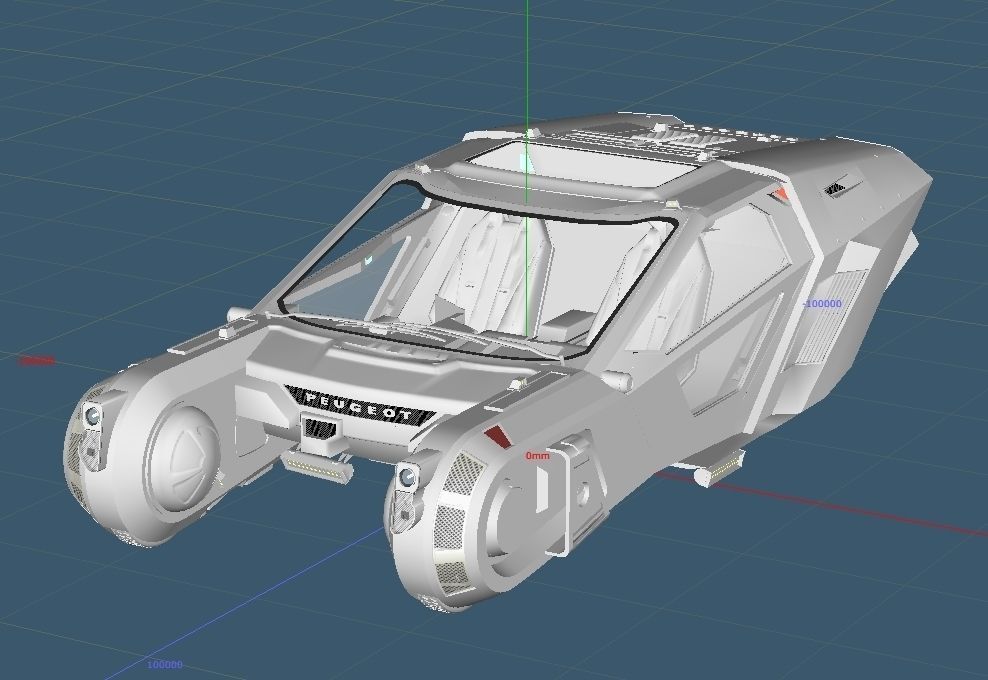 ¿Cómo se retira el soporte de impresion 3D?
Additive technologies at the service of the automotive industry: the use of 3D printing
It is not yet possible to buy a fully 3D printed car in a car dealership, but additive technologies have been used in the development of cars for many years. Every year, especially in recent years, 3D printing is taking an increasingly important place at all stages of production. This is evidenced by the rapid growth of the 3D printing market share in automotive manufacturing, which is projected to reach $2.5 billion by 2023. For example, luxury car companies including Bentley, Porsche, BMW and Ferrari are using 3D printing to create custom car interior parts. GM, Volvo, Ford are using 3D printing to produce tooling to save money, improve design and reduce delivery times. 3D printing constantly has new opportunities, it becomes more and more accessible. If the first 3D printers cost about $20,000, now you can find 3D equipment for $100.
Now companies can, with the help of additive technologies, produce the necessary components directly at their own enterprises and not depend on suppliers.
Source 3dprinting.com
New materials on 3D printers can print high-precision, functional final parts. Additive technologies facilitate the production of custom products and increase productivity. But this is only the beginning of the journey. Here are five key ways 3D printing is driving innovation in the automotive industry, from car design to production. Plus one bonus.
1. Changing the Prototyping Process
Prototyping was the beginning of 3D printers in the automotive industry. 3D printed prototypes took much less time than traditional methods required.
Using Raise3D 3D printers and ideaMaker software, Crazy Grandpa Garage was able to automate the process of creating custom car parts. Production costs have been reduced by 50%, design reliability has improved significantly, and lead time has been reduced by 83%.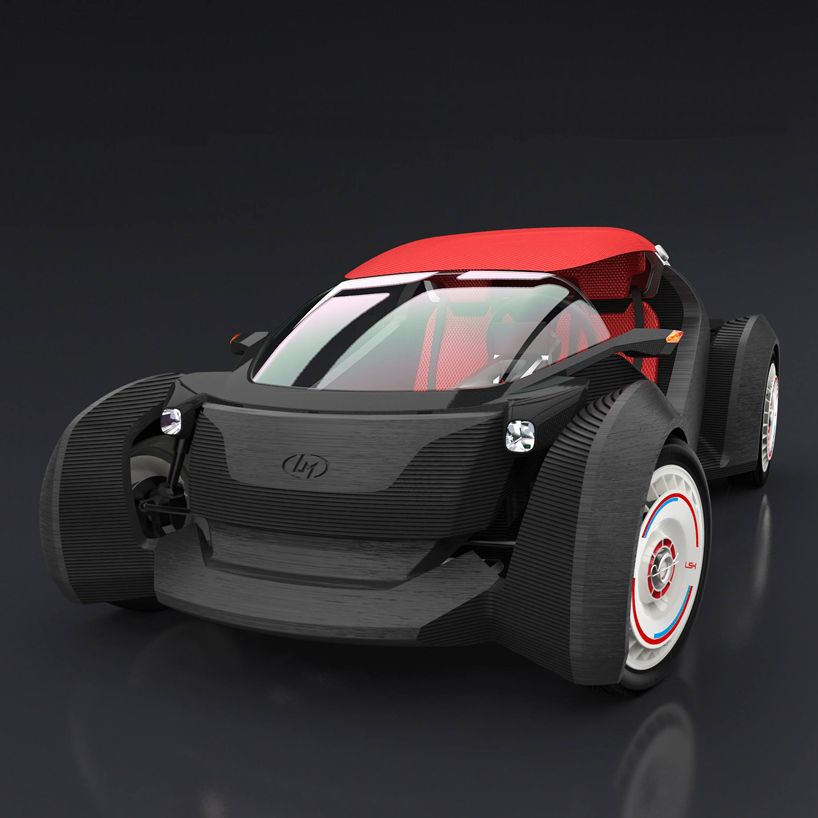 The parts now come out very well fitted to the car.
Source: facebook.com
Using 3D printing, car designers can quickly prototype individual parts or assemblies, from interior detail to dashboard, or even full-size car models. Thanks to 3D prototyping, the initial idea quickly turns into a physical embodiment of the concept - a conceptual model. The concept can then be developed into full-featured, high-fidelity prototypes, and after several validation steps, mass production begins. For the automotive industry, getting through these steps quickly is vital, and the entire downtime of an automobile production line in just an hour is very costly for the company.
For example, the assembly plant of American car manufacturer General Motors claims that the purchase of a 3D printer in 2016 saved more than $300,000.
Using laser stereolithography (SLA) in their facility, Ringbrothers designers and engineers are independent of third parties.
The cost is reduced, the development time is reduced. Source: formlabs.com
Tailpipes for BMW M4 by Eventuri, Source: ultimaker.com
Traditional prototyping was time consuming and costly, in part because the product went through more iterations. With 3D printing, you can create high-quality prototypes in one day and at a much lower cost. More examples.
The Ford Fiesta ST with 3D printed parts, ext. SEMA 2016, ultimaker.com
For example, General Motors has partnered with Autodesk to produce low cost, lightweight automotive parts using 3D printers. Tools, fixtures and fittings can now be produced at a fraction of the cost, according to Autodesk. For example, a 3D printed tool used to align engine and transmission ID numbers costs less than $3 at General Motors. A traditionally produced instrument will cost $3,000. In addition, downtime due to faulty tools can be significantly reduced as new tools are produced in-house.
2.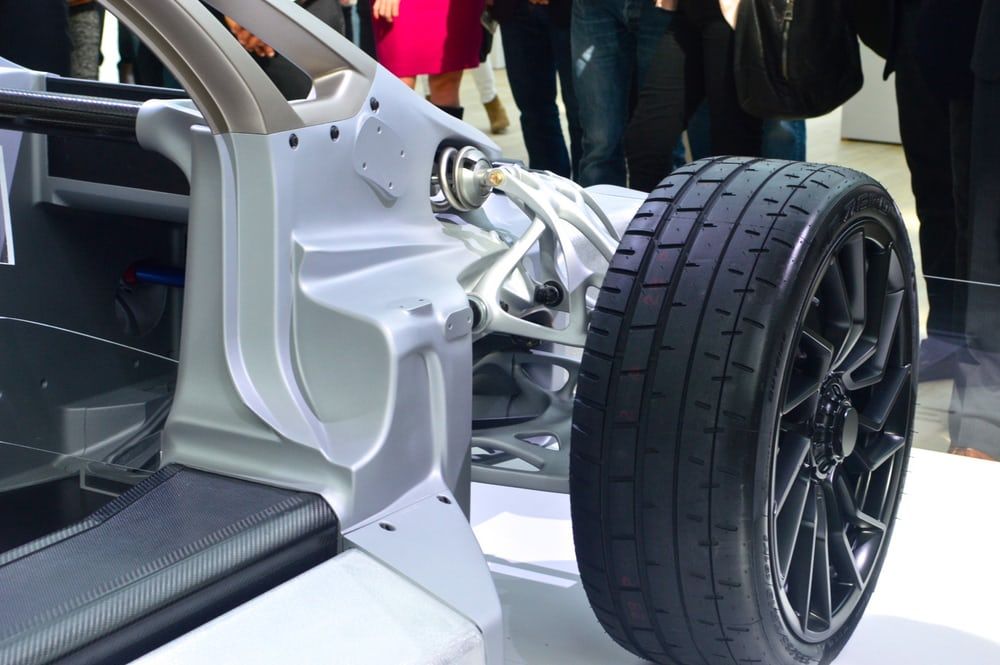 Creating custom and complex parts
Daihatsu, the oldest car manufacturer in Japan, launched a project in 2016 to customize its Copen model.
Source: 3dprint.com
In partnership with Stratasys, Daihatsu customers can design and order custom 3D printed panels for their front and rear bumpers with a choice of over 15 basic patterns in 10 different colors.
Source: 3dprint.com
In Europe, the BMW MINI brand also uses 3D printing to create personalized car parts. Since the beginning of 2018, MINI customers have been able to personalize various trim elements such as the instrument panel, LED treadplates and illuminated bumpers, as well as choose from different colors and textures. These parts are then 3D printed using a range of technologies from DLS Carbon to SLS.
Source: formlabs.com
Volkswagen Motorsport's I.D. R Pikes Peak is designed with over 2000 3D printed test parts.
Source amfg.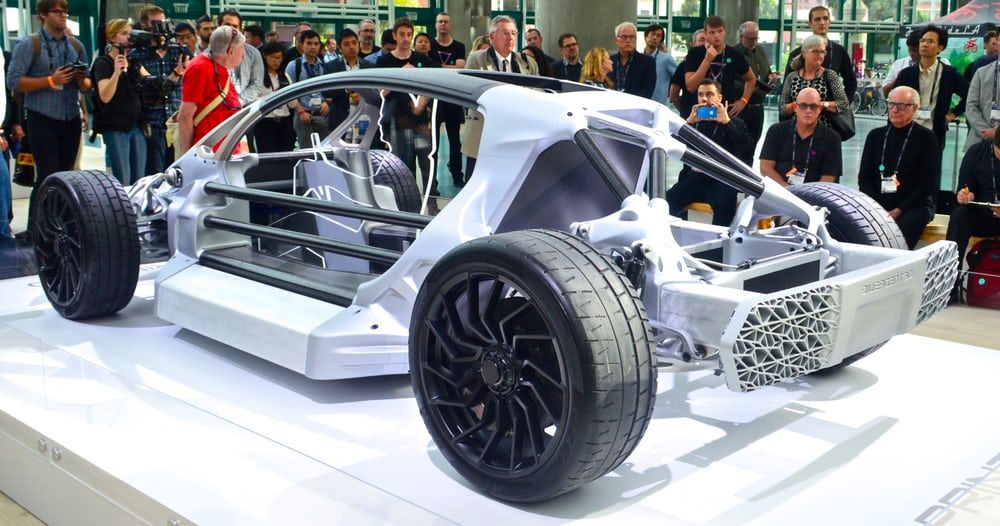 ai
The use of 3D printers makes it possible to experiment in the development of non-standard designs, reduces the cost of their production. Long production processes for custom-made products are becoming much shorter.
Ringbrothers uses 3D printing to create customized end pieces, such as ventilation grilles. Source: formlabs.com
Large companies combine 3D printing technology and traditional production methods. Volkswagen has recreated its iconic 1962 Microbus by replacing the petrol engine with a 120 hp electric one. The Type 20 concept electric minivan has received many improvements using 3D printed parts. These improvements include cast aluminum wheels. Even the wheel hubcaps, while looking like stamped steel, are actually printed on a Formlabs SLA 3D printer, then electroplated and polished.
Source: formlabs.com
SLA specifications of the Formlabs Form 2 3D printer
Source top3dshop.ru
The Bentley Speed ​​6 is another example.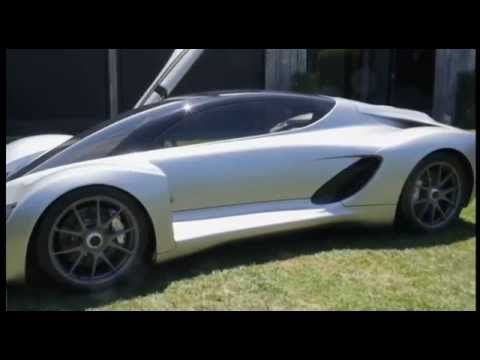 Bentley has used cutting-edge metal 3D printer technology to produce a grille, side vents, door handles and exhaust pipes much more complex than those used on current production models.
Bentley used metal 3D printing to create intricate micron precision parts. Source: formlabs.com
3D printing has also made it possible to create parts that could not be made in any other way.
Bugatti's monobloc brake caliper is a prime example. For some components, Bugatti would have preferred titanium due to its high performance, but processing this metal with traditional methods is expensive and difficult. 3D printing has allowed Bugatti to produce a titanium alloy brake caliper. Due to the thin walls, the caliper turned out to be very light - almost two times lighter than forged aluminum. At the same time, the strength of the 3D-printed monoblock is superior to that of aluminum.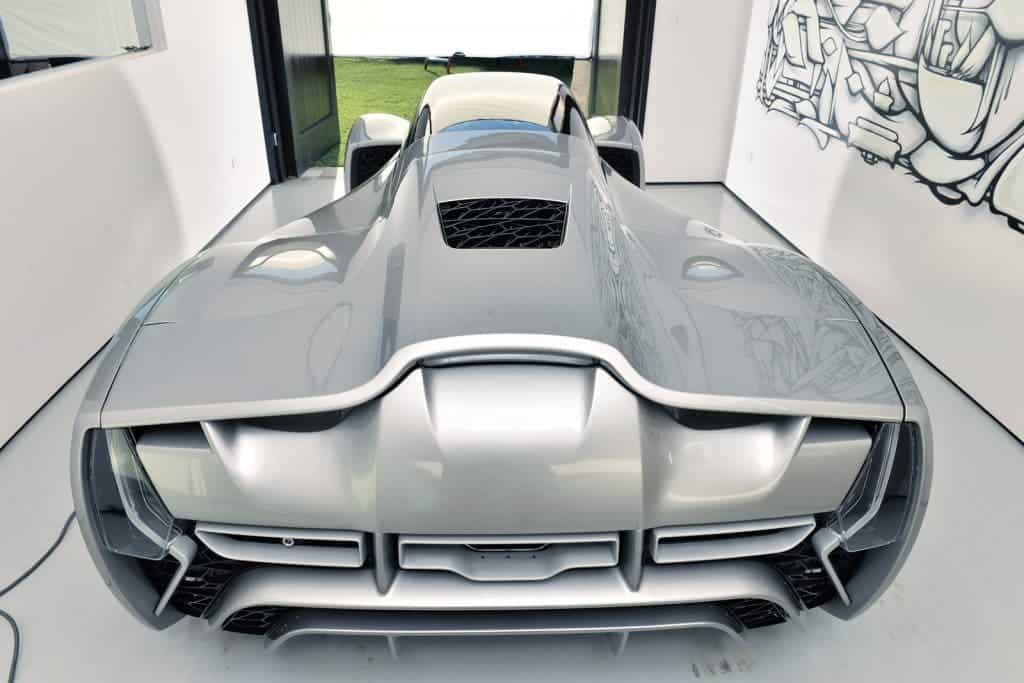 The 3D printed titanium monoblock has a tensile strength of 1250 N/mm2. This means that a force of just over 125 kg will be applied per square millimeter of this titanium alloy without tearing the material. The new titanium caliper is 41 cm long, 21 cm wide and 13.6 cm high and weighs only 2.9kg compared to currently used aluminum, which weighs 4.9 kg.
The Bugatti Brake Monobloc is the industry's largest functional 3D printed titanium vehicle component. Source: formlabs.com
3. Tool and tool making
Various tools help to facilitate and speed up production and assembly processes, and increase the safety of workers. Automotive factories and component suppliers use a large number of non-standard tooling that is specifically designed and optimized for end use. As a result, a lot of non-standard equipment and tools are made, which increases production costs.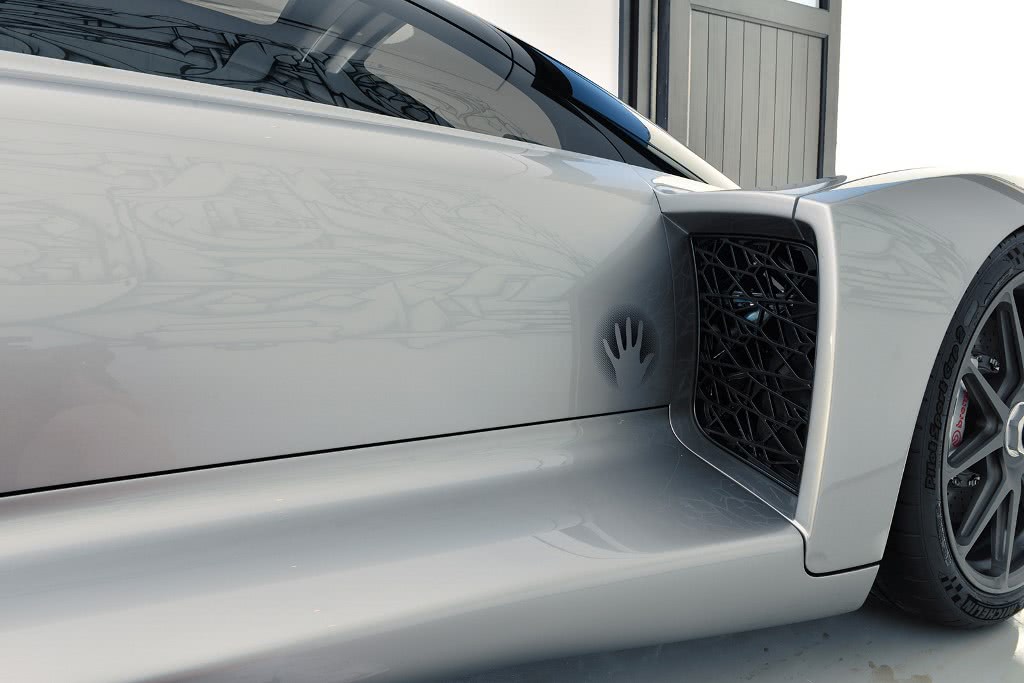 This 3D protective wheel disc was purchased for 800 euros but can now be printed for just 21 euros. Tool development time has been reduced from 56 to 10 days.
Source: ultimaker.com
Outsourcing custom tooling and fixtures to service providers who machine parts from solid metal or plastic stock can delay production by weeks.
For example, the development and prototype of a commutator motor using traditional manufacturing methods can take up to four months and cost about half a million dollars. Thanks to 3D printing, Ford was able to develop several variants in just 4 days and 99.4% cheaper - only $3,000.
Additive technologies allow you to complete the task in a few hours and significantly reduce costs compared to ordering from a third-party enterprise. Since increasing the complexity of a 3D printed model does not incur additional costs, products can be better optimized for their application.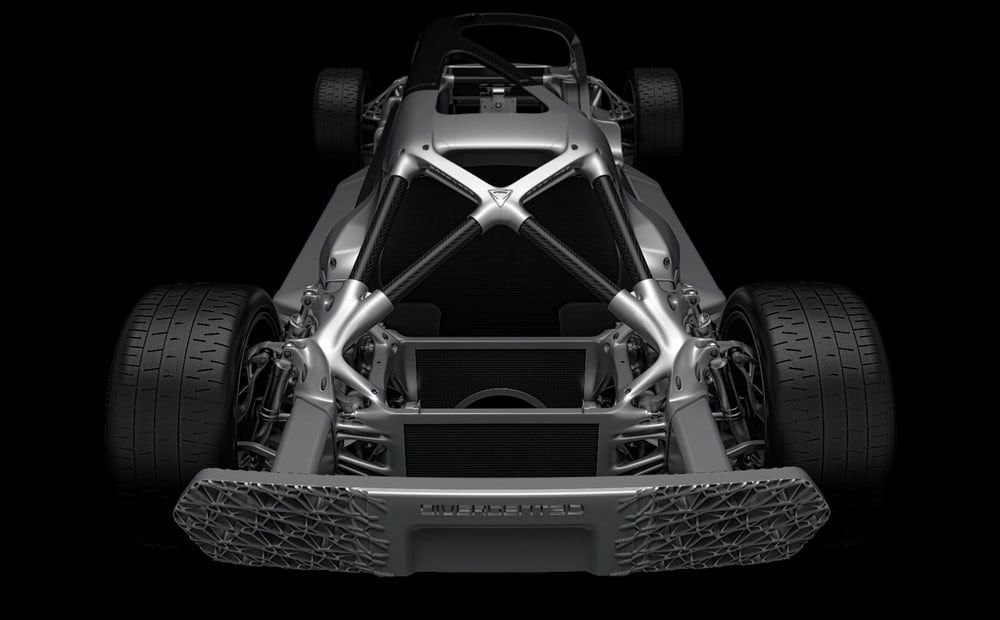 New elastic materials for 3D printing in many cases allow you to print plastic parts instead of metal or create prototypes on a 3D printer to test the tool before using it in production
Gradually, the production of 3D printed accessories and tools is becoming one of the largest applications of additive technologies.
Pankl Racing Systems uses 3D printed fixtures to fasten workpieces to a conveyor belt. Source: formlabs.com
For example, Pankl Racing Systems uses multiple Formlabs SLA 3D printers to make critical manufacturing tools. The multi-stage production of parts for transmissions on automatic lathes requires a series of fixtures and tools designed for each specific part.
With the help of 3D printing, Pankl's engineers have reduced the production time for the aids by 90%, from 2-3 weeks to around 20 hours. Costs were also reduced by 80-90%, saving $150,000.
The shift to 3D printing has enabled Volkswagen Autoeuropa to cut tooling development costs by 91% and cut tooling times by 95%.
4. Solving problems with spare parts
Spare parts have always been a problem for the automotive industry. The demand for them is either there or not, so the production of spare parts is not economically viable, and the storage of pre-fabricated replacement components is also costly. But if there are no repair parts available, difficulties arise and the main product becomes less valuable.
3D printing could solve the problem of parts in the automotive industry in many ways. The main factors are printed materials, which can match the characteristics of traditional materials used in parts and be cost-effective. There are prerequisites for this.
Using computer-aided design, drawings of all parts can be stored digitally, so there is no need to store the parts themselves. The parts needed by the client can be printed on a 3D printer right in the workshop.
Even obsolete parts whose drawings have not survived can in principle be recreated by making a 3D scan of existing parts of this type and applying reverse engineering (reverse engineering).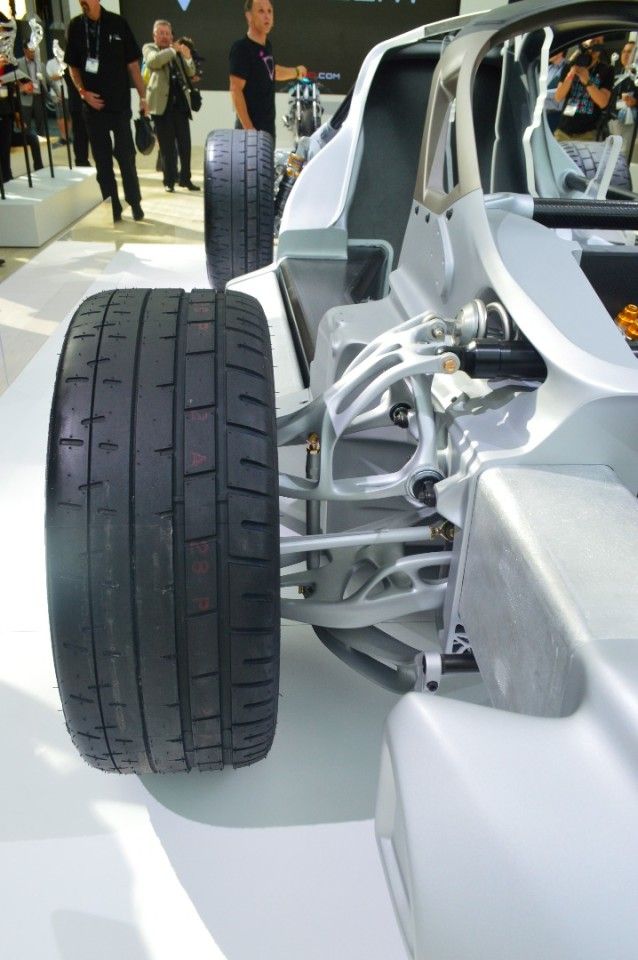 You can read more about this in our blog. Old projects can take on new life. There are many lovers of vintage cars, with the help of 3D printing it would be possible to create parts for them.
Ringbrother 3D printed the Cadillac emblem for a custom built old car. Source: formlabs.com
5. Production of standard parts
As 3D printers and materials for 3D printing become more affordable, a gradual transition to the production of mass-produced automotive parts using additive technologies is possible.
3D printing makes it possible to combine components into a single whole. Let's say there is a mechanism assembled from six or seven car parts that can be combined into one printed part. It will save time and assembly costs. With 3D printing, it is also possible to reduce the weight of the combined assembly, as a result, the car will use fuel more efficiently.
3D Systems has developed an advanced exhaust pipe for a sport bike.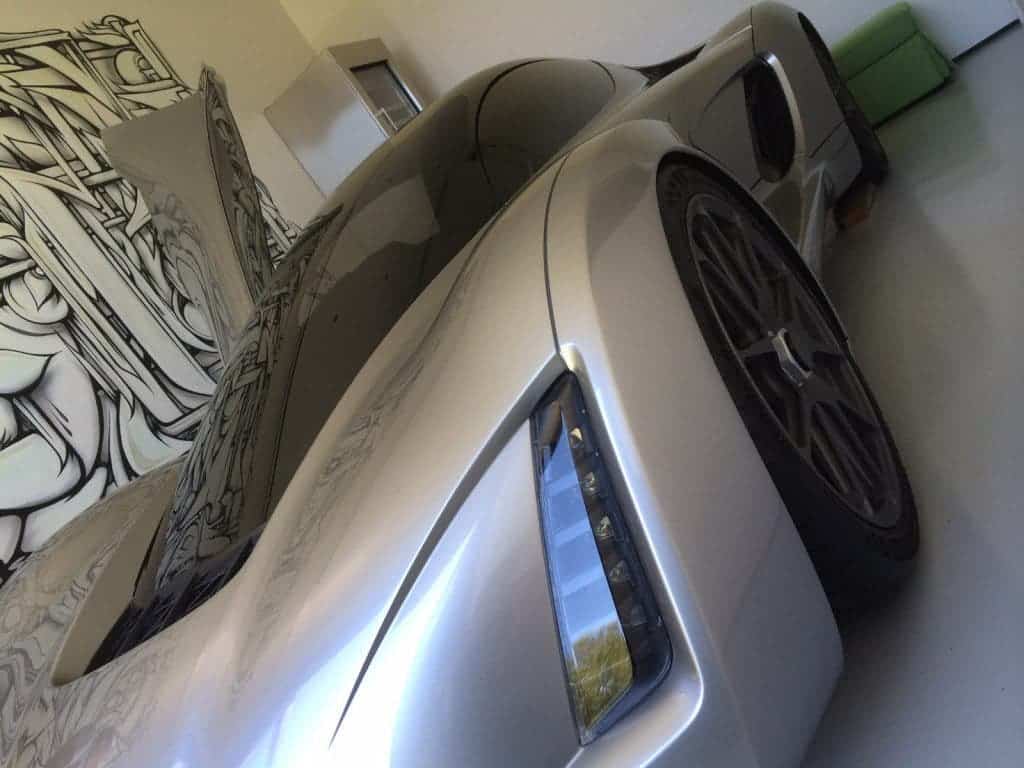 In the image below, you will see 20 sheet metal and hydroformed parts needed to assemble the original exhaust pipe. On the right is a monolithic exhaust pipe that does not require assembly, made using metal 3D printing.
Source designnews.com
The 3D printed tube was produced using Grade23 titanium in just 23 hours, compared to three weeks for traditional production. Design development time reduced from 6 weeks to 6 days. Additive manufacturing also eliminates the need for tooling, fixtures, multiple welding and multiple inspections.
Geometry optimization has reduced the amount of material required for maximum productivity. All elements of the original exhaust pipe are incorporated into the new design and, when printed with a typical wall thickness of 0.5mm, the 3D printed exhaust pipe is about 25% lighter than the original one.
A wide range of 3D printing materials is beginning to meet the requirements of various vehicle components. Since additive methods reduce costs compared to traditional methods (such as molding and injection molding), it makes a lot of sense from a production and financial point of view to further introduce 3D printing into the production of basic parts.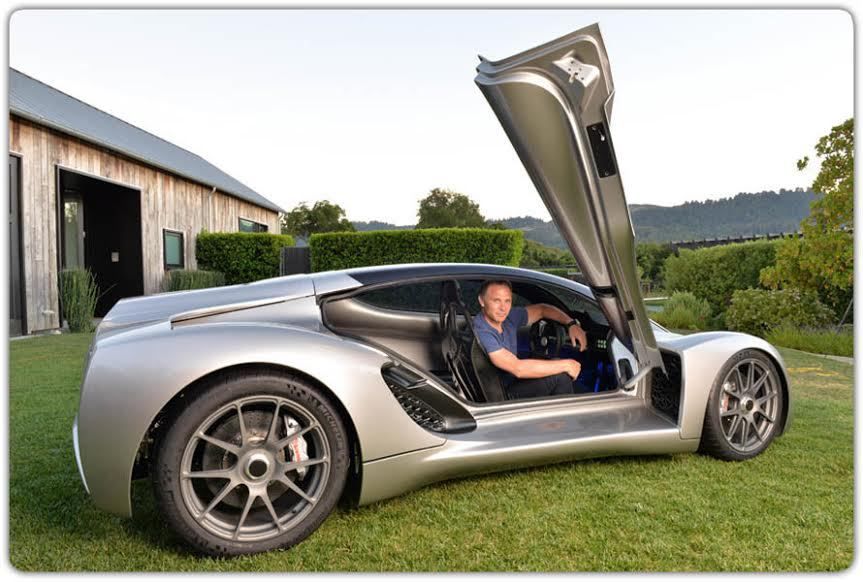 Volkswagen, one of the world's largest and most innovative car manufacturers, is using an HP Metal Jet 3D printer to produce high-performance functional parts with special design requirements, such as shift knobs and mirror mounts. Volkswagen's long-term plans to work with HP include accelerating the production of mass-customized parts such as key rings and exterior nameplates.
+1. 3D Printed Cars
Although complete 3D printed cars have not hit the market yet, some interesting projects and concepts can be seen as a possible direction for the automotive industry.
Light Cocoon. German engineering firm EDAG was clearly inspired by nature to create the 3D printed supporting structure of the Light Cocoon concept car. The frame resembles the veins of a tree leaf or its branch. Despite the fact that the design of the EDAG took less material than a conventional frame, all the strength requirements for structurally significant components are met.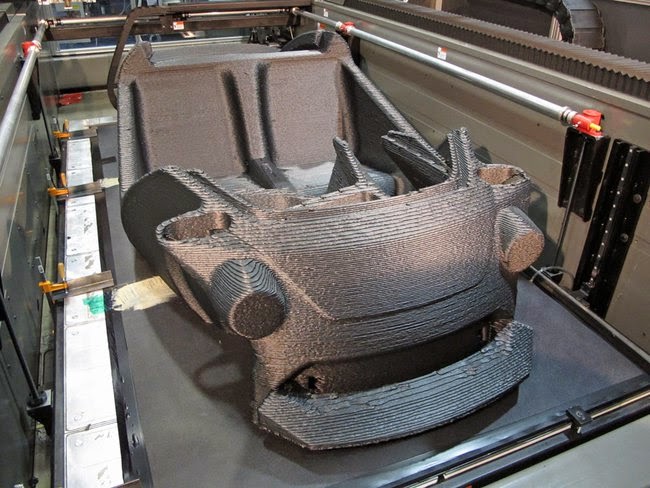 Outside, the case is covered with a lightweight and durable waterproof fabric.
The cover protects the EDAG Light Cocoon from the weather and gives the car a unique personality. Source: formlabs.com
Blade. Blade ("Blade") announced as "the world's first 3D-printed supercar." It meets supercar standards but is made from inexpensive materials: carbon fiber tubes and aluminum rods, combined with 3D printed metal parts. Blade turned out to be very light and does not take long to assemble.
The world's first 3D printed Blade supercar. Source: formlabs.com
Strati. The American company Local Motors 3D printed and assembled the Strati electric car right at the exhibition stand, in just 44 hours. Most of the components were printed - the body, seats, interior parts. A car is made up of less than 50 assemblies, far fewer than the thousands of parts that go into a traditional car. The company intends to reduce the print time to 10 hours.
Local Motors Strati has less than 50 individual parts*.