3D printed leg brace
3D Printed Leg Braces - J.B. Speed School of Engineering
April 27, 2022
By Holly Hinson
When University of Louisville political science student Caleb He met patient Harleigh Bond and her family at his job at the reception desk at Ronald McDonald House Charities of Kentuckiana (RMHCK), he recognized where he could be of service – and he found just the right resource to help make it happen.
Six-year old Harleigh was 1.4 pounds when born with cerebral palsy and epilepsy and has faced multiple obstacles, including numerous brain surgeries. Her family, from Carter County, Kentucky, stays at RMHCK when Harleigh has doctor and physical therapist appointments or surgeries.
Harleigh's grandmother, Jatonda Ousley, mentioned to Caleb He that she had outgrown the leg braces she needed to continue making development progress in movement and motor skills. With COVID supply chain issues, the braces were on a waitlist status and not expected until September, as well as being prohibitively expensive for the family.
He said that after meeting the family, he realized "little Harleigh deserved everything in the world."
He researched if he could custom-fit and use 3D printing to manufacture the braces Harleigh needed, but soon realized it might be beyond his expertise. He turned to engineering friends at Speed School of Engineering, who recommended emailing Ed Tackett, Director of Advanced Manufacturing Institute of Science and Technology (AMIST) for assistance. "He's been very enthusiastic about this project," said He. "It could not have been done without his support and guidance."
Peyton Deaton, junior Chemical Engineering student, is shown with the leg brace he designed and 3D printed.
Tackett then assigned the project to Chemical Engineering Junior Peyton Deaton, who is currently doing his first co-op rotation at AMIST, and asked if he would figure out how to make it work. Deaton relished the challenge, and used a 3D scan of Harleigh's leg that He sent to work on a prototype, and after trying three different prototypes, Deaton fashioned the shape that worked.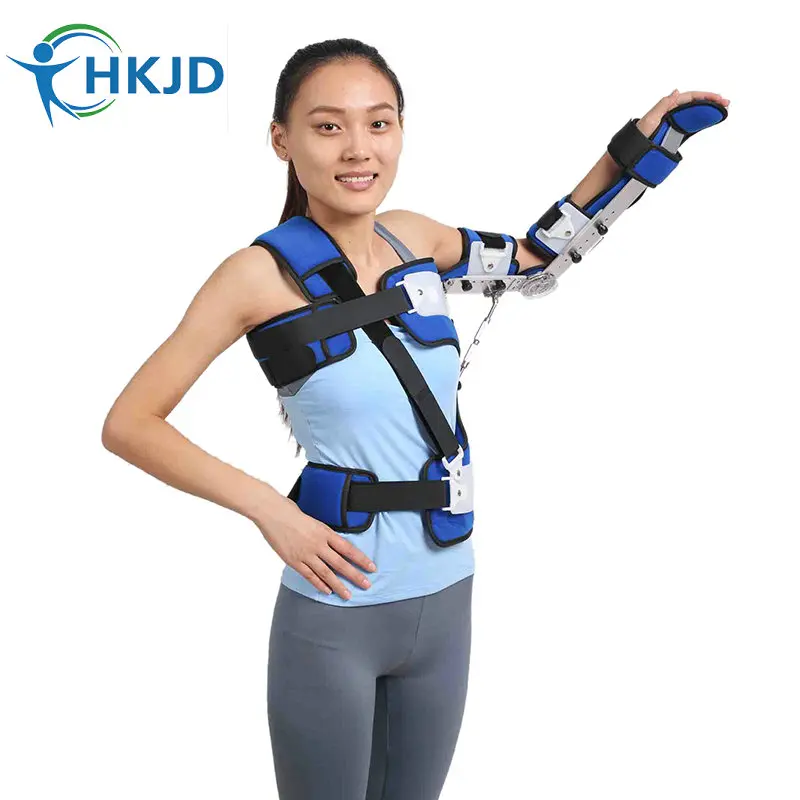 Monday, April 25, 2022 was the special "fitting day" for Harleigh and her family who drove three hours to RMHCK for the occasion. The boot-style brace is appropriately adorned with cartoon characters from the movie "Trolls," Harleigh's favorite. Ousley, Harleigh's primary caretaker, was grateful for the thoughtfulness exhibited by the students. "I greatly appreciate UofL and Caleb for doing it, and Peyton for making the braces," she said. "We love it and can't thank you enough," she said.
Ousley explained what the braces will allow for Harleigh, who suffered some setbacks after her latest brain surgery. "These help her get stronger in the legs, and with the right equipment it will help her to start standing up again, and get back to where she was," said Ousley.
She also explained that the simple design of the braces is beneficial for kids like Harleigh.  "Many kids with cerebral palsy also have sensory issues and don't like to be touched," said Ousley. "When Harleigh was being fitted for braces before, she had to be sedated.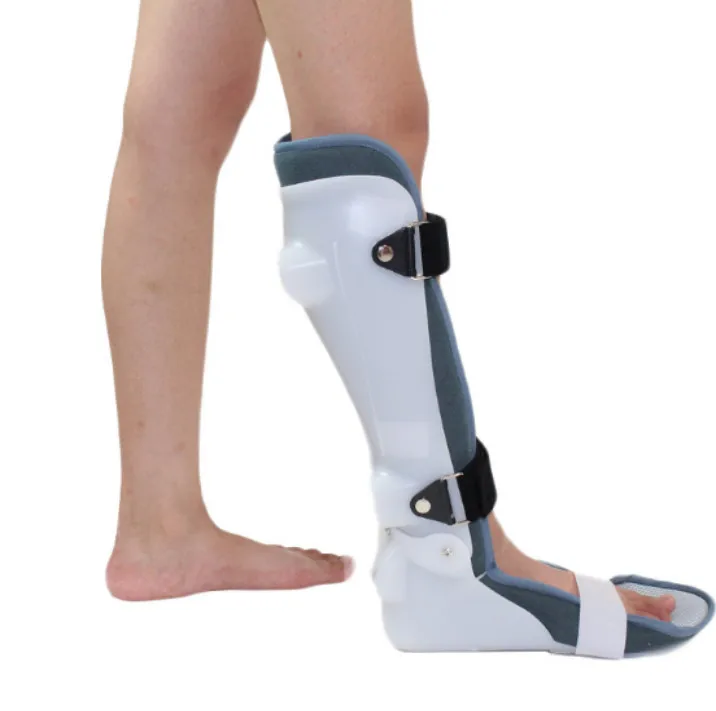 "This is going to help tremendously," she said. "You've really made a difference."
Having the share-able and inexpensive technology to make these braces could potentially help thousands of kids with similar issues.
Six-year old Harleigh is shown wearing with her 3D printed leg brace.
"For families with really good medical insurance, this might not be an issue, but what do we do to help disadvantaged families? said AMIST Director Ed Tackett. "We can use this technology to provide positive patient outcomes and train students to do this," he said.
"This was an opportunity where I saw something, connected with people with great expertise and talent and we got something done, and I'm so proud of that," said the originator of the project, Caleb He.
"I feel very fortunate to be in this kind of situation that I'm able to help Harleigh," said undergraduate Peyton Deaton, who designed and printed the braces. "It definitely is a gratifying feeling."
As for Harleigh, she's just happy to have new "Troll shoes.

"
Looking for 3d printed brace for my cat to save her leg from amputation - No category - Talk Manufacturing
rups1306
#1
My cat has a very badly injured heel and she makes it worse when she walks on it. Its been months and the wound has not heeled. If it does not heel sooner we may have to amputate her leg.
I am looking for a brace for her that will keep the heel off the ground and also keep the injury on her heel open(the vet has suggested not to cover it. And covering it makes it worse). So I am reaching out to some experts who may have done something similar or want to give it a try. I can further explain in detail what is required if anyone is interested.
2 Likes
Ralph_3
#2
Where are you located? I need more details.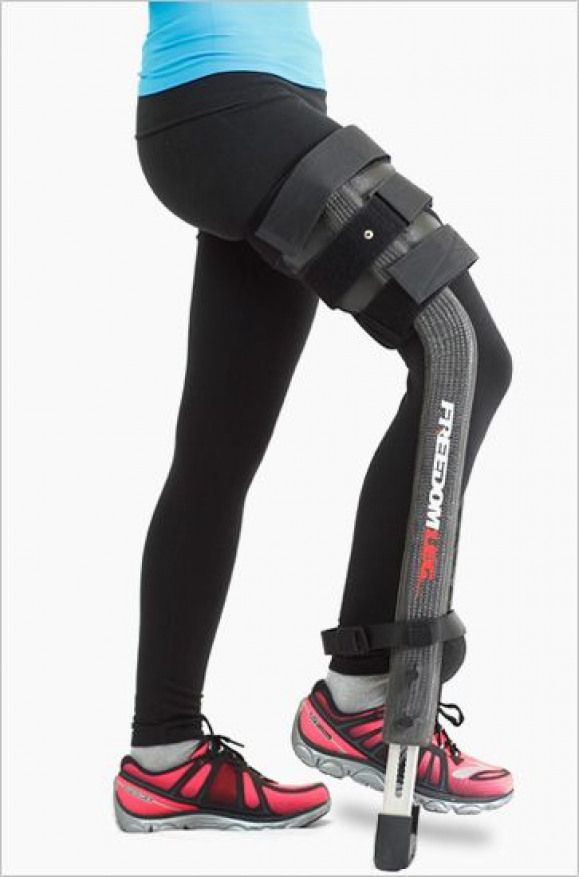 I may be able to help.
MB3D
#3
Hi there! I've got minor experience with similar projects (prosthetics and alike), however I've got much experience in 3d printing and 3D modeling. I offer 15+ materials on my hub, some of which are FDA approved (you don't want toxic plastic particles to get into an open wound), the materials vary from very durable (carbon fibre reinforced) to flexible and elastic rubber filament which provides excellent grip. There are many more options possible and all of which can be adjusted to your desire and requirements. Contact me by clicking on the icon below, I'm sure we can work something out!
Ralph_3
#4
Where are you located.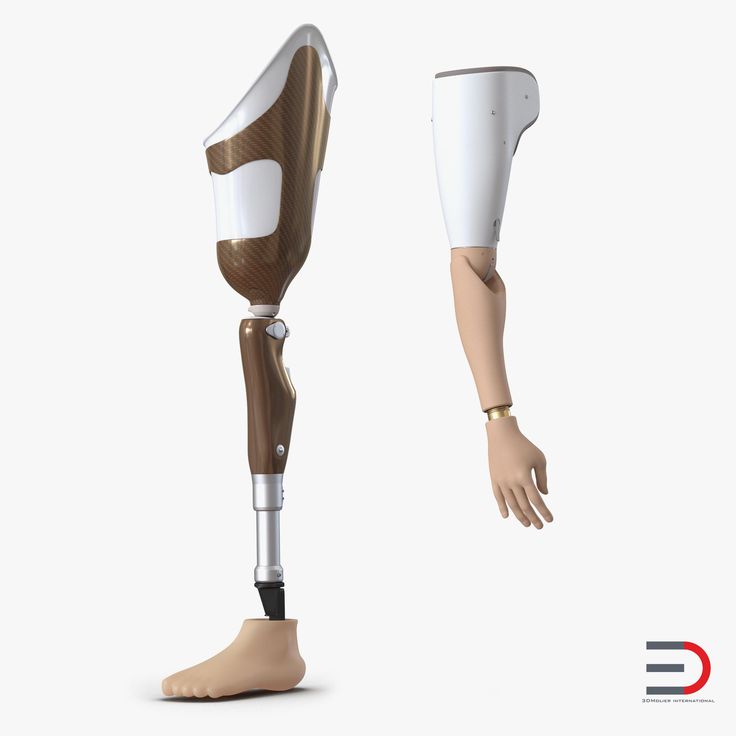 I may be able to help.
kts3dprinting
#5
go to enablingthefuture.org they have a ton of prosthetics and may be able to lead you in the direction for a cat…
Drew_6
#6
Hey, shoot me an email. Id be happy to help out and print you a few braces to try out. Ill just need to see a few pictures and get a few measurements from you.
rups1306
#7
I am located in KOP.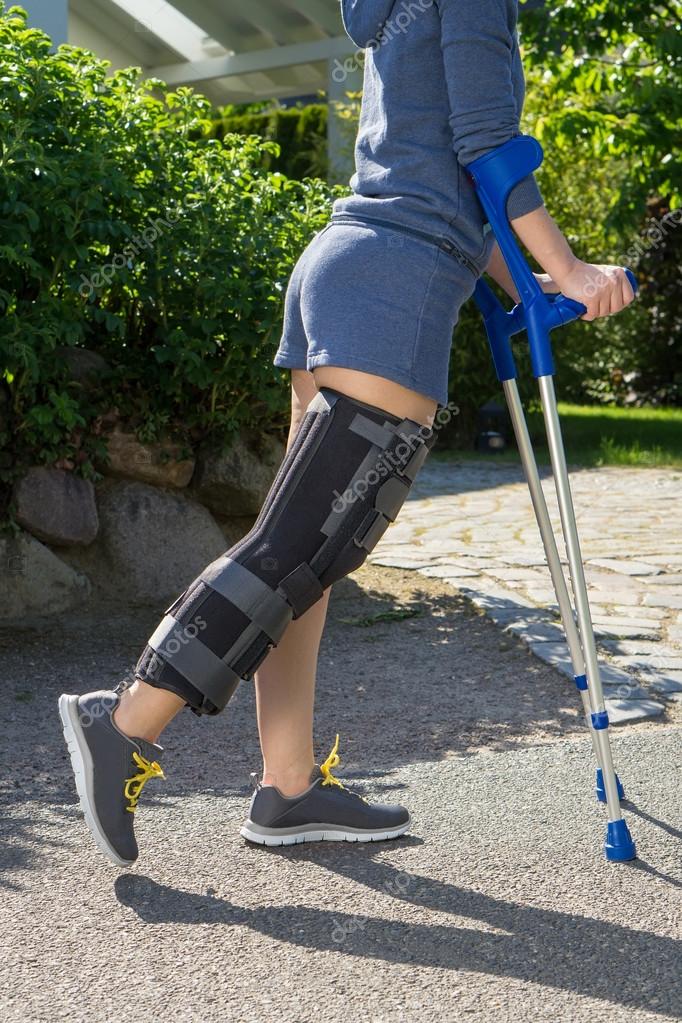 Can you email me on [email protected]? WE can have a detailed conversation there. Thank You for your response.
rups1306
#8
Thanks for your response. Can you email me at [email protected]? We can discuss further on the requirements.
karlzhao314
#9
Hello, Not sure if I can help directly, but I could offer an idea. You could just print (or order) a flat brace blank made out of PLA, soak it in hot water, then mold it around your cat's leg. PLA is very hard and durable when it's cooled, but is also easily moldable when above 65-70C, so I imagine you could form-fit a PLA brace around her leg quite well.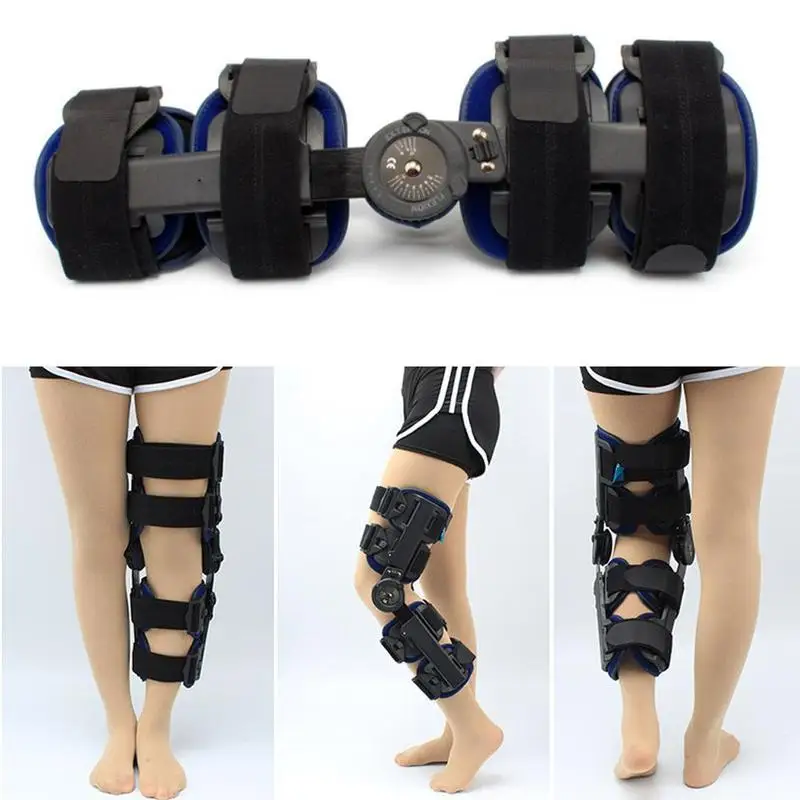 I'm so sorry to hear about her. I love cats, and hearing about one in pain makes me sad. Best wishes, -Karl
Paul_Keppler
#10
Maby give this print a try? what do you think? http://www.thingiverse.com/thing:262844
gabriela3d
#11
Hey @rups1306, fee free to contact @Ralph_3 through his Hub page by clicking on his user icon. And please keep us updated on your cat's prosthetic. Hope you'll find the right solution soon!
rups1306
#12
Thank you for sharing this.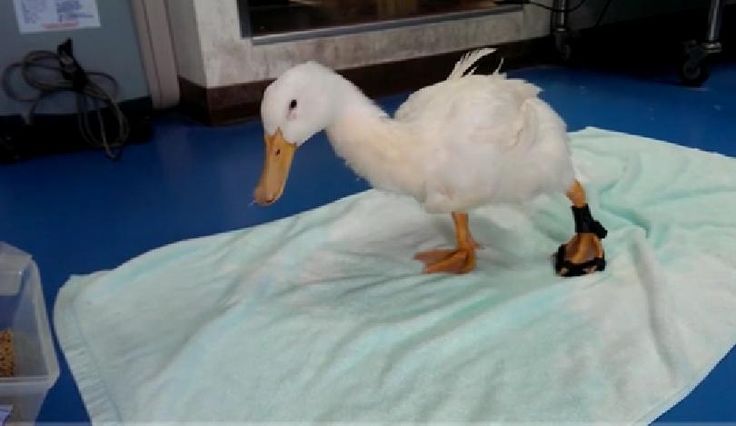 rups1306
#13
Thx… will keep this thread updated with the solution I find.
rups1306
#14
Thx. Will give it a try
rups1306
#15
Will do… thank you so much
Benedikta_Dauk
#16
Hello, did your search for prosthetics was succesfull? My cat was hit by the car and I am looking for front leg prosthetic to avoid amputation…
rups1306
#17
Sorry to hear about your kitty… I did not find anything for her here.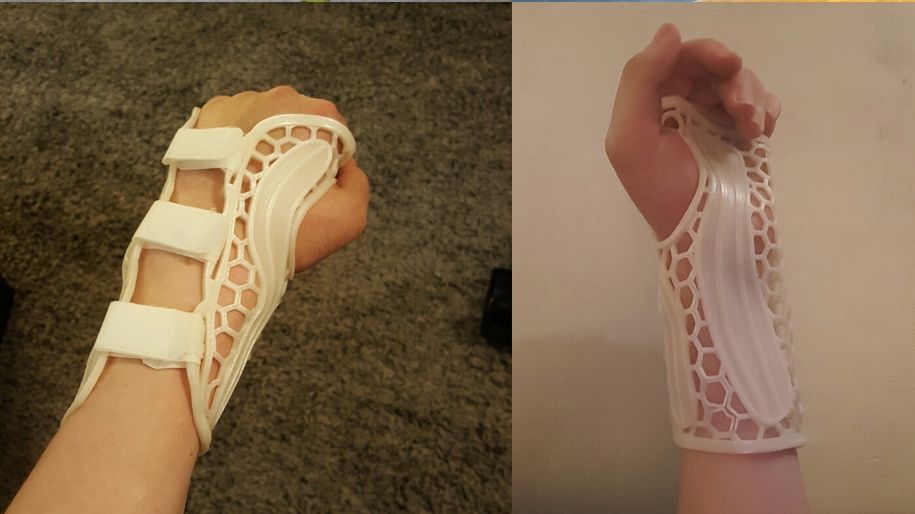 And her situation became worse. It had to be amputated. Unfortunately it was amputee at the knee so no place could build a prosthetic. In my search I found this place where they may have an option Www. Animalorthocare.Com Let me know if you need help. Prayers for your kitty.
Treatment of fractures using 3D-printed orthoses
Home / Blog / Application / As 3D-printed orthoses treat fractures
05.04.2021
Content
History The emergence of technology
Opportunities, which are opened by the use of 3D-printed orthoses
3D printed orthoses
Best business examples of 3D printed orthoses
Pros and cons
Further development of technology
3D printed models of fixators or so-called orthoses have been used in the treatment of fractures for a long time, but so far this technology has not received wide application. In this article, we will consider all the pros and cons of this method compared to the traditional plaster cast, and also try to predict the future technological revolution in this most conservative, but very reliable and effective treatment method.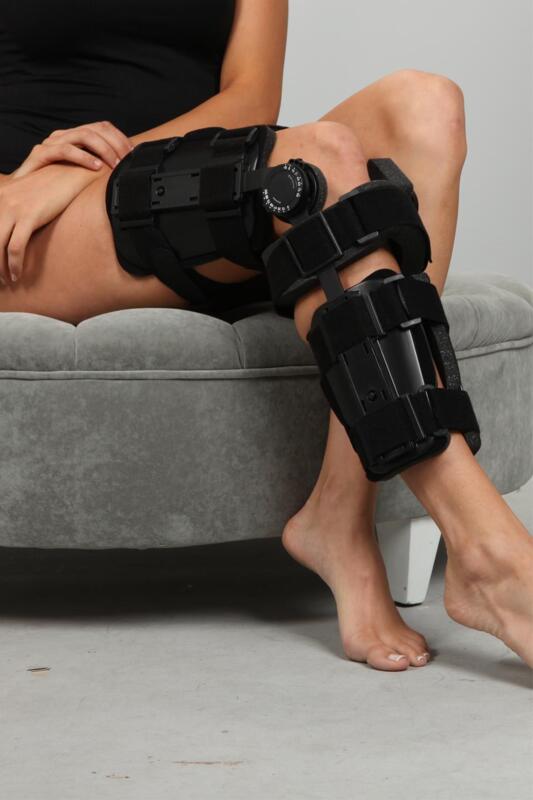 The history of the emergence of technology
Orthopedic plasters are used to facilitate the healing process of broken bones. Acting like a pin, the cast keeps the limbs in place to prevent the bone from healing improperly. Modern dressings are made mainly of gypsum or fiberglass, and the idea of ​​creating a fixing (immobilizing) dressing belongs to the Russian surgeon Nikolai Ivanovich Pirogov. In 1847, during the fighting in the Caucasus, he first used a fixing "stuck bandage". At first, starch was used as a hardening agent, which Pirogov later replaced with gutta-percha, and, finally, with gypsum. A modern plaster cast is a hygroscopic bandage sprinkled with plaster. Produced industrially, in sealed packaging. When soaked in water, gypsum plaster begins to harden. Application can take up to 45 minutes, and a full cast can take 24 to 72 hours. Removing plaster is also a difficult procedure: hardened plaster can only be broken safely with a special power saw.
Naturally, there are many opportunities to improve this technology, and the pioneers of 3D printing saw the potential of additive manufacturing to solve the emerging problems.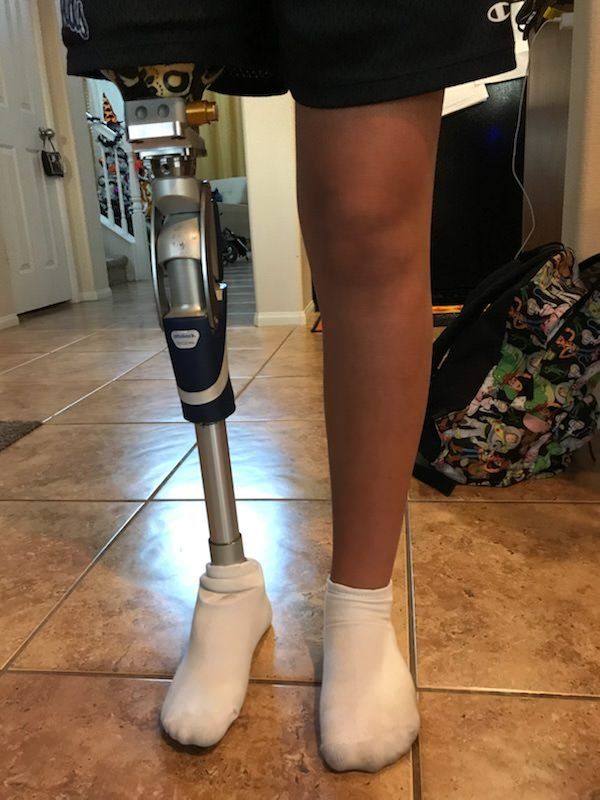 The first 3D printed retainers were introduced in 2013. At the same time, the scheme for the production of an orthosis became clear. It consists of 3 main steps.
Stage 1: X-ray
To determine the exact position of the broken bone, a standard x-ray of the patient's limb is taken.
Stage 2: 3D modeling
The patient's arm is scanned with a 3D scanner to create a 3D model. Based on the exact dimensions of the patient's hand, a perfectly fitting impression shape can be made.
Stage 3: 3D printing
The orthosis is 3D printed from lightweight plastic and can be fitted to the patient in seconds.
Although the technology has been around for nearly a decade, 3D printed orthoses have yet to see significant adoption. This is mainly due to the lack of specific data on their practical benefits. But the situation began to change.
In a 2020 study, Chinese scientists compared 3D printed orthoses for treating hand fractures with traditional casts and external fixed splints.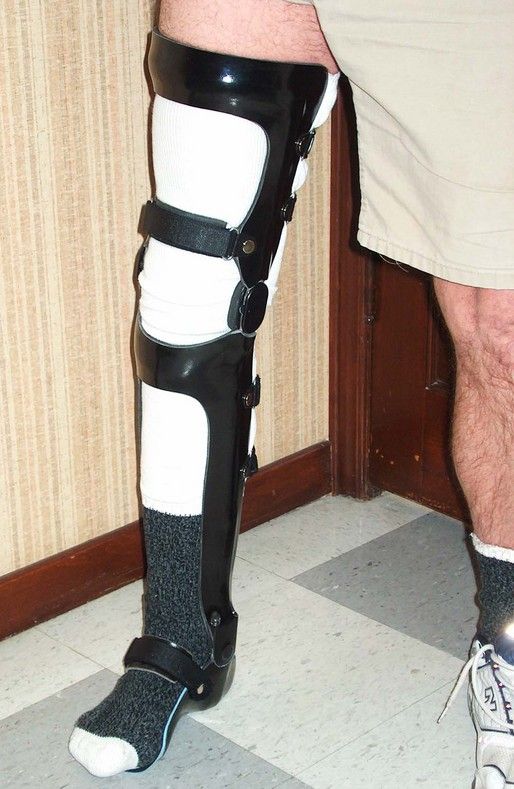 The results of the study showed that, compared to a cast, 3D orthoses provide a higher level of comfort and a reduction in pain. Technology is being used more and more. Children's Hospital in Colorado announced that it is the first pediatric hospital in the United States to begin fitting 3D printed orthoses for children. The new technology improves the results of treatment, and also removes a number of restrictions that exist when using traditional methods of treatment.
The possibilities offered by 3D printed orthoses
The invention of plaster was one of the greatest medical discoveries. But nevertheless, it has a number of significant drawbacks that can be overcome with the help of 3D printing. Putting on a cast can be a long, laborious, messy, and even painful process. Very careful measurements are required. 3D printing solves all these problems. The orthosis can be easily fixed in seconds with a pair of clips. Removal is also simple, and does not require the use of dangerous electric saws.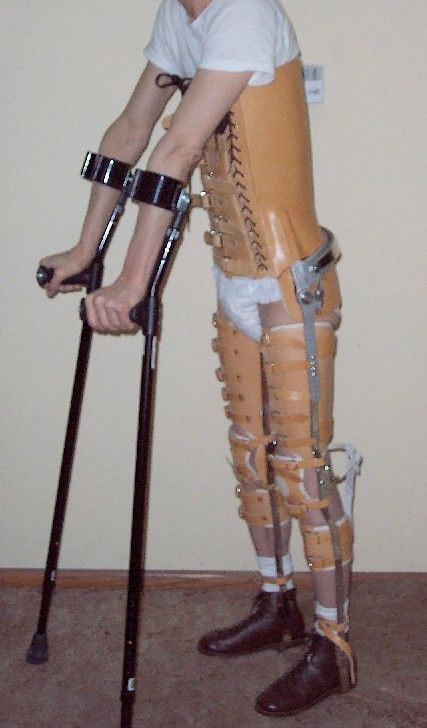 One of the significant disadvantages of plaster is that it does not breathe. The plaster prevents air from contacting the skin. This can lead to clogged pores, and some patients may develop dangerous skin infections in the wounds. Moreover, constant heat, sweat and pressure can cause very unpleasant itching. In turn, 3D-printed orthoses are made in the form of a lattice, consisting of open sections with plastic racks. This ensures the necessary structure and incomplete coverage of the hand, and therefore a higher level of comfort.
Gypsum cannot be wetted, water will destroy the structure. The patient cannot take a shower, he is afraid to get caught in the rain. 3D printed orthoses are made of waterproof plastic, so you can even swim with them.
Another disadvantage of conventional gypsum is the inability to properly distribute pressure. Perhaps this is the biggest negative, and it slows down the healing process. A 3D printed orthosis is custom designed and its lattice structure can be designed to add strength to specific areas that need support and relieve pressure elsewhere.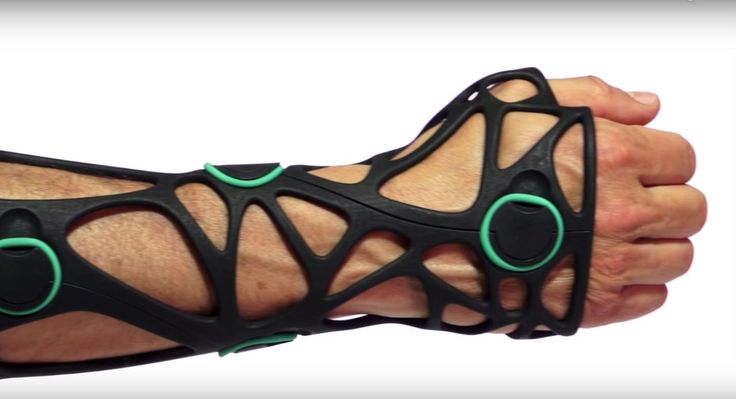 The idea for the mesh structure of the orthosis came from New Zealand engineers Ollie and Jake Eville. They developed a prototype in 2013 and later created one of the world's first orthopedic orthoses using 3D printing. Lightweight, breathable, high-tech and providing localized support for broken bones, the orthosis showed everyone the promise of this technology. This work earned them 2nd place at the International James Dyson Technology Awards and their design vision led them to work as designers on the recent Hollywood blockbuster Blade Runner 2049.
Well, now I would like to talk a little about specific 3D printing technologies in the field of creating orthoses and companies that provide such a service to patients and doctors.
3D printed orthoses
In most cases, 3D printers using FDM technology are used to create 3D printed orthoses. The model is formed by layer-by-layer application of molten plastic thread. The main advantage of the technology is the low cost of the material, and hence the low cost of the model itself.
But the main disadvantage is the printing speed, which does not allow you to create a model in the presence of the patient. It is also worth considering the maximum height of the building. Large-format printers such as the Raise3D Pro2 Plus and Picaso Designer XL are great for these tasks, and are highly reliable and capable of 24/7 operation.
Recently, orthoses have also begun to be printed on photopolymer 3D printers, the speed of which is higher, and the finish surface of the finished models is more pleasant to the touch. But this technology has its drawbacks: the need for post-processing of models and the many times higher cost of printing materials. Phrozen Transform Fast and FormLabs 3L photopolymer 3D printers suitable for this task are worth noting. The printer from the American company FormLabs, together with the whole ecosystem built by the manufacturer, can become an indispensable tool, but the model from the Taiwanese manufacturer Phrozen will attract those who are not ready to immediately make big investments, but want to try the possibilities of 3D printing.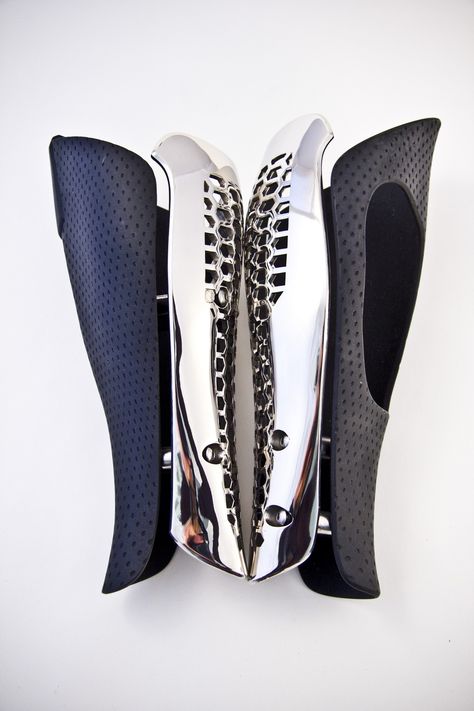 Free Shipping
Add to compare
Product added to compare Go
Free shipping
Add to compare
Product added to compare Go
Free shipping
Add to compare
Product added to compare Go
Free shipping
Add to compare
Product added to compare Go
3D Printed Orthoses Business Cases
Well, now some interesting examples of businesses from around the world built on the use of this innovative treatment technology.
CastPrint is a service bureau founded by entrepreneurs Janis Olins and Sigvards Krongorns in Latvia. What makes it special is that the bureau develops not only orthoses for certain parts of the hands (wrist, thumb, other fingers), but also one of the first for the treatment of leg injuries.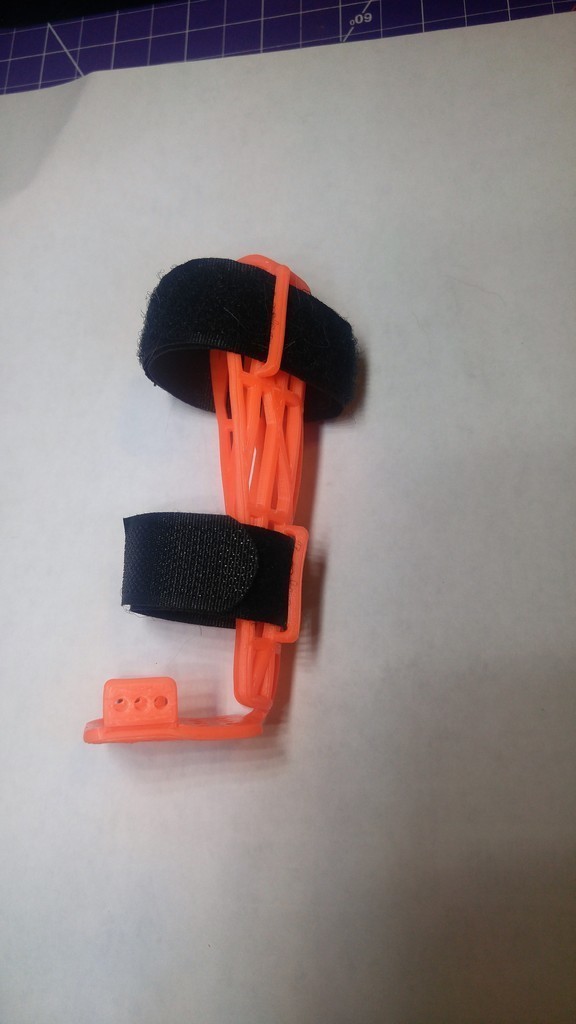 CastPrint has expanded its business to the point where its technologies have become commonplace in the Latvian healthcare market, and last year expanded to the UK, where several private healthcare firms have adopted the technology into everyday practice.
Spanish company Xkelet decided to speed up the 3D printing of orthoses. Its COO Tim Dobrinich was unhappy with the 2-hour process from scanning to production and decided to cut it down to 15-30 minutes. He used a special camera mount on an iPad and a custom app. The patient's limb is photographed from all sides, and the cast model is formed in seconds. Thus, there is no need for longer separate 3D scanning and modeling. Xkelet orthoses use anchor points called o-rings. They allow you to re-cast the same model several times, making the product reusable. In April 2021, the company received an award at the international design festival Red Dot Award in Berlin for the design of a 3D printed orthosis.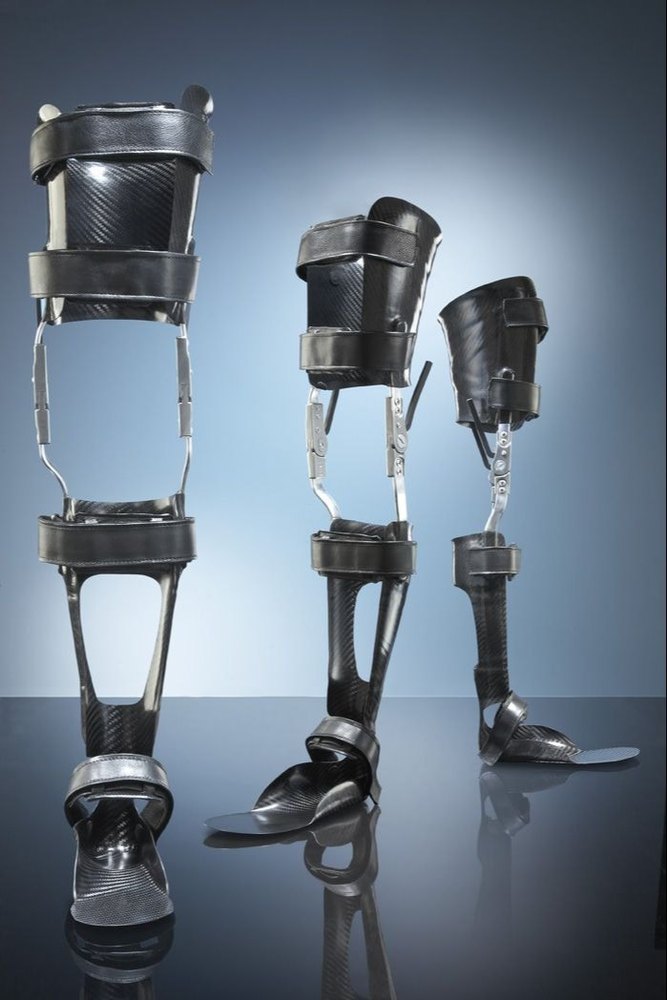 The Russian company Zdravprint took a different path and began to create orthoses based on the patient's biometric parameters. A special program converts the dimensions of the patient's arm into a 3D model of an individual orthosis. Printing time is 15 to 90 minutes. Products have an internal three-dimensional structure, which makes the thermoforming process more convenient. Forming the product for the patient takes 5 minutes.
Zdravprint works with leading Moscow medical institutions, for example, from 294th City Clinical Hospital of Moscow and 4th City Clinical Hospital of Moscow. Hundreds of patients have already been treated with the company's products.
Pluses and minuses
Summing up, I would like to once again emphasize the pros and cons of the new method. The advantages include patient comfort, easy application and removal, as well as a lower cost compared to a plaster cast. The custom design of the 3D printed orthosis makes the treatment process much more efficient, and the open lattice structure improves breathability, which is especially important when treating children.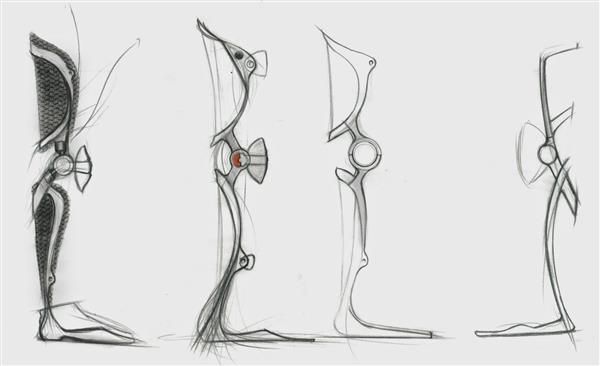 It is strong and lightweight, and does not restrict movement like regular plaster. Reuse also reduces costs (as suggested by Xkelet). Orthoses can be redesigned and modified using existing structure and less material.
On the negative side, there is less data on the effectiveness of use in the treatment of injuries than on the use of gypsum. Even now, as more and more studies are being conducted that support this effectiveness, a medical consensus has yet to be reached. For this reason, the technology has not yet been widely adopted. It will take time to collect the evidence base, and we just have to wait a bit. It is also difficult to use orthoses for the treatment of leg fractures. They are comparatively larger and more uncomfortable than their counterparts for hand fractures, make it difficult to wear socks and shoes, and have more restrictions.
Further development of technology
One of the next tasks that 3D printed orthoses should solve is to fix entire limbs, and not just a hand, wrist, foot or ankle.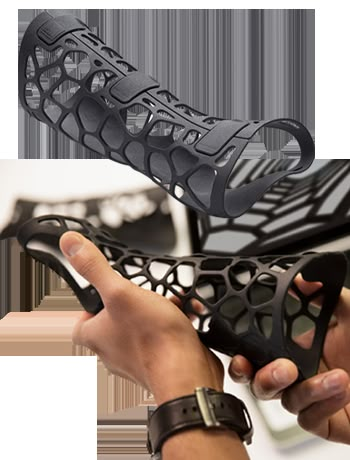 Industry leaders are trying to develop hand orthoses that extend beyond the elbow to reach the shoulder and biceps as well as the hip to treat leg fractures. Some of the most devastating and hard-to-heal injuries occur in these areas, mostly as a result of car and motorcycle accidents, and casts are used for such injuries as well.
3D printed orthoses are currently available worldwide in the paid healthcare market. However, patients receiving free public health care are unlikely to hear about them. This is primarily due to the same lack of the necessary research base, clearly confirming the effectiveness and safety of the technology. But we hope that it will be assembled soon, and the technology will become available to everyone.
An example of an automated 3D process in orthopedics. The scan received using the phone (the shooting process took 5 minutes) is automatically converted into a 3D model (20 minutes) and printed on a 3D printer (5 hours).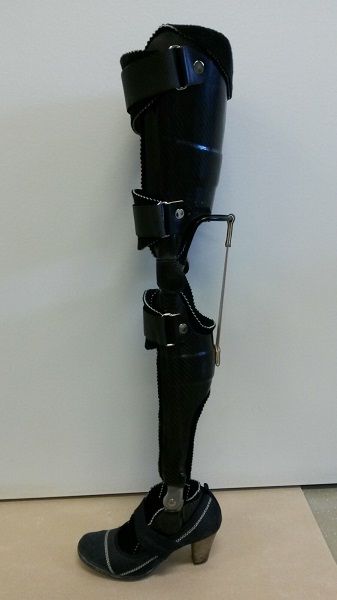 The Raise3D Pro2 Plus printer was used.
Sourced from 3DSourced
#Application
Share
all materials
Do you have any questions?
Our specialists will help you with the choice of 3D equipment or accessories, consult on any questions.
A 3D printed leg costs $100.
Photo from tumblr.com. The prosthesis is always individual, it must take into account the personal characteristics and needs of the consumer, be durable, serving the owner for a number of years, and at the same time relatively light and comfortable. All these requirements are not easy to meet, and the manufacture of a prosthesis is delayed for weeks, or even months, and is quite expensive even in the developed countries of the world.
The situation is more complicated for children: firstly, they grow up, and secondly, they break things more often than adults, which means that dentures have to be replaced regularly, and this becomes a difficult financial burden for the family or insurance authorities if the replacement of the denture is covered insurance.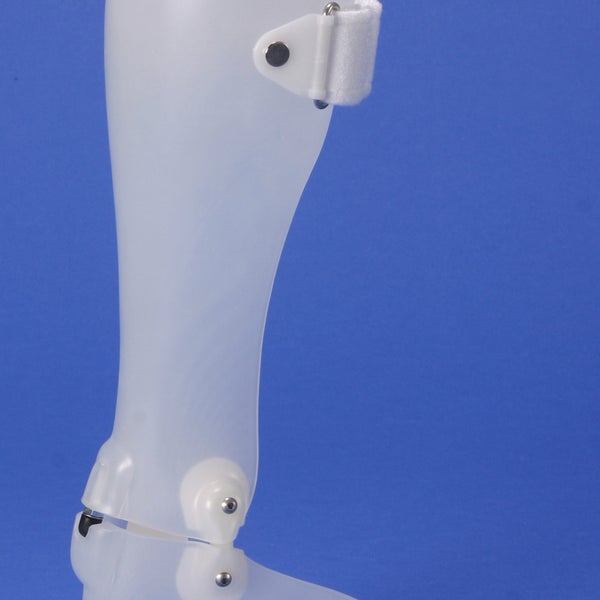 Apparently, the future is not far away when many of these difficulties will be left behind.
Bioengineers from the Japanese company SHC Design have developed a system for 3D printing medical leg prostheses at home. One of the first patients to receive such a prosthesis was 41-year-old Fuminori Ando, ​​who lost his leg below the knee shortly after birth.
Photo courtesy of wsj.com
He received an artificial leg made of soft and light polymer material, outwardly almost exactly copying the real one, reproducing the natural curve of the heel, and even the distance between the toes. This is important for Ando: he has long dreamed of wearing sandals to match his Japanese-style summer suit.
And one more important advantage: now a man can go to the pool and swim with a beautiful and comfortable artificial leg.
Once he gave up swimming because of the weight and unaesthetic appearance of the old prosthesis.
A high-quality, custom-made prosthesis costs about $4,200 in Japan.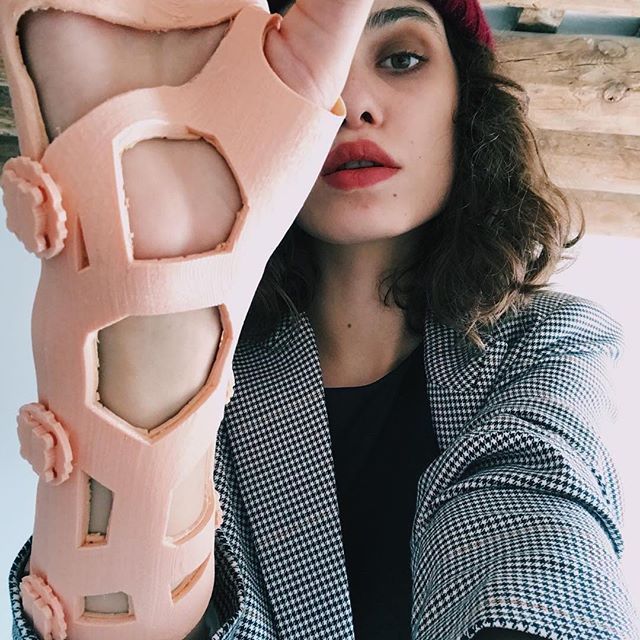 SHC Design senior Yutaka Tokushima predicts the price of a new prosthesis printed on their company's 3D printer to be around $100.
Photo courtesy of wsj.com
This was made possible not only by their development, but also by the creation of a new material - elastic polymer - rubber manufacturer JSR, who joined forces with SHC Design.
So, first, the patient's healthy leg is scanned, then, using a computer program, a template of a symmetrical prosthesis is created that takes into account the parameters of the shoe at the request of the patient, the feeder supplies the material for printing, and after a while, a soft but strong prosthesis is ready. Its low cost will allow the patient to have several spare prostheses for different shoes and different activities.
However, SHC Design is not only going to meet the needs of patients who care about greater comfort and aesthetics. In a poor country like the Philippines, where their 3D printer is currently being tested, nearly 350,000 people need a prosthetic leg and 90% cannot get it because of the high price and lack of specialists.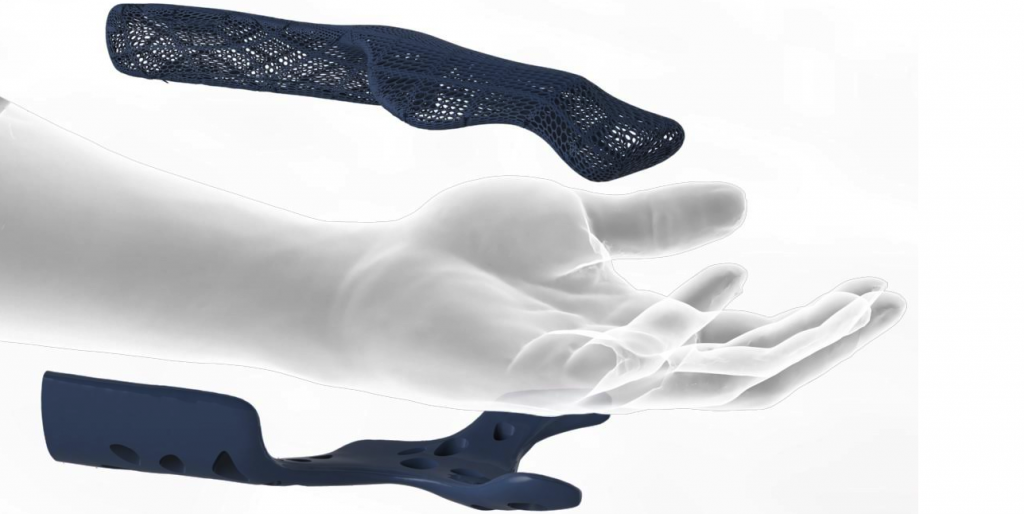 "I would like to deliver my product to those who are really in need," says SHC Design CEO Tsuneo Masuda, who founded the company after 26 years of medical device manufacturing experience. The company received subsidies from the Japanese government to develop a system for printing prostheses.
Senior developer Yutaka Tokushima believes that the company will start selling its 3D printers bundled with software in Japan and the Philippines as early as April next year. They will cost $ 2,000, but the scanner will need to be purchased separately from another provider.
Major prosthesis manufacturers are also interested in 3D printing. Its elements are used by the German company Ottobock, which prints coatings for prostheses that make it possible to hide its mechanical parts from the eye. The Icelandic company Ossur uses 3D printing to create prototypes and some parts of the microprocessor-controlled knee.
Photo from dailycaller.com
The use of a 3D printer is productive not only for printing lower extremities.