3D printer enclosure patent
Stratasys heated build chamber for 3D printer patent US6722872B1 set to expire this week
0Shares
For over two decades, 3D printer manufacturer Stratasys has held the patent rights for a relatively simple piece of technology in the 3D printing community.
Owing to three relevant pieces of IP, the company has had exclusive rights to use its own heated build chamber design in its FDM 3D printers since June of 2000. This has meant that manufacturers worldwide have been unable to develop and sell commercial 3D printers with their electronic motion control components isolated from the rest of the build chamber. Naturally, this has made it very difficult to break into the high-temperature industrial FDM market, with companies such as AON3D, INTAMSYS, Roboze, and 3DGence finding novel workarounds.
Of the three patents, US7297304B2 and US20040104515A1 expired back in November 2020. The third and final patent, US6722872B1, is set to expire on the 27th of February 2021 following a previous extension several years before.
With the last blockade on its way out, we could very well see a major shift in the way high-temperature FDM 3D printers are produced in the near future.
US6722872B1 details the design of a heated build chamber isolated from the printer's motors and electronic components. Image via US6722872B1.
A trip down memory lane
To predict what kind of effect the expiration of US6722872B1 might have, it's worth looking at the historical timeline of the company itself. Stratasys was co-founded by Scott and Lisa Crump in 1989. That same year, Scott had filed a patent application for what he called fused deposition modeling, a 3D printing process he had developed a year prior when attempting to produce a toy frog for his daughter.
After 20 years, in 2009, that FDM patent expired and what came next is often considered the birth of mainstream consumer 3D printing via the RepRap Project led by Dr. Adrian Bowyer's work at the University of Bath.
While the RepRap project began in 2004, the official anniversary is marked from May 29th, 2018, the date when the first RepRap made another RepRap 3D printer.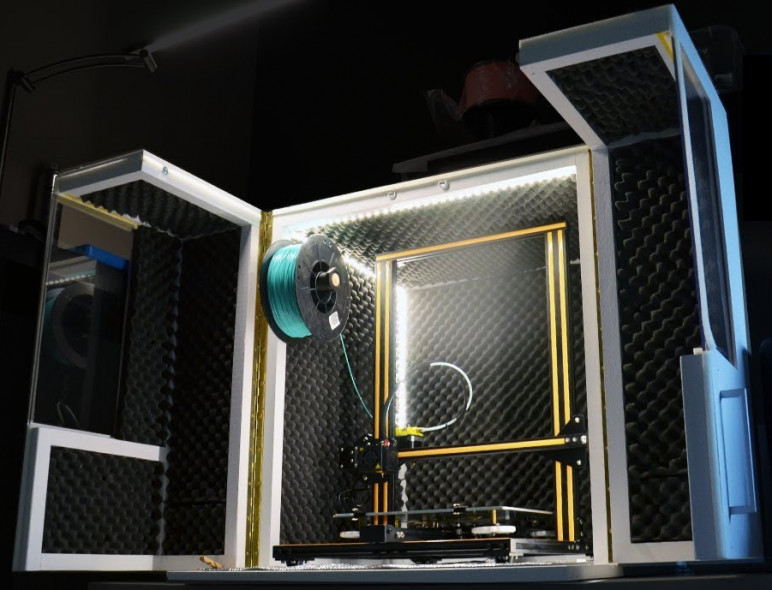 With the opening of the floodgates in 2009 and the spread of the open-source RepRap movement, hundreds of 3D printing startups materialized, resulting in a number of subsequent household names such as MakerBot, FlashForge, and Prusa to name a few. FDM/FFF 3D printing is now the poster child for hobbyist 3D printing and is the most commonly used additive manufacturing technology to this day.
The expiration of US6722872B1
It's fair to say the expiration of US6722872B1 probably won't have the same seismic effect as the 2009 event. However, it will probably cause an influx in simple heated build chambers, making the high-temperature industrial FDM market much more competitive.
Smaller-scale manufacturers will no longer have to resort to just using more durable electronic components, which often increases the price point of the entire system. With the ability to isolate their motors and other electronic components from the heated build chamber, companies will find it much easier to develop high-temperature FDM systems with PEEK, PEKK, and ULTEM printing capabilities.
The Stratasys Fortus 450mc features the proprietary heated build chamber, enabling chamber temperatures up to 350°C. Photo via Stratasys.
Looking at its effect on the consumer market, the existence of US6722872B1 likely prompted the invention of the heated bed (an alternative at the time) back in 2010, which RepRap founder Dr. Adrian Bowyer MBE has previously attributed to Chris Palmer (Nophead). Now found in most FDM 3D printers, the heated bed is crucial for part adhesion and the alleviation of delamination and warping issues. Last year, Bowyer even made a blog post detailing the design of his own open-source solenoid bed heater for use with FDM 3D printers.
While integral to day-to-day 3D printing, the heated bed is quite simply not enough when it comes to engineering filaments. Demonstrating the importance of the heated build chamber, Michigan Technological University's Joshua Pearce has previously released the open-source design plans for a low-cost FDM printer with PEKK and ULTEM extrusion capabilities.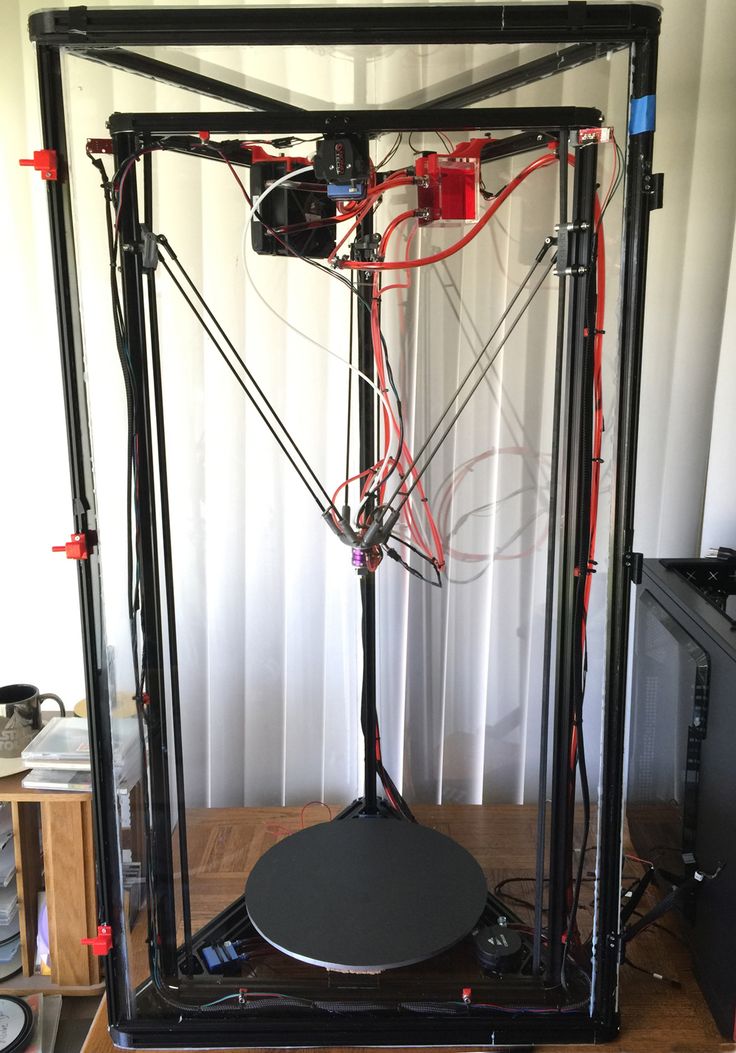 Dubbed the 'Cerberus', the three-headed machine can be built for less than $1000 and, much like the Stratasys design, houses all of the low operating temperature electronics outside of the heated chamber.
Stratasys has been contacted for comment on the expiry of the patent and whether it plans to apply for an extension.
Subscribe to the 3D Printing Industry newsletter for the latest news in additive manufacturing. You can also stay connected by following us on Twitter and liking us on Facebook.
Looking for a career in additive manufacturing? Visit 3D Printing Jobs for a selection of roles in the industry.
Featured image shows US6722872B1 detailing the design of a heated build chamber isolated from the printer's motors and electronic components. Image via US6722872B1.
Tags 3DGence Intamsys RepRap Roboze Stratasys
Kubi Sertoglu
Kubi Sertoglu holds a degree in Mechanical Engineering, combining an affinity for writing with a technical background to deliver the latest news and reviews in additive manufacturing.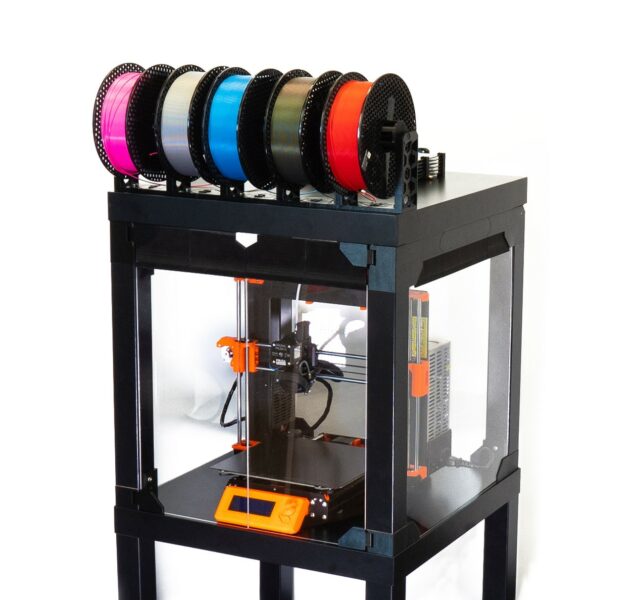 Stratasys patent expires, 3D printing industry insiders comment on impact
0Shares
Last week we reported on the expected expiry of patent US6722872B1, which has given 3D printer OEM Stratasys exclusive rights to use its proprietary heated build chamber design for over 20 years.
Having now confirmed the expiry of the patent with Stratasys, we reached out to a number of extrusion-based 3D printing companies – including Stratasys – to get their thoughts on the matter.
A Stratasys spokesperson told 3D Printing Industry, "Some oven patents have expired, but we continue to create and develop new technology that is already resulting in new patents on heated oven technology. We also are continuing to innovate on other dimensions of FDM performance, as you would expect from a technology leader in the segment."
US6722872B1 details the design of a heated build chamber isolated from the printer's motors and electronic components. Image via US6722872B1.
Charles Han, CEO and Founder of INTAMSYS
Q: What are your thoughts about the expiry of the Stratasys patent?
Charles Han, CEO and Founder of INTAMSYS: "Now that the heated chamber patent has expired, I believe industrial users will benefit as more players will focus on bringing better FDM/FFF solutions to market.
This will lead to more innovation, lower costs, more applications, and a better ROI for customers. Utilizing industrial grade FFF systems will become more popular, more competitive and will replace even more traditional manufacturing methods."
Q: Do you plan to bring new systems to the market that take advantage of the expired IP, either via new hardware, or unlocking software to allow increased temperatures in the build chamber?
Han: "INTAMSYS has been engaged in industrial FFF technology research over 5 years. Moving forward our vision remains the same, and we are already prepared to take advantage of this opportunity.  We are happy to announce the commercial availability of our latest innovative product, the FUNMAT PRO 610 HT. This unit is our largest (610mm x 508mm x 508mm) and most capable high temperature (500°C nozzle, 300°C build chamber) solution, compatible with PEEK, ULTEM 9085, ULTEM 1010 and even EXTEM."
The FUNMAT PRO 610 HT 3D printer. Photo via INTAMSYS.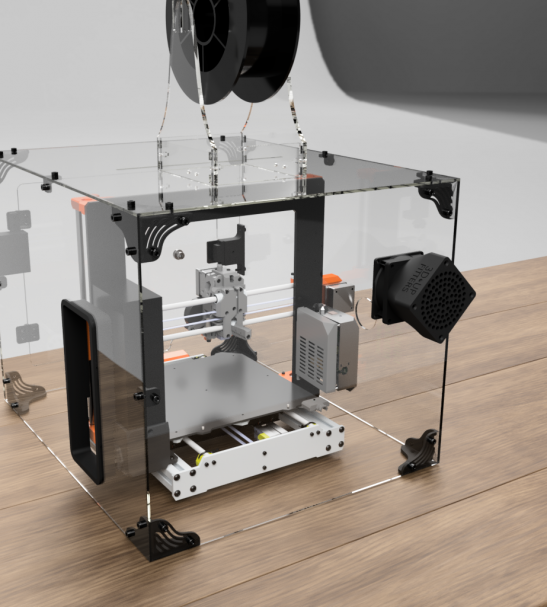 John Olhoft, President of LulzBot
Q: What are your thoughts about the expiry of the Stratasys patent?
John Olhoft, President of LulzBot: "Any time patents expire it presents an opportunity to the Open Source community for building upon groundwork that has been laid in years prior."
Q: Do you plan to bring new systems to the market that take advantage of the expired IP, either via new hardware, or unlocking software to allow increased temperatures in the build chamber?
Olhoft: "At LulzBot we continue to offer Open Source solutions and provide a wide ranging variety of resources to our users patent-free. If we were to integrate this type of design into our next generation of machines, it would cater to the prosumer market with an emphasis on materials that print at above 300°C."
Davide Ardizzoia, 3ntr.net
Q: What are your thoughts about the expiry of the Stratasys patent?
Davide Ardizzoia, 3ntr.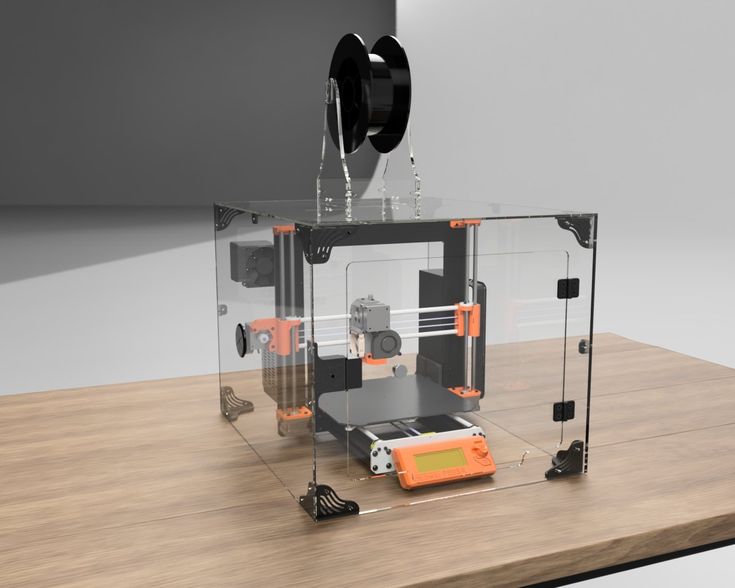 net: "The expiration of Stratasys' patent is not going to change that much in our offering. We are currently offering machinery with active heated chambers up to 250°C that are perfectly legal and compliant with SSYS patents."
Q: Do you plan to bring new systems to the market that take advantage of the expired IP, either via new hardware, or unlocking software to allow increased temperatures in the build chamber?
Ardizzoia: "We have been the ones that had Scott Crump at our Formnext booth drooling over our TPU prints long before his machines were able to do so. We plan to release a new machine that will move the bar higher, marginally affected by the 1% of SYSS patents that have expired. Even today, we can print TPU, ASA, and support structures into a heated chamber. I know of no one able to match this."
Edward Feng, Global CEO of Raise3D
Q: What are your thoughts about the expiry of the Stratasys patent?
Edward Feng, Global CEO of Raise3D: "Just the fact that a patent expiration is in the news shows the importance of Stratasys' and Scott Crump's work.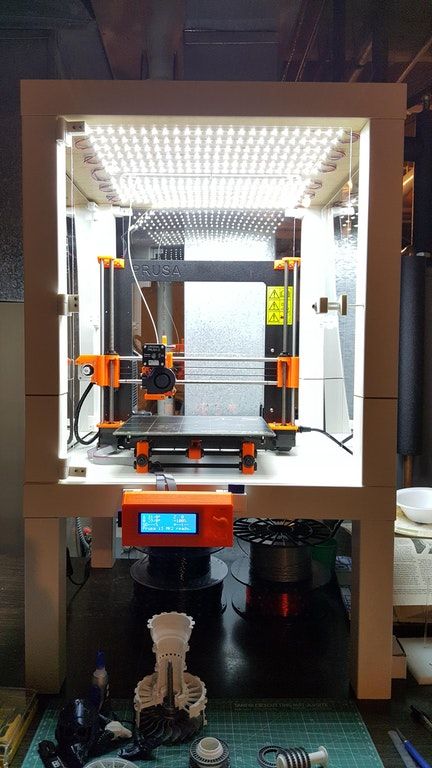 That said, we should also note that, despite the existing patents, the last decade showed that whenever there is a strong value proposition, like the one Additive Manufacturing has, the market will find innovative ways of addressing it."
Q: Do you plan to bring new systems to the market that take advantage of the expired IP, either via new hardware, or unlocking software to allow increased temperatures in the build chamber?
Feng: "We plan to make Flexible Manufacturing Solutions available to the market with 3D printing, and that includes: the delivery of entry-level, scalable, easy-to-operate, additive manufacturing systems, that are used for low-volume or agile production. For competitive reasons, we don't include patent expiration as a factor on our innovation roadmap."
Mateusz Sidorowicz, Marketing Director of 3DGence
Q: What are your thoughts about the expiry of the Stratasys patent?
Mateusz Sidorowicz, Marketing Director of 3DGence: "It is an important step for companies like ours that are bringing robust industrial grade, high-quality, and cost-effective technology to market.
There is a lot of validation that simply takes time like endurance testing to bring all of the technical requirements together to produce a viable solution, and the enclosed heated chamber is a key part of this technology. I hope that this will only speed up the progress and it won't have a negative impact on the market through low quality solutions that may appear."
Q: Do you plan to bring new systems to the market that take advantage of the expired IP, either via new hardware, or unlocking software to allow increased temperatures in the build chamber?
Sidorowicz: "Due to the patents, our focus since 2016 has been on all the variables required to print the highest performance materials successfully. There is much more to the technology in addition to the heated chamber. Now also being able to compete with our next generation of rigorously tested industrial grade hardware and software – across the portfolio of FFF high-temperature printers – makes our total solution even stronger.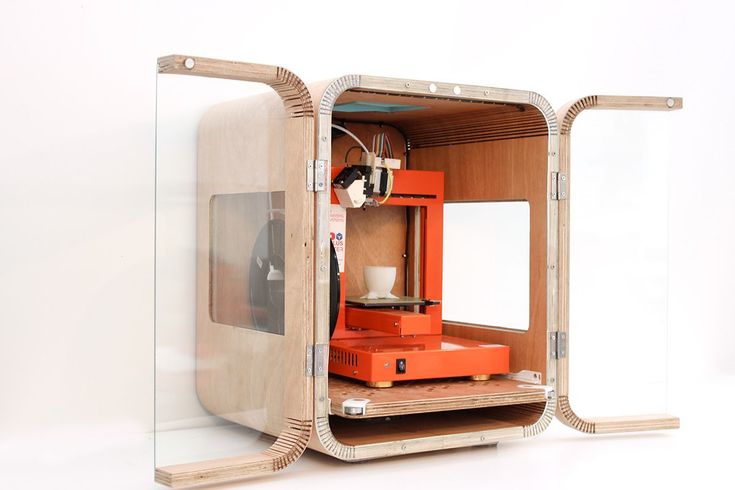 We will be expanding our portfolio, starting with the INDUSTRY F350, over the next 12 months."
The INDUSTRY F350 from 3DGence. Photo via 3DGence.
Subscribe to the 3D Printing Industry newsletter for the latest news in additive manufacturing. You can also stay connected by following us on Twitter and liking us on Facebook.
Looking for a career in additive manufacturing? Visit 3D Printing Jobs for a selection of roles in the industry.
Featured image shows a schematic from patent US6722872B1. Image via US6722872B1.
Tags 3DGence 3ntr.net Charles Han Davide Ardizzoia Edward Feng Intamsys John Olhoft Lulzbot Mateusz Sidorowicz Raise3d Stratasys
Kubi Sertoglu
Kubi Sertoglu holds a degree in Mechanical Engineering, combining an affinity for writing with a technical background to deliver the latest news and reviews in additive manufacturing.
How the 3D printer industry turned into weapons, organs and spacecraft in a decade
The inventors imagined everything differently.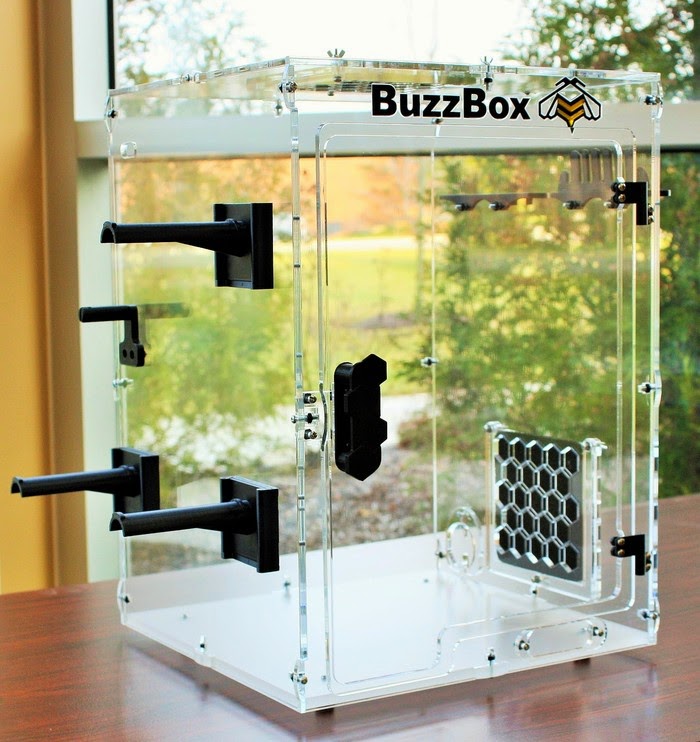 How the 3D Printing Industry Became Used to Make Weapons, Organs, and Spaceships It is used from the aerospace and military industries to medicine, design, construction and cosplay. Completely different from what the inventors of the technology in the 80s of the last century intended. We decided to recall how the eyewash cup has become a universal technology for the production of parts, weapons, and even internal organs.
ZMorph VX Multi Tool 3D Printer
https://unsplash.com/photos/UqCCSbAIaDU
Зміст
1 The history of 3D printing

1.1 Different technologies of 3D printing

2 technologies
3 How 3D models began to be used in various fields
4 Bottom line: why they created and what they ended up with
The history of the emergence of 3D printing
Many sources consider Charles (Chuck) to be the father of 3D printing ) Halla, it was him on August 8, 1984 filed a patent for a technology called "Apparatus for creating three-dimensional objects using stereolithography (STL)".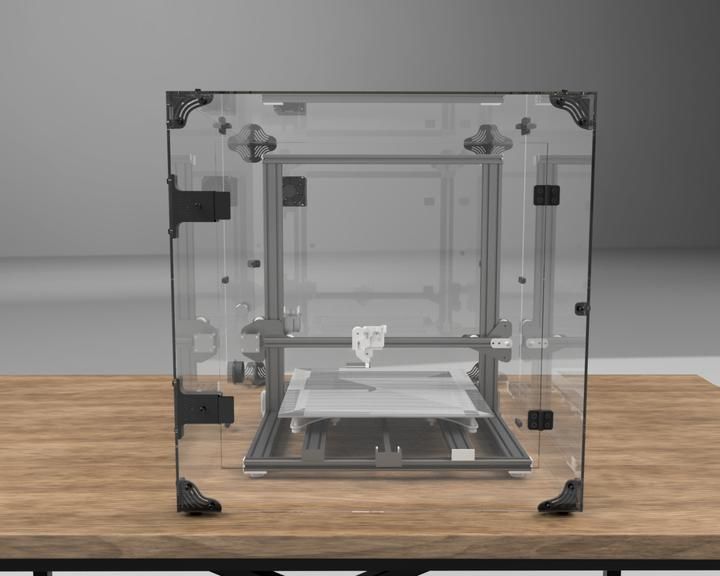 As often happens in the history of science, the discoverer was not the one who did it first, but the one who received funding in time and created a more universal technology. A few years before Charles Hull, several other scientists worked fruitfully in this area, but failed to get a patent, although they made significant progress.
Course
Frontend
Earn $1800 already in two weeks and study at the right time
REGISTER!
Japanese Hideo Kodama was one of the first to invent single-beam laser polymerization. Unfortunately, he failed to get a patent for the discovery.
https://www.sculpteo.com/blog/2017/03/01/whos-behind-the-three-main-3d-printing-technologies/
Before Hull started experimenting in 1981, Dr. Hideo Kodama from the Municipal Industrial Research Institute in Nagoya described in the article a process during which "a solid model is made by exposing a liquid photopolymer to ultraviolet rays, <..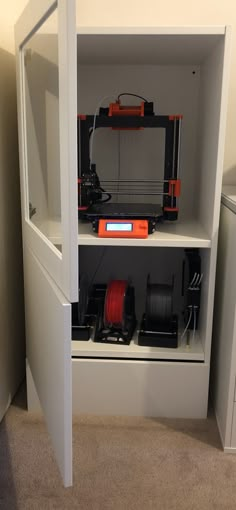 .> laying down transverse hardened layers." He was able to create some prototype parts, but never completed the patent specification, and over time he refused to develop the idea. And all because of the lack of funding!
The second major claim to success in creating 3D printing was the experiments of three French engineers: Alain Le Mecho, Olivier de Witt and Jean-Claude Andre. In the dining room, they discussed creating a "fractal object" using a laser and a hardening polymer. But the first experiments failed and then, Jean-Claude Andre, a specialist from CNRS French National Center for Scientific Research , proposed building a model not from blocks, but layer by layer. In this way, they were able to create a prototype of a spiral staircase. Engineers filed a patent for the stereolithography process three weeks before the American Chuck Hull and received it at 1986 year. But CNRS and Alcatel, on the basis of which the research was carried out, did not see the prospects in stereolithography technology, so the patent was never used.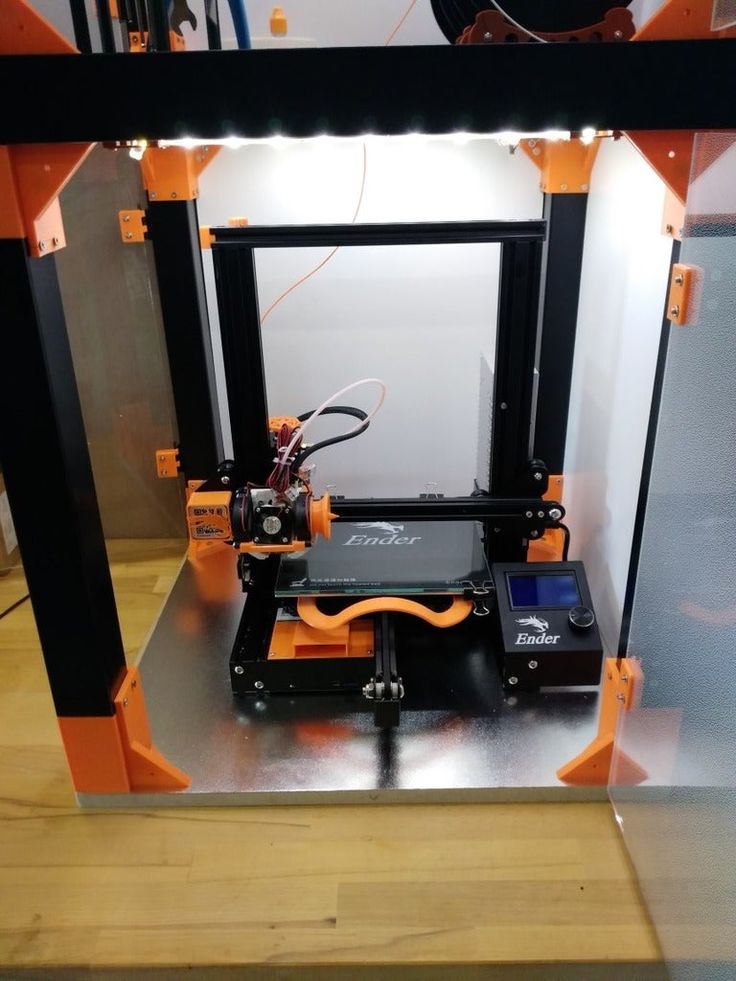 Dr. Jean-Claude André (second from left) receives an award at the European Conference on Rapid Prototyping and Additive Manufacturing in 2013.
https://www.arsmathematica.org/is2013/
Let's go back to Charles Hull. He planned to use 3D printing technology in furniture production. Using ultraviolet rays, he wanted to prototype small parts for countertops. The management of the company where he worked approved Hull's initiative, provided him with a small laboratory and funded research. He described the whole process as follows: "ultraviolet light hits the surface of a container filled with liquid photopolymer, under computer control the beam "paints" each layer on the surface of the liquid, causing the photopolymer to turn into a solid."
Description of the first stereolithography project filed by Charles Hull for a technology patent.
https://patents.google.com/patent/US4575330?oq=4%2c575%2c330
At the same time, Autodesk's Fusion 360 separates the computer model into thin layers that are printed in succession, solidifying as the model is built.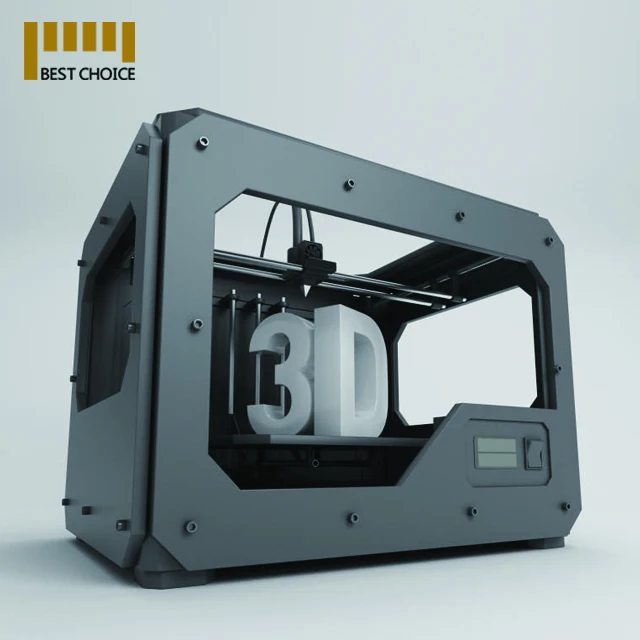 One night, Hull's experiments resulted in a complete 3D model. He pulled his wife out of bed and proudly showed her... a black eyewash cup. It was he who became the world's first "official" 3D model made using STL technology, and at 1986 Charles Hull received a patent for his discovery. The inventor's next step was to set up 3D Systems in Valencia, California and expand the patents to include different starting materials and continue to commercialize the process.
Photo 1:
The same eyewash cup that became the first 3D model in 1983
Charles Hull (second from left) and the 3D Systems team in Valencia
3dsystems.com/our-story
A Canadian investor believed in the technology, and as soon as the company was able to launch a commercial 3D printer on the market in 1988 - model SLA-1, car manufacturers, medical institutions and aerospace companies are interested in it. Today, 3D Systems, led by Chuck Hull, continues to play a leading role in the 3D printing technology market, and Hull himself was inducted into the National Inventors Hall of Fame in 2014 for his achievements.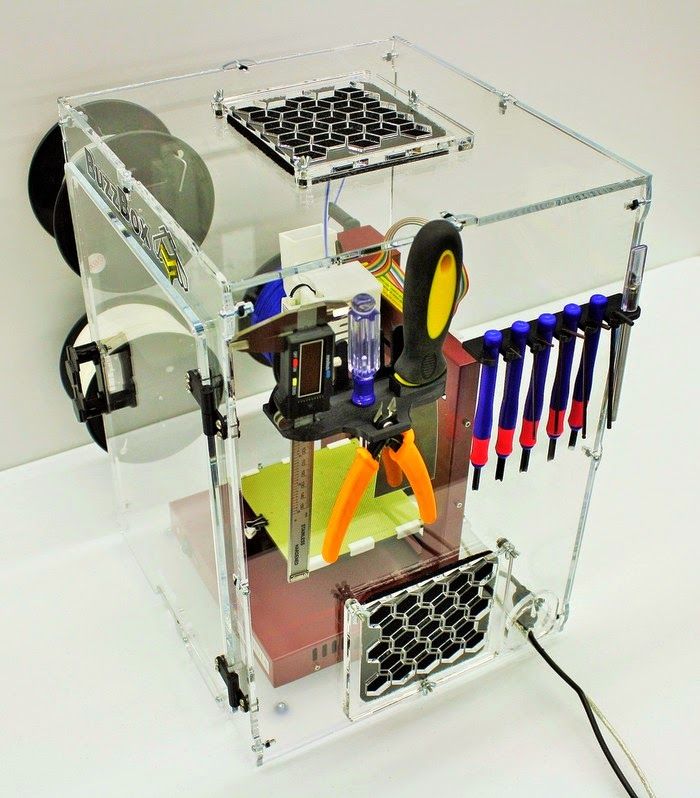 Model of the first commercial stereolithography SLA-1 3D printer
https://www.3dsystems.com/our-story
Miscellaneous 3D printing technologies
Nearly the same time as Hull, University of Texas at Austin student Carl Deckard came up with an alternative 3D printing technology called selective laser sintering, or SLS. While working with a TRW machine that made parts for oilfields, Deckard realized that productivity could be increased by reducing the number of castings.
Carl R. Deckard and Dr. Joe Beeman with one of the first SLS devices
https://3dprintingindustry.com/news/carl-deckard-the-inventor-of-sls-passes-away-166853/
About two and a half years he needed to develop technology that would allow the machine to produce parts without casting. Carl Deckard filed a patent for SLS in 1987 and received it in 1989. The main difference between his technology and stereolithography is the material at which the laser is directed: instead of a polymer (resin), Descartes acted on a free-flowing powder, turning it into a solid.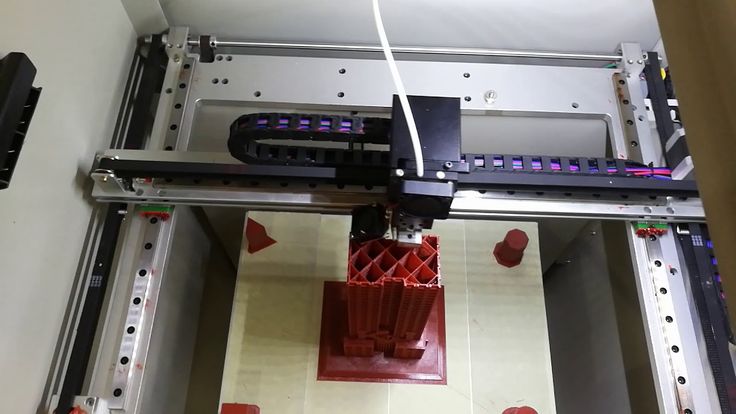 Thanks to the support of Professor Joe Birman and investors who believed in the project, Desk Top Manufacturing (DTM) Corp. was born. But it took more than 20 years for SLS printing to become financially affordable for the average consumer.
Selective laser sintering technology
https://en.wikipedia.org/wiki/Selective_laser_sintering#/media/File:SLS_schematic.svg
But the most affordable printing technology was born in a garage from engineer Scott Crump's desire to make a frog figurine for his daughter. In the late 1980s, Crump mixed candle wax with polyethylene and used a hot glue gun to make a three-dimensional frog. This is how the first model was made using FDM - technology of layer-by-layer deposition using molten plastic.
In 1989, together with his wife Lisa Crump, who strongly urged her husband to turn the discovery into a business, they patented the FDM technology. In 1992, Scott created the first working FDM 3D printer. Soon the couple became co-founders of Stratasys, one of the modern leaders in the industrial 3D printer market.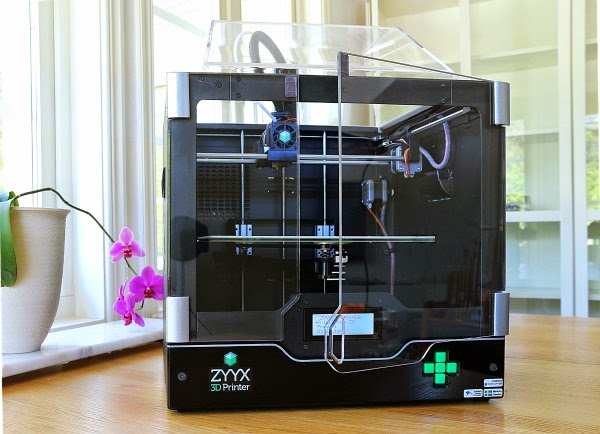 In less than a decade, three 3D printing technologies were born that changed the course of events: stereolithography (SLA), selective laser sintering (SLS), deposition deposition modeling (FDM).
The same garage where Scott Crump picked up a hot glue gun and came up with FDM technology
https://www.tctmagazine.com/additive-manufacturing-3d-printing-news/exclusive-stratasys-scott-crump-3d- printing-legacy/
When the tipping point and mass adoption of the technology occurred
Despite the fact that in the 1980s several inventors made a breakthrough with the discovery of stereolithography and other types of 3D printing, until the early 2000s, the technology did not receive widespread. First, the cost and scale of the equipment: for a long time, only the automotive and aerospace industries could afford to buy equipment for the production of three-dimensional parts. Secondly, the first 3D models were fragile, limited in shape and materials from which they were created, so for a long time the wider adoption of 3D printing seemed futile.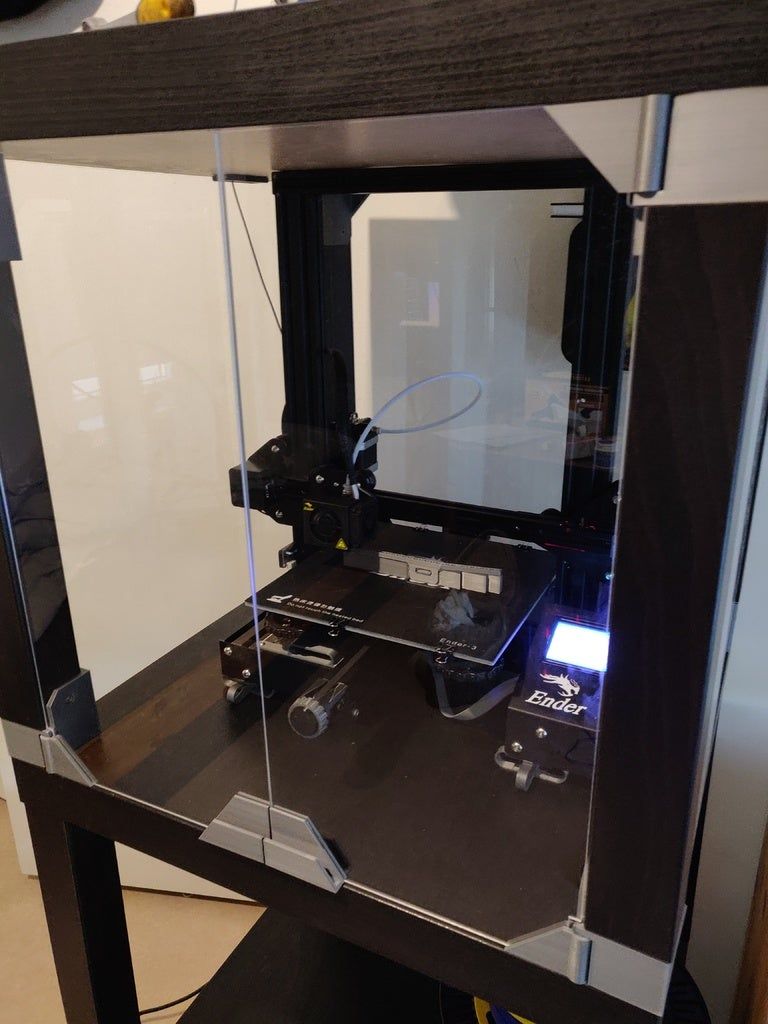 Until the RepRap (Replicating Rapid Prototyper) project appeared in 2005. Dr. Adrian Bauer of the University of Bath came up with the idea for a 3D printer to reproduce its own open source parts. In 2006, for the first time, scientists successfully reproduced a part for a "child" printer on a "parent" one.
All plastic parts for the machine on the right were made on the machine on the left. Adrian Bauer (left) and Vic Olliver (right) are members of the RepRap project.
https://stringfixer.com/files/704541002.jpg
The first such printer under the name Darwin was released in 2007. Then came Mendel, Prusa Mendel, and Huxley, all named after evolutionary biologists. Over the next few years, RepRap was able to reproduce more than 50% of the details. This technology not only made it possible to use 3D printers more without global restrictions to test future replicas of the original devices, but also save on production processes.
This resulted in the Prusa MK3 or Lulzbot Mini 2.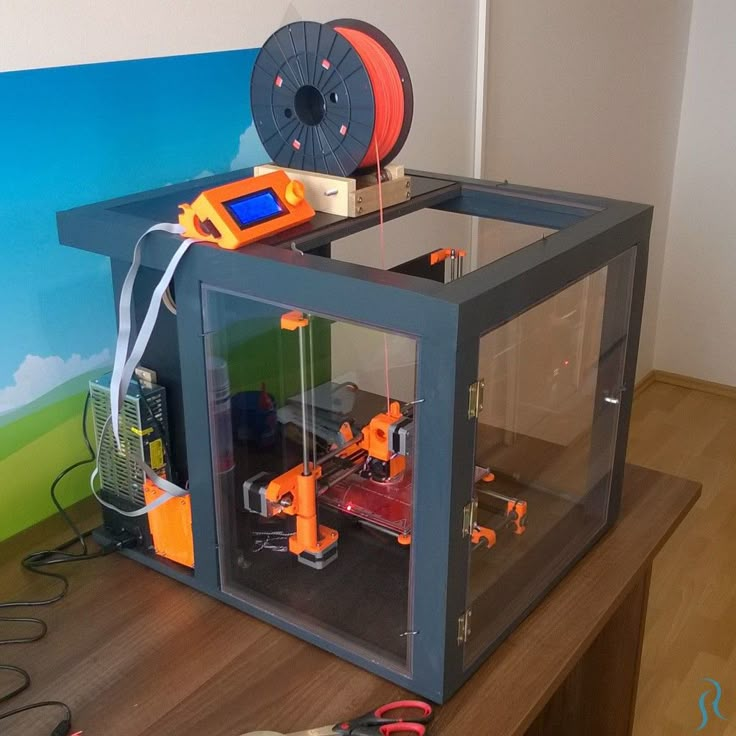 Both machines use a lot of printed parts and their manufacturers provide STL files for download. It was no longer necessary to rely on expensive parts made on commercial 3D printers. Every year the number of replicas that were created with the help of "parent" printers, and then "child" printers, grew and in 2008 exceeded one hundred.
Models of Lulzbot Mini 2 (left) and Prusa MK3 (right) 3D printers
https://threedpr.com/lulzbot-mini-2-vs-prusa-mk3/
Not only engineers and scientists were interested in making 3D printing accessible for all. In 2009, the Kickstarter crowdfunding platform was launched, where dozens of companies and individuals raised money for projects to create mass-produced and inexpensive 3D printers.
Many of the ideas have remained as descriptions on the site, while others have received phenomenal support on Kickstarter. For example, to create the "first true consumer 3D printer", a group of startups asked for $50,000 in aid, and ended up raising a record $3,401,361.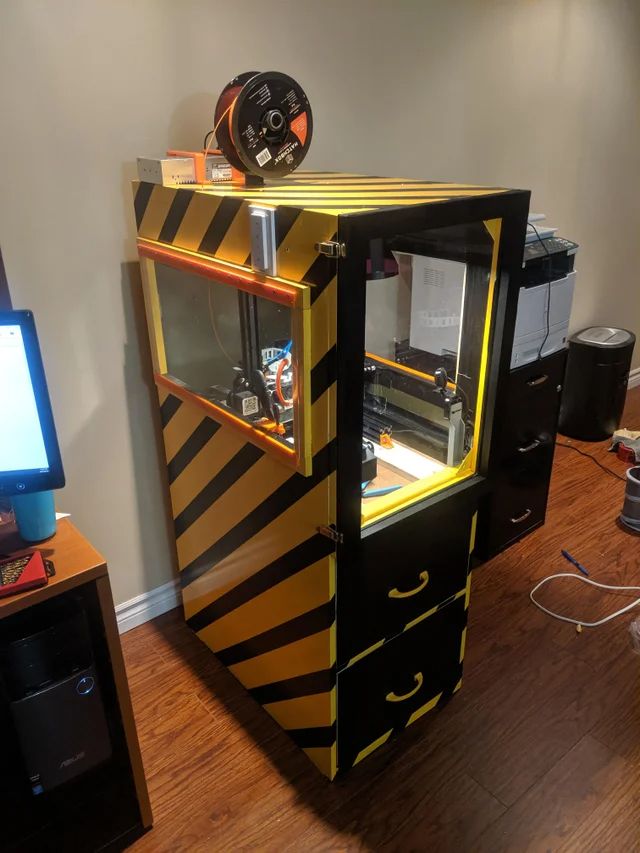 And in 2014 they introduced the Micro, a compact printer that runs on PLA polylactide - biodegradable, biocompatible, thermoplastic, aliphatic polyester, the monomer of which is lactic acid or ABS acrylonitrile butadiene styrene - belongs to the styrenic polymer family and shares many properties with polystyrene .
Micro's developers set themselves three goals: affordability, ease of use, and compactness.
https://www.kickstarter.com/projects/m3d/the-micro-the-first-truly-consumer-3d-printer
It's time for desktop printers. By this time, the main patent for FDM technology had expired, and in 2009 the guys from Marketbot fulfilled the dream of many self-taught engineers. The D.I.Y. sets are released to the market. open source for anyone who wanted to create their own 3D printers and models. Following this, the company opens the Thingiverse online library, where users can upload and download ready-made files for 3D printing. To this day, Thingiverse remains the largest repository and online community in the industry.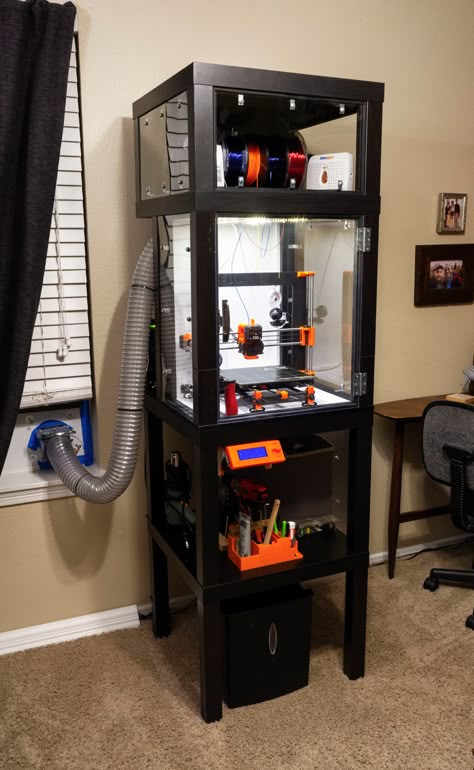 How 3D models began to be used in various fields
In parallel with the attempt to make 3D printing as accessible as possible for all users, biotechnologists have learned to use 3D printing to create viable cell-based models. The dream of any transplant doctor is that there is no need to look for tissues or organs from a suitable donor.
The new technology would make it possible to grow a 3D model from the patient's own cells and, over time, would have to fully take root in the body. The first patent for bioprinting was received by Organovo. Using the NovoGen MMX apparatus, the company "grows" skin, heart, and blood vessel tissues. During a TED talk, surgeon Anthony Atala showed the beginnings of a project to grow a kidney on a 3D printer. He believes that one day such experiments will lead to the fact that we will no longer need donors.
About 90% of people in need of a transplant are waiting for a kidney. Therefore, scientists aim to recreate this particular organ.
The structure of a kidney on a 3D printer is created in seven hours, but due to the complexity of the structure, it is still too early to talk about a full-fledged printed organ.
https://www.ted.com/talks/anthony_atala_printing_a_human_kidney
More than in medicine, military structures of different countries became interested in the possibilities of 3D printing technology. By investing multi-million dollar budgets in various developments, the ministries of defense and private military corporations have at their disposal: the SULSA 9 drone0049 Southampton University Laser Sintered Aircraft , drone hulls, rocket hulls, R.A.M.B.O.
Photo 1:
Aerospace engineers at the University of Southampton designed, built and in 2011 flew the world's first "printed" aircraft.
https://phys.org/news/2011-07-southampton-world-aircraft.html
Photo 2:
R.A.M.B.O. consists of 50 individual 3D printed parts, excluding springs and fasteners.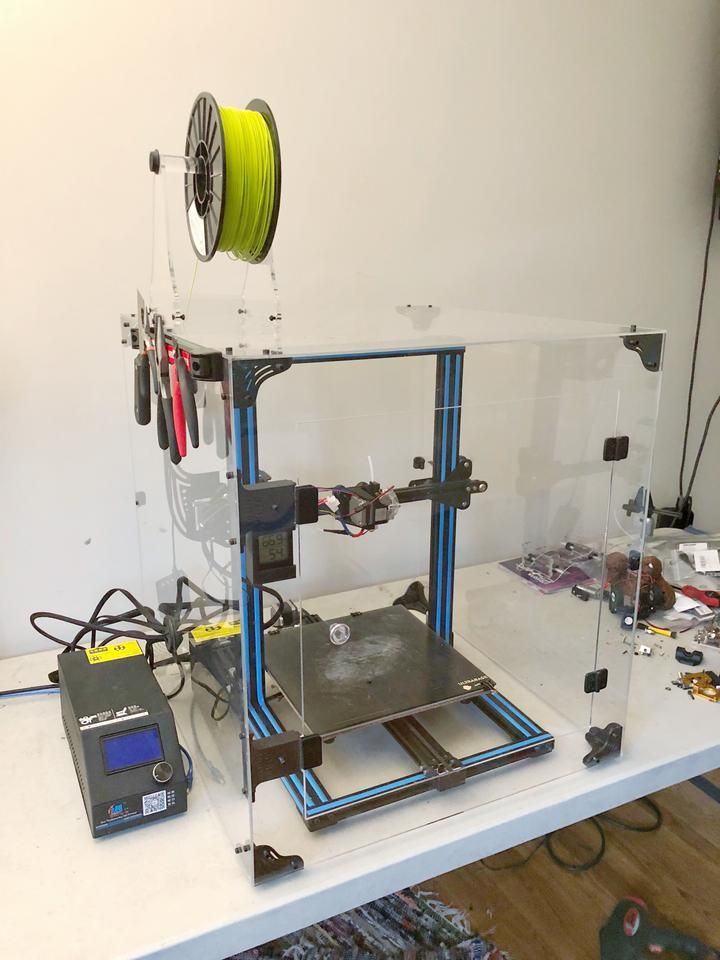 This is a modified M203 grenade launcher with a pistol grip.
https://all3dp.com/3d-printed-grenade-launcher-rambo/
In 2021, the US military entered into a deal with the non-profit organization ASTRO America, which is to develop the largest 3D printer capable of creating monolithic cases from metal for combat vehicles. The technology of monolithic hulls has already proven to be resistant to damage, while the military wants to speed up and reduce the cost of converting vehicles through 3D printing.
Individuals are also not far behind. Several scandalous cases in America have long been known, for example, Texan Cody Wilson is selling a CNC milling kit called Ghost Gunner 3 for $ 2.5 thousand. The technology allows you to turn raw aluminum into an untraceable small arms, and its creator proudly says that that sells 55 units weekly. Cody Wilson shows the world's first working 3D model of the Liberator pistol he created in 2013.
https://slate.com/technology/2018/08/the-latest-ruling-about-3d-printed-guns-misunderstands-the-technology.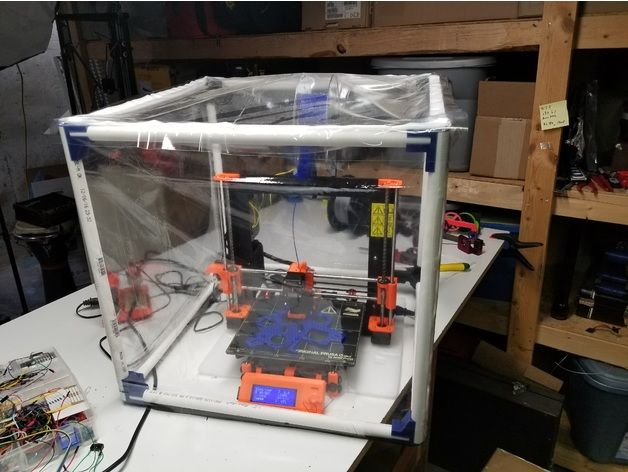 html
It is difficult to overestimate the contribution of 3D modeling to architecture and construction. Surely Chuck Hull did not think that it was possible to print an entire building at home while he was trying to "layer" the first eyewash glass. But residential buildings, which were created from parts printed on a 3D printer, no longer surprise anyone. The first residential building in the EU was the Milestone project. Designers from Saint-Gobain Weber Beamix created a boulder-shaped room to experiment with the shape of the model and expand the creative possibilities of designers.
Photo 1, 2:
The concrete structure is visually indistinguishable from the houses formerly occupied by the Dutch couple who received the keys to Milestone.
https://www.designboom.com/architecture/project-milestone-first-3d-printed-concrete-house-europe-eindhoven-netherland-completion-04-30-2021/
But the most surprising thing seems to be the possibility that three-dimensional models will be mass-produced right in space.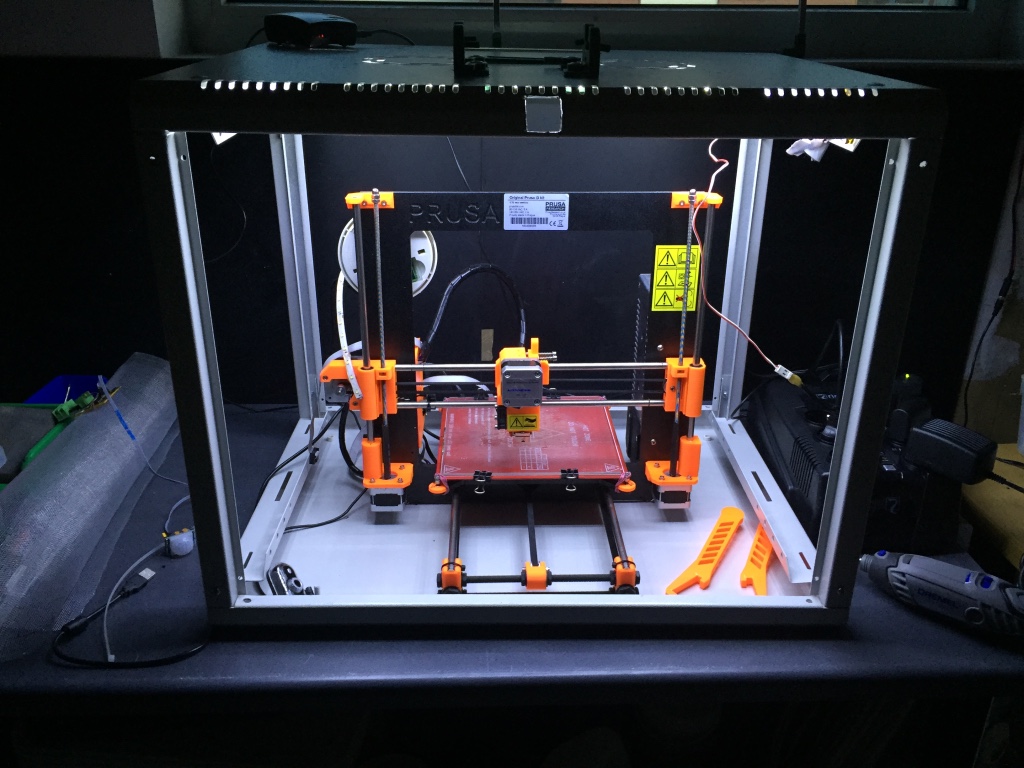 NASA has successfully delivered an improved Made in Space Manufacturing Device (ManD) 3D printer to the ISS on the Redwire Regolith Print (RRP) spacecraft. Scientists want to know if the printer can work in zero gravity and use regolith 9 as a feedstock0049 soil rock on the moon to create future colonies. If successful, the scientists also hope to solve the problem of sarcopenia, loss of muscle mass and functionality in microgravity.
Redwire Regolith Print Complex, consisting of the Redwire additive manufacturing facility, printheads, wafers, and lunar regolith simulation feedstock.
Bottom line: why they created it and what they ended up with
The scientific world never ceases to amaze: a whole industry was born from a technology that could speed up the work in furniture production, or the desire to create an original toy for a daughter. From a technology only available to the military, automotive giants and NASA, 3D printing has moved into the category of things where a child can use a pen and plastic rods to create a three-dimensional figure of the Eiffel Tower.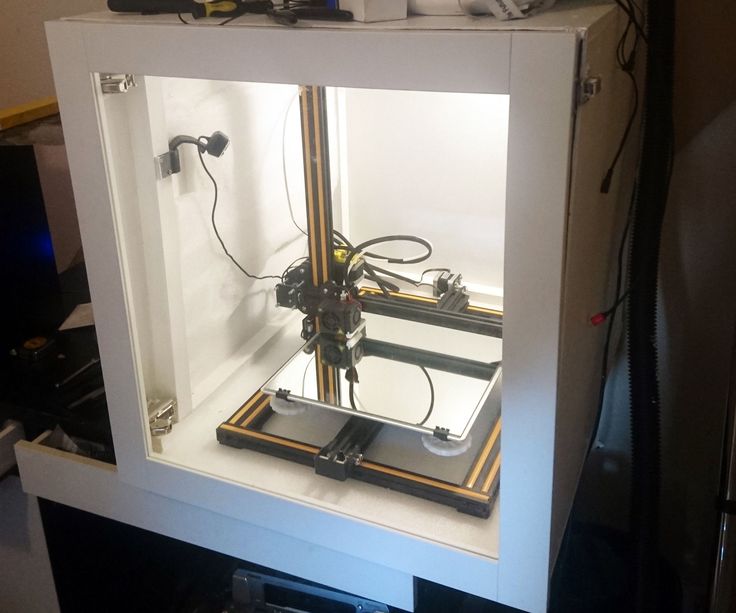 Global changes have taken place in just 30 years. We say "everything" because, in the context of the history of scientific discoveries, it seems like a grain of sand. We hope that future generations will use new discoveries in 3D printing to improve living conditions and conquer space, and not another, even more powerful weapon.
New ORNL 3D printing patent scandal erupts
News
Follow author
Subscribe
Don't want to
7
Oak Ridge National Laboratory (ORNL) has received a patent for the SkyBAAM construction 3D printer with cable positioning system. The fact of issuing a patent caused a flurry of criticism from the developers of open source systems, who have been designing such additive equipment for a long time.
Hangprinter additive system. Photo: Thomas Sanladerer
ORNL and the patent office were criticized by two well-known popularizers of open source additive technologies, Professors Dshoshua Pierce and Adrian Bower.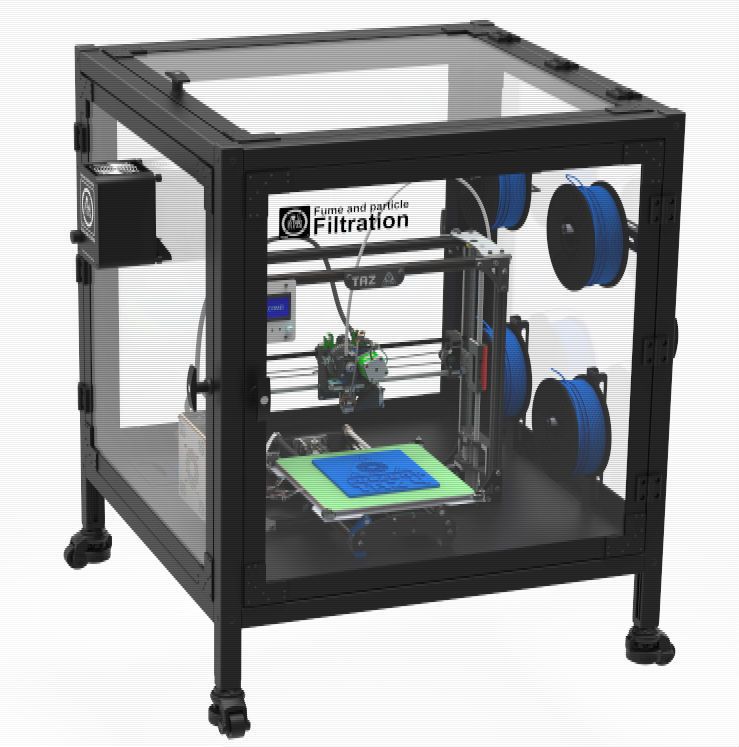 Pierce is known for projects such as an inexpensive homemade 3D printer for printing metals using arc deposition technology, a homemade Cerberus additive system for working with refractory structural thermoplastics, a grinding machine from a grinder and 3D printed parts for making compression screws used in 3D printers for printing with granulates, and many other works. Bower needs no introduction at all - he is none other than the founder of the RepRap movement.
Adrian Bower gets to know Hangprinter. Photo: Sally Bower
Academics defended a young Swedish engineer named Thorbjorn Ludwigsen, who asked on Twitter about the implications for his own project called Hangprinter. The fact is that the ORNL patent very closely repeats the development of the Swede five years ago, which we have already talked about in the material at this link. The essence of the project is in an unusual positioning system using cable guides with a suspended extruder. Such a scheme makes it possible to build simple and inexpensive, but at the same time large-format additive systems.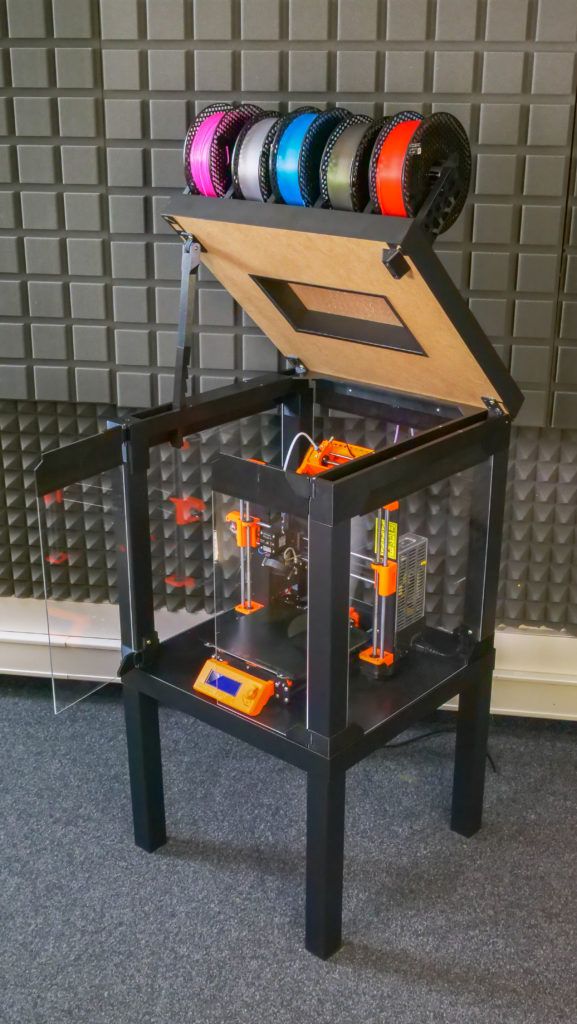 Hangprinter additive system. Photo: Torbjorn Ludwigsen
Torbjörn has built a "home" FDM 3D printer, and ORNL's patent US 11230032 considers a construction option for outdoor cement 3D printing suspended from a truck crane. There is no fundamental difference between these developments, the differences mainly relate to the purpose of the equipment.
SkyBAAM 3D printer illustration from ORNL patent
To be fair, the Hangprinter concept is not unique either. Similar options were considered by other designers, examples include Brandon Heller's SkyPrinter 2013 and RigTig's Big 3D Printer 2016. Torbjorn himself took up the job in 2014, and presented the first prototype in 2017. The problem is that none of the previous authors on this topic, including Torbjorn Ludwigsen, have applied for patents, preferring to put their developments in the public domain.
SkyDelta 3D printer prototype. Photo: Brandon Heller
Bower and Pierce believe that the ORNL patent should be invalidated because it repeats someone else's design and differs only in minor modifications that do not give the right to a patent.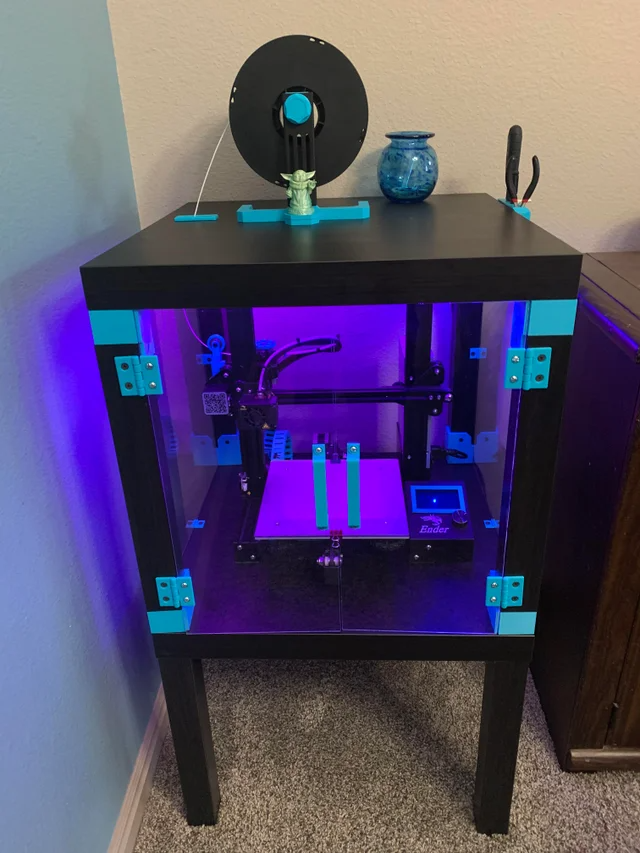 The piquancy of the situation is also in the fact that in the notes to the patent application there is a footnote to the news about Hangprinter, and therefore the patent office could not have been unaware of the project of the Swedish engineer.
Hangprinter additive system. Photo: Torbjorn Ludwigsen
The question arises: why did ORNL need this at all? There are several options here. In addition to the obvious versions of appropriation of foreign technologies or patent trolling, one can also assume the opposite version. The fact is that many companies, on the contrary, issue not protective, but so-called defensive patents, and they do this precisely to protect against potential exploiters of other people's developments. The concept of a defensive patent, as a rule, provides for the voluntary waiver of exclusive rights. In other words, "we have patented, but everyone can use it, the main thing is not to bother us with claims."
Thorbjorn Ludwigsen with the 3D printed Tower of Babel demonstration.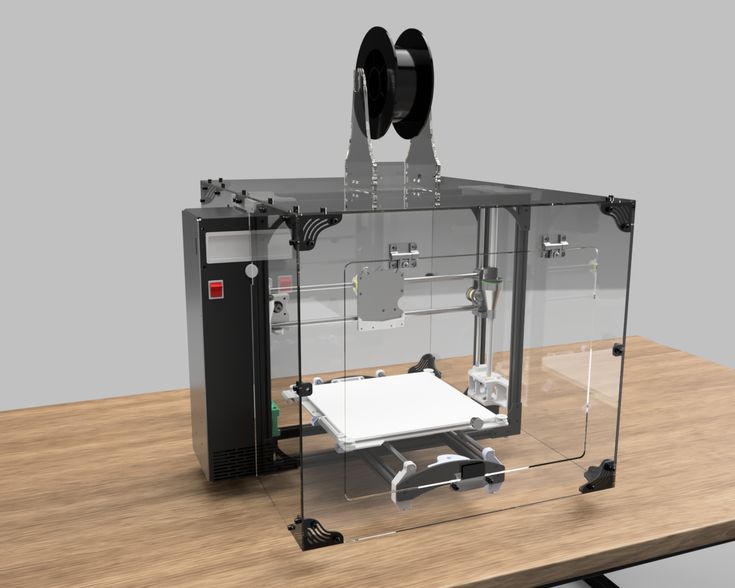 Photo: Make magazine
Ludwigsen himself takes a rather reserved view of the situation, suggesting that this may just be an attempt to justify receiving a research grant. If so, then the story is ugly, but most likely without any serious consequences for the rest of the inventors. The Swede is not going to start a legal battle, because this is a costly business both in terms of time and finances. Plus, in his own words, "it's boring." On the other hand, if one of the other developers tries to challenge the patent, Torbjorn is ready to offer consulting and possibly even financial assistance "to the bitter end" so that the technology remains truly open source. ORNL has yet to comment on the situation.
Hangprinter demo:
ORNL pier patent hangprinter Bower Ludwigsen
Follow the author
Follow
Don't want
7
More interesting articles
ten
Subscribe to the author
Subscribe
Don't want
The results of the first experiments on 3D printing with polymer materials in microgravity, pro.