3D print coasters
🕳️ Collection • 3D files for 3D printing of beautiful coasters to protect your table・Cults
🕳️ Collection • 3D files for 3D printing of beautiful coasters to protect your table
Download 3D files of useful coasters to protect your table with style
Discover our selection of super useful and very well thought out 3D files to add a nice touch to your meals and aperitifs with friends. Print a 3D coaster to protect your table, to add a great decorative element but also to start discussions with your friends.
Splash Coaster - Small
Free
Coaster with a twist
Free
Tree silhouette coaster
Free
Pallet coaster
Free
Maze Coaster
Free
3D-printed scale model of EUR pallet (made of wood-based filament)
Free
Drink Coaster Set
Free
Viking Shield Coaster
Free
Pallet coasters / Sous-verres "palette" / Pallet coasters
€0.
50
Roller Coaster Coaster
Free
Multi-Color S.H.I.E.L.D. Coaster
Free
Voronoi Beverage Coasters
Free
Beer Float
Free
Gear Coaster
Free
Coaster "Character of Star Wars" (ep.4,5,6)
Free
Crypto Coasters and Caddy ("Bitcoin" Coasters)
Free
Coaster "The Prestige Car Logos"
Free
Pokeball Coaster
Free
Oak Tree Texture Coaster - Free Model
Free
Squid game - Dalgona game
Free
Targaryen coaster
Free
Warcraft Alliance Coaster
Free
Starbucks coaster
Free
Stargate Multicolor Coaster
Free
stackable fallout vault door coaster
Free
SpaceX Coaster
Free
Chakra coaster
Free
This is the caffeine molecule, you can use it as a coffee mug placemat
Free
table home kitchen empty pocket coaster table coaster gothic rose window notre-dame de paris
Free
Pokemon Pokeball Coasters
Free
snowflake decoration or drinks coaster
Free
coaster heineken
Free
Doggy Paw Drink Coaster
Free
Pallet coffee coaster
Free
Satisfying Hexagon coaster
Free
motorcycle coaster quartararo
Free
Multi-Color Game of Thrones Coaster - House Targaryen
Free
Valor Lion Logo Coaster
Free
The Big Bang Theory drink-coaster
Free
Glamping Wineglass Cover
Free
Yet Another Coaster
Free
Tux drinkcoaster (pair)
Free
Boba Fett coaster
Free
Snowflake coaster
Free
Citrus Fruit Slice Coaster
Free
Harley Davidson Coasters
Free
Plastic Pallet Infill
Free
Infill Coasters
Free
Coaster with a twist
Pokeball Coaster
Warcraft Alliance Coaster
Coaster with a twist
---
Here is our selection of the best files for 3D printers of useful and decorative coasters, all these creations are from the Cults STL file platform and are perfectly 3D printable.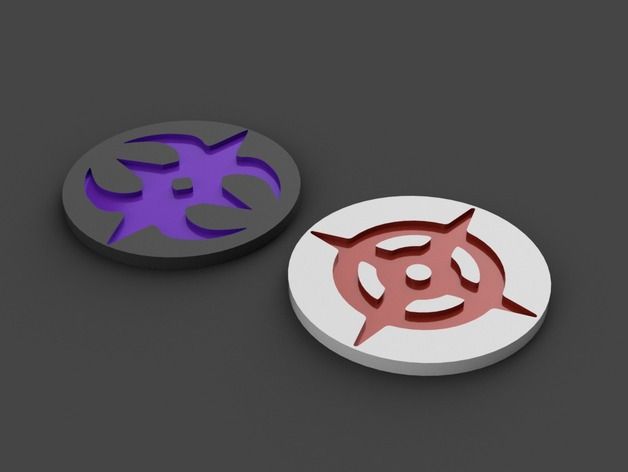 This collection gathers free and paid 3D files of coasters. These objects are generally very easy to 3D print without a printing support. By changing the filament spool during printing you can even add different colors and materials.
Obviously, they have a utilitarian aspect, it avoids that the humidity under your glasses does not damage the wood of your table or your tablecloth. They also have a decorative aspect because you will find in this collection coasters in different styles to match your interior decoration. And finally, they will become elements of discussion, it's always great to launch the subject of 3D printing with your friends during the aperitif because they discovered your 3D printed coasters or with your family at the table.
3d Printed Coasters - Etsy.de
Etsy is no longer supporting older versions of your web browser in order to ensure that user data remains secure. Please update to the latest version.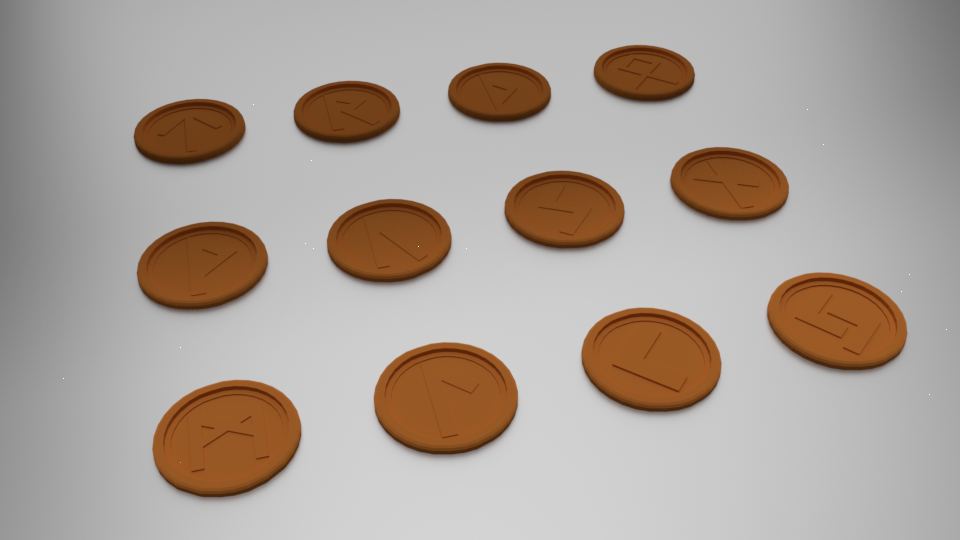 Take full advantage of our site features by enabling JavaScript.
Find something memorable, join a community doing good.
( 1,000+ relevant results, with Ads Sellers looking to grow their business and reach more interested buyers can use Etsy's advertising platform to promote their items. You'll see ad results based on factors like relevancy, and the amount sellers pay per click. Learn more. )
Top 10 3D printed smartphone stands and accessories
For some, finding the right smartphone stand is akin to finding the right pair of shoes.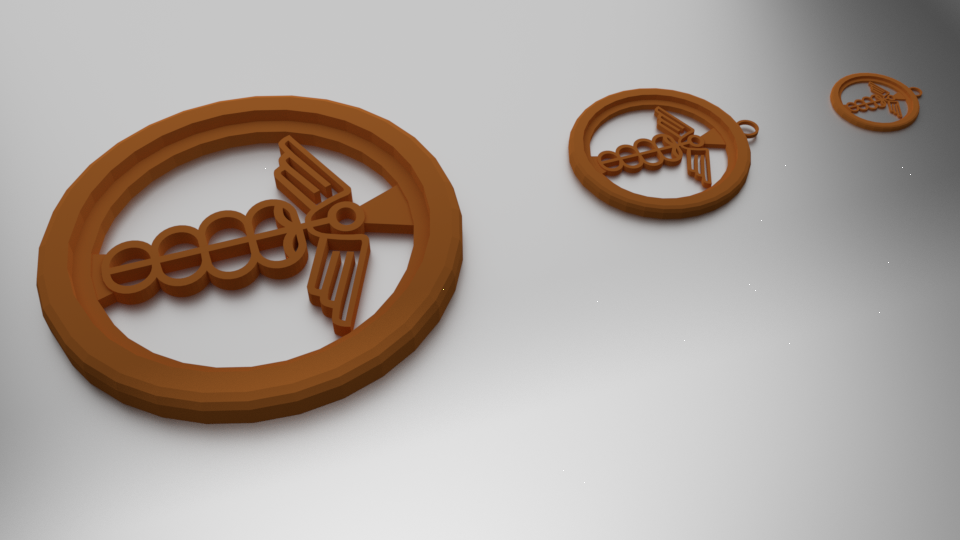 Finding shoes that look good on the foot and match the outfit is easy, but go and find shoes that will be comfortable to walk in. A stand is not just a device for fixing a smartphone, it can perform other useful functions. Suddenly you need a stand on which the phone will be charged? Or is it enough to just be fixed? Or maybe you want to watch videos, read or surf the Internet when the phone is on a stand? In a word, even the best of all existing coasters may not suit you.
So, it's time to resort to a proven tool - 3D printing. It is not necessary to throw money away by buying coasters one by one. It is enough to print the right one on a 3D printer, while spending mere pennies. You know, there are so many amazing 3D models of stands and accessories for smartphones posted online, it's just eye-opening. We tried to select the top ten of the best, unusual and useful. Whether we succeeded, judge for yourself.
So, Top 10 3D printed smartphone stands and accessories:
UNIVERSAL VINTAGE SMARTPHONE STAND
Vintage Universal Stand by Jared Ramkissoon 3D-model is posted on: MyMiniFactory
Cost: Free
This stand is made in the form of an old rotary dial telephone.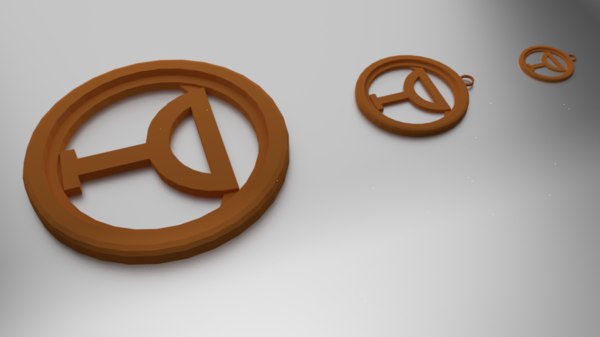 Probably, today's youth has no idea how much time it took to dial a number in the past. Not only did the numbers of acquaintances need to be memorized or written down, but it was also necessary to manually turn the dial to dial each digit. What barbarism!
Since the stand also serves as a charging station, the maker has provided a channel for the charging cable inside it. This model is begging to be printed in black and then covered with glossy enamel to give it the maximum resemblance to an old phone from the 40s and 50s. XX century.
OCTOPUS TENTACLE STAND
Octopus Tentacle Stand (Third Version) by notcolinforreal 3D model shared on: Thingiverse
Cost: Free
There are probably many octopus lovers among you. We're not the only ones, are we? These cephalopods are amazingly smart, cunning and ruthless, and they also seem to dance in the water. How was it possible to leave our selection without a stand in the form of octopus tentacles? It should be noted that it has a very simple and at the same time stylish design.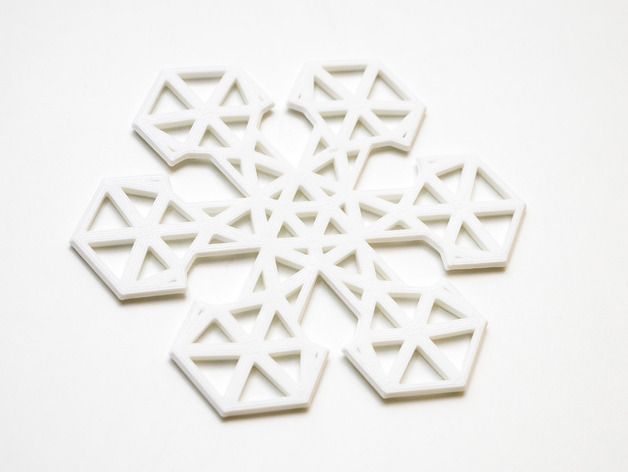 Also, the author has prepared a larger version specifically for large smartphones and tablets.
SIMPLE ARMCHAIR SMARTPHONE STAND
iArmchair by cymon 3D Model is shared on: Thingiverse
Cost: Free
This coaster is a great gift for those who like to be lazy. iArmchair was conceived specifically for the iPhone, but in principle it will fit most modern smartphones. The iArmchair is based on the armchair by PrettySmallThings from Thingiverse, only the size has been slightly tweaked. The maker also added a channel for the iPhone charging cable, so it's both a stand and a charging station.
UNIVERSAL HOLDER
Junnno universal holder 3D Model is shared at: Thingiverse
Cost: Free
This adjustable phone stand is perhaps one of the most versatile on our list. The phone holder can be bent to different angles, as well as the phone can be placed upright or placed sideways for easier reading.
The design is simple enough that you can easily scale it to fit your tablet, e-reader or smartphone. By the way, if you choose two contrasting colors, the stand will look much more interesting.
HAND CHARGING STATION FOR SMARTPHONE
iPhone 5 Hand Charging Station by tmatos 3D Model is shared on: Thingiverse
Cost: Free
Nice variation on the MakerBot Jewelry Hand. As it turned out, its shape is great for holding a smartphone. The designer only had to change the size and add a channel for the charging cable. Although the photo shows a black filament arm, we think a colored transparent material would look much better.
AWESOME TOASTER PHONE STAND
Jay Kim's Toaster Stand 3D Model posted on: MyMiniFactory
Cost: Free
Tell me, isn't this toaster-shaped coaster adorable? Even if you do not feel like using it for its intended purpose, it is still worth printing and putting somewhere in your home.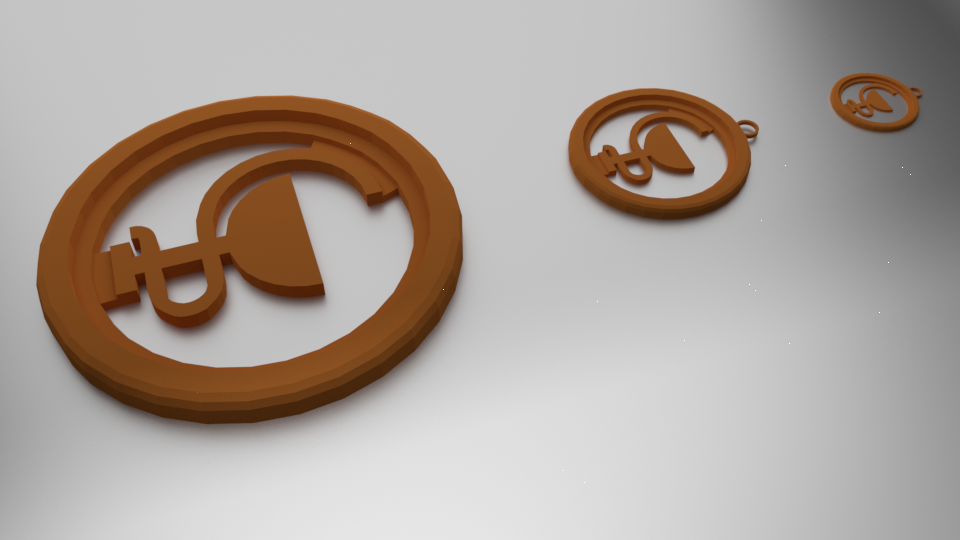 You know, just in case.
SMALL EALS
Mini easel by Frank Falco 3D model posted on: MyMiniFactory
Cost: Free
This easel may not have been originally conceived as a phone stand, but it is perfect for this purpose. Alternatively, it can be a great gift for an artist. Or a stand for small framed photographs, for example, wedding ones.
SMARTPHONE TV STAND
MakerbotTV iPhone Stand by TheNewHobbyist 3D model shared on: Thingiverse
Cost: Free
This model was created for Thingiverse's "Best Absurd iPhone Accessory" competition. The TV-like shape suggests that this stand is a great option for watching videos on your smartphone. It may not be the most comfortable on our list, but it is certainly one of the most unique. It seems to us that for its manufacture it is necessary to use some kind of wood-like filament.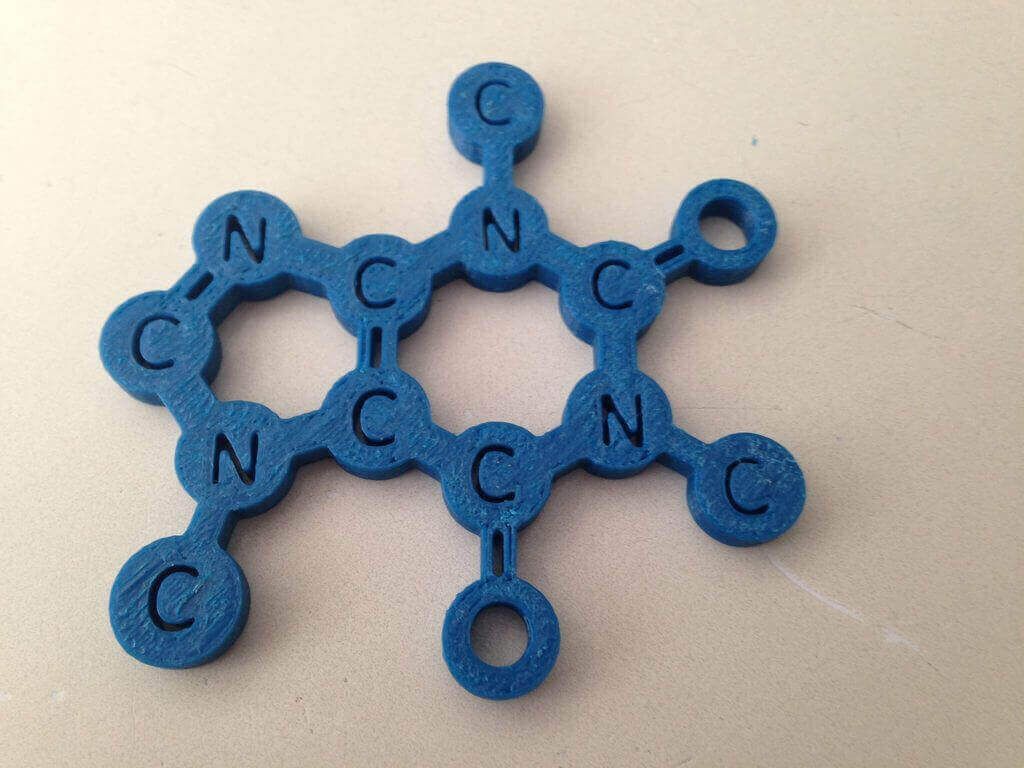 DEATH STAR SMARTPHONE STAND
Death Star Stand by MyMiniFactory 3D model posted on: MyMiniFactory
Cost: Free
Calling this base the Death Star is pretty bold, because it doesn't have any markings to indicate it. It's actually just a ball with a hole. However, this is a pretty nice phone stand that also doubles as a charging station. The stand is equipped with a sound amplifier: a great option for those who like to use a microphone or listen to music on their phone.
SMARTPHONE PHOTO STUDIO
Smartphone photo judging for #3DBenchy by CreativeTools 3D Model is shared on: Thingiverse
Cost: Free
Okay, okay, it's not exactly a stand, but it's a great accessory for your phone. Also super useful. Many people use their phone as a camera. And this simple device will help you greatly improve the quality of your photos.
The device may seem complicated at first glance, so the authors have prudently prepared an assembly video:
Source
📱 Best 3D Printing STL Files for Phone Holder・Cults
📱 Best 3D Printing STL Files for Phone Holder
, very useful and beautifully 3D printed. No matter what you want to use the phone holder for (music, charging, jewelry, car...), in this collection you will find something to print in 3D.
flexible turtle
Free
Mechanical quick release phone stand
Free
Mobile phone holder in socket
Free
flexible mammoth
free
PRINT-IN-PLACE PHONE HOLDER - FOR SPACE?!
Free
flexible bear
free
phone holder - candice
Free
Universal phone holder _ Samsung galaxy / Xiaomi Redmi
Free
phone stand
1 €
Modular mounting system
Free of charge
Cell Phone and Tablet Stand
Free
Universal phone stand
Free
Multi-angle phone stand
Free
Amplifier for iPhone
Free
Mobile Phone Stand-2
Free
Hex Phone Sound Amplifier
Free
Bat Smartphone Stand
Free
Stand Holder Tool for iPhone iPad
Free
Phone Stand with Cable Routing
Free
Support phone 2 positions
Free
Geometric phone holder
Free
Piggy Phone Stand Keychain
Free
Sticky Note!?
Free
Kitty Phone Holder
Free
Parametric Folding Phone Stand
Free
Customizable Bike Mount for Modular Mounting System
Free
Phone holder for charging
Free
Tortoise Keychain / Smartphone Stand
Free
iPhone 6, 6S and 6 plus Amp Dock
Free
Telephone Support
€0.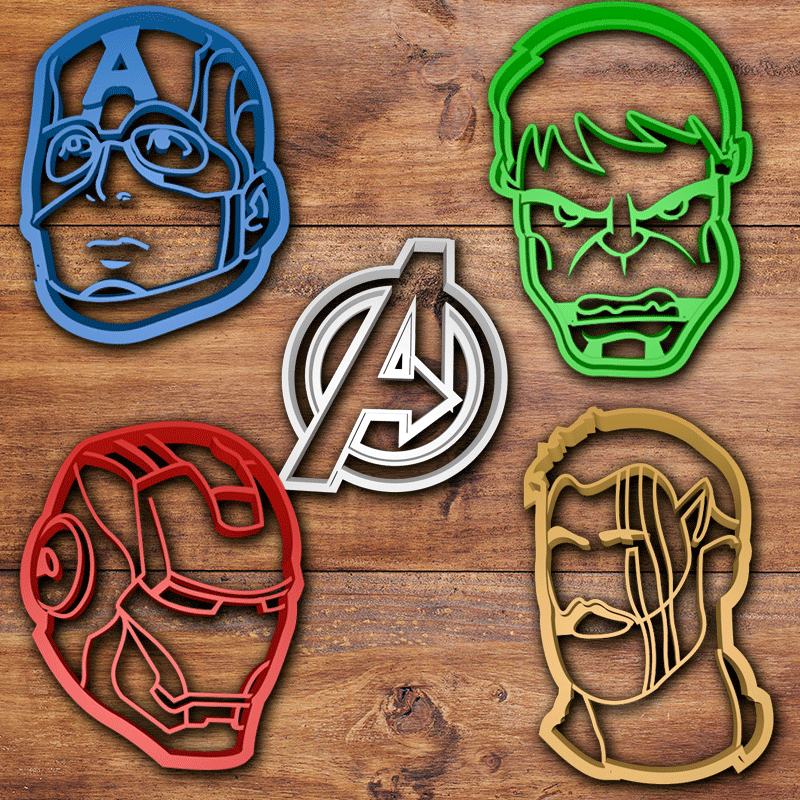 50
Octopus Tablet / Phone Stand
Free
Post It Phone Stand - Stand Phone
0,50 €
Multi Angle Phone Stand
Free
Charging shelf
Free
iphone 5/5S/SE car holder
Free
Cell phone stand-4
Free
Smartphone Hugger
Free
Phone Stand project by Mayku
Free
Elephant diver Portable stand and pencil cup
2,90 €
Cat Phone Stand
Free
Textured column phone stand
Free
Foldable tilting tablet/phone stand
Free
Funny Phone Stand
Free
Phone Mount for Car Vent
Free
Universal Stand for Mobile Phone and Tablet
Free
mobile support
Free
GRAMiPhone Fixed - iPhone 6 Gramophone Horn
Free
Support telephone
Free of charge
flexible mammoth
flexible turtle
flexible turtle
Octopus Tablet / Phone Stand
---
Here is our selection of best files for 3D printer holders for phones and smartphones , all of these creations are created on the Cults STL file platform and are perfectly 3D printable .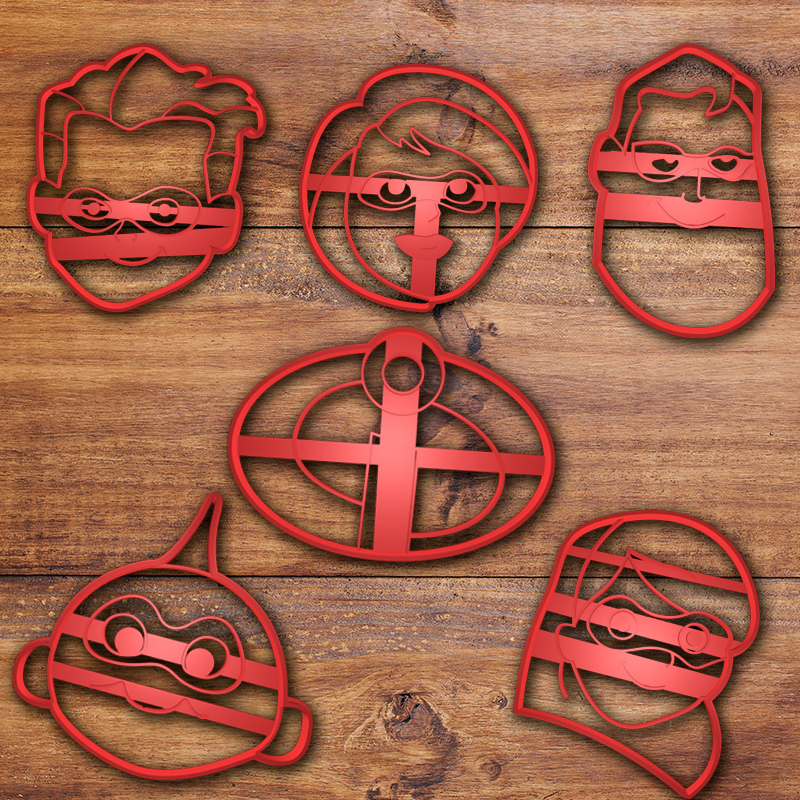 This collection includes free and premium 3D files of phone holders created by our community designers. There is something for every taste and every need. Indeed, you'll find designer phone holders with sleek shapes that are almost invisible and leave your phone as the only visible graphic element on your desktop. There are also much more technical coasters with 3D-printed mechanisms , allowing, for example, to block them. Some cradles are designed so that the phone can be plugged into a power outlet so that it remains visible and accessible while the batteries are being charged.
In addition to looks, there is also a utility: some stands allow to amplify music in a passive way . Thus, without wasting energy, you can listen to your favorite songs to your friends in the evening, on the beach or in the office. These phone stands are in most cases are very useful and handy for 3D printed models.