Range 7 3d laser scanner
Laser Scanner - 3D Scanner - 3D Scanning - Scan 3D

Laser Scanners are non-contact devices used to gather 3D digital data from a variety of objects.

A beam of light passes over the object while a camera mounted inside the scanner records the position of the laser. This 3D data is then transferred to the computer and the image is "drawn" in 3D on the screen.

Mantis Vision's F5

Handheld 3D Video Camera for Scene Modeling

Accuracy: up to 0.5mm at a range ≤ 1m

Features:

High-resolution and accurate 3D modeling of complete scenes in minutes
Capable of modeling scenes while in motion
Ruggedized for use under demanding environmental conditions
Acquiring and visualizing entire 3D environments (analysis/planning, forensics, training)
All acquired data is accurate in space - any measurement can be extracted accurately with no need for scale reference object

Price Range: $60,000 to $45,000 (quantity-based)

Mantis Vision F5 Brochure

F5 Featured Product
F5 Sample Data

---

Basis Software Surphaser

High-resolution, accurate, long-range, large-volume, portable laser scanner.

Accuracy: 0.008"

Features:

360° x 270° field of view, up to 800,000 points per second
Available in several modifications: short, medium, and long range
Ideal for medium to large objects
SurphPC - external PC based custom controller that attaches to a tripod and can be remotely controlled by iPad or iPhone

Price Range: $90,000 to $150,000

Basis Software Surphaser Brochure

Basis Software Surphaser 25HSX Spec Sheet

Surphaser Featured Product
Surphaser Sample Data

---

Dimensional Imaging DI3D & DI4D

Instantaneous image capture and automatic post processing to create accurate, high resolution, full-color 3D models.

Accuracy: 0.

020"

Features:

Employs standard off-the-shelf digital still cameras
3D shape and color are captured simultaneously in a single photographic flash
Resolution up to 21 mega pixels per captured image (depending on camera used)
Does not use structured light projection or scanning
Quick and easy to set-up and use

Price Range: $20,000 to $140,000

Dimensional Imaging DI3D Brochure

Dimensional Imaging DI3D Press Release

DI3D 3D Capture System

---

Spherical Laser Scanner - DD510

Phase Shift, Hemispherical Scanner

Accuracy: 0.001"

Features:

Built in scan controller
up to 832,000 points per second
2 batteries can each provide over an hour of usage
Built in cameras for automatic color data

Price Range: $120,000 to $140,000

DD510 Brochure

---

Konica Minolta Range7 3D Digitizer

Portable, compact, point-and-shoot laser scanner for industrial applications.

Accuracy: 0.0015"

Features:

Two interchangeable lenses
Multi-focus mode able to obtain more accurate data
Ideal for medium to large objects

Price (Base): $80,000

Konica Minolta Range7 Dark Surfaces Brochure

Konica Minolta Range7 Brochure

---

Konica Minolta VIVID 3D Laser Camera

Simple to use point-and-shoot laser scanner.

Accuracy: 0.005"

Features:

Can be used to scan people
Captures accurate color data
Ideal for medium to large objects
Other models include the 910 and the 910fw

Price Range: $25,000 to $55,000

Konica Minolta VIVID 9i Brochure

Konica Minolta VIVID 910 Brochure

Konica Minolta VIVID 910fw Brochure

---

LDI SLP Laser Scanner

High-accuracy, fast, flexible, portable 3D laser scanning system.

Accuracy: 0.00225"

Features:

3" to 12" laser line options for varying applications
Dual receptor reduces scanning passes, saving time
Retrofit easily to FARO Arms

Price Range: $16,900 to $22,900

LDI SLP Laser Scanner Brochure

LDI SLP Probes Brochure

---

FARO Laser ScanArm

Small, portable scanner can be attached to any articulating arm.

Accuracy: 0.002"

Features:

Can be used as a laser scanner or a digitizer
Can digitize without having to remove either component
Ideal for small to medium objects

Price Range: $30,000 to $40,000

FARO Laser ScanArm Brochure

---

FARO Laser Scanner Photon

High-resolution, fast, accurate, portable, independent laser scanner.

Accuracy: 0.250"

Features:

Long-range / large-volume scanner
Approx. 3mm linearity error at 10m
Ideal for medium to large objects

Price Range: $90,000 to $120,000

FARO Laser Scanner Photon Brochure

---

Kreon Zephyr Laser Scanner

High-precision laser scanner for your CMM.

Accuracy: 0.001"

Features:

Can be used as a laser scanner or a digitizer
Ideal for very small to small objects

Price Range: $60,000 to $75,000

Kreon Zephyr Laser Scanner Brochure
Terrestrial laser scanners (long-range scanning): A complete guide
What is terrestrial laser scanning?
Terrestrial laser scanning (TLS) is a form of 3D scanning in which tripod-mounted laser scanners are used to capture large objects and environments.
The technique is widely used in construction, surveying, forestry, and other disciplines.
Also known as long-range laser scanning, TLS involves deploying a scanner in a static location, whereas other laser scanners may be handheld or mounted to vehicles to capture data from a greater number of vantage points. TLS produces more accurate scans than mobile scanning — at the expense of speed and simplicity.
These 3D scanners are often generically called LiDAR scanners, though terrestrial scanners aren't the only type of scanner to use the technology.
Depending on their range, speed, and features, terrestrial laser scanners generally cost between $20,000 and $100,000. Most are bundled with dedicated software packages that allow the user to process the scanned data for specific use cases.
This guide compares some of the leading models of terrestrial laser scanners from brands like Leica Geosystems and FARO, in addition to explaining how the scanning technology works and who uses it.
Terrestrial laser 3D scanner selection
Brand
Product
Accuracy
Country
Price

Approximate starting prices based on supplier-provided information and public data. Prices may vary by region, over time and do not include additional products or services (taxes, shipping, accessories, training, installation, …).

Leica Geosystems
Leica BLK360
4 mm0.157 in
Switzerland
$ 18,50016 000 €16,405 £2,676,654 ¥
Quote
FARO
Focus S 70
–
United States
$ 35,00030 000 €31,036 £5,063,940 ¥
Quote
Trimble
X7
2 mm0.079 in
United States
$ 35,00035 000 €31,036 £5,063,940 ¥
Quote
Artec 3D
Ray
0.7 mm0.028 in
Luxembourg
$ 60,00056 000 €53,205 £8,681,040 ¥
Quote
Teledyne Optech
Polaris
–
Canada
$ 65,00065 000 €57,639 £9,404,460 ¥
Quote
Zoller + Fröhlich
Z + F IMAGER 5016
–
Germany
$ 79,11280 000 €70,152 £11,446,179 ¥
Quote
Leica Geosystems
Leica RTC360
–
Switzerland
$ 80,00053 000 €70,940 £11,574,720 ¥
Quote
Surphaser
100HSX
0. 3 mm0.012 in
United States
$ 90,00076 000 €79,808 £13,021,560 ¥
Quote
RIEGL
VZ-400i
–
Austria
$ 120,000121 348 €106,410 £17,362,080 ¥
Quote
Maptek
SR3
–
Australia
upon request
Quote
Topcon
GLS-2000
–
Japan
upon request
Quote
Expand to see more specs
The products in the table are ranked by price (low to high).
Product
Brand
Country
Price

Approximate starting prices based on supplier-provided information and public data. Prices may vary by region, over time and do not include additional products or services (taxes, shipping, accessories, training, installation, …).

Leica BLK360
Leica Geosystems
Switzerland
$ 18,50016 000 €16,405 £2,676,654 ¥
Get a quote
Focus S 70
FARO
United States
$ 35,00030 000 €31,036 £5,063,940 ¥
Get a quote
X7
Trimble
United States
$ 35,00035 000 €31,036 £5,063,940 ¥
Get a quote
Ray
Artec 3D
Luxembourg
$ 60,00056 000 €53,205 £8,681,040 ¥
Get a quote
Polaris
Teledyne Optech
Canada
$ 65,00065 000 €57,639 £9,404,460 ¥
Get a quote
Z + F IMAGER 5016
Zoller + Fröhlich
Germany
$ 79,11280 000 €70,152 £11,446,179 ¥
Get a quote
Leica RTC360
Leica Geosystems
Switzerland
$ 80,00053 000 €70,940 £11,574,720 ¥
Get a quote
100HSX
Surphaser
United States
$ 90,00076 000 €79,808 £13,021,560 ¥
Get a quote
VZ-400i
RIEGL
Austria
$ 120,000121 348 €106,410 £17,362,080 ¥
Get a quote
SR3
Maptek
Australia
upon request
Get a quote
GLS-2000
Topcon
Japan
upon request
Get a quote
Overview of the best terrestrial laser scanners
Here we provide a deeper look into each terrestrial 3D scanner from our list.
Described by Leica Geosystems as the smallest and lightest laser scanner in the world, the BLK360 weighs just 1 kg and is only 165 mm tall.
The low price point of the BLK360 is reflected in its slower scanning speed compared to the RTC360, but unique benefits include push-button functionality and thermal imaging capabilities.
The hardware works with the Leica Cyclone FIELD 360 mobile app and Cyclone REGISTER 360 (BLK Edition).
Contact manufacturer Get a quote Add to comparison
Florida-headquartered Faro, a specialist in 3D capture, designed its FOCUS S series for the fast and straightforward scanning of complex objects.
The FOCUS S 70 is the company's best-selling model, and includes a touch-screen interface, 8-megapixel camera, and a sealed design to guard against high temperatures and challenging outdoor environments.
With a range of 70 meters, the S 70 is the most affordable scanner in the FOCUS S series, and suitable scanning objects include architectural facades, production facilities and accident sites.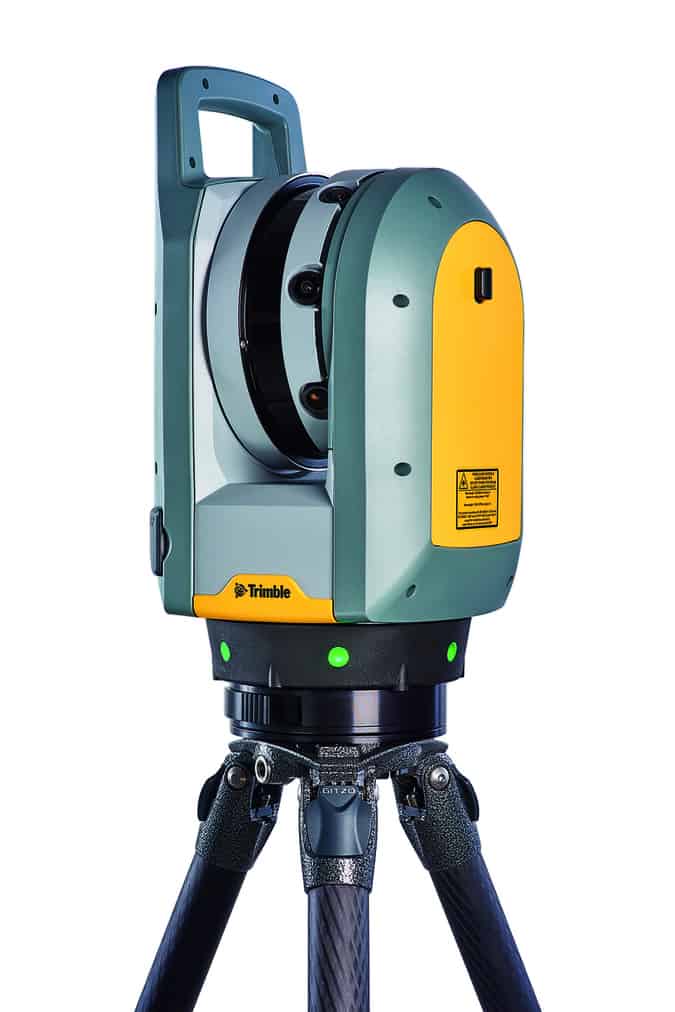 Contact manufacturer Get a quote Add to comparison
The Trimble X7 is a high-speed laser scanner offering automatic calibration, self-leveling, and automatic registration Californian company Trimble provides a two-year warranty for the X7, which is greater than the industry standard.
This laser scanner is one of the easiest to use, and doesn't require in-depth skills or knowledge of 3Dscanning. Point clouds are automatically exported in common file formats (e.g. RCP for Autodesk), eliminating the need to convert the data via intermediary software.
Trimble's Perspective software provides 3D visualization tools, automatic registration, and a user-friendly interface.
Contact manufacturer Get a quote Add to comparison
The Maptek SR3 is a terrestrial laser scanner designed for underground surveying and mapping. Its 600-meter range is long by most standards, but still makes it the shortest-range scanner in the Maptek R3 series.
Maptek designed the SR3 to be smaller, lighter, and faster than previous models.
The scanner also offers IP65 protection, keeping out dust and debris when scanning voids, drives, and tunnels underground.
Features include an optional 147-megapixel HDR panoramic camera, automated survey registration, and web-enabled remote survey control.
Contact manufacturer Get a quote Add to comparison
The Japanese-made Topcon GLS 2000S is the shortest-range laser scanning solution in Topcon's GLS 2000 series.
The GLS 2000S is a compact and lightweight system that captures a full 360° scan in under three minutes. It offers selectable laser modes (Class 3R to Class 1M), a multiple lens array system, and automatic temperature adjustment.
All scanners in the GLS 2000 series come with MAGNET Collage software.
Contact manufacturer Get a quote Add to comparison
The Artec Ray is a long-range 3D scanner designed for capturing large objects. Its sub-millimeter distance precision and angular accuracy produce clean, low-noise data capture.
Artec, based in Luxembourg and well-known for producing some of the best handheld 3D scanners, recommends the Ray 3D laser scanner for applications like reverse engineering, inspection, and construction, on objects like buildings, propellers, vehicles, and turbines.
The high-accuracy scanner is lightweight, compact, and portable, and works in conjunction with the popular Artec Studio software suite. Computer-free scanning is made possible using the Artec Remote app.
Contact manufacturer Get a quote Add to comparison
Canadian company Teledyne Optech designed the Polaris for scanning applications like construction, forensic analysis, and shoreline mapping.
The terrestrial laser scanner boasts features like an integrated high-resolution camera, inclinometers, a compass, a GPS receiver, and weather-proof housing. The Polaris HD model offers the highest scanning speeds in the Polaris series.
In-field geo-referencing tools and automatic target recognition serve to reduce setup time, while one-button surveying makes the system accessible to unskilled operatives.
Contact manufacturer Get a quote Add to comparison
The IMAGER 5016 is a compact and lightweight 3D laser scanner from German company Zoller + Fröhlich.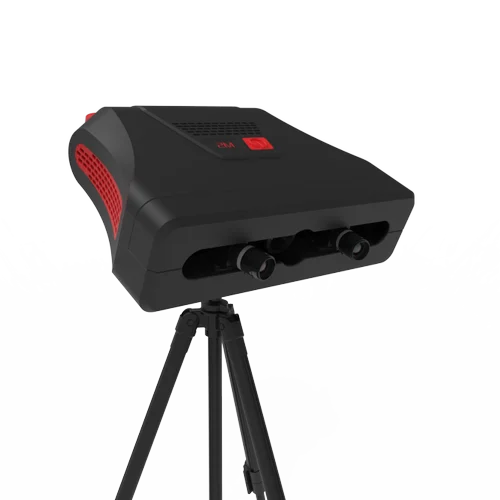 Equipped with an integrated HDR camera, internal lighting, and a dedicated positioning system, the IP54-rated scanner has a maximum range of 360 meters and returns accurate results even at long distances.
The IMAGER 5016 also offers scanning speeds of up to a million points per second.
Contact manufacturer Get a quote Add to comparison
The Leica RTC360 from Switzerland's Leica Geosystems — a market leader in terrestrial laser scanning — is a portable and highly automated laser scanning solution.
The high-end system allows users to pre-register point cloud data in the field to quickly conduct quality control checks, and offers an impressive scanning speed of two million points per second.
The RTC360 works with the Leica Cyclone FIELD 360 mobile app and Leica Cyclone REGISTER 360 office software.
Contact manufacturer Get a quote Add to comparison
The 100HSX from Washington's Surphaser is a portable, low-noise laser scanner offering sub-millimeter accuracy and a range of up to 50 meters.
One version of the scanner can be configured to prioritize either range or noise reduction depending on the application.
Features include a robust construction, an optional camera system with 60-megapixel-equivalent color images, and an optional PC controller.
The bundled Surphaser software provides automatic target extraction, self-calibration, and real-time acquisition/analysis and preview scanning.
Contact manufacturer Get a quote Add to comparison
The Riegl VZ-400i justifies its high price point with its innovative processing architecture and, to a lesser extent, its unusually long range.
This Austrian-made long-range scanner uses dual processing platforms: one for simultaneous acquisition of scan/image data, waveform processing, and system operations; another for automatic on-board registration, geo-referencing, and analysis.
Features include a high laser pulse repetition rate, high-precision ranging, and compatibility with user-developed python apps.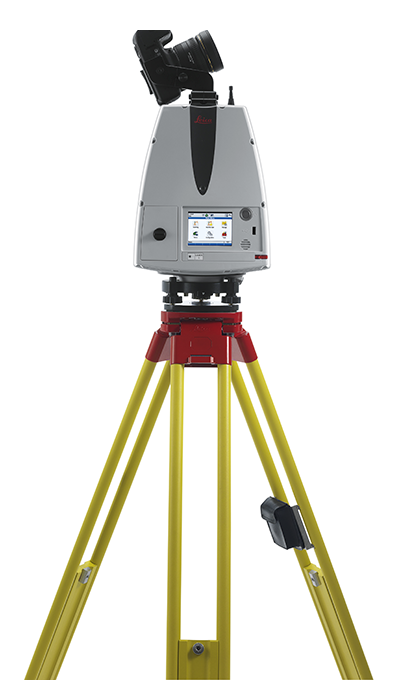 Contact manufacturer Get a quote Add to comparison
How does long-range laser scanning work?
Many terrestrial laser scanners use a technology known as LiDAR (Light Detection and Ranging), which consists of shining lasers at an object and measuring the reflections with a sensor.
This technology analyzes laser return times and wavelengths to determine the position and dimensions of the object or environment.
The practice of terrestrial laser scanning involves setting up one of these LiDAR-based scanners, usually on a tripod, in or near the scanned object or environment. Then, the scanner captures the data in the form of a point cloud — a set of spatial, 3D data points.
The scanner must be moved and set up at different static locations in order to collect scan data from multiple angles. To obtain an accurate 3D scan of a building, for example, you need to scan it from more than one side.
If multiple large areas are being scanned, the software is used to perform point cloud registration, which combines the separate data sets (point clouds of four different facades of a building, for example) into one complete set.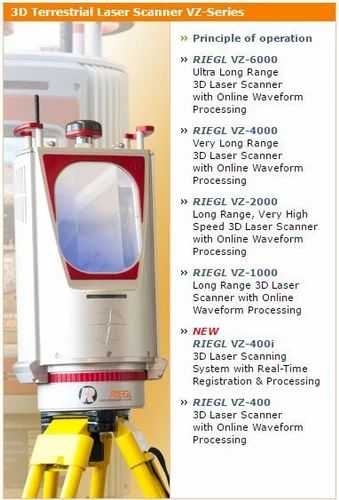 Types of terrestrial laser scanners
Although "long-range laser scanning" is often used synonymously with TLS, some terrestrial laser scanners are defined as "short-range" or "mid-range" in relation to other models of a brand's product line.
In practice, these distinctions may not be critical, since most applications do not make use of the hardware's full scanning range.
Short range
Short-range terrestrial laser scanners may be used to capture targets like building facades, crash sites, crime scenes, and minor construction sites. They should not necessarily be considered entry-level scanners, since their accuracy and speed may be greater than long-range models.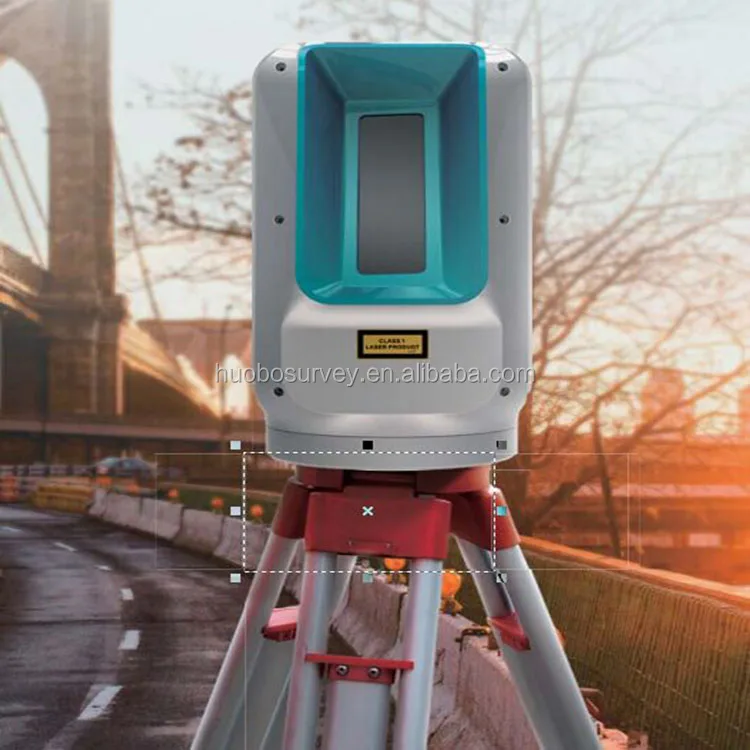 Mid range
Mid-range terrestrial laser scanners may be used to capture targets like larger building facades, larger construction sites, and vehicles such as aircraft.
Long range
Long-range terrestrial laser scanners may be used to capture expansive outdoor environments like forests and urban areas, especially if there are obstacles that prevent operators from setting up near the scanned object.
A terrestrial laser scanner from Leica Geosystems. Source: AMM
Terrestrial laser scanning software
Software plays an important role in the terrestrial laser scanning workflow, both in the field and in the office.
When we talk about laser scanning software, we often mean the computer software that stitches together multiple point clouds in a process known as point cloud registration.
But software may also include 3D modeling and visualization tools, and even programs within the scanning hardware itself — for real-time feedback on a built-in interface, for example.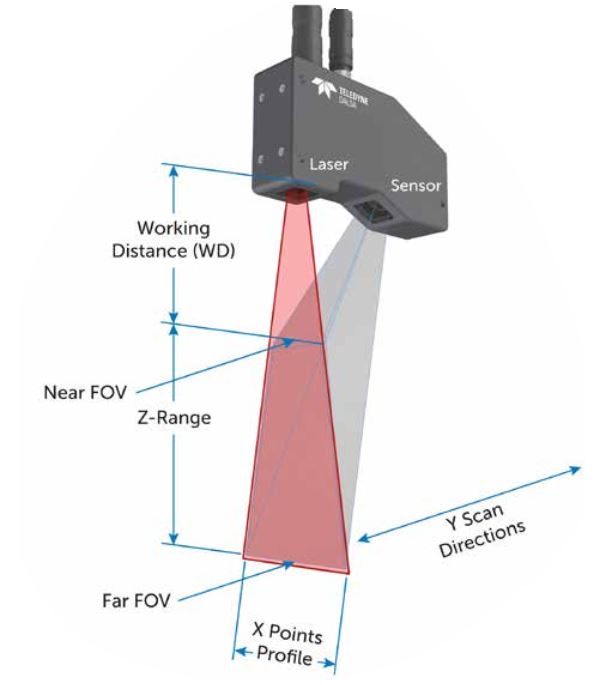 Comprehensive software suites may include individual applications for all of the above. Leica Cyclone, for example, comprises 10 separate modules for different tasks and applications.
Functions of TLS software may include:
Registration of point cloud data (automatic or manual)
Noise filtration
Target identification
Tagging
Geo-referencing
Report generation
Error reporting
3D modeling
Texturing
Sharing files to the cloud
Some field software packages created for use on mobile devices can provide real-time scan data feedback, which is useful for on-site inspection and quality control tasks that must be completed within a set time period.
Point cloud registration with Leica Cyclone software. Source: Leica Geosystems
Most long-range scanners come with a dedicated software package, but there are also suites that are not hardware-specific, such as Autodesk's ReCap Pro.
Common TLS software suites include:
Leica Cyclone
FARO SCENE
Artec Studio
ESRI ArcGIS
Innovmetric Polyworks
Riegl RiSCAN PRO
Autodesk ReCap Pro
Mobile laser scanners vs terrestrial laser scanners
An alternative to terrestrial laser scanning is mobile laser scanning, in which the 3D scanner is carried around by an operative or mounted to a vehicle like a car or a drone.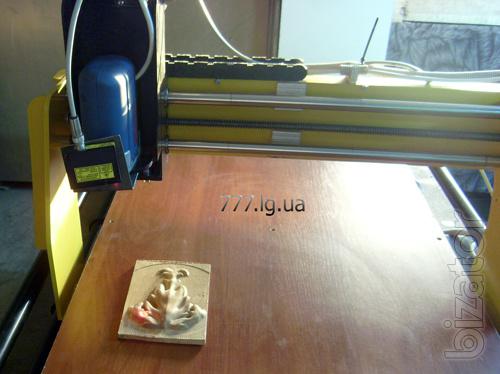 There are advantages to both mobile and terrestrial laser scanning, and it is even possible to combine the two.
Why go mobile?
Mobile mapping systems (MMS), which combine laser scanning with positioning technology like GPS, GNSS, or SLAM (simultaneous localization and mapping), are a faster means of acquiring data than TLS since operatives simply need to move the scanner around the surveyed area in order to gather data. There is no need for multiple tripod setups.
Additionally, a lower level of skill is required to use a handheld or backpack-mounted scanner. Most devices just need to be powered up and moved around.
Operating a vehicle does require some skill, but mobile laser scanners mounted to aerial vehicles like drones can reach new vantage points, while car-mounted scanners can capture large urban areas in very little time.
Furthermore, many mobile laser scanners — mostly iMMS (indoor mobile mapping systems) — use SLAM algorithms.
This enables them to be used in indoor and covered spaces since they determine their own location based on their surroundings rather than relying on a GPS or GNSS signal.
Why go terrestrial?
Terrestrial laser scanning may seem like a more old-fashioned form of data capture, but static scanning still offers important benefits.
Usually, and as long as setup and registration are performed correctly, TLS produces much more accurate scans with more dense and complete point clouds than those created by MLS. Furthermore, TLS devices tend to offer HDR imagery, while many MMS devices do not (yet).
Terrestrial laser scanning is therefore preferable when accuracy takes precedence over mobility.
TLS may also be favored for economic reasons since little additional equipment is required, whereas mobile mapping systems may require the purchase of a drone or the use of extra operatives to drive or pilot a vehicle.
Combining the two
If a company has sufficient resources, it may benefit from the use of both terrestrial and mobile laser scanners for the same project.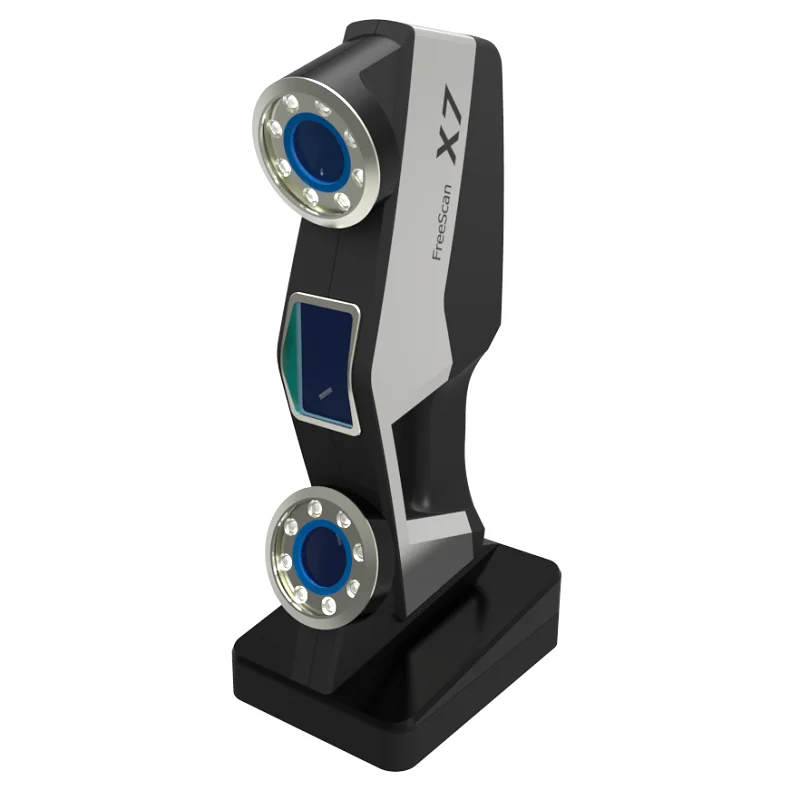 For example, a terrestrial laser scanner can be used to capture high-quality point clouds from the ground level, while a drone-mounted mobile laser scanner surveys the upper regions of a site from the sky.
The drone-captured data will be less accurate, but registering the two data sets will provide a more complete picture of the site than what would be possible with either scanning technique on its own.
Besides their level of accuracy, there is no fundamental difference between point clouds collected by TLS and point clouds collected by MMS, so most software suites are capable of combining disparate data.
Combining both terrestrial and airborne scanning data. Source: MDPI
Applications of long-range laser scanning
Terrestrial laser scanners are used to capture visual data in many industries, where sub-centimeter accuracy is required. Applications and industries include:
Architecture, engineering, and construction (AEC), Land surveying, Mining
Geomorphology, Forestry, Topography
Quality control, Metrology, Deformation measurement
Reverse engineering, Industrial design, Customization
CGI, Fashion, Video games
Underground terrestrial scanning.
Source: Maptek
Terrestrial laser scanner price
The cost of a terrestrial laser scanner can range from under $20,000 for starter models to over $100,000 for the most high-end systems.
Models at the lower end of the spectrum are still suitable for many professional applications.
Terrestrial laser scanner prices may depend on technical factors like range and accuracy, as well as features like integrated GPS receivers, HDR imaging, on-site registration and compensation, software packages, and any included accessories.
FAQ
What is the best 3D laser scanner?
Different 3D laser scanners are suited to different applications. For example, the Leica RTC360 excels in scan speed, while the Riegl VZ-400i has an exceptional range. Meanwhile, the Maptek SR3 is designed specifically for underground applications.
What is 3D laser scanning in construction?
Construction professionals often use 3D laser scanners to better understand the layout and features of a construction site.
Scanners can be used for monitoring land deformation, surveying buildings, measuring elevation, and much more.
Should I buy a mobile laser scanner or a terrestrial laser scanner?
Handheld mobile laser scanners are easy for non-specialists to use, while vehicle-mounted mobile scanners offer a greater level of access and flexibility. However, terrestrial laser scanners are more accurate and can be less expensive.
What does "terrestrial" mean?
In the 3D scanning and mapping industry, the term "terrestrial" mainly refers to long-range laser 3D scanners that are mounted on tripods.
Applications and Model Overview
3D Laser Scanning is the creation of a digital model of a physical body using a laser beam. The technology is non-contact, works at close and long distances, eliminates damage to objects during scanning. The principle of operation of 3D laser scanners: a directed laser beam is reflected from the surface of an object, forming a cloud of points.
Each point has its own coordinates in space. The software identifies them and creates a finished 3D digital model based on this data.
From the overview you will find out where laser scanning is used and what equipment is used to solve related problems.
Purpose of laser scanners
Source: newequipment.com
Compared to traditional measurement methods, laser scanners have an important advantage - they can digitize objects with complex surfaces and work in hard-to-reach places for humans. The main areas of application of devices are input and output quality control in production, inspection of working devices in order to prevent and eliminate defects, reverse engineering and other areas.
Construction, renovation and renovation of objects
Source: ellisdon.com
During the preparation of the building design, it is necessary to assess the features of the site and the cost of the forthcoming works.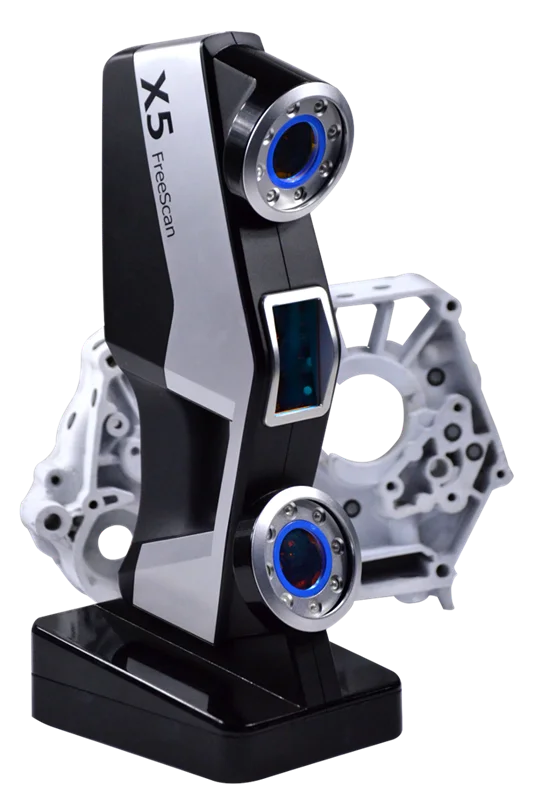 With the help of 3D laser scanners, a landscape model is created, on the basis of which further work is carried out. During the construction process, intermediate control of the geometry of future buildings is required: walls, corners, openings, etc. Laser scanning copes with this task more accurately and faster than conventional measuring technologies.
The basis for an exterior or interior renovation is often an accurate digital model, on the basis of which changes and additions to the current interior or exterior are planned. Laser scanners are also indispensable in this area.
Road networks and transport
Source: autodesk.com
Laser scanning is becoming an integral part of the planning and creation of urban and suburban road networks, tunnels, pedestrian roads. The technology is used to assess the current state of coatings, plan and estimate the cost of repairs, to obtain models of perennial structures, such as bridges.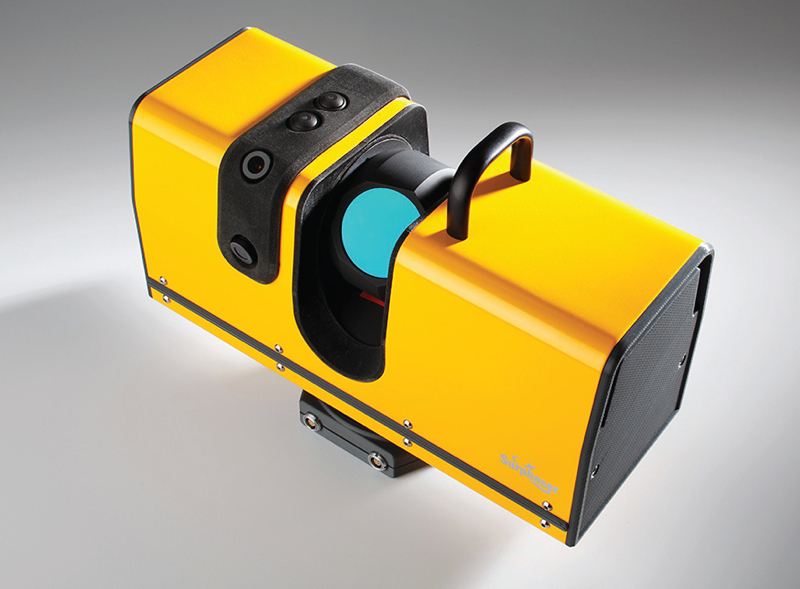 The equipment is involved in the design, manufacture, repair and tuning of cars, air transport and ships.
Public utilities
Source: 3dscanner.es Scanning significantly saves time during maintenance and reconstruction. The devices work remotely, minimizing the risks of people when working in adverse conditions and in hard-to-reach areas.
Oil production facilities
Source: ramboll.com
Oil production complexes located in the water require constant monitoring of work processes. Objects are regularly exposed to adverse and changeable environmental influences: winds of different strengths and directions, currents, temperature changes, etc. 3D laser scanning is becoming an integral part of the inspection of oil production installations. The equipment allows you to quickly identify and fix deformations and other damage, control wear, calculate the timing of scheduled maintenance, and prevent accidents.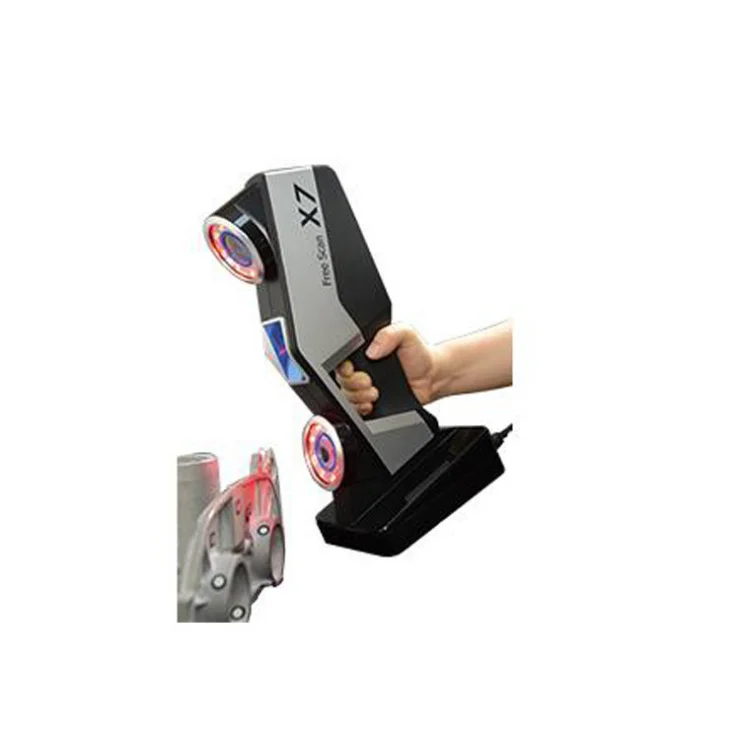 Forensic examination
Source: faro.com
Photographs and manual measurements in investigative processes and forensic examinations are being replaced by 3D laser scanning. The devices create three-dimensional models of scenes of incidents with accurate fixation of the location of objects and the distances between them. The data is used in the process of pre-trial and litigation.
Other applications
Source: news.microsoft.com
3D laser scanners facilitate and streamline workflows in the following areas: .
In archeology, in the restoration and preservation of ancient artifacts.
In paleontology, to create missing parts of excavated skeletons.
In medicine, including plastic surgery and dentistry.
Review of models and manufacturers
Faro Focus
Source: IFWORLDESIDEIDE.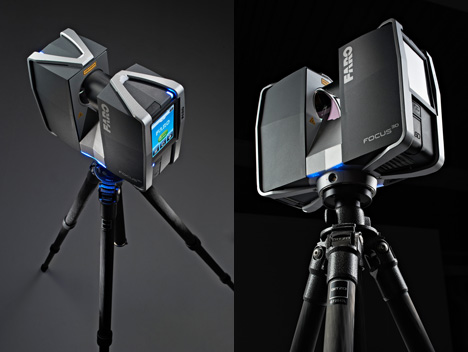 com
9000 9000 FARO is part of the popular manufacturers of laser scanning scanning scanning scanning scanny scanning scanning scanning scanning scanning scanning scanning scanning scanning scanning scanning scanning scanning scanning scanning scanning scanning scanning scanning scanning scanning scanning scanning scanning scanning scanning scanning scanning scanning scanning scanning scanning scanning scanning scanning scanning scanning scanning scanning scanning scanning scanning scanning scanning scanning scanning scanning scanning scanning scanning scanning scanning scanners The new Focus3D S-series instruments stand out from other scanners in lightness and compact size, as well as the ability to work in bright sunlight and keep in touch with the location using GPS.
Source: uss3d.com.au
The FOCUS 3D S 150 scanner works at a distance of up to one hundred and fifty meters, with an accuracy of +/-2000 microns at a maximum distance. The device is used in design, architecture and construction, for digitizing equipment and other objects.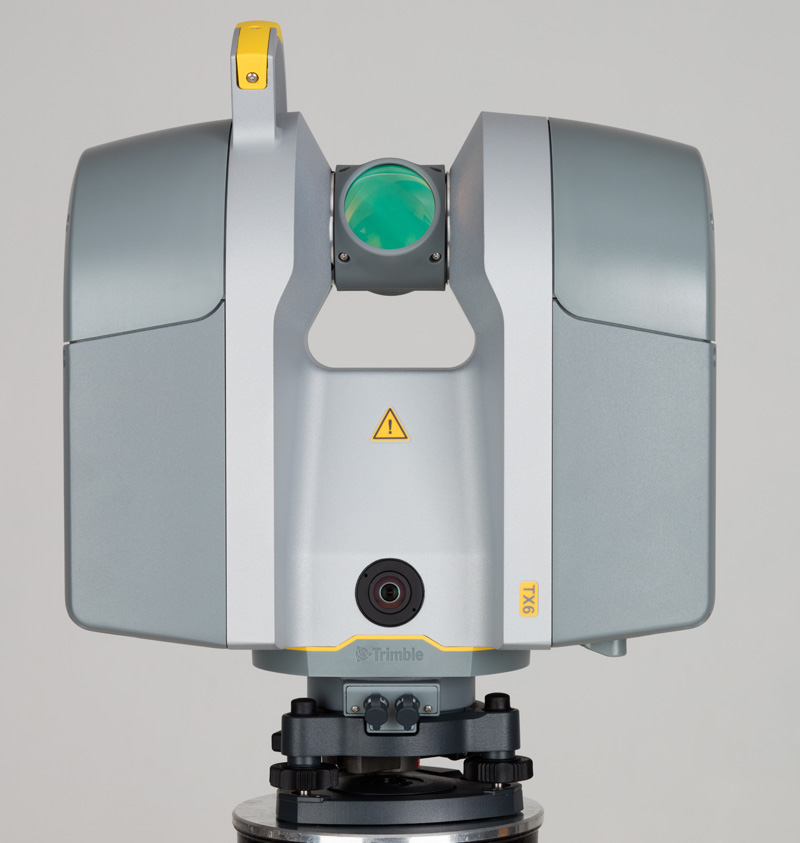 You can learn more about this model on the website.
Source: youtube.com
Focus3D S 350 scans with the same accuracy as the previous device, but the distance to the measurement object is increased to 0.35 km. The device is designed for outdoor use.
Source: kkgeosystem.blogspot.com
SHINING 3D
Source: ShINING3D.COM
Freescan - a line of a well -known Chinese manufacturer of digital equipment SHININGING. These are universal laser handheld 3D scanners FreeScan X5 (X5+), FreeScan X7 (X7+) weighing up to 1 kg, with an excellent set of professional features.
Specifications
Creform
Source: Foundry-planet.com
Distinctive features of the SCAN 3D 3D 3D CreaForm-high scanning quality, in a combination with simplicated use.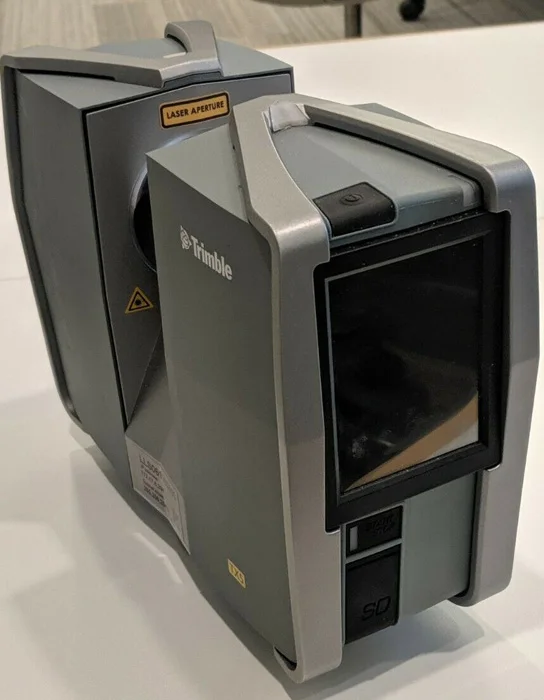 Portable laser scanners HandySCAN 3D, MetraSCAN 3D have a clear interface, do not require special skills and complex user training.
Instrument data:
SCANTECH
Swimbox Handheld
Source: CMMXYZ.com
, Handheld PRENCE APPORTS OF THE BASE AND BASE AND BASE OF THE BIG high precision large and small objects. Scanners can operate in bright sunlight and low light conditions. Due to its compact size, high speed and detail, the equipment is widely used in reverse engineering, quality inspection, digitization of museum, archaeological and other objects.
Main characteristics:
Series COMPOSITE
Source: Twitter.com
In addition to the KSCAN20 double scan mode is equipped with a photogrammetry system, thanks with an accuracy of up to 35 µm/m.
Blue and red lasers provide high-speed scanning of up to 650,000 measurements per second with a resolution of 0.01 mm.
Main characteristics:
Field Application of laser 3D scanners
Reducing financial and time costs in construction using FARO Focus
9000 9000 9000 Sour
US construction company Gilbane invested $60,000 in the purchase of a FARO Focus-S 350 laser scanner, software, and employee training. At first glance, the amount seems too large for a small-scale firm. But, after the calculations, the company's management came to the conclusion that the investment will pay off in the shortest possible time.
According to Gilbane's director of 3D design, John Tocci Jr., after introducing the expensive new technology, the company began to use the equipment even in areas where it was not originally planned.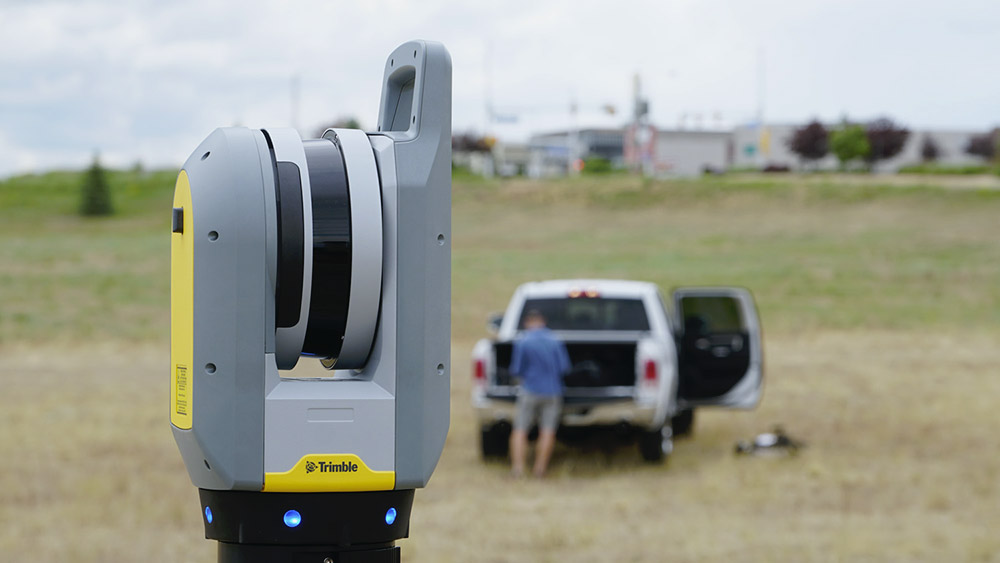 The specialists managed to save $30,000 for one hour of Focus-S 350 and Autodesk Revit software.
Source: autodesk.com
Building a digital model of air ducts and other systems made it possible to avoid errors during the installation of physical objects, which could take several weeks. The use of FARO Focus in the assembly of plumbing, electrical and mechanical installations has helped to optimize costs at all stages of work.
Case "Modernization of the building of the University of Miami"
Source: elevar.com
old building. Using a 3D laser scanner, Gilbane digitized the training areas in one day. Modernization of load-bearing structures, as well as the main utility systems: plumbing, electrical and ventilation, was based on data obtained from scanning.
ScanTech quality inspection
Source: 3d-scantech.com The use of molds gives high accuracy and maximum compliance of the obtained parts with the specified characteristics, but does not completely exclude deviations and deformations.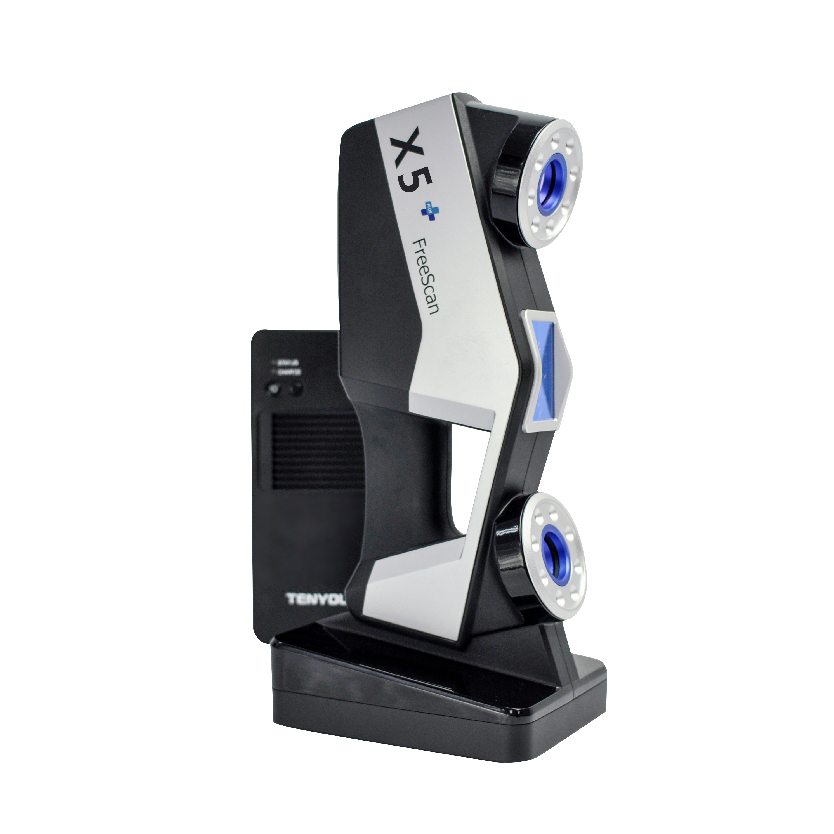 Which, in turn, can lead to difficulties in assembling finished products and reducing product quality. Therefore, constant quality inspection is a necessary part of production.
Having understood the problems of the manufacturer, ScanTech experts proposed to check the quality of stamped parts using the PRINCE laser scanner. The ability to switch blue and red laser modes allowed the device to combine the functionality of traditional portable and metrological 3D scanners. The mode of operation with an active beam of a red laser provides fast digitization of objects. In the case of increased requirements for accuracy and detail, turn on the blue laser beam mode.
The photo shows the stages of work:
1. Installing markers - takes about two minutes.
Source: 3d-scantech.com
2. Digitizing a part takes about three minutes.
Source: 3d-scantech.com
Source: 3d-scantech.com
Source: 3d-scantech.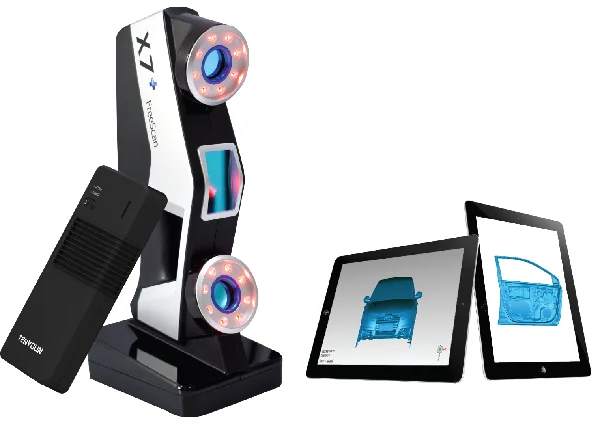 com
The digital model shows the parameters and deviations, allows you to correct errors at the design stage. The case clearly shows that the process required a minimum of time and effort.
Use of Faro 3D scanners in the world tour of Justin Timberlake
Source: Disguise.one
decorations for the Timberlake program called "Man of the Woods" on the outburst of the outburst landscapes. First, the ScanLAB team digitized a number of corners of the forest in the US state of Oregon. Laser projectors then directed images over the auditorium and stage, painting amazing pictures of the Portland landscape on translucent canvases suspended in the air.
Source: faro.com
Two Faro Focus X 330 laser scanners, Faro Scene 6.2 software were used to prepare visual effects. In total it took 40 digital copies and 1 working day in the concert hall.
Source: www.esa.int
Considering the limited preparation time, large surface areas for displaying the image and, accordingly, the need for high image resolution, it was impossible to create visual effects in a short time without using the chosen technology.
Recommendations for the selection of 3D laser scanners
In the review, we introduced you to the equipment of market leaders with an excellent reputation. All the described devices have high performance, so we recommend paying attention to these devices for use in various fields: FARO Focus: Focus3D S350, Focus 3D S150.
Creaform: MetraSCAN 350 (350 Elite), MetraSCAN 750 (750 Elite), HandySCAN Black (Black Elite).
SHINING 3D: FreeScan X5 (X5+), FreeScan X7 (X7+).
Scantech: Kscan20, Prince 775, Prince 335.
Results
Source: 3D-SCANTECH.COM
Considered examples visible proceedings that the use of laser 3D-cement of optimization is spheres. The range of tasks solved with the help of 3D laser scanners is constantly expanding.
3D Terrestrial Laser
Point cloud examples
Despite the fact that the first terrestrial 3D scanners appeared in the last century, there is no reason to state that 3D laser scanning technology is widely used in geodesy.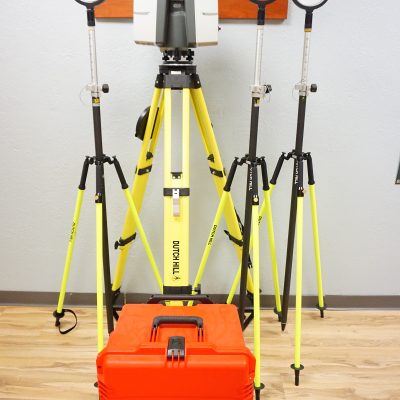 The main reasons, probably, are the still high cost of such systems and the lack of information on how to use them effectively in various applications. Nevertheless, interest in this technology and its demand in the market of geodetic equipment are growing exponentially every year.

What is a 3D laser scanner?
According to the type of information received, the device is in many ways similar to a total station. Similar to the latter, the 3D scanner uses a laser range finder to calculate the distance to an object and measure vertical and horizontal angles to obtain XYZ coordinates. The difference from a total station is that daily shooting with a ground-based 3D laser scanner is tens of millions of measurements. Obtaining a similar amount of information from a total station will take more than one hundred years ...
The initial result of the 3D laser scanner is a point cloud. In the process of shooting, three coordinates (XYZ) and a numerical indicator of the intensity of the reflected signal are recorded for each of them.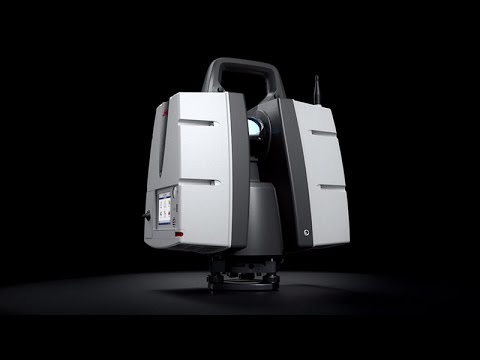 It is determined by the properties of the surface on which the laser beam falls. The point cloud is colored depending on the degree of intensity and after scanning looks like a three-dimensional digital photo. Most modern models of laser scanners have a built-in video or photo camera, so that the point cloud can also be painted in real colors.
In general, the operation of the device is as follows. The laser scanner is mounted opposite the object to be filmed on a tripod. The user sets the required point cloud density (resolution) and survey area, then starts the scanning process. To obtain complete data about an object, as a rule, it is necessary to perform these operations from several stations (positions).

Then the initial data received from the scanner is processed and the measurement results are prepared in the form in which they are required by the customer. This stage is no less important than field work, and is often more time-consuming and complicated. Profiles and sections, flat drawings, three-dimensional models, calculations of areas and volumes of surfaces - all this, as well as other necessary information, can be obtained as the final result of working with a scanner.
Where can laser scanning be used?
Main applications of 3D scanning:
- industrial enterprises
- building and architecture
- road shooting
- mining
- monitoring of buildings and structures
- documentation of emergencies
This list is far from complete, since every year users of laser scanners perform more and more unique projects that expand the scope of technology.
Laser Scanning from Leica Geosystems - History of Laser Scanners
The history of Leica laser scanners began in the 90s of the last century. The first model 2400, then under the Cyra brand, was released in 1998. In 2001, Cyra entered Leica Geosystems into the HDS (High-Definition Surveying) division. Now, after 14 years, Leica Geosystems introduces a line of two scanning systems on the market.
As mentioned above, 3D laser scanning is used in completely different areas, and there is no universal scanner that would effectively solve all problems.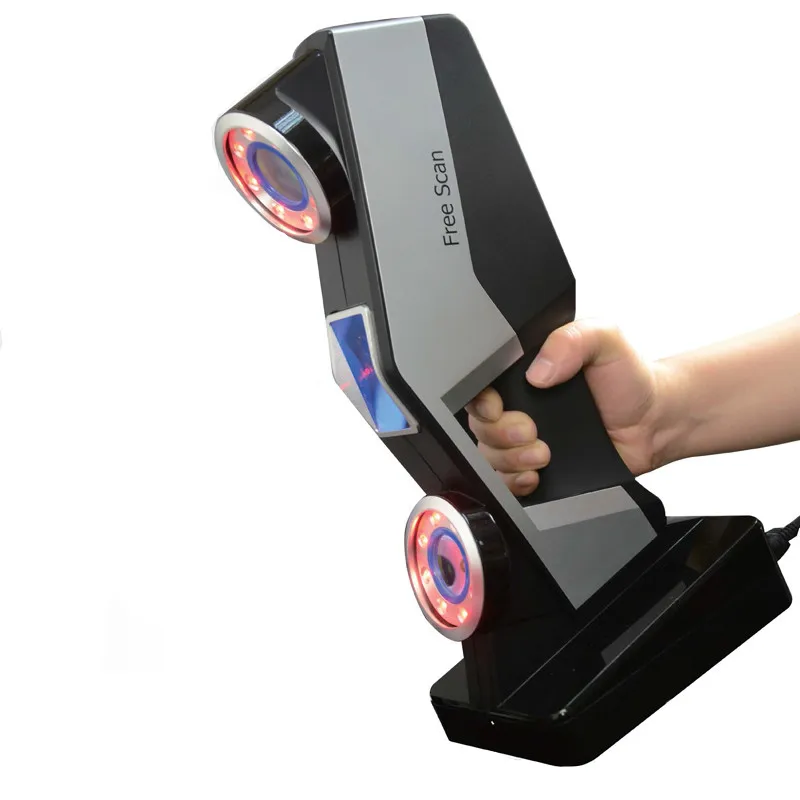 For shooting industrial facilities where a long range is not required, but the model must be very detailed (that is, an accurate high-speed device is needed), the laser scanner Leica ScanStation P30 will be optimal: range up to 120 m, speed up to 1,000,000 points per second.
Completely different requirements are imposed on the scanner when it comes to shooting opencast mines and storages of bulk materials in order to calculate volumes. Here, centimeter accuracy of the rangefinder is enough, and the shooting range and protection from weather conditions and dust come to the fore. The ideal tool for scanning in such conditions - Leica HDS8810 with a range of up to 2,000 m and IP65 dust and water resistance. In addition, this device is the only one on the market of scanning systems that operates in the temperature range from -40 to +50 degrees. That is, the HDS8810 is a laser scanner that works in all weather conditions.
The key model of Leica Geosystems' HDS division is the Leica ScanStation P40 .
The famous and most popular ScanStation line in the world, whose history began in 2006, was replenished in April 2015 with the P40 scanner. The P40 inherited the accuracy and speed from the previous model, but has become more long-range, and the data quality has become even better. In terms of the range of tasks to be solved, this device is truly a leader in its segment. It is no coincidence that despite the "youth" of this model, it has already gained wide popularity in the world.
Software for processing laser scan data (point clouds)
It is impossible not to say a few words about the software for processing data received from the scanner. Potential customers pay undeservedly little attention to this component of the 3D laser scanning system, although data processing and obtaining the final result of the work are no less important stages of the project than field work. The range of Leica HDS software is truly the widest on the laser scanning market.
The main element of the spectrum is, of course, the Cyclone complex.