World of warcraft 3d printing
World of Warcraft 3D Print Models
Make pre-order
E-Mail:
OS:WindowsMac OSLinuxOther
Printer model:
Cancel
Size of Files: 3428.45 MB
Optimized Print Size:
102 cm x 44 cm x 57.9 cm
40.16" x 17.32" x 22.8"
(4)
Frost Wyrm 3D Printing Figurine | Assembly
type WoW by Docik
$34.99
Size of Files: 3454.13 MB
Optimized Print Size:
35.5 cm x 35.4 cm x 28.5 cm
13.98" x 13.94" x 11.22"
(3)
Arthas 3D Printing Figurine | Assembly
type WoW by David Knight
$24.99
Size of Files: 2938.
37 MB
Optimized Print Size:
16.2 cm x 13.4 cm x 24 cm
6.38" x 5.28" x 9.45"
(3)
Anduin Wrynn 3D Printing Figurine | Assembly
type WoW by MESHER
$24.99
Size of Files: 2296.58 MB
Optimized Print Size:
16.1 cm x 20.5 cm x 25.2 cm
6.34" x 8.07" x 9.92"
(13)
Paladin Judgement Armor 3D Printing Figurine | Assembly
type WoW by cosmic
$24.99
Size of Files: 2733.23 MB
Optimized Print Size:
37.6 cm x 29 cm x 34.5 cm
14.8" x 11.42" x 13.58"
(19)
Illidan Stormrage 3D Printing Figurine | Assembly
type WoW by David Knight
$24.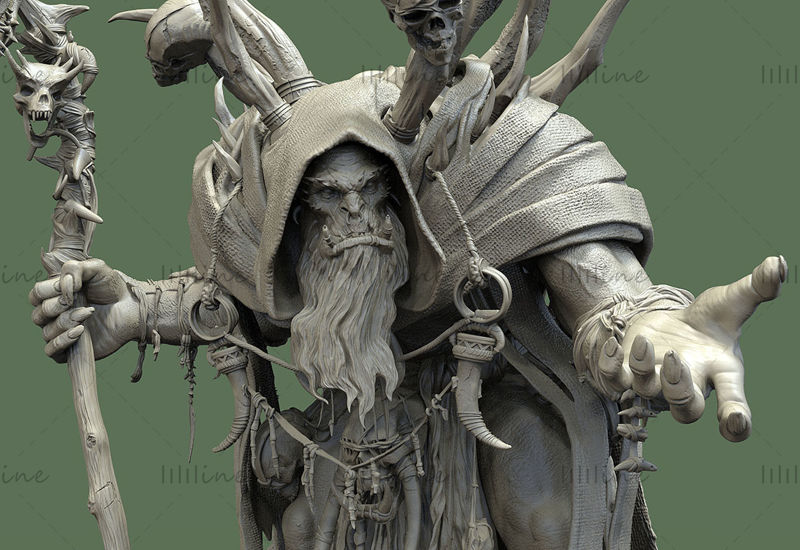 99
Size of Files: 1277.21 MB
Optimized Print Size:
17.4 cm x 23.2 cm x 29 cm
6.85" x 9.13" x 11.42"
(8)
Illidan The Demon Hunter 3D Printing Figurine | Assembly
type WoW by MESHER
$26.99
Size of Files: 2486.69 MB
Optimized Print Size:
71.2 cm x 30 cm x 36.2 cm
28.03" x 11.81" x 14.25"
(20)
Deathwing 3D Printing Figurine | Assembly
type WoW by Docik
$18.24 $24.99
Size of Files: 2076.49 MB
Optimized Print Size:
19.6 cm x 27 cm x 47 cm
7.72" x 10.63" x 18.5"
(13)
Sylvanas 3D Printing Figurine | Assembly
type WoW by David Knight
$24.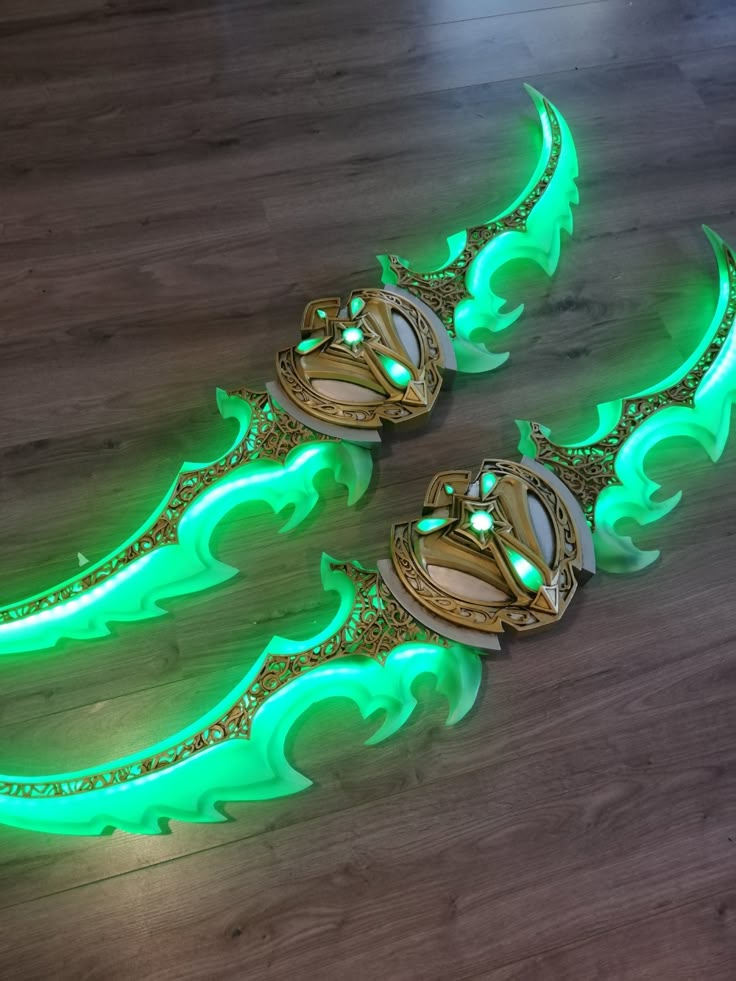 99
Size of Files: 814.94 MB
Optimized Print Size:
38.1 cm x 26.3 cm x 30 cm
15" x 10.35" x 11.81"
(3)
Orc The Executioner Bust 3D Printing Figurine | Assembly
type WoW by mirkoartemico
$14.99
Size of Files: 206.64 MB
Optimized Print Size:
25.3 cm x 24 cm x 29.6 cm
9.96" x 9.45" x 11.65"
(17)
Durotan 3D Printing Figurine | Assembly
type WoW by David Knight
$24.99
Size of Files: 1860.85 MB
Optimized Print Size:
27.4 cm x 18.4 cm x 38.1 cm
10.79" x 7.24" x 15"
(14)
Varian Wrynn 3D Printing Figurine | Assembly
type WoW by Dennis
$24.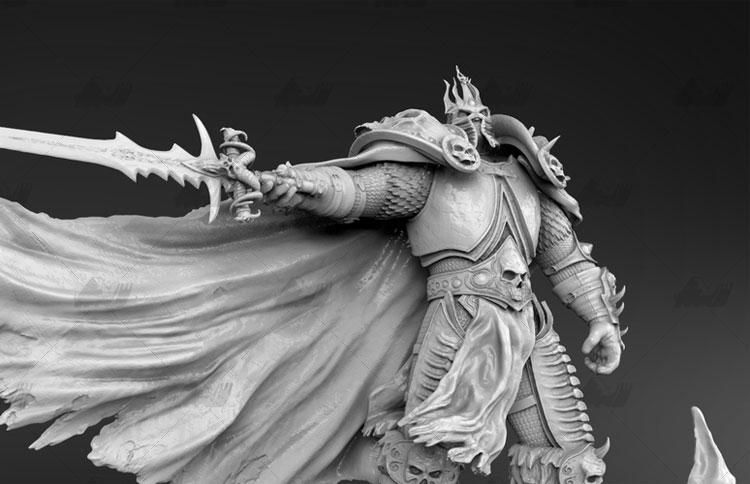 99
Size of Files: 1490.68 MB
Optimized Print Size:
22.3 cm x 20.4 cm x 29.9 cm
8.78" x 8.03" x 11.77"
(15)
Jaina 3D Printing Figurine | Assembly
type WoW by Docik
$24.99
Size of Files: 989.95 MB
Optimized Print Size:
19.5 cm x 18.4 cm x 33.7 cm
7.68" x 7.24" x 13.27"
(1)
Orc The Executioner 3D Printing Figurine | Assembly
type WoW by mirkoartemico
$24.99
Size of Files: 4544.42 MB
Optimized Print Size:
36.8 cm x 29.2 cm x 46.2 cm
14.49" x 11.5" x 18.19"
(24)
Gul'dan 3D Printing Figurine | Assembly
type WoW by David Knight
$24.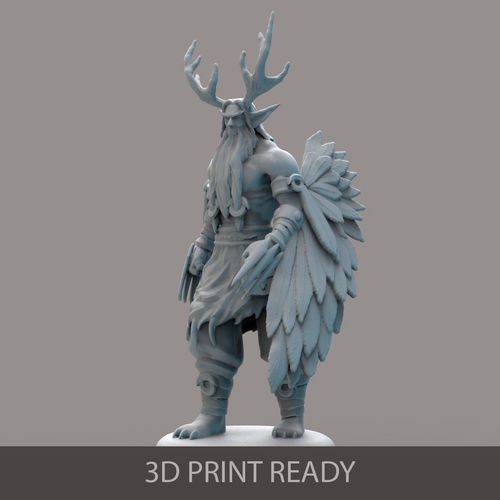 99
Size of Files: 1162.03 MB
Optimized Print Size:
46.1 cm x 24 cm x 39.6 cm
18.15" x 9.45" x 15.59"
(19)
Wrath of the Lich King 3D Printing Figurine | Assembly
type WoW by David Knight
$24.99
Size of Files: 1281.44 MB
Optimized Print Size:
24.9 cm x 24 cm x 41 cm
9.8" x 9.45" x 16.14"
(7)
Garrosh Hellscream 3D Printing Figurine | Assembly
type WoW by Docik
$24.99
Size of Files: 462.97 MB
Optimized Print Size:
30.6 cm x 23.9 cm x 38.9 cm
12.05" x 9.41" x 15.31"
(9)
Lich King Lord Of Terror 3D Printing Figurine | Assembly
type WoW by Docik
$24.
99
Size of Files: 407.05 MB
Optimized Print Size:
26.9 cm x 26.7 cm x 29.5 cm
10.59" x 10.51" x 11.61"
(5)
Grommash Hellscream 3D Printing Figurine | Assembly
type WoW by Docik
$24.99
Size of Files: 84.01 MB
Optimized Print Size:
18.3 cm x 13 cm x 19.3 cm
7.2" x 5.12" x 7.6"
(2)
Chieftain Durotan Bust 3D Model | Static
type WoW by David Knight
$12.99
WoW category showcases characters and their inventory from the renowned MMORPG games, such as World of Warcraft, Runes of Magic, Age of Conan, TERA and others. If you are a fan of the Fantasy World to which these heroes belong, you will certainly like to have them all in your 3D models collection.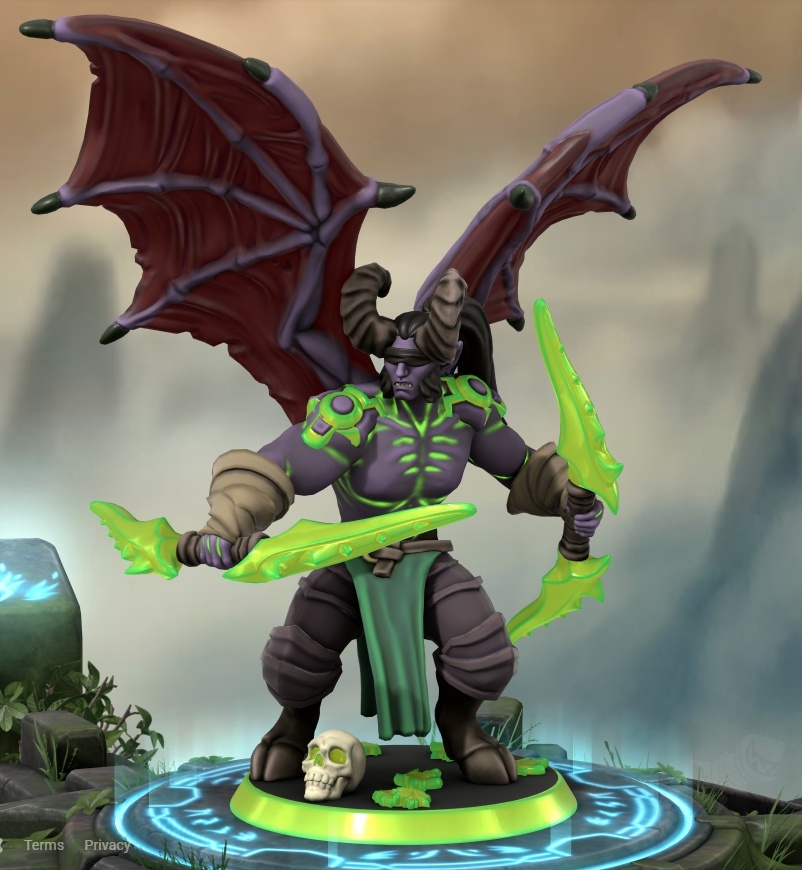 Now you have that chance! Go on and browse through the category and choose the character you are so attracted to.
WoW 3D printable models
The goal we want to address by introducing this category of models on our platform is to make interesting and highly powerful characters available in the real world, where you can touch them, play with them and even give them as a nice surprise to your beloved ones, who are familiar with the video game universe. Being one of the most subscribed MMORPG videog ames in the online realm, our designers do their best to create highly unique, true to the game figures.
They spend a lot of time researching, finding out what users' expectations are and transfer what they learn into reality. These high definition 3D designs for printing are the perfect addition to your evenings with your friends. You can create together your own game script, inventing and completing quests and interactive missions.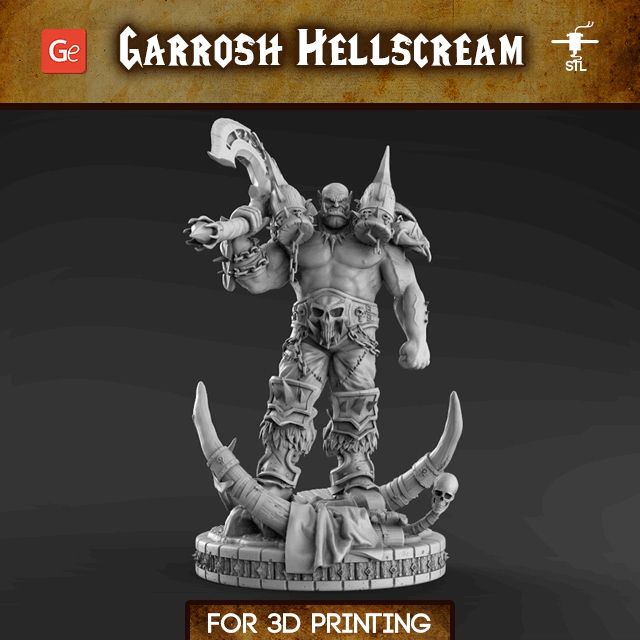 Involve all your friends in the fantasy adventure, make them all envy the fun that you have with these amazing characters. Let your imagination go wild!
Our designers offer the possibility to choose from such characters, as humans, dwarves, orcs or trolls. They are all created to the highest accuracy of details. You will definitely enjoy and like the result.
Make Your Own Fantasy with 3D Printing Characters
Now you are able to dive into the mysterious world of magic and endless adventure with these outstanding figures. We have opened the door to the amazing and mesmerizing world of the fantasy video game so that you can step into it at every time of the day. And if you are one of those passion-crazy fans, these 3D print designs are exactly the thing that you've been waiting for so long.
Best 3D Printing WOW Characters with War of Warcraft STL Files
Fans of a good-old WOW game were excited to see the release of World of Warcraft Classic at the end of August 2019.
This new server option of one of the world's most popular games gives 3D printing enthusiasts even more ideas of what to craft in 2019. A selection of some of the best 3D printing WOW characters can guide you through the astonishing lost era of Azeroth.
The original War of Warcraft (WOW) was presented to gamers back in 2004. It received numerous expansions in the next years. And now, 15 years later, it is possible to experience the base gameplay as it was in 2006, with no further developments added.
3D Printing WOW Characters
The latest World of Warcraft Classic version 2019 recreates the original game spirit. You can also feel that spirit by 3D printing your WOW character and making a fantastic collection of World of Warcraft statues and figurines.
Gambody's list of the 10 most incredible 3D printing WOW characters includes a gorgeous Jaina statue, King Varian Wrynn figurine, great warrior Durotan, powerful warlock Gul'dan, attractive Sylvanas, and other recognized orcs and warriors.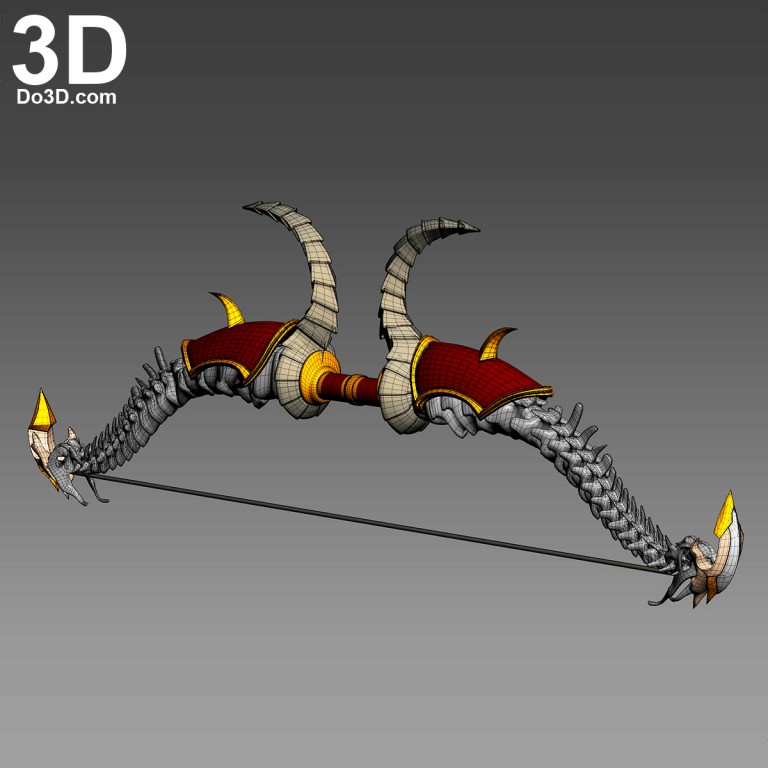 1. World of Warcraft Jaina Statue 3D printing Model
A beautiful and most powerful sorceress alive, Jaina Proudmoore, is undoubtedly one of the best 3D printing WOW characters ever created.
You can craft this gorgeous statue, designed by Docik, on your 3D printer. There are high-quality STLs of this amazing woman from Azeroth on Gambody – Premium 3D Printing Marketplace.
The assembled model is 30 cm (12 inches) tall. It is cut into 37 parts for FDM 3D printers, which simplifies the whole process of its crafting, painting and assembling.
Here is a fantastic example of Jaina statue from WOW game. It is made by Tomáš Docik Dotzauer:
Maker: Tomáš Docik Dotzauer
Download STL files with World of Warcraft Jaina statue 3D printing model.
2. King Varian Wrynn Statue to 3D Print
If you enjoy playing World of Warcraft Classic game, you can make a fantastic statue of King Varian Wrynn. This man was a wonderful King of Stormwind whom you can make alive on your 3D printer.
Dennis designed this stunning WOW character, available in STL files. The King Varian Wrynn has the Alliance banner and Shalamayne sword in his hands. This warrior statue reaches a height of 38 cm (15 inches).
With the release of World of Warcraft Classic, some crafters got interested in making a figurine of Varian. Here is the king's head 3D printed by Jeremy Harris who began working on his new project this fall:
Varian's head maker: Jeremy Harris
Download premium STL files with amazing King Varian Wrynn statue from World of Warcraft game to 3D print.
3. Warcraft Durotan Figure
Durotan is also an astonishing figure to craft. He belongs to the orcs race. And all orcs are impressive and fierce warriors.
While this particular model was inspired by Warcraft movie, you can still 3D print it for your collection of 3D printing WOW characters. The figure was designed by David Knight. It consists of 13 parts that should be assembled after printing. It reaches nearly 30 cm (12 inches) in height.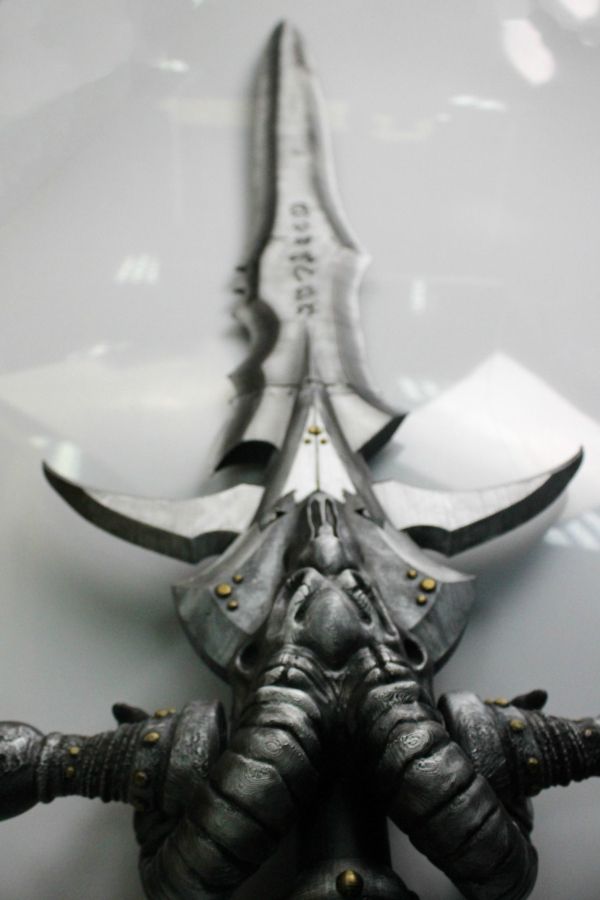 This fantastic warrior from the vast Warcraft universe was created by Gastón Moll:
Maker: Gastón Moll
Download STLs with Warcraft Durotan 3D printing figure.
Read also: 30 Best 3D Printing Halloween Ideas 2019: Masks, Décor, Costumes, Props
4. World of Warcraft Gul'dan 3D Printing Statue
A former orcish shaman who turned into a warlock looks gorgeous and horrifying at the same time. This character betrayed his people and founded the Horde, and now Gul'dan cannot wait to be 3D printed by you. This Destroyer of Dreams is powerful, eye-catching and WOW-to-craft.
A model designed by David Knight and offered at Gambody – Premium 3D Printing marketplace is cut into 34 parts. It arrives with a beautiful cursed-ground platform. Together with it, the height of this statue reaches 46 cm (18 inches).
This stunning Gul'dan statue was 3D printed and painted by Jannie Sandholm:
Maker: Jannie Sandholm
Download premium STL files with World of Warcraft (WOW) Gul'dan 3D printing figurine.
5. WOW Sylvanas 3D Printing Statue
A gorgeous Lady Moon and Queen of the Forsaken, Sylvanas Windrunner is a brave WOW girl. She used to lead the high elf's army, fight against the army of undead until she got killed. After her death, she was turned into a slave.
Still, you can free this beautiful lady from slavery by creating her statue and adding it to your collection of 3D printing WOW characters.
The model was also created by David Knight. It is cut into 25 parts. When assembled, it is 47 cm (18.5 inches) in height.
You can paint it to look fantastic and mysterious like it was done by Jannie Sandholm:
Maker: Jannie Sandholm
Or you can scale your project to resemble the one crafted by Theodoros Kyriakidis:
Maker: Theodoros Kyriakidis
Download STLs with World of Warcraft Sylvanas 3D printing character. For the Horde!
6. Warcraft Illidan Statue 3D Print, STL
Illidan, a night elf, has founded Illidary. This WOW character possesses magical powers, but he often commits horrific acts against different races of Azeroth.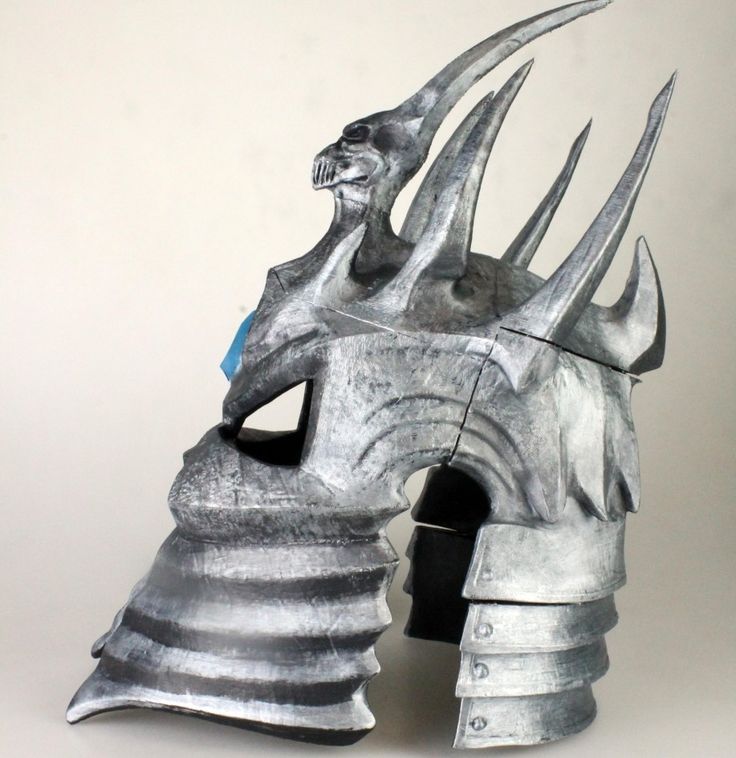 You can prison him on your bookshelf after you make his statue. There are top-quality STL files of this impressive model available at Gambody. Designed by David Knight, this project consists of 18 parts. Its height is over 29 cm (11.5 inches).
This WOW project was crafted by Damien Faguier on his Alfawise U20 3D printer:
Maker: Damien Faguier
Find more stunning 3D printed Warcraft Illidan statues on Facebook.
Download World of Warcraft 3D printing STL files for making an Illidan statue.
7. WOW Grom Hellscream Statue 3D Printing Model
You can add the leader of the War Song clan to your collection of the most incredible 3D printing WOW characters in 2019. Grommash Hellscream, also known as Grom, loves to fight. He never misses a battle and always uses his axe Bloody Howl.
The statue modelled by Docik is 29.5 cm (11.6 inches) in height once built on a 3D printer and assembled. The FDM version is divided into 12 parts to minimize the printing time and assembling process.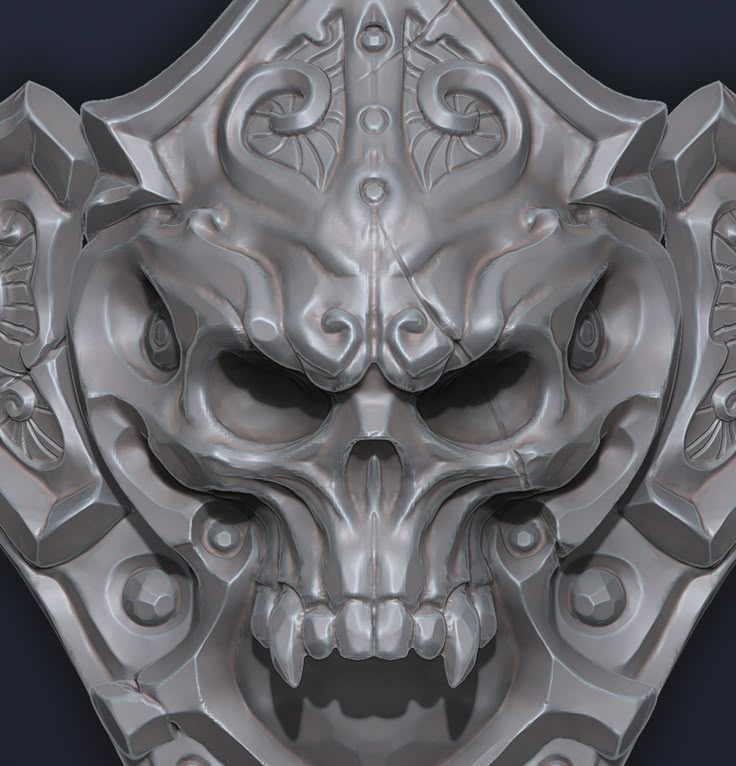 This amount of pieces also makes it easier to paint your model.
These fantastic Grom 3D prints were built by Steven James Calcky and Tomáš Docik Dotzauer:
Makers: Steven James Calcky; Tomáš Docik Dotzauer
Download STL files with Grom Hellscream 3D printing statue.
8. Garrosh Hellscream Statue
Grom's son, Garrosh Hellscream, can also be a great addition to your collection of World of Warcraft 3D printing characters.
The famous Warchief of the Horde is an evil WOW character. He looks fierce and willing to fight until his last breath.
Gambody offers a high-quality 3D printing model of Garrosh designed by Docik. It consists of 24 parts to simplify its crafting on FDM 3D printers. The assembled statue is 41 cm (16 inches) tall.
An inspiring video with 3D printed Garrosh Hellscream was shared by Steven James Calcky:
Maker: Steven James Calcky
This fantastic statue of Garrosh Hellscream was created by Dmitry Seryogin:
Maker: Dmitry Seryogin
Download premium STLs with Garrosh Hellscream 3D printing figurine.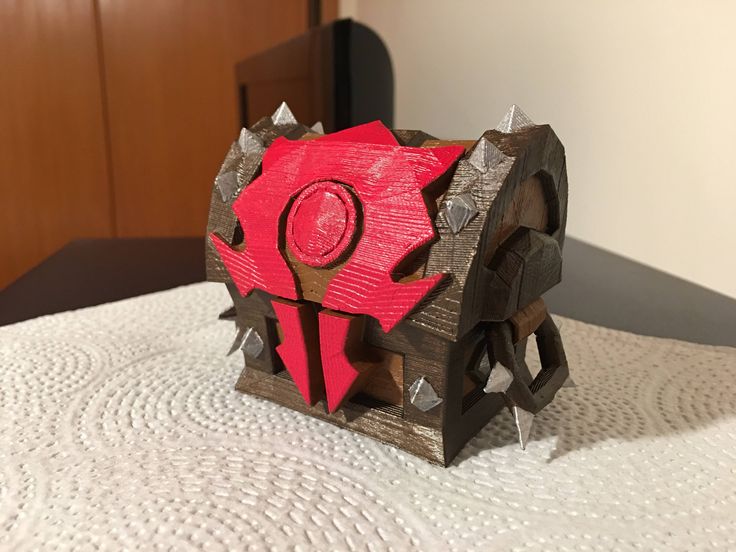 9. WOW Lich King Statue
World of Warcraft has many evil characters who are fierce, cynical and ruthless. Lich King is such a man. He likes to punish, and he hates those who oppose him.
A 3D printing figurine of Lich King, designed by David Knight, depicts an outrageous WOW warrior who is afraid of nothing and nobody. Gambody divided this model into 25 parts to let you enjoy a smooth 3D printing process. Together with its stand, this Lich version is nearly 40 cm (16 inches) in height.
This impressive Lich King statue was made by Sascha Wesler, whose painting job is outstanding:
Maker: Sascha Wesler
Download STL files with WOW Lich King statue to 3D print on your own.
10. World of Warcraft Orc Warrior Statue
Orcs live in many fantasy books, games and movies. They inhabit Azeroth in World of Warcraft. And this race is notable for its strength and desire to fight. They are warriors who are fun to 3D print for your WOW collection.
A model of Orc The Executioner was inspired by a character from the WOW film.
It was designed by mirkoartemico. This figurine depicts the aggressive personality of the orcs. It shows The Executioner celebrating his victory in the fight, with the victim's skull in his hand.
The 3D printing figurine is cut into 22 parts. Its height is 34 cm (13 inches) when assembled.
Download premium STLs with orc The Executioner 3D printing statue.
These are the most fantastic 3D printing WOW characters that look stunning as statues and figurines. Expand your collection of World of Warcraft Classic game figures in 2019. And join Gambody Facebook Group to share images of your new 3D prints and inspire other enthusiasts and crafters from all over the world to shout, "For the Horde"!
Read also: Top Joker 3D Printed Model: Collection of 15 Villain Figurines to Make in 2019
(Visited 12,828 times, 1 visits today)
Author
How to make money on 3D printing: an overview of promising niches
The heyday of 3D printing was in 2010-2015.
Additive technologies have rapidly burst into the market, making possibilities that previously existed only in science fiction films a reality. Even the most pessimistic critics had no doubts that very soon approaches to the production and customization of goods will change dramatically.
However, the revolution did not happen. Mass-produced products are still mass-produced without the use of 3D printing, and the idea of ​​moving production closer to the consumer has not been realized, despite billions of investments and the active participation of the world's largest players from various industries. What's the matter?
A global failure
In 2015, Amazon applied for a patent for using in-vehicle 3D printers to print ordered items at a nearby pickup location. A patent was obtained, but the idea was never implemented.
During the same period, UPS deployed 100 CloudDDM (now Fast Radius) start-up 3D printers to one of its logistics hubs in the United States to create full-cycle automated production.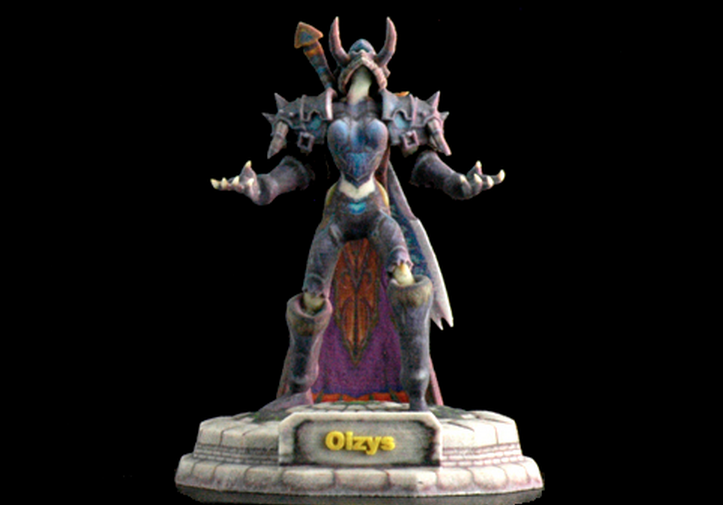 The site could operate 24/7 under the control of just one operator. UPS resources made it possible to deliver manufactured goods to another continent the very next day. All conditions were created for the success of the project, but it also did not receive development.
Global retailers Tesco, Walmart and Carrefour tried to introduce 3D printing as a service, but they also stopped at the testing stage. Just like toy manufacturers Mattel, Lego and Toys "R" Us - with 3D printing projects.
New strategy
The lack of rapid and large-scale results excluded 3D printing from the list of hype topics, but did not kill the idea itself. The market got rid of the excess of those who want to change the world and become famous, clearing the way for those who really want to work.
Over the past five years, favorable conditions have developed in the industry for the development of projects in the field of additive technologies.
To take advantage of the situation, the new wave of businessmen should abandon large-scale ideas and focus on narrow niches and specific customers. Of course, it does not sound as incendiary as the presentations of Amazon and Google, but it can bring real money.
This is exactly the path followed by the founders of Align Technology (USA), who created and patented the Invisalign dental alignment system with caps, having previously received FDA approval and a $140 million investment. In 2015, the company shipped 583.2 million 3D printed caps to customers and generated a net profit of $144 million at a 17% margin.
The success of the American startup was repeated by the Russian company 3D Smile, which uses 3D printing to produce removable transparent mouthguards for bite correction. In terms of cost, they are comparable to braces, but much more convenient to use. In August 2014, 3D Smile was certified by Roszdravnadzor, launched sales in October, and reached operating profit in December.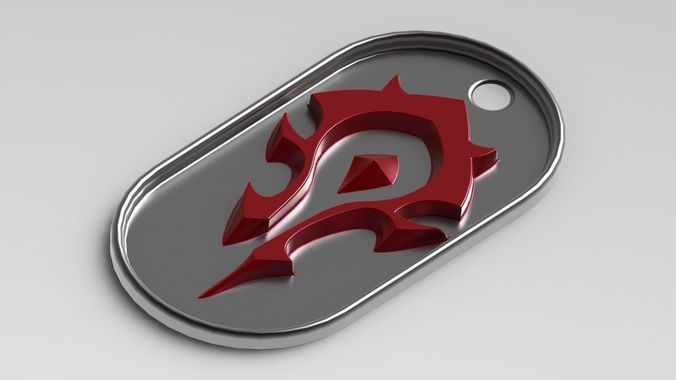 SOLS (USA) raised $23.7 million in investment and implemented 3D printing technology for custom-made orthopedic insoles. The service was tested in partnership with 50 orthopedists, from whose patients up to a hundred orders were received per week. At the launch stage in 2014, the cost of a pair of personal insoles was 300-500 dollars (for analogues in pharmacies, you had to pay 500-1000 dollars). Two years later, they managed to reduce the price to $ 99 per pair and increase the flow of orders many times over.
Several Russian projects have been successfully launched in a similar niche. The most famous of them is the Motorika children's traction prostheses, which have now evolved into bioelectric prostheses with built-in gadgets. The company's turnover for 2018 is about one million dollars.
We can also mention the Zdravprint service - 3D printing of individual orthoses that replace plaster and its alternatives, as well as used in complex fractures after plaster removal.
They are printed on a custom printer. At the product creation stage, the founders invested $50,000 in the project, and then raised another $100,000 from Maxfield Capital venture fund.
Not a single print
Not only manufacturers of goods, but also equipment sellers make money on the wave of popularity of 3D printers.
After the expiration of the first patents, the price of the printer dropped from $20,000 to $2,000. This was taken advantage of by several Russian companies, which now make up the main pool of sellers of such equipment.
Each manufacturer has developed its own technological solution with unique elements, which helped to divide niches and not create heat in the competitive field.
One of the first manufacturers in the Russian Federation was PICASO 3D, ApisCOR created the first really working construction 3D printer, 3D SLA is responsible for printing metal products.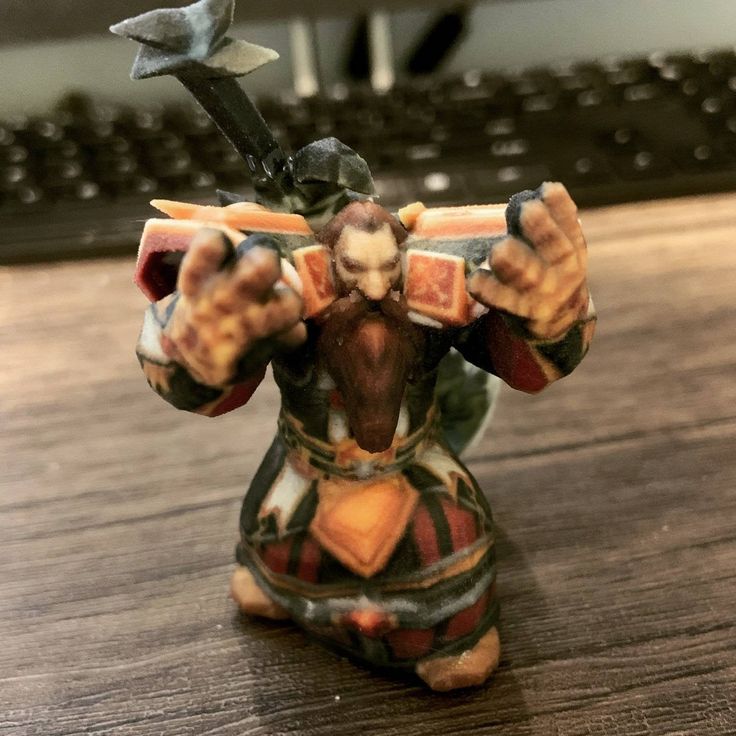 There are also desktop 3D printer vendors on the market (TOP 3DSHOP, 3D REP) that rely on import and distribution. In addition, they are engaged in 3D modeling and custom printing, and offer CNC machines and robotic systems.
For new players, the entrance to a clearly segmented business that operates in each of the listed niches is still open. At the same time, to start, it is not necessary to have a unique technology or idea, it is enough to identify your client and focus on demand.
In addition, there are a sufficient number of empty niches on the market that you can enter and work in.
Open niches
Jewelry
The jewelry market is stagnant, buyers are increasingly trying to save money and get an interesting design, so they choose jewelry not from gold, but from silver, as well as bijouterie.
Manufacturers are responding by reducing the weight of precious metals and introducing cheaper substitutes into the range.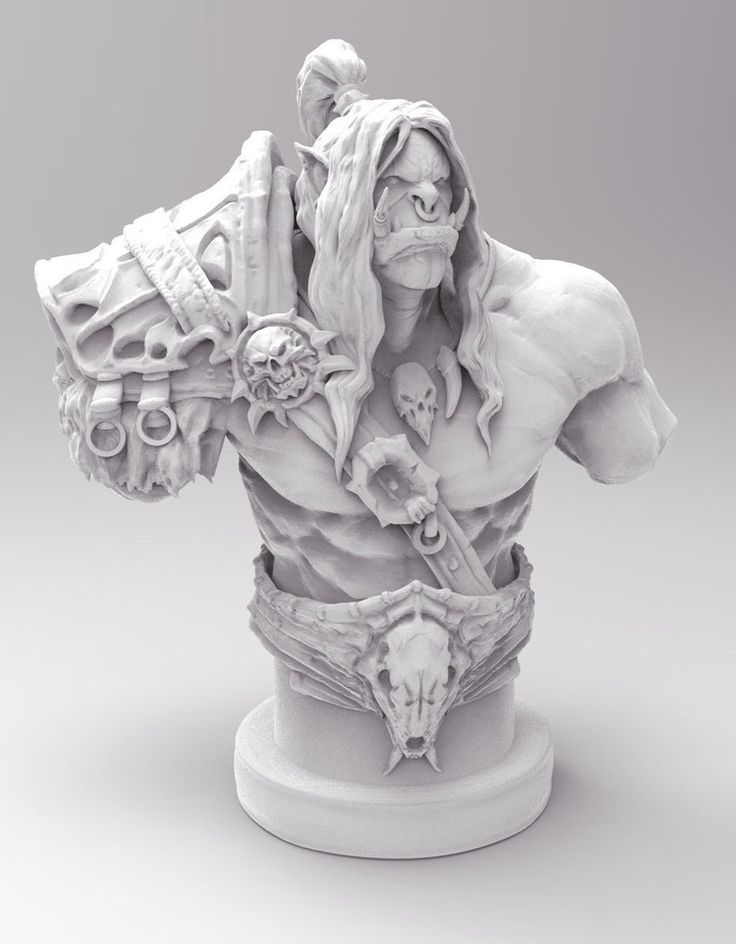 3D printing gives the market the missing element - personalization of jewelry.
This allows you to "drop" the cost of production under the order, reduce lead times and meet real demand. There is no need to invent technology, any jewelry shape can be easily found on the Internet and adapted in a 3D editor.
Characters and artifacts for gamers
3D printing of game artifacts or characters (Warcraft, DotA, GTA) is an interesting and promising niche, not just printing children's toys.
In the USA there are examples of cases with high sales volumes. For example, the WhiteClouds company offers fans and lovers of computer games to create a personalized figure of their favorite game character.
The demand from gamers for such products is stable and will grow. According to Newzoo forecasts, this solvent audience will reach 28.2 million people by the end of 2019.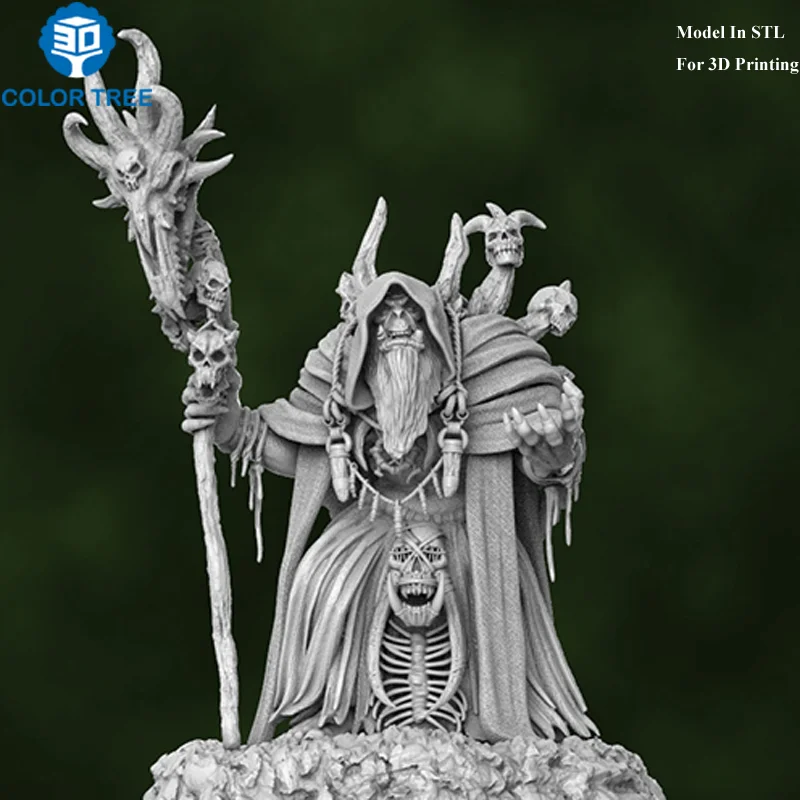 And most of them like the idea of ​​printing out their sword, armor, or an entire character from the game.
Orthopedics
In Russia, this niche is practically not occupied. Individual players are engaged in insoles and orthoses, however, this market is much wider and includes everything that is made of plastic, rubber, requires a certain level of rigidity and individual settings.
Today, the main sellers of such goods buy them in bulk from China. The use of 3D printing will help to abandon this in favor of small-scale production on site on demand. The result is cost savings, simplification of logistics, and an increase in turnover. For the client, this is an opportunity to quickly, right at the medical center, get what the doctor has prescribed. No need to search, order and wait.
There are successful cases in this market, they can be studied and "tried on" for other groups of orthopedic products.
Auto Parts
3D printing of automotive parts is an idea that has been successfully implemented by a number of companies in the US.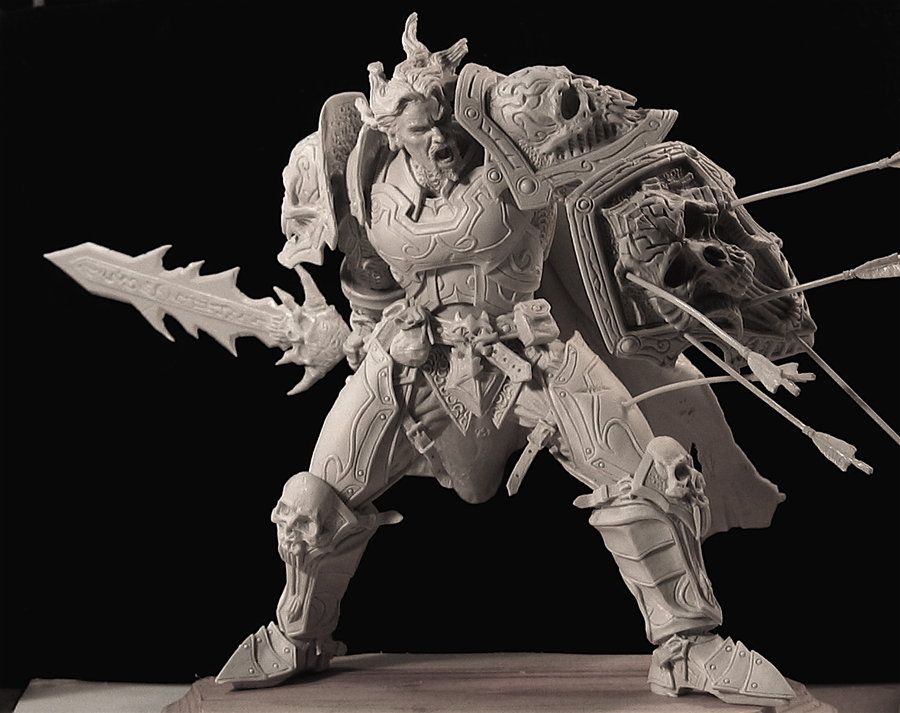 Moreover, we are not talking about the nodes of running systems, but about simple spare parts that constantly break down.
Door handles, sun visors and blinds, disk covers are all products of steady demand. They can be printed on a 3D printer, make a markup of 400-500%, and at the same time successfully compete with official dealers who are not interested in selling "trifle".
Owners of used cars often look for such parts at dismantling sites, since it is not possible to order a new one or the price is not acceptable. The range can be expanded with plastic elements for tuning and car customization.
Also, 3D printing can be used in auto tuning and more globally. For example, the RingBrothers company is engaged in the creation of unique "custom" cars. At some point, the team decided that it was too expensive to constantly make metal parts, figure out how they would look on the car, and then make a new version.
Therefore, I began to use 3D printers to create cheaper prototypes.
Another example is the collaboration between MINI (BMW) and Belgian personalization software provider Twikit. The automaker has brought in Twikit so that car buyers can use the platform to create their own interior and exterior elements using 3D modeling. These models were sent to BMW's additive manufacturing center, where customer-designed parts are 3D printed and then integrated into the ordered car.
Manufacture of consumables
A fairly simple business that requires one Chinese machine and a pack of plastic in granules to start. The output is a filament for 3D printing, a product needed by a wide range of consumers.
Now the market is at a stage where even major players do not have their own production of consumables, so you can not only make money on startups, but also get a flow of orders from stable customers. The economics of such a project is clear to both business and investors, and the simplicity of the idea makes it convenient for resale.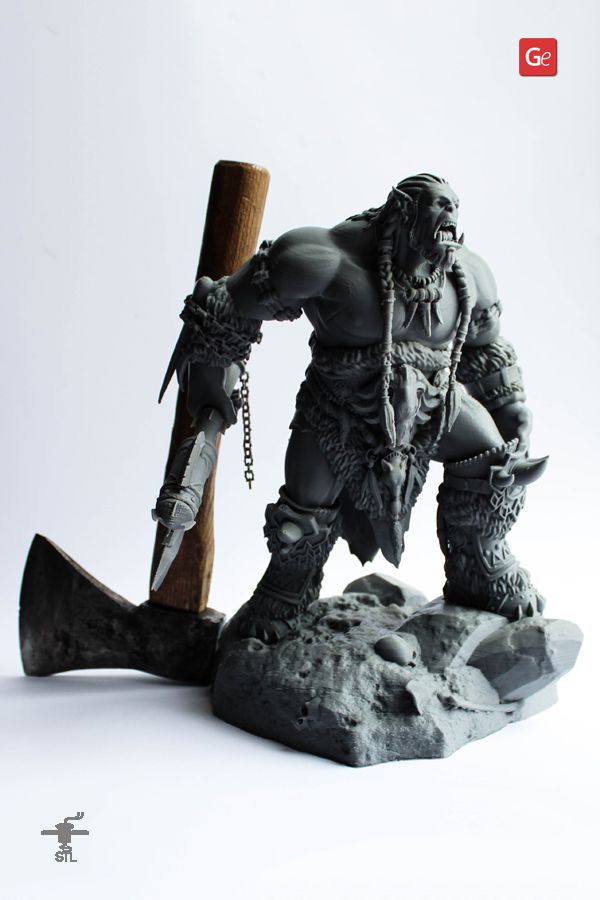 The main thing is that the 3D printing market develops, and there are all conditions for this.
---
Text and cover photo: Unsplash
Hearthstone: Heroes of Warcraft
Each of us has our own hobby - a favorite thing that cheers us up, distracting us from everyday troubles. What do you love? Maybe read, collect models of aircraft, sculpt clay figurines of animals? Yes, the list is endless...
Today, cosplay is widespread in the world - the recreation of images of heroes and various items from popular films, video games and books. Would you like to immerse yourself in an incredible fantasy world?
As a gift for a HearthStone lover, I was asked to model a lid for a box, but it wasn't without my imagination... My main activity is related to the 3D industry. I am developing this area in the Russian Industrial Company (RPK) and run my own Internet community Speed3DPrint. RPK is engaged in the sale and implementation of various modeling software and cooperates mainly with large companies.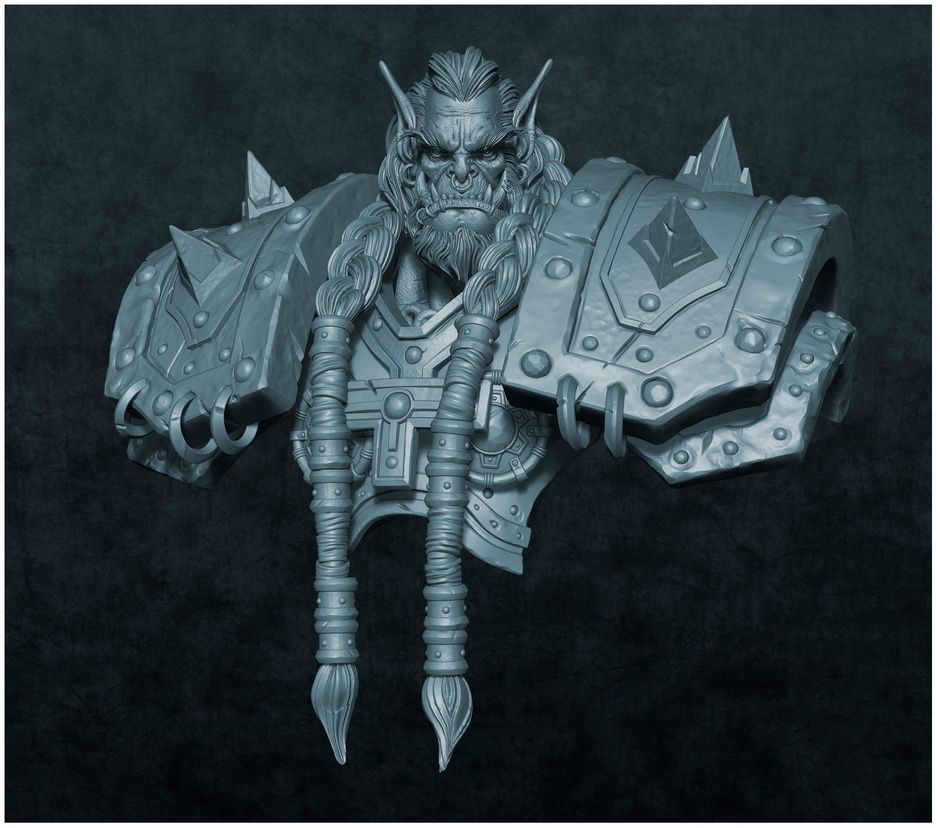 Speed3DPrint, on the other hand, works with individuals, and the main activity of the company is to create 3D models. The main orders are the development of models of the heroes of popular video games, accessories and costumes for cosplay.
3D modeling opens up new horizons for me. When you make a figment of your imagination into a real object, it's an incredible feeling! 3D printing is a special delight for me. This technology allows me to quickly and cheaply implement my unique projects. One of the alternatives to 3D printing in my work is the use of CNC machines. However, the cost of a finished product created using this technology is many times higher.
Now I want to talk about my small project - the creation of an accessory from a popular video game. I was once asked to recreate a box from HearthStone, the famous video game from Blizzard Entertainment.
I set to work with enthusiasm and soon received a 3D model of the lid. It was assumed that it would be printed on a 3D printer, and the base of the box would be made of wood.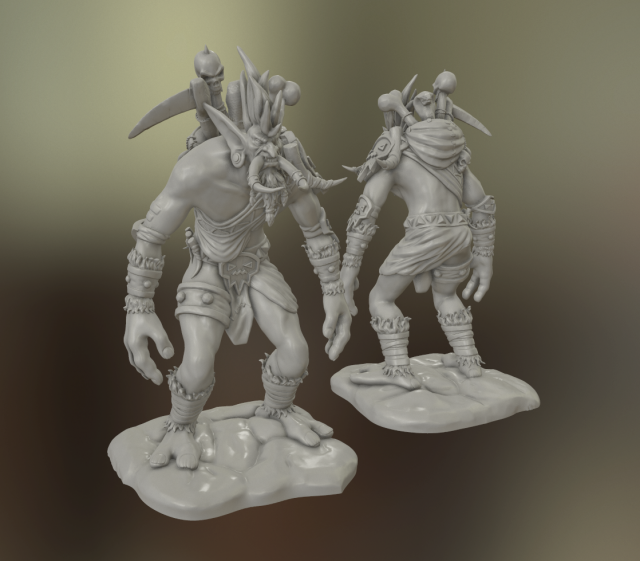 However, it was not without difficulties - we miscalculated a little with the sizes.
Since the lid turned out to be of good quality, I decided to replace the wooden base with a plastic one. Here I turned on the fantasy: I added the logos of the warring factions according to the game scenario (Horde and Alliance), put patterns on the walls, and inside the box I made frames for the heroes. Having finished the modeling stage, I moved on to the printing process.
In a 3D printer, first of all, a closed camera, speed and print quality are important for me, which is why I chose PICASO 3D Designer to implement the project.
I have known PICASO 3D for a long time: RPK uses equipment from this manufacturer to create various layouts of workshops, devices, mechanisms (demonstration at specialized events). Starting to develop my own community, I began to use PICASO 3D Designer to print the created models.
Let's go back to our box. During the printing, I corrected the object several times to achieve the best quality.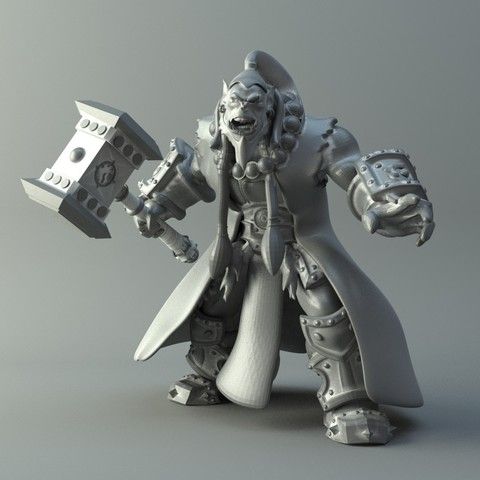 I also preferred to set in the settings almost the minimum thickness of the applied layer, provided that the walls of the box itself were wide enough. Thus, took a little more than 20 hours to print the product.
The use of 3D printing plays a decisive role in this particular project. The product is beautiful and durable. This effect could be achieved using a CNC machine, but the cost of manufacturing would increase at least 5 times.
Having assembled the box, we moved on to painting. The artist Stanisława Raponngo was involved in this fascinating but complex process. Acrylic paint was applied layer by layer, making our box more and more like the original. It is important to note that the artist also achieved an amazing effect of "antique" and "gilded surface", which gave the box a uniqueness and sophistication. In just a couple of days of Stanislav's work, we got the result:
As a result, we have achieved similarity with the original, but, nevertheless, our box is unique.