3D laser scanner solidworks
Reverse Engineering using an Artec 3D Scanner with SOLIDWORKS
Do you need to tweak a critical component but have no CAD data or drawings? Has one of your machine parts been discontinued?
Discover the power of reverse engineering using an Artec 3D Scanner and SOLIDWORKS!
Portable handheld scanners can be used anywhere to capture the specific data you need. The latest 3D scanning equipment and software from Artec has become the industry standard because of their wide range of capabilities, quick operation, and ease of use. From fashion to medicine, art to aerospace, users in all sectors have discovered how to take advantage of applications like these:
Reverse engineering
Inspection and quality control
Design and development
Surveying
Discover the limitless possibilities of 3D scanning with Artec's portable handheld devices. Lightweight, mobile and compatible with several popular tablets, Artec 3D scanners can be used absolutely anywhere to ensure a smooth capturing process without having to relocate objects to a particular place.
Artec Space Spider, Eva, and Leo 3D Scanners
The Artec 3D Scanner family includes:
Artec Space Spider is a hand-held 3D scanner designed specifically for CAD users and perfect for reverse engineering, product design, and quality control.
Artec Eva is a hand-held 3D scanner, ideal for making a quick, textured and accurate 3D model of medium sized objects such as a human bust or an alloy wheel
Artec Leo is a smart professional 3D scanner for a next-generation user experience; see your object projected in 3D directly on the integrated HD display.
Creating 3D scanning masterpieces requires smart and powerful software to capture, process, analyze and edit data. With Artec Studio 13 and an Artec 3D Scanner anyone can achieve professional results with the most comprehensive and straightforward 3D scanning software on the market today:
CASE STUDY: Redesigning an out of production part
To explain the scanning process, we've outlined an example in which an automotive customer needed to redesign a discontinued manufactured engine component without having CAD data or drawings of the component.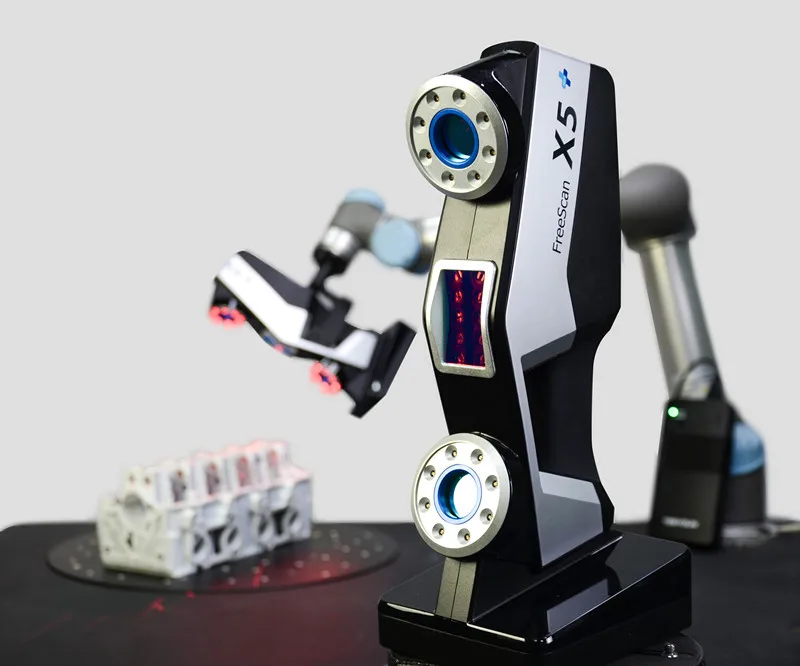 Step 1. We scanned the part using the Artec Space Spider and accompanying Artec Studio 13 software
Artec Studio software is designed to capture, process, analyze, and edit data. It is powerful while still being fast and easy to use. With smart geometry and colour recognition, there's little to no prep time before scanning and no need to add markers or targets to parts.
The scanning process is made up of capture, optimize, and fuse. Programmable and automatic features reduce the time from scan capture to fused mesh. When we scanned the automotive part, this process took 20 minutes, from beginning the scan to a finished model exported directly into SOLIDWORKS.
Scan of an automotive engine component (a cap) – shown in Artec Studio software
With .001985 inches accuracy, the Artec Space Spider ensured that the data we collected led to an end component that connected correctly with existing components.
Key features of the Space Spider:
Allows for 50 um accuracy
8 Frames per second
High density point cloud data
Scan exported from Artec Studio directly into SOLIDWORKS using the Geomagic for SOLIDWORKS Add-in
Step 2.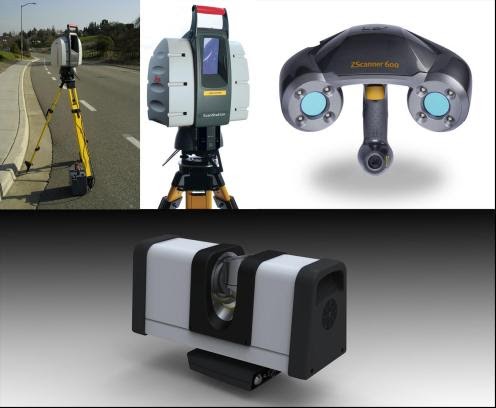 We reverse engineered and altered the part using the Geomagic for SOLIDWORKS Add-in
Normally when you import an .STL file into SOLIDWORKS, it is known as a dumb solid or graphics body. SOLIDWORKS has powerful tools, but the Geomagic for SOLIDWORKS Add-in, with its smart features, significantly reduces the amount of time you'll spend reverse engineering from scanned data. Using the full power of SOLIDWORKS with the added convenience of Geomagic software, you can pull information directly from scanned data via regions detection, mesh sketches, auto feature detection, reference geometry detection, and more.
Regions detection and mesh sketch using the Geomagic for SOLIDWORKS
Completed redesign with full design tree and component, ready for assessment and manufacture
Results
By using the Artec Space Spider and Artec Studio software, along with the Geomagic for SOLIDWORKS Add-in, this critical engine part was redesigned and ready for assessment in just seven hours.
We were able to remove guesswork and trial and error, resulting in an efficient and accelerated work flow.
Artec's compatibility with Geomagic for SOLIDWORKS (which lives handily within the SOLIDWORKS interface) gave us full access to the power and performance of all the software tools.
Overall, we spent far less time than if we had measured components and created sketches manually.
Would you like a demo of Artec solutions?
Contact us today to schedule a demonstration or get pricing from one of our Artec experts. We'll show you how Artec scanning solutions can improve your inspection, reverse engineering, and design processes.
How To Bridge 3D Scanning With 3D CAD
TriMech Blog, 3D CAD, 3D Scanning
By Ralph Gillis on
Did you know that 3D scanning has been around since Egyptian times? Okay, maybe not so much in the way we think of 3D scanning today, but they developed the early concepts of reverse engineering by creating 3D plaster-cast replicas.
Fast forward to today's scanners, which use laser and structured light technology that can capture highly accurate scans that range from very small, intricate objects to much larger objects in a fraction of the time! It's easy to appreciate how far this technology has come over the years and the many different industries that 3D scanning is helping revolutionize. In this article, we're going to cover some of the ways you can get your 3D scanning data into a 3D CAD environment where you can interact, manipulate and make the most of it.
Starting with the raw scan data
As a TriMech Application Engineer, I am fortunate that I not only get to use some amazing powerful products, but I get to experience how those products are used by our customers.
Some of the products that I really enjoy working with are the Artec 3D scanners! These amazing tools provide customers with the ability to capture point cloud data, are easy to use and are a tremendous asset to anyone needing to capture data quickly and easily.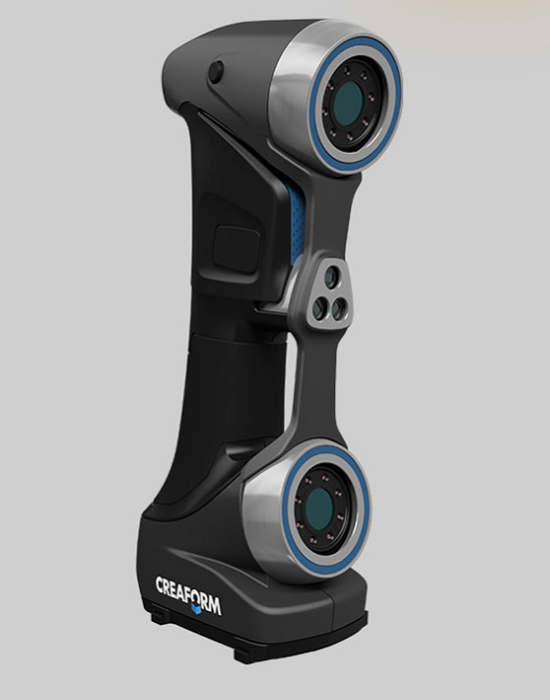 They interface with the Artec Studio software so you can easily export a variety of mesh data file types such as STL, OBJ, PLY or WRL, to name a few.
Working with Mesh Files
The challenge with mesh files is that they cannot be edited with standard SOLIDWORKS CAD features. They are a series of connected triangles (also known as tessellations).
This is not to suggest that mesh files are not useful. While you can 3D print directly from the mesh file, there are options available that allow you to convert the mesh into workable features, such as surfaces and curves, which can be referenced for 3D solid modeling.
These options include:
ScanTo3D (SOLIDWORKS Professional/Premium Add-in):
Capability of editing and cleaning up mesh
Creating surfaces or curves
Mesh Modeling Tools (SOLIDWORKS 2018 and newer)
Importing directly
Converting to mesh body feature
Combining mesh bodies (Add, Subtract, Combine)
Direct Editing of Mesh Bodies (SOLIDWORKS 2020)
Directly edit tessellated geometry
Trim operations
Delete and Fill
Geomagic for SOLIDWORKS
Create mesh from scan data
Advanced mesh edit/repair
Advanced mesh cleanup tools
Feature extraction capability (Extrude, Revolve, Sweep)
Using Scan Data for Reverse Engineering
Do you have a part that needs to be replaced, but you don't have a CAD model or documentation from which to fabricate? No problem! If your goal is to reverse engineer from your mesh data, Geomagic for SOLIDWORKS is the best integrated 3D Scan to CAD solution we've found that bridges this gap.
Using a history-based modeling workflow, a user can extract geometry, create sketches and model features all while referencing the original imported mesh data. Utilize a hybrid modeling approach by also using the existing SOLIDWORKS features you know and love.
You can even extract complex surfaces!
But what if your geometry is much more complex? If your design consists of freeform, swoopy surfaces, then you can take advantage of the Auto Surface command which does the mesh-to-surface conversion for you. Can you image trying to extract features for this dinosaur model? Me either!
Fully converted data using the Auto Surface feature took less than 3 minutes!
>> Learn more about using 3D scanning for reverse engineering
The different options to work with mesh data allow you to create amazing designs. With these different options, you can edit geometries and add and edit design features to perfect your models.
If you're looking to expand your engineering capabilities to 3D scanning and want to see the Artec Eva and Space Spider capturing object geometry and color, check out our on-demand webinar.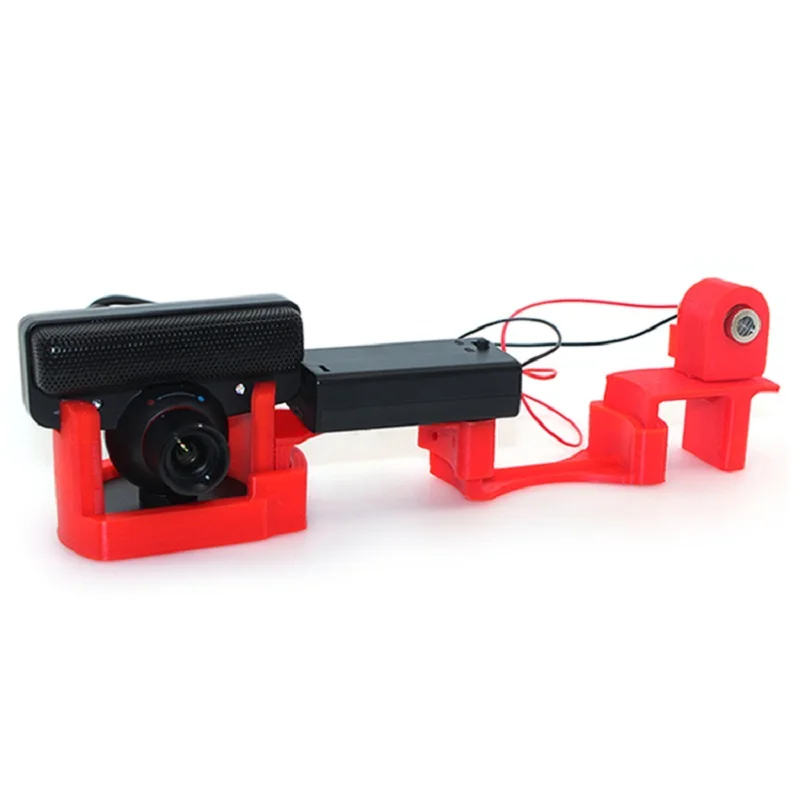 SolidWorks and 3D scanning technology must tell a story!
3D scanning This is a technology that allows you to create digital versions of certain content in the real world.
That sounds amazing. Theoretically, when you photograph something, you immediately get a perfect digital version of that object. When the real situation is not so simple. You can scan the object, but the digital version is not perfect. It takes a lot of post-processing to get a good digital version, but currently it's still not 100% perfect.
Since it's such a hassle, why do you need a 3D scan? In fact, it's a really great technology that can recycle old parts or create custom products for people to fit perfectly.
There are three main types of 3D scanning on the market today. above all: Photogrammetry . Second: 3D Structured Light Scan Last Contact Scan 。
In this article, we will focus on the most basic forms of 3D scanning: Photogrammetry 。
This is the easiest way to 3D scan because no special equipment is required to perform this operation.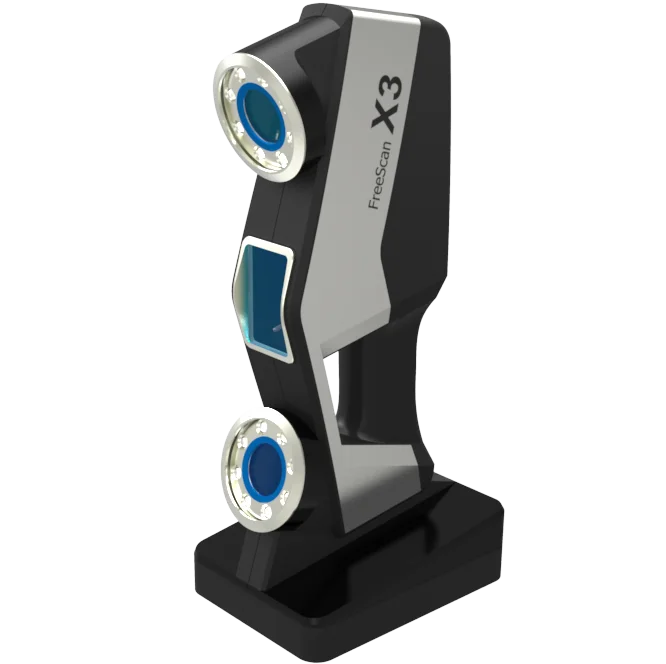 You just need to put your phone in your pocket. Photogrammetry is performed by taking a series of shots around an object in a photograph or on a scanning device. These photos are then imported into the software, which projects the image and uses the light and dark tones of the image to build a point cloud. It will be converted to a 3D file and we can import it. SolidWorks c.
Next, we'll scan the theme and make these fashion glasses perfect for our theme.
One problem with photogrammetric scanning is that it is not very accurate. You can see that the scanned surface is very rough. There is another problem: the file size is very large and we cannot import it as Solid body STL or Surface STL. We can only paste it as a graphical STL. This means that we cannot edit it or move the scan into SolidWorks.
is SolidWorks 3D image in the background, and then we can create from it. To get better and clearer scans, you need more accurate methods, but other types require special equipment to work.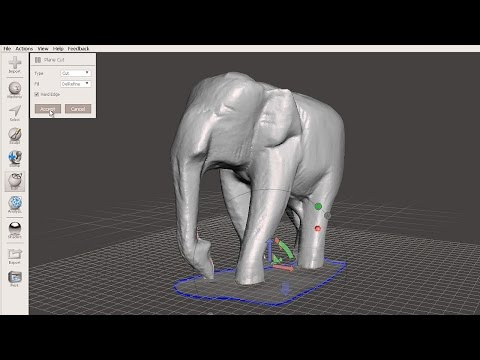 The cheapest form of 3D scanning that requires equipment is the structured light 3D scanner. Use a projector to project a laser or light pattern onto the model's surface. The camera then photographs the light and measures the shape projected onto the surface to determine the shape of the object. Do this around the model until the entire object has been scanned and a 3D model has been created. This can provide a good overall accurate size for an object, but it cannot accurately capture fine details or small geometric shapes. Thus, a shape such as a circle would not be a perfect circle.
To get a more accurate scan, you need to use Contact Scan. Use the probe probe to gently touch the surface of an object and accurately display those points in the 3D environment. You can use the SolidWorks Structured Light Scanner or Fill in the gaps between measurement points.
Since the whole process can be automated, some companies use contact scanning for precise inspection and quality control of the production line.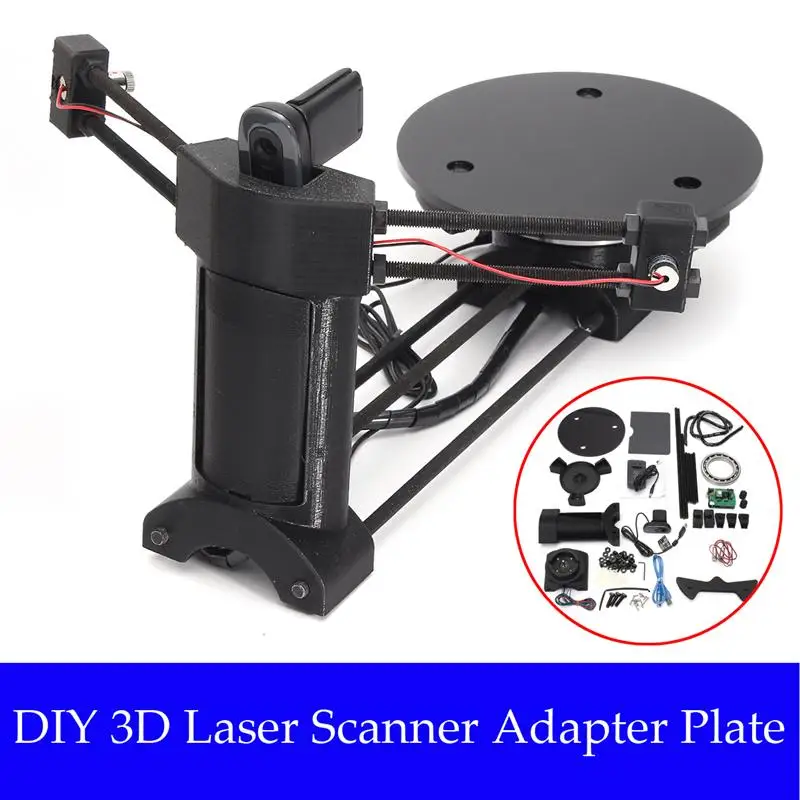 3D distance scanning technology, which can be controlled with a touch button, still has a long way to go. Before you have a perfect digital version, you still need post-processing and SolidWorks Some reconstruction work has already been done.
Scanning human anatomy to create custom versions of wearables is a good use for scanning. Scanning before making a table can speed up processing and make it easier to process parts. It can also be used to reverse engineer parts that are no longer in production. Many such applications can be seen in the vintage car collection. Many older car manufacturers don't make parts for specific cars, so scanning existing cars to reproduce certain parts is the easiest way.
I hope one day 3D scanning will become a simple automated process that will work seamlessly with most production molds. Although knowing that will develop in this direction. But I still hope we can see it as soon as possible.
PS: 9 days left until the Huidu Chongqing SolidWorks Offline Automation Industry Application Seminar.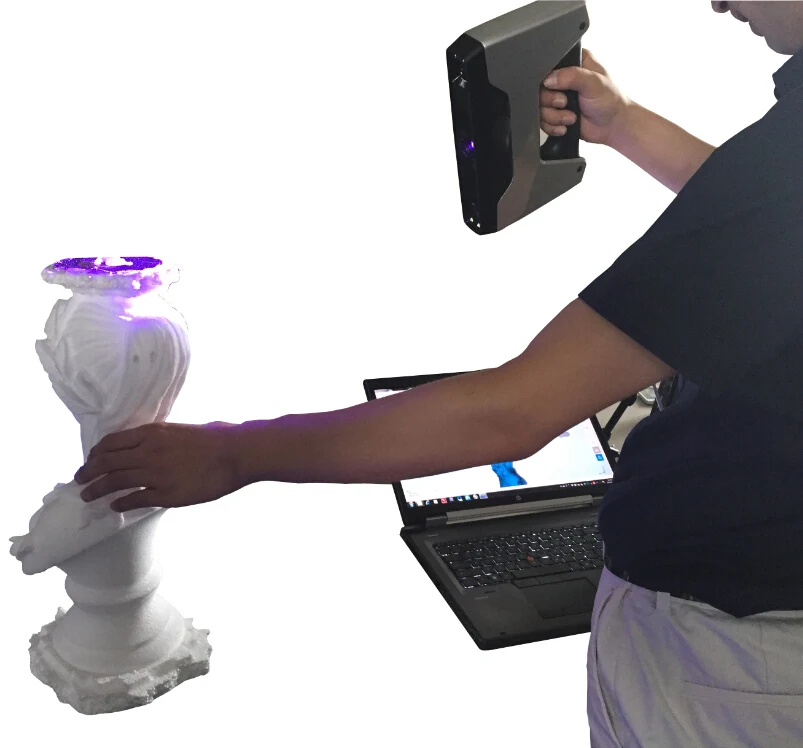 Friends who want to participate can enter the Huidu official website to register ~
---
Smart recommendation
JavaScript's Four Methods, Prototypes, and Prototype Chains Create Objects
1. Create objects: All objects in JavaScript are created by building functions. Functions in JS are also an object, and this is a special object 2. Prototype object: 1. If the object itself is a function...
Recommend Android commonly used plugin
Installing Android Studio Installing Plugquin-in: File -> Settings -> Plugins -> Browse Repositories -> Enter the plugin you want to install 1. Color Manager: after installing render...
Imports Pycharm Import Works Annotation Tips
Pycharm has a red error when importing a custom module, but runtime is fine, showing error message: No module named test1 less... (Ctrl+F1) Inspection info: This in...
[SOGOU] Find the string containing the smallest string of all characters
String contains N characters, where there are M different characters, N >> m, find the smallest time and space to find the shortest string containing all M characters, ignore special characters.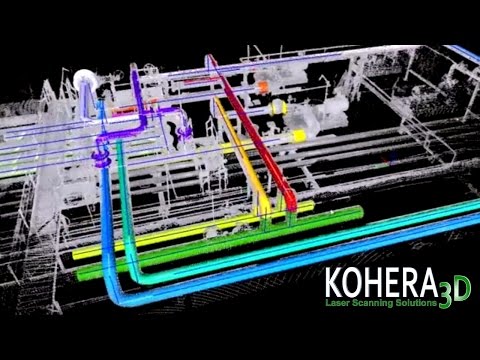 ..
Building a Python programming environment (on a Windows system)
1 Download the Python Installer Package 2 Install Python 3 About IDLE 4 How to Run a Python 4.1 Program Programming Python 4.2 Interactively Writing Python Code Source Files Because...
You might also like
Android Dynamic App Resolution
Android6.0 Dynamic Application Permissions Add Related Permissions in Inventory File Check Permission - Dynamic Application Permissions - Results Execution Method...
| Dijkstra Multi-Shortest Path | 1003 appearances (25 points)
link...
C Translation and Compilation Steps
Translate Above image first, image taken from C and index: As you can see in the figure, a source program can consist of one or more source files, which are converted according to...
Oracle Create Table Space and Users
...
Common modules and how they work
Reference articles 1 time and date module time module time module date and time module 2 random modules 3.
os module 4 repeat module 1 time and date module time module In python,...
Leica CloudWorx for SOLIDWORKS | Leica Geosystems
home
Products/Solutions
Laser scanners
Software
Leica CloudWorx
Leica CloudWorx for SOLIDWORKS
Leica CloudWorx for SOLIDWORKS
Leica CloudWorx for SOLIDWORKS allows users to create models and lines from point clouds stored in Leica Cyclone or Leica JetStream directly within the SOLIDWORKS environment.
CloudWorx for SOLIDWORKS dramatically speeds up operations for businesses of all sizes so your teams can get professional results with less effort.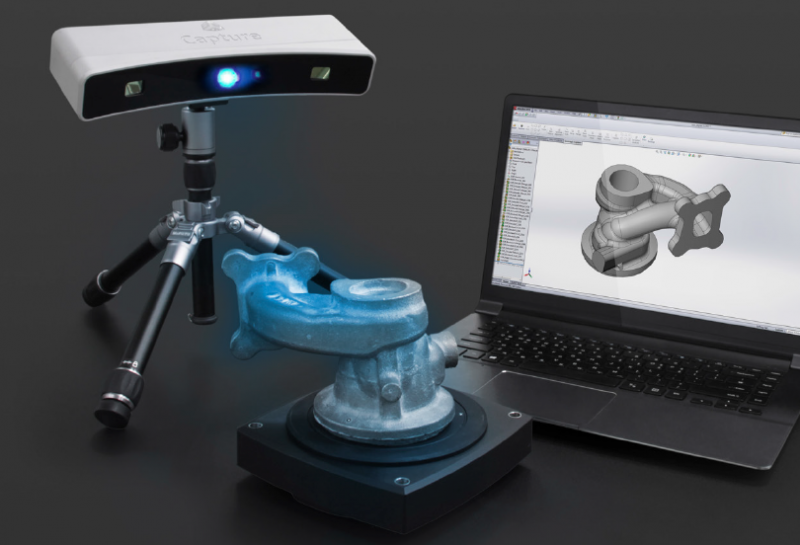 The most common workflows are faster and easier with intelligent automation and tools such as:
Catalogs of steel structures and pipelines for efficient addition of objects to the project
Point assignment
Coordinate system orientation
Project points
Previous Next
Simple point conversion in model
Optimize modeling of existing structures in CloudWorx for SOLIDWORKS with the flexibility to import multiple point formats and COE files as objects and meshes.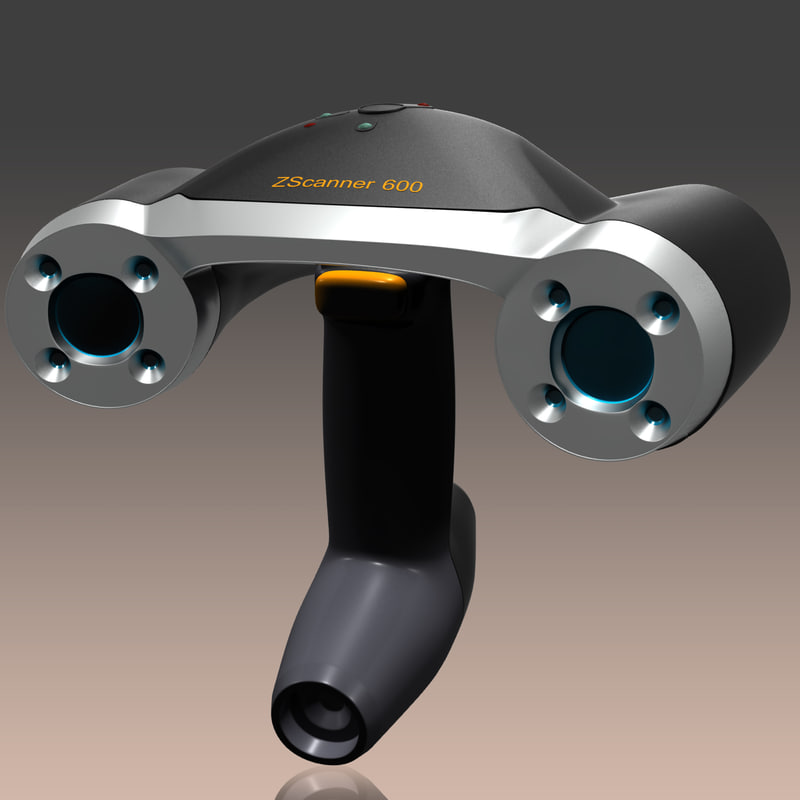 A set of dedicated modeling tools for point cloud data includes automated functions for many common modeling tasks.
Support for any amount of data
CloudWorx for SOLIDWORKS is the most feature-rich point cloud solution in the SOLIDWORKS environment. CloudWorx easily handles projects of any size, from individual sites to entire manufacturing plants with billions of locations. You'll be able to visualize projects in a real-world context, identify data discrepancies, and create extremely accurate models based on the real environment.
Fully compatible
CloudWorx for SOLIDWORKS is fully compatible with Leica Geosystems laser scanning software. Use JetStream Enterprise or LGS* universal digital reality files to work with your CloudWorx designs in 10 different CAD systems.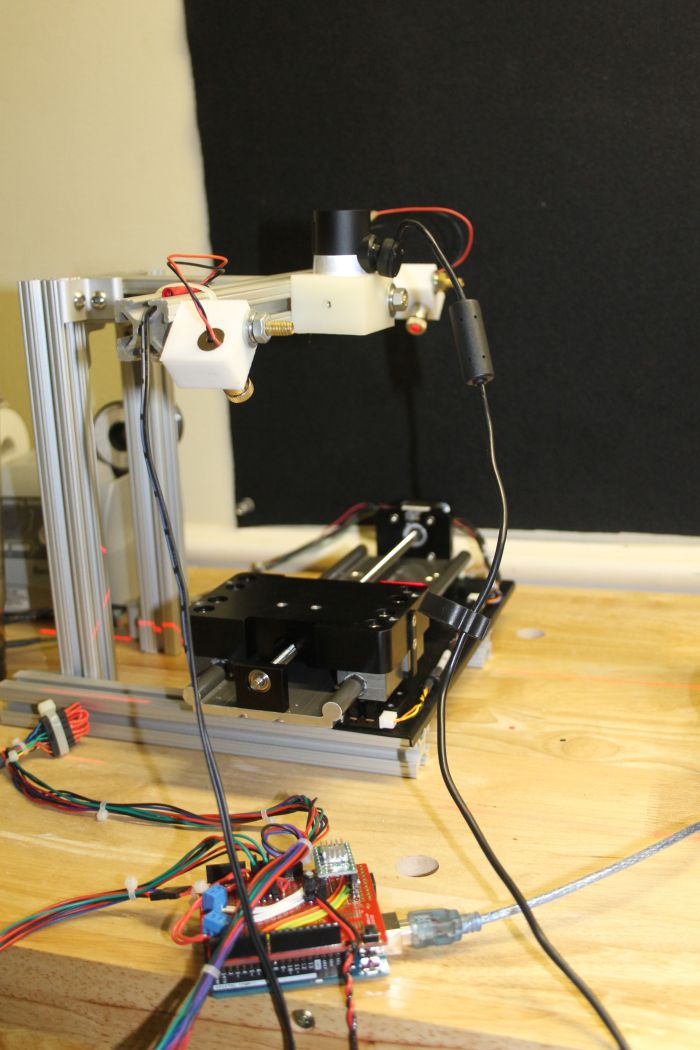 System level integration
CloudWorx for SOLIDWORKS is a system add-on that allows you to work with huge point clouds not in a separate application, but directly in the SOLIDWORKS environment. You can use native SOLIDWORKS part assembly hierarchy data when processing point clouds, meshes, and objects.
Downloads
Data Sheets
Leica CloudWorx for SOLIDWORKS
Leica Cyclone PUBLISHER
Technical Specifications
Leica CloudWorx
Leica Cyclone PUBLISHER
Case Studies
Surveying & Engineering
Improved Efficiency with CloudWorx for SOLIDWORKS
Exact scan of two cooling towers
Scan Till You Drop
Exploring The Rate Of Climate Change From Deep Within The Earth
Game On With Laser Scanning
Fitting Together Pieces Of A Puzzle
When Every Millimetre Counts
Creating A New Ski Jump Complex
How Hollis Captures Processes Manages And Delivers Reality Capture Data
Surveying Germany's Biggest Aqua Park
Capturing Reality in One of the World's Busiest Airports
Laser Scanning has Transformed Efficiency for Faithful Registered Surveying in Japan
Building Construction / AEC
Reality Capture For BIM
From Paper Maps To Laser Scans
Speeding Up BIM Reconstruction of Historical Building with Laser Scanning
From Tape To Point Cloud
Using Laser Scanning Technology for Retail Redevelopment
Bringing BIM4ALL
Gilbert Ash Constructs Mayhew Theater at the UK Foreign & Commonwealth Office
Infrastructure
Advancing Mexico's Transportation Infrastructure
Improving the Railway Infrastructure of a Capital City
Scans, Spans and Automobiles
Mirroring Reality for Rail
Setting the World's Shortest Railway Back on Track
Protecting Heritage with Upgraded Rail Clearance
Plants & Ships
Plain Sailing with 3D Plant Design
SOS Shipbuilding on Scans
Sweet Success in Plant Documentation
Bringing Safety Productivity with Laser Scanning
Leica Geosystems Laser Scanners and Hexagon PPM 3D Design Software Access 'True Reality'
Revolutionizing the Luxury Yacht Building Industry with Laser Scanning
How Element6 Delivers the Future of Plant Engineering with Laser Scanning
Renovating Complex Structures with 3D Laser Scanning
Fighting Time and Tide to Capture a 5 Hectare Coastal Construction Site in 3D
Recipe for Success: 3D Laser Scanning for Tank Inspections
Public Safety
How Johnsons County is Recreating Crime Scenes with Laser Scanning
Changing the Game for Public Safety Professionals with the World's Fastest Laser Scanner
Transforming Reality into Photorealistic Virtual Reality with Laser Scanning
Heritage
The Reality Capture Of Ellis Island
Digiting The Mighty Taj9 By Analysing The Past
The Lower The Safer
Preserving Mankind's Past from Mother Natures Quakes
Transforming Ayacucho into a Digital City
Digitalising Frank Lloyd Wrights Desert Laboratory
Digitalising The Spanish Royal Palace with Laser Scanning
Digitally Preserving Hukuru Miskiy
Capturing Egypt's Sistine Chapel with the BLK360
Unveiling the Mystery - An Ancient Water Clock with Laser Scanning
Preserving Romania's Speleological Heritage with Point Cloud and GNSS Data
Rescue Mission: Using Reality Capture to Plan the Redevelopment of a Former Convent
Utilities
From the Laser Scanner to the Office in Near Real Time
Science & Education
Protecting The Alpine Rhine Valley From Flooding
Media & Entertainment
Blockbuster scanning: Using LiDAR for Joker & John Wick
Software
Leica CloudWorx Installation Files for SOLIDWORKS
Leica CloudWorx release notes for SOLIDWORKS

Services
Active Customer Care
Customer Support Packages
myWorld Customer Portal
Related products
Leica BLK360 3D Laser Scanner
Leica RTC360 3D Reality Capture Solution
Leica ScanStation P50
Leica ScanStation P40/P30
Leica Cyclone
Leica CloudWorx
Leica TruView
Leica JetStream
Accessories for 3D laser scanners
contact-for-laser-scanning
As of v7.