Spool for 3d printer
5KG PLA 3D Printer Filament
$89.95 - $94.95
(75 reviews) Write a Review
5KG Texas Size Spool PLA 3D Printer Filament 1.75 mm 11 lbs
Rating Required Select Rating1 star (worst)2 stars3 stars (average)4 stars5 stars (best)
Name
Email Required
Review Subject Required
Comments Required
PLA filament is an affordable 3D printing filament meant for every maker. ZYLtech PLA filament is formulated to highlight the best attributes of the material, like reliability and ease to print. Each 5kg (11 lb) spool is perfect for bulk or long printing projects that require quality and dependable parts.
Tagged: 5kg Filament, 3D Printer Filament, PLA Filament,

SKU:

FMT-PLA-5KG

Easy to Print?:

Easy
Price:

$89.95 - $94.95

Availability:

In Stock

Order Now:
Quantity:
Description
Full Specs
Print Tips
Why Choose ZYLtech?
Warranty Information
Black/White/Gray/Silver/Panhandle Khaki PLA - 5 Kg Spool
Go Texas Size and Save!
Our 5kg Texas size spools will save you around 12% and  improve cost effectiveness by about 50% compared with 5 individual spools! 
Why ZYLtech PLA 5kg Rolls?
ZYLtech 5kg rolls are ideal for:
Stress-free Long Prints

No more worrying about running out of or having to change filament when you're printing those large format or long print jobs!

Perfect for bulk or continuous product manufacturing

Ideal for continuous manufacturing, print farms.

Waste Reduction

Reduce Spool waste by over 25% with one 5kg spool vs five 1kg spools.

Time Efficiency

Time efficiency is key during production!  No more changing out those 1kg spools!
*Utilize our 5kg Spool Holder for smooth and controllable pull from your 5kg Spools.
Technical Specifications:
Filament:

Diameter: 1.75mm
Tolerance: ±.05mm
Density: 1.27 g/cm³
Appx Length on Spool: 1,635 meters

Spool Dimensions:

Outer Dimension of Spool:  11. 5" x 6"
Inner Hole Diameter:  32mm

Recommended Temps:

Print Temperature: 205±10°C 
Recommended Bed Temperature: Not needed, but if printer has heated bed, 40±15 °C

Recommended Build Surface:

PEI
Microporous Coated Glass
Painters Tape
Glue Stick or Hairspray on Glass (use caution with adhesives as PLA may adhere very well)
Pro Tips from the ZYLtech Print Lab:
Leveling for PLA filament:

If you use the paper method to level, we usually suggest leveling as you would for PLA then setting a Z offset of +.5-1mm.

PLA does not like to "squish."
First Layer Adherence:

We have found that 0% fan for the first 2 layers gives the best chance to avoid curling/warping.

Layer Adhesion:

PLA 3d printer filament will adhere to itself more efficiently when printed with little to no parts cooling fan.  If you are working with fine detail or bridging, you will have to experiment with parts cooling fan settings for best results.

Stringing and retraction:

You will typically need to increase the retraction distance and retraction speed vs printing with PLA.  You will need to experiment with stringing and retraction test models to dial in your machine's settings.
Why Choose ZYLtech?
Affordable Quality

ZYLtech strives to provide our customers with the highest quality 3d printer filament at the most affordable price.

Fast US Based Shipping

All of your products are packaged and shipped directly to you from our facility in Houston, Tx.  

Amazing In House Customer Support

You'll experience great sales, customer service and technical support directly from our in house team.  We truly care about our customers and appreciate each of you! We're here 5 days a week and are ready to help you any way we can!
All of ZYLtech's products are supported by our friendly, in-house team based in Houston, Tx. If you ever have questions about products or need support on a project, the ZYLtech family is here to help!

Single Source Manufacturing

All of ZYLtech's 3d printer filament is sourced from a single manufacturing facility so you can expect consistency and reliability roll after roll. 
All of our 3D printing filaments are backed by our 30 Day 100% Customer Satisfaction Guarantee. If you need to return an item, please Contact Us with your order number and details about the product you would like to return.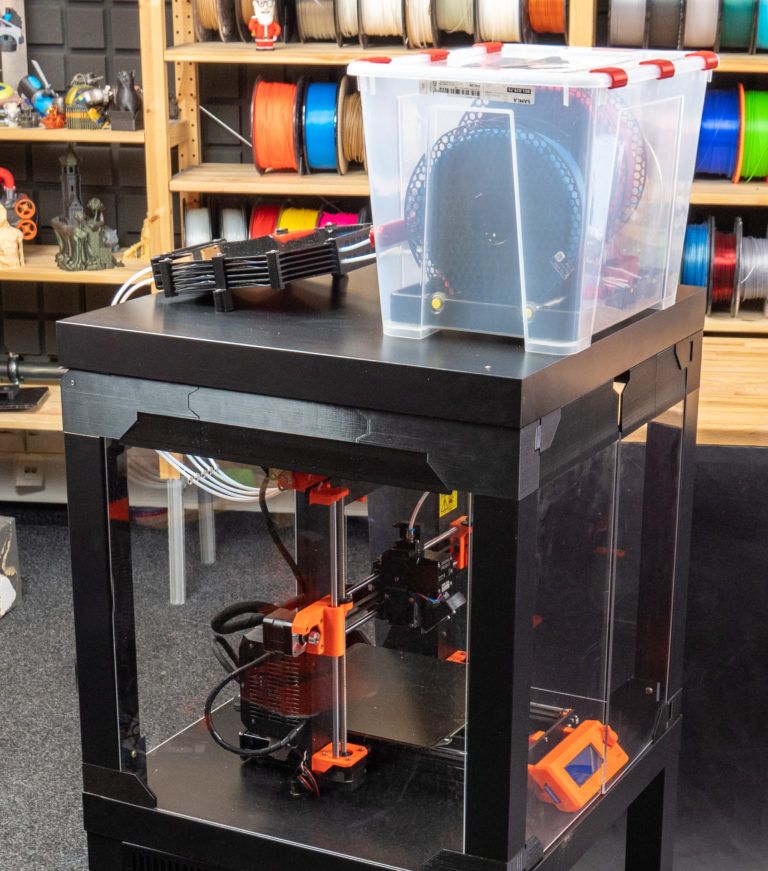 We will respond quickly with instructions for how to return items from your order.
75 Reviews Hide Reviews Show Reviews
5

5K Spool

Posted by Jared Choate on Sep 17th 2022

It's a great deal. Buy in bulk. Just beware this is massive. Your regular spool holders won't work with this. You will need special accommodations. Definitely worth it though

5

texas sized pla

Posted by mike on Aug 9th 2022

good size can run a long time without running out and prints beautifully without breaking of clogging

5

Texas Sized 5kg PLA Spool Ceramic White

Posted by Sherm on Jul 26th 2022

Well. . This is my 5th roll I they work great and I just keep ordering them :)

5

texas sized pla

Posted by mike on Jul 18th 2022

was not sure it would fit on my rack but it did and is perfect do not need to worry about running out to quick and seems to print nice with no fraying or stringing and no sudden breaking looking to buy again real soon
Related Products
Customers Also Viewed
Notes: 3D Printer Filament Spool Weights
Once you've been 3D printing for a while, you're sure to amass a tower of used filament spools, as I've done …
This is a side-effect of the fun and practicality of 3D printing – the generation of (mostly) plastic waste.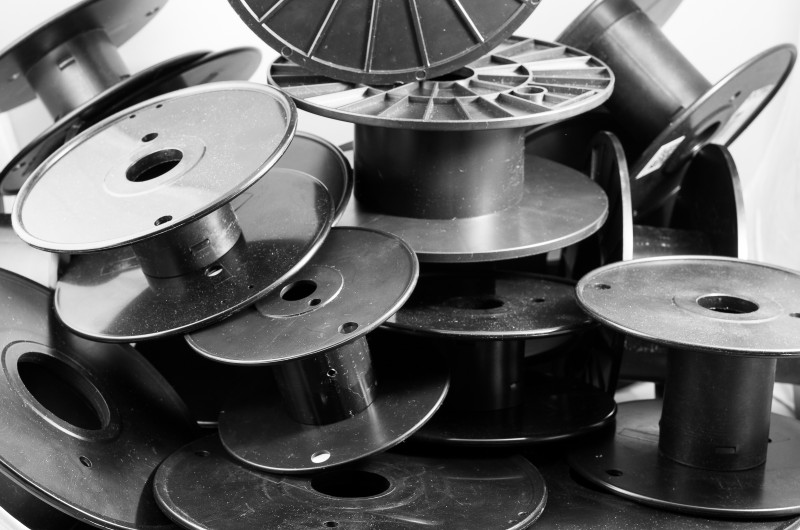 Some people have reused them to make storage boxes, which require some drilling and printing of drawers. However, that creates a new catch-22 – to create the drawers uses more filament which creates more empty spools! Besides, the designs don't really take my fancy either.
So what is one to do with the old spools? Perhaps we can wind wire, rope or something onto them. They might even be recyclable. But for now, I've decided the best thing I can do with my spools is just to weigh them!
Weight a Minute!
A classic question faced by most 3D printer users is "do I have enough filament on the reel for the job?" I face this question a lot, as I don't want to waste filament, I will print right down until it is completely consumed and then do a "hot-swap". But it would be good to know whether the job will be completed with the remaining filament or not.
Most slicers will estimate the weight of material necessary to print the object, so weighing the spool is a good way to know if there is enough left.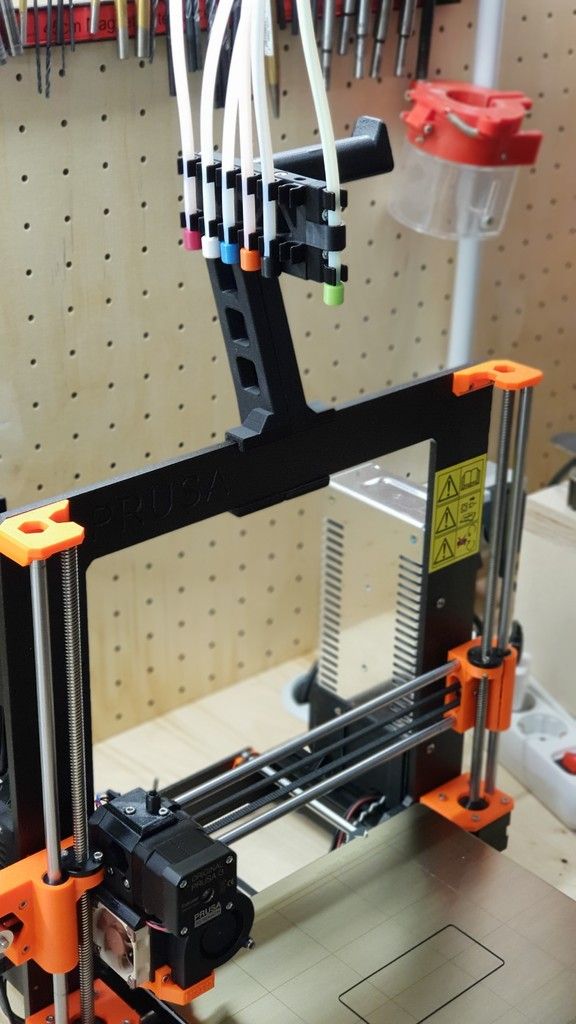 But because the material comes on a spool, we must subtract the weight of the spool to know the weight of the material!
Some users have weighed a new reel, subtracted the claimed amount on the spool (e.g. 1kg) to find the spool weight. But this technique has a limitation – namely that the amount wound onto the spool isn't likely to be a perfect amount, resulting in potentially over- or under-estimating the weight of the spool. Of course, if you only have only a new spool, there's not much you can do.
The best way would be to weigh empty spools to find out their weights. Some users have done exactly this and created various databases – such as this one from Printer Materials,  3DPrintingWiki and MatterHackers to name a few. Unfortunately, it seems filament often gets rebranded and new variants come out from time to time. This means I couldn't find any of the brands I was using on these databases. As a result, I decided to take pictures, measure the dimensions and weigh them myself!
Note: Measurements within about 0.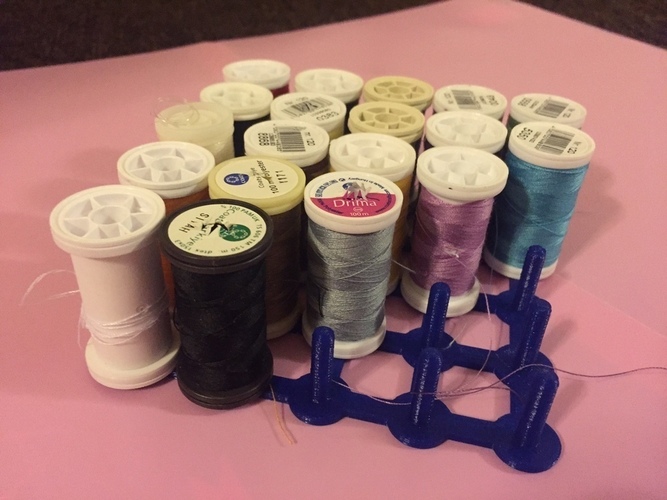 3mm, but errors will occur as
NOVA3D PLA+ Filament Reel and 1kg Silver Core
The NOVA3D PLA+ product comes on a cardboard core, necessitating the use of a refillable spool. The one provided is a translucent purple, seemingly of the eSUN design. Perhaps the NOVA3D PLA+ is all part of the eSUN refilament system. The reusable spool on its own measures:
Inner Hole – 54.66mm
Inner Width – 58mm
Outer Width – 65.5mm
Side-Wall Thickness – 3.8mm
Outer Diameter – 200mm
Weight – 159g
This cardboard core was taken from the grey coloured filament. This core on its own measures:
Inner Diameter – 93.5mm
Outer Diameter – 99.86mm
Side-Wall Thickness – 3.2mm
Weight – 38g
As a result, the spool and core would weigh about 197g together.
Anycubic Silver PLA 1kg
The Anycubic branded PLA arrives on this type of reel which looks to be a SUNLU reel.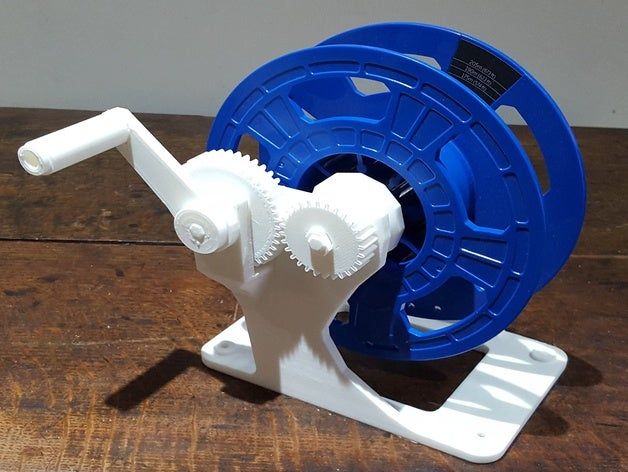 In fact, the barcode seems to have commonalities too, which is good to know. The reel measurements are as follows:
Inner Hole – 72mm
Core Diameter – 77.78mm
Inside Width – 53.67mm
Outside Width – 59.46mm
Side-Wall Thickness – 2.95mm
Diameter – 196mm
Weight – 127g
This appears to be the lightest spool of the bunch, being potentially more environmentally friendly than the other options.
Acccreate Green PLA 1kg
Acccreate PLA hasn't had the best reputation overall, as it is often seen as a cheap product that causes problems. The green spool definitely was not good quality material, but it seems that Acccreate products may come from several different places. This particular spool has solid sides and a diamond-stripe pattern on both sides, along with a small label with no branding. The spool itself measures as follows:
Inner Hole – 57.2mm
Core Diameter – 61. 25mm
Inside Width – 52.23mm
Outside Width – 60.6mm
Side-Wall Thickness – 4.35mm
Diameter – 195mm
Weight – 201g
This was the heaviest spool of the bunch but also had the smallest internal core diameter which was also coincident with the fact that I found the filament to have a snap towards the last few wraps.
Acccreate Black PLA 1kg
While the green Acccreate product is not great, the black coloured PLA comes on a different spool with label containing their own branding. I find this PLA a little less sticky and a little more brittle than the Anycubic, but it otherwise works fine and prints smoothly. The spool itself has an interesting design, with a "double core" and …
… an asymmetric design where the other surface has slots cut-out and the thickness of each wall is slightly different. I've printed many of these reels and I suspect I'll continue to do so, if I can get them, because of the very economical price.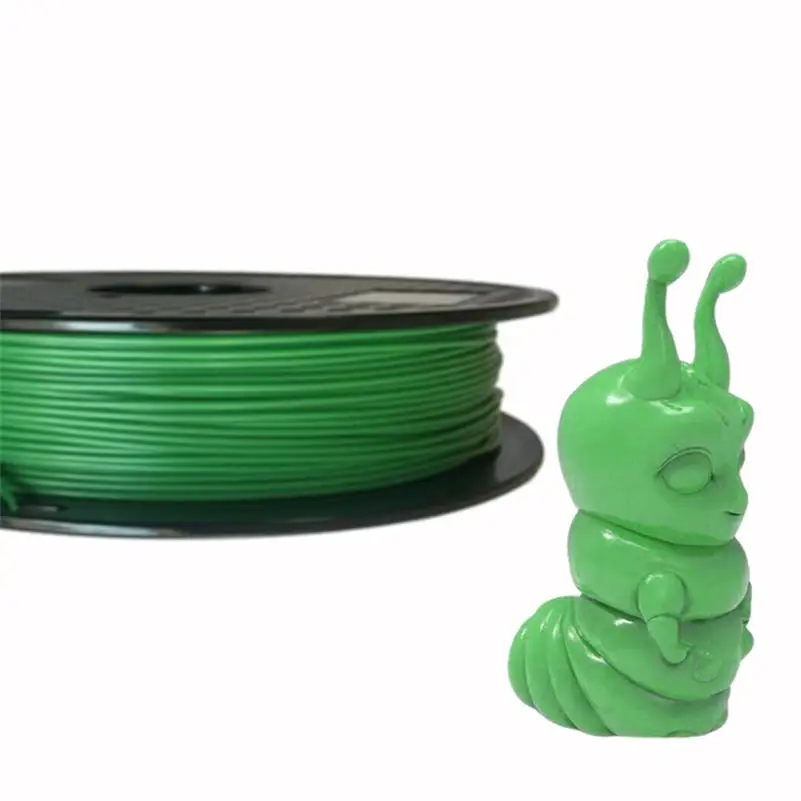 The measurements are as follows:
Inner Hole – 53.84mm
Core Diameter – 86.9mm
Inside Width – 57mm
Outside Width – 64.1mm
Side-Wall Thickness – 4.21mm, 3.11mm
Diameter – 200mm
Weight – 191g, 190g, 186g, 188g
Conclusion
Rather than just throw my spools into the recycling bin without a second thought, I decided to photograph, measure and weigh them in the hopes that this data would help me (and others) to better gauge if a reel has enough filament for a given print job based on its weight. It seems that the design of the reel can imply the material is made by a certain manufacturer, and that most reels are about 195-200mm in diameter with a weight in the 186-201g range with the exception of the Anycubic (possibly rebranded SUNLU) which managed a 127g weight. Other spool dimensions do not seem well standardised, with a range of values for the inner hole and outside width measurements.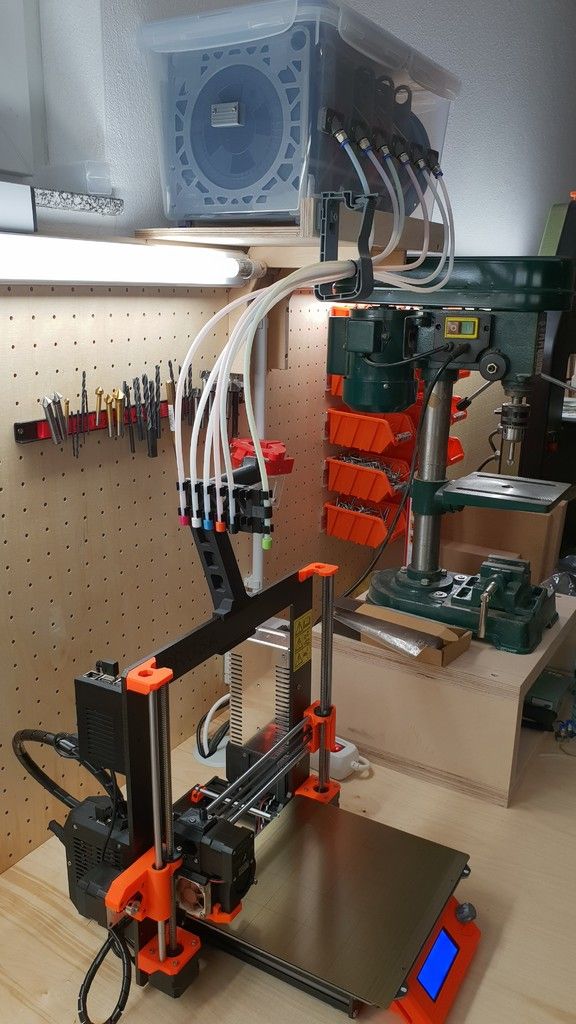 Speaking of which, I'm now down to my last 3kg of PLA in reserve … probably time to get some more!
This entry was posted in DIY and tagged 3dprinting, cheap, made-in-china, notes, number crunching. Bookmark the permalink.
Greg plastic spool options
Svold
Loading
06/13/2018
14406
3D modeling
Subscribe to the author
Subscribe
I do not want
9000 34
Article refers to printers:
Flyingbear P905
Good day.
When buying Greg plastic for my 3D printer, the question arose about suitable spools on which it would be convenient to put plastic coils (which are more profitable to order than with a spool), as well as good stability during prolonged use.
On the resources I have seen a lot of options that were either very heavy or vice versa quite fragile when used.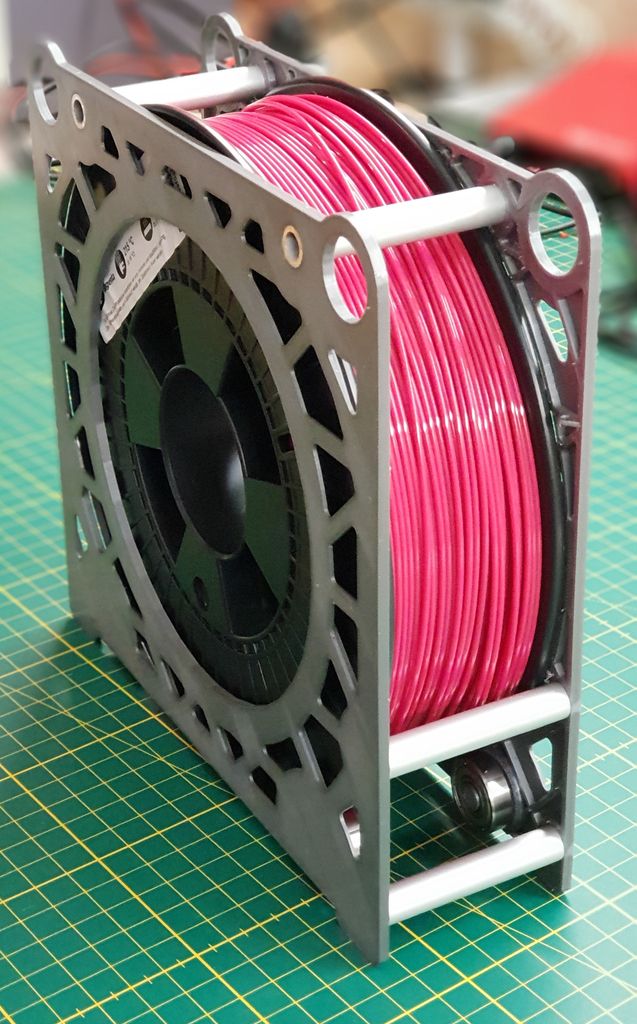 As a result, after a little thought, I decided to combine the idea of ​​a threaded connection (so that the coil was made of 2 halves, trying to use up as little plastic as possible) and the shape of a standard plastic coil, adding a little pathos to the theme of the plastic manufacturer's logo. As a result, we got this model (link to the coil):
Some time after I posted it, I began to remake the coil, taking into account the criticism that I received in my address and made a simple drawing of the walls (to reduce printing time), added stiffeners to the walls. The result turned out to be a coil that is practically not inferior in strength to the standard factory one (link to the coil):
About a week later I decided to redo the coil again based on the requests of people who came to me.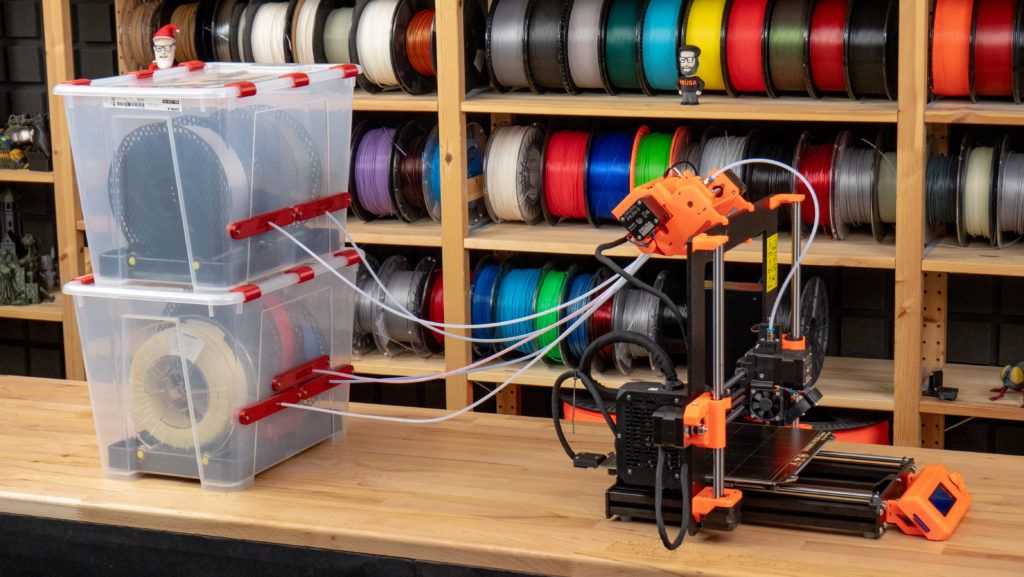 As a result, the mounting hole was increased to 40 mm, and the plastic consumption was also reduced without losing the strength of the coil itself (link to the coil):
Also, based on the principle, the simpler the better, I prepared a support model for these coils, which consists of 2 parts and showed itself very well (link to coil support):
reel for 3 divisions, which is assembled like 'Lego', for plastic leftovers (link to the typesetting reel):
I hope my article is useful, I wish you all good luck and good luck.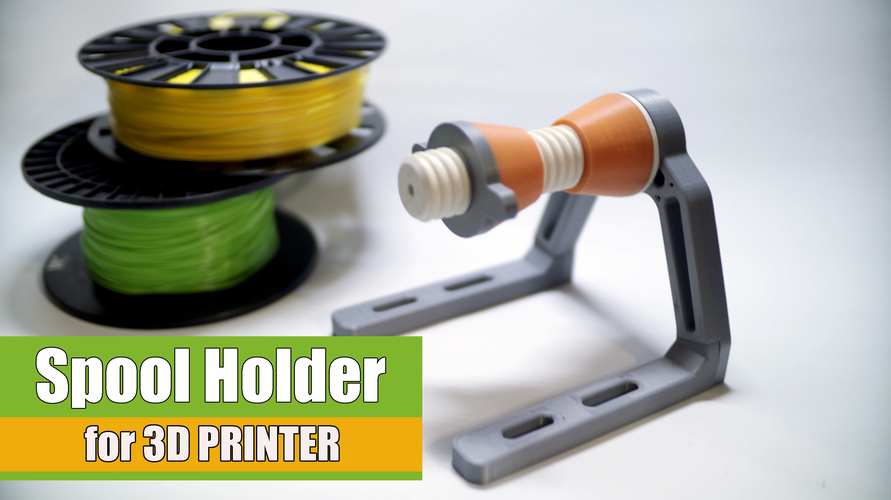 Follow author
Follow
Don't want
34
Article comments
More interesting articles
7
Subscribe to the author
Subscribe
Don't want
Hello everyone and welcome to my world of amateur 3D. I consider myself an amateur because I myself never...
Read more
vetrock
Loading
09/21/2022
390
3
Subscribe to the author
Subscribe
Don't want
Good morning.
Without losing.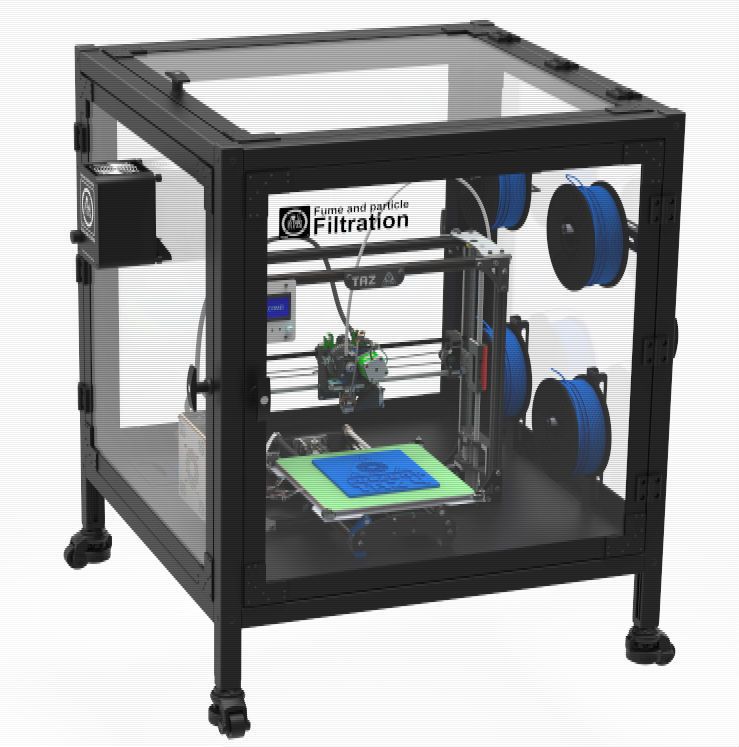 ..
Read more
xedos
Loading
04/28/2016
83997
135
Follow author
Follow
Don't want
Good afternoon Dear readers!
Today I would like to talk about the NetFABB B...
Read more
How to unravel a filament spool if it's tangled or knotted
A terribly tangled filament spool can completely stop any printing process and devour time. If coils are used or stored incorrectly, this can happen with any material, on any hub. Only here you don't have to immediately grab your head: if you do everything as it should be, then you don't have to unwind the entire coil throughout the room in order to then wind this filament back, and correctly.
In this article we will explain, firstly, what actually causes coils to become tangled and knotted.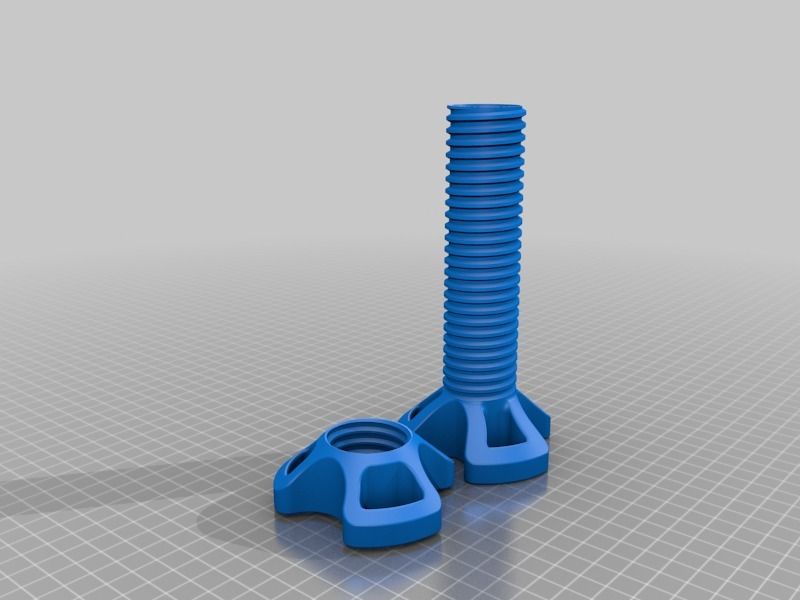 We will also tell you how to avoid this, and if it does, how to deal with it without interrupting the printing process.
So why do they get tangled up?
Contrary to popular belief, knots cannot be caused by poor quality or cross-winding. The geometric fact is that it is impossible to wind the thread in such a way that a loop is obtained. Imagine cotton thread and how it is wound on a spool - it is impossible to achieve a knot!
Do not let the coils be loose: they will sag, overlap, tangle.
At this stage, the real cause of knots is loose winding (or human factor, or transportation was wrong, or even stored incorrectly), winding, in which some turns of the filament stretched and moved, forming a tight pigtail.
Now, if you try to unwind the bobbin, the thread will get tangled pretty quickly; however, it may take quite a long time until the loop is tightened and the spool is not blocked during the printing process. The most unpleasant thing here is that, if there are loops on the coil, then it is not known when they will be tightened.
Prevention is the best cure
Since it is difficult to predict when the thread will become tangled, measures must first be taken to prevent this from happening. When you open a newly purchased or received spool, make sure the ends of the filament are secured. Unwinding can be blocked either through the guides at the ends of the spool, or - in the case of some fragile materials - with grommets.
Of course, when you cut off the end of the filament (which comes out of the thread guide hole, which is smeared with glue from the tape, etc.), it is very important to keep the filament taut, and that it is also taut as it feeds into the printer. Do not leave any sagging turns - then nothing will get confused.
If you happen to be storing the spool on its side, at least make sure the filament is taut.
In addition, some spindles or filament cages allow the spools to spin too freely, faster than the printer needs. As a result, the filament pigtail begins to rotate on the drum.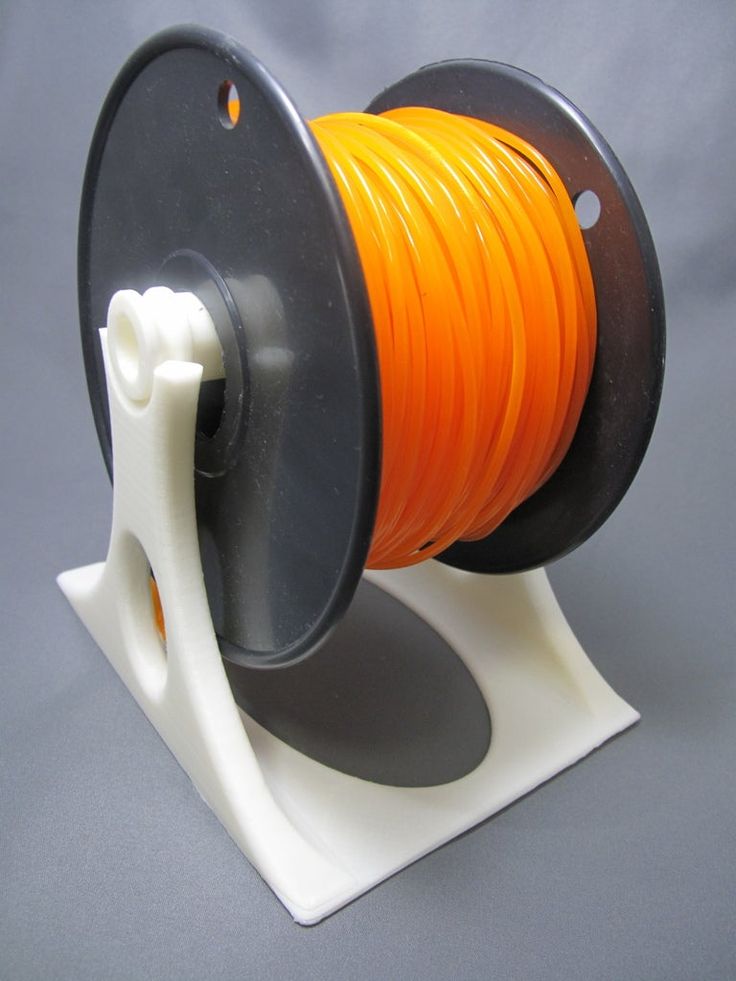 It is important that the spindle or spool housing does not allow the spool to rotate too freely. With spindles in most cases everything is in order, but the described situation occurs in the presence of bearings or when the friction force is too low. If your reel spins too freely, try slowing it down a little (just to avoid scratching the feed mechanism) with a rubber bushing or something else that will add a little friction.
If you are not currently working with filament, you must store it properly. Before blocking the filament through guides or retainers (which can be printed out like here), pull the filament tightly around the spool so that there are no loose turns. This ensures that the coil does not unwind during storage.
Walter's quite universal retainer with Thingiverse
It is also recommended to store the filament spools in an upright position, not on its side. This is because if there are loose turns on the spool, they will tend to fall off on the side, which can lead to tangles later when printing.