Dnd 3d printer
An artist created 3D models of every D&D monster, and they're all free
For more than five years, one man has been creating 3D models of every single monster in Dungeons & Dragons' 5th edition, and giving away those digital files for free, so people with 3D printers can make them at home.
Miguel Zavala's art project consists of more than 1,900 digital files, and he has nearly 3,000 paying subscribers supporting his work on Patreon. Polygon talked with Zavala about his work, and how (for the most part) he's been able to avoid the ire of D&D's publisher, Wizards of the Coast.
Zavala says he studied 3D modeling in college, but after a stint in the advertising industry he left it all behind. That's until five years ago, when his wife inspired him to make a hobby of creating digital models for his own 3D printer. After getting a good response on Reddit, he started taking commissions for custom figures. Eventually that income became enough to pay the rent, he quit his day job to work at 3D modeling full time.
"I've made almost 2,000 models so far" Zavala said, "covering all of the D&D books all the way up to [Mordenkainen's Tome of Foes]. It's just been a hell of a ride."
The income from his Patreon, where Zavala still does loads of custom commissions for his patrons and other D&D-adjacent work, now covers well more than just his rent. He also sells printed models of some of his minis online, but says the income from those is nominal at best.
Is the publisher of D&D OK with this? Zavala says it is, now that he's made some changes to his process.
A demonic alchemist that Zavala designed for one of his patrons.Photo: Miguel Zavala
Five years ago, Zavala says, Wizards actually cracked down on his project. All of his models were pulled offline for a time. That's because he was using another online platform to host them, and the fine print on that website stated that the platform holder would automatically assume rights to his creations.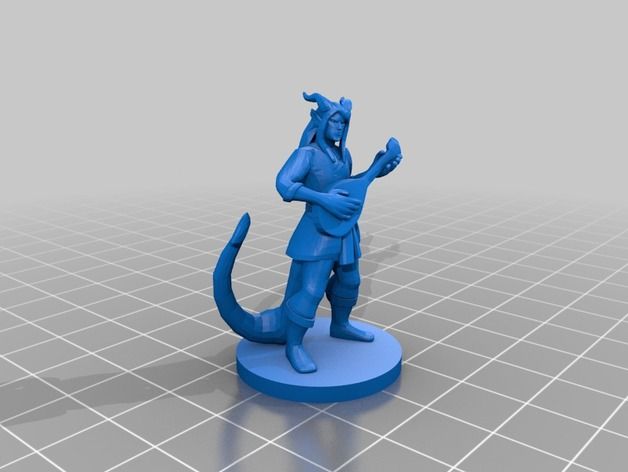 Wizards didn't like that, so Zavala switched over to Shapeways, which has different rules for creators, and he was allowed to resume his work.
"I reached out to them," Zavala said, "and very honestly, it was just like, 'Hey, I'm not trying to compete with you guys. I'm not trying to do anything like that. It's just some people don't have access to game stores, and some folks like to have a little extra creative balance in their games, and I make these things available for free.' [...] Once they understood that I wasn't trying to make an easy buck off of this, they immediately opened up."
Portions of D&D content are available to the public through the Open-Gaming License set up by Wizards. The publisher also has a formal policy on fan-created content. Zavala says he's careful to follow those rules. All of the files themselves are available for free, and certain monsters — like named characters from D&D lore and other items that fall outside of the OGL — are only available as free digital downloads.
You can find them all spread out across two different accounts on Shapeways. The first is called The DM Workshop, and the second is his own personal account.
"Wizards has been in contact with Miguel 'mz4250' Zavala," a spokesperson at Wizards confirmed for Polygon. "He does nice sculpts, and we appreciate the creativity he brings to the hobby! As long as he's following our Fan Policy and our [Open Game License], we don't take issue with what he's doing. D&D always encourages storytellers and creators to share what they are making with the community."
The very first 3D model that Zavala made more than five years ago. The updated version, created just this year, is at the top of this story.Photo: Miguel Zavala
Wizards has its own officially licensed lines of pre-painted miniatures, which are sold primarily in collectible blind boxes. There's also a smaller line of unpainted miniatures, but only about 30 models are currently being produced. While they're all very durable and high quality, there's really nothing like the variety that Zavala's free files can offer.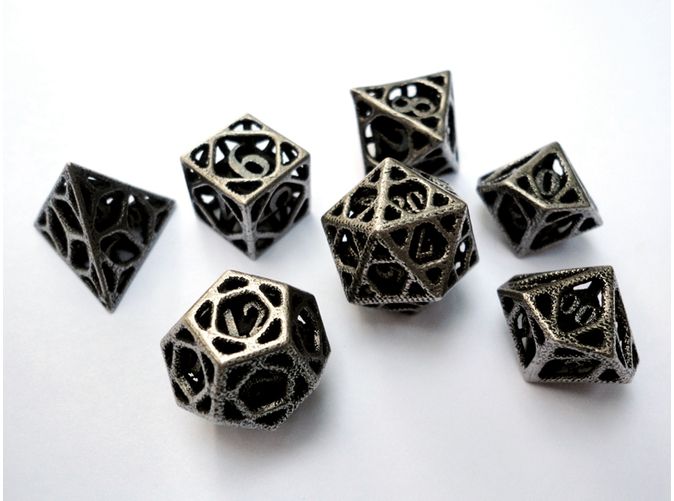 Part of the reason that his work has become so popular is because 3D printers have improved and become cheaper over the last few years. For at-home builds of single miniatures, Zavala recommends something like the Elegoo Mars or the Anycubic Photon, both of which you can find on Amazon for around $250. Zavala isn't the only one doing work like this either. Other 3D modelers he recommends for D&D minis include Mia Kay and Duncan "Shadow" Luca.
"I'm just going to continue improving my skills and, as the technology changes, I'll adapt with that," Zavala says. He's spending lots of time converting his digital library into new file types that will be useful in virtual reality and augmented reality applications to come.
---
Elegoo Mars 2 3D printer
Prices taken at time of publishing.
Vox Media has affiliate partnerships.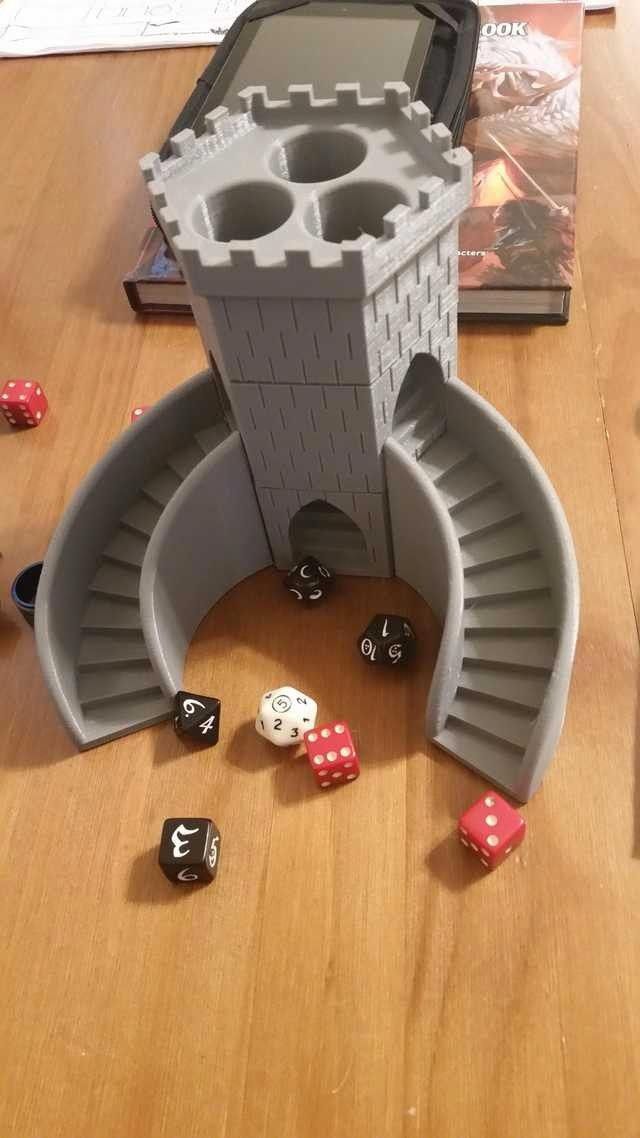 These do not influence editorial content, though Vox Media may earn commissions for products purchased via affiliate links. For more information, see our ethics policy.
🐲 Collection • 3D files for 3D printing to play Dungeons and Dragons・Cults
🐲 Collection • 3D files for 3D printing to play Dungeons and Dragons
Download 3D files of Dungeons and Dragons
Do you like playing Dungeons and Dragons? Then join us on an adventure to find out where to get the best 3D models and 3D printing files of D&D miniatures and terrain. There's plenty to develop a whole universe, customize your miniatures and embellish your game boards.
Ulvheim building and ruins - A
Free
Fates End - Dice Tower - FREE Wizard Tower!
Free
Guild Mage Redux (32mm scale)
Free
Skeletons! 28mm, no supports.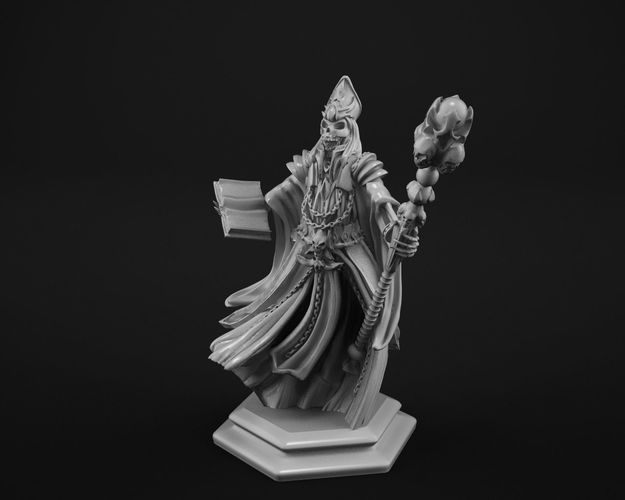 Free
Beholder - 28mm D&D miniature
Free
Wood Stump
Free
28mm Bar Back and Accessories
Free
Locked Chest
Free
Oni
Free
Purple Worm
Free
Ulvheim Small Merchant House
Free
Wargaming Tree growing on Rocks / Ruin
Free
Tower of Darkness (28mm/Heroic scale)
Free
Lady Knights (multiple poses)
Free
Ghoul
Free
Crystal Cluster
Free
Tresure chest 2.0
Free
Naga Warriors
Free
Cultists (28/32mm scale)
Free
Gloomhaven Captain of the Guard
Free
28mm Fountain of the Alewife
Free
Dice Tower sized for resin printers
Free
Palm Tree
Free
ClickLock building-system
Free
Goblins! 28mm, no supports
Free
Medieval Cottage (15mm scale)
Free
Fey Goddess - Tabletop Miniature
€1.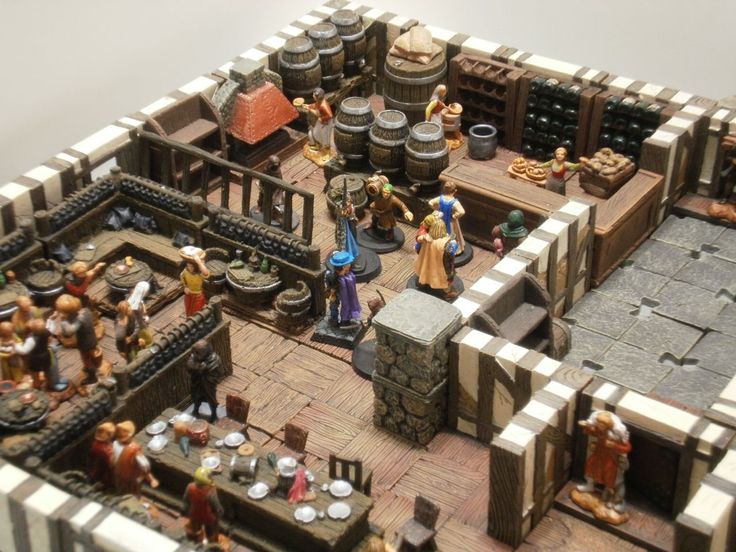 02
Wolf - Tabletop Miniature
€1.02
Halberdiers! 28mm, no supports
Free
Knight (28mm scale Wrath & Ruin preview model)
Free
Dragonborn Warlord (multiple poses)
Free
Modular arabic style village
Free
Armored Warrior (multiple poses)
Free
Blacksmith Shop for 28mm miniatures gaming
Free
Flesh Mound
Free
ScatterBlocks: Dwarven Statue (Heroic Scale)
Free
Lurching Keep (28mm/32mm scale)
Free
Labyrinth Tower Gift Box Puzzle
€1.53
Gloomhaven Forgotten Circles Monster: Aesther Ashblade
Free
Openlock / Openforge Skull Cave Dungeon Entrance
Free
Skeleton King - Tabletop Miniature
Free
Crystal Set
Free
Barrel and Mimic Barrel
Free
Undead Bone Golem - 28mm Undead
Free
Wood Elf - Tabletop Miniature
Free
Secret Lock Book
Free
Blue Dragon for 28mm Tabletop Roleplay
Free
Tree with Base
Free
Fates End - Dice Tower - FREE Wizard Tower!
All-in-one travel DnD kit
Dice Tower sized for resin printers
Ettin ( Bicephal Giant / Ogre )
---
Here is our selection of the best 3D printer files to play and customize your Dungeons and Dragons games, all of these creations are from the Cults STL file platform and are very easily 3D printable
Dungeons and Dragons, also known as D&D (or DND), is a fantasy tabletop role-playing game (RPG) derived from wargames.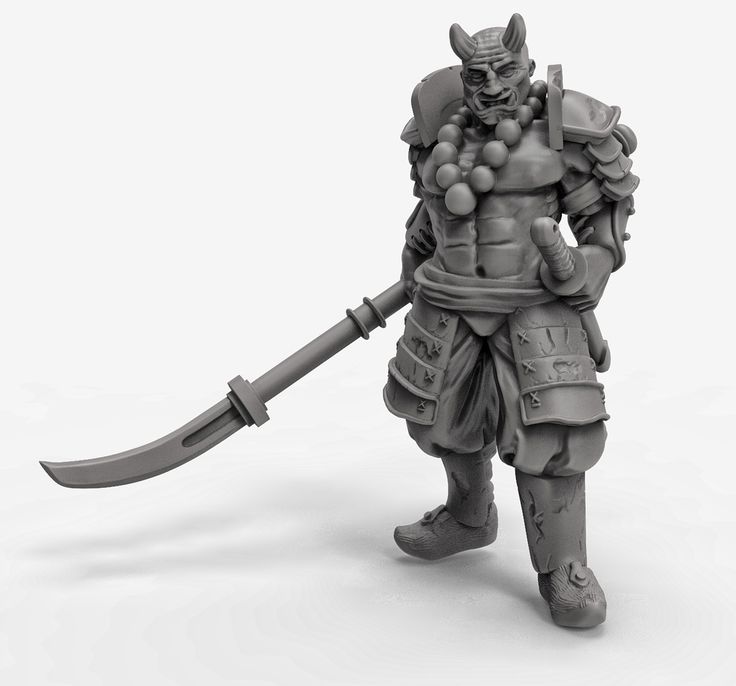 The original D&D, published in 1974, was designed by Gary Gygax and Dave Arneson. Like an RPG video game, a game of D&D does not end in one sitting; it continues week after week as players' characters gain experience, skills, and loot!
To get the most out of your games, with this collection of STL files, you'll be able to print even more miniatures and elements for your playground. No matter which version of Dungeons & Dragons you play, you'll be able to print your warriors, dwarves, monks, hordes and other elves!
From now on, thanks to resin-based 3D printers, your miniatures will be very detailed, just like the real thing! All you need to do is to paint them to obtain superb game elements. Another advantage of 3D printing is the customization, you can add your faces, new weapons or make jokes to your friends players. Moreover the 3D printing community is very active regarding those game worlds like Wargames and Dungeons and Dragons, so you will have access to a lot of easily 3D printable models designed by all members.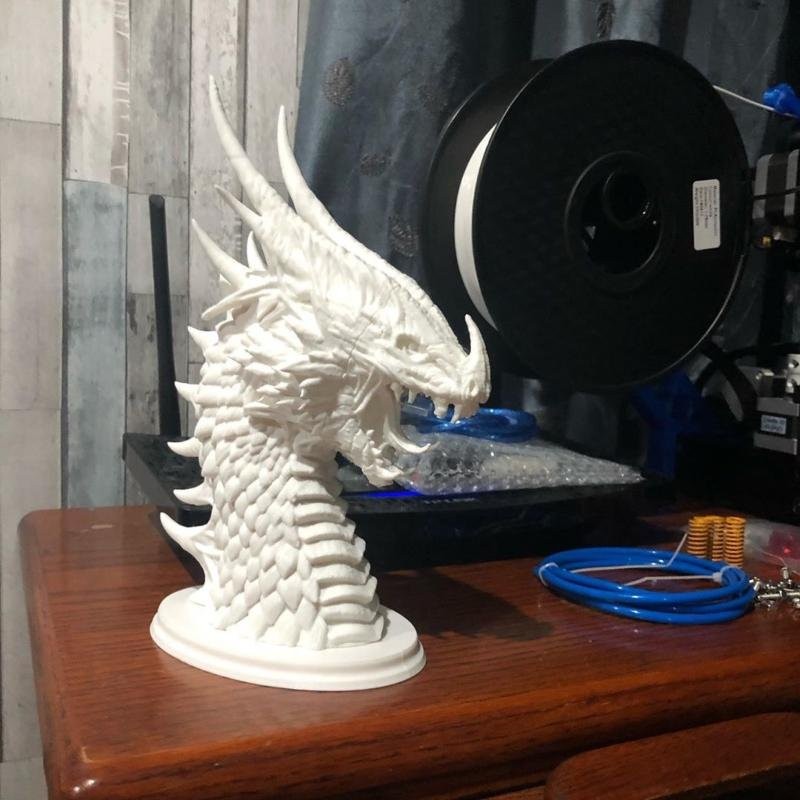 Choosing the best 3D printer for printing miniatures
3DPrintStory &nbsp &nbsp Reviews &nbsp &nbsp Choosing the best 3D printer for printing miniatures
The use of 3D printers for printing game miniatures is gaining more and more popularity today. As the price of 3D printers continues to fall, it is likely that the demand for 3D printed game miniatures will only continue to rise.
If you pick the right 3D printer, you can get amazing 3D models for board games or to put an inspirational action figure from your favorite game on your desktop.
Today's desktop 3D printers have become reliable, easy to use and provide decent quality finished products.
How to choose a 3D miniature printer?
There is a wide range of desktop 3D printers that can be used for 3D miniature printing at home.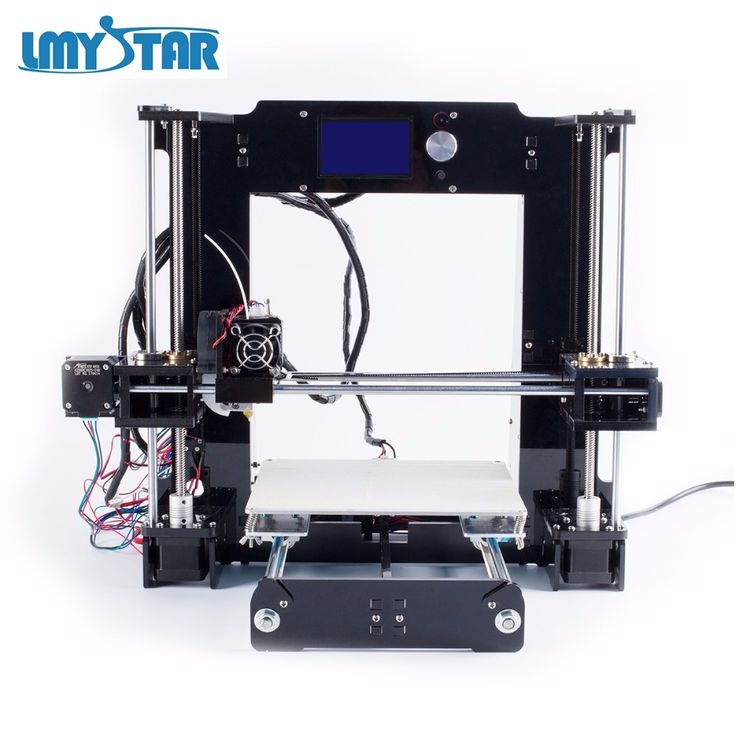 And if you study the market a bit, or at least the options below, you can get great detailed 3D models.
With the right 3D printer, you can print your own figurines and even create your own board games.
If you don't want to design 3D models of figurines from scratch (and this will really require some skills and time from you), then you can find interesting 3D models on sites with free 3D printable models. After downloading the model, you can immediately print it or edit it before 3D printing for your own needs. We also recommend that you familiarize yourself with interesting 3D models from Dutchmogul. Perhaps in his wonderful collection you will find something interesting for yourself.
To get the same level of detail as the thumbnails above, your 3D printer must meet certain criteria. The most important feature of a 3D printer to consider is the level of detail it can reproduce. This criterion is formed based on the following parameters:
Nozzle diameter
To create a 3D miniature, heated plastic is extruded through a hole.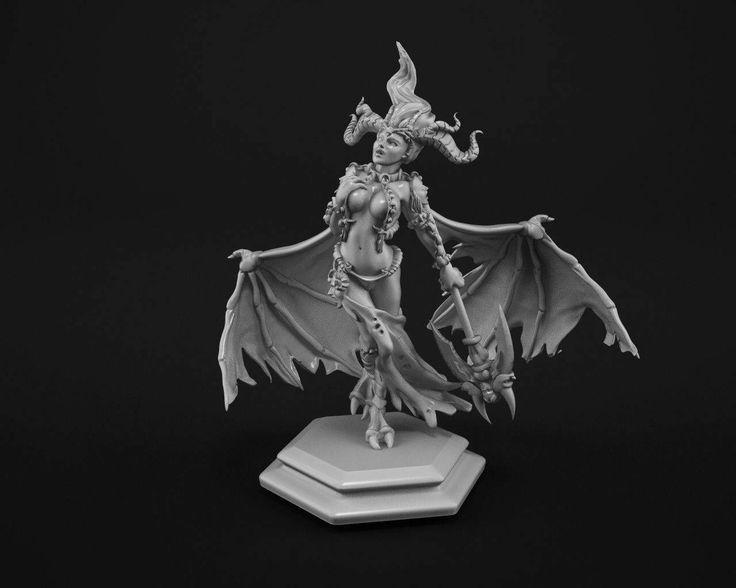 Orifice is the diameter of the nozzle. Make sure the 3D printer nozzle size is less than 0.4mm.
XY Movement Accuracy
Consideration should be given to the accuracy of the 3D printer's X and Y movement.
Layer Thickness
Layer Thickness is the height of each layer of heated plastic that is used to create a 3D figurine or miniature. To get a more detailed model, you need to reduce the layer thickness. However, the low thickness means that 3D printing will take longer. In order to print a detailed miniature, you will most likely need a 3D printer that can print with layer thicknesses of 100 microns (0.1 mm) or less.
Material type
The most common materials used in 3D printers are ABS or PLA. To get a good surface, after 3D printing, it should be post-processed. If you are using ABS plastic, you can sand the miniature and steam it in acetone to get a smooth surface. It is also worth paying attention to PETG plastics, which are gaining more and more attention and positive user reviews.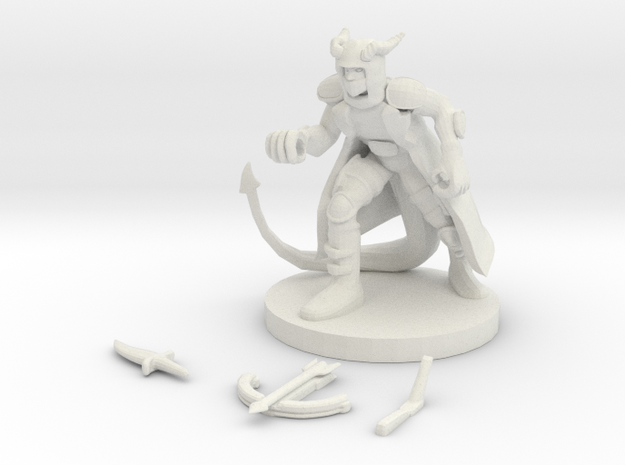 Thumbnail size (scale)
If you want to start 3D printing game miniatures, think about the size you would like to get.
A 28mm (~1:58 scale) or 54mm (~1:32 scale) miniature can be made with a standard desktop 3D printer that melts plastic filament. To make a smaller miniature, you will need an SLA Resin printer, which uses liquid resin and strengthens it.
In addition to the figurine, you can also print larger models. 3D printing large models such as houses, huts, castles, trees, and tanks will require more expensive 3D printers that provide faster speeds with good 3D print quality. But there is an important point in the choice. It is better to choose high-quality 3D printing than a large one. You can always separate larger models for printing and then join them together using the same adhesive. The result will be much better than lower quality 3D printing on a 3D printer with a large workspace.
HICTOP CR-10S 3D printer
Value for money, the Hictop CR-10S is one of the best and most affordable budget 3D printers on the market. The Prusa i3 3D printer was taken as the basis for the design.
The Hictop printer uses quality materials for the power supply, motherboard and motion control systems. The metal framework is a rigid and strong design.
The Hictop printer will arrive unassembled, but assembly is easy. You will have to essentially screw in four bolts and connect the necessary wires. That is, you can proceed directly to 3D printing almost immediately after purchase.
The "S" at the end of the CR-10S stands for two Z-axis lead screws and stepper motors.
Dual axis system improves extruder movement accuracy. As a result, you naturally get more accurate 3D printing overall. This is an excellent inexpensive 3D printer that is suitable for 3D printing miniatures and figurines for board games.
The Hictop 3D printer has a mechanism to control the remaining amount of plastic. If the plastic runs out, the printer will go into pause mode and after feeding new material, you can continue printing from the area where you left off.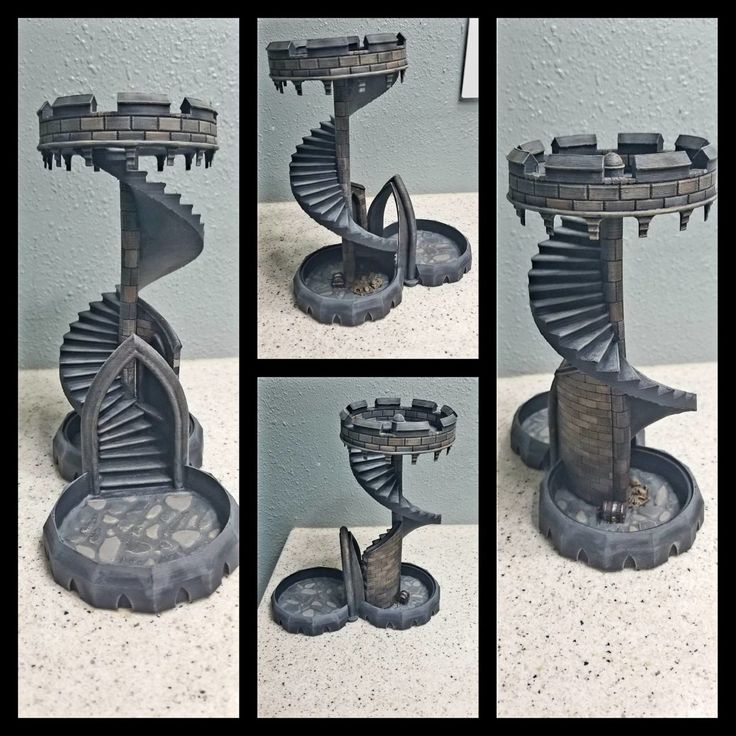 This is a particularly relevant feature for printing large-scale 3D models.
These 3D printers are quite popular, so you will find a lot of information and tips on how to use them online. In addition, thanks to an active community, the Hictop CR-10S has a large number of modifications and upgrades that you can implement yourself and improve its already decent 3D printing quality.
Hictop CR-10S is a quality and affordable 3D printer, which is definitely suitable for 3D printing miniatures and figures of characters from your favorite games or movies.
FLASHFORGE CREATOR PRO 3D printer
FlashForge 3D Printer Creator Pro took inspiration from Makerbot Replica.
A nice feature of the FlashForge 3D printer is that it includes all the custom enhancements from Makerbot. These upgrades include:
Metal desktop supports. Thus, the working table became more stable during heating and assembling.
Plastic-coated knobs for easy workbench calibration.
The Central Processing Unit (CPU) supports Sailfish firmware which allows automatic calibration. In addition, the CPU helps regulate heat and delivers higher quality 3D prints.
The above features make the Creator Pro an excellent miniature 3D printer.
In addition, this 3D printer is made in a closed case, which allows you to print ABS plastic with much less difficulty.
Creator Pro allows you to print two colors at the same time. If you plan to paint the finished model in the future, then you don't really need this feature, but in general it gives you much more options than the standard analogues with one extruder.
Since the Creator Pro is based on the Makerbot Replica, there is a lot of information available on the internet about this 3D printer.
3D printer SINDOH DP200 3DWOX
If you are looking for a reliable 3D printer for printing miniatures, then you should pay attention to Sindoh DP200 3DWOX. This is the best choice if you want to make 3D mini figures.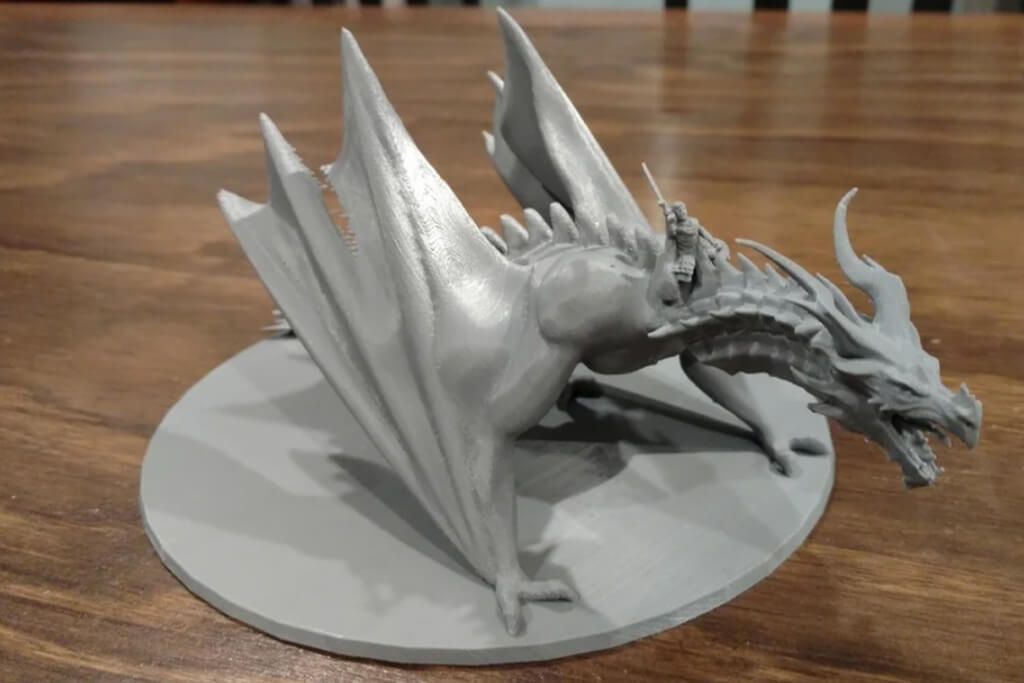 This 3D printer is easy to use, suitable even for beginners in the world of 3D printing. Below are some of its features:
3D printing table covered with aluminum PTFE.
3D printing resolution is 50 microns (0.05 mm).
Equipped with a high efficiency particulate air filter and a closed chamber for 3D printing, which is especially good when using ABS plastics.
Easy to use material cartridge chamber.
Sindoh does an excellent job of printing minifigures in high detail.
One of the disadvantages of the Sindoh DP200 printer is that it can only use manufacturer's filament. Consequently, you will pay more money for cartridges because you will not be able to use materials from other manufacturers. The price of these cartridges, of course, is higher than analogues.
Otherwise, the Sindoh DP200 3DWOX 3D printer is a great option for high quality 3D printing of detailed models.
DREMEL DIGILAB 3D printer
The use of SLA technology for 3D printing helps to obtain miniature products of very high quality.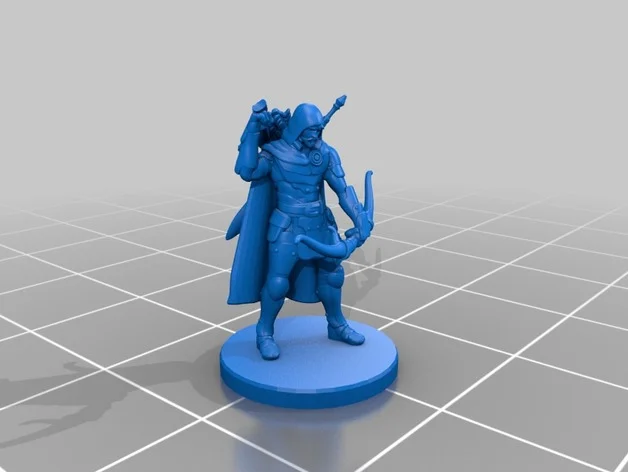 SLA also helps print miniature parts as small as 28mm. The price of this wonderful 3D printer is comparable to the cost of a laptop.
SLA printing differs from FFF printing in the very essence of the processes. During SLA 3D printing, liquid resin is baked using a UV laser. The formation of the part looks like a gradual lifting of the finished model and a bath with liquid material.
Industrial 3D stereolithography printers now available at home! The Dremel Digilab 3D printer has proven itself as a hobby printer, which differs from expensive industrial analogues in its exceptionally smaller workspace.
Key Features of the Dremel Digilab 3D Printer:
The minimum wall thickness of the 3D model is 25 µm (0.025mm).
Faster 3D printing compared to FFF 3D printers.
Excellent surface quality of the finished 3D model.
Digilab is a great SLA 3D printer. It is easy to use and, according to user reviews, reliable.
With this 3D printer, you can use resins to make investment casting molds.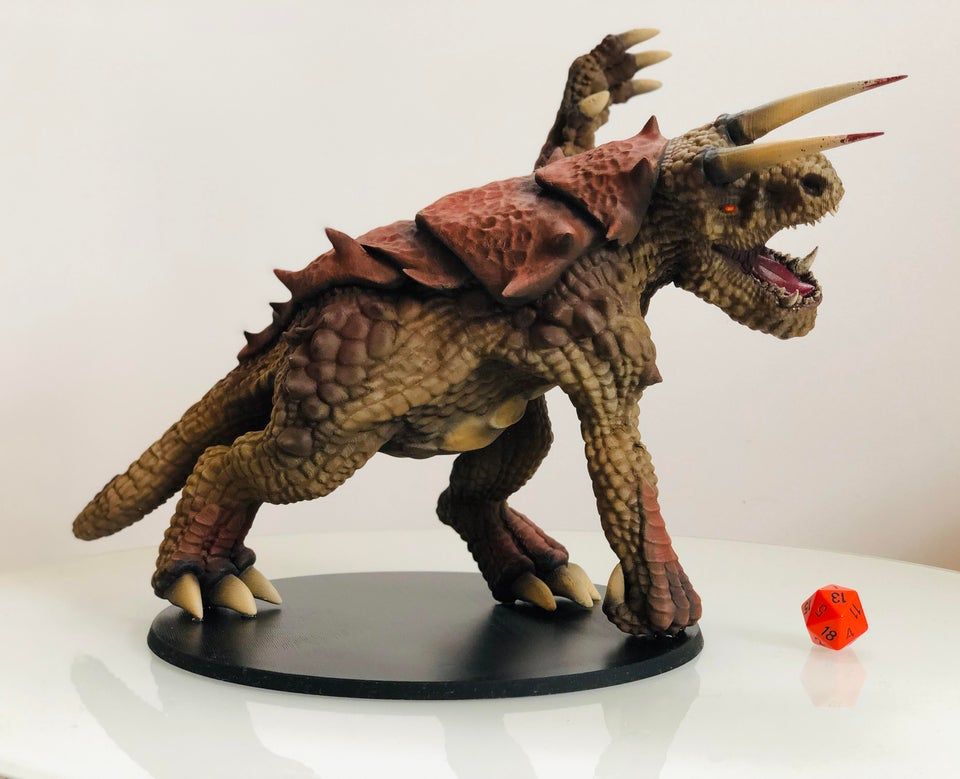 It can also be used to make jewelry by casting metals.
Some disadvantages of using SLA for 3D printing:
It's expensive. The resin needs to be updated, as over time it ages and loses the necessary properties.
Resins require maintenance. Make sure you start 3D printing only after the balloons created by adding resin to the tank are gone. When you're done printing, you should clean the tank thoroughly to remove cured resin, which can affect the quality of subsequent 3D prints.
When cleaning this 3D printer, be careful to use latex gloves and alcohol.
Conclusions
This article is to help you choose a desktop 3D printer to print board game models or just beautiful fantasy characters and landscapes. 3D printers and board games are a very good combination, and the models listed above are a good choice if you want to create your own game miniatures.
We hope you found this overview helpful. Good luck with your ideas in the world of 3D printing!
Making 28mm miniatures, dioramas, game locations with a 3D printer
3D printing advantage for miniatures
Printing examples
Best printer rating
Results
3D printing finds its application in various fields, not only as a production machine, but also as a reliable hobby assistant.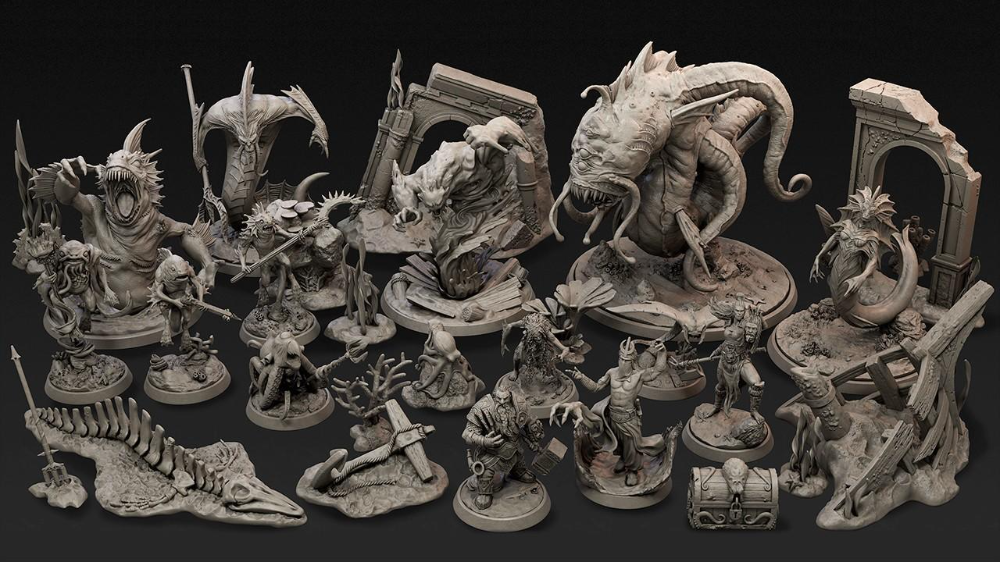 Miniature figurines with amazing detail attract the eye. A little grotesqueness and slightly wrong proportions (otherwise it would be inconvenient to play or transport such a "little one") are more than compensated by detailed elaboration and an abundance of small, at first glance, insignificant details. These are no longer just small table soldiers, but heroes with their own unique history.
Warhammer 40k miniature soldier
Miniatures come in different sizes: from 6mm and more. The most popular today is the 28mm format. The creation of such figurines is really almost jewelry work.
A 3D printer will help not only in the production of miniatures, but also in related areas, such as the creation of figurines, details of game locations, or, for example, elements of dioramas. To understand the advantages of 3D printing over classical manufacturing methods, it is worth remembering how such models are usually made at home.
Advantage of 3D printing for miniatures
Not everyone was ready to shell out a substantial amount for the purchase of a set of table soldiers, and sometimes the necessary heroes simply were not on sale.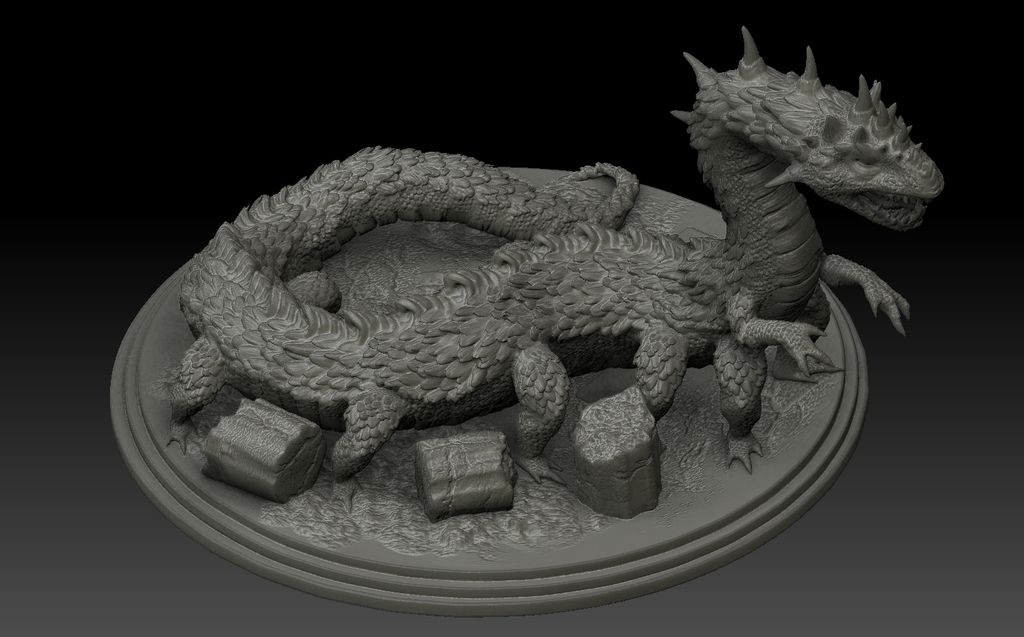 Then baked and self-hardening plastics for modeling were used.
First you need to make a wire frame, so the finished figure will turn out to be more durable, and it will be much easier to keep all the proportions. The wire frame can be attached to the stand, which will make the miniature statue more stable, and it can be easily fixed in any position without fear of smearing small parts with your fingers.
Wire frame for miniature
Gradually, layer by layer, the volume of plastic increases on the frame. Each layer must be baked or dried well, depending on which plastic is used - self-hardening or baked.
Gradually, we begin to add small details and work out the details. In fact, this is a very painstaking process that requires perseverance and some sculpting abilities. For a convenient study of small details, you may need special stacks for modeling, but they can be successfully replaced with improvised tools.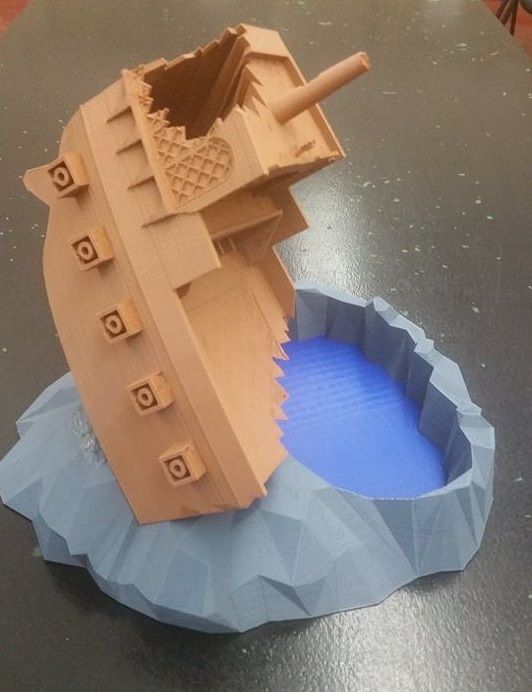 Sculpting tool kit
The result is such a miniature statue.
Miniature 28mm baked plastic
By the same principle, large table figures, or some elements of dioramas, can be made.
Sometimes a sculptor is more accustomed to working with plasticine. Then, after sculpting, the stage of preparation and casting of the figurine into a silicone mold is added. This method is suitable for small-scale production of a small desktop army.
But it is necessary to properly prepare the figurine for casting. The finished "warrior", most likely, will have to be divided into several parts, so that it would be more convenient for the caster to remove the molds and make castings. During the cutting process, it is worth adding a few locks so that the finished castings can be easily assembled, like pieces of a puzzle.
Molded figurine against silicone mold
Some craftsmen have learned to cast metal copies.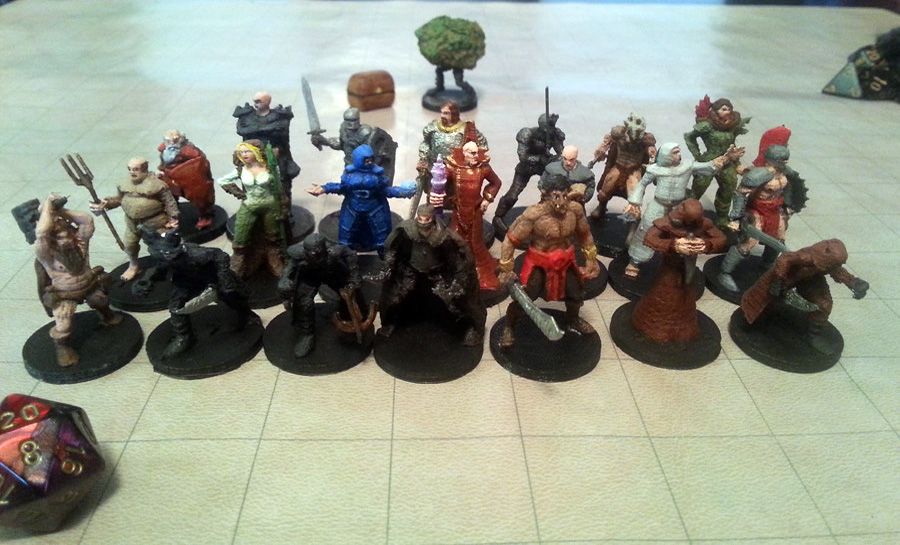 Such soldiers are usually made of low-melting metals (for example, lead) and cast in plaster molds. Sometimes a special silicone is used, but it is a little more difficult to achieve good shedding of a small product in a silicone mold.
Cast metal soldier

In addition to making figurines from scratch, some craftsmen remake ready-made miniatures. This is called conversion.
Conversion in miniatures is a refinement, stylization or alteration of a finished figure. Unfortunately, not every hobbyist has good sculpting skills, and this alteration helps to achieve good results regardless of artistic skills. The main thing is to act very carefully.

Conversion helps enthusiasts achieve amazing figurine detail, add some detail, change the pose, or create a new character that is not yet on sale.
Lord of the Astral Claws turned to Chaos
In addition to making the figures themselves, modelers create colorful locations to immerse themselves in the world of their favorite game.

This is true not only for 28mm miniatures, but for example for DND games. Such voluminous locations allow you to immerse yourself in the world of your favorite game much better and make the game more exciting.
Game location for board game Warhammer40k

The creation of such locations is painstaking work, and both improvised and special equipment are used as material.
Role play location
A 3D printer allows you to produce miniature figures and game locations much faster. On the Internet you can find many paid and free models of 28mm figures from different universes or various elements of locations - houses, fences, mechanisms, etc. Adapting or slightly changing the finished 3D model for yourself is much easier than cutting and gluing a finished figure. And creative people with modeling skills are unlikely to have difficulties with the transition to "digital clay".
Warhammer40k universe 3D model
And of course, dioramas are worth noting.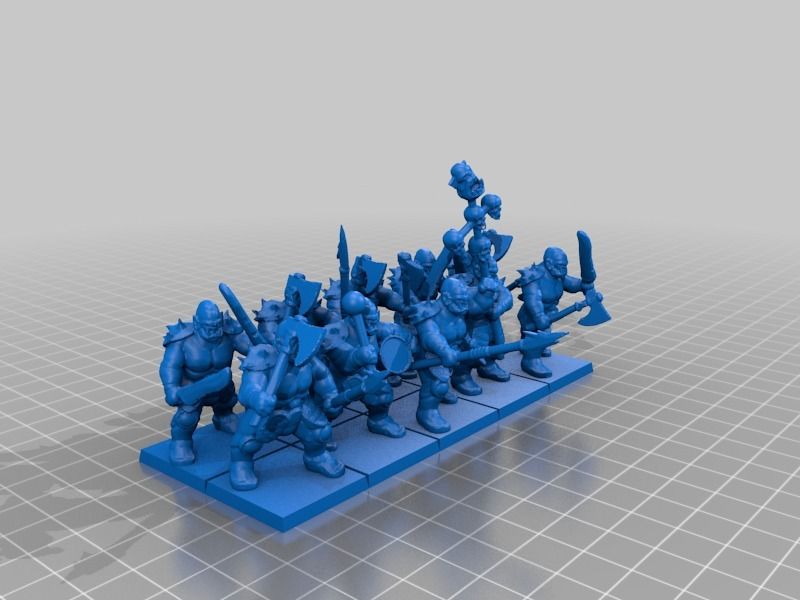 This is a separate art form with a scene or location frozen in time. Dioramas come in different sizes, but each of them impresses with its detail and careful study.
Diorama based on the game STALKER

Each diorama is unique, so the craftsmen use improvised materials to make it. Everything is limited only by the imagination and ingenuity of the artist.

Diorama "Desert Hero"

The main advantage of 3D printing is high detail and repeatability. If you need to make a small batch of miniatures, it will be much easier to print them than to cast, for example. Casting small items is a painstaking process that requires some skill and equipment. It is very difficult to achieve good pourability of small products the first time.
From model to finished figure
And for the manufacture of piece products, such as a diorama element, a 3D printer can replace many materials and tools for modeling.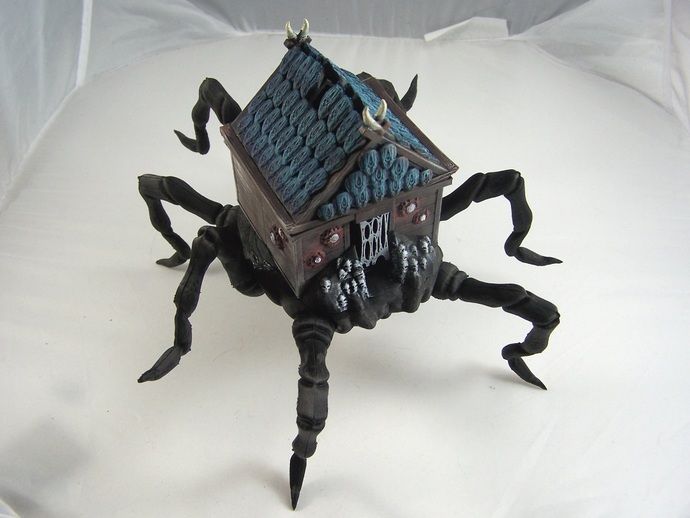 In addition, by using and combining different materials, it is possible to create models that are difficult or almost impossible to create manually. For example, using a special polymer, you can print optically transparent products that can imitate glass.
Which technology to choose
To begin with, it is important to determine the requirements for the printer - will it be used only for the manufacture of 28mm personal army or should it be a universal printing machine? It is important to understand what size the finished model will be, how detailed it should be, and how much time can be spent on post-processing.
Depending on this, it is worth deciding on the technology by which the 3D printer will work. You can choose one of two technologies - FDM or photopolymer printing (there are several technologies, but DLP and LCD printers are currently popular).
FDM
FDM 3D printers use a plastic filament as a material. In a heated extruder, the filament is melted and extruded through a thin nozzle, so layer by layer, a three-dimensional model is grown.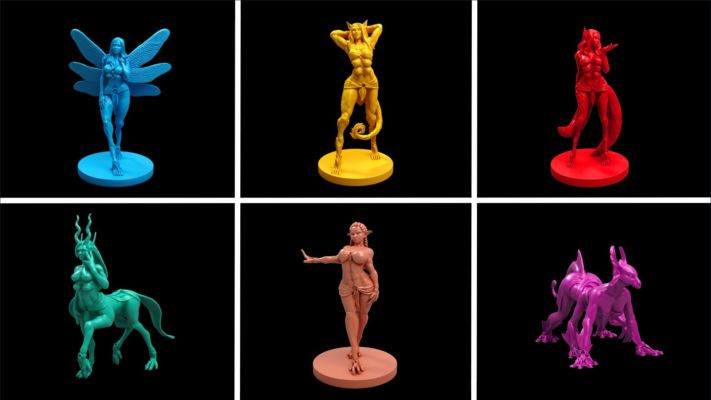 Working Principle of FDM 3D Printer
Layer thickness and nozzle diameter can be changed in some printer models. The minimum layer is usually 0.1 mm. In some models of 3D printers, a layer of 0.05 is available, but for printing with such a layer, it is important to choose the right many settings and the print speed will be quite slow.
Pros:
Large print area

Many different materials are available for every "taste and budget"

Inexpensive Consumables
Cons:
Of course, FDM printers are hardly suitable for making miniature figures, but they can be successfully used to print large souvenir figures, create game locations and some parts of dioramas.
LCD/DLP
The principles of operation of LCD and DLP printers are very similar.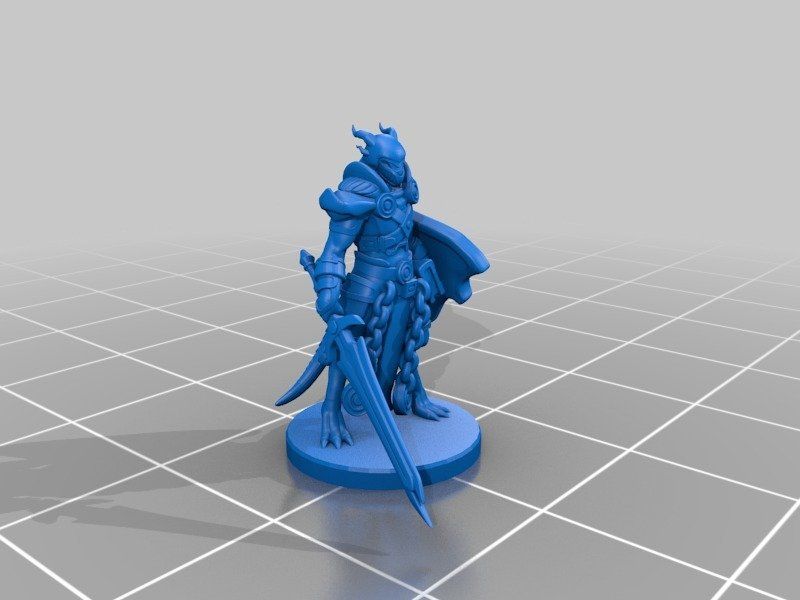 The material used is polymers that harden under the action of UV light. The only difference is that an LCD printer uses an LED matrix in conjunction with an LCD screen as a source of UV radiation, while a DLP uses a projector.
Working principle of photopolymer 3D printer

Pros:
The ideal surface of the finished figure

Many different materials available

High print accuracy even for the smallest items
Cons:
Photopolymer 3D printers are able to create miniature products that cannot be made using FDM technology. This technology will be an ideal choice for creating miniatures, small poster models, etc.
Print examples
Robot printed on Asiga Pro 4k
Figurine made with Phrozen Sonic Mini 4k
28mm 3D printed miniatures
3D Printed Halloween Miniature
3D Printed Game Models
FDM Cube Thrower
Figure making process from 3D model to painting
Best Printer Ranking
FDM
Creality3D Ender 3 (Build Kit)
Features:
Print technology: FDM/FFF
Working area size: 220x220x250 mm
Number of extruders: 1
Max.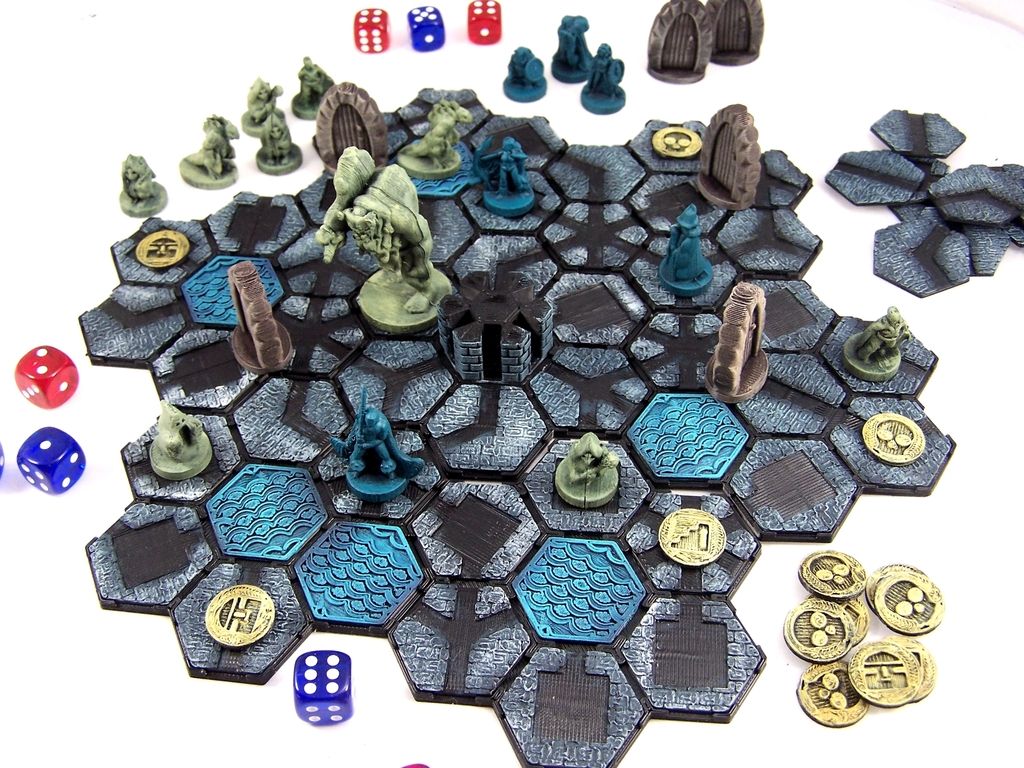 extruder temperature: max. 255℃
Closed Camera: No
Heated table: Yes
Plastic type: ABS, PLA, PETG, Flex, Decorative plastics, others
A popular and unpretentious 3D printer that many makers liked. Creality3D Ender 3 is sold as a kit (assembly kit), but thanks to the detailed instructions, there should be no problems with assembly.
Wanhao Duplicator 6 Plus
Features:
Print technology: FDM/FFF
Working area size: 200*200*180mm
Number of extruders: 1
Max. extruder temperature: max. 260°C
Closed Camera: Optional
Heated table: Yes
Plastic type: ABS, PLA, PETG, Flex, Decorative plastics, others
Wanhao Duplicator 6 Plus is an updated version of the Duplicator 6. The new modification adds automatic calibration, printing resume after a power outage, and others. You can immediately purchase a printer with a closed case, this will allow you to easily print with composites.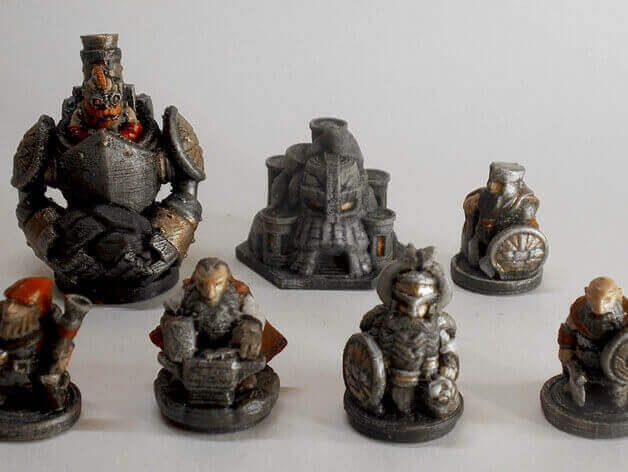 Wanhao Duplicator 6 Plus will become a trouble-free workhorse, and thanks to the "omnivorous" extruder, even a beginner will be able to print exotic materials without any problems, such as soft flexes or rubbers.
FlashForge Creator Pro 2
Features:
Print technology: FDM/FFF
Working area size: 200x148x150 mm
Number of extruders: 2
Max. extruder temperature: max. 240°C
Closed Camera: Yes
Heated table: Yes
Plastic type: ABS, PLA, PETG, Flex, Decorative plastics, others
FlashForge Creator Pro 2 is an almost professional dual extruder 3D printer. Thanks to the closed body, Creator Pro 2 has no problem even with composite materials, and two extruders allow the use of soluble support for complex models. Moreover, FlashForge extruders are independent, this allows you to print 2 mirror or identical models at the same time. This allows you to speed up the production of the same type of models.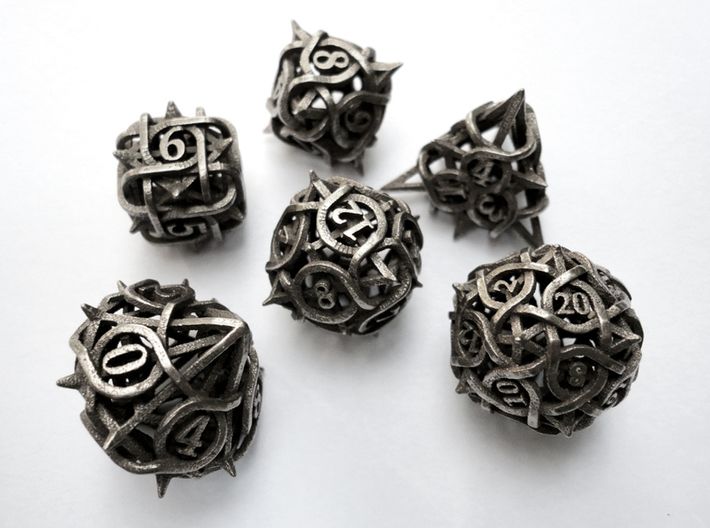 FlashForge Creator Pro 2 will not only be a good home printer, but also a great helper for a workshop or small production.
LCD
Anycubic Photon Mono 4K
Features:
LCD display resolution: 3840x2400 (4K)
UV wavelength: 405 nm
Working area size: 132x80x165 mm
Layer thickness: 0.01-0.15mm
Inexpensive, but fairly modern 3D printer with a 4K monochrome display. Anycubic Photon Mono 4K will be a good tool for printing miniature models.
Phrozen Sonic Mini 4K
Features:
LCD resolution: 6.1" 4K Mono LCD
XY positioning accuracy: 35 microns
UV wavelength: 405 nm
Working area size: 134x75x130 mm
Layer thickness: 0.01-0.30mm
The Phrozen Sonic Mini 4K is a compact high resolution 3D printer. It allows you to get accurate models even with an abundance of small details. Sonic Mini 4K is a good choice for those who need to print quickly and accurately.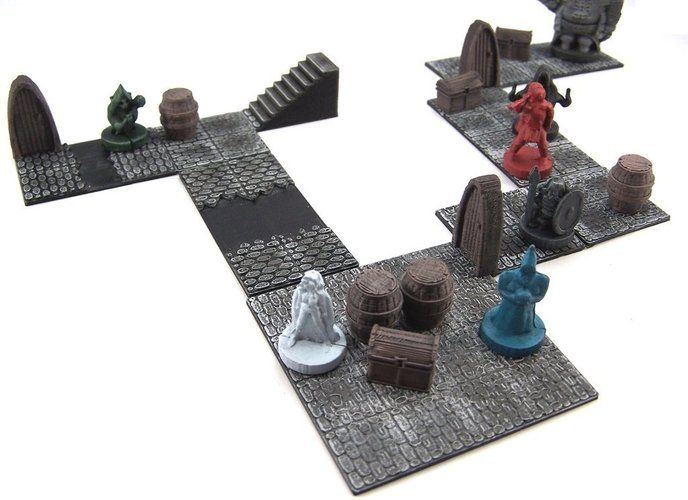 Phrozen Sonic Mighty 4K
Features:
LCD resolution: 9.3" 4K Mono LCD
XY positioning accuracy: 52 microns
UV wavelength: 405 nm
Working area size: 200x125x220 mm
Layer thickness: 0.01-0.3mm
With a larger work area, the Phrozen Sonic Mighty 4K allows you to quickly produce large models or small batches of small items. Such a 3D printer will be a good help for a small workshop or a hobby circle.
Phrozen Sonic Mini 8K
Features:
LCD resolution: 7.1" 8K Mono LCD
XY Positioning Accuracy: 22 µm
UV wavelength: 405 nm
Working area size: 165x72x180 mm
Layer thickness: 0.01-0.3mm
Phrozen Sonic Mini 8K is one of the representatives of 8K photopolymer printers, which can still be counted on the fingers of one hand. The high resolution LCD-matrix allows you to print figures with amazing surface quality and amazing detail.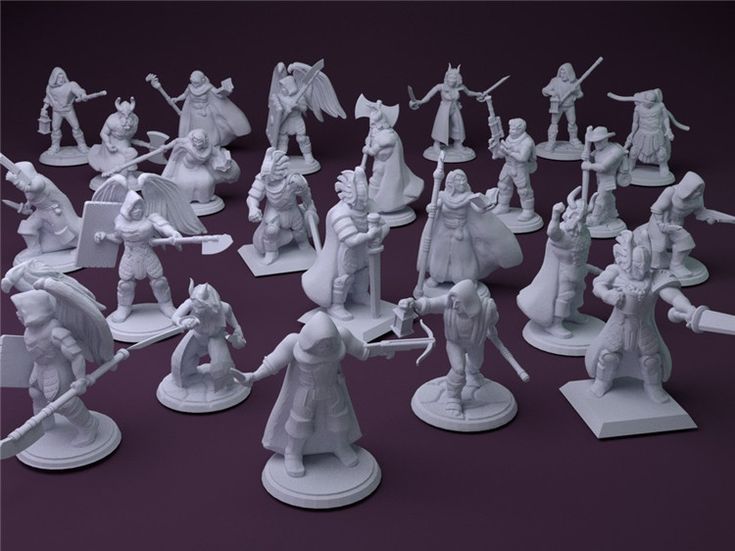 Such a printer is suitable for demanding printers who care about accuracy and the perfect surface of the finished model.
Totals
3D printers are gradually showing themselves to be great helpers in many areas, not only in medicine and industry, but also in home hobbies. Thanks to 3D printing, it is possible to produce small figurines or elements of dioramas much faster, paying more attention to the elaboration of details, rather than painstaking modeling or the search for exotic materials.
And digitalization makes it much easier to share your work and finished models in the community or adjust them to your needs, for example, change the scale or adjust the pose.
Free Shipping
Add to compare
Product added to compare Go
Free Shipping
Add to compare
Item added to compare Go
Free Shipping
Add to compare
Item added to compare Go
Free Shipping
Add to compare
Item added to compare Go
Free Shipping
Add to compare
Item added to compare Go
Add to compare
Product added to compare Go
Free Shipping
Add to compare
Item added to compare Go
#Application
Share
all materials
Do you have any questions?
Our specialists will help you with the choice of 3D equipment or accessories, consult on any questions.