How to build a 3d printed house
Ultimate guide to construction 3D printers in 2022 (concrete 3D printing)
What are the best house 3D printers?
A construction 3D printer is a machine that can build houses by depositing a material (concrete for example) layer by layer. Concrete 3D printing – a.k.a. "Construction 4.0" – is a similar 3D printing technology to the one that FFF 3D printers use. Paste-type material, in this case, concrete or earth materials, is pushed through a nozzle in layers to print buildings in 3D.
Concrete 3D printing in the construction industry helps save time, effort, and material compared to traditional construction methods. It's important to note, though, that 3D printers are not yet capable of creating a fully functional house.
Only the frame and walls of the house are built; other elements, such as windows, electricity, or plumbing, need to be installed separately. But concrete 3D printers can also be used to print bridges, benches, or simply outdoor decorations.
To provide a complete overview of the construction 3D printer market, we have listed 12 house 3D printing solutions. Some of them are 3D printers available for sale, while some are still at the start-up prototype stage or are external construction 3D printing services.
13 house construction 3D printers
| House 3D printer | Category* | Type** | Build size (m) | Country |
| --- | --- | --- | --- | --- |
| BetAbram P1 | Available | Gantry system | 16 x 8.2 x 2.5 | Slovenia |
| COBOD BOD2 | Available | Gantry system | 14.62 x 50.52 x 8.14 | Denmark |
| MAXI PRINTER | Available | Robotic arm | 12.25 x 12.25 x 7 | France |
| CyBe Construction CyBe RC 3Dp | Available | Robotic arm | 2.75 x 2.75 x 2.75 | Netherlands |
| ICON Vulcan II | Available | Gantry system | 2. 6 x 8.5 x ∞ | United States |
| MudBots 3D Concrete Printer | Available | Gantry system | 1.83 x 1.83 x 1.22 | United States |
| Total Kustom StroyBot 6.2 | Available | Gantry system | 10 x 15 x 6 | United States |
| WASP Crane WASP | Available | Delta system | Ø 6.3 x 3 | Italy |
| Apis Cor | Project | Robotic arm | 8.5 x 1.6 x 1.5 | Russia |
| Batiprint3D 3D printer | Project | Robotic arm | Up to 7m high | France |
| SQ4D – ARCS | Service | Gantry system | 9.1 x 4.4 x ∞ | United States |
| Contour Crafting | Service | Gantry system | – | United States |
| XtreeE | Service | Robotic arm | – | France |
Build volumes are indicative and may vary based on the specific configuration of the machine.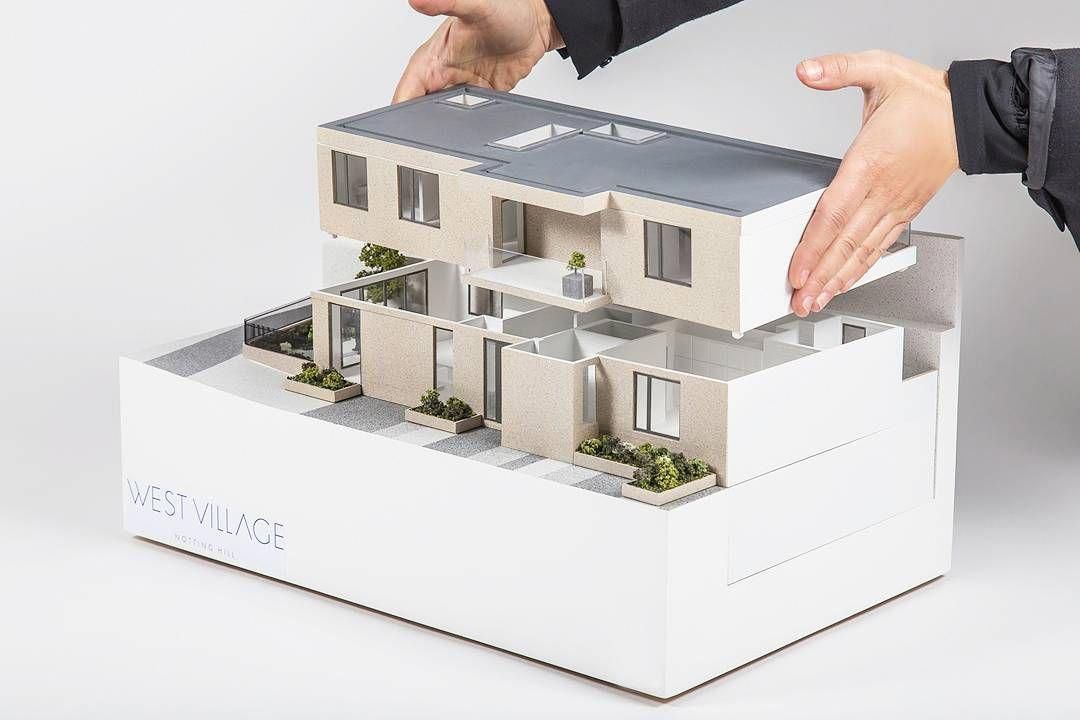 *Category: some 3D printers are available for sale, others are working projects, and some are only available via a rental service.
**Type: construction 3D printers either use a gantry system (like oversized desktop 3D printers with X, Y, and Z axes) or a mechanical, robotic arm.
How to build 3D printed houses?
Here we explain how 3D printers are able to print houses with paste extrusion.
House 3D printing technology
House 3D printers use extrusion technology. Some construction 3D printers look like super-sized desktop FFF/FDM 3D printers (gantry style), whereas others consist of a rotating mechanical arm.
In both cases, paste-type components such as concrete are used as filament. The material is pushed out of a special nozzle to form layers. To put it (very) simply, paste extrusion is similar to using a piping bag to spread frosting on a cake.
The printer creates the foundations and walls of the house or building, layer by layer. The ground is literally the printer's build plate. Some concrete 3D printers, however, are used to 3D print brick molds. When molded, the bricks are then piled atop each other manually (or with a robotic arm).
WASP's construction printer 3D printing with Earth materials (clay, soil). Source: WASP
Benefits of house 3D printing
Eco-friendly
3D printed houses can be built with organic, eco-friendly materials. Moreover, some house 3D printers use solar energy and generate low CO2 emissions.
Affordable
House 3D printers can build affordable housing, being of great aid for people in poverty-stricken regions or after natural disasters.
Scalable
Construction 3D printing reduces certain building costs. For example, the cost for 1 square meter of a wall using traditional construction methods is approximately $75, whereas with the Apis Cor house 3D printer it is only $27.
Efficient
Since the materials are 3D printed on-demand, the machines produce less waste. Also, construction 3D printers can finish a home's foundations in less than a few days, while traditional construction methods take several weeks or even months.
Design flexibility
With a 3D construction printer, it's possible to easily create curved walls and unique facades. (Good thing it's possible to 3D print furniture to match the curves!)
Limits of 3D printing houses
Expensive initial investment
House 3D printers can sometimes cost up to one million dollars.
Partially-built houses
House 3D printers only build house frames.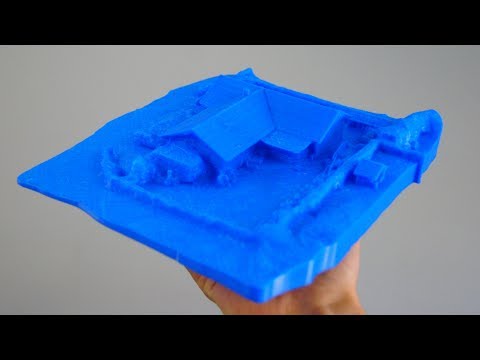 The 3D printing process is usually paused to manually settle plumbing, wiring, and rebars.
Rough exterior
Most 3D printed homes' exteriors are not as smooth as traditionally-built houses.
Lack of certification
Construction sites are regulated by laws and there are important safety standards that need to be met, which can be challenging with 3D printing techniques (varying repeatability, dimensional stability, etc.).
Another downside that has been noted over the years is that house 3D printing can potentially harm local economies, especially in poverty-stricken regions or cities with high unemployment rates. Indeed, since construction 3D printers reduce the need for manual labor, they create much less employment for local workers.
Differences between 3D printed houses and traditional houses
Concrete 3D printing saves time, uses less material, and requires less manual labor.
Even 3D printed houses have a rougher exterior, post-processing is an option just as it is for regular 3D printed objects. 3D printed houses tend to be smaller due to 3D printer build volume limits, but this is not always the case.
Construction 3D printers: overview
We break down construction 3D printers into three categories: house 3D printers that are available for sale, concrete printer prototypes, and 3D concrete printing services.
House 3D printers available for sale
BetAbram is a small Slovenian team that has been working on construction 3D printing hardware since 2012. Their flagship home 3D printer, the BetAbram P1, is currently in its second version and is available with optional print heads: basic, "Orto" for smoother layers, and rotating for more design possibilities.
Contact manufacturer Get a quote Add to comparison
This construction 3D printer is fast, reaching announced speeds of up to 60 meters per minute.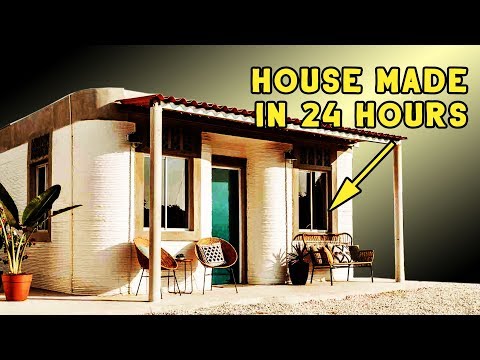 The BOD2 is modular and can be adapted is many different sizes. COBOD is a 3D Printhuset company.
Contact manufacturer Get a quote Add to comparison
Constructions-3D is a subsidiary of French 3D printer retailer Machines-3D.
Their MAXI PRINTER machine is mobile thanks to its caterpillar-style rubber tracks and fits into a 20-foot shipping container for easy transport from one construction site to another.
Contact manufacturer Get a quote Add to comparison
The CyBe RC 3Dp consists of a single robotic arm with a nozzle at its end.
This easy-to-move house 3D printer is capable of reaching up to 2.75 meters high and requires only two people to operate it.
Contact manufacturer Get a quote Add to comparison
ICON wishes to revolutionize the construction field with their Vulcan II printer. The whole process is designed to be user-friendly with a tablet-based interface, and ICON's Lavacrete concrete mix is optimized to be easier to print.
Contact manufacturer Get a quote Add to comparison
MudBots is a concrete 3D printer manufacturer based in the United States.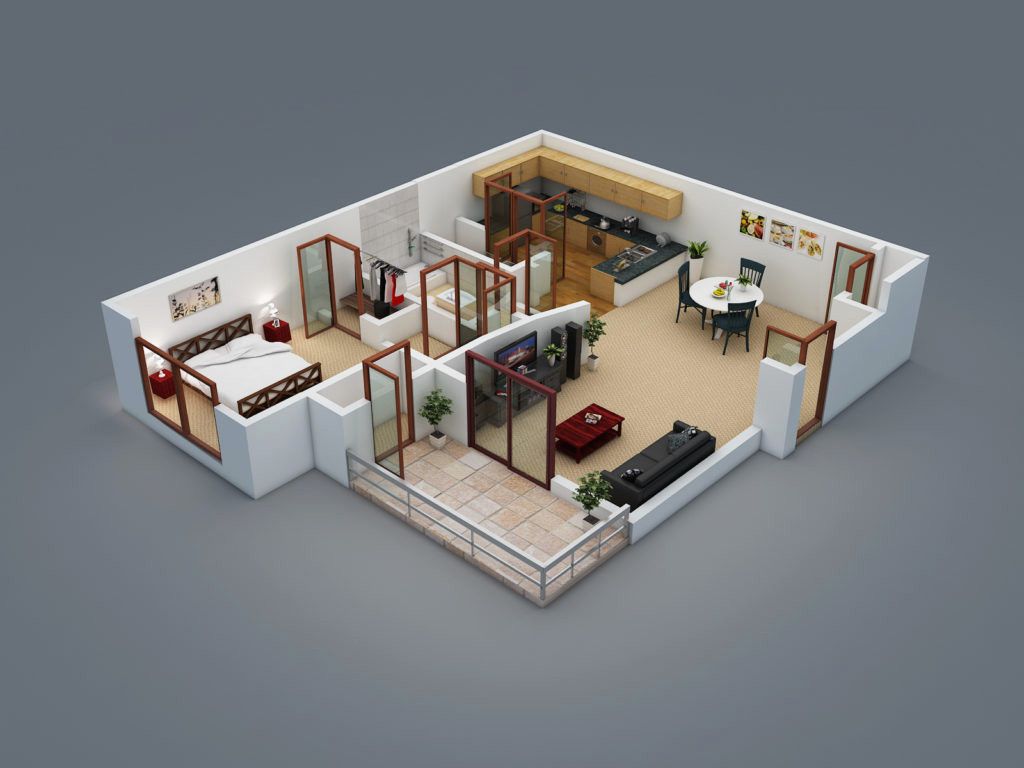 Their smallest model (1830 x 1830 x 1220 mm approx.) is available at the price of $35,000. Larger build sizes are available as well, reaching up to 30 meters long.
According to MudBots, their 3D printers can 3D print a small house in only 12 hours and can drive costs down 70% compared to traditional construction methods.
Contact manufacturer Get a quote Add to comparison
The StroyBot, also known as the Rudenko 3D construction printer (made by Andrey Rudenko), is an all-in-one mobile construction printing system delivered as a kit to be assembled by the user. On average, it is able to print a 100-square-meter house in 48 hours (walls only).
The Crane WASP is the evolution of WASP's previous construction printer, the BigDeltaWASP 12MT. This open source construction printer is modular and multiple Crane printers can work together on one project, for theoretically infinite 3D printing possibilities.
Concrete printer working projects
Apis Cor, a 3D construction company, is based in San Francisco and claims to be able to 3D print a house in under 24 hours.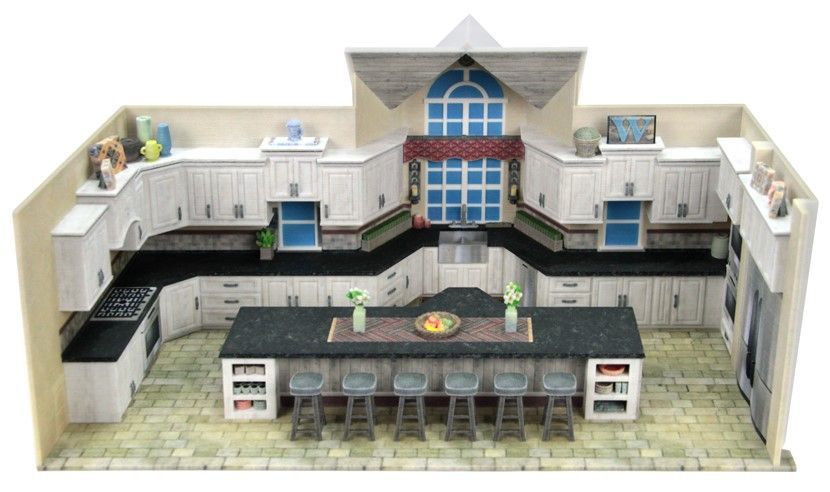 Their Apis Cor printer is similar to a robotic arm and has won first place in NASA's Phase 3 3D-Printed Habitat Competition.
Contact manufacturer Get a quote Add to comparison
Batiprint 3D made international headlines when completing their Yhnova 3D printed house in Nantes, France. Their 3D printer not only prints cement but also insulation foam, which makes it one of the most complete 3D construction solutions.
Construction printing services
This automated construction system is able to 3D print large buildings and tall infrastructures. Contour Crafting (a.k.a. CC Corp) aims to make disaster relief more efficient with their concrete additive manufacturing technology.
SQ4D – ARCS aims to provide quick, robust, eco-friendly, and affordable housing solutions for impoverished areas.
XtreeE develops specific 3D printing solutions for construction, engineering, and architectural design. This startup is based in France and has already completed a number of 3D construction projects.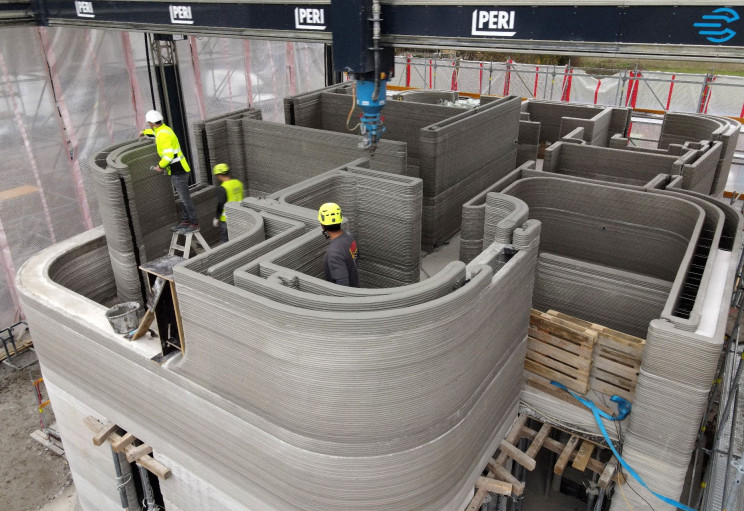 Special mentions: interesting 3D construction projects
DFAB HOUSE
This unique building was completed by a consortium of companies in early 2019 and is based in Switzerland. The 3-story DFAB building offers 200 square meters of space.
Branch Technology C-FAB and WATG's Curve Appeal design
The WATG architectural design firm won the Branch Technology Freeform Home Design Challenge in 2016. In 2019, their project is set to be printed in Tennessee by Branch Technology's C-FAB freeform construction 3D printing method.
DUS Architects XL 3D printer (KamerMaker)
The XL 3D printer was created by DUS Architects to build a prototype canal-house (simply dubbed "3D Print Canal House") in Amsterdam using recycled materials.
Haus.me
This US-based company, previously known as PassivDom (dom.ai), 3D prints walls, floors, and roofs for their fully autonomous prefab houses.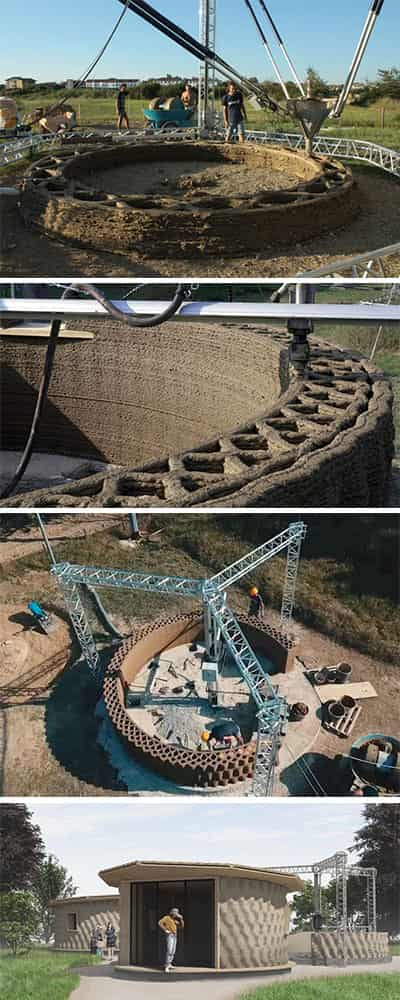 Autodesk metal construction printer
Autodesk may or may not be working on a construction 3D printer that uses metal material. This 3D printer, which is more a pair of robotic arms than a printer, is able to make metal components for construction sites. We can't wait to hear more about this!
CONCR3DE Armadillo stone 3D printer
CONCR3DE is a Dutch company that manufactures stone 3D printers. They are able to 3D print stone thanks to a special binder jetting process. Their two 3D printers, Armadillo Black and Armadillo White, aren't able to print a house but can 3D print stone decorations or molds.
Discontinued projects and printers
Many startups have come and gone in the construction 3D printing industry.
D-Shape construction 3D printer
The D-Shape 3D printer is a multifunctional construction 3D printer that can 3D print very large objects, including houses and prototypes.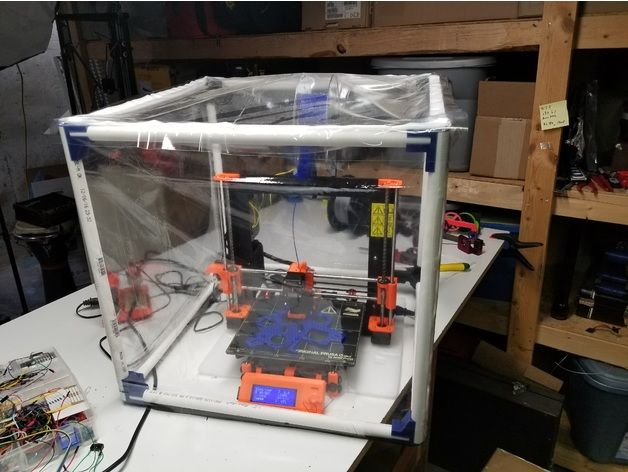 D-Shape seems to be inactive since 2015.
Winsun house 3D printer
The Winsun 3D printer is a house 3D printer that was in the spotlight a few years ago. In 2015, however, Contour Crafting's CEO accused Winsun of stealing their patented technology. Winsun's website has since been taken down.
Cazza X1 3D printer
Cazza was founded in 2016 with its X1 construction 3D printer. However, it seems that one of the co-founders stole the company's funding in 2018, and Cazza is now on standby.
HuaShang Tengda
HuaShang Tengda 3D printed a house capable of withstanding a base 8 earthquake on the Richter magnitude scale. Today, the company seems to be off the radar.
3D printed house time and cost
Construction 3D printing is faster and more affordable than traditional construction methods.
However, since construction 3D printing is still in its early years, it is difficult to provide definitive statements about how long it takes to 3D print a house and how much it costs to 3D print a house.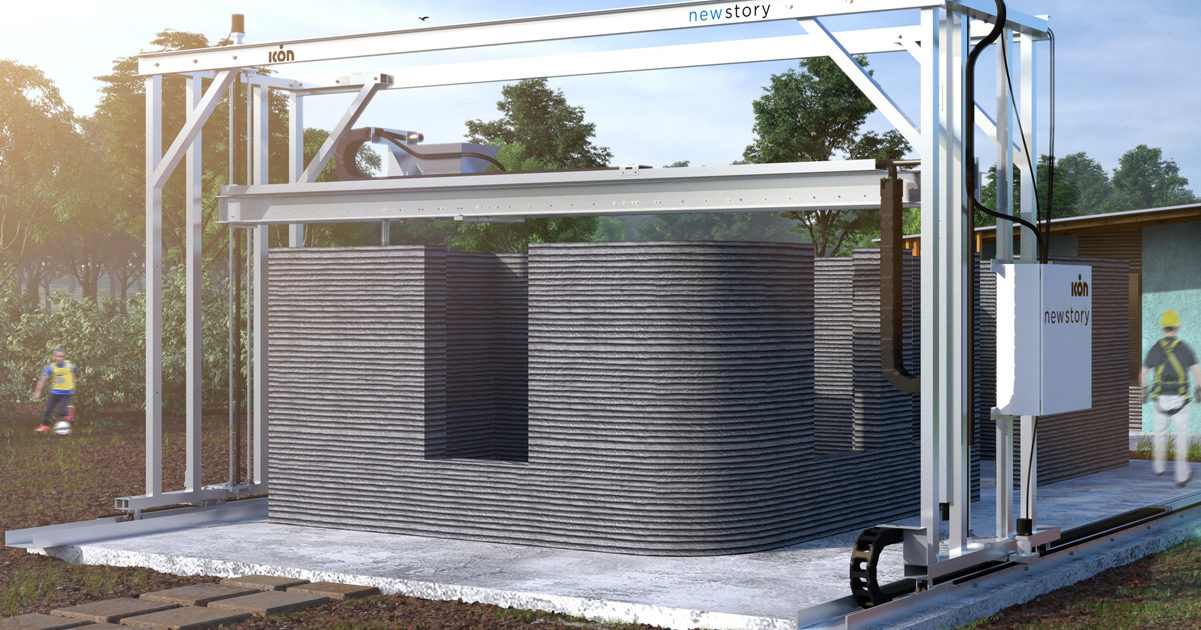 How long does it take to 3D print a house?
Various construction 3D printer manufacturers such as Apis Cor or ICON boast that they are able to 3D print a small house in 24 hours. As mentioned before though, print jobs generally only include laying down the house's foundations and walls.
This does save whatever amount of time it usually takes for a standard team to build walls for a certain project. The rest of the timeframe for building a house remains equal.
3D printed house price
In general, it is estimated that a 3D printed house costs 30% to 55% less than a traditionally-built house.
For reference, Apis Cor's small house cost less than $10,000 to produce, and ICON's compact 3D printed home even cost less than $4,000.
Construction 3D printer price
A construction 3D printer can cost anywhere between around $180K to over $1M. Robotic arm systems tend to have higher price tags than gantry-type systems.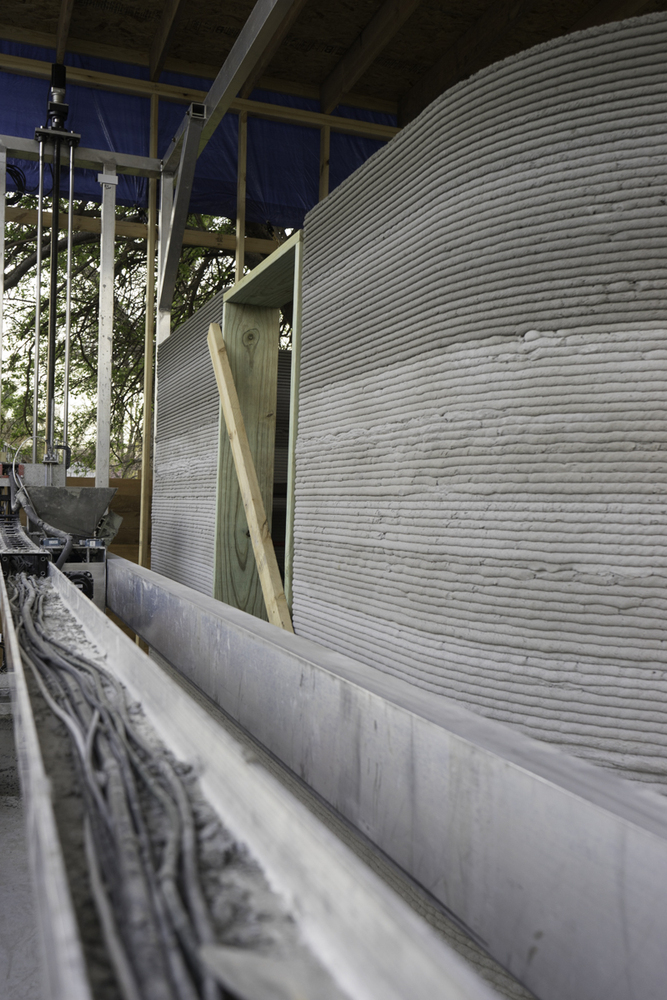 Other 3D printed infrastructures
Aside from housing or buildings, construction 3D printers are able to 3D print bridges and space-station infrastructures.
3D printed bridges
Construction 3D printers can also 3D print bridges. In 2015, the world's first 3D printed steel bridge was 3D printed for testing in Amsterdam by MX3D. MX3D printed the final version of their stainless steel bridge in 2018 and installed it in Summer 2021.
In 2017, a 12-meter-long pedestrian bridge was 3D printed in Madrid, Spain. In the same year, the first 3D printed concrete bridge was built in the village of Gemert in the Netherlands.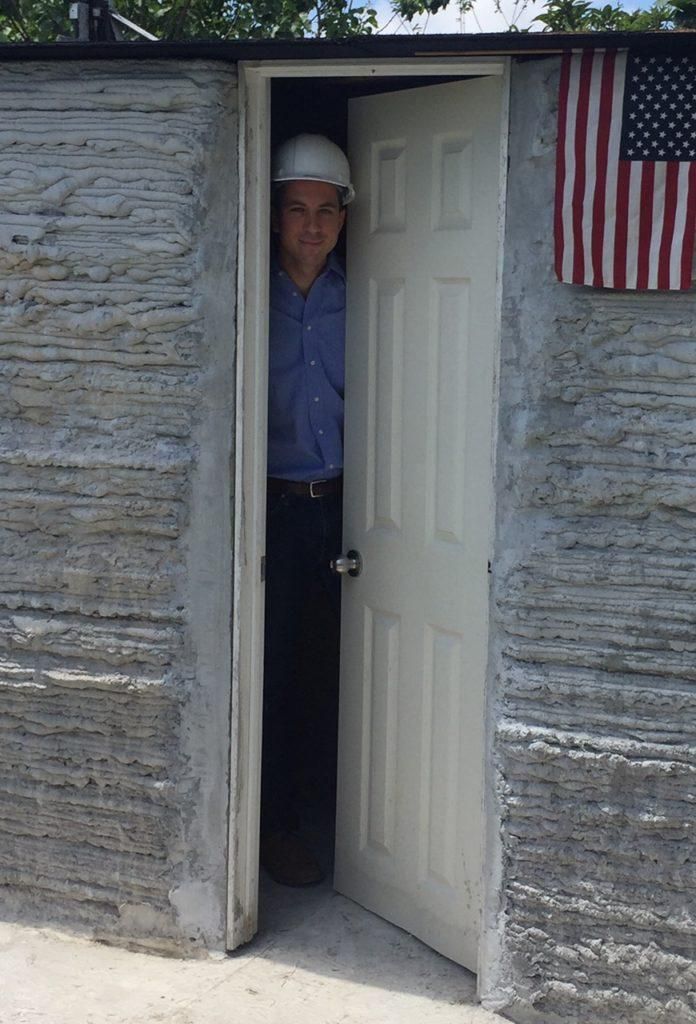 More recently, in 2019, Shanghai became home to the world's longest concrete 3D printed bridge. It is 26.3-meters long and 2.6-meters wide, and was 3D printed in only 18 days.
3D printed infrastructures in space
NASA's 3D-Printed Habitat Challenge has given life to a number of teams dedicated to bringing 3D printing to space. Apis Cor, namely, won the top prize for one of this project's phases. The goal is to create sustainable and efficient 3D printed housing for deep space exploration.
Many other companies have been involved in space-building projects, including the European Space Agency and Elon Musk's SpaceX. It is possible that we will see the first space house 3D printers in space sometime in the next couple of decades (!).
Apis Cor and SEArch+ team's 3D printed space infrastructure (render) for the NASA 3D-Printed Habitat Challenge. Source: Apis Cor and SEArch+
FAQ: construction 3D printing
What is a 3D-printed house?
A 3D printed house is a house composed of 3D printed elements, such as 3D printed walls, floors, or roofs.
It is also possible to use the term "3D-printed home".
How much does it cost to 3D print a home?
It can cost as low as $4,000 to 3D print a home. Prices vary greatly according to the material being used and the size of the home to be 3D printed.
What are the best 3D printed house companies?
See our selection of the best 3D printed house companies here.
Where are there 3D-printed houses for sale?
There are 3D printed houses for sale in the US (Los Angeles, San Francisco), China, France, Russia, UAE, and many other countries.
Is concrete 3D printing just for houses?
No, concrete 3D printing is also for infrastructures such as bridges.
3D House Plans - 3D Printed House Models
House Plans with 3D Printing Options from The Plan Collection
One of our most common questions is, "How can I get a better visual of what my home will look like once it is built?" We now offer our first house plan with a 3D printing option.
Today, for practical use, home builders and future home owners can actually use 3D printing technology to print out a 3D house plan model from specially prepared files.
As you can see, a three dimensional image of House Plan #187-1001 (left) is a helpful start for home builders to get "virtual" 360-degree views of your house plan, with much more detail than static images and renderings. 3D printing technology uses software files to e
ffectively convert your blueprints into an actual physical model of your home. This process allows home builders and owners to get a far better sense of the actual home to be built.
Today, for practical use, home builders and future home owners can actually use 3D printing technology to print out a 3D house plan model from specially prepared files.
As you can see, a three dimensional image of House Plan #187-1001 (left) is a helpful start for home builders to get "virtual" 360-degree views of your house plan, with much more detail than static images and renderings.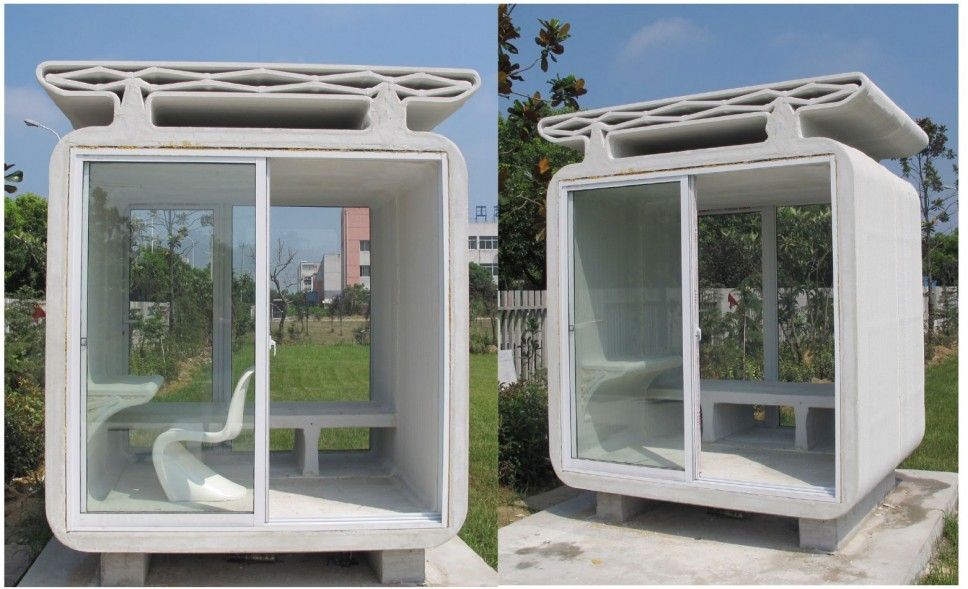 3D printing technology uses software files to effectively convert your blueprints into an actual physical model of your home. This process allows home builders and owners to get a far better sense of the actual home to be built.
Our First in the Series of House Plans with 3D Printing: Traditional Home with Covered Porch (#187-1001)
As the first in our series of house plans with 3D printing options, we selected this beautiful six bedroom home to highlight the openness of the floor plans as you walk through it. Many home owners have a tough time visualizing how floors stack on top of each other. In addition to the second floor, this home also includes a finished basement with two additional bedrooms and family area. The to-scale model allows users to quickly understand how these floors work together as a whole.
What is 3D printing? What is a 3D printer?
3D printing is the process of creating an object through sequential (additive) layering of materials.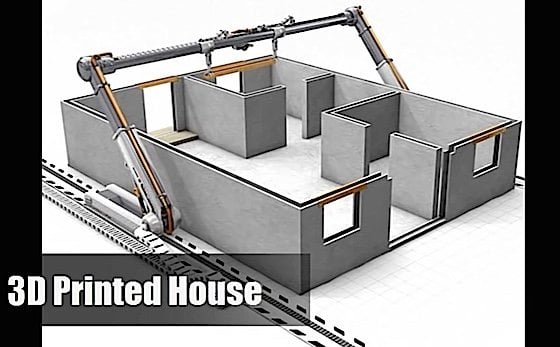 By using computer models developed in CAD or similar software, a 3D printer takes a digital model and converts it into a solid or physical one.
Benefits of 3D Printing
The benefits of using a 3D printer to create a physical model or replica of your future home include:
Visualize all angles and spacing – both exterior AND interior.
 
Improve communication with and engage your contractors to get the results you want.
 
Provide a detailed emulation of the design found on the blueprints in only a 2D format.
 
Showcase the interior and exterior while giving an overview of the entire home before it is built.
 
Test the orientation of your home on your property to optimize sunlight in the home.
The benefits of using a 3D printer to create a physical model or replica of your future home include:
Visualize all angles and spacing – both exterior AND interior.
 
Improve communication with and engage your contractors to get the results you want.
 
Provide a detailed emulation of the design found on the blueprints in only a 2D format.
 
Showcase the interior and exterior while giving an overview of the entire home before it is built.
 
Test the orientation of your home on your property to optimize sunlight in the home.
How can I get my 3D printed model?
If you have a 3D printer at home, then that is a great way to start. MakerBot is perhaps the most popular manufacturer of consumer 3D printers. However, not many people have 3D printers at home yet. Fortunately, there are 3D printer services in many cities and states today. Given that this technology is in such early stages and this is the first in our series of house plans with a 3D printing option, we are offering the 3D printer version of the files at no charge when you purchase a CAD File construction package of plan #187-1001.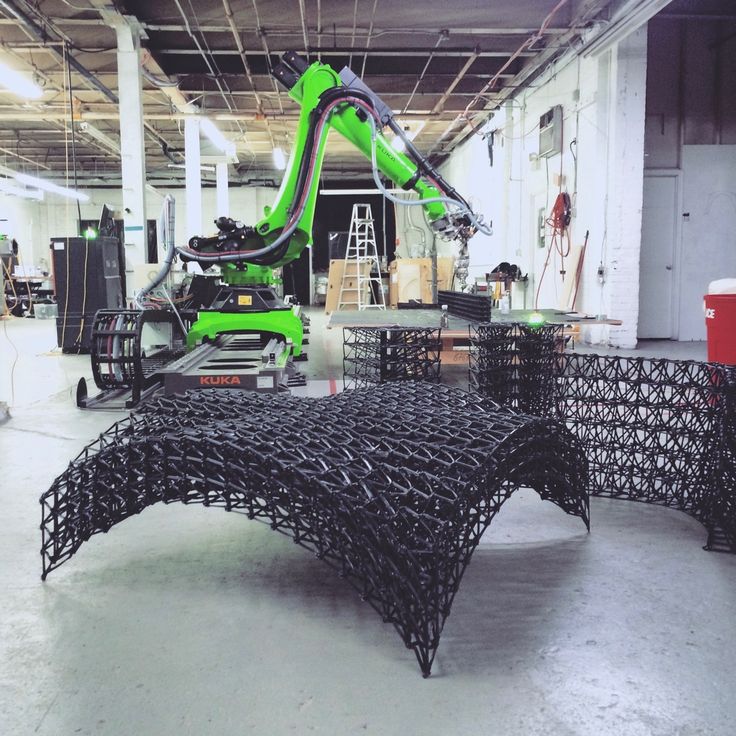 Can I build my actual house with a 3D printer?
In theory, this could be done – but we wouldn't advise it! In fact, homes have recently been built or are under development using 3D printers in Amsterdam and Los Angeles already. These homes demonstrate the possibilities of the technology. However, they are also not very practical – while also being extremely expensive. Some would say they are also not very "homey".
3D printing technology is still at its very early stages – think of the personal computer in the early 70s or mobile phones in the early 80s. It is not inconceivable that advances in 3D printing technology could revolutionize the way we build houses. Some potential benefits of 3D printed homes in the future could be:
Fewer wasted materials in home construction.
 
Less transport of materials and products.
 
Homes are built to order.
3D printing could even lead to changes in our own preferences in a home design itself.
Individual expression.
 
Democratization of architectural design.
The Plan Collection is constantly looking for new and innovative ways to offer a better user experience with everything related to the house and home building. We welcome your feedback and suggestions.
What Europe's first fully 3D printed house looks like
Trends
TV channel
Newspaper
Pro
Investments
RBC+
New economy
Trends
Real estate
Sport
Style
National projects
City
Crypto
Debating Club
Research
Credit ratings
Franchises
Conferences
Special projects St.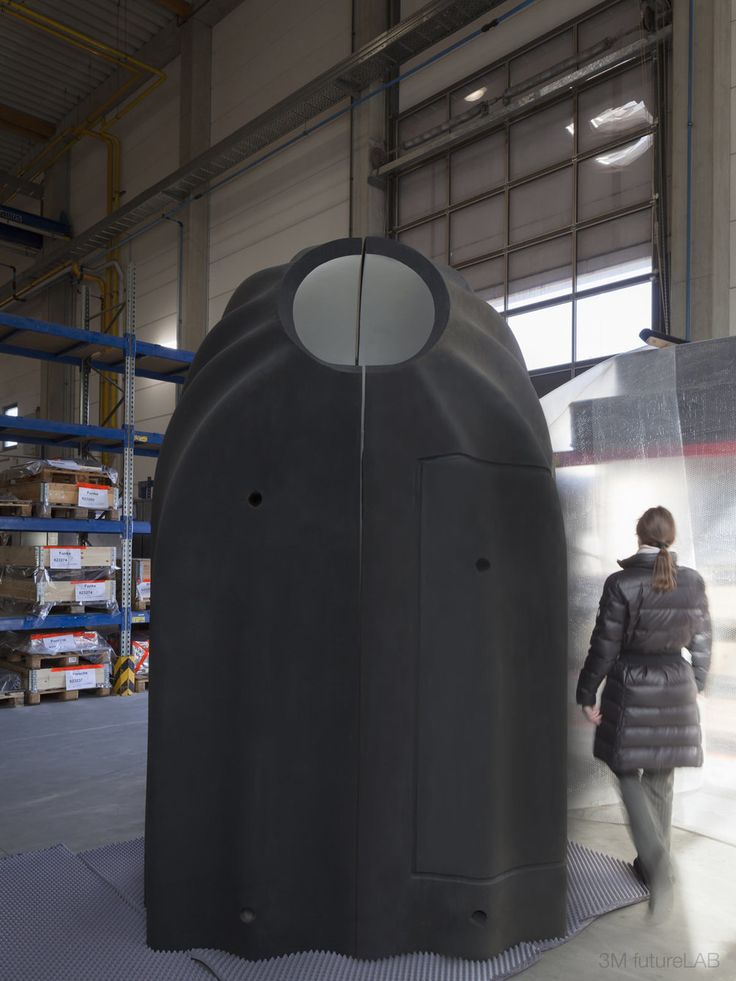 Petersburg
Conferences St. Petersburg
Special projects
Checking counterparties
RBC Library
Podcasts
ESG index
Politics
Economy
Business
Technology and media
Finance
RBC CompanyRBC Life
RBC Trends
Photo: Project Milestone
Europe's first fully 3D printed home welcomes its new occupants, a couple from Amsterdam
What's happening
What it means
The creation of the first fully 3D printed house in the Netherlands is just the beginning of a new phase in the industry.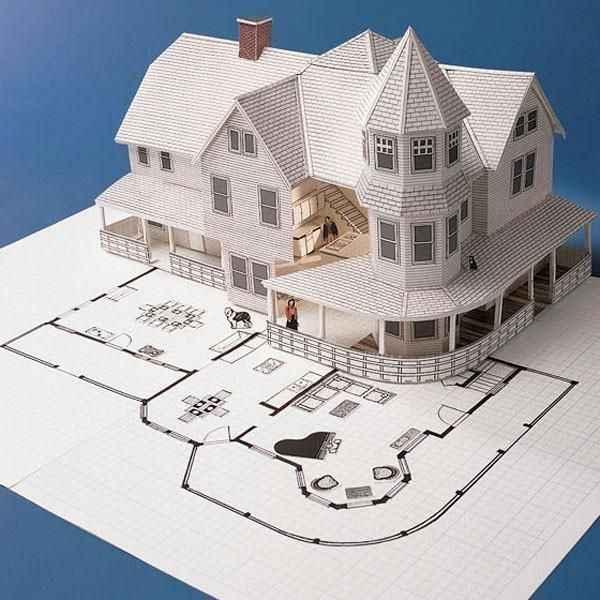 Residential buildings built using 3D printing technology have a number of significant advantages over "classic" buildings. Firstly, the speed of the project, the first house was printed in five days, but going forward, the company plans to produce concrete elements on site, as well as use a 3D printer to create auxiliary installations, which will reduce construction time and costs.
In addition, in an era of global concern about the state of the environment, such "green" technologies help to reduce environmental damage to the environment - with 3D printing, the consumption of cement and waste of building materials is much less than with "traditional" construction.
Finally, with the help of a 3D printer, almost any design idea can be realized, which will allow you to move away from the concept of residential buildings in the form of "concrete boxes". The development of this technology makes it possible to erect buildings of such forms that are difficult and expensive to build using traditional methods.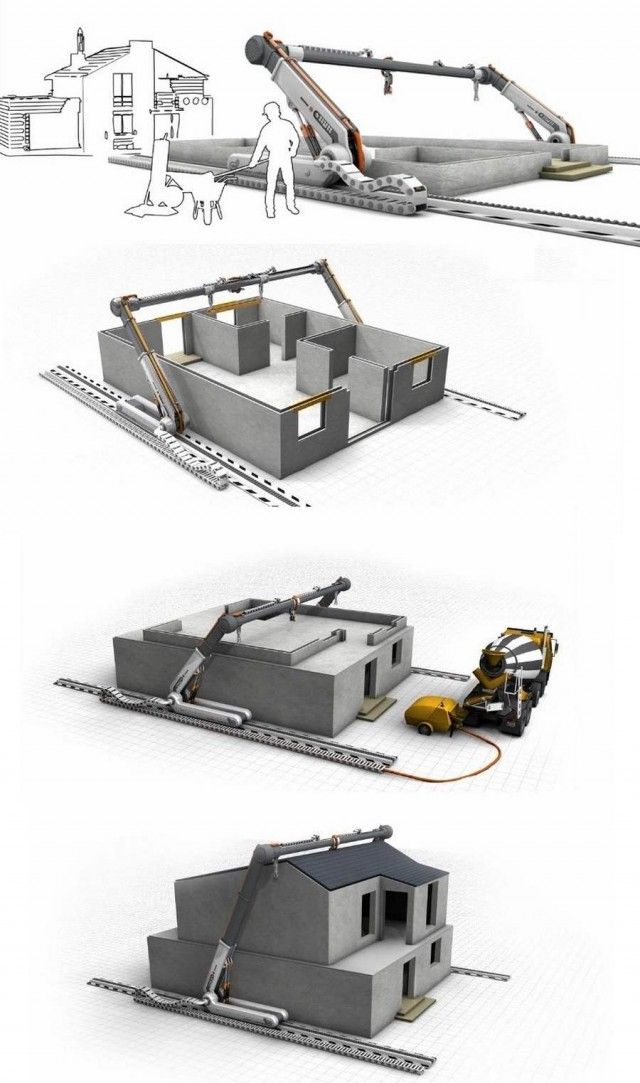 The technology of printing houses on a 3D printer is actively developing in Russia, France, the USA and other countries. It is assumed that this will help solve the problem of providing citizens with affordable and decent housing.
Updated on 07/30/2021
Text
Ksenia Yanushkevich
Top of the trend
Related materials
Construction 3D printing is waiting for a breakthrough / Sudo Null IT News
3D printing technology originated in the 80s of the 20th century, but construction 3D printing appeared much later. The first construction projects using this technology appeared only in 2014. We are talking, first of all, about the so-called small architectural forms (benches, flower beds, fences). They never even dreamed about building houses. But already in 2015, the Russian startup Apis Cor made a splash - it printed a whole house in the Moscow region.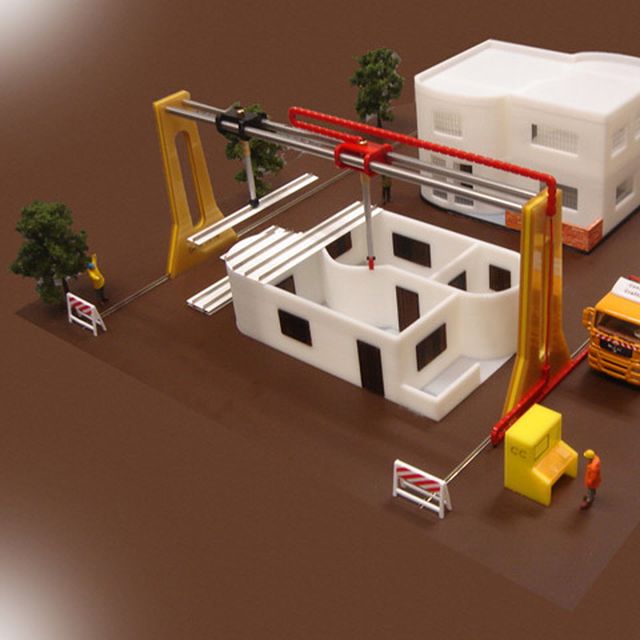 Since then, news about new 3D printed houses has periodically appeared. However, despite the fact that the technology proved to be very promising in terms of the speed of construction of housing and the reduction in the cost of construction, no mass implementation followed.
Construction is the world's number one market. And, if many technological innovations are being introduced in the field of high-rise construction, then little has changed in the field of low-rise construction over the past decades. The last 30 years have seen the availability of the Internet, mobile phones, mobile internet, robotics taken to a new level, etc., but when you get to a house construction site, you are unlikely to find many technological innovations. Automation is practically non-existent, and manual labor prevails. 2020 was a test of strength for the whole world, and also led to the highest level of inflation, which, first of all, hit the construction market, there was a dramatic change in prices for metals, cement, wood and much more.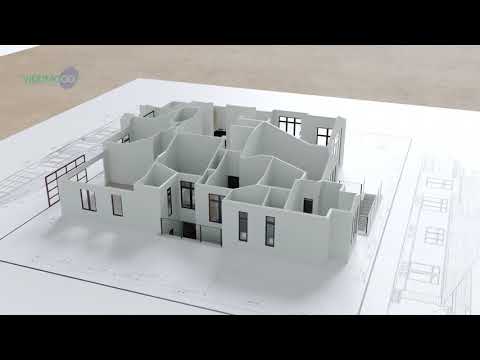 This Internet meme clearly shows what happened to the cost of building materials in just a year. And the process is still going on. At the same time, there is a serious rise in the cost of labor, and there is an acute shortage of it. All this leads to a sharp rise in the cost of building houses. No matter how strange it may sound, statistics show that the growth of automation does not occur when everything is fine, but precisely in crisis situations, during increased competition, reduced demand and the need to urgently look for new technologies to increase production efficiency. So it happened this time, and after some stagnation, construction 3D printing received a new impetus for development.
Preparing to write an article, I turned to the founder of Arkon - Boris Kozlov y. Arkon was established in 2020 and is engaged in the production of construction 3D printers, both a workshop type for creating prefabs (prefabricated houses) and a portal one capable of printing a two-story house.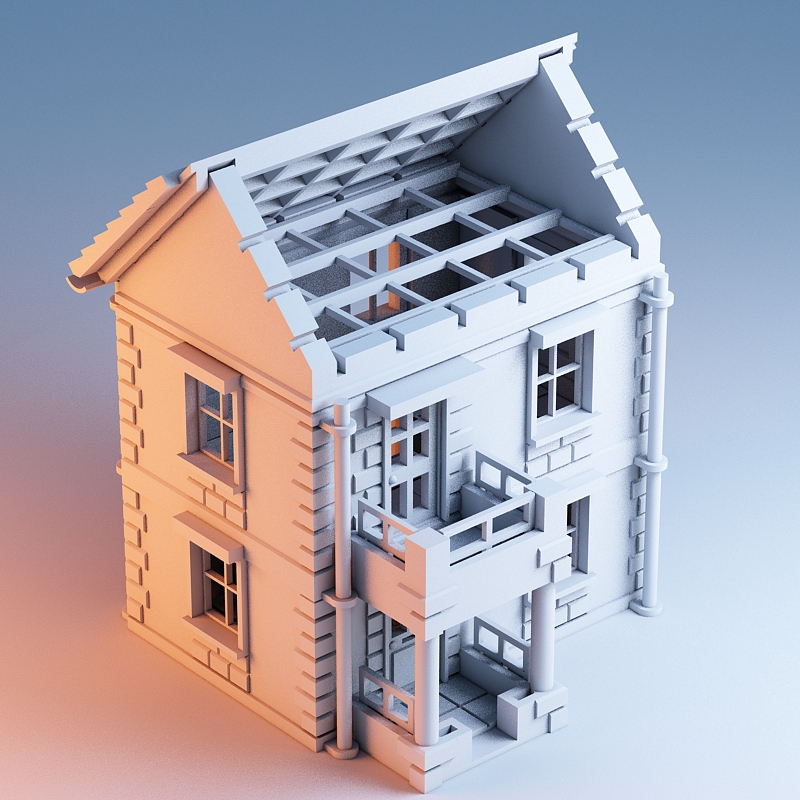 I asked Boris the key, in my opinion, question:
- Construction 3D printing appeared in 2014, but no mass introduction of this technology followed in 7-8 years. Why do you think this happened, and why is there a surge of new projects right now?
- It seems to me that the reason is the snowball effect. The technology had to mature, grow from a hypothesis to a pilot implementation, and finally to commercialization and scaling (what is happening now). In addition, it should be borne in mind that construction is one of the most conservative industries, where, unlike even aviation and the automotive industry, there is still an extremely low introduction of digital solutions and automation in the field of the production process itself - the construction itself. The issue of regulation and certification also plays an important role - this process is long and creates an additional lag.

In 2014 - 2016 the first samples of building 3D printers and prototypes of printed buildings appeared. The concepts of various form factors of construction 3D printers and types of printing materials were tested.

In 2017-2018 in the world, the first notable investments were made in a number of construction 3D printing start-ups. Further, by 2020, these investments "rolled" in the form of reaching a certain level of technology maturity - the first commercial products (3D printers and houses) appeared.

Finally, in 2020-2022 it became clear that the hypotheses of the effectiveness of construction 3D printing were justified (cheaper, faster, more environmentally friendly), and large investments began in the industry. A striking example is the investment of GE (the French division of General Electric) in the Danish COBOD or the achievement of a capitalization of $ 2 billion by the American company ICON.

In 2022-2023 over 1,000 buildings will be printed worldwide already, scaling from single buildings/pilot projects to entire villages and major infrastructure/reinforced concrete implementations. In addition, in a number of countries, by now, a regulatory framework has been created or is being actively created for the introduction of additive technologies in the construction industry.

Thus, I believe that the specified time period is a fairly natural cycle of the formation of technology, which is likely to experience exponential growth in the next decade.
According to ResearchAndMarket report, the global construction 3D printing market is valued at USD 354.3 million in 2022 and is projected to reach USD 11068.1 million by 2027, an increase of 99.04%.
Various market processes affect the prices and behavior of participants in the global 3D construction printing market. They create price signals that are the result of changes in the demand and supply curves for a product or service. They can be associated with both macroeconomic and microeconomic factors. Even human emotions can also drive decisions, influence the market, and create price signals.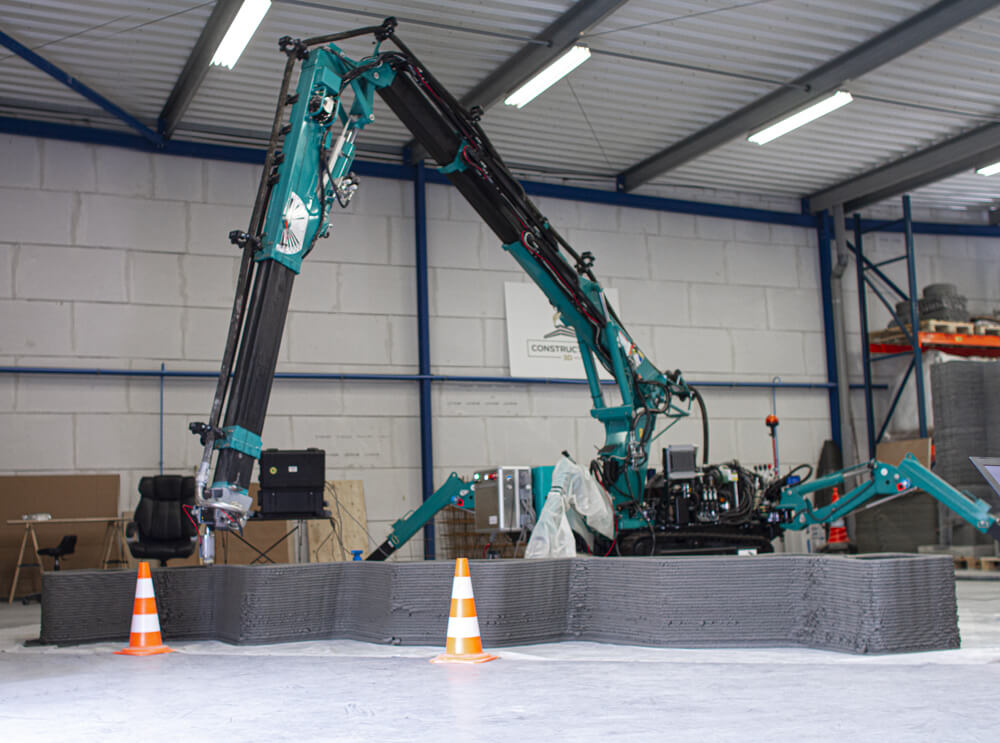 Now let's take a quick look at what is the construction 3D printer. Without delving too deeply into the technology, we can say that construction 3D printers are very similar to classic FDM/FFF printers that print with plastic, but instead of plastic, the material here is a cement mixture, which is fed directly into the nozzle and forms an object by layer-by-layer overlay. Printers are also portal, on the basis of a flying boom, with a robotic arm.
Pictured left is a construction printer based on a boom. The figure on the right is a gantry construction 3D printer
In the figure above, a construction 3D printer in the form of a robot arm installed on a mobile platform.
Everything changed completely when, in the summer of 2021, the American company ICON, which was trying to introduce 3D printing into the construction of various auxiliary facilities, signed a contract with one of the largest American developers, Lennar, to build a village of 100 houses in Texas and immediately became a unicorn , having received 200 million dollars of investments from several investment funds.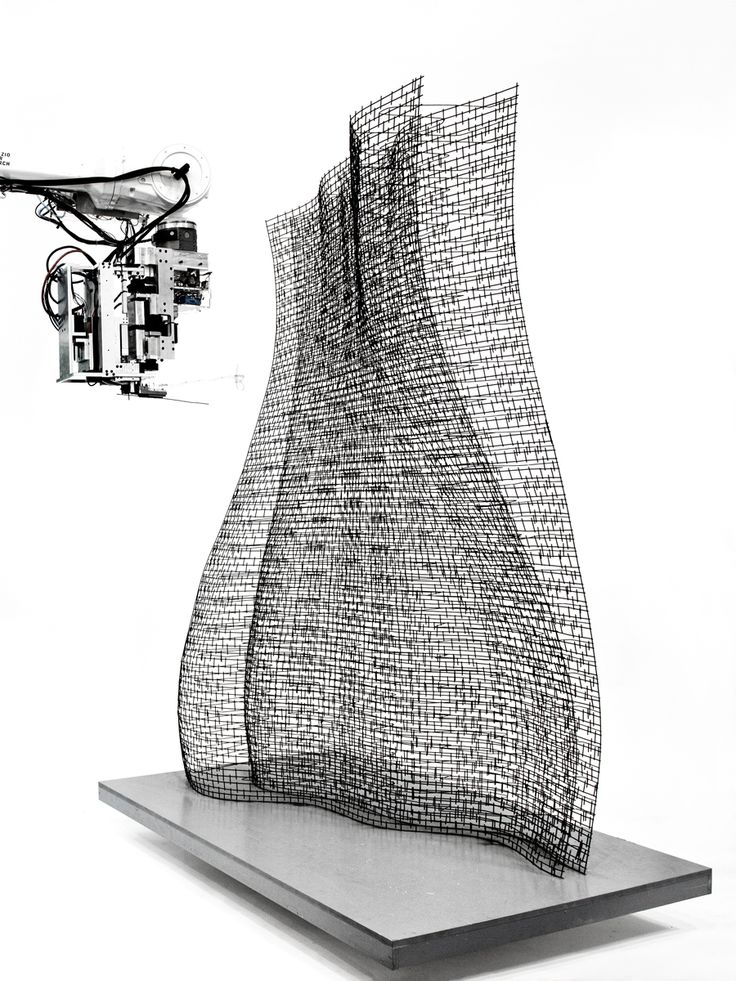 Pictured is a 3D printed house in Austin, Texas. A 3D printed house in Austin, Texas.
At the same time, the Danish company COBOD, created by the world's largest construction formwork company PERRI, began selling its gantry 3D construction printers, as well as participating in construction projects around the world. In the photo below, a modern two-story house built in Germany and a school building in Malawi, built in record time with a minimal budget.
There is little that unites developed, developing and poor countries, everywhere their problems and tasks, but The lack of affordable housing is a global agenda . If in poor countries there is an acute problem with the increase in the number of homeless people due to a lack of housing, as such, then in developing countries it is necessary to dramatically accelerate the number of new housing being built to meet the needs of a growing population. In developed countries, the problem is primarily in the cost of housing, which has risen in price to such an extent that it has become practically inaccessible to young people.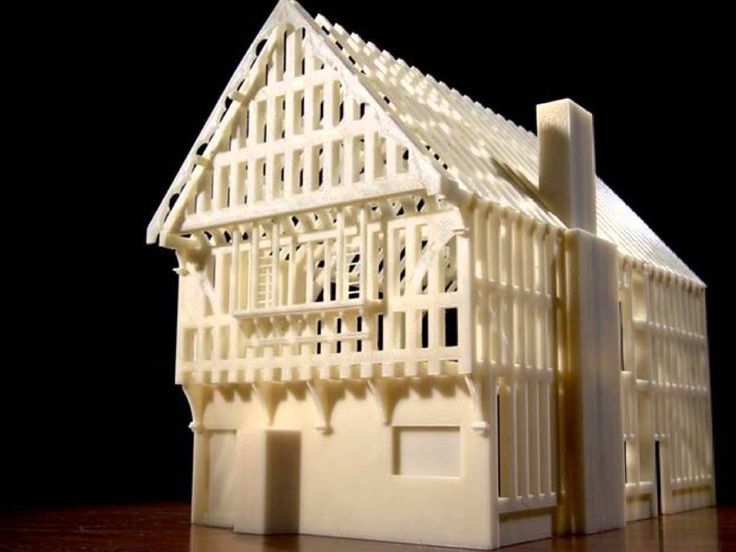 And with the simultaneous increase in life expectancy in these countries, this problem is only getting worse.
At the same time, the trend towards "green agenda ", CO2 emission reduction, building with more environmentally friendly materials, etc. is developing. But, unfortunately, so far the construction industry is the absolute leader in CO2 emissions, as well as in the amount of garbage that each construction site leaves behind. This is not to say that construction 3D printing solves all these problems, but at least it is moving in the right direction. Let's look at this with a few illustrative examples.
3D printed walls.
Today, when we talk about 3D printing houses, we are talking about printing walls. Everything else (foundation, windows, doors, ceilings and roof) is done in the traditional way. 3D printed walls are erected as fixed formwork, which significantly saves the amount of cement used, which in turn reduces construction costs and reduces the environmental impact of cement production.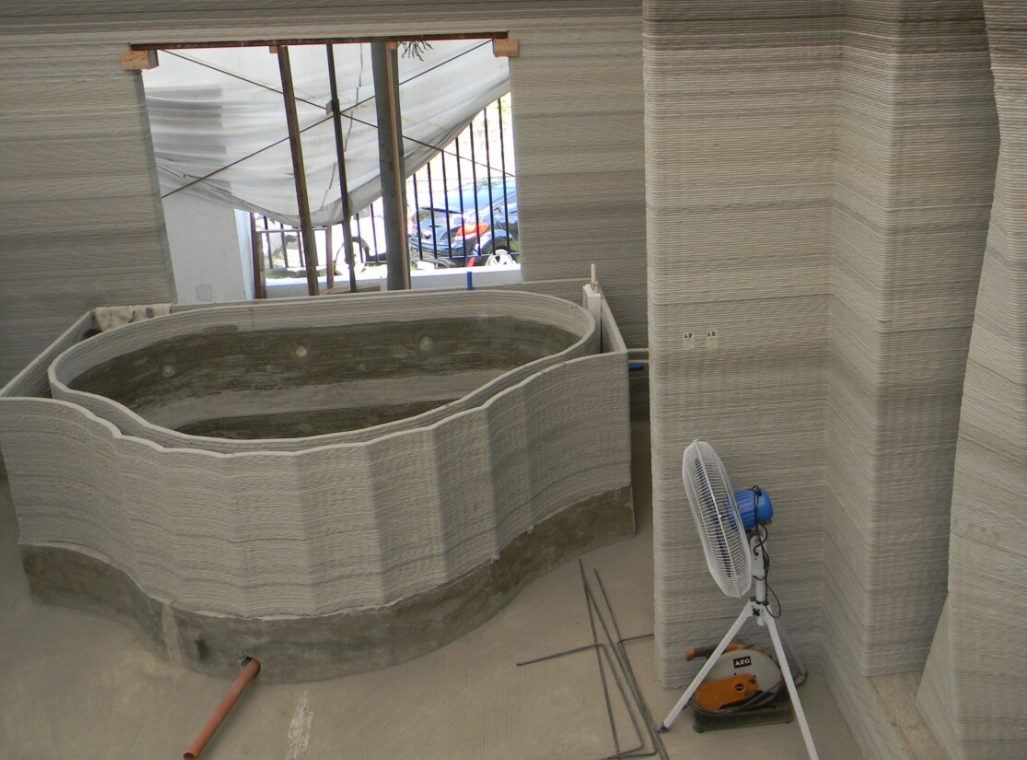 In addition, with this method of construction, no additional waste is produced, the strength of the structure does not suffer. It can be reinforced, as shown in the photo on the left, and engineering communications can be immediately laid, as shown in the photo on the right, which also affects the final speed of the construction of the object. At the same time, the total weight of the structure is reduced, the remaining cavities can be filled with lightweight foam concrete, insulation, straw or any other available material. Such a lightweight design can use a lighter foundation. The construction method itself is more economical in terms of material, and therefore environmentally friendly.
eco-concrete with the addition of polymers is currently being actively developed, the production of which reduces CO2 emissions from 30% to 100%. The Apis Cor company mentioned at the beginning of the article, which built a house in the suburbs in 2015, is now based in hot Florida, plans to start using this material in its projects.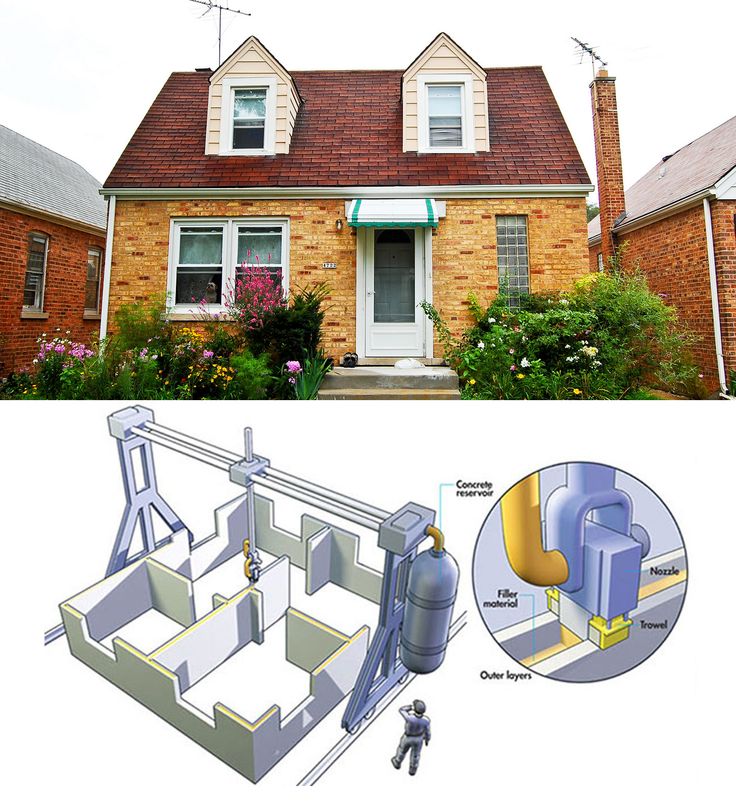 Another start-up from Russia, Mighty Buildings, headquartered in California, initially opted for a polymer with the addition of mineral chips. And while the company doesn't build entire homes, it only makes wall panels, it has won numerous design awards, as well as a $400 million valuation in several investment rounds.
As a result, with a rough calculation, we can say that the total savings on the construction of walls can reach 30%, and the total cost of the house can be reduced by 10%. This is true for houses designed for conventional construction. And if you initially design with 3D printing, you can improve this ratio by optimizing the laying of communications, the ability to immediately print interior walls, bookmark niches for bathrooms, fireplaces, built-in wardrobes and kitchens, as was done in the house built by COBOD in Germany.
"There are spots on the sun." Despite all the advantages of construction 3D printing, has several significant disadvantages of .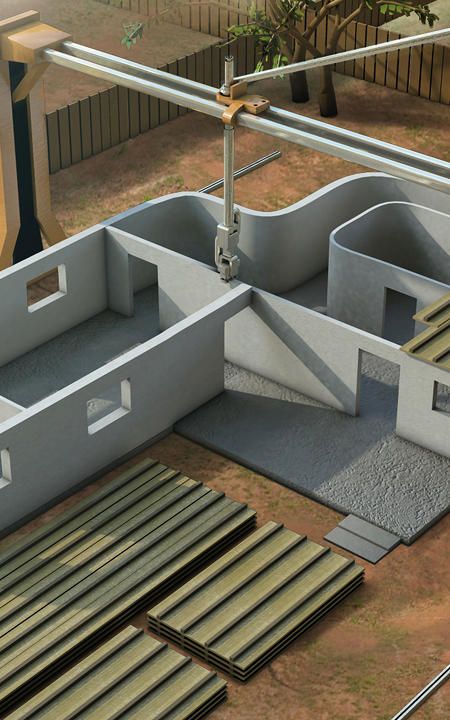 The main one is layering, which cannot be avoided at the current level of technology development.
The photo above shows the layering of the 3D printed walls.
This task can be worked in several directions:
Ribbed walls can be plastered, painted and played with as a design element. That's how ICON does it in the US, for example their latest project House Zero is done that way and has won a number of design awards.
3D printed House Zero in the USA, built by ICON.
Use special "shutters" on the print head that allow smooth layers, as COBOD and other manufacturers do. The photo below shows that this does not ensure the complete absence of layering.
Fully sand the surface to obtain the usual smooth wall for plastering, painting, wallpapering or other finishing. It is possible, but it will require huge labor costs, which can reduce the overall efficiency of using 3D printing.
Pictured above is a 3D printed wall sanded smooth.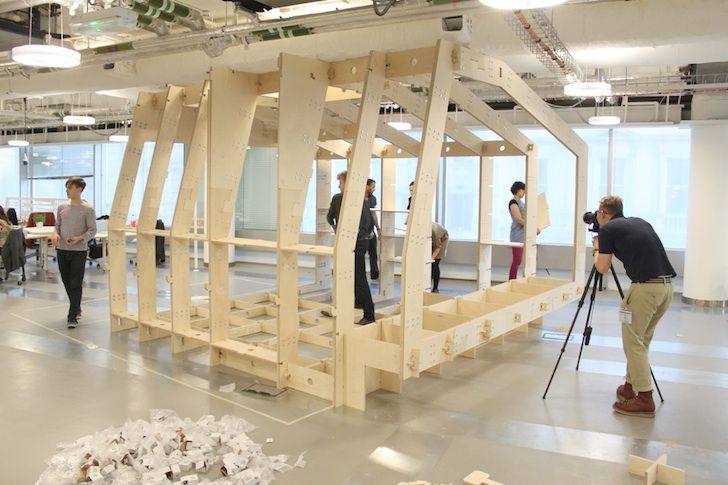 The second problem is the required temperature. Ideally, printing should take place at temperatures between +5C° and +30C°. Humidity is also important. Using additives, you can push these boundaries, but not indefinitely. At strong sub-zero temperatures, printing will be possible in the field only if the construction site is covered with a dome and the required temperature is reached inside with the help of heat guns. In conditions of intense heat, it is preferable to print at night. Another solution could be to print the wall panels in the shop and assemble them on site. Of course, each of these decisions will have a negative impact on the economic efficiency of the project.
Building 3D printing can be useful not only for the construction of houses . With its help, you can solve many other problems, and there its disadvantages will not matter. For example, the American concern GE uses COBOD printers to build towers for wind turbines in the shop. Ribbed surface and temperature restrictions in this case do not play any role.