Gary anderson 3d printing
Gary Anderson, Owner of 3DPrintingStocks.com (USA)
The stock market is very much a fool's game, you can lose a fortune and unless you own the listing exchange, are involved with the initial IPO or have some solid advice – you know what you are getting yourself into with a sound mind and plenty of knowledge about the industry you are investing in. I thought it would be great to have somebody who's heavily involved specifically in the 3D printing stock industry to gain a glimpse about this market.
Key takeaways are:
Investing is a competition – it's you vs. other investors, and if you have a better grasp of industry-specific trends and players, you're more likely to win the competition.
I think for the short term, most of the well-known players are still a little overvalued.
I'm a 3D printing investor only. As long as the industry is projected to show compound growth of 25-30% annually I can't think of an area I'd rather be investing my money in.
You can get a hold of Gary by visiting his website at 3DPrintingStocks.com.
Where did your interest in 3D printing come from and more specifically, that of 3D printing stocks? Why did you end-up building a blog focused on this area of expertise with 3dprintingstocks.com?
Well, before I start I need to provide a disclaimer that I am not a registered investment professional and that all comments below are my own opinion. Investors should seek the advice of their investment advisor prior to making any investment. Any investment I may mention in this article can result in losses and investing in the stock market, particularly in high-tech stocks, carries risk.
I've always been fascinated by high-tech. stocks and for the last decade or so I've been a "niche market" investor. I believe by focusing on a single industry (like medical devices, pharmaceutical, 3D printing), you get to know the industry, the trends, the players, etc.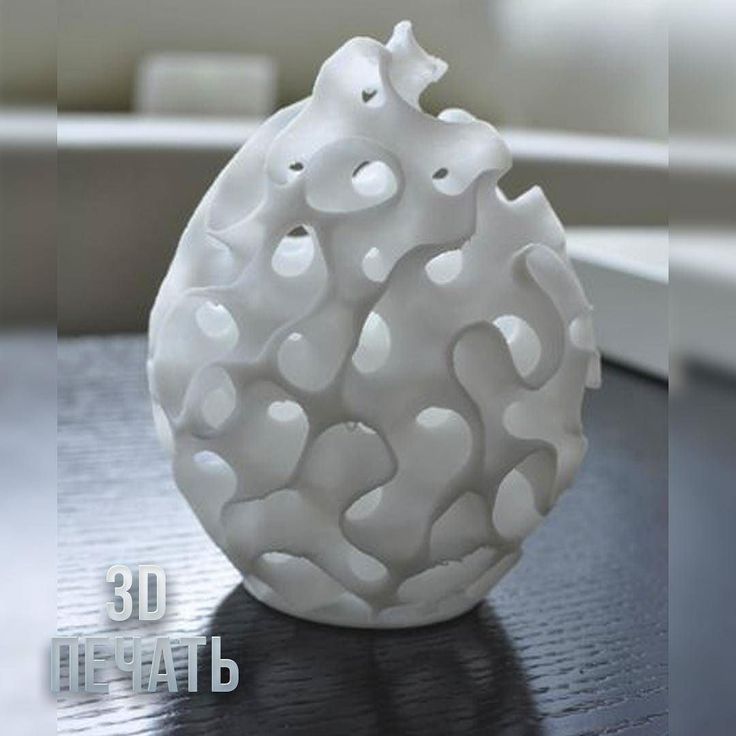 This gives you an investing advantage because that industry-specific knowledge allows you to compete better. Investing is a competition – it's you vs. other investors, and if you have a better grasp of industry-specific trends and players, you're more likely to win the competition.
I started investing in 3D printing stocks in 2010 with shares of Stratasys (SSYS) and 3D Systems (DDD) which I still own. I was fascinated by the idea of "making something out of nothing", with no mold, no waste, just pure creation of a new object. As the technology made tremendous leaps in just the last two years, we're now on the verge of moving from prototyping to actual production in some cases. It's a game-changer because of that, and it's why the 3D printing industry is projected to grow at a CAGR (Compound Annual Growth Rate) of 25-30% over the coming years.
While the industry is comparatively small, the growth is high, and I can't think of another industry I'd rather be investing in right now than 3D printing.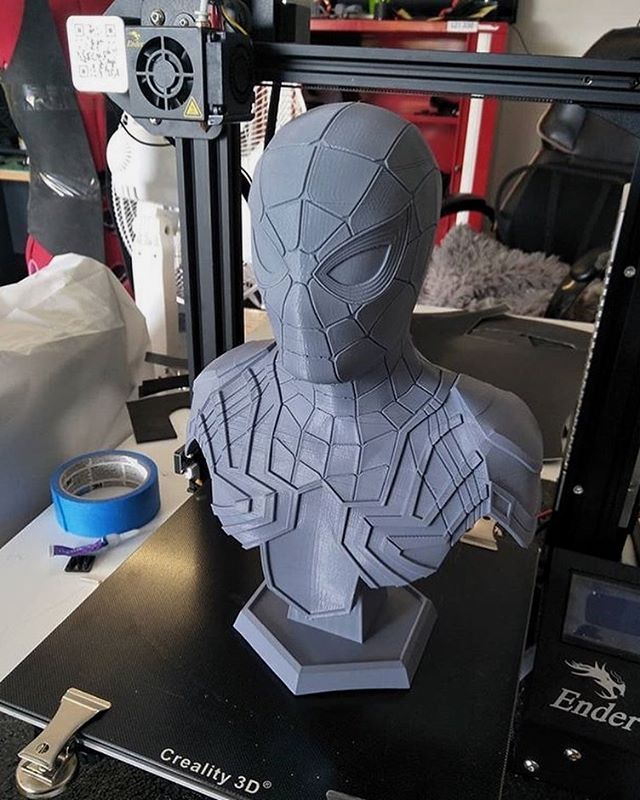 I launched my web site (and added a subscription-based site this year) because I love researching and writing about stocks in the 3D printing space – so the site was just a natural progression I think.
3D printing stocks have seen some wild ups and downs, just last week DDD dropped significantly before gaining new ground. Other than the top 2 in the 3D printing industry SSYS and DDD – what are some up and comers coming up that people interested in entering the market should watch?
There are several that I like at current prices. One is based in France, MGI Digital Graphic Technology. They recently bought another European company, a commercial grade 3D printer manufacturer called Ceradrop. Ceradrop 3D printers are early movers in 3D printing of electronic components, an area where extremely rapid forward growth is projected.
It's not a "pure play" 3D printing stock, but it certainly represents a great value at current price. MGI Digital trades in Europe on the Euronext exchange with the ticker ALMDG, and just started trading in the US with the ticker FRIIF.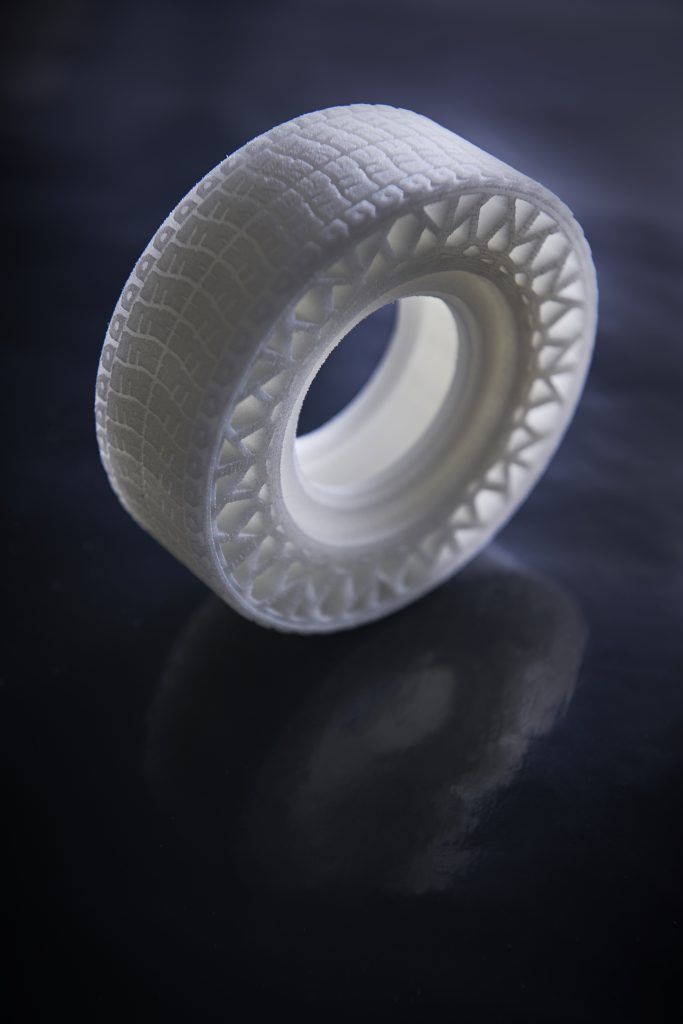 The PE ratio is about 40, and some highlights from 2013 earnings are:
22% increase in sales
29.8% increase in EBITDA
28% increase in net income
GAAP EPS of $1.50 USD (based on 4.95 million shares outstanding)
Ceradrop 3D printer division slightly earnings positive for 2013
Here's a quick video on the MGI Digital acquisition of Ceradrop 3D printers:
I believe MGI Digital with their Ceradrop 3D printer division will outperform the better known 3D printing pure plays like 3D Systems, Stratasys, etc. because of their stronger fundamentals and entry into 3D printing of electronic components. Konica Minolta is buying a 10% ownership stake in MGI Digital, and the potential for future development and deployment of Ceradrop 3D printers will likely get a boost from that partnership as well.
I should say here that I'm not "against" the well-known players and I still own shares of 3D Systems and Stratasys for example. They have their strong points – early mover advantage, great products in the pipeline, good management, etc.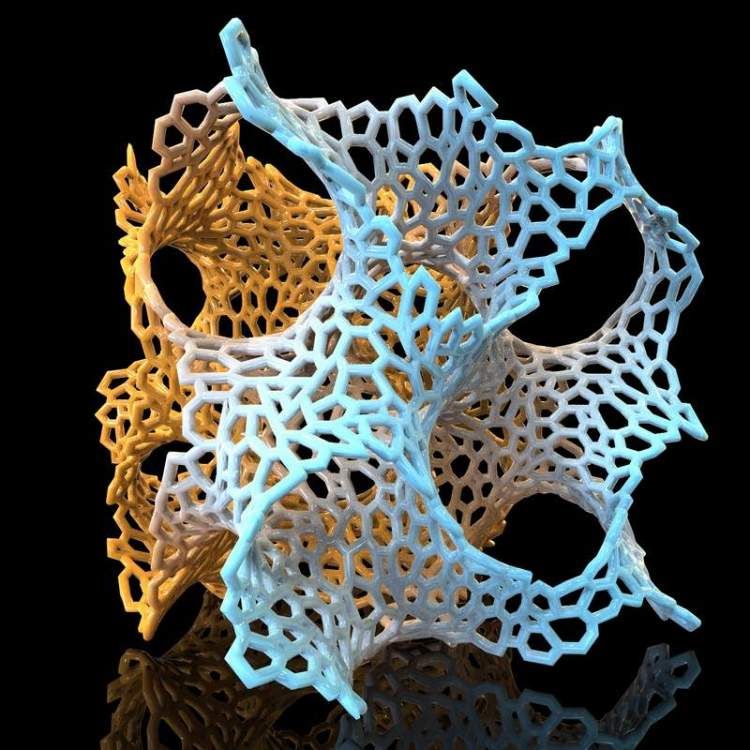 , but I just think they still priced a little high here.
After your research, do you think the stock market relative to 3D printing specifically is over valued or under valued? How did you come to this conclusion? Is now the time to buy or sell?
Good question. I think for the short term, most of the well-known players are still a little overvalued. Longer term (2 years +), I think they're undervalued – so it depends on your time horizon. Stocks like 3D Systems, Stratasys, Xone, voxeljet have been priced to perfection by investors. Yes, their growth is strong, but they're not the only players in the industry. Companies like Groupe Gorge (GGRGY) with their cutting edge Prodways line of 3D printers, and MGI Digital (FRIIF) with their Ceradrop division are better short term (6 month) buys here in my opinion, based on their comparative fundamentals.
What are some of the challenges you see 3D printing companies in general having in the coming year? Do you mind making any predictions as to how you see certain stocks going and give reasons why you believe that to be the case?
On an industry-wide basis I think the somewhat limited range of applicable printing materials is an industry issue that will continue to be a challenge.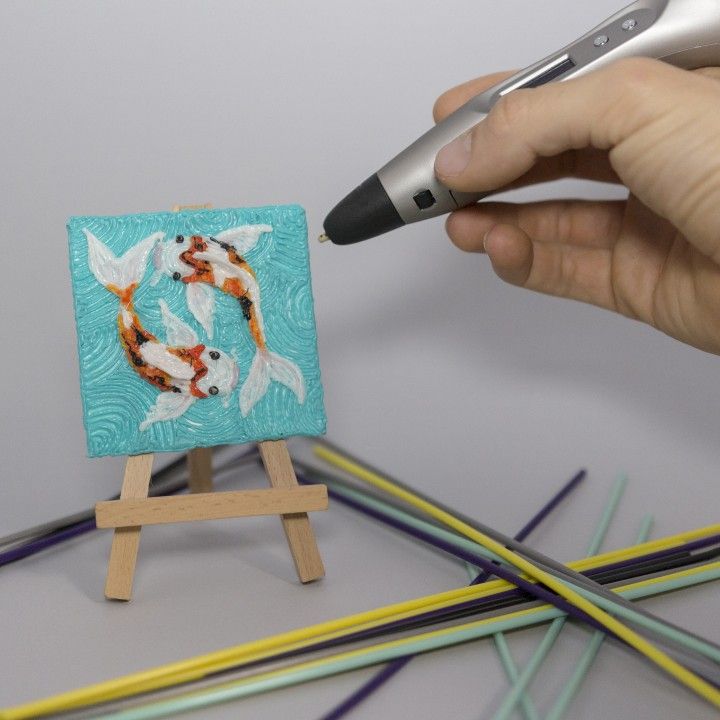 There's a lot of work being done on materials development in both private and public sectors (with groups like America Makes for example) that will help…but adding a wide array of printable materials is one of the biggest hurdles for the industry to overcome.
On an individual stock basis, the challenge for the well-known and well-followed companies is to continue to grow revenue and earnings fast enough to justify their current prices. I think for at least the first half of the year, most of the well-known 3D stocks will trade sideways overall in a period of consolidation, and I expect they'll perform better by the end of the year.
2014 isn't going to be a repeat of 2013 where every 3D printing stock went up automatically. This year will be a "3Dprinting stock pickers market", and the companies that will outperform will be those that have the fundamentals to support their valuations.
In most cases, I believe those will be companies most investors haven't heard of yet – companies like Groupe Gorge and MGI Digital for example, that are adding 3D printing to their business model.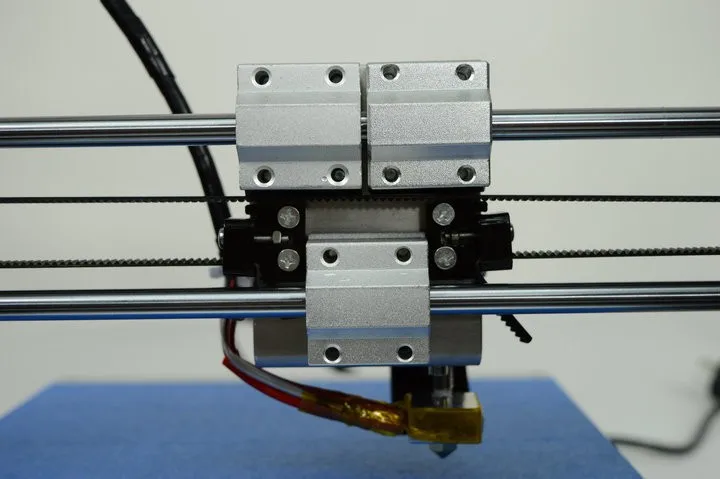 The big advantage these two companies have is the built-in sales channels for their 3D printers that they have from their already existing operations and partnerships. It's a huge distinction from the pure plays that have to go out and expand their sales channels (at great cost) to grow revenue and earnings.
Do you invest purely in 3D printing stocks or do you have a diversified portfolio in other industries that aren't as volatile? What stocks outside of 3D printing are your favorite at the moment and why?
I'm a 3D printing investor only. As long as the industry is projected to show compound growth of 25-30% annually I can't think of an area I'd rather be investing my money in. The whole concept of 3D printing, as we begin to move from prototyping to production is mind boggling, awe-inspiring, whatever you want to call it. Although the industry is decades old, the technological advances within it are going to change the world in ways we haven't even realized yet.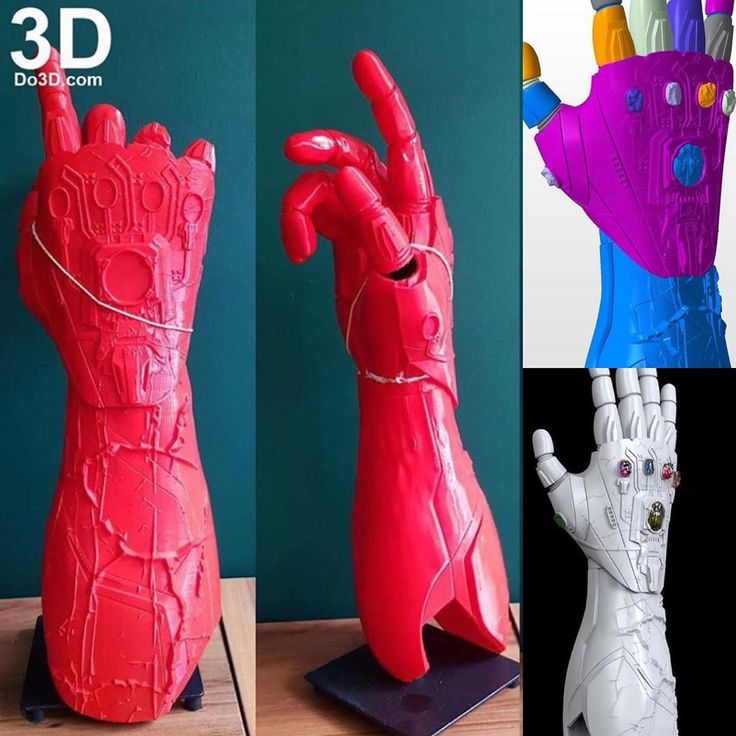 Knowing what you do about the stock market – how do you know when it's time to buy, time to sell and time to "day trade" vs. keeping things for the long haul?
I'm mostly a buy and hold investor, but I do some short term day trades on occasion. I don't think I can explain when I believe it's time to buy, sell, or hold here because it would take a page or two (at least) to accurately explain my investing model. That said, one quick rule I do use for selling is to "Never fall in love with a stock".
Once I enter the stock, I set a 10% stop loss order in immediately. In doing this I limit my potential losses and can either get back in at a lower level or use the funds to buy something else. It's a very basic and simple way to limit potential losses in the market. These are volatile stocks- if you're stuck in a downtrend it can take months to recover.
What were some of the wildest stock movements you saw in 2013 and what was their cause?
The wildest and best performing 3D printing-related stock of 2013 by far was Sigma Labs Inc.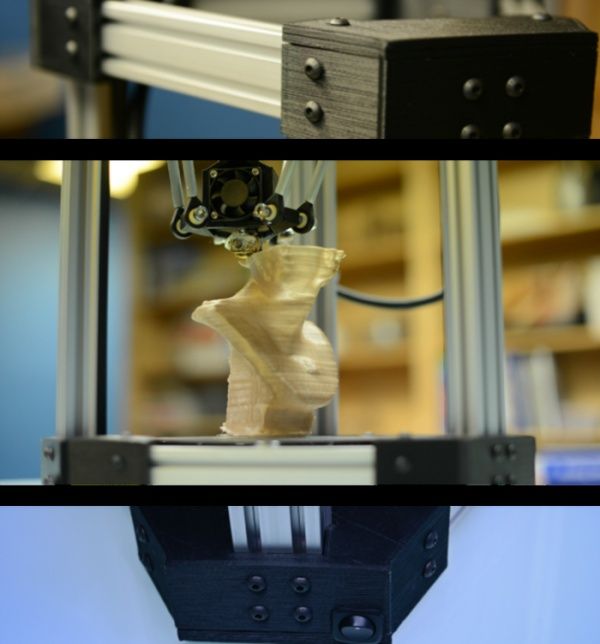 (SGLB), which rose over 1,000% last year. It's a penny stock… something I rarely invest in due to added risks, but I did take a decent position in early on. I invested in Sigma Labs because they have big partners in developing their product, "PrintRite3D", a software/hardware suite that addresses the industry need for live, real time part qualification during the 3D printing process.
This industry need is particularly acute in critical part components like the fuel nozzles in GE's next generation "LEAP Engines". Sigma Labs is partnered with GE in this project, and has also received a grant from the U.S. Dept. of Commerce to develop their technology in partnership with other, much larger players in the industry. For me the company (even though it trades as a penny stock) was completely legitimized by their partnerships and government funding.
Anything else you'd like to add?
Thank you Jon for the opportunity to write about 3D printing stocks here on CNCKingdom.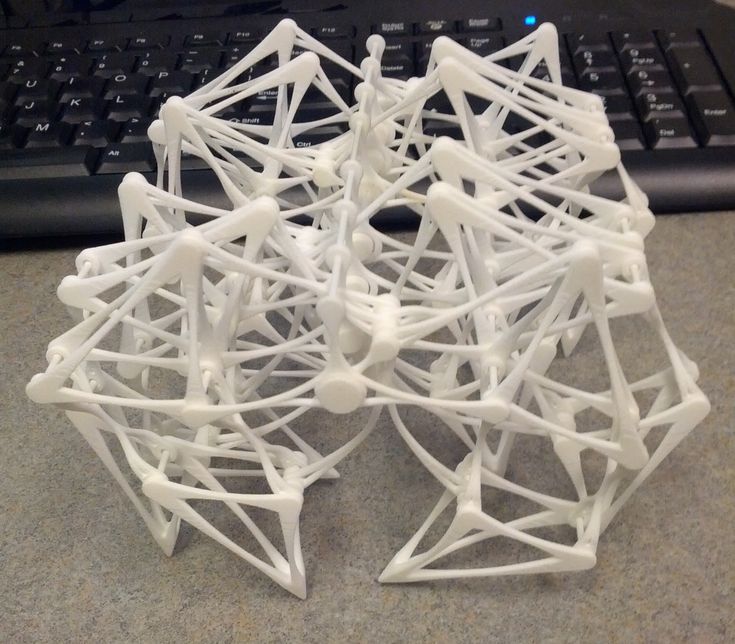 com. I'll be participating on a roundtable discussion on investments in 3D printing stocks at the "Inside 3D Printing Conference and Expo" in New York April 2-4. If any of your readers are attending, I'd love to chat with them about 3D printing stocks – just catch me and start talking. But fair warning…sometimes I can't stop myself when I get going about 3D printing stocks!
ExplainingTheFuture.com : 3D Printing - Second Edition
3D Printing: Second Edition is a major update of the highly popular 3D Printing: The Next Industrial Revolution. The book provides an extensive overview of all 3D printing technologies, together with a detailed analysis of the 3D printing industry, and broader predictions for future digital manufacturing. Already it is possible to 3D print in hundreds of different plastic, metal and ceramic materials, with pioneers now 3D printing molds, aerospace components, jewelry, works of art, toys and medical devices.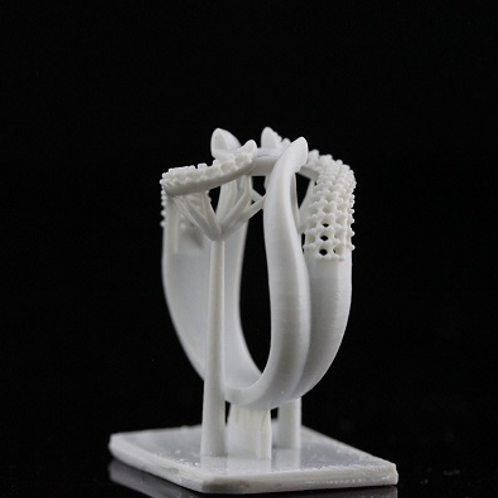 While traditionally 3D printing has been used for rapid prototyping, by 2020 most things that are 3D printed will be industrial tooling or final products. Already more than half a million 3D printable files are listed on object sharing websites, with desktop 3D printers that can fabricate them priced from $500. Meanwhile doctors are learning how to bioprint replacement human organs.
3D Printing: Second Edition is written by Christopher Barnatt of ExplainingTheFuture.com. The book features over one hundred interviews, examples and illustrations, and is a valuable resource for all enthusiasts, entrepreneurs, designers, investors and students who want to remain up-to-date with the Next Industrial Revolution.
Download (pdf).
CONTENTS
Preface
Chapter 1: The Next Revolution
Why 3D printing matters and its four key 3D marketplaces.
Chapter 2. 3D Printing Technologies
Detailing every technology on the market or in the lab.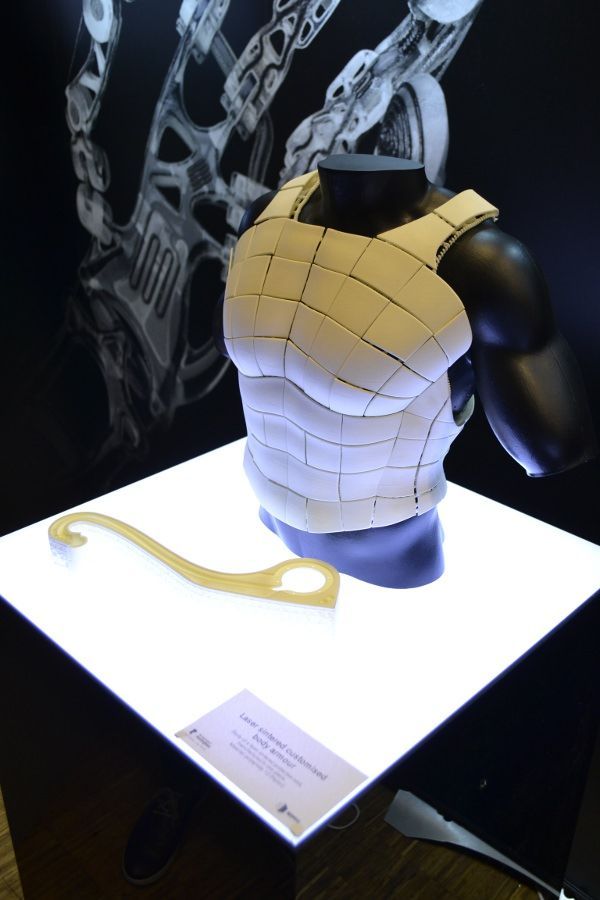 Chapter 3: The 3D Printing Industry
A global overview of leading manufacturers, software providers and bureau services.
Chapter 4: Direct Digital Manufacturing
Reporting on pioneers who are already 3D printing consumer products, industrial components and medical devices.
Chapter 5: Personal Fabrication
An overview of personal 3D printers, 3D scanners and the Maker Movement.
Chapter 6: Bioprinting
How research teams are working to 3D print replacement human body parts.
Chapter 7. 3D Printing in Context
How 3D printing, synthetic biology and nanotech will converge to enable local digital manufacturing.
Chapter 8: Brave New World?
Separating probable fact from science fiction to predict the real 3D printing future.
Glossary
132 key terms and technologies precisely defined.
3D Printing Directory
A comprehensive listing of industrial and personal 3D printer manufacturers, software packages, bureau services and online object repositories.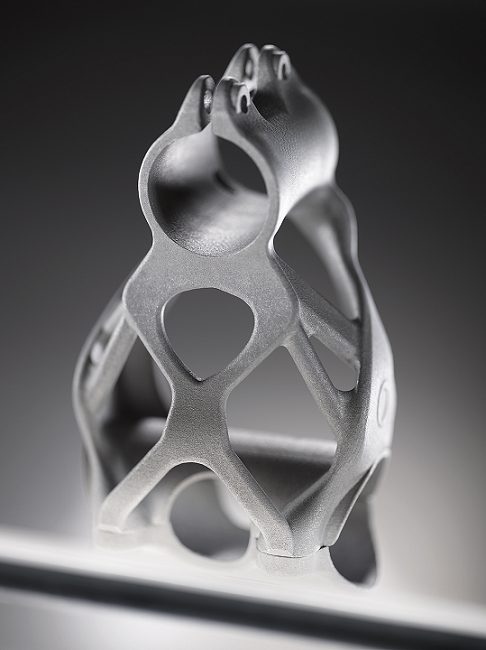 Further Reading
Index -- only provided in the hardcopy edition.
REVIEWS
"An area where this book is incredibly useful is in identifying and explaining the different 3D printing processes and where the brands fit" -- Rachel Park, Disruptive Magazine
"This is a great all round book for anyone interested in 3D printing, with any level of knowledge ... Its very thought provoking and after reading it youll likely be a little stunned, but full of ideas and enthusiasm for this technology. ... If you purchased the first edition then you wont be wasting your money buying this too, as it really is a major update." -- Jason King, 3D Print Headquarters
"Great reading and highly recommended!" -- Gary Anderson, 3DPrintingStocks.com
"For a complete overview of 3D printing, starting with the core uses, from rapid prototyping through high-end additive technology applications, this book, written in plain english that doesnt talk down to the technologist, designer, maker or engineer, is a 'must have' on your shelf" -- Dean Meyers, VizWorld.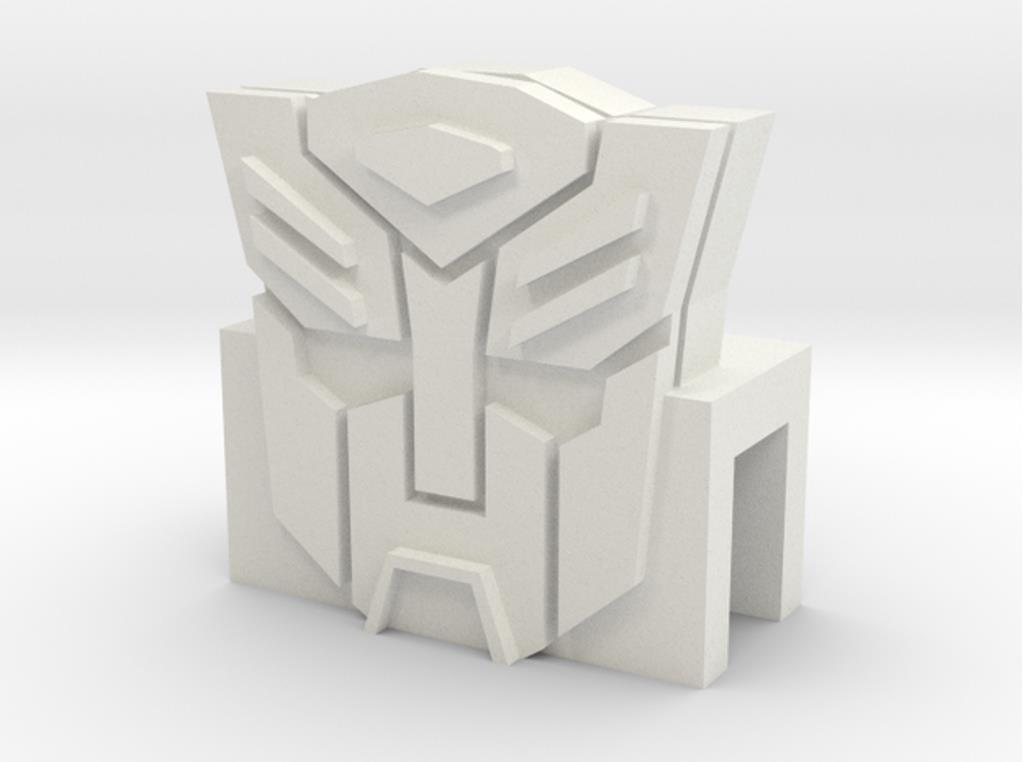 INTERVIEWS AND OTHER PRESS
DRUPA Medical 3D Printing is Likely to be a Billion Dollar Industry, DRUPA Newsroom, 13th November 2014.
Gary Anderson Interview with Christopher Barnatt, 3DPrintingStocks.com, 12th November 2014.
Interview with futurist Christopher Barnatt on his book '3D Printing: Second Edition', 3Ders.org, 9th November 2014.
Return to: Books Homepage.
3D food printing
3D food printing
Who needs it and why?
Today, progress is progressing by leaps and bounds: robots are being invented, medicines for previously incurable diseases, people's lives are getting easier every year more and more. One of the young inventions with broad development prospects is 3D printing. Machine parts that are difficult to make by hand, prostheses and even food are printed
In March, the world was delighted by the news of a breakthrough in the field of cooking: in Sweden (in hospitals and nursing homes) they began to prepare food using 3D printing for those who can no longer chew food on their own.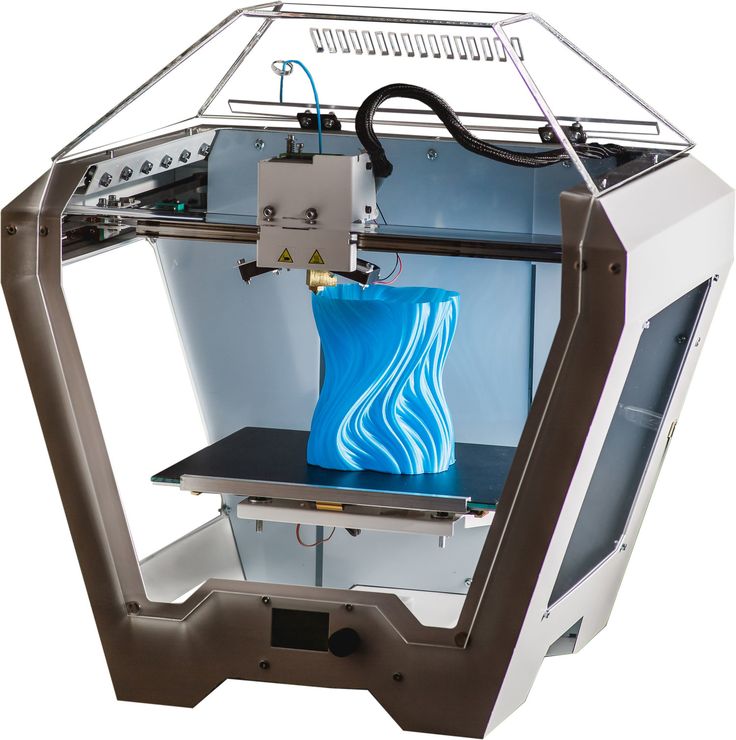 For such people who have difficulty chewing and swallowing food, there used to be only one way out - to switch to a "children's" diet, mashed potatoes, cereals, and so on. But if, for example, you want normal food, you still need to grind it. And in the end, no matter how tasty it is, aesthetically it will still be disgusting.

"When you have trouble swallowing, you have to settle for food that isn't particularly appetizing. The idea is to make special dishes more attractive by recreating the original shape of the product. That is, the food will look, for example, like a chicken leg, but the consistency will resemble a cream pudding, "explains Richard Asplund, head of the municipal catering department of the Halmstad district.
The program is currently being implemented on an experimental basis. The project involves researchers from Lund University and the University of Kristianstad, the equipment is offered by Cellink, and 3D printing services are provided by the service bureau Addema.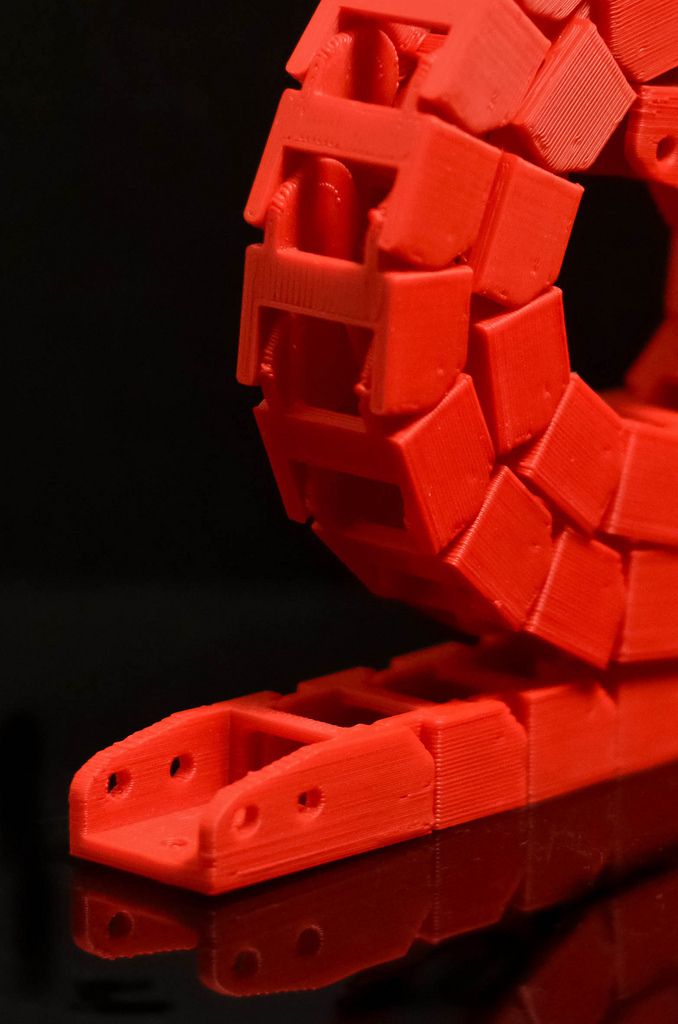 Residents of nursing homes in Halmstad and Helsingborg will serve as the jury for the pilot project.

So, it's worth understanding how 3D printing appeared, how printing devices work and what prospects await this technology in the future.

How did it all start?
History

1948
1948
The history of 3D printers dates back to 1948, when the American engineer Charles Hull developed a technology for layer-by-layer growth of physical three-dimensional objects. She got the name Stereolithography (stereolithography).
1985
1985
Mikhailo Feigen proposed to form three-dimensional models in layers from film, polyester, plastic, paper, fastening the layers together using a heated roller.
1986
1986
Carl Descartes came up with the idea of ​​sintering powder material (powder polymers, metals, casting wax, nylon) layer by layer with a laser beam.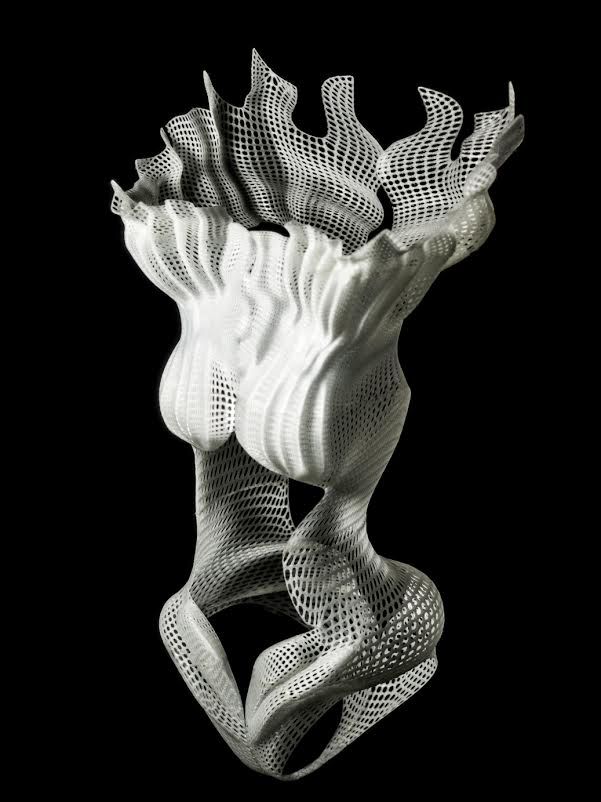 1987
1987
The world saw the first 3D printer in history.
True, at that time the apparatus was called a "installation for stereolithography".
In 1987, the Israeli company Cubital developed a layered sealing technology. However, it requires the use of expensive, toxic, and fairly rare polymers.
1988
1988
Scott Crump described the FDM method.
Printers using this technology print objects with a molten thread of a substance (plastic, metal, etc.), which was later used to print food.
1995

1995

Until 1995, 3D printing was used only in industry, until MIT students Jim Bredt and Tim Anderson introduced the technology of layer-by-layer synthesis into the body of a conventional desktop printer.
Early
2000s
Early
2000s
3D Systems also launched its first "home" 3D printer.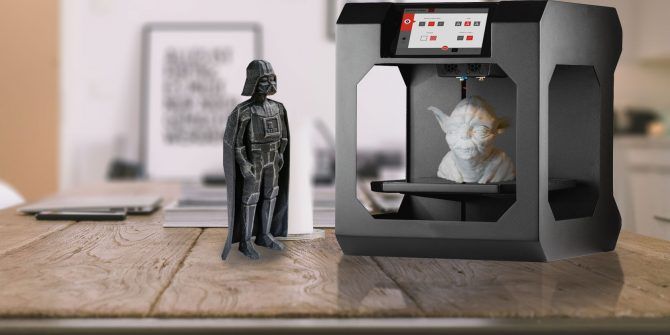 After that, these devices began to actively penetrate into everyday life.
How does it work?
Technology analysis
The first food from a 3D printer was obtained several years ago using the [email protected] printer. The heart of the machine is a syringe that works on the same principle as inkjet printers. Layer by layer, he lays down a viscous liquid, forming an object of a given shape.
The university made the drawings of this printer publicly available, to the delight of many enthusiasts. People began their own experiments with epoxies and silicones. At the same time, gourmets appeared who began to put cheeses, glazes, etc. into the printer. It can use anything that is forced through the head of the syringe.

Instead of repeating already existing organic objects, it is much more important to learn how to create new products with individualized nutritional value.
Let's say a person needs more calcium or omega-3 fatty acids in their diet, why not print out the appropriate foods for them.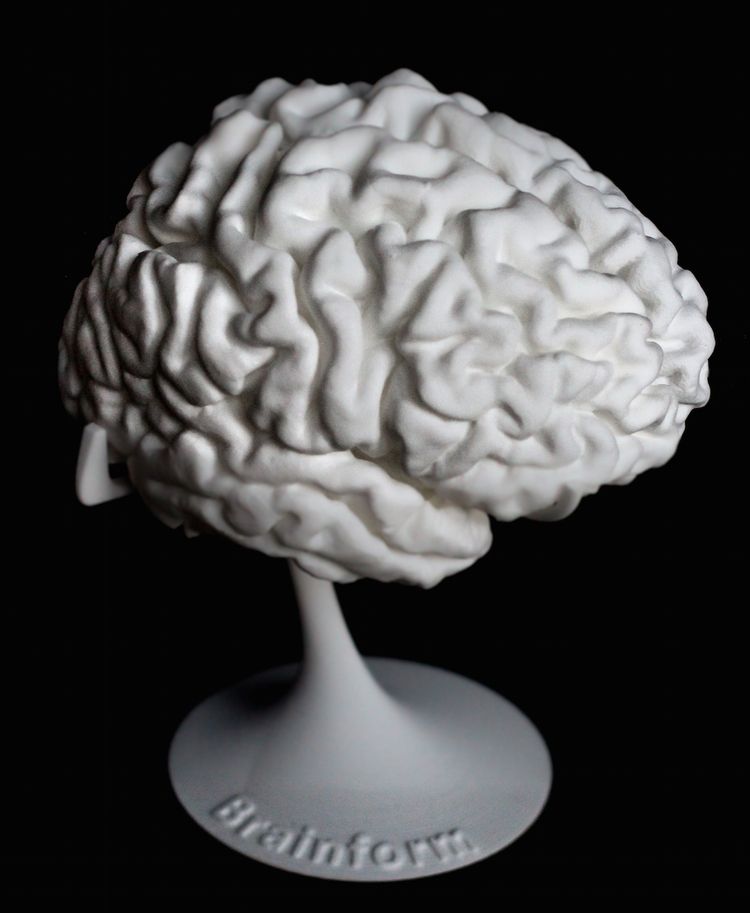 Van Bomel's team is addressing just such a problem, it is they who are developing food printing technology for people with impaired chewing and swallowing functions. Printed products can use cheaper protein sources. It is more convenient, and besides, the cost of such products will be less. But a significant obstacle is the slow speed of 3D printing from edible components, after each layer is applied, one or another time is required for it to solidify.

What are printers?
Great variety of food printers
- Pancakebot. Structurally, it is similar to any food 3D printer, but it only prints pancakes of any given shape and immediately fries them;
- Choc Creator 2.0 Plus, Chocola3D, etc. - specialized printers for printing chocolate;
The above examples were taken from the sales site, that is, these printers can already be bought, they have entered the general sales market. But there are also more complex devices that exist almost in a single copy.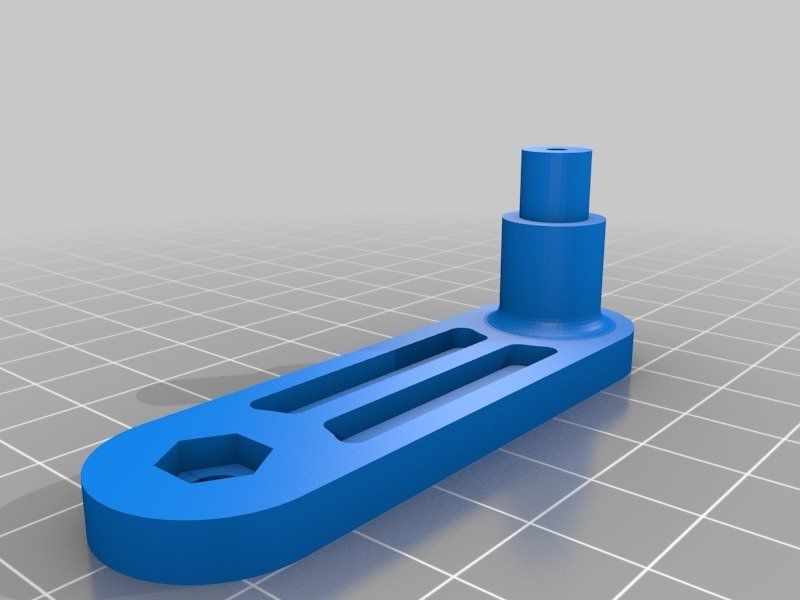 - Foodini by Natural Machines is the answer to the eternal question of healthy eating. Foodini users can cook with fresh ingredients, create a variety of pastas, and place them in reusable capsules, which are then printed in any 3D shape;
- Food printer for NASA from SMRC. Using raw ingredients packaged in capsules, SMRC's food printer can combine different individual ingredients to print a wider variety of foods;
Future prospects

What's in store for this relatively new but rapidly evolving technology? Will it develop in highly specialized areas or will it go to a wide market, or will it succeed everywhere?
3D food printing is not justified these days. But in space it can be a real salvation. Michel Terfansky of the University of Southern California explored this concept in his thesis project. He learned about the occasional annoyance of astronauts on the International Space Station with poor diets. With the help of 3D printers, friends and family could send recipes to Earth messengers.
3D printers will help save space and rid the ship of warehouses of meat and vegetables. Terfansky believes that this technology will make people happier.
Also, 3D printed food can be used to create foods with a specific nutritional value and texture for the elderly that are easy to chew and swallow.
Other uses include home cooking and personalized candy and sweets.
One way or another, 3D printing will one day, if not completely replace the product market, then at least displace a significant part of it. It will become more convenient, less expensive, more environmentally friendly. It will give more opportunities and more problems associated, for example, with device maintenance. Whether this is good or bad is your food for thought.

Text: Koryakina Anastasia, Krylova Lyubov, 2nd year student of the Faculty of Journalism, Lomonosov Moscow State University
Photo: site https://make-3d.ru/wp-content/uploads/2019/04/CELLINK -BIO-X-Main-1-768x538.png, site http://3dplemya.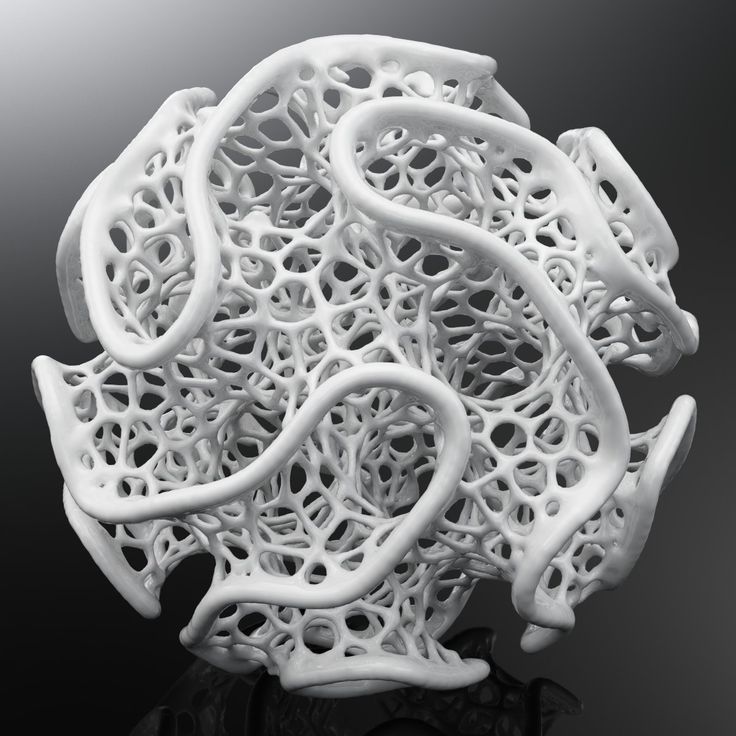 ru/images/site/food-1.jpg, site https://3dpechataem.ru/wp-content/uploads/2019/03 /28cc36f26ab511cbf51a69f8057e1e26-1.jpg, site http://priyoid.com/wp-content/uploads/2014/11/Foodini-3d-printer-1024x682.png, site https://3d-daily.ru/wp-content /uploads/2014/12/foodini-interview_2.jpg, site https://3dfly.com.ua/sites/default/files/u8/culinary-09-3d_printed_sugar_cubes_coffee-1024x554.jpg, site https://www.pvsm.ru/images/2015/01/26/3D-Systems-na-perednem-krae-trehmernoi-pechati.jpg, site http://3d_print.jofo .me/data/userfiles/5015/images/998976-image09.png, site https://vsevesti24.ru/wp-content/uploads/2018/02/food_main.jpg, site https://s.giftopix.com /uploads/sp92oqt9ko4dupn6c9ma6t65c4/15347021235b79b22b84dc11.32528796.jpeg, site https://www.ricorsiscuola.it/wp-content/uploads/2018/05/ricorso-riforma-professionali-a-66-tic-concorso-scuola-docenti. jpg.
Sources: website http://www.3dpulse.ru/news/eda/v-shvetsii-v-domah-prestarelyh-budut-podavat-3d-pechatnuyu-edu-pozhilym-lyudyam/, website https://www.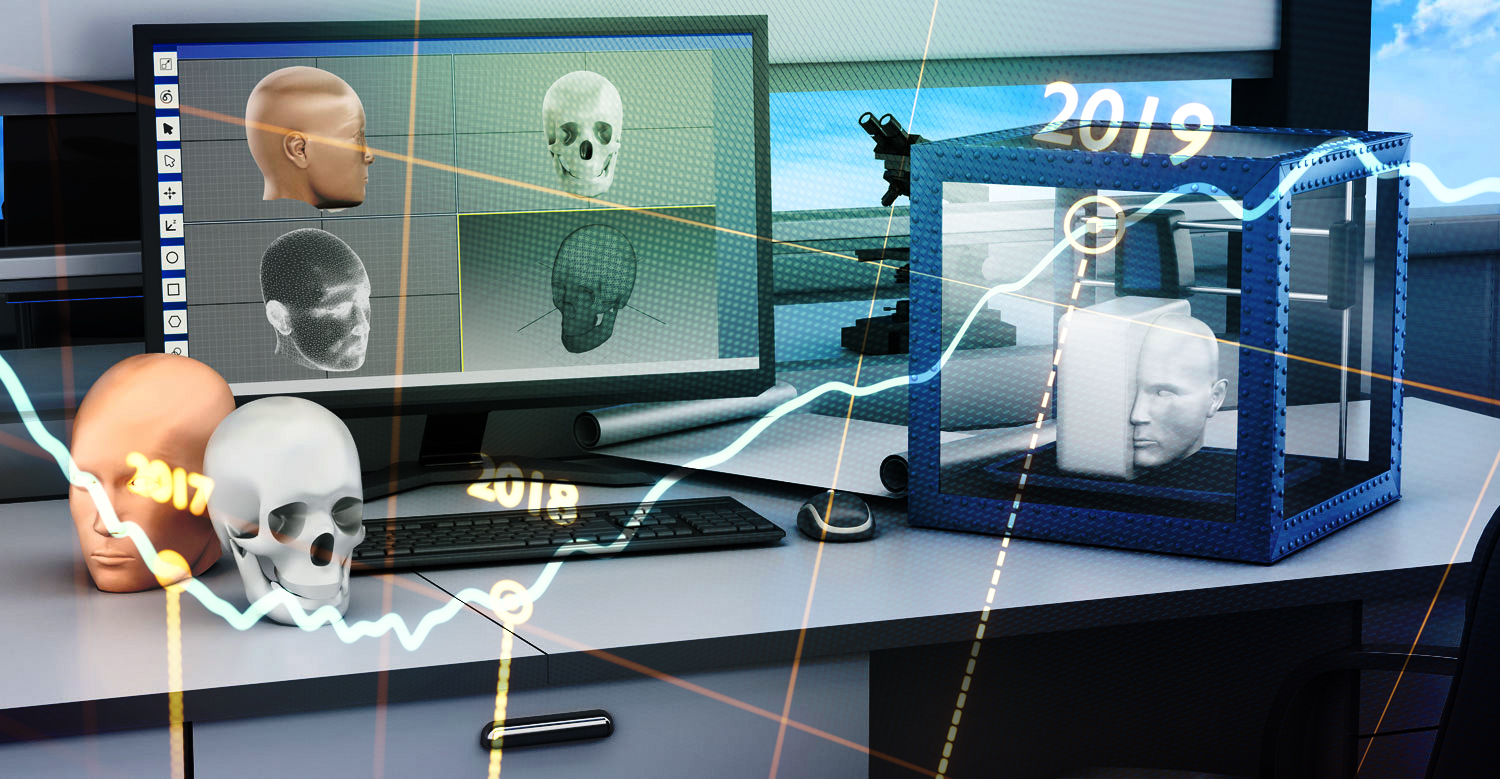 rutvet.ru/in-istoriya-sozdaniya-3d-printerov-i-ih-princip-raboty-8253.html, site https://yandex.ru/turbo?text=https%3A%2F%2Fkakdelateto.ru%2Fpechat -edyi-na-3d-printere-vozmozhno-li-eto%2F, site https://mplast.by/encyklopedia/3d-printer/, site https://top3dshop.ru/blog/review-food-3d. html, site https://m.my3dpoint.ru/blog/novosti/3d-pechat-edy/.
3D printing: Black Swan phenomenon. Part 1. Anderson Tales
Andrey Oblogin, "Khvilya"
In the news feeds, every day, there are several messages about new heights that the "makers" have taken around the world. From the most ridiculous knick-knacks to stem cell printing.
There is more than enough information on this subject, so we will keep silent about technology in this essay. This must be stated right away, because the clatter of skeptical economists is already heard, who will now run in order, grinning, to calculate the cost of a nail.
We'll talk about ideology.

"3D printers are an alchemist's dream come true: you can create anything in the world.
"
In 2012, former Wired editor-in-chief Chris Anderson published Makers: The New Industrial Revolution, the new bible of the global maker movement.
It is important to note here that Anderson is not just a cunning writer (he is the author of the bestseller "The long tail"), who took advantage of the trendy theme. Now he has a multi-million dollar business in this area.

In the beginning was the word…
"This is what happens when the Web generation turns to the real world"
Chris Anderson constantly emphasizes that the coming revolution in manufacturing is such a return to its place . We are just returning to the real world, using the developments that have been acquired through the development of the virtual economy.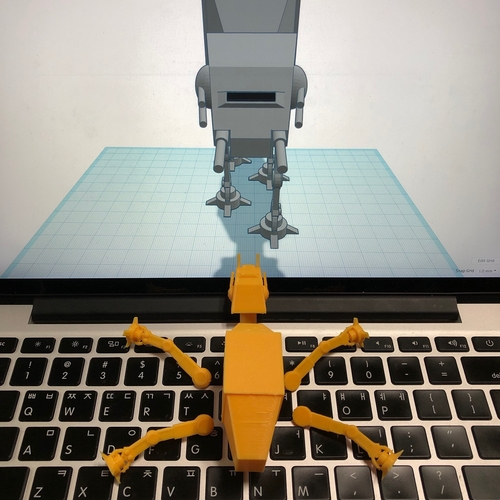 The Web gave the world the concepts of open source, crowdsourcing, crowdfunding and the values ​​associated with it, now humanity can use these fruits in the physical economy.
"The digital (electronic) global economy, according to calculations by Citybank and Oxford Economics, is $20 trillion. By the same estimate, the economy outside the Web is $120 trillion. In short, the world of atoms is no less than five times the world of bits."
And although the "physical" economy is in crisis, real change can only be achieved in this field.

"Any country that wants to maintain its power must have a manufacturing base. Even today, a quarter of the American economy consists of the production of physical goods. If we add distribution and retail to this, then we get three-quarters of the volume of the entire economy."
The pendulum has swung back just when the Western economy needs it so much and there is an urgent demand from society for the return of jobs.


"The industry that created the American middle class is now in decline (it's not over yet, as we'll see later, but without a reset, the risks increase). Working in a factory sounds boring, dangerous, and generally a dead end. But today we can reverse the process. Not by returning to gigantic factories with armies of workers, but by creating a new kind of manufacturing economy modeled after the Web economy: "bottom-up, with the widest possible reach of consumers, and eminently entrepreneurial in spirit."

"The Web only shows what it can look like industrial model built on the principles of openness and active interaction of people. Now the revolution will shake the real world."
Additive manufacturing is seen as a hidden economic potential. At the beginning of the book, Anderson gives the example of his grandfather, an inventor who received a meager royalty from a patent, which he had to sell in order for the invention to have a chance of being introduced.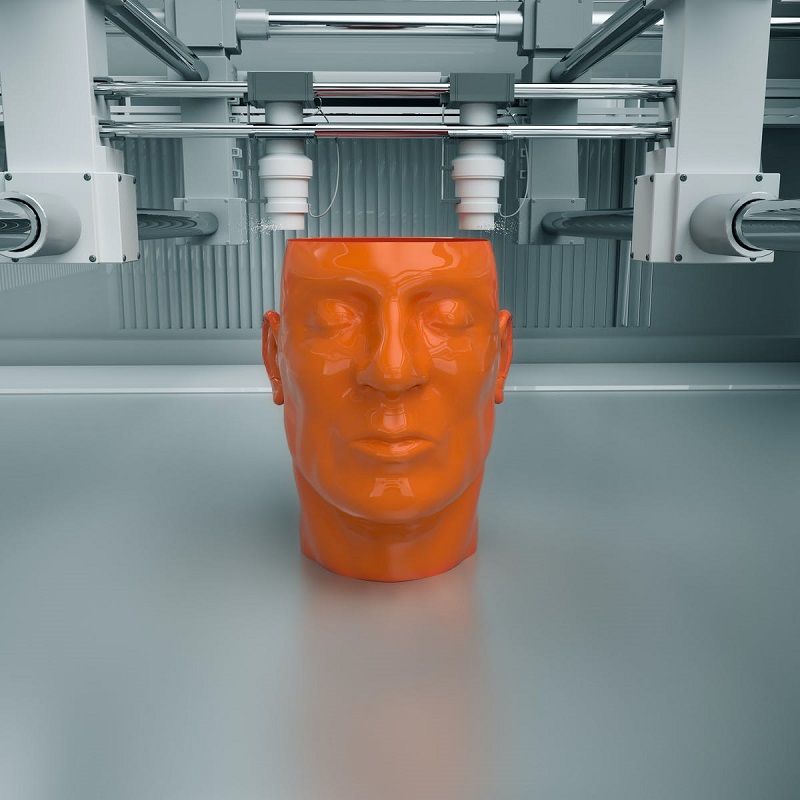 Today parasitic links have fallen out in the chain from the inventor to the end user.

"3D printers and other prototyping devices are like digital cameras or audio recording media that, once made available to the masses, have unleashed creativity and everything people previously wanted but could not express. As internet entrepreneur Rufus Griscom puts it, it's "a renaissance of dilettantism." «
"Already now, factories around the world are offering their web-based manufacturing services to anyone with a digital design and a credit card to pay.
Production is already a kind of "cloud service", which can be accessed via a web browser using a tiny fraction of the colossal industrial capacities, exactly as much as you need and when you need it. Just like we use several megabytes of Google or Apple servers when we upload photos or write a letter."
Looking at "new manufacturing" broadly, Anderson demonstrates confidence in the long-term sustainability of such a business model if the business is based on the values ​​of the Web.