Food safe filament 3d print
The Essential Guide to Food Safe 3D Printing
3D printing offers unparalleled design freedom to produce custom parts and complex or organic shapes that would be costly or impossible to manufacture with traditional manufacturing methods.
These benefits can be compelling for a range of food-related applications. However, if 3D printed parts are intended for food contact items, you'll have to consider safety practices and regulations to avoid contact with toxic substances and prevent the buildup of harmful bacteria.
Food safe 3D printing is possible and the variety of materials approved as food safe is increasing, but there is a high degree of ambiguity around the workflows and finding the appropriate applicable regulations can be a challenge.
Read on for an introduction to food safety, food safety considerations for 3D printing, and a variety of methods to produce food safe products with common 3D printing processes, including stereolithography (SLA), fused deposition modeling (FDM), and selective laser sintering (SLS).
Please note

No Formlabs resins are food safe unless users take additional steps.
Video Guide
Having trouble finding the best 3D printing technology for your needs? In this video guide, we compare FDM, SLA, and SLS technologies across popular buying considerations.
Watch the Videos
To begin, it's important to clarify a few key terms:
Food grade means that the material is either safe for human consumption or permitted to come in contact with food.
Food safe means that a food grade material meets the requirements determined by the intended use and will not create a food-safety hazard.
Food contact surfaces include any surface that may come into direct contact with food. These surfaces must be made of nontoxic materials and designed to withstand the environment of their intended use, including exposure to cleaning compounds, sanitizing agents, and cleaning procedures.
Food grading and food safety concern a specific way to ingest parts, called migration. Particles as small as a few nanometers and up to several hundred nanometers may get transferred each time various materials encounter with each other, for example from components of the 3D printer to the 3D printed object, and from the object to the food.
Because migration levels are very low on occasional contact, food grading typically concerns items that are in prolonged contact with food such as containers, straws, utensils, plates, and food molds. Different testing institutions will adhere to different government-imposed risk tolerances and approved substances, which for the US is described by the FDA CFR 21 and for the EU in guidelines 10/2011.
Look for these labels indicating FDA and EU approval. Beware that a material being 'compliant with' doesn't mean that it is explicitly approved by the institutions, so always check the technical datasheets for a certificate.
To be considered food safe according to the FDA Food Code, a material has to meet the following requirements:
No migration of deleterious substances
Does not impart colors, odors, or tastes
Safe under normal use conditions
Durable, corrosion-resistant, and nonabsorbent
Sufficient in weight to withstand repeated washing
Finished to have a smooth, easily cleanable surface without breaks and sharp internal angles
Resistant to pitting, chipping, crazing, scratching, scoring, distortion, and decomposition
Accessible to inspection
Any FDA or EU approved material includes not only the raw polymer but also the additives or masterbatch.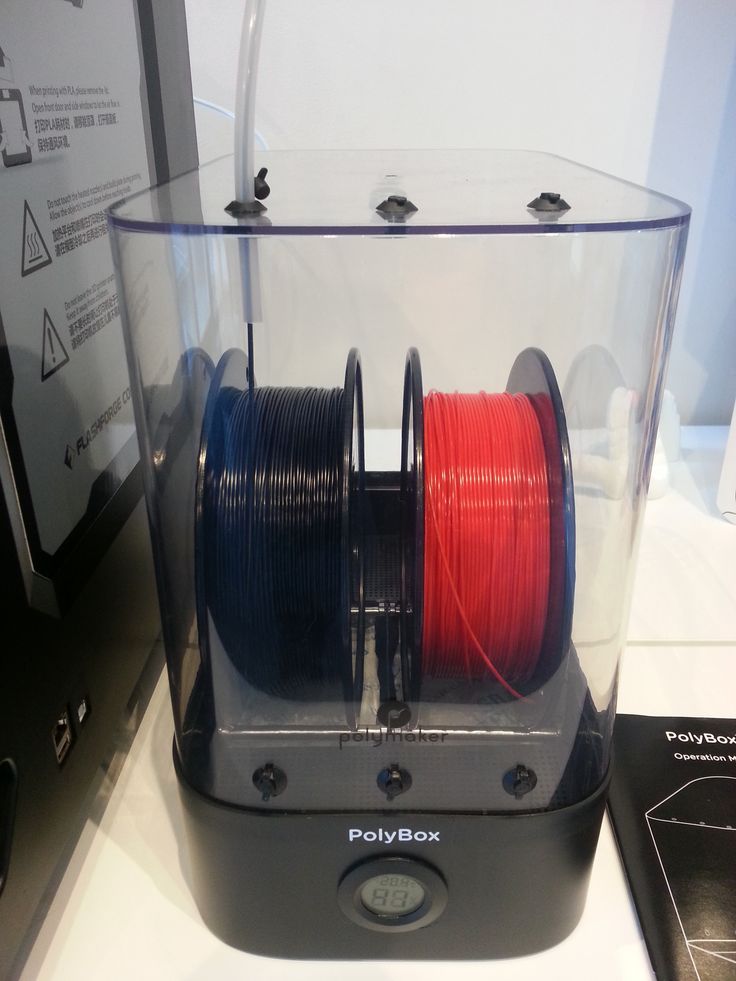 These might contain components such as plasticizers, impact and heat distortion modifiers, UV-stabilizers, flame retardants, anti-fouling, anti-static, anti-slip, foaming and clarifying agents, anti-oxidants, aromatic nucleators, carbon alloys, phosphorescents, fillers, thickeners, chain extenders, metal deactivators, dyes, and a carrier resin.
A 3D printed part can turn into a petri dish squirming with bacteria within weeks. Even though some materials will survive the dishwasher, so will dangerous bacteria such as E. coli and salmonella that live in the little nooks and crannies. Some toxic molds find favorable growth conditions on several types of plastic and are hard to remove. Neither cleaning with bleach nor microwaving your polymers is an option for eliminating germs. 
While bacteria buildup might not be an issue for disposable items, if you're planning to create a part for long-term use, using a food safe coating is highly recommended.
The best option to reduce the risk of particle migration and bacteria buildup is by dip coating the 3D printed parts with a food grade epoxy or polyurethane resin, such as Masterbond's EP42HT-2FG or ArtResin or an FDA approved PTFE (known as Teflon®) to seal their surface.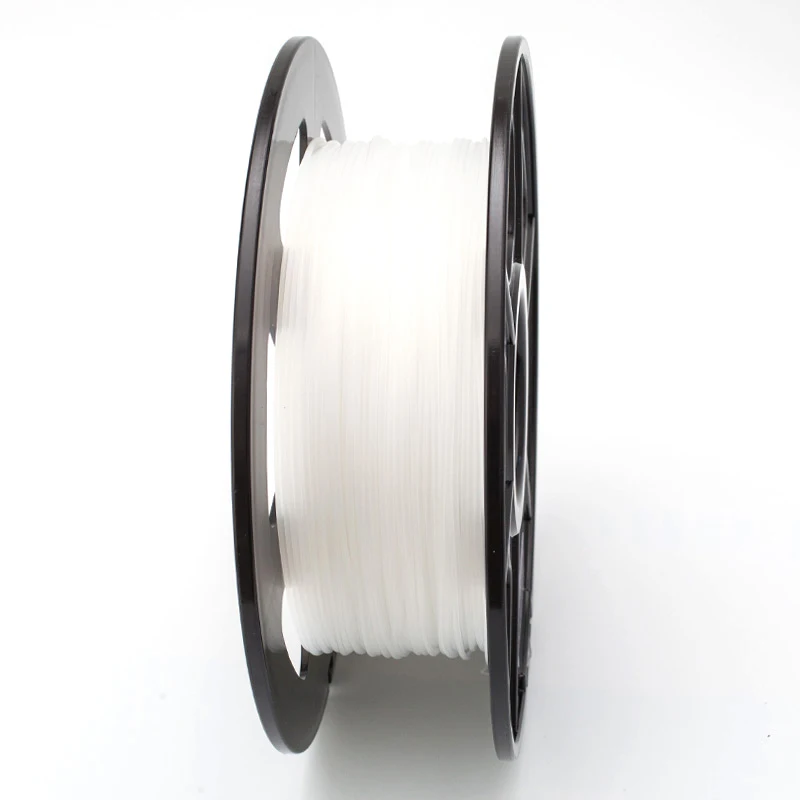 However, note that coating also doesn't guarantee food safety for prolonged use as not all of these coatings are dishwasher safe, and they may degrade over time, exposing the original, potentially non-safe surface.
Most 3D printing materials have a low heat deflection temperature (HDT), which means that the 3D printed parts might become brittle and crack, or deform and warp at elevated temperatures. If you're planning to clean a 3D printed part in a dishwasher, make sure to double check that the material is dishwasher safe and if there are any specific recommendations for washing temperature.
As particles might migrate from components of a 3D printer to 3D printed parts, it is crucial that any components that might come in contact with the 3D printing material or the part are food grade and do not contain or leach harmful chemicals. 
This includes taking precautions when using multiple materials, as some materials previously used in the 3D printer might have contained toxic particles and made contact with some components.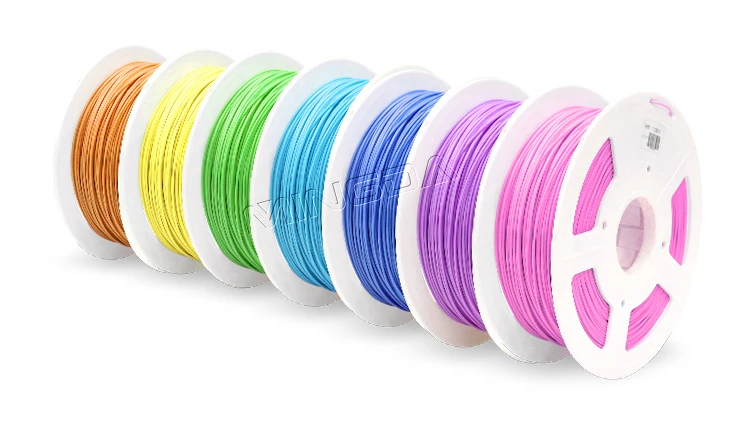 Many 3D printing materials are not food safe and might contain toxic chemicals. Only use materials to 3D print parts intended for food contact that are certified for food safety.
As may be expected, the risk of migration is higher if the food is exposed to the 3D printed part for an extended time period. In general, try to limit food contact time and take further precautions for parts that will be in contact with food for longer periods of time.
Think about the reason why you'd like to use 3D printing for a food contact item. If it's to create custom shapes and forms, in most cases, there are indirect ways to use 3D printing to create these custom parts, for example with molding. See an example in the next section.
SLA 3D printing uses a laser to cure liquid resin into hardened plastic in a process called photopolymerization, resulting in parts that have the highest resolution and accuracy, the clearest details, and the smoothest surface finish of all plastic 3D printing technologies.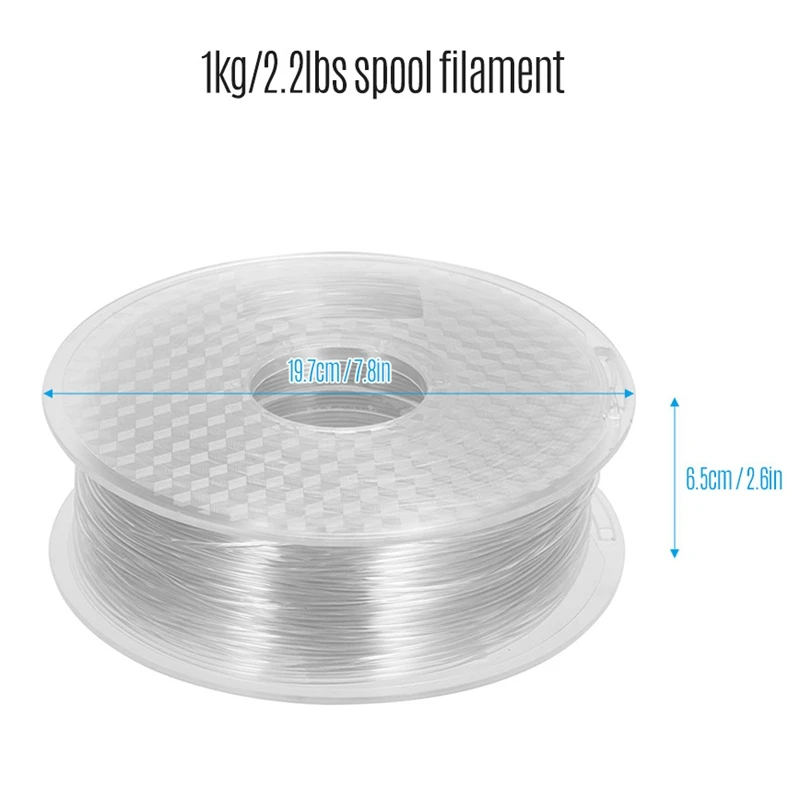 Is resin food safe? The answer is no. Substances may migrate from SLA parts which makes none of the resins and printed parts food safe by default. While some resins for dental and medical applications are certified biocompatible, that doesn't mean that they're food safe. These materials are certified for specific applications and should not be used for food contact products.
SLA parts have a smooth surface finish that makes it easier to use coatings to seal their surface and prevent the buildup of bacteria. The factors which affect the ultimate smoothness of a part include resin type, layer thickness, build orientation, mesh triangulation resolution of the 3D model, and the curing profile of the SLA resin. Printed parts require washing and post-curing according to the manufacturer's instructions before the coating is applied. However, note that coatings don't guarantee food safety, as the coating may interact with the resin or degrade over time, exposing the original, potentially non-safe surface.
White Paper
Looking for a 3D printer to realize your 3D models in high resolution? Download our white paper to learn how SLA printing works and why it's the most popular 3D printing process for creating models with incredible details.
Download the White Paper
Creating custom molds is a common way to leverage the benefits of SLA 3D printing to produce highly detailed custom parts without having the 3D printing parts come into direct contact with food. While SLA 3D prints aren't suitable for directly molding foods, SLA 3D printers are perfect tools to create mold negatives, which can be vacuum formed using food safe plastic.
The tools and techniques for creating 3D printed food molds are easy to master, and the results are often stunning.
3D printed molds for thermoforming and silicone enabled the creation of unique shapes and designs.
Learn more about creating molds for vacuum forming in our in-depth tutorial.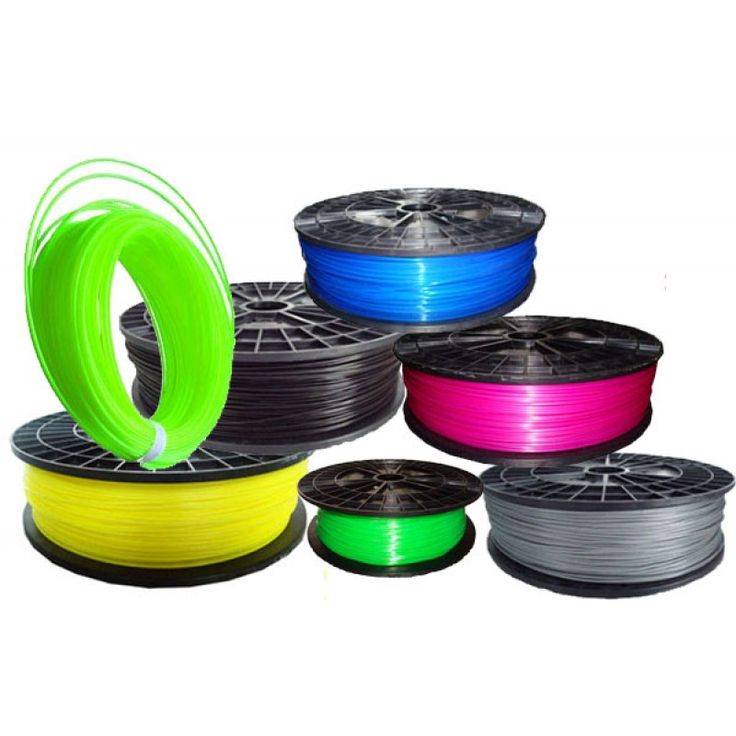 Electroplating is the process of coating parts with metal using an electric current. The process is most commonly used for decorative purposes or to prevent corrosion by creating a durable surface.
SLA parts are ideal for electroplating due to their smooth surface finish. However, as plastics are nonconductive surfaces, SLA 3D prints have to be rendered conductive by coating with graphite, conductive lacquer, electroless plate, or a vaporized coating.
Food safe metal coatings are available, but as the process involves various chemicals, making sure that the workflow is approved for food contact is the developer's own liability.
SLA 3D printing offers the unique possibility to produce ceramic parts. After 3D printing, parts can be fired in a kiln to burn out the resin and form a true ceramic part that is strong and heat-resistant. With subsequent food safe glazing, the parts will become more hygienic and resistant to most chemicals.
A variety of food safe glazes are available on the market, but make sure to follow the manufacturer's instructions in accordance with food safety guidelines.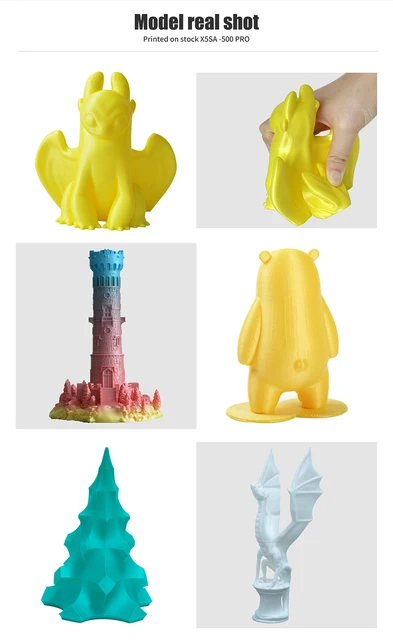 3D printing in ceramics is ideal for fabricating complex geometries that wouldn't be possible by hand.
Learn More About Ceramics
Sample part
See and feel Formlabs quality firsthand. We'll ship a free sample part to your office.
Request a Free Sample Part
FDM is a 3D printing process that builds parts by melting and extruding thermoplastic filament, which a print nozzle deposits layer by layer in the build area.
The extruded material is circular in cross-section, which leaves very narrow crevices in between layers with a depth directly proportional to layer height. It is recommended in any case to print at the lowest feasible layer height for food safe parts.
Consequently, the main challenge with FDM parts is avoiding the buildup of bacteria. To be truly food safe in the long term, an FDM 3D print needs to have a smooth surface. Chemical smoothing with solvents like acetone, d-Limonene, or ethyl acetate removes many of the irregularities of the print resulting in a smooth, glossy appearance.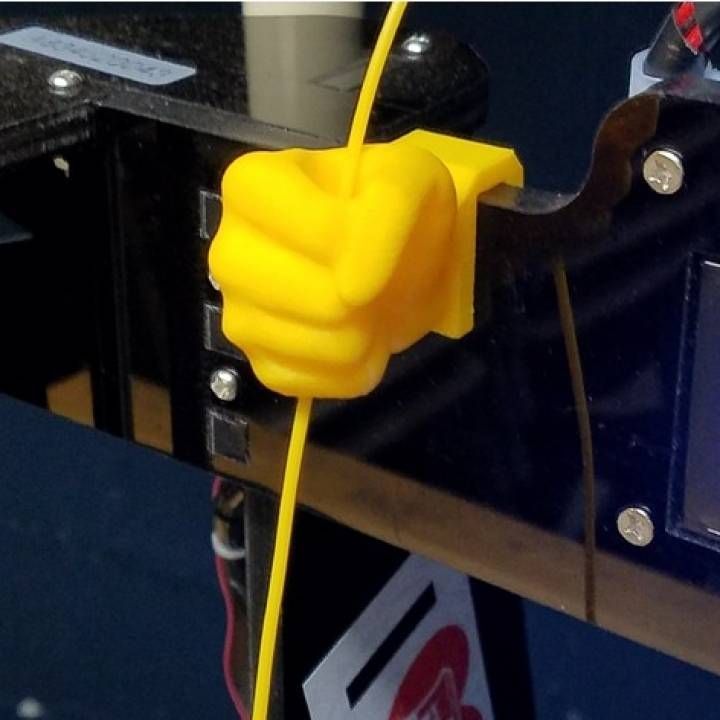 However, applying a subsequent food safe coating is still highly recommended.
Layers showing on FDM (left) and SLA (right) 3D prints.
Food grade filaments do not contain any composite particles so will not wear down the nozzle into the print. Nevertheless, avoid brass nozzles that contain lead and use a dedicated stainless steel nozzle instead for all food contact items.
Always check the compatibility of your 3D printer's components with the filament. For example, PEI is a material that is FDA compliant and offers great mechanical benefits but needs to be processed at over 300 °C, which requires a specific printer solution.
The most common questions around FDM food safety concern two popular materials. Is PLA food safe? Is ABS food safe? The answer is, it depends.
Food safe 3D printing filaments include PLA, PP, co-polyester, PET, PET-G, HIPS, and nylon-6, as well as some brands of ABS, ASA, and PEI. Having to run parts through the dishwasher rules out PET, nylon, and PLA because these plastics soften and distort around 60–70 °C.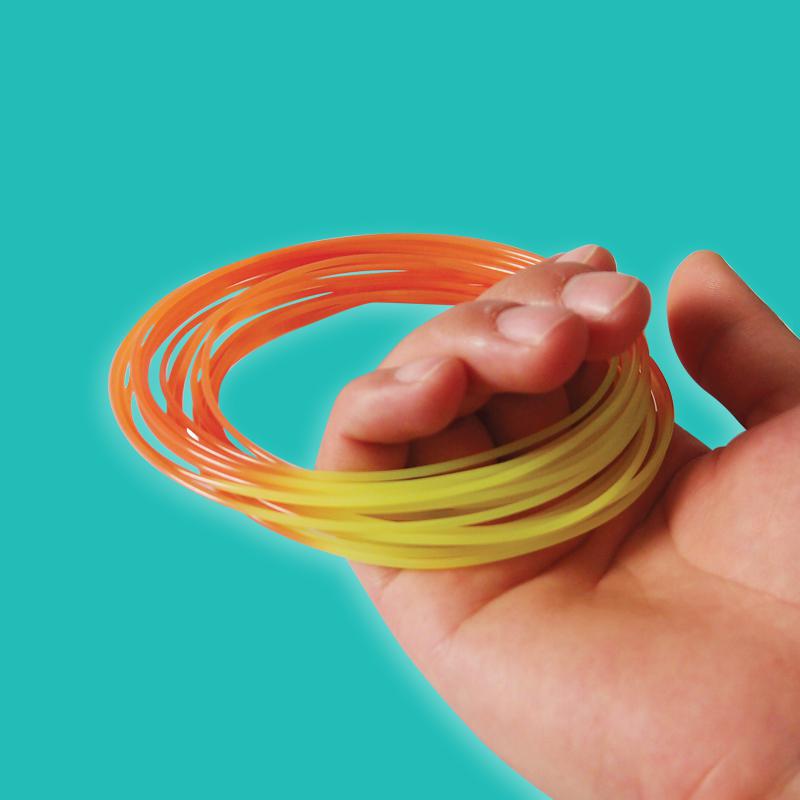 For applications involving hot liquids, co-polyester, High Temperature PLA or PEI are most suited.
While not reflected in the regulations, some studies suspect that polystyrene may leach styrenes, co-polyesters might cause health concerns and that food grade FDM filaments might lose their safe status due to oxidation and thermal degradation from the printing process.
| Filament | Brand | FDA | EU | Smoothable | Dishwasher safe | Hot liquids |
| --- | --- | --- | --- | --- | --- | --- |
| ABS | Adwire PRO | Approved | NA | Yes, acetone | Yes | Yes |
| | Innofil3D | Approved except red, orange, and pink | Approved except red, orange, and pink | Yes, acetone | Yes | Yes |
| ASA | Innofil3D | NA | Compliant | | Yes | No |
| Bendlay | Orbi-Tech | NA | Compliant | Yes, brake cleaner | No | No |
| Biocompound | Extrudr GreenTEC | NA | Compliant | | | |
| Co-Polyester | Colorfabb XT | Approved | Compliant | No | Yes | Yes |
| HIPS | Easyfil | Compliant | Compliant | Yes, d-limonene | Yes | No |
| | Fillamentum | NA | Compliant | Yes, d-limonene | Yes | No |
| | InnoFil3D | Approved | Approved | Yes, d-limonene | Yes | No |
| Nylon | Taulman Nylon 680 | Compliant | NA | | No | No |
| PEI | ULTEM® 1000 | Compliant | NA | | Yes | Yes |
| PET | InnoPet EPR | Approved except red and orange | Approved except red and orange | Yes, ethyl acetate | No | No |
| | Refil | Approved | NA | Yes, ethyl acetate | No | No |
| | Taulman T-Glase | Approved | NA | Yes, ethyl acetate | No | No |
| | Verbatim | Compliant | NA | Yes, ethyl acetate | No | No |
| PET-G | Extrudr MF | NA | Approved | Yes, ethyl acetate | No | No |
| | HDGlass | Approved | Approved | Yes, ethyl acetate | No | No |
| PLA | Filaments. ca TrueFS | Approved | NA | No | No | No |
| | Fillamentum | NA | Compliant | No | No | No |
| | Innofil3D | Approved except red, orange, pink, apricot skin, grey, and magenta | Approved except red, orange, pink, apricot skin, grey, and magenta | No | No | No |
| | Copper3D PLActive Antibacterial | Approved | Compliant | No | No | No |
| | Makergeeks | Approved | NA | No | No | No |
| | Purement Antibacterial | Approved | Approved | No | No | No |
| PLA-HT | Makergeeks Raptor | Approved | NA | No | Yes | Yes |
| | Makergeeks Raptor | Approved | NA | No | Yes | Yes |
| PP | Centaur | Compliant | Compliant | No | Yes | Yes |
| | InnoFil3D | Approved | Approved | No | Yes | Yes |
| | Nunus | Compliant | Compliant | No | Yes | Yes |
| | Verbatim | Compliant | NA | No | Yes | Yes |
| SBS | Filamentarno | NA | Approved only in Russia | Yes, d-limonene | Yes | Yes |
Selective Laser Sintering is a 3D printing process that use a high-powered laser to fuse small particles of polymer powder.
The most common material for laser sintering is nylon, a popular engineering thermoplastic with excellent mechanical properties.
While some SLS powders are graded food safe, the particles on the surface of printed parts might not fuse completely, resulting in parts that are inherently porous and do not deal well with moisture and mold growth. Even though the nylon 12 powder can be steam cleaned in an autoclave, it is best to coat SLS parts with food safe coatings to seal their surface.
A common post-processing step for SLS parts is dying. But note that after an SLS part has been dyed, the dye may leach into the printed part which renders the item not food safe.
White Paper
Looking for a 3D printer to create strong, functional parts? Download our white paper to learn how SLS printing works and why it's a popular 3D printing process for functional prototyping and end-use production.
Download the White Paper
Food safety with 3D printing is not a simple matter that will boil down to a clear yes or no answer.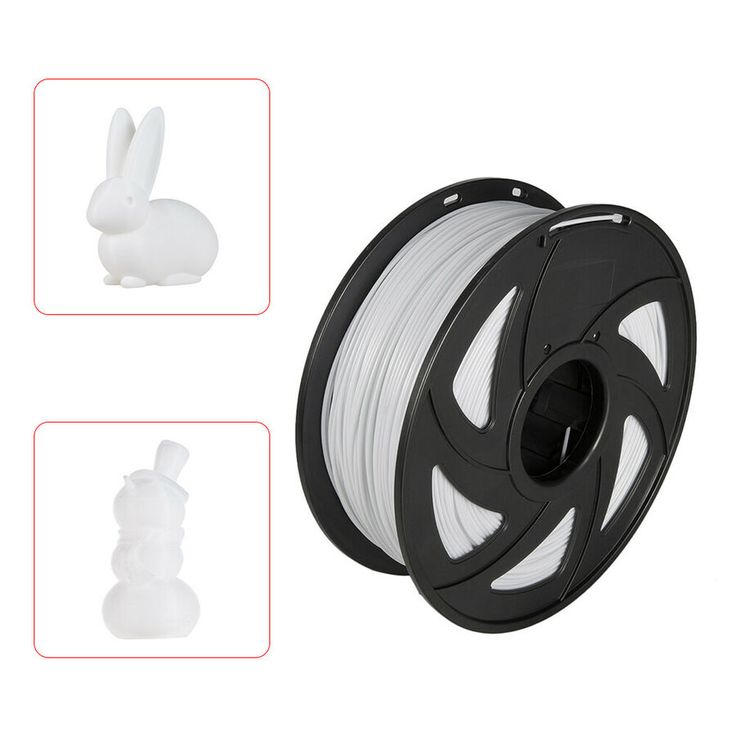 Producing 3D printed parts for food contact items requires careful consideration of the risks depending on their intended use.
For further information on food safety and 3D printing, we recommend reading the following:
FDA Regulations CFR 21
EU Guidelines 10/2011
Risk Assessment of 3D Printers and 3D Printed Products
The Tricky Business of Choosing Plastic for Food Contact Applications
Food-safe 3D printing: Which materials are compatible?
3D Learning Hub
See all categories
Contents:
Introduction
Food 3D printing: Evolutions through the last decade​
Food safe 3D printing: Why it is so important?
What are the food safe materials that you can use?
Other tips for 3D printed objects food related
Introduction
Food 3D printing: Evolutions through the last decade
Over the last decade, the link between food and 3D printing became stronger and stronger.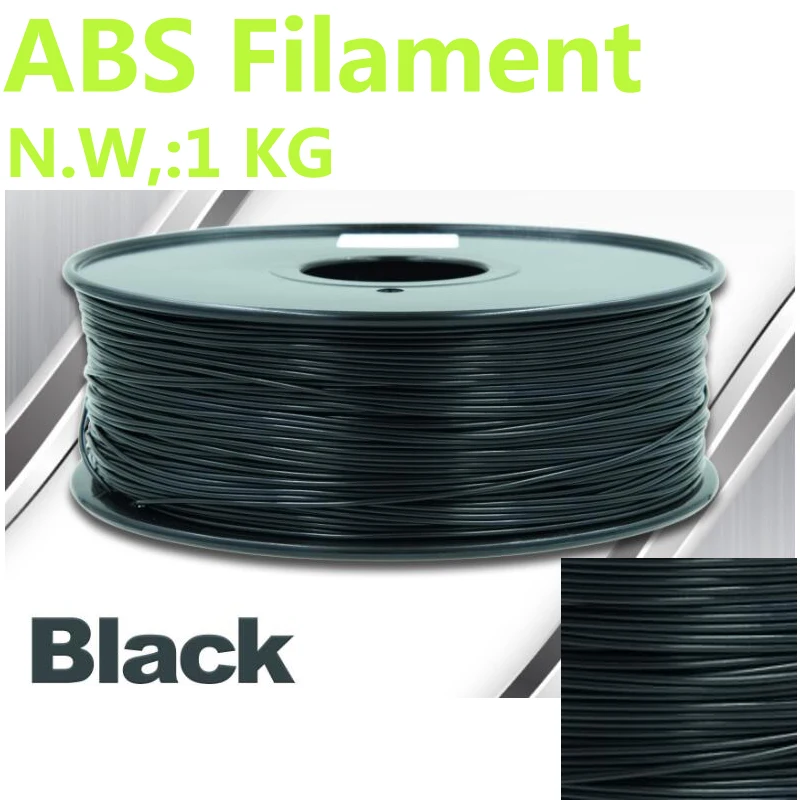 We saw it with the development of incredible food projects, such as Novameat's 3D printed meat, many 3D printing chocolate projects like byflow, but also experiments of food printing made by NASA for astronauts. Even Barilla, the pasta company, developed a pasta 3D printer to work on the geometry of their pasta. 
Researchers are pushing the limitations of 3D printing to create a variety of food using 3D printers.
But the relationship between food and 3D printing doesn't stop there, as additive manufacturing can also be useful to print a variety of accessories for the food industry. Manufacturers can actually use 3D printers to implement more sustainability in their process, work on impressive shapes and geometries, to 3D print molds, prototypes or work on actual finished products. 
Food safe 3D printing: Why it is so important?
Additive manufacturing for food
Yes, everything is 3D printable, and if it is possible to print impressive technical devices for the aerospace industry, it might also be possible to use a 3D printer to manufacture regular kitchen utensils for instance.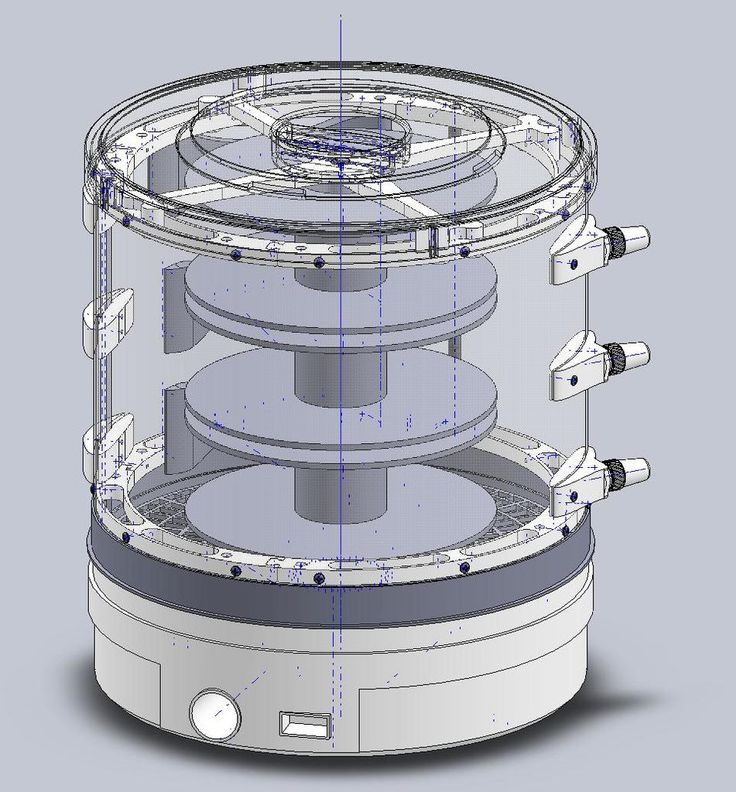 You may want to create custom-made objects for kitchens. No matter what is your project, if there is a contact with food involved, the materials used have to be totally safe. First of all, it has to be safe for you, but also for the food in order to avoid food poisoning.
To take another example, when 3D printing for medical purposes, you have to use biocompatible materials, that will be totally safe for the human body, that won't be harmful to health. For any medical use, you have to choose your material wisely. It is the same for a gastronomical use.
The use of 3D printing tends to widespread in a lot of different industry. It is actually a great solution to make food containers but also more personal objects with a great design works and a custom-made aspect.
Mind the risks
Here are the main reasons why you need to use food-safe 3D printing materials or 3D printing filament:
Growth of bacteria
When 3D printing an object that will be in contact with food, the last thing that you want is the growth of bacteria that could eventually contaminate you or anybody else.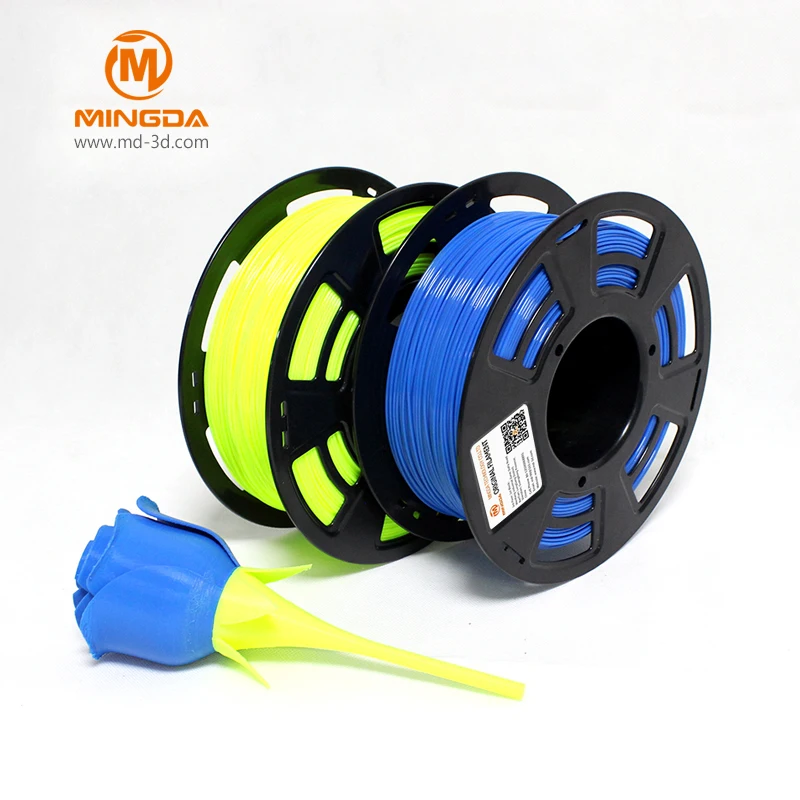 To avoid the growth of bacteria, you need a smooth material. And even if the object is quite smooth, you will have to pay attention to the design. Indeed, if the food can get stuck in small parts of your design, or simply in the layers, it will encourage the growth of bacteria.
Chemical products from the printing process
A mix of heat and chemicals are actually needed to get a 3D printed objects, that is why you have to be careful on technologies and materials used to 3D print your project, especially if the part will eventually touch food. Toxic particles present during the 3D printing process could have health effect if ingested. It would a shame to be poisoned by a coffee cup!
Chemical directly in the materials
More than 3D printing processes, some materials are made of toxic chemicals ABS is particularly unsafe, as there are toxic chemicals in the filament!  Some materials such as ABS have a high level of ultrafine particles, according to a study by Illinois Institute of Technology and the National Institute of Applied Sciences in Lyon, France.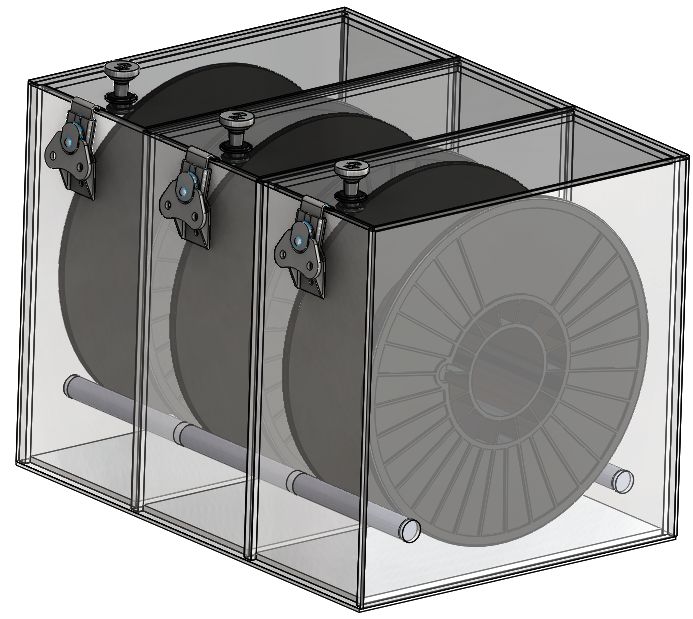 As the ingestion of these kinds of particles can lead to some health problem, we do not recommend you to use them. That is actually a factor that you have to take into account while 3D  printing a part that will be in contact with food.
https://inhabitat.com/philippe-malouin-3d-prints-bowls-and-plates-using-sugar/
What are the food safe materials that you can use?
Choosing the right materials
Don't be alarmed, 3D printing safely for food is completely possible, you just that you have to pay attention to the materials and 3D printing techniques that you want to use. Be careful: using a food-safe 3D printing material is great, but pay close attention to also use food-safe sealant if you need to assemble your parts to create your project. Here are a few examples of 3D printing materials that you can use to manufacture object in contact with food:
Ceramic is amazing to create food safe and resistant object, even using 3D printing.
If you are looking for a food safe, watertight 3D printing part, think about using ceramic to manufacture it! Cups, plates or even saucers are 3D printable without any toxic chemicals. It might be the most coherent option to 3D print your items.
PLA is a 3D printing material that is safe for food contact. With plastic injection molding, this material is used to make packaging. It is a perfect material to 3D print project that will not be exposed to the heat of to a too powerful mechanical constraint. But if you want to create litte objects with this biodegradable plastic, such as cookie cutters, PLA filament seems to be a perfect choice.
PolyEthylene Terephthalate is a common material used to create plastic bottles or other classic food containers. It is known to be totally food safe! One of the main advantages of this material is that it can be totally recycled, often recycled at an industrial scale. To conclude, you can just create whatever you want, small parts to the whole 3D printed objects, but you just have to use a food safe filament or a food safe material.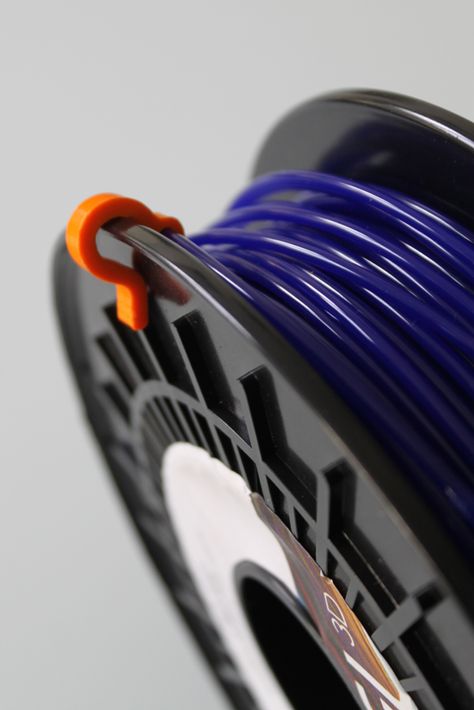 Obviously, it will be better for you, and for your customers!
Other tips for 3D printed objects food related
What material will meet your expectations?
Choosing the right materials for your project can be a real puzzle. But once you've found it, it will really worth it. The choice of the material is essential, allowing your parts to meet perfectly your expectations and the expectation of your future customers. Regarding the properties of some materials, it could even improve the quality of the parts. Do you need a lightweight material? A resistant one?
https://medium.com/@3dhubs/how-kitchenware-startup-misen-used-3d-printing-to-develop-a-chef-s-knife-and-raise-over-1-million-6bece4506c94
Choosing the material that will resist a daily use
Indeed, aside from the food safety aspect, you have to use a material that will allow the object to be usable daily. Does your object need to be heat resistant? Will it be confronted with hot water, a microwave? It would be a shame to get a final object that could be deformed while exposed to warm water.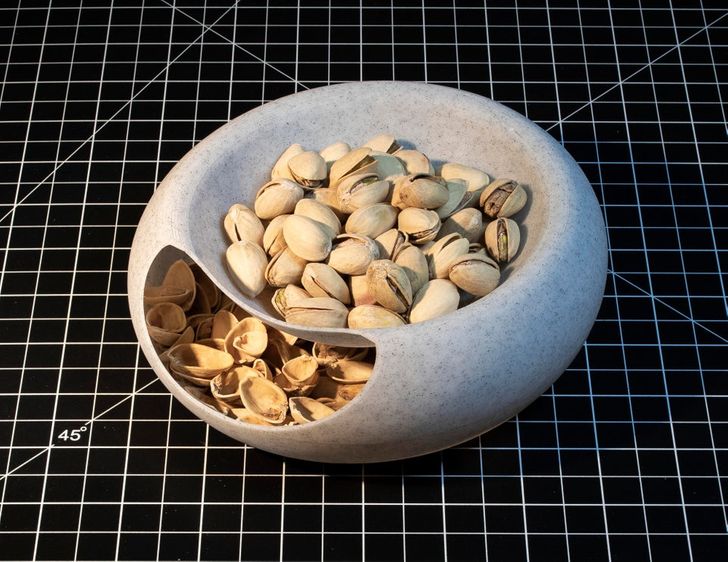 Moreover, you will certainly want to wash your parts if you are planning to use it with food. Can you wash this material? If you can't put the object in the water to wash it, it could be quite complicated. Also, don't forget to be sure that your object is dishwasher safe before putting it inside the machine!
We just told you about the materials that are considered safe for food. But there is also something that you don't have to reflect: the food safe coating. Using food-safe materials is great, but using a food-safe coating with it, or no coating, is obviously better!
You have a question about food safe 3D printing and the food safe material? Don't hesitate to contact our sales team to answer all your questions.
What foods could be 3D printed?
Can 3D printed food be eaten?
Related Topics
Get the latest 3D printing news delivered right to your inbox
Subscribe to our weekly newsletter to hear about the latest 3D printing technologies, applications, materials, and software.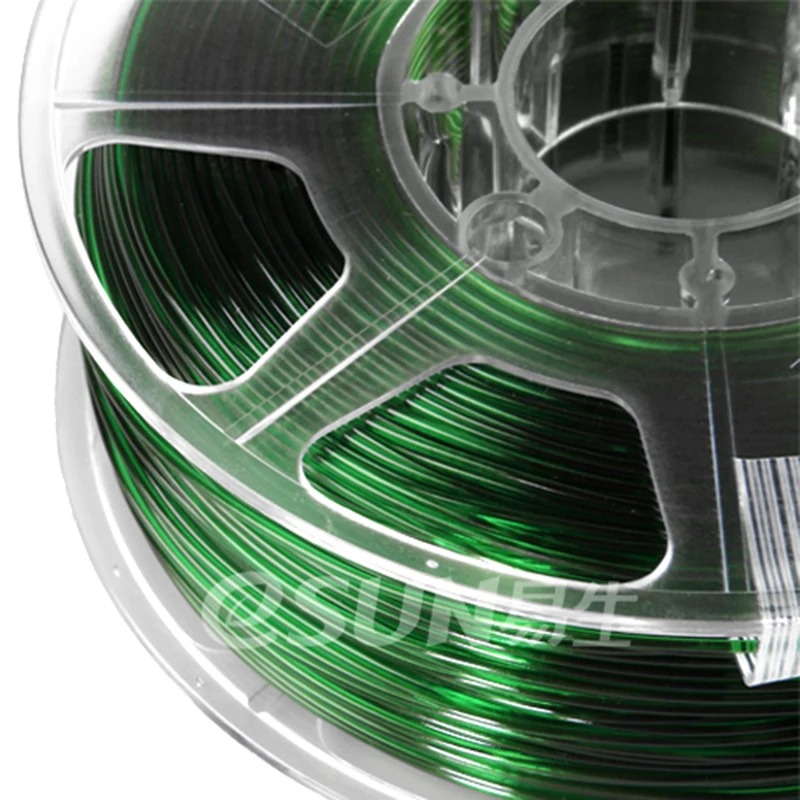 3D food printer from Moscow scientists prints chocolate, cakes and even nuggets
A 3D food printer with a system of "smart" recipes that prints food products with specified properties was created by scientists from the Moscow State University of Food Production (MGUPP). The new device consists of 99% domestic components and can be used to design vending machines that print products according to the client's order. The 3D printer already prints with dough and chocolate, and in the future it will be able to produce even meat products - nuggets, for example, have already been successfully obtained.
chocolate chess

One of the goals of developing a 3D food printer was to create food rich in vitamins, micronutrients and antioxidants that would be a healthy alternative to traditional meals.
"Today, many are deficient in nutrients and micronutrients that can be replenished with elements in chemical form, but eating foods fortified with them contributes to better absorption.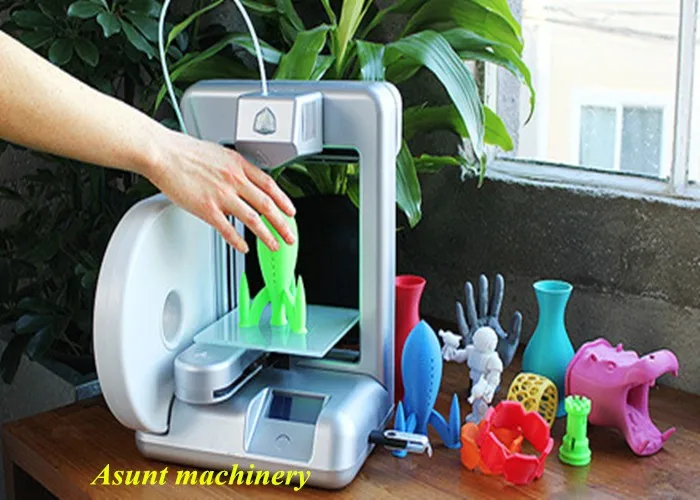 The main goal of creating a food printer was the ability to produce personalized functional products using a system of "smart" recipes, which will be like instructions for the printer," says Aleksey Kuchumov, Vice-Rector for Research and Development of MGUPP.
The main difference between the development of MGUPP scientists and existing 3D printers is the units modified for the tasks of the food industry. The unique technology allows you to take a device for printing with plastic and upgrade it for printing with food raw materials.
"We made one unique extruder (a nozzle through which the raw material exits) of a revolving type. Inside it is a drum into which various raw materials are fed, which allows you to speed up the production process and use fewer parts. This is also our innovation - the use of one powerful drum extruder, into which various raw materials are fed under different pressures and temperatures, "notes Alexey Kuchumov.
The development of MGUPP scientists allows you to make a 3D printer of any size and for any task, as well as increase the print area to one and a half meters, which is 1.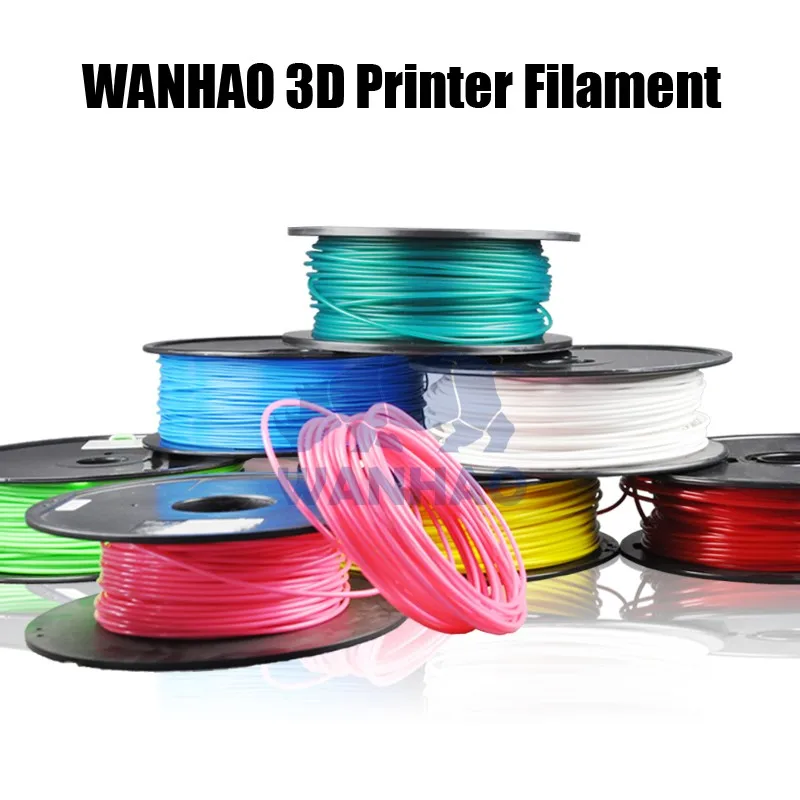 2 meters more than existing analogues.
3D printer
In addition, the new device provides the ability to produce artificial meat using bioprinting technology. At the same time, the printer performs the function of a freezer - a refrigerator, and with different setting temperatures. It is designed in such a way that the necessary climatic environment will be formed for each type of raw material: its own temperature, its own humidity, etc. Among other things, a laboratory for the production of "cultured" meat is being opened together with 3D Bioprinting Solutions.
"The bioprinter prints a special plant-based substrate, on which live cells taken painlessly from animals are applied. This device prints according to a given digital model, using special nozzles - devices that allow you to print both cellular material and plant fibers. Such meat can be called "ethical", and it will be in demand on the market," comments Alexey Kuchumov.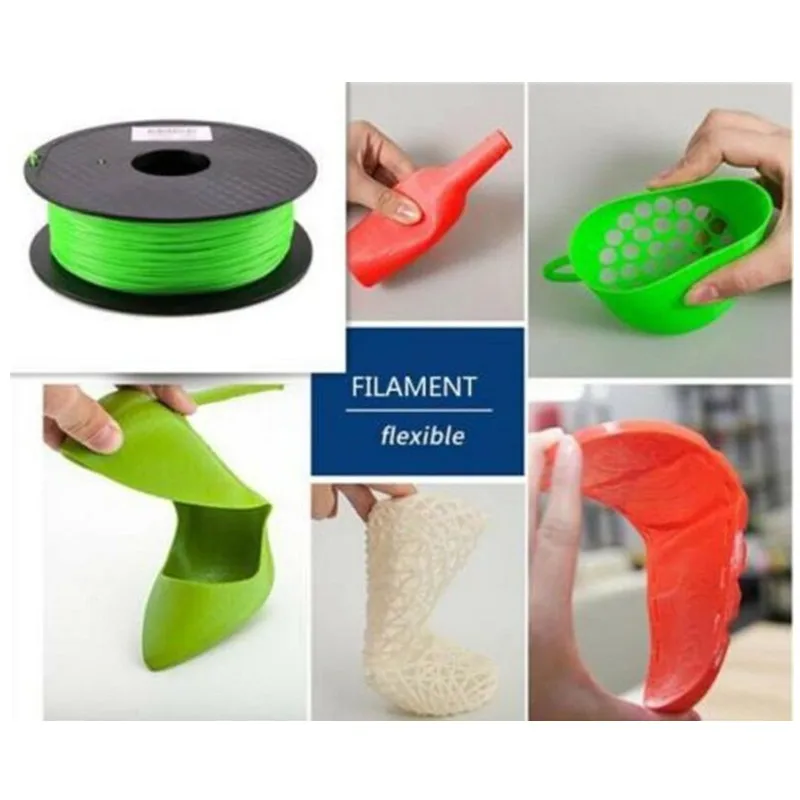 As 3D Bioprinting Solutions Managing Partner Yousef Hesuani, 3D Bioprinting Solutions Managing Partner, added: "At this stage, it is possible to obtain the structure and organoleptic properties of the product similar to a natural product. The technology of printing with plant fibers followed by the application of a cell culture to the printed fibers has been developed, and special food bioprinters have been developed that allow automating the printing process. For example, the nuggets obtained using this technology were prepared according to a special recipe."
Today, the MGUPP 3D-farm operates continuously, students and graduate students independently assemble printers and debug printing with food raw materials and living cells. The development is carried out within the framework of the MGUPP strategic project "Additive Technologies and Ingredients of the FoodNet Market" under the program of the Russian Ministry of Education and Science "Priority 2030" within the framework of the national project "Science and Universities".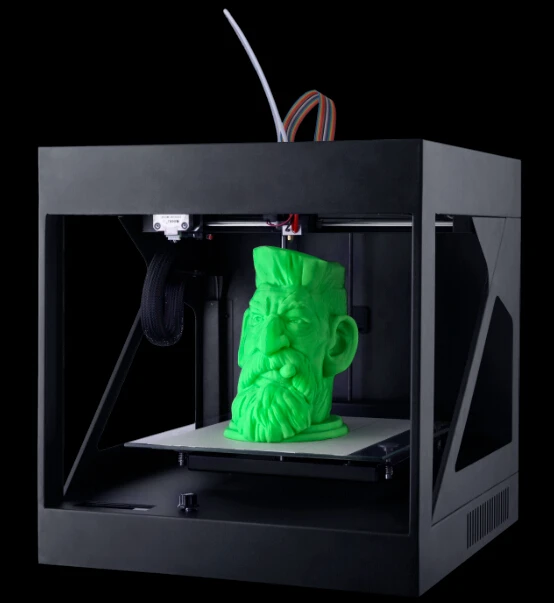 features, pros and cons of each model
0003
07.04.2021
Content
What is a food 3D printer

SPRISTURE
used raw materials

Driving 3D printers
Popular producers
TOPs. : List of the latest models

1. PancakeBot 2.0
2. Wiiboox Sweetin
3. Choc Creator V2.0 Plus
4. Choc Creator V2.0 Plus food 3D printer with cooling chamber

What is a 3D food printer




The main feature of a food 3D printer is the raw materials used: instead of printing ink, the device is filled with edible ingredients. The database stores a large number of different recipes, and in order to print a dish, you just need to select one of them and activate the printing process. The final product is layered on a work surface or on a plate: it can be baked in the oven or sent to the freezer.

Application




Futuristic 3D Printed Sugar Candy




Cookies printed with glaze




Chocolate logos of famous companies




Cream Photo Print

Buying a food 3D printer is worth the owners of coffee houses, author's bakeries and private workshops. The finished product has a unique shape and bright appearance. Food printers are often used to create custom wedding cakes, cartoon character cookies, Christmas gingerbread cookies, and so on. The possibilities of a baker who owns such a device are endless: the main thing is to buy quality products.

Raw materials used

The following ingredients are used as raw materials:

Chocolate without additives and impurities;

Mastic;

Sugar;

Whipped cottage cheese;

Vegetable and fruit pastes;

Fish and meat pates;

Flour;

Cheese, etc.

The confectionery pattern is applied to sugar, wafer or shock transfer paper. The first type has a sweetish aftertaste and aroma of vanilla. Due to the snow-white surface, no additional coating is required: the drawings look bright and clear. The wafer paper is made from rice flour and does not have a special taste, due to the light shade, the final drawings look less clear. Shock transfer paper is completely transparent and is suitable for transferring a design to a product (for example, a cake). For the packaging of finished products, food-grade plastic for a 3D printer is used.

Interesting! Food printers are involved in waste reduction. Unattractive fruit and confectionery leftovers are used in the preparation of printing mixes. This makes it possible to use the means of production more efficiently.

Types of 3D food printers




Cooking enthusiasts can take advantage of the following food printing devices:

Food 3D printers are devices that print dishes whose recipes are listed in a database. The final product is layer-by-layer superimposed on the work surface, and the raw material comes from filled cartridges;

Confectionery printers are used to transfer images onto specialty paper or to design small confectionery products such as candies. Such printers print an image on pre-prepared paper: rice, wafer or shock transfer;

Food plotters transfer the image not to paper, but directly to the finished product. For example, a plotter is used to transfer an image directly onto a cake.

There are several types of food 3D printers:

Extrusion - paint is applied to the surface before the dish is created. The process is controlled by the computer with the loaded image. The system has an extruder that heats the food mixture, and the distribution of raw materials depends on the print head. The raw material is loaded into a syringe placed in the head. This means that in order to combine different shades, you have to periodically stop printing and change the syringe;

A carousel-type food 3D printer also has an extruder, but its main feature is the method of feeding raw materials: the containers rotate around the working surface, the supply and dosage of the material used depends on the recipe specified in the program. The storage can contain countless recipes, and operation does not cause difficulties even for an inexperienced user.

Popular brands

Eminent manufacturers offer the best value for money food 3D printer. Quality devices provide accurate printing, high speed, durability, simplicity and ease of use.

Wiibox

This company manufactures 3D printers with high build quality and high productivity. These are universal mechanisms that fill both chocolate paste and mashed potatoes. Numerous positive reviews confirm the high quality of Wiibox products.

byFlow

The Dutch company byFlow specializes in food printing technology. The pursuit of excellence helps the company open up new horizons: the technique prints products from spinach, meat emulsion and other materials. High build quality, ease of use and durability - all these characteristics are applicable to the products of this company.

Choc Edge

Choc Edge is committed to revolutionizing the world of chocolate making. Numerous experiments and focus on consumer feedback help to create more powerful devices that provide the optimal temperature for preparing and storing chocolate figures.

Attention! Printing dishes helps save time on cooking: instead of culinary worries, the user can simply activate the printing process and get on with other things.

Free shipping

Add to compare

Item added to compare Go

Available on credit. To checkout, add the product to the cart and follow the instructions Go

Free Shipping

Add to compare

Product added to compare Go

Top 10 Best Food Printers: Most Current Models List

Before you buy a food 3D printer, you need to familiarize yourself with the most popular devices on the world market. The top is based on ratings and customer reviews.

1. PancakeBot 2.0




PancakeBot 2.0 is easy to use, which means it's suitable for inexperienced users too. Users can choose from suggested designs in the software, or create their own. Used to print pancakes.

Pros:

Ease of operation;

A wide range of proposed projects;

High speed.

Cons:

2. Wiiboox Sweetin




Buying a food printer from Wiiboox is worth not only for confectionery lovers, but also for ordinary chefs: the device prints cakes, cookies and even mashed potatoes. The main raw materials can be meat, cheese, chocolate, jam, mashed potatoes, dough and much more. A convenient touch panel helps to set the desired mode of operation, and a stylish appearance complements the interior of any establishment.

Pros:

Versatility: the ability to print not only sweet dishes, but also side dishes;

Attractive appearance;

High build quality;

Convenient control by touch panel.

Cons:

3. Choc Creator V2.0 Plus




When talking about which chocolate 3D printer to buy, it is worth mentioning the numerous advantages of Choc Creator V2.0 Plus. The new model has become more perfect: the developers have worked hard to eliminate the shortcomings of the previous version. The modern model has small dimensions, thanks to which it can be used in any kitchen, and the uniform heating of the syringe ensures high-quality and uninterrupted operation. In practice, the chocolate printer has shown tremendous potential: it prints complex figures from chocolate.

Pros of :

Attractive appearance;

Uninterrupted work;

Durability;

The ability to create durable and beautiful chocolate figures.

Cons :

4.

Food 3D printer Choc Creator V2.0 Plus with cold chamber




The new version of the Choc Creator V2.0 Plus printer is equipped with cooling chambers by popular demand. Users say that maintaining the optimal temperature in the room to preserve the integrity of chocolate figures is too problematic: therefore, the new device cools the raw materials. The price of a food 3D printer with a cooling system is slightly higher than a classic one, but the high performance of the final product justifies any costs.

Pros of :

Availability of a cooling system for finished products;

High printing precision;

Long service life;

Ease of use: You can turn the fans on and off with the side buttons.

Cons :

Attention! Confectionery food 3D printers are often used by artists to create edible masterpieces. This is a unique technology that helps to unleash the creative potential of the chef.

5.byFlow Focus




Food printer from the Dutch company byFlow, which specializes in 3D printing of food. The compact high-tech device is used for the bakery industry, and the cartridges are suitable for the application of any pasty ingredients.

Pros:

Cons:

6. Chefjet Pro




Buying a ChefJet Pro food printer is a must for people who dream of making bright and stylish sweets. The device is created on the principle of inkjet printing: sugar-containing powder materials are used instead of paints. The final product is made by powder layering. The printer is suitable for combining different shades and creating gradients.

Pros:

The ability to create unique flavors;

Neat and bright printing;

Aesthetic appearance of the device.

Cons:

7. Foodini




The 3D food printer from Foodini works on the principle of a stationary printer, but instead of printing inks, layer-by-layer imposition of edible raw materials is used: dough, cream, chocolate, cream, etc. The device is versatile: the user himself can choose the material, or use ready-made cartridges with products.

Pros:

Practicality;

High build quality;

Attractive appearance;

Availability of an online platform with unique recipes.

Cons:

8. Mmuse – Chocolate 3D Printer

The closed MMuse 3D printer is suitable for chocolate printing. Chocolate beans are used as raw materials: they are heated in an extruder and fed to the work surface through the print head.

Pros:

Cons:

9. ZBOT Commercial Art Pancakes Printer F5

ZBOT Commercial Art Pancakes Printer F5 3D Printer

A food printer from Chinese manufacturers is used in the process of making pancakes of various shapes. Ease of operation allows the device to be used by children under adult supervision.

Pros:

Ease of operation;

High build quality;

Affordable cost.

Cons:

10. ZMorph VX

A multifunctional 3D printer capable of printing not only food, but also rubber, ABS plastic, polylactide, PVA, nylon, elastic and metal materials. The product is able to print with chocolate, butter, cookies, icing and other ingredients. In addition, there is a function of engraving and CNC milling.

Pros:

Cons:

High price.

Selection guide

The modern market offers a wide range of food printers. Before making a purchase, you need to carefully study the characteristics of each model and build on your own preferences. Experts have created several recommendations for choosing:

In case you want to create realistic images for confectionery 3D printing, pay attention to the diameter of the nozzle: the narrower it is, the more accurate the image will be;

It is better for people living in regions with a warm climate to purchase chocolate 3D printers with a cooling system: such devices ensure that the figurines are kept at the optimum temperature;

The possibility of self-refilling the cartridge is the most practical and economical way to operate the printer;

Print speed is an important consideration for restaurant owners. Large batches of dishes must be produced quickly, and for home use this is not a very strict selection criterion.