Simple 3d printing designs
60+ Awesome 3D Printing Ideas for 2022
Want to check out some of the coolest 3D prints for the new year? Read on to learn more about some awesome 3D printing ideas you can try at home this year!
3D printing has truly revolutionized the scope of what DIY home projects can look like. So, if you are the proud owner of a 3D printer and are wondering how best to use it's talents, look no further. We have compiled a list of the best 3D printing ideas for you to try in 2022.  
But what is 3D printing? In simple terms, 3D printing is a method of creating three-dimensional objects, through the use of computer models. 3D printers analyse a design or model given to them by a computer and print it out in real life by depositing some material, like wood filament or polymer resin layer by layer to create a 3D model. This means that with 3D printing you can create items that would otherwise be impossible to DIY. 3D printers enable you to print out cool objects and items at home, all by yourself!
So if you have been looking to try out some cool things to 3D print this new year, or just want to give out some unique, 3D printed gifts to family and friends, you are at the right place.
Earphone Holder
Articulated Elephant
Folding Leaf Bowl
Chopstick Trainer
Measuring Cube
Ocarina
Modular Fiddle
Hanging Planter
Baroque Picture Frame
Tulip Vase
Flexi Chrome T-Rex
Groovi Monster and more
Earphone Holder
Are you always losing your earphones? Well, you are not alone. Earphones are notoriously hard to store and the ever tangling cables don't help. This handy earphone holder is the solution. The cool thing about this 3D print idea is that it is enclosable and sturdy enough to handle being thrown around a little bit. One of the best 3D printing ideas for those of us who like to travel!
Picture - Earbud holder
Where to Find This - Thingiverse
Creator - Sneakypoo
Articulated Elephant
Not every 3D printing idea needs to serve an explicit purpose. Sometimes we like to try out cool things to 3D print just for the fun of it and this articulated elephant figure toy is one of those 3D printing ideas.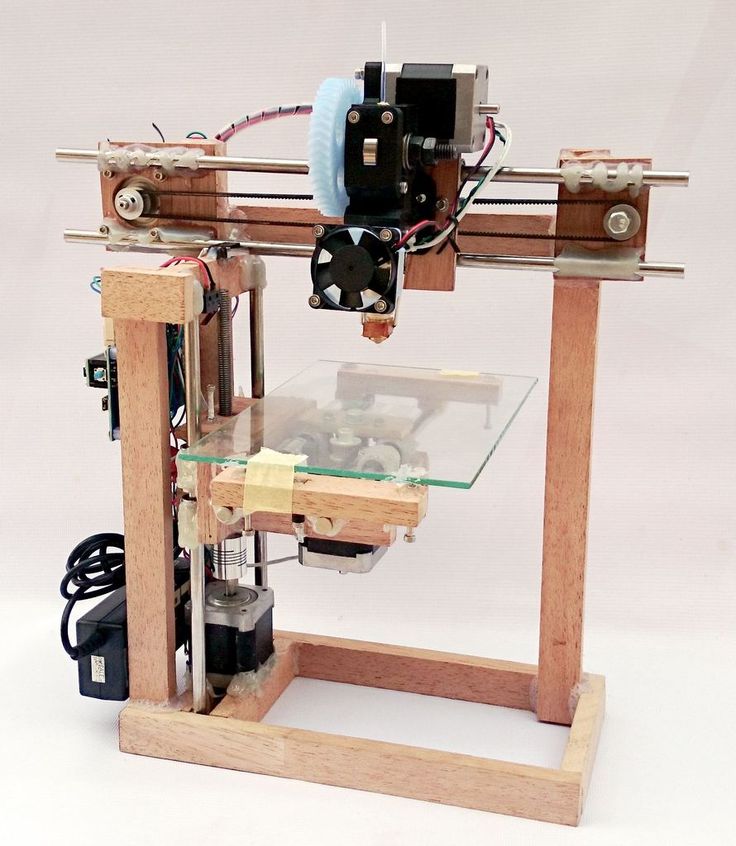 This fully articulated and poseable elephant is inspired by the giant robotic puppets at the IRT Jules Verne in Nantes, France. While this elephant is far from a giant, it is definitely adorable and very printable!

Picture - Articulated Elephant
Where to Find This - Pinshape
Creator - Le Fabshop
Folding Leaf Bowl
This folding leaf bowl is on our list of cool 3D prints which you should definitely try because it is fun as well as really useful. The leaves on this bowl can be easily closed in a snap and then opened to uncover the contents inside. This bowl makes for a really cool table centrepiece or candy bowl and is definitely sure to get some conversations going!

Picture - Folding Leaf Bowl
Where to Find This - Cults3D
Creator - Nau_Tec
Chopstick Trainer
We all love Asian food but we can all agree that chopsticks can be complicated. Well, they don't have to be. Visual designer Zydac on Thingiverse was inspired to create this chopstick trainer 3D print design when a Japanese restaurant gave his son some aids to help him use chopsticks.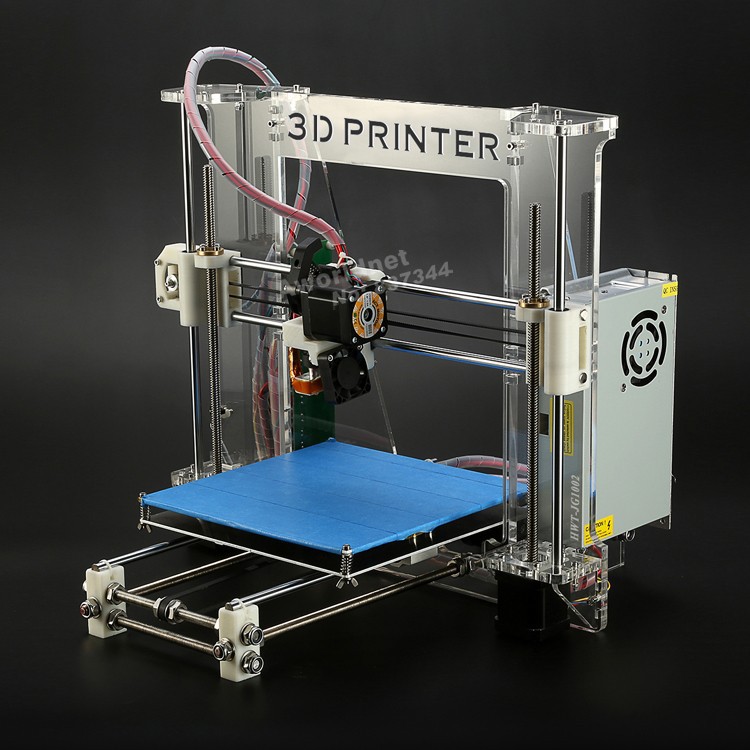 Picture - Chopstick Trainer
Where to Find This - Thingiverse
Creator - Zydac
Measuring Cube
This amazing kitchen tool is one of the best 3D printed gift ideas for your spouse if they love to cook or bake! This single kitchen tool can replace your ever overflowing measuring cup collection easily, saving you some precious cabinet space. Measuring cube is one of those cool things to 3D print that are both fun and easy to print as well as useful.  
Picture - Measuring Cube
Where to Find This - Thingiverse
Creator - Jevus
Ocarina
Musical instruments can be a little on the expensive side sometimes. If you want to learn how to play an instrument but don't want to spend too much on buying one, this cool 3D print is perfect for you. This ocarina is compact, easy to print and, most importantly, musically accurate.
Picture- Ocarina
Where to Find This - Thingiverse
Creator - Robsoundtrack
 Modular Fiddle
Ocarinas are simple enough but what about something a little more complicated? Say a violin? Believe it or not, you can 3D print an entire violin at home with your 3D printer.
This modular violin produces excellent, musically accurate acoustics. There is also an electric version available for you to try. The modular fiddle is fully customizable and you can change or alter any part of it to make an instrument that is truly yours!
Where to Find This - Openfabpdx
Creator - David Perry
Hanging Planter
This beautiful hanging planter is perfect for home decor. If you were looking for 3D printed gift ideas for someone's housewarming, then this cool design is definitely something you should check out. The teardrop shape gives this planter an elegant, modern look - perfect for hanging in a balcony or near a window.
Picture - Hanging Planter
Where to Find This - Thingiverse
Creator - ZSAviation  
Baroque Picture Frame
If you are in the market for some home decor, then this beautiful baroque picture frame is the perfect 3D print idea for your tastes. This picture frame has a nifty, vintage appearance but can be printed in a flash with your at home 3D printer.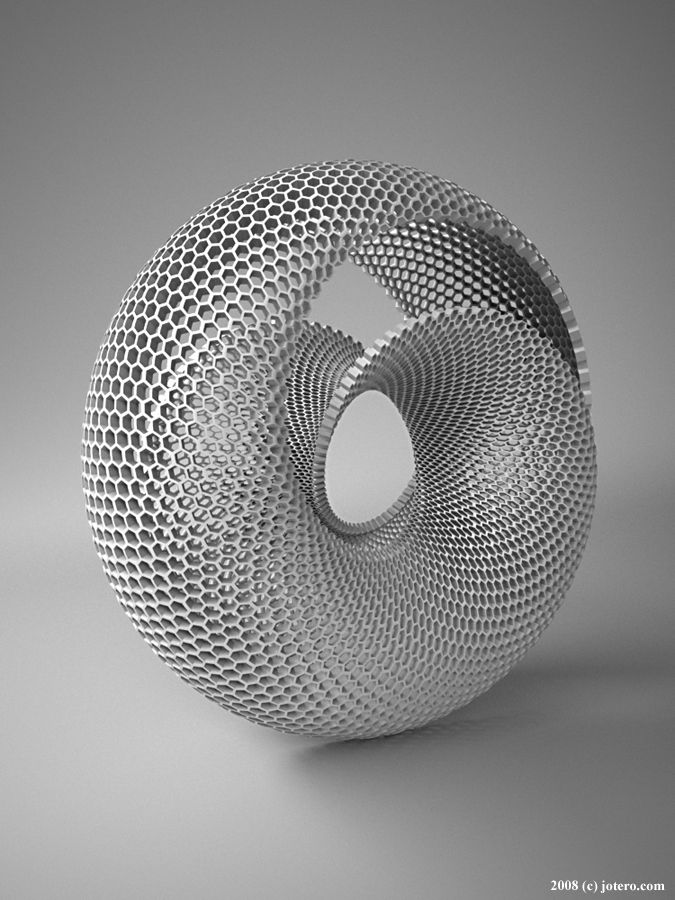 Isn't that cool?
Where to Find This - Pinshape
Creator - alex_grima
Tulip Vase
This tulip vase is simple, beautiful and elegant. Another, worthy candidate for a 3D printed gift idea for your friend's housewarming. Interior decorating can be such a long, time-consuming process. 3D printed home decor simplifies that because you can create something custom that matches the tone and vibe of your house and your personal interior design sense.
Picture - Tulip Vase
Where to Find This - Thingiverse
Creator - Streetfire_Industries
Flexi Chrome T-Rex
We all love the little Google Chrome T-rex! We can't be the only ones who have spent countless hours procrastinating by playing the little T-Rex game in our mobile Chrome browser. This insanely cool 3D print is a tribute to the beloved Chrome T-Rex. What's more? It is completely articulated so you can now play with it in real life as well!
Where to Find This - Prusa Printers
Creator - James
Groovi Monster
This is a very simple 3D print design but a life changing one.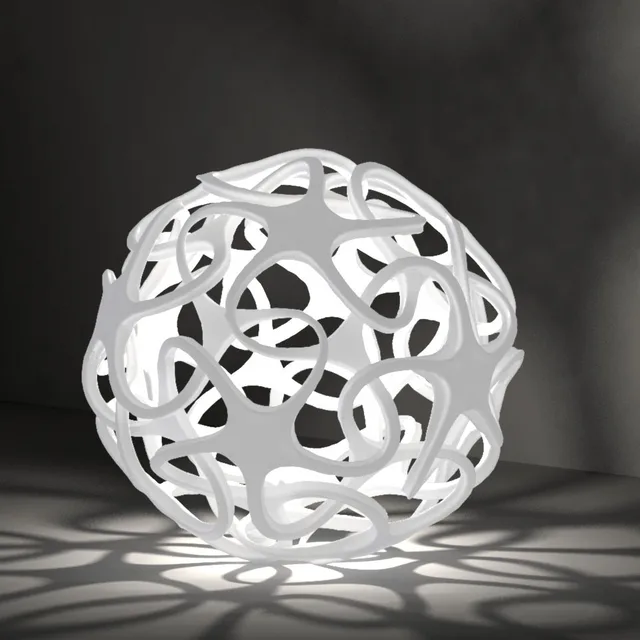 Groovi Monster is basically designed to amplify the sound from your smartphone through simple audio-engineering. This little gadget is perfect for you if you are a student or if you want to turn up the volume on your phone but don't want to invest in an external speaker.
Where to Find This - Cults3D
Creator - 3DShook
Dinosaur Bag Clip
Bag clips are extremely handy for everyday use in the kitchen and pantry. From keeping your chips crisp to making sure your pasta doesn't spill out everywhere, bag clips are essential kitchen tools. But most bag clips you get on the market are kind of… boring. Well, we can't have that! These awesome 3D printed dinosaur bag clips are just what you need!
Where to Find This - Thingiverse
Creator - Tquacken
Snowman Fidget Toy
Fidget spinners are passe. What you really need this Christmas is this snazzy snowman fidget toy. This cute snowman is fully poseable and articulated and the perfect 3D printed gift idea for your office secret santa.
Where to Find This - Printables
Creator - 3DPrinty
T-Rex Tape Dispenser
Who doesn't want a T-Rex skull on their office desk? This cool 3D printed T-Rex skull tape dispenser will give you the best possible excuse to let loose your childhood palaeontology nerd as an adult. The tape nestles neaty inside the skull with the end of it becoming the dinosaur's tongue. 
Where to Find This - Pinshape
Creator - mingshiuan
Tower of Pi
If you are a math nerd then the Tower of Pi pen holder is probably something you will enjoy.  This pen holder is a spiral of the digits of pi and can hold a place of honor and pride on your desk for you and others to admire. 
Picture - Tower of Pi
Where to Find This - Pinshape
Creator - Roman_hegglin
Collapsible Travel Clothes Hanger
This is another amazing 3D print for those of us who like to travel. This collapsible travel coat hanger will fix all of your hotel living woes. This clothes hanger can be neatly folded up and tucked inside your suitcase which makes it the perfect for people who love to travel or move around a lot.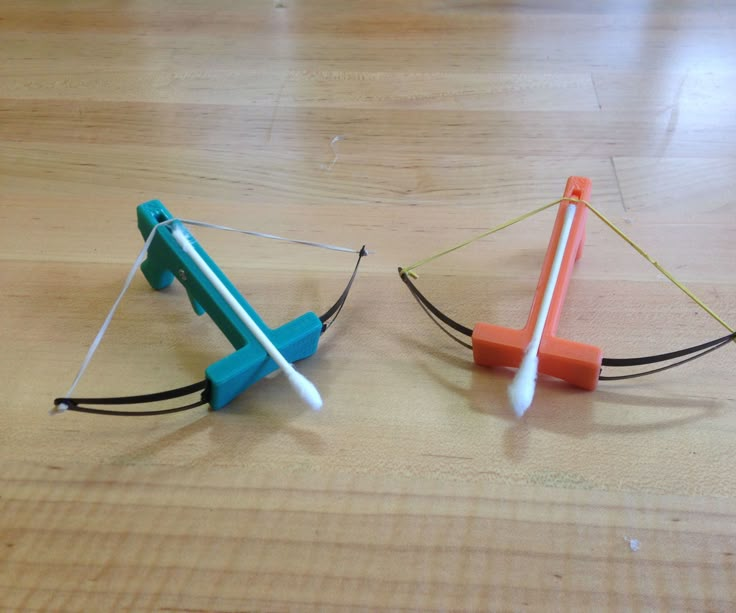 Picture - Collapsible Travel Clothes Hanger
Where to Find This - Printables
Creator - FrenchFriesDerp
Self-watering Planter
If your house plants are constantly dying because you forget to water them then this 3D printed self-watering planter might come in particularly handy for you. All you need to do is fill in the reservoir and the water will seep into your plants all on its own without you having to manually water them everyday. 
Where to Find This - Thingiverse
Creator - Parallel Goods
Proteus Key-Holder
Keys can be a bit of a hassle to carry around. They're constantly jingling, get tangled with your earphone cables and can just in general be a bit of a nuisance. Inspired by Swiss army knives, this cool 3D print key holder provides an elegant, easy solution for this. This keyholder will keep your keys in place and organized without any hassle.
Where to Find This - Thingiverse
Creator - ProteanMan
Anti-overheating Support for Laptops
Another indispensable utility item for home offices is this anti-overheating support for laptops.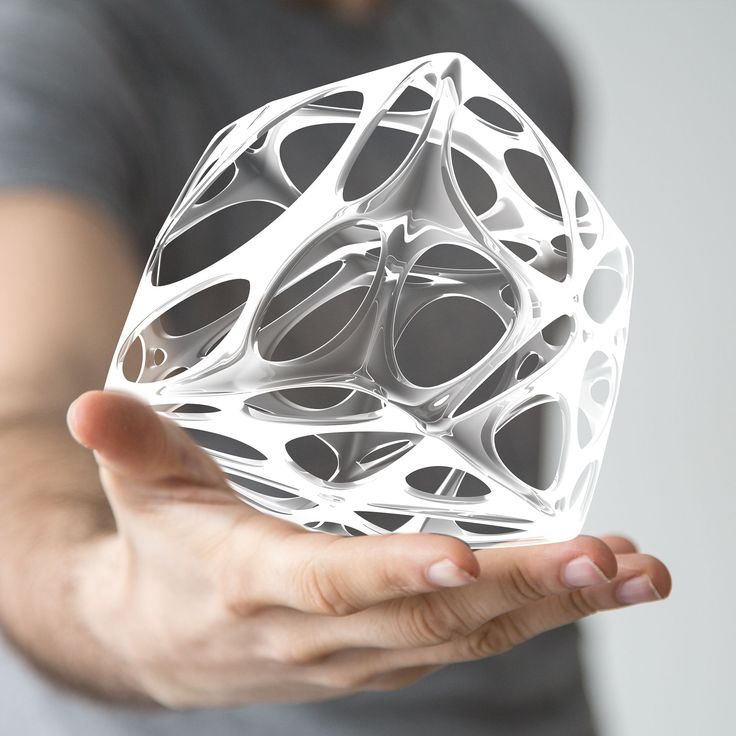 If you have been on the lookout for 3D printing ideas to help you with your laptop's overheating issues and don't want to purchase an expensive and bulky cooling stand just yet, check these out. These small but sturdy supports may be exactly what you need.
Picture - Anti-overheating support for Laptops
Where to Find This - My Minifactory
Creator - Corentin Paquet
Hanging Bird-feeder
It can be hard finding the perfect bird feeder for your garden birds but worry not because we have the perfect 3D printing idea for you. With this beautiful 3D printed bird-feeder the bird in your garden will never have to go without food again.
Where to Find This - Thingiverse
Creator - Tgschulz
Faceted Chess Set
A good chess set can cost a very pretty penny. Lucky for you, if you have a 3D printer at home, you don't have to worry about that at all! This beautiful, faceted chess set can be a really cool home 3D printing project for you if you have a passion for chess.
Print a chess board to go with it and you are good to go!
Where to Find This - Pinshape
Creator - Thomas Davis
Darth Vader Pen Holder
This is one of the coolest 3D printing ideas for Star Wars fans which is also very useful. The Darth Vader pen holder can hold a place of pride on your desk. Extremely easy to print and very sturdy in construction, this pen holder will let you unleash the Star Wars nerd. May the force be with you!
Where to Find This - Thingiverse
Creator - tmasantos
All-in-one Desk Organizer
Desk organizers are a very important necessity for any home office desk. You need to make sure that your little pens, paper clips, flash drives and all your other bits and bobs don't get misplaced. This 3D printing idea is the simple solution for all your stationery organization woes. With extra slots and large holes, this all-in-one desk organizer is just what you need.

Where to Find This - Thingiverse
Creator - Redheelerdog
Rooted Brackets
If you were looking for more cool 3D printed home decor ideas then these rooted brackets will definitely catch your eye.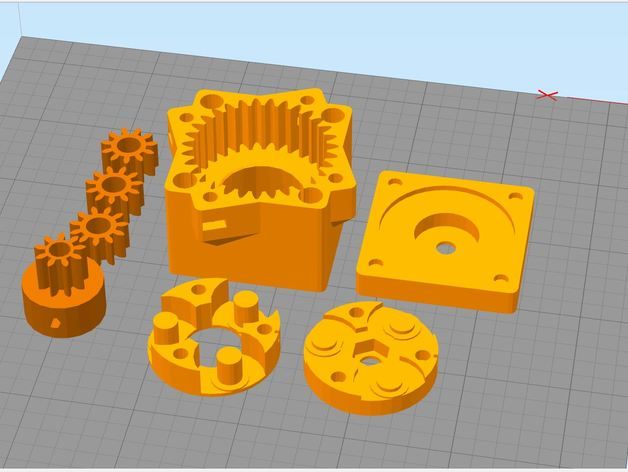 These are perfect for you if you want to bring a sense of nature into your home. For best results and a more authentic wooden look you can try using wood filament for 3D printing these beautiful rooted brackets
Where to Find This - Pinshape
Creator - Oscar Aguirre
Rubik's Cube
Do you remember the hours spent trying to solve a rubik's cube when you were a kid? Rubik's cubes are the ultimate fidget and puzzle toy. Did you know they can also be very easily 3D printed at home? This is one of those 3D printing ideas that will surely keep you busy for quite a while!
Picture - Rubik's Cube
Where to Find This - Printables
Creator - 3Dominic
Desktop Cable Organizer
Don't we all hate the ever more confusing mess of tangled cables and wires under our desks? Cable organizers can be simple, easy and cool 3D printing ideas to solve this problem. This simple cable organizer can be printed in two separate pieces and can be used to keep all your multiple cables nicely separated and organized.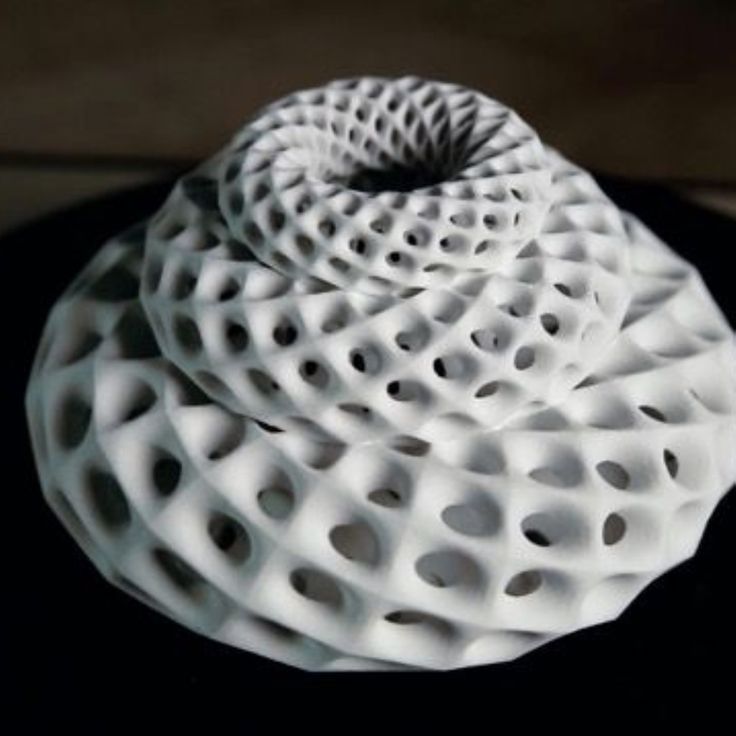 Where to Find This - My Minifactory
Creator - Cameron O'Neill
Raspberry Pi Case
Raspberry Pi is the name of a popular low cost, modular, single-board computer developed by the non-profit Raspberry Pi Organization. The open design of these computers means that they often come without a casing. These casings can be easily 3D printed however as long as you have a design. This case for a Raspberry Pi 4 comes with ventilation holes and a modular design.
Where to Find This - My Minifactory
Creator - Tadeas Hollan
Panda Bookmark
A violin is definitely an interesting 3D printing idea but it is definitely not the most simple or easy. If you want some nice, easy, beginner-friendly 3D printing ideas then this cute panda bookmark might be just the right thing for you. Simple, effective and useful, this bookmark is sure to make any bookworm's day.
Picture - Panda Bookmark
Where to Find This - Thingiverse
Creator - OJ46
Thin Man
Work from home getting lonely? What you need is a companion and a thin man can be exactly that.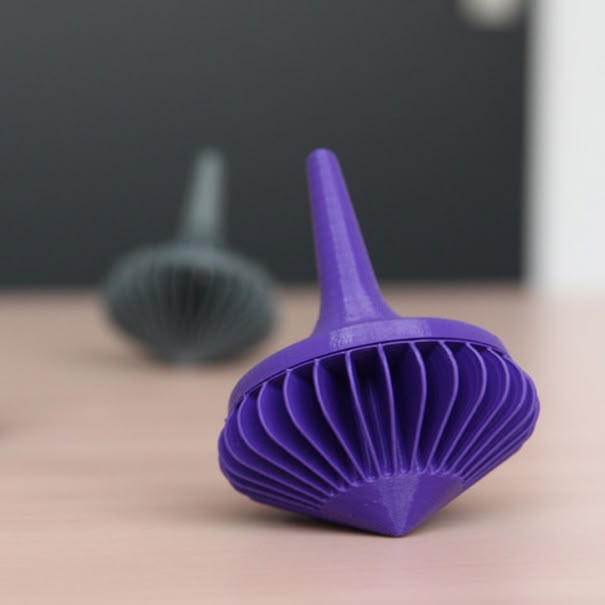 This compact 3D printing idea can help bring a smile to your face during those lonely office hours. Tiny, affable and absolutely adorable, thin man is something everyone needs. 
Where to Find This - Pinshape
Creator - WallTosh
Harry Potter Headphone Stand
Harry Potter has been an important part of all our childhoods. This sturdy and compact headphone stand can be the perfect thing to reignite your nostalgia and love for the famous boy wizard.
Where to Find This - Cult3D
Creator - 3DPrintBunny
One-handed Bottle-opener
Bottle openers are a must-have utility item for every household kitchen. You don't think you need it, till you do! This one-handed bottle opener adds another layer of convenience for an already convenient tool. This is a 3D printed kitchen tool that you will be sure to thank your stars for during your next dinner party.
Where to Find This - Thingiverse
Creator - Kart5A
Sitting Kodama Ornaments
Kodama are Japanese folk nature spirits that inhabit trees.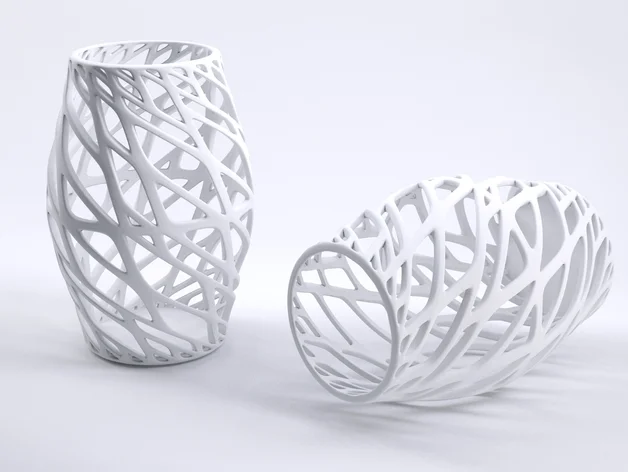 These benevolent spirits are sure to bring good fortune and mystique to your home garden as well. This is a really cute 3D printing idea if you have just started getting into gardening and want to liven up your garden a bit more.

Picture- Sitting Kodama Ornaments 
Where to Find This - Thingiverse
Creator - Nagmay
Adjustable Spot Lamp
This 3D printed spot lamp is completely adjustable and can be an adorable and modern addition to any home or office. The original 3D print design has been printed out of wood filament and grey PLA and is designed to fit smaller E27 bulbs. We highly recommend this lamp if you are looking for 3D printed gift ideas.
Where to Find This - Cult3D
Creator - Creality 
Smartphone Stand
Smartphone stands are probably one of the most popular 3D printing ideas and designs on Thingiverse and other 3D printing websites. This adorable tortoise smartphone stand comes with the added bonus of doubling up as a keychain so that you can carry it anywhere you please without losing it!
Where to Find This - Pinshape
Creator - Sonia Verdu
Citrus Juicer
There are a ton of citrus juicers on the market so you may be thinking what sets this particular 3D print design apart from others? This cool 3D print idea is unique and useful in that the bottom part of the juicer easily screws on to just about any standard, narrow neck PET bottle.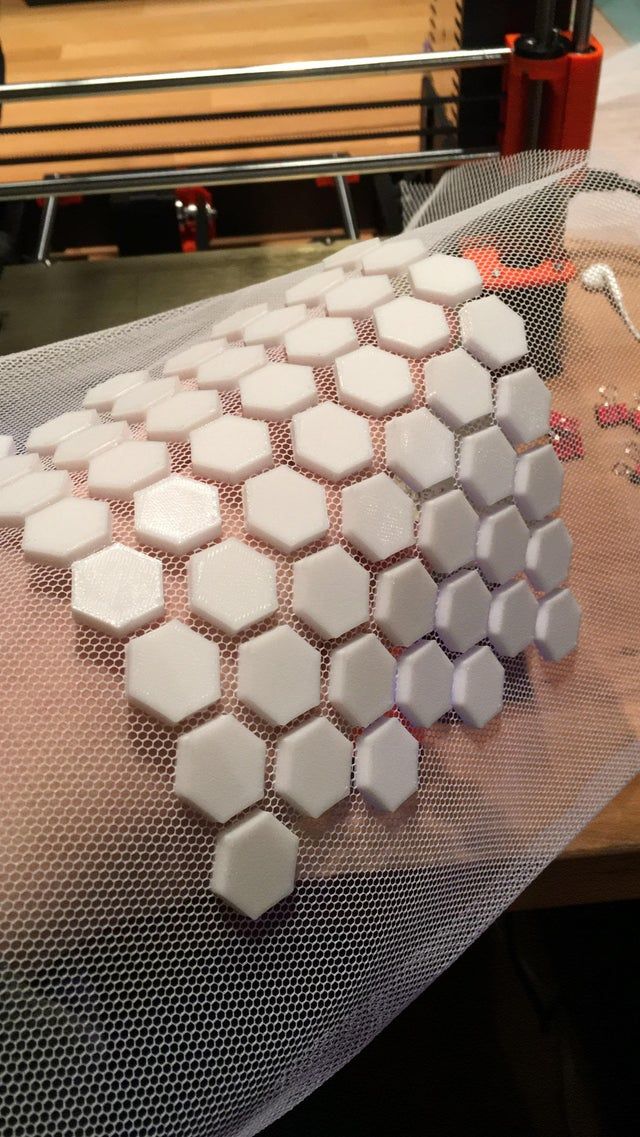 This makes collecting the juice as easy and efficient as juicing the fruit itself. The design has been tested on PET bottles from a variety of different countries in order to maintain accuracy.
Where to Find This - Thingiverse
Creator - Tammo66
Toothpick Dispenser
This cool 3D print gives you a sanitary as well as hilarious way of dispensing toothpicks. When the top part of the dispenser is lifted and dropped, a toothpick is placed onto the outstretched arms of the tiny man and offered out to you! This little toothpick dispenser is tiny but sure to be a conversation piece when you have guests over
Where to Find This - Thingiverse
Creator - shusi
Surprise Egg
Remember the little Kinder surprise eggs we loved as kids? Well agepbiz on Thingiverse has some 3D printing ideas that will send you right down memory lane. These adorable 3D printed surprise eggs are perfect as stocking stuffers for friends, family or little ones this Christmas! Careful with very young children and toddlers, however, because these contain small parts.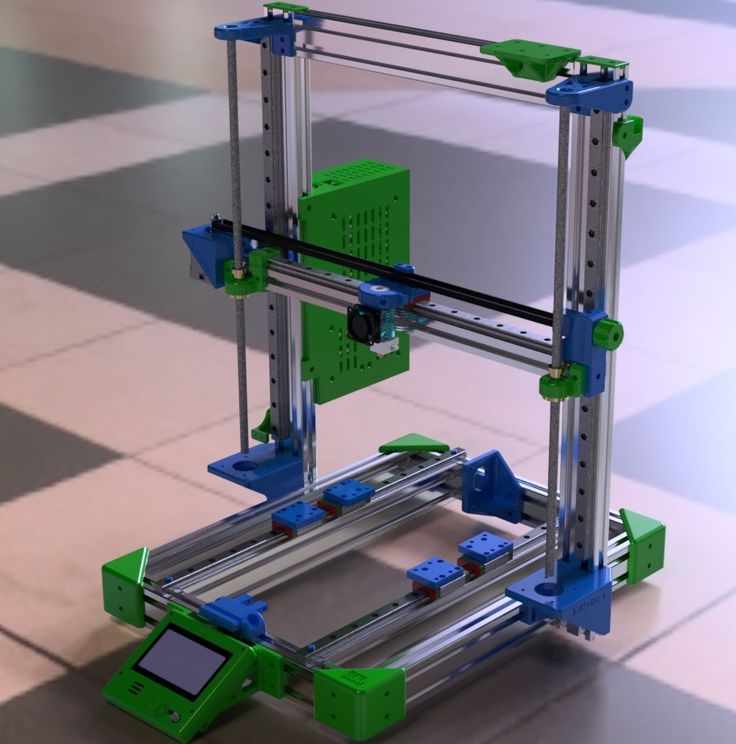 Picture - Surprise Egg
Where to Find This - Thinigverse
Creator - agepbiz
Dragon Egg Container
Speaking of eggs, this dragon egg container is a really nifty 3D print for all fantasy nerds out there. While you probably can't incubate it to hatch dragons, it can make for a really cool storage container for bits and bobs or simply be a cool statement piece for your bookshelf or desk.
Where to Find This - Thingiverse
Creator - Lalala65765
Greek Meander Lamp
This Greek Meander lamp is one of the coolest 3D printing ideas we have seen in quite some time. When lit up, it reflects some really cool Greek meander patterns onto your wall. It may not be the most practical lamp for lighting up a room, but it can for sure light up a party and spark conversations.
Where to Find This - Thingiverse
Creator - Hultis
Bedside Bottle & Phone Holder
This is one of those cool 3D printing ideas that will change your life for good.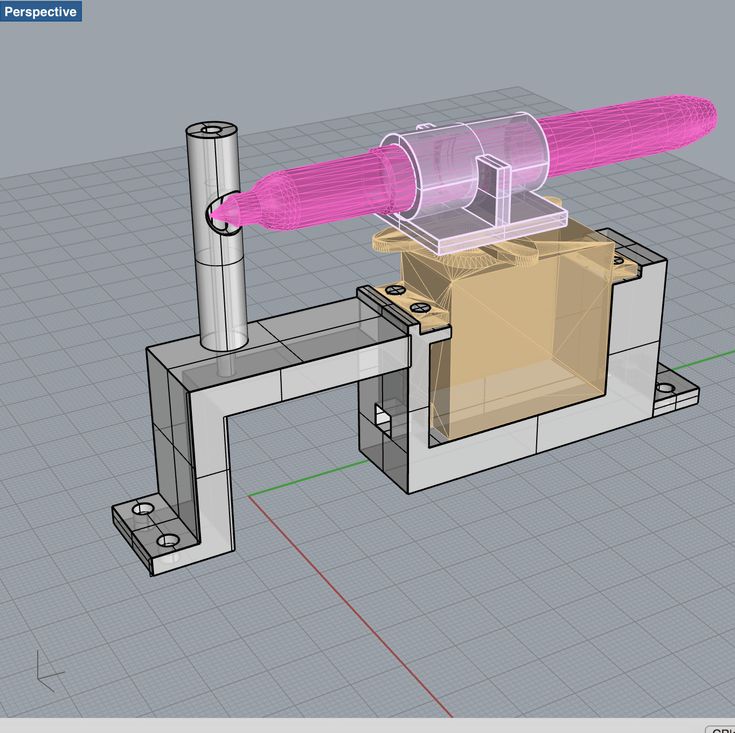 This is especially useful for college students or people who don't have space in their apartments for night stands. This secure bedside bottle and phone holder will keep your items safe and close to you while you sleep.
Where to Find This - Printables
Creator - Hesed
Marble Maze
This cool 3D printed marble maze can keep both adults and children busy for hours! This puzzle game relies on a  very simple gravity based maze design with ball and socket joints. If you have kids who never seem to stay in one place, try 3D printing this cool toy for them at home. You will not regret it.
Where to Find This - Printables
Creator - Ericman314
Petite Paint Palette
This one's for the artists out there. This cool 3D print will be a real game changer for you if you like to paint. It fits perfectly on your thumb and can be useful for wiping your brush down when switching colors, mixing small amounts of colors for detail work and more.
Where to Find This - Thingiverse
Creator - Megan McFergan
Flying Sea Turtle
This cool 3D printed mechanical toy is truly a marvel.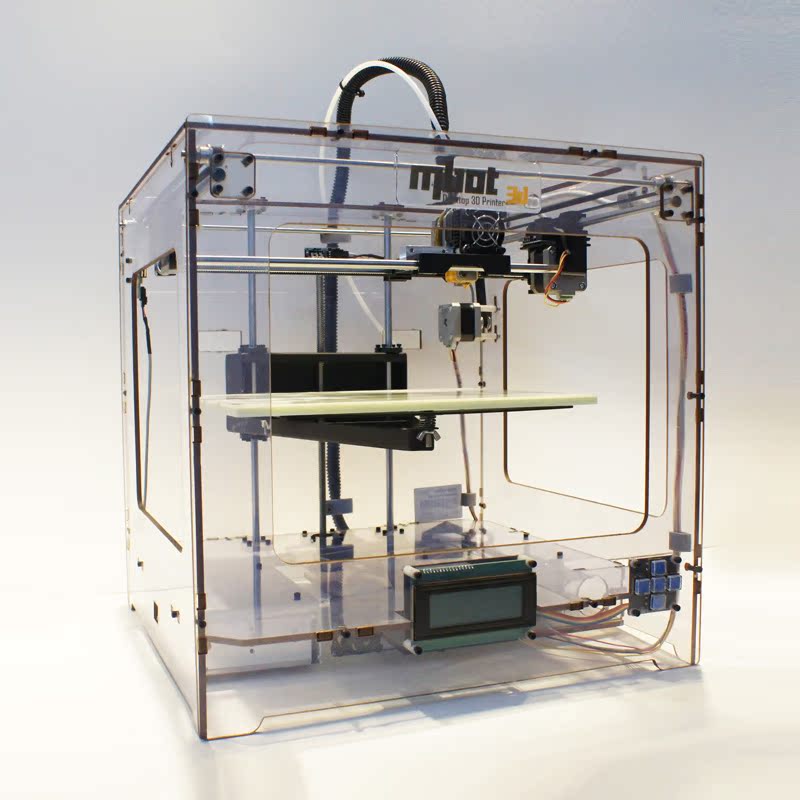 The inspiration behind this creation comes from the poor sea turtle who got caught with a plastic straw in his nose and inspired millions around the world to give up single use plastics like straws. The toy uses a simple turn handle mechanism and perfect if you are looking for really unique 3D printed gift ideas.
Where to Find This - Thingiverse
Creator - Amaochan 
Polar Bear & Seal
If you liked the flying sea turtle, you will like this cute polar bear and seal toy even more. The best and most cool 3D prints have a little bit of mischief in them. Nothing proves that better than this little toy. The peekaboo playing seal and the wide eyed polar bear can make anyone's day. 
Where to Find This - Thingiverse
Creator - Amaochan 
Giroid Vase
The Giroid vase is perfect for you if you are looking for cool 3D print ideas for home decor. This vase looks like a slowly unraveling ribbon and can be the perfect addition to your bedside table or the centerpiece for your dining room table.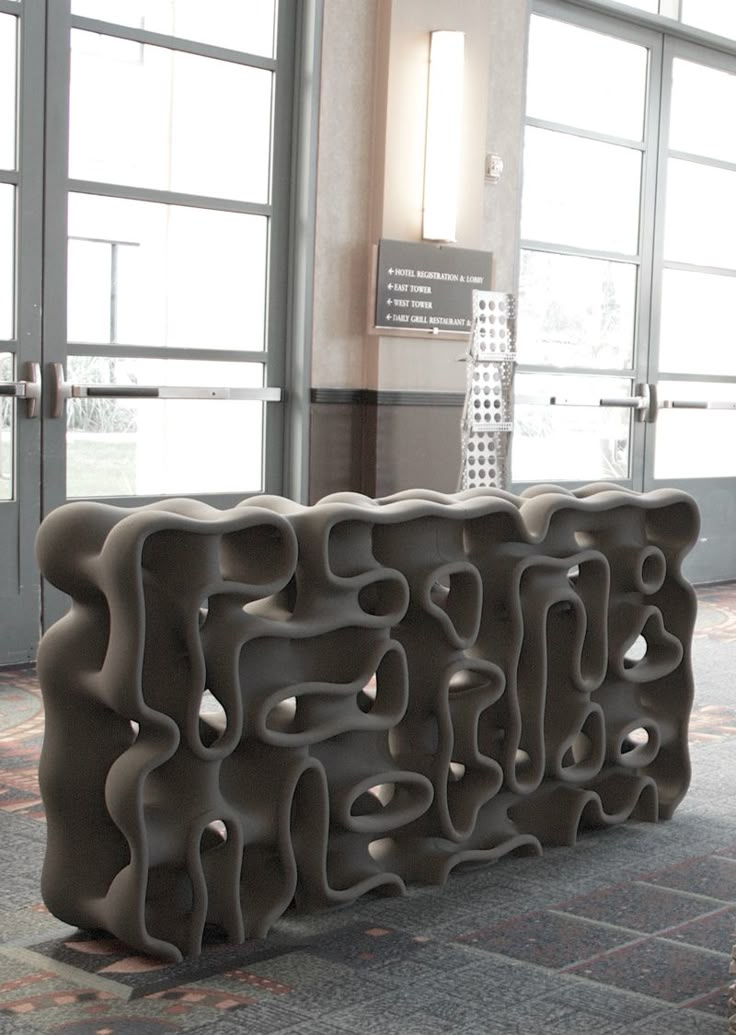 If you like contemporary or modern home decor, you are sure to enjoy this vase.
Where to Find This - Thingiverse
Creator - Area3D
Wall Folder
This wall folder is an amazing utility item for any office. You no longer have to worry about misplaced papers and messy desks. Neatly place everything into your wall folder and breathe a sigh of relief. 
Where to Find This - My Minifactory
Creator -Matter Hackers
Wall Outlet Shelf
Speaking of wall mounted utility items, this wall outlet charging shelf is life changing. Have you ever precariously balanced your phone on top of the adapter when charging it at a wall outlet without any table or other furniture nearby? Then this shelf is for you. With this amazing and useful 3D print you never have to worry about your phone falling off while charging ever again.
Where to Find This - Pinshape
Creator -WallTosh
Collapsible Basket
Baskets are useful when you have items to store and nuisance when you don't.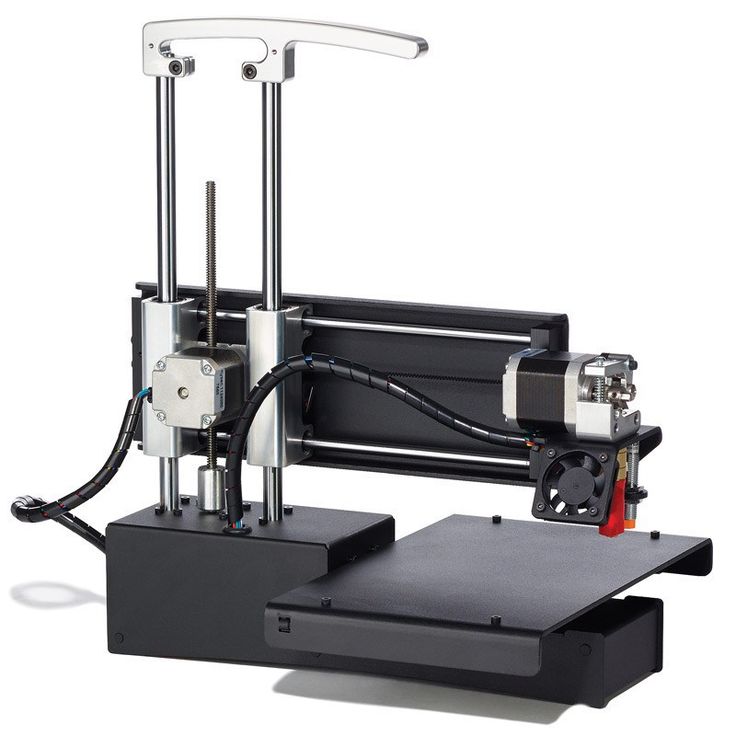 This collapsible basket takes care of that problem. No more worrying about scarce counter space because with this awesome 3D print idea, you can simply fold up and stowaway the basket when you don't have need for it.
Picture - Collapsible Basket
Where to Find This - Thingiverse
Creator - 3Dprintingworld
Batman Fidget Toy
Fidget spinners are useful in maintaining focus for those of us who are a little restless. But let's be honest, most fidget spinner toys are really quite boring and uninspiring. Well, no more. This cool Batman inspired fidget toy is the perfect 3D printing idea to help you focus at work. 
Where to Find This - Pinshape
Creator - Heraldo Medeiros
Toothbrush Holder
Have you been thinking of replacing that old broken coffee mug from its designation as your toothbrush holder? If you have been checking out cool 3D prints to take its place, check out this literal 'tooth'-brush holder. This cute little 3D print is sure to give all pun lovers a bit of a laugh.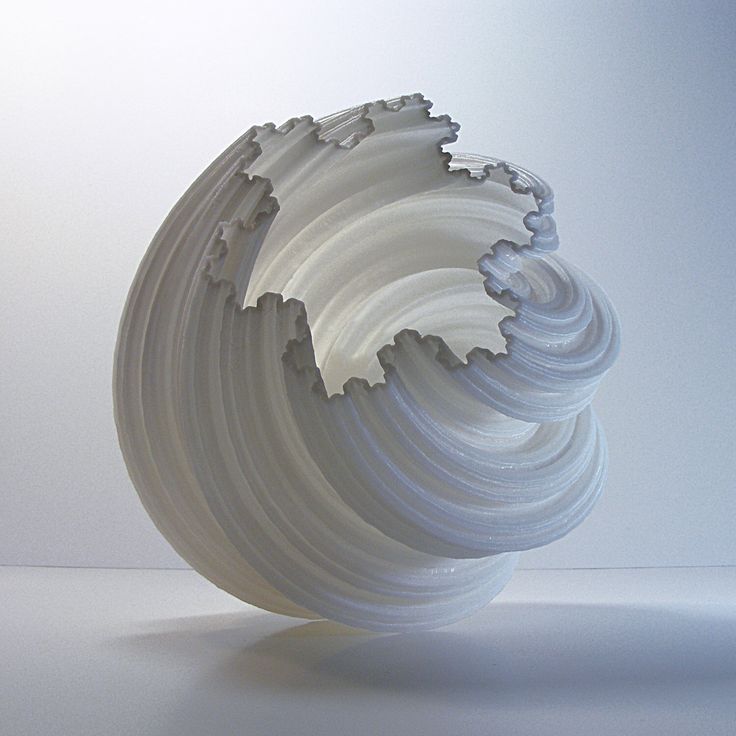 Where to Find This - Thingiverse
Creator - Ericman93
Christmas Tree Photo Frame
If you want to send family members pictures of you and the family this Christmas, consider using these pretty Christmas tree themed photo frames. These pretty little frames are subtle enough to be used outside of the holiday season as well which makes them the perfect 3D printed home decor idea if you want to revamp your living room.
Where to Find This - Printables
Creator - Myhackspace 
Tiny Lantern
If you have been on the lookout for cute, quaint little cottage core 3D printing ideas then this tiny lantern will be right up your alley. It makes the perfect home decor item and it is small enough that you can put it literally anywhere. Perfect for a taste of cottage core without having to rearrange your whole house.
Where to Find This - Printables
Creator - Vikkon
Moon Lamp
You may have seen this beautiful moon lamp on Instagram and other websites.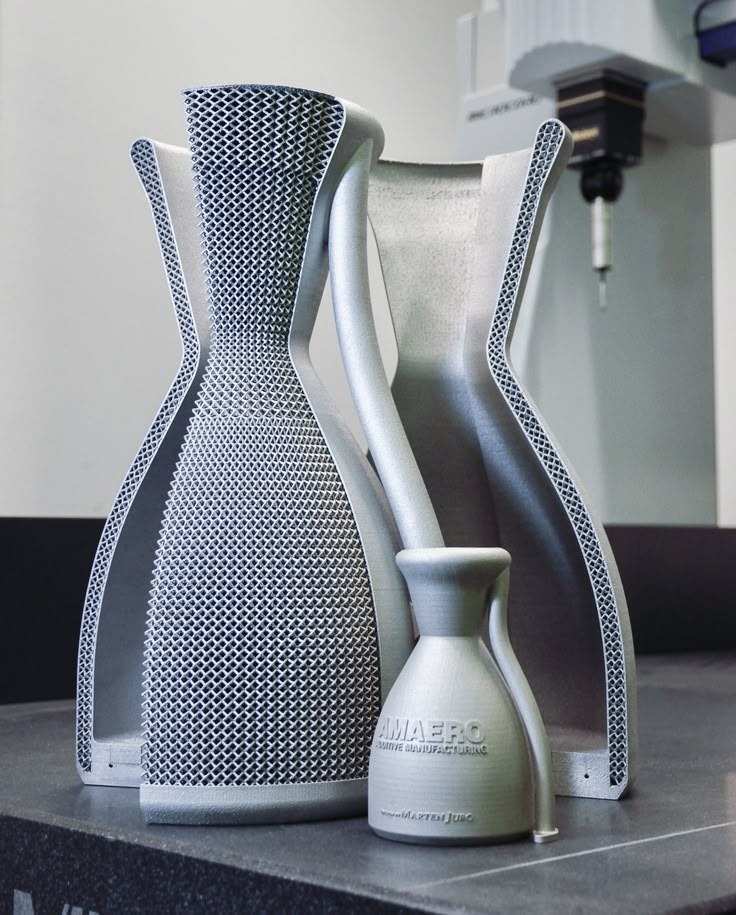 Well, you can now have it in your home and what's more, you can make it yourself. This moon lamp 3D print even has all the beautiful detail work required to make it look super realistic and beautiful.
Where to Find This - Thingiverse
Creator - moononournation
Bird Clock
Looking for cool 3D prints to decorate your home with? This beautiful bird clock will be right up your alley. The steampunk, mechanical, bird design gives this clock a truly unique look. This can also be a really cool 3D printed gift idea for friends and family, especially if you have a housewarming event coming up.
Where to Find This - Printables
Creator - Hairald
Tiny Zen Garden
We all need something to calm down and relax sometimes. Zen gardens are a wonderful way of calming your mind. But turning your whole backyard into a Zen garden is really not the most practical idea for most people. This tiny zen garden 3D print can help you soothe yourself without leaving your desk.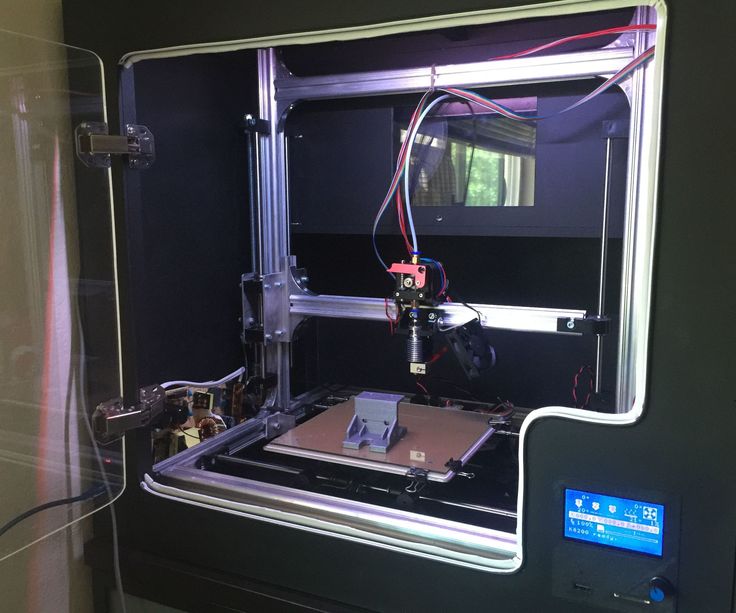 Where to Find This - Thingiverse
Creator - Motofuzzi
Robot Pencil Sharpener
This adorable robot pencil sharpener is sure to liven up your desk at the office or at home. The robot is basically a case designed to hold a standard, single hole wedge pencil sharpener to make sure you don't lose it. As an added bonus, it is also perfect for kids if you are thinking about creating a back to school kit for your children.
Where to Find This - My Minifactory
Creator - Tanya Weisner
Picture Frame Christmas Bauble
Can there be anything better than a Christmas ornament with pictures of you and your family tucked inside? Personalize your Christmas tree to the next level with this beautiful picture frame, Christmas bauble. 
Picture - Picture Frame Christmas Ball Ornament
Where to Find This - Thingiverse
Creator - Dazus
Melting Snowmen
Nothing screams winter quite like a snowman. If you have been looking for cool 3D prints and cute winter themed decorations to put up for the Christmas and New years, then check out these adorable little snowmen.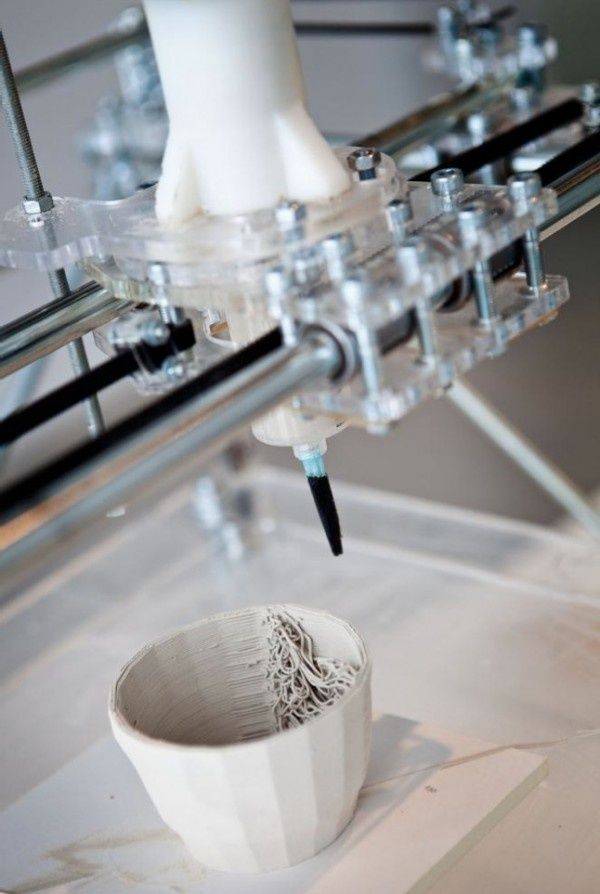 These are sure to liven up any mantelpiece in a flash.
Where to Find This - Printables
Creator - ArKay894
Tic Tac Gun
If you want some light harmless fun for you and your friends then this little tic tac gun is one of the best 3D printing ideas you can get. This fun toy will take you back to your school days of paper catapults and airsoft guns. The tic tac gun is a small, handy and incredibly fun toy to bring back the 8 year old in you.
Where to Find This - Thingiverse
Creator - HerrBatman
Sharing Your 3D Printing Ideas Online!
Did these cool 3D prints and ideas inspire you? You can share your own 3D prints online with the world. All you need is your very own personal portfolio website. 
If you have a knack for creating and modelling your own 3D print designs, then you must be looking for a place to display your talents and maybe even make some money off of it. But it is very easy to get lost in the crowd on websites like Thingiverse.
If you are truly looking to show off your 3D printing ideas with the world, there is nothing better than creating a portfolio website of your own. 
The solution here is Pixpa – an all-in-one DIY website builder platform that seeks to empower creative professionals and small business owners by helping them build beautiful, professional websites all without touching a single line of code!
You can create your own 3D print design portfolio website on Pixpa easily, even without coding skills. Use the stunning, clean and professional templates and modern galleries to display your work and share your 3D printing and design skills with the world. If you are new to website building and design, then this step by step guide on how to design a website is sure to help you out!  
Ready to create your professional website?
Start Free Trial
Do you have 3D print ideas to sell? With the e-commerce galleries, you can sell your 3D print designs as digital downloads, or set up a full-featured online store to sell your own 3D printed creations.
Use Pixpa's extensive marketing and SEO tools to promote your products and designs and start earning an income from your 3D printing skills! Also check out this guide on how to create an e-commerce website to learn how to best set up an online store to sell your 3D prints and designs!
Conclusion
We hope this article gave you lots of ideas and inspiration for your next 3D printing project! 3D printing is not just a fun weekend hobby. It can be the start of a lucrative business if you know what to do. Consider taking a look at this guide on how to start a small business if you are thinking about 3D printing business ideas. However, if you are not looking for business ideas but simply more design inspiration, check out these amazing designers and their portfolios!
So, what are you waiting for? Set up your very own 3D printing design portfolio or e-commerce website!  You can join Pixpa today and start sharing your own 3D printing projects and designs with the world! Sign up for the full-featured, 15-day free trial, no credit card required.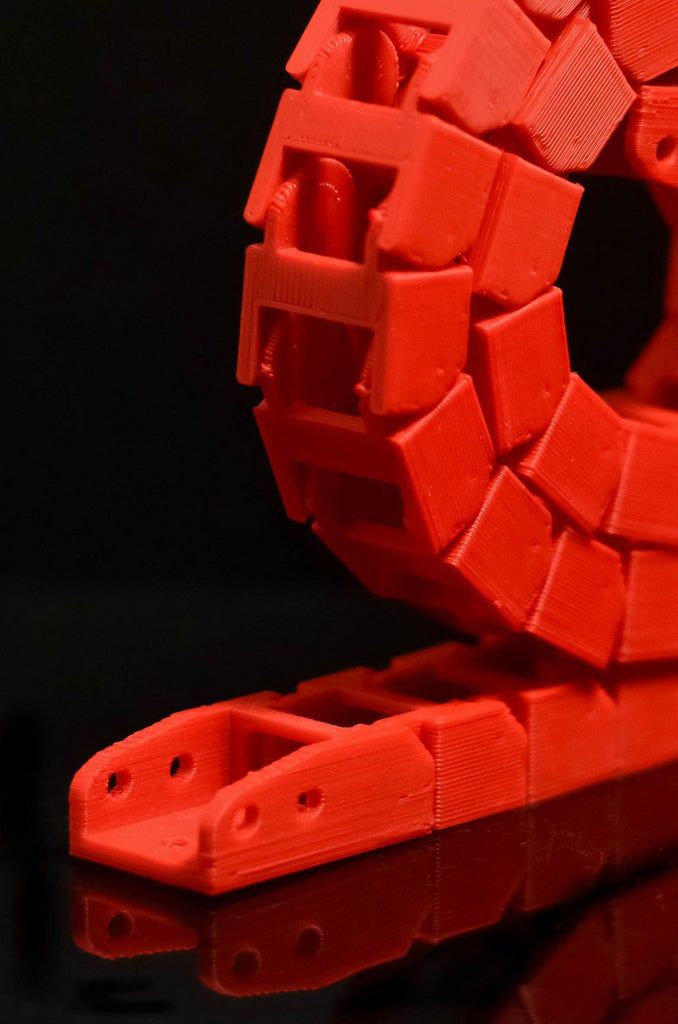 Frequently Asked Questions
What is 3D printing?
3D printing is a method of creating three dimensional objects, models and figures. It involves the use of a 3D printer which can read and analyse models fed into it through a computer and then print the computer model out as a real world object.
How does 3D printing work?
In 3D printing, a specially designed 3D printer analyses a computer created model of an object and then deposits some material, like wood filament or PLA, layer by layer to create a real life, 3D rendition of the object. Often 3D print models need to incorporate supports to ensure that the object stays stable while printing.
Where did the idea of 3d printing come from?
3D printing came about due to the need for the development of rapid prototyping mechanisms for research and development purposes. Hideo Kodama came up with the technology in the early 1980s however the technology was not patented till 1988 when Charles Hull, an American furniture builder, developed his own stereolithography or 3D printing machine and was granted a patent for the same.
How to submit a 3d printing idea?
You can share your 3D printing ideas on sites like Thingiverse and Pinshape. You can also create your own 3D printing and design portfolio website to share your 3D printing ideas with the world.
Can you print metal with 3d printers?
Yes, you can print metal with 3D printers. But you will need a special 3D printer with the capacity to use powdered metal to create objects and parts.
How to make 3D models for printing
To create a 3D model for printing, you will need a CAD (computer aided design) or 3D modeling software. With this software you can make 3D models and designs which you can input into a 3D printer for printing. You can check out this article on the best 3D modeling software to find out which one will be best for you!
How can you make money from 3D printing?
If you are interested in 3D printing business ideas then you can make money by selling 3D print ideas or designs on your website or by creating 3D printed products and selling them.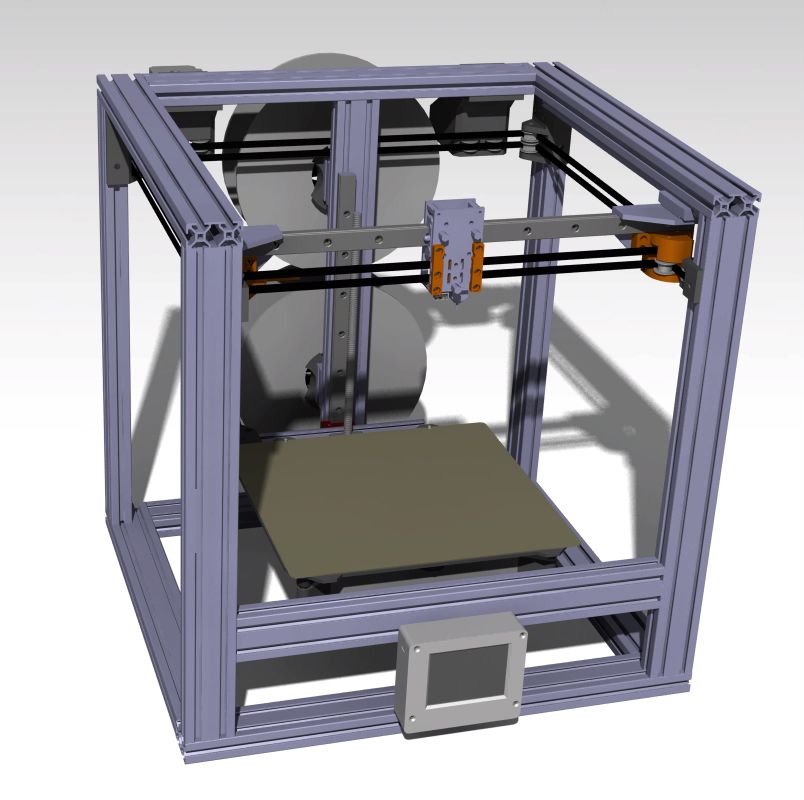 Keeping copyright and trademarks in mind is very important when embarking on any such venture!
Small things to 3D print that are easy & useful for the house
3D printers are used to print objects of various sizes, using different materials like plastic, wood and metals. As a novel technology, 3D printing was welcomed with loads of excitement. The possibilities of creating a real object from your designs, looks like the most amazing thing in recent times. It does not take long however, before you exhaust the list of objects you wish to bring to life.
It's absolutely fine to run out of ideas, you will develop more ideas with time. In the meantime, here is a list of small yet exciting things you can print today that you will find very useful. Hope these objects inspire your creativity.
These are items that will serve to be useful for general use around the house.
Folding Clothe Hanger
You no longer have to throw your jackets around the chair again to prevent wrinkles.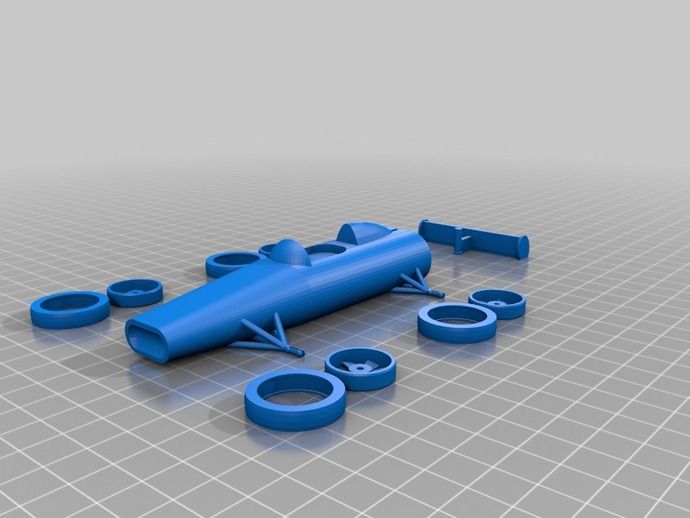 A 3D printer can be a useful tool for creating hangers.
Apart from the convenience of getting what you need without having to step out of the comfort of your home, another special advantage of using a 3D printer to create clothe hangers is that you are not limited to a particular design or color. Now, you can hang your clothes in styles. 
Gift Box
Soon, the festive seasons will be upon us, and we have to package gifts for our loved ones; nieces, nephews, cousins, families and friends or even for special occasions like birthdays. In cases where you have the right gift, but it's inappropriate to deliver it naked. Your 3D printer can help keep the elements of wonder and surprise alive. With an attractive gift box, the gift becomes more beautiful. It might be simple but box itself can add extra value for the recipient.
Bookmarks
Books are essential for keeping a sharp and sensible mind. According to a recent survey published in 2019, more than 70 percent of people have read at least one book in the previous year.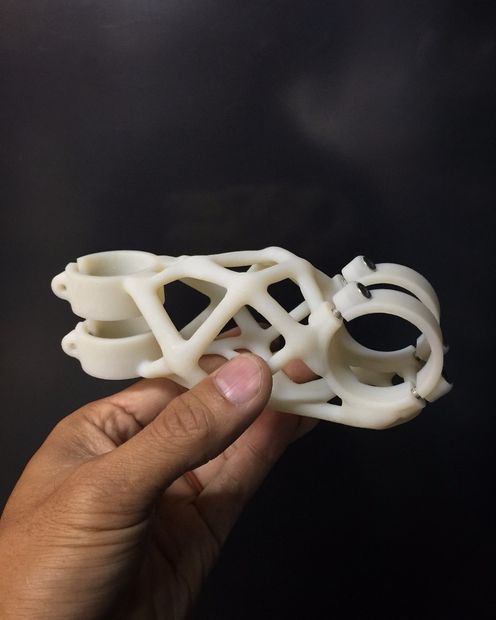 What it does not mention is how many of these people lost their page of progress after putting their book down for a bit.
Door stops
Door stops are made to perform one very basic task, to hold a door open. They are however very handy for a number reason. They are great for keeping the spring-loaded doors from slamming shut. They are handy for grocery halls, when multiple trips must be made in and out. They are also effective on nice breezy days.  
Key Receptacle  
A key holder can be easily printed and mounted near the main exit of the house. There, keys can be conveniently placed for easy in and out access. No more searching for car/house keys only to find them wedge between the cushion of the couch or in the pockets you never thought to look.
Phone case
It would be tough to survive today without our phones. Apart from that, phones can be a sizeable investment. A 3D printer can print a protective covering for your handsets to protect it from scratching and provide cushion in case of falls.
You have an option of customizing your own phone cases…Amazing.
Piggy bank
Your piggy bank does not have to look like a pig. Long as it serves its purpose. Saving is a good habit regardless of what you may hear. So, if you are making one for yourself or for your kids, it's very easy and fun to make.
You can design it to look like a hog just like its name suggest or do something different. Maybe not directly in this case, but your 3D printer is capable of helping to save up for the dream vacation. 
Believe it or not, 3D prints can also be effective and useful in the dressing room.
Wallet
Almost everybody carries a wallet. With a 3D printer, you can customize your own wallet and even add more features. You can make different compartments for your credit cards, ID, cash and key.
The following items are perfect for the office. These prints will turn a messy unproductive office into an organized and efficient workspace.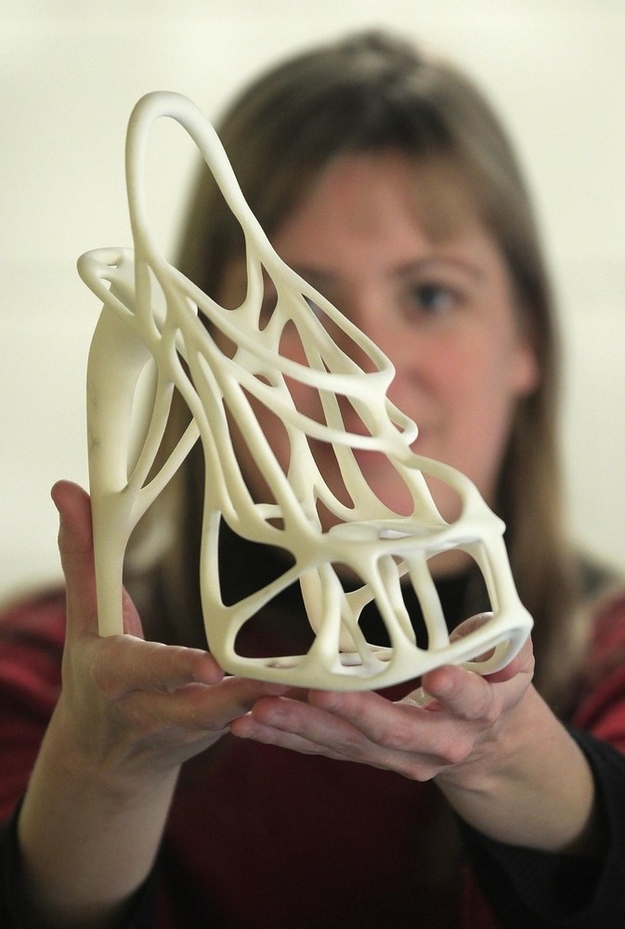 Earbud Case
Often, the case that comes with our earbuds are destroyed during the excitement of cracking open the new packaging. These earbud cases will make themselves very useful in helping us to keep the wires, earbuds as well as the surrounding space nice and neat. 
Laptop Stand
It's been said that sitting down for extended periods of time can be damaging to our muscles, backs and overall health. Perhaps one of the most functional items on this list, this laptop stand is great for those who uses a computer throughout the day and enjoy being on their feet.
USB cable organizer
Asking if you have USB cables around is like asking if you have a tap in your kitchen. In this era, USB cables are a necessity, and they are usually everywhere.
The real question is "are they causing a mess", appearing everywhere on your desk and in your desk drawers. A viable solution for this is to make an organizer for the cables and the devices they are associated with using your 3D printer.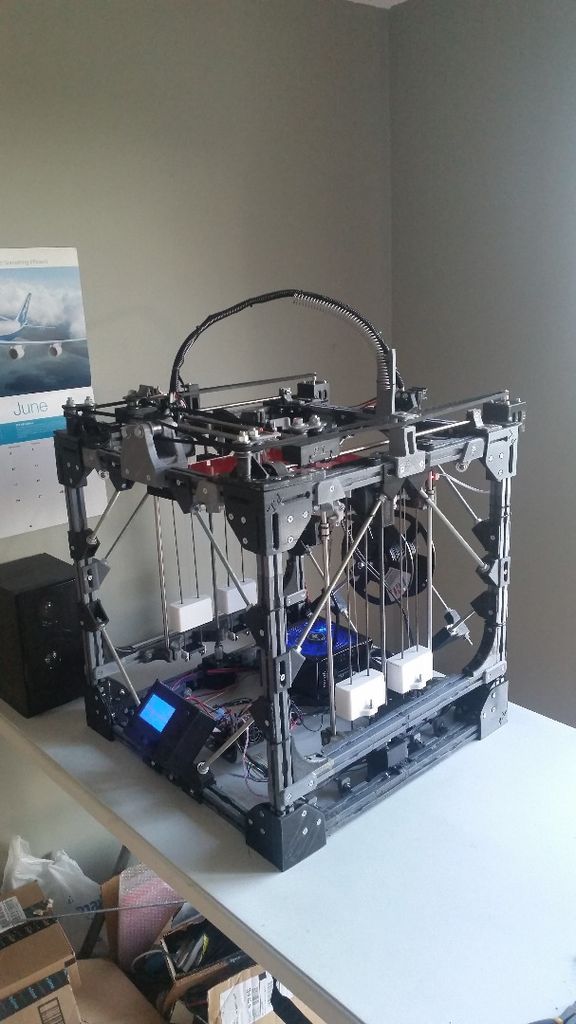 The next time you set to work on your desk, you don't have to chase cables around. 
Pen holder
Organize your pen and pencils in a beautiful pen holder, something befitting of your work desk. This can be customized to look like any object of your choice so far it keeps your pen from rolling off the desk onto the floor. You can keep it simple or complex, but it will certainly be a useful addition the office. 
Headphone hanger
Use that extra space on your wall cleverly and keep the space organized with a beautiful hanger for your headset. There will be enough space to hang your tie, scarf and other similar items as well.
Flower vase
Flowers add beauty to any space. But what is a beautiful flower without a beautiful vase to match. Your 3D printer can produce beautiful flower vases of different designs and color. So go ahead, and order for beautiful flowers to add beauty and fragrance to your home or office.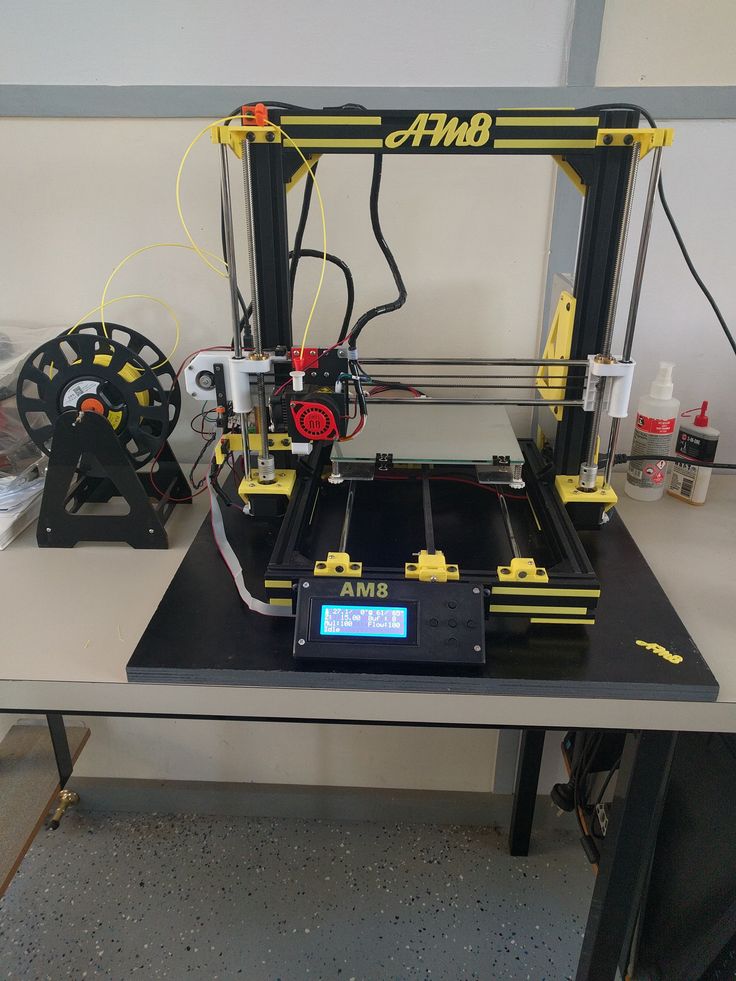 Speaker amplifier
This simple object can be used to amplify sounds from your smartphone so that you enjoy a budget stereo. All thanks to your 3D printer. 
Buttons and Paper clips
Buttons are another thing you might not remember that you can print on your 3D printer. This is the time to replace the buttons you have lost on your dresses.  Another simple object is the paper clip, you can organize your papers with these simple objects and of course you can print them in abundance.
The bedroom is perhaps the section of the house where we spend a majority of our time. These valuable 3D prints will make the time we spend in there much more pleasant.
Smartphone Dock
This smartphone dock is not only stylish and modern looking, it provides some wonderful convenience and practicality. Finding an outlet is often one thing, having a good place to set the phone while it charges is often another. With this dock, you have your cake and get to eat it too.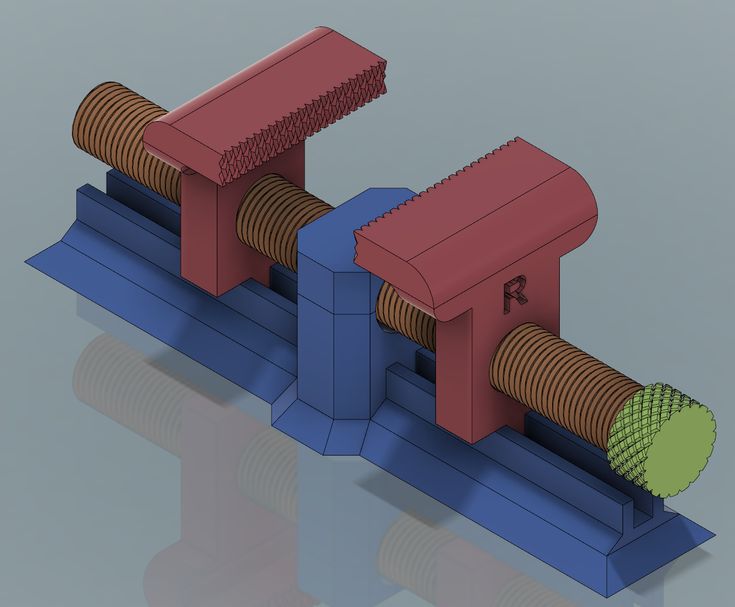 Night lamp
These creative lamps are not only practical for lighting up the room, they also serve as a decorative piece. Custom 3D printed night lamps can be made to glow with various colors and at different intensities.
Book holder
Wouldn't you like to shake the hand of the person who came up with this awesome design. This book holder practically eliminates all the nuances involved in reading a book. The only thing left is a book holder that holds itself.
Space can be very limited around the kitchen. Without proper care, pantries can become messy with food item scattered everywhere. The following practical 3D print will help make a tidy kitchen space a reality.
Bag clip with cap
Thinking of how to keep your beverages tightly enclosed in the packaging bag. A screw cap can be added to the typical clip for quick access. This stylish design can be printed very quickly on a 3D printer.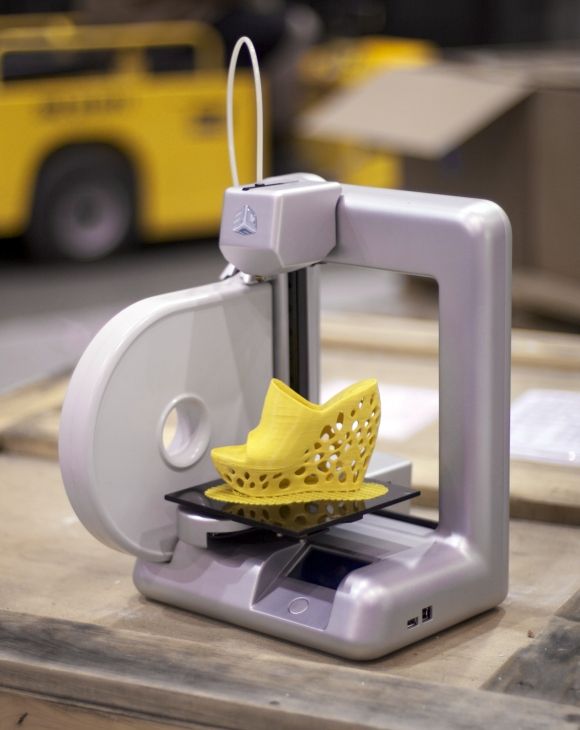 This will awe your friends and raise the question, "where did you buy that?". It is simple and very useful.
Drain Catch
This is another kitchen/bathroom utensil that you can print on your own at home. Sometimes the metal drain catch in our sinks may have rusted and is now horrible to behold. Worst, maybe you can't find it any ware again. Prevent blockage in your drainage with an effective 3D printed drain catch. Making one is as simple as it looks.
Cookie cutters
Pastries can be made into different shapes and can even be made to resemble anything. Kids often find cookies with interesting shapes more appealing than those with regular shapes. With your 3D printer, you can make plastic cutters of different shapes and characters.
Bottle openers
These little objects are very useful in opening bottles of drinks. As handy and effective as they are, they are often nowhere to be found when you need them.
Maybe a result of how handy they are. Nevertheless, with a household 3D printer, you can print as many as possible.
If you maintain a garden, a 3D printer can be your best companion when comes to useful items and tools to facilitate many gardening projects.
Self-watering plant pots
You can design a self-watering pot for your non artificial plants. One more time, your 3D printer has given you reasons not to worry when you think of adopting a new flower.
Not only can 3D printers find a cozy home within the garage, they can also produce useful prints that can be quintessential in a garage workshop. These are some of the practical 3D prints every garage workshop must have.
Battery Holders
When the smoke detector or thermostat begins chirping, turn to this handy battery holder. Take one battery and other one rolls right into place, ready for some happy fingers to scoop them up. Just another way the 3D printer is making life easier.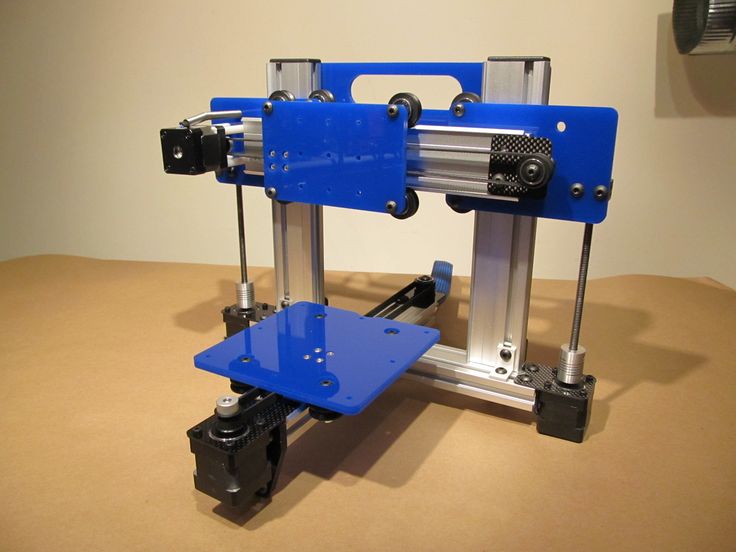 Work Clamp
A useful tool produced by another useful tool. This clamp will work great for small wood working projects like picture frames, castings, and other 3D printing projects.
Cable Manager
Its always important to keep the work space organize. However, it is not always easy. This cable tie will certainly help keep unused cables from dangling, knotting and creating an unsafe work environment.
Gage blocks
Designing a cube is just as simple as making sand castles. These cubes can be used for precision measurements. All though 3D printed gage blocks are far off and more error prone than traditional shop grade gage blocks, they will be very handy when measuring high tolerance items and equipment. 
Storage box and baskets
Different types of storage boxes and baskets can be made using a 3D printer. Maybe you have not thought about it, but you can make a box that fits different tools, nuts and bolts to keep the workspace neat and keep things easily accessible.
Phone stand
The handset or simply called phone is the most frequently used gadget by majority all over the world. Many times, you have to work, and you have to keep your phone close by or even use it while you are actively working.  A phone holder will come in handy in such situations. Go ahead and make one or more for yourself. There are a world of available colors to choose to from. Phone stands are easy to make and can be created in various styles.
Custom Tools
Ever found nuts around your faucets / sink loosening? You can print an adjustable wrench right in your home that you can use to tighten nuts of different sizes. 
Bathrooms are another area of the house where useful 3D prints can facilitate daily activities, economical efficacy, as well as general aesthetics.
Tube squeezer
With a simple designed tube squeezer, you can get the very last drop from your cream or toothpaste. The tube was filled for you to use and you paid for it.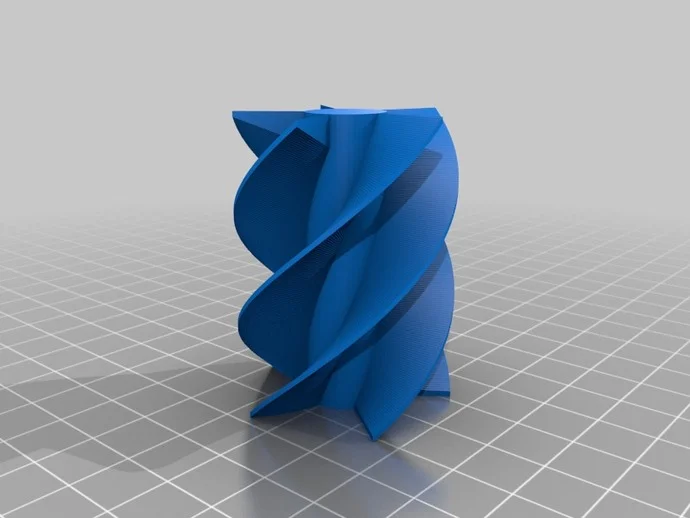 You may as well use it all. That problem of being unable to empty stuff stored in a tube is no more with a simple but efficient squeezer. Ensure your design is wide enough to contain the different sizes of tubes of various items. 
Hair clip and hair combs
Simple objects as simple as clips and combs might not come to mind even though you own a 3D printer. This is to remind you that you can print combs of different sizes and clips of different colors.
Kids love toys and guys loves man caves. Children play area are often the most difficult place in the house to manage. These useful 3D printing will serve any play area effectively.
Card deck shuffler
How about effortlessly shuffling cards the next time you play poker. Depends on if you will make a card deck shuffler before the next game. A simple design yet something to make your game interesting. Now, no one will accuse you of cheating while shuffling the cards.
Toys
Which kid does not like toys, you will be surprised how the simplest toy can keep the children in the house busy for hours while you nap or work.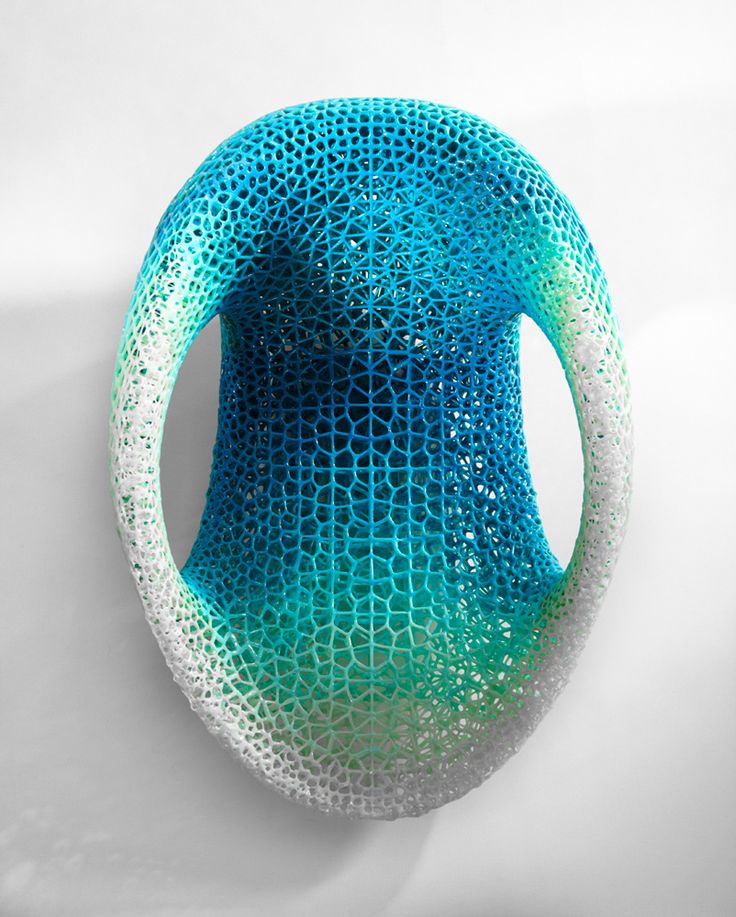 Spinning tops, 3D cube puzzles, animal puzzles, chess bots are among a long list of toys that you can print using a 3D printer.
Whistle
A whistle is a very useful object. Apart from its use in sports, it can be used to call attention when in distress. So, having a loud one is not a bad idea. Who knows, maybe your friend will ask you to referee the next round of outdoor games.
Tags: 3D ModelseasyFilesHousePractical PrintsPrintsProjectsSmallThings to printUseful
3D printer models
Looking for 3D printer models? The Internet is filled with sites that offer them for free. We have collected the TOP 10 catalogs that you can use to search and download free models in STL format. We hope you can find what you are looking for.
Yeggi
Yobi 3D
STLfinder
→ myminifactory.com
My Mini Factory is a 3D model depository operated by iMakr, an online store that sells 3D printers and accessories.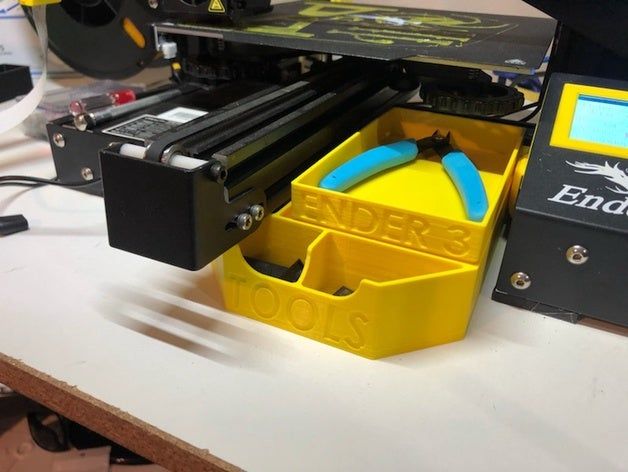 It also has one of the biggest 3D printer shops in Central London. The site contains 3D models designed by professionals, and all models stored on it are checked for quality. You can also make a request for the desired model, which their designers will create and put in the public domain. Billing itself as a 3D printing social network, MyMiniFactory is a thriving community of makers who love to showcase their creations. Users vote for the best models, which allows popular creations to rise to the top of the list and gain popularity. The site presents models that are stored on its social network, as well as outside it, for example, on the Thingiverse and YouMagine sites.
→ thingiverse.com
The most popular and famous site among 3D printer users, Thingiverse is owned by MakerBot Industries, the creator of the popular Replicator 3D printer series. The site allows users to store and share 3D model files that are used with 3D printers. It's a very popular site and has a large community of people hosting various categories of files on it.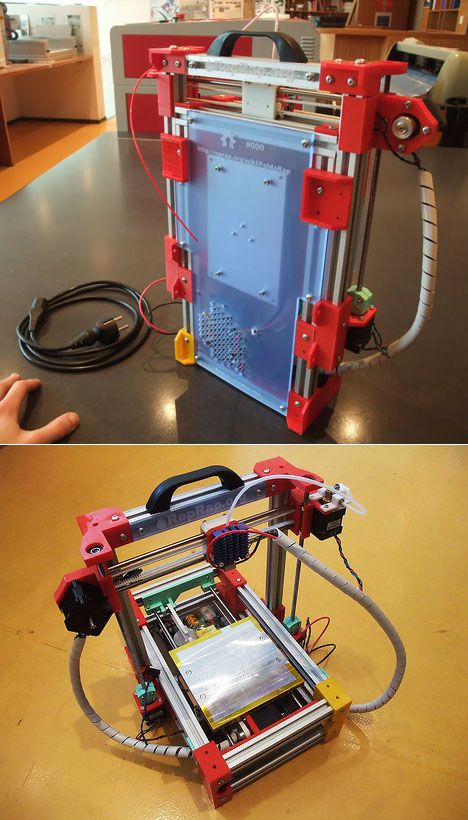 So if you're looking for "cool" printable stuff, Thingiverse is worth a visit. It is a portal designed to provide its users with ways to share their designs and to help print 3D creations. The site has a system that tries to find out what you like. The more you interact with the site, downloading and evaluating various developments, the better its recommendations will be.
→ 3dshook.com
Another online community for 3D printing hobbyists showcasing interesting 3D printer accessories, electronics and most importantly 3D models. The site contains many very interesting models of cars and buildings, as well as various add-ons and spare parts for your 3D printer. A huge catalog of paid and free models for a 3D printer. There are original unique products. Convenient search, navigation, rubricator. 3DShook has over 40 categories and adds over 100 new models to its collection every month. On 3DShook you can always find something for your home, animals, kids or something special for yourself.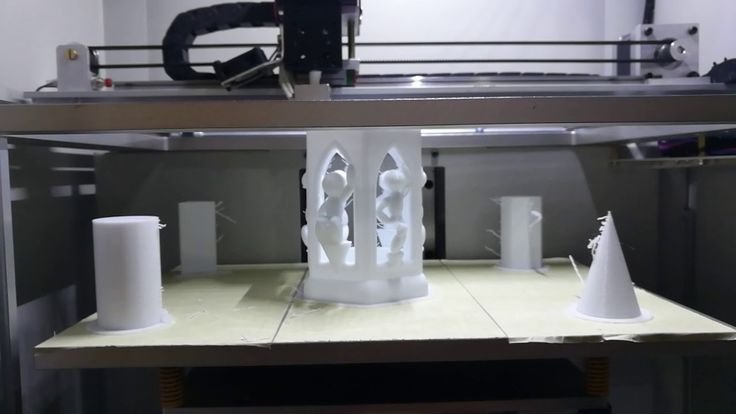 → youmagine.com
YouMagine catalog for Cube series consumer 3D printers manufactured by 3D Systems. The site mainly offers various ways to buy 3D printer supplies and files, but it also has a number of cool free items available, mostly in the Kids section. Some of these elements can be customized by children using an online application. The company offers 3D modeling and publishing tools on its website for both hobbyists and professionals. The site offers a content warehouse where the community hosts and shares models. Registration is required to download files.
→ 123dapp.com
Autodesk 123D is a suite of computer-aided design (CAD) and 3D modeling tools aimed specifically at hobbyists. Along with the toolkit, Autodesk also has a website where users can record their designs and share them with other users. Many of these models can be downloaded and printed using Autodesk as a utility to interface with the MakerBot 3D printer.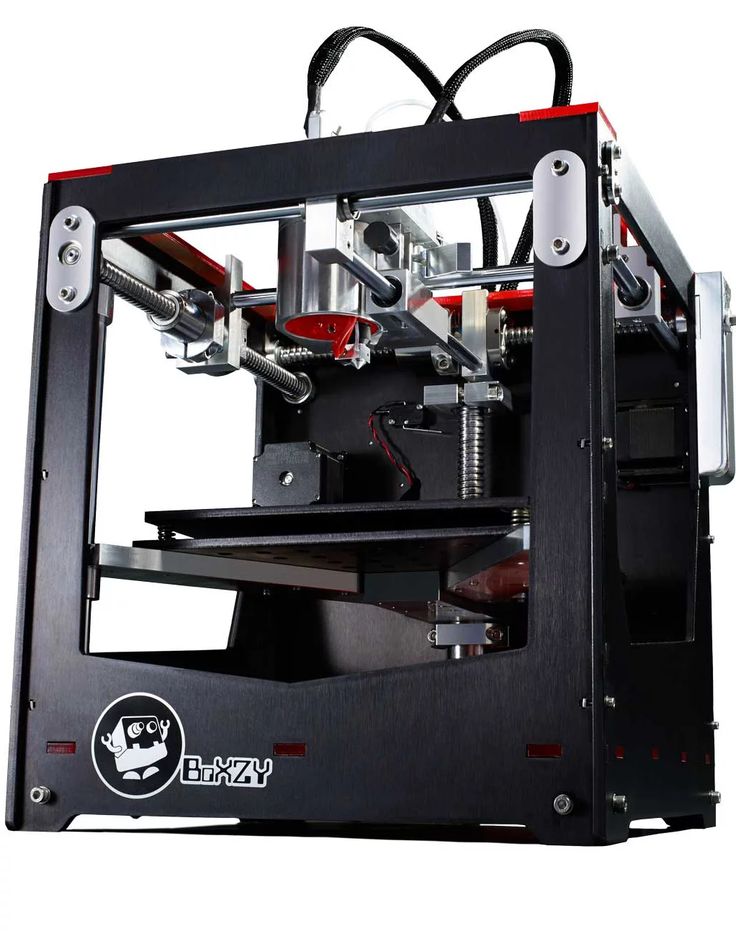 The goal of the Autodesk website is to "help engineers build products faster." The site offers tools to help them collaborate on their files. For the casual 3D printing enthusiast, the best part of the site is the large library of free files created by a community of over a million engineers. Registration on the site is required, but the number of files that are then available is worth it.
→ cgtrader.com
Being primarily a place to buy and sell a variety of 3D models (not necessarily just those designed for 3D printers), CGTrader does offer a selection of free models that can be used on 3D printers. The site has a system that tries to find out what you like. The more you interact with the site, downloading and evaluating various developments, the body will have better recommendations.
→ cults3d.com
A French community and marketplace where developers can share or sell their creations. The site has a collection of high quality models that you can download.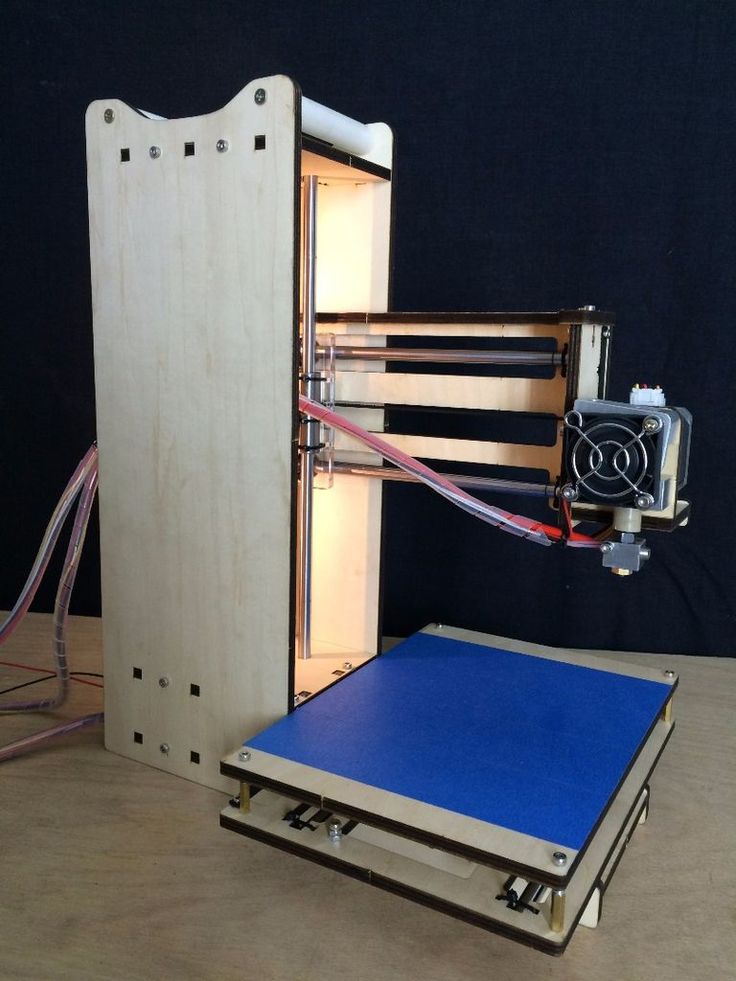 Users can follow the work of the designers they like and get instant updates when a new creation is posted on the site. The site's name, Cults, is a backwards spelling of St. Luc, the patron saint of artists. The site also supports English. This is a relatively new community, so the number of its users is not very large yet.
→ instructables.com
The Instructables website is a community where users can share their DIY projects. This also includes products obtained using 3D printers. The site also provides explanations and instructions describing how to build 3D elements, and some designers take the time to answer questions from site members. Instructables allows users to store and organize their 3D printing projects. This is done to help them work together in the future. You can think of this site as a GitHub 3D printing site where users can share their files, discuss projects, and participate in them. The site also offers the ability to make a request, so if you can't find what you're looking for, you can ask the site's community about it.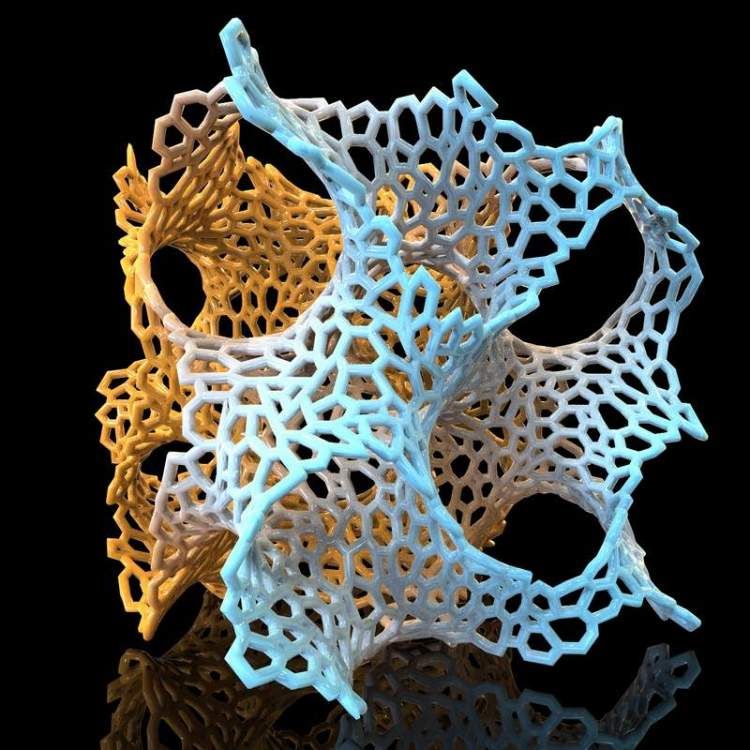 → pinshape.com
Pinshape, a marketplace for 3D models, is similar in style (layout, look, and ability to capture likes) to the well-known site Pinterest. You can buy models from designers, or download them for printing yourself if they are offered for free. Pinshape allows users to host and share 3D model files on it. Basically, this site acts as an online store where you can buy 3D printed parts, or order your own 3D model to be printed. But if you look closely enough, you can find people who sell their products and also offer the files you need so you can print them yourself.
→ 3dfilemarket.com
A new and growing repository of 3D File Market models. All models are tested for suitability for 3D printing. You can download as many models as you like without registration, although you must provide your email address to access the 3D model files. This is a very simple site aimed at being a repository of model files for 3D printers, and nothing more.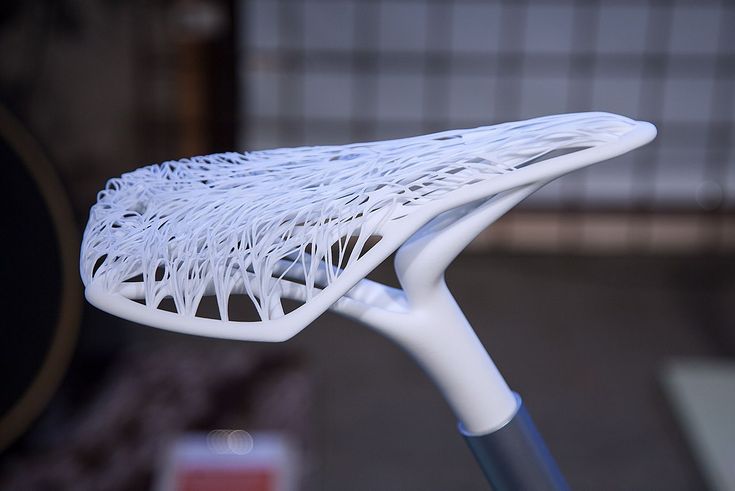 The basic design of the site allows users to put files on it for public access, and download files that they would like to use. The site contains many small, simple 3D models ready to be printed, as well as a good selection of everyday items and even spare parts for 3D printers.
Search engines for 3D models in various formats, including STL for a 3D printer. Use queries in English, these search services collect information about models from all over the Internet.
→ yeggi.com
Yeggi is a search engine that will browse major 3D printing sites to find files compatible with 3D printers. You can also browse some popular searches to get an idea of ​​what the community is currently interested in.
→ yobi3d.com
When in doubt, use yobi3D to search for files that match the desired 3D printer. This tool is useful if you want to search for one thing across all sites at once. A very convenient format filter, fast search, high-quality previews and stl models prepared for 3D printing for printing.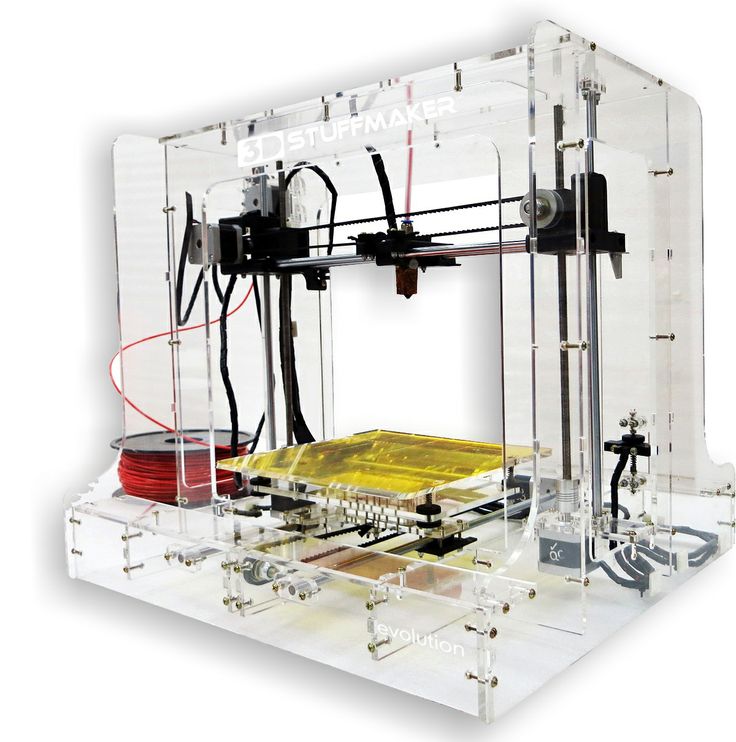 → stlfinder.com
This is another STLfinder that surfs the web looking for 3D printing. To select files compatible with 3D printers, he goes through many 3D modeling sites. 9Ol000 cutting 3D models (slicers)
Free slicers
Paid slicers
To summarize
The whole cycle of creating a part on a 3D printer can be fit into three stages: Creating / finding a model, cutting a model in a slicer, printing on a 3D printer. Each stage is tied to its own program. Models are created in special programs, then in the slicer the model is "cut" into steps that the printer will sequentially execute. The resulting list of steps (commands) is either placed on a memory card and run from the printer itself, or sent to the printer via a wired/wireless connection. As a result of all these actions, we get the product. Therefore, looking for a "3D printer program" is wrong: you need to look for a modeling program and a slicer.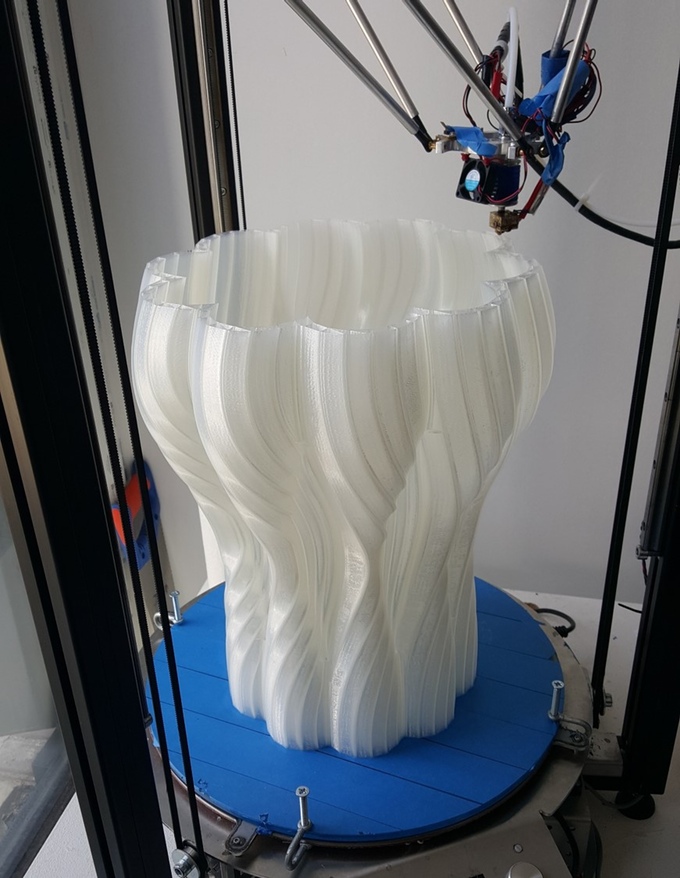 3D modeling software
Programs for 3D modeling are divided into two large groups:
Obviously, when creating a drawing, an engineer needs precise tools: a ruler, pencil, compass, etc. But the artist needs more free tools: brushes, pastels, palettes and others. Programs are divided according to the same principle: in engineering programs, there are all the tools that allow you to accurately specify the characteristics of each element of the part, and in art programs, tools are created to give smoother forms so that the model looks as natural as possible. Of course, in art programs it is possible to model technical products, but this is comparable to drawing a drawing with pastel: it is inconvenient, difficult and inaccurate. Therefore, it is very important to determine why you need a simulation program.
Tip: It is best to learn one or two programs at a professional level, as this will allow you to create complex models. But you should also know the basics in other programs, since a large circle of knowledge allows you to more flexibly choose the approach to creating models.
File types for 3D printing
To begin with, it is worth understanding what types of files are involved in the manufacturing process of the part. The first step is to create a model. It can be saved in the format of the program itself (for example, KOMPAS-3D files have the .m3d extension, while 3ds Max has the .MAX file extension). Such files can only be opened in the programs in which they were created. But we need a universal format - STL. All programs can save models in this format. It stores the polygons that create the model.
All files are divided into 3 categories:
Files that store polygonal information (STL, OBJ, etc.). They are analogues of a raster image. It is possible to increase the quality of 3D models in this format only by smoothing, but in this case small details will be lost, and the file weight will increase greatly.

Files that store the steps for creating a part (STEP, STP, etc.). Here you can draw an analogy with vector images. Each element is specified either using simple dot connections (for example, as in a cube or pyramid), or using formulas (any curved, rounded objects). Models in this format can be scaled without loss of quality, while maintaining a relatively small file size.

Utility files that store steps for a 3D printer (GCODE, GCOD). These files store the commands that the printer executes and, in some cases, comments (for example, with what settings the model was cut). Some slicers can simulate the movements of the printer, thereby rendering the model, but it is impossible to convert a file from this format to a full-fledged model.
Be careful! If you are not sure that the GCODE file is intended for your printer, then you should not print it, because the print area for each printer is different. On third-party firmware there is no limit on the maximum travel distance, some third-party software commands may lead to incorrect operation of the control board. If the printer tries to move the print head out of the printable area many times, then it can harm itself!
If the files are in the same category, then they can be easily converted from one format to another with almost no data loss. The formats indicated in brackets are a kind of "transits". For example, Inventor has its own file format - itp, and Fusion 360 has its own - f3d. But if you save the file in Inventor in the generic STEP format, you can open it in any engineering program and then save it in that program's format.
Free programs
Usually, free programs are either limited in functionality or created by enthusiasts, which is why they have a very crooked interface and a lot of errors. But their functionality is enough to create simple models, and in some cases, such programs can completely replace paid software.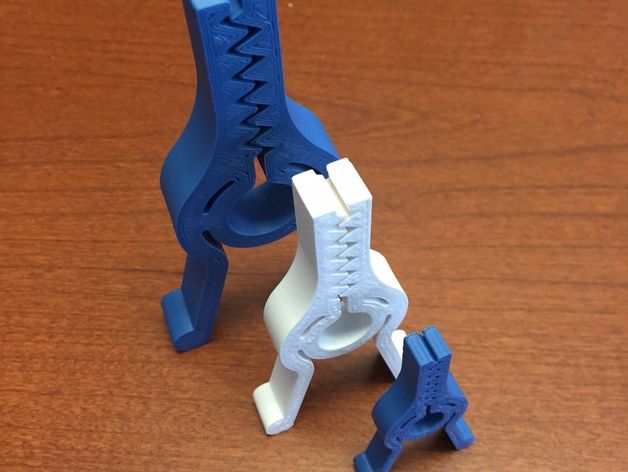 Tinkercad
In essence, this is not even a program, but a website, that is, it does not need to be installed on a computer and it opens from any device that has Internet access. But this is its main disadvantage - without Internet access, you will not be able to download any model for yourself, because each project is initially saved in the cloud. You also need to register to use this site. Initially, the site was created for children, so each tool is intuitive. The program is suitable for modeling simple products: gaskets, bushings, adapters, covers, boxes, etc.
Pros:
Cons:
Inability to work without the Internet

Each individual project needs to be downloaded

Limited number of tools
FreeCAD
This program is designed to create technical products: fasteners, bushings, hinges and more. Since this is an open source project, it is distributed free of charge.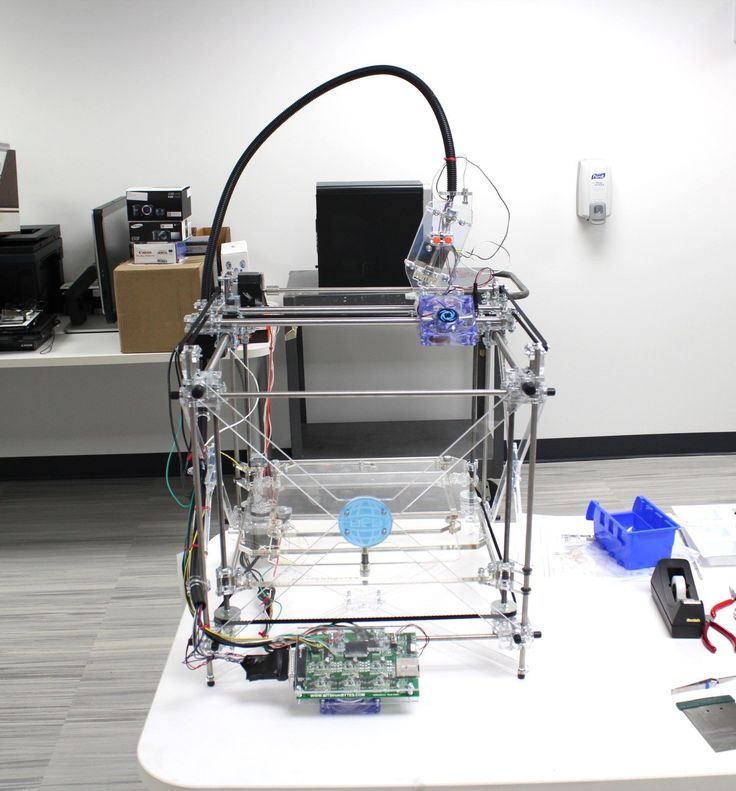 At the same time, it has all the necessary functionality for opening and editing files with the .step extension - a universal format for all engineering programs. It is also worth noting the ability to add addons - special subroutines that allow you to perform any actions in a fully automatic mode. For example, there is an addon that makes it easier to create various gears. In this program, you can create more complex products: mechanisms, gearboxes, hinges, etc.
Pros:
Cons:
OpenSCAD
This CAD is closer to programming languages ​​than to modeling: each object or any action is specified as a code. This allows you to create universal models. For example, a coin sorter: once you write the "model code", you can create a huge number of variants of this model for different countries, changing just a few parameters. This program, like the previous one, is an open source project, as a result of which it is regularly updated.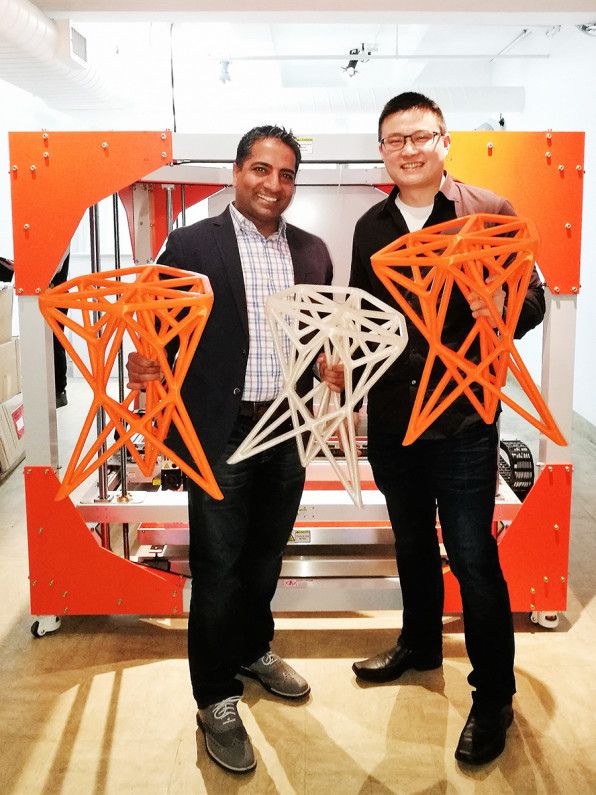 Pros:
Works on weak PCs

Ease of creating universal models

Easy to learn if you have programming experience
Cons:
No Russian interface

Is a programming language

Difficult to create curvilinear geometry
Free shipping
Add to compare
Product added to compare Go
Free shipping
Add to compare
Product added to compare Go
Free Shipping
Add to compare
Product added to compare Go
Free shipping
Add to compare
Product added to compare Go
Meshmixer
Art program for entry-level 3D modeling.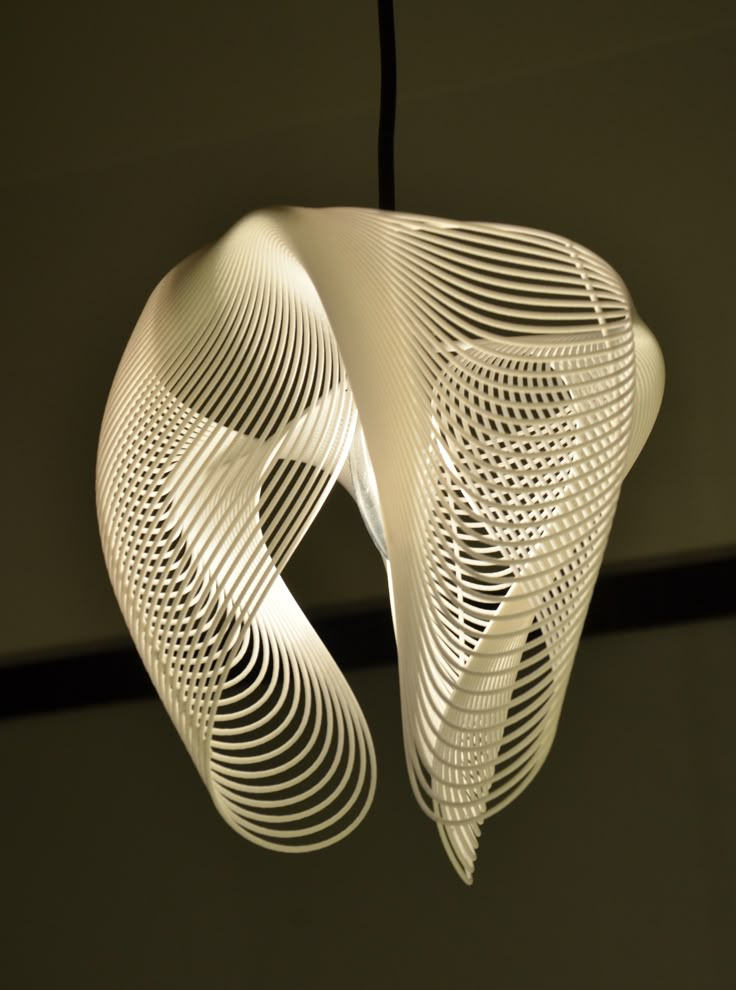 There are simple tools for processing STL files and functions for recovering "broken" files. Using Meshmixer, you can conveniently cut the model into several parts, as it is possible to set the size of the print area of ​​your printer. And one of the most useful tools is the installation of tree supports. This function has already appeared in many slicers, but it is in meshmixer that they can be flexibly configured and installed manually. Despite the many tools, this program is rather auxiliary, as there are more suitable programs for creating a model from scratch.
Pros:
Cons:
Limited functionality for creating 3D models

Lack of Russian interface

Some operations require a powerful PC
Blender
A completely free program with huge possibilities not only for creating models, but also for animation, rendering, simulations and much more.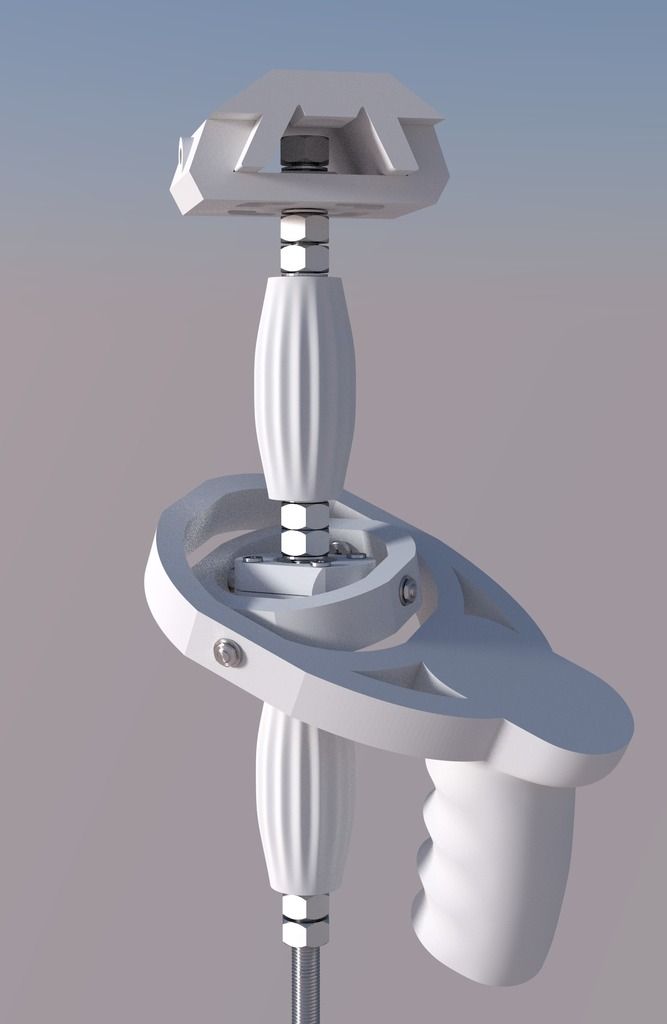 It is mainly used by multipliers, but due to the large number of extensions, this program covers a huge range of tasks. At first glance, Blender may seem too complicated, but everyone can master the basic functionality. Also worth noting are constant updates that improve performance and add new tools. A large community of people working in this program and developing it will help with the solution of many problems.
Paid 3D modeling software
This category includes programs for professionals and enterprises, as well as their simplified versions for home use. Many companies have begun releasing a product at a low cost for home use, although initially the designs were intended only for enterprises and were priced accordingly. The common advantage of these programs is great functionality and constant support. For example, Autodesk Inventor was first released back in 1999 and is updated annually. Next, we will look at the most popular of them.
Fusion 360
The new product from Autodesk tried to combine several tasks at once: modeling, simulation and rendering.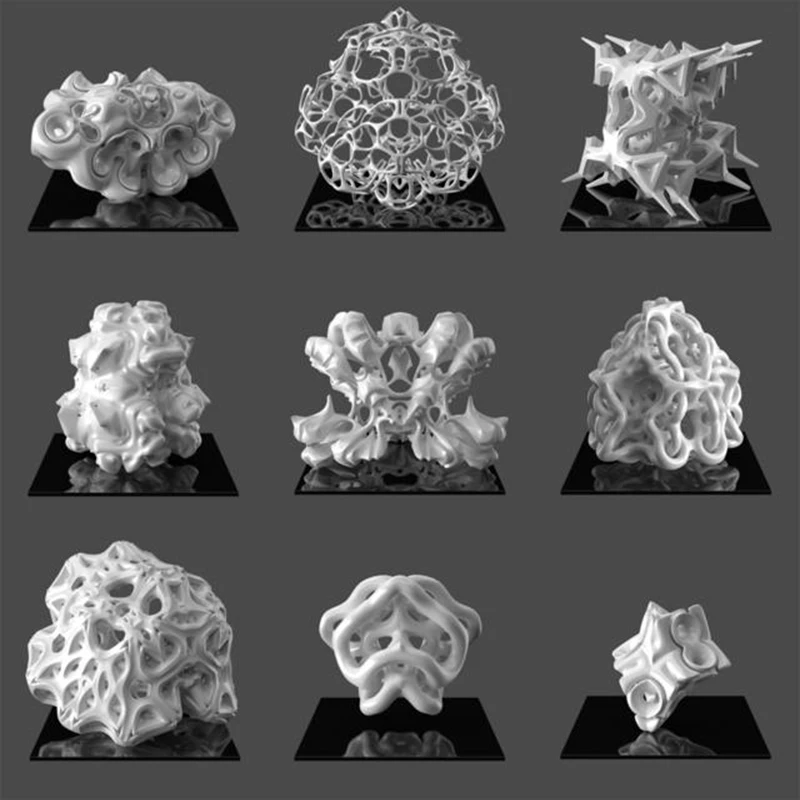 In many ways, it adopted the functionality of the previously mentioned Inventor, but supplemented it with a simple interface: many tools are similar to those that can be used in the previously mentioned Tinkercad. You can also edit STL files in it, albeit with a limited set of tools.
The main feature of this program is cloud data processing, such as simulations and renders. At the same time, almost all functions can be performed offline using the power of a PC. To process tasks in the cloud, you need to buy additional tokens, but when creating models, they are not necessary. It is worth considering that despite the presence of a native file format (f3d), all files are initially stored on Autodesk servers, and then they can be saved to your computer.
There is a version for schools and universities, but obtaining such a license requires the educational institution to register and issue you a personal license.
Pros:
Cons:
Price: from 7,123₽ to 25,721₽ for 1 year
Netfabb
The program is designed to prepare the model before slicing.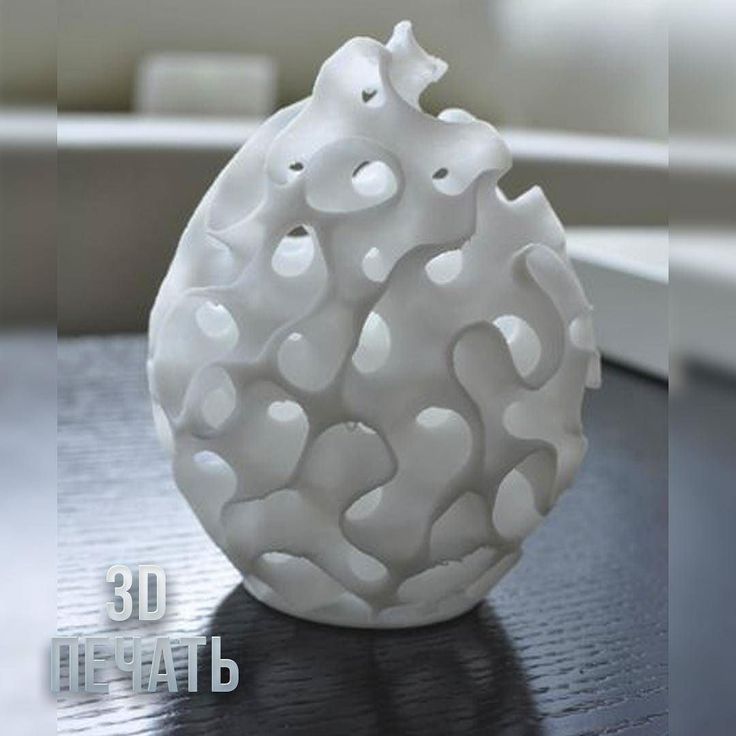 In many ways, it is similar to meshmixer, but it does not have the tools to create a model from scratch. Merging several models in STL format can be called a distinctive function, but the most important tool is the "repair" of models. That is why everyone should install this program, even if you have another model editor or model repair built into the slicer. Also in Netfabb it is very convenient to cut the model into several parts for printing separately. At the moment, the Netfabb functionality is built into Fusion 360 and is not officially available separately, but can be found on third-party resources as a separate program.
Pros:
Great functionality for repairing the model

Convenient cutting into pieces

Easy to learn all the necessary tools
Cons:
Price: from 18 024₽ for 1 month
KOMPAS-3D
A professional program created by Russian developers for Russian enterprises.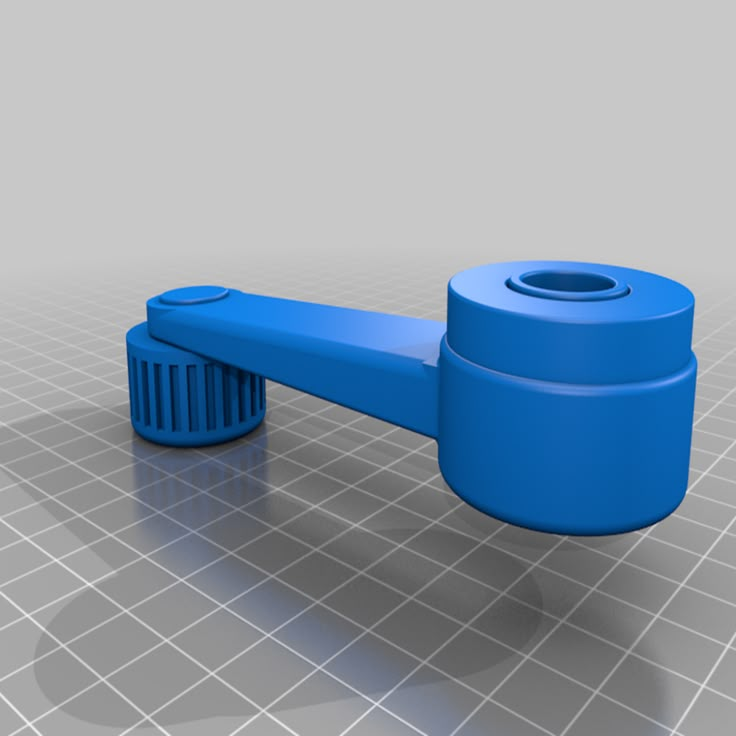 It has a huge functionality, but at the same time, each function has a description, and the main tools have explanatory animations, a huge database of standards and GOSTs is built in. The program is free for all students and does not require verification of documents. There is also a paid version of KOMPAS-3D HOME, which, although intended only for home use, retains all the functionality of the "professional" version. Because of this, and also because of the low price, this CAD system is the best choice as the first professional program for creating complex 3D models.
Pros:
Completely Russian interface

A large number of tools

Availability of a free student version

Very low price
Cons:
Price: from 1 490₽ for 1 year
SolidWorks
One of the oldest programs on the market that has become a standard.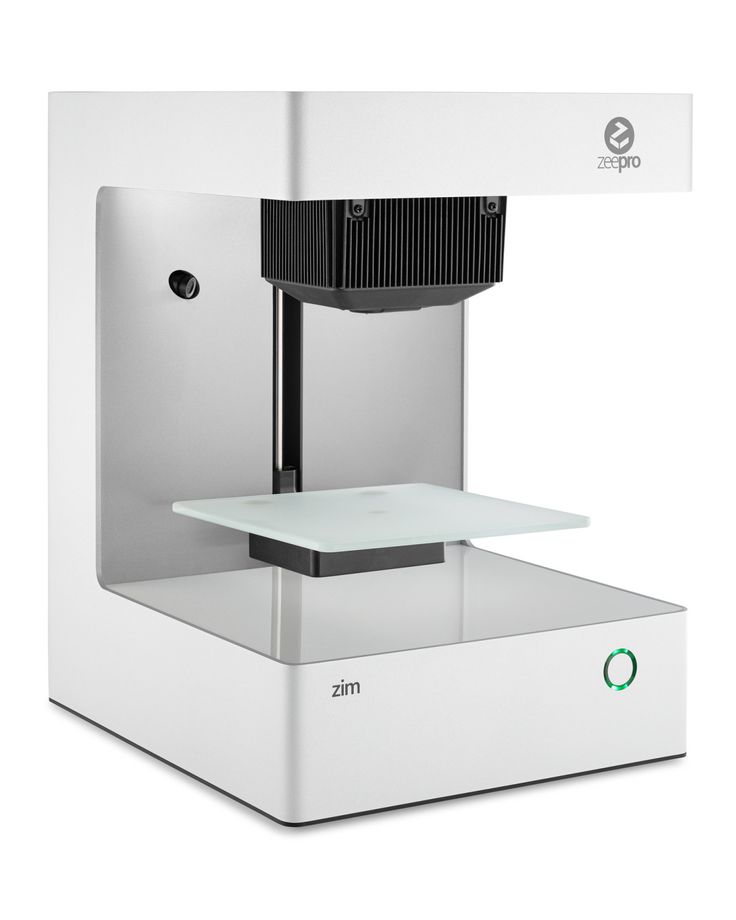 If you learn how to work in SolidWorks, then you can work in any CAD. It has a relatively simple interface, an average number of tools that are enough even for professionals, but since the program is designed for production, many functions will only interfere with work. It should be noted that this program is available in Russian, and this is one of the reasons for the prevalence of this program in Russia.
Pros:
Easy to learn

The presence of the Russian interface

Large community of people using SolidWorks

Widespread in Russia
Cons:
Price: from 8,431₽ to 292,560₽ for 1 year
Inventor
The main program at many enterprises, but due to the simplicity of the interface and the presence of the Russian language, it is easy to learn. In many ways, it is similar to SolidWorks, both in functionality and in purpose.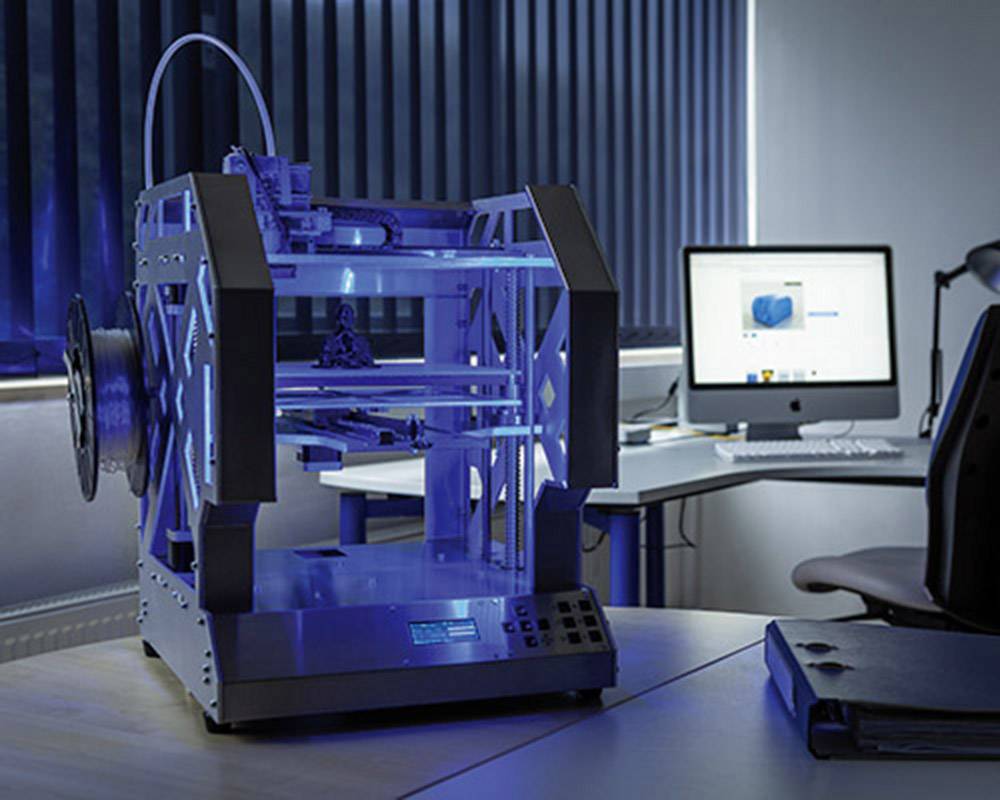 The main distinguishing feature of this program is a large number of high-quality video tutorials and text courses. It is studied at many universities both around the world and in Russia.
Pros:
Prevalence among the Russian community

Lots of learning materials

Intuitive interface

Availability of student version
Cons:
Price: from 106 860₽ for 1 year
SelfCAD
It is the simplest program for technical modeling. As easy to learn as Tinkercad, but not for kids, but for professional 3D printing. This program is not CAD, so there is no editing history, which allows, for example, to change sketches without entering edit mode.
You can download this program for free, but this version will have limited functionality. There are also paid versions with monthly payment or a one-time purchase forever.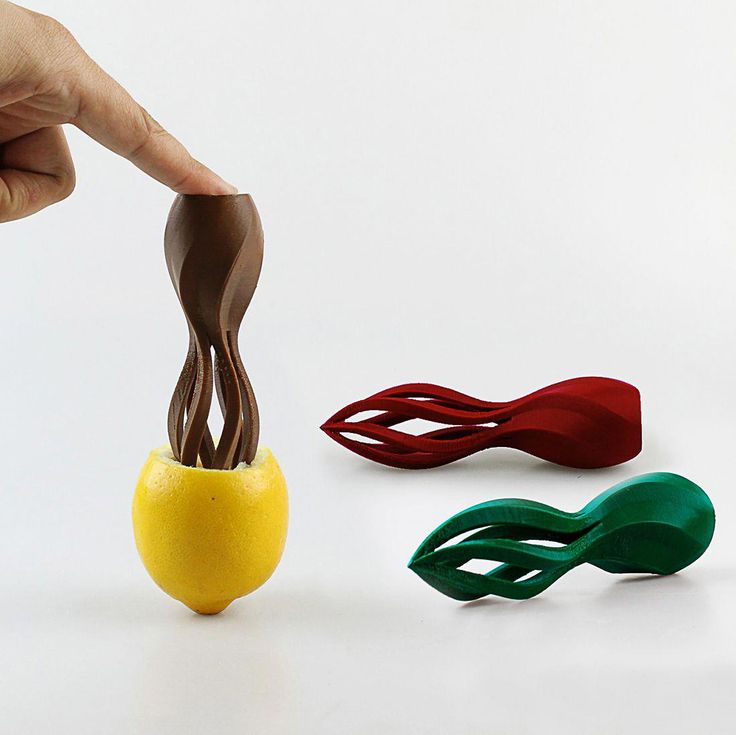 Only paid versions have a simple slicer, but its functionality is extremely limited.
Pros:
Cons:
Small functionality

Big cost
Price: from 1160₽ ($14.99) for 1 month
3ds Max
The program is designed to create 3D models and render images. It has great functionality, but it is extremely difficult to learn due to the lack of the Russian language and a complex interface. This is due to the fact that 3ds Max was originally developed for 3D animation and video game studios. It was to create a simple and free analogue that the previously mentioned Blender was created. Due to the above reasons, this program is not suitable for creating 3D models for subsequent printing on a 3D printer, but nothing prevents you from doing this.
Pros:
Cons:
Price: from 9 791₽ for 1 month
Free Shipping
Add to compare
Product added to compare Go
Free Shipping
Add to Compare
Product added to compare Go
Free Shipping
Add to compare
Product added to compare Go
Free Shipping
Add to Compare
Product added to comparison Go
3D cutting software (slicers)
Having any model in STL format, you cannot immediately place it in the printer and start printing, because the printer only executes commands, and these commands form a slicer.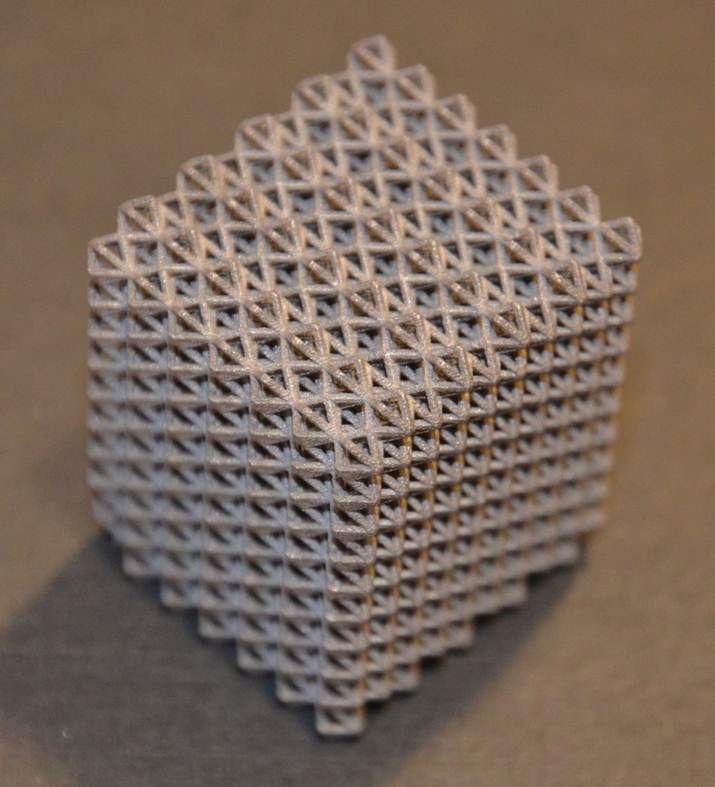 According to the etymology of the word, one can understand that the program cuts the model into layers, or rather into separate commands. But the number of cutting options for one model is almost endless. In this regard, a large number of programs have appeared that allow you to fully customize the operation of the slicer, or rather, how it will split the model into separate commands. The slicer itself consists of two parts: the core and the shell. The slicer core performs slicing based on the specified parameters, and the shell allows you to set these parameters and visually evaluate the slicing result before sending the model to print. In addition, many slicers have built-in functionality for direct access to the printer, which allows you to manually control the printer and carry out its settings and diagnostics. Next, we will consider the most popular slicers, which have their positive and negative sides.
Free Slicers
The availability of free slicers is due to the fact that without them the printer becomes a useless machine that can only heat coffee and play a melody with the help of motors.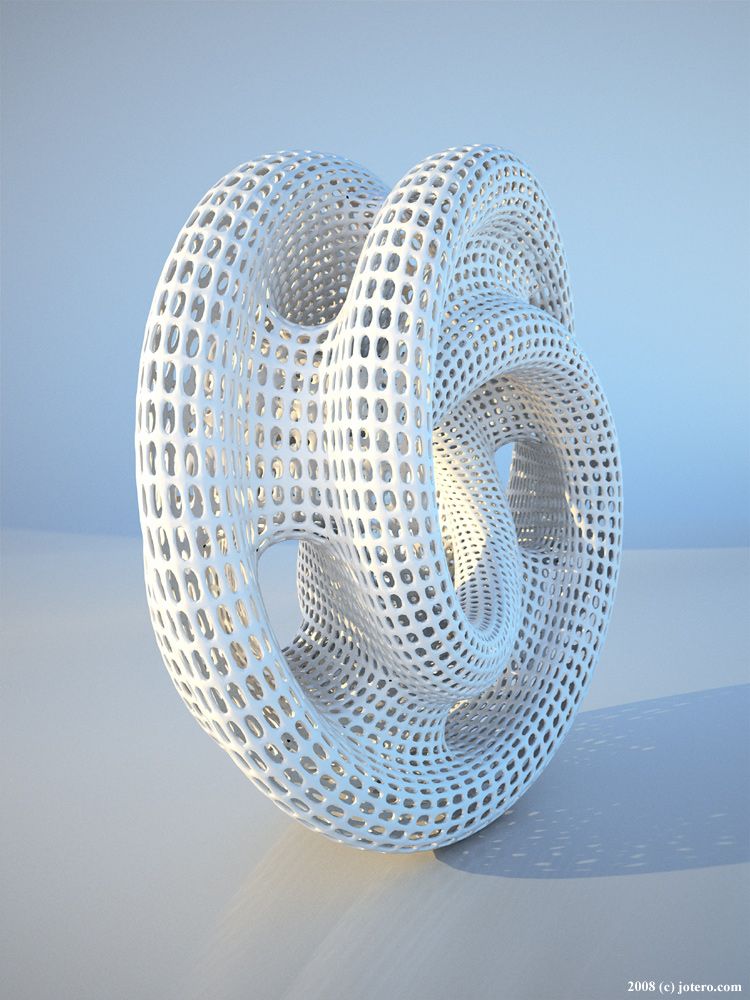 Therefore, many companies that create 3D printers supply slicers with them, while laying them out in the public domain. Often these are large companies such as Ultimaker, CraftUnique, Prusa, etc.
Ultimaker Cura
It was originally created only for Ultimaker 3D printers, but soon became an open-source project. Now in its library of profiles you can find a huge number of printers from various manufacturers. Uses its own core Cura, which has many settings and functions: tree support, wireframe printing, color printing, etc.
Frequent updates bring innovations and even more profiles for various 3D printers. It is a standard choice for beginners, as it has two control modes: simple and professional. Recently, support for add-ons has appeared that allows you to save backup copies of settings, repair the model directly in the slicer, integrate various programs for 3D modeling, and much more.
It is also possible to control the printer by sending commands directly from the computer.
But there is no feedback from the printer, apart from receiving information about the temperature of the nozzle and table.
Pros:
Cons:
Prusa Slic3r
Sometimes you can find other names: Slic3r Prusa Edition or Slic3r PE. Prusa decided not to reinvent the wheel, and took the open-source Slic3r project, partially reworked it and began to actively develop it. Like Cura, Prusa Slic3r has many printer profiles, but Prusa's printer profiles are the most optimized. The core of the slicer of our own design, while the number of settings is less than that of the same Cura.
A distinctive feature is the flexible adjustment of the layer thickness and the support of a special extruder capable of printing 5 different plastics at once (again, produced by Prusa). The program will be extremely useful for people who have more than one 3D printer: all settings are divided into 3 tabs, each of which can be saved to separate profiles.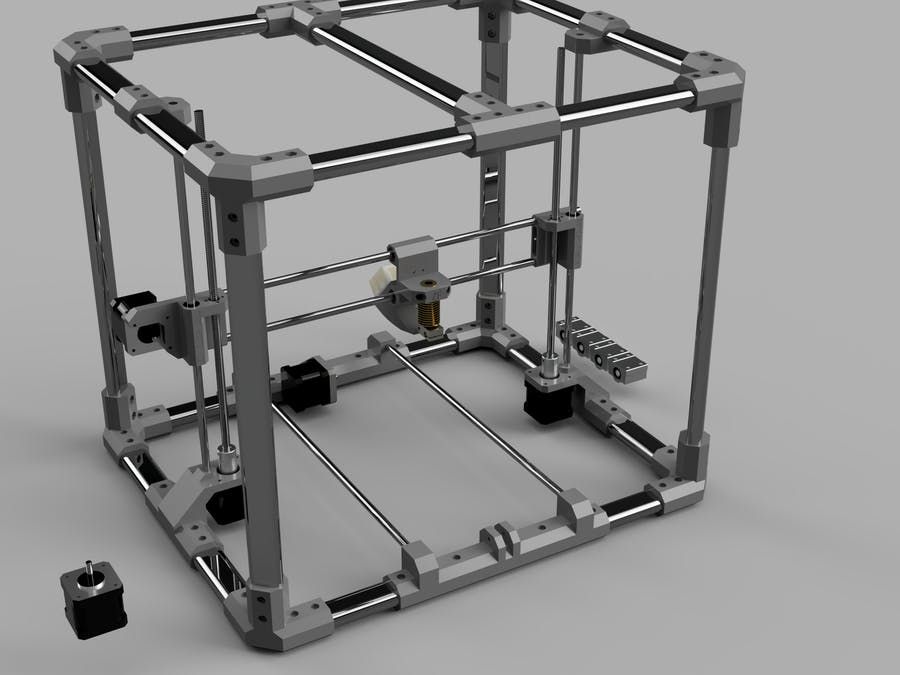 But the printer control console disappeared completely, only the send button for printing via wire remained. In general, this program will be a reliable and convenient slicer, especially if you have a large number of printers.
Pros:
Cons:
Repetier
This slicer was created more for remote control of the printer, but it can also cut models. One of the few programs where you can choose the slicing core: Cura, Sic3r, Prusa Slic3r. The number of settings for the slicing itself is extremely small, but they are enough to cut the test cube.
The most important plus of this slicer is the huge functionality for managing and configuring the printer. It is worth noting the convenient interface for sending commands, as well as customizable temperature graphs. This is extremely useful, for example, when tuning the PID or checking the movement of the axes. Even if you choose a different slicer, this program is handy to have in order to 3D print using GCODE from another slicer.
Pros:
Cons:
MatterControl 2.0
One of the few programs that combine functions for editing stl files and a slicer. You won't be able to create any serious model, but you can add text or cut out part of the model. The slicer has not so many settings, but they are enough for a beginner 3D printer. This slicer can be useful if you need to make art products with minor changes. Supports saving to the cloud.
Pros:
Cons:
3DprinterOS
This software is designed to remotely manage printers from anywhere in the world. All that is needed is to connect the printer to the computer and install this program on it. From now on, all printer management occurs through the web interface. In it, you can remotely change the model, cut it and put it on print. It is also possible to connect a camera and observe the printing process. There are very few slicing settings, some will not even be enough to calibrate the printer, not to mention serious printing.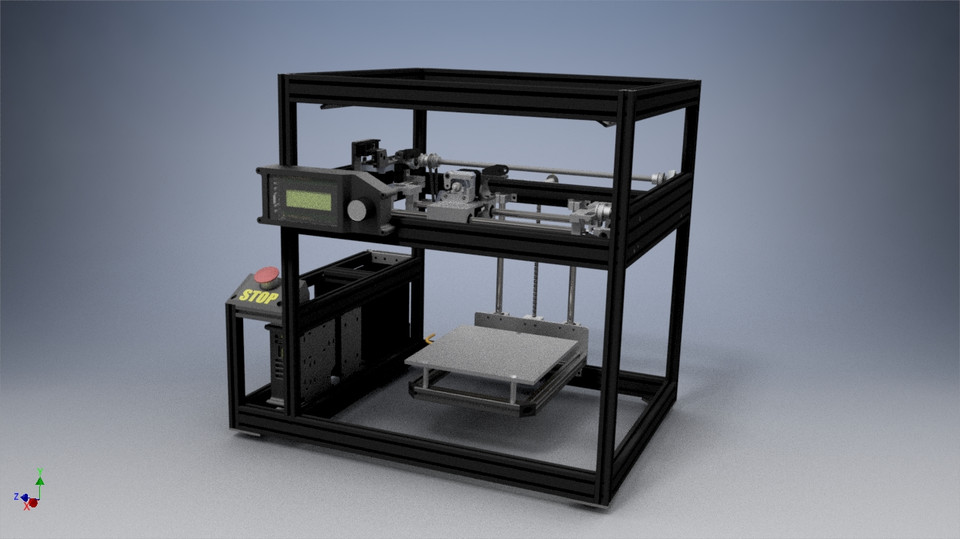 Carefully! It is not recommended to leave the printer unattended, especially if it is no longer new: at any time there may be a risk of fire due to wiring or mechanical problems.
Pros:
Simple interface

Start printing from anywhere in the world

Ability to monitor printing

Availability of tools for editing the model
Cons:
IceSL
It is a combination of OpenSCAD with its "modeling language" and slicer. In addition, models can be edited using a "brush", like the one in Meshmixer. It has many small pluses that are not found in other slicers, but it is not suitable for everyday use due to an inconvenient interface and a small number of slicer functions. This program can be described in one phrase: interesting, but not recommended.
Pros:
Cons:
Octoprint
In many ways it is similar to 3DprinterOS, but is an open source project, as a result of which it has many additions.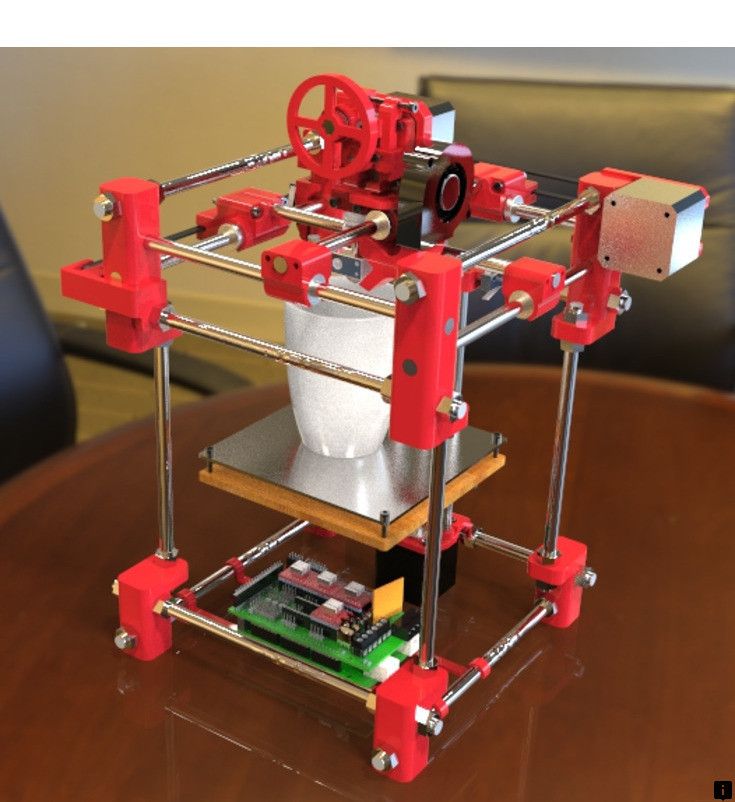 Designed for home use. It is the most popular way to remotely control a printer, and the user community is constantly growing. Therefore, it will be very easy to transfer your printer to remote control due to the large number of lessons and articles. The program itself does not have a slicer, but direct export of files from Slic3r is supported, which is already good in itself. Just like Repetier, it has an excellent printer management and monitoring console. But, unlike the aforementioned analogue, most of the functions will have to be configured manually.
Pros:
Large user base

Lots of tutorial articles

Ability to create a video broadcast of the printing process
Cons:
Paid Slicers
At the moment, many paid slicers are no longer used, as free ones have either caught up or overtaken them. But some of them are still unique.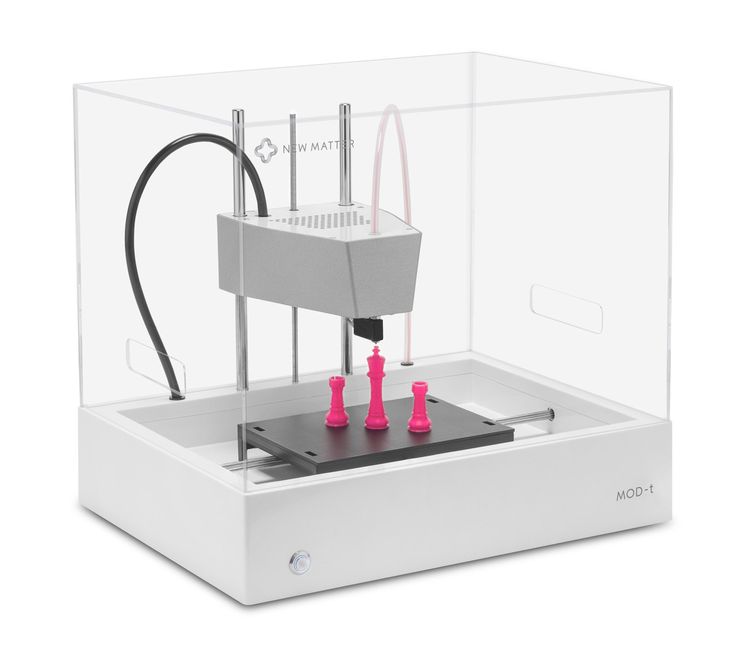 Simplify3D
One of the first thundered paid slicers. At the time of its introduction, it was the most advanced due to the ability to change the print settings for one model at different layer heights and the functionality of printing with more than one extruder. But at the moment it has been replaced by Cura and Prusa Slic3r. Nevertheless, the convenience of setting up print settings and their number still remain the main advantage of this slicer. Also worth noting is the excellent printer management interface, second only to Repetier host.
Another difference is the ability to manually install supports and a large number of filling patterns. Viewing models also has several features: changing the way models are displayed, viewing in section, displaying normals to planes.
Pros:
Lots of print options

Convenient printer management interface

Manual installation of supports

Changing print settings at different heights

Easy print setup with two extruders
Cons:
Price: from 11499₽ ($149)
Read also: A detailed review of 3D printing slicers: Ultimaker Cura, Simplify3D, IdeaMaker, UP Studio, FlashPrint
Astroprint
Many believe that this particular software is a direct competitor to 3DPrinterOS.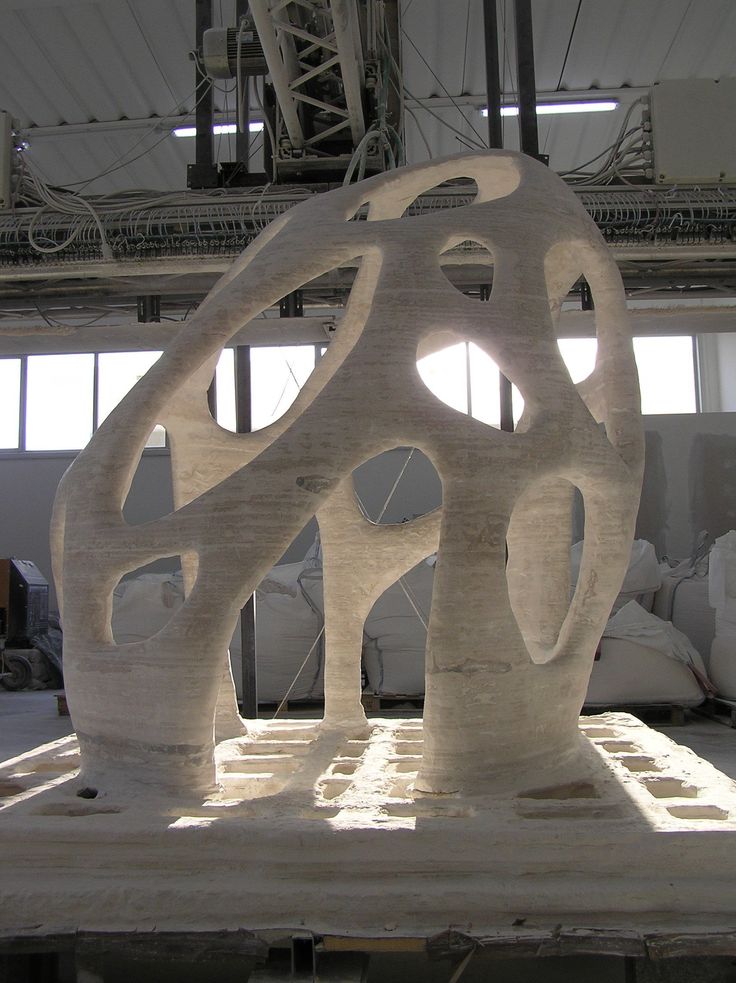 The most important difference is user friendliness, achieved through a user-friendly interface and easy installation. The program is based on Octoprint, essentially providing only a server, a modified interface and several add-ons that allow you to fully manage the printing process while away from the printer - from finding a model, to cutting and printing. At the same time, the program positions itself as a serious business solution, so the company also provides special PCs and management consoles that make it easy to connect the printer to the system. A trial plan is available where only 2 printers can be connected, but all basic features will be available.
Pros:
Easy connection and setup

Trial Availability

Interface specially designed for mobile devices
Cons:
Price: from 765₽ ($9.90) for 1 month
KISSlicer
This slicer is another representative of programs that failed to keep up with the times.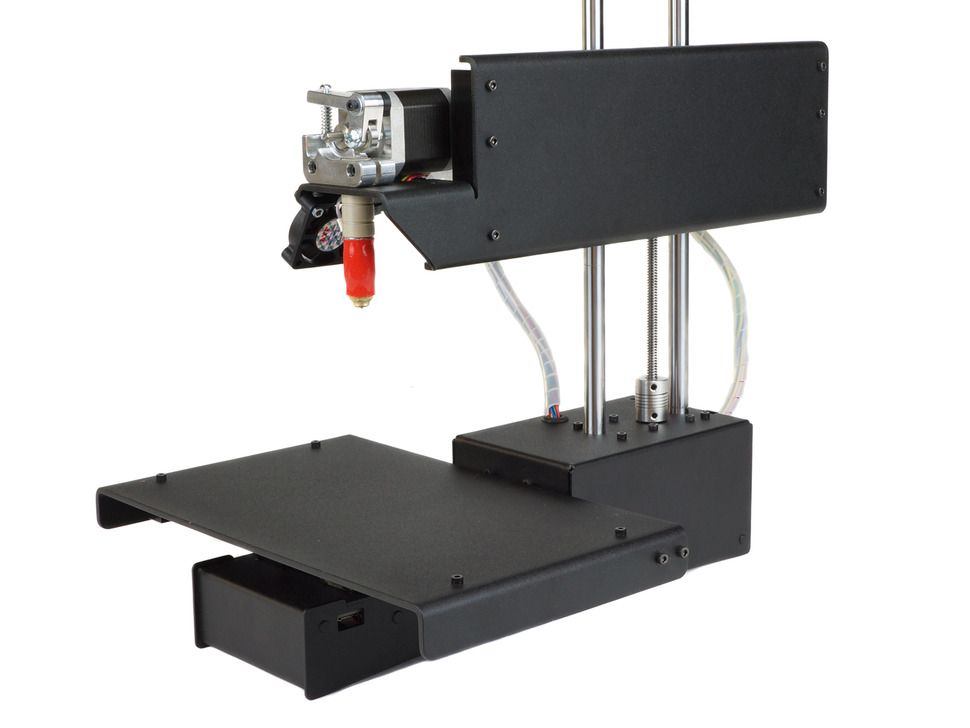 Previously, its functionality was a cut above the rest, but now the same Cura has all the same settings as KISSlicer, and also adds its own. Of the useful in this program, we can note the function of joint viewing of GCODE and model.
There were two versions: free and PRO. The only significant difference between them is that the paid version has support for printing in multiple colors. At the moment the project is dead, even the main site does not work, but the program can still be found on third-party sources.
Pros:
Cons:
Price: from 3240₽ ($42)
Summing up
After considering all the popular programs, we can highlight the clear favorites:
For beginners in 3D printing, Tinkercad is the best 3D modeling software because it combines simplicity with the necessary functionality. The best programs for professional-level 3D modeling are KOMPAS-3D, Fusion 360 and Blender, due to the huge number of tools and a large community that makes it easy to find lessons and guides.