Diamond age 3d printer
Diamond Age raises $50M to advance robotic 3D printing construction system
0Shares
Robotics start-up Diamond Age has raised $50 million in a Series A funding round to accelerate the development of its robotic 3D printing construction system.
The firm is seeking to leverage 3D printing and automated robotics to offset more than half of the manual labor required to build a new home, and reduce construction cycle times from nine months to just 30 days.
"Affordable housing is impacting people on a global scale," said Jack Oslan, Founder and CEO of Diamond Age. "As the average age for first-time homebuyers has moved from mid-twenties to mid-thirties, there's an increased demand for more rental property – forcing the entire hierarchy of renters into a more competitive market for 'quality' housing.
"Helping the next generation of homebuyers get into their first house faster helps the entire ecosystem of housing."
Diamond Age's robotic 3D printing gantry system.
Photo via Diamond Age.
Diamond Age, robotics and 3D printing
Diamond Age was founded in order to address the US housing market's single-family home shortage of almost seven million through reducing the construction cycle time of building new homes. 
The firm is building a suite of 26 end-of-arm robotic tools with 3D printing capabilities that move along a gantry system to print the interior and exterior walls of a house. The firm's Robotic-as-a-Service (RaaS) system comprises 3D printing, mechatronics, and robotics in order to automate the process of building new homes. 
Since raising $8 million in seed funding in August last year, the company has scaled up the build envelope of its robotic 3D printing system to fabricate a 2,000 square foot single-story home. The firm delivered the first scaled version of its system in addition to a full-scale three-bedroom, two-bathroom house in 11 months, four months ahead of schedule. 
Off the back of this success, Diamond Age has secured its first contract with a national homebuilder, which will be announced over the next few days.
3D printing technology is increasingly being leveraged for home building. Image via COBOD.
Addressing the US' affordable homes crisis
Diamond Age has raised a significant sum of $50 million upon closing its Series A funding round, taking the total funding raised by the firm to date to $58 million. The funding round was led by scientific start-up investor Prime Movers Lab, which also led the firm's seed funding round last year.
Previous investors Alpaca VC, Dolby Family Ventures, Timber Grove Ventures and Gaingels all participated in the round, joined by new investor Signia Venture Partners. 20 percent of the funding round was also made up of production home builders and land developers. 
Diamond Age will use the latest capital injection to continue scaling its robotics platform and carry out its first commercial home building contract. The company has already doubled in size since its founding and plans to bring more engineering talent on board to continue delivering on its aims.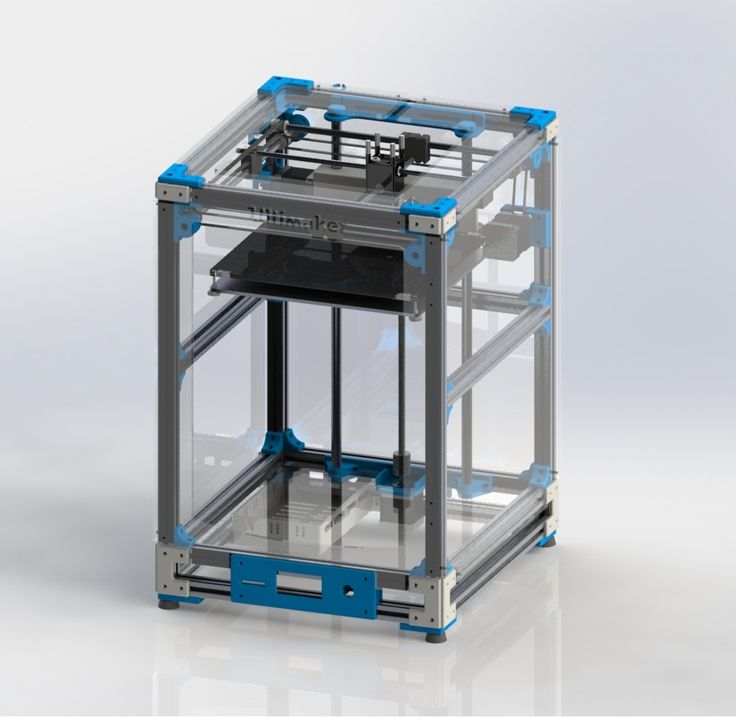 In turn, the company hopes growing its workforce will help it partner with home builders and developers in order to "turn home building into an on-demand product" and ultimately provide buyers with more options to customize and personalize their own homes.
"Diamond Age's Factory in the Field system brings automation to the construction site to backfill the massive labor shortage in the home construction system," said Suzanne Fletcher, a General Partner at Prime Movers Lab.
"Jack and his team have hit key milestones ahead of schedule and are transforming the way production homes are constructed so it was an easy decision for Prime Movers Lab to lead the company's Series A."
ICON's 3D printed homes have entered the housing market. Photo via ICON.
3D printing cheaper, faster homes
Since construction firm PERI Group announced it had begun building the "world's first" 3D printed commercial apartment building back in 2020, multiple projects have deployed additive manufacturing to fabricate commercial homes and accommodation.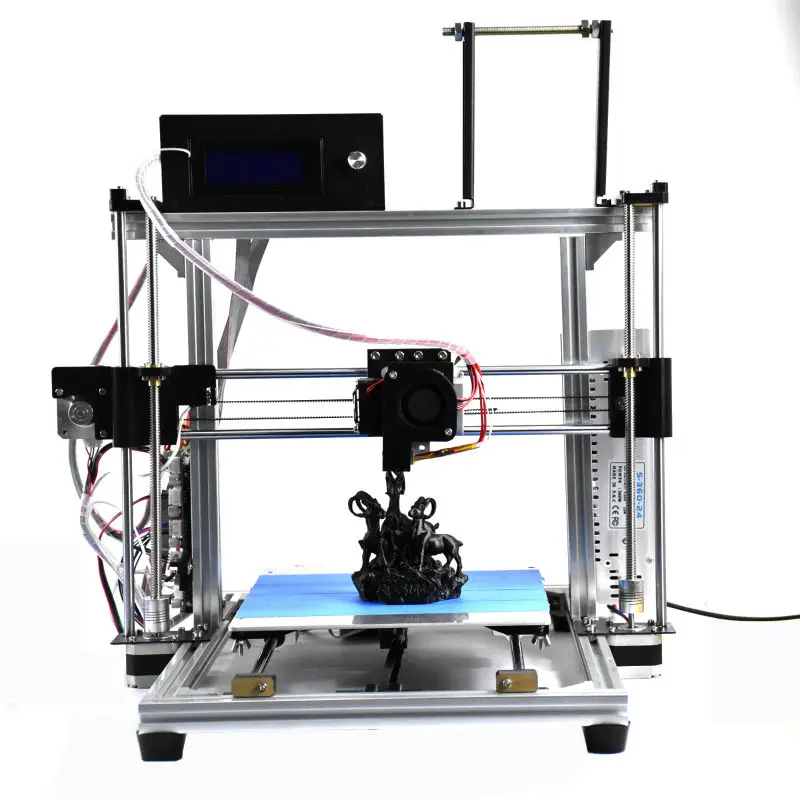 For instance, LafargeHolcim's Zimbabwean subsidiary has announced plans to build affordable, low-carbon homes in the country using its concrete 3D printing approach, while Dutch building firm CyBe Construction has begun working with concrete specialist Betonindustrie Brievengat (BIB) to build its first 3D printed homes in the Caribbean.
In October, Texas 3D printing firm ICON announced it was building the largest community of 3D printed homes to date in Austin, Texas, after listing its first 3D printed homes on the US' domestic housing market last March. 
More recently, construction 3D printer manufacturer COBOD's systems have been used to create three new low-cost homes for those living in the rural US, and construction 3D printing firm Azure Printed Homes has been given a contract to deliver 14 3D printed prefabricated homes in Ridgecrest, California, made entirely from recycled plastic. 
Subscribe to the 3D Printing Industry newsletter for the latest news in additive manufacturing.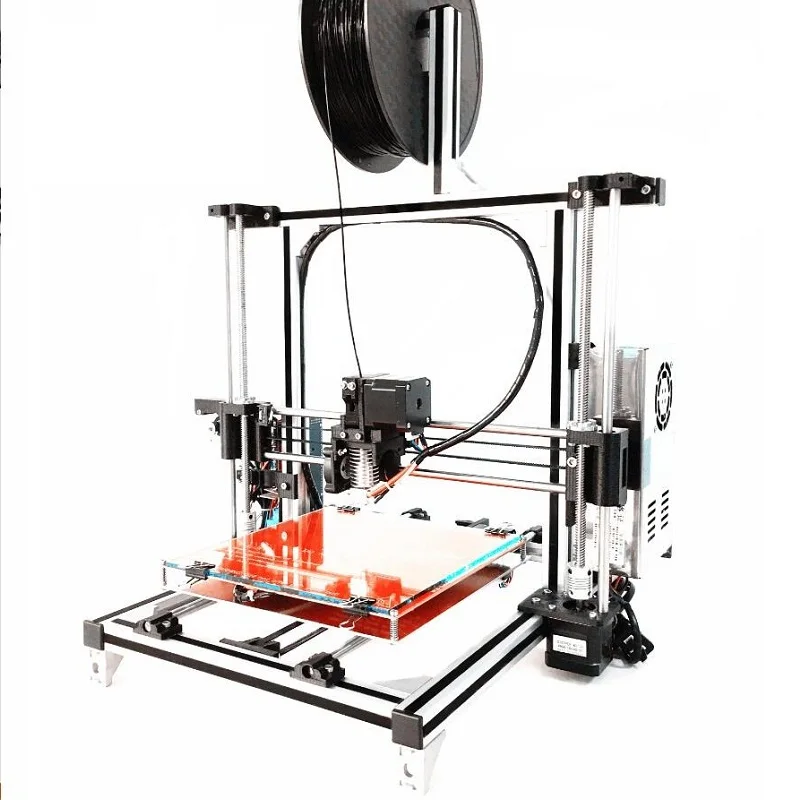 You can also stay connected by following us on Twitter and liking us on Facebook.
Looking for a career in additive manufacturing? Visit 3D Printing Jobs for a selection of roles in the industry.
Subscribe to our YouTube channel for the latest 3D printing video shorts, reviews and webinar replays.
Featured image shows Diamond Age's robotic 3D printing gantry system. Photo via Diamond Age.
Tags Alpaca VC Azure Printed Homes Betonindustrie Brievengat COBOD CyBe Construction Diamond Age Dolby Family Ventures Gaingels icon Jack Oslan Lafarge Cement Zimbabwe LafargeHolcim PERI Group Prime Movers Lab Signia Venture Partners Suzanne Fletcher Timber Grove Ventures
Hayley Everett
Hayley is a Technology Journalist for 3DPI and has a background in B2B publications spanning manufacturing, tools and cycling. Writing news and features, she holds a keen interest in emerging technologies which are impacting the world we live in.
Diamond Age's Advanced Construction 3D Printing Concept « Fabbaloo
Robotic 3D construction system [Source: Diamond Age]
A California company seems to have figured out how to take construction 3D printing to the next level.
While construction 3D printing is not new, it has been incredibly mis-portrayed in the media. The technology to date consists of various forms of concrete extrusion and has considerable constraints on design and scale. Essentially, construction 3D printing of today consists of producing the foundation and walls of a structure and not much else. The rest is left to conventional trades people for traditional installation.
The result is that the concrete portions of the build are sped up and perhaps more economical, but the rest of the project is entirely traditional. While the media talks of "3D printing homes in 24 hours", this is never the case. Even worse, some in the construction 3D printing industry encourage this type of mis-reporting.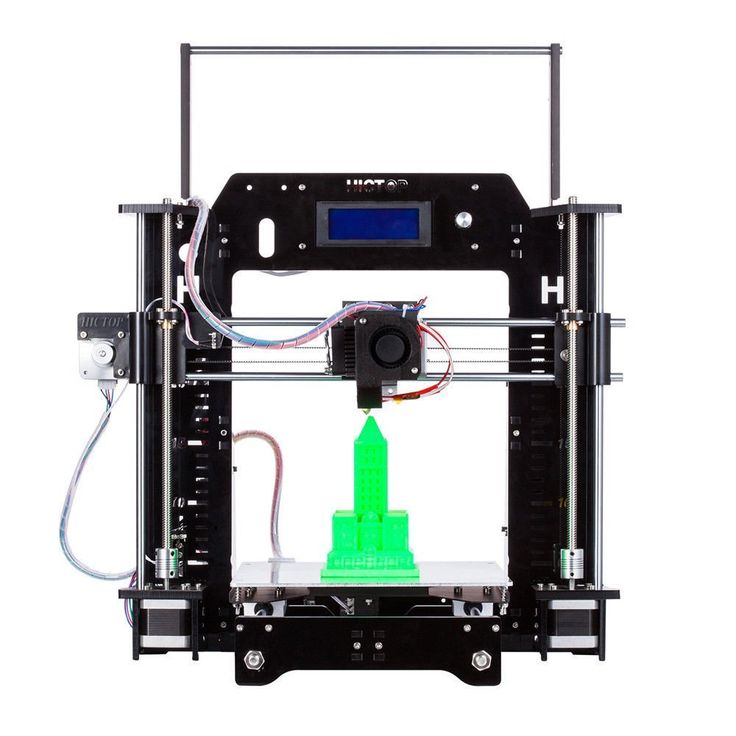 Now there may be a company that is going beyond mere concrete 3D printing and taking on those other traditional build roles.
Diamond Age 3D, who recently received a US$8M investment from a group of venture capital investors, has proposed a new style of construction 3D printing that at first glance appears much more comprehensive than current construction 3D printing.
The company uses a gantry system with robotic arm to completely produce a home on site, unlike Mighty Buildings, which makes the homes at a factory and ships them to the site.
The first step in Diamond Age's process is to 3D print the concrete portions of the structure. This appears to be near-identical to the methods used by several other construction 3D printer manufacturers.
Then it gets interesting. Rather than tearing down the gantry and moving on to another site, the gantry and robotic arm are re-used for more functionality. How is this done?
With toolheads!
The Diamond Age robotic arm is able to use a "suite of 26 robotic tools.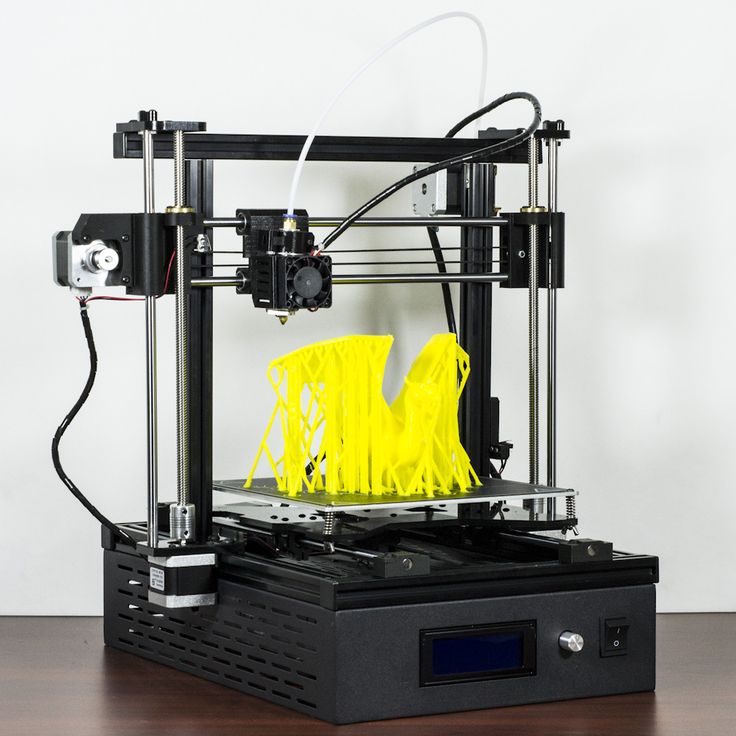 " Look at this image from Diamond Age that shows icons for some of the 26 tools:
Robotic tools available [Source: Diamond Age]
I can see drills, cutters, edgers, scanners, grabbers, bulldozer blades and others I cannot identify. And that image has only eleven of 26 different tools apparently available.
Their plan is to swap in tools in a sequence that gradually builds the home. For example, we can see in their promotional video a partial list of some of the steps that can be done by the system:
Wall scan
Exterior paint
Interior wall finish
Interior wall paint
Cabinet / Fixture attach rails
Floor scan
Flooring install
Roof truss place & attach
Purlins / bracing
Roof sheathing
Roof scan
Roof paper / felt apply
Paper detail / trim
Roof shingle install
Roof ridge vent install
Detail – trim
There is obviously much more we can't see yet, but I think you can get the idea they are doing far more than just concrete extrusion here.
Robotic system 3D scanning an extruded concrete wall [Source: Diamond Age]
But what's this about a "wall scan"? It turns out that after the concrete extrusion is completed, they 3D scan the entire structure as built and that replaces the original CAD 3D model for subsequent steps. This should make that work more accurate.
This is the promotional video from Diamond Age:
One very interesting aspect of their process is how they handle overhangs. The problem is that concrete is a terrible material for extrusion, as it requires 100% support underneath. This means you cannot 3D print window holes, for example, without stopping the print and inserting a board to hold up the next layer of concrete. Competing construction 3D printers typically use that approach, which requires the printer to stop while manual intervention takes place.
Meanwhile, Diamond Age takes on that issue completely differently: they 3D print the entire structure without holes, and then in a subsequent step a cutting blade wielded by the robot simply cuts holes where needed.
This produces some amount of wasted concrete, but would vastly speed up the extrusion process. Other construction 3D printer options cannot do this because they don't have the ability to change toolheads.
Diamond Age explained their build process has a 12 day cycle, from start to finish, and that this supposedly reduces the labor cost by 55%. That is a figure very different from that provided by the other construction 3D printer manufacturers whose statistics relate ONLY to the concrete extrusion portions of the build. Here, Diamond Age is talking about ALL the steps.
With seven gantry systems operating in leapfrog fashion, they say they can produce up to 250 homes within a single year.
This is a highly impressive concept that I've been waiting for a long time to see.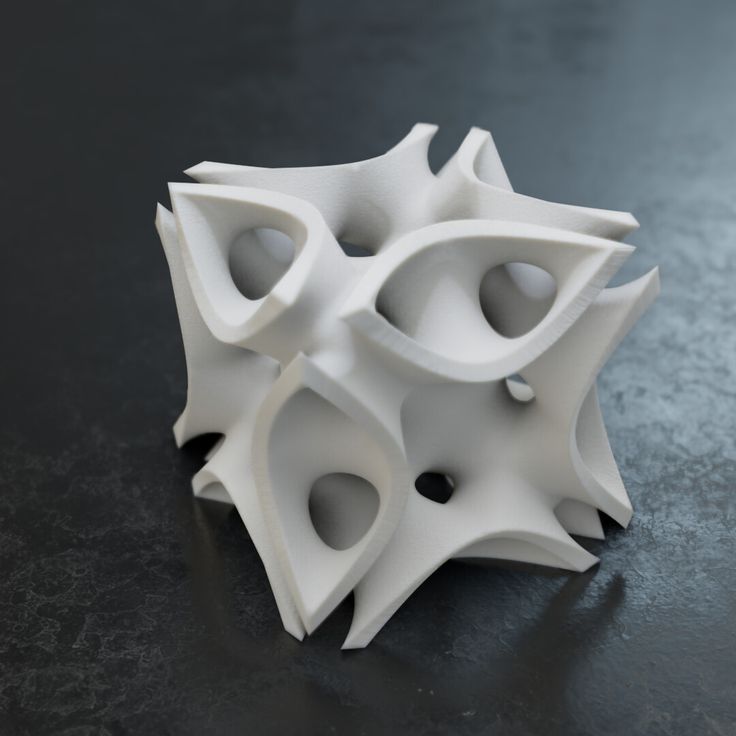 I may still be waiting, however, as this is merely a concept at this stage, and there are surely many details to be worked through by Diamond Age. You'll note their video shows only a rendering of the concept.
But the new US$8M investment provides some confidence they may be able to make this fly.
Via Diamond Age and TechCrunch
US Synthetic offers diamond nozzles for FDM 3D printers
News
, durability.
These nozzles are designed by US Synthetic, a ChampionX Corporation manufacturing equipment and chemicals for the oil and gas industry. Specifically, US Synthetic specializes in cutting tools using synthetic diamonds, and now, apparently, has decided to take on components for 3D printers.
There is nothing fundamentally new here: back in 2016, the well-known Swedish engineer Anders Olsson (the author of the so-called "Olsson blocks") designed nozzles with ruby ​​tips specifically for 3D printing with highly abrasive materials.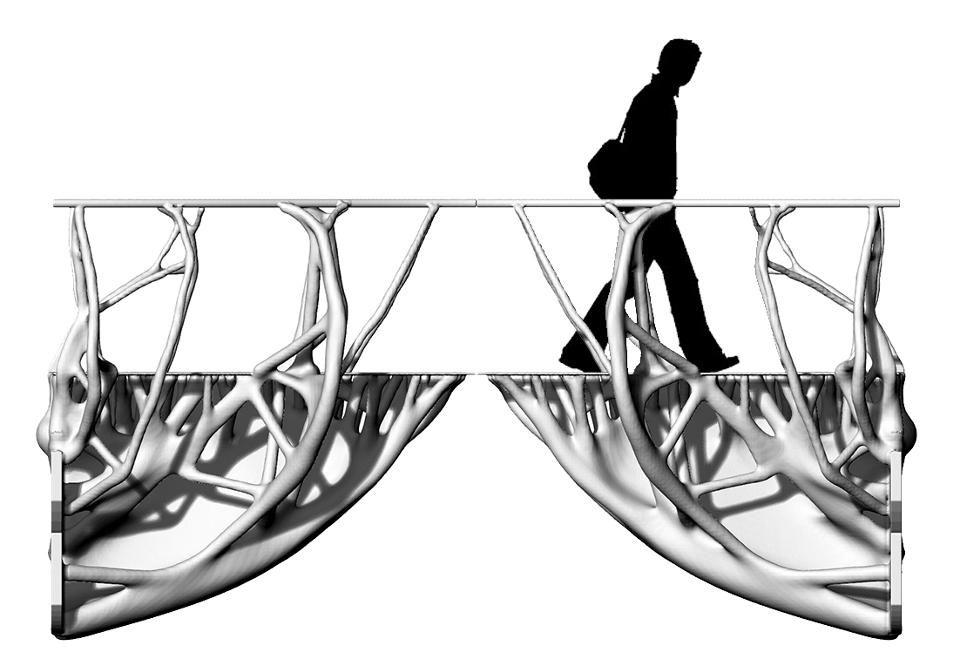 AliExpress is already inundated with clones of such dies, and the originals (pictured above) are still offered by 3DVerkstan and used in CC Red modular hotends for Ultimaker third generation 3D printers. Following the ruby ​​nozzles, sapphire ones appeared, for example, from the Russian company Technology 21st Century (in the illustration below). The appearance of diamond options was only a matter of time.
The authors emphasize that DiamondBack nozzles do not use coatings, but polycrystalline diamond inserts. The developers promise a full bouquet of benefits: the ability to print with any filament, increased interlayer adhesion and quality, ease of cleaning and reduced risk of plugging, high wear resistance, the ability to 3D print at lower extrusion temperatures and increase its efficiency. Yes, diamond has a very high thermal conductivity, but only practice will show how much diamond tips affect all of the above. The metal part, by the way, is made of brass. In any case, the mention of increased wear resistance is understandable, because for the sake of it, such nozzles are created in the first place.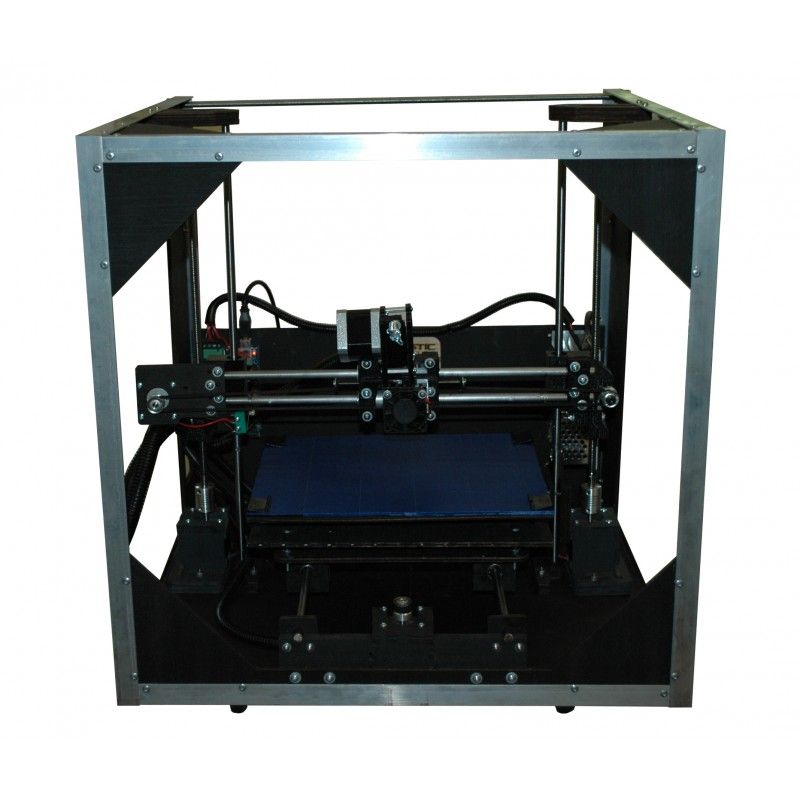 What we have in the end: nozzles capable of printing both conventional polymers like PLA or ABS, and all kinds of highly abrasive materials, such as composites with carbon and glass fiber fillers or polymer-metal filaments. In terms of survivability, the developers point to their own experience in creating cutting tools, where diamond coatings last 2-8 times longer than tungsten carbide counterparts. And yes, tungsten carbide nozzles also exist. It is not recommended to operate diamond nozzles at temperatures above 300°C, but in the future it is planned to offer higher temperature options - ruby ​​competitors already hold up to 500°C. DiamondBack nozzles are designed to work with filaments with a diameter of 1.75 mm, fit hot ends with M6x1 threads and are available in diameters of 0.4, 0.6 and 0.8 mm.
Single nozzles can be ordered for $76 without shipping. In parallel, there is a choice of different pair combinations and triple sets: for example, a complete set of three nozzles of different diameters will cost early customers $199.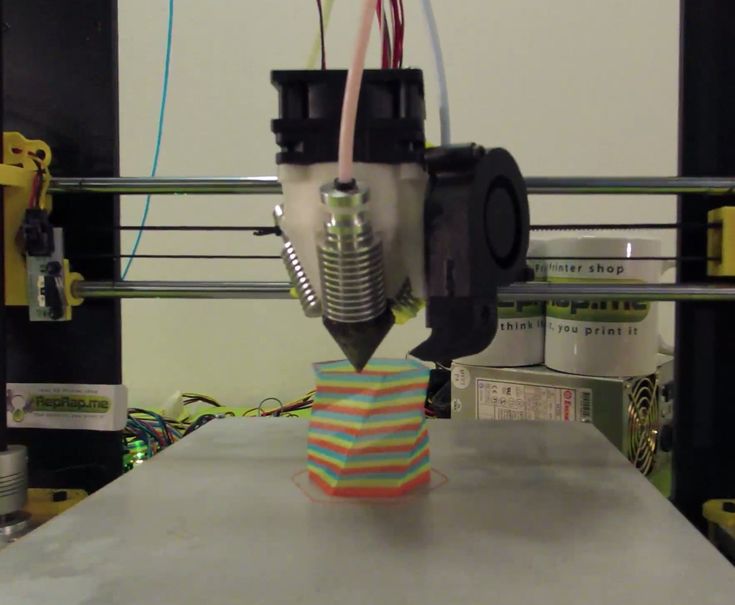 The start of deliveries is scheduled for November this year. Additional information is available on the Kickstarter crowdfunding site at this link.
nozzle DiamondBack US Synthetic diamond
Follow author
Follow
Don't want
6
More interesting articles
eleven
Subscribe to the author
Subscribe
Don't want
The results of the first experiments on 3D printing with polymer materials in microgravity, pro...
Read more
eight
Follow the author
Subscribe
Don't want
Monochrome LCD matrices with increased sharpness, light transmission, durability.
..
Read more
53
Subscribe author
Subscribe
Don't want
As we all know, a real 3D printer should have a solid acrylic body, high quality...
Read more models
The days when 3D printing of jewelry seemed like something fantastic are over. Today, more and more designers are using 3D equipment to bring their ideas to life. Some printers work with filament, others use powder, and still others print with liquid resin or wax. 3D printed jewelry looks and feels exactly like traditionally molded pieces.
Highlights
White and black Gemino & Orbis Nylon earrings printed in nylon resin using SLS technology. The material has a very light weight, which makes the jewelry comfortable, ideal for everyday wear. An interesting design will organically fit into both a classic and a shocking look.
3D printed wedding rings.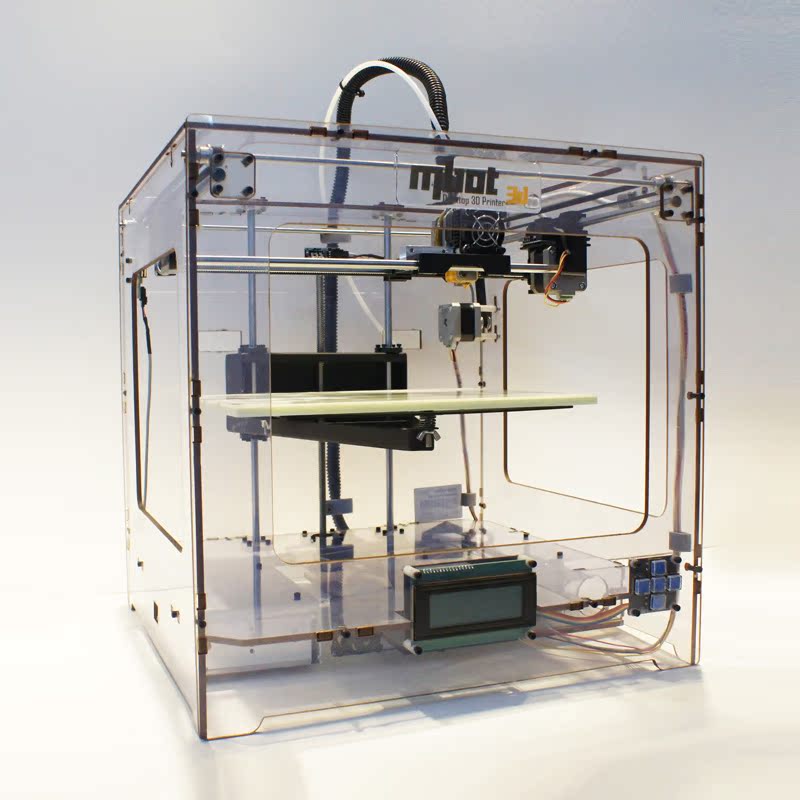 Original custom-made symbols of eternal love accurately convey the details that are important for the newlyweds. With a unique asymmetrical line and elegant twists, Ray's ring will appeal to fans of the original designs. For lovers of clean, minimalist silhouettes, the Clio is the way to go. For connoisseurs of unconventional solutions, the Amar diamond ring will suit, the design of which forms a loose knot of two lines that merge, symbolizing an unbreakable union.
Gorgeous 3D printed face jewelry by Iris van Herpen. Cellchemy 3D printed jewelry designs look like a mask and the way it sits on the face of the wearer looks like something otherworldly. The wire masks are printed with a high resolution multi-material printer. Each part of the mask, custom-designed for a specific runway model, was created using a generative design process after a 3D scan of her face.
Guinness World Record-listed diamond ring.
India's major 3D printing service provider Imaginarium helped Kotti Shrikant win the Guinness World Record for having the most diamonds set in a single ring. The process of developing a masterpiece called "Divine - 7801 Brahma Vajra Kamalam" went through several iterations. The design team chose the Himalayan camellia flower, which strikes the perfect balance between traditional and contemporary forms. Computer-aided design (CAD) was then used to calculate the number of diamonds. Imaginarium managed to make petals of gold and helped to set the intended number of stones.
18K Gold Charm 3D print by Elizabeth Landis. The spectacular pendant reminds of natural harmony and succinctly complements the luxurious look. Honeycombs are formed into an openwork pattern, and the figure of a bee symbolizes wisdom, diligence, purity.
Frog Ring 3D Gold Plated Brass Object by Peter Donders.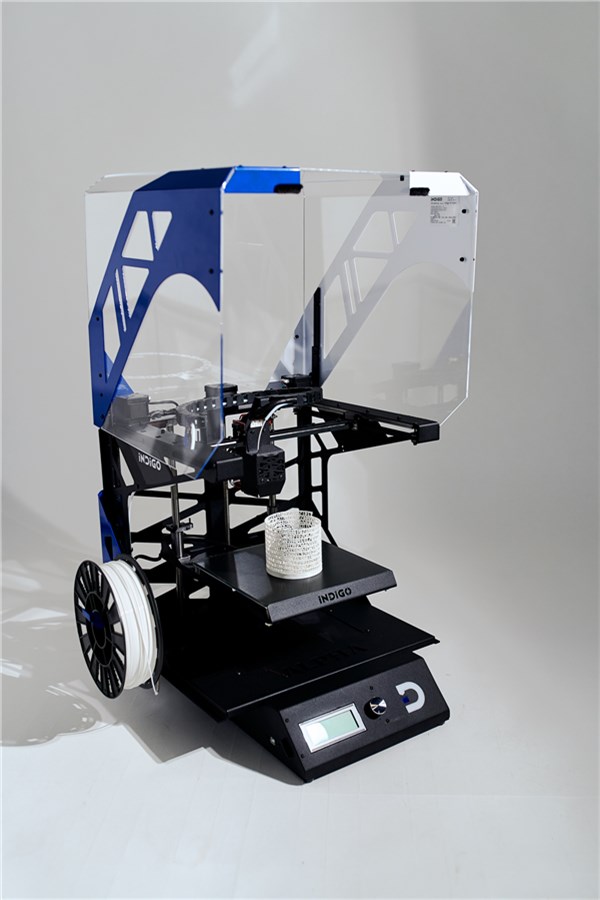 The designer rejects classical forms and traditional solutions. He uses 3D printing to revolutionize the jewelry industry, be it in the areas of jewelry making or designing finishes. The frog ring emphasizes the grace, sense of humor of the fair sex.
A charming decoration that can effectively complement a creative look.
"Opposites" collection by Francesca Paolin "spring-summer 2015", printed in polyamide. The MA in Fashion Design from Domus Academy channeled her creativity into creating body jewelry from alternative materials using 3D technology. The author drew inspiration for the development of the collection from ancient history and culture.
Solar nylon bracelet. The Septem brand offers unique fashion items from designers around the world. All products are made on 3D printers. The customer can choose their favorite materials, colors, sizes from the list. The original bracelet attracts with its futuristic design and adds creativity to the image.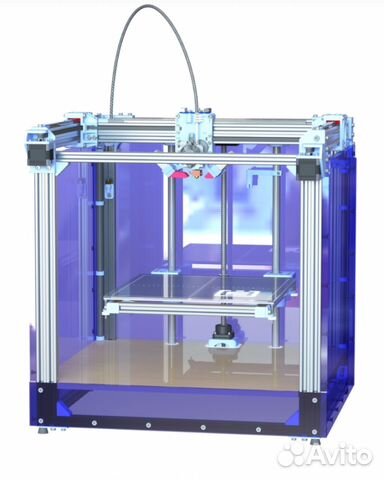 Necklace by N-E-R-V-O-U-S is a 3D printed necklace made up of 175 unique pieces. It is a 21st century piece of jewelry designed and manufactured using methods that did not exist until recently. The necklace is built in layers of strong yet flexible nylon using selective laser sintering technology. The design comes out of the printer fully assembled. The necklace attaches simply and securely with a hidden magnetic clasp.
Plumeria Nylon Earrings have a matte texture, ideal for original, bold looks. You can choose any color from 12 possible. Earrings with a floral pattern will appeal not only to young fashionistas, but also to elegant ladies.
Ide Bag Nylon is a stylish element of the look. A model that imitates openwork knitting will add charm to the ensemble, plus it will allow you to create a harmonious, feminine, exclusive look.
The Orbits Bracelet Nylon is your own galaxy on your wrist. 3D printed space-inspired jewelry is the choice of daring experimenters who are not afraid to try on new looks.