Best 3d printer for prop making
7 Best 3D Printers For Prop Making 2022
Affiliate Disclaimer: Some of the product links on this page are affiliate links. We may recieve commission if you purchase something after using one of these links, but using these links will never affect the price you pay.
Not so long ago, the art of creating your own props from your favourite movie, game or anime used to consist of hours of arts and crafts. Meticulously folding, cutting, sticking and painting your way to the ultimate homemade prop. Either that or spending hundreds on purchasing replicas online.
However, with the emergence of 3D printing over the past decade, creating your own props and cosplay items has become a much more accessible and less time-consuming task. You can now 3D print almost exact 1:1 replicas of your favourite props at home using a 3D printer.
The main question we get asked by those looking to 3D print their own movie props or cosplay items is "which 3D printer should I use".
This is the topic I'm going to cover in this guide. Below are the 7 best 3D printers for prop making that we've personally tested and used.
Recommending the perfect single 3D printer to everyone isn't an easy task, as there are so many different criteria that people look for when purchasing a 3D printer. Especially if it is purchased with the specific intention of printing props and cosplay items.
3D printers come in a huge variety, including different price points, printing technology, ease of use, compatibility and quality. I've included a variety of printers that cover some of these different criteria, meaning in this list there should almost certainly be the perfect 3D printer for you.
So let's jump straight in and look at our top 7 best 3D printers for prop making in 2022.
Our top 3D Printers for prop making
Best all-round 3D printer for cosplay – Anycubic i3 Mega S
Best Large Print Bed 3D printer – Creality CR-10 V3
Most accessible 3D printer – Select Mini V2 3D Printer
Large print bed – Anycubic Mega X
Easy to use Professional 3D printer – Dremel DigiLab 3D45
Best professional 3D printer – Ultimaker 2+ Connect
Best material variety – Monoprice Maker Select PLUS
What to look for in a 3D printer for printing props
Before jumping into our full list of the 7 best 3D printers for prop making and cosplay, here are our top 3 picks.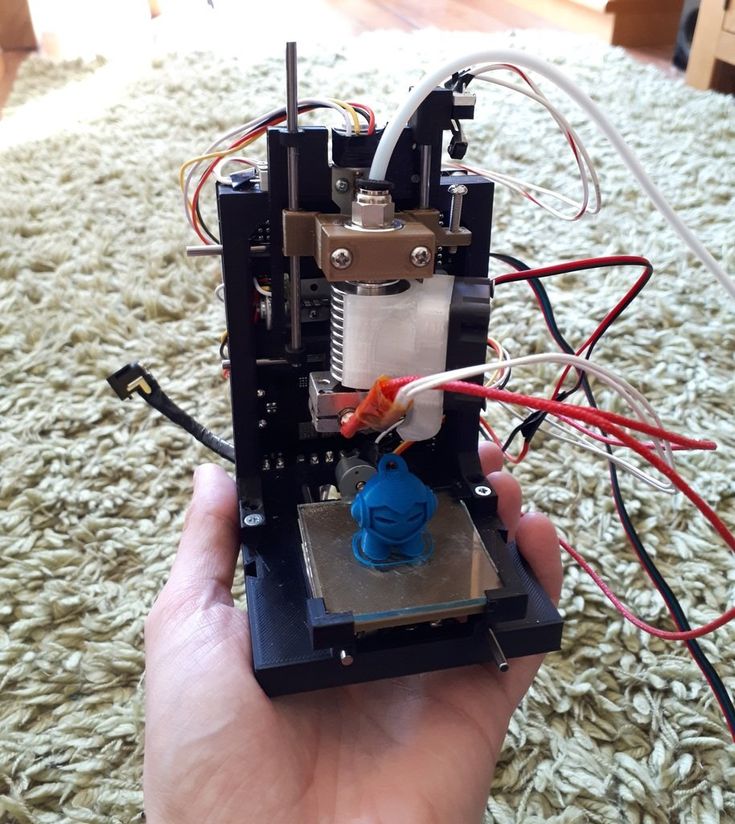 If you're short on time and don't have enough time to read all of our recommendations below, then these are the best 3D printers to consider. Each printer excels at 3D printing props and cosplay items, and each brings its own benefits.
Best all-round

Anycubic i3 Mega S

Check Price 3DJakeUK

Check Price Amazon

Large Print Bed 3D printer

Creality CR-10 V3

Check Price 3DJakeUK

Check Price Amazon

Most accessible 3D printer

Select Mini V2 3D Printer

Check Price 3DJakeUK

Check Price Amazon
---
Best all-round 3D printer for cosplay – Anycubic i3 Mega S
The Anycubic Mega S 3D printer is the easy class winner for the best 3D printer at printing props and cosplay pieces.
It sits with a budget-friendly price tag and comes with a good number of features.
The print bed itself is about average for its price, sitting at 210 x 210 x 205mm. While this isn't huge, it is certainly large enough to print relatively good-sized props.
The resolution of the print itself is also good, getting down to 100 microns. Its bigger brother, the Anycubic Mega X does slightly win out in the resolution, however, the Mega S gets close with a much lower price tag.
While you can't print metal filament on the Mega S, you can still print a good majority of the most common filament types, including TPU, PLA, ABS, HIPS and wood.
Overall, the price tag, decent feature list and good print quality make this 3D printer our pick of the bunch when it comes to printing props and cosplay pieces.
Features:
Price – From $249 / £208
Build Size – 210 x 210 x 205 mm
Print Resolution – 0. 1-0.3mm (100-300 microns)
Print Speed – 10-120mm/s
Supported Filaments – TPU, PLA, ABS, HIPS, Wood
Check Price on Amazon
Check Price on 3D Jake
---
Best Large Print Bed 3D printer – Creality CR-10 V3
The Creality CR-10 V3 is a monster. It features one of the largest print volumes for its price range at 300 x 300 x 400mm. This is easily the largest on our list, with the height of 400mm being a real bonus. This gives you the flexibility to 3D print larger cosplay pieces such as armour without the need for a weld or join.
The Creality CR-10 V3 has a wide range of features that make this 3D printer good for printing props. Being super easy to set up and use is one of the key areas where the CR-10 V3 excels.
One of the biggest improvements over its predecessor is the move to a Titan direct drive extruder. This improves many areas from the ease of use to better performance over time.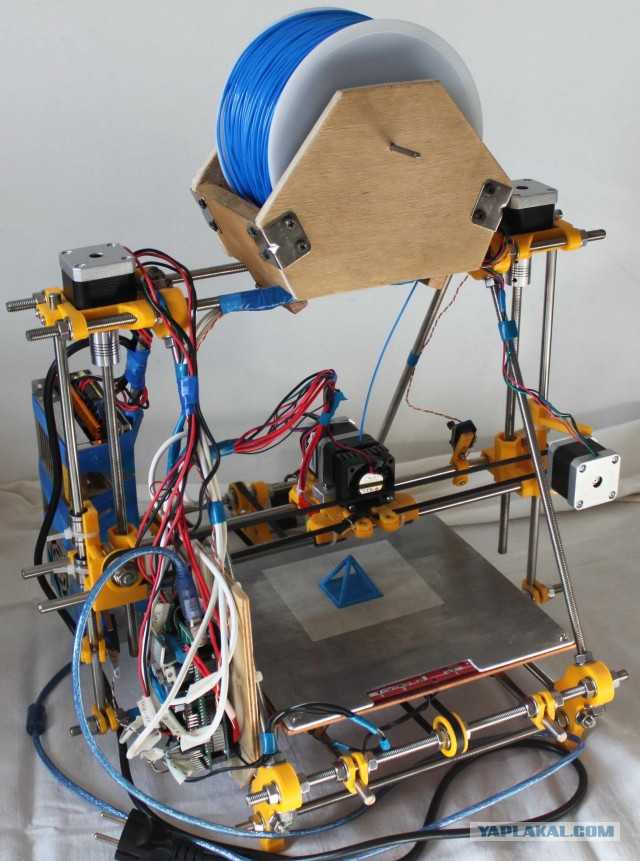 The filament spool sits directly above the extruder, while the super sturdy aluminium-extrusion frame does a good job of keeping everything still and steady during printing.
Features:
Price – From $500 / £399
Build Size – 300 x 300 x 400 mm
Print Resolution – 0.1mm (100 microns)
Print Speed – 100mm/s
Supported Filaments – ABS, PLA and wood
Check Price on Amazon
Check Price on 3D Jake
---
Most accessible 3D printer – Select Mini V2 3D Printer
The Select Mini V2 3D Printer is somewhat cute to look at. It has an extremely small form factor, and comes fully assembled. If this is your first 3D printer, there aren't many areas where you can go wrong. This is the 3D printer to pick up if you are after easy printing.
This 3D printer is designed perfectly with beginners in mind. It is plug and play, simply connect your PC or a USB or SD card, load it up with filament and you are good to go.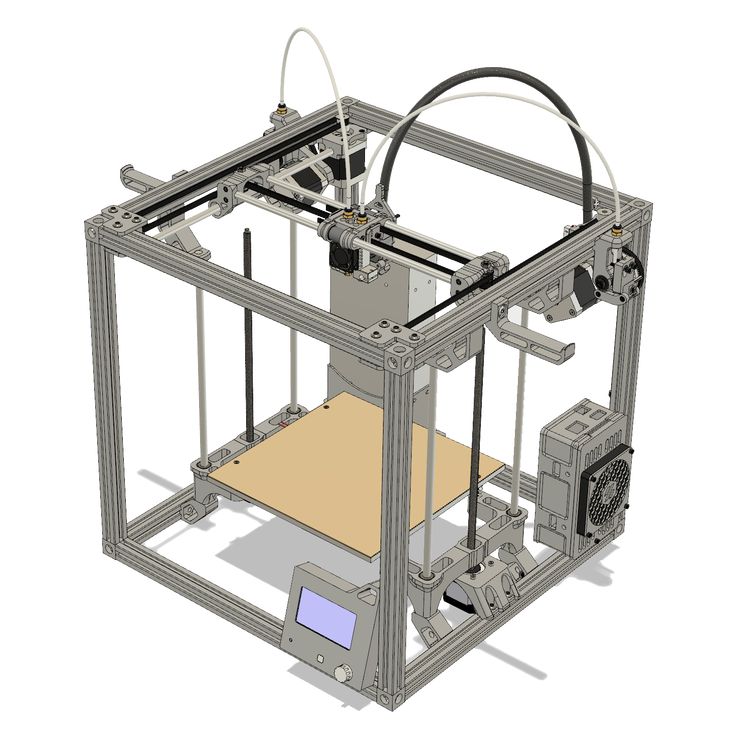 While ease of use at a low cost are its true upsides, there are compromises. Being so small, you will be limited to what you can print. You'll have to stay away from large cosplay helmets unless you like welding. And it does print relatively slowly in comparison to other 3D printers.
Despite this, you can use a super wide variety of filaments giving you a wide range of creativity with your 3D prints. This is the printer to go for if you want to dip your toe into the world of 3D printing your own props.
Features:
Price – From $225 / £185
Build Size – 120 x 120 x 120 mm
Print Resolution – 0.1mm (100 microns)
Print Speed – 55mm/s
Supported Filaments – ABS, PLA, Wood Fill, Metal Fill, and others
Check Price on Amazon
Check Price on 3D Jake
---
Large print bed – Anycubic Mega X
The Anycubic Mega X is the bigger brother to the Mega S which took the prize for top slot as the best 3D printer for props and cosplay.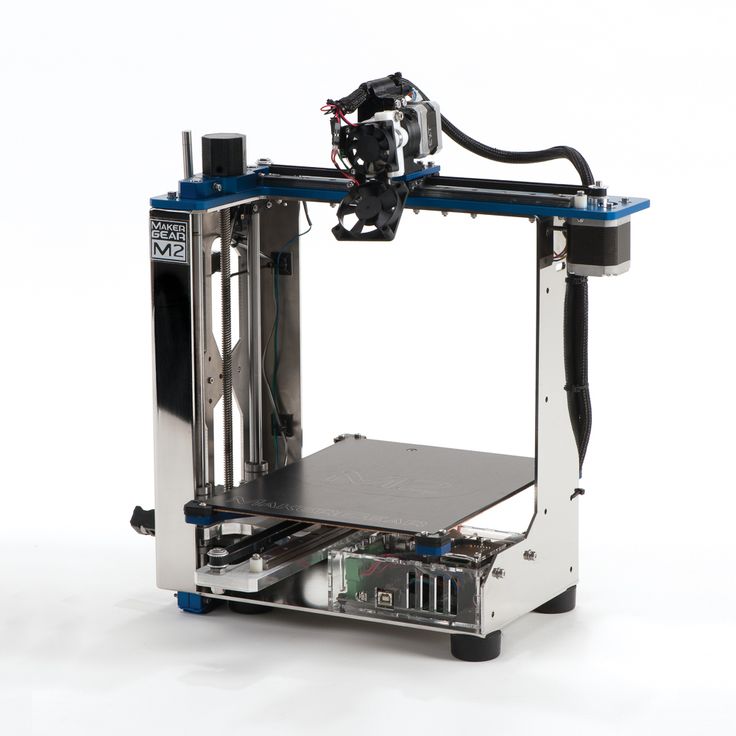 But if you look at the Mega X, it does outshine the Mega S in many areas.
The Mega X has a larger print volume than the Mega S at 300 x 300 x 305mm, giving you more flexibility over the size of your 3D prints. It can also print at a better resolution of just 50 microns.
But these improvements do come with an increased cost. The Mega X is around the $450 / £400 before discounts, meaning for a price rise of around $200 / £200 over the Mega S.
If you are looking to print larger cosplay items, or simply use your 3D printer more often, then the Mega X could well be worth that increase in price.
Features:
Price – From
Build Size – 300 x 300 x 305mm
Print Resolution – 0.05-0.3 mm (50-300 micron)
Print Speed – 20-100mm/s
Supported Filaments – PLA, TPU, HIPS, Wood, PETG
Check Price on Amazon
Check Price on 3D Jake
---
Easy to use Professional 3D printer – Dremel DigiLab 3D45
Features:
Price – From $2,000 / £1,100
Build Size – 255 x 155 x 170mm
Print Resolution – 0. 05-0.34mm (50-340 micron)
Print Speed – up to 150mm/s
Supported Filaments – PLA, PETG, Nylon, Eco-ABS
Check Price on Amazon
---
Best professional 3D printer – Ultimaker 2+ Connect
Features:
Price – From $999 / £899
Build Size – 223 x 220 x 205 mm
Print Resolution – 0.02-0.6mm (20-600 microns)
Print Speed – up to 24 mm³/s
Supported Filaments – PLA, Tough PLA, PETG, ABS, CPE, Nylon, CPE+, PC, TPU95A, and PP
Check Price on Amazon
---
Best material variety – Monoprice Maker Select PLUS
Features:
Price – From $329 / £300
Build Size – 200 x 200 x 180 mm
Print Resolution – 0.1mm (100 microns)
Print Speed – up to 150mm/s
Supported Filaments – Any
Check Price on Amazon
---
What to look for in a 3D printer for printing props
3D Printing props and cosplay armour is a fairly specific task, and it comes with its own requirements.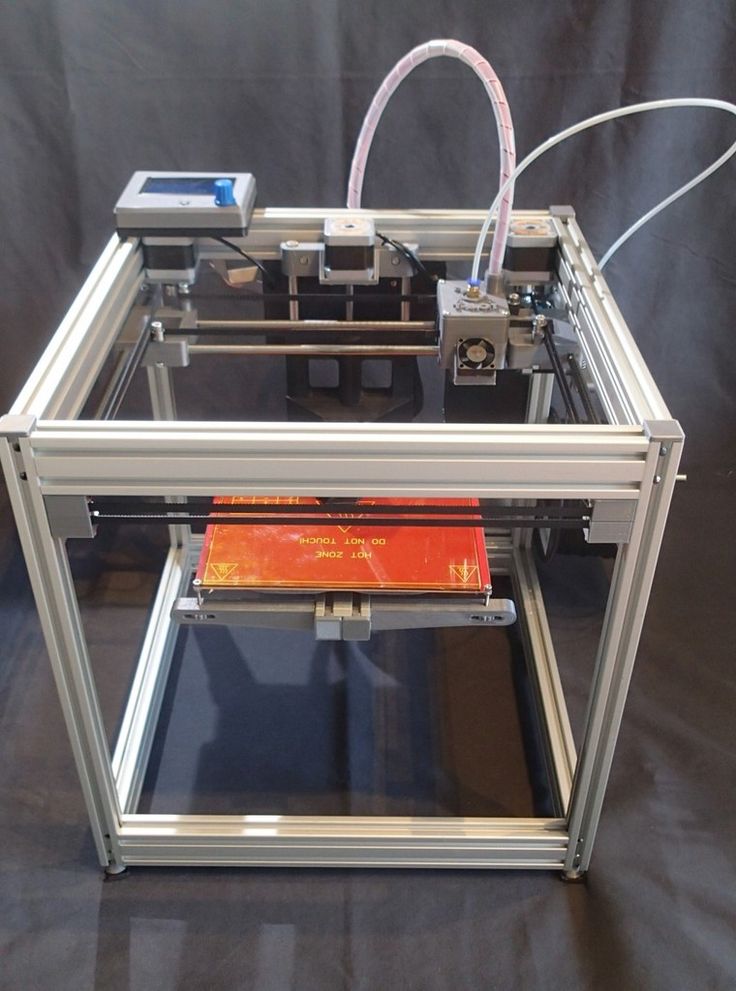 Highlighting these requirements will help you narrow down which 3D printer is best for printing props, and which is best for you.
Build Volume
Going into this search knowing exactly what you will be printing is key. If you are looking at 3D printing large armour pieces or helmets for cosplay, then you'll require a 3D printer with a large build volume.
However, if you are only looking at printing smaller props, say daggers or pistols, then a more regular home 3D printer may well have a large enough build volume for you. The larger the item you want to print, or the smaller your 3D printer's build volume, the more areas you'll have to weld together.
Materials
If you are looking to 3D print the most realistic props possible, you may be considering printing with more exotic materials. You can 3D print materials such as metal and wood, but these do require specific 3D printers. Your regular home filament 3D printer may not be able to print these more exotic materials.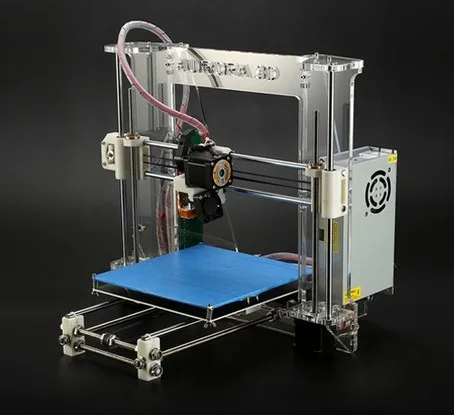 Read our guide to which materials you can 3D print.
You will also need to consider the strength of the props and armour you are printing. The majority of cosplay armour pieces will be worn for hours on end, meaning they'll need to be strong enough to be worn for extended periods of time.
Printing with materials such as resin may not be well suited for heavy use objects or props, as the strength simply isn't there. Although you will be able to achieve a higher degree of detail with a resin printer. So if your 3D printed prop is going to be on display on a shelf and not handled, this could be a good option.
Read our guide on the difference between resin and filament 3D printers.
Price and budget
3D printers can be very expensive. But over the past few years, they have also become much cheaper and more accessible. In 2022 it is easier than ever to purchase a budget 3D printer that can create high-quality prints.
You should also consider the cost of the materials you will be printing with.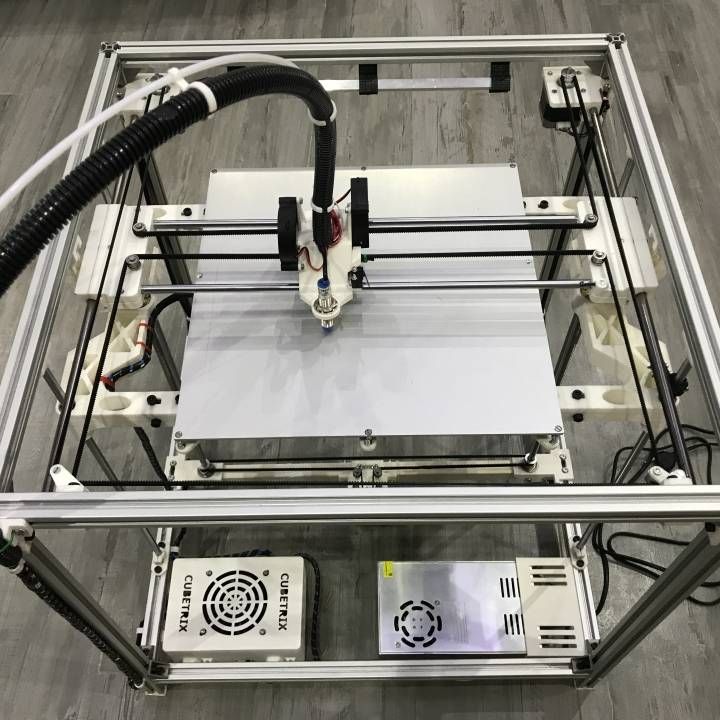 As I mentioned above, you can print some truly exotic materials such as metal filaments and wood. But these do cost more to purchase. So if you are aiming to 3D print a large number of props or a lot of cosplay armour, consider how much this will cost in materials.
Ease of use
If you are jumping into 3D printing for the first time, with the sole intention of 3D printing props, you will want a printer that is easy to use and set up. The last thing you want is to be spending hours reading FAQs and guides on how to connect or set up a 3D printer.
Over time, you will become more confident using your 3D printer so this will be less of an issue. But many will look for a 3D printer they can quickly and easily set up and start printing from, without hours of faff!
Quality of the prints
One of the key features to consider is just how good a 3D printer is in terms of output quality. This varies widely across the 3D printer space. You can find printers that produce extremely detailed prints and others that will require hours of post-processing, sanding and cleaning.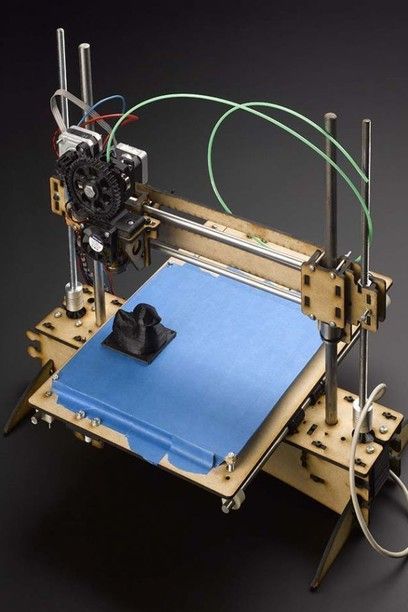 Looking for a 3D printer with good print resolution is one of the keys to a higher quality print.
Best 3D Printer For Cosplay Armor & Props (2022 Update)
Last Updated On September 14, 2022
Have you ever taken hours to create your own cosplay prop with cardstock and a mix of fiberglass and resin? Or used wood glue to piece your cosplay armor together? 
Well I have too. 
While fun it is very time-intensive and needs a little bit of DIY ingenuity.
Now, there's a more efficient way to create your next costume and props. Enter the 3D printer!
While any 3D printer will get the job done there are specific considerations for printing cosplay costumes and accessories that'll guarantee your costume design turns into reality.
After more than 10 hours of tinkering and research let's take a look at some of the best 3D printers for cosplay.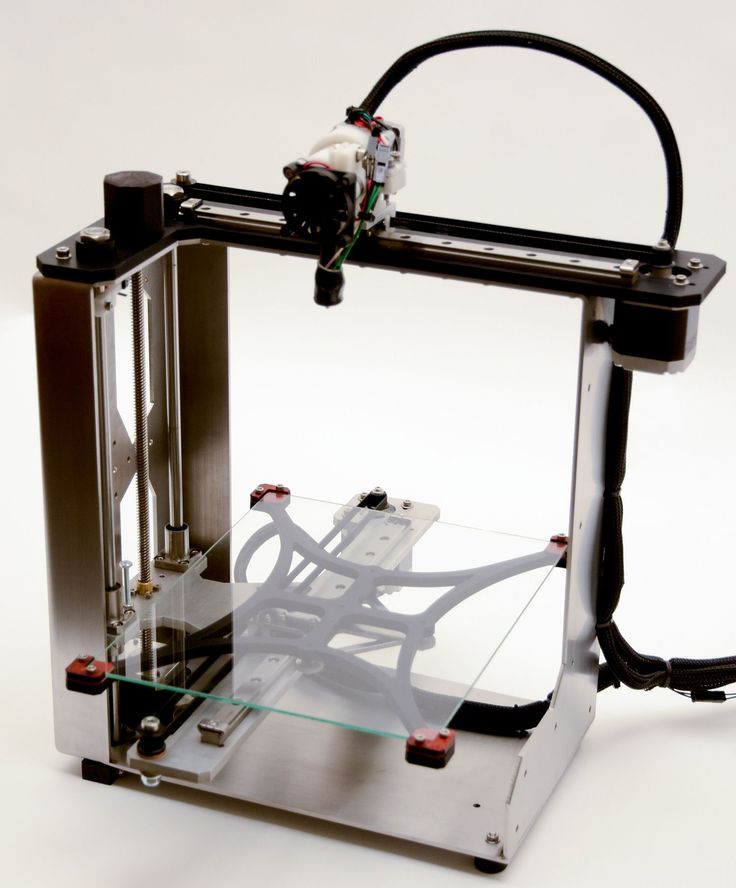 Creality CR-10S
Build volume: 300 x 300 x 400 mm
Click For Best Price
Check Latest Price
Prusa i3 MK3S
Build volume: 250 x 210 x 200 mm
Check Latest Price
Dremel DigiLab 3D45
Build volume: 250 x 150 x 170 mm
Check Latest Price
Table of Contents
Top 3D Printers For Cosplay At A Glance

1. Creality CR-10S (Largest Volume & Best Value)
2. Prusa i3 MK3S (Best Overall)
3. Dremel Digilab 3D45 (Best for Beginner)
4. QIDI TECH X-Max (Best for Prototypes)
5. Monoprice Maker Select PLUS (Best Budget Pick)
6. Lulzbot TAZ 6 (Best High-End)

Why 3D Print For Cosplay?
Features To Consider for A 3D Printer For Cosplay

Build Volume
Resolution
Filament Types
Ease Of Use

Conclusion
Top 3D Printers For Cosplay At A Glance
1.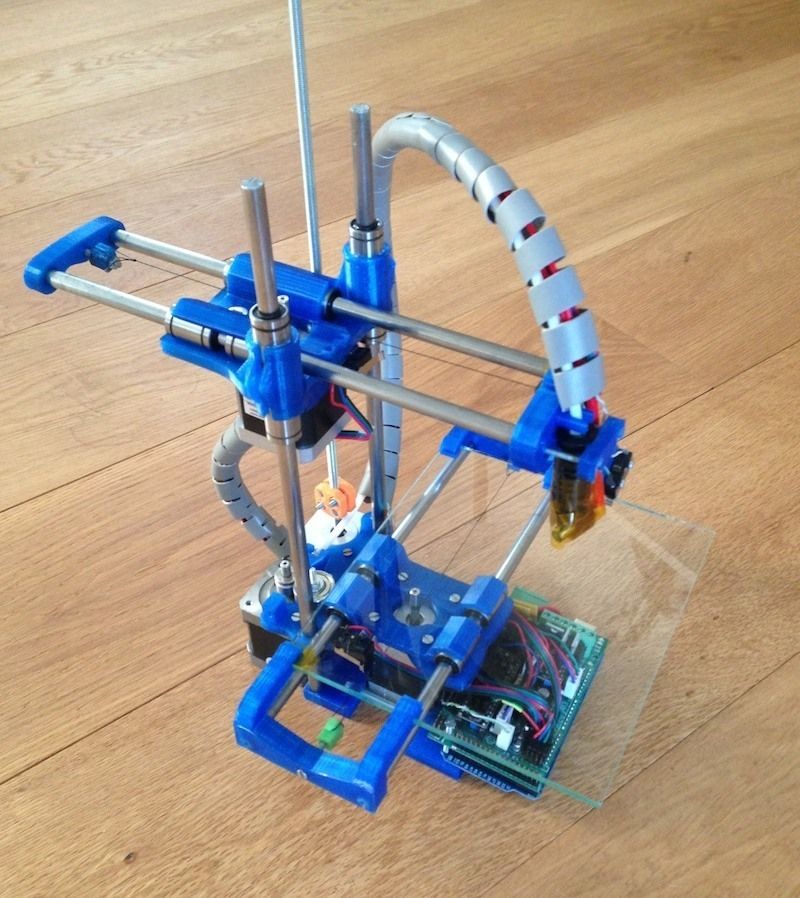 Creality CR-10S (Largest Volume & Best Value)
2. Prusa i3 MK3S (Best Overall)
3. Dremel Digilab 3D45 (Best For Beginner)
4. QIDI TECH X-Max (Best For Prototypes)
5. Monoprice Maker Select PLUS (Best Budget Pick)
6. Lulzbot TAZ 6 (Best High-End)
Below I'll show why the top 6 are the best picks. Consider the specs carefully to make sure the best 3D printer for cosplay and props for you can do what you want it to.
1. Creality CR-10S (Largest Volume & Best Value)
Build volume: 300 x 300 x 400 mm | Layer Resolution: 400 micron | Print Speed: 200 mm/s
Creality always has a printer in the running whenever you're looking at DIY options. Cosplaying is no exception. Although it's marketed as a 3D printer kit, the Creality CR-10S comes mostly pre-assembled.
This is a budget-friendly 3D printer for cosplay with a lot of punch. Let's address the elephant in the room.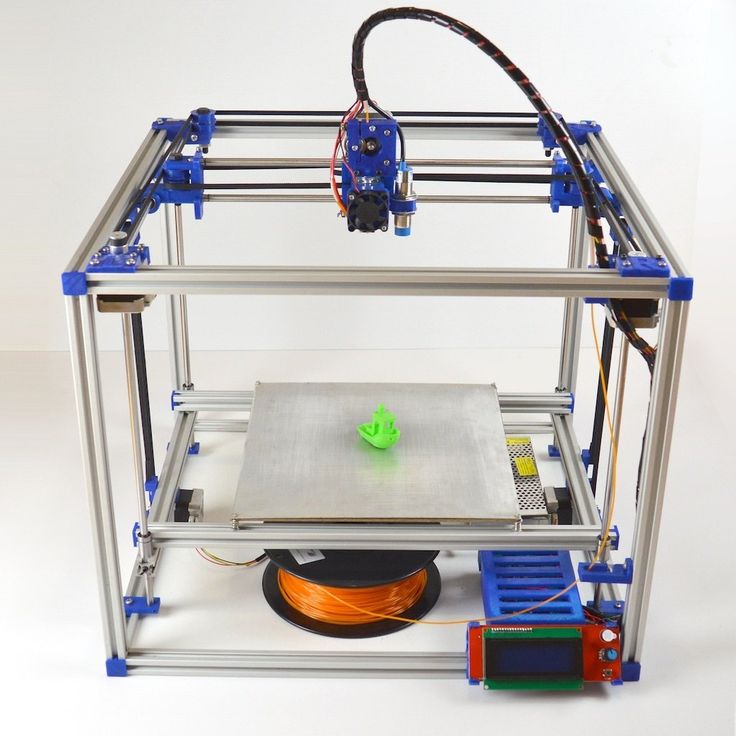 This 3D printer's build volume is so massive you could probably print an elephant on it!
The only issue is you're selling build volume for resolution. While the print resolution is good, not great, this doesn't matter if you're just 3D printing large items and don't care about how smooth the final product is. Keep in mind, you can always sand a cosplay piece to make it look more rounded.
The next thing to keep in mind is how fast this 3D printer is. In fact, it's one of the fastest in its space. A must-have because cosplay helmets take at least 1-2 days to print.
If you are looking to print big items quickly and don't care about the smoothness, take a closer look at the CR-10S.
Also, speaking from experience, keep in mind that Creality printers usually have some stubborn traits. Bed leveling and bed adhesion can be a problem, and there will be some troubleshooting that goes into the printer. Owning this 3D printer will teach you a lot of 3D printing.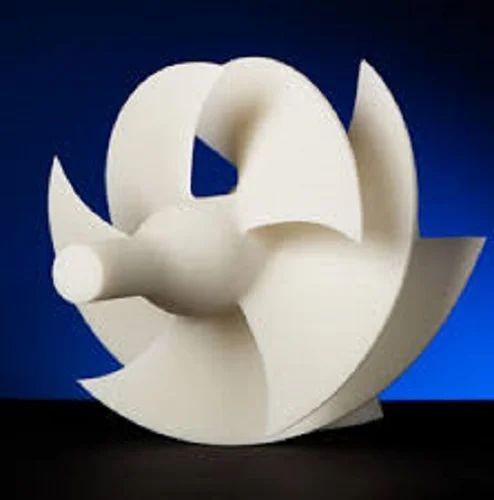 If you want a machine that's easy to use and operate then take a look at our next 3 options below.
Of course, we're talking about a printer that's really inexpensive. If they were to design and work out these issues, the price tag would totally go up – so no complaints here!
This machine is the best bang for your buck. You can't print Iron Man helmets and sword props to your hearts content. It has the largest print volume and is our choice for the best value 3D printer for cosplay.
Budget friendly
Really robust
Enormous build volume
Fast 3D printing capabilities
Bed takes a little bit to heat up
Prints struggle to stick to the bed
Get Discount Now (Official Store)
Check Latest Price
2.
Prusa i3 MK3S (Best Overall)
Build volume: 250 x 210 x 200 mm | Layer Resolution: 50 micron | Filament diameter: 1.75 mm | Print Speed: 100 mm/s
This is arguably the best 3D printer period. If you're new to 3D printing for cosplay then this is the machine to get. The Prusa 3D printing community is one of the largest and most helpful with dedicated forums to go to for sharing ideas and the rare case of technical issues. Rare because Prusa printers are built to last.
The folks at Prusa funnel their time and money into making a clean, reliable, and powerful machine. In 2016, Prusa i3 was the most used 3D printer in the world. Yes, you read that right. Their machine has a ton of knock-off brands, and even more companies who use the i3 as the skeleton for their own 3D printer.
A printer that the entire world loves and competitors want to emulate? What makes it so special?
It has great print detail and one the faster print speeds on this list.
When it comes to cosplay this is a dream come true. That said, you're looking at a smaller build volume compared to the CR-10S. So make sure you measure out the cosplay pieces you want to create.
Prusa is also integrated into a slicing program called Slic3r. For people unfamiliar with this jargon, it means that Prusa is driving a Porsche. Slic3r is the best slicing program on the market. This makes printing on the i3 MK3S that much easier. When you purchase this machine you can either buy a kit that you assemble, or you can buy a pre-assembled version.
In my experience, it's necessary to build your own printer at some point if you're going to be serious about 3D printing. You get intimate knowledge about how the machine works and how to troubleshoot it.
Check out our article for the best DIY 3D printer kits.
When your i3 MK3S is assembled and ready to go, you'll have a robust system with very little that can go wrong. There are no unnecessary components or under-designed pieces.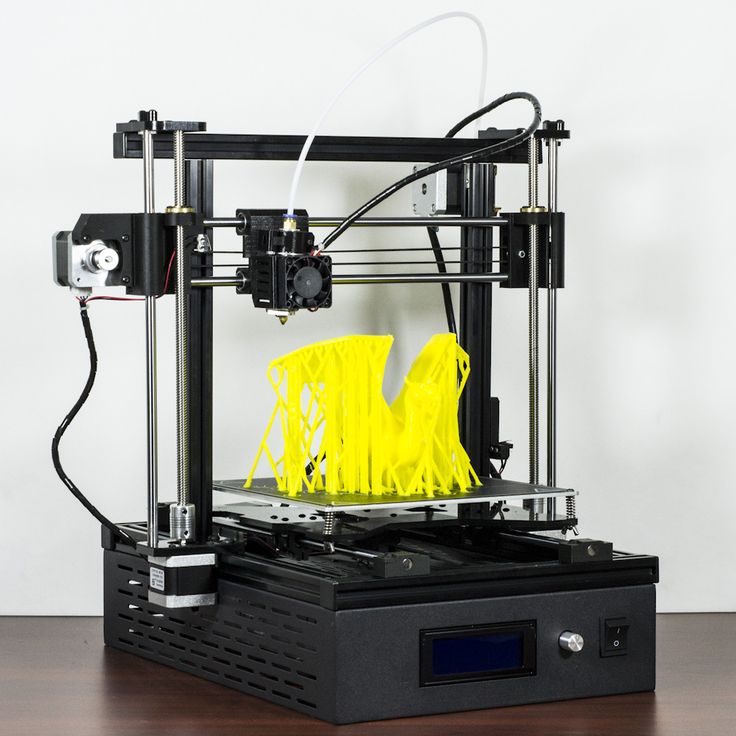 The best part is, the machine is completely open-source. This means if something breaks, you can 3D print a replacement part!
Automatic bed leveling
Easy to read LCD screen
Really consistent prints
Comes with a comprehensive assembly book
Works with Slic3r
Assembly required
Troubleshooting during startup
Check Latest Price
3.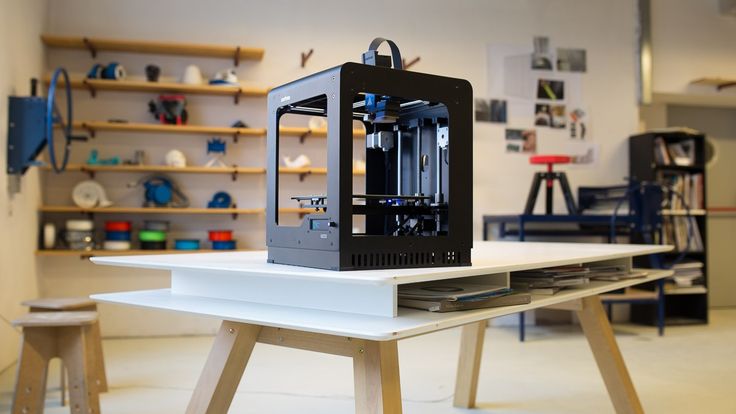 Dremel Digilab 3D45 (Best for Beginner)
Build volume: 250 x 150 x 170 mm | Layer Resolution: 50 micron | Filament diameter: 1.75 mm 
Another solid pick to 3D print cosplay is the Dremel Digilab 3D45. Yes, that Dremel. The company that makes the Dremel rotary tool is leading the way in the 21st century with their 3D printer. Its build volume is the smallest on this list, so keep that in mind if you want to tackle big projects.
The design is also fully enclosed and looks pretty futuristic. The fact that it's enclosed means that you will hold temperature better, and you can print ABS without the risk of breathing in the fumes.
In fact, it actually has carbon filters for the exhaust air so it's safe to use in small, unventilated rooms. The big benefit of using this 3D printer is how easy it is. It's one of the most user-friendly 3D printers for cosplay. It has a camera to monitor your print, a big touch screen, the bed nearly levels itself, and the interface is so smooth.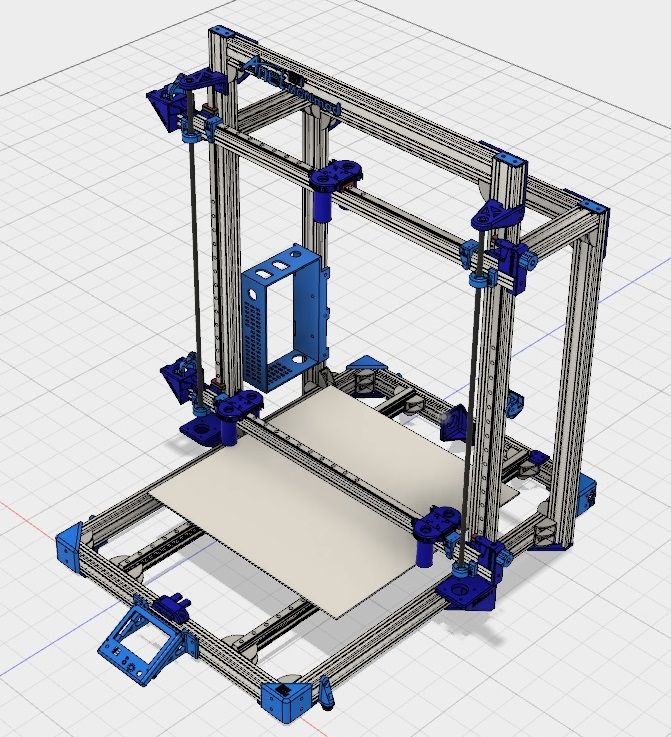 This is one of those printers that you plug in, toy around with for a few minutes, then it's set.
When you want to make a print, you essentially just hit "go" and leave the room. Yeah, it's really that easy. 
If you use one of Dremel's filaments, the machine will recognize what kind of material it is and automatically change all of the settings. The machine is actually marketed as a classroom 3D printer, so that should tell you how user-friendly and easy-to-use it is. 
If you're willing to pay a little extra to get rid of the headaches of troubleshooting, look no further. If you want to print larger cosplay props then look at the X-Max.
Touch screen
Semi-auto bed leveling
Integrated camera
Carbon filters for exhaust air
Incredibly easy to use
Reliable High-quality prints with very little troubleshooting
Very expensive
Smaller build volume
Check Latest Price
4.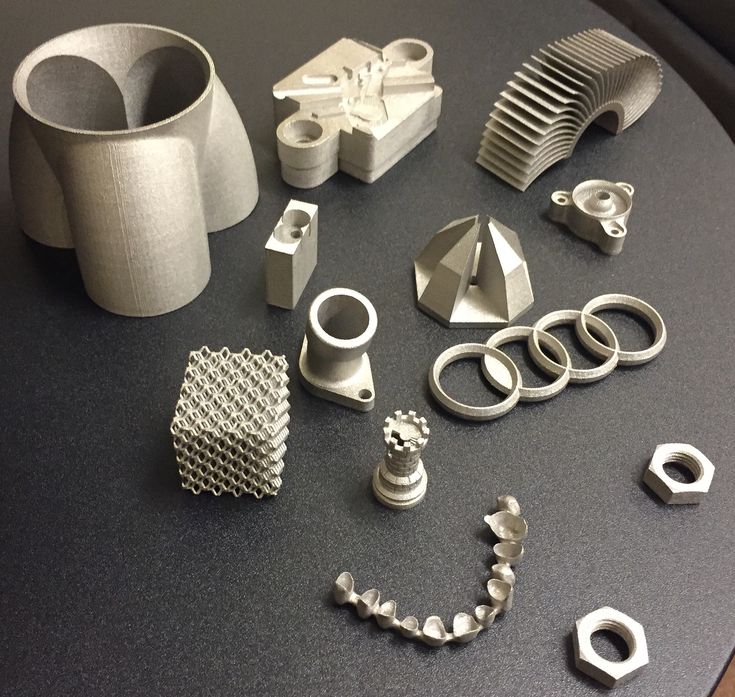 QIDI TECH X-Max (Best for Prototypes)
Build volume: 300 x 250 x 300 mm | Layer Resolution: 100 micron | Filament diameter: 1.75 mm | Print Speed: 50mm/s

Little-known 3D printer company QIDI TECH hit a home run with this 3D printer, the X-Max. These guys put a lot of effort into R&D and they like challenging the industry and pushing new changes. 
The X-Max has a lot going for it, starting with its badass name. No numbers, not a super long name, not a code for anything. From their "X" series printers, this one pushes it to the max.
The build volume is huge (the 2nd largest build volume in this 3D printer for cosplay list). And the resolution is pretty respectable. For cosplay enthusiasts, this is good news as it means less time spent finishing and touching up prints. 
For around 1 grand you're getting a super sleek looking enclosed 3D printer for cosplay with futuristic lines.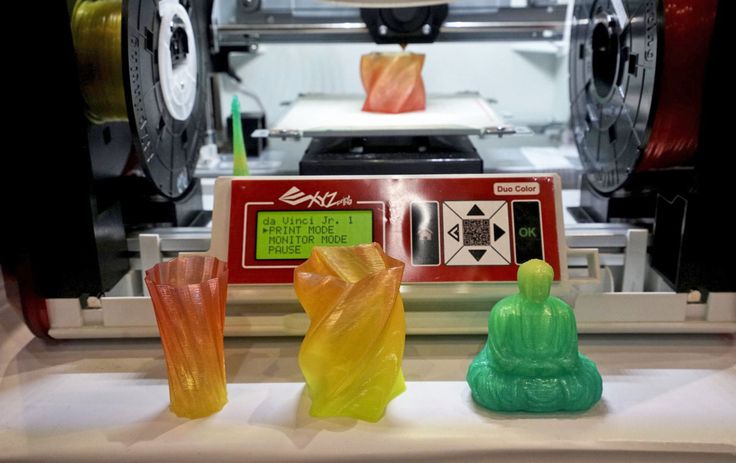 And even if you're not a fan of totally enclosed printers, this one is pretty easy to "drop the top" to turn it into an open printer. 
What other features does the X-Max have?
The X-Max has a cool 5" touchscreen that makes life easy. 
This 3D printer also allows for WiFi connection. 
That means you can start a print from anywhere in the world, as long as you have a connection to WiFi. This is not a common feature for other printers, and it's one of the best additions to a printer if you're lazy like me, or always on the move. 
I mentioned they love new features, this 3D printer was the first that I know of that offers interchangeable extruders and a dual-zone print bed.
One extruder and one half of the print bed are designed for low-temperature and flexible filaments. The other is designed for high-temperature and abrasive filaments. This is incredible if you like toying around with different filaments. 
If you have the money to invest this is a bargain 3D printer that can compete with industrial-grade machines.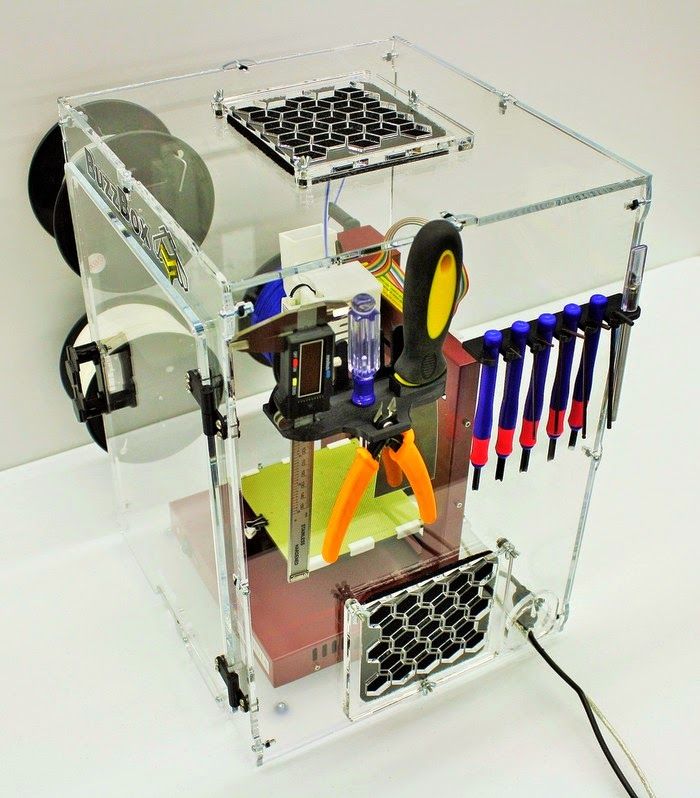 This is the best 3D printer for cosplay for beginners if you want a machine that is easy to use and operate, prints reliably out of the box (after leveling the bed), want to print big and want the peace of mind of great customer support. 
Huge volume
Realiable and ideal for creating protypes
WiFi capabilities for remote printing
Purifying air filter
Really quiet
Great print bed
Totally enclosed
Two interchangeable extrudes
Slow printing speed
Final surface quality can be sub par
Bulky - large overall area
Can be expensive for some
Check Latest Price
5.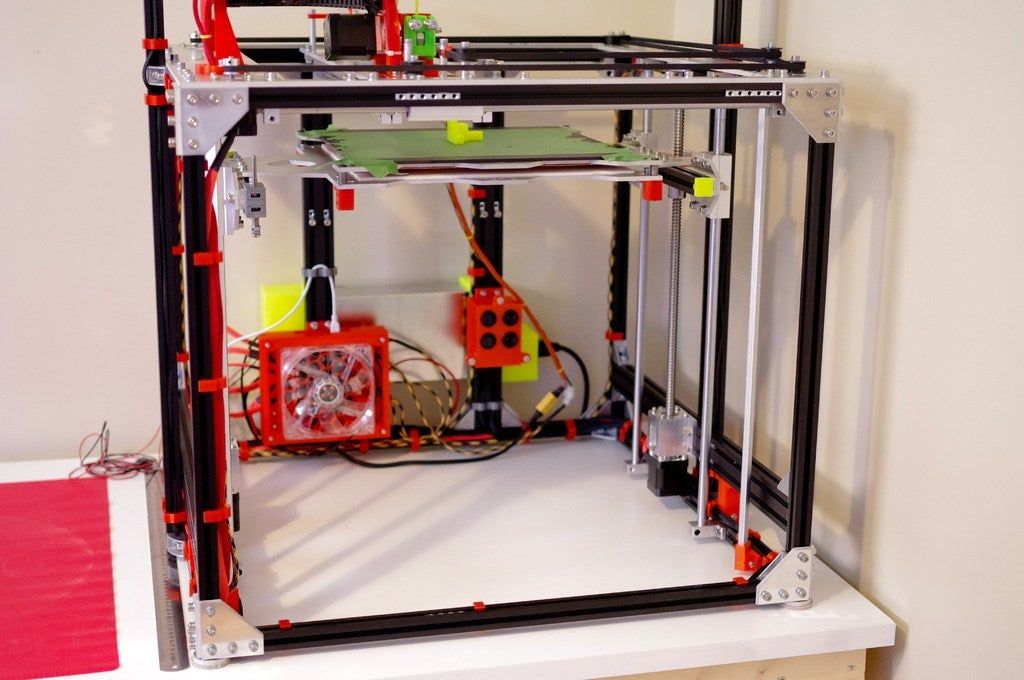 Monoprice Maker Select PLUS (Best Budget Pick)
Build volume: 200 x 200 x 180 mm | Layer Resolution: 100 micron | Filament diameter: 1.75 mm | Print Speed: 150 mm/s
Another great pick for cosplaying, the Monoprice Maker Select PLUS has a ton of great selling points. The most notable being that it's built from the mighty Prusa i3 MK2S. Since it uses the same drives and skeleton, it's naturally a reliable unit.
This model comes with a touchscreen which makes it really easy to use – just follow the written instructions! It's also really rare for a budget printer to have a touchscreen, so that's a huge plus for the PLUS. The aluminum heated bed has also meant you can print using a ton of different filaments.
Sure, the build volume is on the small end compared to the other 3D printers for cosplay on this list. But it's still a decent size. 
The price tag is a huge bonus for this unit.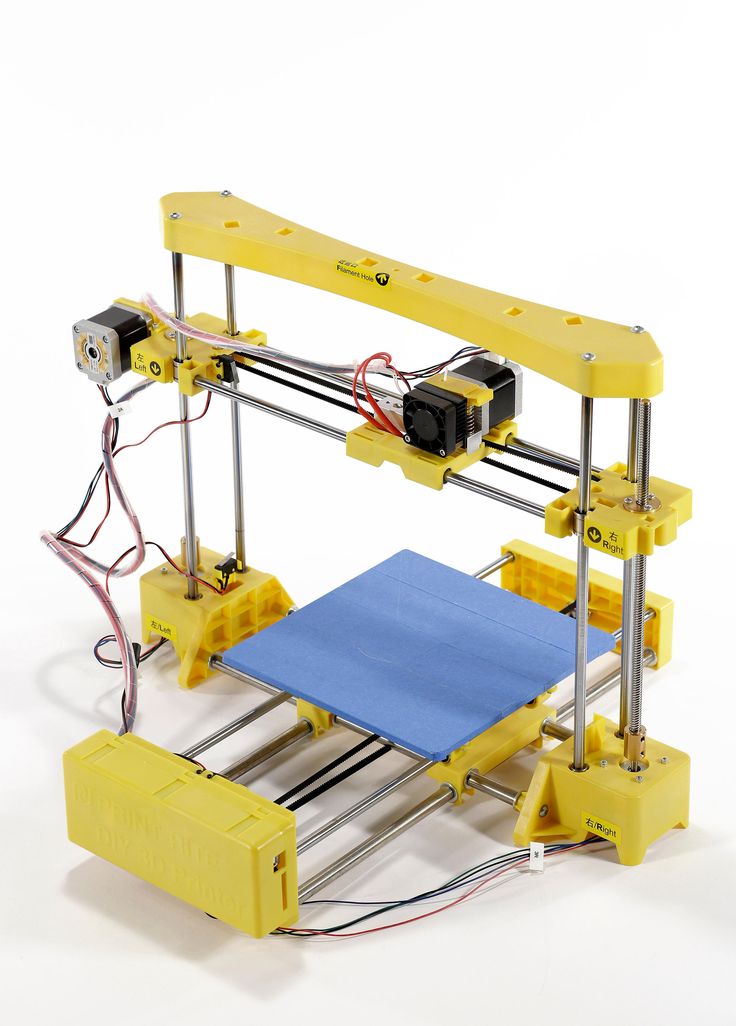 It's one of the less expensive options you'll find. My friends tell me that their setup took them less than an hour from the box to their first print. It comes with an instruction manual to help you along the way. 
As far as cosplayers are concerned, this is a good pick because it's easy to use, is friendly on your wallet, and delivers great prints with little troubleshooting needed. This is the most affordable 3D printer for cosplay.
Great budget printer
Easy setup
Easy to use
Aluminum heated bed
Print quality is great
Noisy
Slower than others
Community is lacking in comparison to other printers
Parts are growing more and more sparse
Check Latest Price
6.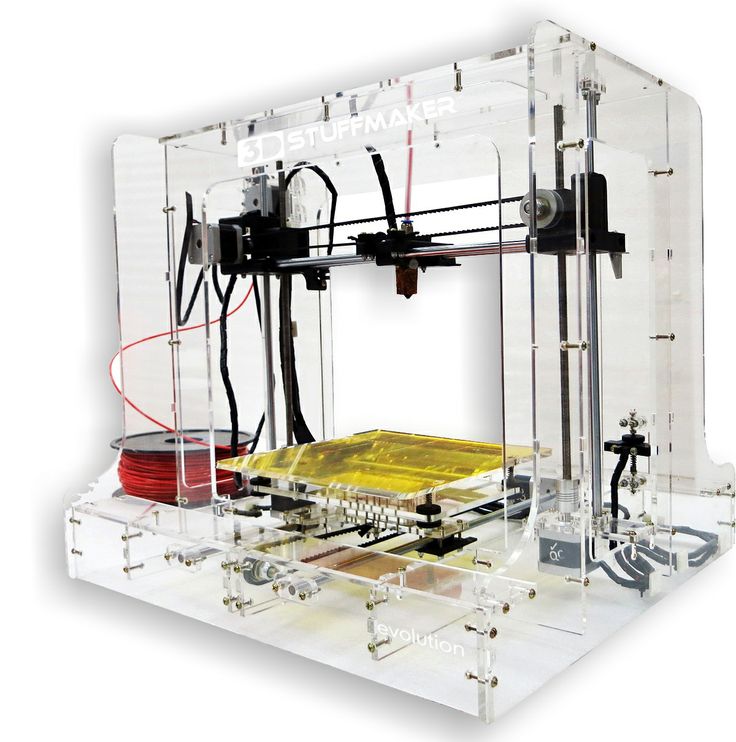 Lulzbot TAZ 6 (Best High-End)
Build volume: 280 x 280 x 250 mm | Layer Resolution: 50 micron | Filament diameter: 3.0 / 2.85 mm | Print Speed: 200 mm/s
Lulzbot is a brand that has a whole line of printers that are workhorses. Of course, the TAZ 6 is no exception. The first 3D printer I ever used was a Lulzbot and it had a lasting impact on me. Like every other printer in their catalog, the TAZ 6 is hardworking and dependable. The printer itself has a minimalistic design that just makes sense. 
The side-mounted filament is fed right into the hotend so there's less that can go wrong. It has an open bed so you can troubleshoot and fix problems quickly. It boasts very simple linear rails with servo steppers that won't quit. This all means that the design is top-notch and very little can break or go wrong.
If you remember the earlier section where we praised the Prusa i3 MK23 slicer software, this Lulzbot has the exact opposite comment.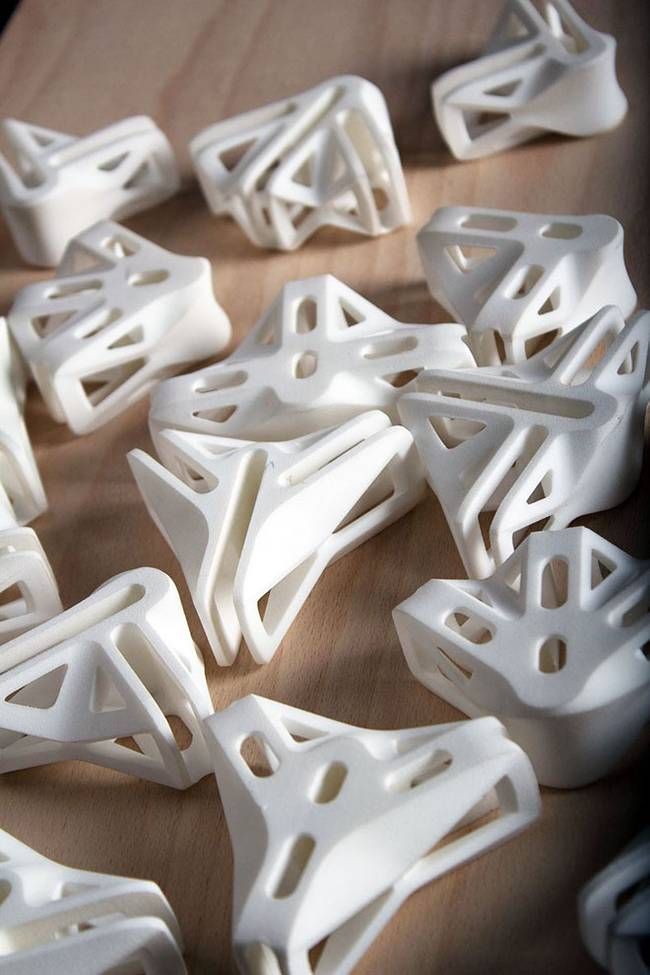 The TAZ 6 slicer software is one of the worst in the industry. Now – this won't ruin your prints or make it any harder to use the machine. There will just be issues if you plan on designing your own parts for 3D printing for cosplay.
The print bed is ideal, and it's like a flytrap for the prints. In fact, I actually broke parts trying to remove them from the print bed (before I learned about the wonders of a scraper). The nozzle will clean itself which means you will get great cosplay prints over and over again. The bed will automatically calibrate and adjust to eliminate any human errors associated with leveling.
The screen is clean and easy to read. The other good thing is it uses the more common filament diameter of 2.85 mm (sometimes called 3mm). This is a personal preference, but I've always liked 2.85 mm for a number of reasons.
The best thing about TAZ 6 is it has a huge print volume (the 3rd largest in this cosplay list). Additionally, it has great resolution and incredibly high print speed.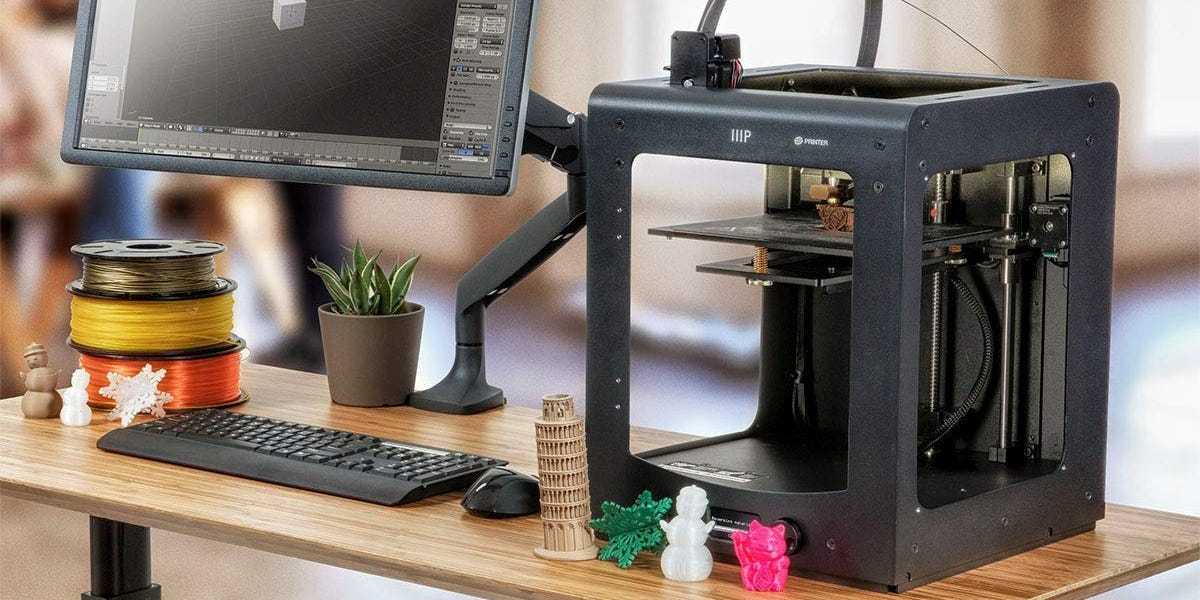 Check, check, and check. 
Anyone who wants the best 3D printer for cosplay will realize this is an incredible option, as long as you can live with the price tag.
Self-cleaning nozzle
Super sturdy
very solid design
Easy to use
Reliable Auto-calibration
Great print bed
Very expensive
Slicer software is not ideal
Check Latest Price
Why 3D Print For Cosplay?
Without a machine shop or a woodshop, how are you supposed to put together a cosplay? Makeup, an outfit, and some foam can only get you so far.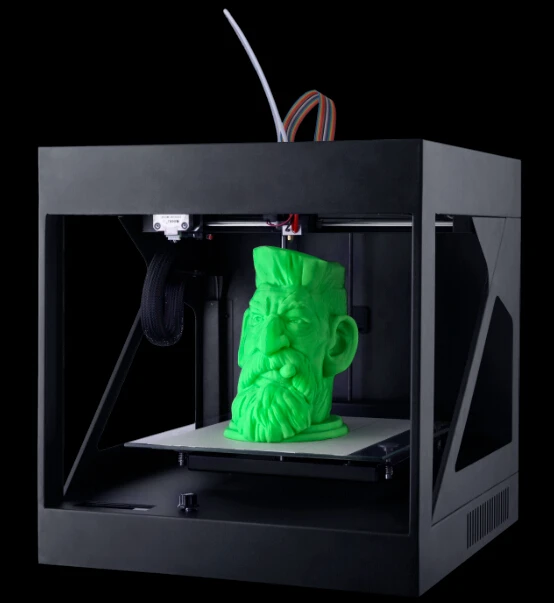 People have started to catch on that 3D printing for cosplay is a great choice for this area. 
But why? 
Cosplay is all about dressing and acting the part. You want to feel like the character you're portraying. Have you ever realized that when you're dressed like a businessperson you feel like a businessperson?
So how do you dress like Bucky, the Winter Soldier? You just take off your arm and get a hold of a nifty cybernetic prosthetic, right? 
Well, that's one option. The other option is 3D printing.
3D printing is great for cosplaying because there's so much flexibility with what you can print. Different colors, different materials, not to mention different geometries. The basics of 3D printing have always been if you can design it and your printer is big enough, you can make it. 
But not every 3D printer for cosplay is made alike. 
Let's take a look at what features matter when you're picking the best 3D printer for cosplay and armor making.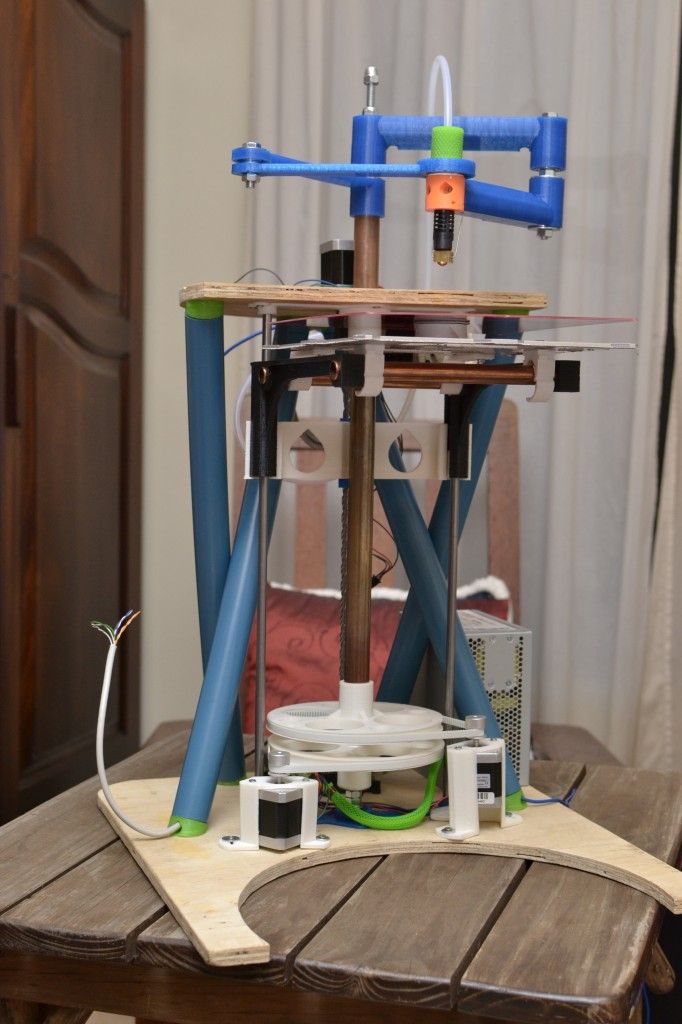 Features To Consider for A 3D Printer For Cosplay
3D printers have about a hundred different features you can focus on. Through trial and error, I learned which ones are important for different projects. For cosplaying, there are two really important features:
Build volume, and
Resolution
There are also a dozen other features that are going to come in handy. Let's take a look at what I mean.
Build Volume

The build volume of a 3D printer is how big of a part you can print. In other words, what's the biggest cuboid (3D rectangle) you can print? 3D printer companies are polite, though. They realize we aren't all math whizzes, so they give us the build volume in 3 dimensions.
A printer's spec sheet might read something like "Build volume: 10 inches x 8 inches x 6 inches". If you're following along at home, this means you can print a cuboid that's 10 inches wide, 8 inches long, and 6 inches tall.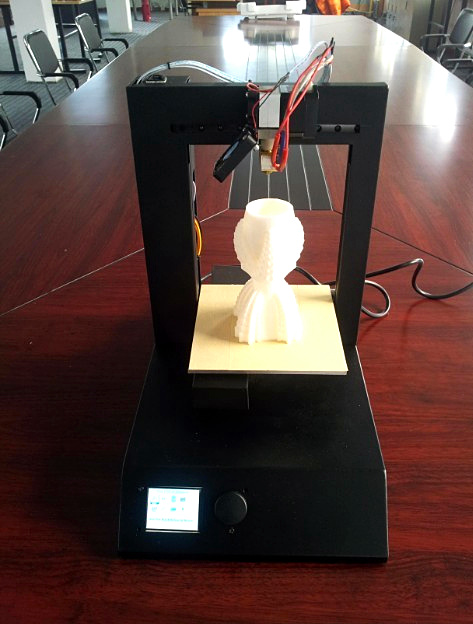 That's the biggest shape.
If you want to print a part that's 11 x 10 x 10, then this printer will not work for you. Of course, there are ways to design around this constraint, but let's not overcomplicate things, okay? 
To recap; the best feature of your 3D printer for cosplay? Your printer's build volume needs to be big enough to print the part you want. Your Winter Soldier cosplay might wind up looking like a T-Rex if your printer is undersized.
Resolution
The next most important 3D printer feature for cosplaying is resolution.
Now, this concept is more technical but let's keep it simple. 3D printers have a specific resolution. Compare this to the resolution of a picture you might see online. We can all agree that a 480p picture looks a lot different than a 4K picture.
Just like the pixels in that picture, a 3D printer has limits to its resolution.
A 3D printer with high resolution can print a beautifully rounded sphere.
A 3D printer with low resolution will print a sphere that looks like it came from Minecraft. 
For more professional-looking cosplays, you're going to want to lean towards the higher-resolution printers. They will create more rounded and realistic-looking shapes and curves. This matters a lot. I mean, unless you're cosplaying as a Creeper, I guess.

The problem with high resolution? 
High sticker price. Of course. 
But the difference between high and low printer resolution is the difference between a Groot cosplay and a Plank cosplay. There's a bit of a balancing act to find a 3D printer for cosplay with a quality resolution at a reasonable price. Don't worry, we cover this in our product reviews.
Filament Types
There are a ton of different types of filaments you can use on a 3D printer. 
For reference, "filament" is another word for the type of material you can print with.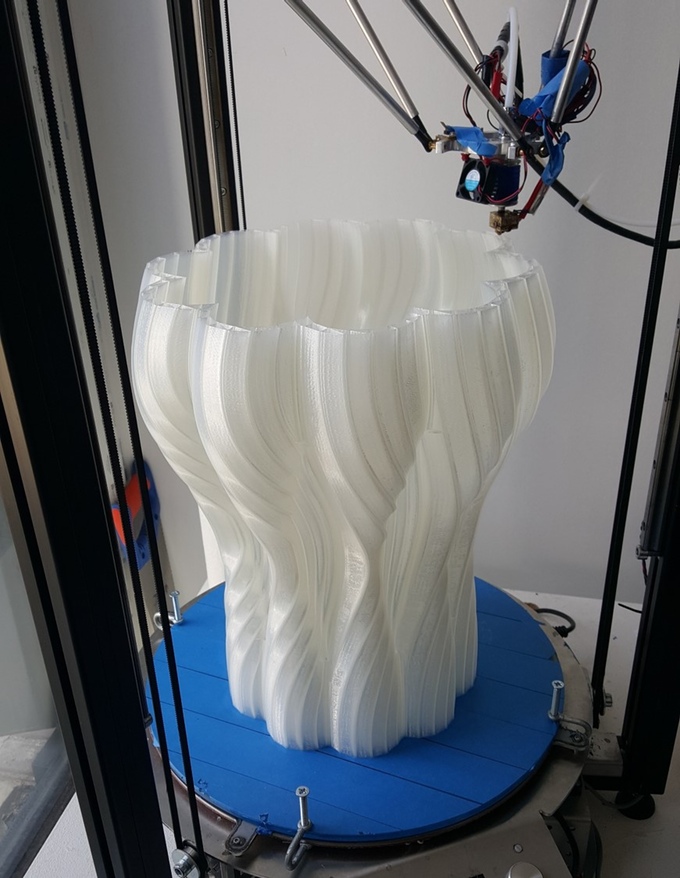 Common filaments are PLA, ABS, and Nylon – but there are so many more! Did you know there's a wood-grain PLA filament that actually looks like wood when the print is finished? Imagine how your Groot cosplay will look when you use that bad boy.
There's also a glow-in-the-dark line of filaments that would be great for a Cheshire Cat cosplay. Or carbon-fiber-infused filaments for your Genji cosplay. You can start to imagine all the different options as you scroll a list of filament types.
The problem is that some 3D printers for cosplay can't print certain filament types. It all comes down to how hot the hot-end, or extruder, can get. A higher max temp for an extruder means you can print more types of filaments. If your printer limits the type of filaments you can use, it also limits the types of cosplay you can perform.
HATCHBOX 1.75mm Black PLA 3D Printer Filament, 1…
Sale
SUNLU PLA 3D Printer Filament, 1.
75 PLA Filament…
OVERTURE PETG Filament 1.75mm, 3D Printer…
Ease Of Use
The last consideration is how easy the printer is to use. This is a little harder to quantify and the specs won't tell you a good story of how easy it is to use the printer. You can learn more about how easy a printer is to use by talking to people who own the printer, reading reviews online, or using the printer on your own.
Ultimately, you want a 3D printer for cosplay that's easy to use so you're not spending unnecessary time troubleshooting and fixing the printer.
Conclusion
There's a lot to think about here. You're a cosplayer and you want the best 3D printer for cosplay for your own props and costumes. Look at all the choices you have! 
First, you have to consider what size items you'll be printing. The build volume will limit how big you can go. Your Hulk cosplay won't be so Incredible if all of the pieces have to be shrunk down to fit your printer.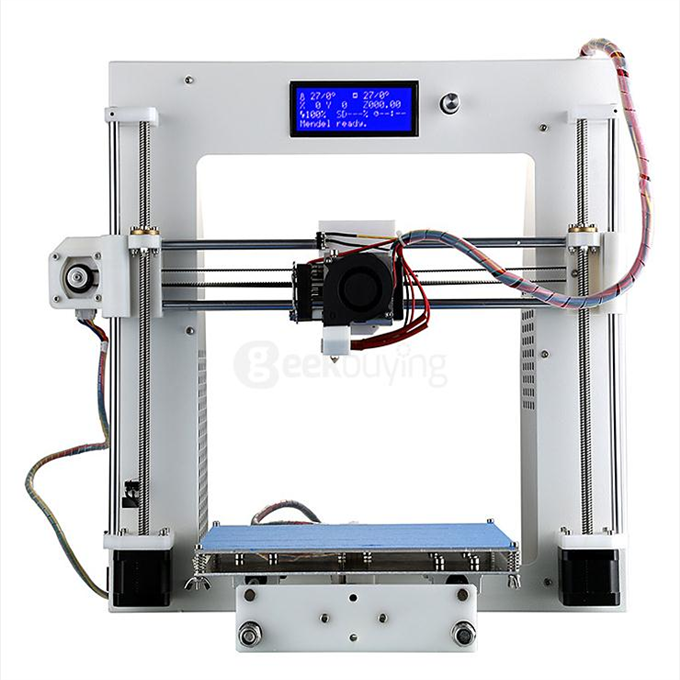 The next important feature is the resolution. If you're making a lot of rounded and curved features, you'll want to go for a printer with a low number for its resolution value. Finally, you'll want to take a look at how easy the printer is to use, and how many different types of filaments you can print using it. You don't want to buy a 3D printer for cosplay and realize that it doesn't print the type of material you want.
Lastly, you also have to make sure the printer fits in your budget. At the end of the day, anyone of these printers is great for 3D printing cosplay, and you'll be happy with any of the options you pick. 
Pat Nathaniel
Pat is the editor-in-chief at Printing Atoms. He has a BS in Mechanical Engineering from the University of Florida and wants to spread the word on 3D printing. When he's not writing, he likes to tinker with his Ender 3 Pro, test filament brands, and scuba dive.
Choosing the best 3D printer for printing miniatures
3DPrintStory &nbsp &nbsp Reviews &nbsp &nbsp Choosing the best 3D printer for printing miniatures
The use of 3D printers for printing game miniatures is gaining more and more popularity today.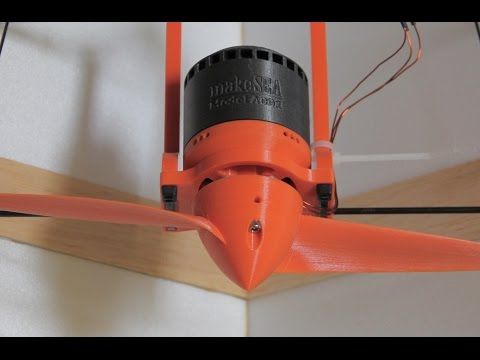 As the price of 3D printers continues to fall, it is likely that the demand for 3D printed game miniatures will only continue to rise.
If you pick the right 3D printer, you can get amazing 3D models for board games or to put an inspirational action figure from your favorite game on your desktop.
Today's desktop 3D printers have become reliable, easy to use and provide decent quality finished products.
How to choose a 3D miniature printer?
There is a wide range of desktop 3D printers that can be used for 3D miniature printing at home. And if you study the market a bit, or at least the options below, you can get great detailed 3D models.
With the right 3D printer, you can print your own figurines and even create your own board games.
If you don't want to design 3D models of figurines from scratch (and this will really require some skills and time from you), then you can find interesting 3D models on sites with free 3D printable models.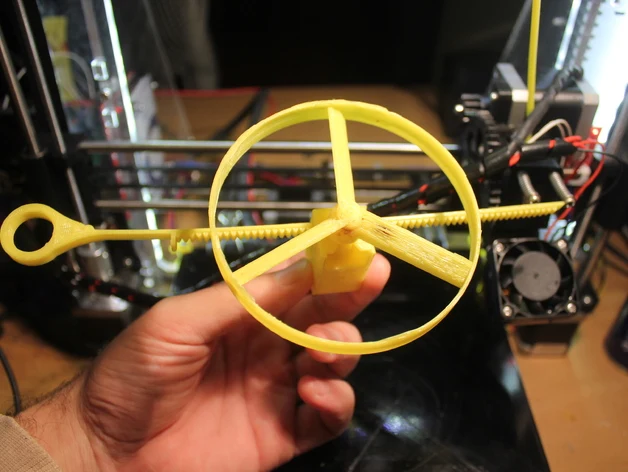 After downloading the model, you can immediately print it or edit it before 3D printing for your own needs. We also recommend that you familiarize yourself with interesting 3D models from Dutchmogul. Perhaps in his wonderful collection you will find something interesting for yourself.
To get the same level of detail as the thumbnails above, your 3D printer must meet certain criteria. The most important feature of a 3D printer to consider is the level of detail it can reproduce. This criterion is formed based on the following parameters:
Nozzle diameter
To create a 3D miniature, heated plastic is extruded through a hole. Orifice is the diameter of the nozzle. Make sure the 3D printer nozzle size is less than 0.4mm.
XY Movement Accuracy
Consideration should be given to the accuracy of the 3D printer's X and Y movement.
Layer Thickness
Layer Thickness is the height of each layer of heated plastic that is used to create a 3D figurine or miniature.
To get a more detailed model, you need to reduce the layer thickness. However, the low thickness means that 3D printing will take longer. In order to print a detailed miniature, you will most likely need a 3D printer that can print with layer thicknesses of 100 microns (0.1 mm) or less.
Material type
The most common materials used in 3D printers are ABS or PLA. To get a good surface, after 3D printing, it should be post-processed. If you are using ABS plastic, you can sand the miniature and steam it in acetone to get a smooth surface. It is also worth paying attention to PETG plastics, which are gaining more and more attention and positive user reviews.
Thumbnail size (scale)
If you want to start 3D printing game miniatures, think about the size you would like to get.
A 28mm (~1:58 scale) or 54mm (~1:32 scale) miniature can be made with a standard desktop 3D printer that melts plastic filament. To make a smaller miniature, you will need an SLA Resin printer, which uses liquid resin and strengthens it.
In addition to the figurine, you can also print larger models. 3D printing large models such as houses, huts, castles, trees, and tanks will require more expensive 3D printers that provide faster speeds with good 3D print quality. But there is an important point in the choice. It is better to choose high-quality 3D printing than a large one. You can always separate larger models for printing and then join them together using the same adhesive. The result will be much better than lower quality 3D printing on a 3D printer with a large workspace.
HICTOP CR-10S 3D printer
Value for money, the Hictop CR-10S is one of the best and most affordable budget 3D printers on the market. The Prusa i3 3D printer was taken as the basis for the design.
The Hictop printer uses quality materials for the power supply, motherboard and motion control systems. The metal framework is a rigid and strong design.
The Hictop printer will arrive unassembled, but assembly is easy.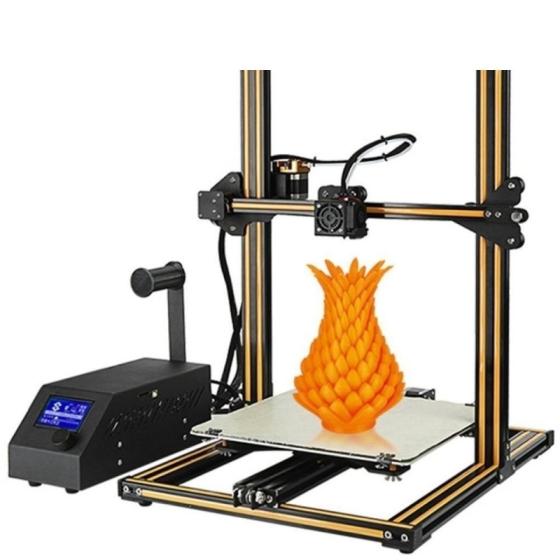 You will have to essentially screw in four bolts and connect the necessary wires. That is, you can proceed directly to 3D printing almost immediately after purchase.
The "S" at the end of the CR-10S stands for two Z-axis lead screws and stepper motors.
Dual axis system improves extruder movement accuracy. As a result, you naturally get more accurate 3D printing overall. This is an excellent inexpensive 3D printer that is suitable for 3D printing miniatures and figurines for board games.
The Hictop 3D printer has a mechanism to control the remaining amount of plastic. If the plastic runs out, the printer will go into pause mode and after feeding new material, you can continue printing from the area where you left off. This is a particularly relevant feature for printing large-scale 3D models.
These 3D printers are quite popular, so you will find a lot of information and tips on how to use them online. In addition, thanks to an active community, the Hictop CR-10S has a large number of modifications and upgrades that you can implement yourself and improve its already decent 3D printing quality.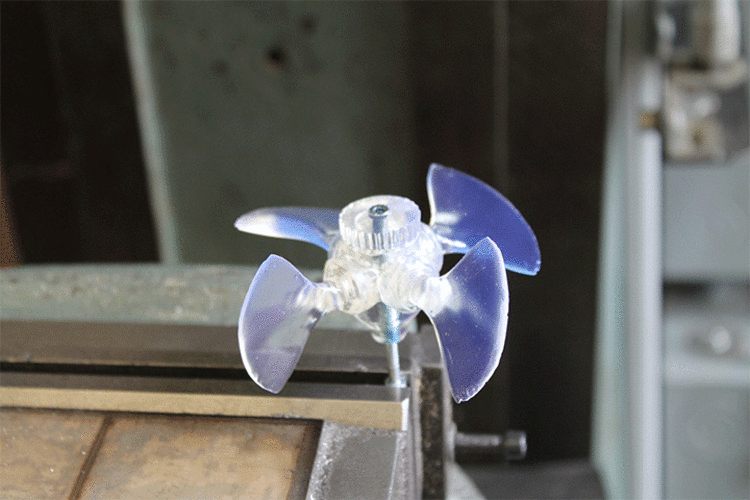 Hictop CR-10S is a quality and affordable 3D printer, which is definitely suitable for 3D printing miniatures and figures of characters from your favorite games or movies.
FLASHFORGE CREATOR PRO 3D printer
FlashForge 3D Printer Creator Pro took inspiration from Makerbot Replica.
A nice feature of the FlashForge 3D printer is that it includes all the custom enhancements from Makerbot. These upgrades include:
Metal desktop supports. Thus, the working table became more stable during heating and assembling.
Plastic-coated knobs for easy workbench calibration.
The Central Processing Unit (CPU) supports Sailfish firmware which allows automatic calibration. In addition, the CPU helps regulate heat and delivers higher quality 3D prints.
The above features make the Creator Pro an excellent miniature 3D printer.
In addition, this 3D printer is made in a closed case, which allows you to print ABS plastic with much less difficulty.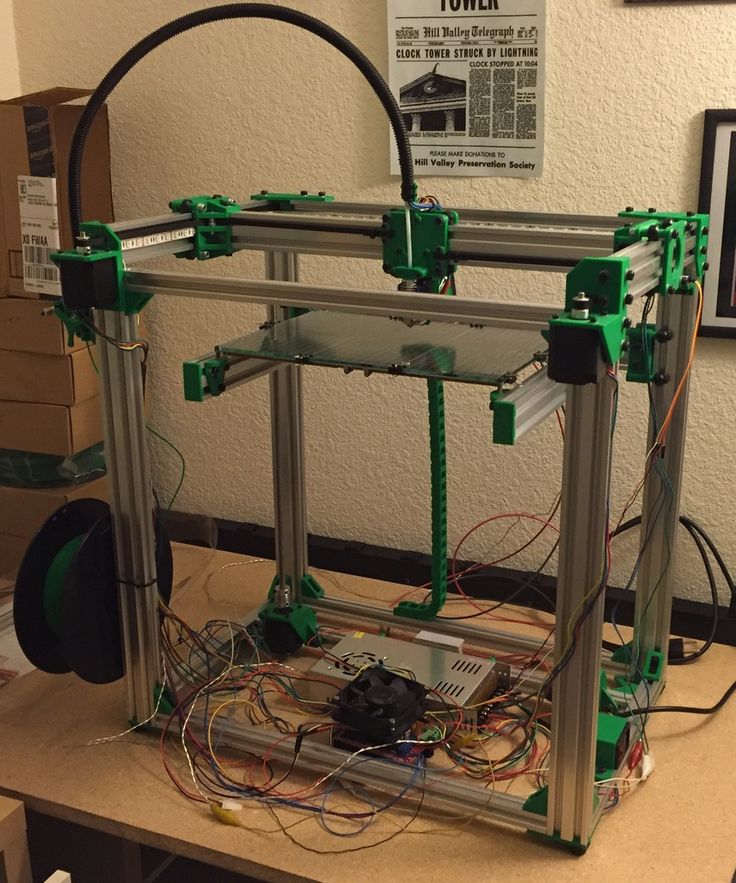 Creator Pro allows you to print two colors at the same time. If you plan to paint the finished model in the future, then you don't really need this feature, but in general it gives you much more options than the standard analogues with one extruder.
Since the Creator Pro is based on the Makerbot Replica, there is a lot of information available on the internet about this 3D printer.
3D printer SINDOH DP200 3DWOX
If you are looking for a reliable 3D printer for printing miniatures, then you should pay attention to Sindoh DP200 3DWOX. This is the best choice if you want to make 3D mini figures.
This 3D printer is easy to use, suitable even for beginners in the world of 3D printing. Below are some of its features:
3D printing table covered with aluminum PTFE.
3D printing resolution is 50 microns (0.05 mm).
Equipped with a high efficiency particulate air filter and a closed chamber for 3D printing, which is especially good when using ABS plastics.
Easy to use material cartridge chamber.
Sindoh does an excellent job of printing minifigures in high detail.
One of the disadvantages of the Sindoh DP200 printer is that it can only use manufacturer's filament. Consequently, you will pay more money for cartridges because you will not be able to use materials from other manufacturers. The price of these cartridges, of course, is higher than analogues.
Otherwise, the Sindoh DP200 3DWOX 3D printer is a great option for high quality 3D printing of detailed models.
DREMEL DIGILAB 3D printer
The use of SLA technology for 3D printing helps to obtain miniature products of very high quality. SLA also helps print miniature parts as small as 28mm. The price of this wonderful 3D printer is comparable to the cost of a laptop.
SLA printing differs from FFF printing in the very essence of the processes. During SLA 3D printing, liquid resin is baked using a UV laser. The formation of the part looks like a gradual lifting of the finished model and a bath with liquid material.
Industrial 3D stereolithography printers now available at home! The Dremel Digilab 3D printer has proven itself as a hobby printer, which differs from expensive industrial analogues in its exceptionally smaller workspace.
Key Features of the Dremel Digilab 3D Printer:
The minimum wall thickness of the 3D model is 25 µm (0.025mm).
Faster 3D printing compared to FFF 3D printers.
Excellent surface quality of the finished 3D model.
Digilab is a great SLA 3D printer. It is easy to use and, according to user reviews, reliable.
With this 3D printer, you can use resins to make investment casting molds. It can also be used to make jewelry by casting metals.
Some disadvantages of using SLA for 3D printing:
It's expensive. The resin needs to be updated, as over time it ages and loses the necessary properties.
Resins require maintenance. Make sure you start 3D printing only after the balloons created by adding resin to the tank are gone. When you're done printing, you should clean the tank thoroughly to remove cured resin, which can affect the quality of subsequent 3D prints.
When cleaning this 3D printer, be careful to use latex gloves and alcohol.
Conclusions
This article is to help you choose a desktop 3D printer to print board game models or just beautiful fantasy characters and landscapes. 3D printers and board games are a very good combination, and the models listed above are a good choice if you want to create your own game miniatures.
We hope you found this overview helpful. Good luck with your ideas in the world of 3D printing!
3D printer types, materials, etc.
Affordable, reliable Formlabs 3D printers for office and workshop use set the industry standard for professional 3D printing for businesses around the world. Scale your prototyping and manufacturing with cost-effective, high-resolution models and print-quality industrial 3D printers.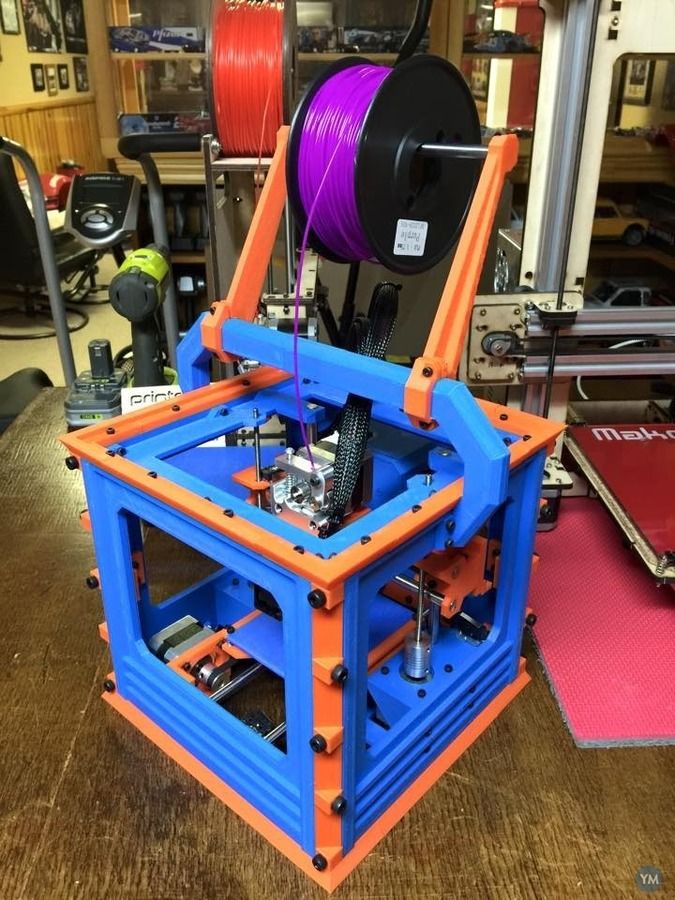 Industry Leading LFS Desktop 3D Printer
(Low Force Stereolithography)
Learn More About Form 3
First Affordable High Volume Resin 3D Printer
Learn More About Form 3L
Scalable multi-printer solution
The industrial power of selective laser sintering in your workshop
Explore Fuse 1
3D printing or Additive Manufacturing (AM) technologies are used to produce three-dimensional physical products from models created using computer-aided design (CAD), by sequentially adding material layer by layer.
Although 3D printing technologies have been around since the 1980s, only recent advances in machinery, materials and software have opened up the possibilities of 3D printing to a wider range of companies - previously only a few high-tech industries used such tools.
Today, affordable professional desktop and workshop 3D printers make it easier for businesses across industries to innovate. Such industries include engineering, manufacturing, dentistry, healthcare, education, entertainment, jewelry, and audiology.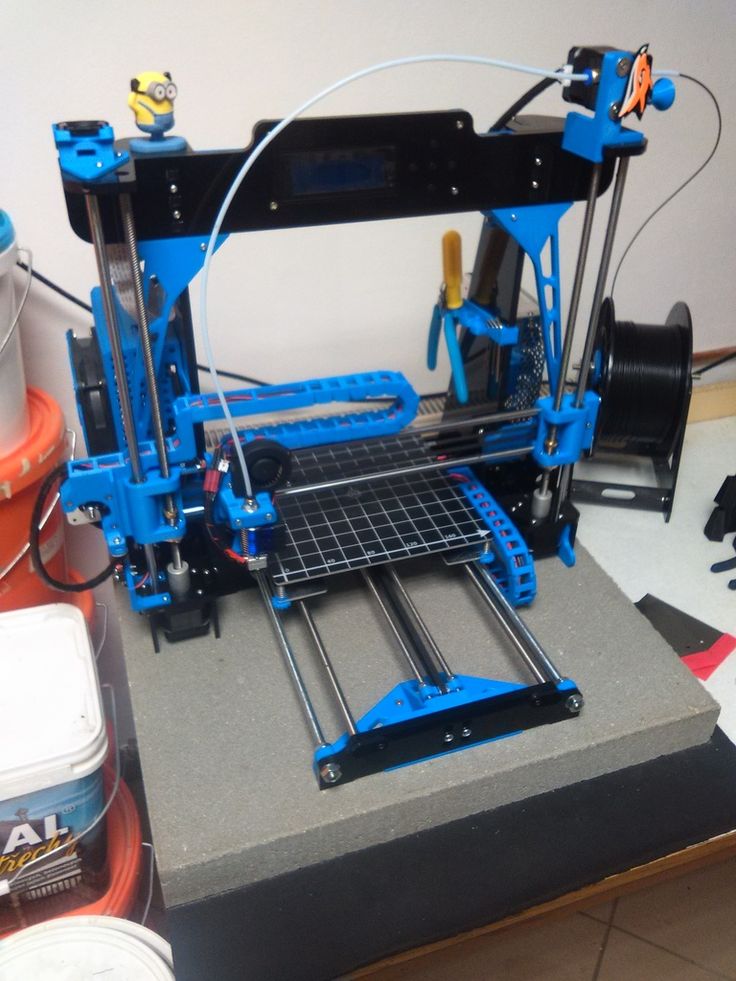 Any 3D printing process begins with the creation of a CAD model, which is exported to software to prepare the design for printing. Depending on the technology used in the 3D printer, models are made layer by layer by curing a photopolymer resin or by sintering a powder. The models are then removed from the printer and post-processed depending on the intended use.
3D printers create objects from 3D models, mathematical representations of 3D surfaces created using computer-aided design (CAD) software from 3D scan data. The design is then exported to an STL or OBJ file, which is read by the 3D printing software.
3D printers come with software for setting print parameters and the ability to analyze the digital model in layers, which are horizontal sections of the printed object. Customizable print options include model orientation, support structures (if required), layer height setting, and resin type. Once the settings are complete, the software sends instructions to the printer via a wireless or cable connection.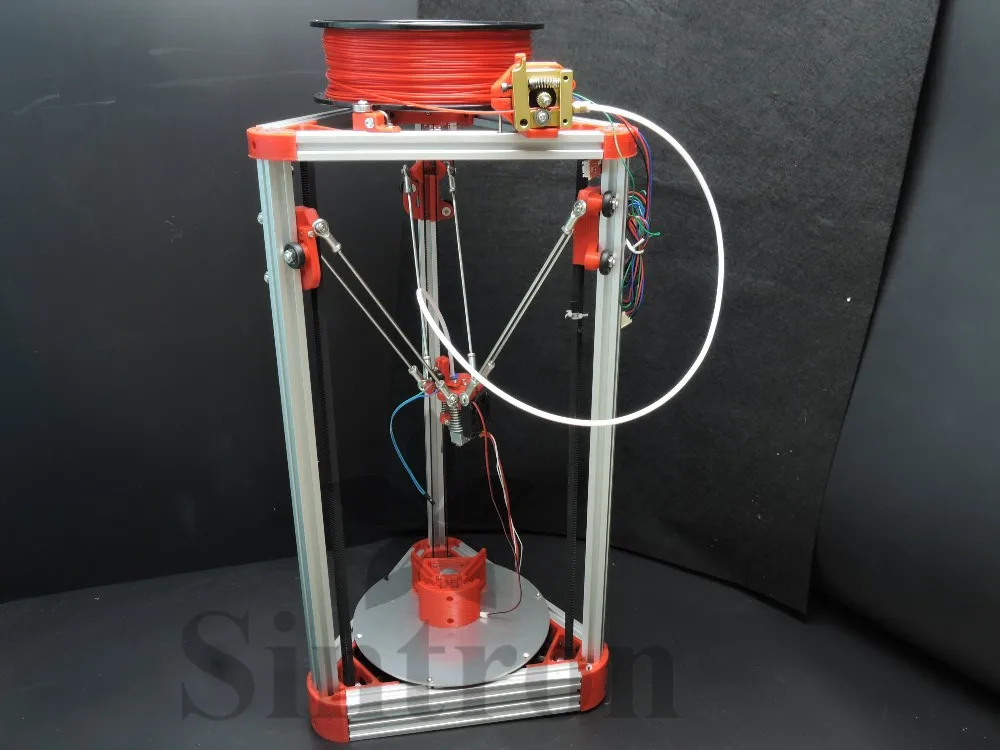 Some 3D printers use a laser to turn liquid photopolymer resin into hardened plastic, others create objects by sintering small particles of polymer powder at high temperatures. Most 3D printers can perform the printing process without an operator, and modern systems automatically refill the material needed to create objects from cartridges.
Depending on technology and material, printed models may require washing with isopropyl alcohol (IPA) to remove uncured polymers from their surface, final curing to stabilize mechanical properties, manual processing to remove supporting structures, or cleaning with compressed air or an appropriate apparatus to remove excess powder. Some of these processes can be automated with accessories.
3D printed objects can be used immediately or after post-processing and necessary finishing by machining, decorating, painting, fastening or joining. Often 3D printing also serves as an intermediate step, being used in combination with traditional manufacturing methods such as casting blanks for jewelry and dental prostheses, or molds for custom products.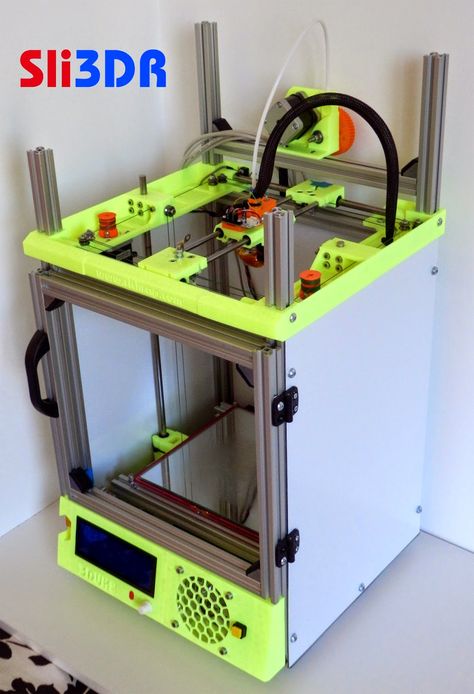 Can't find the 3D printing technology that best suits your needs? In this video tutorial, we compare Fused Deposition Modeling (FDM), Stereolithography (SLA), and Selective Laser Sintering (SLS) technologies in terms of the top factors to consider when purchasing.
Each 3D printing technology has its own advantages and disadvantages, making them better suited for different applications. In this video, we compare the functional and visual performance of Fused Deposition Modeling (FDM), Stereolithography (SLA), and Selective Laser Sintering (SLS) 3D printers so you can find the solution that best suits your needs.
Do you need to produce custom models or prototypes quickly? Compared to hiring a third party or using traditional methods such as machining, having your own 3D printer cuts lead time by weeks. In this video, we compare print speeds using 3D printing technologies such as Fused Deposition Modeling (FDM), Stereolithography (SLA), and Selective Laser Sintering (SLS).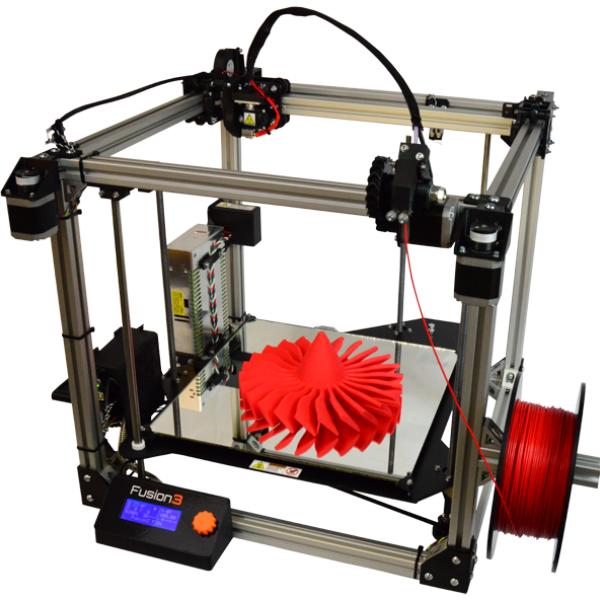 3D printer cost comparison goes beyond labeled prices, which do not give you an idea of ​​the actual cost of a 3D printed model. Learn about the three factors to consider to learn about costs when using 3D printing technologies such as Fused Deposition Modeling (FDM), Stereolithography (SLA), and Selective Laser Sintering (SLS).
Using traditional manufacturing processes, a model can take weeks or months to complete. 3D printing turns CAD models into physical objects within a few hours: in this way, products and their combinations can be created based on one-time conceptual models, as well as functional prototypes, and even small production runs can be tested. This enables developers and engineers to develop ideas faster and helps companies bring products to market faster.
3D printing eliminates the need for expensive injection molding or machining tools and equipment; the same equipment can be used to create parts of various geometries, from prototyping to production.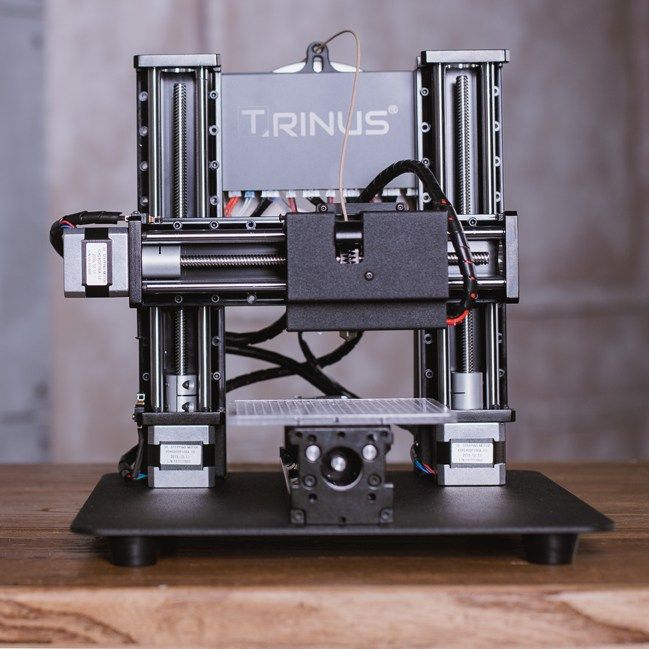 As 3D printing becomes more relevant in the production of functional end products, it can complement or replace traditional manufacturing methods for a growing range of small to medium volume products.
From shoes and clothing to bicycles, we are surrounded by uniformity as businesses strive to standardize products and make production more economical. 3D printing allows you to change only the digital design and adapt each product to the client's requirements without additional equipment costs. Because of this, 3D printing has found its way into industries where custom fit is key, such as medicine and dentistry, but as 3D printing becomes more accessible, it is increasingly being used to mass-modify consumer products.
3D printing can create complex shapes such as overhangs, microchannels and organic shapes that would be expensive or even impossible to produce with traditional manufacturing methods. This makes it possible to form combinations from fewer individual parts, reduce weight, reduce the number of weak joints and reduce assembly time, which opens up new possibilities in the field of design and construction.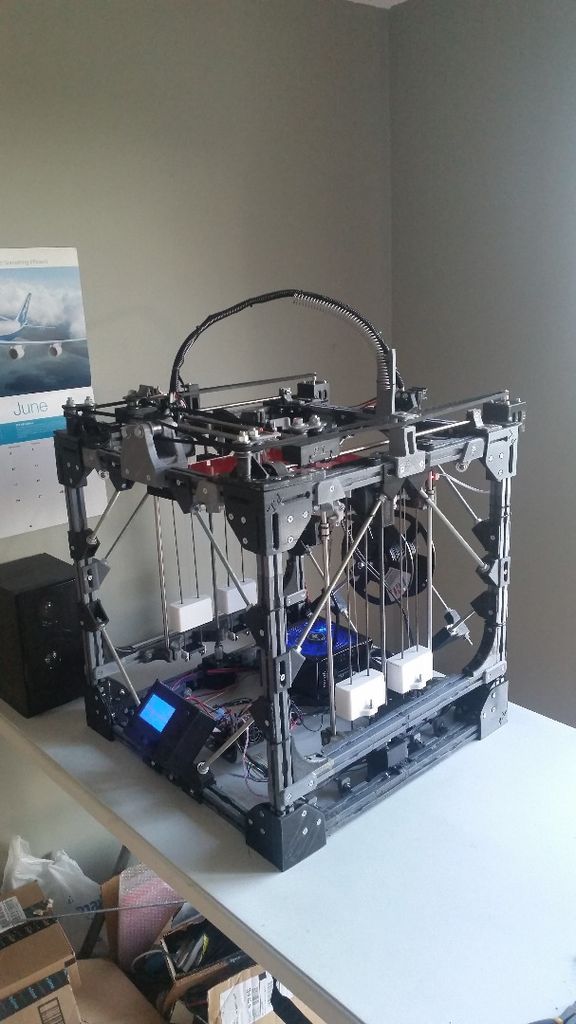 Product development is a cyclical process consisting of several stages of testing, evaluation and adjustment. Finding and fixing flaws in templates early on can help companies avoid costly redesigns and additional tooling during the manufacturing process. With 3D printing, engineers can thoroughly test prototypes that look and work like final products before they go into production, and reduce the risks associated with usability and manufacturing complexity.
By creating the necessary prototypes and 3D printing special tools, molds and production aids, manufacturing companies can automate production and optimize workflows at a much lower cost and in much faster time than traditional manufacturing. Thus, production costs are reduced and defects are prevented, quality is improved, assembly is accelerated and labor productivity is increased.
Digital Dentistry reduces the risks and uncertainties associated with human error, enabling consistent quality and accuracy at every step of the workflow, and improving patient care.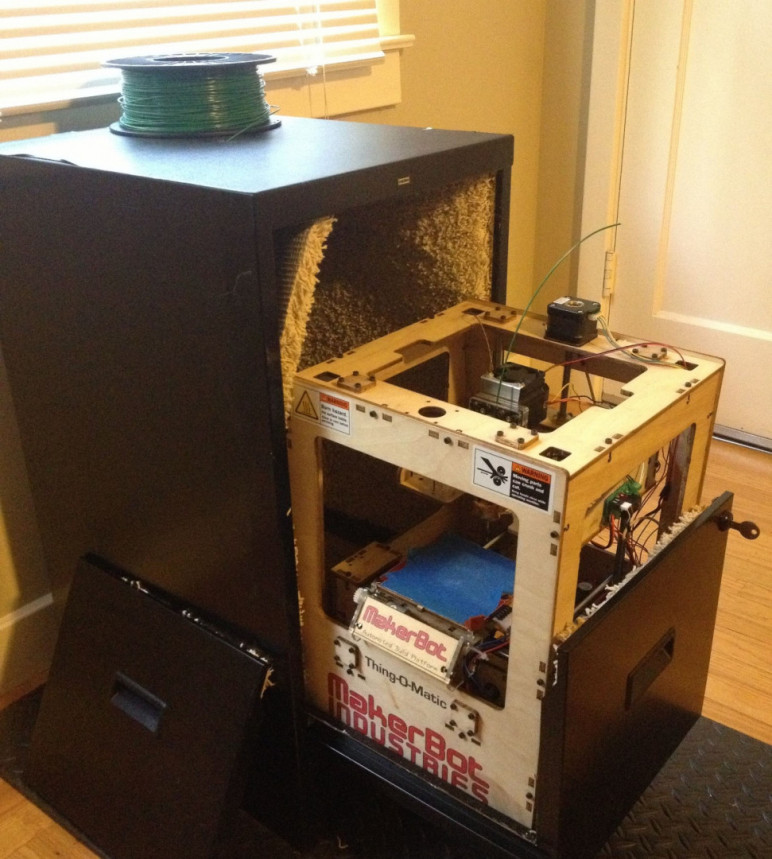 3D printers can produce a range of high quality custom products at low cost, providing exceptional fit and reproducible results.
3D printers are versatile tools for creating immersive learning and research environments. They stimulate creativity and introduce students to professional-level technology, enabling the implementation of the STEAM method in the fields of science, technology, art and design.
Affordable, professional-grade desktop 3D printing helps clinicians create medical devices that meet individual needs and improve patient outcomes. At the same time, the organization significantly reduces time and money costs: from laboratories to operating rooms.
High-resolution printed physical models are widely used in digital sculpting, 3D character modeling and prop making. 3D-printed models have been featured in animated films, video game characters, theatrical costumes, and even special effects for blockbuster films.
Professional jewelers use the power of CAD and 3D printing to rapidly prototype, customize jewelry to customer specifications and produce large batches of castings.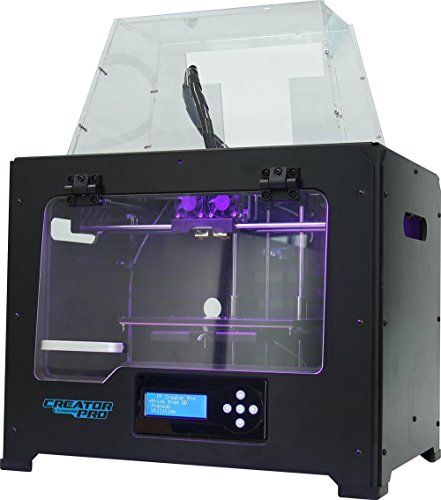 Digital tools allow you to create dense, highly detailed models without the tedious, error-prone production of stencils.
Formlabs offers two professional 3D printing technologies: stereolithography and selective laser sintering, making these powerful and user-friendly industrial production tools available to creative professionals around the world.
Stereolithographic (SLA) 3D printing uses a laser to turn liquid photopolymer resin into solid isotropic models.
The most common method is inverted stereolithography, in which a platform is lowered into a reservoir of polymer, leaving only a thin layer of liquid between the platform and the bottom of the reservoir. The galvanometers direct the laser through a transparent window under the resin tank to obtain a 3D cross section and selectively cure the resins. The model is formed from successive layers less than a hundred microns thick. If necessary, the protruding parts are supported by support structures attached to the platform.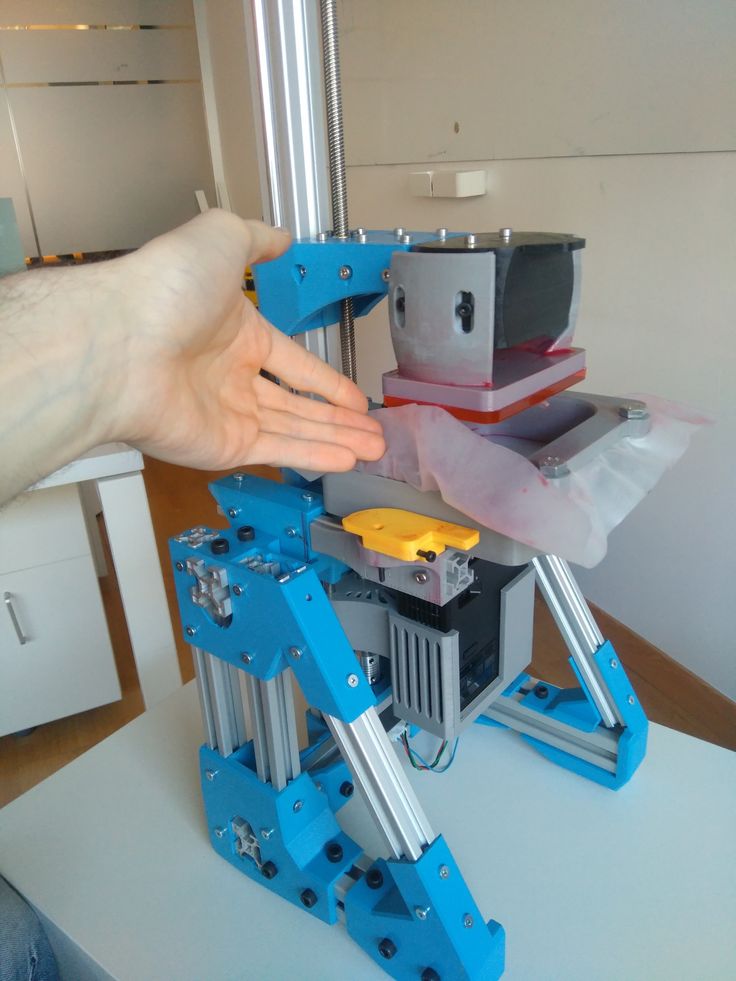 When the layer is completed, the model is lifted from the bottom of the tank to allow fresh polymer to flow under it, and the platform is lowered again. The process is repeated until the print is complete.
rapid prototyping;

functional prototyping;

concept modeling;

small-scale production;

manufacture of dental products;

Jewelry prototype making and casting
rapid prototyping;
functional prototyping;
concept modeling;
small-scale production;
manufacture of dental products;
jewelry prototyping and casting
Learn more about stereolithographic 3D printing
Selective laser sintering (SLS) 3D printers use a powerful laser to sinter small particles of polymer powder into a solid structure.
A thin layer of powder is applied to the top of the platform inside the build chamber, and the printer preheats the powder to just below the melting point of the feedstock.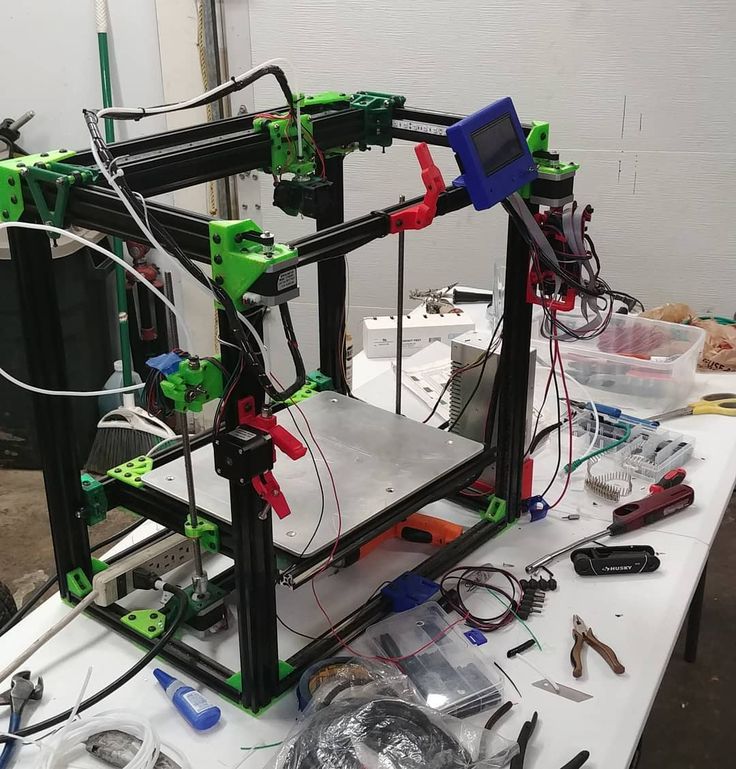 The laser scans the cross section of the 3D model and forms a solid object by mechanically fusing the particles. The unsprayed powder supports the model during printing and eliminates the need for special support structures. The platform is lowered into the build chamber one layer, typically 50-200 microns thick, and the recoater applies a new layer of powder from above. The laser then scans the next slice of the model and the process is repeated for each layer until the model is complete.
functional prototyping;

production of final models;

small-scale production and customization.
functional prototyping;
production of final models;
small-scale production and customization.
Learn more about selective laser sintering
The market for 3D printing materials is broad and growing: printers are being used to print everything from plastics to metals, and even potentially food and living tissue.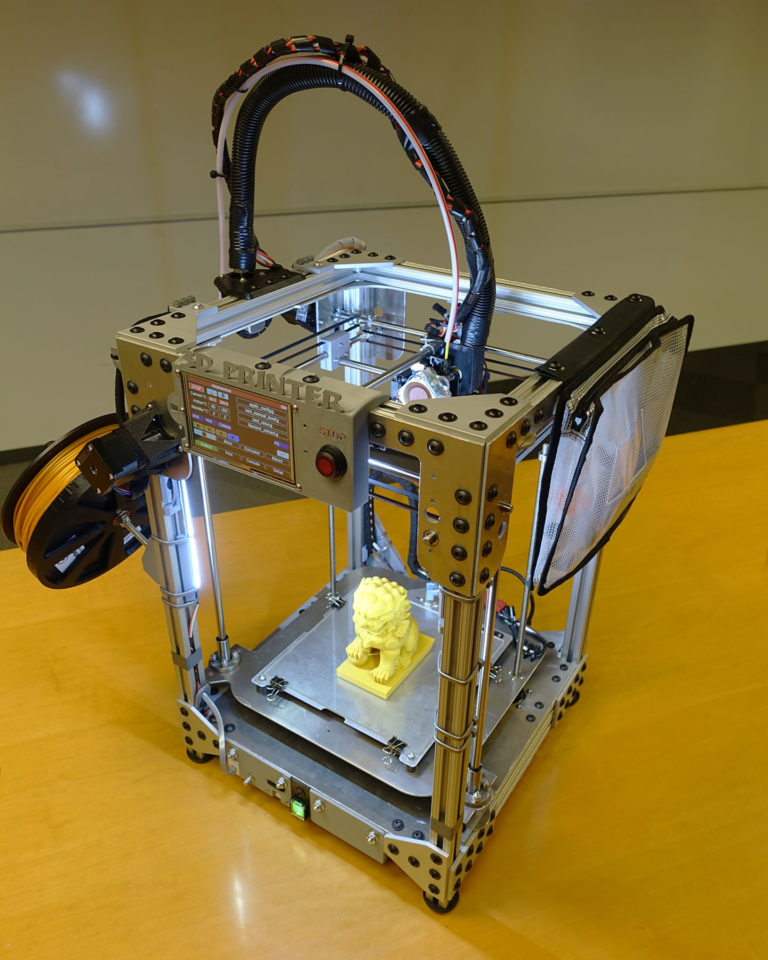 Formlabs offers the following range of photopolymer materials for desktop 3D printing.
Standard 3D printing materials provide high print resolution, excellent model performance and a smooth surface, ideal for rapid prototyping, product development and simulation.
Standard resins are available as Black, White, Gray resins for a matte finish and opacity, Clear for translucent prints, and Color Kit to match virtually any color.
View standard 3D printing resins
These are 3D printing materials for engineering, manufacturing and product design. They offer advanced functionality, withstand numerous test tests, work under stressful conditions and do not lose strength over time.
Engineering resins are ideal for 3D printing strong and accurate concept models and prototypes to quickly evaluate design quality, shape and fit, and optimize manufacturing processes.
Explore Engineering Resins
Dental Resins are empowering dental labs and dental practices to quickly, cost-effectively, and outsource a range of dental products ranging from dental models to biocompatible surgical templates, splints and orthodontic models of thermoformed retainers and aligners.