Best 3d printer for wood
5 Wood 3D Printers In 2022
Last Updated: October 19, 2022
Pat Nathaniel
Wood you care to take a look at some of the best wood 3D printers available? Well, you're barking up the right tree! (Oh no.)
Whether you want to print wood figurines, make wooden jewelry, or you aspire to live in a real life Minecraft — yew can finally branch out into these new projects.
We've picked out the top 5 wood 3D printers to choose from that'll leaf you amazed. (That was acorny intro. Our sincerest apolotrees.)
Okay, we'll cut out the wood puns now. Let's get right into the top 5 wood 3D printers!
MatterHackers Pulse XE
Check Latest Price
Prusa i3 MK3S+
Check Latest Price
Raise3D Pro3
Check Latest Price
Table of Contents
Wood 3D Printers At A Glance

1. Prusa i3 MK3S+ (Best Choice)
2. Raise3D Pro3 (Premium Choice)
3. MatterHackers Pulse XE (Best Value)
4. FlashForge Creator Pro (Best Wood 3D Printer for Beginners)
5. Creality Ender 3 S1 Pro (Best Mid-Range Wood 3D Printer)

What is Wood 3D Printing? (+ Tips for Great Prints!)
Temperature Settings for 3D Printing Wood
Advantages and Disadvantages of Wood 3D Printer
Is Wood PLA Actually Wood?
Is 3D Printed Wood Filament Strong?
What Can You Make With Wood Filament?
So Which Is The Best Wood 3D Printer? 
Wood 3D Printers At A Glance
1. Prusa i3 MK3S+ (Best Choice)
2. Raise3D Pro3 (Premium Choice)
3. MatterHackers Pulse XE (Best Value)
4. FlashForge Creator Pro (Best Wood 3D Printer for Beginners) 
5. Creality Ender 3 S1 (Best Mid-Range Wood 3D Printer)
1. Prusa i3 MK3S+
(Best Choice)
3D Printer Type: FDM | Materials: PLA, PETG, ASA, ABS, PC, HIPS, Flex, Nylon, Carbon Filled & Woodfill | Build Volume: 250 x 210 x 210 mm
The Prusa i3 MK3S+ is, simply put, a top-notch 3D printer.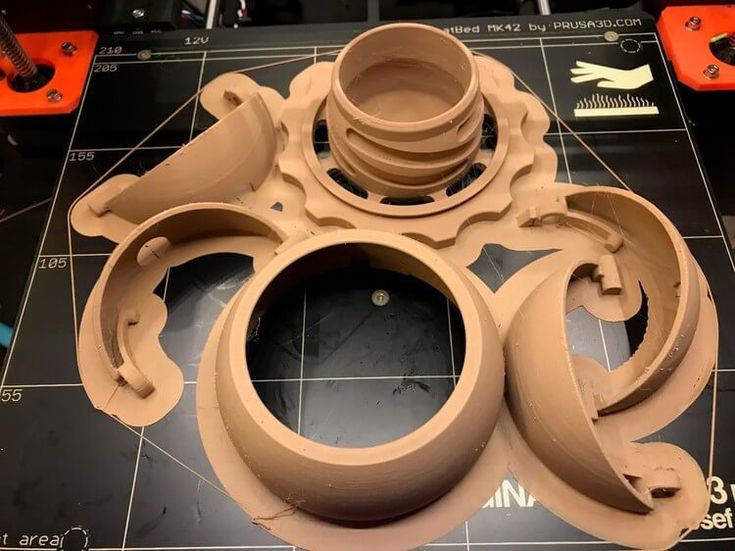 Want to print something wooden?  The Prusa's got your bark. (I know I said I'd stop, but this was too good to resist.)
You can buy a pre-assembled version of the MK3S+, or you can buy a cheaper DIY version. If you're new to 3D printing, don't worry — Prusa is noted for its super thorough documentation that really guides new users through every step of the assembling and printing process.
With a 240W power supply, the print bed can consistently and evenly heat up to 100 degrees Celsius. This way, the filament will stick properly to the print bed, which is crucial to a successful print. 
The MK3S+ comes with automatic bed leveling right out of the box. It also has a Stealth Mode setting for silent printing that enables you to become a 3D printing ninja. 
And that's not all. 
Let's talk software. The MK3S+ comes with PrusaSlicer, which is simply the best in its range. It has a mode for each skill level: beginner, advanced, and expert.
It also comes with multi-material support if you plan on working with different filaments in the same print or printing with water-soluble supports.
 If you want a great all-around printer for wood printing, and can either assemble it yourself or opt for the more expensive, assembled version, the Prusa i3 MKS3+ is your ideal choice and provides the best bang for your bark. (WHY????)
Automatic bed leveling
Powerful and intuitive software
Evenly and properly heated print bed
Amazing documentation
Pricey assembled version
No touchscreen
Check Latest Price
2.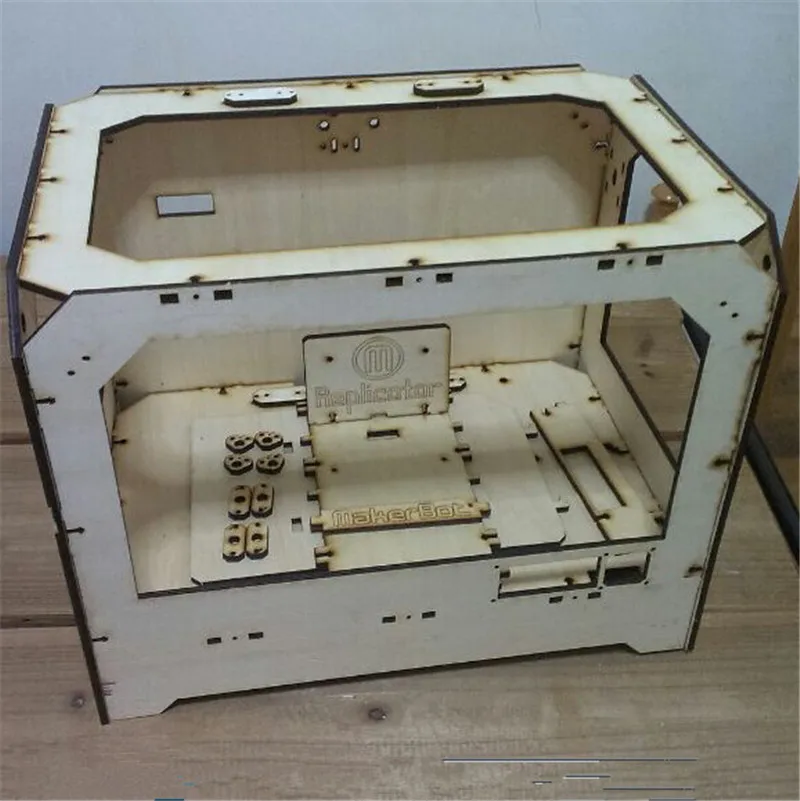 Raise3D Pro3
(Premium Choice)
3D Printer Type: FDM | Materials: PLA, ABS, HIPS, PC, TPU, TPE, PETG, ASA, PP, PVA, Nylon, Glass Fiber Infused, Carbon Fiber Infused, Metal Fill & Wood Fill | Build Volume: 300 x 300 x 300 mm
Production. That's the purpose of this printer summed up in one word. If you want to make rapid prototypes or have your own wood manufacturing factory at home — or just print really big builds — enter the Raise3D Pro3. 
It's a big 3D printer that comes with a dual extruder and a gigantic build plate at 300 x 300 x 300 mm. The most notable thing about this printer is the reliably amazing output. You can always count on a print turning out good with the Raise3D Pro 3.
Some printers you need to constantly tweak or adjust to make sure you're getting the best settings — but the Raise3D Pro3 prints amazingly right out of the box. It can flawlessly handle overhangs and print at layer thicknesses of 25 down to 10 microns.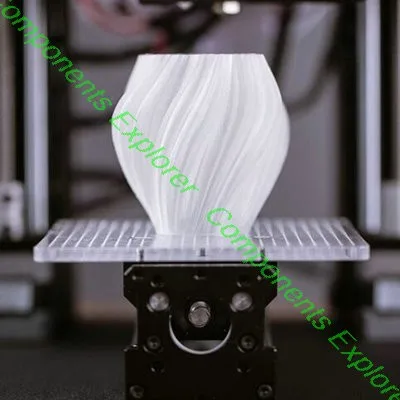 It also can print at up to a crazy fast 150 mm/s — that's what we mean when we say this printer's purpose is production.
The Pro3 comes with an abrasion-resistant nozzle, which is GREAT for wood — as well as another nozzle suited for PLA. Abrasive filaments can often be a pain in the metaphorical 3D printing backside, so it was great that Raise3D addressed this issue. 
Like its predecessor, the Pro 2, the Pro 3 has an HD camera for cool 3D printing time-lapses and monitoring the print — as well as a HEPA air filter to ensure a clean 3D printing process. It also comes with significant improvements from the Pro 2 such as a more stable bottom design.
So if you want a 3D printer for production or large prints, the Raise3D Pro3 is your printer. 
Robust and stable build
Consistently high-quality prints
10 microns layer thickness
Check Latest Price
3.
MatterHackers Pulse XE
(Best Value)
3D Printer Type: FDM | Materials: PVA, PLA, ABS, Nylon, Bronze PLA, Brass PLA, Wood PLA, Copper PLA, TPU, PETG, Carbon Fiber, Fiberglass, Aluminum PLA, Magnetic Iron PLA, ColorFabb XT CF20 (PET-G), CopperFill, BronzeFill, WoodFill, CorkFillr, Flexfill 98A TPU, PLA 3D870 (APLA) | Build Volume: 250 x 220 x 215 mm
Based on the Prusa i3 MKS3+, the MatterHackers Pulse XE is a solid, stable, and robustly built printer that was made for difficult filaments. 
MatterHackers, being a company that resells 3D printers, had key insights into what customers wanted in their printers. So, the Pulse XE is their effort to put all that feedback into one printer.
Here's the thing about the Pulse XE: Every component is really darn solid. It is as premium as you can get, using higher-end parts to ensure that it works super smoothly.
It comes with the Olsson Ruby which is literally a tiny ruby embedded in the tip of the Pulse XE's nozzle.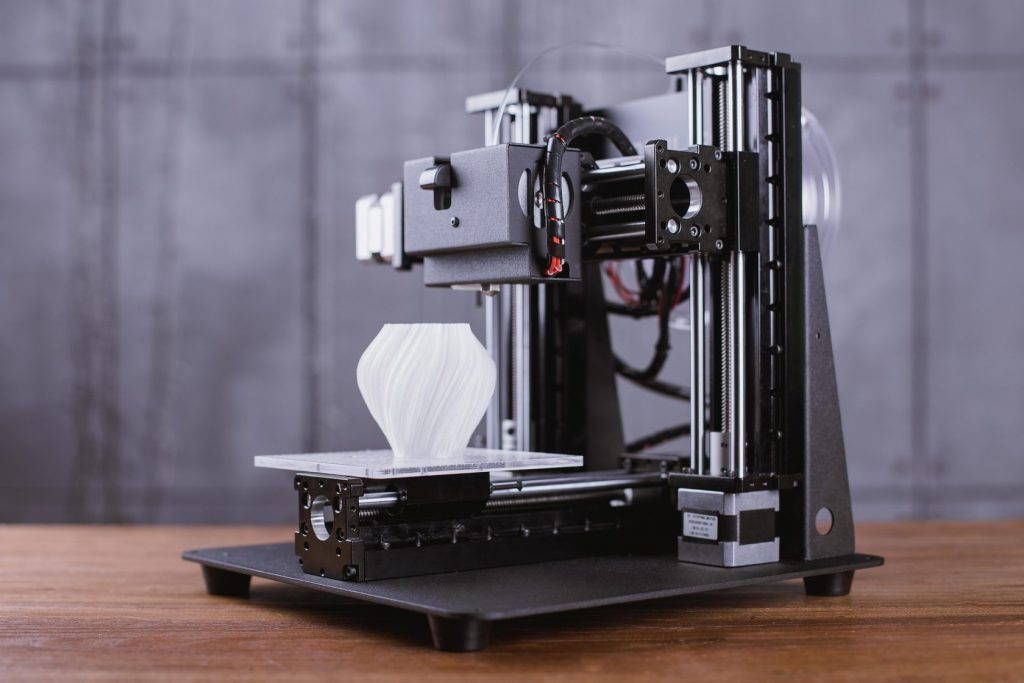 Wow. The ruby helps the nozzle resist abrasive and difficult materials i.e. wood 
We've got a decent build volume of 250 x 220 x 215 mm, which is more than enough for hobbyists and people making smaller to medium-sized parts. And it can print at a resolution of 20 microns. Due to its lateral-bed design, its speed can only go up to 60 mm/s — pretty good, but lower than what some similar printers are offering. 
The Pulse XE is ideal if you want a specialized printer to work not just with wood but other difficult filaments. If high quality — in your printer and your prints — is your priority, this printer is for you.
Automatic bed leveling
Solid printer build and high-quality parts
Prints well right out of the box with no need for tweaking settings or upgrading the printer
Comes with a magnetic removable build plate
Expensive
Not as fast as other printers in its range
Check Latest Price
4.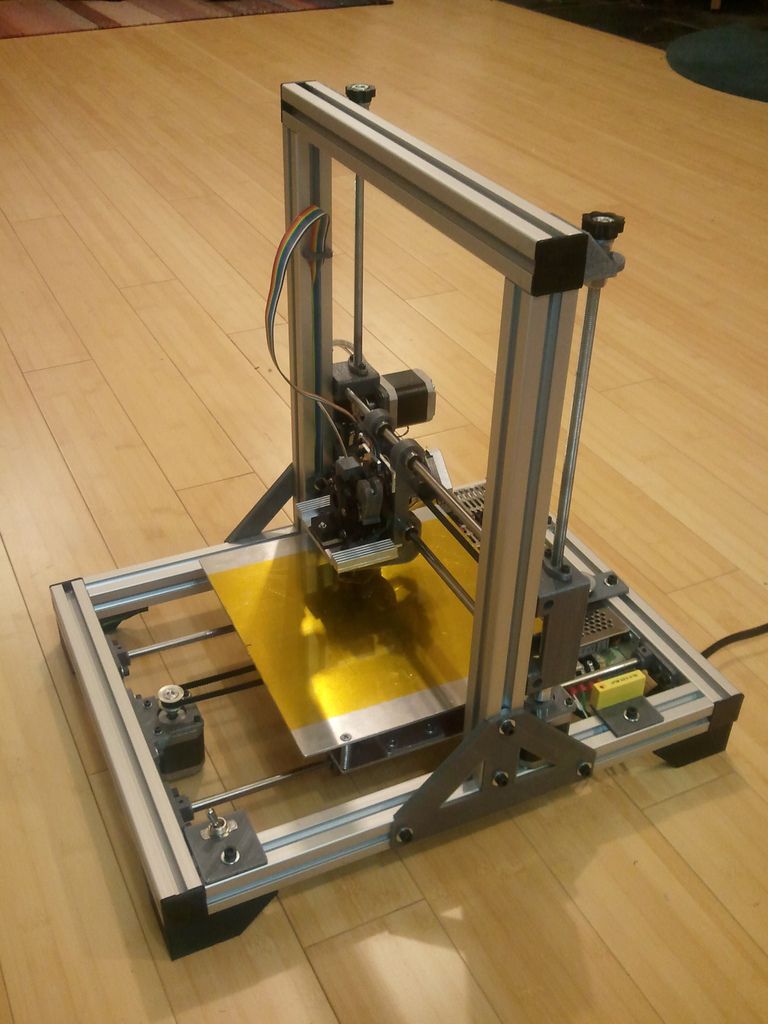 FlashForge Creator Pro
(Best Wood 3D Printer for Beginners)
3D Printer Type: FDM | Materials: PLA, ABS, PETG & TPU95A | Build Volume: 227 x 148 x 150 mm
New to 3D printing and want to print a bunch of wood stuff? Consider the FlashForge Creator Pro.
It's an enclosed printer — points to Flashforge for safety and cleanliness. Enclosures are also really handy for keeping a nice ambient temperature inside the printer, which can help your print turn out better. It also protects your print from the outside air and random gusts of wind that might just blow your half-finished Groot figurine out of the window and right into your neighbor's Thanksgiving dinner. 
It comes fully assembled and has a dual extruder — maybe a bit ambitious for a beginner, but still, a handy feature to get into once you're a bit more experienced with the ins and outs of 3D printing.
With a speed of up to 100 mm/s and a build volume of 225 x 145 x 150 mm, you can print objects relatively fast and you've got ample space to do it.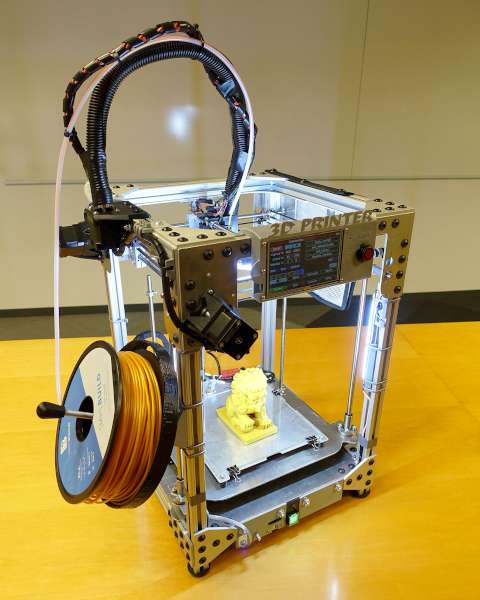 The Pro can print at resolutions from 100 up to 500 microns. Keep in mind that with this printer, smaller objects can sometimes have imperfections. The Pro is ideal for a beginner to print medium to larger-sized objects — if you want tiny objects with high-res detail, this probably isn't the printer for you.
Has an enclosure
Comes fully assembled
Dual extrusion
Beginner-friendly
Doesn't have Wifi connectivity without an SD card
Not ideal for super high-quality small objects
Check Latest Price
5.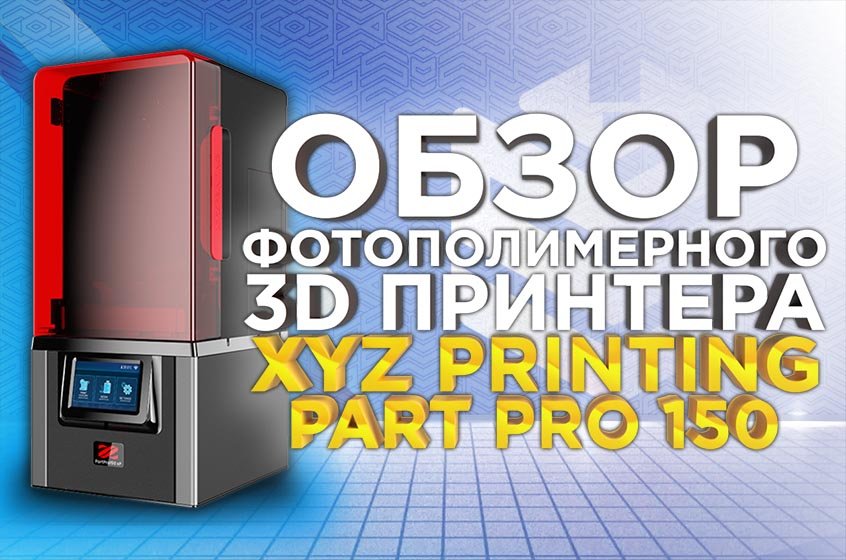 Creality Ender 3 S1 Pro
(Best Mid-Range Wood 3D Printer)
3D Printer Type: FDM | Materials: PLA, ABS, PVA, Wood, TPU, PETG, and PA | Build Volume: 220 x 220 x 270 mm
The newly released Creality Ender 3 S1 Pro is a mid-range, super capable printer with spectacular print quality similar to that of the Prusa i3 MK3S+ at almost half the price. It requires minimal assembly and is an upgrade of the Creality Ender 3 S1.
This printer is the one to get if you want top-quality and ease of use at an affordable price. It can print standard as well as engineering-grade filaments — so printing with wood filament is a piece of cake with this printer. 
A big advantage of the Pro is its direct extruder arrangement — it makes loading filament easier, as well as allows you to print with more flexible filaments.
There's also a fully metal hot-end that can reach up to 300 degrees Celsius, which, aside from being quite toasty, also enables you to print with just about any common filament out there.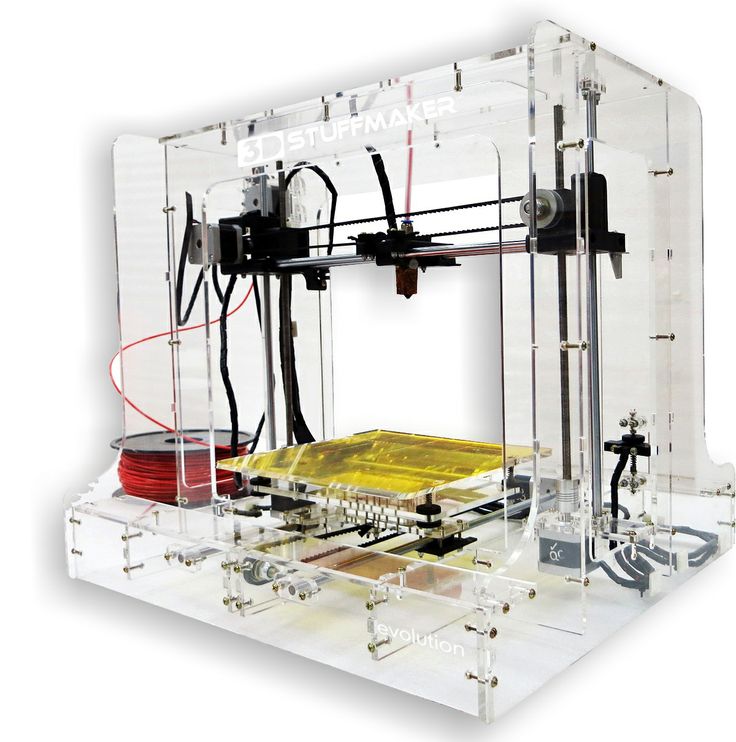 And this high-temperature hot end greatly decreases the risk of a clogged or jammed nozzle — which is a common problem with wood filament.
It also has a magnetic print bed which is resistant to higher temperatures, so that's a pretty neat addition as well to extend the life of the print bed.
Now, the Pro supposedly offers silent printing but unfortunately, it is anything but and likes to do the printing version of singing which is a whole lot of fan noise. If that's something you absolutely cannot accept, it probably will be a dealbreaker for you. All in all, this printer is great if you are on a budget and want the capabilities of a higher-end printer and don't mind the printing noise. 
Automatic bed leveling
Magnetic print bed resists higher temperatures
Direct extruder arrangement for better extrusion
PEI Spring Steel build plate
Get Discount (Official Store)
Check Latest Price
What is Wood 3D Printing? (+ Tips for Great Prints!)
Source: Youtube CNC Kitchen
Wood 3D printing is when you use wood filament to print wood-like models.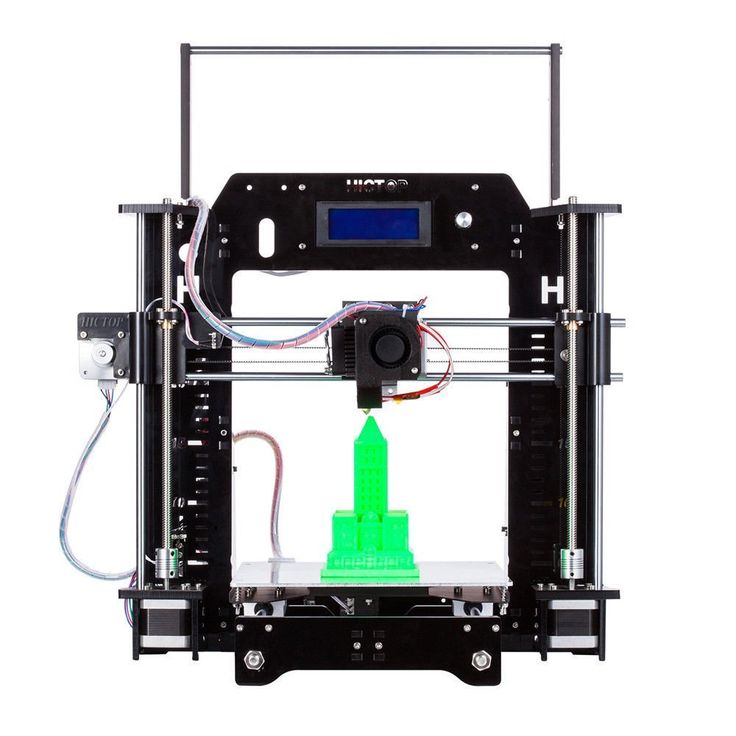 You can get wood filament for different types of trees, like birch, bamboo, and ebony, which is awesome. 
When you're printing wood, things are a bit different than with PLA. For starters, a nozzle of 0.5mm or more would be ideal to avoid jamming or clogging. 
It's generally a good idea to leave your print on fast speed, as well as use thicker layers — you don't need super small layer thicknesses when it comes to 3D printing wood filament and can just go ahead and sand the layer lines out of your print when it's done. 
Printing fast with thicker layer thickness also makes sure your wood filament doesn't stay too long in the hot end, which could be risky and burn the filament — and that's a whole headache you don't want to deal with, trust me. 
Here's a cool fact — when you are done printing, you can smooth the surface of your wood filament 3D print with sandpaper just like with real wood! Also, for an extra pretty look, you can apply lacquer to get that nice polished wooden surface finish.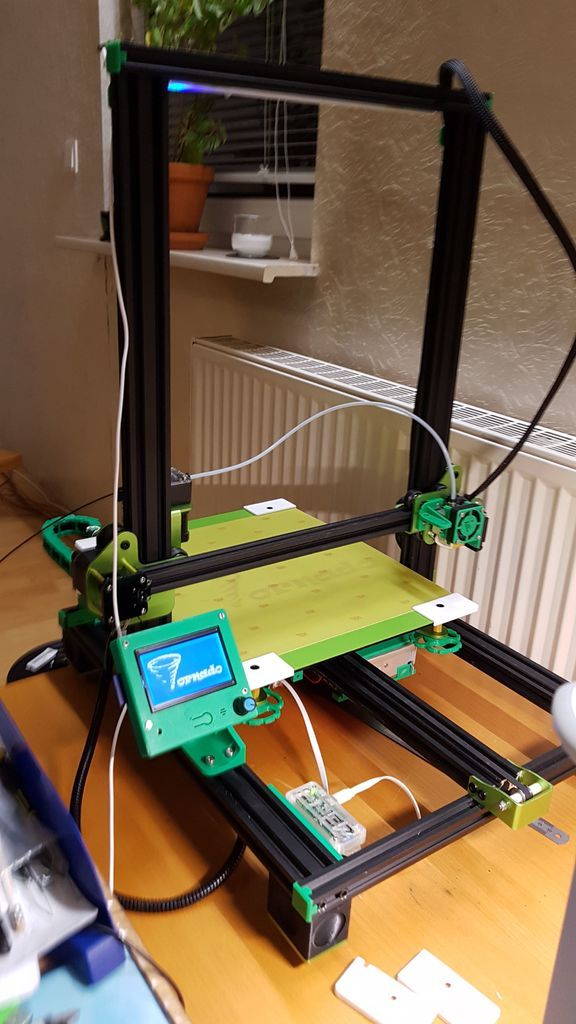 Temperature Settings for 3D Printing Wood
Source: Youtube Your Design 3D Printing
When it comes to temperature settings when printing wood, your printer's hot end should be at about 170 up to 220°C depending on the filament. You can also set your print bed temperature to around 50 to 70°C. It is also recommended that your cooling fan should be on while printing wood filament.
A neat little fact about wood printing is that you can print at different temperatures for different shades of wood — the higher the temp, the darker your wood will go. So you can experiment with that if it's something that strikes your fancy, but always be careful that the filament doesn't burn in the nozzle or that your temperature goes higher than recommended.
Advantages and Disadvantages of Wood 3D Printer
Source: Youtube ModBot
Wood printing can be a, let's just say, flaky process. (Get it? Like wood flakes? This is the last one, I promise.) Let's go through the advantages and disadvantages of wood 3D printing.
First of all, it's so much easier than woodworking and making things by hand — it's like having a wood manufacturing plant right there on your desk.
Second, wood filament is highly resistant to rot, much unlike real wood. It smells and looks lovely — and after some post-processing, it can look just like the real thing. 
However, wood filament does not have the same strength as wood — and because it's a mix of wood fiber and PLA, its adhesion is much weaker than that of PLA and wood is notorious for not sticking to the build plate. So when you're printing with wood it's definitely a good idea to use an adhesive like glue or hairspray to make sure it'll stick to the build plate.
It also can jam or clog smaller nozzles, so that's something to keep in mind if you want to get started with this type of printing.
Is Wood PLA Actually Wood?
Source: Youtube Morley Kert
Yes and no. Here's how the wood filament is made: wood actually gets ground down to a fine powder and then mixed with PLA to make a filament.
Most wood filaments are about 70% PLA and 30% wood fiber.
Manufacturing wood PLA filament is a relatively more environmentally-friendly process than plastic filament as it uses natural wood fiber. You might ask why they don't put more wood fiber, but there has to be a balance between the wood fiber and the PLA — otherwise it wouldn't be an extrudable substance, which it needs to be when it comes to 3D printers. 
We'll go down a bit of a tangent here, but it's one worth discussing. Those of you who are more environmentally conscious may point out that there's a whole lot of wood waste out there. Instead of cutting down new trees, we could use that same wood waste and turn it into filament. 
It's like two birds with one stone. 
That's actually what happened at Michigan Technology University in 2018 where scientists got a whole bunch of furniture wood waste and then used it to make a wood filament for 3D printers. Pretty cool. We think it's quite a commendable idea to use wood waste to basically regenerate trees and give them a new life with 3D printers, which can often not be the most environmentally-friendly process.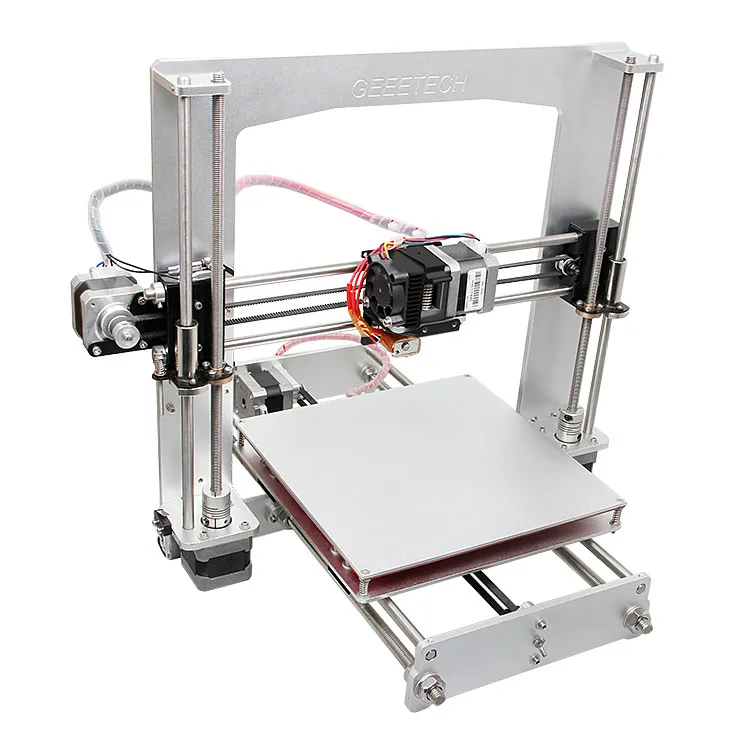 Is 3D Printed Wood Filament Strong?
No. 3D printed wood filament is typically more delicate and brittle than PLA and can often break if you're not careful with it. It also has inferior layer adhesion than PLA because of the added wood fiber. 
Point is, the main use of wood filament is for its aesthetics rather than functionality — it doesn't have the same mechanical and tensile properties as real wood does, but does look like it on a surface level. 
What Can You Make With Wood Filament?
Source: Youtube Think Making
If you're feeling stumped, here are some great ideas for what you can print with wood filament.
If you play chess, a neat little project would be to 3D print your own chess pieces with wood filament for a really nice and polished-looking chess set. 
You can also, at your own caution, experiment with higher temperatures (as long as they fall within the recommended range) to darken your wood filament to resemble darker woods.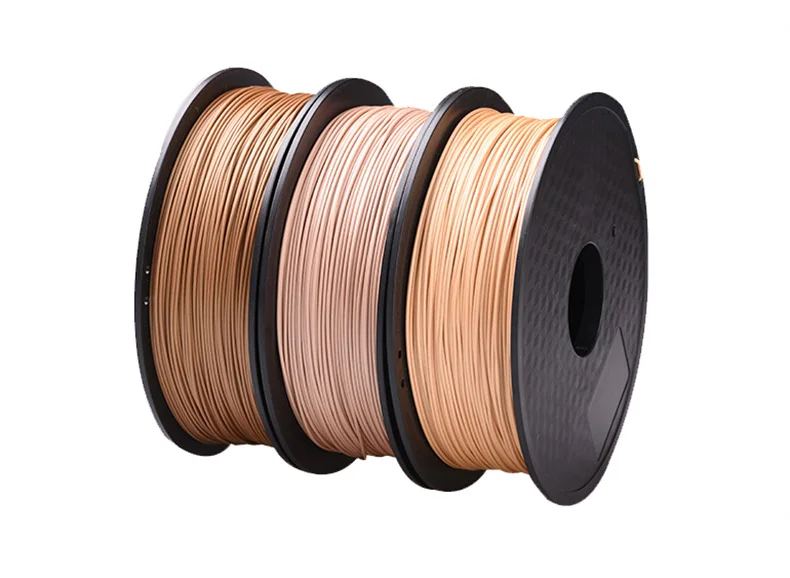 Now the obvious options, you can print baby Groot from Guardians of the Galaxy or perhaps a Groot bust or statue if your printer is big enough. 
If you're so inclined, you can 3D print models of benches and tables and make your own cute little 3D printed wooden house! 
There's also the Elder Wand from Harry Potter, or perhaps you can design your own wand and print that. The possibilities are infinite with this filament.
So Which Is The Best Wood 3D Printer? 
The Prusa i3 MKS3+ is a great all-around printer for printing wood if it works for your budget. It's a solid printer that so many other printers are based on, and for good reason. It's highly consistent in print quality, it's got a really put-together design, and the price tag is definitely worth it. 
If you're looking for something more affordable, the Creality Ender 3 S1 Pro is a solid option that makes some amazing quality prints. Do consider that it can get noisy at times — otherwise, this is a great printer on a budget.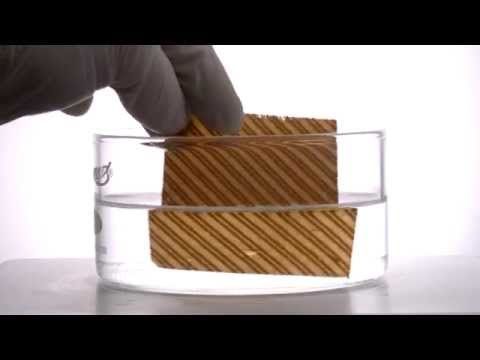 The Flashforge Creator Pro is a great little printer for beginners and it's enclosed, which is great if you've got kids or pets. It's also not the best on this list in terms of printing quality, but for a beginner, it should be great to learn the ropes with.
The MatterHackers Pulse XE is definitely our premium choice when it comes to wood printing. It's fitted out with the best high-end parts to ensure flawless printing, and its main purpose is to tackle tricky filaments. It's got parts to prevent any problems with wood printing, so if you can afford it and want something really high-end, the Pulse XE Is for you.
If you want a big printer and can afford the subsequently big price tag, the Raise3D Pro3 is what you need. It's got a fast printing speed and consistently spectacular printing quality, and its robust design is built to not let you down.
The Best Cheap 3D Printers for 2022
While we'd hesitate to call 3D printing a mature technology, you might say it has reached its teenage years.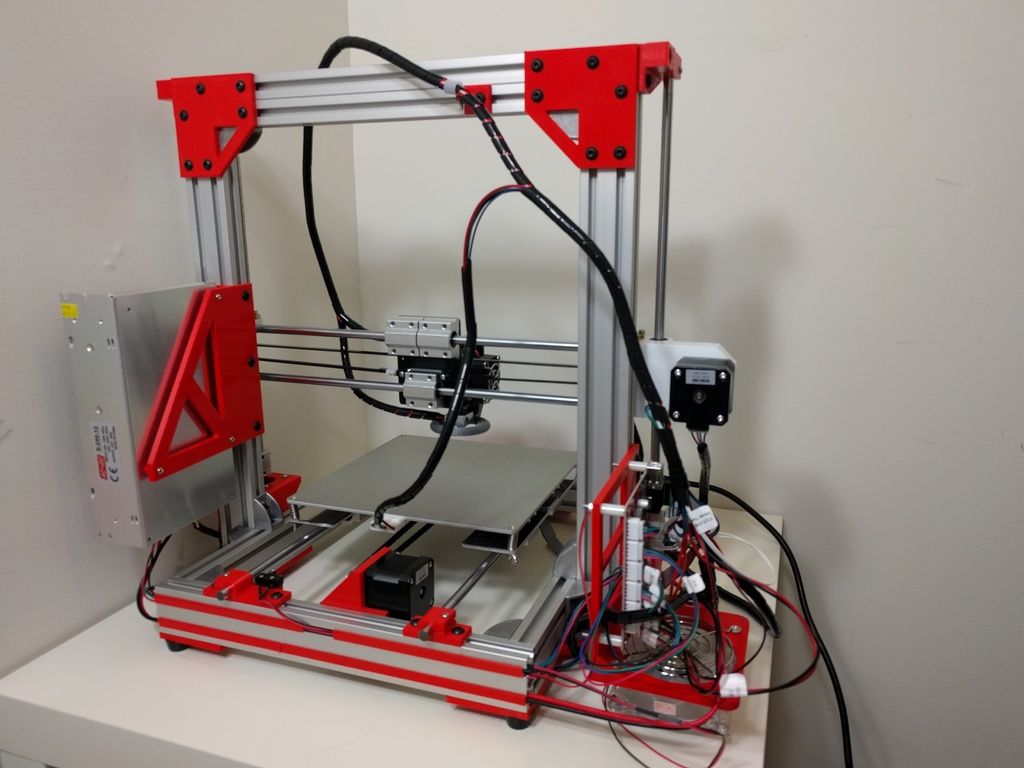 Through their first decade-and-change, 3D printers have come down in price, grown easier to set up and operate, and become more reliable. And you may pay less than you expect: Many once-high-end features have migrated down to inexpensive models.
PC Labs has been reviewing 3D printers since 2013. Today, the state of 3D printing is strong, but that wasn't always the case. For the first several years, it was often an adventure getting one of these printers up and running, let alone successfully through our testing regimen. Issues with filament-based—aka fused filament fabrication (FFF) or fused deposition modeling (FDM)—printers were abundant.
Filament feeders had to be coaxed into delivering filament from the spool to the extruder. Print beds had to be manually aligned. The extruder or hot end had to be positioned just right to minimize the gap between the nozzle and the build plate (the flat surface on which the object is printed). Objects frequently stuck to the build plate, and required careful, sometimes unsuccessful, efforts to pry them off.
These and other issues required painstaking effort to resolve, often combined with calls to tech support.
Not so much anymore. While they can still be rebellious at times, 3D printers have grown up a lot, and achieving the 3D printer basics has gotten a lot less likely to end in a shouting match over small things. And they've gotten a lot more affordable, too, for curious DIY-ers and hobbyists to try.
If you're in the market for a beginner or low-cost 3D printer, it's important to know how lower-end models differ. Read on for mini-reviews of the top budget 3D printers we've tested. After that, we go into more detail on understanding the 3D printer specs and tech relevant to beginning buyers. Ready to take the plunge? Read on.
More About Our Picks
Original Prusa Mini
4.5 Outstanding
Best Overall Budget 3D Printer
Bottom Line:
It requires assembly and calibration care (plus shipping from the Czech Republic), but the Original Prusa Mini is a compact, open-frame 3D printer that consistently produces superb-quality output for a great price.
Pros
Top-notch object quality
Supports a variety of filament types
Useful, professionally printed user guide
Great support resources
Versatile, user-friendly software
Cons
First-layer calibration can be tricky
Only includes starter packets of filament
Requires monitoring if young children or pets are around
Read Our Original Prusa Mini Review
XYZprinting da Vinci Mini
4.0 Excellent
Best Budget 3D Printer for Schools, Community Centers
Bottom Line:
The XYZprinting da Vinci Mini is a consumer-oriented 3D printer that provides a winning combination of low price, ease of setup and use, solid print quality, and smooth, misprint-free operation.
Pros
Very low price.
Reasonably priced filament.
Good print quality.
No misprints in testing.
Easy setup and operation.
Quiet.
Prints over a USB or Wi-Fi connection.
Cons
Occasional problems in trying to launch prints.
Removing printed objects from the print bed is sometimes tricky.
Read Our XYZprinting da Vinci Mini Review
Toybox 3D Printer
4.0 Excellent
Best Budget 3D Printer for Children
Bottom Line:
The Toybox 3D Printer works well as a model designed for children, offering reliable printing from a browser or mobile device and a few thousand toys to print, plus creative options to output drawings or photos. Just bear in mind the tiny build area.
Pros
Reliable, misprint-free printing
Easy setup
One-touch operation
Well-composed help resources
Access to more than 2,000 printable toys and projects
Lets you create your own printable designs
Cons
Tiny build area
Not ideal for importing 3D files created elsewhere
Read Our Toybox 3D Printer Review
Monoprice Mini Delta V2 3D Printer
4.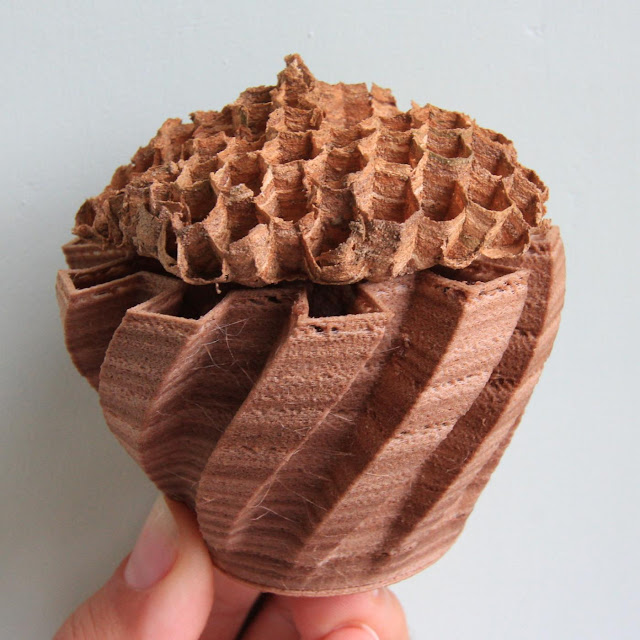 0 Excellent
Best Budget 3D Printer for Beginners, Non-Techies
Bottom Line:
3D printing gurus will be intrigued by the Monoprice Mini Delta V2's use of the delta rather than Cartesian coordinate system, but beginners will just enjoy its low price, ease of use, and speedy printing.
Pros
Sub-$200 price
Quick, nearly misprint-free printing
Easy setup and operation
Sturdy steel-and-aluminum frame
Supports multiple filament types
Cons
Tiny build area
So-so print quality
Mere one-year warranty
Read Our Monoprice Mini Delta V2 3D Printer Review
Anycubic i3 Mega S
3.5 Good
Best Budget 3D Printer With an Open Design, Big Build Area
Bottom Line:
The Anycubic i3 Mega S, an inexpensive open-frame 3D printer, produced decent-quality prints in our testing. To get the most out of it, though, may require precise calibration.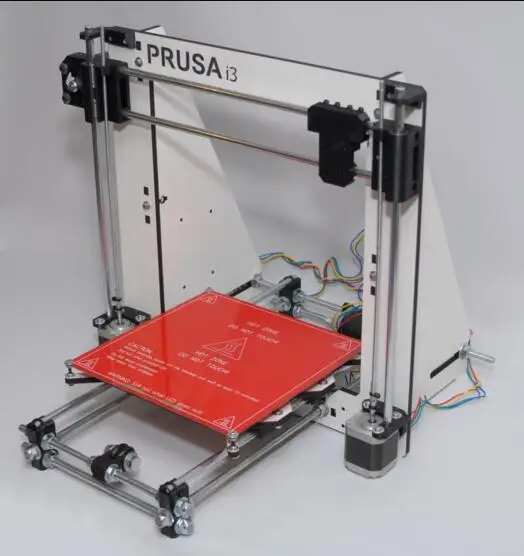 Pros
Modestly priced
Large build area for an inexpensive printer
Supports a variety of filament types
Generally solid print quality
Uses well-known Cura software
Cons
Finicky print-platform alignment
Supported coils of filament are small
Poorly placed spool holder
Read Our Anycubic i3 Mega S Review
Anycubic Vyper
3.5 Good
Best Budget 3D Printer for the Biggest Build Area Possible
Bottom Line:
Anycubic's modestly priced Vyper whips up large 3D prints on its open-frame design, and provides automatic print-bed leveling. Just know that some minor assembly is required—and printed objects may require a bit of cleanup.
Pros
Relatively large build area
Automatic bed leveling
Simple assembly
Cons
Short (one-year) warranty
Includes only a small starter filament coil
Using Cura software with the Vyper requires tweaking a couple of settings
Test prints showed some "hairy" filament residue
Read Our Anycubic Vyper Review
Creality Ender-3 V2
3.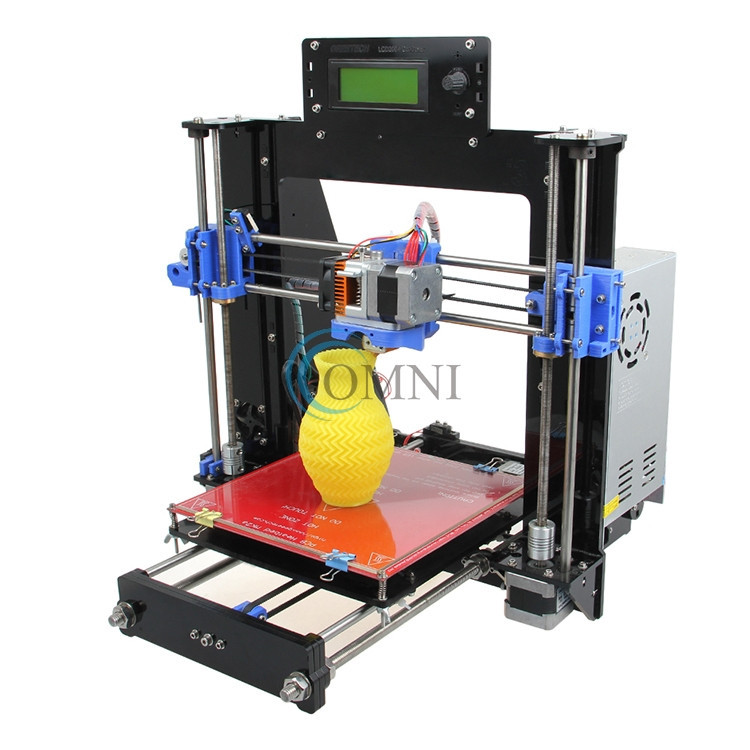 5 Good
Best Budget 3D Printer for Tinkerers and DIY Types
Bottom Line:
Hands-on tweaking defines Creality's budget-price Ender-3 V2, an open-frame 3D printer that you build from a kit. It produces generally above-par prints, but its print bed can be tricky to keep leveled.
Pros
Inexpensive
Slightly above-average print quality
Good-size build area for its price
Supports several filament types
Cons
Manual print-bed leveling can be tricky
Setup instructions could be deeper, more legible
Questionable quality control on some parts
Read Our Creality Ender-3 V2 Review
Flashforge Finder 3D Printer
3.5 Good
Best 3D Printer for the Very Tightest Budgets
Bottom Line:
The Flashforge Finder 3D Printer is moderately priced and offers good print quality, but it proved tricky to get up and running in our tests.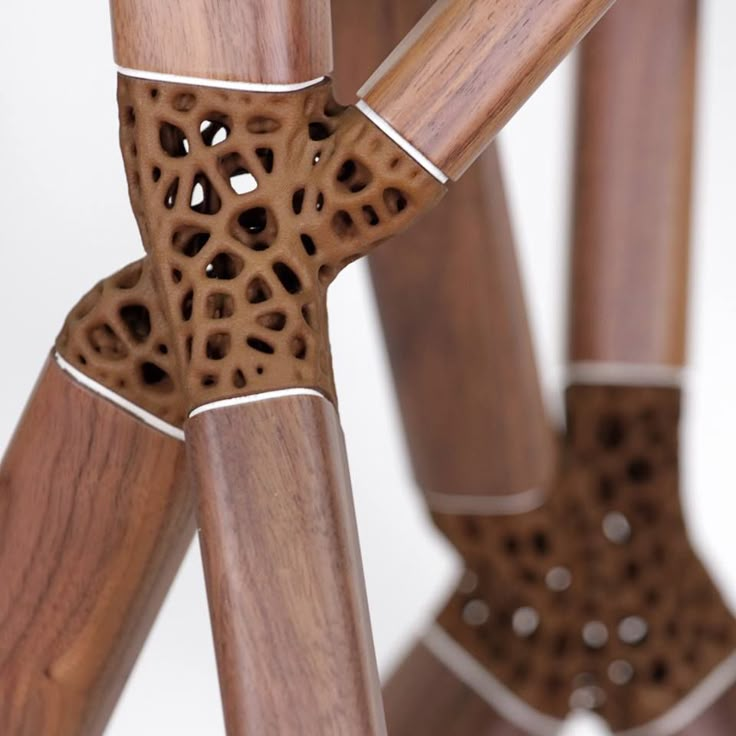 Pros
Quiet.
Good print quality.
Connects via USB 2.0 cable, USB thumb drive, or Wi-Fi.
Reasonably priced.
Cons
Some objects pulled off the platform during testing.
Poor documentation.
Modest build volume.
Limited to printing with polylactic acid filament (PLA).
Read Our Flashforge Finder 3D Printer Review
Polaroid PlaySmart 3D Printer
3.5 Good
Best Budget 3D Printer for Dabbling in Small Objects
Bottom Line:
The Polaroid PlaySmart 3D Printer is a compact, stylish 3D printer with above-par overall print quality, but, alas, a tiny build area for the money.
Pros
Small, lightweight for a desktop 3D printer.
Easy to set up and use.
Supports PLA, PETG, and wood composite filaments.
Multiple-color support.
Wi-Fi camera monitors print jobs.
Prints from USB drives, SD cards, or mobile devices.
Cons
High price for its capabilities.
Small build area.
Too-brief warranty.
Read Our Polaroid PlaySmart 3D Printer Review
XYZprinting da Vinci Jr. 1.0 A Pro
3.5 Good
Best Budget 3D Printer With Closed Design, Roomy Build Area
Bottom Line:
The XYZprinting da Vinci Jr. 1.0 A Pro is a moderately priced closed-frame 3D printer with a large build volume and overall good performance, but a potentially balky filament-feeding system.
Pros
Spacious build area
Works with third-party filaments
Self-leveling print bed
Cons
Build plate is not heated
Limited to PLA- and PETG-based filaments
Guide tube is prone to detaching
Read Our XYZprinting da Vinci Jr. 1.0 A Pro Review
Monoprice Voxel 3D Printer
3.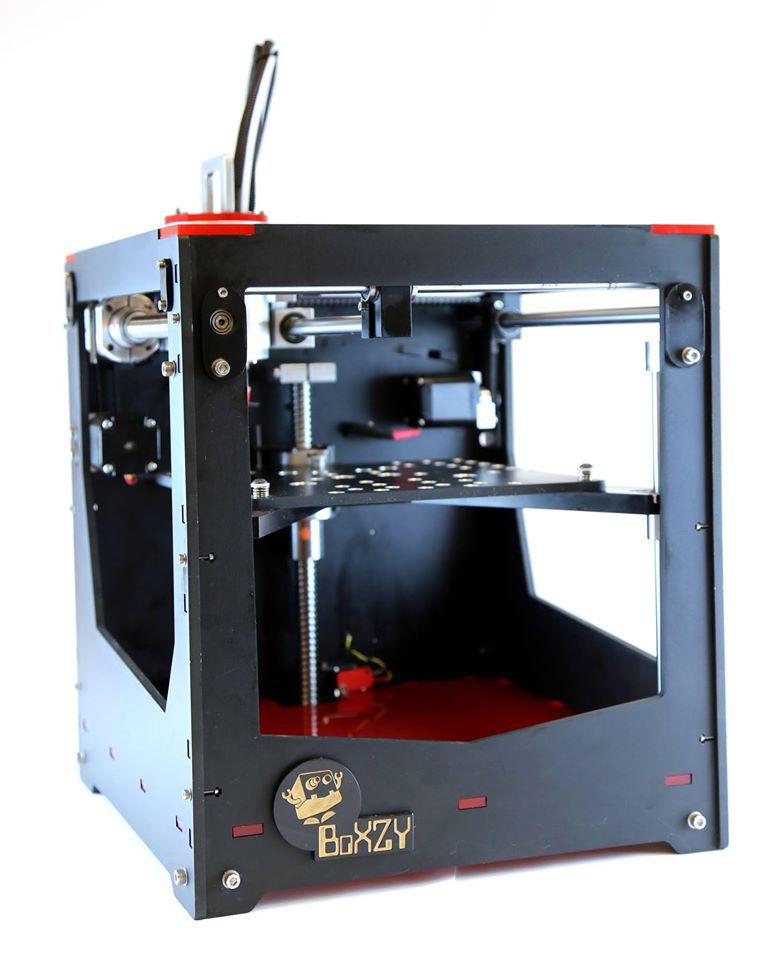 0 Average
Best Budget 3D Printer for Cheap Filament
Bottom Line:
The Monoprice Voxel is an under-$400 3D printer that's easy to set up and use. It exhibits generally good print quality, but it was unable to print two of our test objects.
Pros
Easy to set up and use.
Budget price for printer and filament spools.
Supports PLA, ABS, and several composite filament types.
Versatile software.
Prints over Ethernet or Wi-Fi, or from a USB thumb drive.
Cons
Frequent misprints on certain test objects.
Slightly balky touch screen.
Read Our Monoprice Voxel 3D Printer Review
---
How to Buy a Cheap 3D Printer
The biggest changes to 3D printers over the last few years have come to the cheaper models. Nowadays, many of those classic, ornery 3D-printing issues have been resolved (most of the time, anyway), even for consumer and bargain-priced 3D printers.
Automatic print-bed leveling is the norm, and you can usually remove 3D-printed objects from heated and/or flexible build plates with a minimum of coaxing. And most 3D printer manufacturers have either developed and refined their own software, or have adapted an open-source printing platform such as Cura(Opens in a new window).
(Credit: Zlata Ivleva)
What separates more expensive 3D printers from cheap ones ("cheap" defined as $500 or less, for the purposes of this article) is often a select group of features. These include the build volume, the type of frame, the varieties of supported filament, the software, and the connectivity mix. Let's run through those in turn.
---
What's the Right Build Volume for a 3D Printer?
A 3D printer's build volume is the maximum dimensions (HWD) of a part that it can print. (We say "a part" because a 3D-printed object can consist of multiple parts that are printed, then glued or otherwise pieced together.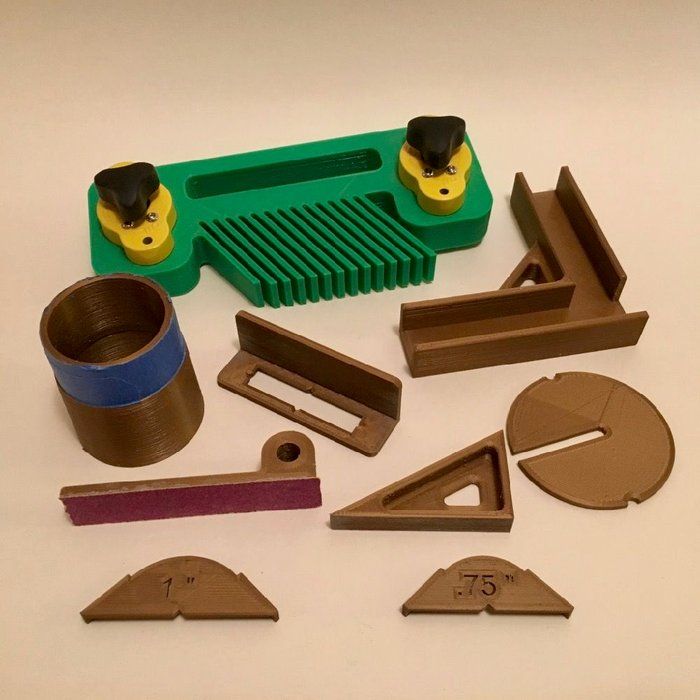 ) While the smallest build volume of any 3D printer we have tested is 3.9 by 3.9 by 4.9 inches, we consider any build volume smaller than 6 by 6 by 6 inches to be small, any between that and 10 by 10 by 10 inches as medium, and any printer with at least one build dimension of more than 10 inches as having a large build volume.
(Credit: Molly Flores)
As a general rule, inexpensive 3D printers have small build volumes, while more expensive ones have larger build volumes. This depends in part on the type of printer. Closed-frame 3D printers—and most semi-open models, which have a rigid top, base, and sides but are open in front and, often, back—tend to have small build volumes, while open-frame printers, lacking as rigid a physical structure, often have relatively large build volumes for the price. You'll want to weigh the build volume against the kinds of objects you will print.
---
Should I Get an Open-Frame or Closed-Frame 3D Printer?
Which brings us to the frame "form factor" question: open-frame versus closed-frame.
Closed-frame 3D printers are boxlike devices, with a rigid base, walls (with a see-through door in front), and top. Among their advantages? They muffle the operating noise, as well as reduce the odor from melted filament (which is potentially an issue with ABS plastic), and they provide some protection for people or pets who might inadvertently touch the hot extruder. A downside: They tend to have smaller build volumes than open-frame 3D printers, which have fewer (often, no) walls to constrict them.
(Credit: Zlata Ivleva)
Low-cost 3D printers include both open-frame and closed-frame models, as well as a few stereolithography printers. If a relatively large build volume is a priority, you're likely to get more bang for the buck with an open-frame model. Open-frames do have some clear downsides by definition: They tend to be noisy, emit odors when certain plastics are melted, and provide little protection for someone who might touch the hot extruder.
(Credit: Molly Flores)
Also, recognize some potential negatives of open frames, depending on the model.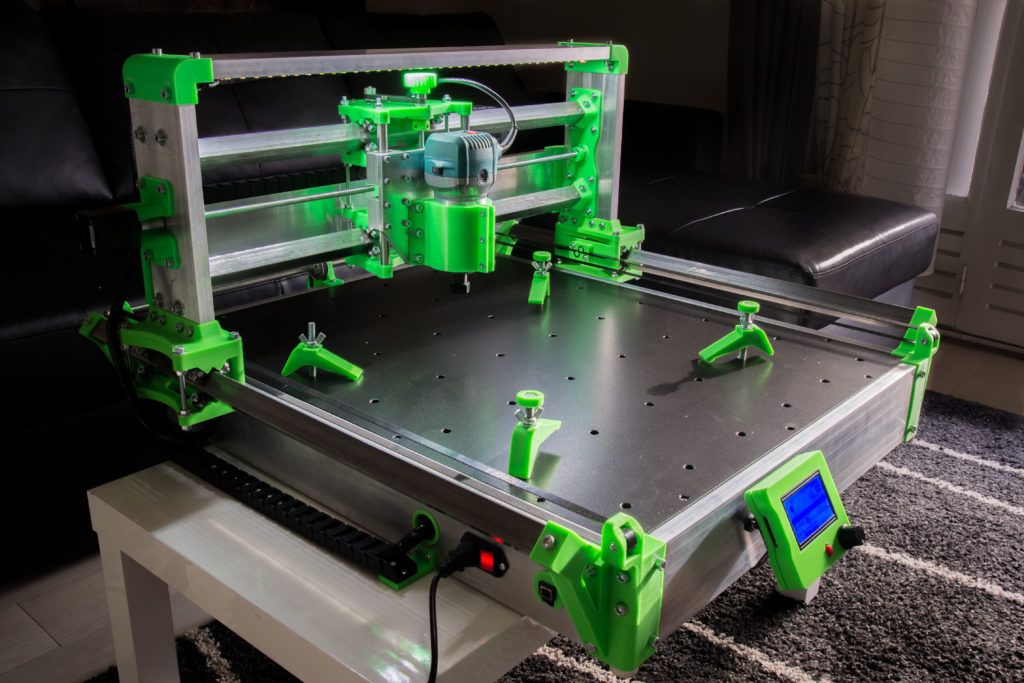 Some require assembly, being essentially kits, and most require more setup care than a closed-frame printer, plus more maintenance to keep them running smoothly. Still, these very traits should not deter—and may even appeal to—hobbyists and DIY folks.
---
What Should I Look for in 3D Printer Software and Connectivity?
Gone are the days when tinkerers had to cobble together several different programs to get a 3D printer to run. Manufacturers either include their own 3D printing program or modify an existing platform such as the open-source Cura.
3D printing software performs three main functions: processing an object file (resizing, moving, rotating, and in some cases duplicating it), slicing it (into virtual layers, based on your chosen resolution), and printing it. These are almost universally combined into a seamless process. Some high-end printers have software that supports a wider range of settings you can tweak, but even the basic suites work at least reasonably well.
More likely to vary among the cheaper set is the array of connection options from model to model. Nearly all have a USB Type-A port to fit a thumb drive for printing from document files. Most also have a USB Type-B port for connecting directly to a computer, and some offer Wi-Fi, too (or as an alternative), while a handful let you connect via Ethernet to share the printer across a local network.
Some printers support storing 3D files on an SD or microSD card (which may also contain the printer's system files). Most 3D printer manufacturers (even the discount ones) have a mobile app to launch and monitor print jobs, and a few provide access to cloud services from which you can print.
While high-end 3D printers tend to have an abundance of connection choices, discount models vary widely in their choices. Some are generous and some are basic, so it pays to assess what a given model offers.
---
What Should I Look for in Filament Support?
Filament support tends to be a key area that separates the cheaper models from the higher-end ones.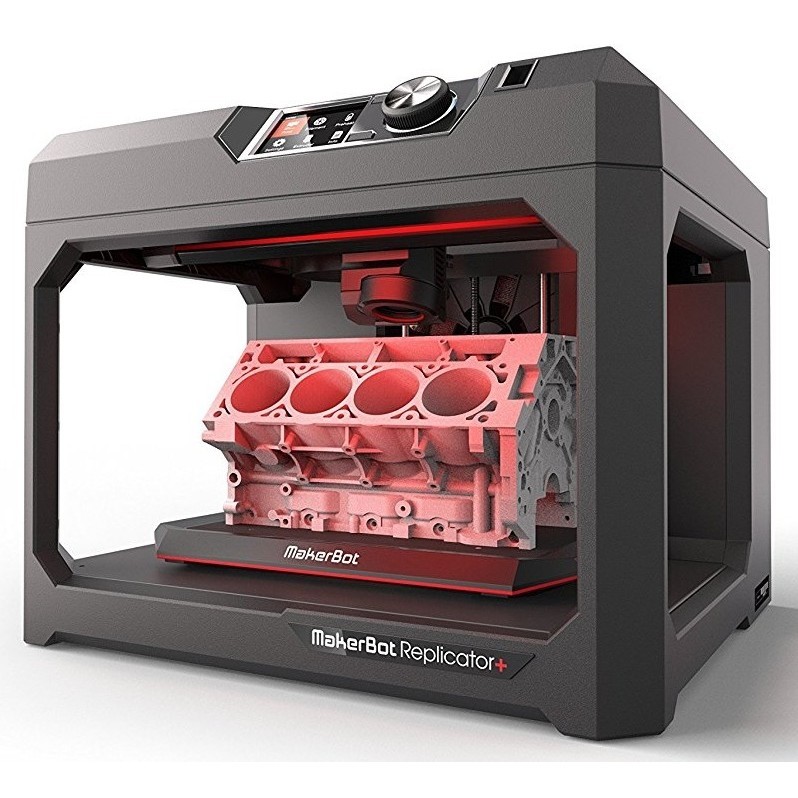 (See our guide to understanding 3D printing filaments for more particulars.) Inexpensive 3D printers tend to support a limited number of plastic filament types, some of them only PLA and/or ABS.
Recommended by Our Editors
3D Printing: What You Need to Know
3D Printer Filaments Explained
(Credit: Molly Flores)
PLA (polylactic acid) is a biodegradable, plant-based polymer, while ABS (acrylonitrile butadiene styrene) is the same tough plastic that Legos are made from. Objects printed from ABS are durable and nontoxic, though the material can be tricky to work with. ABS can emit an acrid, unpleasant odor during printing, and the bottom corners of objects being printed with it have a tendency to curl upward a bit, especially if you are using a non-heated print bed. This can lead to unsightly prints, and/or prints prematurely pulling off the build plate, ruining them.
Many entry-level and low-price 3D printers stick exclusively to PLA.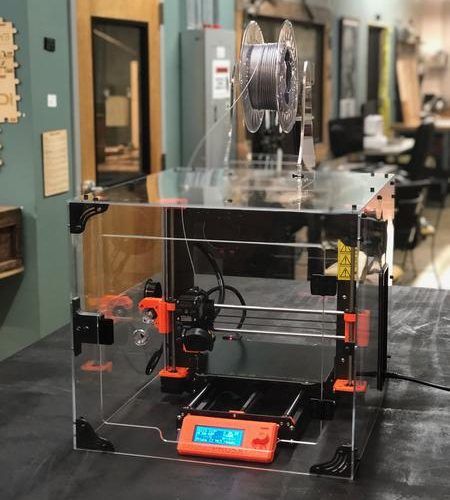 If you want to experiment with a larger variety of filaments—which include water-soluble filament, wood- and metal-laced composites, and both tough and flexible varieties—you may have to pay more, although a few discount models support a wide range of materials.
---
Should I Consider a 3D Printing Pen Instead?
Although they aren't printers per se, inexpensive 3D pens are close kin to 3D printers—using the same filament types and a similar extrusion system—and we include them in the 3D printing category. Rather than tracing out a programmed pattern, you use the 3D pen much like a normal pen, except that you draw with molten plastic. You can trace a pattern or draw freehand, and even draw in three dimensions as the plastic quickly solidifies and hardens once extruded.
(Credit: 3Doodler)
Most 3D pens cost less than $100, and some cost $50 or less. At a glance, 3D pens may appear to be toys, but some artists and craftspeople have taken to them, as it is possible to make quite complicated and beautiful objects with them.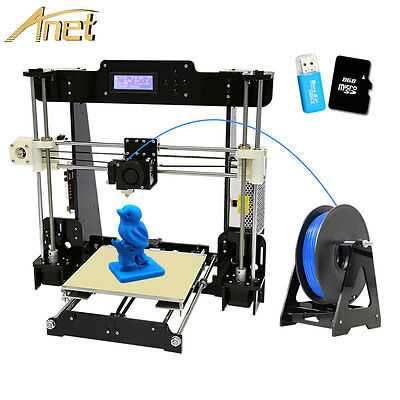 If your aim in 3D printing is something closer to freehand design and free expression than computer-centric, structured, and repeatable output, you might give one a try.
---
So, What Is the Best Cheap 3D Printer to Buy?
Buying a budget 3D printer needn't mean a world of sacrifice. Plenty of capable and reliable models sell at less than $500, and while they may not be as feature-rich as their more expensive cousins, there's no sense in paying for things you don't need.
Many casual 3D-printing experimenters will be fine with printing over a USB cable or from a thumb drive, and sticking to PLA may be the best choice for a starter 3D printer. If you focus just on the features you want, you may be pleasantly surprised at what you find. Below, check out a spec breakdown of the best under-$500 3D printers we have reviewed, paralleling our picks above. Also, for a look at the broader market, see our guide to our favorite 3D printers overall.
3d wood printing on a 3d printer
Varieties of 3D wood printers: ideas for making money
Wood remains one of the most popular craft materials in various fields of human activity.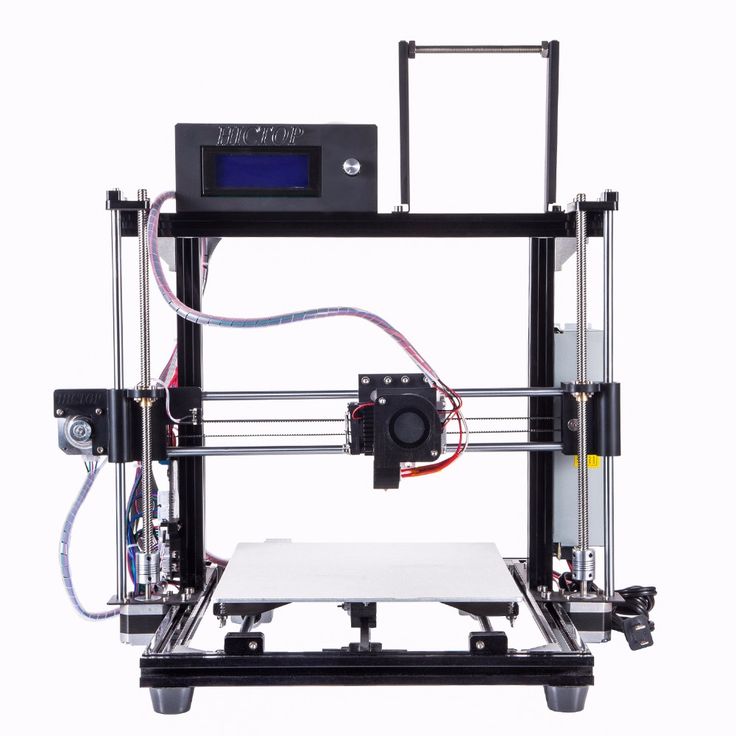 Modern processing devices expand the possibilities of creating wooden masterpieces. One of their best representatives is the wood printer, which deserves special attention.
3D wood printer: what is it?
The wood printer is an electronic device capable of transferring any image directly onto a wood surface from a computer without intermediate steps. Modern models can form a relief pattern, but are not intended for the manufacture of three-dimensional products. In fact, this device is designed to replace expensive hand-painting or woodcarving, while providing high image quality.
When printing with a printer, the composition (ink) penetrates into the surface fibers of the wood, which securely fixes the pattern on the material and increases its durability. A colorful image can be preserved for a long time without fading and without losing color.
3D wood printer capabilities
Wood printers are designed for printing images on solid wood, plywood, chipboard, fiberboard, MDF, furniture boards and other wood materials.
By applying various design solutions, you can unrecognizably transform the interior of a residential or office space, shopping and exhibition halls, beauty salons and restaurants. Prints on furniture fronts turn standard items into exclusive pieces. With their help, highly artistic panels and billboards are created.
A special effect is provided by 3D printers, which are capable of applying any images and multi-color coatings to three-dimensional figures of any complexity. You can provide a special decor not only, for example, on the countertop, but also on the legs of tables, the backs of chairs. This ability expands the possibility of manufacturing exhibition and advertising products. Using printers, you can create a relief pattern by applying the composition in layers.
Which 3D printers are suitable for printing on wood, MDF, chipboard, solid wood and veneer?
There are different types of wood printers:
Laser. A tinting powder is applied to the surface, which is sintered using a laser beam.
Jet. A special paint is squeezed out onto a wooden surface with microdrops, which instantly hardens with slight heating.
Sublimation printer. This is a high performance professional machine. It is much more expensive than the previous varieties, but provides the highest quality, allowing the production of printed products.
The choice of equipment is made on the basis of the intended use, i.e. a realistic assessment of the photographic accuracy of the image. The most important criteria: the size of the working area, resolution, performance, dimensions and cost.
What can it be used for?
The wood printer offers great opportunities for developing your own business. We can recommend the following business ideas for decorating and decorating:
cabinet fronts;
table tops, chair seats and other pieces of furniture;
original, exclusive items for interior design;
entrance and intermediate doors for residential and office premises;
bar counters;
ceiling and wall elements, partitions for room zoning, false panels;
signboards, banners, posters, information stands and signs, various advertisements and information announcements;
exhibition structures;
various 3D figures, figurines, souvenirs;
panels and paintings.
Woodcarving can be imitated with the printer. It is allowed to transfer any photographic image to a wooden surface. It creates the opportunity to qualitatively repeat the products of folk art, while maintaining a highly artistic style.
Natural wood will never go out of style in interior design. Wood printers empower designers and help create original products at home. It is important to choose the right reliable model and have the desire to express yourself in creativity.
Get expert advice
5 best 3 in 1 3D printers of 2022 (with laser engraving and CNC!)
Ideally, we should all have one machine that could perform all the necessary production tasks - a laser 3D printer that would print, laser cut, engrave with CNC and much more. 3-in-1 3D printers aren't perfect yet, but they offer versatility in 3D printing, CNC machining, and laser engraving - at different levels.
Sometimes referred to as multifunctional 3D printers or AIO 3D printers, these printers feature removable tool heads that can be swapped to change their functions. If you want to prototype and cut out a wooden model first, use a CNC machine and then switch to a 3D printer extruder to create the final plastic prototype.
After testing dozens of 3D printers over the years, including our top pick, the Snapmaker 2.0, we've compiled our findings into our top 3-in-1 3D printer recommendations to help you make the best choice for you.
Contents
How good are all-in-one 3D printers?
The criteria we used to rate the best 3 in 1 3D printers
When ranking the 3 in 1 3D printers we recommend below, we compared:
The best all-in-one 3D printers
Snapmaker 2.0 - Available in 3 shapes: A150, A250 & A350
Snapmaker Original - A good starter laser engraver 3D printer
ZMorph Fab - 4 in 1 3D printer
Creality CP-01
5axismaker - Great CNC 3D Printer
Diabase H-Series - Powerful CNC Router 3D Printer
Ecubmaker TOYDIY - 4 in 1 3D Printer
How good are 3D printers all in one"?
Naturally, focusing on being good enough at everything means losing quality in some areas.
Elite athletes can't compete at the top of the NBA, NFL, and NHL at the same time - not even Michael Jordan could beat baseball - and the same is true for less specialized all-in-one 3D printers.
That's not to say that the 3D printer/laser hybrids we recommend don't work well. For hobby projects, laser 3D printers are great, but we don't recommend starting a full-service manufacturing company after purchasing a desktop 3D laser printer and CNC laser engraver.
The criteria we used to rate the best 3 in 1 3D printers
When ranking the 3 in 1 3D printers we recommend below, we compared:
3D Printer Quality: Most of these 3 in 1 3D printers are made by 3D printer companies and are mainly focused on additive manufacturing. Therefore, the quality of a 3D printer is a key factor.
CNC Router Power: Some CNC machines cannot fully mill, only engrave. More powerful CNC machines rotate faster, can engrave harder materials, work more accurately and last longer.
Laser Engraver Power: As with CNC machine, some all-in-one 3D printers can only engrave while others can cut materials.
How easy it is to change heads: It's good to have powerful heads that work great, but if they're too hard or difficult to change, they can only do one thing.
Software Efficiency: most of our references contain specialized software that allows you to cut models for 3D printing, prepare designs for CNC and laser. The best software is easy to use, yet effective and reliable in all functions.
Best All-in-One 3D Printers
Snapmaker 2.0 - Available in 3 shapes: A150, A250 & A350
Price: $1,199 to $1,799
Assembly volumes: A150 = 160 x 160 x 145 mm / A250 = 230 x 250 x 235 mm / A350 = 320 x 350 x 350 mm
Type: 3D in 1 3D printer: 3D printing, CNC and laser engraving
The original Snapmaker has already made a splash with over $2.
2M on Kickstarter, but Snapmaker 2.0 has completely surpassed all expectations, becoming the most funded tech project in Kickstarter history, raising an astounding $7.85M. Thousands of enthusiastic fans who love Snapmaker Original , are back to support the new version, and it has remained the most popular all-in-one 3D printer since its full release.
We've tested and reviewed Snapmaker 2.0 and talked about how great it is. It is undoubtedly the best 3-in-1 3D printer, offering fantastic 3D printing experience as well as excellent CNC carving and laser processing. You could even call it a 4-in-1 3D printer, as you can purchase an optional 4-axis rotary module that turns the laser and CNC heads into 4-axis versions with a 360-degree field of view. We've carved cylindrical chess pieces, engraved cylindrical gift boxes, and more with this add-on.
The 3D printer can print with PLA, ABS, and flexible filaments like TPU, and with WiFi connectivity and a USB port, you can print remotely online or offline using USB.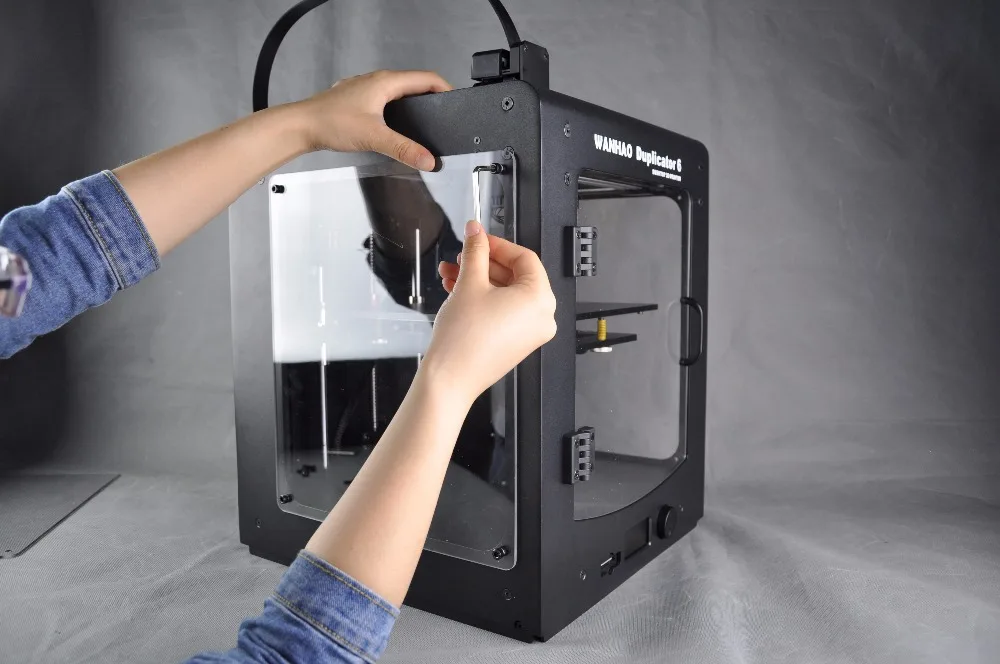 The portable and movable touch screen used to control the printer looks and acts like a smartphone, simplifying workflow and making it easier to control and manage projects.
What's more, the low filament sensor automatically pauses printing when it runs out, giving you time to load more filament and resume printing without ruining it, and if you purchase an extra housing, you can print ABS more easily to prevent warping - and save money. CNC from dust, and laser brightness from your eyes.

Snapmaker 2.0 3D printed vase
A vase that we 3D printed with Snapmaker 2.0.
The laser engraver allows you to create contrasting images on fabrics, leather, plywood and acrylic materials. The built-in camera allows you to monitor the design remotely and make sure everything runs smoothly. This is an efficient low cost laser 3D printer. We also tested it as a laser cutter and were able to cut and assemble a gift box from a 1.5mm thin sheet of softwood.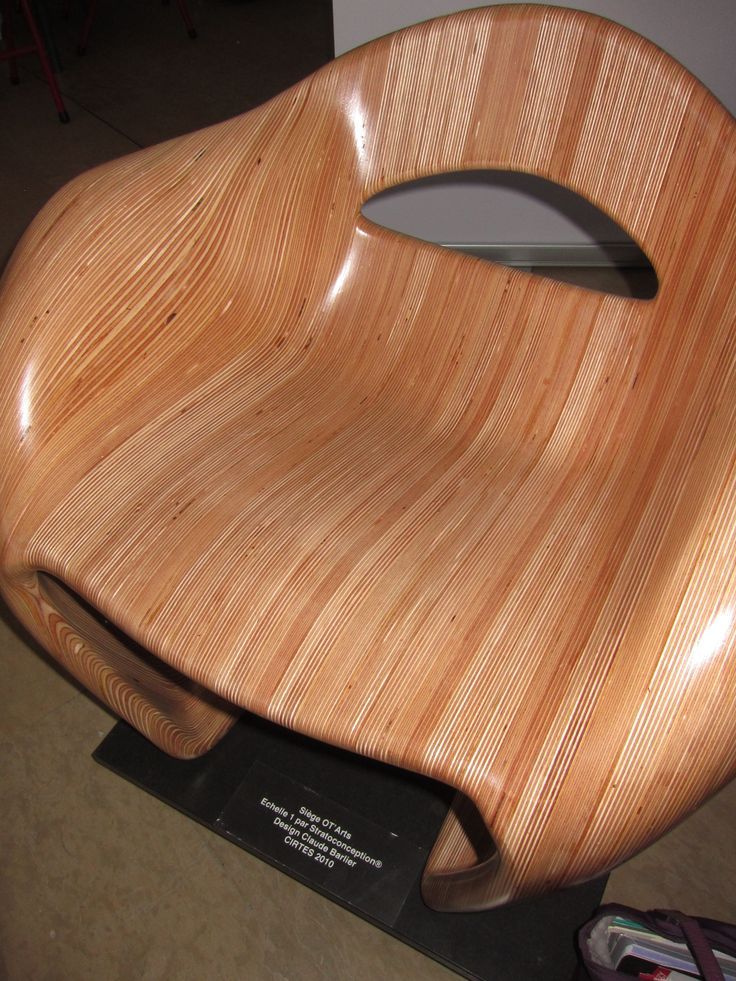 Snapmaker 2.0 laser 3d printer with laser cutter
Snapmaker 2.0 also works as a laser cutter as well as a 3D printer.
The CNC machine can carve designs on walnut, PCB wood, as well as carbon fiber sheets, acrylic and hard wood. A key enhancement to Model 2.0 is increased speed, which means that large projects can be created in record time.
Overall, we highly recommend the Snapmaker 2.0 models, of which we tested the largest version, the Snapmaker 2.0 A350. You can optionally purchase a body, a 4-axis rotary module, and a powerful new 10W laser head, but we haven't tried the 10W laser head.
We recommend purchasing a body for safer and more consistent manufacturing, as well as spare CNC bits.
Snapmaker Original is a good starter laser engraver 3D printer
Price: $719
Assembly volume: 125 x 125 x 125 mm
Type: 3 in 1 3D printer: 3D printing, CNC and laser engraving
Snapmaker went public and made headlines when it raised an incredible $2.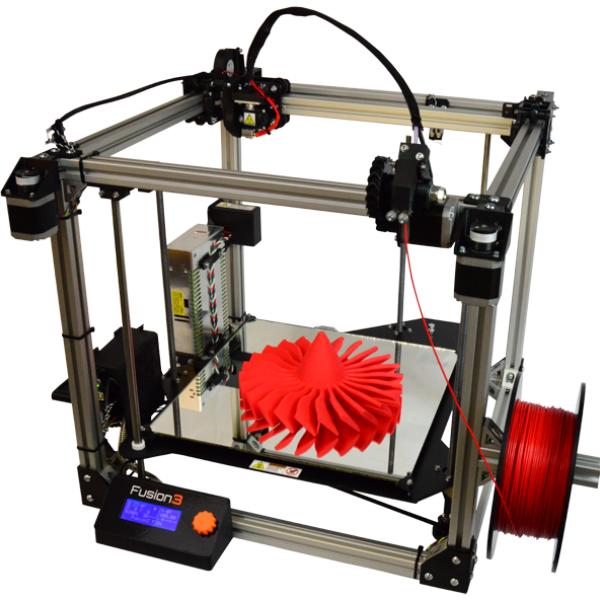 2 million on Kickstarter for its first all-in-one 3D printer, the Snapmaker Original. Functioning as a small 3D printer, as well as being able to carve wood and engrave images into phone cases and other materials, the Snapmaker Original captured the hearts of many crafters around the world and became a wild success.
The heated bed of the 3D printer can reach 80C, allowing you to print both ABS and PLA. It is accurate, with layer resolution down to 50 microns. The heavy metal frame secures the printer and improves stability and durability, while the heavier frame is less prone to vibrations that can affect print quality and surface quality.
The CNC cutter can create intricate parts up to 90 x 90 x 50 mm, while the laser engraver works up to 125 x 125 mm.
Snapmaker's 3-in-1 software, Snapmaker Luban, allows you to do 3D printing, CNC and laser engraving on the same platform and seamlessly switch between each tool head.
Snapmaker claims that a 3D printer can be assembled in just 10 minutes, and switching between tool heads to change the functions of an all-in-one 3D printer is very easy.
Highly acclaimed by manufacturers as one of the best 3-in-1 3D printers in its price range, Snapmaker recently upgraded the Original with the Snapmaker 2.0, with a higher build volume and higher price tag.

A selection of wood and other materials cut with the Snapmaker Original CNC tool head. Source: snapmaker.com
ZMorph Fab 4 in 1 3D Printer
Price: $3,999 for a complete set of
Assembly volume: 250 x 235 x 165 mm
Type: 4 in 1 3D printer with CNC milling, laser cutting and engraving and thick paste extruder.
Home country: Poland
Poland's ZMorph makes some of the most versatile all-in-one 3D printers: Fab can print, CNC, engrave and laser cut, and can even turn into a food 3D printer with ZMorph's thick paste extruder . This edible material can print chocolate as well as other similar materials such as icing and pastry.
ZMorph 3D printers are renowned for their reliability and workhorse quality, and the Fab is no exception.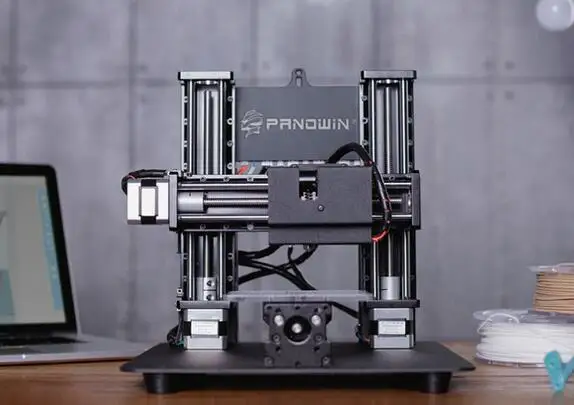 This is a great 3D printer with a high quality heated bed that can comfortably print ABS, HIPS and other stiffer materials like nylon. The printer can automatically align and easily transform from a 3D printer to a laser engraver or CNC router.
Also, with the dual head option, the ZMorph works well as a dual extruder 3D printer capable of printing multiple colors or soluble support materials such as HIPS and PVA, and even mixing two colors together to produce multiple different shades in one details. The hybrid CNC laser 3D printer can be configured to print with both 1.75mm and 3mm 3D printer filaments, and has a large enough build area to print even the largest projects.
When used with a CNC tool head, the ZMorph becomes a powerful 3D printer with a CNC router that can mill and engrave almost any type of wood, as well as other materials such as acrylic glass and EVA foam. The 300W power allows you to mill at speeds up to 120mm/s, while ZMorph recommends a cutting depth of up to 0.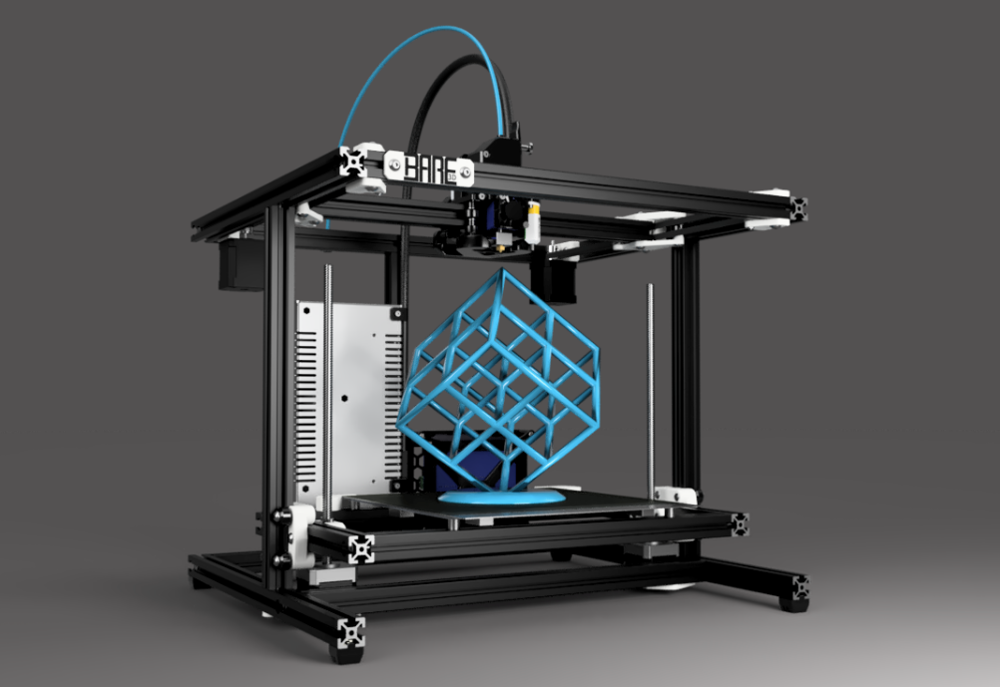 5mm.
The Laser PRO attachment turns the Fab into a 3D laser engraver capable of burning and engraving plywood and many other types of wood, cardboard, leather and acrylic glass with a powerful yet compact 2.8W blue laser. Although the default speed is 15mm/s, the laser can run up to 120mm/s for faster engraving.
ZMorph's Voxelizer 2 software works as a 3D slicer for 3D printing parts, and offers the features of CAD CAM software for CNC and laser cutting models, all in one. All in all, this is a fantastic and extremely versatile all-in-one 3D printer and the closest thing to a machine with a complete manufacturing facility.
zmorph vx cnc wood carving printer

ZMorph CNC tool head creates design from wood. Source: ZMorph on Medium.
Creality CP-01
Price: $819
Assembly volume: 200 x 200 x 200 mm
Type: 3 in 1 3D printer: 3D printer, CNC and laser engraving
Creality makes the world's most popular affordable 3D printers today, including the Ender 3, Ender 5 and CR-10 series.
The Creality CP-01 is their all-in-one 3D printer venture offering CNC engraving and laser engraving along with a 3D printer.
As a 3D printer, it has a good print volume of 200 x 200 x 200mm and comes with a heated bed that can reach 100C. Such temperatures mean that 3D printing on ABS, HIPS and TPU shouldn't be a problem, and in theory you could even try printing on materials like polycarbonate and carbon fiber.
The textured glass platen should promote adhesion and reduce warping, and the direct drive extruder also makes flexible filament 3D printing easier in most cases.
As a laser engraver, the Creality CP-01 3-in-1 3D printer is equipped with a 0.5W laser tool that can engrave areas up to 100 x 90mm. The engraver can create contrasting halftone patterns on paper, plastic and wood.
As a CNC cutter, the CP-01 is equipped with a 4800 rpm CNC rotating spindle, capable of cutting plastic, wood and circuit boards. It can cut sections of the same size as a 3D printer - 200 x 200mm.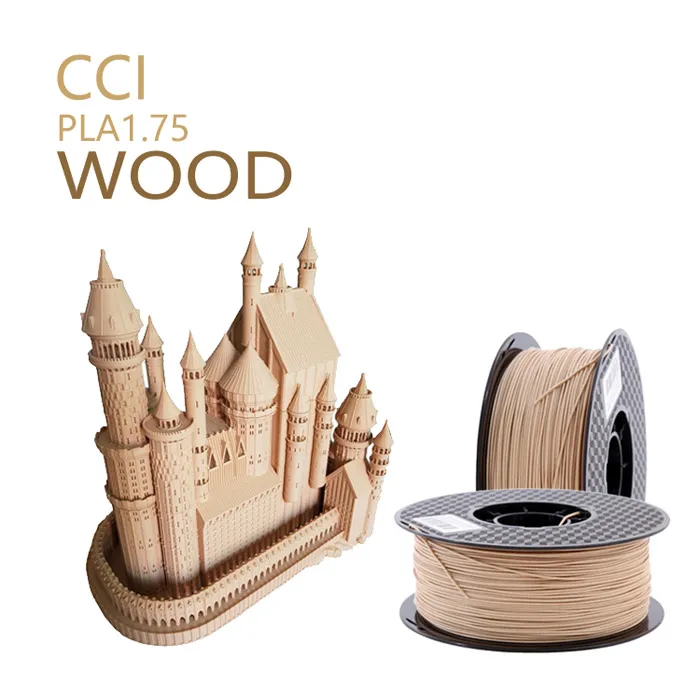 CP-01 comes with Creality Workshop's own 3D printer software that supports engraving and CNC functions. The offline Creality Slicer software is well suited for 3D printing.
Overall, it's similar to the Snapmaker and seems to offer similar specs and features, so it remains to be seen if the kings of cheap 3D printers can compete in the all-in-one 3D printer sector.
Each of Creality CP-01 tool heads for 3D printing, CNC cutting and laser engraving.
5axismaker - great CNC 3D printer
Price: £5,500 / £6,800 depending on size
Assembly volume: 5xm400 = 400 x 400 x 400 mm / 5xm600 = 600 x 600 x 400 mm
Type: 2 in 1 CNC 3D printer
London-based 5axismaker has developed a great multi-functional CNC 3D printer that comes in two main sizes to meet your production needs:
5axismaker 5xm400 model: 400 x 400 x 400 mm building volume
model 5axismaker 5xm600: 600 x 600 x 400 mm
As a 3D printer, the 5axismaker comes with a default 0.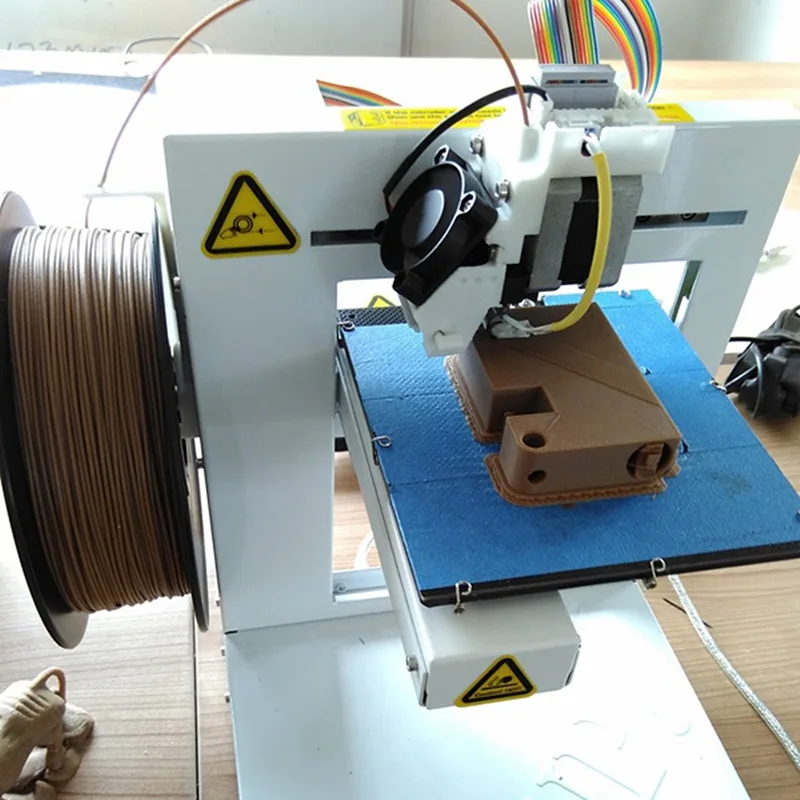 6mm nozzle - although you can go to 0.4mm if you're used to smaller nozzles, and up to 1.2mm nozzles if speed is important to you and you are willing to sacrifice some precision. 5axismaker can print to PLA or ABS.
As a CNC machine, 5axismaker offers a fast spindle speed of 10,000-15,000 RPM on a powerful 500-1000W brushless motor capable of milling foam, hardwood, carbon fiber, engineering plastics, processable wax, etc. .d. There is also a touch sensor option - but for this head and any other custom tools you need to contact 5axismaker directly.
5axismaker has also developed its own CAM software to support CNC milling and NC code generation called 5xmonkey. 5axismaker focuses primarily on CNC machining, preferring not to offer laser engraving with a 3D printer, but it is well suited as a 2 in 1 3D printer.
Price: from $9,750
Assembly volume: depends on the number of axles
Another 2-in-1 3D printer focused on 3D printing and CNC milling, Diabase offers three different H-series options:
H5-400A Hybrid: no tool plate, 5 or 4 axis upgradeable , but can mill printed parts.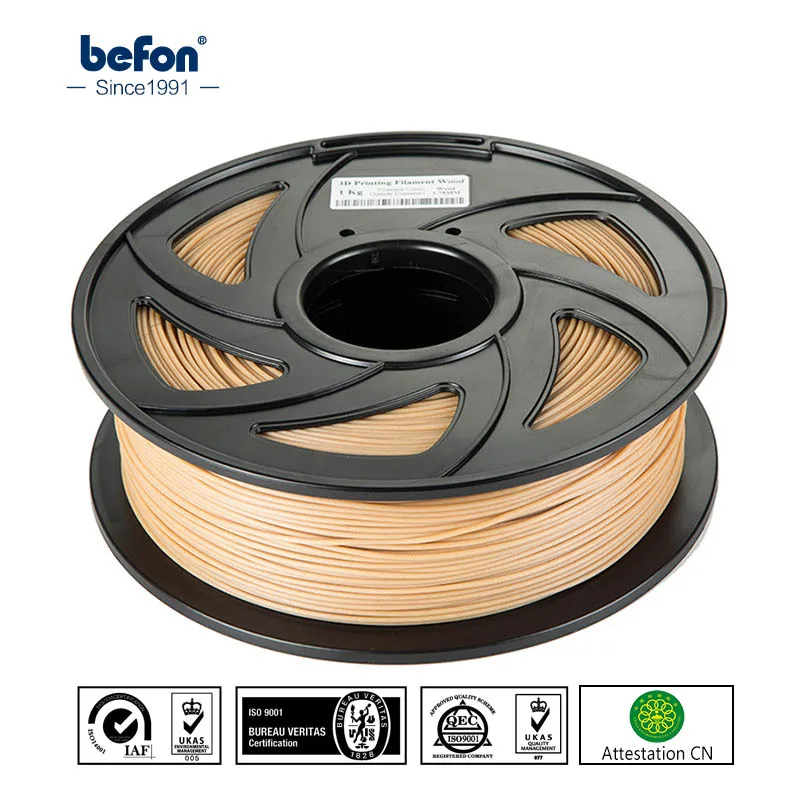 H5-400A CNC Lite: offers 4 and 5 axis upgrades.
H5-400B CNC Full: offers 4 material printing, 14 tool changes and a powerful spindle.
Diabase is already well known for its excellent 3D printer extruders focused on making 3D printing as reliable as possible with flexible filaments that were previously considered difficult to print - especially on Bowden extruders.
Now they offer a complete manufacturing solution: their multifunctional 3D printers can print and mill parts in a single workflow with each tool head.

h-series diabase CNC 3D printer
H-series hybrid 3D printer with CNC cutter offers 5-axis CNC production and 12,000 RPM rotation speed to create very complex and intricate parts. As a 3D printer, it allows 3D printing in multiple materials such as TPU and PVA, with PVA's solubility making it ideal for later easy removal of PVA supports. The CNC milling part can machine soft metals up to 75 HRB hardness, truly a full service solution.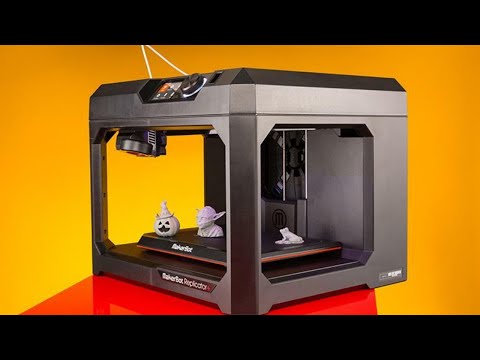 Diabase H-series rotary axes provide fantastic detail complexity and complex geometries for production.
Ecubmaker TOYDIY - 4 in 1 3D Printer
Price: $549
Case volume: 180 x 180 x 180 mm
Type: 4 in 1 3D printer: FDM, dual color, CNC engraving and laser engraving
Country of manufacture China
Although it calls itself a 4 in 1 3D printer, this statement implies the division of the 3D printing part into standard FDM 3D printing and two-color 3D printing, which both belong to 3D printing. In reality Ecubmaker TOYDIY is a 3 in 1 3D printer but with four easily interchangeable tool heads for 3D printing, CNC engraving or laser engraving.
For 3D printing, the extruder can reach up to 240C and the heated bed up to 50C. Therefore, printing with higher temperature materials such as ABS and HIPS is not possible and you are limited to using the Ecubmaker TOYDIY as a PLA 3D printer only. (Testing has been done to use a dual extruder for PVA printing as a support, although the company does not recommend this).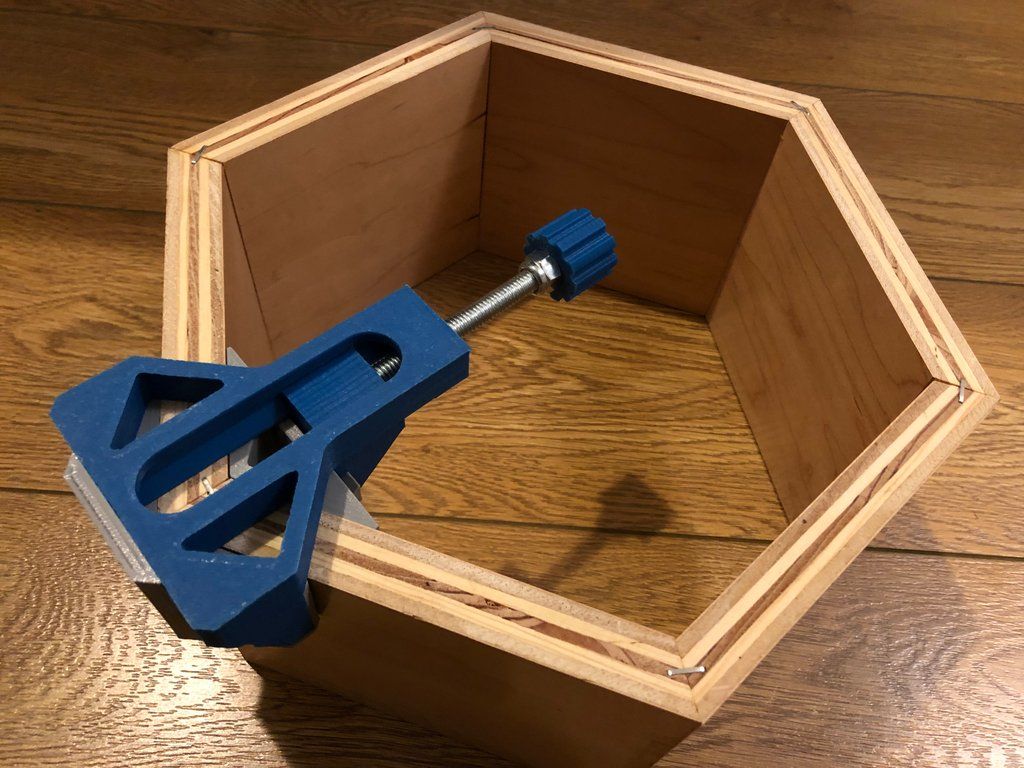 So when using the dual extruder 3D printing option, you can only print two different colors of PLA, not soluble support materials.
ecubmaker toydiy 4 in 1 3d printer
Each of the four modes of Ecubmaker TOYDIY.
For a laser 3D printer that doesn't specialize in any one measurement, it's surprisingly accurate - with layer thicknesses down to 0.05mm. The foldable three-layer plate also makes it easier to remove finished prints and helps reduce buckling, although PLA rarely warps.
As a laser engraver, TOYDIY 3D printer is equipped with a 1500MW violet laser, which can engrave wood, plastic, leather, cardboard and some other materials. However, this is purely a laser engraver and cannot cut materials.
The CNC tool head is equipped with a 385DC motor that rotates at 8,000 to 10,000 rpm. The CNC printer can engrave and cut wood, plastic, acrylic and most non-metal materials, but cannot be used with transparent materials such as glass.