3D printing tpu
TPU 3D Printing: A Guide to 3D Printing Flexible Parts
Have you ever thought about 3D printing flexible parts? If so, Thermoplastic Polyurethane or TPU, as it's commonly known, is definitely a material to add to your list.
TPU 3D printing offers unique possibilities that are otherwise unachievable with other 3D printing materials like ABS, PLA or nylon. Combining the properties of both plastic and rubber, TPU can produce elastic, highly durable parts that can be easily bent or compressed.
In today's tutorial, we'll explore the benefits and applications of TPU, the technologies that support the material, as well as a few tips to help you make 3D printing with TPU as easy and efficient as possible.
Take a look at other guides on 3D printing plastics:
3D Printing with ABS Plastic: All You Need to Know
PLA 3D Printing: All You Need to Know
FDM 3D Printing: Comparing ASA, PETG, and PC Filaments
Nylon 3D Printing: All You Need to Know
ULTEM & PEEK: The Ultimate Guide to High-Performance 3D Printing Materials
What is TPU?
Thermoplastic Polyurethane (TPU) belongs to the family of thermoplastic elastomers and combines the best properties of thermoplastics and rubbers (thermosets).
You may be more familiar with the term TPE — or ThermoPlastic Elastomer. Formerly the go-to material for flexible 3D printing, TPE is a very soft, rubber-like plastic that can be bent or stretched without deformation. However, its softness makes TPE a very challenging material for machine extruders to 3D print.
TPU, on the other hand, can be thought of as the newer version of TPE. TPU possesses rubber-like elasticity, high tear and abrasion resistance, high elongation at break as well as thermal stability.
In addition to this, TPU is also resistant to oils, greases, and a variety of solvents. Being firmer than TPE, TPU is therefore also much easier to 3D print with.
| Pros | Cons | Applications |
| --- | --- | --- |
| Elastic and soft material | Hygroscopic | Sporting goods |
| Can be very stretchy depending on the elongation at break | Prone to stringing and clogging | Protective cases |
| Low warpage and shrinkage | Needs to be printed at low temperatures | Automotive bushings |
| Chemical-resistant | Difficult to post-process | Vibration-damping components |
| Good impact-resistance | | |
| Good vibration damping and shock absorption | | |
| Available in a range of colours | | |
Applications

TPU has a wide range of applications.
For example, it is a good option for 3D printing flexible functional prototypes or end-use parts that need to be bent and compressed.
Consumer goods
For consumer goods, TPU is ideal for producing accessories, such as phone cases, and footwear components.
In 2015, New Balance created running shoes with TPU 3D-printed midsoles. Using 3D Systems' DuraForm Flex TPU, 3D printing and generative design, the footwear giant was able to achieve a high level of flexibility in its midsoles, as well as strength, optimal weight and durability.
Medical
Another interesting application of TPU is in the medical sector. For example, the material can be used to create orthopaedic models. In 2016, US-based company Graphene 3D Lab introduced a conductive TPU filament, suitable for producing flexible electronics, including wearable medical devices like wristbands.
Automotive
With its high chemical resistance to oils and greases, TPU is ideal for automotive applications like seals, gaskets, plugs, tubes and protective applications.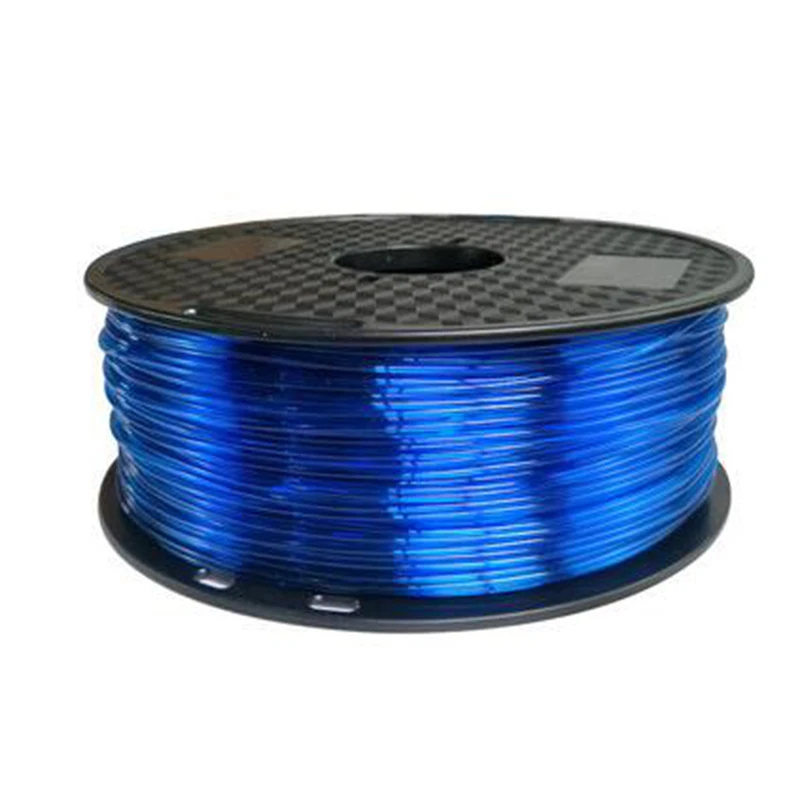 One innovative example is a 3D printed electric car produced by Chinese startup XEV Limited. The car is made up of around 100 parts, many of which were 3D printed with TPU alongside PLA and nylon.
Available TPU Materials
Material Manufacturer
Material Brand Name
Shore A hardness
Key properties
Technology
3D Systems
DuraForm TPU Elastomer
Shore A hardness can be varied
Abrasion and tear resistant

Easy to process

Elongation at break 200%

SLS
Prodways
TPU-70A
70A
High resolution

Elongation at break above 300%

SLS
Advanc3D
Adsint TPU 80 shA
80A
Good abrasive and chemical resistance

Elongation at break 600%

SLS
Sinterit
Flexa Soft
40-55A
Elongation at break 137%
SLS
Sinterit
Flexa Black
80-90A
Elongation at break 155%
SLS
Sinterit
Flexa Grey
70-90A (adjustable)
Elongation at break 137%
SLS
Sinterit
Flexa Bright
79A
Elongation at Break 317%
SLS
LUVOCOM
LUVOSINT® TPU 92 Shore A
88A
High strength and high abrasive resistance

Elongation at break 500%

SLS
Lubrizol
Estane® 3D TPU F70D-045TR UV
70D
Low-temperature flexibility and UV stability
FFF, SLS, Multi Jet Fusion (MJF)
Lubrizol
Estane® 3D TPU F50D-045SR GP
50D
High stiffness with excellent chemical and oil resistance
FFF, SLS, MJF
Lubrizol
Estane® 3D TPU F98A-030CR HC
98A
Excellent mechanical properties, low warpage and shrinkage
FFF, SLS, MJF
Lubrizol
Estane® 3D TPU F75D-035 TR UV
75D
Offers high modulus and excellent processing attributes
FFF, SLS, MJF
Ninjatek
Ninjaflex TPU
85A
Abrasion resistance 20% better than ABS and 68% better than PLA
Resistant to chemicals

Elongation at break 660%

FFF
Ninjatek
Cheetah TPU
95A
Great impact strength

Abrasion resistance 40% better than ABS and 76% better than PLA
Elongation at break 580%

FFF
Ninjatek
Armadillo TPU
75D
Rigid, abrasion resistant, tough

Excellent bridging capabilities and virtually no warping

FFF
Polymaker
PolyFlex™ TPU95
95A
Easy to process

Elongation at break 330%

FFF
rigid. ink
rigid.ink TPU
94A
Tough and durable

Elongation at break 500%

FFF
MatterHackers
MatterHackers PRO TPU
95A
Resistant to abrasion, grease and oil
FFF
Fillamentum
Flexfill TPU
92A and 98A
Oil resistant with
excellent inter-layer adhesion
FFF
3D Printing with TPU: The Technologies
If you want to explore 3D printing with this flexible material, there are two main technologies to choose from: Selective Laser Sintering (SLS) and Fused Deposition Modelling (FDM).
Let's delve into the possibilities of each.
Selective Laser Sintering
Selective Laser Sintering (SLS) is a powder bed fusion 3D printing technology that uses a laser beam to selectively melt and fuse powdered material.
SLS offers many advantages for industrial manufacturing, as the technology is capable of producing functional parts with great mechanical properties.
Furthermore, SLS requires no support structures, allowing free-form parts without any support removal marks. However, parts will require some form of post-processing to achieve a better surface finish.
Initially, the technology was used with various types of nylon but with recent advancements in material research, it's now possible to sinter TPU powder.
Currently, there are a few manufacturers on the market that offer TPU powder with various degrees of shore hardness:
– 3D Systems offers its proprietary DuraForm TPU Elastomer, which is compatible with its Pro 60 HD-HS 3D printer.
– French AM specialist Prodways has TPU-70A in its material portfolio with an elongation at break of more than 300%. With TPU-70A, shore hardness can be adjusted based on energy input.
– In 2017, German material manufacturer Advanc3D introduced the Adsint TPU 80 shA material, said to be the stretchiest material commercially available for SLS technology.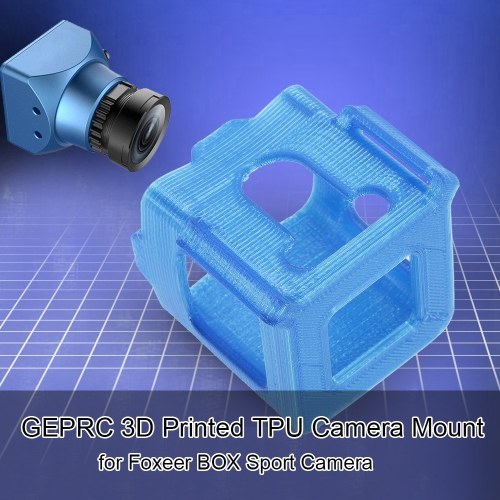 Design Tips when Using TPU powders
Minimum wall thickness
1.5 mm is the minimum wall thickness when using TPU powder. Parts 3D printed with 1.5 mm walls will be very flexible but you can also make your part more rigid by increasing the wall thickness to 3 mm.
Minimum feature size
When designing details for your TPU part, ensure that they are minimum 0.5 mm in size. For the visibility of embossed and engraved details, their height and width should not be smaller than 1.5 mm.
Complex designs
As a powder bed technology, SLS can create enclosed and interlocking parts, eliminating the need to assemble individually printed components. For this to be successful, keep in mind that the clearance between parts should be minimum 1 mm. For large objects, the clearance should be increased.
Escape holes
Hollowing your part may be useful, as it reduces printing time and saves material. However, when doing so, don't forget to factor into your design holes with a diameter of at least 1.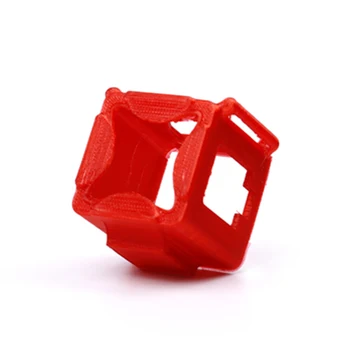 5 mm to help remove the powder stuck inside your part after the printing process.
Fused Deposition Modelling
FDM technology can also be used with TPU filaments.
There are two major benefits of using FDM instead of SLS when manufacturing TPU parts: firstly, FDM is less expensive and secondly, it is typically faster to produce TPU parts with filaments rather than with powders.
On the other hand, 3D printing with TPU filaments using FDM will result in a less dimensionally accurate part, with visible print layers that cannot be smoothed. Additionally, since TPU is a soft material, particularly when compared to ABS and PLA thermoplastics, TPU filaments can flex in the extruder mechanism, resulting in coiling of the filament and clogging of an extruder. However, the softness of the material is what makes the layer to layer adhesion in TPU prints strong and durable.
5 Tips for 3D printing with TPU filaments
Basic printer requirements:
Extruder temperature: 225-250°C
Type of the extruder: Direct Drive extruder is recommended
Heated print bed: 50 ±10 °C
Cooling: part cooling fan is recommended (medium or high setting)
Enclosure: not necessary
Build Surface: Kapton tape (PEI), blue painter's tape

Printing Temperature
The recommended extrusion temperature range is between 225-250°C depending on the type of a 3D printer and a TPU filament you have.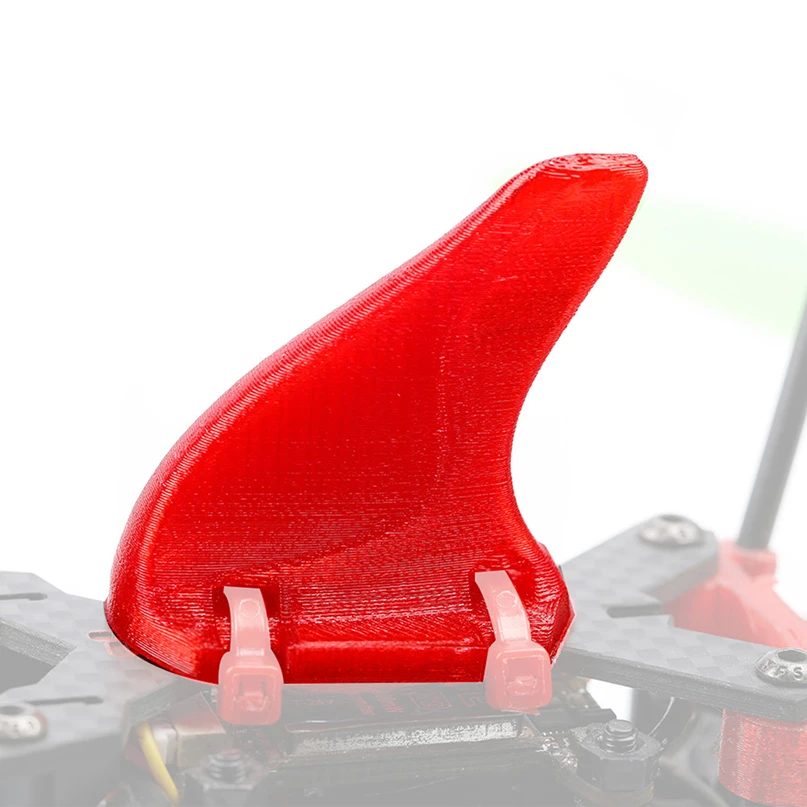 However, keep in mind that printing with higher temperatures will allow the filament to melt faster and to flow easier from a nozzle.
Speed
TPU typically prints best at slower speeds. It is a good practice to set half of the average speed (15 mm/s – 20 mm/s) to ensure high-quality prints.

Extrusion multiplier
Extrusion Multiplier is 3D printer's setting which allows you to control how much filament comes out of the nozzle or simply the extrusion flow rate. As TPU filaments can improperly extrude during the printing process, resulting in improper bonding of layers and perimeters. One way of dealing with this issue is to slightly increase your extrusion multiplier.
Retraction
Retraction is the mechanism in a 3D printer, which pulls the filament backwards into the extruder as a means of preventing the oozing of the melted filament. This feature is very useful with rigid filaments like PLA and ABS, however, with TPU filaments, retractions can be challenging and can result in clogging.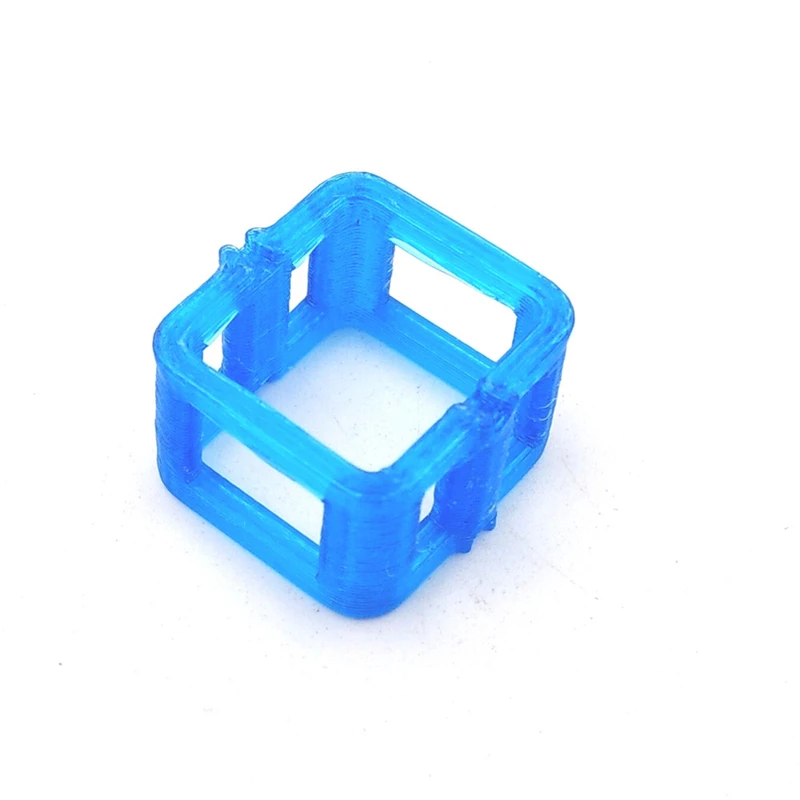 That's why it is highly advisable to disable retraction to prevent stretching and compressing of the flexible filament in the nozzle.
Rafts and skirts
A raft is a throwaway horizontal surface on top of which a part is printed, and it is used to prevent warping. However, since TPU parts usually do not warp, rafts are not recommended when 3D printing with TPU, not at least because they can cause additional printing issues due to high printing speeds. In contrast, it would be wise to print a skirt — a few loops of material around the print — to check the flow of the filament and ensure the success of the first few layers.
Conclusion

TPU is a highly useful material, providing unique properties and a wide range of possible applications.
However, 3D printing with TPU can be tricky due to the unique properties of the material, which is why it's important to understand the possibilities and limitations of TPU before printing. With this guide, we hope that you're now well on the way to successfully producing your 3D-printed TPU parts.
3D Printing with TPU - NinjaTek
TPU filament is used to create flexible, durable 3D prints. You can stretch it and bend it, and it won't break. NinjaTek® has been extruding TPU for over 50 years, bringing a level of expertise and knowledge unmatched by other companies.
What is TPU?
Uses & Applications
How to Print With TPU
Properties, Pros & Cons
FAQs About TPU
What is TPU 3D Printer Filament?
TPU, or Thermoplastic Polyurethane, is a flexible and durable 3D printing filament for beginners and pros alike. TPU has unique characteristics that make it elastic like rubber, yet durable like plastic.
TPU has qualities that other materials don't have, such as vibration dampening, shock absorption and incredible elongation.
TPU Uses & Applications
TPU can be used in a number of industries across a variety of applications when you're looking for high-performance materials.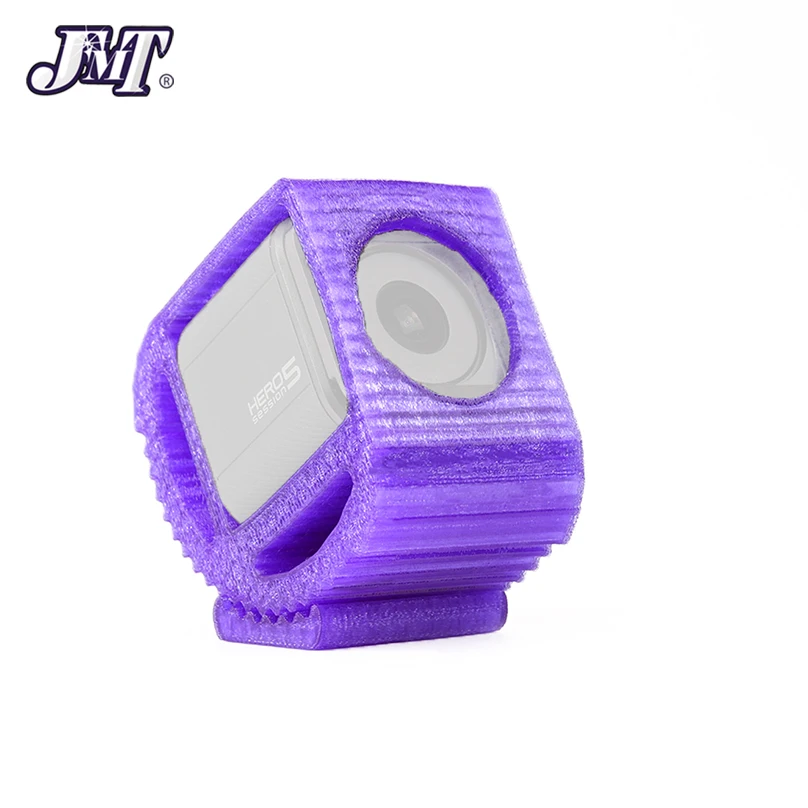 TPU's shock absorption and vibration-dampening qualities make it the ideal material for prosthetics and orthotics (footwear inserts/insoles), as well as sporting goods and athletic equipment.
TPU's soft, sleek feel lends itself well to the realistic texture needed for prosthetics. It's even been used to make tracker-enabled turtle eggs to fool poachers.
Another advantage of TPU is its durability. It can take a beating. For example, when TPU is used to produce seals and gaskets, printed components hold up just as well as (if not better than) traditionally manufactured parts.
While durable, it's also chemical resistant and non-marring. It can stretch around tools to protect them and other equipment from damage.
How to print with tpu
TPU can be somewhat tricky to print with because of its unique properties, but the prints you get have impressive quality and can withstand the test of time.
Temperature: TPU prints at moderate speeds and temperatures (225°C to 250°C).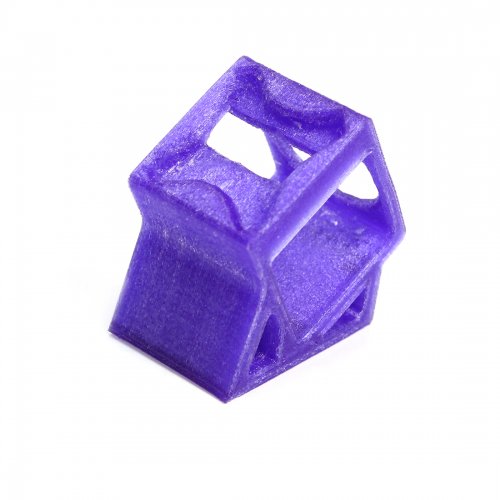 Common issues: TPU has great elongation and stretchiness, but those properties can also cause some minor clogging and stringing. Check out our Troubleshooting Guide for common print issues and fixes.
Properties of TPU: Pros & Cons
Pros of TPU
Flexible
Stretchy like rubber
Durable, shock- and impact-resistant
Abrasion resistance
Vibration dampening
Huge variety of color and hardness options
Cons of TPU
Can be a challenge to print for beginners due to its unique, high-performance properties
Difficult to post-process because of its abrasion and chemical resistance
FAQs about TPU
Is TPU flexible?
Yes, TPU 3D printer filament is known for its flexibility, such as NinjaFlex® filament. There are some varieties of TPU filament with more rigid properties, like our Armadillo® filament.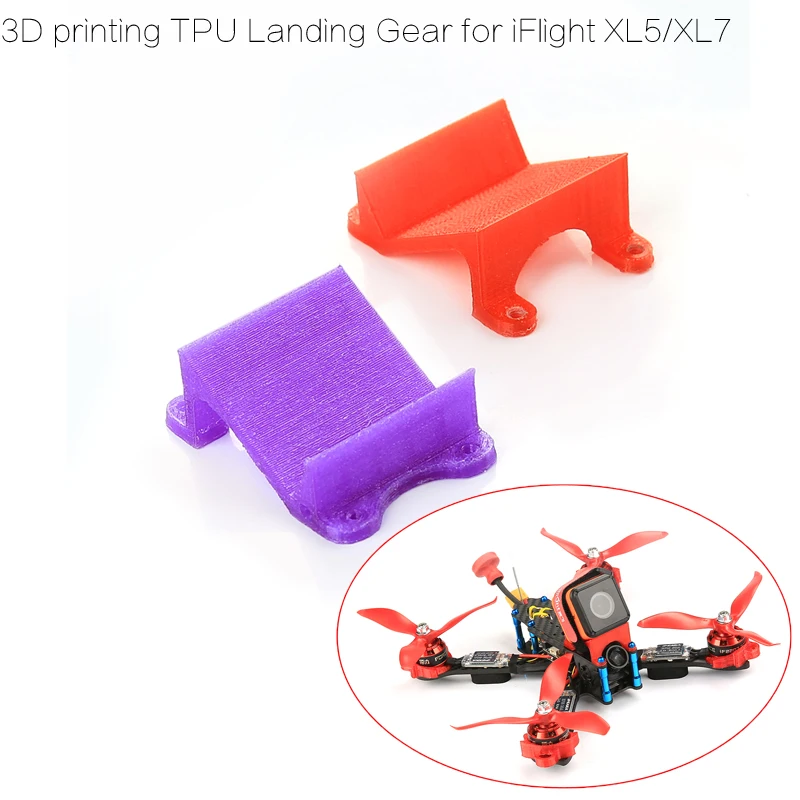 TPU is ideally suited for 3D printing applications where flexibility and durability are essential.
How soft is TPU filament?
TPU has a soft, smooth texture that lends itself to a number of applications. In addition to being soft, it has impact-resistant and elastic properties well suited for many industries, including healthcare and sports.
How fast can you print TPU?
TPU typically prints best at slower speeds. When combined with high heat, it will flow smoothly from the nozzle. If you're looking for a quick-printing material that's going to hold up with minimal issues, try our Cheetah® filament.
Which NinjaTek Filament Do You Need?
Compare hardness, elasticity, impact resistance and other properties of our 3D printer filaments.
Compare Products
Shop All Products
Related Resources
Shop Cheetah
Shop the fastest and easiest to print flexible filament on the market.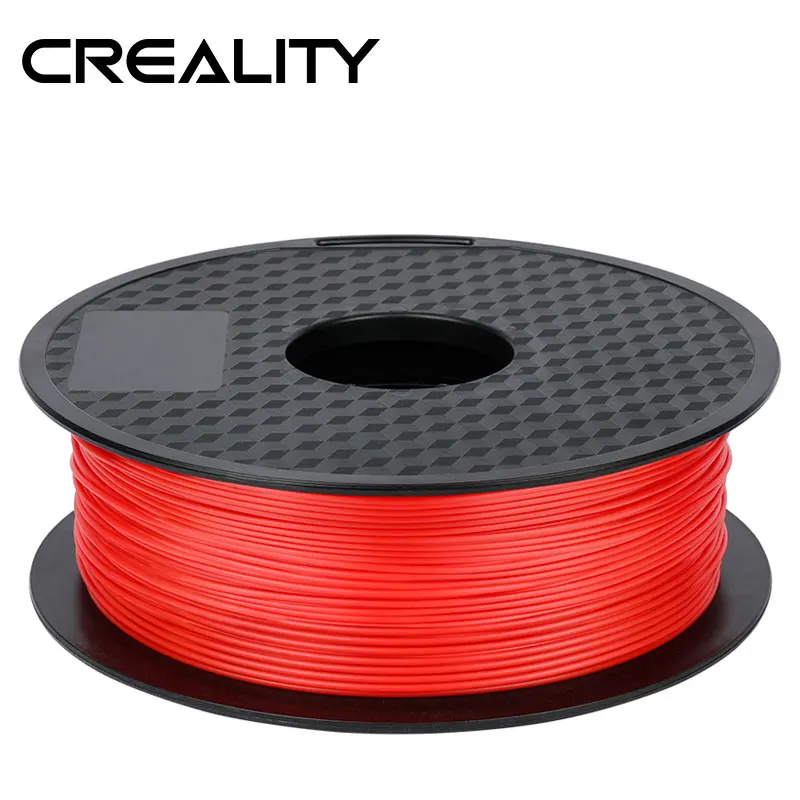 3D Printing by Industry
Fashion: Custom couture to cosplay costumes
Case Studies
Machinist designs protective covers for vise-grip pliers.
how to print, characteristics and properties
TPU filament (REC Easy Flex) allows you to print flexible, elastic and durable TPU parts.
Main Advantages and Disadvantages of TPU (REC Easy Flex)
Easy Flex (TPU) is the most flexible and wear resistant material in the REC flexible polymer range, with high resistance to oils, gasolines, alkalis and some acids, high wear resistance and excellent tensile strength. bending and tensile deformations.
The material is frost-resistant, maintains fairly high temperatures when heated and practically does not age when exposed to ultraviolet radiation (dyes can degrade, but the physical and mechanical properties of the material itself are preserved), has good resistance to sea water, fats, is not affected by microbes or bacteria.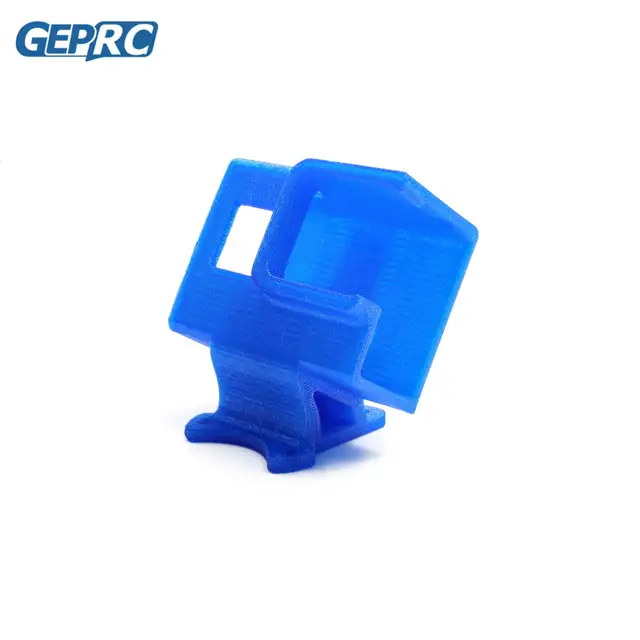 Excellent environmental resistance makes TPU an excellent choice for outdoor parts. Moreover, TPU has a low vulnerability to plastic deformation or "creep", that is, it retains its shape well under prolonged and repeated deformation, which makes it possible to use this polymer in the production of functional parts that work in bending, compression and tension.
In industry, thermoplastic polyurethane most often serves as an alternative to natural rubber and is used in the production of seals and sanitary gaskets, profiles and hoses, car tires and tyres, shock absorbers and dampers, various fasteners, connecting and decorative elements, shoe soles and orthopedic inlays, friction linings for hand tools, windings of power cables and components of electrical equipment, sports equipment and much more. 93
Operating temperature: -35°C to +100°C
Softening point: N/A
Mechanical REC Easy Flex:
Izod impact strength: non-breakable
Tensile strength along layers: 27. 96 MPa
Tensile modulus along layers: 74 MPa
Bending strength: 3.5 MPa
Flexural modulus: 68 MPa
Maximum bending load: 4.8 N
Tensile strength across layers: N/A
Tensile modulus across layers: n/a
Maximum tensile load: 662 N
Compressive strength: 6 MPa
Compressive modulus: 44 MPa
Maximum compression load: 670 N
Elongation: 617%
Biodegradability: N/A
Dielectric constant: n/a
Tensile strength at 23°C: N/A
Flexural strength 2.8 mm/min. 23°C: N/A
Shore hardness (A scale): 95
Oil and petrol resistance (maximum shape change in 24 hours): n/a
Oxygen index, %O2 according to GOST 21793-76: n/a
Mass fraction of ash according to GOST 15973: n/a
3D Printing Preparation Guide TPU (REC Easy Flex)
Thermoplastic polyurethane is highly hygroscopic, meaning it absorbs moisture well.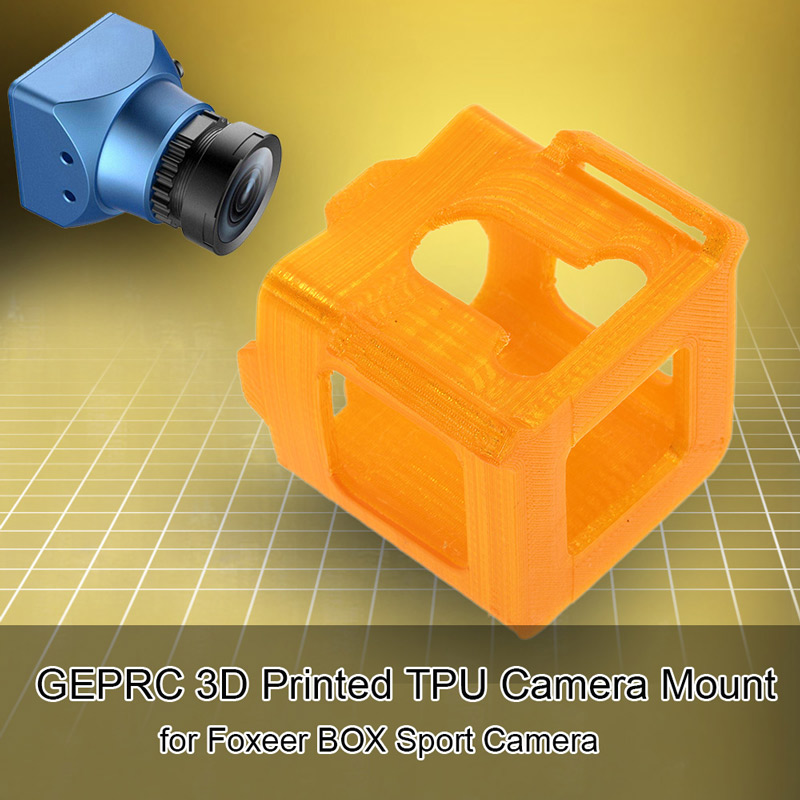 In case of problems with interlayer adhesion and the appearance of defects on the laid layers (irregularities, bubbles, delamination), the filament must be dried. With the correct 3D printing temperature and the use of dry material, the resulting products will exhibit very high tensile strength.
When working with Easy Flex, it is recommended not to rush and limit the speed of the paving. The exact values ​​depend on the equipment used, but the approximate print speed should be set in the region of 25 mm / s - it can be higher if the material feeds and sets well. Since TPU is elastic, the retract should be set to a higher value than when working with hard plastics - about 3 mm.
It is recommended to avoid Bowden filament feed (separate installation of feeder and head with connection through a long tube) in favor of direct extruders (solid feeder and hotend assemblies). Minimizing the distance between the feeder gears and the hotend inlet will help with problems caused by bar bending and compression under load, including winding filament around the gears.
The pressure on the feed gears must be firm but not too strong to avoid deformation of the filament, which again can lead to interruptions in the supply of material.
To increase adhesion to the work surface, it is recommended to use a stage heater and apply adhesive agents - varnishes or adhesives, such as The3D universal compound. The blowing of the laid material should not be too strong (no more than 20%) so that the layers have time to set well. As a general rule, airflow should only be used when 3D printing small models with short layer build times.
Printing on rafts is not recommended, as the material is almost not subject to heat shrinkage, and auxiliary structures will only complicate post-processing. Alternatively, before 3D printing the main model, a skirt can be built solely to check the stability of the melt supply.
Detailed information on the adhesive properties of REC Flex and other materials in multi-material 3D printing is available here.
Recommended settings for 3D printing with TPU (REC Easy Flex):
Nozzle temperature: 215-235°C
Table temperature: 30-60°C
Airflow: 20%
Recommended adhesives: The3D glue, blue tape
Minimum nozzle diameter: 0. 4 mm
Storage TPU (REC Easy Flex)
As mentioned above, TPU is hygroscopic, so it is highly recommended to store unused filaments in sealed bags or containers with a silica gel bag inside.
If necessary, the filament can be dried using specialized equipment, a fruit dryer or an electric oven at 50°C for a minimum of four hours. Speeding up the process by raising the temperature is not recommended, as this may damage the material.
Before loading the material into the extruder, it is recommended to make sure that there is no dust on the filament that can form deposits in the hot end. If necessary, the filament can be cleaned directly during 3D printing by passing the filament through a simple foam filter (for example, such or such) on the way from the spool to the hot end.
For more information on storing and drying filaments of different materials, see the articles at the links below:
Filament storage
Plastic drying
Post-processing TPU (REC Easy Flex)
Like other flexible materials, thermoplastic polyurethane cannot be finely machined, such as sanded.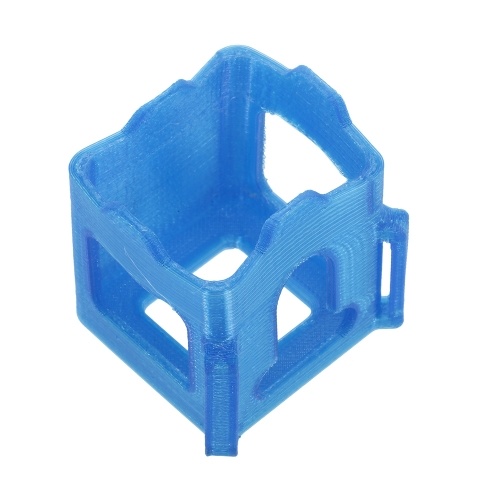 The only practical option is cutting artifacts and supporting structures with cutting tools.
In terms of chemical processing, the advantages of TPU also quickly turn into disadvantages: high chemical resistance does not allow smoothing surfaces with many commonly available solvents. Chemical processing will require dimethylformamide, tetrahydrofuran, ethyl acetate, cyclohexanone, or dimethylacetamide, with strict safety precautions in all cases.
Epoxy resins, cyanoacrylate (super glue) or polyurethane adhesives can be used for bonding, however, any adhesives can be a weak point in functional details, so it is recommended to print one-piece products immediately if possible.
When painting, be aware of the flexibility of the material and avoid hard primers and varnishes if the product will be subject to stress. Alternatively, liquid rubbers can be used to smooth surfaces and paint, if necessary with the addition of coloring pigments.
Safety TPU (REC Easy Flex)
In general, the material is completely harmless under normal conditions of use, but has not yet been tested for safety in prolonged food contact.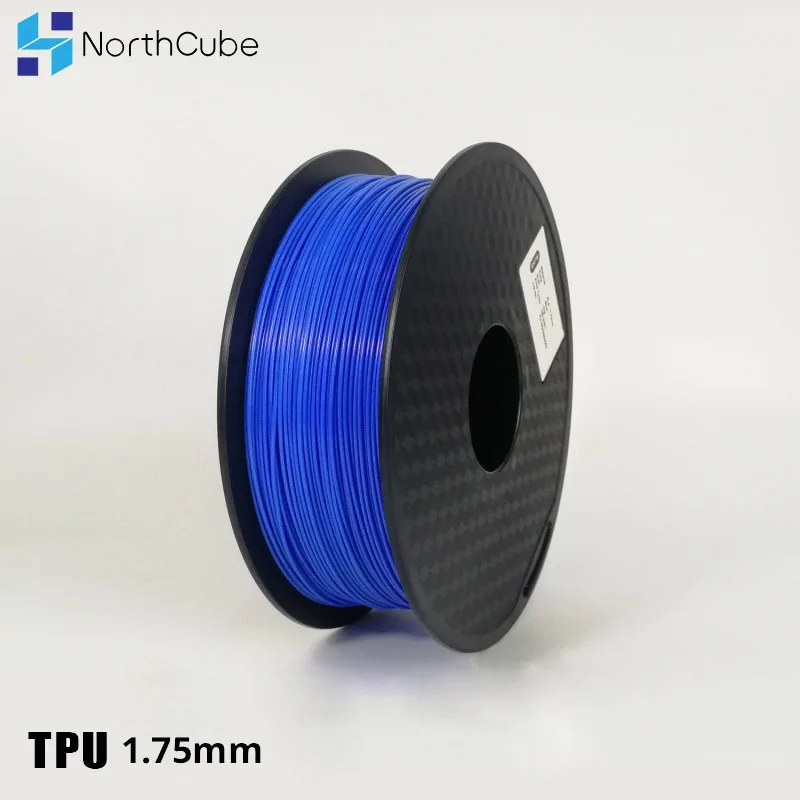 The volume of emitted volatile substances should not exceed the maximum allowable concentrations, but 3D printing is still recommended to be carried out in well-ventilated areas, if possible equipped with an exhaust hood in the immediate vicinity of the equipment.
Safety certificates are published in a special section of our website.
REC Easy Flex Testing
Our company consistently tests our 3D printer filaments. Test reports* for REC Easy Flex can be found at the links below:
Flexure
Tension along layers
Compression
printing on a 3D printer in Moscow: 1.75 mm, weight 1 kg
More details
Only quality products

Learn more
Subscribe to the newsletter
Be the first to know about discounts!
TPU plastic Description
print and
post-processing options Physical and mechanical characteristics


Material: TPU - thermoplastic polyurethane
Thermoplastic polyurethane (TPU) is a modern material of the polymer group, made on the basis of complex polyesters.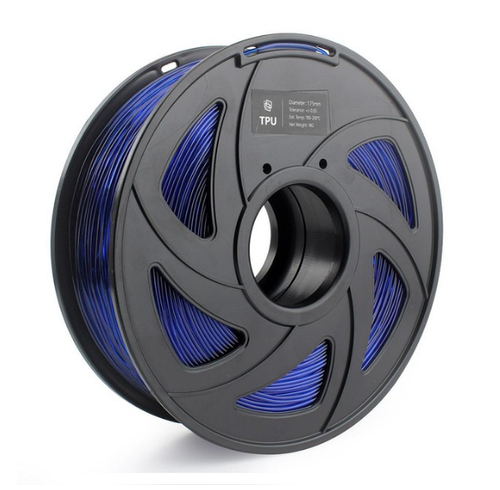 The elasticity of printed products is the main property that determines the use of this plastic.
Press parameters:
Press temperature: 175-190 ° C
Table temperature: 50 ° C
Table cover: clean glass, glue BF-2, glue for 3D printing
speed speed print: 15-20 mm/s.
Cooling: is recommended to be printed using efficient, annular airflow.
Density: 1.25 g/cm3
TPU plastic features and handling:
Elasticity is the main property that determines the application.
High resistance to deformation in both compression and tension.
High strength, very soft. Shore hardness 75A
Odorless printing.
Excellent intercoat adhesion.
Print speed is slow.
Resistant to most solvents, fats, oils. Relative resistance to gasoline.
Machining is very difficult due to the specific properties of the plastic.
Wide operating temperature range.
Bar accuracy ± 0.05 mm (reduced geometry tolerance).
The FDM extruder head needs to be modified to eliminate gaps and cavities in the path of the bar from the feed gear to the hot zone of the print head. The use of bowden tube extruders is difficult due to the very low hardness of the material.
Machining of TPU plastic products is difficult.
Chemical treatment not applicable.
Thermoplastic polyurethane (TPU) is a unique material, one of the most sought after polymeric materials. Operational and chemical properties have provided this material with a wide distribution in all industries with high requirements for the quality of materials.
Thermoplastic polyurethane (TPU) combines wear resistance, lightness and elasticity, the ability not to change its color during its use. The material is resistant to low temperatures. rupture and aggressive environments, adheres well to the surface, restores shape when deformed, is able to perfectly resist punctures, has slip resistance.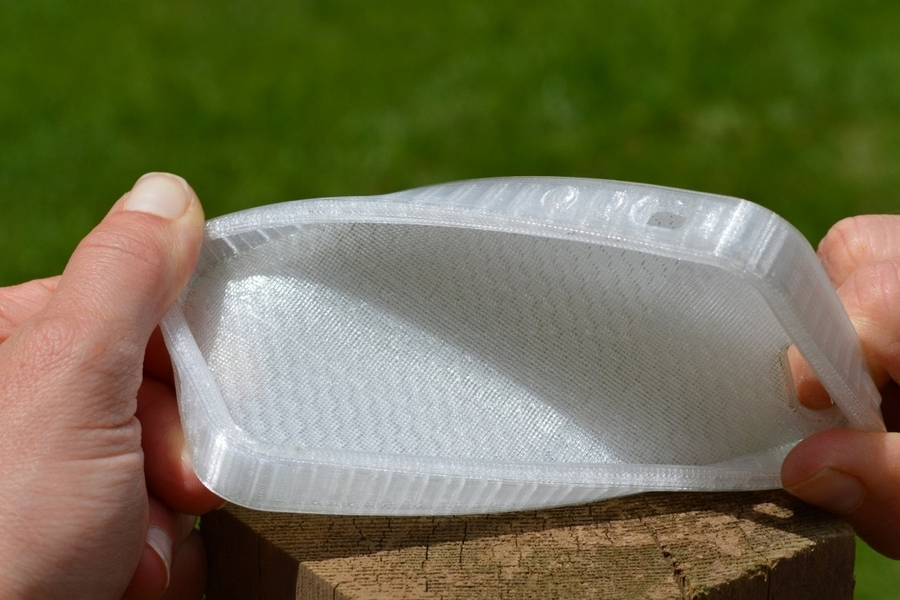 TPU plastic is the first flexible, Flex-plastic in the line of plastics produced by the Moscow FDplast plant. Possessing excellent structural and technological properties, thermoplastic polyurethane is used in various industries, ranging from winding power cables, use in the development of the design of the bottom of shoes, the manufacture of protective accessories for electronic devices, and ending with a decorative overlay in the car interior.
Information about the properties of plastics and printing requirements can be found in the brochure "FDplast 3D Printing Plastic".
Plastic storage
3D printing plastic must be stored in a dry place. Moisture and dampness greatly affect the filament, as a result, the plastic deteriorates, it becomes impossible to print from such plastic. There are no problems with the storage of plastic, it is practically not affected by the normal humidity of the ambient air. However, in order to obtain an ideal printing result, it is advisable to store the filament in a dry place, with silica gel.