Father and son 3d printed lamborghini
Father and Son Built a Drivable, 3D Printed Lamborghini in Their Garage
When the real Lamborghini company discovered this project, they had a little surprise sent to the dad and son duo.
3D printing has given us some incredible creations. We've seen a house build in 24 hours, a restaurant that only serves 3D printed food, and the first steps toward a 3D printed heart. All these builds are incredible, but perhaps none comes as close to a heart-warming story as the father and son who 3D printed a Lamborghini.
Sterling Backus and his son Xander have been building a Lamborghini from scratch, right in their garage in Erie, CO. They're modeling the car off a Lamborghini Aventador, one of Xander's favorite cards, and using a 3D printer to create the body panels, interior and other parts.
Named the AXAS Interceptor, the working supercar will have all the components needed to drive it like a real Lamborghini.
The father and son have documented their build process on Sterling's YouTube channel. Sterling published the first update of the project two years ago, showing just the taillight housing they printed using a CR 10S printer, working lights and all.
To make the 3D printed parts look like the real Aventador, the duo skinned the body panels with carbon fibre. The interior of the car combines 3D printed parts with components from other cars. To make the AXAS Interceptor drivable, Sterling and Xander build the drivetrain from a Corvette engine, a transaxle from a Porsche 996 and more custom-made parts.
The project took a year and a half to reach the stage where it was drivable, with many failed parts and 3D printing errors along the way. But each time Sterling and Xander added one more new part to the car, they knew they had to see this project through to the end.
After the work-in-progress AXAS Interceptor passed its first test drive, news got around to the real Lamborghini. Amazed with the work the father-son team had done, the company reached out to Sterling and worked with him to plan a surprise for Xander and the rest of the family.
Overnight, Lamborghini exchanged the AXAS Interceptor with a real Aventador.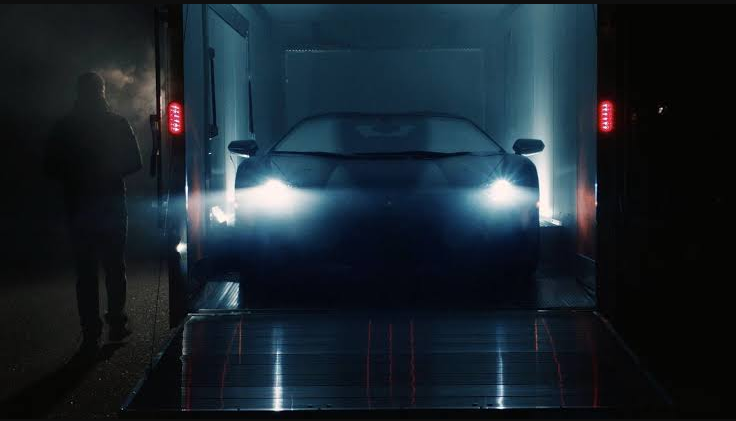 They captured Xander's reaction on film and shared their story as a short video ad around Christmas time. The best part – Lamborghini let Sterling and Xander borrow the Aventador for a few weeks before returning the 3D printed car.
Sterling and Xander are still working on the AXAS Interceptor, coming closer and closer each day to a finished project.
Follow the updates on Sterling's YouTube Channel here:https://www.youtube.com/channel/UC8YYptrlqdUN9GsIFsT6Mwg
Lamborghini Loans Real Aventador To Father And Son Who 3D-Printed Replica
Earlier this year, a father and a son from Erie, Colorado became an internet sensation for building a real-size Lamborghini Aventador SV replica using a 3D printer.
For almost two years, Sterling Backus and his 12 year-old son Xander have been building an Aventador SV lookalike in their garage. Mind you, their Lambo replica not only looks really similar to the original but can also be driven. That's because it packs a 5.
7-liter GM LS1 from a 2003 Chevrolet Corvette fitted with a pair of turbochargers for added power.
The Backus family's passion for Lamborghini did not go unnoticed at the company's headquarters in Sant'Agata Bolognese, who decided to reward Sterling and Xander for building such a remarkable Aventador replica.
Watch: Young Lamborghini Fan Gets More Than A Model Car As A Present
The father and son are the stars of Lamborghini's 2019 Christmas video that tells the story of how the Italian company contacted Sterling Backus and made him an offer he could not refuse. To surprise his son, a team from Lamborghini arrived in the middle of the night and replaced the Aventador SV replica with a real Aventador S Roadster in the family garage, only a few days before Christmas.
Lamborghini left the black Aventador S Roadster for them to enjoy during two weeks as a way to show its appreciation for their ardent passion – even though the brand is not a big fan of people building replicas of its supercars.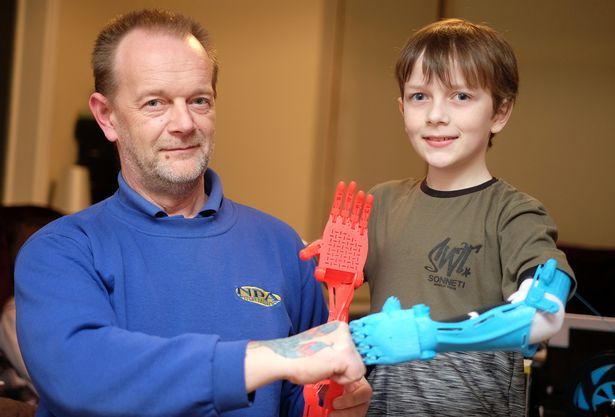 "Automobili Lamborghini is against any attempt at counterfeiting. However, a true story of such authentic passion deserves to be featured, which is why we chose to tell of Sterling's and Xander's project in our 2019 Christmas video," said Katia Bassi, Chief Marketing and Communication Officer of Automobili Lamborghini.
Besides Lambo's official video, you can also watch a vlog update from Sterling Backus who talks about how it all happened and offers some details about the remaining work needed to complete the Aventador replica. As for the Italian company's move? Well played, Lamborghini. Well played indeed.
PHOTO GALLERY
more photos...
A father and son wanted to 3D print a Lamborghini. The company gave them a real car
Continuation of the story from
Media news2
Stories
Stories
Anna Borodkina
News Editor - RB Archive
Anna Borodkina
The Backus family from Colorado (USA) received a real car as a gift from Lamborghini and starred in the manufacturer's commercial.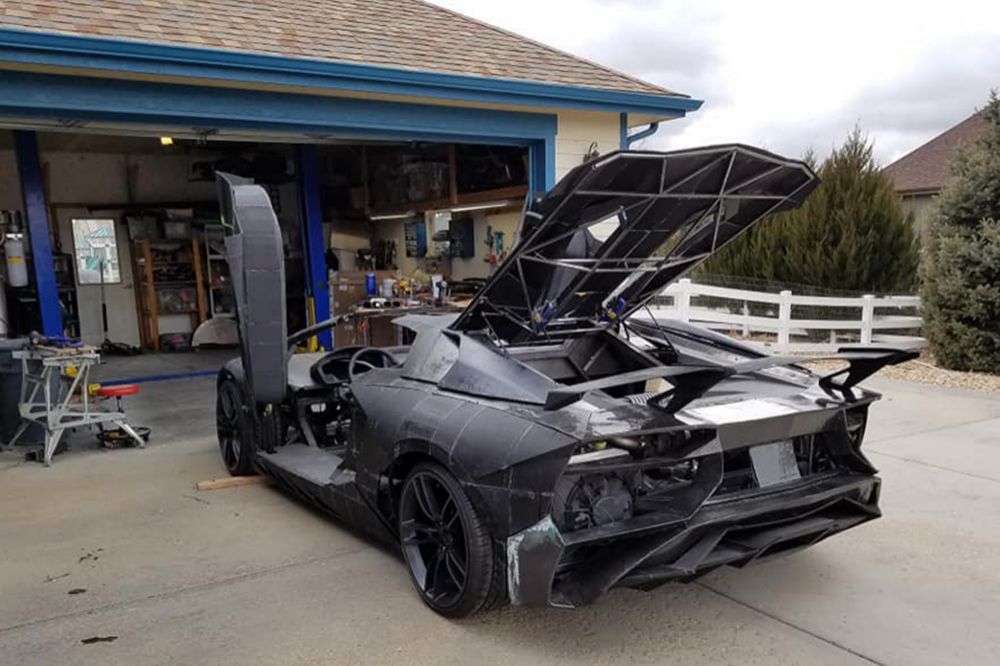 This happened after Lamborghini found out that his father, Sterling Backus, prints a car on a 3D printer. It is reported by CNN.
Anna Borodkina
(Source: CNN)
Backus works as a physicist at Thorlabs, an optical goods manufacturer, so he had access to 3D printers and software.
Backus used a toy model of a Lamborghini Aventador for this project, which he enlarged in Solidworks. To print out the parts, the physicist used QIDI X Pro printers. As he told the publication, his son Zander was also actively involved in the project.

The family reportedly spent about $23,000 on the design and printing. They are going to present the printed and assembled Lamborghini Aventador model at a local car show in August 2020.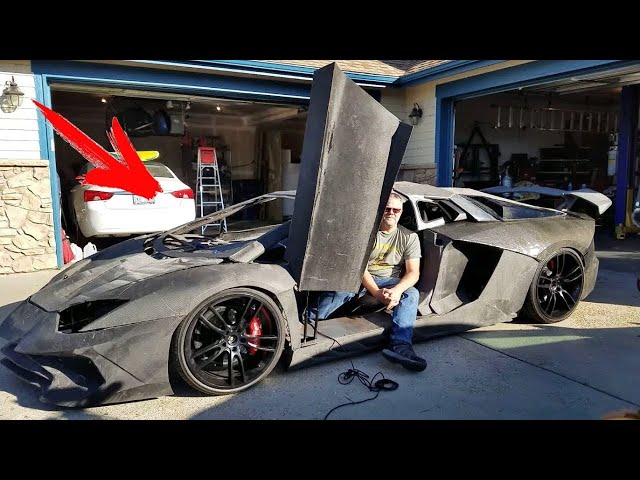 Sterling and Zander got the idea for the project in February 2018 while playing the video game Forza Horizon 3. Lamborghini soon found out about them and invited the family to take part in the filming of a Christmas commercial.
The automaker also loaned them a real Lamborghini Aventador S for two weeks. This model sells in batches of less than 1,000 cars a year for about $500,000, CNN explains.
Despite the fact that Lamborghini opposes counterfeiting, the project of the Backus family was not considered a fake.
Photo: Tofudevil / Shutterstock
Found a typo? Select the text and press Ctrl + Enter
Related materials
one Fair of cribs, term paper in oil from whites and the first business: student stories of entrepreneurs
2 Glamour, illegal substances, transactions in 5 minutes: which show the work of financiers on the screen
3 In 2021, Moscow Student Day will be held online
four "We had to rake from customers and quickly resolve issues"
5 Natasha, we have tested everything: to be or not to be memes in advertising creatives
CAPABILITIES
October 06, 2022
PSB TECH HACK
October 09, 2022
"The Future of Aviation 2022"
October 09, 2022
"Python Programming"
All possibilities
News
Pavel Durov once again advised users to "stay away from WhatsApp"
News
FAS will check marketplaces and retailers after complaints about inflated prices for military equipment
News
Pickup point managers complain about new Wildberries fines for defective goods
Speakers
How to transfer money to Europe from Russia in 2022?
News
Avito launched the purchase of phones from its users
Hypercar printed on 3D printer in the USA / accident / Orenburg, Orsk
In Orsk, VAZ knocked down a 6-year-old girl at the crossing
The accident occurred on Stanislavsky Street in Orsk, Orenburg region.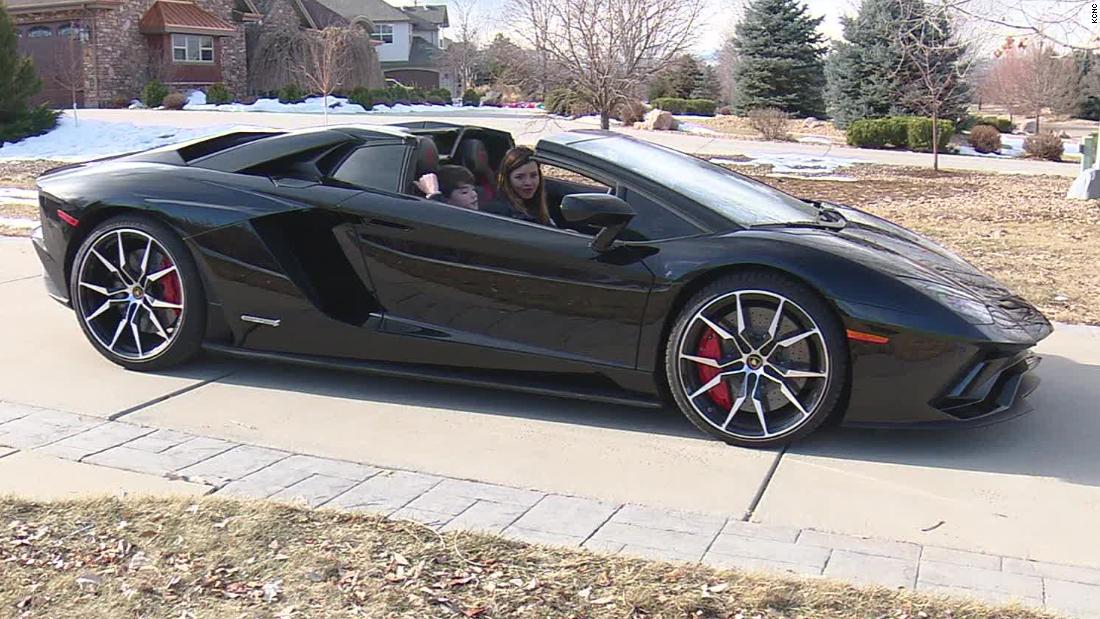 16:48 / accident / Gelendzhik
A woman was injured in an accident near Gelendzhik
The accident occurred on October 4 at the 1493rd km of the M-4 "Don" highway near Gelendzhik.
15:53 / accident / Voronezh
Three people were injured in an accident in the Voronezh region
The accident with three victims occurred on October 5 at about 9.
37 am on the 89th kilometer of the Pavlovsk-Kalach-Petropavlovka highway in the Petropavlovsk district of the Voronezh region.
---
14:22 / accident / Balashov
A woman was shot down in Balashov - she died in the hospital
A woman died as a result of a car collision on the morning of October 5 in front of house No. 3a on Ordzhonikidze Street in Balashov.
13:52 / accident / Omsk
Four people died in an accident in the Omsk region
A terrible accident occurred early in the morning on October 6 in the area of ​​549 km of the Tyumen-Omsk highway.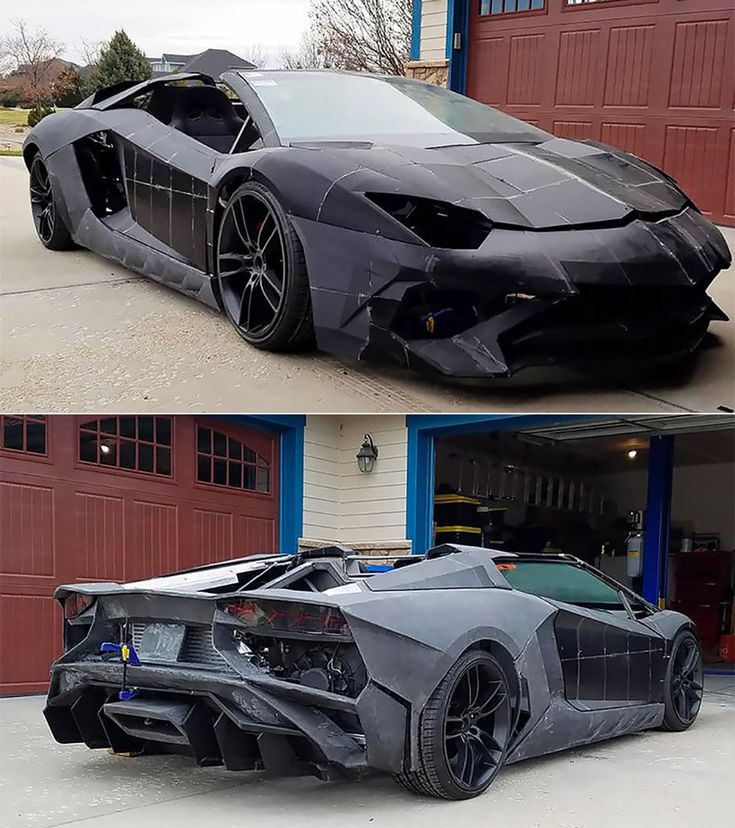 05.10.2022 / accident / Moscow
Nine people were injured in an accident with a minibus in the suburbs
An accident with victims occurred on the 28th kilometer of the Don highway in the Moscow region.
05.10.2022 / Auto news, New items, Electro / Moscow, St.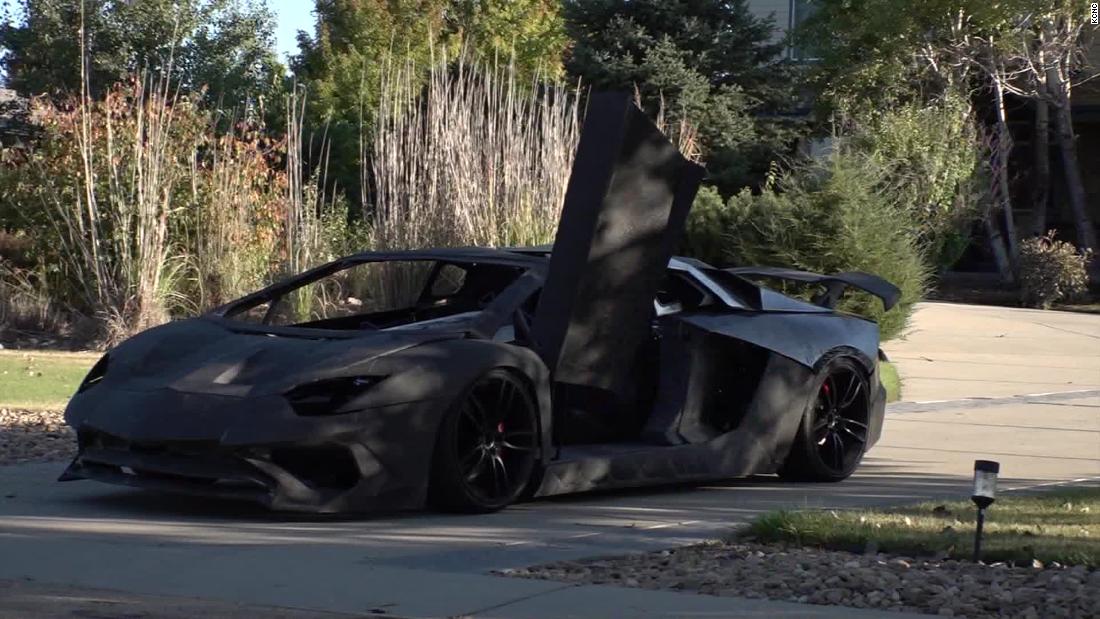 Petersburg, Ulyanovsk / UAZ
The premiere of the Russian electric truck EVM PRO took place
The official presentation of Russia's first mass-produced electric truck EVM Pro took place in the congress center of the metropolitan SEZ "Technopolis Moscow".
05.10.2022 / accident / Ryazan
In the Ryazan region, a heavy truck knocked down a pedestrian to death
A pedestrian was killed as a result of a truck collision early in the morning on October 4 at the 286th kilometer of the M-5 Ural highway in the Shilovsky district of the Ryazan region.
05.10.2022 / accident / Smolensk
VAZ driver injured in an accident with a truck in the Smolensk region
The accident occurred on the evening of October 4 at the 346th kilometer of the R-1200 highway in the Smolensk region.
05.10.2022 / accident / Novosibirsk
In Novosibirsk, a driver knocked down a 12-year-old girl at the crossing and fled
An accident involving a minor pedestrian occurred on October 5 at 08:16 in front of house number 1 along Sergeant Korotaev Street in Novosibirsk.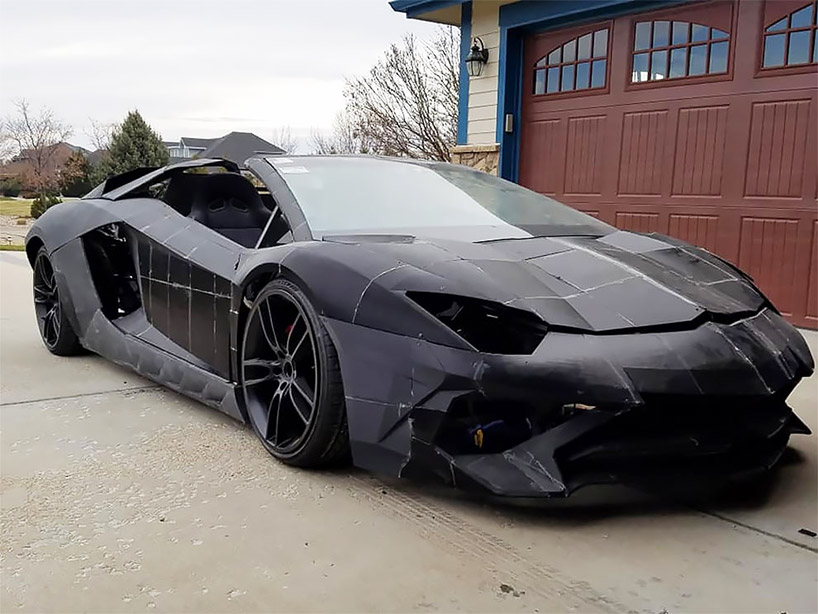 05.10.2022 / accident / Kursk, Kurchatov
In the Kursk region, a foreign car knocked down a cyclist to death
A woman died as a result of an accident on the evening of October 4 at the 62nd kilometer of the highway "Kursk - Lgov - Rylsk" in the Kurchatov district of the Kursk region.
05.10.2022 / accident / Cheboksary
In Chuvashia, a drunk driver knocked down an 11-year-old girl to death
The tragedy occurred on October 4 at about 18:30 in the village of Lesnye Tuvany, Shumerlinsky district of Chuvashia.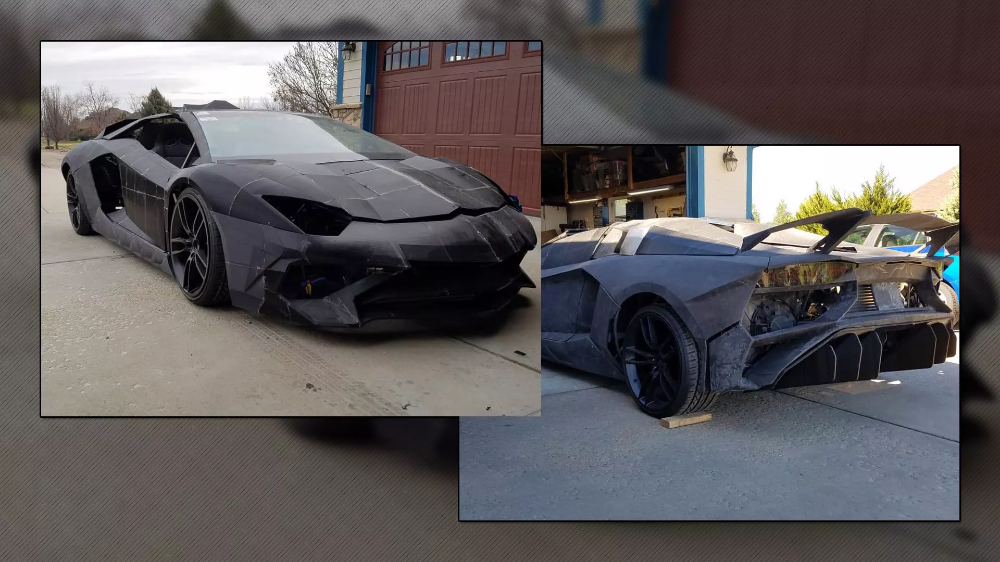 05.10.2022 / accident / India
25 killed in crash when wedding bus falls from height in India
A terrible accident occurred on October 4 on a mountain road in the Pauri Garhwal district in the Indian state of Uttarakhand.
05.10.2022 / accident / Petrozavodsk
UAZ crashed into a ditch in Karelia
The accident occurred on the night of October 3 near the house number 15 on Karelskaya street in the village of Sukkozero, Muezersky district of Karelia.