3D printing startups
20 Emerging 3D Printing Startups (2022)
You may also like:
6 Product Development Trends
20 Thriving Robotics Startups
40 Growing AI Companies & Startups
Heading into 2022, the global market for 3D printing is projected to be worth $17.4 billion.
And is forecasted to grow more than 26% over the next 2 years.
On top of that, the 3D printing market is expected to grow at a CAGR of over 18% into 2025.
All things considered, it's safe to say that the growth of this industry isn't slowing down anytime soon, especially with new ventures launching every year. We've gathered the best 3D printing startups you should follow in 2022.
1. Relativity Space
5-year search growth: 1325%
Search growth status: Exploding
Year founded: 2015
Location: Long Beach, CA
Funding: $1.
3B (Secondary Market)
What they do: Relativity Space is an aerospace startup that designs and manufactures 3D printed autonomous rockets. The company claims that their rockets can be designed and launched in a matter of days, as opposed to years. In 2019, Relativity Space made it to Fast Company's list of most innovative companies (space sector).
2. Mighty Buildings
5-year search growth: 1050%
Search growth status: Peaked
Year founded: 2017
Location: Oakland, CA
Funding: $101.8M (Series B)
What they do: Mighty Buildings is a modular construction technology company that builds 3D printed homes. They do this by leveraging 3D printed panels and prefab technology. The company has completed about a dozen projects so far.
3. nTopology
5-year search growth: 1328%
Search growth status: Exploding
Year founded: 2015
Location: New York, NY
Funding: $135.
2M (Series D)
What they do: A software company, nTopology creates tools for design, engineering, and simulation. Their software solutions are designed to support and make the fabrication/3D printing processes smoother. nTopology's solutions have been used to create +2,200 parts so far.
4. Multiply Labs
5-year search growth: -70%
Search growth status: Peaked
Year founded: 2016
Location: San Francisco, CA
Funding: $22.7M (Series A)
What they do: Combining pharma with robotics, Multiply Labs creates 3D printed personalized capsules. Each capsule contains multiple products that are released at different times in the human body. It is estimated that the company currently earns $5M in annual revenue.
5. Additive Industries
5-year search growth: -80%
Search growth status: Peaked
Year founded: 2012
Location: Eindhoven, Netherlands
Funding: $24.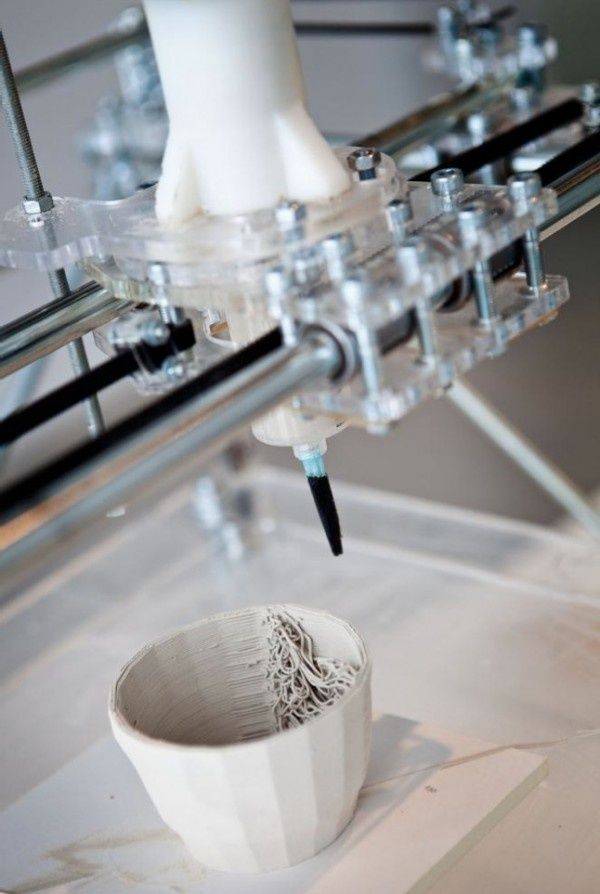 3M (Series Unknown)
What they do: Additive Industries specializes in offering metal additive manufacturing solutions to industrial markets. Specifically, they offer 3D metal printers and supporting services to aerospace, automotive, energy, and high-tech companies. In 2019, Additive Industries was shortlisted for the 3D Printing Industry Awards in the "Enterprise 3D Printer (Metals)" category.
6. VELO3D
5-year search growth: 1266%
Search growth status: Exploding
Year founded: 2014
Location: Campbell, CA
Funding: $205.1M (Post-IPO Equity)
What they do: A digital manufacturing company, VELO3D offers 3D metal printers and custom-printed components. Their platform is designed to provide end-to-end AM solutions for manufacturing problems. VELO3D made it to the Fast Company's list of the most innovative manufacturing companies in 2021.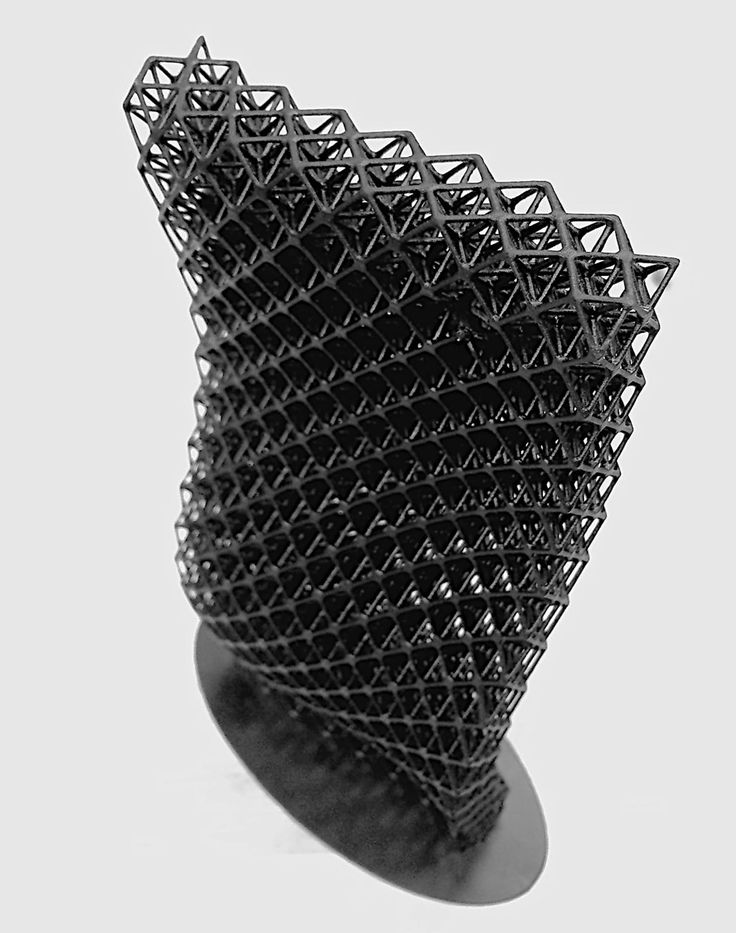 7. Fast Radius
5-year search growth: 189%
Search growth status: Regular
Year founded: 2017
Location: Chicago, IL
Funding: $167.8M (Post-IPO Equity)
What they do: Fast Radius is a 3D printing startup that provides production and logistics assistance to manufacturing companies. They do this by offering on-demand manufacturing services, additive technology, and a cloud-based virtual warehouse. Fast Radius has served around 1.8K customers so far.
8. Mixed Dimensions
5-year search growth: 69%
Search growth status: Regular
Year founded: 2009
Location: San Mateo, CA
Funding: $7.5M (Seed)
What they do: Mixed Dimensions is a 3D printing startup that transforms digital products into physical objects.
They sculpt 3D collectibles of virtual characters and objects from video games. According to their website, Mixed Dimensions has partnered with some of the leading gaming and technology companies, including CCP Games, Cryptic, and Daz 3D.
9. Formlabs
5-year search growth: -16%
Search growth status: Regular
Year founded: 2011
Location: Somerville, MA
Funding: $253.7M (Series E)
What they do: A hardware manufacturer, Formlabs builds and sells accessible 3D printers. They also offer material used for 3D printing, along with supporting software. Formlabs says that their users have printed over 40 million parts so far.
10. Fictiv
5-year search growth: 90%
Search growth status: Regular
Year founded: 2013
Location: San Francisco, CA
Funding: $192.
6M (Series E)
What they do: A fabrication service, Fictiv offers custom on-demand manufacturing. They provide an online platform where their customers can upload 2D/3D files, receive a quote, and track the progress of the manufacturing process. Fictiv claims that they currently have over 250 manufacturing partners worldwide.
11. Markforged
5-year search growth: 45%
Search growth status: Regular
Year founded: 2013
Location: Watertown, MA
Funding: $346.8M (Post-IPO Equity)
What they do: Markforged is a hardware company that offers industrial-grade additive manufacturing solutions. Specifically, they offer 3D printers, materials, and software. Markforged claims that their 3D printers are used by the world's top 9 manufacturing companies.
12. Xometry
5-year search growth: 488%
Search growth status: Exploding
Year founded: 2013
Location: Gaithersburg, MD
Funding: $197.
2M (Series E)
What they do: Xometry is an online marketplace where customers can find suppliers for custom 3D components and prototypes. In addition to 3D printing, users can also find suppliers for CNC machining, injection molding, and more. Xometry says that they currently have 4,000+ manufacturing partners in their network.
13. Glowforge
5-year search growth: 516%
Search growth status: Peaked
Year founded: 2014
Location: Seattle, WA
Funding: $113.2M (Series E)
What they do: Glowforge manufactures consumer-grade 3D laser printers. Their printers use subtractive manufacturing to print objects with different materials. Last year, Glowforge earned $28 million in pre-order sales.
14. 9T Labs
5-year search growth: 5600%
Search growth status: Regular
Year founded: 2018
Location: Zurich, Switzerland
Funding: $22.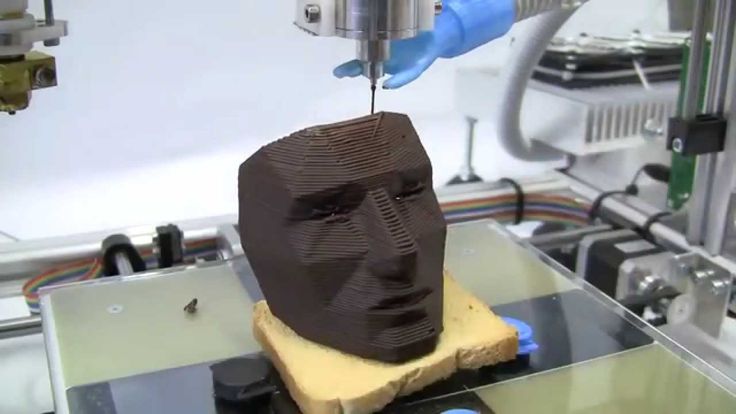 5M (Series A)
What they do: 9T Labs offers 3D printing solutions focused on carbon composites. Their solutions, which consist of both hardware and software, are designed to help their customers produce carbon composites in high volumes. According to their website, they are trusted by the leading manufacturing organizations, including ESA BIC Switzerland, Ansys, and ETH Zurich.
15. 3YOURMIND
5-year search growth: -27%
Search growth status: Peaked
Year founded: 2014
Location: Berlin, Germany
Funding: $32.9M (Series A)
What they do: A software company, 3YOURMIND offers a suite of additive manufacturing solutions. Their software suite is designed to automate the additive manufacturing workflows of companies. According to their website, 3YOURMIND is used by the leading companies in the AM industry.
16. NEXA3D
5-year search growth: 733%
Search growth status: Exploding
Year founded: 2014
Location: Ventura, CA
Funding: $95M (Series Unknown)
What they do: NEXA3D is a manufacturing company that builds polymer 3D printers and supportive software.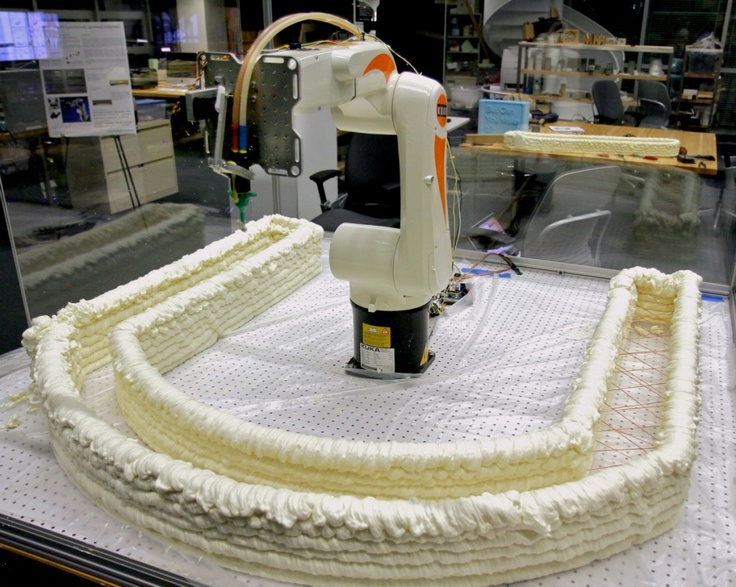 The company has aimed to make its products accessible to businesses of all sizes. NEXA3D claims that their solutions can deliver a 20X productivity gain.
17. Equispheres
5-year search growth: -100%
Search growth status: Peaked
Year founded: 2015
Location: Ottawa, Canada
Funding: $26.6M (Grant)
What they do: A materials science company, Equispheres offers additive manufacturing products. Specifically, they manufacture metal powders that the company claims have superior mechanical properties. In 2019, Equispheres received $8M in cleantech funding from BDC.
18. Arevo
5-year search growth: -100%
Search growth status: Peaked
Year founded: 2013
Location: Milpitas, CA
Funding: $69.5M (Series Unknown)
What they do: Arevo is a manufacturing company that develops 3D printed components for end-use.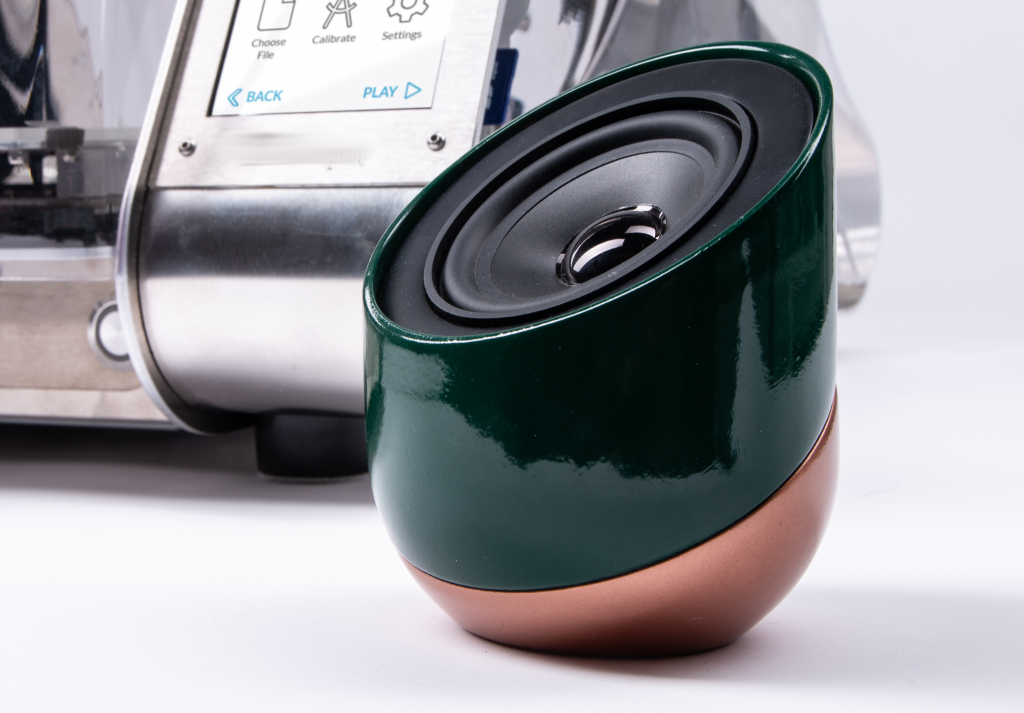 They do this by offering software solutions, carbon fiber material, and hardware designed for mass production. In 2019, Arevo won the startup prize at JEC World.
19. Dyndrite
5-year search growth: 0%
Search growth status: Peaked
Year founded: 2016
Location: Seattle, WA
Funding: $13M (Series A)
What they do: Dyndrite offers digital manufacturing software solutions. Their core platform, called "Dyndrite Accelerated Computation Engine," supports the creation of software and hardware used in additive manufacturing. The startup was selected as one of the "Best Small Companies to Work For" by Built In Seattle in 2020.
20. 3DEO
5-year search growth: -58%
Search growth status: Peaked
Year founded: 2016
Location: Gardena, CA
Funding: $33.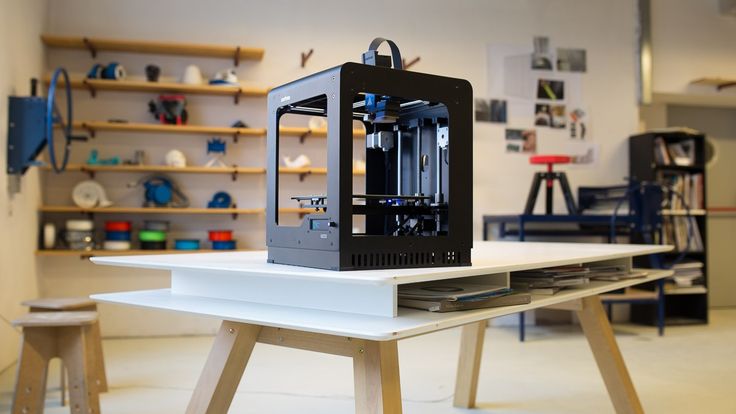 8M (Series Unknown)
What they do: A 3D printing technology company, 3DEO builds and supplies metal components. They also offer a cloud-based manufacturing platform designed to manage the entire development process. Last year, 3DEO announced that they shipped 150,000 production parts for end-use applications.
conclusion
And that wraps up our list of 3D printing startups.
As additive manufacturing and prefab technologies become necessities, the industry for 3D printing products and services is set to see continued growth in the years to come.
What Are the 3D Printing Startups to Know in 2021?
Published on December 14, 2021 by Madeleine P.
For several years now, every month 3Dnatives has given you the opportunity to discover a startup in the additive manufacturing sector. 3D printer and material manufacturers, software developers or machine distributors, many young companies are developing solutions that will impact the future of the industry.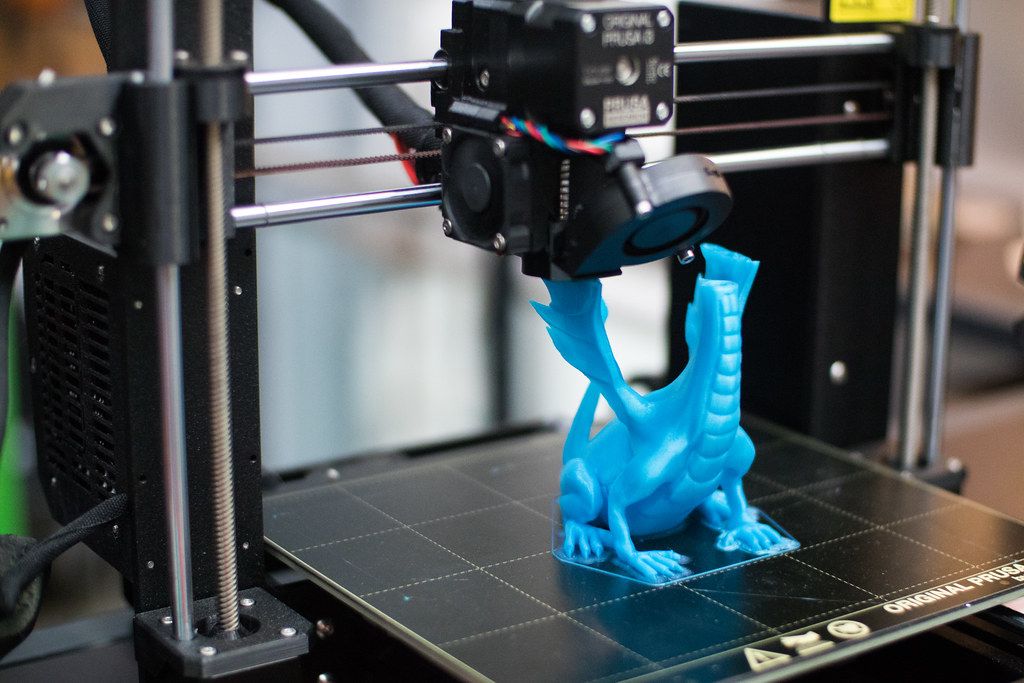 And as the end of the year approaches, it's time to vote on who you think has been the most innovative in the additive manufacturing market this year out of our 3D printing startups of the month. Voting is easy: just go to the bottom of the article to select who you think deserves to be voted the 3D startup of 2021. And don't worry, if you missed some of the companies shown during the year, we've prepared a summary below! The results will be announced on January 4th on 3Dnatives.
Vote Now For the Startup of the Year!
#1: ICON and 3D Printing on the Moon
Founded in 2017, ICON specializes in 3D printing of buildings. Since its first printed house in March 2018 in Texas, the American company has come a long way. Today there are no fewer than 20 buildings designed by ICON using their gantry-type 3D printer called Vulcan, which is capable of printing up a house of up to 185 square meters with a material called Lavacrete. And many projects are still in the works. Voted 3D startup of the month in January, 2021, this year the company has also turned to even more ambitious projects.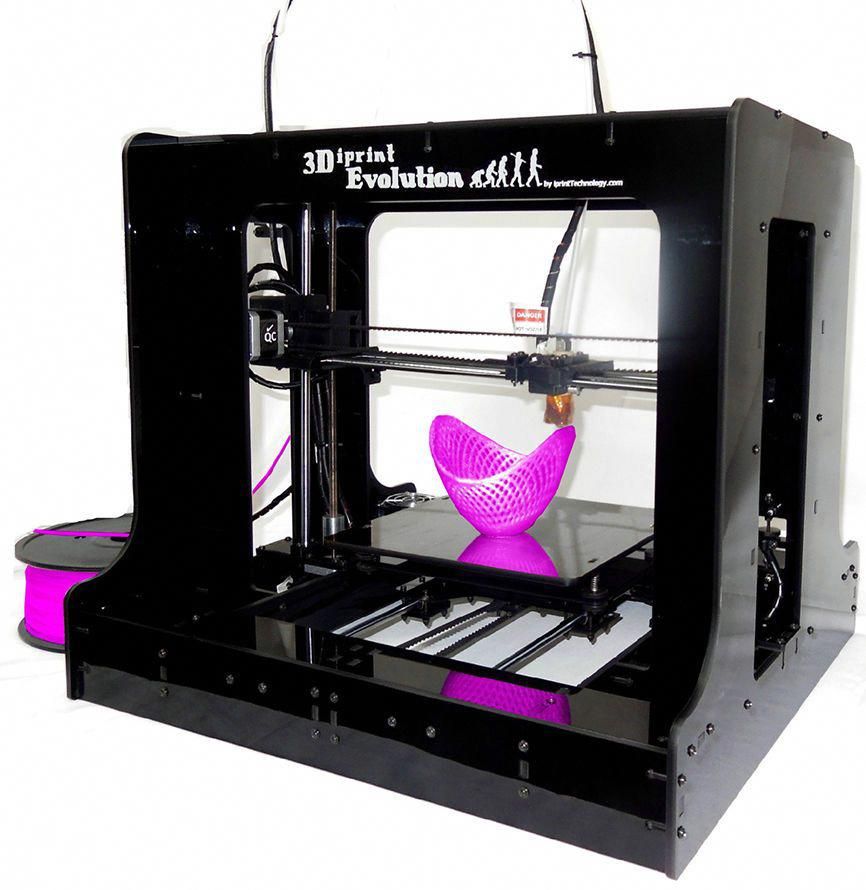 For example, they have been collaborating with NASA, among others, to develop a construction system that could be capable of printing off world. You can find the entire interview with the American startup HERE.
Crédits photo : ICON
#2: Addiguru and its Real-Time Monitoring Software for 3D Printing
In 2019, as additive manufacturing became more mainstream in several industries, Shuchi Khurana decided to launch Addiguru. In order to limit problems during the printing process and automate the production process, the 3D startup from February 2021 developed a software solution to monitor the manufacturing process in real time. However, in its early days, Addiguru's software was only compatible with powder bed laser fusion. Designed to be easily added to other processes, Addiguru is currently working being integrated into fused deposition modeling (FDM) as well as DED. Read the full interview with Shuchi Khurana HERE.
Photo Credits: Addiguru
#3: xolo and Volumetric 3D Printing
Based in Germany, the startup xolo is looking to disrupt UV curing methods with a volumetric 3D printing process.
Called xolography, it offers a much faster manufacturing process, a smoother surface and more possibilities in terms of materials. As an example, the xube 3D printer, based on xolography, would be able to design parts in only 20 seconds for the smallest and 5 minutes for the largest. Compatible with the same photopolymers as SLA and DLP processes, xolo's technology is currently aimed at the research world and should allow researchers to realize ideas that are not possible with conventional layer-by-layer printing. Find the full interview HERE.
Photo Credits: xolo
#4: Mobile Smart Factory Promotes Local Manufacturing
After long months in the COVID-19 pandemic, many companies have been looking for solutions to transform supply chains. Among them was Mobile Smart Factory, a solution developed to support local manufacturing and provide parts on demand, leading to them being chosen 3D Startup of the Month in April 2021. Mobile Smart Factory is a modular factory enclosed in a container equipped with 3D printing devices.
This "mini-factory" allows parts to be repaired and manufactured at any time, without the need for inventory or physical stock. The solution is aimed at industries located in remote areas with limited logistics capabilities. For example, it can be deployed in mines or oil and gas platforms. Johannes Schmidt, who is involved in the project, tells you more HERE.
Photo Credits: Mobile Smart Factory
#5: One Click Metal Wants to Make Metal Additive Manufacturing Accessible to All
One Click Metal wants to democratize access to metal additive manufacturing by offering a printing solution that is easy to use and a powder system that is less complex to handle, all at a more affordable price. With machines based on laser powder bed fusion, One Click Metal is designed for all the companies, whatever their sector or their size. In order to differentiate itself from its competitors, the young company relies on solutions that accompany the user during each step of the printing process.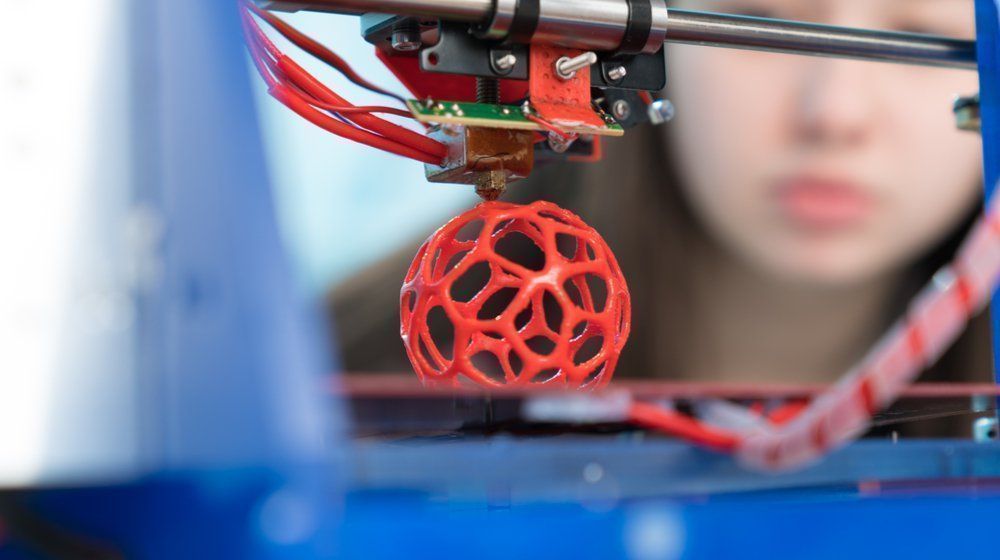 Eventually, One Click Metal wants to make the technology accessible to everyone, in a single click. (Re)discover the interview with the German startup HERE.
Photo Credits: One Click Metal
#6: Readily3D and its Tomography-Based Volumetric Printing Technology
Readily3D, a young Swiss startup, has developed a volumetric 3D printing method to create complex organic shapes in just seconds. As part of the European ENLIGHT project, the company has presented its first work on the pancreas. Using its technology, Readily3D was able to 3D print organic tissue from the organ. Able to solidify an entire object in one shot, the company's 3D printer is compatible with a wide range of light-sensitive materials, such as acrylates, silicones and hydrogels. Through bioprinting, Readily3D hopes to produce organ parts on which rapid, controlled and repeatable tests can be performed. Find the full interview with the Startup from June 2021 HERE.
Photo Credits: Readily3D
#7: Handddle Structures and Industrializes the Uses of 3D Printing
Based in Bordeaux, Handddle is a French startup that helps professionals integrate additive manufacturing into their activities.
It offers a micro-factory, called SmartFarm, capable of centralizing a fleet of machines, but also post-processing solutions. Designed to democratize 3D technologies, the solutions proposed by Handddle allow a complete control of the manufacturing process as well as a repeatability in all environments. The young company mainly targets companies with internal manufacturing needs and looking for automation. If you want to know more about Handddle and its solutions, you can read the full interview HERE.
Photo Credits: Handddle
#8: Mantle and its Paste-Based Metal Additive Manufacturing Process
The startup Mantle made its grand debut to the general public by unveiling its TrueShape additive manufacturing technology. This metal 3D printing process differs from other technologies on the market in its ability to use a paste as the printing material. This method has enabled a whole new level of surface finish and precision. Ted Sorom, CEO and co-founder of Mantle, explains that TrueShape is a hybrid process that is both additive and subtractive, and parts made using this process do not require any post-processing steps.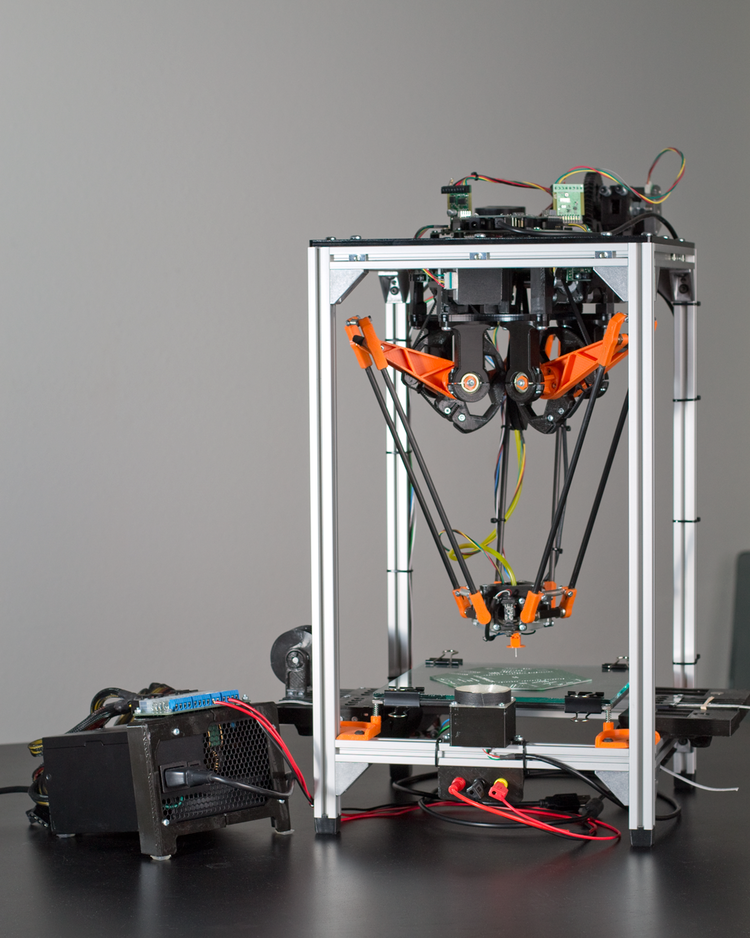 Sorom also notes that using a paste as the printing material offers better accuracy. We learned more about the startup in an interview from August 2021 HERE.
Photo Credits: Mantle
#9: ING3D and Mineral 3D Printing
Based in Germany, ING3D has developed a technology called Mineral Direct Laser Sintering (MDLS). Inspired by powder sintering, this 3D printing process allows the design of very light and non-flammable parts. In addition, MDLS reduces the cost of printing by a factor of 10 and speeds up the manufacturing process. ING3D's technology consists of sintering light mineral materials, such as perlite, using a CO2 laser. Since this process does not require any additives, the raw material remains pure in form and can be disposed of without problems after the period of use. At the moment, MDLS is used in a variety of applications, such as furnace insulation and water filtration. David Manjura, founder of ING3D, tells you more HERE.
Photo Credits: ING3D
#10: Shapeshift 3D and its Customization Platform for 3D Printing
Shapeshift 3D, a Canadian company offering a platform for manufacturing personalized sports and medical equipment, was chosen as our 3D Startup of the Month in October.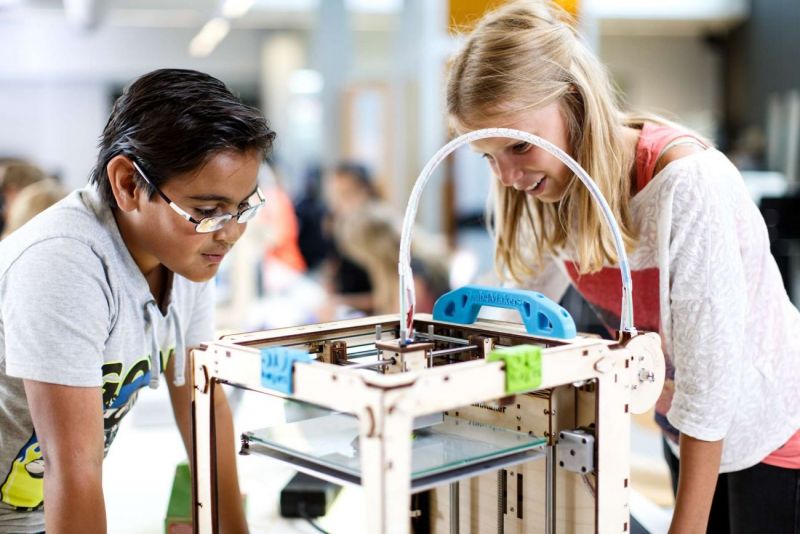 From scanning to printing, Shapeshift 3D's software solution enables the manufacture of various products, such as orthotics, prosthetics and bicycle helmets. Optimized by artificial intelligence, the platform is able to help professionals. Once the 3D file is entered into the software, it automatically rectifies it and makes custom adjustments. In short, thanks to the advantages of 3D technologies, the Canadian start-up is able to provide its users with perfectly adapted parts. Check out the full interview with the CEO HERE.
Photo Credits: Shapeshift 3D
#11: From Vases to Facades, Concrete 3D Relies on Concrete 3D printing
In the construction industry, more and more companies are turning to additive manufacturing. Among them is Concrete 3D, an Austrian startup that uses 3D printing to build all types of structures. The startup offers its customers 3D printed facade elements and home furniture. With the help of the technology, Concrete 3D offers its customers lighter but above all more durable constructions.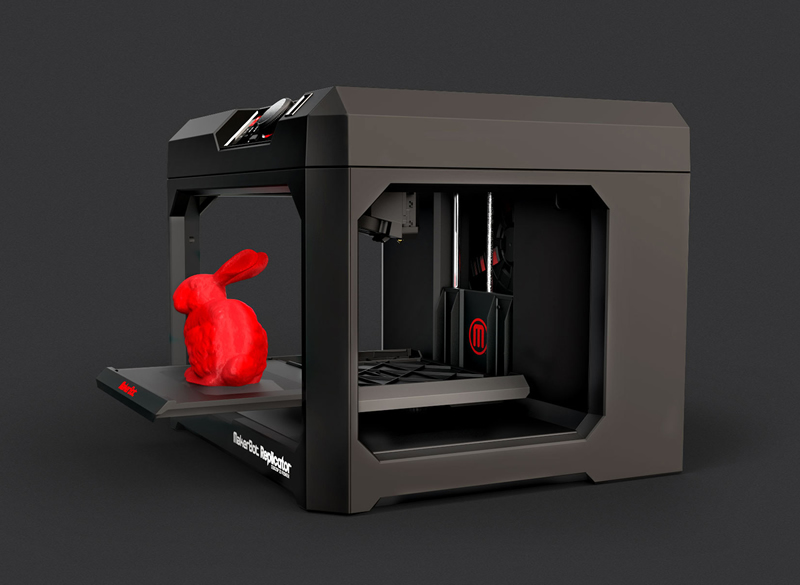 3D printing allows the company to use only the necessary amount of material, which significantly reduces CO2 emissions. Ultimately, the company wants to offer architects and other construction professionals new perspectives through 4.0 technologies. Michael Gabriel, division manager at Concrete 3D, looks back at the company's technologies and ambitions HERE.
Photo Credits: Concrete 3D
#12: Exponential Technologies optimizes 3D printing parameters with AI
In order for companies to optimize processes and machine parameters as well as material composition, startup Exponential Technologies (xT) offers an artificial intelligence (AI) platform and search management system. Through machine learning, the startup hopes to drive mass adoption of additive manufacturing as a traditional manufacturing method. In particular, AI can be used to optimize machine parameters so that the machines perform as well as possible. Matthias Kaiser, CEO of xT, tells you more about the value of machine learning HERE.
Photo Credits : Exponential Technologies
Vote Now For Your Favorite Startup of 2021! 
[poll id="2″]
What do you think of the 3D startups of the month from 2021? Let us know in a comment below or on our Linkedin, Facebook, and Twitter pages! Don't forget to sign up for our free weekly Newsletter here, the latest 3D printing news straight to your inbox! You can also find all our videos on our YouTube channel.
90,000 12 3D printing startups that were founded at the height of the pandemic.
How many times have you heard that startups are the driving force behind the additive manufacturing industry? Enough to understand that we need to keep an eye out for those entrepreneurs who could be the next unicorn in this industry. While we understand that startups need to remain in stealth mode until their technology is ready enough to be officially introduced into the industry, we cannot fail to pay tribute to these startups that were created in the midst of the COVID19 pandemic.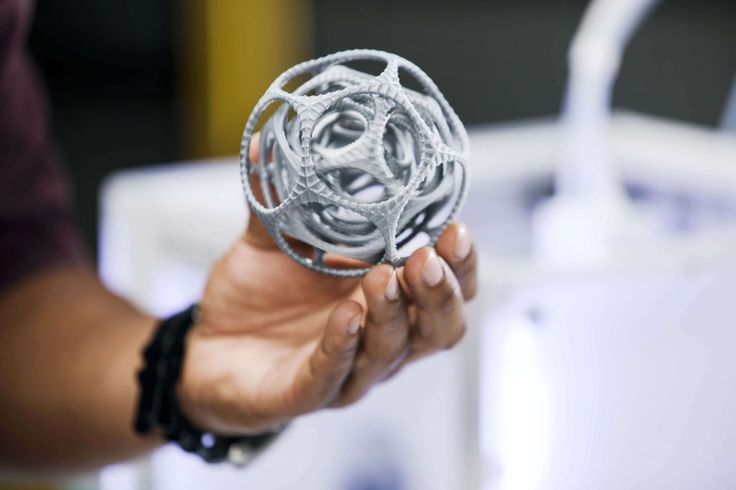 . Let's drink to these twelve startups that, in the words of Winston Churchill, did not let "a good crisis go to waste."
1. F3nice
Founded in May 2020 in Italy, one of the countries most affected by the pandemic, F3nice is the idea of ​​Luisa Elena Mondora and Matteo Vanazzi. Both founders came up with the idea for F3nice in 2019 while analyzing the situation in the oil and gas industry. With the decommissioning of offshore assets in the oldest oilfields in the North Sea and digital inventory for on-demand and just-in-time spare parts production, they explored the possibilities of using high-value offshore decommissioning scrap metal for the project circular economy.
F3nice - whose pronunciation is similar to the Italian word for "phoenix", "Fenice" (a bird that takes on new life from the ashes of its predecessor) - strives to live up to its name by collecting scrap metal and disused parts and turning them into metal 3D - printing powder.
The company's project gained momentum over time and interested Equinor Ventures, which signed a letter of intent with the team. Under this contract, the material manufacturer will recycle Equinor's waste, and the raw material made from it will be used to print parts for the commissioning of the Johan Kastberg field, located near Hammerfest, by Fieldmade - as part of a true circular economy ecosystem.
In an interview with 3D ADEPT Media, the company told 3D ADEPT Media that its powder is "identical to any other high quality VIGA powder and can be reused in the printing process as many times [as the alloy allows]. The added value is that when If the powder is considered "exhausted", the OEM can contact F3nice and request that it be recycled instead of being disposed of (at great cost) as hazardous waste. F3nice can provide this service not only for their products, but for any powder." .
2. SphereCube
Remember we told you that startups have the opportunity to think about a green business model from the very beginning of their venture? Well, SphereCube decided to play its part in addressing these environmental issues at the manufacturing level by getting rid of composite and mold waste to reduce the environmental impact of composite manufacturing.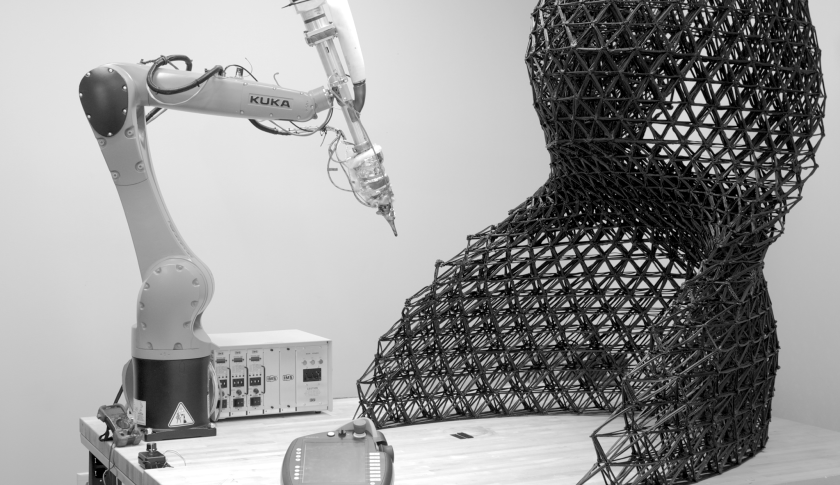 This 3D printing startup is a division of the Politecnico Universidad Marche (UNIVPM, Ancona - Italy), which develops 3D printers capable of producing composite objects using thermosetting resins and continuous fiber reinforcement.
Through the interaction of a heat source with the raw materials involved in the process, the SphereCube system allows the production of composite materials with continuous fiber reinforcement and a thermosetting matrix. This innovative manufacturing process is able to automatically create products from high-performance composite materials without geometric restrictions," the company said in an interview with 3D ADEPT Media. is a key step towards a 100% sustainable supply chain.
SphereCube filed its first patent "Method and system for 3D printing of composite materials" (Italian patent No. 102021000006800) and registered a European trademark.
In 2022, the focus will be on the design and manufacture of the minimum viable product, and customer feedback will further validate the company's technology solution.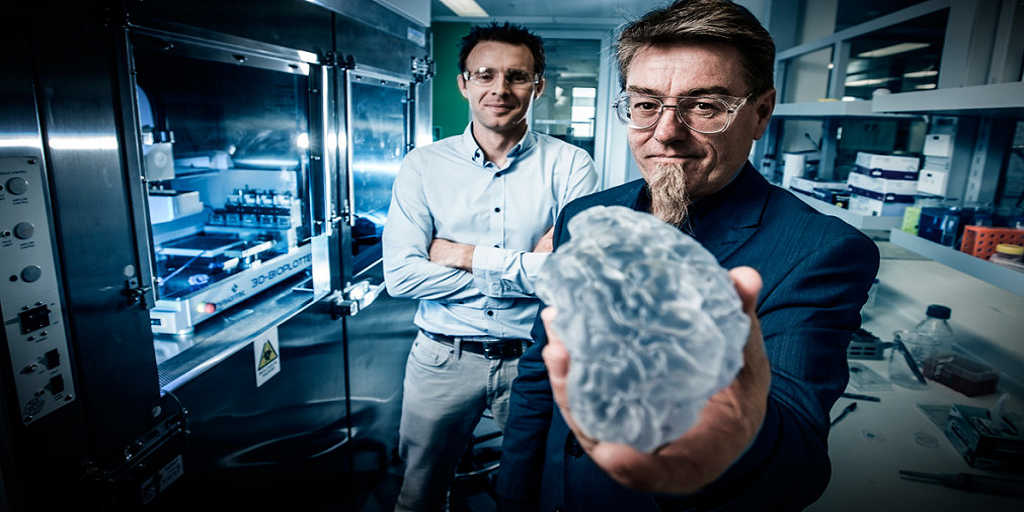 3. Replique
Replique, the Mannheim-based venture of BASF's Chemovator business incubator, received some media hype when it announced a partnership with Miele, the German appliance manufacturer. Under the terms of the partnership, the company receives the exclusive right to manufacture and supply high-quality 3D printed accessories from Miele using its decentralized production network.
Founded in 2020 by Janos Varadi, Dr. Henrique Wonneberger and Dr. Max Siebert, the company provides an industrial 3D printing platform that allows OEMs to supply on-demand parts to their customers through a global, decentralized and secure 3D printing network. The company is entering a market valued in excess of US$500 billion that generates revenue at significantly higher margins than selling new services.
From qualification of 3D printed parts to digital inventory and production network, the company offers a solution that is superior to anything commonly seen on the market.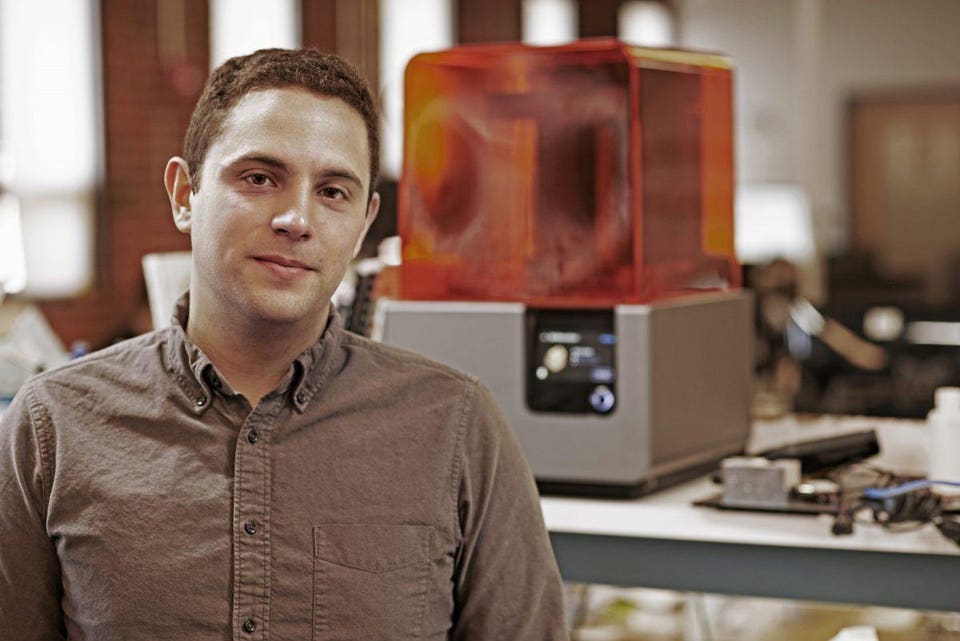 For industrial production, Replique uses its global network of service bureaus, approved by industrial quality. With this solution, OEMs reduce total cost of ownership while increasing flexibility. Not to mention that they are able to provide the best after sales service to their customers as parts are always available, even at the end of a product's life cycle; thus, they gain a competitive advantage.
Companies that have already used Replique's services include manufacturers of components in the automotive industry and, most recently, Siena Garden, an expert in the category of garden tools and garden furniture.
4. Marklix
In the field of spare parts, another startup was founded in France last year - exactly in February 2020 - with the mission of making "obsolescence obsolete". With this background information, anyone in the AM industry will quickly realize that Marklix allows manufacturers to qualify and distribute replacement parts by 3D printing on-demand and on-site production.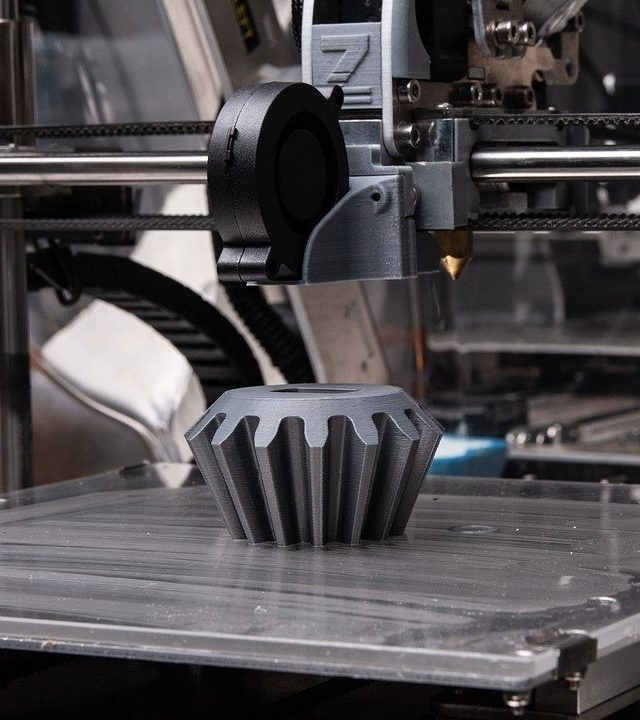 Their journey began with the development of "The Market", where the idea was to be able to find all parts from all manufacturers, for example a part for a vacuum cleaner, and thus allow people to repair their vacuum cleaner without having to change the entire device. Two problems arose during the project: the price of the parts was too expensive - it was often cheaper to buy a new instrument than to order a part - and the parts were not digitized, which meant that they could not be 3D printed with a simple mouse click. To overcome these obstacles, the Marklix team decided to develop new software solutions: The first software solution solves the problem of spare parts prices, allowing manufacturers to be more competitive and save time.
"This is an ERP/MES that allows them to manage their fleet, edit invoices and invoices, take orders online, allowing the manufacturer to choose whether the customer will pay directly or not, secure files, etc." The feedback we have received shows an average time saving of a few minutes per order, as well as an improvement in the transparency and efficiency of their company.
In this way, our partners become more competitive, which makes prices more attractive," the company explains.
The second solution is to digitize inventory, which is critical for some companies due to the high cost of spare parts inventory. In this vein, this software solution helps engineers solve five main tasks: identifying 3D printed parts using artificial intelligence, qualifying parts using suitable materials and manufacturing technology, calculating ROI (from an economic and environmental point of view), transferring parts that have passed the first three stages , to the online catalog and print. The last task can be solved both internally and externally if the company does not have production facilities. After the positive response they received to launch their first software, the Marklix team, led by Pierre-Jacques Lyon and Thomas Boullier, respectively CEO and CTO, is not going to stop there. They will continue to serve the needs of 3D printer and parts manufacturers.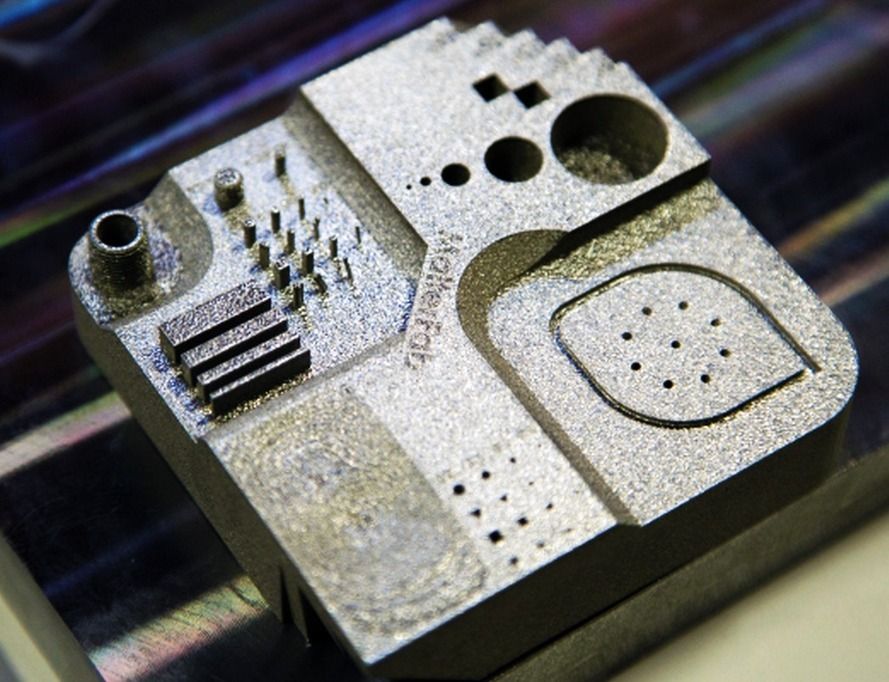 5. Addiblast
It's not every day we talk about AM in Slovenia... and a startup that makes us imagine something more than just a tourist trip to a land of amazing caves is Addiblast. This command forces us to explore that area of ​​the production process that every operator dreads: post-processing. Founded in 2020, the startup is part of FerroECOBlast® Europe, a family owned company that has built a strong reputation for solving the toughest surface treatment problems. The parent company's portfolio includes a wide range of solutions such as shot blasting, hardening, enameling and coating, dry ice and dry snow cleaning, and UHP waterjet. In this way, Addiblast uses more than fifty years of experience from its parent company to provide the AM industry with a portfolio of solutions that includes shot blasting, powder removal and recycling. The company debuted at this year's Formnext Showcase, showcasing the capabilities of three of its flagship products:
The BAM station is a surface treatment solution designed for various processes such as smoothing, roughing, surface unification and polishing, removal of support structures and precise powder removal from extremely complex structures. It is made of stainless steel and is suitable for all types of shot blasting. shot blasting.
MARS Kit (Metallic Additive Removal System) Available in three versions, these machines allow you to remove powder from complex or large parts. Each machine is equipped with a system for communication and data exchange with other machines of the manufacturer. The main difference between MARS01, MARS02 and MARS03 is that the latter is fully automated, explosion-proof and ATES compliant. In addition, thanks to the closed cycle operation with inertial atmosphere, the machine can keep the oxygen level below 2%. This prevents contamination and oxidation of the powder during degreasing and conditioning, and takes the reusability of the powder to a new level.
The latest development in this portfolio is the STAR (Additive Transfer and Recycling Station). Designed as a central station that continuously and automatically controls the pneumatic transmission, processing and conditioning of the powder, this machine provides a direct connection to the 3D printer and other equipment. This is its main advantage compared to other manufacturer's solutions. It can also be used to clean the primary powder and, like the MARS series, it prevents contamination and oxidation of the powder during dedusting and conditioning, and takes powder reusability to a new level.
6. NematX AG
The next startup on this list is an ETH Zurich spin-off project founded by Raphael Heeb and Sylvan Gantenbein. With the goal of unlocking a new generation of 3D printing using high-performance polymers and significantly exceeding existing standards in related end-use components, the Swiss startup targets all vertical industries whose parts must withstand harsh environmental conditions. NematX AG, one of the winners of the Formnext 2020 startup competition, is developing a technology it calls "Nematic 3D Printing" to help industrial companies make their small-scale business more profitable and sustainable.
"Liquid Crystalline Polymers - LCP for short - belong to a family of high performance plastic materials.
Compared to conventional thermoplastics such as PEEK or PEI, LCP molecules are relatively short and rigid and have unique properties, making them very attractive for use in 3D printing. When molten, LCPs take on an order of motion, like bundles of wood logs floating down a river," the company explains. Therefore, Nematic 3D printing technology is based on material extrusion (FFF 3D printing). "During printing, we can align these individual LCP stacks along the print direction to produce parts with unrivaled polymer additive manufacturing mechanical and thermal properties," NematX AG explains on its website.
*By controlling the molecular alignment of our LCP 3D printing materials, we achieve superior stiffness and strength in 3D polymer printing. In the printing direction, we can achieve a Young's modulus of up to 25 GPa and an ultimate tensile strength of 650 MPa. In the transverse direction, the stiffness and strength of other thermoplastics such as PEEK or PLA are achieved," they note.
and Additive Drives GmbH can, and most interestingly, the company did this during the first peak of the Covid-19 pandemiclast year when the economy was not at its best. Founded by Philipp Arnold, Jakob Jung and Axel Helm, Additive Drives GmbH develops and manufactures additively manufactured electric motor components. With a $1.5 million seed investment from AM Ventures Holding GmbH, Additive Drives GmbH aims to expand the electric drive market with new applications.
*Jacob and I both came from the applied industry. We were developing electronic robots in a former car company where we worked. Engineers by training, we have a wealth of experience with copper and additive manufacturing equipment. After in-depth research, we concluded that the combination of AM and copper can lead not only to shortened motor development and test cycles, but also to improved application performance. After several successful trials, we turned to Axel Helm, who has solid experience in manufacturing processes and industrialization.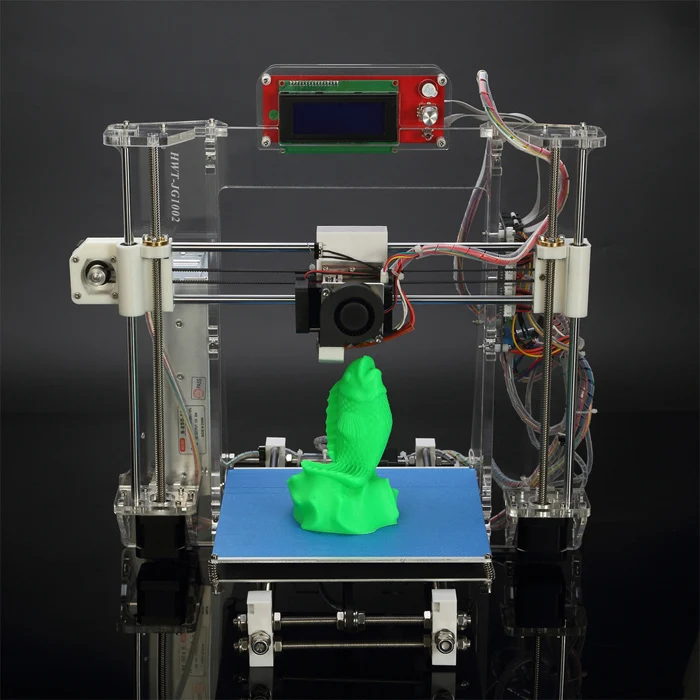 His experience in copper processing and AM process optimization is critical to identifying the type of applications we could work on. Therefore, we decided to combine our strengths to make Additive Drives GmbH a viable business," Arnold told 3D ADEPT Media. With 13 employees, Additive Drives GmbH aims to increase the performance of electric motors by 45% by focusing on copper windings, the heart of the motor, AM is definitely part of the game, as direct CAD manufacturing allows for shorter development and test cycles, moreover, it does not compromise material parameters and instead offers electrical conductivity at the same level as While the Additive Drives GmbH team is on the threshold of new adventures in this field of application, it should be noted that they have won the Gründerpreis Sachsen, the award for the most innovative young company in Saxony, a free state in the southeast of Germany.0004
What the startup zone has in store for 2021…
8. Axtra 3D
It is rare to find a star company that has made a real splash with its debut in the international arena of the AM industry.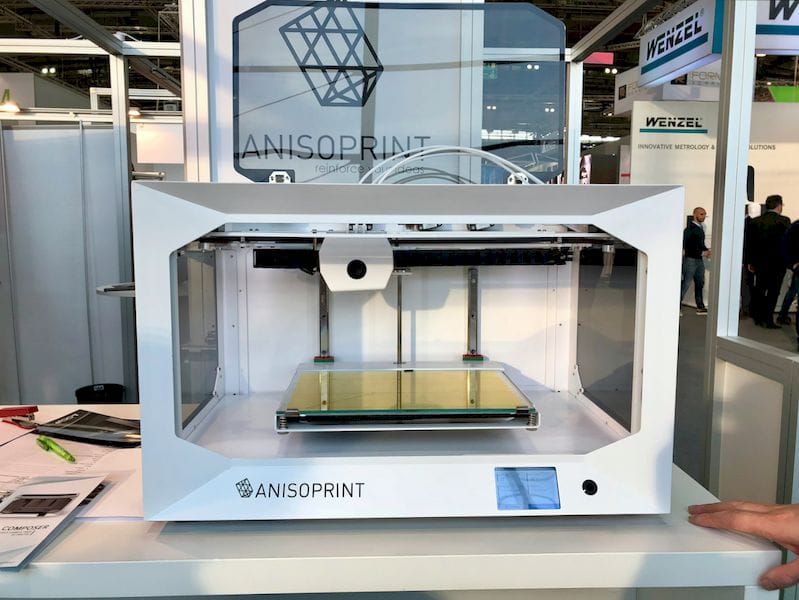 Axtra 3D did just that at Formnext 2021 with the launch of a unique 3D printer. We recently learned more about this company's innovations, and two things really caught our attention: the product development time, which only takes 9 months, and the technology. This technological solution is the result of a collaboration between the Xometry manufacturing platform and Axtra3D, a developer of advanced solutions for additive manufacturing using optoelectronics. Together they created a 3D printer based on the patented Hybrid PhotoSynthesis (HPS) technology, which can combine the advantages of SLA, DLP and LCD. The stakes are even higher when we know that when it comes to resin 3D printing, operators often oscillate between the advantages and disadvantages of SLA, DLP and LCD. According to Xometry, choosing between these three solutions requires tradeoffs in either print speed and resolution (DLP/LCD) or surface quality and print area (SLA). What makes hybrid photosynthesis (HPS) outstanding? HPS delivers an accurate resolution printing process and delivers fast print speeds and excellent surface quality even at large print areas.
The process combines two light sources in a custom assembly (DLP and laser) to create a matched light engine that efficiently harnesses the power of the two sources. "In our HPS technology, the laser determines the resolution, and as a result, HPS delivers higher resolution and finer detail than standard DLP," explains Gianni Zitelli, co-founder of Axtra3D. Thus, the new process provides DLP/LCD speed, surface quality and SLA scalability, as well as ultra-high resolution, continuous printing and isotropic detail processing. "Users often face high surface treatment costs," says Praveen Tummala, another co-founder of the company, "but with the high surface quality and resolution offered by HPS, they can save time and money as 3D printed parts do not require post-print surface treatment. ". What is the role of Xometry? As the story goes, the project started in early 2021 with the goal of launching their 3D printer during Formnext 2021. "We thought it would take us about 18 months to complete a project like this," Tummala explains.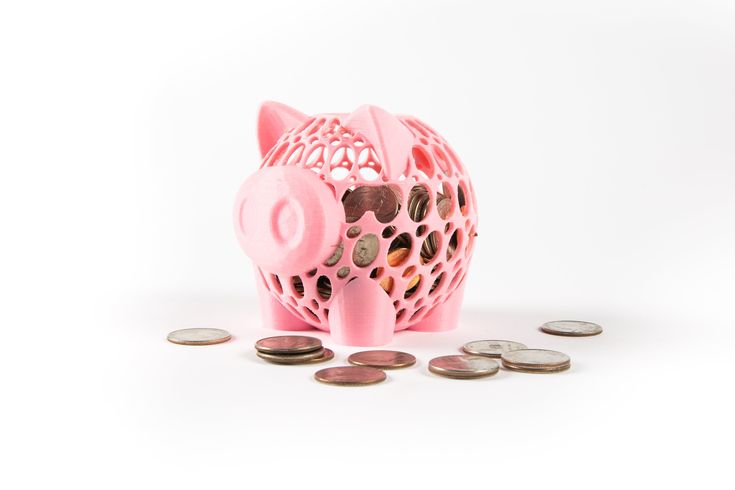 "Thanks to the team and our partners in Europe, we only needed 9months". In August, the Italian team launched the first simulation of a complex optical system, which was a resounding success. This breakthrough accelerated the entire production process. "A lot of this is due to Xometry, as they were able to deliver about 2,000 parts in 6 weeks, which is extremely difficult period," says Zitelli.
"We have access to CNC suppliers in Italy, but this would not be a strategic move for our company. Working with Xometry gives us access to thousands of suppliers around the world - this is the real value of our collaboration." To complete the project for the start of the forum, Axtra3D turned to Xometry to fabricate all the CNC aluminum parts used to assemble the printer, from very small components for the lighting system to components for the base of the printer. "We can't imagine any other partner who could deliver the parts in time for us to launch the product and present it at Formnext," says Tummala.
closely with Liana Zedginidze from Xometry throughout the entire production process. "We are very grateful to Liana for her support of our project. She was available for us around the clock and made sure that the ordered parts were manufactured and delivered on time," Zitelli said. The next step for both partners is to produce 10 beta 3D printers by June 2022 to launch their product in the industrial market.
9. Additive Appliances
This was followed by Additive Appliances, a startup registered in April 2021 with the aim of developing the next generation of home appliances such as coffee makers and personal care products. From the start, the company has been backed by angel investors, including a university company specializing in computational fluid dynamics and topology optimization. Together with Kilometro Rosso, a private innovation center in Italy, Additive Appliances received an EU grant as part of the Digital Innovation Hub World's First Open Call.
The funding will accelerate the development of Additive Appliances' 3D printed heat exchanger for household coffee machines project. The Italian startup has a decade of experience in 3D printing, such as heat exchangers. In this case, he explains that controlling the temperature and pressure of the water is the key to extracting the best properties of coffee, and the solution allows for more efficient and environmentally friendly brewing. Electrothermal home appliances control process variables by incorporating few (hardly recyclable) components, while traditional thermomechanical devices do not control them directly, exhibiting quality and repeatability issues. Currently, consumers have to find a compromise between quality and environmental friendliness, according to a company press release. Interestingly, in order to increase productivity, explore new possibilities, and functional personalization, AM can be used at various stages of product development, including final production. As we have seen in the application provided by Additive Drives Gmbh, the combination of AM and traditional manufacturing processes allows for better control of temperature and pressure with built-in, conformal, high efficiency and ultra-compact heat exchangers.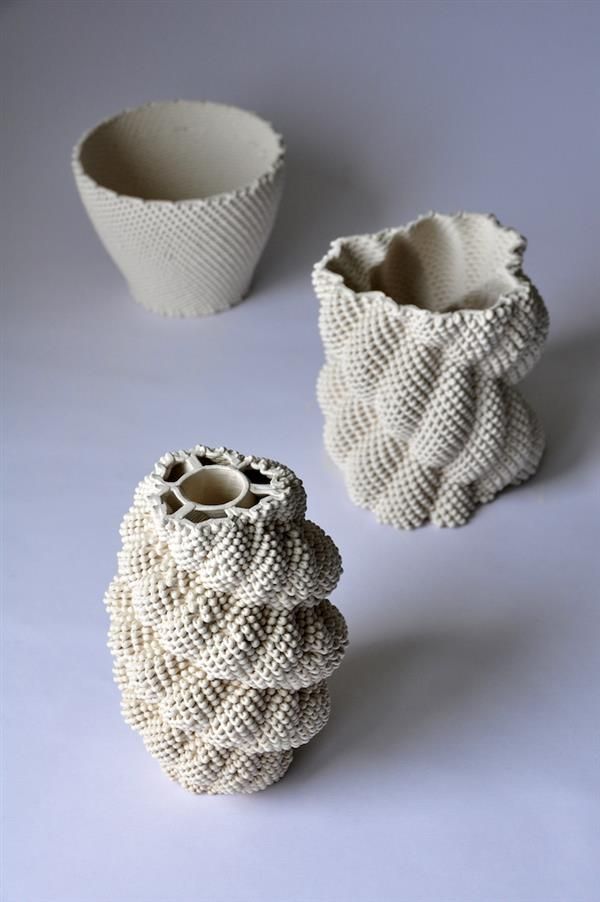 This means that small batches can be designed to celebrate specialty coffees, for example, down to individual consumer preferences. On the other hand, a single piece of mechanics can replace ancillary electronic components, significantly reducing the carbon footprint of a piece of equipment's lifecycle from manufacturing to disposal. In a word, an ecological coffee experience. The space of additive technologies Kilometro Rosso will become the most important partner during the DIHWorld experiment. Its 3D printing infrastructure will help the company quickly put the technology into practice and conduct in-depth process assessments with real-time monitoring systems, which will accelerate production optimization, the company concludes.
10. Vispala Technologies
This Indian company is impacting the lives of people with disabilities with its iGrip 3D printed prosthetic arm. A company that develops custom 3D printed orthoses, 3D printed prostheses and prostheses has officially entered the international AM industry scene with the Formnext Start-up challenge 2021.
The company stood out from the crowd by winning the AM Ventures Impact Award, which celebrates a winner's approach to sustainable development, taking into account the 17 United Nations Sustainable Development Goals; environmental considerations (such as clean energy and resource conservation) and social considerations (such as education and equity). Vispala's iGrip is an affordable, lightweight, body-powered prosthetic arm that helps patients perform tasks related to daily life. "We at Vispala are up to the challenge to modernize the prosthetics sector with technology and innovation and restore 50% or more of life support to users with comfortable and aesthetically pleasing solutions," said Deepak Basu, CEO of Vispala Technologies. Vispala Technologies. "At the same time we are creating at the same time we are creating a sustainable social enterprise to scale up our work." 9Nobula Nobula This glass 3D printing startup is a division of the Swedish Institute of Technology KTH and brings a lot of diversity to the range of AM technologies already available on the market.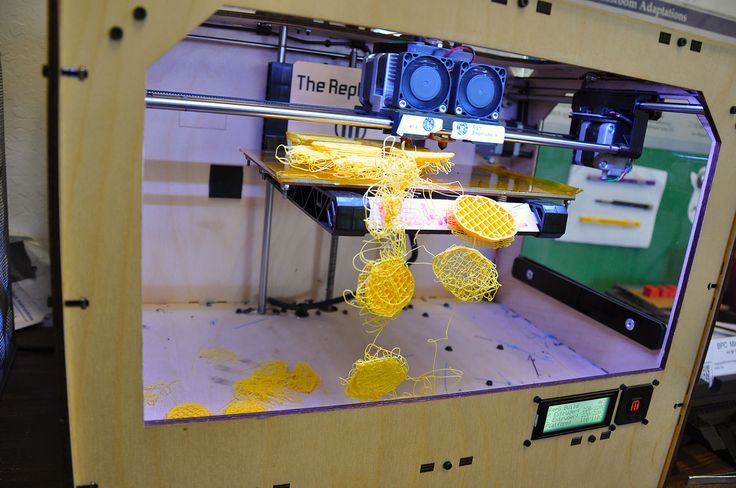 Their innovation? A Nobula™ glass 3D printer based on direct glass laser deposition (DGLD™) technology that can create complex 3D glass structures. The company has applied for two patents, one for a glass 3D printer and the other for printing materials technology, which will allow it to provide customized glass 3D printing for science, development and manufacturing. Going forward, the company can be expected to complete work on a prototype printer and release the first model before the summer of 2022.
12. AM Entrepreneur
This Germany-based company aims to "standardize the implementation of AM's technology values ​​within profitable and sustainable business models." Behind this ambitious vision is Gregor Reischle, who launched and pushed forward the AM roadmap at TÜV SÜD. The creation of AM Entrepreneur was based on one observation: "Distributed manufacturing across business models will help achieve our CO2 emissions targets, as well as unlock entirely new digital business models and strategic positioning potential.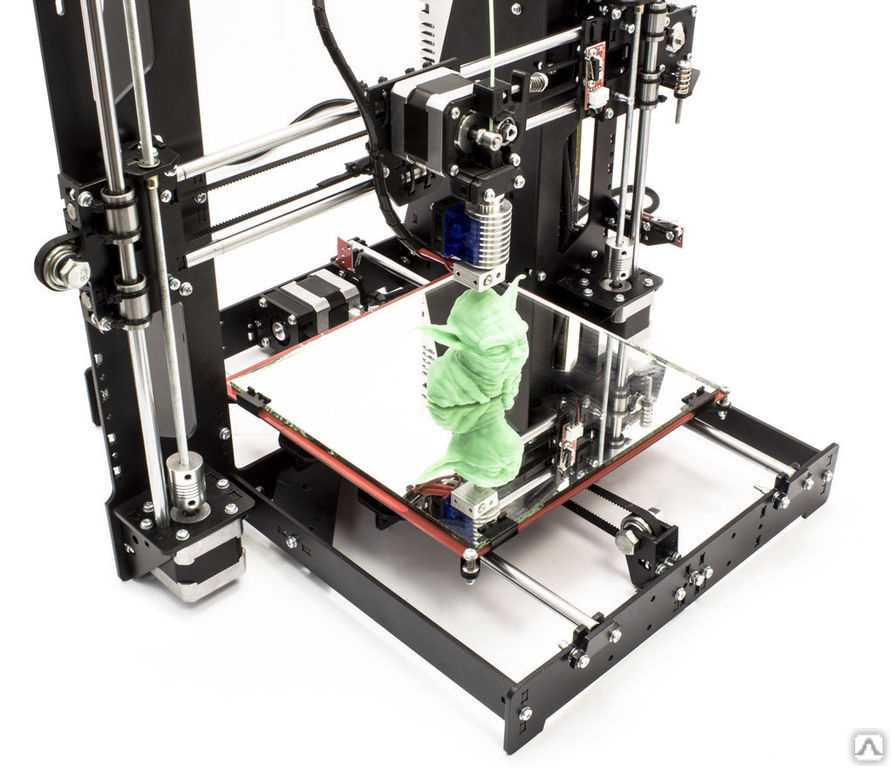 " In today's "business unit" corporate structure, we quite often lack an interdisciplinary, entrepreneurial TEAM DNA, which often leads to project stagnation. The complexity of the business project within additive manufacturing strictly requires collaboration between all operating units and minds", which is a capability that AM Entrepreneur wants to create in industrial companies. Within AM Entrepreneur, Reischle intends to provide an entrepreneurial mindset incubation for all AM Start UP and intrapreneur teams , to provide digital assets that will enable AM ​​process adoption to scale while guaranteeing a predictable return on investment.Finally, it will also provide consulting, training, coaching, and hands-on support to overcome the quality, validation, and business design challenges that industries often face. To date, AM Entrepreneur has already provided workshop and evaluation reports, supplier evaluations, and GAP reports based on AM quality and health and safety standards such as ISO/ASTM 52901.
52920; coaching AM Innovation TEAM during the "business design phase (multi-week program). He has already supported the installation of AM systems in regulated environments, in accordance with CE or quality assurance requirements - assessments based on ISO / ASTM 52930 standards and others. "After approximately 20 years corporate career, I finally managed to stand out and start my own business. After getting vaccinated, I was able to travel again and participate in FormNext to meet friends in the AM industry. My consulting and business incubator startup leads to the creation of new profitable business models and software solutions. My "do-it-yourself mindset" empowers executives and operations teams to create new successful business models while incorporating AM values," Reischle told 3D ADEPT Media.
Share article:
11 Jewelry 3D Printing Startups
Jewelry 3D printing is a major trend in the jewelry industry. Startups are constantly appearing in this direction, and experienced companies are trying to introduce new technologies into production as soon as possible.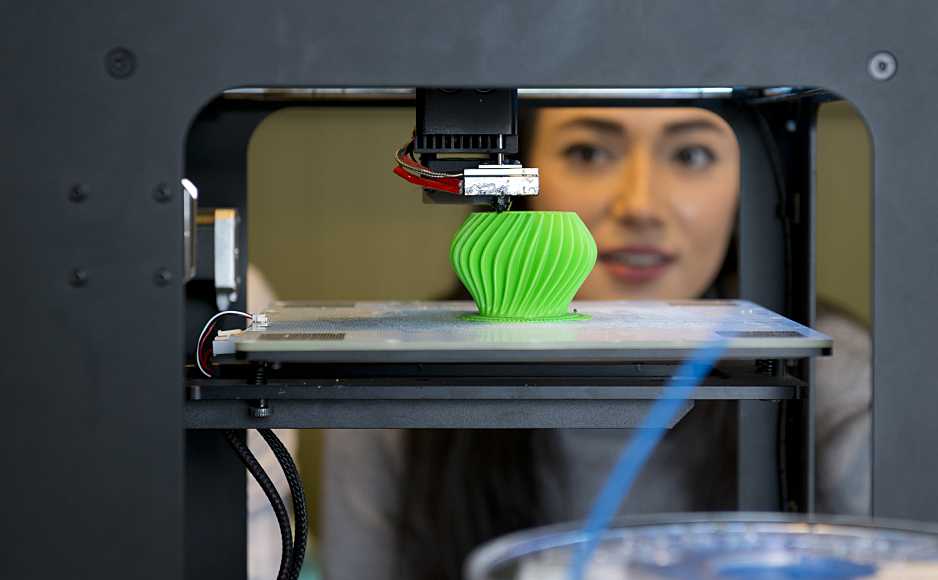 In this selection, we have collected 11 services related to this promising business.
Polechemy, Singapore
Singapore-based Polychemy offers customers unique rings or pendants with names and monograms, available in eight types of metal and ten types of gemstones. On the site you can find ready-made jewelry at a price of 90 dollars. The company was created by a group of artists and programmers who aim to combine fashion and technology. The product, for example, can be made in silver, palladium, platinum, gold, contain amethysts, emeralds or diamonds. Most patterns have room for text. In addition to Latin, the font can be created in Russian, Hindi, Japanese, Hebrew and many others. The service developers use Big Data technologies to achieve maximum design personalization. After printing the form on a 3D printer, casting and engraving, the jewelry is sent to any part of the world for free.
Jaubalet, France
Very high quality 3D printed jewelry is made by the French jewelery house Jaubalet, located on Place Vendôme in Paris.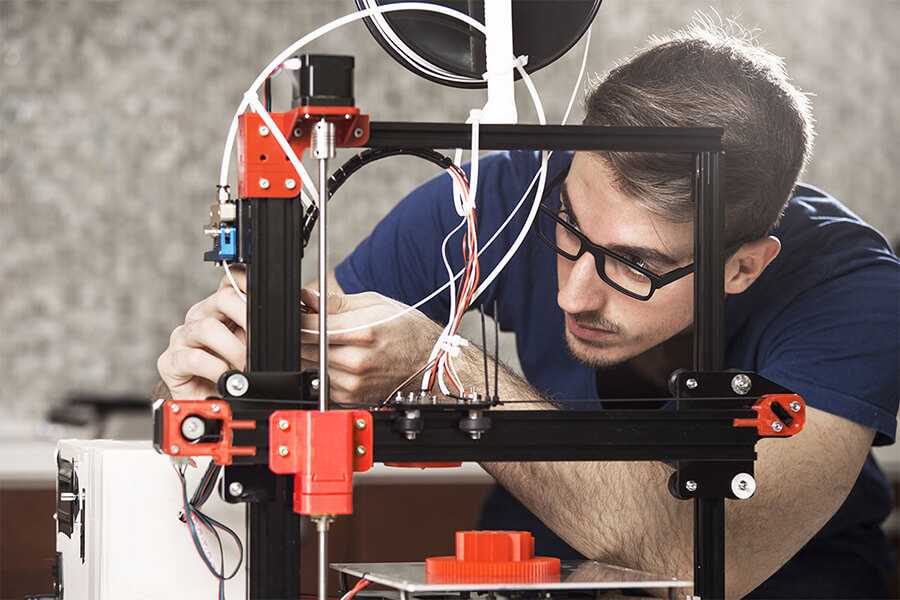 The client can visit the Jaubalet office and talk about their ideas or provide sketches, after which the jeweler will make a graphic model and send it to 3D printing. Based on the prototype received, the client will be able to decide whether such an ornament will suit him, make adjustments, after which a full-fledged ornament will be created. The buyer is not limited in choosing the final look of the product: if you want sapphire, emerald, platinum, diamonds or rubies, there are no problems. The company is proud that thanks to 3D printing, the final prices are up to 50% lower compared to other branded jewelry workshops, and there is no need to spend money on a showroom.
Aurobliss, India
Indian service Aurobliss allows customers to 3D print ... themselves. Or rather, a pendant with its own face, cast in gold. The second option is to insert the face into a golden frame. Thus, Aurobliss offers to please your loved ones or perpetuate their memory.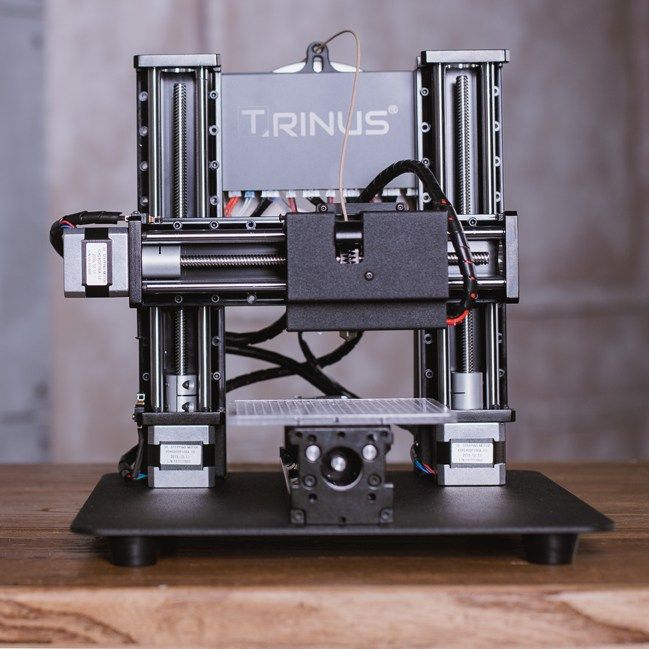 Stilnest, Germany
The German service Stilnest is famous for making 3D jewelry in collaboration with young fashion designers, fashion designers and social media and YouTube stars. Therefore, the client can realize any idea by choosing a congenial designer. The order is promised to be completed within 10 days.
Kabuku, Japan
Japan-based Kabuku is active in many areas of 3D printing, including the Rinkak marketplace for designers to 3D print and sell 3D printed products. The company calls its mission "the democratization of the manufacturing world." To print any of the designs featured on the site, users do not need materials or warehouses, which saves money compared to the usual business model. In fact, anyone can produce, sell and ship products to customers simply by uploading 3D data to Rinkak.
Ola Jewelry, Belgium
Belgian brand Ola Jewelry makes 3D printed jewelry and sells it in 16 countries.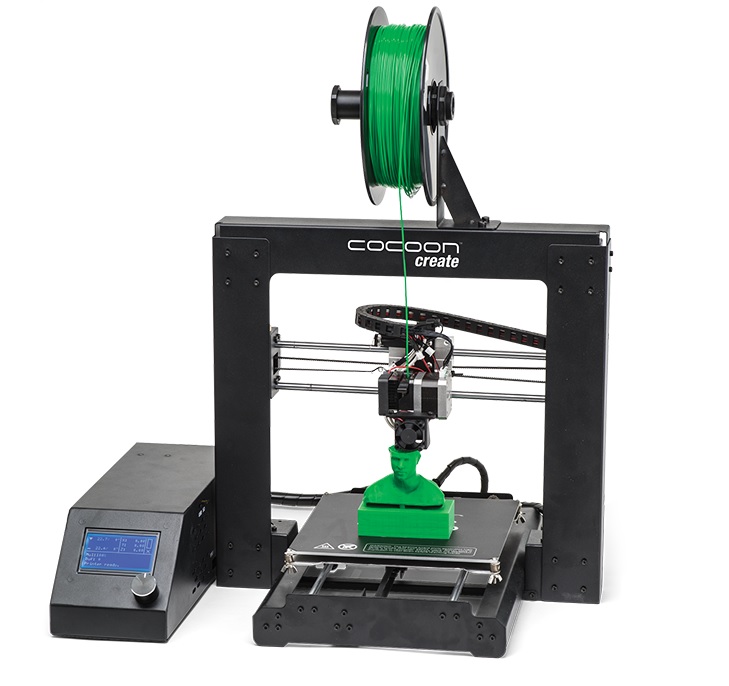 The design is only the author's, but you can choose the size, material and color. The founder and designer of the project, Ina Saffeliers, is inspired by modern architecture, 20th century art and the Bauhaus style when creating products.
Encode Ring, Japan
The Japanese Encode Ring service prints rings in the form of a sound wave of the customer's voice. The site is a fast builder. A person reads a three-second message into a microphone, chooses the size of the ring and the metal from which it will be made. Thus, the most important phrases like "I love you" can be depicted on the ring. You can also record the voice of a newborn baby or the barking of your favorite dog.
American Pearl, USA
Service from the USA American Pearl allows you to choose and customize earrings, pendants, necklaces and other jewelry: you can choose metals, alloys, the number and size of gems, colors, transparency.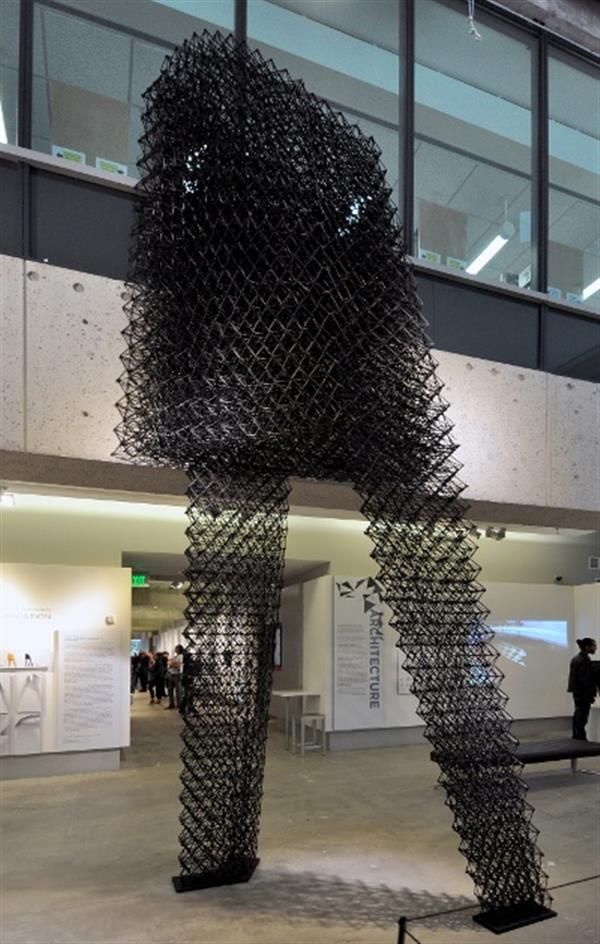 Having decided on the design, the client receives the finished product, which will arrive to him within 3-4 days.
Lace, USA
Jewelry brand Lace is a project of architect Jenny Wu and Stratasys. Surreal Lace rings are intricately designed and 3D printed. The brand has become famous thanks to Hollywood stars and various festivals. Jewelery is made from a variety of materials, including not only gold and silver, but also atypical materials such as nylon and stainless steel.
La Protofusione, Italy
La Protofusione is a brand that specializes in 3D modeling in several areas, including dentistry, jewelry and fashion industry, using all major printing technologies (FDM, SLM, SLS, SLA, DLP, MJM). Branded pendants look especially impressive.
Boltenstern and Cooksongold, Austria and UK
Amazingly beautiful jewelry accessories are produced by the Austrian jewelry company Boltenstern in collaboration with the British company Cooksongold, which is the largest supplier of precious metal powders and has extensive experience in 3D printing.