3D printer projects for beginners
The 25 great beginner projects for at home 3D printers
When you've just got your first 3D printer at home, you'll be excited to get started – the possibilities really are endless and you can print absolutely anything! You could wait to make your first print until you've mastered whichever 3D modelling software you're going to work with, and create a bespoke design; but with such possibilities, we don't know many people who would want to wait that long to get started!
If you've never done any 3D modelling on your PC before, then no matter how excited you are, you'll probably feel a bit daunted. Luckily, you don't have to be, since there are some great projects that are already out there and available for you to download, both for free and to pay to download. Heading for any of the biggest 3D printing communities will lead you to some fantastic projects to have a go at. 
There are so many great projects that deciding which one to do can be a time-consuming mission all by itself! That's why we thought we'd narrow down some of the best projects out there.
With so many projects available, we're sure we have missed some other great ones – so even if you don't find the print you want to make, we're sure our finds in this post will inspire you.
Where can I find 3D printer files for beginners?
As we mentioned in our 3D printing basics post, there are some 3D printing communities that are incredibly active, and share files and instructions so you can start making without any prior knowledge. These communities are made up of members with varying levels of experience, and many include discussion boards that you can post to if you have questions. You'll almost always receive great advice from people who want to help you be as enthusiastic about 3D printing as they are! Here are some of the best places to start looking for your projects:
Thingiverse is one of the biggest 3D printing communities and has over a million items to print – with designs free to download and use. 
MyMiniFactory has both free and paid designs available that were created by community users, and encourages users to earn on their store.  
PinShape has both free and paid for designs available to download. Projects on PinShape are usually high quality with technical information included so you can print quickly. 
GrabCAD has some great model projects that are perfect for beginners at home, with many that are free to download. 
YouMagine is full of free to download projects – perfect when you're starting out and don't want to pay for your print files!
Repables has projects that are free to use, but be aware – anyone can upload their project, so bear in mind you might not end up with quite the result you want without tweaking the design.
Best projects for kids
Printing in 3D at home is as exciting for kids as it is for adults, and so if you've got children around, there is a high chance that you'll have them begging you to design and print cool stuff for them. We've rounded up some of the best 3D printing projects to help keep kids (young and old) happy – for a while at least…!
Nerf gun parts
Whether you've got boys or girls running around at home, there is a good chance that they go absolutely nuts for Nerf guns.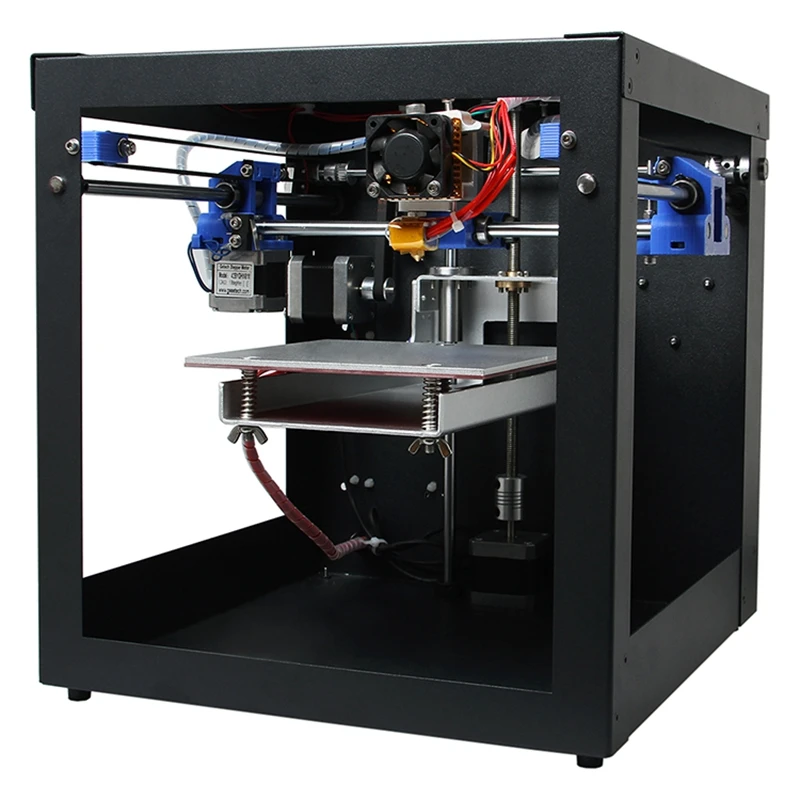 Even if you don't have them already, they are great toys to add to the toy box – they are relatively inexpensive (although some of the bigger ones can cost more than £80) and they are easily to find, and you can buy them pretty much anywhere you can buy toys. 
We know a lot of children say the bigger, the better when it comes to Nerf guns – and the big kid in us is inclined to agree! There are no end to the cool ideas for your 3D printer that are available to modify and adapt them. 
If you need a way to help carry more Nerf bullets into battle? There is a project for that here, but there are loads of different options, depending on the type of Nerf gun you have.
If you're particularly competitive, you might want a scope on the top of your gun for even better aim – and you can print a pretty excellent scope from the files here.
If you're in need of a torch for aiming in the dark (and why wouldn't you – we mean the kids – be playing Nerf wars in the dark?!) then you can find files here.
If you're super serious about your Nerf battles and you need to record them (and of course, have evidence of just how much better you are than your opponents!) you can find files to print attachments to mount a GoPro camera on your gun here.
We could go on about Nerf projects all day – mostly because Nerf guns are so much fun – but also because there are so many out there! If you, or your kids love Nerf gun fun then you'll almost certainly want to check out this post – we got inspired just by looking through it. 
Lightsaber projects 
When we said this section was for kids young and old, we meant it! Whether you've loved the Star Wars films since you saw the first one in the cinema in 1977 or you've become a fan as your child has grown into them, you've probably dreamt of having your own lightsaber. And although buying one online is the easiest way to get your hands on one, building your own is way cooler.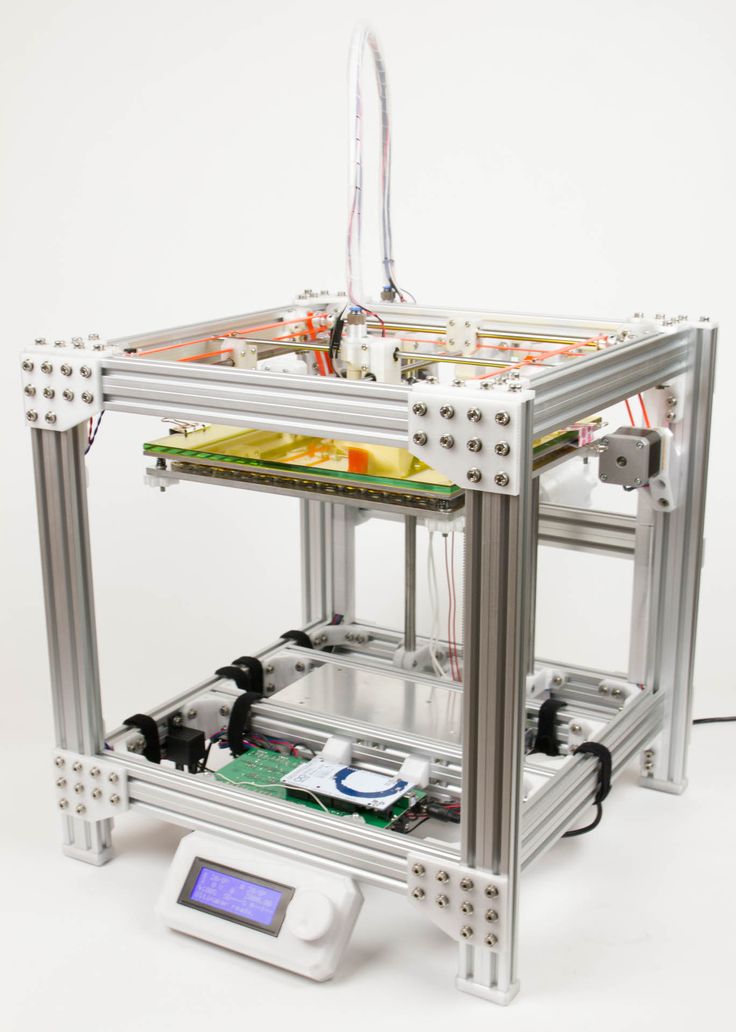 Whether you want to act as Luke Skywalker, Darth Vader or even Yoda, you'll find plenty of lightsaber projects ready to go – and may the force be with you.
The possibilities are endless for Star Wars toys, since there are already a huge number of projects available for you to download and print without any modifications required. Search Star Wars on any of the community websites and you'll find masks and models, through to other projects suitable for superfans such as:
Star Wars snowflakes perfect for Christmas 
Cufflinks that are ideal for bringing a little more Force to your work shirt
A whole Star Wars chess set that makes a fantastic gift idea
A full size, wearable Stormtrooper helmet
The Infinity Gauntlet 
The Marvel Cinematic Universe changed the way we thought about all kinds of things when we saw Avengers: Endgame.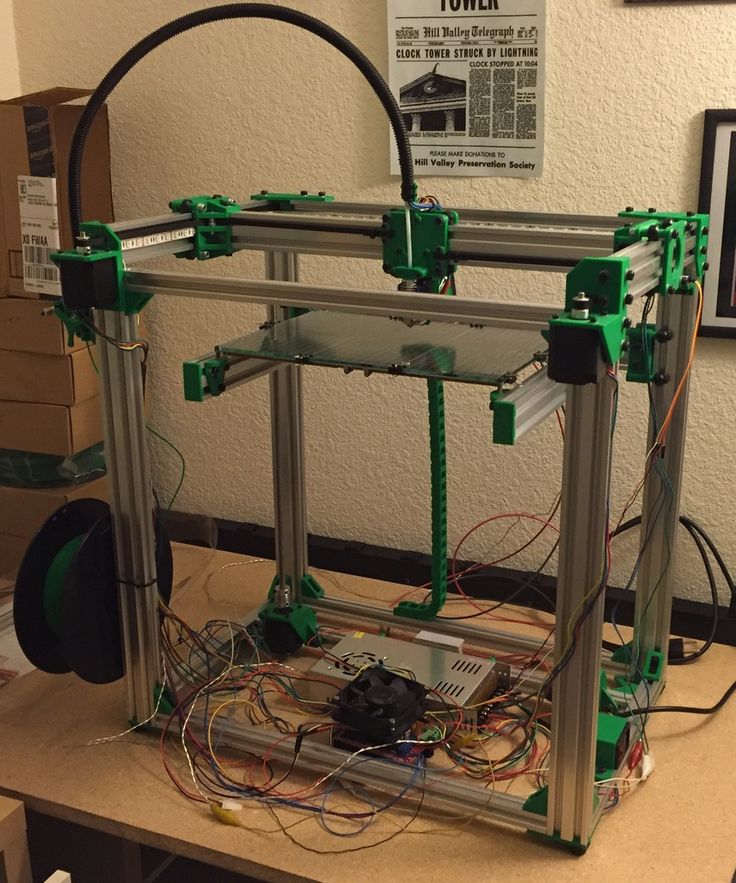 Just in case there is anyone who still hasn't seen it, we won't give anything away, but what we do know is that Thanos really taught us the power of the Infinity Gauntlet – and there are plenty of kids who would love the chance to play and snap things into place! Luckily, there are enough Infinity Gauntlet projects that are already created and available for new 3D printer users to download – and this one is life sized, complete with all the stones. 
While we're on the topic of Marvel and superheroes, there are quite literally thousands of projects available – search for your favourite character, or try some of these: 
Captain Marvel emblem earrings
Baby Groot flower pot 
Mjolnir keychain (that's Thor's hammer!) 
An Iron Man SD card holder 
Remote controlled cars 
Continuing the theme of 3D printing projects that are great for kids young and old, we can't not mention remote controlled cars.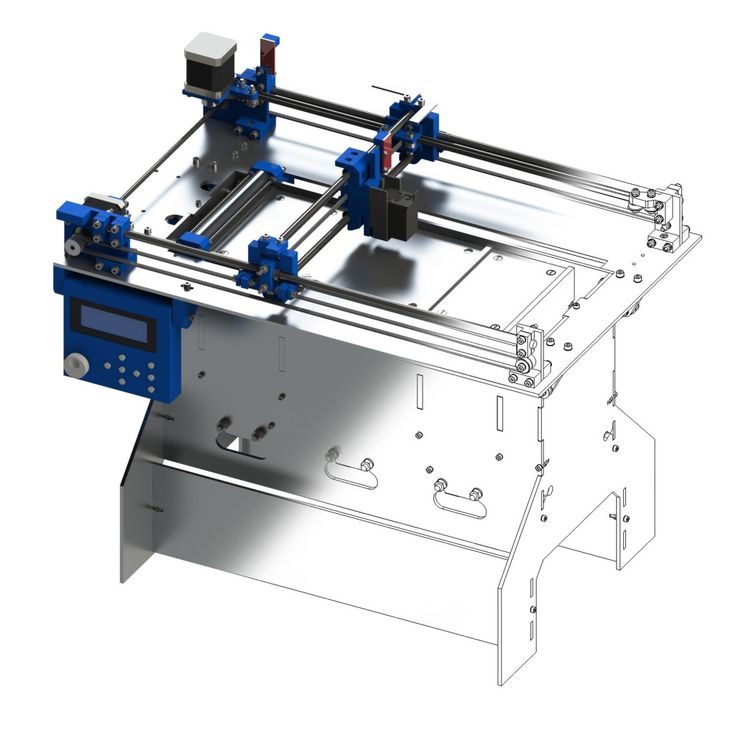 Of course, 3D printing doesn't do the electronics bit, so this is a bit more of a project than just sending the job to the printer, but most of these types of projects have a lot of people that contribute to them.  
This particular project allows you to print Formula 1 style cars (be sure to print using the right colours for your favourite team) and has a guide for the electronics 
This project helps to create a monster truck body for an RC car 
This one is to 3D print a dune buggy or go-kart
Once you've created a load of remote controlled cars, you're probably going to need somewhere to store them – and since you put in the work to make them, you're not likely to want to put them away in a box somewhere! How about printing yourself wall mounts so you can see the brilliance of your skills? 
Toothpaste tube roller
Technically this isn't just a print for kids, but we've seen enough kids squeeze toothpaste from all kinds of different angles (and we have cleaned the toothpaste up from the floor too!) so we think kids are the ones who will benefit the most from this toothpaste tube roller project.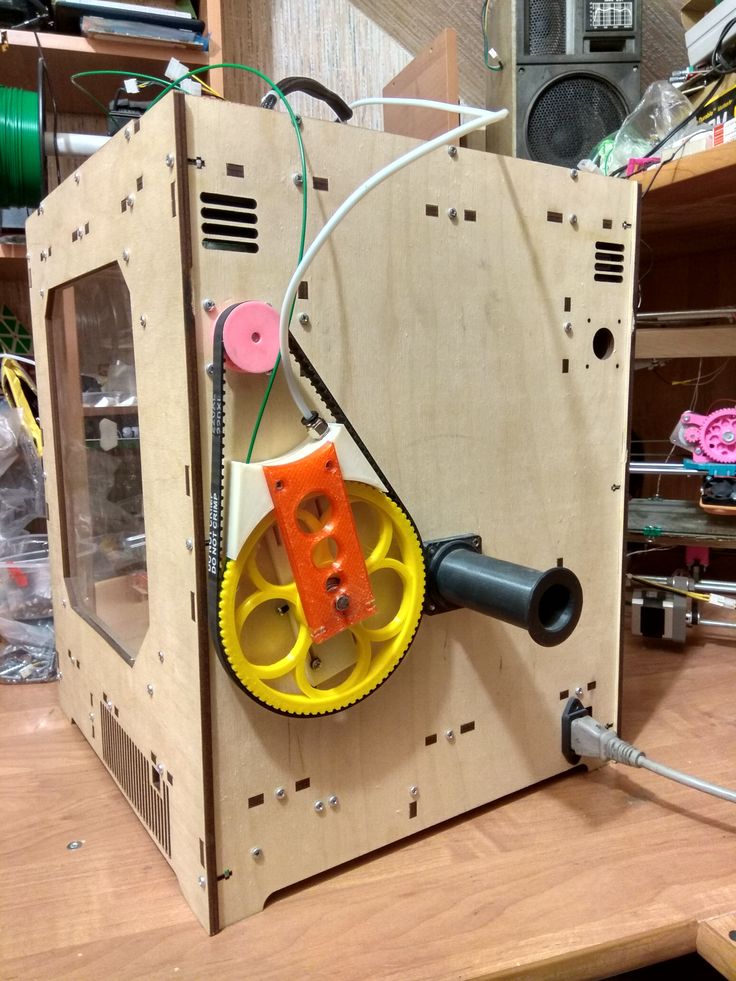 Simply put the end of the toothpaste tube in and start rolling! It'll help you and your family get as much out of a toothpaste tube as possible too, which is a great bonus.  
Storage cube for Nintendo Switch games
Kids love Nintendo Switch – but neither parents nor kids love it when those expensive little game cartridges go missing. This storage cube project has storage for 22 cartridges, and folds up into a cool little box that is easily carried anywhere, and will stop any of those meltdowns happening when cards have been lost – because they simply won't get lost anymore!
Of course, with so many different games available for the Switch, the 3D community have gone to town designing cool accessories to suit all different types and for different abilities. 
This switcherang travel controller looks incredible
An attachable grip 
A stand to allow for playing when the Switch is plugged in
Although we've looked at the Nintendo Switch here, if the console of choice in your household is either Xbox or PlayStation based, simply search the communities for them.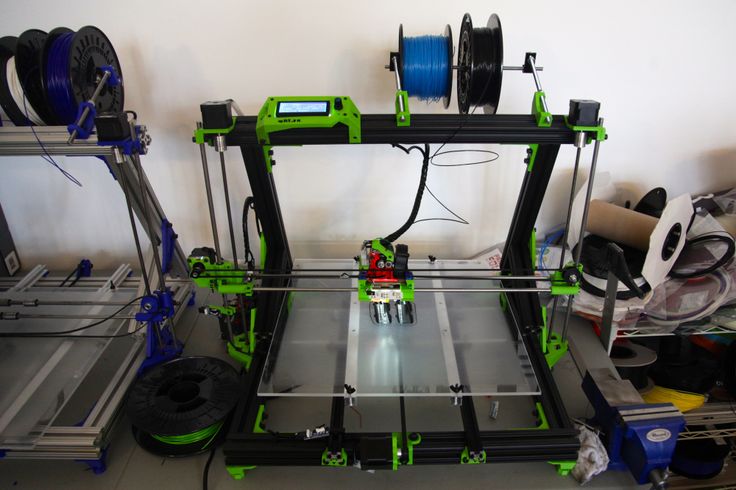 Barbie accessories 
Little ones who love their dolls are always looking for accessories so they can play out real life scenarios in their Barbie world. While you could spend countless thousands on official accessories, if you've got a 3D printer then creating personalised pieces can be a great way to keep your child happy. We think a folding laptop for Barbie when she goes out on business will inspire some fantastic imaginative play, while a flat screen TV and furniture for her house can make it feel like home. If your little one has managed to fall and break a bone and is in a plaster cast, or loves playing doctors and nurses, then creating a cast and crutches for Barbie to wear means they can play to their heart's content. There are so many other fantastic projects that we could mention – so search the communities to find the perfect project for your Barbie fan.
Board game pieces
Ever had a board game that you've lost a piece for? We would be willing to bet that you probably have.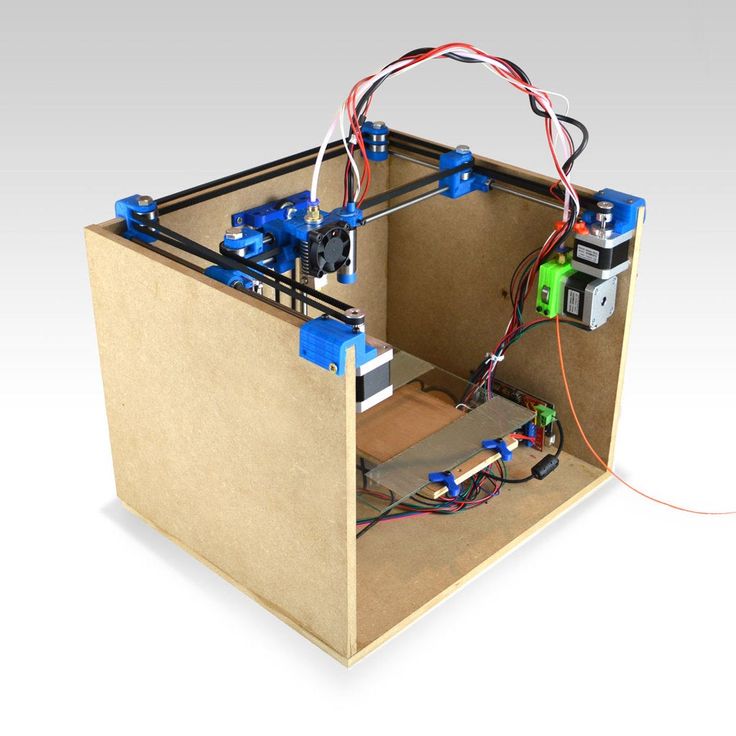 You'll be able to rescue your favourites by 3D printing your lost pieces. MyMiniFactory has files available for all kinds of board games, from classics like Scrabble tiles and chess pieces, to more unusual board game accessories like life counters for Magic The Gathering or boxes for specialist dice. 
Best practical projects 
As much as we love a fun, cool or geeky project, we love a useful print job more. If you're looking for really practical print jobs, there are a lot of projects to print tools of all different shapes and sizes – meaning if you need a spanner or a screwdriver after the shops have shut on a Sunday, you can print your own to get your job done. 
But in addition to printing your own tools, there are absolutely loads of different projects that you can download and print to make life just that little bit easier. With many of these prints, there are often other ways to work around the issue (such as with the next project we're going to mention), but having something that is designed to specifically solve a problem in the way that you want to solve it? That's a really satisfying print.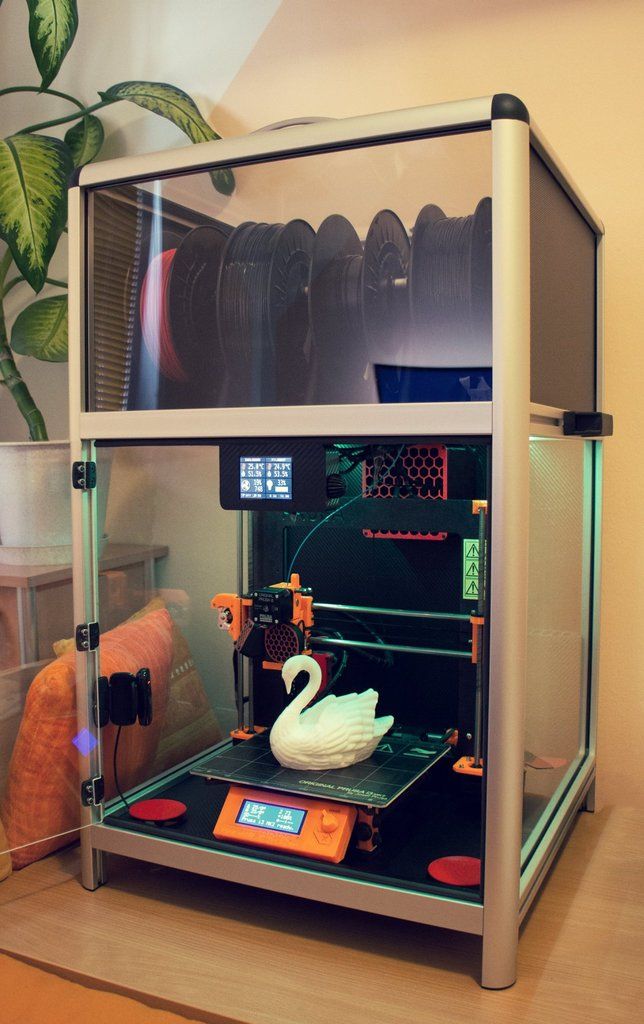 Here are some of our favourites.
Drill bit storage
There are few of us that haven't been told when borrowing someone's power tools that "all the bits had better be there when you bring it back!" And now we're a bit older, we appreciate the convenience of being able to find our drill bits the exact moment that we want them. Searching any of the communities for drill bit storage will bring you plenty of results that might suit your needs (or the needs of your power tool owner!) but we love this one, since it works perfectly with the Ikea Jansjö work lamp, and doesn't need any additional desk space.
Screw measuring device
When you need a screw that is a certain measurement, you don't want to be digging through an old biscuit tin full of screws, nuts and bolts and grappling with your steel ruler. Finding the right screw is much quicker when you can rest them in a neat little tray with the measurements marked out on the side. There are some great projects that print screw measuring devices like this one – very handy.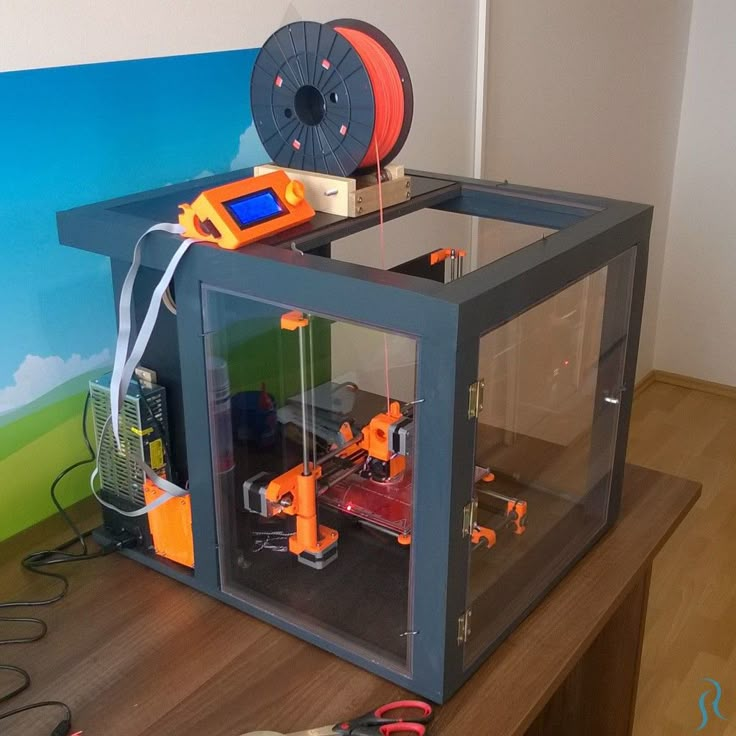 Bike accessories 
We're all trying to squeeze in a bit more exercise these days. Riding your bike to and from work is a convenient way to fit in a bit more exercise, but what if you need to be able to carry your morning coffee on your bike too? Try printing this holder for your bike. If you're fed up of getting splashed when you get caught in the rain, printing a mudguard is a great little project that doesn't take much to fit, and if you need to be able to use your phone as a sat nav, print yourself a mobile phone holder to attach to your handlebars. 
Spool desk tidies  
Whether the desk in question is really a garage workbench, is in a sewing room or is just where the PC is, this is a great way to use up those empty spools that you don't really know what to do with, but don't want to just throw out. This desk holder is a great project to compartmentalise those fiddly little bits – whether they are pins, needles and buttons, nuts and bolts or USB dongles for wireless devices – and to upcycle those empty spools that you're not quite sure what to do with.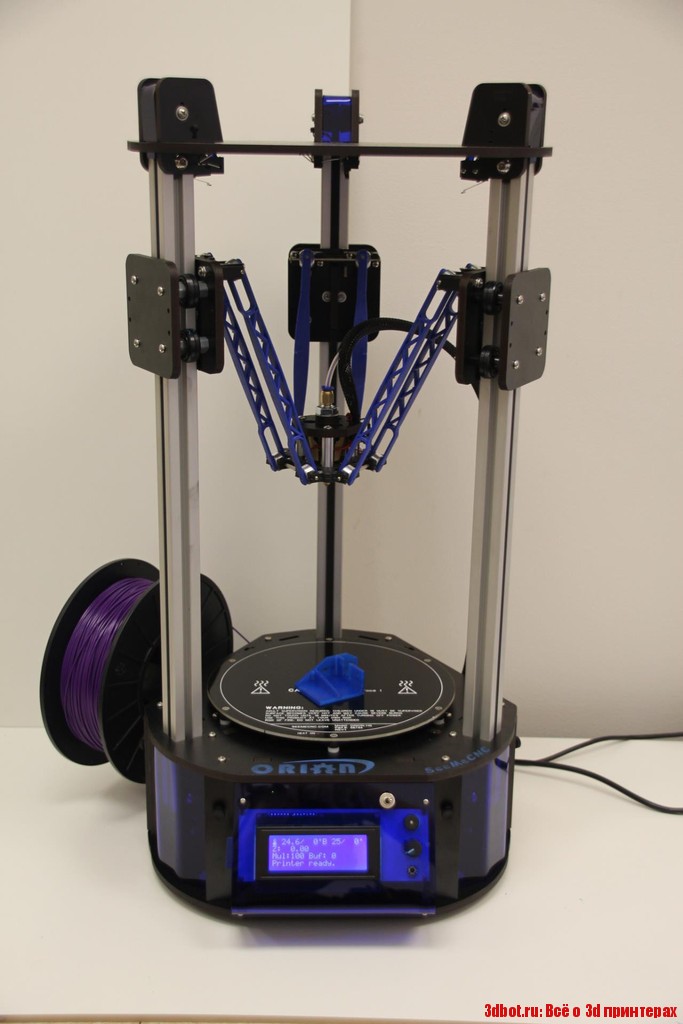 Desk caddies, pencil pots and other types of office storage items are prolific on 3D printing communities – although some are more spectacular than others! Have a good look at the options before you opt for a standard cup style pot for your pens and pencils.
Zip toggles 
How annoying is it when a zip pull breaks? Well, it might be a relatively minor inconvenience in the grand scheme of things, since you can use a split ring as a workaround – but what if your zipper could be fixed permanently, in a way that doesn't announce "I broke my zip" to the world? Someone has thought of this – and this universal zip toggle is a much better fix to keep your trusty backpack (or any other item with a zip!) going for much, much longer. 
Bag clip with a screw cap 
Keeping plastic food bags closed to keep the contents fresh has been an issue for years – especially when the contents are easily spilled when they are poured. Regular plastic clips and pegs are great, but this project for a bag clip with a screw cap on it is so simple, it is borderline genius and will ensure you'll never encounter cereal, cat food or coffee beans on your kitchen worktop ever again.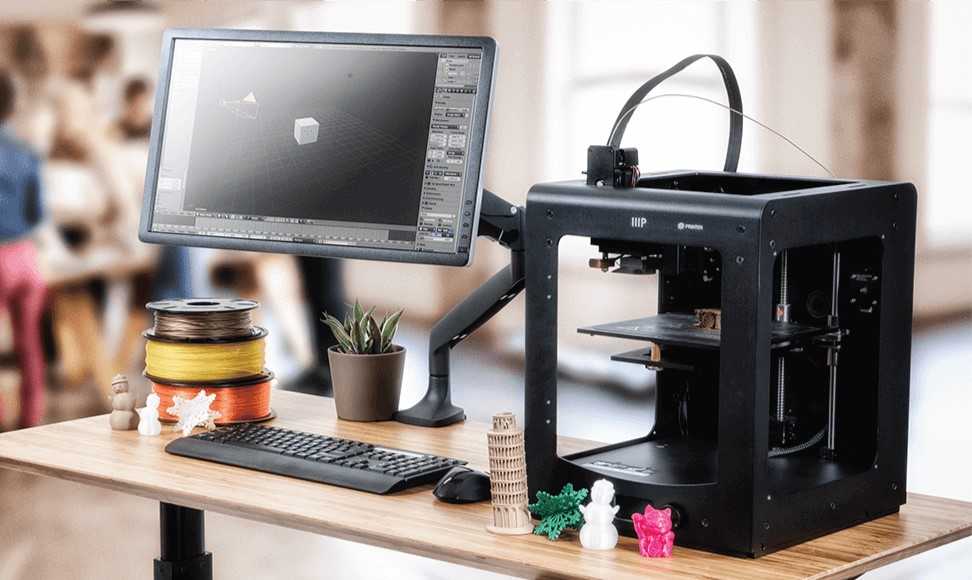 One printer said this was one of their top five favourite things they have printed – so we think this is a really handy print that you're bound to want to produce over and over again.
Spare keys
Keys might typically be made from metal, but did you know that plastic ones work exactly the same, and that you can 3D print any key? This is a great way to ensure that you have a spare available (or can make a copy) whenever you need it. You'll need to have a little bit of knowledge of 3D modelling to make this work, but it really is a great project to have a go at – and you'll have a useful spare key when you've cracked it too! 
 Fans 
Although the summer days might be fading away, before we know it they will come back around again. Buying a bladeless fan from a big name brand is outside of many people's budgets, but there are many projects online to 3D print your own. These projects are a little more in-depth, and require some electrical work so might not be ideal for your first project, but they're definitely worth the effort.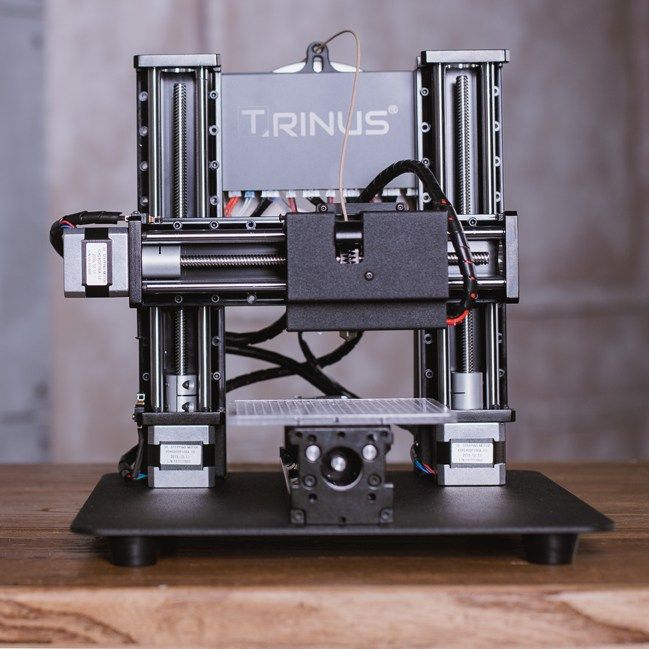 You'll be glad you made the effort when that first heat wave hits next year! 
Great projects for at home 
In this final section, we're taking a look at some of the projects that are suitable for anyone, of almost any age. Some are really useful, while others are just plain fun.  
Cases and accessories for phones and tablets 
Phone cases aren't just there to help protect our phones when we drop them for the 300,000th time since we got them – they're also there to help us identify our phone when we're out with friends. While there are countless different cases available to buy for very little money on Amazon or eBay, why would you spend money on one that you might spot on someone else's phone, when you could print your own design? 
You can find absolutely loads of phone and tablet case designs on different websites with the files ready to go. We particularly love this case, with the built-in working gears – it's like having a fidget cube with you all the time! Other accessories that make for a great simple first project include this mobile phone wall dock, stands for tablets and holders for while devices are on charge.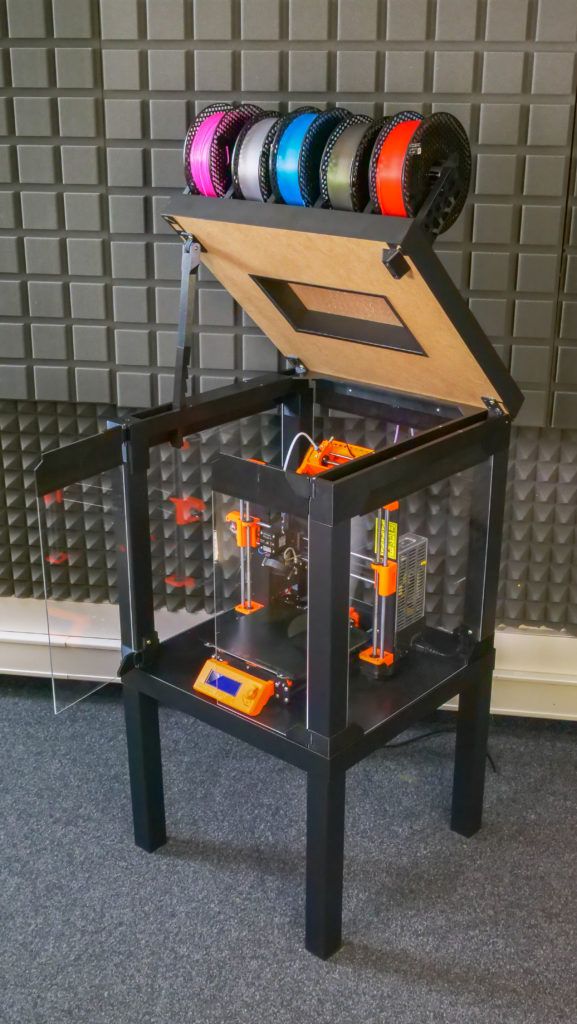 Cable accessories
Anyone who has worked in a technical industry has probably encountered the dreaded cable tie. They are functional and do the job they need to do – they tie cables and keep them neat – but they aren't great for the environment, since you have to cut and bin them when you need to take a cable out. Enter cable clips – they are small and easy to print, and you can open and close them repeatedly, so they are a much better option. This project is a great one. 
While we're talking about cables though, there are absolutely loads of options to help with storage and keeping all types of cables secure – from Android cable stands to headphone storage and cable clamps. Whatever annoys you when it comes to keeping cables rolled up and out of the way, you're likely to find the answer on a 3D printing community website. 
Electric coffee maker
Coffee is a pretty important thing at Hobarts – we don't really enjoy a morning without one! While most of the time our coffee goes from the tin into the mug with hot water, we're pretty fascinated with this electric coffee maker.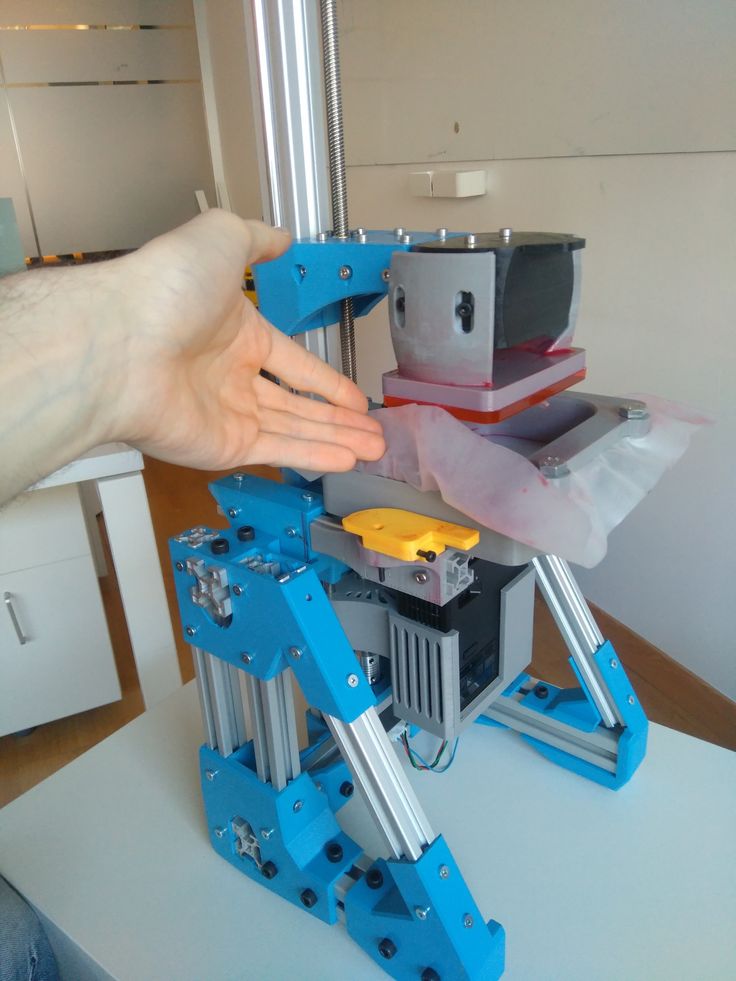 There are full instructions available, but if you're not quite confident in your electricity skills, you still have options – here is a hobo coffee maker that uses a Red Bull can. Still not convinced that you'll get the standard of coffee you prefer but want to improve your coffee? Try searching for accessories like mugs, coffee cup sleeves, spoon rests or sieves to personalise your chocolate powder being shaken over the top.  
Bottle opener and cap gun
This is a want to have rather than a need, but it is absolutely fun to make and play with each time you open a beer! Opening a beer bottle isn't a hard thing to do, nor is it difficult to find a bottle opener (most of the time, anyway!) but this bottle opener with inbuilt cap gun is absolutely designed to be a hit at parties. Just be sure to set up a target so that people are encouraged to aim away from eyes…! Check out the video below.
Digital sundial
We might be almost at the end of summer as we write this post, but this digital sundial is just so cool that we couldn't not include it in our list.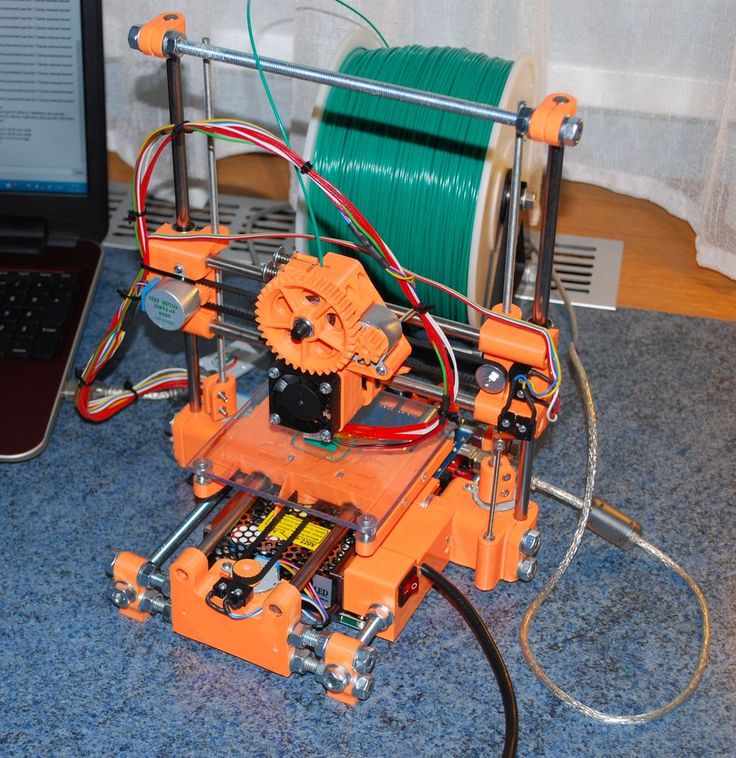 Unlike traditional sundials that cast their shadow to point to a time, this one displays the time, in digits, inside its shadow. We can't imagine how long it took the original designer to create and test, but we really want one for our garden…!
The time updates every 20 minutes, so it isn't one you can be accurate to the minute with – don't use it to time your morning boiled egg! However, the magical nature of this print makes it well worth the effort. We can imagine it getting admiring glances during those long, lazy days of summer when you only need to measure how long it has been since your last trip to the fridge for another cold one. 
Secret storage shelf
There have been many times when we have needed somewhere to hide something – from our secret diaries as children to needing somewhere unsuspecting to put our passports or a bit of extra cash. This shelf unit looks like a regular floating shelf, but when you print it, it has a secret tray inside that you can hide your treasures in.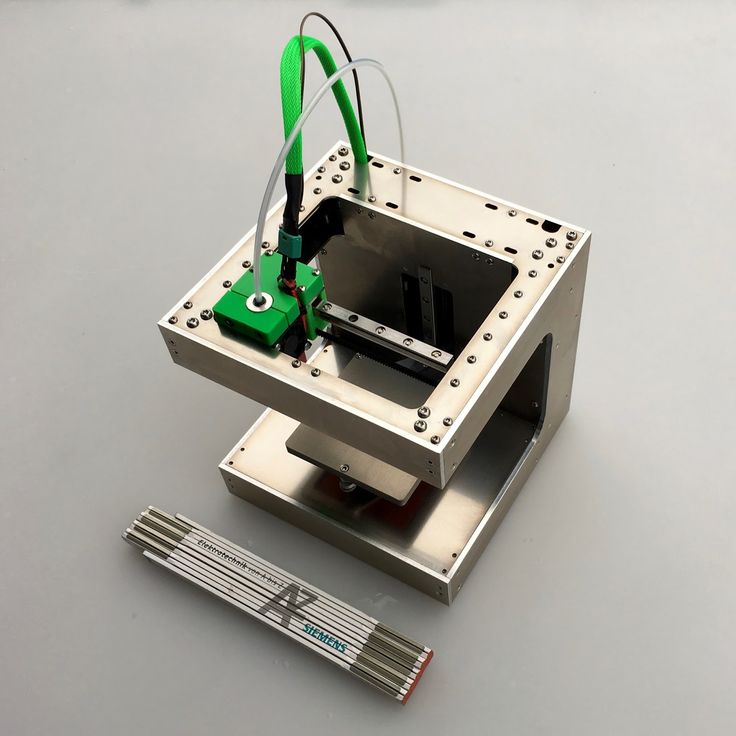 With an ornament or decoration on top, you'll be able to hide your valuables in plain sight. Genius. 
Cookie cutters
Cookie cutters aren't hard to come by. Search Amazon or eBay and you're bound to find all kinds of shapes and sizes that you can use to create delicious themed treats! Sometimes though, you can't find quite what you're looking for, or you don't want to wait for delivery – especially if there is a wait. Making treats for your pup, or perhaps for Halloween? Try this bone cookie cutter. Batman fans will adore you for creating Batman biscuits, while younger children will love their own Peppa Pig biscuits. There are so many great cookie cutter designs out there that we could talk all day about them – but now we fancy a cup of tea and a biscuit!
Candy dispensers 
When you've bought a bag of sweets, it isn't ideal to eat all of them in one go. If you're trying to keep yourself (or others!) from grazing through the bag in the course of an afternoon, try 3D printing a candy dispenser.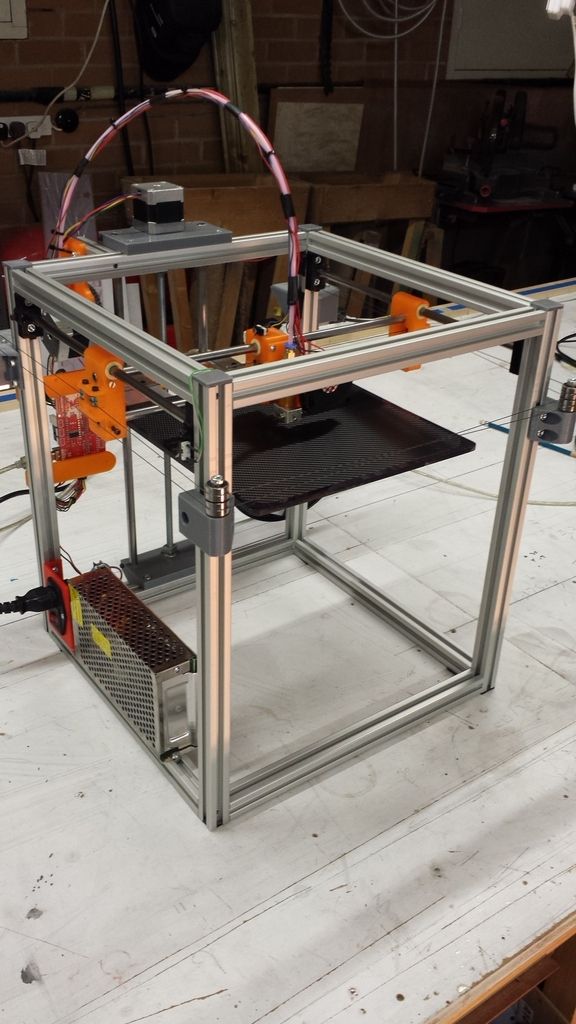 Choose from an old-fashioned gumball machine style one, to a zombie dispenser that is perfect for storing Halloween candy, or this Mojo Jojo monkey candy dispenser. You can even upcycle a Nutella glass in this project! 
Decorations
Whatever the occasion, there is always a perfect decoration that somebody wants but that just can't be found. Whether it is the perfect snowflake or Santa for Christmas, cake decorations for birthdays or more risqué ornaments for stag or hen parties, you will find countless possibilities on 3D printing communities. 
Our final thoughts
When you've got your hands on your at home 3D printer for the first time, we have absolutely no doubt that you'll be raring to get going. You might even have something in mind that you want to design and make – and that's fantastic. But if you're not quite sure where to start, or perhaps this is your first foray into the world of 3D printing, then you'll be looking for ideas of things to print, so that you don't waste your materials, or your time and effort setting up the print.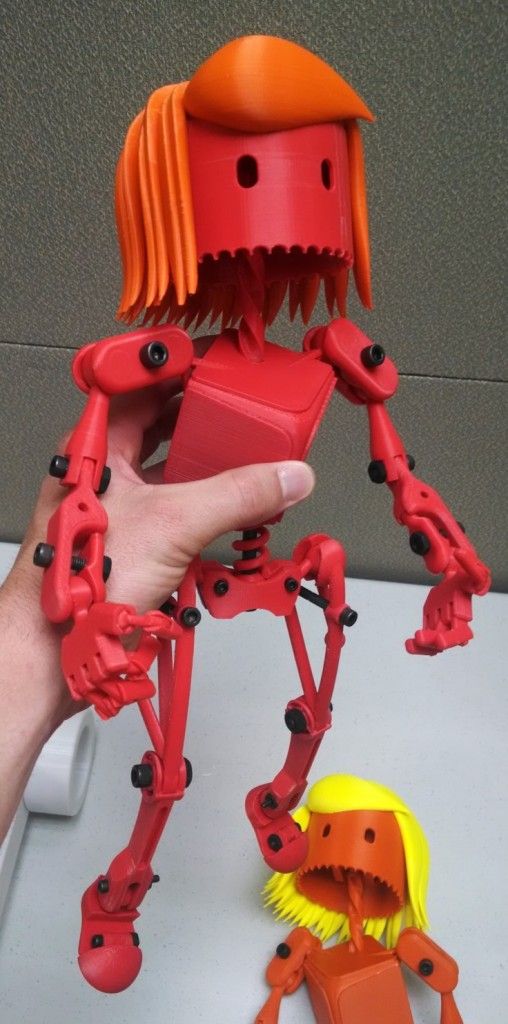 While we've linked to some great print projects here, don't forget that if you're not quite certain about the project we've linked to – because you want something slightly different perhaps – then search the different communities. There are a vast number of 3D printer designs available, so if you want something a little different, don't settle – you're sure to find just what you're looking for. 
Finally – when it is time to order your next lot of supplies, be sure to check out our range of consumables, and if you find you're printing a lot then consider our servicing options to keep you on track.
3D Printing Projects For Beginners - Fun and Easy Prints for All Skill Levels
3D printing seems like a daunting task at first. If you have no experience in using a 3D printer, you could already feel overwhelmed before you even plug it in – goodness knows I did.
To me, 3D printing was a sci-fi concept, something I'd never thought I'd get to do in my lifetime, and I had zero idea where or how to begin.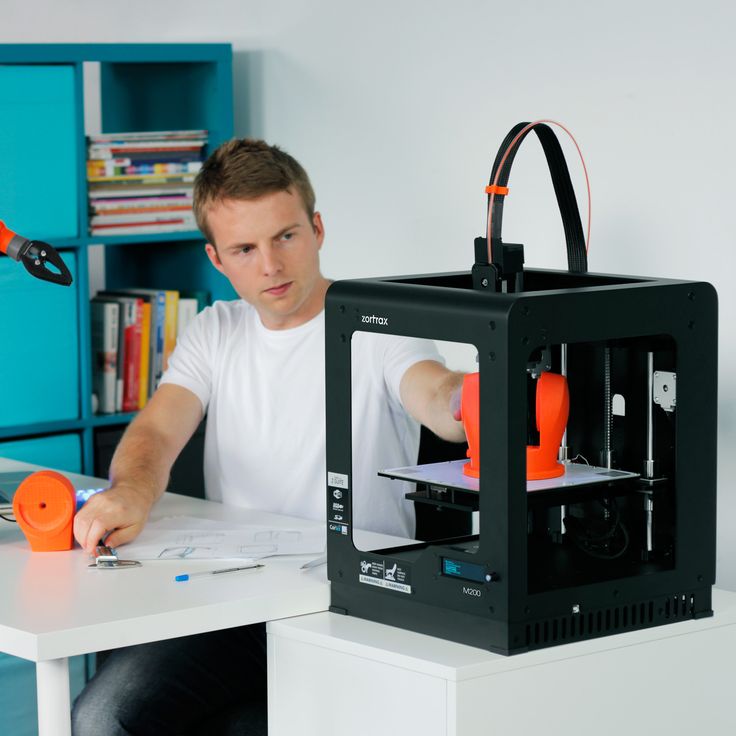 But here I am, writing about them for a living. And if someone as formerly technologically illiterate as me can grasp it, anyone can.
If you're in the same boat I was, then you'll be happy to know that there are a lot of 3D printer projects for beginners out there that are simple to make and still really cool.
Here we're going to look at some of the easiest 3D printer project ideas for total novices, so no matter how new to 3D printing you are, you should have no trouble with any of these.
Keep in mind that this is a list of projects ideal for beginners to 3D printing, not a beginner's guide to 3D printing.
If you'd like a little extra advice before you get started, you can check out our top 7 3D printing tips for beginners here. But I will still include some helpful tips to help even the most inexperienced of printers get started.
Hints and Tips
Maybe you have some experience in 3D printing, maybe you've done your research, or maybe you're staring down a $200+ piece of tech and have absolutely no idea where to start.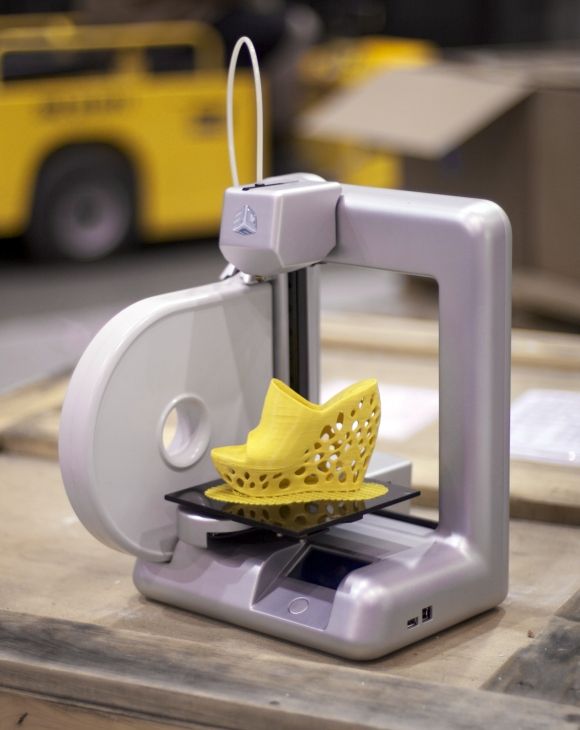 Here are a few hints and tips to help you get printing with confidence.
Know Your Hardware
Now no one is asking you to know exactly how a 3D printer works or about how or why each individual part functions, but it is important to know what the main pieces of your 3D printer do.
Knowing how extruders and motors work and how to manage them is a great way to get you used to your machine and will also help you keep safe when using them.
Making sure you don't touch heated parts too soon and knowing how to properly shut the printer down when not in use will help you stay safe and your machine in good working condition.
Your 3D printer will come with safety guides and summaries of what the parts do. Be sure to read and note these carefully to avoid tears in the future.
Experiment
Tweaking your settings like infills, extruder temperatures and the like will help you get an idea of what everything does. Don't worry if things are a little mangled at the start or if things don't work out the way you think they should.
Don't Be Afraid to Fail
Continuing from above, anyone getting started will have a few hiccups along the way.
It takes some prodigious skill to get everything right on the first try, so if your minifigure is warped or your toy car is more brittle than it should be, don't let that discourage you!
With enough time, experience, and learning, you'll be printing with the pros.
And even then you'll probably still have the odd misfire. The waste of time and materials is frustrating, sure, but it's perfectly fine, I promise.
These are just some simple advice steps but are important for making sure you stay safe and willing to keep up your enthusiasm even despite the odd failed print.
Pokémon 3D Prints for Beginners
For me (and at least eight of my friends and colleagues,) getting started in 3D printing by making Pokémon was a simple and fun way to learn.
I'm not just recommending Pokémon as an easy 3D printing introduction just because I happen to love the franchise.
Pokémon make a great first step because even in the most basic forms, their shapes are still easily recognizable.
What makes them particularly easy is that Pokémon are often printed in one big part instead of several interconnecting parts. But you can always make them more complicated as you get comfortable with your printing skills.
Specifically, the best Pokémon to 3D print as a beginner are the low-poly models, which can be printed with minimal hassle and still look really cool.
Low poly Pokémon are as simple as it gets, taking no editing or particularly specific settings to get right.
Totodile and Seaking are two great examples to get started (Lickitung was one of my firsts) and you can find so many more out there, including the recently announced and already fan-favorite Lechonk.
If you want something more than a statue, there are a few cool Pokémon Quest-inspired articulated Pokémon you can check out too.
Some of my personal favorites are Cubone, Gengar, and Mewtwo just to name a few.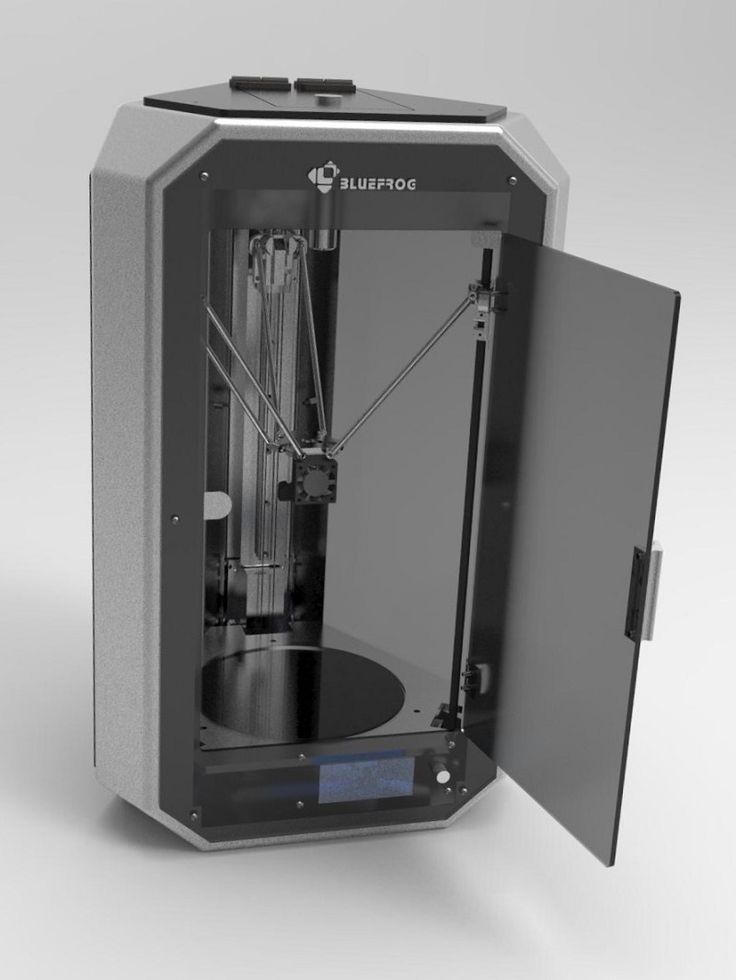 These are all very easy 3D prints and will help you get used to different settings and infills as you experiment with the models.
Once you get more comfortable, you can even make your own adjustments to get you used to editing software and print management.
Animal Statuettes
Pokémon aren't the only easy 3D prints that come in the low-poly form.
If you're not a fan of the Pocket Monsters franchise or just want to do something different, low poly animals are an equally good way to get started with 3D printing.
They can also be printed as one piece and with no experience, and come in a lot of different forms as well.
There are so many low poly animals that any beginner can 3D print, I couldn't possibly get to all of them now. Needless to say, if you have a favorite animal, you'll have no trouble finding one you can print with ease.
Some examples include this duck, this alpaca, this pig, and this hedgehog (that last one happens to be the personal favorite of a good friend of mine.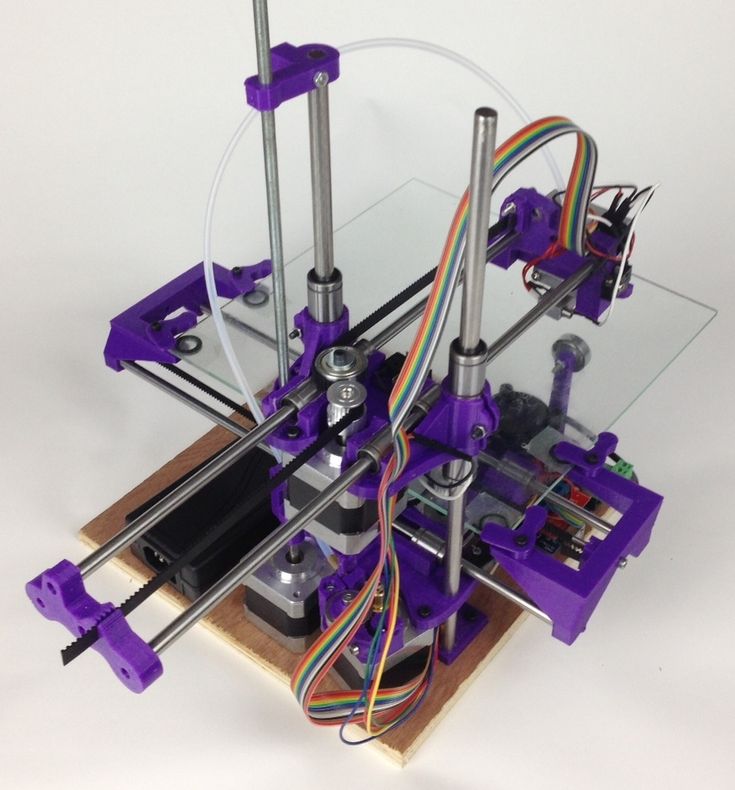 )
Once you get used to the one-piece designs, you can start to branch out with projects like this low poly fox.
It's designed with pieces to be printed individually in different colors to make an excellent multicolored statue that can be made with a single-color printer.
Keychains
Keychains are fun ways to express yourself and things you like because we carry them around with us pretty much everywhere we go.
Because they need to be light and fairly small, keychains are great 3D printing projects for complete beginners, and can gradually become more complicated as you get more used to 3D printing.
A keychain of your zodiac sign is a cool way to accessorize, and this paper plane keychain is a simple but pretty neat print that works well and makes your keys more noticeable.
You can even print a keychain of your favorite emoji like these heart eyes or this grumpy one.
Some 3D printed keychains are deceptively simple. This miniature map of the U.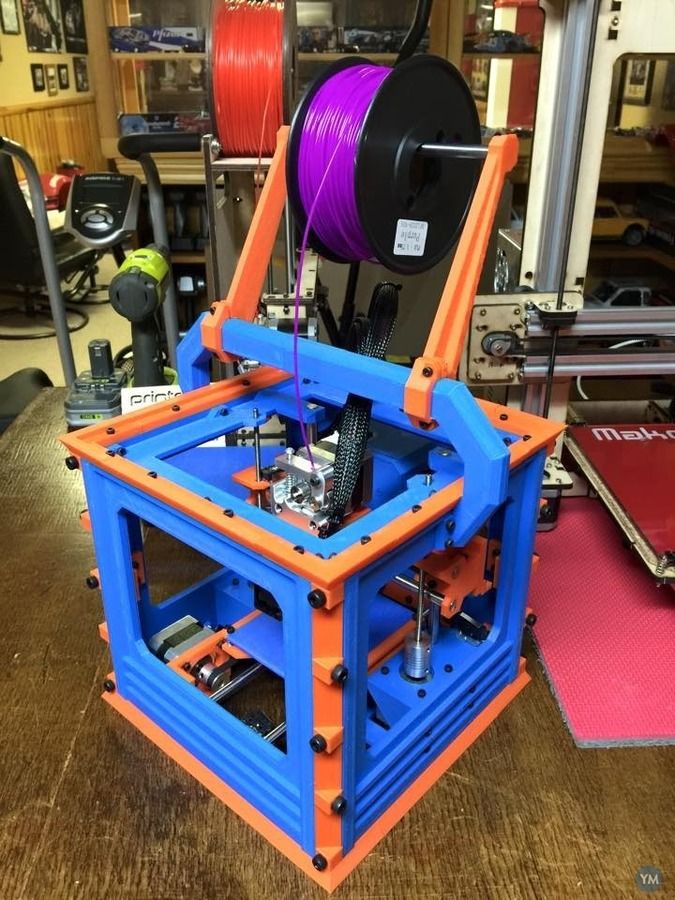 S. with separated state lines looks a lot harder than it is, and is a great project that even a beginner can be proud of.
Once you've got the hang of these simple shapes, you'll be able to branch out and make some even cooler 3D printed keychains before you know it!
Snap Cards
Snap cards, also known as kit cards, are small models that come as individual pieces attached to a card to be snapped off and assembled. Like any miniature model, they can be extremely complicated or very easy 3D prints.
But the complexity often comes down to the design, meaning the printing process is usually very easy and ideal for beginners who want something a little more fun to mess with post-print than a simple 'print and display' project.
Some snap cards are practical like this eating utensils card and this survival card, while others are fun like this catapult and this slingshot.
If you're a Star Wars fan, there are a ton of kit cards for you. The Millennium Falcon, Imperial Shuttle, and even the seldom-seen Landspeeder are all available as easy 3D prints that any Star Wars fan can have fun putting together and playing with.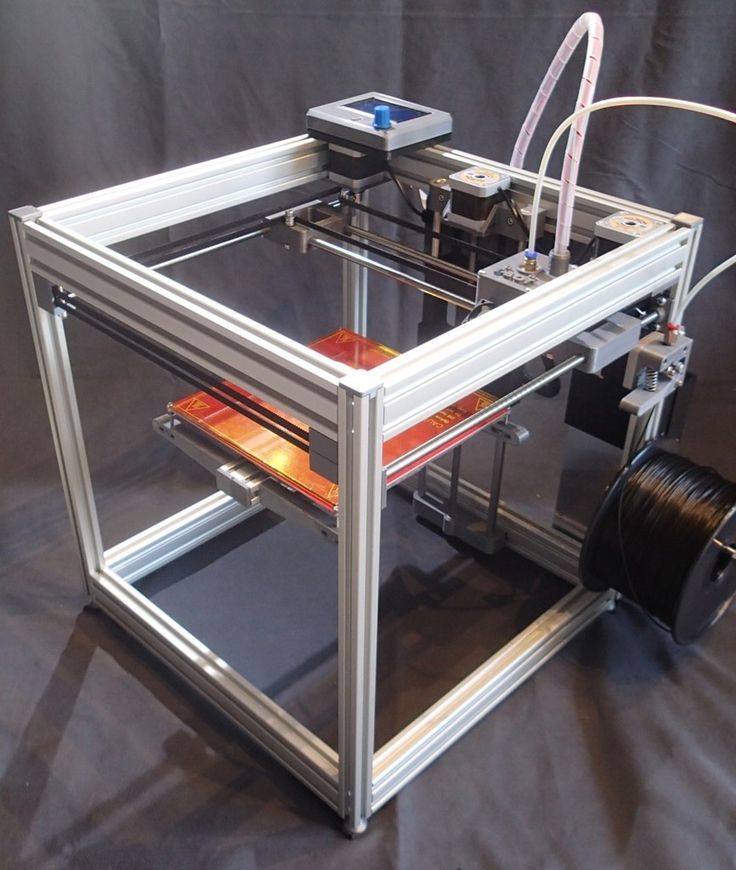 If you're still following the canon like I gave up doing a while back, then you might be happy to know that more modern designs like The Mandalorian's Razor Crest is also a cool kit card to 3D print.
Toys
When you think of 3D printing for beginners, you probably think of simple decorative projects with little substance beyond looking nice, but this is far from the truth.
There are plenty of easy toy 3D prints that anyone can make and have fun with, regardless of 3D printing experience.
The micro catapult is one of my favorites.
It doesn't need much material and requires no extra hardware or parts to assemble. Despite its simplicity, it can launch small paper balls around 6 feet, perfect for getting on your least favorite colleague's nerves.
Articulated toys are easier to make than you'd think, too.
This Loki alligator is a cute little wiggly toy that works well as a keychain too. You can also print out these fun articulated fish, as well as some funky prints like this shark or even a model of the cartoon classic Earthworm Jim (who else remembers that cool dude?)
These prints don't need any supports or additional hardware to connect and move well, and are a lot easier to print than they look.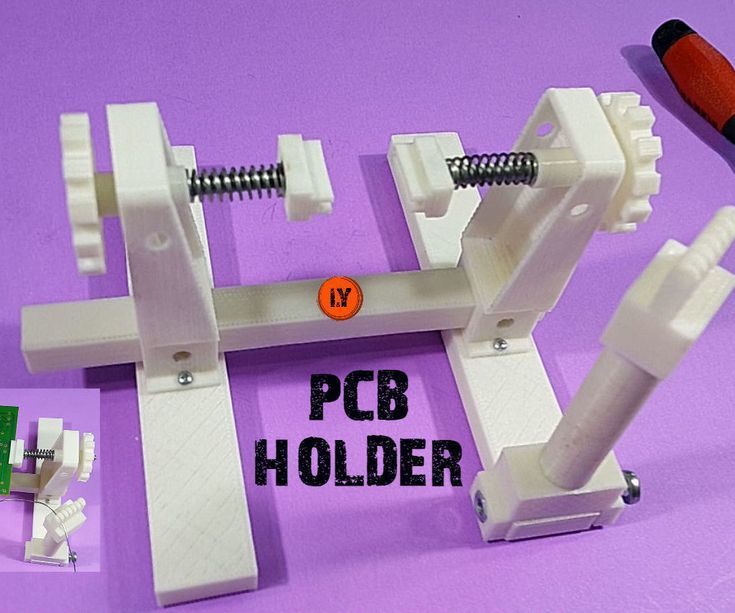 So there's no reason even beginner 3D printers shouldn't dive in!
More traditional toys like this airplane and these simple toy cars are easy 3D prints that you can be proud of as you either play with them yourself or watch any little ones in your life have fun with your own creations.
You can even have a go at printing this balloon-powered car for some extra fun!
As you delve further into your 3D printing adventure, you'll soon find toys to be some of the most fun things you can make. And once you get tired of the easier stuff, our list of the best 3D printed toys will be waiting for you!
Phone and Tablet Stands
When I got my first 3D printer, a friend of mine asked me to make him a business card holder.
While I never got around to it, it did make me think that making holders and stands might be some easy project to help me get started.
As someone who up until then had been using a stuffed cat toy to prop up my phone at night, this revelation was very welcome.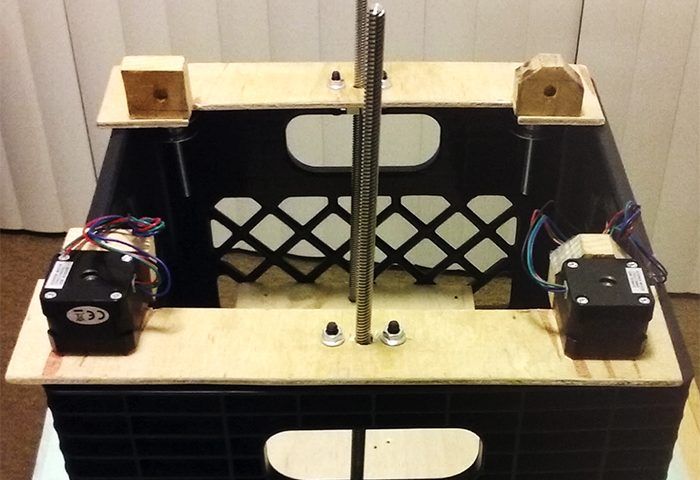 Because 3D printed phone stands only need the most basic of shapes, the only real tweaking or designing you'll have to do is changing the size to match your device.
This will not only give you a good beginner 3D printing project but also help you get used to file editing before printing in a way that isn't too complex.
While you can make some simple stands like these, don't be afraid to go down some more creative routes.
This corded landline holder looks pretty cool and will fit well on any desk, and this 'McFly' design is just a pair of small 3D printed shoes to keep your phone upright whether you're watching a video or on a call.
Tablet holders are the same, they can be simple projects that do the job well enough or creative prints that still don't take much for some cool results.
You can go with fun and goofy designs like this Peppa Pig tablet stand, or more practical like this adjustable tablet holder or this foldable one for when you're on the go.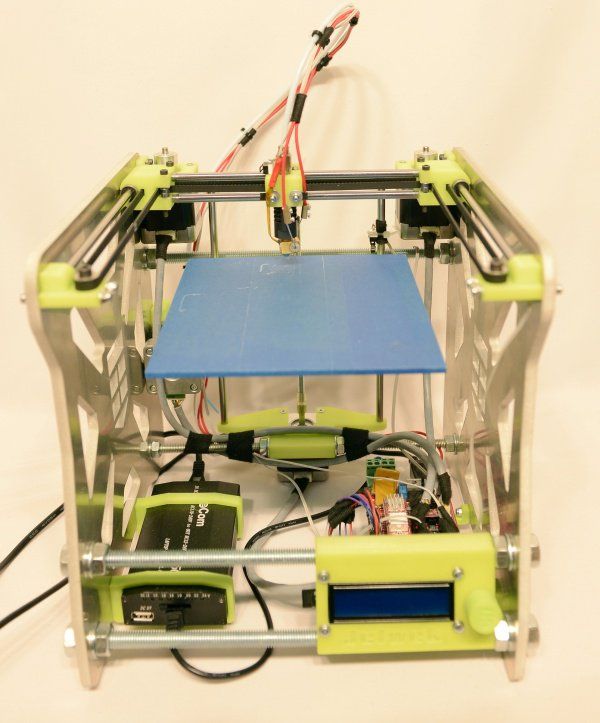 3D Printing Projects For Beginners FAQs
What can you make with a 3D printer for beginners?
3D printing projects for beginners have a lot more variety to them than you'd initially think.
Even with no 3D printing experience, you can make low-poly animals and Pokémon as well as simple toys and even tiny working machines.
What are the easiest things to 3D print?
Statuettes like low poly animals are the easiest things to 3D print, but generally speaking, any simple minifigure is simple to make.
They require little to nothing by way of added hardware or construction and often don't need any editing before sending to print. But that doesn't mean beginners to 3D printing should feel limited to static figurines.
Is it hard to start 3D printing?
3D printing may seem like a complicated and daunting world to get into, but with excellent support networks, user-friendly hardware and software, and excellently detailed online instructions, anyone can start 3D printing.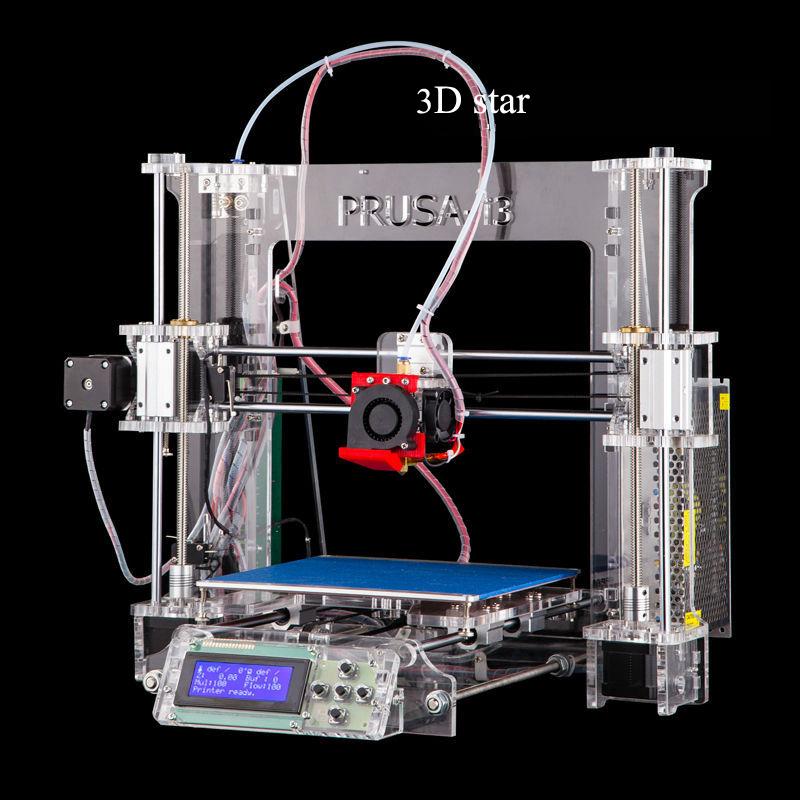 Companies are always renovating products and support networks to help introduce inexperienced people to 3D printing, so it's easier than ever to get started even for those with little to no experience.
Other articles you may be interested in:
Top 8 Best 3D Printers For Beginners
Are 3D printers worth it?
13 Great 3D Printing Projects To Try At Home
3D printing projects for engineers
The 34 Coolest & Most Useful Things To 3D Print
25 Useful 3D Printed Tools You Can Print Today
3D Printed Items That Sell
8 Big Ideas for Small 3D Prints
Top 3 DIY Filament Dry Box Projects You Can Make at Home
12 of the Best 3D Printer Apps
Cool 3D projects using 3D printing
3D printing
Subscribe to the author
Subscribe
Don't want
12
Chapter 1. Background. In this article I will talk about why you need a 3D printer at home and what you can do with it.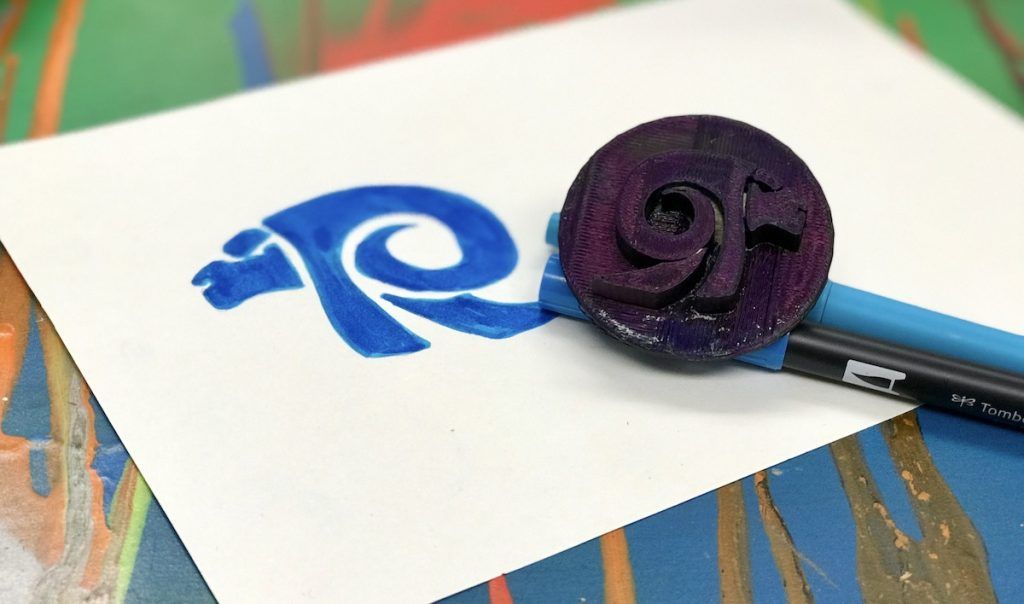 And you can make and print on a 3D printer any part, both plastic and rubber. but the secret of success lies in the fact that it is not enough to have a 3D printer, but you also need to be able to model parts and properly prepare them for the printing process. Anyone can afford to buy a printer, or you can assemble it yourself. But it takes time to learn how to model. A lot of my projects required the manufacture of non-standard parts, which is why the idea of ​​​​buying a 3D printer was born.
Chapter 2. Exploring the world of 3D printing and technology. My first printer was Anet A8. And like all beginner 3D printers, the first thing I started printing was upgrades for it.
Since stock printers from the budget segment, in my opinion, it is necessary to refine them so that they give more or less good results in printing. I described in detail about all my improvements on the site, who are interested can familiarize themselves with and apply for their Anet (https://3dtoday.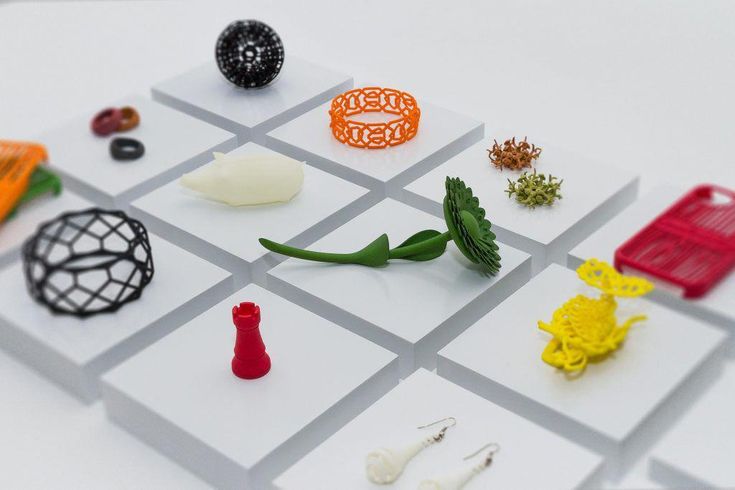 ru/blogs/alexforward/konkurscrealityv). The printer turned out to be very functional and gave rise to a new printer with CORE XY kinematics. The printer turned out to be of decent quality and produced a good print result. And most importantly, it was more compact, had its own heat chamber, direct extruder, and the print speed on it was faster. This project is also described in detail by me https://3dtoday.ru/blogs/alexforward/klassnyi-3d-printer-po-tipu-core-xy-iz-orgtexniki-konkurscreality
But these were all finished projects modeled by other people, I just took the best and brought it to life. More serious projects already required the study of 3D modeling programs.
Chapter 3. Program selection and training . To study 3D modeling, I chose Compass 3D from Ascon. I think one of the best programs, since it is used by the majority, Compass is actively used in industry and enterprises, many free study lessons. But the most important factor, my brother, who works as a design engineer at the factory, can easily fix jambs when creating a model or suggest how best to do it.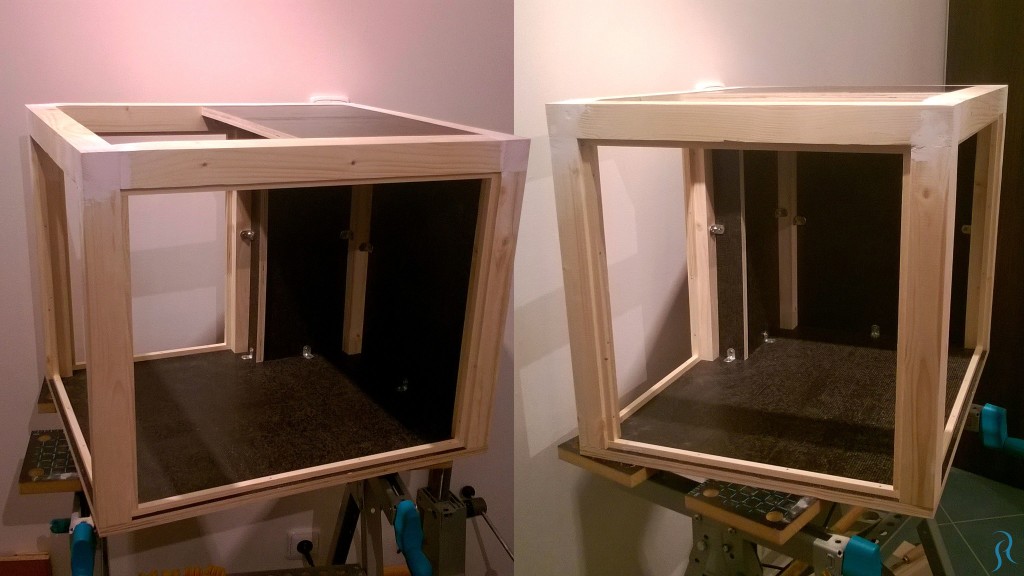 By the way, the program is easy to study on your own and does not require basic skills. I learned it from scratch, having no idea about 3D modeling at all. My first completed projects using Compass 3D and 3D printing were the creation of fittings (legs, handles, plastic dowels, etc.), electronics cases, radio-controlled models.
Toys and accessories.
Tool. I will give an example of my template for installing handles and locks for interior doors. This template is my own developed copy of the existing model on the Internet. In terms of money, the template cost me almost 10 times cheaper than it is sold on the Internet.
But in order to create a part consisting of several parts, and print everything the first time, so that everything fits together, Compass 3D has a wonderful assembly function for this. In it, in fact, you can check whether the parts fit together and immediately make changes and corrections to the model. According to this principle, I implemented projects for the modernization and upgrade of my friends' 3D printers.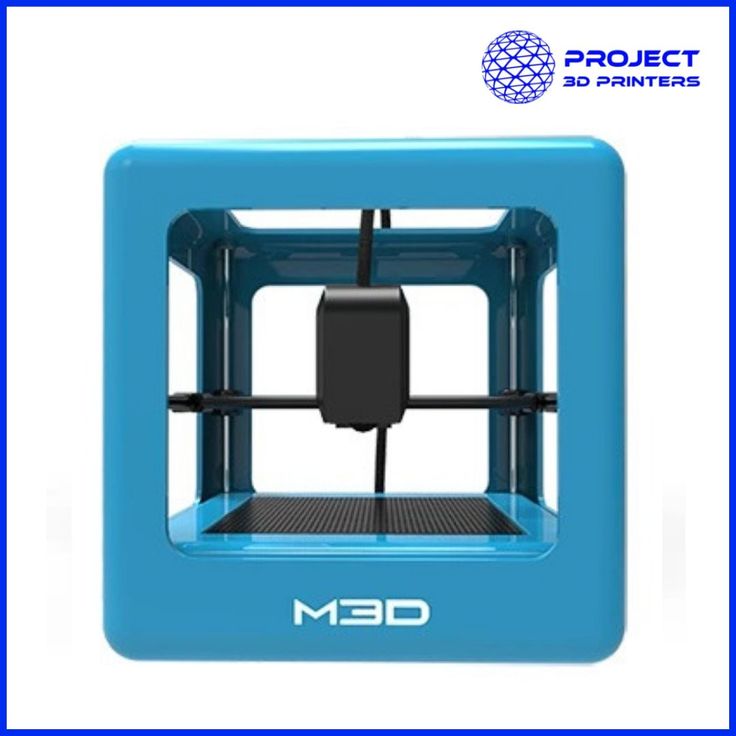 JGAurora print carriage upgrade. First, 3D models were made separately. Then, with the help of the assembly, they were brought to mind and adjusted to each other. The carriage became lighter, there was an adjustment of the tension of the belts along the axis, better blowing of the parts and, most importantly, the installation of an E3D V6 hotend.
Full upgrade of Anycubic I3 Mega. But in this project, half of the details were borrowed from other users.
Before
Now
This is just a part of my work. In fact, a huge number of parts and spare parts were printed. Not always everything worked out the first time, especially printing with ABS plastic was hard to master. I mostly print ABS as it is the cheapest material and is easily machined. Yes, it has many disadvantages, but for my purposes, ABS is the best material.
Chapter 4. Summing up. Having received basic knowledge of 3D printing and modeling, I decided to assemble a 3D printer for my purposes, so that it would be an indispensable assistant and meet the following requirements:
1.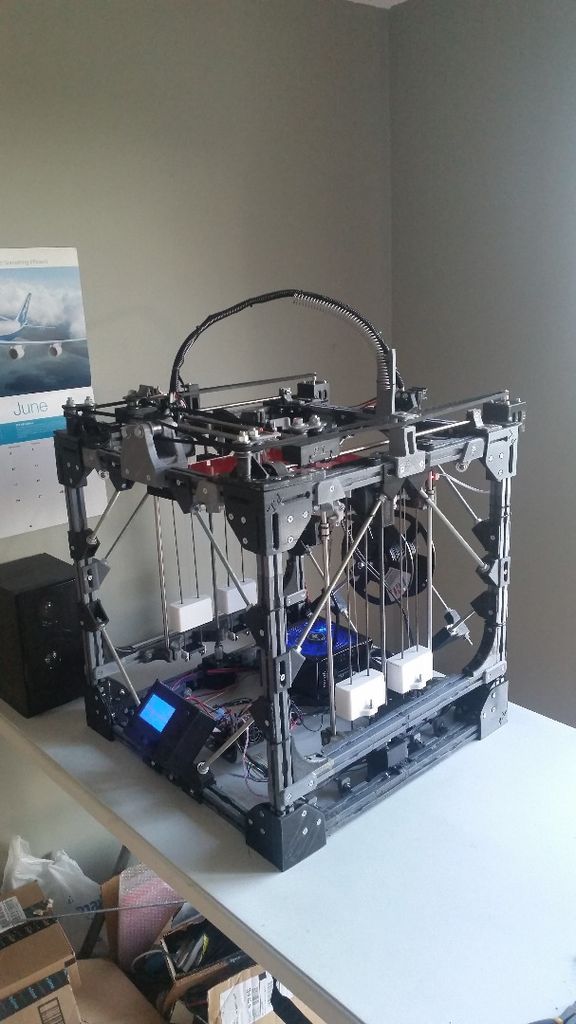 Printing with ABS plastic - need a hot table and closed case
2. E3D V6 hotend - for fast repair and availability of spare parts at low prices
3. Good print quality and printing speed - fast production of parts
4. Compact - takes up little space on the desktop
5. The printer must be popular with users - a large number of upgrades and the availability of information on maintenance and repair.
Ultimaker Original proved to be ideal for these requirements. This printer has all the files for its creation and refinement in the public domain, produces excellent print quality at high speeds.
To make an airtight chamber from a draft, I developed drawings for the doors and the hood of the printer, since I could not find these parts, and I made a box for tools. As a result, the printer takes up minimal space on the table. Someone will say that it is easier to buy a new one. I do not argue with this, but my goal was to minimize the cost of building a 3D printer, which is several times cheaper than the original.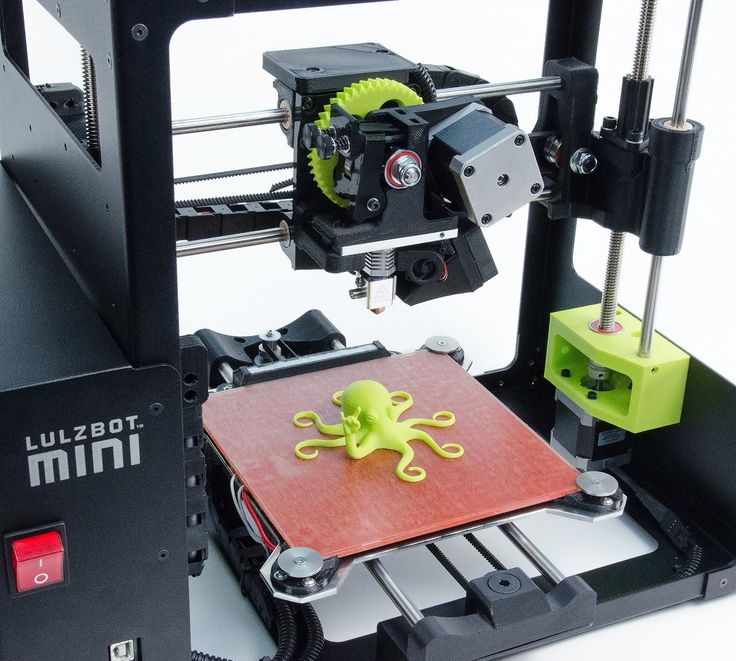 At the moment, Ultimaker is already hard at work creating my next projects. At the moment, a machine for sharpening knives and scissors has already been developed, it is waiting for its implementation.
And plans to build a CNC router and laser engraver from a structural profile for home use with a small area. These tools will significantly expand the scope of modeling and product creation.
3Didea
Subscribe to the author
Subscribe
Don't want
12
Programs for modeling and printing on a 3D printer
Contents
3 Programs for 3D modeling

types of files for 3D printing

Free programs
Paid programs for 3D modeling

Programs for cutting 3D models (slisers)

Free sluds
9009
To summarize
The whole cycle of creating a part on a 3D printer can be fit into three stages: Creating / finding a model, cutting a model in a slicer, printing on a 3D printer.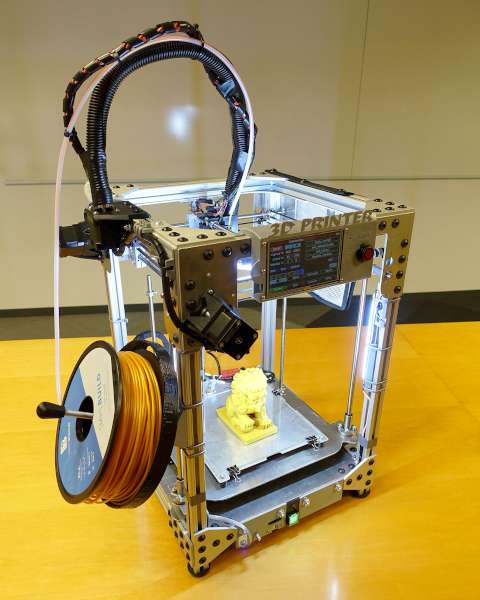 Each stage is tied to its own program. Models are created in special programs, then in the slicer the model is "cut" into steps that the printer will sequentially execute. The resulting list of steps (commands) is either placed on a memory card and run from the printer itself, or sent to the printer via a wired/wireless connection. As a result of all these actions, we get the product. Therefore, looking for a "3D printer program" is wrong: you need to look for a modeling program and a slicer.
3D modeling software
Programs for 3D modeling are divided into two large groups:
Obviously, when creating a drawing, an engineer needs precise tools: a ruler, pencil, compass, etc. But the artist needs more free tools: brushes, pastels, palettes and others. Programs are divided according to the same principle: in engineering programs, there are all the tools that allow you to accurately specify the characteristics of each element of the part, and in art programs, tools are created to give smoother shapes so that the model looks as natural as possible.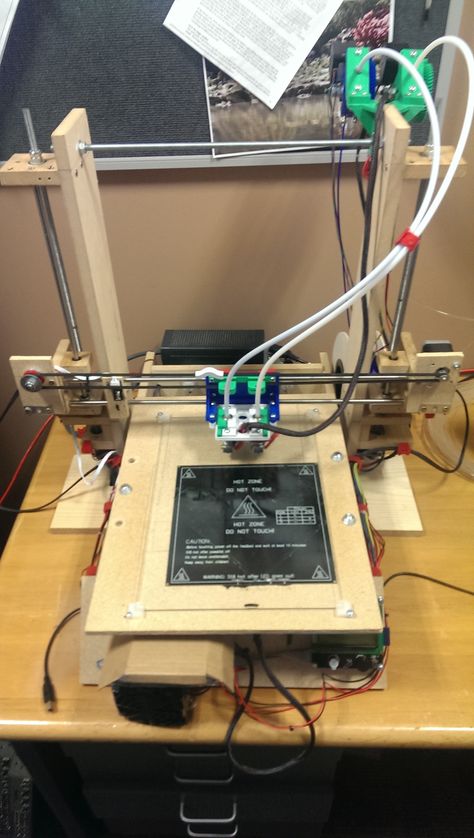 Of course, in art programs it is possible to model technical products, but this is comparable to drawing a drawing with pastel: it is inconvenient, difficult and inaccurate. Therefore, it is very important to determine why you need a simulation program.
Tip: It is best to learn one or two programs at a professional level, as this will allow you to create complex models. But you should also know the basics in other programs, since a large circle of knowledge allows you to more flexibly choose the approach to creating models.
File types for 3D printing
To begin with, it is worth understanding what types of files are involved in the manufacturing process of the part. The first step is to create a model. It can be saved in the format of the program itself (for example, KOMPAS-3D files have the .m3d extension, while 3ds Max has the .MAX file extension). Such files can only be opened in the programs in which they were created.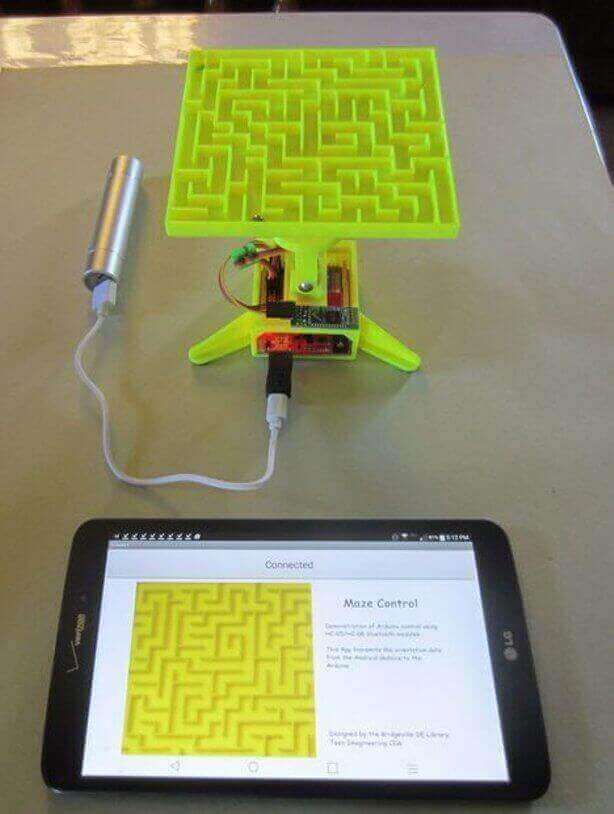 But we need a universal format - STL. All programs can save models in this format. It stores the polygons that create the model.
All files are divided into 3 categories:
Files that store polygonal information (STL, OBJ, etc.). They are analogues of a raster image. It is possible to increase the quality of 3D models in this format only by smoothing, but in this case small details will be lost, and the file weight will increase greatly.

Files that store the steps for creating a part (STEP, STP, etc.). Here you can draw an analogy with vector images. Each element is specified either using simple dot connections (for example, as in a cube or pyramid), or using formulas (any curved, rounded objects). Models in this format can be scaled without loss of quality, while maintaining a relatively small file size.

Utility files that store steps for a 3D printer (GCODE, GCOD). These files store the commands that the printer executes and, in some cases, comments (for example, with what settings the model was cut). Some slicers can simulate the movements of the printer, thereby rendering the model, but it is impossible to convert a file from this format to a full-fledged model.
Be careful! If you are not sure that the GCODE file is intended for your printer, then you should not print it, because the print area for each printer is different. On third-party firmware there is no limit on the maximum travel distance, some third-party software commands may lead to incorrect operation of the control board. If the printer tries to move the print head out of the printable area many times, then it can harm itself!
If the files are in the same category, then they can be easily converted from one format to another with almost no data loss. The formats indicated in brackets are a kind of "transits". For example, Inventor has its own file format - itp, and Fusion 360 has its own - f3d.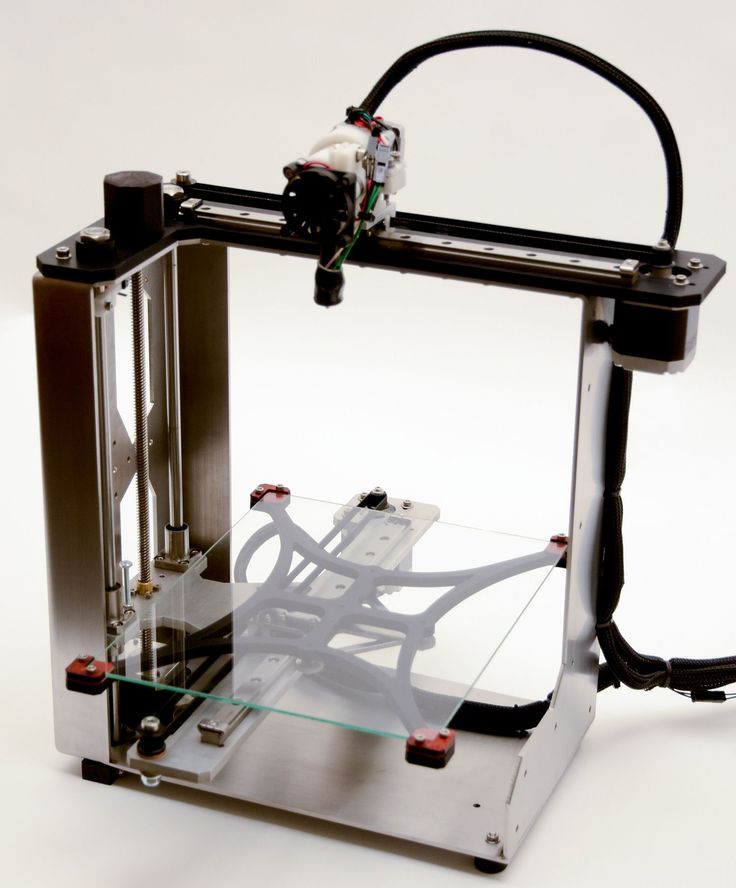 But if you save the file in Inventor in the generic STEP format, you can open it in any engineering program and then save it in that program's format.
Free programs
Usually, free programs are either limited in functionality or created by enthusiasts, which is why they have a very crooked interface and a lot of errors. But their functionality is enough to create simple models, and in some cases, such programs can completely replace paid software.
Tinkercad
In essence, this is not even a program, but a website, that is, it does not need to be installed on a computer and it opens from any device that has Internet access. But this is its main disadvantage - without Internet access, you will not be able to download any model for yourself, because each project is initially saved in the cloud. You also need to register to use this site. Initially, the site was created for children, so each tool is intuitive. The program is suitable for modeling simple products: gaskets, bushings, adapters, covers, boxes, etc.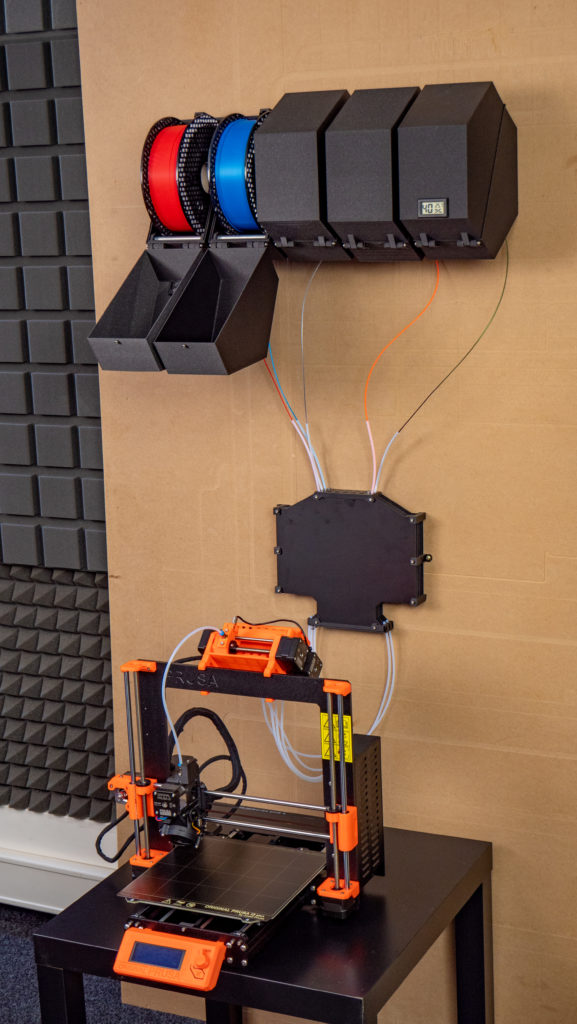 Pros:
Cons:
Inability to work without the Internet

Each individual project needs to be downloaded

Limited number of tools
FreeCAD
This program is designed to create technical products: fasteners, bushings, hinges and more. Since this is an open source project, it is distributed free of charge. At the same time, it has all the necessary functionality for opening and editing files with the .step extension - a universal format for all engineering programs. It is also worth noting the ability to add addons - special subroutines that allow you to perform any actions in a fully automatic mode. For example, there is an addon that makes it easier to create various gears. In this program, you can create more complex products: mechanisms, gearboxes, hinges, etc.
Pros:
Cons:
OpenSCAD
This CAD is closer to programming languages ​​than to modeling: each object or any action is specified as a code.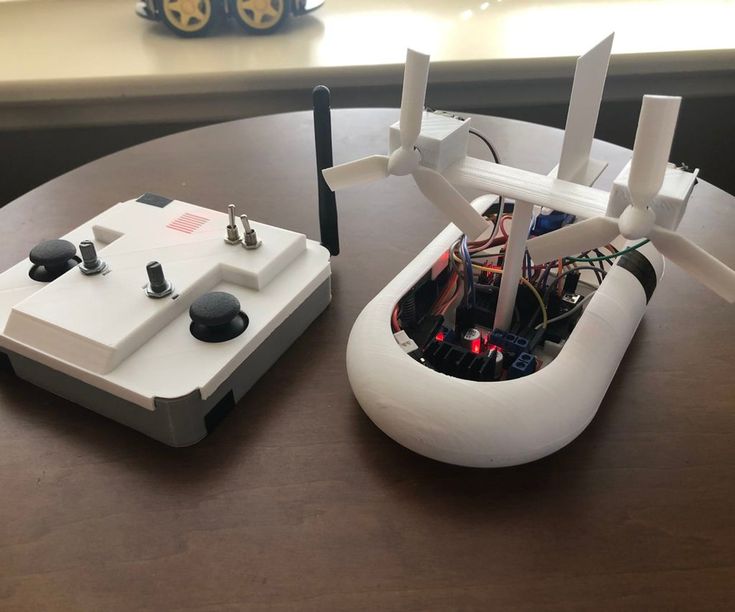 This allows you to create universal models. For example, a coin sorter: once you write the "model code", you can create a huge number of variants of this model for different countries, changing just a few parameters. This program, like the previous one, is an open source project, as a result of which it is regularly updated.
Pros:
Works on weak PCs

Ease of creating universal models

Easy to learn if you have programming experience
Cons:
No Russian interface

Is a programming language

Difficult to create curvilinear geometry
Free Shipping
Add to compare
Product added to compare Go
Free shipping
Add to compare
Product added to compare Go
Free Shipping
Add to compare
Product added to compare Go
Free shipping
Add to compare
Product added to compare Go
Meshmixer
Art program for entry-level 3D modeling.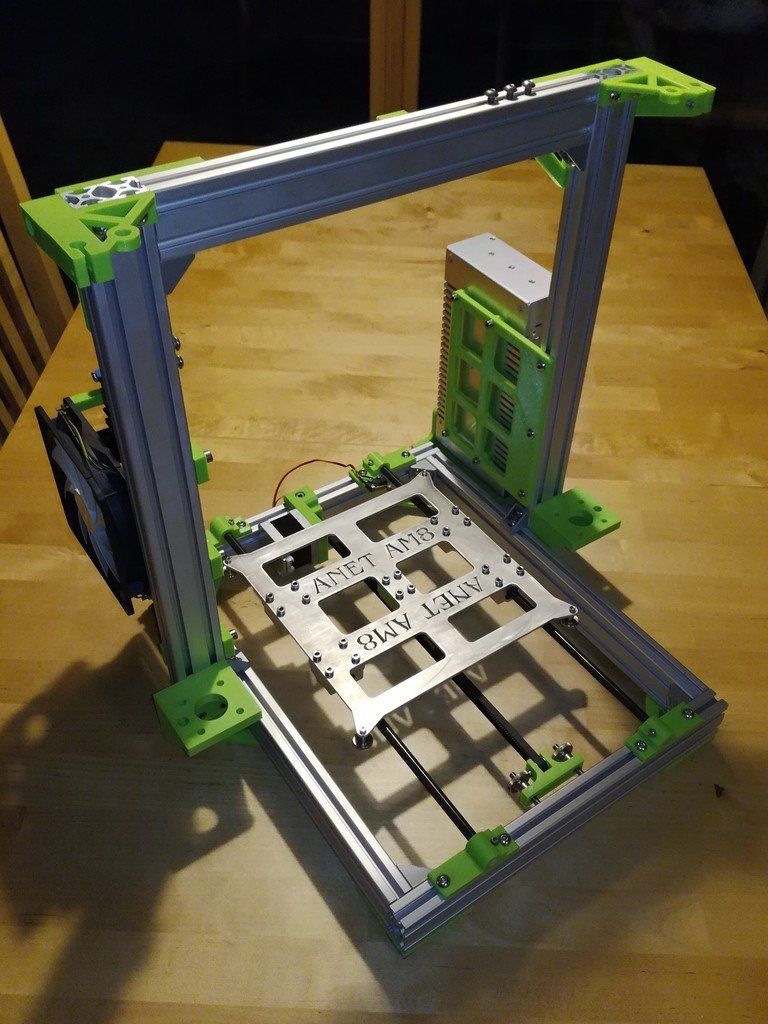 There are simple tools for processing STL files and functions for recovering "broken" files. Using Meshmixer, you can conveniently cut the model into several parts, as it is possible to set the size of the print area of ​​your printer. And one of the most useful tools is the installation of tree supports. This function has already appeared in many slicers, but it is in meshmixer that they can be flexibly configured and installed manually. Despite the many tools, this program is rather auxiliary, as there are more suitable programs for creating a model from scratch.
Pros:
Cons:
Limited functionality for creating 3D models

Lack of Russian interface

Some operations require a powerful PC
Blender
A completely free program with huge possibilities not only for creating models, but also for animation, rendering, simulations and much more.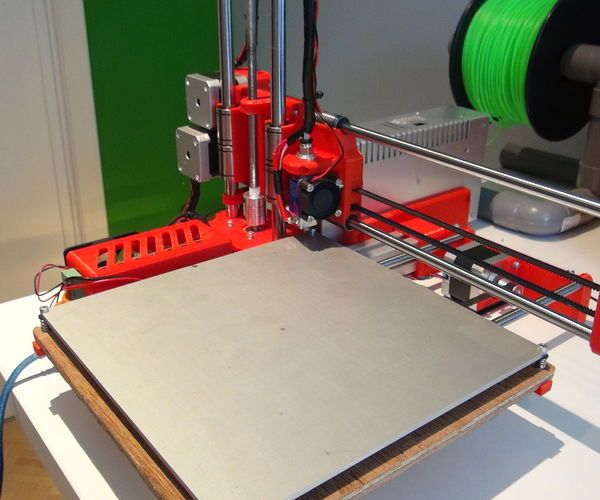 It is mainly used by multipliers, but due to the large number of extensions, this program covers a huge range of tasks. At first glance, Blender may seem too complicated, but everyone can master the basic functionality. Also worth noting are constant updates that improve performance and add new tools. A large community of people working in this program and developing it will help with the solution of many problems.
Paid 3D modeling software
This category includes programs for professionals and enterprises, as well as their simplified versions for home use. Many companies have begun releasing a product at a low cost for home use, although initially the designs were intended only for enterprises and were priced accordingly. The common advantage of these programs is great functionality and constant support. For example, Autodesk Inventor was first released back in 1999 and is updated annually. Next, we will look at the most popular of them.
Fusion 360
The new product from Autodesk tried to combine several tasks at once: modeling, simulation and rendering.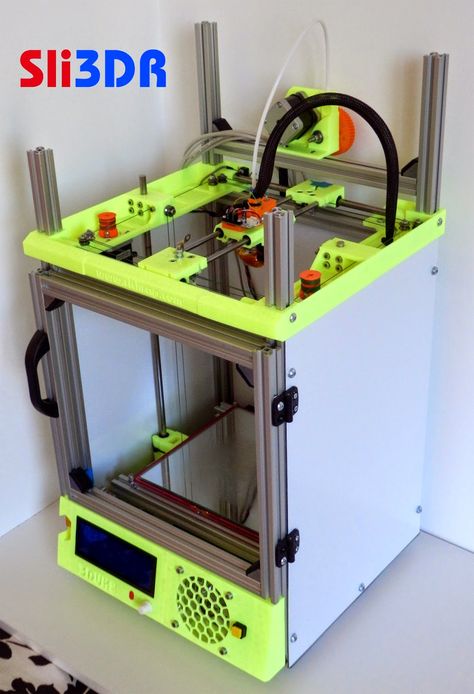 In many ways, it adopted the functionality of the previously mentioned Inventor, but supplemented it with a simple interface: many tools are similar to those that can be used in the previously mentioned Tinkercad. You can also edit STL files in it, albeit with a limited set of tools.
The main feature of this program is cloud data processing, such as simulations and renders. At the same time, almost all functions can be performed offline using the power of a PC. To process tasks in the cloud, you need to buy additional tokens, but when creating models, they are not necessary. It is worth considering that despite the presence of a native file format (f3d), all files are initially stored on Autodesk servers, and then they can be saved to your computer.
There is a version for schools and universities, but obtaining such a license requires the educational institution to register and issue you a personal license.
Pros:
Cons:
Price: from 7,123₽ to 25,721₽ for 1 year
Netfabb
The program is designed to prepare the model before slicing.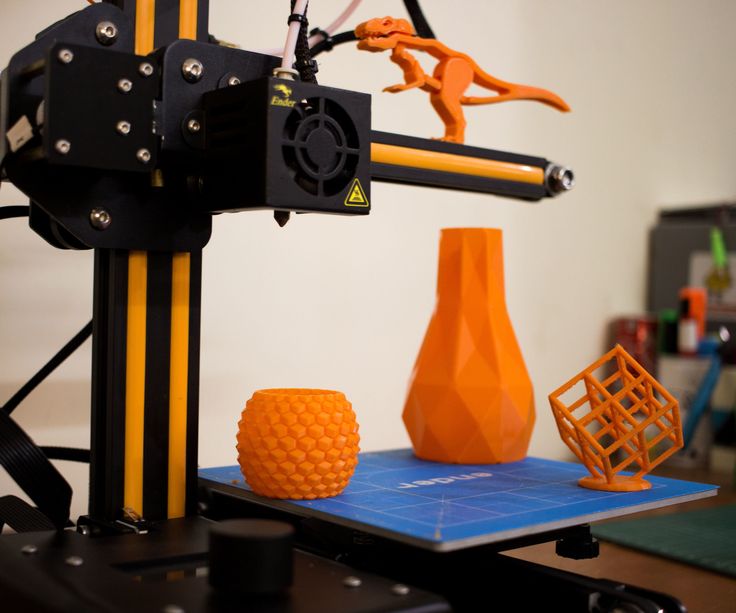 In many ways, it is similar to meshmixer, but it does not have the tools to create a model from scratch. Merging several models in STL format can be called a distinctive function, but the most important tool is the "repair" of models. That is why everyone should install this program, even if you have another model editor or model repair built into the slicer. Also in Netfabb it is very convenient to cut the model into several parts for printing separately. At the moment, the Netfabb functionality is built into Fusion 360 and is not officially available separately, but can be found on third-party resources as a separate program.
Pros:
Great functionality for repairing the model

Convenient cutting into pieces

Easy to learn all the necessary tools
Cons:
Price: from 18 024₽ for 1 month
KOMPAS-3D
A professional program created by Russian developers for Russian enterprises.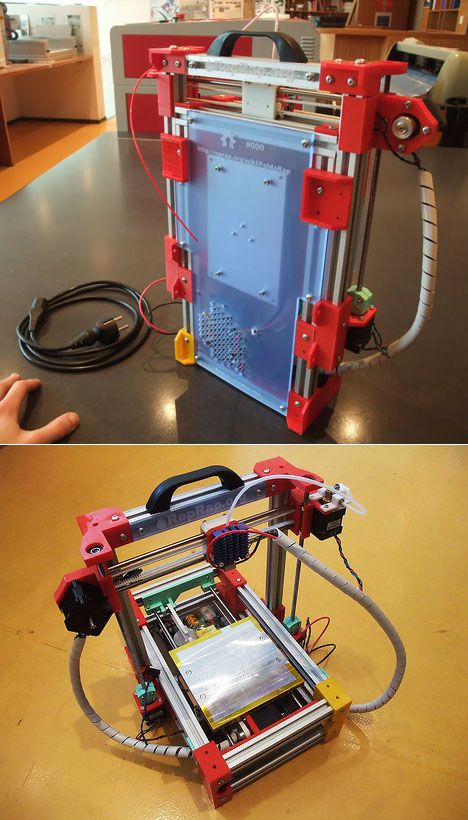 It has a huge functionality, but at the same time, each function has a description, and the main tools have explanatory animations, a huge database of standards and GOSTs is built in. The program is free for all students and does not require verification of documents. There is also a paid version of KOMPAS-3D HOME, which, although intended only for home use, retains all the functionality of the "professional" version. Because of this, and also because of the low price, this CAD system is the best choice as the first professional program for creating complex 3D models.
Pros:
Completely Russian interface

A large number of tools

Availability of a free student version

Very low price
Cons:
Price: from 1 490₽ for 1 year
SolidWorks
One of the oldest programs on the market that has become a standard.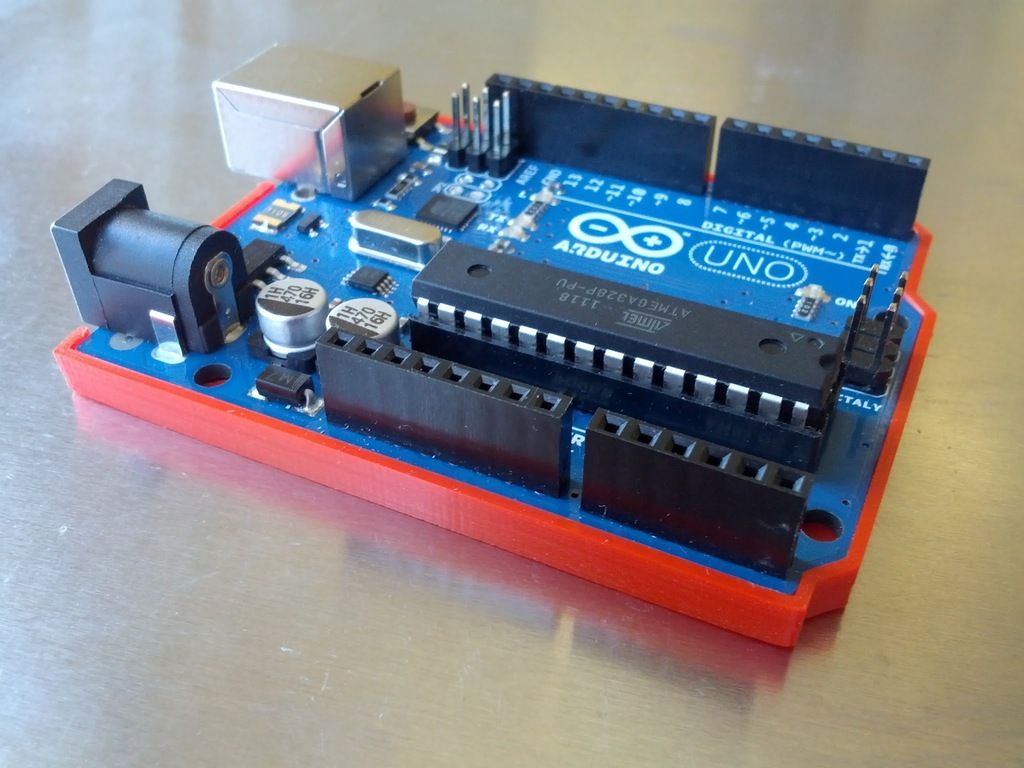 If you learn how to work in SolidWorks, then you can work in any CAD. It has a relatively simple interface, an average number of tools that are enough even for professionals, but since the program is designed for production, many functions will only interfere with work. It should be noted that this program is available in Russian, and this is one of the reasons for the prevalence of this program in Russia.
Pros:
Easy to learn

The presence of the Russian interface

Large community of people using SolidWorks

Widespread in Russia
Cons:
Price: from 8,431₽ to 292,560₽ for 1 year
Inventor
The main program at many enterprises, but due to the simplicity of the interface and the presence of the Russian language, it is easy to learn. In many ways, it is similar to SolidWorks, both in functionality and in purpose.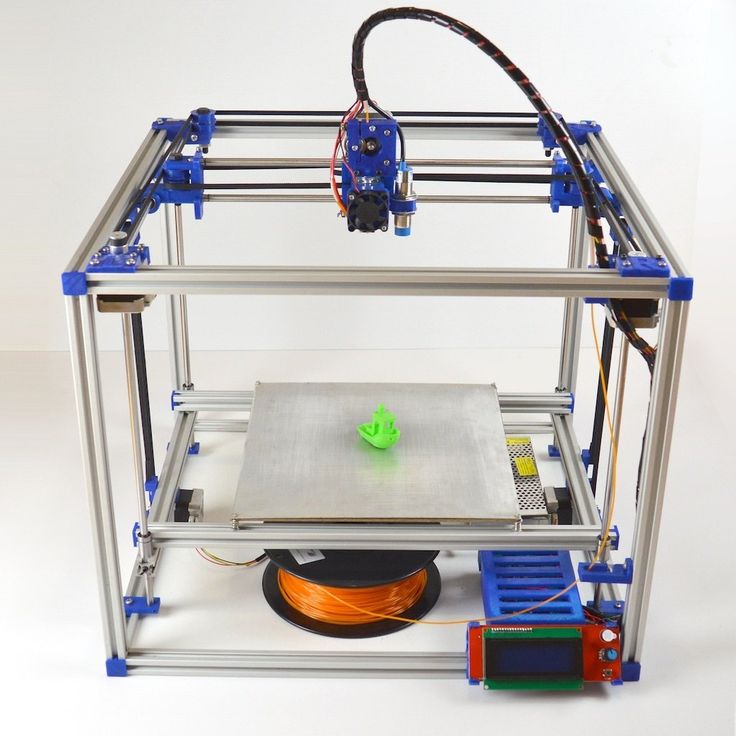 The main distinguishing feature of this program is a large number of high-quality video tutorials and text courses. It is studied at many universities both around the world and in Russia.
Pros:
Prevalence among the Russian community

Lots of learning materials

Intuitive interface

Availability of student version
Cons:
Price: from 106 860₽ for 1 year
SelfCAD
It is the simplest program for technical modeling. As easy to learn as Tinkercad, but not for kids, but for professional 3D printing. This program is not CAD, so there is no editing history, which allows, for example, to change sketches without entering edit mode.
You can download this program for free, but this version will have limited functionality. There are also paid versions with monthly payment or a one-time purchase forever.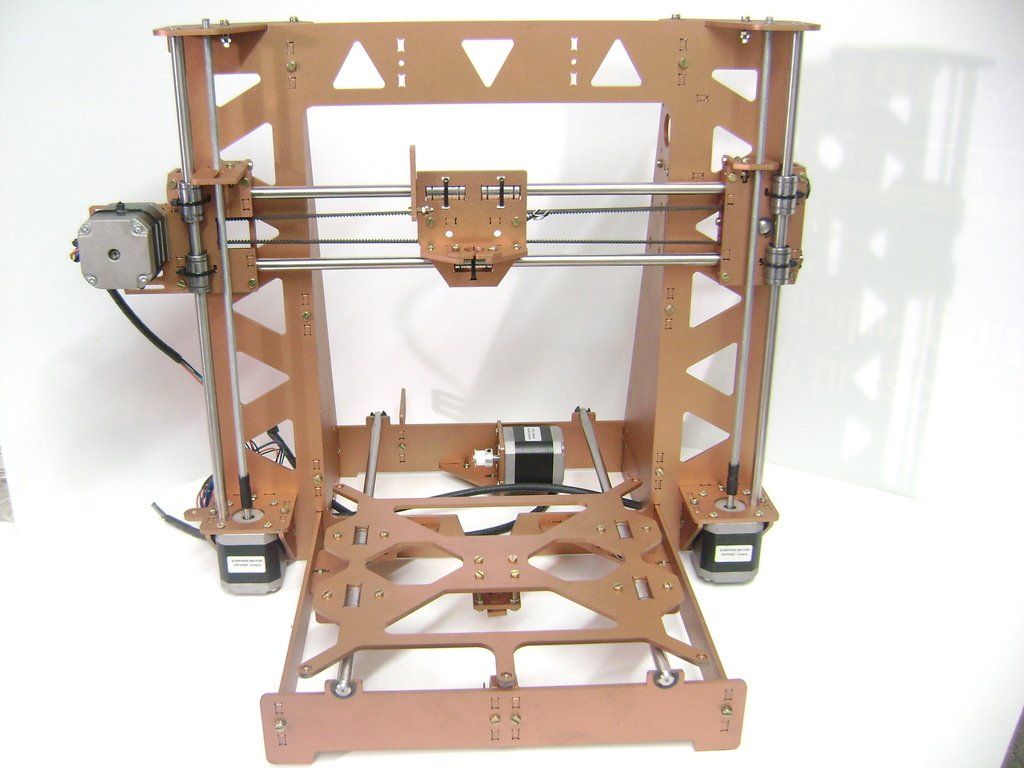 Only paid versions have a simple slicer, but its functionality is extremely limited.
Pros:
Cons:
Small functionality

Big cost
Price: from 1160₽ ($14.99) for 1 month
3ds Max
The program is designed to create 3D models and render images. It has great functionality, but it is extremely difficult to learn due to the lack of the Russian language and a complex interface. This is due to the fact that 3ds Max was originally developed for 3D animation and video game studios. It was to create a simple and free analogue that the previously mentioned Blender was created. Due to the above reasons, this program is not suitable for creating 3D models for subsequent printing on a 3D printer, but nothing prevents you from doing this.
Pros:
Cons:
Price: from 9 791₽ for 1 month
Free Shipping
Add to compare
Product added to compare Go
Free Shipping
Add to Compare
Product added to compare Go
Free Shipping
Add to compare
Product added to compare Go
Free Shipping
Add to Compare
Product added to compare Go
3D cutting software (slicers)
Having any model in STL format, you cannot immediately place it in the printer and start printing, because the printer only executes commands, and these commands form a slicer.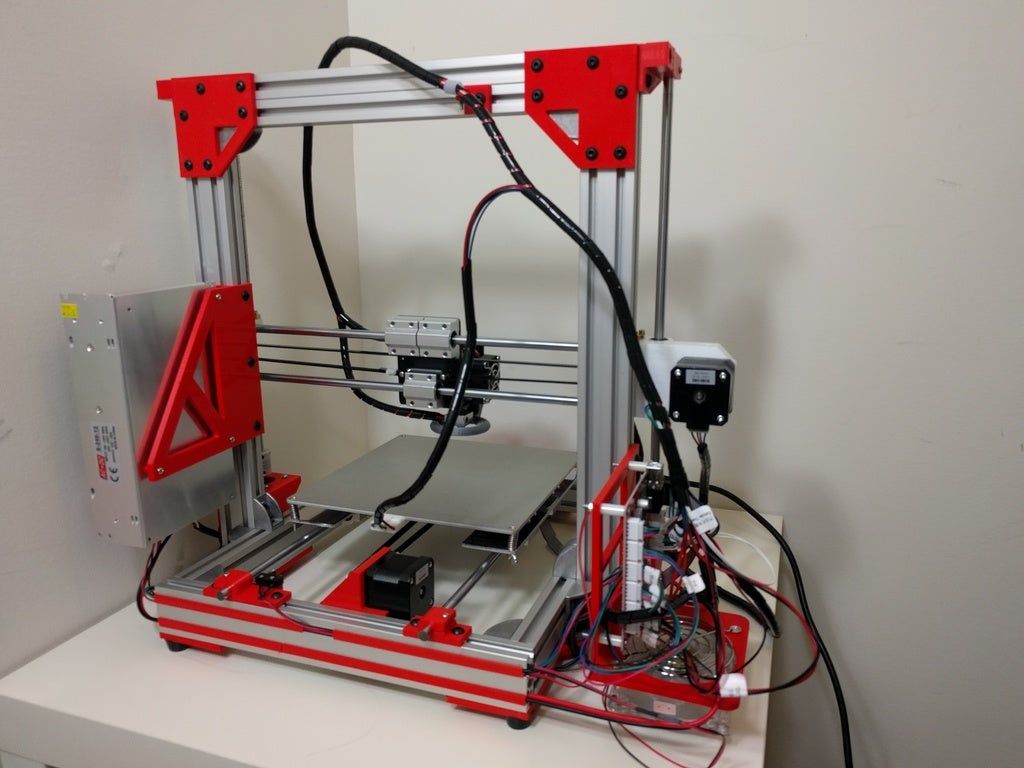 According to the etymology of the word, one can understand that the program cuts the model into layers, or rather into separate commands. But the number of cutting options for one model is almost endless. In this regard, a large number of programs have appeared that allow you to fully customize the operation of the slicer, or rather, how it will split the model into separate commands. The slicer itself consists of two parts: the core and the shell. The slicer core performs slicing based on the specified parameters, and the shell allows you to set these parameters and visually evaluate the slicing result before sending the model to print. In addition, many slicers have built-in functionality for direct access to the printer, which allows you to manually control the printer and carry out its settings and diagnostics. Next, we will consider the most popular slicers, which have their positive and negative sides.
Free slicers
The availability of free slicers is due to the fact that without them the printer becomes a useless machine that can only heat coffee and play a melody with the help of motors.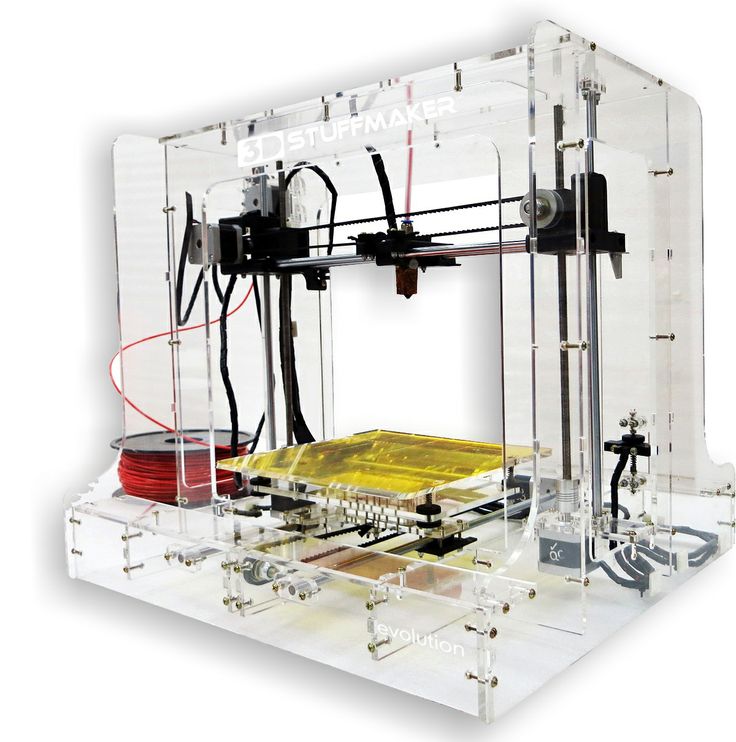 Therefore, many companies that create 3D printers supply slicers with them, while laying them out in the public domain. Often these are large companies such as Ultimaker, CraftUnique, Prusa, etc.
Ultimaker Cura
It was originally created only for Ultimaker 3D printers, but soon became an open-source project. Now in its library of profiles you can find a huge number of printers from various manufacturers. Uses its own core Cura, which has many settings and functions: tree support, wireframe printing, color printing, etc.
Frequent updates bring innovations and even more profiles for various 3D printers. It is a standard choice for beginners, as it has two control modes: simple and professional. Recently, support for add-ons has appeared that allows you to save backup copies of settings, repair the model directly in the slicer, integrate various programs for 3D modeling, and much more.
It is also possible to control the printer by sending commands directly from the computer.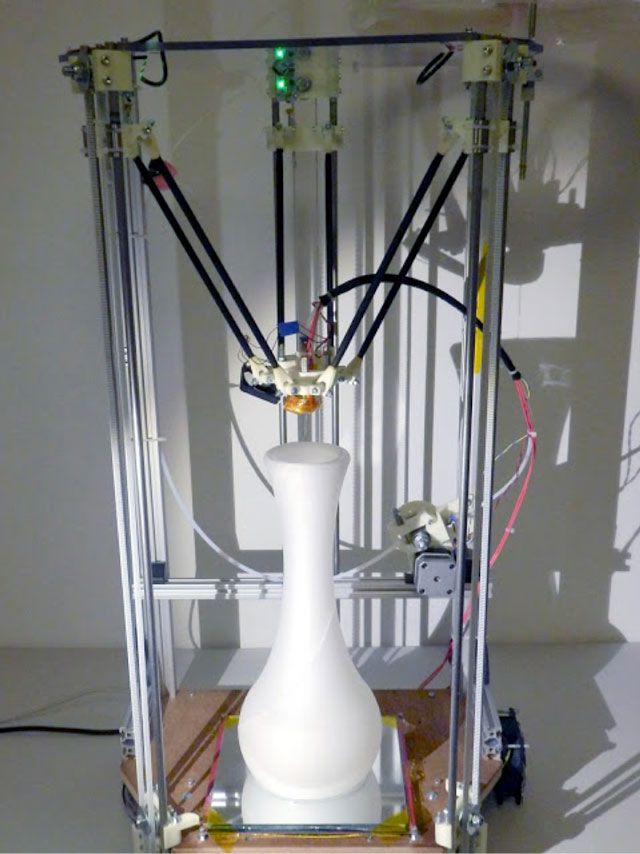 But there is no feedback from the printer, apart from receiving information about the temperature of the nozzle and table.
Pros:
Cons:
Prusa Slic3r
Sometimes you can find other names: Slic3r Prusa Edition or Slic3r PE. Prusa decided not to reinvent the wheel, and took the open-source Slic3r project, partially reworked it and began to actively develop it. Like Cura, Prusa Slic3r has many printer profiles, but Prusa's printer profiles are the most optimized. The core of the slicer of our own design, while the number of settings is less than that of the same Cura.
A distinctive feature is the flexible adjustment of the layer thickness and the support of a special extruder capable of printing 5 different plastics at once (again, produced by Prusa). The program will be extremely useful for people who have more than one 3D printer: all settings are divided into 3 tabs, each of which can be saved to separate profiles.
But the printer control console disappeared completely, only the send button for printing via wire remained. In general, this program will be a reliable and convenient slicer, especially if you have a large number of printers.
Pros:
Cons:
Repetier
This slicer was created more for remote control of the printer, but it can also cut models. One of the few programs where you can choose the slicing core: Cura, Sic3r, Prusa Slic3r. The number of settings for the slicing itself is extremely small, but they are enough to cut the test cube.
The most important plus of this slicer is the huge functionality for managing and configuring the printer. It is worth noting the convenient interface for sending commands, as well as customizable temperature graphs. This is extremely useful, for example, when tuning the PID or checking the movement of the axes. Even if you choose a different slicer, this program is handy to have in order to 3D print using GCODE from another slicer.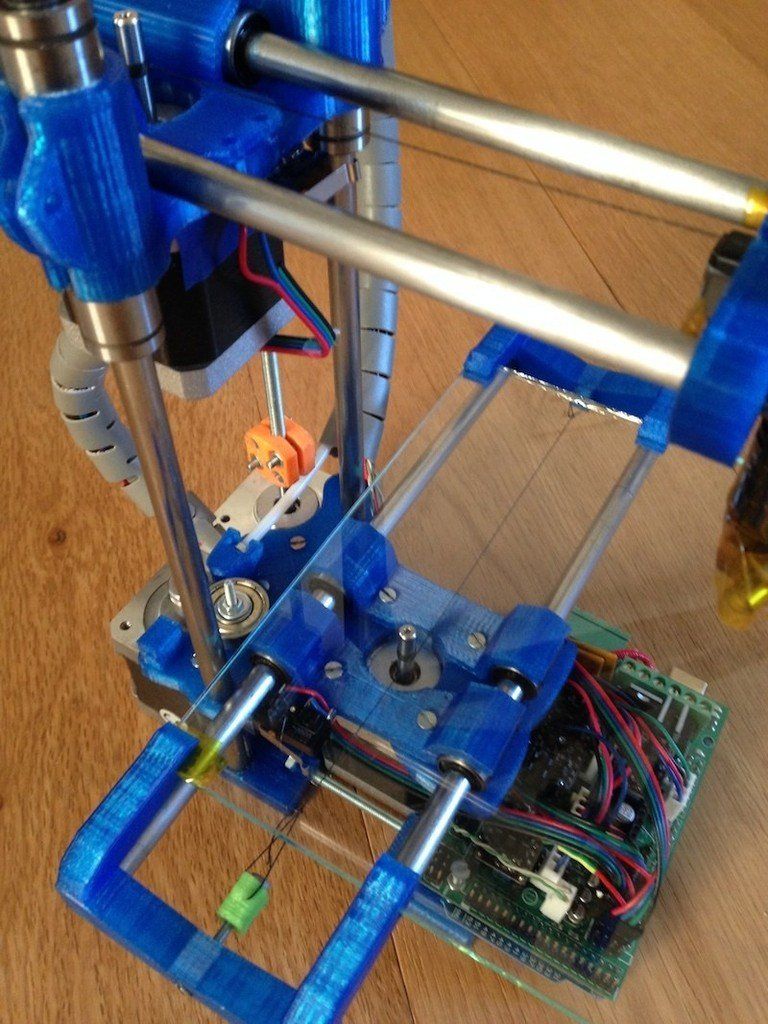 Pros:
Cons:
MatterControl 2.0
One of the few programs that combine functions for editing stl files and a slicer. You won't be able to create any serious model, but you can add text or cut out part of the model. The slicer has not so many settings, but they are enough for a beginner 3D printer. This slicer can be useful if you need to make art products with minor changes. Supports saving to the cloud.
Pros:
Cons:
3DprinterOS
This software is designed to remotely manage printers from anywhere in the world. All that is needed is to connect the printer to the computer and install this program on it. From now on, all printer management occurs through the web interface. In it, you can remotely change the model, cut it and put it on print. It is also possible to connect a camera and observe the printing process. There are very few slicing settings, some will not even be enough to calibrate the printer, not to mention serious printing.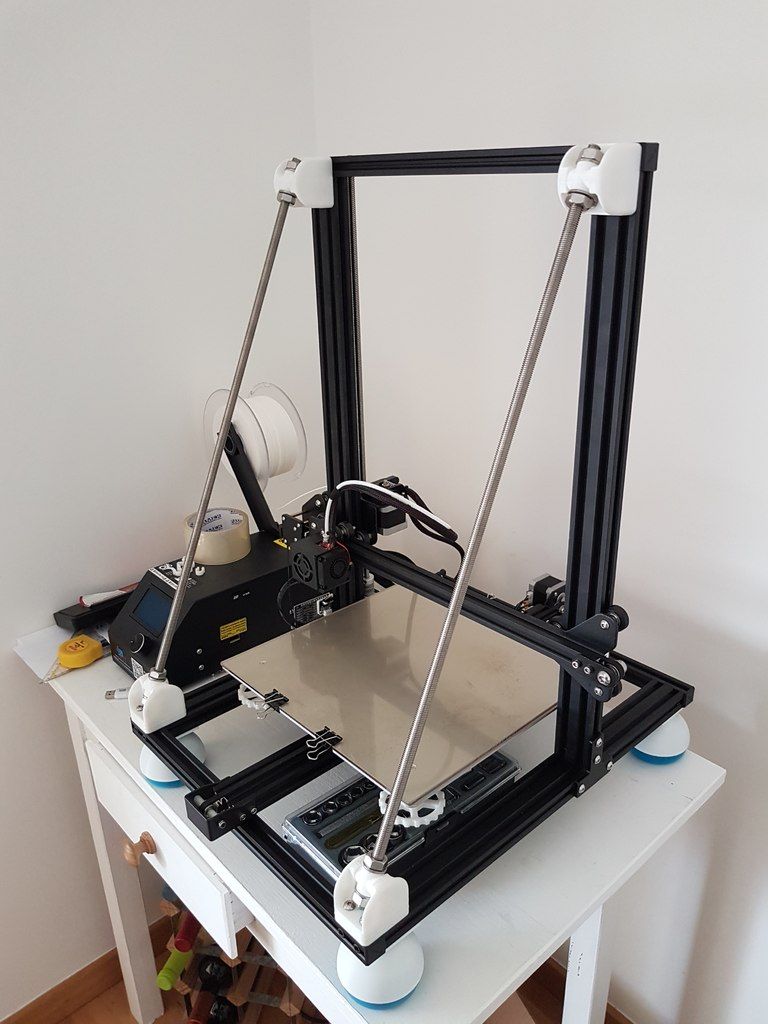 Carefully! It is not recommended to leave the printer unattended, especially if it is no longer new: at any time there may be a risk of fire due to wiring or mechanical problems.
Pros:
Simple interface

Start printing from anywhere in the world

Ability to monitor printing

Availability of tools for editing the model
Cons:
IceSL
It is a combination of OpenSCAD with its "modeling language" and slicer. In addition, models can be edited using a "brush", like the one in Meshmixer. It has many small pluses that are not found in other slicers, but it is not suitable for everyday use due to an inconvenient interface and a small number of slicer functions. This program can be described in one phrase: interesting, but not recommended.
Pros:
Cons:
Octoprint
In many ways it is similar to 3DprinterOS, but is an open source project, as a result of which it has many additions.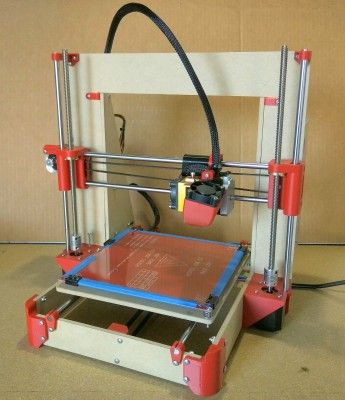 Designed for home use. It is the most popular way to remotely control a printer, and the user community is constantly growing. Therefore, it will be very easy to transfer your printer to remote control due to the large number of lessons and articles. The program itself does not have a slicer, but direct export of files from Slic3r is supported, which is already good in itself. Just like Repetier, it has an excellent printer management and monitoring console. But, unlike the aforementioned analogue, most of the functions will have to be configured manually.
Pros:
Large user base

Lots of tutorial articles

Ability to create a video broadcast of the printing process
Cons:
Paid Slicers
At the moment, many paid slicers are no longer used, as free ones have either caught up or overtaken them. But some of them are still unique.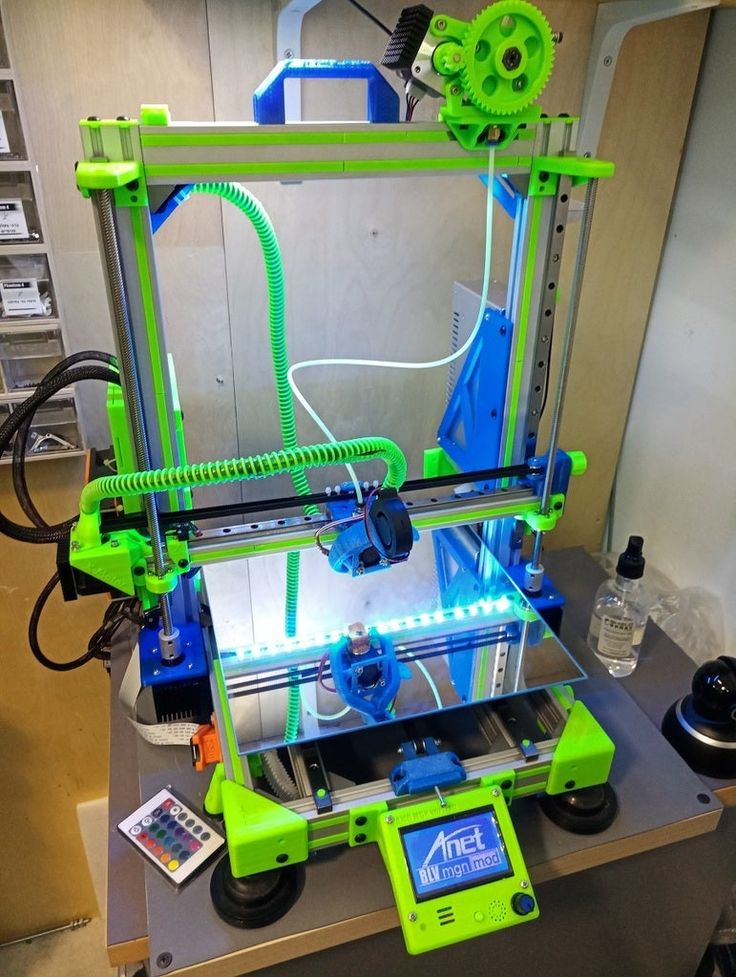 Simplify3D
One of the first thundered paid slicers. At the time of its introduction, it was the most advanced due to the ability to change the print settings for one model at different layer heights and the functionality of printing with more than one extruder. But at the moment it has been replaced by Cura and Prusa Slic3r. Nevertheless, the convenience of setting up print settings and their number still remain the main advantage of this slicer. Also worth noting is the excellent printer management interface, second only to Repetier host.
Another difference is the ability to manually install supports and a large number of filling patterns. Viewing models also has several features: changing the way models are displayed, viewing in section, displaying normals to planes.
Pros:
Lots of print options

Convenient printer management interface

Manual installation of supports

Changing print settings at different heights

Easy print setup with two extruders
Cons:
Price: from 11499₽ ($149)
Read also: A detailed review of 3D printing slicers: Ultimaker Cura, Simplify3D, IdeaMaker, UP Studio, FlashPrint
Astroprint
Many believe that this particular software is a direct competitor to 3DPrinterOS.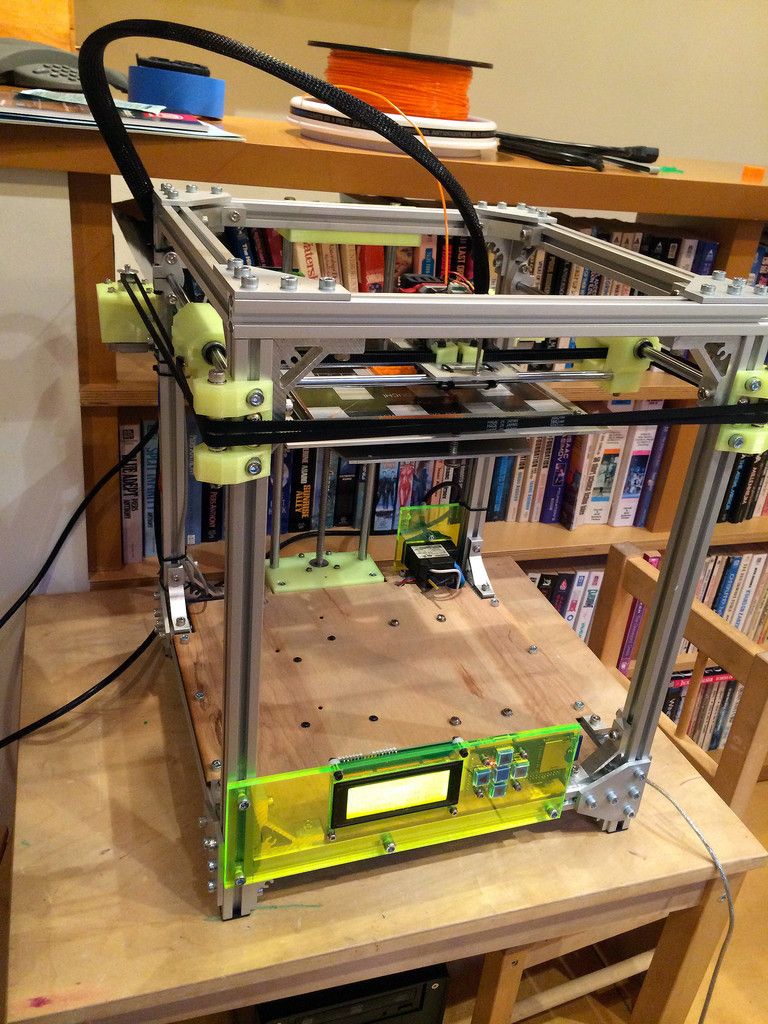 The most important difference is user friendliness, achieved through a user-friendly interface and easy installation. The program is based on Octoprint, essentially providing only a server, a modified interface and several add-ons that allow you to fully manage the printing process while away from the printer - from finding a model, to cutting and printing. At the same time, the program positions itself as a serious business solution, so the company also provides special PCs and management consoles that make it easy to connect the printer to the system. A trial plan is available where only 2 printers can be connected, but all basic features will be available.
Pros:
Easy connection and setup

Trial Availability

Interface specially designed for mobile devices
Cons:
Price: from 765₽ ($9.90) for 1 month
KISSlicer
This slicer is another representative of programs that failed to keep up with the times.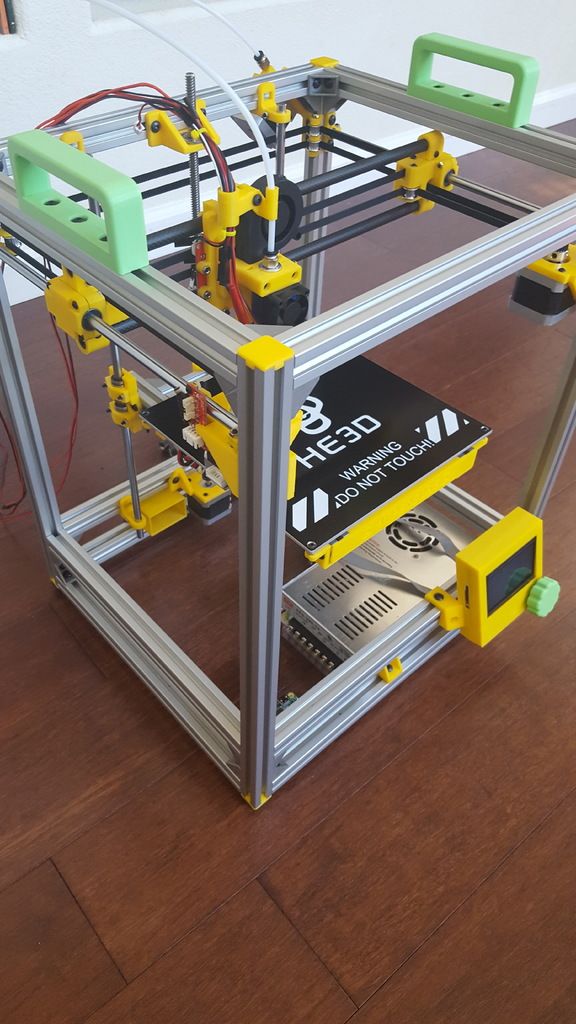 Previously, its functionality was a cut above the rest, but now the same Cura has all the same settings as KISSlicer, and also adds its own. Of the useful in this program, we can note the function of joint viewing of GCODE and model.
There were two versions: free and PRO. The only significant difference between them is that the paid version has support for printing in multiple colors. At the moment the project is dead, even the main site does not work, but the program can still be found on third-party sources.
Pros:
Cons:
Price: from 3240₽ ($42)
Summing up
After considering all the popular programs, we can highlight the clear favorites:
For beginners in 3D printing, Tinkercad is the best 3D modeling software because it combines simplicity with the necessary functionality. The best programs for professional-level 3D modeling are KOMPAS-3D, Fusion 360 and Blender, due to the huge number of tools and a large community that makes it easy to find lessons and guides.