3D bust printing
👤 Best STL files 3D printed for busts・Cults
👤 Best STL files 3D printed for busts
Download 3D models of busts
Discover our selection of 3D files of magnificent busts perfectly 3D printable. In this collection, you will find classic busts of great sculptors but also the faces of iconic characters from pop culture, cinema, music, comics or super heroes. The bust is a nice object to print in 3D for decoration!
Albert Einstein bust
Free
Han Solo Bust
Free
Stan Lee Memorial
Free
Golum bust, from Lord Of The Rings
Free
David's Skull
Free
Deadpool bust (Remastered Supportless Edition) (fan art)
Free
Horned female
Free
Groot Bust Sculpture
Free
Luke Skywalker v2
Free
Julius Caesar (Improved) Pen/Pencil Holder
€6.
39
Another Batman Bust (HD) Arkham
Free
BLACK PANTHER FREE BUST
Free
Deadpool Bust HD (With Supports)
Free
DeadPool Bust
Free
TMNT bust (fan art)
Free
Thanos Bust
Free
Batman Justice League
Free
Michael Myers - Halloween
€2
Soldier
Free
File: Spiderman bust in STL digital format
Free
Darth Vader Reveal Bust
Free
Nefertiti Bust [Hollow]
Free
Vintage Spider-Man Bust
Free
Predator Bust Sculpt (HD)
Free
Bust of Nikola Tesla
Free
Groot Pen Holder
Free
The Bearded Yell
Free
Plague Doctor bust
Free
Rick Sanchez Bust
Free
Stylized Mount Rushmore
Free
The Joyful Yell
Free
Abraham Lincoln Bust
Free
Rorschach - Watchmen
Free
The Fifth Element Mangalore Bust (50mb)
Free
Predator Bust With Hair (35mb)
Free
Batman/Joker sculpt
Free
Frank (Frankenstein) Bust
Free
Freaky Freud
Free
Madame de Wailly, née Adélaïde-Flore Belleville (1765–1838)
Free
Astronaut Bust
Free
Carrie Fisher Memorial Bust - 1956-2016
Free
Minotaur bust
Free
Donald Duck bust
Free
Undead Pharaoh Flower Pot
Free
Technotiti
Free
Zombie High Detail Sculpt
Free
Pig Bust, The chief
Free
The Catalyst -STL for 3D Printing
Free
Michael Myers - Halloween
TMNT bust (fan art)
TMNT bust (fan art)
DeadPool Bust
---
Here is our selection of the best files for 3D printers of busts, all these creations are from the STL file repository Cults and are perfectly printable in 3D.
This collection includes free and paid 3D files of superb busts created by the designers of our community. These creations therefore present characters via their heads as well as their shoulders and possibly a base, the arms are not represented in the artistic definition of the bust. As for the subject, there is really a great eclecticism, the 3D designers are very inspired by characters from recent history, like for example the Einstein's bust 3D printable or the Stan Lee's 3D bust. But you will see that they also love to take up classical sculptures by well-known characters such as the Roman Emperor Julius Caesar or Nefertiti.But let's face it, the main source of inspiration remains contemporary with film actors, music stars but above all super heroes! Impossible to miss the 3D printable statues of Spiderman, Groot, Batman, Superman, Deadpool, Thanos...
Even with a modest desktop 3D printer, you can do wonders and above all choose the PLA or ABS color that will best suit the selected bust.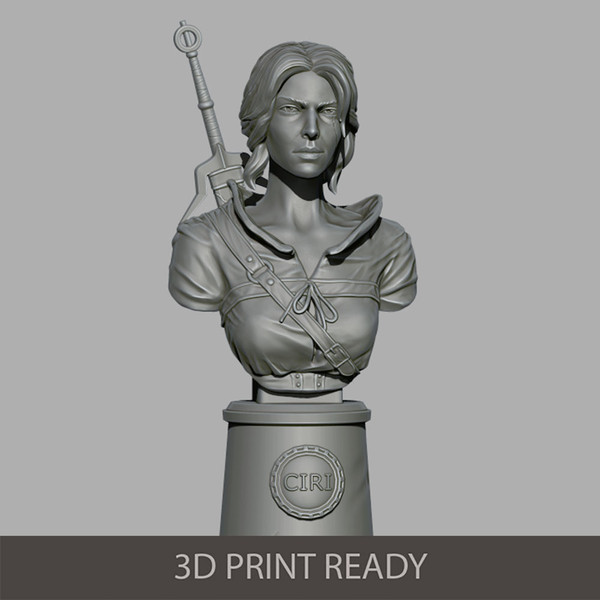 You can choose a mineral or copper-based PLA filament for an authentic effect or a super flashy PLA filament for a pop side that will brighten up a room!
The 3D designers who propose their creations on the 3D file download platform Cults have really competed in ingenuity to make all these unbelievable 3D printable busts, if you download them, don't forget to post pictures of the result!
3d Printed Bust - Etsy.de
Etsy is no longer supporting older versions of your web browser in order to ensure that user data remains secure. Please update to the latest version.
Take full advantage of our site features by enabling JavaScript.
Find something memorable, join a community doing good.
( 1,000+ relevant results, with Ads Sellers looking to grow their business and reach more interested buyers can use Etsy's advertising platform to promote their items.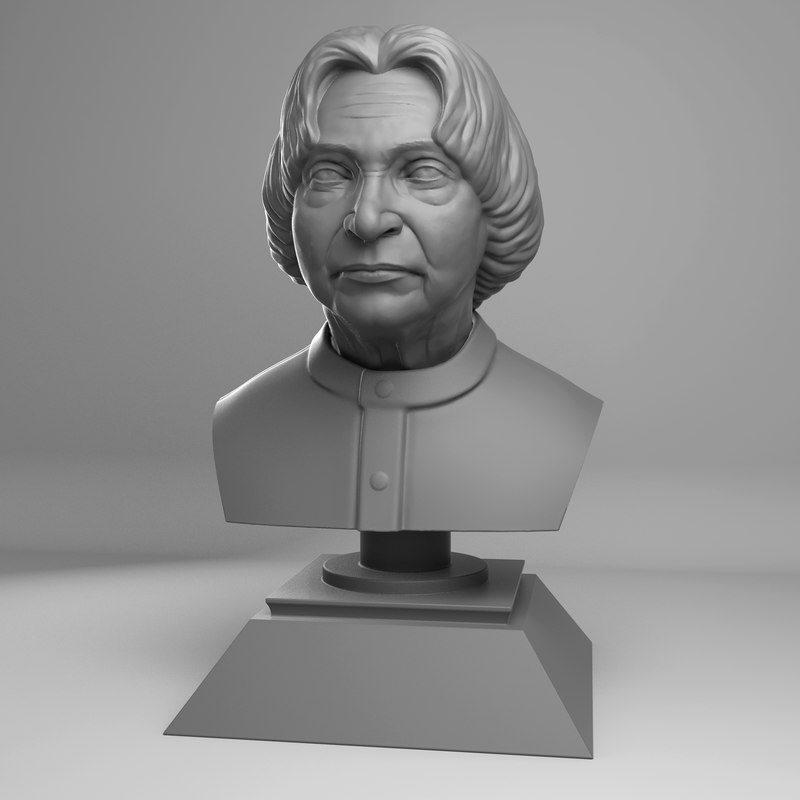 You'll see ad results based on factors like relevancy, and the amount sellers pay per click. Learn more. )
3D printing Voronezh - 3D Smart Service
3D printing with us is easy!
Get a quote
and order 3D printing
Get the finished product
and tell your friends about us :-)
Our capabilities
Our advantages
3D Smart is a service in Voronezh.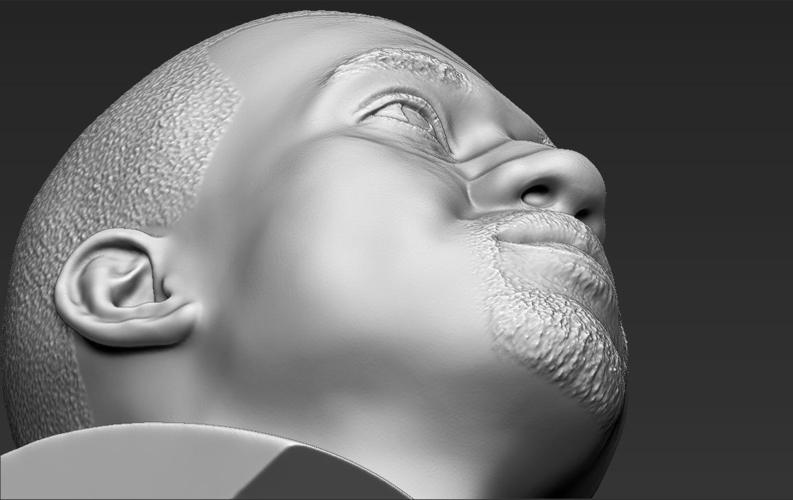 We print products from more than 10 types of thermoplastics (including ABS, PET-G, PLA, HIPS, engineering plastics) on professional 3D printers using FDM/FFF and SLA (photopolymer printing) technology. This is sufficient for most domestic and industrial tasks. The specialists of our service pay special attention to the quality of products, using the most modern equipment and advanced 3D printing technologies. Therefore, our clients are not only private customers, but also enterprises from all over Russia.
3D printing on a 3D printer using FDM technology is ideal for solving everyday tasks such as restoring broken or worn plastic parts of household appliances, strollers, bicycles, cars. 3D printing in Voronezh is indispensable for research or development, it opens up great opportunities for startups to launch new products on the market. The advantages of FDM technology (fuel deposition modeling) are: low cost of printing, high accuracy, minimum production time of the product and the possibility of its further processing and painting.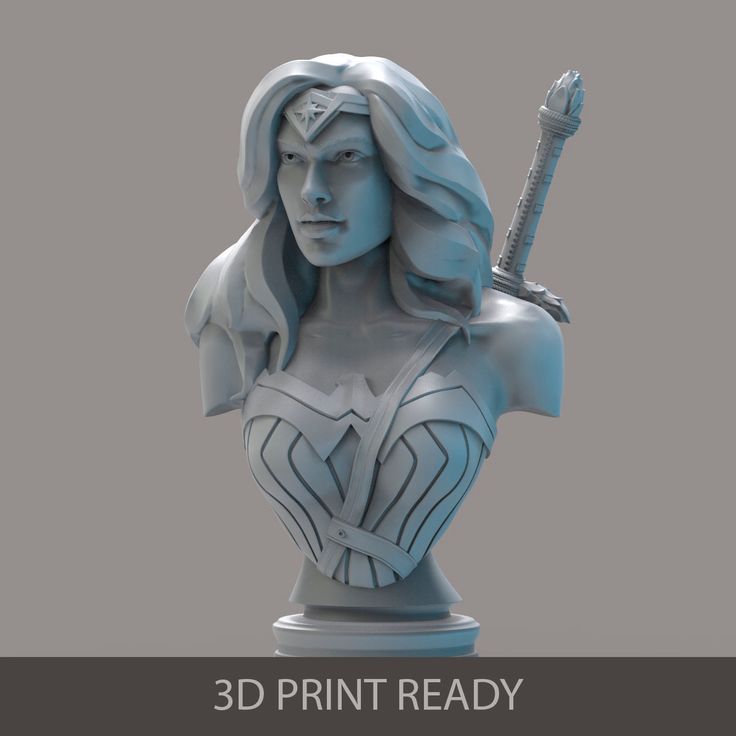 If industrial quality or small-scale production is required, then we will offer 3D printing in Voronezh on industrial equipment or molding into silicone molds. We will help you choose the technology and materials, optimize the model or make a digital model according to a drawing or sketch.
3D Smart 3D printing service in Voronezh provides rapid prototyping of complex shapes. In addition, we provide services for large-scale 3D printing and assembly of composite products (prototypes, layouts). Our experts are ready to offer the most comprehensive advice on the manufacture of products by additive manufacturing.
You can get a cost estimate and advice on the selection of 3D printing technology by sending a request by mail or through the form on the website.
We ship orders by courier or transport company throughout Russia, see the Delivery section for more details.
3D printing quick calculation
We use 3D printing for:
industrial equipment parts
production or restoration of gears, bushings
restoration of plastic car parts, autotuning
restoration of household appliances parts
restoration of parts for strollers, bicycles, scooters, etc.
parts for home appliances repair services
molds for biscuits and clay
creation of housings for radio-electronic equipment (REA)
computer case tuning
production of souvenirs and exclusive gifts (cups, figurines, spinners, key chains, etc.)
parts for modeling (RC car, aircraft, ship modeling, etc.)
parts for board games
dummy parts
industrial design
manufacture of tackle for fishing
accessories for atelier, badges, inscriptions
small-scale production of plastic products
making master patterns for casting
parts and prototypes for start-ups, inventors and businesses
parts for airsoft and paintball
home decor
jewelry
for hobbies and other applications
Home
Interest in custom 3D printing has been growing rapidly in recent years. It has found wide application in everyday life.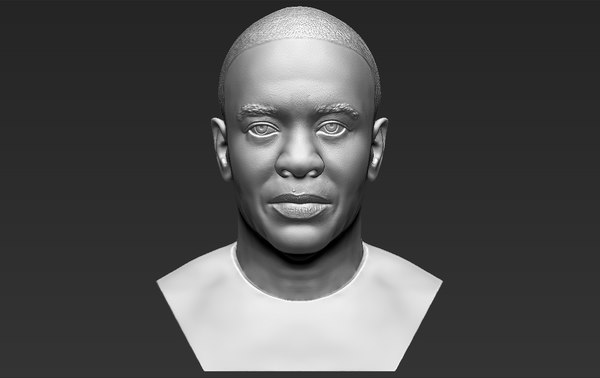 In a crisis, and not only, people are increasingly resorting to the restoration of worn or broken plastic parts instead of throwing away appliances or prefabricated car components. After all, by replacing just one plastic part, you can completely restore a broken device. And if earlier it was not possible due to the lack of appropriate spare parts or recovery technologies, now this barrier has been removed.
3D printing in Voronezh will help not only to restore a car or household appliance assembly, but also to modernize it by introducing your own idea into the mechanism. And most importantly, now only a few hours pass from the idea to its implementation in the device. And we will help you with this. Let's create together!
Order 3D printing
Business
With the help of 3D printing, you can make almost any product from plastic. In a matter of minutes or hours, parts are produced that are very costly or impossible to make by other available methods.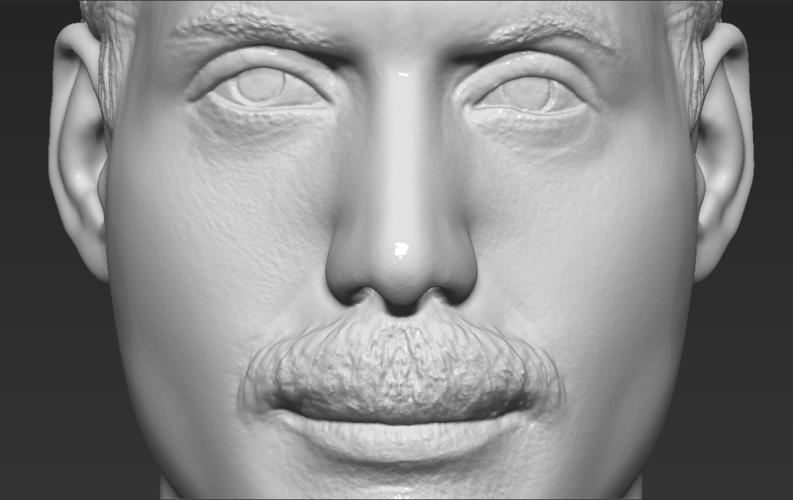 A 3D printer can be compared to a CNC machine, but the printer has a wider range of capabilities.
Modern production can no longer do without parts made on 3D printers. In a highly competitive environment, manufacturing plants are shifting to fast and flexible ways to manufacture plastic parts. This allows you to set up the production of new or upgraded equipment in lightning time from 1 day, without resorting to any costs.
We cooperate with a number of enterprises producing parts for industrial equipment, and are interested in expanding partnerships. If necessary, our specialists are ready to consult on the introduction of parts printed on 3D printers into production, updating the range for manufacturing parts using traditional methods, including obsolete technologies. 3D printing will allow your enterprise not only to significantly speed up the production of finished products, but also free up a significant part of the budget by replacing traditional methods of manufacturing plastic parts.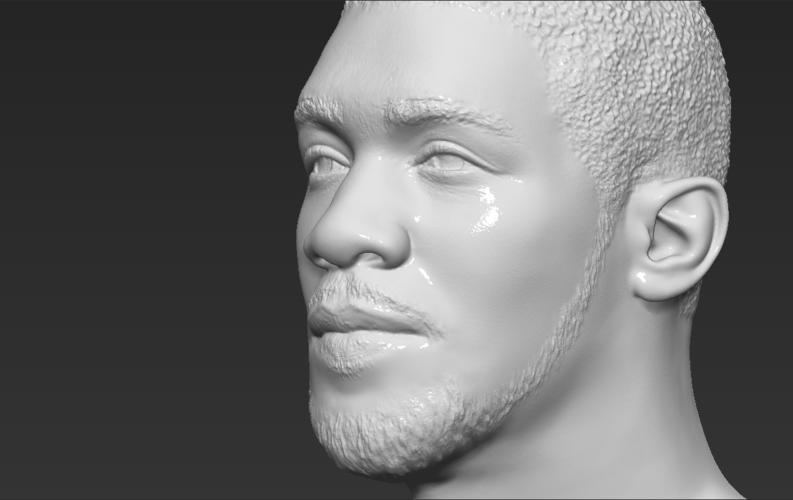 3D printing for modern manufacturing enterprises opens up great opportunities for the rapid prototyping of new products, the rapid launch of a small or medium series of plastic parts for equipment, the preparation of plastic molds without complex and costly tooling. For enterprises with a history that have a fleet of Soviet equipment at their disposal, we can offer the manufacture of unique parts for these machines, the industrial production of which has already been discontinued. Thus, it is possible to extend the service life of old equipment without significant costs.
Recently Completed Orders
EW Equipment Tabletop Models
https://3d-smart.ru/wp-content/uploads/2022/06/maket-oborudovaniya-rehb_3d-smart_01.jpg 683 1024 FreeArrowS https://3d-smart.ru/wp-content/uploads/2019/04/logo_3d_smart_80.png FreeArrowS2022-06-16 23:36:082022-06-16 23:36:08Desktop mock-ups of electronic warfare equipment
3D printing gears with polyacetal
https://3d-smart.
ru/wp-content/uploads/2021/12/3d-pechat-shesternej-poliacetalem_01.jpg 768 1024 FreeArrowS https://3d-smart.ru/wp-content/uploads/2019/04/logo_3d_smart_80.png FreeArrowS2021-12-06 00:05:472021-12-06 00:05:473D-printing of gears with polyacetal
3D-printing of experimental cases
https://3d-smart.ru/wp-content/uploads/2021/11/3d-pechat-ehksperimentalnyh-korpusov-voronezh_01.jpg 683 1024 FreeArrowS https://3d-smart.ru/wp-content/uploads/2019/04/logo_3d_smart_80.png FreeArrowS2021-11-23 22:20:382021-11-24 09:44:363D - printing experimental cases
Bucket prototype
https://3d-smart.ru/wp-content/uploads/2021/11/3d-pechat-vedra-voronezh_01.jpg 1024 768 FreeArrowS https://3d-smart.ru/wp-content/uploads/2019/04/logo_3d_smart_80.png FreeArrowS2021-11-22 00:32:232021-11-22 00:32:23 Prototype bucket
Model of special equipment ROIN R-100
https://3d-smart.ru/wp-content/uploads/2021/10/maket-spectekhniki-roin-100-3d-smart_01.
jpg 683 1024 FreeArrowS https://3d-smart.ru/wp-content/uploads/2019/04/logo_3d_smart_80.png FreeArrowS2021-10-29 22:01:072021-10-29 22:01:07 Model of special equipment ROIN R-100
Model of special equipment ROIN R-300
https://3d-smart.ru/wp-content/uploads/2021/10/maket-spectekhniki-roin-300-voronezh_01.jpg 683 1024 FreeArrowS https://3d-smart.ru/wp-content/uploads/2019/04/logo_3d_smart_80.png FreeArrowS2021-10-28 00:15:172021-10-29 22:01:31 Model of special equipment ROIN R-300
Model of a two-stroke internal combustion engine
https://3d-smart.ru/wp-content/uploads/2021/08/maket_dvigatelya-vnutrennego-sgoraniya-voronezh_01.jpg 984 1024 FreeArrowS https://3d-smart.ru/wp-content/uploads/2019/04/logo_3d_smart_80.png FreeArrowS2021-08-08 12:24:502021-08-08 12:28:44
two-stroke internal combustion engine layout https://3d-smart.ru/wp-content/uploads/2020/09/3d-pechat-krepleniya-velosipeda-voronezh_01.
jpg 853 1280 FreeArrowS https://3d-smart.ru/wp-content/uploads/2019/04/logo_3d_smart_80.png FreeArrowS2020-09-06 22:54:272020-09-06 22:54:273D-printing bike mount with embeds
3D model of unmanned aerial vehicle
https://3d-smart.ru/wp-content/uploads/2020/09/3d-maket-bespilotnogo-letatelnogo-apparata_01.jpg 451 1280 FreeArrowS https://3d-smart.ru/wp-content/uploads/2019/04/logo_3d_smart_80.png FreeArrowS2020-09-06 22:42:572020-09-06 22:42:573D - drone mockup
3D printed case with inscriptions
https://3d-smart.ru/wp-content/uploads/2020/08/3d-pechat_korpusa_s_nadpisiami_01.jpg 853 1280 FreeArrowS https://3d-smart.ru/wp-content/uploads/2019/04/logo_3d_smart_80.png FreeArrowS2020-08-31 23:10:322020-08-31 23:10:323D-printing of the case with inscriptions
PreviousNext
Ask a specialist:
Phone in Voronezh. Consultations daily from 9.00 to 19.00
+7 919 239-40-01 | whatsapp | Viber
3D printing service 3D Smart
st.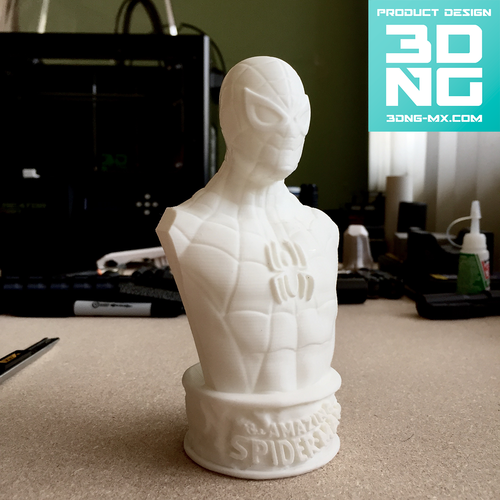 F. Engels, 82
Voronezh
Phone: +7 919 239-40-01
Mail: [email protected]
How to convert an image (JPG/PNG) into a 3D STL model
3DPrintStory &nbsp &nbsp 3D printing process &nbsp &nbsp How to convert an image (JPG/PNG) to a 3D STL model
3D modeling can be intimidating for a beginner. And this is one of those cases where creating 3D models from 2D images can be the most appropriate way to get acquainted with the world of 3D printing. Currently, there are several ways to convert JPG and PNG files to STL files in order to get a 3D model from an image.
But before we get into these methods, let's talk about what they are not.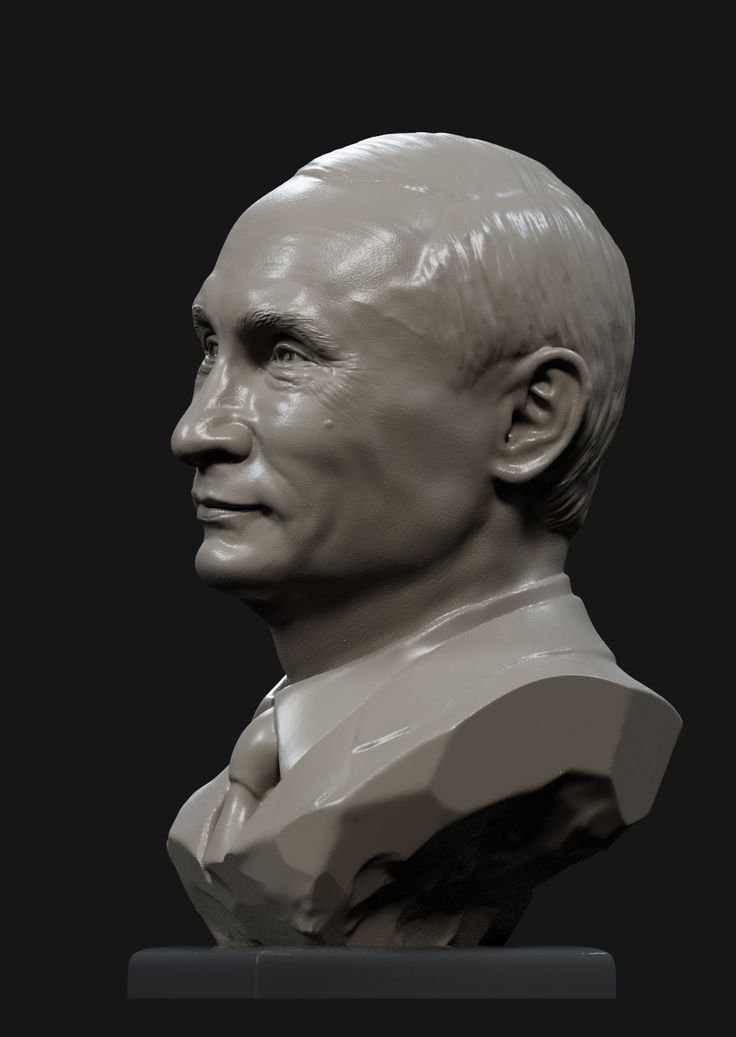 While it is true that 3D models can be created from flat images, the methods described in this article do not allow you to create complete, detailed 3D models. Instead, the proposed options are more suitable for making a flat 2D image three-dimensional, which will still require refinement.
So if you're wondering if you can immediately get a bust of Mona Lisa using her image, the answer is no (so you have to spend time and effort on further post-processing of the resulting 3D model). But this does not mean that the methods below are useless!
Option 1 - 3D Builder (Windows)
The first and probably the easiest option is to use the 3D Builder application, which is preinstalled on almost any modern Windows computer. The app has a feature that can convert an image to STL or OBJ file very easily. Please note that this option is only for users of the Windows 10 operating system. Here's how it's done:
If you don't already have the 3D Builder app on your computer, download it from the Microsoft Store.
Once you have downloaded and installed the application, drag the image into the workspace, or click "Add" from the "Insert" menu and select an image.
Adjust the "Levels" and "Smooth" sliders until the image is crisp and clear. You can also switch between "Contour", "Height Map", "Edge", and "Stamp" settings to add various useful effects.
When you are happy with the 3D model, click the "Import Image" button. Here you can change the scale using the "Scale" tool at the bottom of the workspace. When scaling, it is recommended to lock the aspect ratio by clicking the lock icon in the same menu.
Option 2 - Cura
If you don't have a Windows PC, the second option is to use Ultimaker's Cura built-in feature. The tool is not as powerful as in 3D Builder, but works great. It's also a great option for those who generally use Cura for slicing because you don't have to export and import the model in different applications.
Download the Ultimaker Cura slicer from the Ultimaker website if you are not already using it.
Import an image into Cura by dragging it into the workspace.
When you have imported an image, a menu with other settings will appear. Here you can change the height, width, thickness, smoothness, and more.
Finally, you can export it as STL or OBJ by clicking "File" then "Export" or you can cut it directly for 3D printing.
Option 3 - Litophane Converter
Another way to convert an image to a file for 3D printing is to make Litophane. What is lithophane, you ask? Litophane is a three-dimensional object that, due to the difference in thickness, changes the amount of transmitted light. These differences in thickness create dark and light parts of the image that appear to be "embedded" into the object. Thus, the image is only visible when there is light from behind, and it cannot consist of more than one color.
There are many ways to make lithophane, but the easiest is to use the online image to lithophane converter, a much more powerful tool with more settings and better results than Cura's image to 3D model conversion method.