3D printing for artists
5 Ways Artists Use 3D Printing
3D Native Tribal Skull by Kniel Nangit
Both commercial and fine artists are always exploring new mediums. Their reaction to 3D printing has been predictable. They are excited to experience and experiment with this relatively new medium.
3D printing is a remarkable way for today's artists to create outstanding pieces of art that not only reflect the message they want to send but also make their art more accessible to art lovers. 
The different ways they've used 3D printing in their artwork may seem highly technical, but anybody can create their own artwork with a minimal amount of time spent in training. 
Here are 5 ways today's artists are using 3D printing. Explore the links and our site. You might find yourself getting inspired!
3D Sculpture Brought To A New Level 
Sculptures have always been 3D. However, it takes years to learn the skills necessary to create these works of art. 3D printing technology allows artists to use their sketches or photographs to create amazing works of sculpture straight from a computer.
In the past, an artist would sketch their ideas for sculpture and develop the object from the drawing. If the artist discovered a problem in the picture, they would solve it before beginning the sculpture. Then, if their solution was wrong, they might have to address it again as they transformed the drawing into a statue.
A significant benefit of 3D printing is that artists can solve all of their design problems as they enter the information from their images into the computer. Once they have created in a design program, they can send it to the 3D printer, and it will print out the object without having to solve the problem again. 
Additionally, many artists are working in small studios or spaces. They can't afford to store all of the materials necessary for traditional sculpting. 3D printers and supplies require minimal space. 
If you want to see some of the 3D sculpture in the world, take a look at this page or head over to this Pinterest page. 
One Step Beyond Photography
Take a look at this video.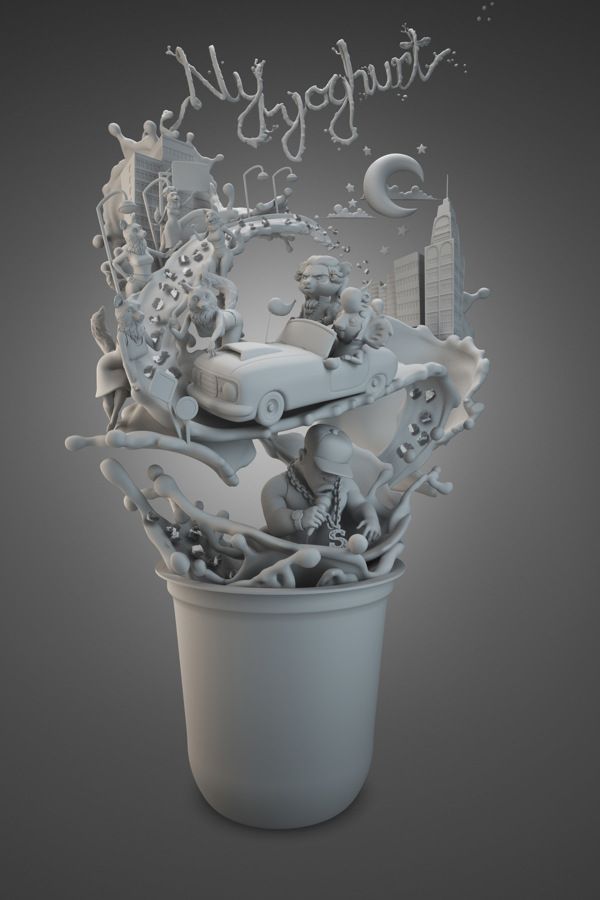 This procedure uses 3D printing to create photographs that rise from the picture plane. 3D printing raises the images off the surface of the picture, and this gives texture and a sense of real depth to the photo. 
While this may seem limited to family and personal photographs, imagine the possibilities with artistic photography. A beautiful picture of the sea coast could be 3D printed. The waves would pop from the image, as would birds and people. 
Or you could create your own coastal scene by using a design program to create an image from a mixture of other photos. Your naturalistic scene could be turned into an original abstract picture. 
3D Printing and Realistic Visualizations
Many artists create working models or sketches of their artwork before they build the final piece. 3D printing allows them to see how their artwork is going to look before they begin the work on the final piece. 
As mentioned before, 3D printing allows artists to solve problems.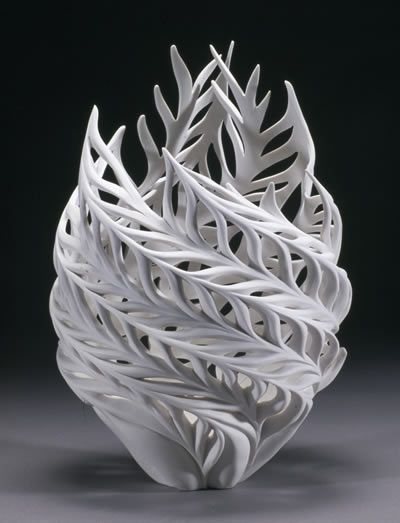 However, in this context, it also lets them see how the piece looks before work begins. It enables them to make any aesthetic changes prior to production. 
All artists are trying to say something with their art, whether it's a political statement or developing a scene, they have a message they are trying to convey. By using 3D printing, they can make sure their message is going to come across precisely as they want. 
Commercial artists often are called on to create 3D art for film production. Again, 3D printing allows them to create the artwork, even if it calls for hyper-realistic images of specific actors, locations, or props. If they need to make corrections, it can be done in the design phase on the computer. 
Art Reproductions, See What The Old Artist Saw
Reproductions of world-class and famous paintings are the norm in the commercial art world. However, what if you could see a favorite picture in 3D? You could experience the depth, perspective, and values of the painting or drawing as the artist saw them.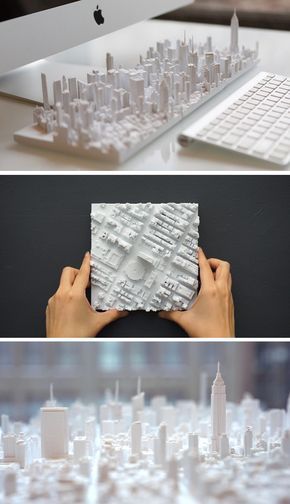 When viewing a reproduction of a painting, you'll notice they all appear to look the same. This is because most reproductions are nothing more than a digital copy of a picture.  
However, with 3D printing, you can reproduce the painting complete with brush strokes and the texture of the paint on the canvas. You're able to see how much paint or color the artist used for the different parts of the painting. 
This does not only make an excellent reproduction, but it's also instructive for teaching people about art history and techniques.
Bringing Cartoon Characters Off The Page and Into People's Hands
People love cartoon characters. When a cartoonist creates a character that resonates with people, the market demands a 3D model of the character. 
In the past, the artist authorized a company to make a stuffed animal or plastic figurine. It also meant the character had to be popular enough to justify the production and marketing costs. 
With today's 3D printing technology, cartoonists with lesser known characters or in niche markets can also create 3D reproductions of their characters.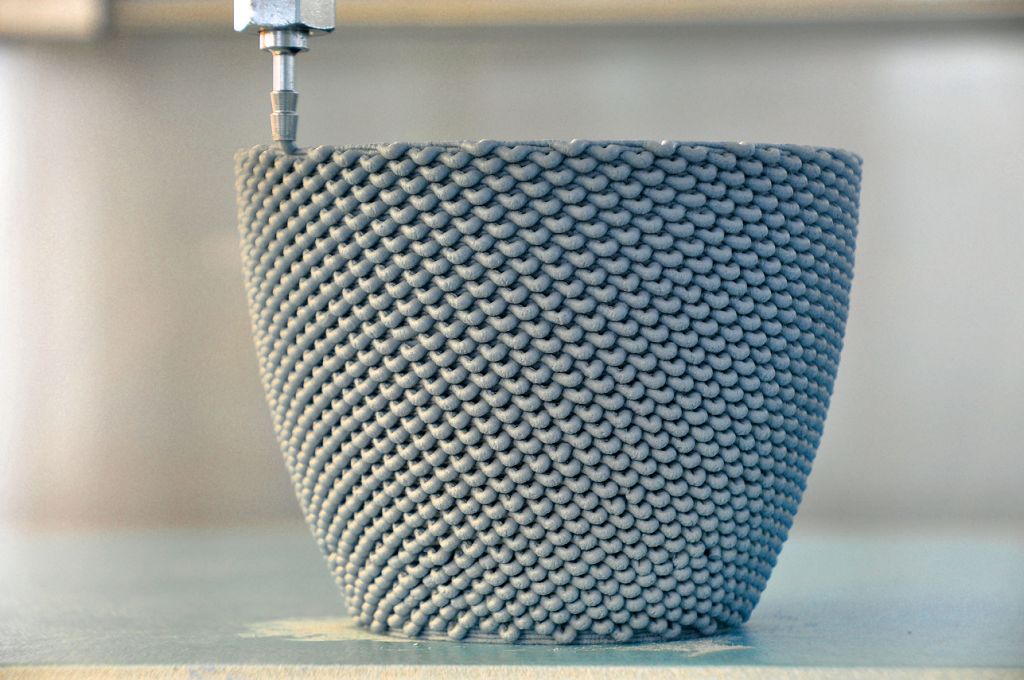 These figurines are not only good for sales, but they also raise brand awareness and increase the market for the cartoon — plus the artist doesn't have to wait for production runs. They can instantly create a figurine for a fan while they are at a comic-con or other public event. 
How 3D Printing Democratizes Art
The cost of a quality art education and art supplies is expensive and continues to rise. 3D printing is one way many artists can use new technology to communicate their message uniquely and economically.
For example, here are three programs, free to use, that many artists find helpful:
Blender. This is a design application many artists use to create 3D visualizations of their design for their final piece of artwork. It's free and open-source.
MatterControl 2.0. This is a free and open source 3D printing application. It allows you to do everything from designing your object to finalizing it for printing.
Slic3r. Slic3r translates your 3D model into a 3D printing. This is another open-source application.
In addition to those sites, you also have us here at 3D Universe. We have links to some of the best authoritative sites and instructional information about 3D printing.
As with any art tool, you are only limited by your imagination and ingenuity. 3D printing is now within the technological and financial grasp of many people, and new tools are being developed every year.
If you're looking to enter an emerging art medium, please take a look around our site. When you're ready to jump in, head over to our shop. We stock everything you need to explore your creative side.
Image attribution: Kniel Nangit [CC BY-SA 4.0 (https://creativecommons.org/licenses/by-sa/4.0)]
More 3D Universe blog posts:
Learn how to get started with 3D printing here.
Check out the 5 Ways 3D Printing is Revolutionizing Jewelry Making here.
Top 10 Applications of 3D Printing in Art
Published on October 7, 2021 by Jamie D.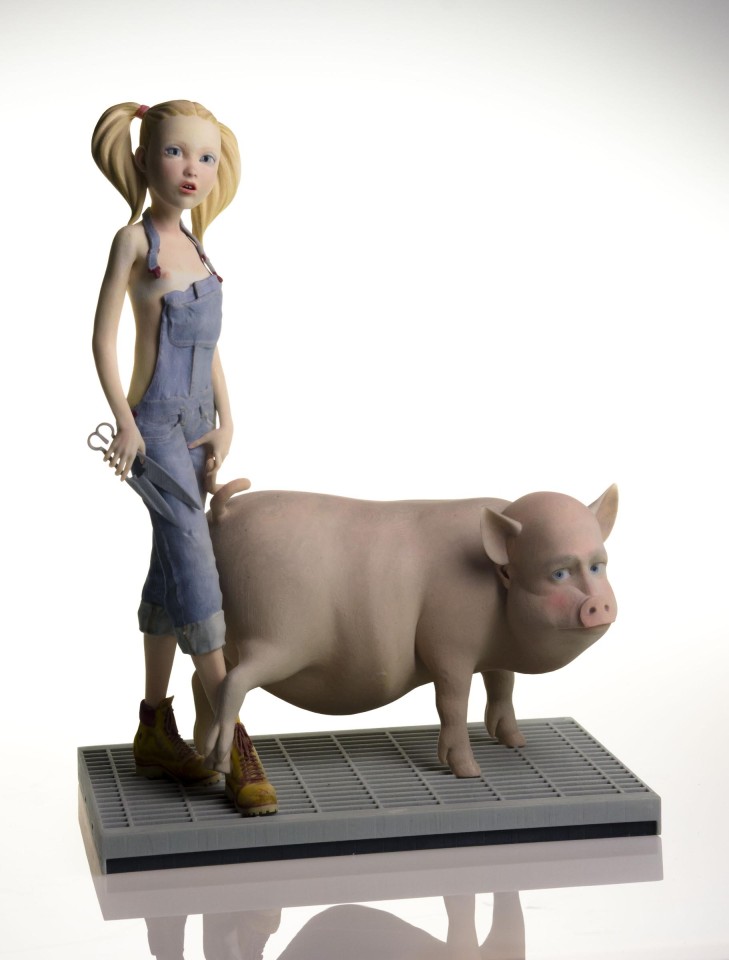 3D printing gives a completely new meaning to the saying "art knows no boundaries," proving that new technologies and creativity are in fact very compatible, contrary to popular belief. Because the use of additive manufacturing allows artists to go one step further in their creative process. Keyword design freedom: working with additive manufacturing processes enables the realization of highly complex geometries with a high level of detail. Advantages that can be used to create replicas for museums, for example. But the application of 3D printing in the art sector is by no means limited to this purpose. More and more, the focus is on the additively manufactured object itself. The technology is increasingly being adapted by artists as a tool with which the realization of an idea knows hardly any limitations – except gravity. In our selection, we would like to present some current examples that we feel illustrate the importance of 3D printing for art.
Hypnerotomachia Naturae
The sculpture "hypnerotomachia naturae", which was realized by Stefan Maier and Giacomo Pala under the supervision of Bart Lootsma at the Institute for Architectural Theory at the University of Innsbruck, is at first glance reminiscent of a construction kit.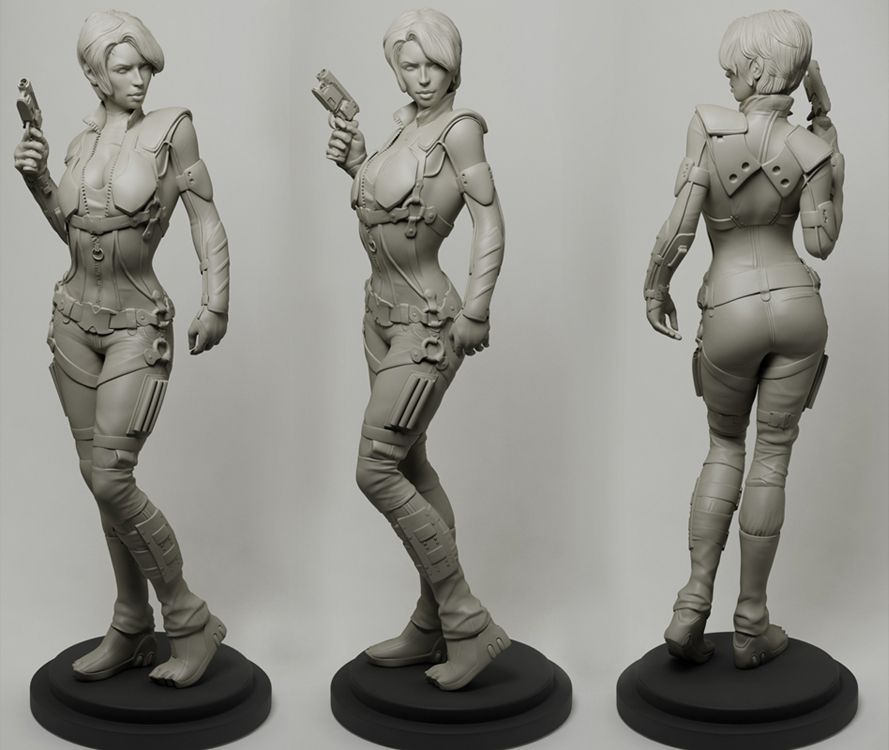 And deliberately so: because the modular construction is meant to remind us of the connection and contradictions of man's relationship with nature and technology. Hypnerotomachia was realized in concrete in collaboration with concr3de and exhibited last year as part of the exhibition 'beauty before wisdom. the knowledge of art and the art of science' at the Tiroler Landesmuseum in Innsbruck. On display is a multitude of individual parts that are connected with each other to form a large whole. The individual objects are intended to remind the viewer thematically of the diversity of utopias, myths and cultures.
Mat Collishaw's Equinox at the Dubai Expo 2020
For the World Expo 2020 in Dubai, which due to the pandemic actually just started recently on October 1st,  2021, the artist Mat Collishaw has come up with something special with the work "Equinox". In an optical illusion, a gigantic lotus flower in the center of the Terra Pavilion truly comes to life. The blossoms spin, insects circle and flutter around the flower, pollinating it.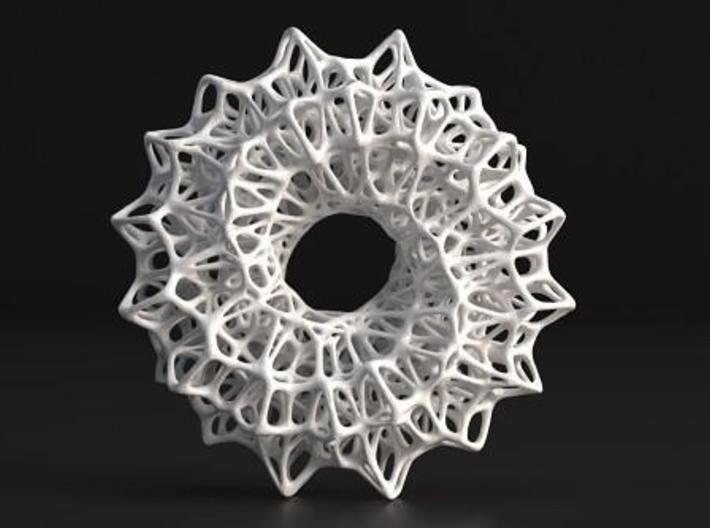 For this ecological dance to succeed, the five-meter high and three-meter wide zoetrope opens and closes with the help of hydraulics. opened and closed. The petals were all 3D printed. It is not known which process the artist used for the realization, but we do know that Collishaw has in the past created a zoetrope for the Galleria Borghese in Rome in collaboration with the Spanish company Sicnova 3D.
A 3D printed replica of Michelangelo's David
Created specially for the World Expo 2020 in Dubai, the Italian pavilion has produced a replica of Michelangelo's David using 3D technology. The engineering department of the University of Florence and the Swedish hexagonal industrial group are behind the project. The 3D printed statue, which represents the biblical hero David as he approaches his battle with the giant Goliath, is the same size as the original, over 5 meters high. And in order to fully digitize the work, thousands of scans were required. As for the printing, the organizers of the project decided to divide the work into 14 printable pieces.
They were printed from acrylic resin, and then assembled by art restorers using glue and marble dust.
The Silent Orchestra
Developed by Peter Lang and acoustics experts from the University of Applied Sciences in Rosenheim, Silent Orchestra is a 3D printed sculpture. Inspired by the nests of wasps and hornets, the work acts as an acoustic absorber. Composed of tubes of different sizes, Silent Orchestra was 3D printed using the FDM process. To do this, Peter Lang first hand-drew the outline of the object in each layer on 3 x 6 meter sheets of fleece before scanning them. Then, in collaboration with Additive Tectonics, the sound absorber was 3D printed from Tecnaro's Arboblend biopolymer, which is 100% bio-based. A unique and sustainable work of art, capable of absorbing sound, that combines the best of craftsmanship and new technologies.
Claude Monet's Famous Water Lillies, But 3D Printed
Joseph Coddington, a student at Victoria University of Wellington, has carried out an interesting project that combines 3D printing technologies with works of art. Specifically, he has analyzed how voxel additive manufacturing can be used to replicate a panel from artist Claude Monet's "Water Lilies" collection, a series of paintings created between 1914-26. To do this, Coddington replicated the painting digitally and then used the Stratasys J750 3D printer to produce the prints. This method allowed him to define a color for each individual dot, called voxels, throughout the volume of a final model. He further states that his goal was to showcase the new applications and artistic qualities that voxel 3D printing can offer in art.
The Yinyun art installation
The so-called Yinyun is an art installation composed of 85 3D printed ceramic pieces. It is located in the Taipower D/S ONE showroom in Taipei, Taiwan.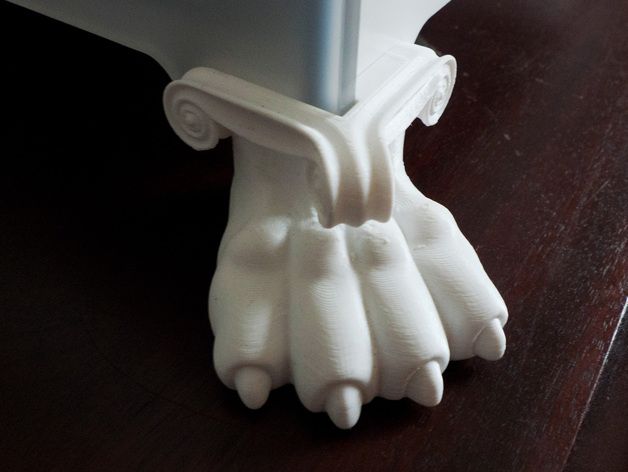 In order to successfully develop the project, those responsible used a generative design algorithm to extract the electrical data and visualize it on each unit, creating a gradient effect. Later, additive manufacturing technologies came into play to create each of the parts using ceramics, specifically based on a mixture of recycled material. At the same time, they managed to create an original detailed surface relief thanks to this technique. The main feature of the Yinyun installation is that the complex shapes of the pieces mean that none of the units is the same as any other.
Sebastian Errazuriz and his 3D printed sculptures
New York-based designer Sebastian Errazuriz has developed a collection of statues for New York's Elizabeth Collective gallery in May 2019. While the project is not brand new, the characters represented are familiar to all. The artist has taken some major personalities like Steve Jobs, Trump, Elon Musk and Jeff Bezos and turned them into 3D printed statues reminiscent of Roman mythology.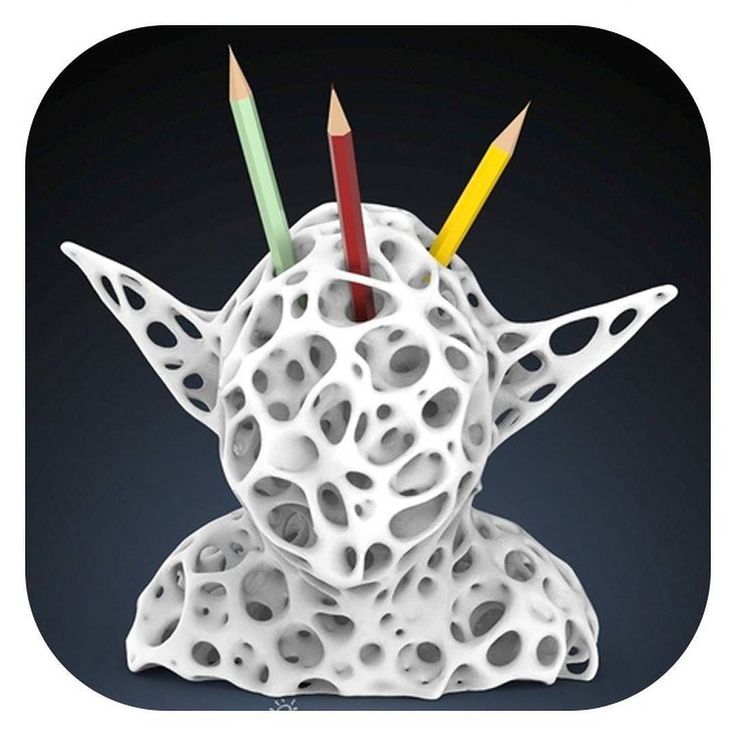 The collection has been named "The Beginning of the End" and seeks to show all the technological changes that will change humanity. It uses technology as a way to denounce the impact of technology. Thus, we can see the bust of the founder of Facebook, called "The New Opium", with this idea that we have become addicted to the social network. The team first retrieved hundreds of images of these personalities to reconstruct them in 3D, a time-consuming task that took several months. We don't know what printing technology was used but the details are there! The video below goes over the whole project:
Mellifera, the 3D printed beehives
For the London Design Festival held last September, French architect Arthur Mamou-Mani imagined Mellifera: The Dancing Bee Hives, a set of 3D printed structures reminiscent of beehives.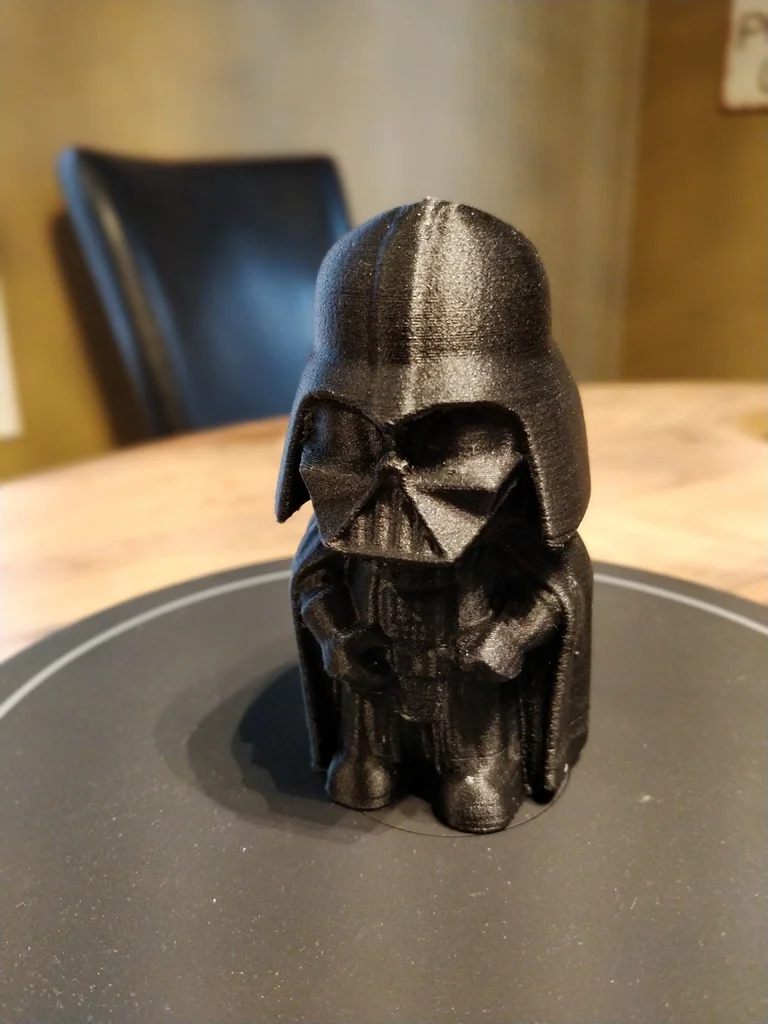 3D printed from PLA, they were installed in the center of the spiral staircase of the famous Fortnum & Mason store in Piccadilly. The aim of the architect is to remind the importance of bees in our society and the need to rehabilitate our urban spaces to allow them to survive. He chose 3D printing and more specifically PLA for its lower environmental impact. Arthur Mamou-Mani stated in an interview that PLA has a carbon footprint up to 80% lower than its petroleum equivalents.
MAD Architects 3D-Printed Furniture at Milan Design Week
During Milan Design Week, MAD Architects, headquartered in Beijing, debuted their 3D-printed furniture design project. For the project, the studio reinterpreted Christian Dior's iconic piece of furniture, the Medallion Chair. Using 3D printing technology the design studio was able to depict the set of chairs being in motion. According to the designers, the 3D-printed polyurethane chairs, entitled "Meteor", serve as a reflection on time and space.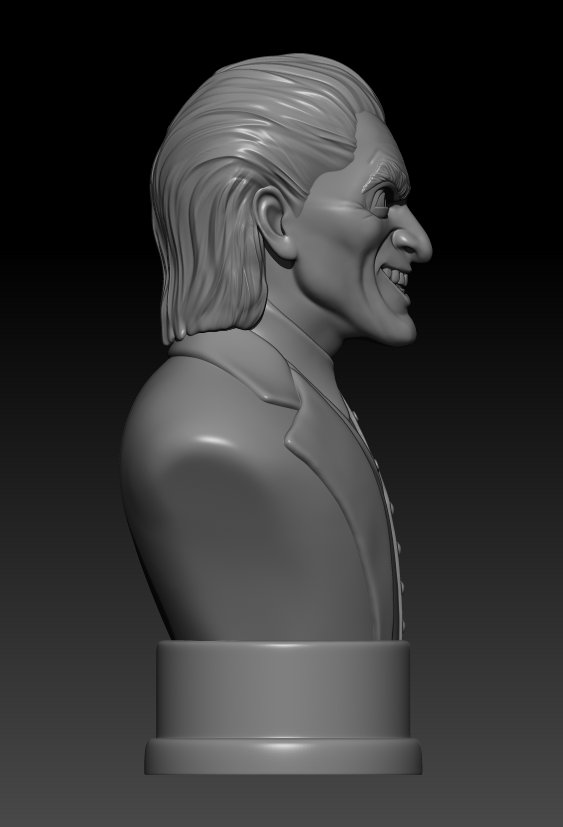 Angela Merkel Equestrian Statue
Though unconfirmed whether the former German head of state was an equestrian during her lifetime, a Bavarian artist took creative license, depicting Angela Merkel riding horseback in a 3D-printed concrete statue. The life-size statue, sitting 2.70 meters high, is to commemorate the years of service from the first female chancellor of Germany. The artist, Wilhelm Koch, 3D-printed the statue using recycled concrete, which can be interpreted as a nod to Merkel's political work towards climate change policy.
'RGB Scone, Hold Your Nose' by Alan Phelan
'Hold Your Nose' by Alan Phelan is a 3D printed, 5.5-meter-high sculpture made out of eco-plastic and paper that is on display in Dublin, Ireland as part of an initiative from the Dublin City Council to commission six public sculptures for parks and public spaces throughout the city. 'RGB Scone, Hold Your Nose' was the first to be commissioned. The sculpture was designed to be put on a historical plinth that has been empty in Dublin since the original statue was removed in 1860s.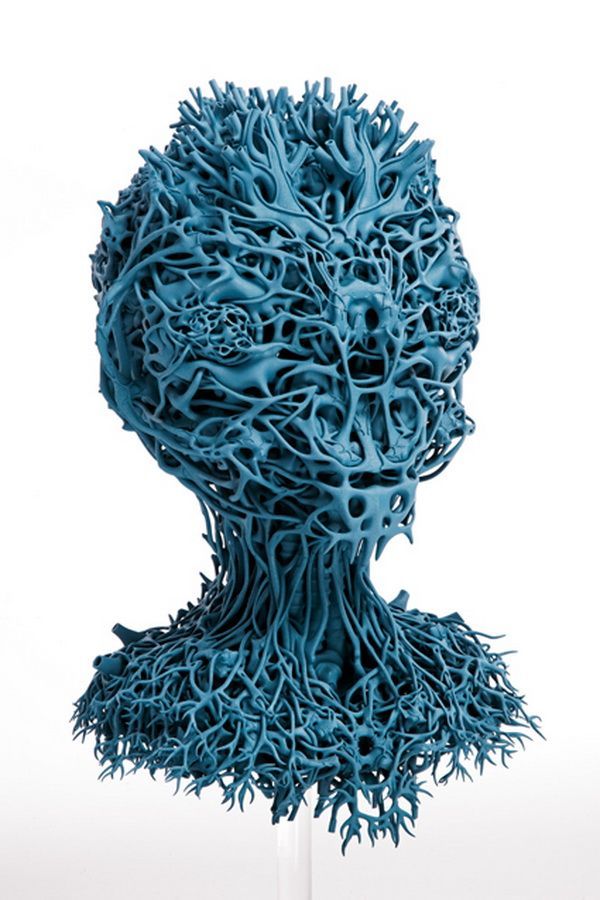 The 'exuberant' sculpture was made first as a readymade, small-scale model which was then 3D scanned and printed to scale before assembly. The artist was inspired by different forms of emancipation from the area including Irish independence, EU Presidencies, tribunals of inquiry, and important civic events related to marriage equality and reproductive choice.
The sculpture after printing and papering and before installation (photo credits: Alan Phelan)
Magic Queen
One application for art in AM that might be a little out of the box is a project that was presented at the 2021 Venice Architecture Biennale, Magic Queen. Magic Queen is a 3D printed biodegradable structure made out of local soil that has been designed to be a landscape for different plants and mushrooms. It is tended to by a robotic gardener that both waters the landscape and senses for changes in surface texture and growth of the flora on the structure in order to maintain the landscape. The project was created by MAEIN, a practice led by Daniela Mitterberger and Tiziano Derme, and was designed as a way to show the fusion between organic materials and machines, proving the possibility of empathy and co-existence of the two.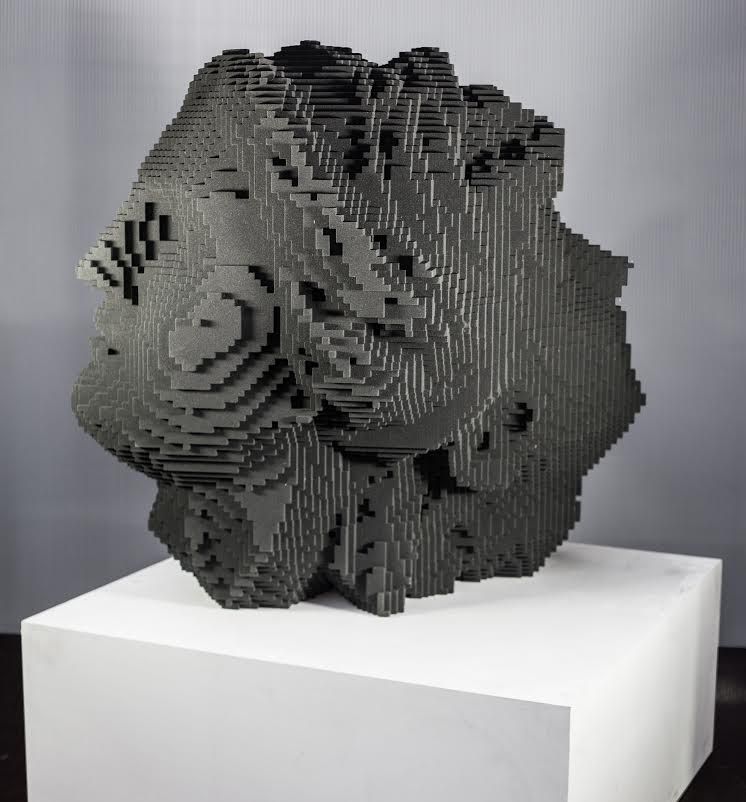 3D printing with soil allowed the designers to create a unique structure perfectly suited to sustain life. You can find out more in the video below.
What do you think of our choices for 3D printing in the art sector? Did you already know some of these projects? Let us know in a comment below or on our Facebook and Twitter pages. Don't forget to sign up for our free weekly newsletter, with all the latest news in 3D printing delivered straight to your inbox!
Artist Dmitry Kavarga
D Mitriy Viktorovich Kavarga is a Russian artist. Participates in domestic and foreign exhibitions since 1988. He began his career with painting, but later acquired a recognizable style in biomorphic sculptures and interactive installations.
A large cycle of works is based on the synthesis of art and technology, including Dmitry uses 3D printing.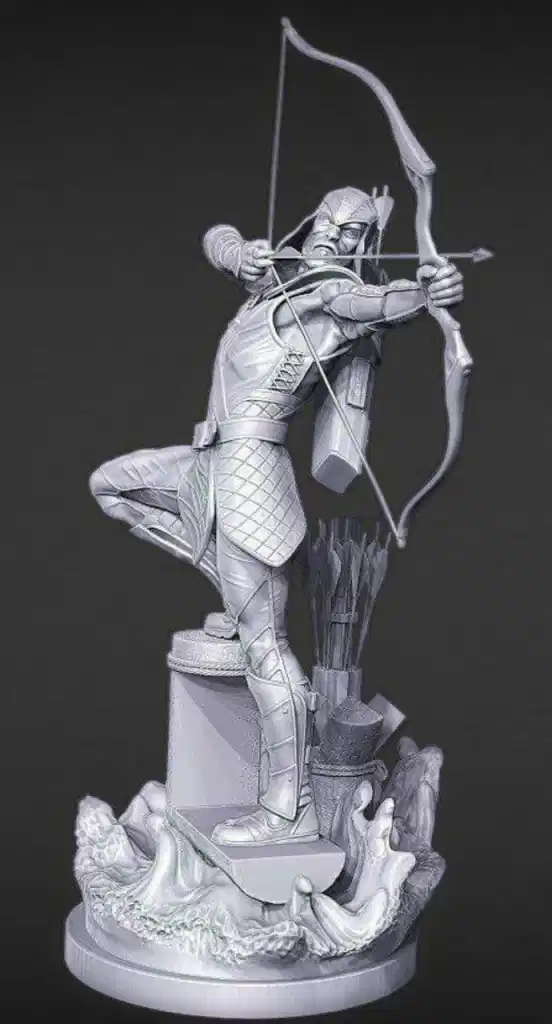 Currently, the artist works with a wide range of polymers, serving both as a material for large-scale landscape sculptures and miniature detailed compositions.
Dmitry Kavarga, artist
I have been doing art since childhood, without interruption for anything else. As for sculpture in particular, I have been working with volume for twenty years. At first it was papier-mâché, all kinds of putty pastes and glues. Then I accidentally learned about the existence of polystyrene, which opened a window for me into the element of polymers. Of course, at that time there was no question of any 3D printing, at least in Russia. I first heard about a 3D printer in 2011.
"Spring Matter" from the cycle "Archiving Posthuman Compost", 2019.
In contemporary art there is such a term - "technological art". Artists who actively use various technologies in their work go beyond the territory of art itself, sometimes making scientific microdiscoveries.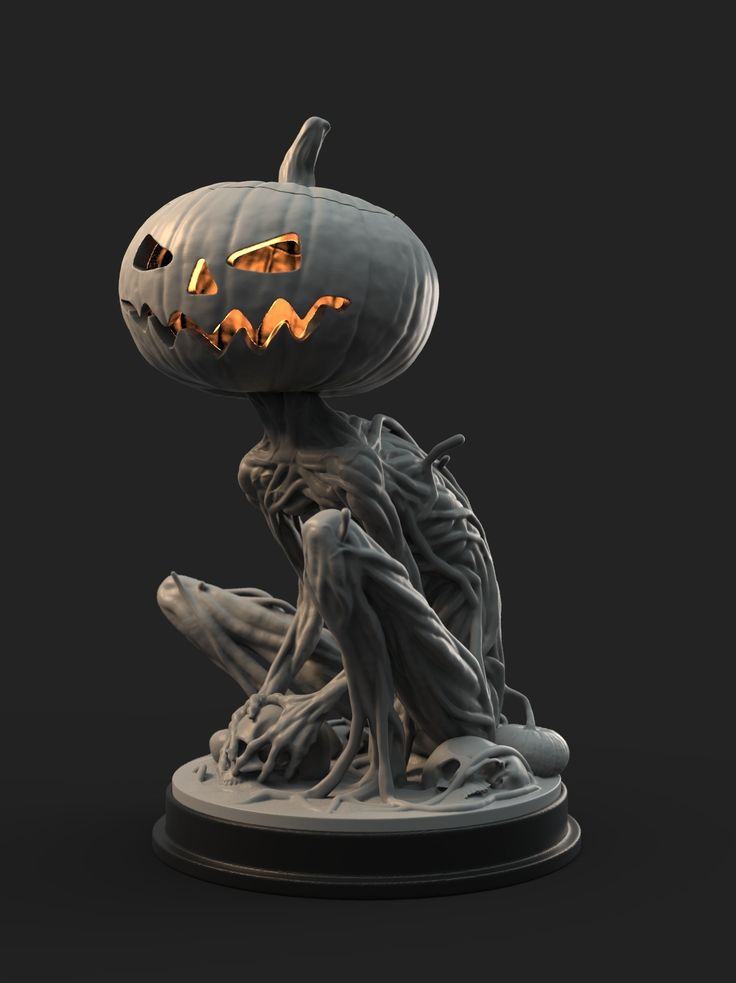 Being in a state of constant live experiment and synthesis of various media, interacting with scientists, engineers, roboticists, they discover new meanings and unexpected technical solutions, as if breaking the usual pragmatic codes within themselves. They are driven by the search for novelty, the desire to be on the cutting edge of time and thought, and not the routine of applied practices.
If we talk about my interaction with technologies, then I do not use them, but they change me. Any new tool that I have, whether it is a high-pressure apparatus for spraying polyurethane foam or a 3D printer, changes both the themes of subsequent works and their plastic incarnations. I surrender to the will of their influence on my creative consciousness and observe what is happening. It's really interesting.
"Model of biometric reflections" 2011. Exposition "Life. Version of science" the second international sci-art festival. Center for Contemporary Art "Winzavod", Bely's workshop.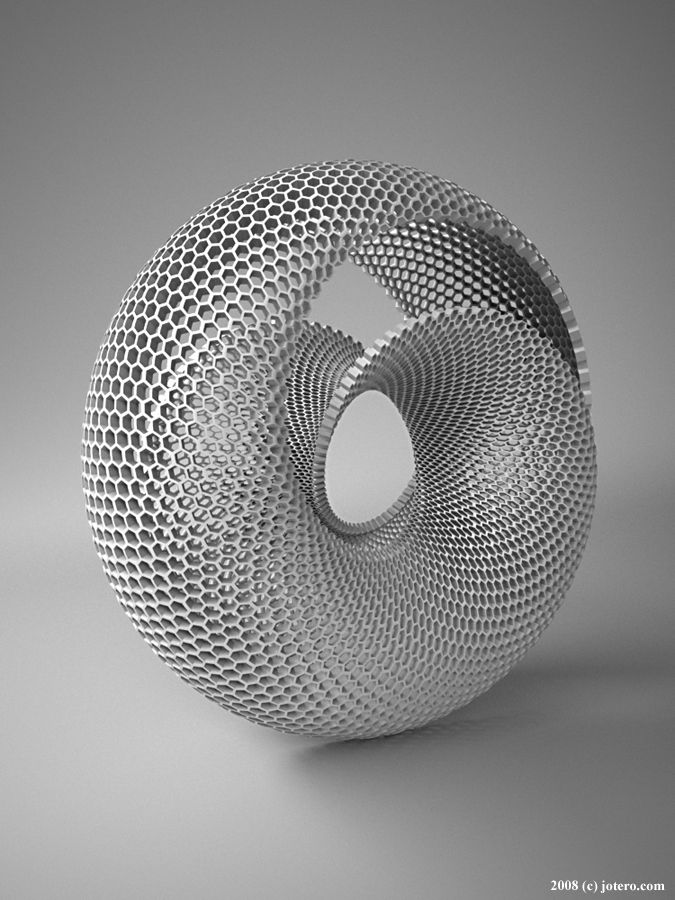 In 2011, with the support of the Dynasty Foundation for Non-Commercial Programs, we worked on a large interactive robotic object called the Biometric Reflection Model, which used biofeedback. The person in contact with the object had to set in motion the mechanisms and formations inside the sculpture with the warmth of his hand, the effort of thought, the rhythms of blood flow and emotional activity.
We worked on this object together with an engineer, a programmer, a psychophysiologist and a roboticist. It was then that we had the idea to connect a 3D printer to the sculpture, so that after each contact with people, an abstract microsculpture would be printed by itself, a kind of cast of a specific contact. The idea hung in the air for some time, but was not implemented, it was expensive, technically and programmatically difficult.
"Forward" from the series "Athletes of Neofuturism" metal, polymers, polyurethane foam, 3D printing, 320x120x130cm, 2018.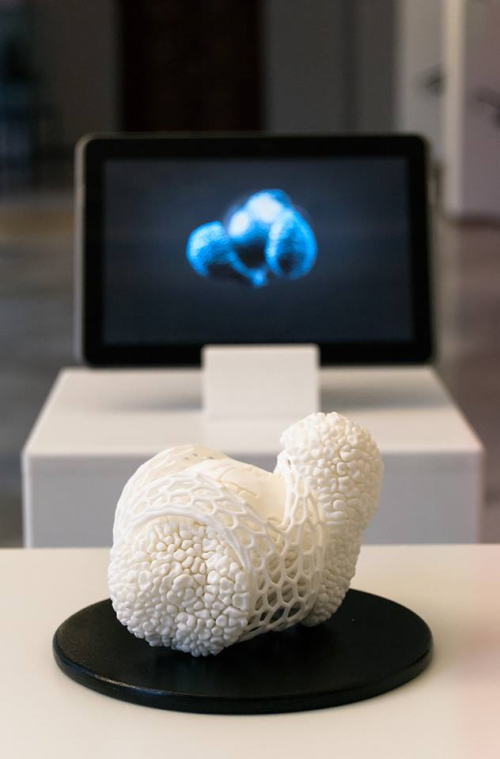 What equipment is used?
But the very thought of a printer has haunted me ever since. At the beginning of 2017 I bought my first printer and it was Picaso 3D Designer.
I chose a suitable model for a long time - I had to consult with all the familiar roboticists. As a result of endless conversations, the choice nevertheless fell on PICASO 3D Designer - even then it was a time-tested and optimal device for implementing ideas. This printer is still alive today, and continues to work in my workshop.
There was a moment when there was little time left before the opening of the exhibition, and my Picaso could no longer physically cope with the volume of work - then I purchased a Prusa printer. We managed to prepare for the exhibition, but the quality of the Prusa print surface is much lower, which is unacceptable for me. Of course, there is post-processing, I cover the finished sculptures with a protective polyurethane coating, but a rough print cannot be hammered with anything, it will definitely come out, drawing my nerves and attention to itself.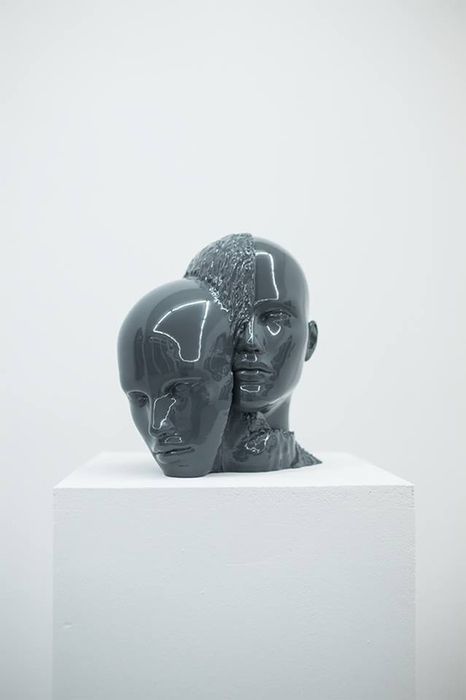 In addition to these two, I have a small photopolymer printer that prints the smallest and most detailed plastic.
And just recently I got a new printer model - Designer Classic. I decided that two PICASOs are better than one - their efforts are enough for my ideas. There are still plans to assemble a large-format printer, I don't know yet what kind of beast it will be, but sooner or later I will have it.
How are printed parts used in jobs?
The main task of a 3D printer in my workshop is to print a mass of small details, elements of sculptures. These details are different - both constructive, consisting of straight lines and geometric shapes, and biomorphic, repeating the plasticity of living beings. All kinds of cubes, gears, figurines of people and animals, and other objects.
"Evolutionary substance" from the cycle "Archiving posthuman compost", 2020 fragment.
Before the advent of the 3D printer, each element had to be made by hand, then the rubber mold was removed and endless copies of the parts were cast.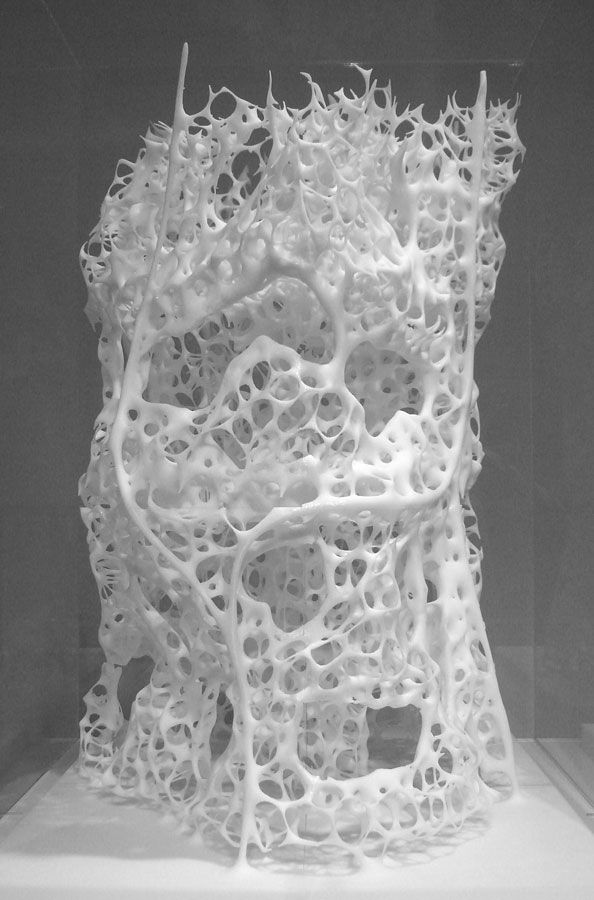 The quality suited me, but it is not possible to cast everything, even into a complex shape from good rubber. Plus, in terms of lifetime, the printers have saved me months of hard work and continue to do so.
I use only white ABS plastic for printing products, because then I paint them with either acrylic or pigmented protective coating. I chose the most basic equipment for myself, because, in my case, the most difficult is still done by hand. The printer is only an auxiliary tool with a simple and clear task, which it must perform properly and efficiently.
My wife is in charge of preparing models and printing, together with whom we form a reliable, experienced team with great experience. Most of the models used are ready-made forms that are being finalized in 3D-max. The superfluous is cut off, the necessary is completed, something is spliced ​​from several figures, poses are changed - then the details go to print.
The printed material gradually accumulates in thematic boxes - "heads", "naked people", "living creatures", "constructions", "philosophers", "poets", "politicians", "garbage", etc.
As needed, all this goes into action, often undergoing extreme thermal and chemical deformations ...
"Female substance" from the cycle "Archiving posthuman compost", 2020.
The cycle "Archiving posthuman compost" is a large number of test tubes of various shapes, inside which are hardened clots of various existential or social processes, phenomena, concepts, whether it is "Evolutionary substance" or "Feminine", "Philosophical" or "Revolutionary". These substances in their totality make up the picture of the world formed by mankind, the reality in which we exist.
I had plans to scan my own finished sculptures and print them already as elements for new sculptures. But, as a rule, they have great detail, and when reduced, the details become thinner, becoming completely fragile, or disappear altogether. Plus post-processing of the surface and getting rid of supports - the process becomes inappropriate. It turns out that it is easier, faster and more interesting to do something new manually.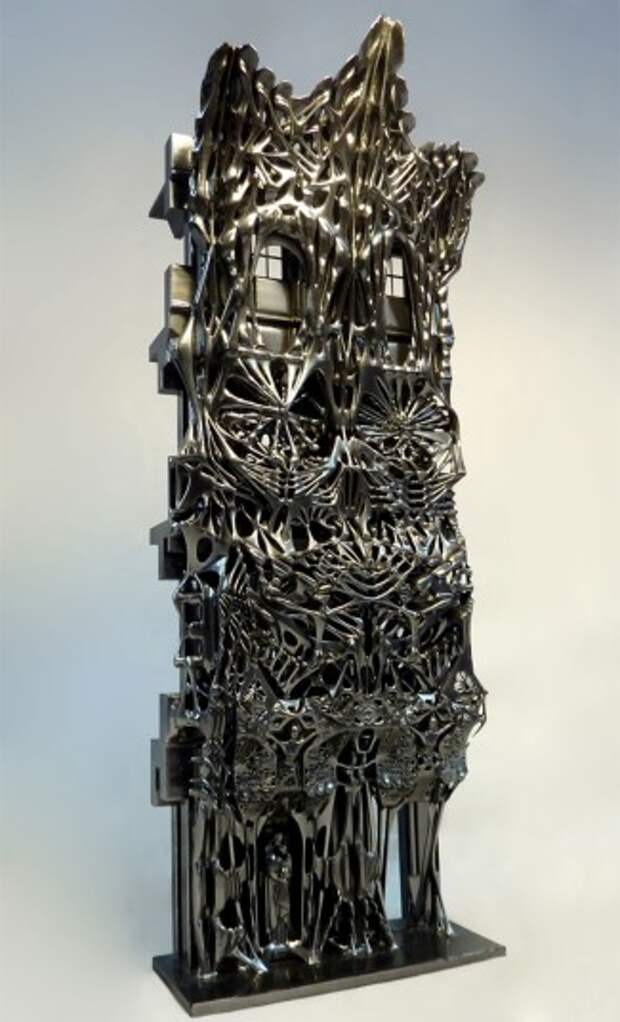 "Toxicism 10" from the series "Toxicosis of Anthropocentrism" 90x90x7 glass, polymers, 3D printing, 2019, fragment.
Ideas of objects, as a rule, grow one from another, often moving in coils. For example, the sculptures of the Archiving of Posthuman Compost cycle originate from the earlier Toxicosis of Anthropocentrism, and even earlier from the Paleo-Geo-Morphology project.
"Polyester substance" metal, polymers, 3D printing, 180x170x110cm, 2021 fragment.
Biomorphic Sculpture Park
I'll tell you about several outdoor inhabited sculptures, the idea of ​​which was formed long ago, the incarnation took place last summer, and the reaction of local residents overturned and cut off all future plans.
In the forest, on the island of a very distant lake in the Leningrad region, we decided to create a biomorphic sculpture park. The specifics of all park objects are united by one general principle - each sculpture should be a kind of "ark" for animals, birds, insects or fish to live in it, be inhabited by plants, interact with the elements of wind or water, forest, clouds, fog, sun, etc.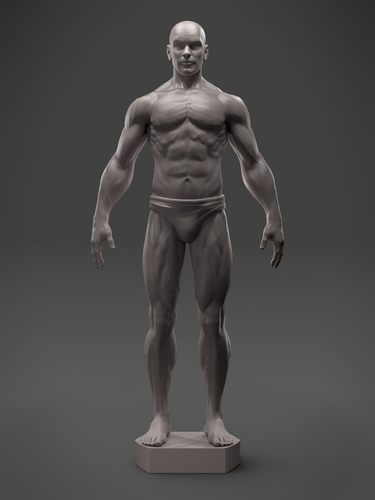 d.
"Birdhouse" (for three nests), 2020, 100x80x70 resin, 3D printing, fragment.
The first three works for the park were created and brought to the site. Each one took about two weeks to complete. These are bird houses, which we have fixed on trees; from afar, they resemble natural tree growths - "burls". The material for them was melted down fragments of sculptures from different years, which I combined into a single rather complex structure, designed to be populated by three families of birds each.
The inner surface of the ark houses is covered with a soft foamed polymer, and the outer surface is a protective hard shell of many naked human bodies and busts of historical figures, philosophers, poets, politicians, generals, etc. Thus, anthropocentric projections in the form of 3D printed figures serve as good insulation for the walls of bird houses. Over time, the busts and bodies will be covered with the secretions of the inhabitants, covered with biological growths and forest litter, finding a kind of rest in the natural environment that dissolves the narrative of their images.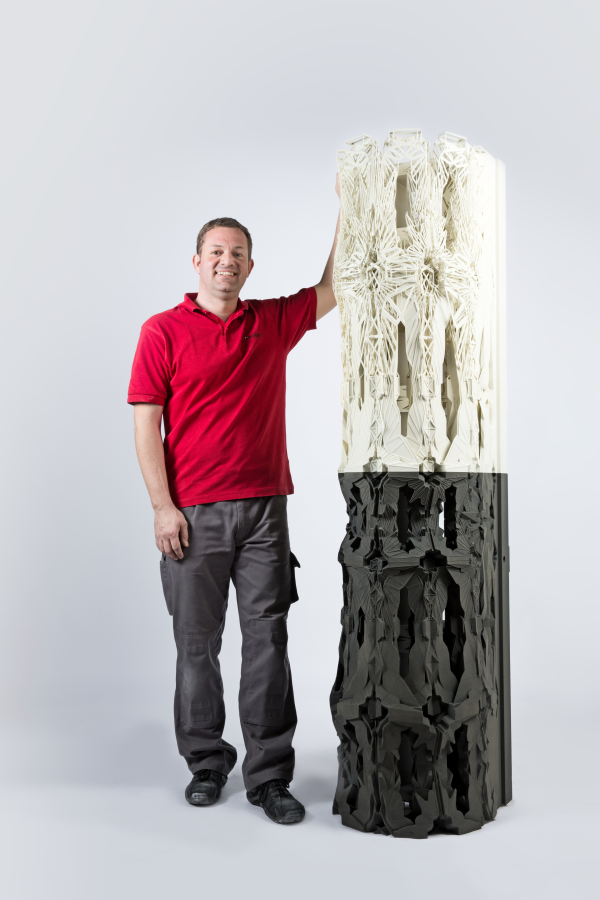 The finished sculptures were covered with a polymer to protect their bodies from UV rays and other bad weather. This project can be called intimate - it is about the fusion of art and nature away from human eyes. All the more stunning was the reaction of local summer residents who accidentally found out about the sculptures. In addition to complaints to Rospotrebnadzor, the forestry and the regional government, I received letters full of righteous anger, abuse and threats of physical violence in personal messages on social networks.
Where can I see the works?
From what can be seen at any time, a large interactive installation "Model of Bipolar Activity" in the St. Petersburg Erarta Museum. There is also a two-meter sculpture, consisting of many small details, "Kern" from the cycle "Paleogeomorphology". Right now I'm working on a large outdoor sculpture that will also have a lot of 3D printing. This sculpture will become part of the exposition of the Museum of Academician Pavlov in Koltushi (Leningrad Region).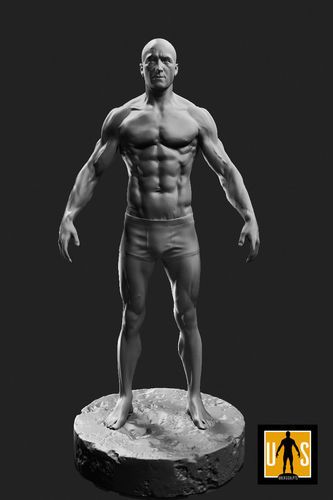 Well, those sculptures on the trees, which were mentioned above. You can come to the village of Gonginichi-Velikiy Dvor, Podporozhsky District, Leningrad Region, and see them with your own eyes, at the same time visiting the 21-meter-high Kavarga-Skit there.
"Revolutionary Substance", from the series "Archiving posthuman compost", 2020 plexiglass, 3D printing, polymers, 92X15, fragment.
Possibilities of 3D printing: art, fashion, medicine
Sculpture by Monika Gorchikova (Czech Republic)
Expressive sculptures by contemporary artists, dresses for fashion shows, architectural models and parts of the human body - a short guide on how to use 3D printing was compiled by Artyom Dezhurko .
3D printing was invented by American Chuck Hull in 1984. Modern 3D printers are capable of printing large objects, up to a car body; and use different printing techniques (stereolithography invented by Chuck Hull is just one of them). However, whatever the technique may be, the essence is the same: the printer creates an object by building up the material in layers.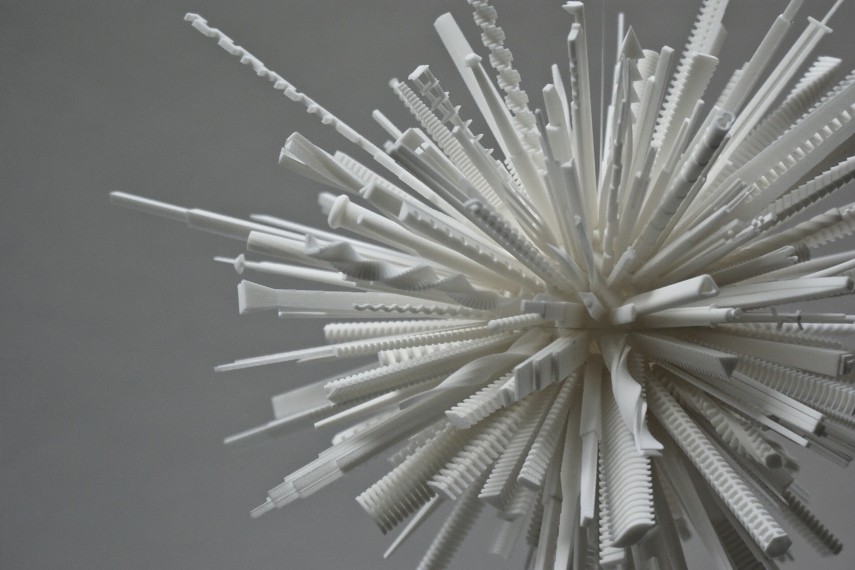 Thus, you can create an arbitrarily complex shape. 3D printers print from different materials: plastic, cellulose, ceramics, metals, sugar.
This material is an illustrated overview of how 3D printing is used today in various fields: art, architecture, technology, fashion, medicine.
Richard Dupont, USA
Nick Erwink, USA
"Princess", Eric van Straten, Netherlands
A modern 3D printer prints layers so thin that they can no longer be seen with the naked eye. Therefore, sculptors love it: 3D printing is the same casting, but technologically simplified and allowing endless replication of the object. Sculptures with her help are very different: from photographically accurate images of famous football players to the vicious postmodern statuettes of Eric van Straten.
Michael Hansmeyer and Benjamin Dillenburger. Digital Grotesque, 2015
Study paper by Andy Zheng and Christina Eromenok at RPI School of Architecture
PTW Architects.
Model of the Beijing National Water Sports Center, 2007
Most often, 3D printing is used for rapid prototyping - creating models of mechanisms and, especially often, architectural models. In addition, now 3D printers have begun to be used to produce large parts from which prefabricated houses are created. The Chinese company Winsun is experimenting with this technology.
In the automotive industry, 3D printing scale model production is widespread and seems to have completely supplanted the old plasticine sculpting technique. A model of James Bond's car from the movie "Skyfall" was printed on a 3D printer. And in 2010, a prototype of the Urbee car was created, the entire body of which was printed on a 3D printer.
ideas2cycles, Finland, The Fixer, 2012
Several bicycle frames have been created using a 3D printer (and even an entire Airbike bike - developed by EADS), but in their case there is no talk of mass production yet. More promising is the printing of couplings made of durable plastic, with the help of which in small "garage" bicycle workshops it is possible to assemble frames from factory metal tubes.
Gaudi chair (Bram Genin)
A mold is printed on a 3D printer, which is then used to cast the supporting structure of the chair.
Hot Pop Factory
Sculpture of Charles and Ray Eames DSW chairs scanned and 3D printed.
LINK system
Christian Sjöström, Sweden, 2015.
Prototype Node
Modeling in Grasshopper. Charles Fried, UK, 2015.
3D printed as whole furniture (e.g. Gaudi chairs, designed by Bram Genen, 2009) and piece by piece (designed by Benjamin Vermeulen), as well as connections with which prefabricated furniture can be assembled without using bolts and nuts. Such joints have been made before, but 3D printing has greatly simplified their production.
Noah Raviv. Hard copy collection. 2014
Noah Raviv. Hard copy collection. 2014
Chromat. Formula 15 collection. Spring-summer 2015
Michael Schmidt, Francis Bitonti. Dita Von Teese dress. Laser printing (SLS). 2013
Iris van Herpen, Julia Koerner, Voltage Show.
Print materialize. 2013
Iris van Herpen. Crystallization Collection. Summer 2010
Iris van Herpen. Autumn-Winter 2013-14
On a 3D printer, you can print elements from which plastic fabric is then woven. Either from this fabric, or directly from plastic, dresses, bathing suits, shoes are created. Iris van Herpen has released several collections of 3D printed dresses and shoes. United Nude prints shoes designed by famous designers and architects: Zaha Hadid, Rem Koolhaas, Ross Lovegrove. But the most famous piece of clothing created using this technology is Dita Von Teese's mesh nylon dress.
#Cast is a custom tire consisting of the letters that the patient most often typed on Twitter. Manufacturer FATHOM, designer Eva DeCapri (USA). 2014
Prosthesis on the model of the patient's skull. Photo from Walter Reed Hospital in Washington
Arm splint. The developers are UCLA School of Architecture and Urban Planning students Nicholas Solakian, Peter Nguyen and Derek Buell.
2013
Medicine is the most promising area for 3D printing. By scanning the surface of the body, it is possible to create fixation bandages that exactly match the anatomy of a particular patient, "custom" prostheses and implants that reproduce lost parts of the skeleton. One unfortunate man who lost half of his face had the missing half printed on a 3D printer. There is no photo of this person here, but you can easily find it if you wish.
Printer self-reproduction
There are printers that can print parts of themselves. Undoubtedly, in the coming years they will learn to breed.
Growing donor organs
3D printing technologies for living tissues and organs are being developed. Living cells are used as the material, with which the printer "seeds" the matrix.
The text was first published in the online magazine of the Rizoma Design School, edited by Tatyana Bakina.
Artem Dezhurko
Art and design historian, exhibition consultant and curator, architectural journalist.