3D printers europe
Buy 3D Printing Filament Online
Shop by category.
PLA
PET / PETG
Flexible
Carbon
ABS
ASA
PA - Nylon
Wood Filament
Metal Filament
Stone
Bio-Filament
PC
PCTG
Glow-in-the-Dark
PVA & Support Material
HiPS
PEEK
PP
PEI / ULTEM
PVC
DURABIO
Thibra
Castable
PVB (PolySmooth™)
PC-ABS
ESD
PVDF
Filaments: 1972 products
Sort by
RelevanceBestsellersCustomer ReviewsPrice, Low to HighPrice, High to LowNew arrivalsHighest Discount
3DJAKE ecoPLA -​ Bronze 6 Model types

Made in EU
High quality
Easy to print

Extrudr Green-​TEC PRO Black 6 Model types

100% natural raw materials
Outstanding mechanical & thermal resistance
Very good layer adhesion

3DJAKE niceABS Black 6 Model types

Made in EU
High quality
High layer adhesion

3DJAKE rPLA Black 4 Model types

Recycled material
Easy to print
Low warping

Polymaker PolyTerra PLA Sunrise Orange 2 Model types

More environmentally friendly
Easy processing
Good rigidity

Polymaker PolyTerra PLA Mint 2 Model types

More environmentally friendly
Easy processing
Good rigidity

3DJAKE rPLA White 4 Model types

Recycled material
Easy to print
Low warping

3DJAKE magicPLA Deep Space 4 Model types

Shimmering colours
ecoPLA base
Made in EU

3DJAKE ecoPLA -​ Black 10 Model types

Made in EU
High quality
Easy to print

3DJAKE ecoPLA White 10 Model types

Made in EU
High quality
Easy to print

Polymaker PolyTerra PLA Charcoal Black 2 Model types

More environmentally friendly
Easy processing
Good rigidity

3DJAKE magicPLA Metallic Emerald 4 Model types

Shimmering colours
ecoPLA base
Made in EU

3DJAKE PETG Black 10 Model types

Made in the EU
High-quality
Easy to print

3DJAKE ecoPLA Red 6 Model types

Made in EU
High quality
Easy to print

Fillamentum ASA Extrafill Metallic Grey 4 Model types

Weatherproof
High stiffness
High-quality optics

Fillamentum PLA Extrafill Wizard's Voodoo 2 diameters

Variety of colours
Easy to print
High accuracy in production

3DJAKE ecoPLA -​ Glow in the Dark 6 Model types

Made in EU
High-Quality
Easy to Print

Extrudr PLA NX-​2 Anthracite 4 Model types

Matte finish
Non-toxic
Good mechanical properties

colorFabb LW-​PLA Natural 2 diameters

Foam technology
Reduced weight
Matte surface

Extrudr XPETG Matt Black 1. 000 g

Recyclable
Good mechanical properties
High chemical resistance

colorFabb XT-​CF20 2 diameters

Extreme stability
High melting capacity
Low odour

3DJAKE ecoPLA -​ Dark Blue 6 Model types

Made in EU
High quality
Easy to print

Polymaker PolyTerra PLA Cotton White 2 Model types

More environmentally friendly
Easy processing
Good rigidity

3DJAKE ecoPLA Matt Black 6 Model types

Made in EU
High-quality
Matt finish
3D printers and other devices
Shop by category.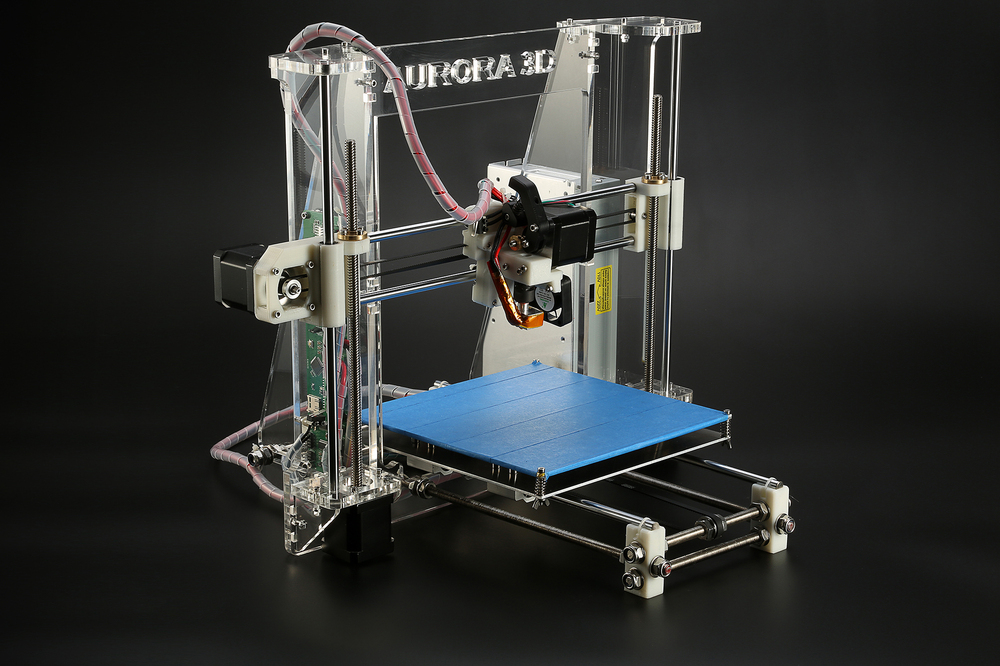 3D Printers
3D Scanners
UV Curing Chamber
Post-processing
3D Pens
Lasercutter
Multi-Material Upgrades
Vacuum Former
3D Printers & More: 173 products
Sort by
RelevanceBestsellersCustomer ReviewsPrice, Low to HighPrice, High to LowNew arrivalsHighest Discount
Anycubic Vyper

Cortex-M3 CPU
Automatic levelling
Magnetic PEI platform

Creality Ender 3 V2

New screen
Resume function
Quiet TMC2208 driver

Creality Ender 3 Pro

More stable aluminium frame
Easy removal of models
Large build space

Creality Ender 3 S1

Direct dual gear extruder
CR-Touch Automatic bed levelling
32-bit silent mainboard

Anycubic Photon Mono X 6K

For vivid 6K detail
Impressive print speeds
Powerful light matrix

3DJAKE Isopropyl Alcohol 1 liter

Isopropyl Alcohol 99. 9%
Very effective
Good cleaning properties

Elegoo Mars 2 Pro

Monochrome LCD
Larger build space
Multilingual user interface

Anycubic Wash & Cure 2.0

2 in 1 solution
Easy handling
360 ° treatment

FLSUN Super Racer

260 x 330 mm
Capacitive colour touch screen
High-speed 3D printing

Creality Ender 5 Pro

High stability and precision
Removable platform
Large construction area

Creality Ender 6

Intelligent features
Stable structure
Low noise

Phrozen Sonic Mini 8K

Ultra-high resolution of 22 µm (1152 ppi)
Extremely realistic textures
7. 1 inch mono LCD screen

Qidi Tech i-​Mate S

No assembly necessary
Ultra-light
More precise nozzle

Creality Ender 2 Pro

Lightweight and portable
Clip-on screen
User-friendly design

FLSUN Q5

Ø 200 x 200 mm build volume
Automatic leveling
32-bit mainboard with TMC2208 drivers

Artillery Sidewinder X2

Very large installation space
Automatic bed levelling
Titan extruder

Creality Ender 3

Large space
Heated print bed
Easy construction

Anycubic Kobra

LeviQ - Automatic Print Bed Leveling
Direct Drive Extruder
Modular design

LDO Motors Voron 2.4 350 Kit

Build volume: 350 x 350 x 350 mm
Includes comprehensive instructions in English
High-quality components

FlashForge Creator Pro 2

Independent dual extruder
Enclosed build space
Solid metal frame

Creality CR-​6 SE

Intelligent auto-levelling
Modular hotend
Reliable extruder

Creality Ender 5 Plus

Large space
Filament sensor
Dual Z axis

Elegoo Saturn 2

Build volume: 219 x 123 x 250 mm
8K monochrome LCD
7680x4320 resolution

Anycubic Photon Mono 4K

4K monochrome LCD
Large build volume
Fast print speeds
Production of 3D printers in Europe.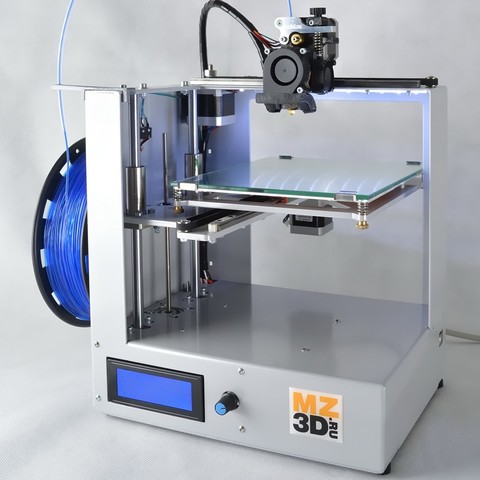 What blond birch trees are silent about ... / Sudo Null IT News market, with whom it is only possible (whom I did not meet - my beloved partner met), after which
decided "That's it, let's go! We are going to 3D"
Being, on the one hand, a dreamy and enthusiastic person, but on the other hand, a cynical and prudent businessman, before diving headlong into the industry, it was decided to shake the pool of 3D printer manufacturers vigorously before choosing an accent for future distribution.
I won't dwell on this stage too much, I'll just say one thing: they were "shaking" with uncomfortable questions, meetings, real tests, weighted price comparisons - companies from the top 10 brands that occupied the media space, the low-level segment was not considered in principle due to strictly defined competence distribution groups.
And so, in April of this year, we were thrown by a wave in the Spanish town of Navarre, where I personally saw the European level of assembly of 3D printers at factory bq , which I wanted to share with you, not forgetting the "cherry" at the end of the story.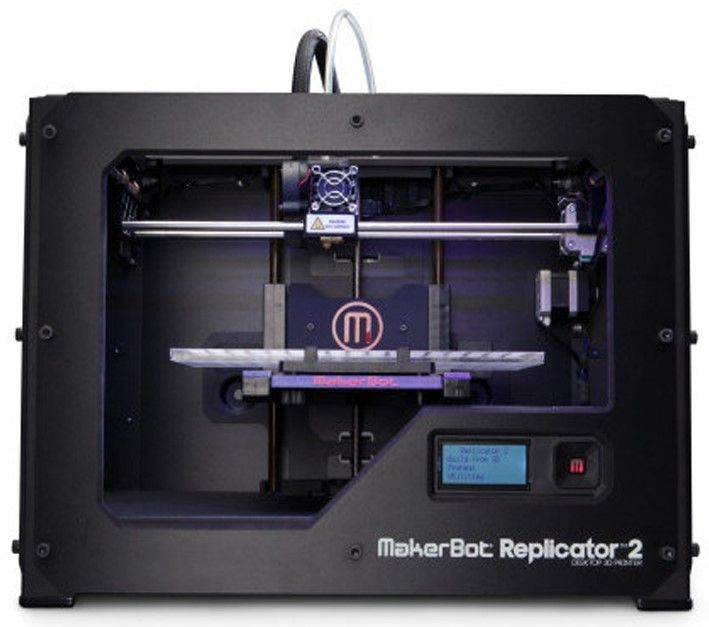 The town where the factory of the company bq is located, producing Witbox printers, as usual for Europe (and I have been to many factories in Europe and China), is very small and expectedly romantic:
In the morning after arrival to the city - we went to the factory ourselves, the meeting was somewhat chaotic, because on the same day, more distributors from Italy and Colombia arrived at bq.
It was all the more interesting for me to see the production through the eyes of a person for whose arrival there was no time to prepare (by building the Potemkin villages according to a custom known in Russia).
What can I say, after the Chinese cold, poorly lit workshops with girls wrapping themselves in warm clothes with belongings on the desktops, the European assembly is always like oil for the soul.
Immediately striking: Space and Cleanliness
We were taken step by step through the entire production, allowing us to take general photographs without zooming in.

Below are the most interesting of them, in my humble opinion, with a few comments:
At the first stage in production, tables with guides are assembled, fixed inside the platform, and then the control electronics are fixed.
Under each printer, there is CHECK list , in which the assemblers mark the operations performed, and the intermediate testers check the operability or lack of it at a certain stage (these are white sheets inside each Witbox printer in the photo):
External electronics - installed by blue collar guys on this line. they also test this electronics:
In the next room we found FANUC Robodrill - in fact a large 3D printer, but in a non-additive manufacturing format.
Seeing it, the engineer of our company, who came to study, trembled and began to excitedly whisper in my ear that "this thing is worth more than anything that is here," which made me worry for no apparent reason.
Our question: "What is it used for?" was shown to us on a stack of these spare parts stacked side by side.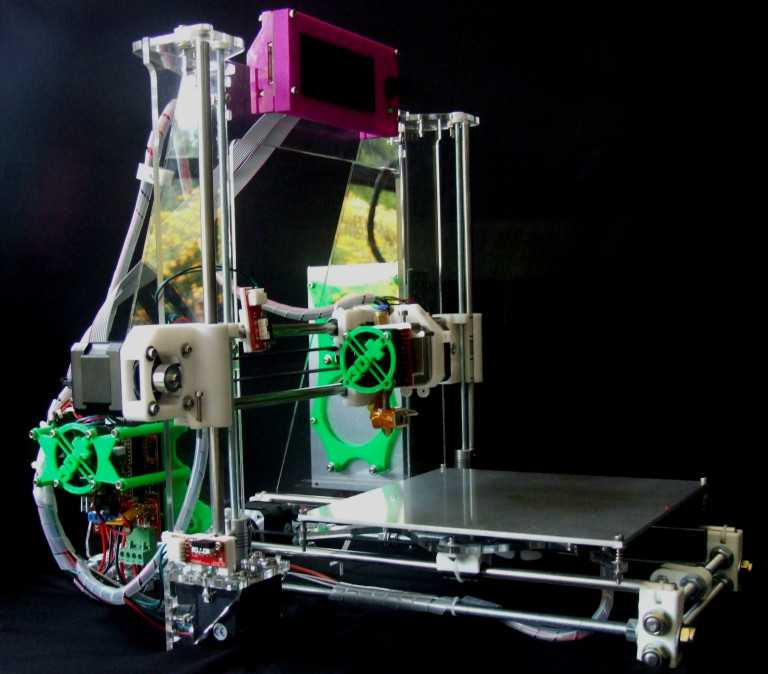 This is a snap-box for the electronic filling of the printer, the Spaniards in bq grind it on their own:
Then followed the phrase that made me think:
"We used to print these boards on our own Witbox 3D printers, but with an increase in production it became absolutely unjustified in terms of time costs"
Guys from Russia, manufacturers of 3D printers, often boasted to me that many of the spare parts for their "gadgets" are produced on their own printers.
It can be concluded that the number of units produced is hardly large in these specific cases and can indirectly indicate a small amount of accumulated production experience.
Next to FANUC is the Laser Cutting Plotter , which makes the outer bright panels for the future printer.
Maybe I called it wrong, but for me, an office rat, such large machines, before my eyes turning huge sheets into beautifully shaped, ready-to-install external panels with a logo on board, always make a fascinating impression.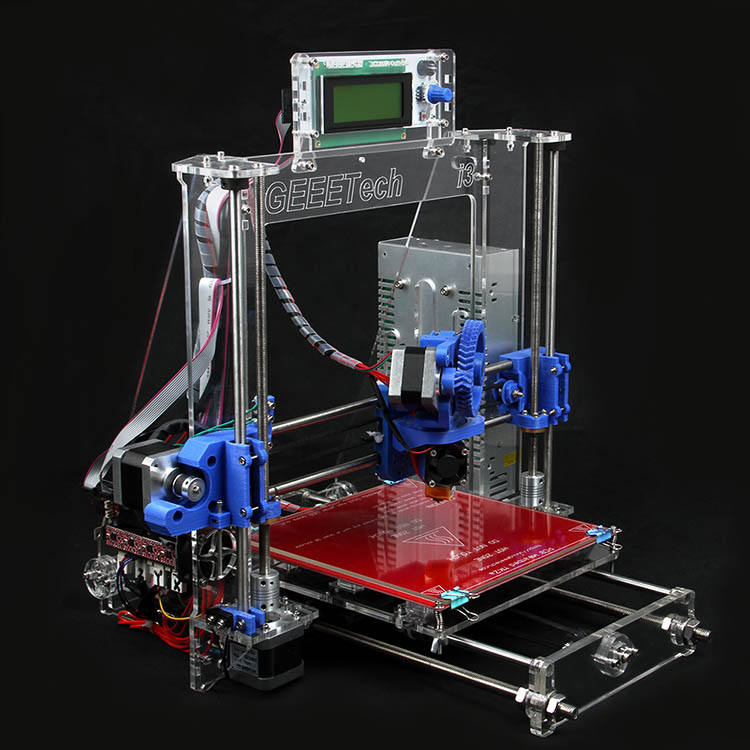 Even before the panels are installed, each printer is started to print a calibration pattern (below you will see a number of these printing Witboxes).
If the test is successful, the printer goes to packaging. At the same time, the model printed on this particular printer MUST be put into the box.
Doesn't pass the test - they make an additional adjustment to the victorious one.
Here I trembled again and for a long time fascinated looked at the bluish backlight of the print area, appreciating with peripheral vision an elegant solution for laying PLA plastic without the flip over the top, which is standard for most devices of this kind:
Printers that have passed the print test are equipped with external panels (yellow, black or white):
to play around" to our engineer, who became very close to like-minded Spanish engineers during the short time of our visit):
I liked EVERYTHING on the final packaging.
1. Double box - beautiful inner and outer shipping:
The guys from bq said that the printer in this package can withstand a fall from a height of 1 meter:
- Reel PLA - plastic (two for Witbox printer with two extruders)
— 4GB SD - card
— Additional HOT END — extruder nozzle (I almost burst into tears when I saw it, and girlishly framed the photo as a token of sincere gratitude for such attention to customers):
- Instructions and warranty card for 2 years operation
shipments to Madrid, main warehouse bq
after the mandatory palletization procedure:
In the morning - this (printed on a Witbox 3D printer, as evidenced by the inscription on the board) forklift
… will load them onto a truck bound for sunny Madrid, so that the "swallows" will then fly around the world…
Koda. Curtain.
Cherry
(which was promised above):
Why is the actual post placed in the hub Open Source ?
At the end of our trip we asked the Europeans:

Why are you, an absolutely successful IT company, second in the market in Spain in sales of smartphones and tablets, investing in the production of 3D printers?
Why are you so actively sharing information with us, investing your time, effort and money, including in the Russian market?
Are you not afraid that the #Chinese will come and eat you? Aren't you afraid that manufacturers in Russia will be able to knock out all Europeans and Americans from the 3D printer market?
Are you confident in the long term of your strategy?
The answer of Mario and Antonio from bq threw me into complete confusion:
We are NOT afraid of the Chinese.
The exact scheme of the WitBox 3D printer with all the spare parts is posted on our website:

Download, do it yourself.

We are deeply convinced that this data should be available so that the entire engineering community can hot-start the printer to the ideal, and the culture of production, its level, believe us, is extremely difficult to repeat.
There is nothing to fear here.
In this connection - to the inquisitive inhabitants of Habr POLL :
The first in Europe and the only showroom in Russia of 3D printers and 3D printing is 1 year old!
Moscow, 04/28/2014 - SIU System - authorized distributor of 3D Systems (USA) - the world's leading manufacturer of 3D printers and 3D printing solutions, is pleased to announce that 3D-Store, the first in Europe and the only showroom in Russia 3D technologies, turned 1 year old.
A year ago, breaking all possible stereotypes, SIU System opened a 3D-Store showroom - the first in Europe and so far the only one in Russia.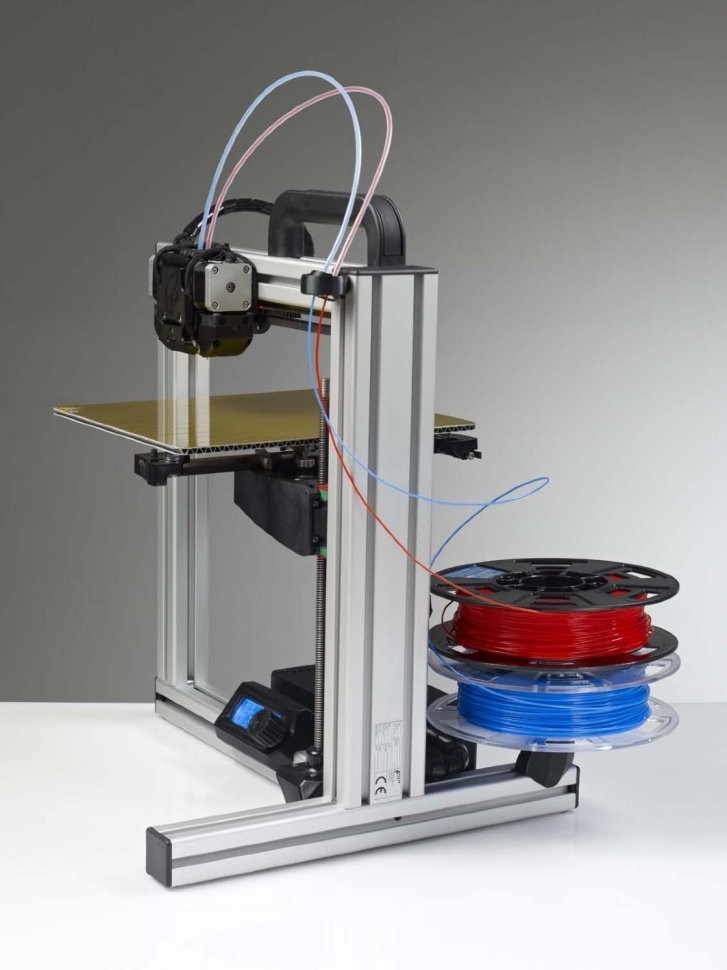 SIU System has set itself the goal of bringing what once seemed fantastic technologies to the mainstream and is confident that there has been a huge leap in this direction over the past year.
Today, the 3D Store is not just a place where you can buy a 3D printer and order 3D printing services. It is the center of attraction for everyone who is interested in and lives in the technologies of the future. The slogan of 3D-Store: "Where the future takes shape" perfectly reflects this concept and the meaning of the company's work.
During the year of the 3D-Store showroom several hundreds of materials were published, including analytical articles and interviews with the participation of the company's experts, as well as TV stories and photo reports. Among the permanent partners of the company there are large educational institutions, incl. British Higher School of Design, InnoPark children's scientific discovery center, Media Markt and MVideo chain retailers, Yakimanka shopping center, and many others.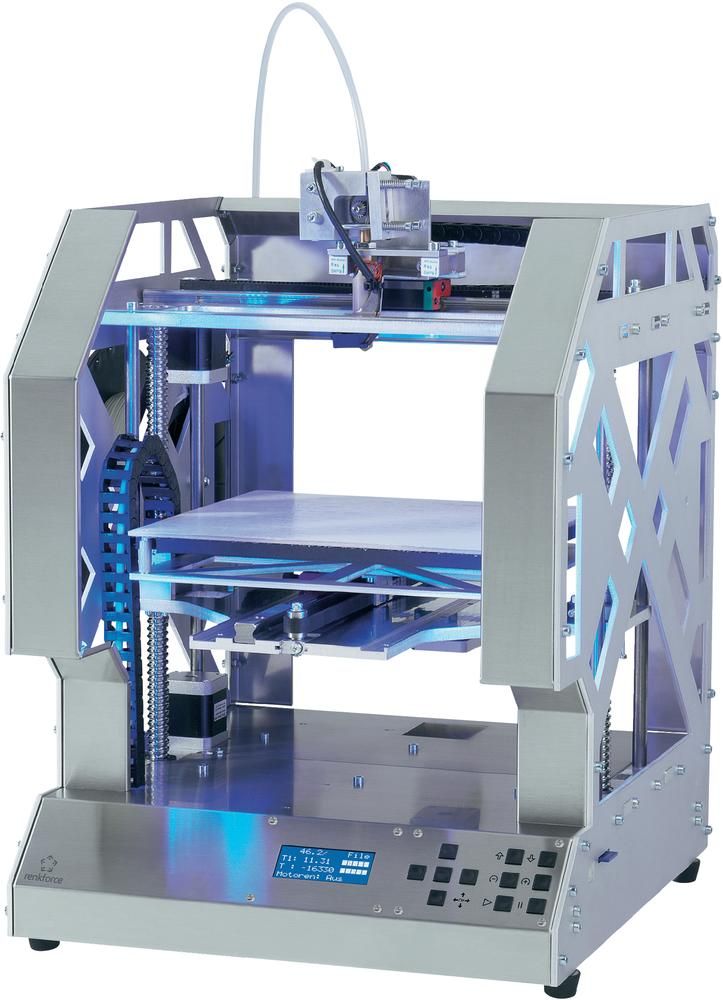 Recently, SIU System and 3D-Store acted as an official partner of the largest Russian digital conference Conde Nast Digital Day, as well as 3D Print Expo, the first major exhibition of 3D technologies in Russia.
Ashkhen Hovsepyan, CEO of SIU System and founder of 3D-Store, commented: "3D technology has a great future, and it's only a matter of time. 3D printing allows you to look for new approaches, try different methods and experiment in every possible way. Every day, interest in 3D technologies in the world is growing, and more and more people come to us who want to join the evolution of printing and learn a lot about the widest possibilities that 3D printers open up for all of us. We offer our customers not just the embodiment of their ideas in 3D. We invite you to come and "touch" these ideas, to see for yourself the phenomenality and ease of use of 3D technologies."
O 3 D - prints:
it has experienced a revolution in its development, still continuing to improve and become more accessible to ordinary consumers, as well as opening up endless opportunities for manufacturers.
The relevance of 3D printing technology adds the possibility of its application in all industries and businesses. A design model printed on a 3D printer can not only serve as a prototype of a future product or an effective advertisement for a customer, but also become a functional part of a finished product. If some time ago it was possible to talk about the production of prototypes in 3D, now small-scale production is more than 20% of all models. This is achieved on 3D printers by increasing the number of print materials, quality, accuracy and speed.
3D printing can make production not only efficient, but also very flexible. Making changes to the design of a part is no longer difficult - it is enough for an engineer to sit down at a computer and work on an electronic drawing in order to immediately produce an updated sample or a whole series using 3D printing. Thanks to these opportunities, 3D printing technology is already revolutionizing the industry.
Medicine is another of the most important and most promising areas for the development of 3D technologies.