3D printed demogorgon
Creating the Stranger Things' Demogorgon Monster with 3D Printing
With Stranger Things season four now available for our viewing pleasure - we thought we'd refresh you all about how the Stranger Things' Demogorgon monster was brought to life with Formlabs technology.
One of the most popular articles on our blog is 3D Printers in Films. On the big screen, 3D printing has played a role in manufacturing some of the coolest recent film props, such as Kylo Ren's hilted red lightsaber in Star Wars: The Force Awakens, and RoboCop's suit in the 2014 film RoboCop.
It has to be said, that the practical application of 3D printing is incredibly useful for visual and special effects studios. 3D printing is being used in almost all big budget sci-fi films now, to manufacture prototypes and props that will be used and abused by actors.
The benefit of 3D printing to VFX and SFX studios is that it allows their artists and designers to communicate their ideas faster, and for new models to be created in less time than it takes to film a scene.
TV, of course, is not immune to the charms of 3D printing either, although its practical application is not widely written about compared to Hollywood. So, it makes a refreshing change to hear that Stranger Things' creators, The Duffer Brothers, partnered with VFX studio Aaron Sims Creative (ASC) to 3D print a terrifying, ghastly model of the Demogorgon Monster, a predatory humanoid creature that doesn't eat humans for food, but for sport.
Bringing Nightmares to Life
When The Duffer Brothers began production of the Stranger Things series for Netflix, they wanted to try something different - they wanted to create authentic 80s sci-fi nostalgia, with a practical effect for their monster. So, they approached Aaron Sims Creative (ASC) with their vision, in the hope that they could create what they were looking for.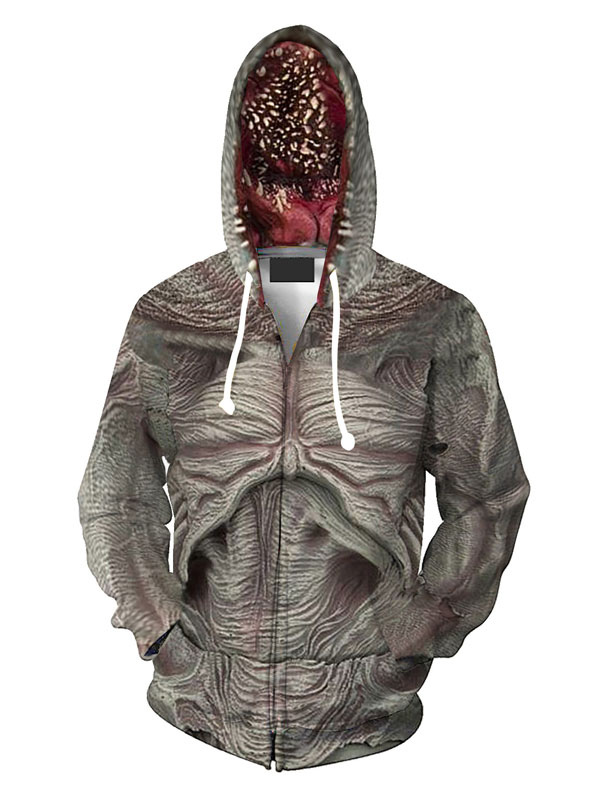 ASC decided that the best course of action would be a hybrid approach, rather than a 100 per cent practical one, and that 3D printing would be used to create maquettes of the Stranger Things' Demogorgon Monster. For this, the team chose Formlabs 3D printers, because the stereolithography technology offered more detail than the FFF competition.
Aaron Sims, co-founder of ASC, explained in a blog post on the Formlabs website how and why his team got involved: "My background being practical, we always try to figure out the simplest method that's going to make it the most effective, the most realistic, and not overbuilt. Because it's a TV show, it has to be done really quickly."
"The Stranger Things' Demogorgon was one of the first prints that we did using our Formlabs 3D printers, and we were amazed. Before that, we had always outsourced printing. So to be able to grow it in-house, and see a design that we helped create from the very beginning printed right in front of us, was kind of an amazing thing.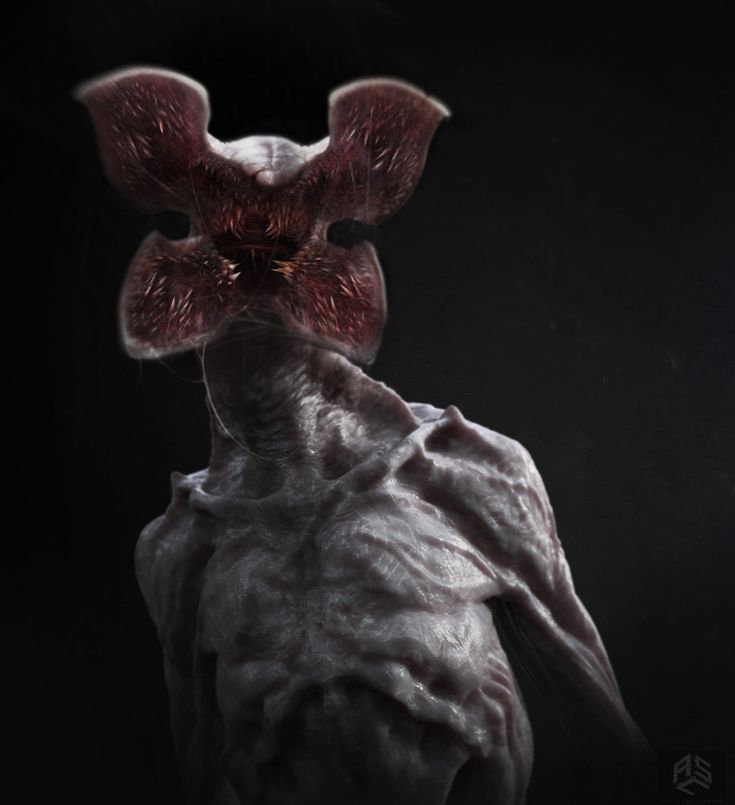 It was like going back to the days of when we used to sculpt with clay," said Sims.
Here's the initial sketch of the Demogorgon Monster which the directors worked from:
And here's the digital 3D version of that sketch:
After the digital assets were created, the ASC team looked to 3D printing to bring their ideas to life and create model maquettes. Here's a photo of the Demogorgon Monster being printed:
And here's the model being prepped for presentation to the directors:
This photo of the Demogorgon Monster maquette, after painting, shows just how much detail 3D printing can capture:
To find out more about how the Duffer Brothers and Aaron Sims Creative used 3D printing in the production of Stranger Things, read the original blog post on the Formlabs website here.
Demogorgon Print - Etsy.de
Etsy is no longer supporting older versions of your web browser in order to ensure that user data remains secure.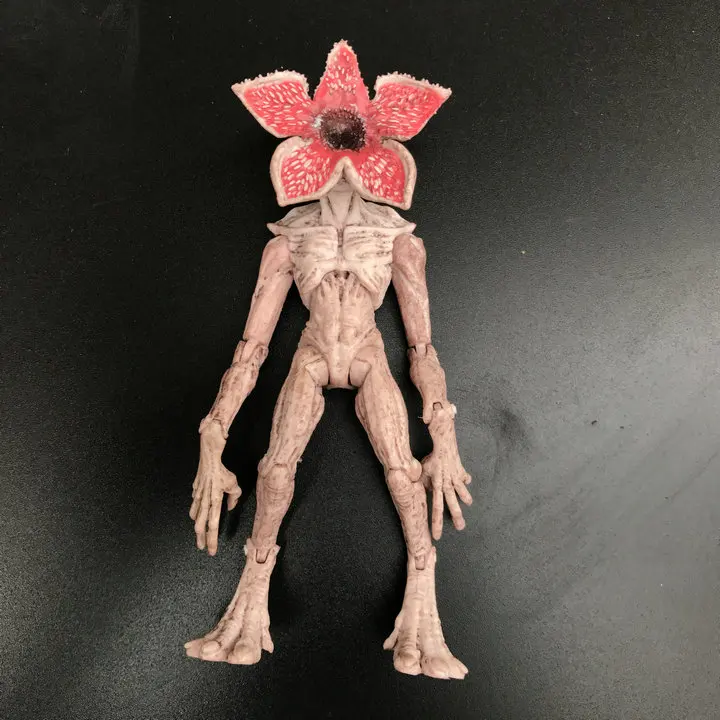 Please update to the latest version.
Take full advantage of our site features by enabling JavaScript.
Find something memorable, join a community doing good.
( 394 relevant results, with Ads Sellers looking to grow their business and reach more interested buyers can use Etsy's advertising platform to promote their items. You'll see ad results based on factors like relevancy, and the amount sellers pay per click. Learn more. )
Sitemap
About us
Contacts
Payment
News

3D Systems launched 3D anatomical modeling
US Marines use LulzBot 3D printers to successfully continue their mission
What to print on a 3D printer by March 8? 15 models to download
3D prosthetics improve life in the world's poorest regions
4D Printing: The next step in additive manufacturing?
Chocola3d: Your own 3D chocolate factory
How Formlabs' 3D printing brought Demogorgon's 'Stranger Things' to life
Transfer of deformed geometry between ANSYS
modules
N. S. Starck Announces New AMPERPRINT® Metal Powder for Additive Manufacturing
SurfNet Machine Science creates 3D models from 2D images
Disaster response with 3D printed drones
3D Printed Prosthetic Third Thumb Gives Superhuman Powers
3D Printing in the US Army
Volkswagen Autoeuropa uses 3D printers to make production tools
TDL Systems from Canada offers pre-order, custom 3D printed sandals
LEAP Jet engines with 3D printed parts dominate Paris Air Show
3D printer, 1980s invention that triumphs 30 years later
3D systems at Paris Air Show
FDM 3D printing designed for supersonic takeoff
Hand spinner - a selection of free 3D models
World's first clinical trial of 3D printed bionic hands for children begins
3DTrophyFactory makes the 'world's largest' 3D printed trophy for the PES World Championship Finals
Formlabs hits the market again with Fuse 1 $10K SLS 3D Printer
3D Systems Introduces New 3D Printer, Materials and Software
3D printing brings researchers closer to bionic skin sensors and the future of wearable technology
Max Planck Institute for Intelligent Systems 3D prints drugs
3D Printing Machine Sends Vector Satellite Space Station into Space
Binghampton University to 3D Print Pancreas for Type 1 Diabetes Patients
Luxexcel receives $10M investment for 3D printed lenses
Researchers have developed an infill algorithm for stronger and faster 3D prints FDM
NASA research on 3D printed spatial fabrics for international missions
Kodama Launches Kickstarter for $100 Obsidian Professional 3D Printer
3D Systems Launches Advanced Prototyping Support Quickparts
3D Systems Introduces Solid Organ Biotransfer Agreement Starting with Lungs
Exploring 3D Printing in Furniture Design: Contemporary Furniture Jon Christie
Shoes from Polish Design Graduates 3D Print Eco-Friendly Shoe
On April 22, the KNOW-HOW FEST will be held at the Karavan shopping center - a festival of a new format for the whole family!
Roboze releases a new 3D printer - New Roboze One
3D Systems cut the price of the ProX SLS 500
3D printing news: Stratasys, MakerBot, Aleph Objects
3D printing in the next five years according to Florian Reichl, CEO of trinckle
3D printed Italian motorcycle Volt Lacama takes off from 0 to 62 mph in 4. 2 seconds
3D Systems aims for mass platform customization Figure 4
US Navy Introduces 3D Prototyping Innovation at the Pentagon
3D Platform improved its "WorkBenchPro" platform
Stratasys uses 3D printers in hospitals to help US veterans
GE 9 Enabled Carbon SpeedCell Additive Manufacturing System Data Sheet0004
3D printing puts theoretical mathematics into practice to create hyperelastic metamaterials
Additive Industries and their invention MetalFAB1
Voodoo Manufacturing targets 24/7 3D printing with Project Skywalker
robot arm
3D printing in the next five years by Naomi Wu aka Sexy Cyborg
DM3D - 3D printing technology based on
deposition
Make your own 3D printed glow bricks for Lego
10 days left to submit your project to the 3D Pioneers Challenge 2017
3D Systems decided to diversify? If yes, why?
42 Most Influential Women in 3D Printing
3D printed train seats help POLGAR KFT save on cost and lead time
Apis Cor prints with a 3D printer at home in just 24 hours!
Boeing receives a patent for a virtual library of 3D printable aircraft parts
Do you think that there are no 3d printers for $100? Here's one of those for you! Meet the STARTT
printer
Monster Hunter
3D Printing Contest Winners Announced
3D printed grenade launcher successfully passed tests
Australian man arrested for trying to sell 3D printed guns
How 3D printing helped create Ghost in the Shell robot geisha masks
Disney acquires startup MakieLab, which 3D-prints 9 dolls0004
McDonald's and NASA Collaboration: A New Straw for the Joy of Receptors
3D printing: own biobots
Designer Babette Sperling has developed a new material for clothes
3D printed: Walkers for the disabled 3D printed
Google, BMW, Lowe`s Invest $45M to Launch Desktop Metal
3D Printer
20 romantic 3D models for Valentine's Day
Sculpteo 3D-printed bicycle has traveled 1000 km
Mark Zuckerberg 3D printed a gift for his dog
Titan Robotics introduces Cronus, a massive 3D printer developed with Autodesk
3D printing: AM boom set for 2017
Sculpteo announces new "Agile Metal Technology" software
A car enthusiast 3D printed a model of the Chevrolet Camaro
engine
3D printed Christmas decorations
For the Christmas holidays, you can print a gingerbread house on a 3D printer
10 Christmas decorations on a 3D printer
Designers use 3D printing to decorate the interior of a fashion store
3D printer from MICRON3DP for 100 micron glass
3D print your own laugh and launch into space
3D candy printer coming to UK + Chocolate3d
Top 10 Industrial 3D Printers Fall 2016
Browse the best free 3D printable resources
7 Cool Things You Can 3D Print
Medical 3D printing market will grow by 17. 5% annually
3D PrintSoften at Ukrainian Vapor Week
Invent3D 3D printer on trial with USMC
FEND Folding Helmet, for cycling, 3D printed
Top 30 3D printed costumes, accessories and decorations for Halloween
From Geeky Toy to Serious Business - Three Years of 3D Printing Evolution
3D Systems announces new strategy for 3D printing, from prototype to production
4ekolka city electric car - 3D printed
3D printed human with the most realistic internal organs
3D printing of cakes by Kharkiv architect
3D printing for printing on fabric
Amy Purdy opened the Paralympics in a 3D printed dress
Student creates a fully 3D printed camera
Flam?D Introduces
Fully 3D Printed Bike
Sports brands use 3D printing to create equipment for Olympians
Voxelworld Fashion Show Only 3D Printed Models Showcased
BCN3D Technologies Unveils Moveo
3D Printed Mechanical Arm
The police 3D printed copies of the victim's fingers to unlock the smartphone
Mercedes-Benz Parts Launched on
3D Printer
How Daihatsu uses 3D printing technology
Stratasys used 3D printing to create this summer's puppet blockbuster
3D printing will make it easier for infantrymen in the US Army
3D Printed Inupathy Harness Helps Understand Dogs' Emotions
Colombian student creates 3D printed clothes
Sculpteo releases state of the art 3D printing industry report
The spread of 3D printing technology in China: new trends
3D printers, TECHNO DAY at KidsWill!
McDonald's ads used 3D printing and stop motion animation
Under Armor and Autodesk Unveil Customized
3D Printed Sneakers
Soft Engineering Group will take part in the techno-vestival "Techno Day" in KidsWill
Magic Candy Factory 3D printer will print candy at Dublin Airport
Sale of personal 3D printer EASY3DPRINT
What do you have for dessert for lunch?
3D Printer, Goodyear Eagle-360 Tires, Autonomous Vehicle Safety Improvement
3D printed robotic arm
New 3D Printing Pen: 3Doodler Start for Kids
3D printed stainless steel bike frame
Archelis will help surgeons reduce fatigue during long operations
3D printer helps to study human anatomy
3D software - ANSYS SpaceClaim Direct Modeler
3D Printed Phits Insoles Win ISPO
Award
Philips introduces the world's first 3D printed personalized electric shavers
3D SYSTEMS - 3D printing robot SLAbot-1
Funky 3D Faces Offers Lego 3D Printed Selfies
Global 3D printer market grew by 35% in 2015
NASA Announces Finalists for
Martian Colony Design Competition
3D printers

Office

ProJet 1200
ProJet 1000
ProJet 1500
ProJet 160
ProJet 260C
Project 360
Projet 460Plus

Professional

Project 4500
ProJet 5000
ProJet 5500X
Projet 660Pro
Projet 860Pro
ProJet 3510 SD
ProJet 3510 HD
ProJet 3510 HD Plus
ProJet 3500 HDMax
ProJet 3510CP
ProJet 3510 CPX
ProJet 3510 CPX Plus
ProJet 3510 CPXMax
ProJet 3510DP
ProJet 3510MP
ProJet 6000 SD
ProJet 6000 HD
ProJet 6000MP
ProJet 7000 SD
ProJet 7000 HD
ProJet 7000 MP
Project MJP 2500
ProJet MJP 2500 Wax
ProJet MJP 3600

Industrial

ProX 500
ProX 950
iPro 8000
iPro 8000 MP
sPro 140
sPro 230
sPro 60 HD
ProX 100
ProX 100 Dental
ProX 200
ProX 200 Dental
ProX 300
VX 500
VX 500 HD
VX 1000

Food
Easy3DPrint
Support

3D printing models
Question/Answer
Selection of 3D printer
3D printer software
Order 3D printing
3D printer rental
remember the main events of the three seasons of the series "Very strange things" - Movies and series on DTF
Who is Eleven, with whom the main characters fought and which characters did not survive the events of the show.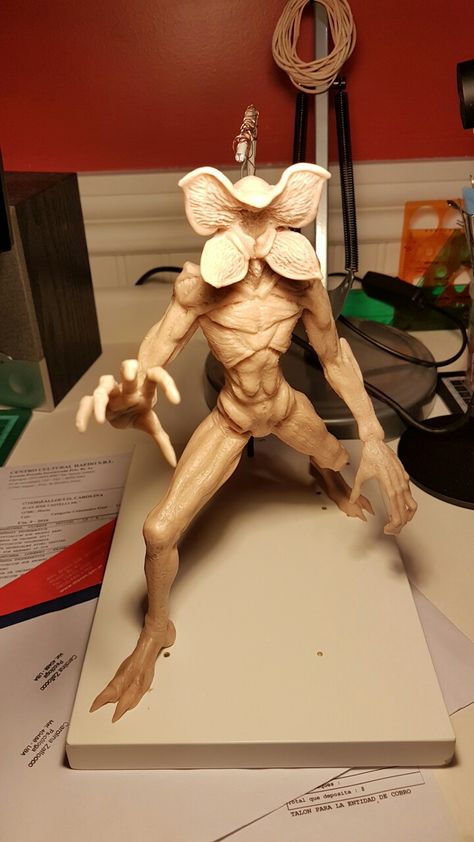 22 450 views
On May 27, the fourth season of Stranger Things, one of the main Netflix shows, starts. In the world of the series, only a few months have passed since the events of the last series, but we met with the heroes as much as three years ago.
So it's worth remembering what the characters went through in the 25 episodes of Stranger Things.
First season
The main characters of the series are teenagers Mike, Dustin, Lucas and Will, who live in the small town of Hawkins. They go everywhere together and love to play Dungeons & Dragons. After the next game, Will returns home, encounters a mysterious creature and disappears.
The rest of the trinity goes in search of him, but in the surrounding forests they find only a strange girl who speaks little and has telekinesis. She calls herself "Eleven", but new acquaintances prefer to call her Eleven.
Here they are, from left to right: Mike, Will, Lucas and Dustin
Of course, it's not just his friends who are looking for Will.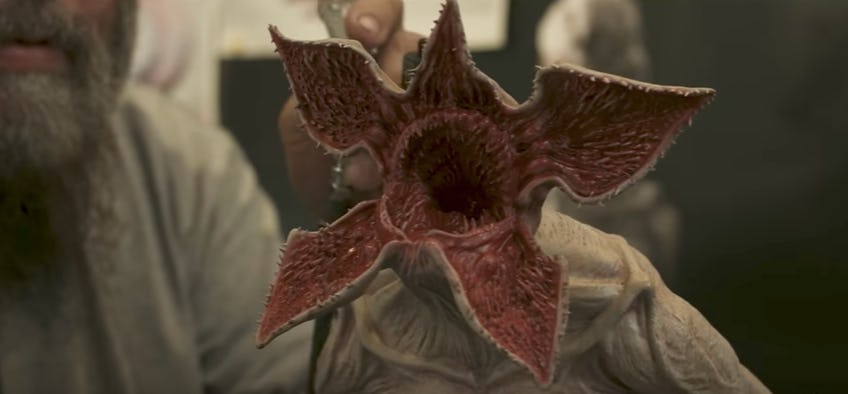 His mother Joyce is actively involved in the search for the child, who enlists the support of the local sheriff Jim Hopper.
Joyce is sure her son is alive and somewhere else. The woman constantly receives phone calls with interference and it seems to her that Will is trying to contact her using electricity. She ends up being right.
Other heroes are involved in the investigation. First of all, Mike's sister named Nancy, her boyfriend Steve, as well as friend Jonathan - the older brother of the missing Will. They are united by the search for another missing person - Barbara, Nancy's friend. Later it turns out that she, unlike Will, died.
Steve, Nancy and Jonathan
Meanwhile, the main characters get to know Odie better. It turns out that their new friend escaped from the Hawkins National Laboratory, where the head of the institution, Martin Brenner, experimented on her. The girl from birth had unusual abilities, and the doctor tried to strengthen them in order to gain an advantage in the Cold War.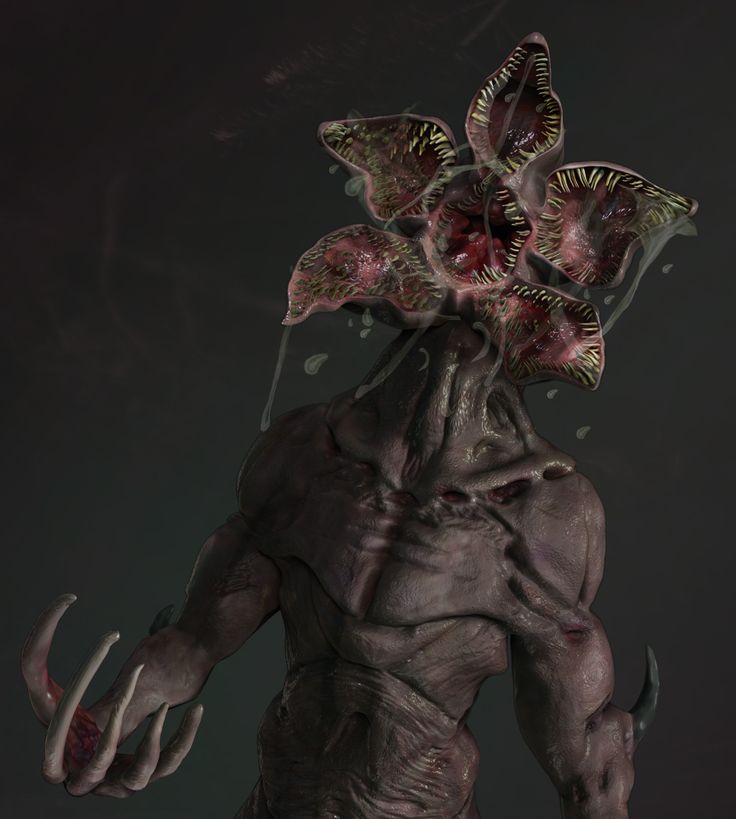 Odie was often placed in a special tank, her eyes were closed and she was put into a trance. This way she could communicate with other people over vast distances: Brenner usually had her spy on the Russians.
Eleven
But one day Odie saw a monster, and tried to make contact with him at the insistence of the doctor. At this moment, the gates opened between reality and the dimension of a terrible creature, which was nicknamed the "Inside Out" (another translation is "The Other Side"). The monster began to travel between worlds and seek out victims.
Will was one of the first to be dragged into the Upside Down by the creature. Accordingly, Odie, familiar with the other world, could help bring Will back home. When Mike, Dustin, Lucas find out about all this, they immediately call the monster "Demogorgon" - in honor of the terrible creature from D&D.
Demogorgon
Joyce and Sheriff Hopper find some more information about Odie's past.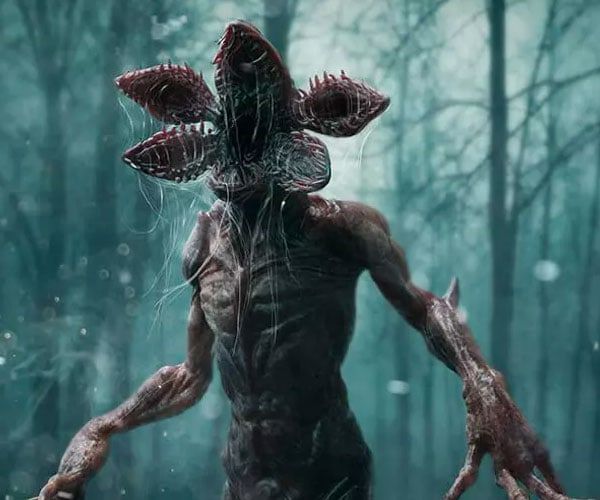 So, the girl's mother worked for Brenner and they also experimented on her. When the woman gave birth, her child was immediately kidnapped: it is quite possible that the doctor personally did this.
At the end of the season, the lines of almost all heroes are united. They repeat Brenner's experiment so that Odie finds Will and Joyce and Hopper are taken to the Upside Down from the Lab after making a deal with the doctor. Nancy, Steve and Jonathan, in turn, encounter the Demogorgon and nearly succeed in killing him.
Brenner tries to get Odie back and attacks the school where the children are hiding with the military. However, the girl does everything to avoid falling into the hands of her tormentor, and kills many attackers. Immediately, Demogorgon comes running to the school to the smell of blood, finishing off the surviving military.
Only Odie can stop him, but she puts all her strength into the attack and disappears after the monster's death. Mike reacts worst of all to the "death" of the girl, who has feelings for her.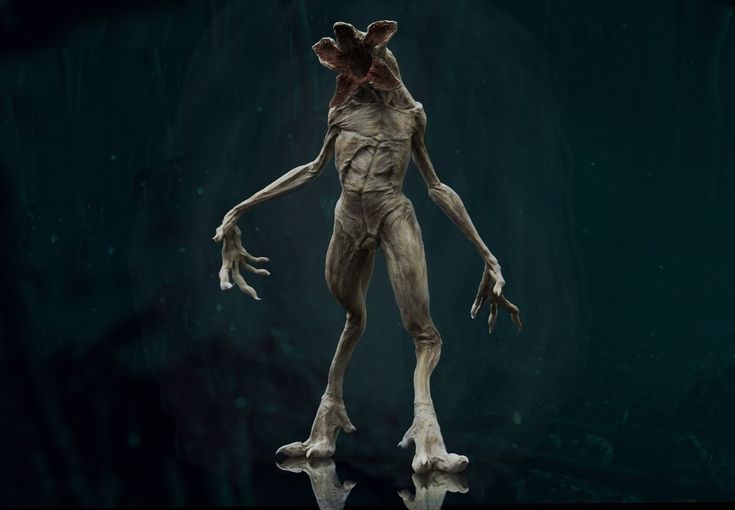 At the end of the last episode, Dr. Brenner goes missing, and Joyce and Hopper rescue Will from the Upside Down. However, the boy still retains a connection with another dimension.
Recap of the season from Netflix for more visibility
Second season
A year has passed since the events of the first season, and life in Hawkins has returned to normal. Mike, Dustin, Lucas and Will meet new classmate Max and accept her into their group, while Joyce begins dating a new acquaintance, Bob. But soon strange events begin again.
First of all, no one can understand what is happening with Will: the doctors believe that the boy developed post-traumatic syndrome after the events he experienced. But in reality, he constantly sees hallucinations in which he moves to the Upside Down and meets a new monster that seems much more dangerous than the Demogorgon. As a result, the creature takes control of Will and with the help of him monitors the inhabitants of Hawkins.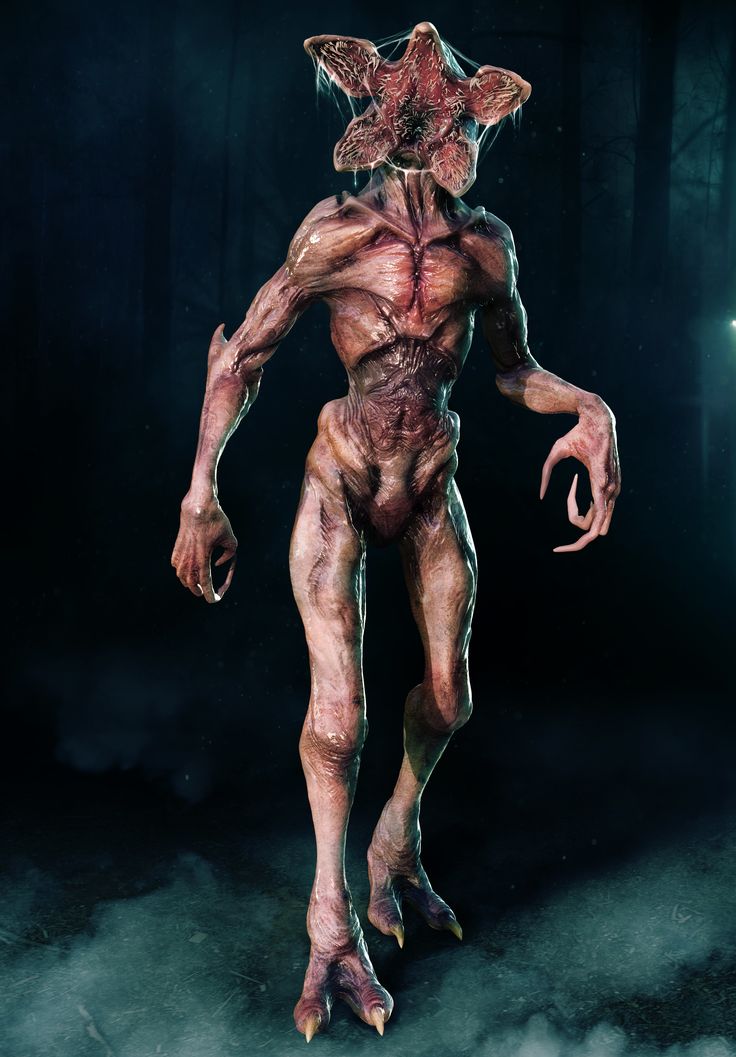 The monster is called the Mind Flayer, and it gradually infiltrates the real world. The creature controls not only Will, but also several Demogorgons: several monster larvae fall into Hawkins, which grow rapidly. One of them, by the way, lived with Dustin for some time, since the boy did not suspect what kind of strange creature he came across.
Other heroes are also busy: Sheriff Hopper, for example, is looking after Odie. It turned out that the girl, after defeating the monster, ended up in the wrong side, but then got out into the real world. Odie wanted to go to Mike, but she was frightened by government agents visiting the boy's family.
Hopper and Eleven
Soon the sheriff found the girl and settled her in his grandmother's abandoned hut. Odie lived there for a whole year, not communicating with anyone except Hopper. For the sheriff, this situation turns out to be an opportunity to save the girl, who is still being hunted by scientists.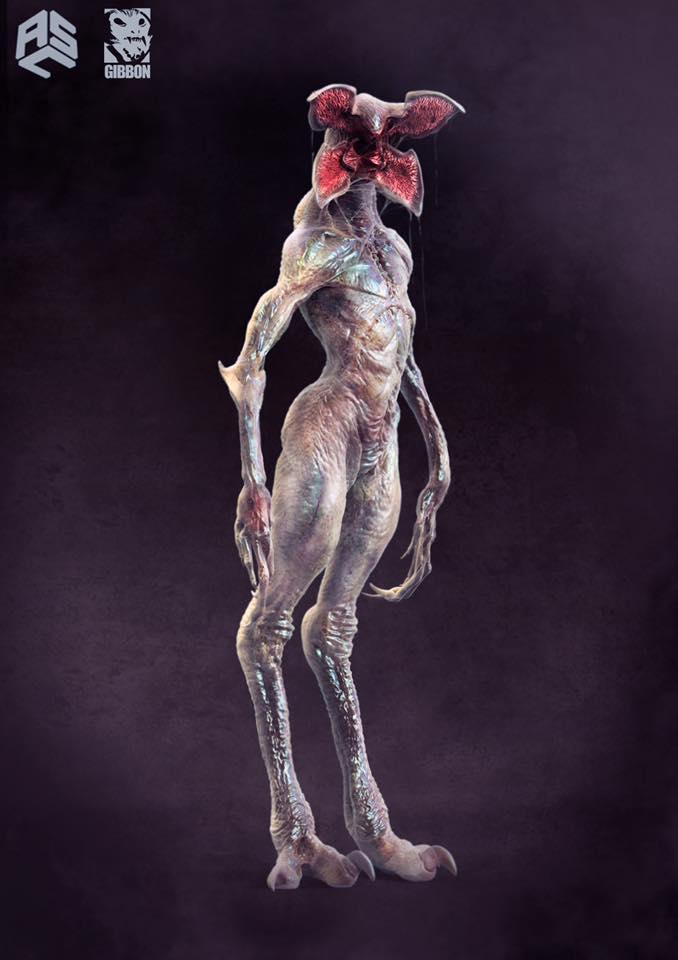 Moreover, a few years before the events in Hawkins, Hopper's daughter died of cancer, and for a long time he could not come to terms with her loss.
But a year later, Odie gets tired of living in isolation, and she increasingly argues with Hopper. As a result, she finds out information about her mother Terry and escapes, going in search of her. The girl manages to find a parent, but she is in a terrible state.
Eleven with mother
Odie learns her story. As it turns out, Terry was trying to get her daughter back after being kidnapped by Dr. Brenner. For several years she was told that the child was dead, but the woman did not believe and eventually broke into the Laboratory with a weapon. She was rendered harmless and subjected to shock therapy, which drove Terry insane.
Odie also learns of the existence of another victim of Brenner's experiments, a girl named Kali. She finds her sister in misfortune and for some time helps her to take revenge on the offenders.
However, Odie quickly realizes that he does not support his friend's cruelty. As a result, their paths diverge, and the girl returns to Hawkins.
Kali and Eleven
The second season also develops the Nancy and Jonathan line. This time they are investigating the Lab and succeed in securing its closure at the end of the season. All thanks to the fact that the guys connected the death of Barb with the tricks of scientists and published their data in the media.
As for Steve, he breaks up with Nancy and joins the company of the main characters: he has a particularly good relationship with Dustin. Steve becomes a more likable character overall than in the first season. In addition, he develops a rivalry with Max's abusive half-brother named Billy, who will play a prominent role later.
Max and Billy. It is later revealed that the latter is constantly acting rude due to the cruel upbringing of his parents
Gradually, the main characters are approaching the solution of the mystery with the Mind Flayer.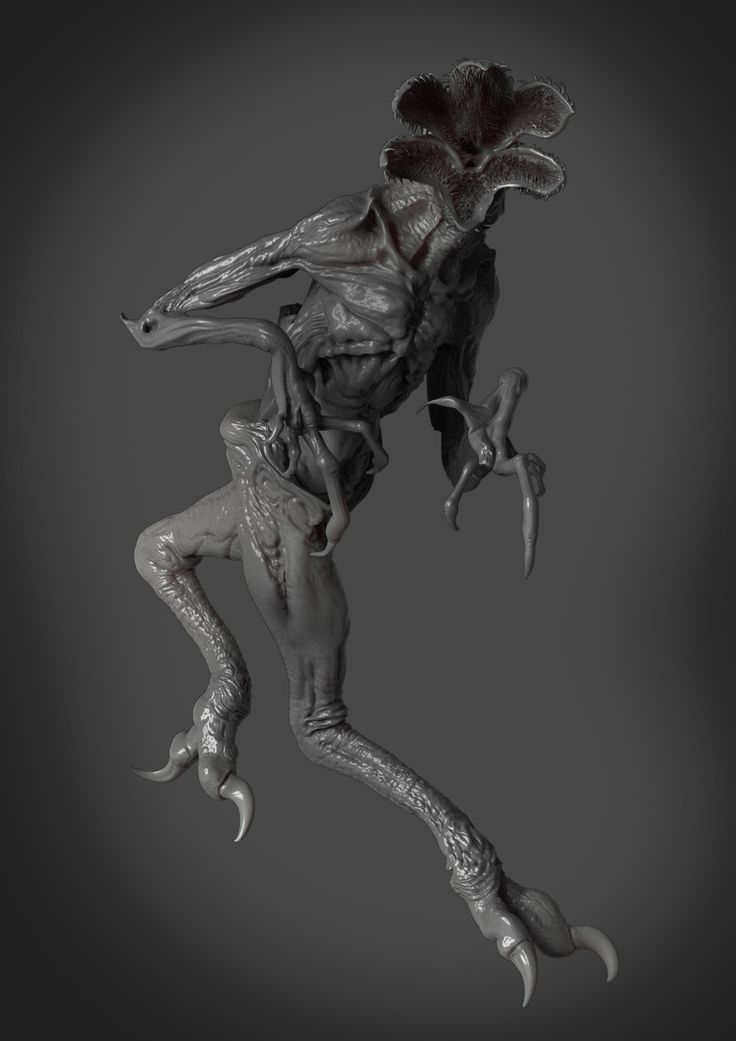 So, they manage to deprive the monster of communication with Will. It turns out that the creature does not tolerate high temperatures, and the heroes break the symbiotic relationship between the Torturer and the boy, overheating the latter.
The confrontation is completed by Odie, who closes the gate to the Upside Down. However, in the final battle with the monsters, Bob, Joyce's new boyfriend, dies. All the characters remember him as a hero, and the woman herself cannot recover from the death of her lover for a long time.
Bob and Joyce
At the end of the season, the kids attend the annual Hawkins Ball, and two couples finally form: Mike kisses Odie, and Lucas begins a relationship with Max, who has become an important member of the group despite the antics of his psychotic brother. In the final scenes, the Torturer appears, still planning to capture Hawkins.
Recap of the season from Netflix for more visibility
Third season
At the very beginning of the season, it turns out that they are trying to open the gates between the worlds again: only this time, Soviet scientists and the military.
The first test ends in failure and one of the participants in the experiment named Alexey is given a year to fix everything.
Meanwhile, the people of Hawkins enjoy life. Mike, much to Hopper's annoyance, spends all his time with Odie, and the rest of his friends are constantly visiting the new mall. Steve also works there: he sells ice cream with his partner Robin.
Robin, Steve and Dustin
But evil does not sleep: the rats of the city begin to behave strangely, and Will once again feels the presence of the Torturer. The monster is indeed returning to Hawkins, and this time it needs even more victims. At first he is limited to rodents, but quickly switches to humans.
One of the first victims is Billy, Max's brother. The creature subjugates him, and the young man begins to bring other victims to the Torturer.
Soon, Odie and Max, who have become visibly friendly, notice Billy's strange behavior and begin to follow him. After that, they turn to Mike, Lucas and Will for help: together they lure Billy into the sauna and raise the temperature in an attempt to break his connection with the demon.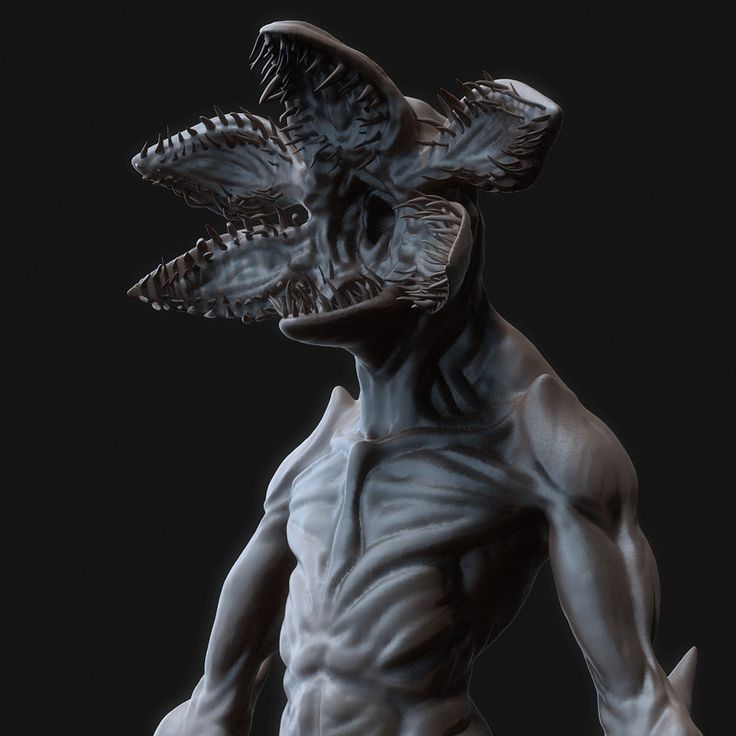 However, the guy escapes and escapes to the Torturer's hideout in the factory.
Nancy and Jonathan also conduct their investigation for the local newspaper. The case of the strange behavior of rats can help the girl's career, as her colleagues do not take her seriously yet. They eventually learn that the Tormentor's victims can merge into one, forming a new monster.
The rest of the characters are trying to figure out what the Russians are doing in Hawkins. Dustin, Steve, Robin, and Erica (Lucas' younger sister) intercept an encrypted message and it leads them to a lab under a new mall, where they learn of attempts to open new gates. Of course, they are caught and tortured, but everything ends well for the heroes.
Hopper and Joyce are also looking for Russians. They manage to capture the same scientist Alexei, who is in charge of the experiment. With the help of private detective Murray, who helped the heroes back in the second season, they manage to get along with Alexei and find out the details of the Russian plan.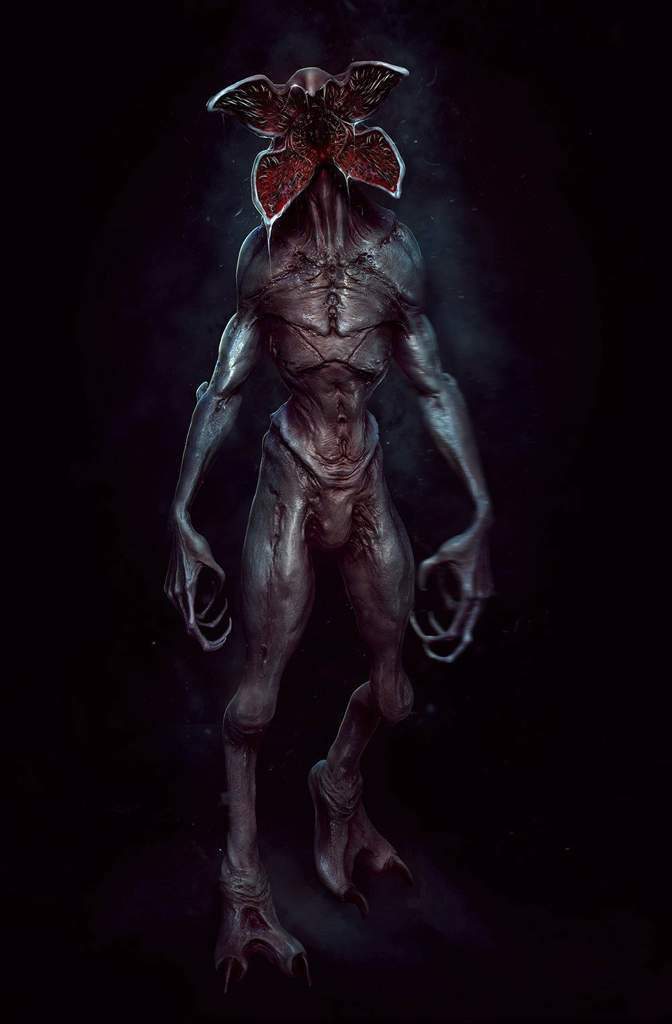 However, they fail to protect the charming scientist: he is killed by a soldier named Gregory for treason.
Alexey
By the end of the season, the main characters are hunted not only by the Torturer, but also by the Russians. The last battle with the monster takes place in the mall: children fight it, as the adults went to the Soviet laboratory to destroy the machine to open the gates between the worlds.
Billy dies in the battle and Hopper sacrifices himself so that Joyce can destroy the machine. The Torturer's body, reassembled from his victims, dies, but a part of the monster is sure to still live in the Upside Down.
At the end of the season, we see how the US authorities are trying to hush up everything that happened, and Odie is deprived of his abilities. She leaves Hawkins with Will, Joyce and Jonathan. Steve and Robin get a new job at a video store.
In the last scenes we see how the prisoners are given to be eaten by Demogorgon in some Soviet prison.