3D printer for clothing
What are the best projects?
3D Learning Hub
See all categories
Contents:
Introduction
Fashion and 3D printing: 3D printed fashion is the new revolution
What are the best 3D printed clothes projects?
3D printing footwear
3D printed jewelry
3D printed bags​
Evolution of 3D printed clothes: What is the future of fashion?
Introduction
Fashion and 3D printing: 3D printed fashion is the new revolution
3D printing for the design aspect
Additive manufacturing is interesting for fashion as it allows to work more easily on fashion designs and to create amazing things for the fashion industry such as garments, ornaments, and meshes.
This technology is really giving a lot of freedom to the designers in terms of geometry. It is, for example, possible to create intricate designs for various projects inside the fashion industry. From shoes and accessories to 3D printed dresses, the fashion industry starts to embrace the full potential of 3D printing and to develop interesting objects.
Some of the garments developed thanks to 3D printing technology would have been too complex and expensive to create with another manufacturing method.
New considerations for the fashion industry
Sustainable manufacturing and eco-friendly products
There is obviously an evolution in the way that we are thinking about fashion and clothes manufacturing. New aspects are now taken into account and now, the reasons why designers are choosing 3D printing are changing:  it is becoming important to use 3D printing for sustainable and eco-friendly purposes.
For instance, textiles are part of the waste problem around the world, that is why a lot of elements of the manufacturing process need to be rethought in order to be more eco-friendly.
Using 3D printing allows to reduce waste, you only need to use the amount of material that is needed to create your project.
It is also a way to use some recycled materials for the manufacturing process. Adidas created a 3D printed midsole for one of its sneakers, made with recycled plastic found in the ocean. Creating new materials and using plastic in a more responsible way are new reasons to use 3D printing for fashion companies, and even for big brands such as Adidas.
3D printing comfortable clothes
The use of 3D printing to create clothes is evolving. It first has been used to create extremely complex and impressive pieces. The use of 3D printing in this sector was a way to push the boundaries of the fashion world to create outstanding projects, that were visually impressive.
Now some designers are more interested in using 3D printing to develop collections of regular clothes, using additive manufacturing as a traditional manufacturing method. They are not only using 3D printing for the design benefits but as an advantageous manufacturing method to create customizable and comfortable clothes.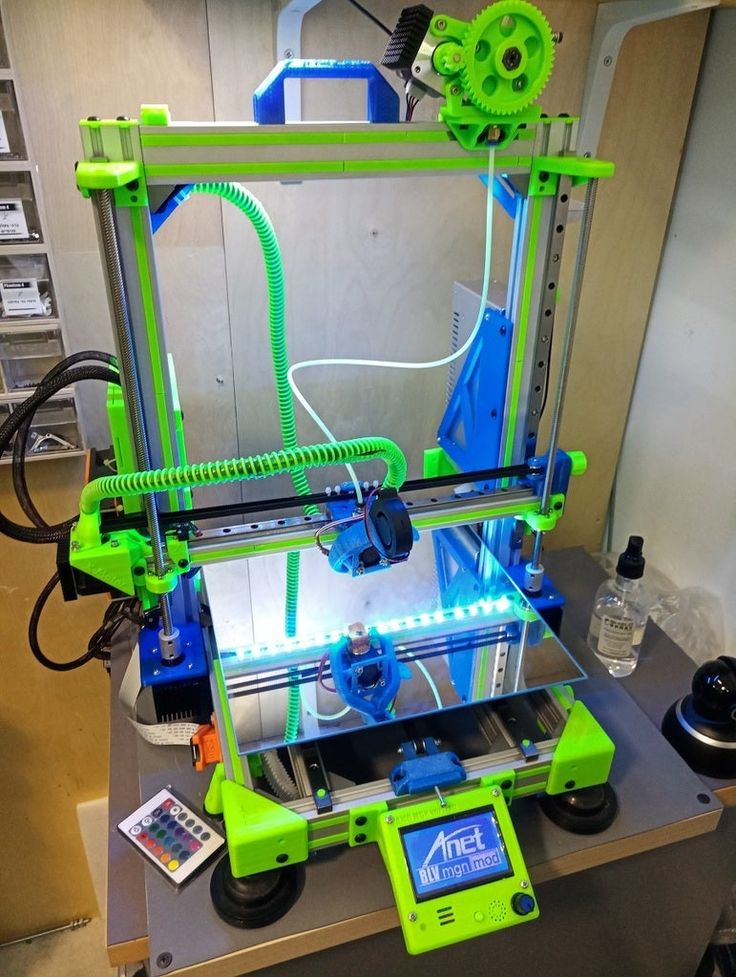 Additive manufacturing is a great way for all industries to improve their manufacturing process. It is allowing them to work on their prototypes with faster and cheaper methods, but also to produce customizable products in the end. These two elements are quite important in the fashion industry.
While using 3D printing, we can notice more freedom on the customization side. Indeed, additive manufacturing is the perfect technique for mass customization. We know that customization can be an expensive process in the fashion industry. Producing garments and accessories made to measure are made possible thanks to 3D printing. 
3D printing could also totally help to create clothes adapted to the movement of all bodies! 3D printing is not only a manufacturing method for haute couture creations anymore. 
What are the best 3D printed clothes projects?
The Spider Dress
The Spider Dress of Anouk Wipprecht has mechanical arms that extend and retract as a response to external stimuli when people approach.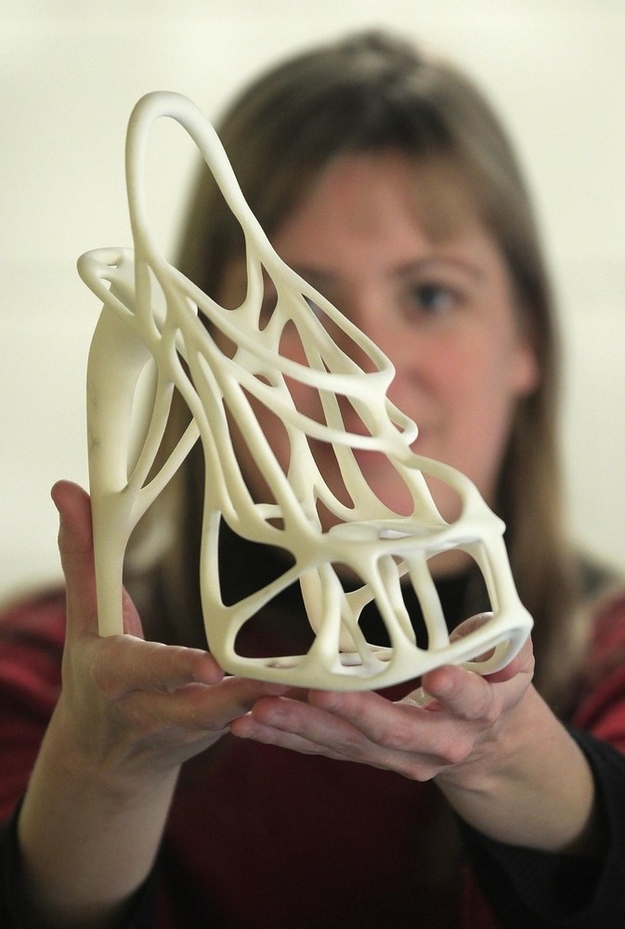 The wearer's own breath will help to signal the defense posture of the robotic arms. The dress is fully 3D printed with the Selective Laser Sintering technology.
The Spider Dress
3D printing regular clothes
The idea of Julia Daviy is to use 3D printing to create biodegradable fashion, believing that we can change the way we produce clothes!
Her collection included 3D printed dresses and tops. Most of the time, the 3D printed clothes made by designers are not easy to wear. But it is not the case with the clothes 3D printed by Julia Daviy. She is really thinking about 3D printing as a new method to create garments without wasting a lot of textiles, and avoid the mass-production aspect.
credit: https://www.3dprint.com/212640/julia-daviy-3d-printing/
Multicolor 3D printing for garments
This dress is a piece made by the American designer Travis Fitch, with 30 different sections. It has been printed with a colorful multi-material. The material is flexible in order to respond to the movements of the body.
The 3D printing process is a good way to give life to objects with really complex designs and to make them wearable as traditional garments.
The use of color on this project is quite unique, 3D printing projects in the fashion world are often monochrome, and are not as colorful. This technique offers new possibilities as multicolor 3D printing is not often used in these kinds of projects.  
credit: https://3dprintingindustry.com/news/3d-printed-dress-debuts-new-york-fashion-week-95736/
3D print knits
Ministry of supply developed a 3D printed knit blazer, a sustainable way to create garments that will last longer! The 3D printing process and the work on the 3D designs that they are creating are allowing to make pieces more adapted to the body and to its movements.
Their goal is to develop an agile supply-chain and create on-demand products that are more comfortable and durable. Their 3D printing technology is an eco-friendly method to create knits, and they are noticing a reduction of 35% regarding material waste.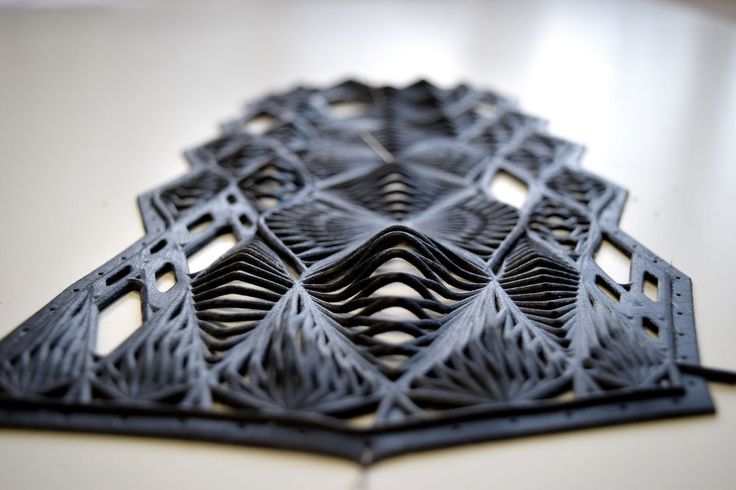 New generation of 3D printed clothes collections
Danit Peleg is a designer who decided to create a fashion collection that she entirely 3D printed by herself. By doing that, she shows that 3D printers are great tools, allowing to rethink the manufacturing process of the fashion industry. The collection took her 2 000 hours to print completely.
https://www.3ders.org/articles/20150724-danit-peleg-3d-prints-entire-ready-to-wear-fashion-collection-at-home.html
Her goal? To create comfortable clothes that she could wear herself. Once again, we see the will of designers to create wearable 3D printed clothes.
3D printing, still useful to give life to outstanding designs
Alexis Walsh is a talented designer who created an impressive dress 3D printed using Selective Laser Sintering. The dress has 400 tiles assembled by hand. Here, 3D printing has been used to develop the design of the dress. It took at least six months to the designer to develop this impressive garment using 3D printing.
The 3D printed comfortable dress
We were talking previously about more comfortable clothes. Dresses made by designers are not what we can call comfortable, as it is not their primary goal. But do you know about the Kinematic dress?  By 3D scanning her model, Jessica Rosenkrantz created a dress perfectly fitting her body.
By using this innovative manufacturing technique, the designer wanted to show a new approach of manufacturing for her fashion collection. Moreover, 3D printing is perfect to make several iterations for these kinds of dress, to be sure that they respond correctly to the movements of the model.
http://www.youfab.info/2015/youfab-award-ceremony-1.html
3D printing costume
It is now possible to use additive manufacturing to create costumes for the film industry, but also for video games. You might have heard about Sculpteo's collaboration with Ubisoft for their Just Dance 2020 video game! The goal here was to create a lightweight costume, with an ambitious design but that shouldn't hinder the dancer's performance.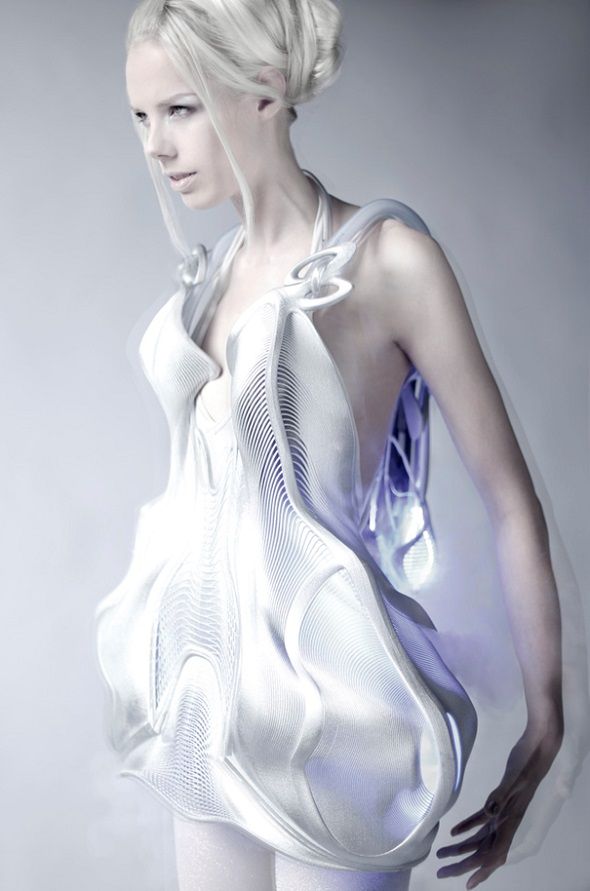 Get more info about this great project in the following video: 

3D printed fashion for men
We can see that most of these creations are dresses or tops, intended for women. But what about men?
There is actually the 3D printed tie developed by Viptie 3D. This company is more focused on the mass customization aspect of 3D printing technology. They want to join luxury and high tech to create ties and bowties, as unique products for their customers.
3D printing footwear
More than garments, additive manufacturing is revolutionizing the footwear industry. Some important brands such as Adidas are making the most of additive manufacturing to develop impressive projects. 
Adidas and the Futurecraft 4D
Adidas actually launched its Futurecraft 4D project: they create shoes with a midsole created in partnership with Carbon 3D, using a new process called Digital Light Synthesis (formerly known as CLIP).
Thanks to digital light synthesis, oxygen-permeable optics, and liquid resin, this process can produce durable and resistant polymeric goods.
Using additive manufacturing in the footwear industry allows working on new designs to improve a previous product, for example. That is precisely what happened with this project, Adidas created an impressive midsole using a lattice structure!
This project is also showing an interesting aspect of the use of additive manufacturing. Indeed, these shoes are not only produced using 3D technology, but they are mass-produced using 3D printing! We can say that Carbon and Adidas are taking additive manufacturing a step further with this project.
Olivier Van Herpt developing the fully 3D printed shoe
For the moment, 3D printing is mainly used in the footwear industry to 3D print midsoles, which offers, once again, to get custom made products, adapted to any morphology. But is it even possible to 3D print an entire shoe? Designer Olivier Van Herpt is using 3D scans and 3D printing to create new shoe structures, making them unique, lightweight and really resistant.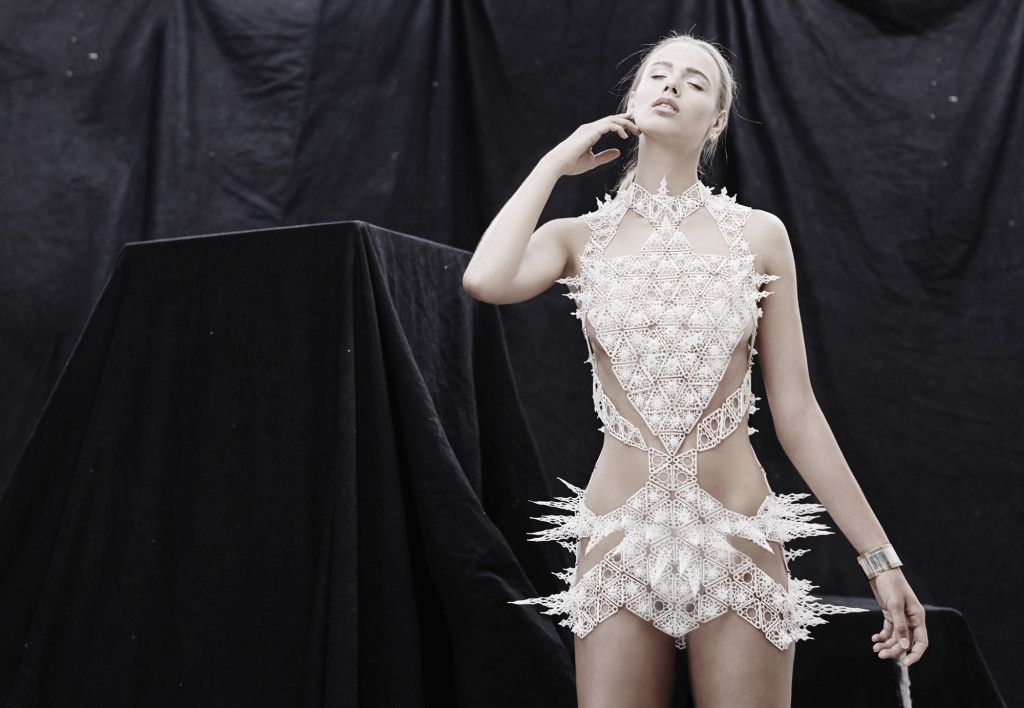 These 3D printed shoes guarantee you the perfect fit.
3D printed jewelry
3D printed jewelry is now becoming more and more common. 3D printing is a perfect method to launch a jewelry business, for both prototyping and production, additive manufacturing can be used to improve your product and process on many different levels! At Sculpteo, we offer great 3D printing technologies, suitable for the creation of your jewelry parts.
It's possible to use metal 3D printing, with technologies such as Lost Wax Casting, and different materials such as Brass, Sterling Silver, or Bronze. These precious metals can be beneficial for your projects. Resin and plastic 3D printing can also be used for jewelry projects, Selective Laser Sintering or Polyjet technologies can be useful to create accurate parts.  
If you don't want to produce your jewelry using additive manufacturing, keep in mind that this technology can be used to create your jewelry molds. An interesting use of additive manufacturing is the creation of master 3D printed molds for your parts!
The Nervous System collection
This collection of rings, bracelet and necklaces called Nervous System is made with nature-inspired designs, structures that it would have been impossible to create without 3D printing.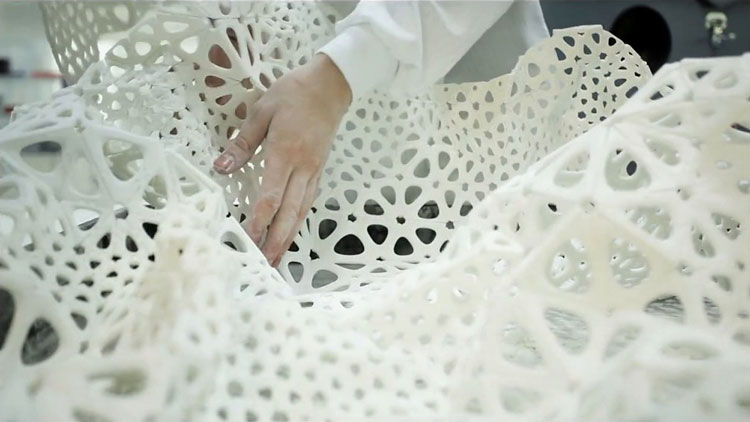 These jewelry parts are created using the Lost-Wax Casting process!
ABL's 3D printed watch
Is it possible to 3D print a watch? ABL "Atelier le Brézéguet" is a french brand from Toulouse. This company is specialized in watches and used our 3D printing service to produce the black rings, on the top and the bottom of the watch. These parts are 3D printed using polyamide material.
3D printed bags
Accessories such as bags can also be produced using 3D technology. For example, the Italian brand XYZ Bag created a 3D printed handbag collection called "DADA". These bags are customizable, thanks to the use of 3D printing.
Regarding the designs, 3D printing is offering great advantages for the development of bag projects: it is actually offering the possibility to play with geometries and try new things. Working on different structures, like implementing lattices, can be an effective solution to get lightweight but resistants bags!
Evolution of 3D printed clothes: What is the future of fashion?
Some companies are developing new techniques and new 3D printing materials such as Ministry of Supply who used a new method to create knit garments.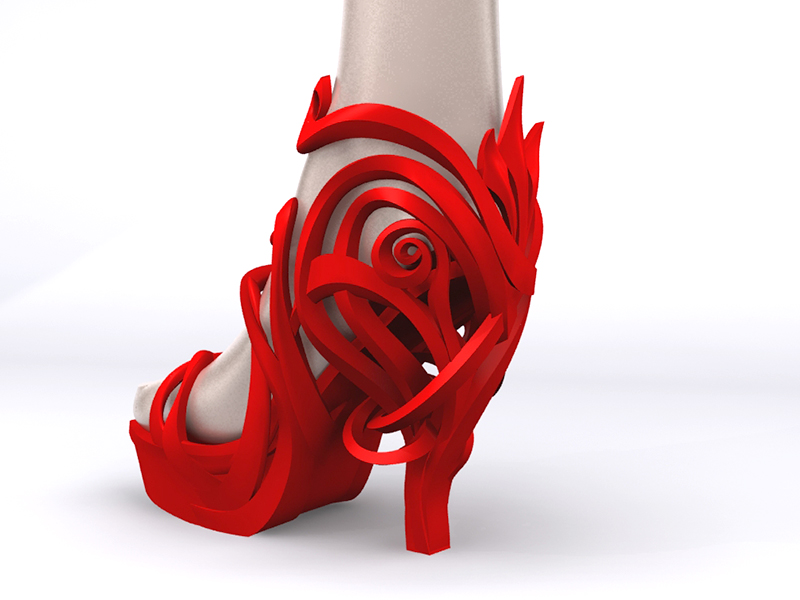 We can notice that some extraordinary 3D printed designs made for fashion shows are still present as the 3D printing technology is still really convenient to manufacture these unique pieces. But 3D printing tends to be more and more used to create clothes that anybody could wear. Indeed, now that we saw that the 3D printing technology is able to create intricate geometries for garments, comfort is becoming the key to new 3D printed fashion projects.
There is also a growth regarding the use of different 3D printing materials and techniques. In the future, metal 3D printing could be implemented to create some ornaments, but also laser cutting techniques! There are a lot of benefits and possibilities for designers who want to approach the laser cutting and 3D printing industry.
We can also see that the eco-friendly aspects offered by 3D printing are becoming quite important, as, for instance, recycled plastic and biodegradable materials can be used to 3D print some fashion parts.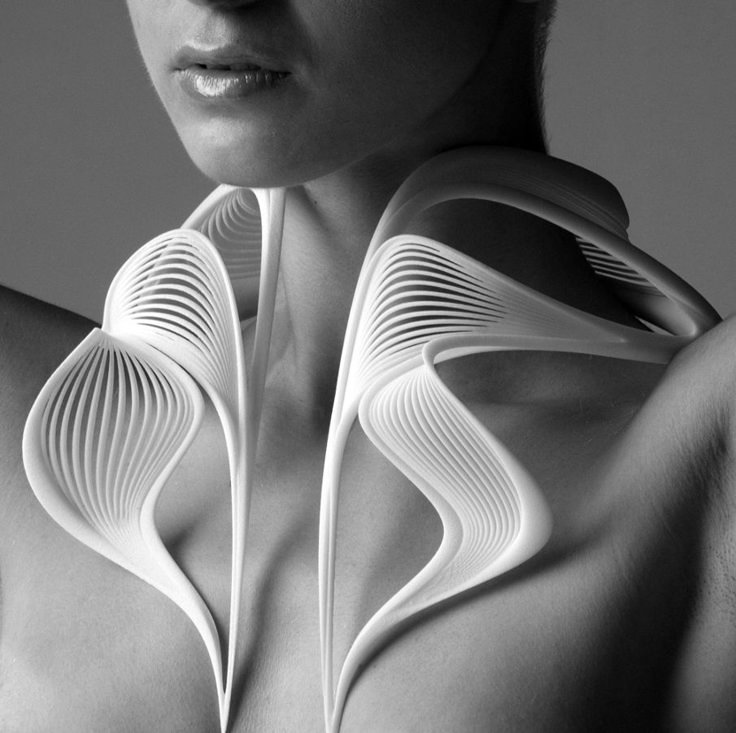 Soon, it could even be possible to use natural materials. Last but not least, we notice that the fashion industry is trying to push the boundaries of 3D printing, but is also implementing other great technologies such as electronics. It is now possible to 3D print smart fabrics, and more of these outstanding projects might be unveiled in the upcoming years!
If you have a 3D printing idea and want to bring it to life right now, we can help you to choose the perfect CAD software for your fashion project, thanks to this blog post. Then, you will be able to upload your 3D models on our online 3D printing service.
Related Topics
Get the latest 3D printing news delivered right to your inbox
Subscribe to our weekly newsletter to hear about the latest 3D printing technologies, applications, materials, and software.
About - Danit Peleg
---
Danit Peleg and her team are eager to keep pushing the boundaries of 3D printed fashion.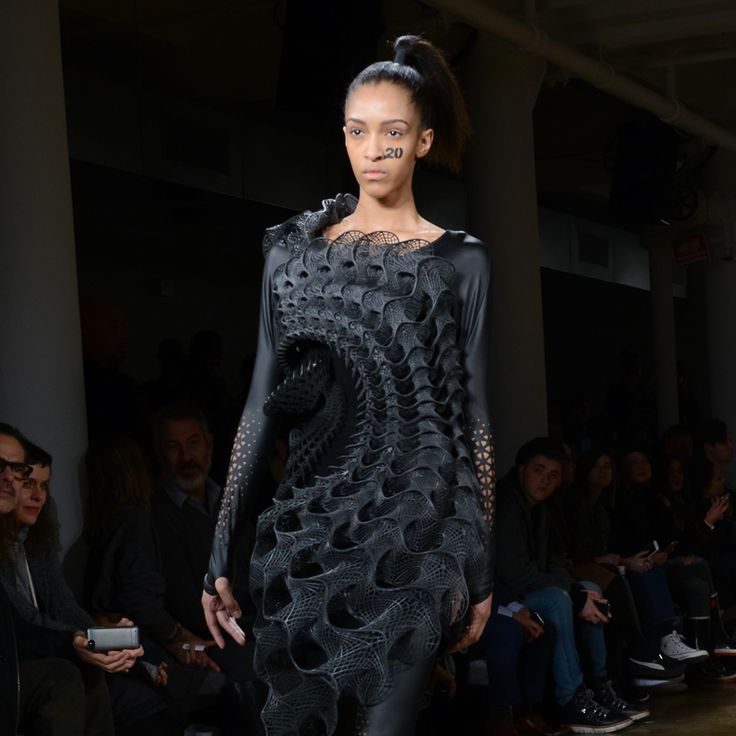 They are passionate about challenging the ecosystem to develop new materials, new printing techniques, and new software breakthroughs.
In 2017, Danit launched a revolutionary platform on her website that allows customers to order and personalize their own 3D printed garments. In 2020, Danit went a step further by offering digital files of 3D printed garments that can be downloaded and then printed at the customer's nearest 3D printer. It's like the iTunes store for clothes – it's truly Beauty You Can Build.
Danit also teaches a virtual workshop that introduces beginners to the amazing world of 3D-printed fashion. This live virtual course is one of the first of its kind. Danit believes that the generous exchange of ideas in fashion drives positive change and growth in this industry.
---
---
Danit Peleg is a fashion designer and a pioneer in 3D printed fashion. In 2015, she made international headlines for being the first designer in the world to create an entire collection using desktop 3D home printers for her graduate project at Shenkar College of Engineering and Design.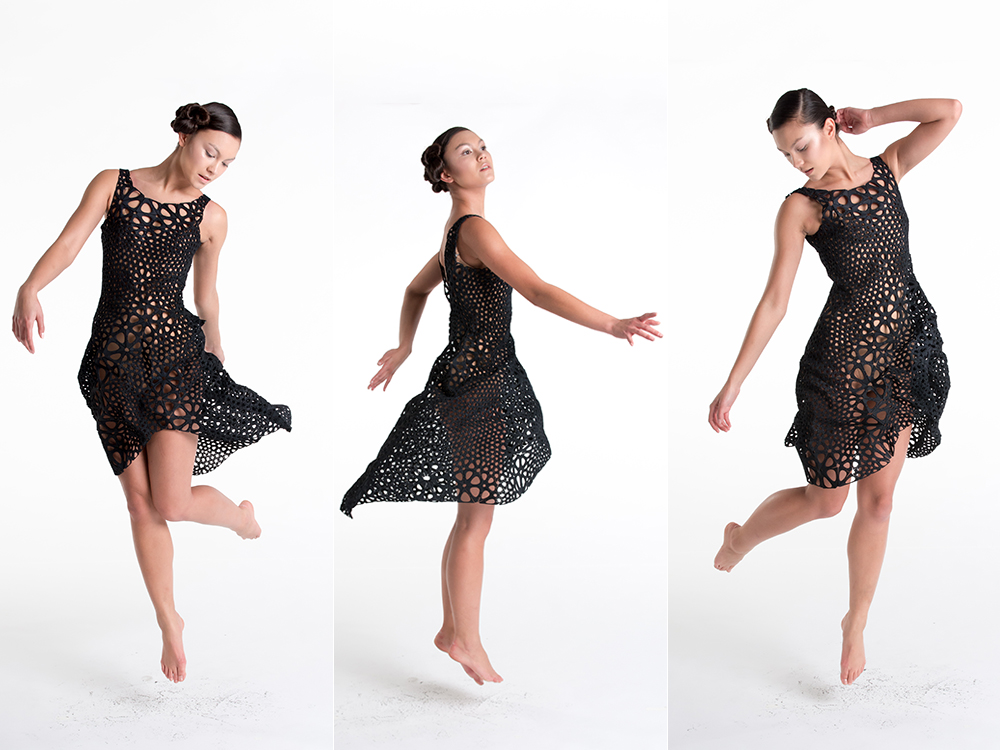 In 2016, she was invited by the Paralympic Games to design a 3D-printed dress for Amy Purdy, a double-leg amputee dancer, who performed at the Opening Ceremony.
The Danit Peleg 3D Team works closely with both material researchers and printing companies to realize the dream of making 3D printing in fashion accessible to everyone. The team also aims to revolutionize the fashion industry by drastically cutting waste and pollution. This means disrupting traditional fashion supply chains and ultimately creating a more sustainable, hopeful alternative for the future.
Danit Peleg is also a consultant who advises fashion brands on how to incorporate this fascinating new technology into their work. She deeply believes that the generous exchange of ideas and knowledge in fashion drives positive growth and change in the industry. Her 3D-printed fashion items are highly coveted and have been sold and loaned to fashion icons, schools, museums, and events around the world.
Danit is also a TED speaker and has been featured in world-renowned publications such as Vogue, The New York Times, and Women's Wear Daily.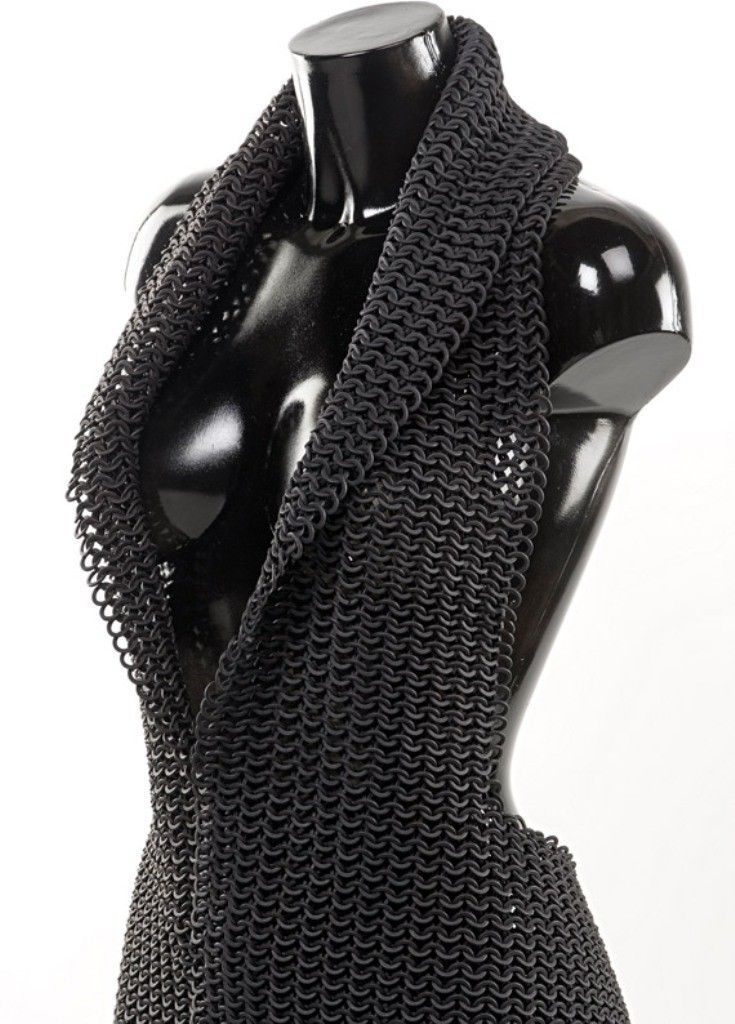 In 2018, she was recognized as one of Europe's Top Women in Tech by Forbes. In 2019, the BBC named her as one of the 100 most inspiring and influential women in the world. Danit believes that 3D printing opens up fascinating new opportunities in fashion and wants to inspire future generations of designers to dream big. She is based in Tel Aviv, Israel.
Vito Peleg
Software Solutions
Fima Egorov
Research
---
Internship Opportunities
---
Danit believes in inspiring and equipping the next generation of fashion designers. She offers internship opportunities to those that have a passion for excellence and a curiosity for the extraordinary. She personally interacts with her interns and oversees their work. Danit loves building meaningful relationships with her interns and they enjoy doing the same with her too.
We can accept interns from these programs: http://www.destinationisrael.com/ and
Israel Experience https://www.
israelexperience.org/.
Please get in touch with these programs if you wish to apply to be an intern.
For more information, please email [email protected]
Public speaking
---
I feel very fortunate to be one of the world's pioneers in 3D printed fashion, and I didn't get to where I am today by myself. I had a lot of help from amazing makers in the 3d printing community.
I deeply believe that the generous exchange of ideas in fashion and technology drives positive change and growth in the industry. This is why I love opening up my heart and my knowledge to like-minded people through public speaking and sharing my personal vision and experiences in 3D printed fashion.
I enjoy talking about the power and potential of 3D printing in fashion, as well as where I think this technology is taking us next.
Feel free to email [email protected] to discuss your upcoming conference and how we can work together.
Titles of talks:
3D Printed Fashion – The Future Of Fashion?
Model the future of fashion technology with 3D printing pioneer Danit Peleg
---
Public speaking
---
3D-printed clothes: why haven't manufacturers made them mass-produced yet?
ThreeASFOUR showcased their 3D printed clothing collection for the first time at a fashion show at the Jewish Museum in New York.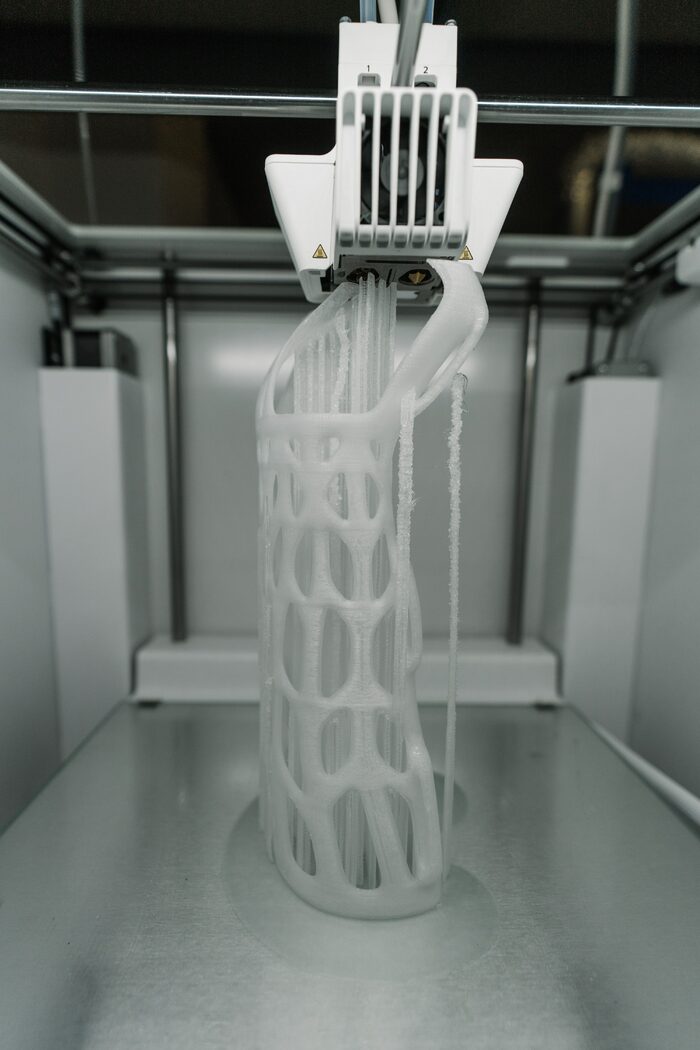 The dresses on the models were patterned and looked ephemeral, like the robes of robotic angels. One was woven from white, angular bubbles, which gave the impression that the girl had just taken a bubble bath.
But the girl who showed this dress to the world could not sit down, otherwise the dress would have broken. "The model wearing the dress was very unhappy," said Bradley Rothenberg, a 3D architect who collaborates with threeASFOUR founders Gabi Asfor, Angela Donhauser and Adi Gil.
ThreeASFOUR dress at the fashion show at the Jewish Museum.
It happened in 2013, when threeASFOUR began to realize that in order to achieve the goal, they would have to take a step back. They did not even think that they would create such an impractical piece of clothing. On the contrary, they wanted to create an outfit worthy of a superhero. They dreamed that the fabric they printed would become invulnerable to bullets and fire, retain heat and protect the wearer from stress.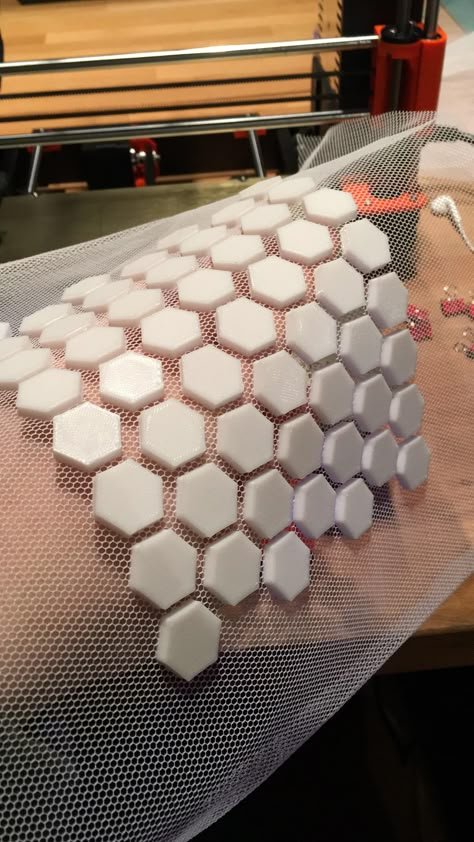 They dreamed that people would start buying their clothes as soon as they hit stores.
But time has passed. With the Silicon Valley elite building personal bunkers, refugees pouring across the border into Canada, and Margaret Atwood back in vogue, threeASFOUR's vision is as close to reality as an apocalyptic dystopia. But if everyone has access to the stocks left on Doomsday, becoming a superhero is still unrealistic.
And the reason is quite simple. Thanks to thousands of years of experience, tailored clothes are more practical and comfortable than those printed by a 3D printer. But that doesn't seem to be stopping threeASFOUR and other designers.
"In the fashion world, you can control the patterns and structure of a dress to get the look you want," Rothenberg says. "The problem is that right now it's just a possibility. So I think Gaby Asfor is the most interesting person in the industry. We need people who will push the boundaries, striving to show the new."
The vision of Gabi Asfor is evident in his work. He became interested in 3D printing in 2009 and has been experimenting with the internal structure of fabrics ever since.
Traditional fabric has two dimensions: the threads are arranged horizontally, vertically and diagonally in a certain way to create a weave. Asfor, who has a degree in mechanical engineering and architecture from the University of Maryland, worked with Donhauser and Gil to come up with a three-dimensional weave that was planned to be laser-cut. The desire to give fabric a third dimension led them to 3D printing.
"The most innovative recent invention in the industry is the four-way stretch fabric," says Asfor. "But ordinary fabric can only stretch in the X and Y planes. 3D printing will allow the material to stretch in the Z plane as well." He believes that such a fabric will be better breathable, less restrict movement, and will not have folds.
ThreeASFOUR was interested in 3D printing, which led them to collaborate with Materialise, a 3D printed model company, and Rothenberg, who came up with 3D printed wings for the 2013 Victoria's Secret fashion show.
"When we first started, Gabi kept asking, "Can you print fabric? What material will be needed for this?" Rotenberg says. It turned out that this would not be easy.
Pangolin dress from the Biomimicry collection. Source: Backchannel
The main problem is that the materials used for 3D printing are stiffer than regular fabric. ThreeASFOUR experimented with the structures of various materials, trying to add elasticity to them, but any printed model came out very fragile.
But new materials have arrived, and ThreeASFOUR has teamed up with Stratasys and Travis Fitch to design dresses like Pangolin for their new fall 2016 collection, which they call Biomimicry. It took 500 hours to print (not including assembly) Pangolin! The dress, named after a scaly mammal, was reminiscent of dark armor (Björk appeared in it during a tour in Australia last year). To create the "scales", the designers used an algorithm that simulates cell division, thus obtaining an intertwining pattern.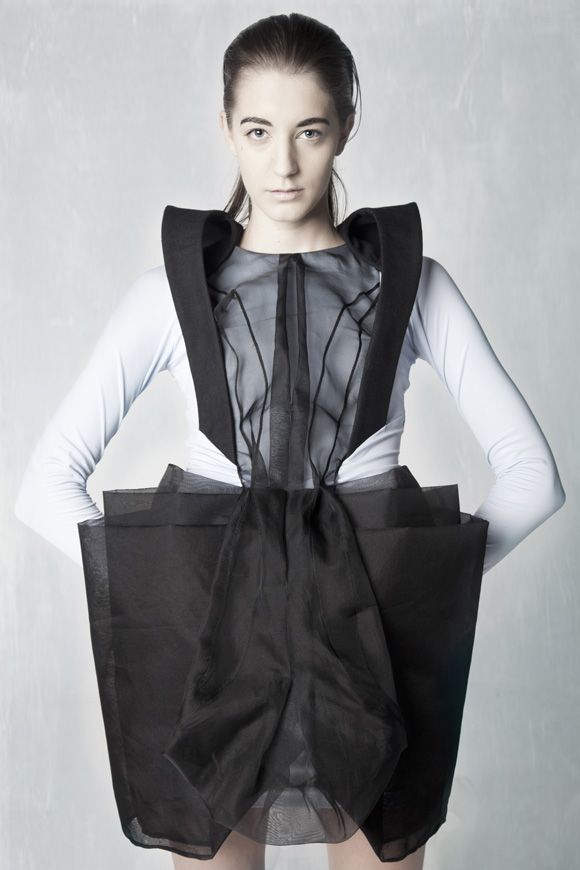 On the ground floor of the ThreeASFOUR studio, there are employees who work with the most ordinary sewing machines. The dress itself is located on the next floor. Up close, the Pangolin bib, detached from the other parts of the dress, is somewhat reminiscent of a bicycle tire that has been cut to look like fish scales (it even wiggles like a fish tail). Such a deflection was not possible a few years earlier.
Asphor hands me a piece of another dress, a Harmonograph modeled after a sound wave. It was made from a rubber mesh that can expand and contract like a pillow-top mattress. The bottom of the dress shrinks when a person sits down and returns to shape when they stand up.
Harmonograph dress by ThreeASFOUR. Source: Instagram
With this flexibility, 3D wearers can now sit comfortably, although comfort is far from ideal. "Matter resembles artificial skin. It is not very pleasant to the touch and, in addition, sticks to the skin, "says Rotenberg.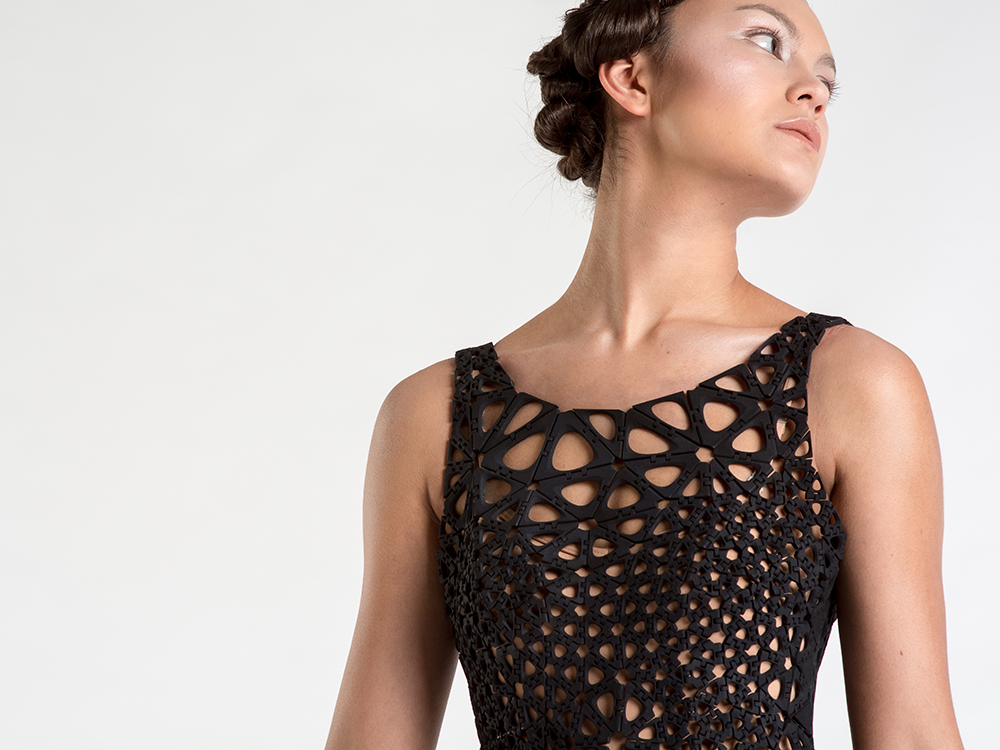 The idea of ​​making printed clothes gained popularity at the beginning of the 21st century, but developed rather slowly.
Few people know this better than Aaron Rowley, founder of Electroloom, a 3D printed clothing startup. At first, many well-known brands were interested in his work, but gradually, one by one, they left. "There was an idea that people could print tools at home," says Rowley, referring to the days when there was a lot of hype around 3D printing. It was believed that clothes could also be printed, since wardrobe items are used every day and need to be updated regularly.
But progress has not gone far. "The process of creating fabric is fundamentally different [from 3D printing]," says Rowley.
"Textiles are an advanced technology," says Scott Hudson, a researcher at Carnegie Mellon University who has worked with Disney on soft print materials. Calling the textile industry a technology, he was not exaggerating: some experts believe that the loom is an early version of the computer.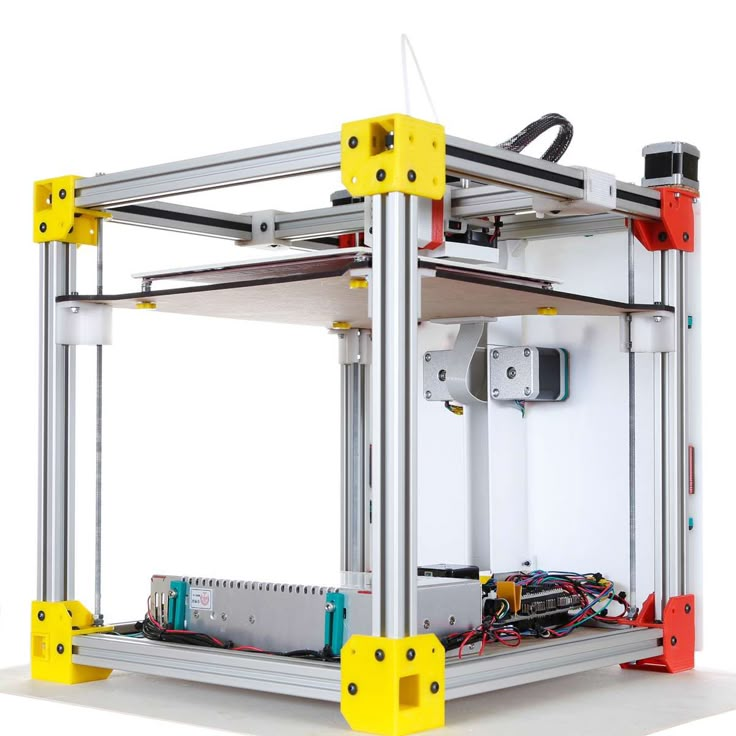 In the middle of the 18th century, Joseph Marie Jacquard figured out how to save a fabric pattern on a punched card, which made it possible to set the machine to work and automate the process.
3D printing technology is not that polished yet. "You have to find a compromise between stiffness and strength," says Hudson. 3D printers create an object by layering, and this process is very different from how fibers are turned into fabric.
Rowley took fabric raw materials and created blends that resemble existing fabrics. However, the 3D printer has created something that looks like a "chaotic web". It took a long time before they got a soft, stretchy, foldable and lightweight material that at first glance resembled fabric. But even the final version was not suitable: the material was torn as soon as it was pulled harder.
"Fibers that are physically connected, as in the case of 3D printing, remain stationary, while woven fibers move smoothly relative to each other," Rowley explained.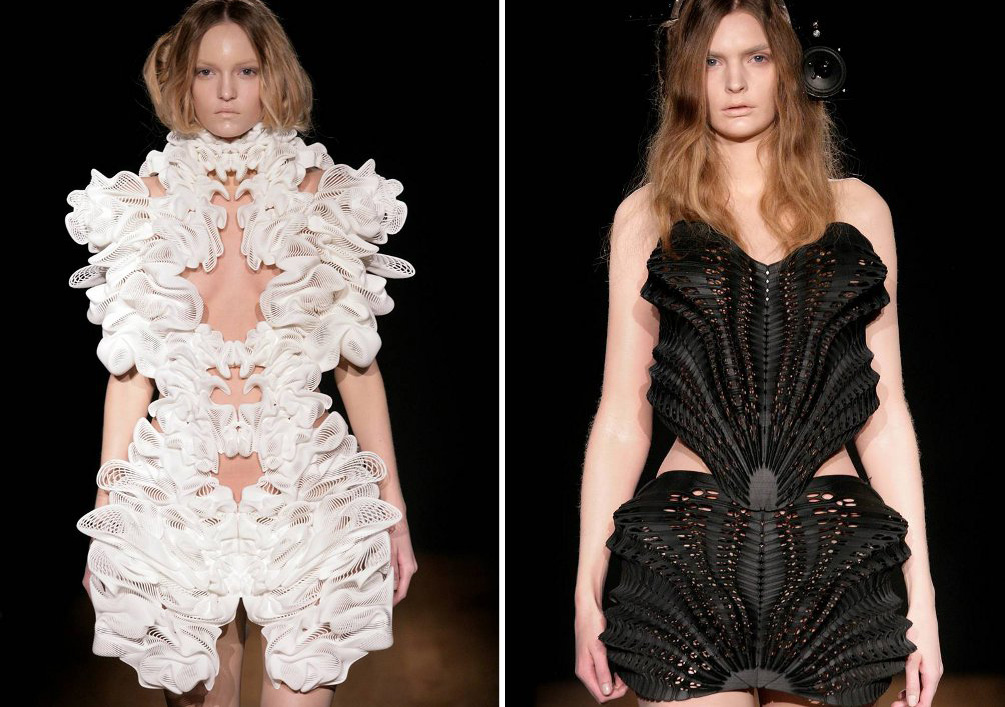 Electroloom shut down last October.
Until the material issue is resolved, the printed garment will look more like a work of art than a piece of clothing. A year ago, threeASFOUR dresses were featured at the Met Gala-sponsored Costume Institute show. The Manus x Machina show in 2016 also emphasized the role of technology in the fashion world: stars and celebrities dressed in silver at the show, and Zayn Malik appeared in a suit with robot arms.
Oscillation Dress by ThreeASFOUR. Source: Instagram
This year, threeASFOUR has introduced another novelty: a white and blue lattice dress, pictured above, it hugs a mannequin in their studio. The dress consists of 30 pieces, which are first printed and then carefully assembled.
"We are looking for new technologies," says Asfor. "I believe that in the near future we will have a unique opportunity to move in this direction."
At the same time, the quality of other garments (such as jewelry or sportswear) printed on a 3D printer is much higher.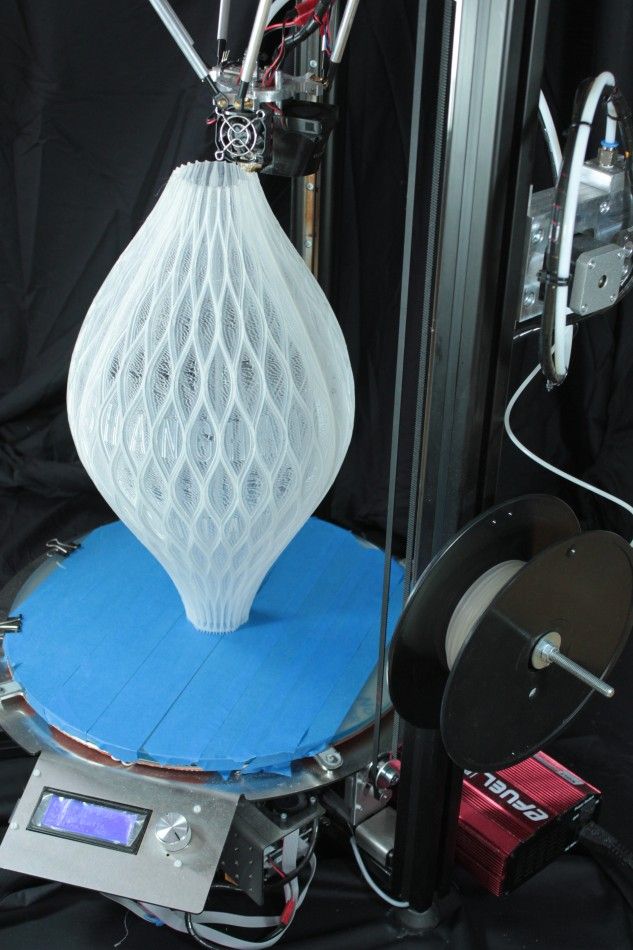 Nike and Adidas use 3D printing to create shoe padding and soles, which are usually made from foam. NASA is developing a project similar to Pangolin - a printed "chain mail" designed to protect astronauts from the impacts in space.
Read also: Adidas launches mass 3D printing of sneakers
Maybe not only astronauts. Although T-shirts and pants are still made in the traditional way, protective armor will soon be printed. It will come in handy in case there is a revolution, aliens attack or you need to flee abroad.
Source.
Related materials:
"Print me food!" – what printing technologies of the 21st century are capable of
Smart home in Russian: how 3D printing helped create a cool gadget
A service for creating models for 3D printing inside virtual reality is launched
Ford is testing 3D printing of car parts
Where to go to learn and work with 3D printing?
Fashion
FASHION INDUSTRY EXPLODES 3D PRINTING
If you don't already know, 3D printing is a well-established trend that has imperceptibly penetrated into all spheres of human life.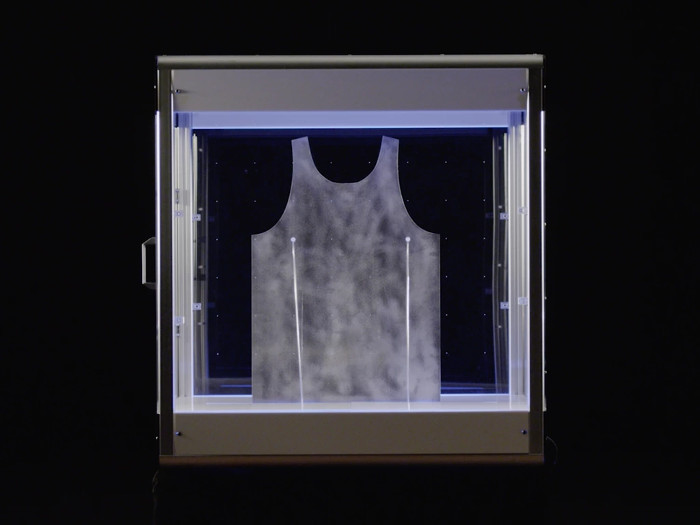 Why is he almost inevitably doomed to popularity in such a specific direction as fashion and style?
Actually, 3D printing is not a completely new phenomenon for the fashion industry, since for several years jewelry ateliers have outsourced the rapid creation of a model of a piece of jewelry to companies that have 3D printers at their disposal. But as this technique began to appear as finished products outside of fashion parties, we wondered what exactly this method of making things gained popularity among designers.
Young designer Katherine Wales, trained in classic tailoring at the studios of Yves Saint Laurent and Emanuel Ungaro, is presenting her own exhibition of masks, corsets and caps. Designers Francis Bitonti and Michael Schmidt teamed up to create a 3D printed dress worn by burlesque diva Dita Von Teese.
.
Of course, the items of clothing described above are art, not everyday wear. But even the very fact of their creation indicates that things created with the help of 3D printing technology are quite capable of competing in an industry where it is customary to monitor the quality of workmanship with particular predilection.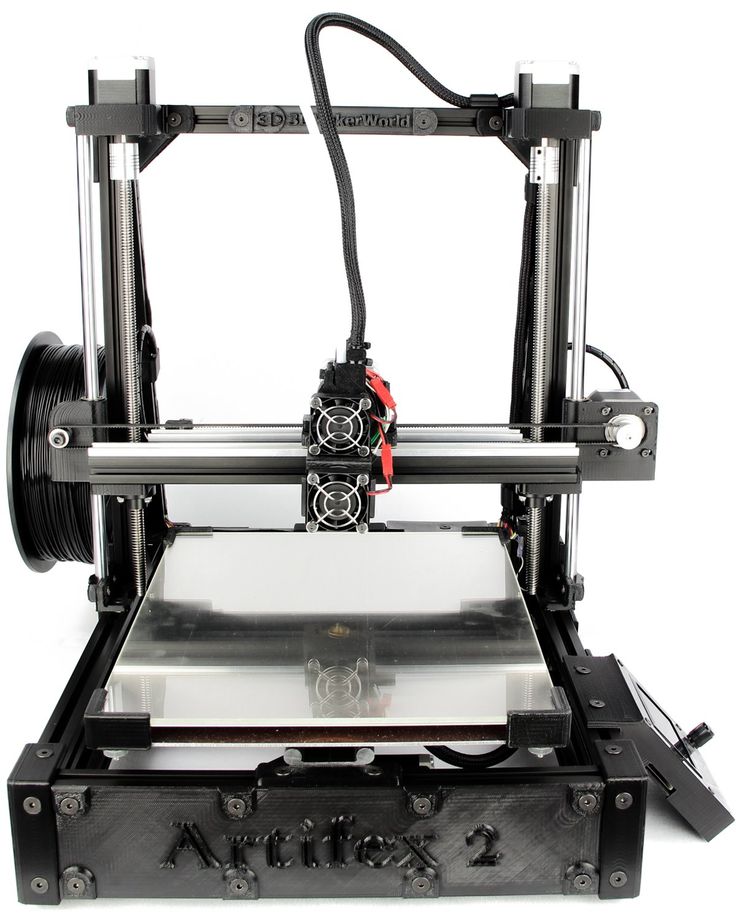 INNOVATIVE 3D PRINTING TECHNOLOGIES FOR THE FASHION INDUSTRY
The future of fashion lies not only in more advanced technologies and materials, but also in the design and production of shoes, accessories and other items of clothing. Not so long ago, not everyone could afford to have a TV set, a computer, or Internet access in their home. But today, 3D printing is being introduced into our lives.
First, it became possible to print 3D images on fabric, conveying the maximum depth of graphics, printing on flags, banners, advertising signs, designer upholstery, souvenirs. Then it became possible to print on any medium. The material for printing could be plastic, vinyl paper, polyester fabrics, plain paper, various types of film.
At the moment, there are a large number of 3D printing technologies from "paper pressing" to "vacuum melting". Since the advent of 3D technology, it has been possible to manufacture parts from plastic, photopolymer, paper, plaster, or even soft metal like aluminum or copper.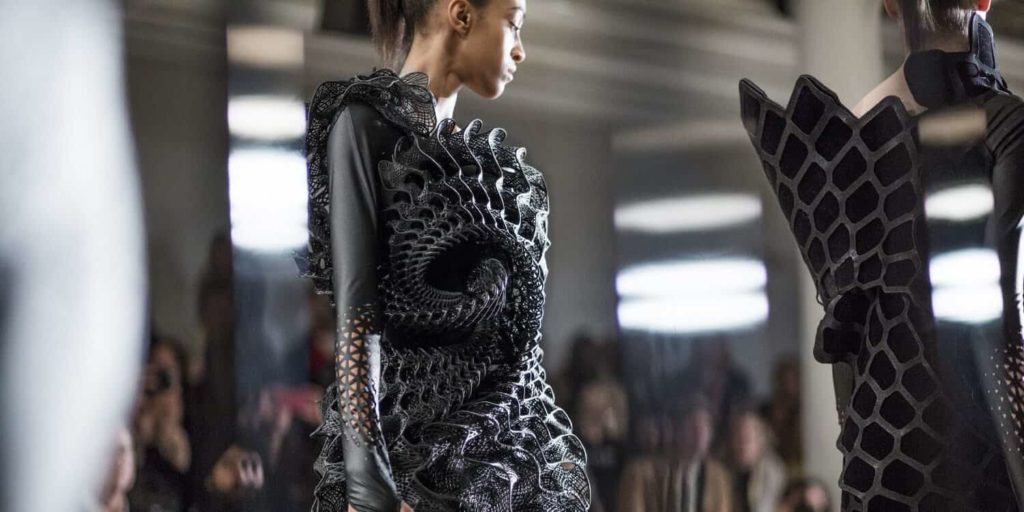 Then, using selective laser sintering (SLS), it became possible to produce more elastic and flexible parts. Plastic, lightweight and durable nylon and low-melting plastic became the running materials.
Nylon powder material is applied layer by layer and laser sintered. The result is soft and durable products that, according to the designers, are comfortable to wear. 3D printing made it possible to reduce time and immediately get a three-dimensional image, first into a 3D computer model, and then into a real three-dimensional object using a printer.
Iris van Herpen used a similar technology in her collections. Her very first 3D printed clothing collection is called Crystallization. It was the result of a collaboration with London-based architect Daniel Widrig that began in 2010 and resulted in a series of striking, sculpture-like outfits.
In 2011, Daniel Widrig and Iris van Herpen designed the Escapism collection, which featured soft, coral-like shapes and was more wearable.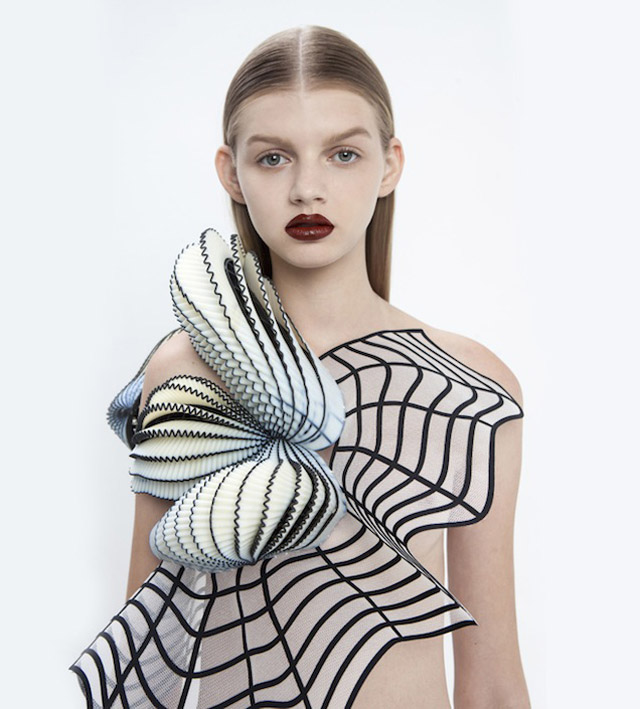 The result of her collaboration with the Belgian company Materialise was a flexible and durable material suitable for 3D printing, wear, and machine wash. This TPU 92A-1 material was used to print a garment that Iris van Herpen designed with Austrian architect Julia Koerner. This black lace dress looks like a thin cobweb that wraps around the body and, at first glance, it seems that it is made of elegant textiles, and not laser-sintered plastic.
The Iris van Herpen Tension collection uses this new material. In collaboration with architect and MIT professor Neri Oxman, she created a skirt and drape that resemble clusters of seashells.
A collaboration between architect Francis Bitonti and New York-based designer Michael Schmidt resulted in a 3D printed, laser-sintered, floor-length dress from Shapeways. This piece of clothing was constructed from 17 flexible parts, allowing the wearer to move easily. The elements were hand-jointed, then sanded, painted with black dye, and then inlaid with 12,000 black Svarovsky crystals.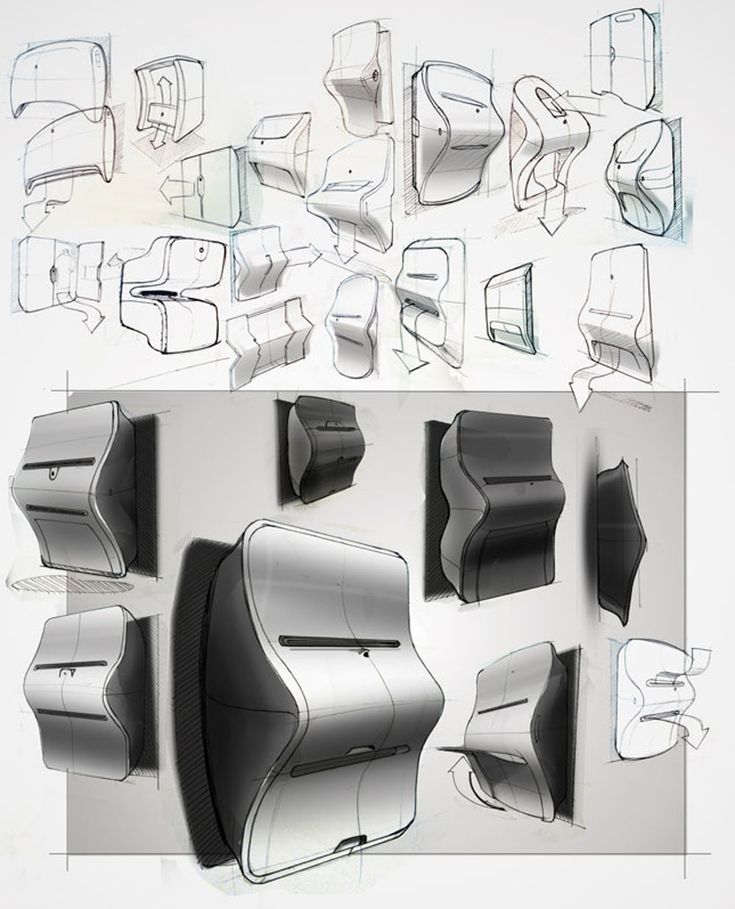 Together with 3D modeling expert Jenna Fizel Mary Huang, the world's first fully 3D printed garment is produced. N12 bikini styled by Continuum Fashion. The finished product costs $300. It is made up of tiny, rigid pieces laser-sintered from nylon and connected with nylon rings to make the material flexible. Nylon-based plastic was used in the production of this bikini.
According to the author, Mary Huang: "Nylon-based plastic is much better than lycra or spandex, holds its shape and does not stick to the body when wet."
3D printing is improving and it is already possible to produce flexible products that are elastic, like lace fabric. Nervous Systems showed this with a plastic kinematic dress. It took about 44 hours to make the dress. The material included 2279 plastic triangles fastened with 3316 locking loops.
In 2015, using a 3D printer, German designer Joachim Bischoff created a collection of glasses in which all product parameters can be changed at the request of the client.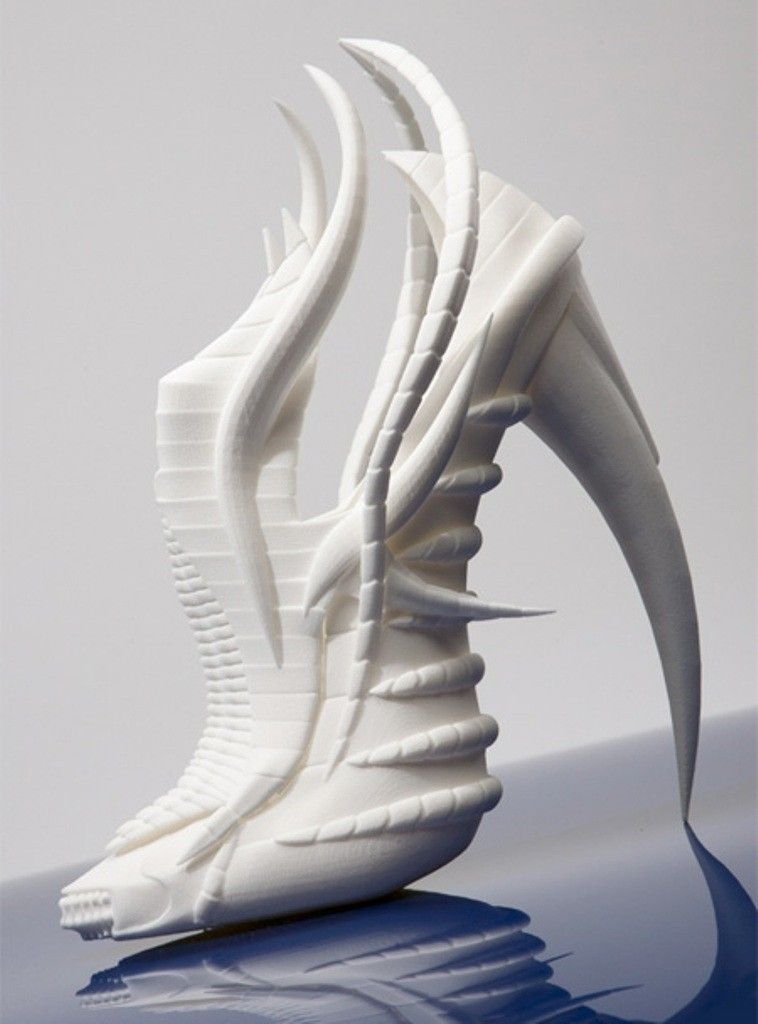 Some models will have a simple front and a special clasp with which you can change the design, color of the frame, as well as the lenses themselves.
"Myth" is the world's first experimental shoe collection created using 3D printing technologies. The author of the collection Mary Huang is a designer and engineer. The shoes are printed from elastic plastic, have a leather insole inside, and the sole is made of modern polymers. These shoes are quite durable and lightweight.
Nike has released a new piece of sportswear that includes elements made using 3D printing technology. The Vapor Laser Talon American Football Boot is customized with laser sintered soles and studs. The new boot is significantly lighter than previous designs and significantly reduces the 40-yard rush time that scouts use to measure an athlete's speed and ability.
Joshua Allen Harris is determined to take 3D printing technology to the next level. His idea was to create a 3D printer that would be able to produce clothes at home, and the fabric would be produced in the form of special cartridges.
After a customer uses an item, they can place it back into the printer where the machine will unravel it into individual threads.
A 3D model must have a number of important parameters in order not to collapse during production: wall thickness, correctly designed moving parts, as well as many other nuances had to be taken into account. The material must be flexible and strong enough to support complex patterns, textures and geometries when printed.
Thus, 3D printed models are being introduced into our lives deeper and deeper. The range of materials is expanding. Now 3D models can be made not only from plastic, but also from rubber and leather, which will expand the boundaries of our designers' imagination. 3D printing cuts down time while allowing for a line of intricate footwear and fashion items that would be impossible to make by hand or traditional methods. The color scheme of garments or accessories can be represented by bright colors and various materials, from matte to shining, from bright to transparent.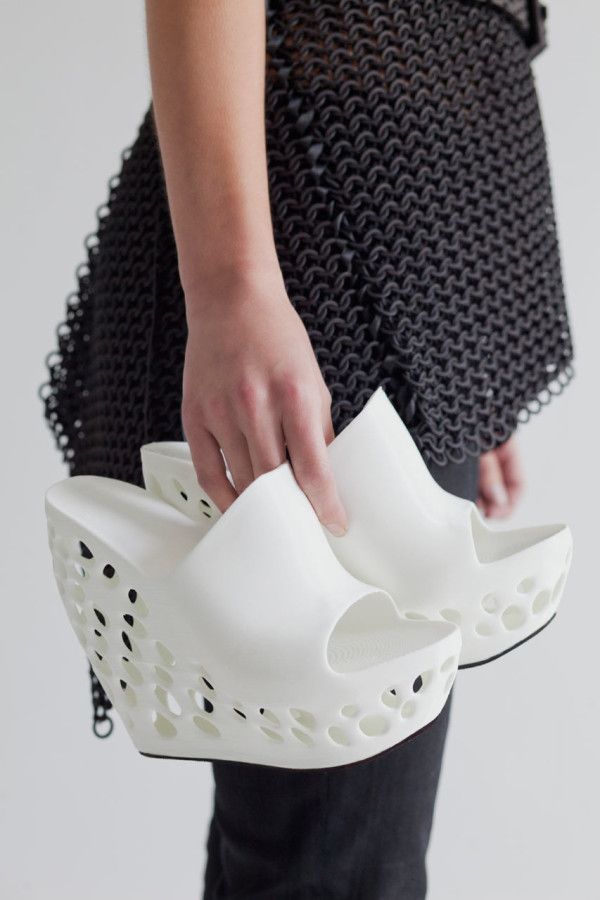 THE FIRST APPLICATION OF 3D PRINTING IN FASHION IN RUSSIA
Snezhana Gross, fashion designer and founder of her own brand, shares her story and interesting experience.
"I am a fashion designer and founder of the MAKE YA' SHOW brand. I received an education in the field of Information Technology, I also worked as a programmer, and it is this experience that gives me inspiration and largely determines my approach to fashion design.
One of my main goals is to develop the use of high technology in fashion. 3D printing for me is a great way to introduce new techniques and tools into fashion design, and it's also a chance for young fashion designers (as well as accessories and shoes) to reach a whole new level and bring many creative ideas to life.
Right now my main goal is to get into Parsons The New School For Design, one of the leading fashion universities in the world. The project in question was made specifically to participate in the competition for admission.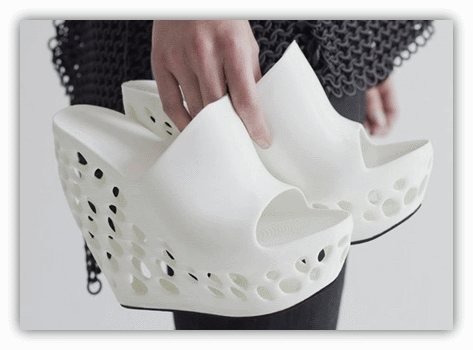 The idea of ​​the project was to use 3D printed inserts in "wearable" garments, that is, not just for show, but in things that can be worn. With the help of my talented friend, we created 3D models.
After studying various technologies and several attempts to print these models, I came across can-touch.ru, which, using selective laser sintering technology, were able to create high-quality, almost perfect models printed on industrial 3D printer. Perfect service, answers to all my questions and fast delivery from Moscow to St. Petersburg - a very pleasant experience.
In the future, I plan to create more complex models, both technically and visually, and no doubt experiment with different materials. It's amazing how fast the 3D printing industry is growing, and I'm sure the growth of 3D printing in the fashion industry will skyrocket in the next few years."
SHOE MANUFACTURING
The first pair of 3D printed shoes came out in 2011 thanks to the efforts of Swedish students.
Today, 3D printed shoes are on the world's leading catwalks. A significant advantage of such shoes is the exact consideration of the individual characteristics of its owner, including the size and shape of the foot.
The appearance of 3D shoes is significantly different from traditional ones, so they will be in demand among creative young people who want to emphasize their individuality.
3D printers have learned to print not only women's shoes, but also men's shoes. London College of Fashion student Ross Berber presented five pairs of printed shoes in his debut collection.
Polyurethane, rubber and plastic are used to make 3D shoes. The cost of such shoes is still too high to mass-produce them.
REEBOK 3D CREATES INCREDIBLE SNEAKERS
One of the trends in 3d printing is the creation of shoes. Some big players in the sportswear market have decided to integrate 3d manufacturing to create sneakers. For example, Nike used 3D printing to create the Nike Zoom Superfle Elit design, and New Balance made an entire sole in their latest models.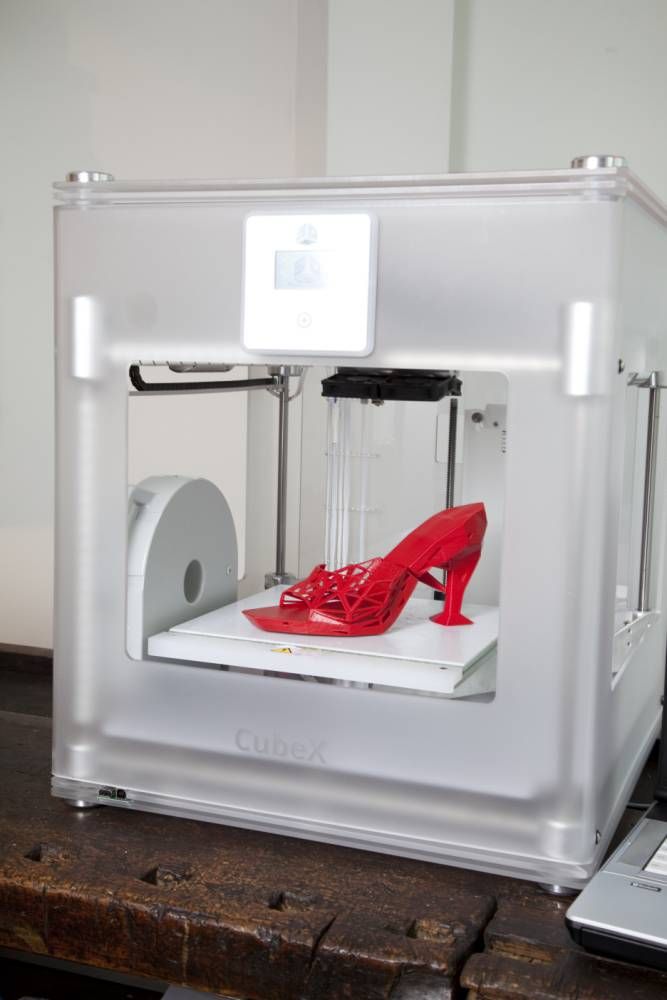 Now it's Reebok's turn. They decided to use 3D technology, completely redefining the traditional processes of shoe production. With the help of 3D printers, a separate layer of material will be applied to the sole. The final assembly of the sneakers will be done in the company's home state of Massachusetts. The product itself turned out to be quite attractive both in terms of technical data and in appearance. A futuristic aesthetic that combines classic and technological approaches to creating shoes is exactly what a modern user is willing to give money for without third-party thoughts.
One of the employees of the company reported that there had not been much change in the shoe manufacturing process for 30 years. Organizations used expensive molds, but it has recently become clear that they can be discarded using completely new methods. The absence of molds opens up many new opportunities for manufacturers, as well as future shoe owners.
Reebok's new Liquid Speed ​​shoes are only $189US dollars, and you can order it directly on the manufacturer's website.
But you should hurry, as the circulation is strictly limited - only 300 pairs. Reebok plans to expand its 3d production next year, and more people will be able to enjoy the benefits of modern 3d technology.
DROP DEAD: AN EXTRAORDINARY 3D PRINTED COSTUME
Designer Ayman Akhtar wowed everyone with his 3D printed costume designed especially for Halloween. You can verify this by looking at model Jessica Drew Johnson. The striking combination of LED elements, 3D printing and unique shapes is impressive and eye-catching.
Akhtar is a Los Angeles-based 3D artist whose talents have long been recognized. He has worked as a freelance 3D designer for nearly a decade at companies ranging from Harley-Davidson to Mary Kay Cosmetics.
To create this costume, Ayman originally made a 3D scan of Jessica's model to determine her measurements. Based on this information, he made a blank in ZBrush. Some parts of the suit were printed on his own Form1+ printer.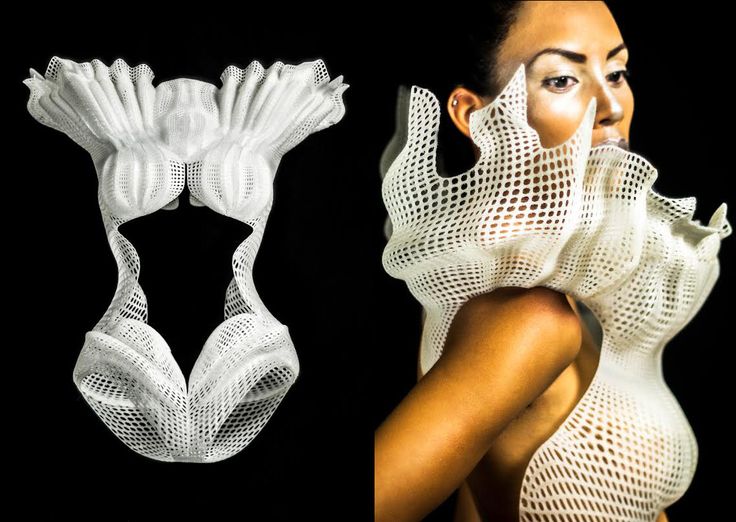 For the rest, he turned to the services of Shapeways, 3D Hubs and XYZ Limitless. It took 4 months to implement the idea.
The author admitted that at first he planned to make a whole dress, but due to budget constraints, he had to opt for a small suit. Additive technologies were chosen for a reason. They made it possible to produce a model with a complex design: arches, special shells, belts, chest elements, intertwining figures - all this was printed using 3D devices.
In the process of creating Drop Dead, Akhtar improvised all the time, right up to the moment of the photo shoot. Only at the last moment it became clear what the image of the model would be. Makeup artist Sonia Cabrera added the finishing touches to Jessica Drew Johnson's unsurpassed futuristic look.
Final adjustments to the fiber optic cables were made in the last minutes. The author wanted them to frame the model, drawing attention to her face. Therefore, the design of the suit resembles wings.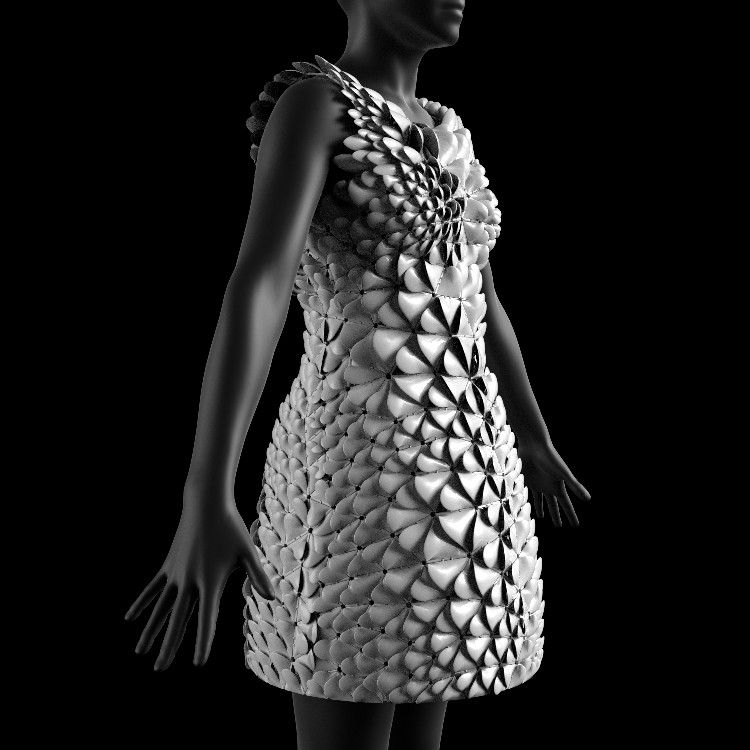 This stunning outfit and overall look is perfect for the Halloween vibe that has taken over the last couple of days in every corner of the globe. Looking at the photo, you can see the colossal amount of work done not only by designers, but also by makeup artists, hairdressers, and photographers. Ayman Akhtar's team did an excellent job.
Boston-based menswear brand Ministry of Supply recently introduced a seamless blazer made entirely using additive manufacturing techniques. The jacket was created using a 3D robotic knitting method that allows the garment to be produced as a single piece, without seams and sewn on pockets or lapels.
Ministry of Supply, founded in 2012 by a group of MIT alumni who began using thermal management materials that NASA uses for astronaut suits in everyday wear.
The seamless jacket is made from a stretchy, water-repellent blend of viscose and polybutylene terephthalate and will be available at retail for $250, comparable to other brands in this category.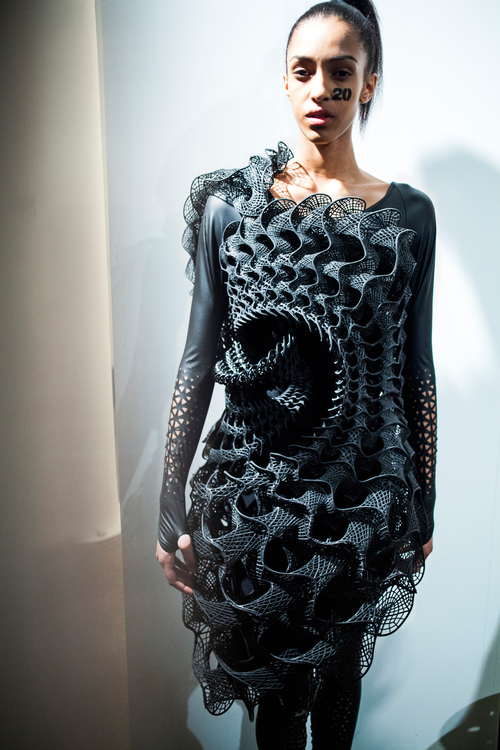 "This is the latest technology in clothing," says Jihan Amarasiriwardena, co-founder and design director of Ministry of Supply. according to individual standards. It will be clothes that are ideally suited to a particular person.

Perhaps one of the most interesting aspects of 3D knitting is its sustainability. In other words, additive manufacturing, unlike traditional manufacturing, can significantly reduce the amount of material needed. While Ministry of Supply has released only the first batch of 50 jackets, the company expects to make them either to order or in small batches, that is, abandoning the common concept of mass production.
The seamless jacket takes only about an hour and a half to make. Certain sections of the jacket are thinner than others, in accordance with the ventilation pattern, for optimum wearing comfort.
It looks like Ministry of Supply, a brand renowned for design innovation, is finally embracing 3D printing in menswear, given that the new technology is now used mostly in womenswear.
The seamless blazer will look stylish both on the street and in the office, and, in addition, the model proves the feasibility of additive manufacturing for everyday wear. We can only hope that this is not the last 3D-printed novelty from the Ministry of Supply.
AT THE 2016 LENOVO TECH WORLD IN SILICON VALLEY, THE COMPANY PRESENTED SOME IMPRESSIVE NEW PRODUCTS, INCLUDING 3D-PRINTED SNEAKERS WITH SENSORS AND DIODES, THAT CAN ALSO BE USED AS BLOOD MOBILE CONTROLS. THE ELECTRONIC COMPONENT OF THE SNEAKERS IS ITEMS MADE BY INTEL.
At Tech World last year, Lenovo already unveiled a pair of sneakers equipped with special sensors to detect and display the user's mood. It is not known whether this concept will be put into mass production - it is quite possible that the new project was a continuation of last year. Lenovo has yet to share additional details, but it is reported that the sneaker was developed in collaboration with sole maker Vibram. The design uses an Intel Curie chip - it is expected that in the near future, manufacturers of clothing, shoes and accessories will begin to widely use such chips.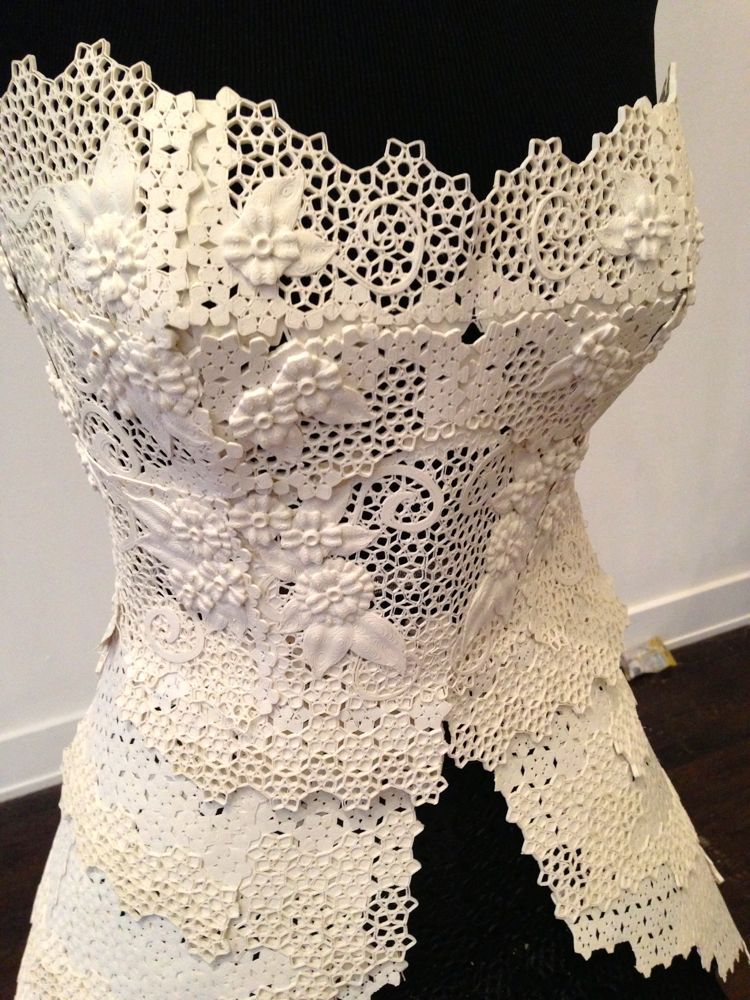 The pair of sneakers presented at Tech World is just a concept prototype, but they can already perform all the standard functions of fitness trackers, that is, count steps and calories, although they do not yet know how to measure heart rate. Outwardly, the sneakers are no different from ordinary ones, except that LEDs are built into their soles. The battery can be charged by placing the sneakers on a special panel.
It is not yet known exactly how Lenovo shoes can be used as game controllers, but it is clear that one of the options is mobile games related to running or dancing. Stepping forward and backward can also control movement in virtual reality games. One might question the practicality of these sneakers, but it's certainly an interesting concept.
It is also reported that the soles of the sneakers are printed on a 3D printer - the model can be customized to suit individual characteristics for increased comfort. Lenovo says other parts of the sneaker are also 3D printed, but did not specify which ones.
The concept looks intriguing, we can only wait for further news about the project.
3D-PRINTED ROGER BACON GLASSES - NOW IN THE USA
Roger Bacon's approach stems from the inconveniences that every spectacle wearer is familiar with. "Poorly fitting glasses are a real problem," the company's founders say. "We thought that digital manufacturing could solve this problem by providing customers with stylish frames that are custom-made for the individual face."
Roger Bacon customers simply walk into the optical shop and have their faces scanned. The results are immediately transmitted to an interactive holographic display, where you can "try on" literally all available frames. The 3D scan also accurately measures all aspects of the face, allowing manufacturers to tailor frames to fit perfectly. The client can even choose the material and color of the frame, so each pair of glasses is unique. Roger Bacon frames are then 3D printed and shipped to another company that inserts the lenses, just like traditional frames.
For those in doubt, Roger Bacon's dedicated app allows you to send the image to family and friends for advice. The new technology also benefits frame sellers – they no longer need to buy in bulk, as fittings are done exclusively through digital tools. The Roger Bacon range now includes more than 20 models, each of which is presented in ten colors - it is expected that the range will be expanded in the near future.
Roger Bacon's technologies will be distributed in the US by Eyenavision, an optical innovation company. Eyenavision will carry out final inspection and assembly of the 3D printed glasses in the US, as well as provide courses for optical retailers who want to implement Eyenavision technologies in their stores. Both companies are happy to cooperate and believe that the project will make a huge contribution to the industry as a whole.
Roger Bacon will make its US debut next week as part of the Vision Expo East in New York. The founders of the startup will demonstrate the technology at the Eyenavision booth.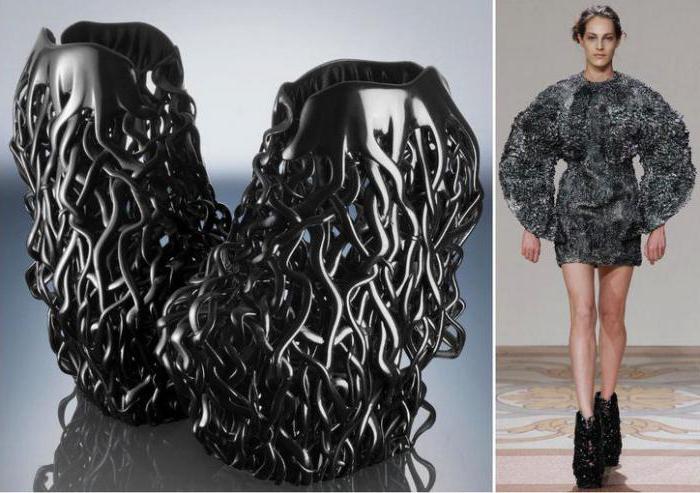 It will be possible to place a pre-order already at the exhibition, however, the official launch of the system is scheduled for July 1.
Characterized by bold colored horizontal lines, the collection is based on the traditional tie clip accessory. Usually it is located between the second and third button of a men's shirt. Since the ties are made according to the height of the customer, the colored band that mimics the clip will always be located in the right place.
Thursday Finest is unique in that it offers custom tie lengths to suit the customer's preferences, as well as 31 colors and even knot options. When a customer has decided on a color and style, placed an order, and paid $38, the created 3D knitting file is sent to the company's own device made in Japan. A 3D printer prints a custom merino wool tie.
"The reason I wanted to work with Thursday Finest is that I think they've found an interesting way to combine innovative technology with unique creations.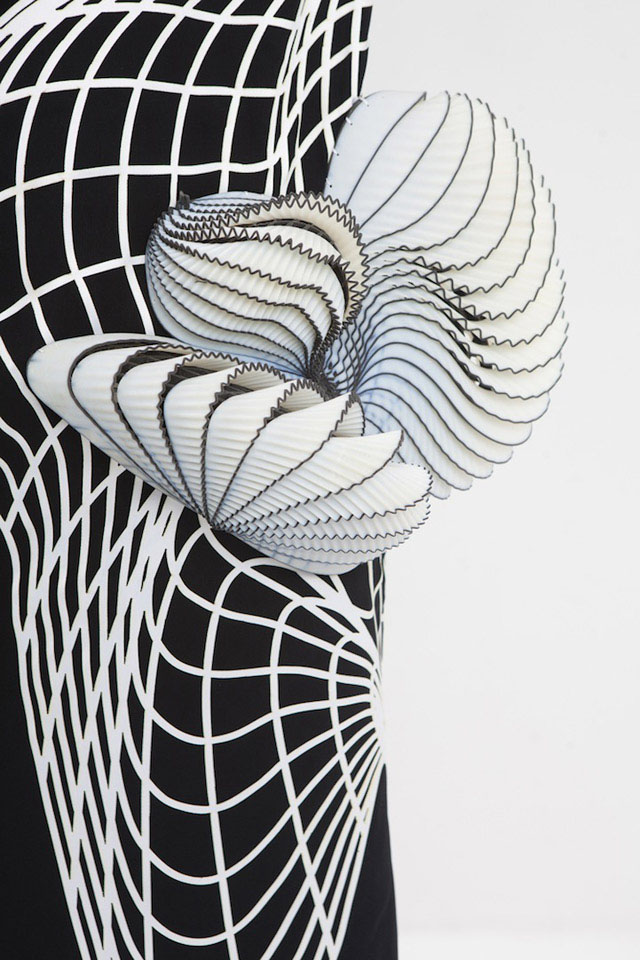 Thus, the concept, previously available only to rich people, they convey to the general public. I really liked this idea, and I knew that we simply had to work on a joint project," says designer Joe Doucet.
A distinctive feature of the company is that thanks to 3D knitting technology, the ordered tie can be made, packed and shipped in record time - even within an hour. Obviously, this is significantly faster than traditional custom manufacturing methods.
Sustainability is also extremely important to Thursday Finest, which is why the team has moved away from standard mass production methods in favor of bespoke production. According to the company's website, "The clothing manufacturing process is reversed. Brands and retailers guess what you want, produce it in huge batches, and then spend astronomical sums to convince you to buy these clothes… So we redesigned the whole process, making the products unique - we make custom orders amazingly fast, so the buyer is at the center of this approach.