3D printed ps5 controller
YouTuber's open-source 3D printed PS5 DualSense attachment allows accessible one-handed play
0Shares
A YouTuber has created a 3D printed adapter for the PS5 DualSense controller that enables users to play games one-handed.
Controller tinkerer Akaki Kuumeri submitted the design as part of The Controller Project which, with support from Prusa Printers, is building a library of 3D printed parts that can attach non-destructively to game controllers in order to allow for non-standard hand positions and make playing video games more accessible to those with physical disabilities.
Kuumeri's design snaps onto Sony's official DualSense controller to allow the user to access all the main functions just by using the right-hand side of the controller. The open-source design can be downloaded and 3D printed by anyone who would like to build their own adapter, and has already been received well by users on the disabledgamers subreddit.
Improving video game accessibility with 3D printing
While Kuumeri's DualSense controller adaptor is certainly a new novel approach that has the potential to open up gaming to many more players, 3D printing has been leveraged before to create custom gaming aids to improve accessibility.
Back in 2013, Hack-a-Day veteran Caleb Kraft designed and 3D printed a custom gaming aid that emulated keyboard presses and mouse clicks and made these functions available via individual switches on a repositionable lap-board. The gaming aid was designed for a gamer with muscular dystrophy, and 3D printer manufacturer Lulzbot donated a 3D printer to the project. 
Kraft expanded the project to form The Controller Project, through which he has continued to develop Xbox modifications for disabled gamers such as unique custom Xbox thumbsticks and 3D printed foot controllers.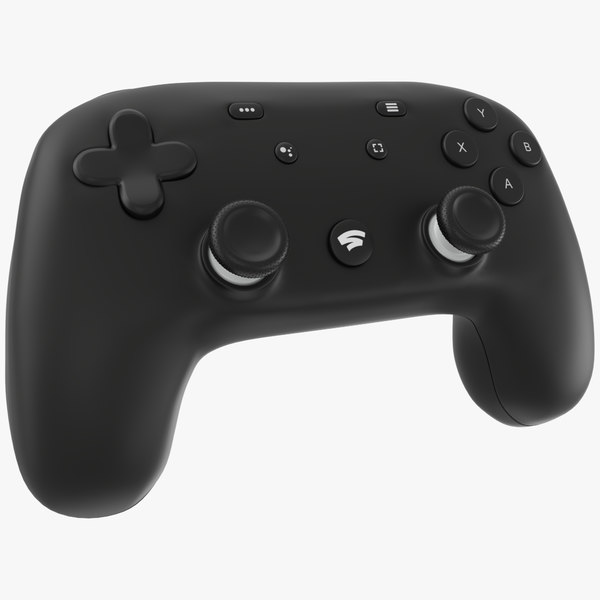 Almost a decade later and, in turn, The Controller Project has now provided a platform to showcase Kuumeri's 3D printed controller adaptor through its latest competition. Last year, Kuumeri designed and 3D printed a novel joystick attachment for his Xbox Series X/S controller, turning it into a fully functional flight stick.
Kuumeri's 3D printed PS5 DualSense controller analog stick adaptor. Photo via Akaki Kuumeri/Prusa Printers.
The DualSense adaptor
While the accessibility of video game playing is receiving more attention through developments like Microsoft's Xbox Adaptive Controller, Sony is yet to release an official accessible counterpart to its PS5 DualSense controller. Some users reportedly find it difficult to use the DualSense due to its bulky size and weight, and those who cannot use both hands at once are often unable to take full advantage of the controller's functions.
Kuumeri's 3D printed adaptor works by allowing a user to control the DualSense's analog stick on any surface, including a player's thigh, which should offer support to the hand used and prevent it from growing tired.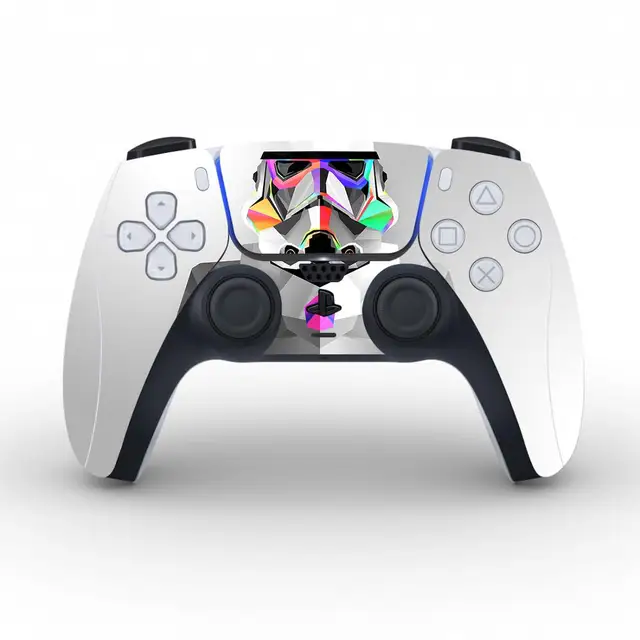 The attachment snaps onto the controller's left analog stick and enables players to maneuver the analog stick by balancing the controller on the surface and moving the entire controller.
The shoulder buttons are migrated over to the other side, where players can use their index finger to push all four. The buttons are placed so that pushing L2 and R2 simultaneously is possible, which is required for many games.
A second 3D printed adaptor can also be added to the controller to allow users to control the arrow buttons, giving full access to almost all of the controller's keys. Save for the share button, the two adaptors enable players to use the entire DualSense controller with one hand.
Due to the DualSense's symmetry, the adaptors can be reversed to fit onto the other side of the controller by mirroring the components' design files before printing.
Aside from improving the accessibility of video game playing to those with physical disabilities, Kuumeri's adaptor could also enable users to play co-op-only games solo by using attachments on two controllers, or enjoy a mid-game snack without hitting pause.
Kuumeri 3D printed each piece of the adaptors without support in PLA, except for the controller's stand which was printed in a flexible TPU to provide better grip. 
The files for Kuumeri's PS5 DualSense adaptor can be downloaded for free here.
Both 3D printed adaptors combined on a PS5 DualSense controller. Photo via Akaki Kuumeri/Prusa Printers.
Subscribe to the 3D Printing Industry newsletter for the latest news in additive manufacturing. You can also stay connected by following us on Twitter and liking us on Facebook.
Looking for a career in additive manufacturing? Visit 3D Printing Jobs for a selection of roles in the industry.
Subscribe to our YouTube channel for the latest 3D printing video shorts, reviews and webinar replays.
Featured image shows both 3D printed adaptors combined on a PS5 DualSense controller. Photo via Akaki Kuumeri/Prusa Printers.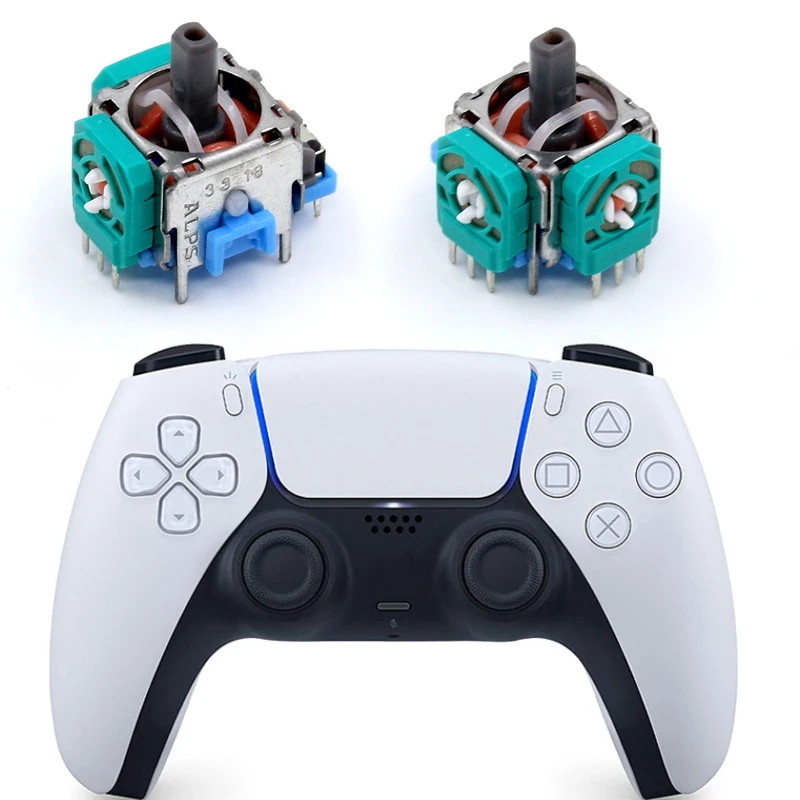 Tags Akaki Kuumeri Caleb Kraft Hack-a-Day Lulzbot microsoft Microsoft Xbox Adaptive controller Prusa Printers PS5 PS5 DualSense Sony The Controller Project xbox Xbox Series X
Hayley Everett
Hayley is a Technology Journalist for 3DPI and has a background in B2B publications spanning manufacturing, tools and cycling. Writing news and features, she holds a keen interest in emerging technologies which are impacting the world we live in.
Top 10 Best 3D Printed Accessories for PlayStation 5
3D Insider is ad supported and earns money from clicks, commissions from sales, and other ways.
The PlayStation 5 is the hottest gaming console today. With its lightning-fast SSD, a redesigned controller, and an impressive lineup of games, the demand for the PS5 remains very high almost two years after its launch.
Every gamer knows that the cost of gaming does not stop at the console and the games. It's great to spruce up your gaming setup with accessories.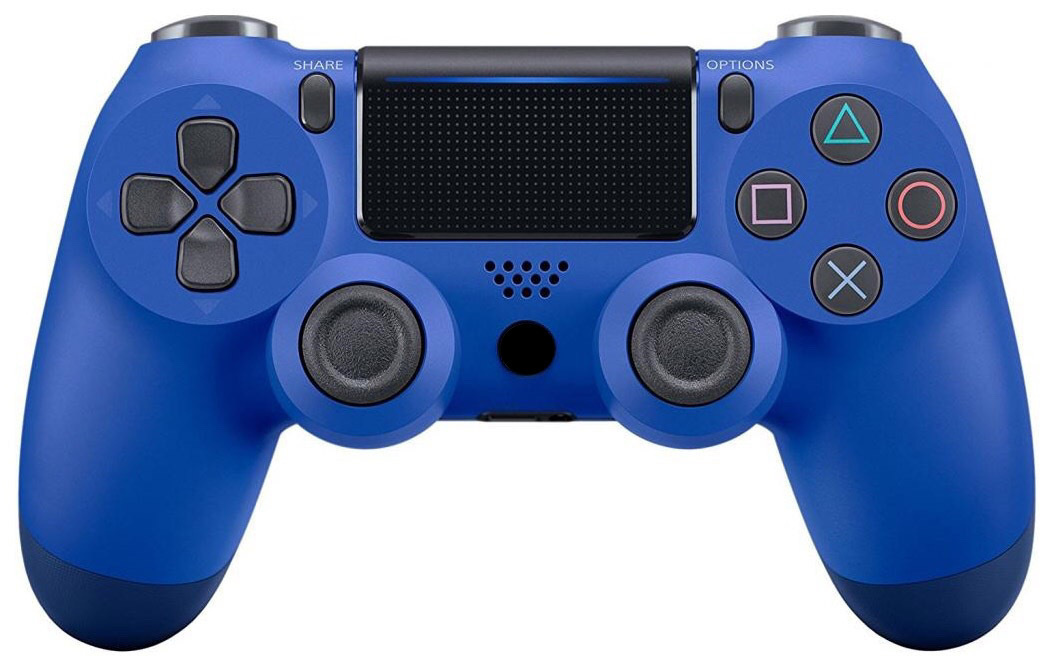 This is a rabbit hole that can get expensive very quickly. If you have a 3D printer, then you can try your hand at printing bespoke accessories for your PS5. Here are some of our favorites:
1. Controller stand
This is likely the most common PS5 accessory that you will see on 3D printing sites. Stands or mounts for the DualSense controller can range from basic stands with no visual embellishments to zombie hands and Dobby the House-Elf. There are also options for mounting your DualSense controller to the wall, under the table, or on the body of the PS5.
With so many controller stand options, it would actually be tough to come up with an original idea in this department. If you are envisioning a specific controller stand, there's a good chance that there is already a model of it out there.
2. Game case holder
The plastic case of physical PS5 games is actually the same as that of the PS4 and even older DVDs, so you might not need to get a new case holder.
However, you can print one that has a nice PS5 caption. There are also options for wall mounting of your games.
The best thing about 3D printing your own game case holder is that you can just make more when you buy new games. It would also be easy enough to design a bracket that will allow multiple case holders to be stacked on top of each other.
3. Thumbstick caps
The thumb sticks of the DualSense controller seem to have good quality, but this does not mean that they will not wear down eventually. This set of thumb stick caps provides some protection to your controller's thumb sticks, hopefully extending their useful life.
Thumbstick caps aren't just for protection, though. For extremely competitive games, having the right thumb stick cap can have benefits in performance. It can improve your aim, make the sticks more responsive, or make it easier to hold the thumbstick in a single direction for a long time. The best thing about thumb stick caps is that they are so small that you can print multiple caps in just a single run.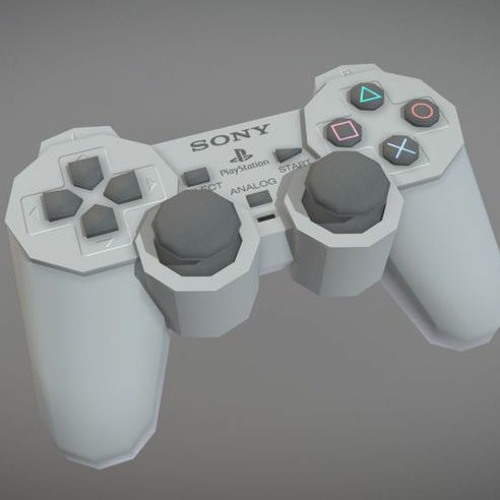 4. Headphone mount
Just as with controller stands, there is seemingly an endless well of models for headphone mounts. You can get standalone wall mounts, mounts that clip to the side of the PS5, or integrated wall mounts for both headphones and controllers.
You can also get this fancy headphone mount with the PS5 branding and the classic PlayStation icons. Controller stands are so easy and fun to design that it's no surprise that the community has come up with so many choices. This is another case where you can likely find an existing model for every design idea you might have.
5. PlayStation trophy
Are you a PlayStation trophy collector? Normally, this only refers to digital trophies as rewards for doing in-game achievements. How about turning those digital trophies into actual ones? With this model, you can just 3D print a trophy collection to show off.
While you probably should not 3D print the actual number of in-game trophies you have earned, these make really good additions to your gaming setup.
These are best printed with shiny PLA, sanded, and polished. Achievements are always something you can be proud of, even if they are in video games.
6. PS4 camera wall mount
The camera of the PlayStation 4 is still compatible with the PlayStation 5 and is still a requirement if you play VR games. To use the camera optimally, it should be able to see the sensors in the PSVR headset. The best way to do this is to wall mount the camera.
This simple wall mount places the camera in the best position for VR gaming while also decluttering your gaming setup. This is a very simple design with a small cavity where the PS4 camera stand slips right in.
7. PS5 stealth mount
The PS5 is a huge piece of hardware. It is so big that finding a position for it in a cluttered home entertainment setup can be difficult. This stealth mount attempts to solve this problem by placing the PS5 on the underside of a desk.
Some people may feel that this mount does not show off the PS5 in all its glory.
This isn't true at all. The PS5 is still visible, due in part to its size. The stealth mount is actually a very elegant solution to the problem of lack of space. It also perfectly positions the PS5 in a manner that still allows for optimal cooling.
8. DIY controller charging dock
A charging dock for controllers is considered a must-have accessory if you own multiple controllers and cycle through them regularly. There are dozens of third-party controller charging docks out there, but where's the fun in just getting those when you can 3D print your own?
This custom controller stand has space for two controllers and holes for two USB-C cables. It's stable and functional, but not necessarily visually appealing. You can, of course, print it with fancy colors to match the bright colors of the newer DualSense controllers.
9. Mini wheel controller mod
This is probably one of the most complex accessories you can 3D print for your gaming gear. This mini-wheel clips onto a DualSense controller, making it a more intuitive controller for racing and driving games.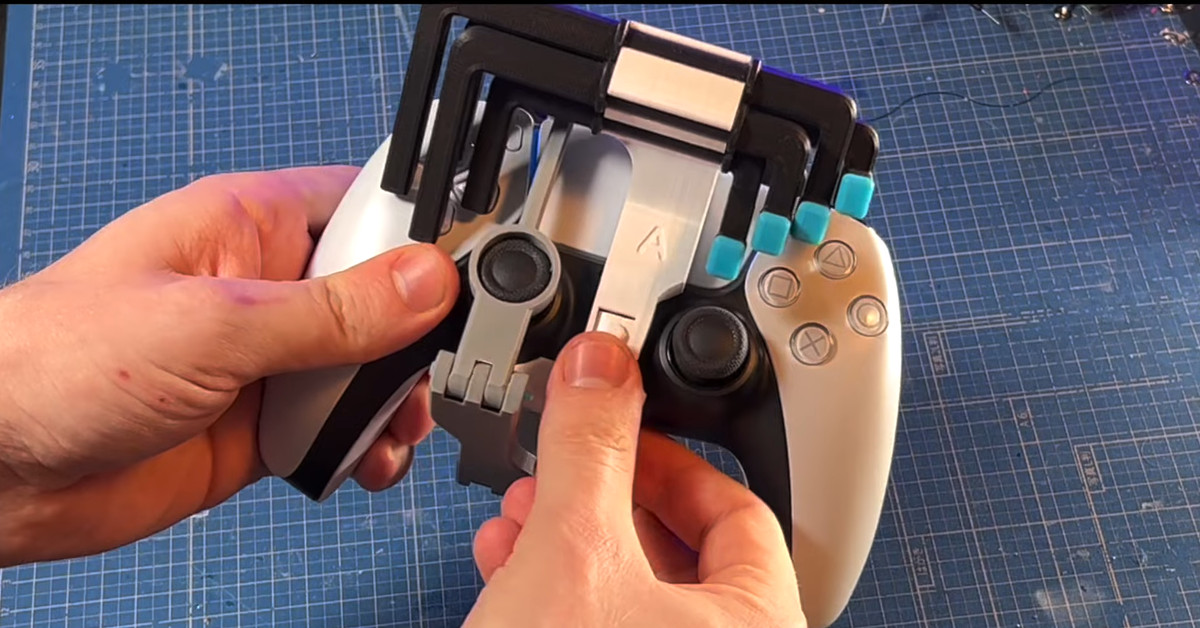 The design considerations that went into this model are quite impressive, making this an extremely fun project.
Take note that the plastic brackets that clip onto the controller may leave scratches on the controller's surface. You can remedy this by coating the inside surface of the plastic clamps with some soft cloth.
10. Flight stick controller mod
We're not quite done with the controller mods yet. This time, we're turning the DualSense controller into a flight stick. Flight sims are not as popular as they used to be, but there is still a healthy library of flight sim games for the PS5. This flight stick accessory will make playing flight sims a lot more fun.
Take note that the free version of the model only modifies the left side of the controller to allow for stick motion. There is a paid version of this model that modifies both sides of the controller for both motion and camera control. It also has working triggers and rocker switches. This is easily the most impressive DualSense controller mod of this bunch.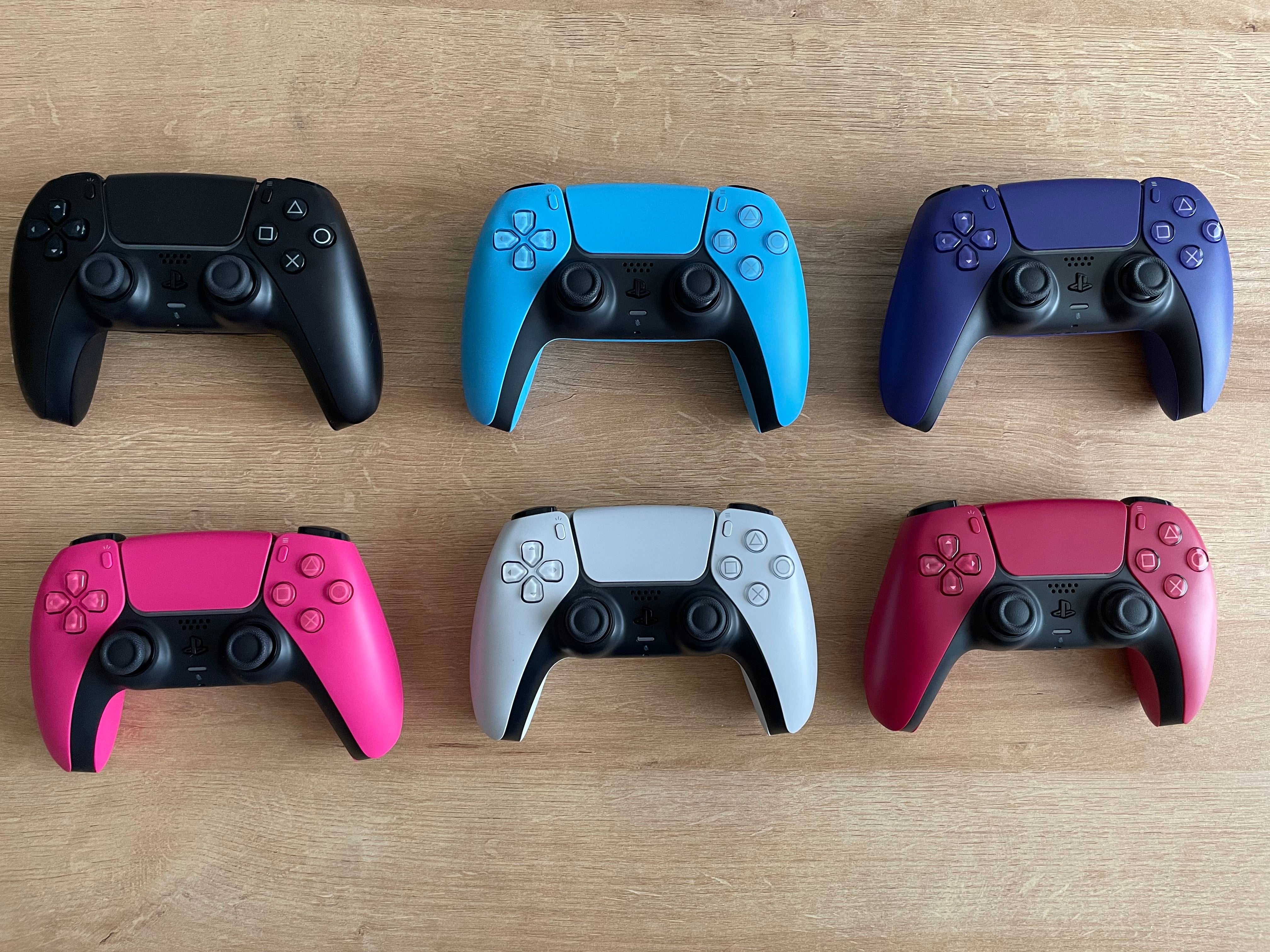 Final thoughts
If you own both a PlayStation 5 and a 3D printer, it's safe to say that you like keeping up with the latest technologies. It would also be a waste not to use your 3D printer to make a couple of fun and unique accessories for your shiny new gaming console. Sprucing up your gaming setup is almost as entertaining as playing the actual video games, but 3D printing these accessories rather than buying them gives you a lot more options.
Warning; 3D printers should never be left unattended. They can pose a firesafety hazard.
Best Ps5・Cults
3D Printer Models
Clawstrider Horizon Forbidden West
59.78 €
PS5 SUPPORT CYBERPUNK
1.48 €
STAND FOR PAC-MAN PS4-PS5 CONTROLLER
3 €
Ratchet & Clank logo Wall\Shelf Decor
2,55 €
Precursor sphere
3.
82 €
support controller ps5
4 €
staffa muro ps5
3 €
STAND SET FOR GAME CONSOLE
1,25 €
Clip for PS5 controller
Free
ps5 logo
2 €
Spiderman Ps4 3d head
1.53 €
PS5 headset holder
1.50 €
Kratos
10€ -fifty% 5 €
Champion Headpiece - Skyline Forbidden West
5.76 €
Fang of the bloodhound - Elden's ring
5.76 €
Funko Pop Holder PS5 Aloy Horizon Forbidden West Control Controller / Controller
4.07 €
Angel KOF THE KING OF FIGHTER FUNKO POP
5,52 €
Steering wheel adapter for Thrustmaster T150/T150RS/TMX/TMX PRO
5 €
Spiderman's back symbol (Tobby)
0.
99 €
[REMIX] Browns PlayStation Xbox Switch Controller Stand for 3 controllers
Free
Playstation - PS5 logo
3 €
Stand Recumbent PS5
1.49 €
The Amazing Spider-Man 2 (TASM2) Spider Logo
0.99 €
stand for mickey ps4
1 €
The Amazing Spiderman 1 (TASM1) Spider Logo
0.99 €
Talana Helmet - Horizon Zero Dawn
11 €
Marvel's Spider-Man Remastered Spider 9 game logo0003
0.99 €
Ninja Turtle Joystick Holder!
4 €
God of War - Ragnarok (Kratos)
1.63 €
Playstation 4/5 game stand
2.04 €
Spiderman 3D logo PS5
2.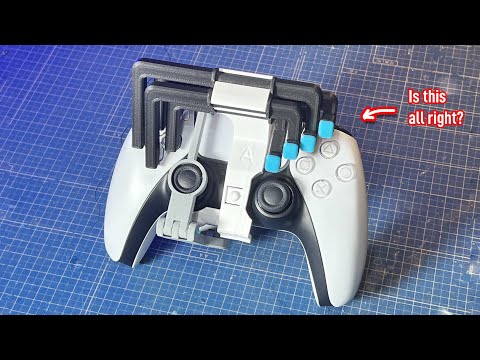 95 €
Mikecrack Joystick Stand
Free
Stand/holder for Dualsense 9 controller0003
2.04 €
PS5 Headset Dock // Headphone Holder
1.68 €
Charger for Astro Bot PS5 controller
3.05 €
Double controller station
€5.09
Joystick holder Madara
4,20 €
TAKUMA KOF THE KING OF FIGHTERS FUNKO POP
4,53 €
GOD OF WAR RAGNAROK THEME STAND
5 €
game clip for ps5 control
0.99 €
Banuk Ice Hunter Headpiece - Horizon Zero Dawn
9 €
PS4 PS5 Controller Holder Itachi Uchiha
10 €
PS4 PS5 God Of War Ragnarok PS4 controller holder
12 €
Stray Logo
Free
LETTER 3D PS5
3.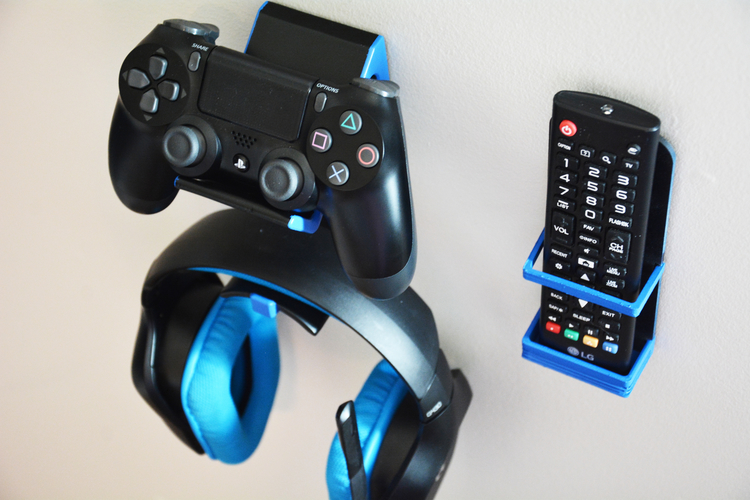 05 €
DARTH VADER ANAKIN CUSTOM HEADS FOR STARWARS DISNEY OBIWAN 3D PRINT FIGURINE HEADS
8,96 €
Cookie cutter Ps5 Dualsense Controller
1 €
Joystick holder 2022 Low Poly
0,50 €
Encrypted drives for creative people
Search Kingston.com
To get started, click accept below to bring up the cookies management panel. Next, tap or click on the Personalization button to turn on the chat feature, then Save.
Your web browser version is out of date. Please update your browser to improve your experience on this website. https://browser-update.org/update-browser.html
Aug 2022
Personal Vault
Mobile lifestyle
Data security
SSD
Encrypted USB stick
Blog Home
As a creative person, you create a variety of content for the public, which is likely to require large amounts of memory.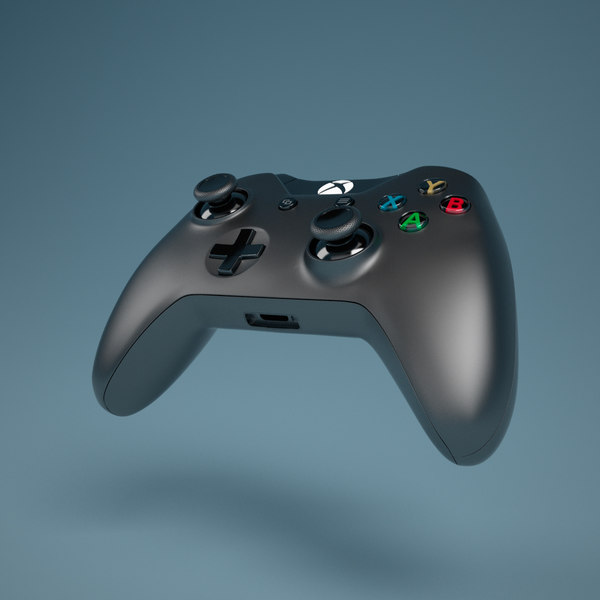 Whether you work alone or work with important clients around the world, an encrypted drive will protect your important files and help you meet your security obligations.
When choosing a storage solution, many content creators can either pay for a monthly cloud storage subscription or purchase an external device as a one-time purchase. Cloud storage is always a good option: you can send a link to your chosen users for remote access and manage their permissions, allowing you to collaborate and share ideas. But it also comes with potential security issues.
Comparing cloud and external storage
It would be wrong to say that cloud storage is completely secure. It removes some responsibility from the shoulders of users, however, you will have to trust a third party. Many cloud service providers offer a very simple user-side security package, have weak password strength requirements, and do not use two-factor authentication. This makes it much easier for your files to be lost or stolen through data breaches or social engineering attacks that trick the user into sharing access to sensitive information.
Is the convenience of cloud storage worth the risks?
While an external storage device is a worthwhile alternative, it also comes with certain risk factors, such as device theft or transfer of viruses from a computer to a connected device. However, even with this in mind, this option is much safer and more economical. To minimize security concerns, content authors should consider an encrypted external drive. Most encrypted drives are password protected. If your device is stolen, no one will be able to access your files unless they know your password. This, along with hardware-based encryption, will help keep your data as secure as possible.
Encrypted IronKey drives for content creators
Encryption is an incredibly useful option for creative people. Protecting files such as invoices or your intellectual property should be a top priority. When collaborating with partners on any shared content, you may be required to sign an NDA (non-disclosure agreement), which prohibits all parties from sharing content until it is made public.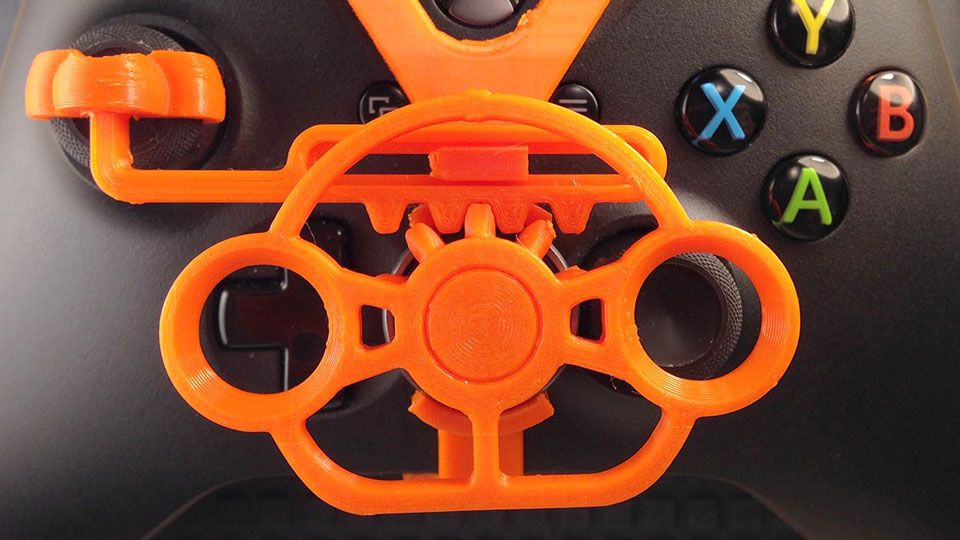 Reliable hardware-based encryption of project files will reassure you, because the probability of breaching the contract will be minimal. What's more, when you buy an encrypted storage device, you pay for it once instead of committing to recurring payments, as is the case with cloud storage. Depending on the duration of the project, the difference in costs can be significant. An encrypted drive has a long lifespan, so you'll likely be able to reuse it for many years.
Kingston offers a range of encrypted USB flash drives up to 256 GB. For larger projects like video editing, an encrypted external SSD might be the way to go. The IronKey Vault Privacy 80 External Solid State Drive is the latest innovation from Kingston. This external encrypted SSD is FIPS 197 certified and provides 256-bit XTSAES encryption. It supports read and write speeds up to 250 MB/s and is available in capacities from 480 to 1920 GB * . Whether it's sensitive information, customer documents or high-resolution images and videos, the Kingston IronKey Vault Privacy 80 is ideal for content creators.