3D printed house in ny
You can buy a 3D printed house in NY. Is this the future of home building?
Fulltext search
FILTER RESULTS BY:
Relevancy
Date
Order
Asc
Desc
RECOMMENDED IN RENT
Moving to NYC after college? Here's how to do it
RECOMMENDED IN BUY
How buying real estate in NYC is unlike anywhere else
RECOMMENDED IN SELL
A guide to using a no-fee renovation loan from a NYC real estate firm
RECOMMENDED IN IMPROVE
How to make your NYC renovation more pet-friendly
Improve
By Evelyn Battaglia | February 26, 2021 - 12:30PM 
" data-content="Our editors have updated this post with new, relevant information.">
This 1,400-square-foot, three-bedroom ranch will be 3D printed in Riverhead, NY. It is listed on Zillow for $299,000.
Rendering by h3M Architects + Engineers
You may be familiar with 3D printing as a means for creating things like prosthetics, cameras, and even food. The process can be used to construct houses too—and in what feels like a game-changing development, the very first 3D printed home has been listed for sale on Long Island—even before ground has been broken. 
The 1,400-square-foot house, to be created by 3D printer manufacturer SQ4D, will feature three bedrooms, two baths, and a two-and-a-half-car garage. It will be built on a quarter-acre in Riverhead, NY,  and is listed at $299,000 on Zillow—far lower than the $550,000 median sales price for houses in that part of Suffolk County, according to the Elliman Report. 
So is this the way of the future? Could 3D houses become the norm? Yes, according to the folks at SQ4D, who say that additive manufacturing—the technical term for the process of adding layer-upon-layer of material—offers affordability, durability, and endless customization.
"There is a huge global demand for affordable housing along with a movement toward sustainable construction," says Kirk Andersen, SQ4D's director of operations. "We wanted to be under the comps in the area and we can be with how we build. It's as simple as that." 
Stephen King, associate broker at Realty Connect USA, says he is getting lots of inquiries for the house from a range of buyers, including first timers and retired empty nesters. 
"When you have a $300,000 new construction on Long Island, it seems to check every box, and then there's the added draw of it being 3D printed," he says. 
According to Andersen, the company's XXL printer is as much as three times faster—taking mere days rather than months to lay the foundation—and far cheaper than traditional construction methods, thanks also to its proprietary concrete mix. 
Read on for more about how 3D printed homes are made and what they have to offer.
How are 3D printed homes built? 
The technology for 3D printing a home is essentially the same as for other 3D printed items, only on a (much) larger scale.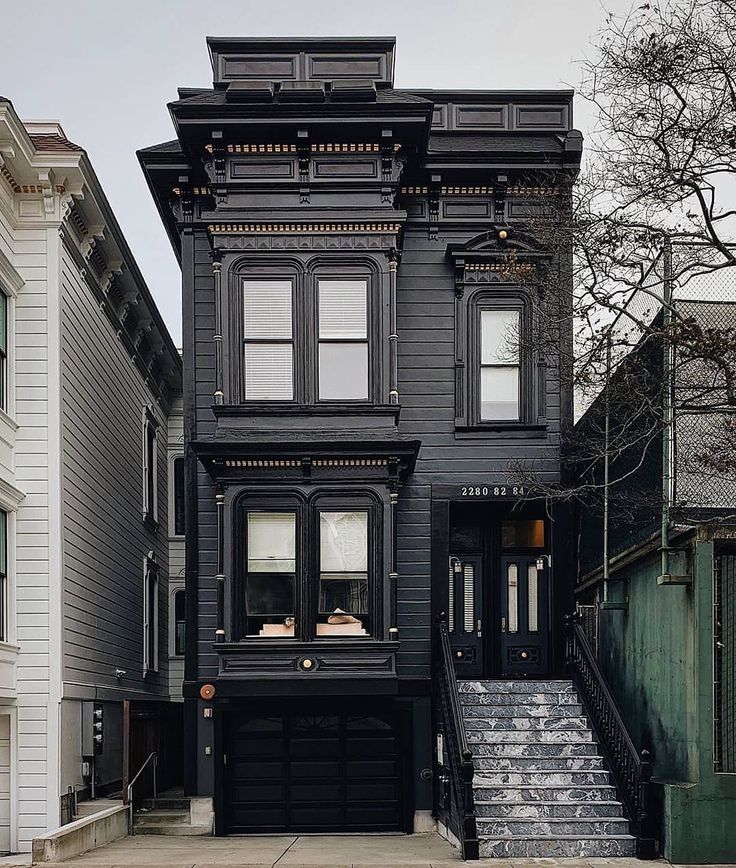 In fact, SQ4D started as a manufacturer of 3D desktop and custom printers but in 2017 began focusing entirely on home construction, eventually building one of the largest 3D printers in the world with on-site portability.
Andersen says they can set up their patent-pending Autonomous Robotic Construction System (ARCS, aka the printer) at a build site in six to eight hours. The machine then extrudes concrete through a nozzle, layer by layer, to create the foundation as well as the interior and exterior walls and even the utility conduits (watch it in action on the company's website). This represents about 40 percent of the total work on a house.
The robot extrudes the concrete through a nozzle, layer by layer, resulting in a textured finish both inside and out. 
SQ4D
Fascinatingly, the robot has no idea of the shape or look of the house, it's just being told to go to specific spots by following the floorplan. For techno-nerds, here's how that works: The CAD file with the design is run through a "slicer" that breaks the model up into layers and then outputs those in a G code, which is the instructions on the coordinate plane as to where the machine should go.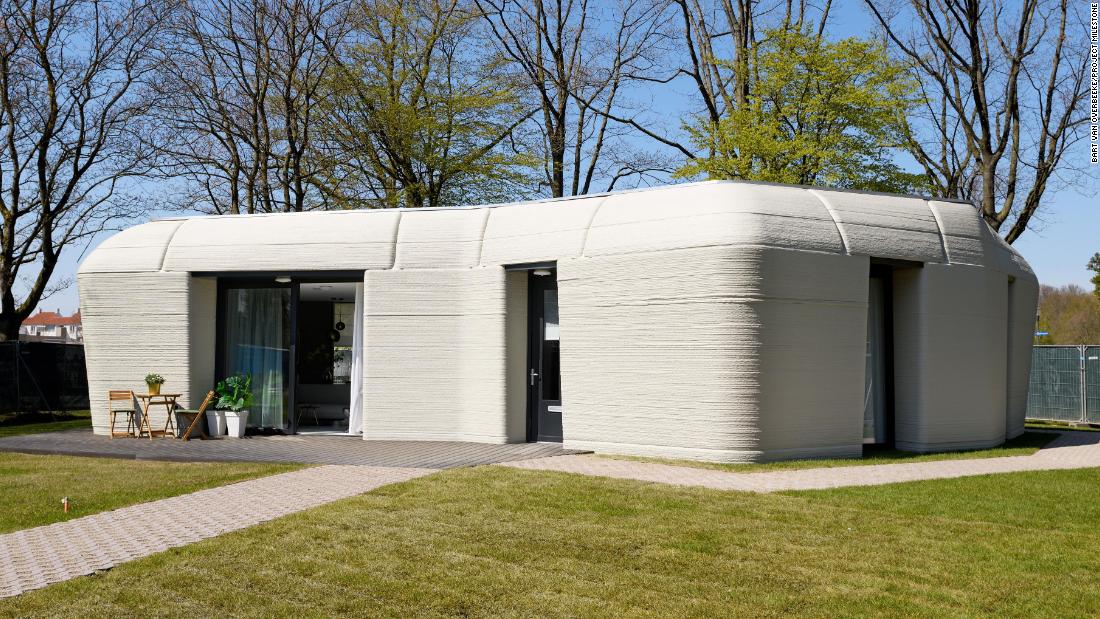 "There's definitely some secret sauce in that software that allows us to do that," Andersen says.
All the rest, meaning windows, doors, roof, and all fixtures and fittings, are handled in the traditional way, though Kevin Paul, deputy discipline director of architecture and the point person on the project for h3M Architects + Engineers (who helped ensure the design was code compliant) says the logical next step in the technology is for those elements to also be 3D printed. 
Why are 3D printed homes less expensive to build? 
Generally speaking, the 3D printer-slash-robot does the bulk of the "hands-on" work, replacing a traditional construction crew and consolidating the labor-intensive tasks. 
For example, the SQ4D method requires only three on-site workers for the entire print. So having a robot take instructional code and accurately extrude concrete significantly reduces the costs and risk of error. It is also a safer work environment, with reduced risk of on-the-job accidents (and no need for worker's comp for the robot).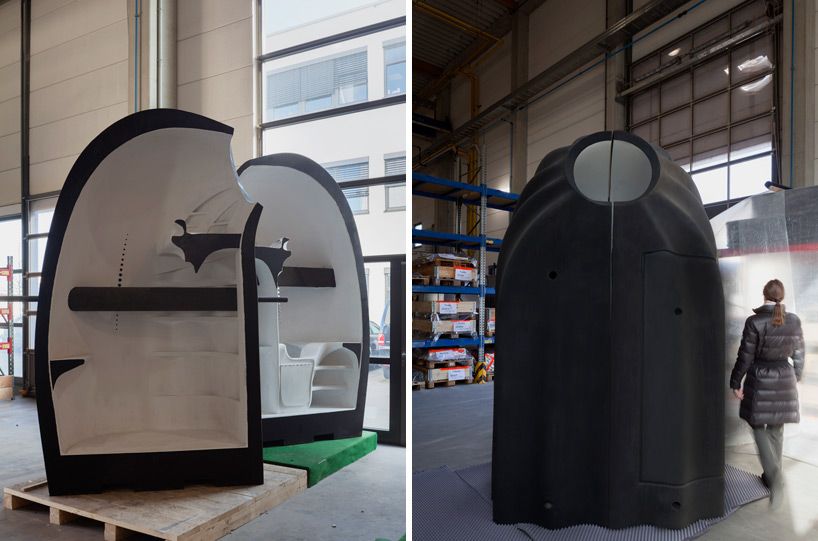 Most of all it drastically cuts down on the build time and the labor costs that would normally accrue. 
Case in point: It took only 48 hours of print time over a period of six to eight days for SQ4D to construct the 3D part of its proof-of-concept house—the world's largest permitted 3D printed home (at 1,900 square feet), in Calverton, NY. So basically that initial build time is one week rather than the usual six to eight weeks. And then the rest of the house was completed within 30 to 40 days.
Potential buyers of SQ4D's Riverhead home can tour this demo home in nearby Calverton to see and touch the concrete walls. 
SQ4D
Andersen expects the print time for the listed house to be even shorter.
Putting this in perspective, King says local comps are closer to $450,000 and that it would cost a contractor over $500,000 just to build a new house on Long Island. 
Andersen says some non-New York buyers don't think the price of the Riverhead house is all that affordable.
But he says half of the price is to cover the cost of the land, which doesn't come cheaply on Long Island. That means in other areas where land is cheaper, the price of the house will be lower too.
What are the pros and cons of concrete houses?
According to Andersen, concrete is cheap (the materials for the demo print above totaled $6,000), abundant, and strong; SQ4D's mix has a super-high tensile strength, above and beyond what's normally used as a building material. 
"Concrete is not the easiest thing to 3D print but our method of extruding it through a nozzle allows us to output a large volume of it quickly and it will hold its shape enough to be stacked," he says. 
On a practical level, using concrete for the exterior walls eliminates the need for painting or siding, with minimal upkeep. Same for the interior, though buyers have the option of adding stucco or drywall. And concrete has long been a go-to material for the footing and foundation.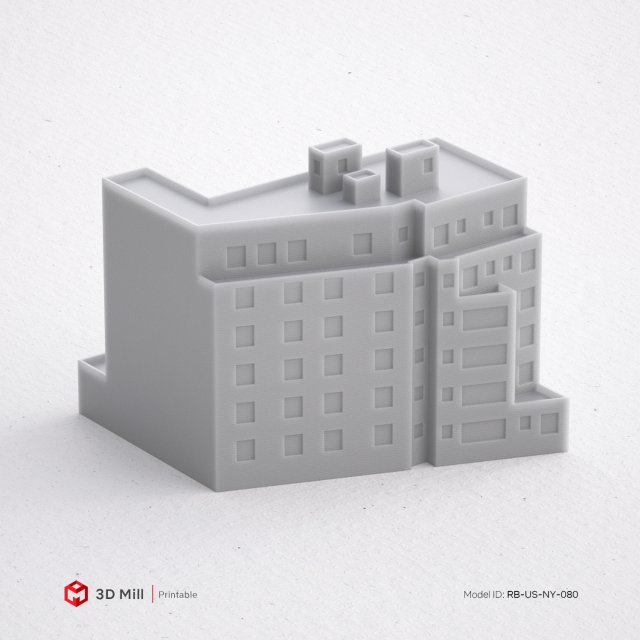 Andersen acknowledges that concrete has a rather large carbon footprint and that there is a global movement toward being carbon neutral. For that reason he foresees one day using a hybrid mix of recyclable materials that would have the same strength but be better for the environment. 
However, since SQ4D's construction essentially involves setting up a concrete "plant" right on the job site, rather than trucking in materials from a giant factory, the process eliminates much of what contributes to the carbon load. 
And in terms of electricity usage, the printer-robot runs on what is equivalent to using a hairdryer.
What are the challenges in getting 3D printed homes permitted?
New York State is known for having some of the most stringent building codes in the country—and each town has its own department to contend with.
"Any town would have difficulties with technologies that are not recognized in the building code and would therefore require the design professional to offer proof that it would be code compliant and meet all the town's concerns around life, safety, and health issues," Paul says.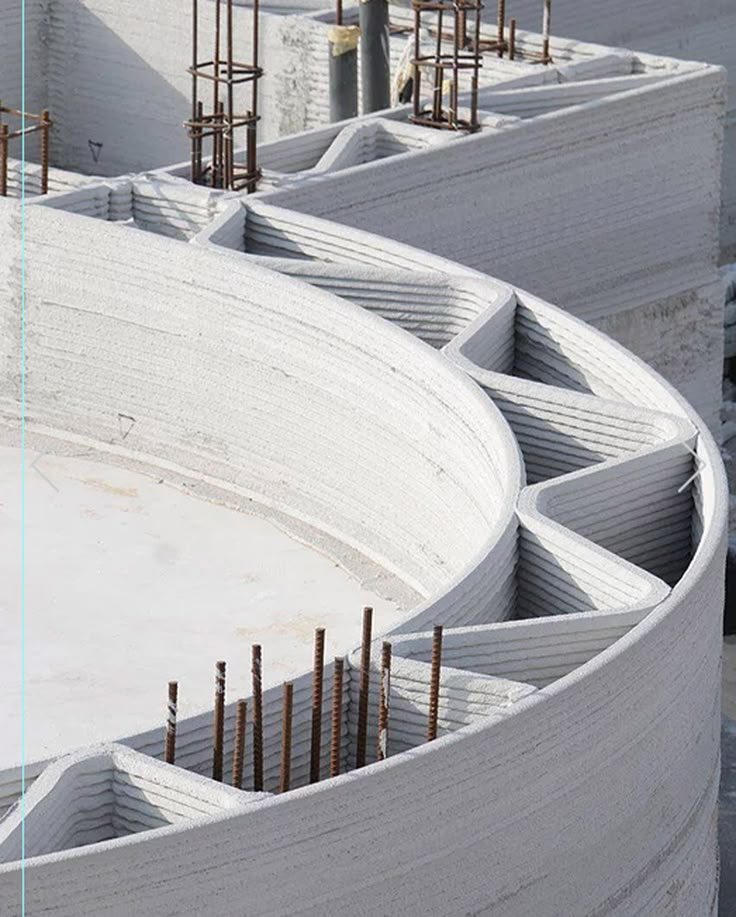 So when Andersen was scouting the locale of SQ4D's second print, he and King put out calls to lots of municipalities in the area. "Riverhead was amazingly open and accepting and saw it was the future," King says. 
Not that it was a done deal. As Andersen says, "it took a long year of Covid-19 and legwork and red tape but we've got the permit in hand, the building plans are approved, we own the land outright, and we'll be breaking ground in the next two months, whenever the weather breaks."
The demo house proved especially instrumental. "There's a big difference in seeing and touching and experiencing the technology and having a conceptual idea on paper," Paul says.
Going forward, having two prints under its belt may be persuasive in convincing other municipalities to accept SQ4D plans—and even paving the way for a more general acceptance of 3D printed homes. 
Are these homes customizable? 
The easy answer is yes.
SQ4D's machine can, for example, 3D print a round wall as cheaply as a straight wall, which is not the case in traditional construction. 
"You are only limited by the constraints of the technology and at this point there aren't many," Paul says. 
That said, SQ4D's machine is only set up to build single-story structures, though taller 3D prints have been built in other parts of the world (and likely where there is no building code or oversight). 
For its first for-sale print, SQ4D wanted to stick with the ever-popular ranch, by far the most common type of house on Long Island, to show what could be done with a familiar type of housing and make comparing prices easier. Plus King says there is always a tremendous demand for ranch-style homes.
SQ4D opted for a familiar design that would fit in well with the neighborhood and show how 3D printing is just another way to build traditional homes.
Rendering by h3M Architects + Engineers
Still, Andersen says they can create custom, high-end houses.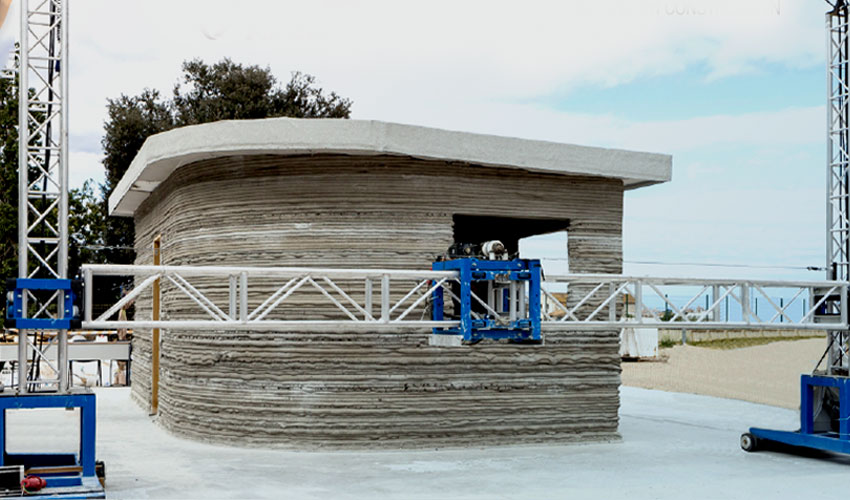 And Paul explains, "The technology allows you to push this beyond how you typically construct the home, so why not design in a way that actually accentuates the fact that we aren't using two-by-fours or lumber in the walls?" 
Soon this might very well be another option for second-home owners who are looking to build (cheaply or not) on raw land.
How does it stack up to modular housing?
Andersen is a fan of modular construction (such as Boxabl) and does not see those companies as direct competition but rather as trying to accomplish the same thing—to put people in houses without having to break the bank. 
"There are cost-savings and quality controls they see that we don't and vice versa," he says. Namely, SQ4D builds everything on site and so there's no need for a factory or transportation, whereas modular homes are built in a climate-controlled facility and then the components are delivered to the job site.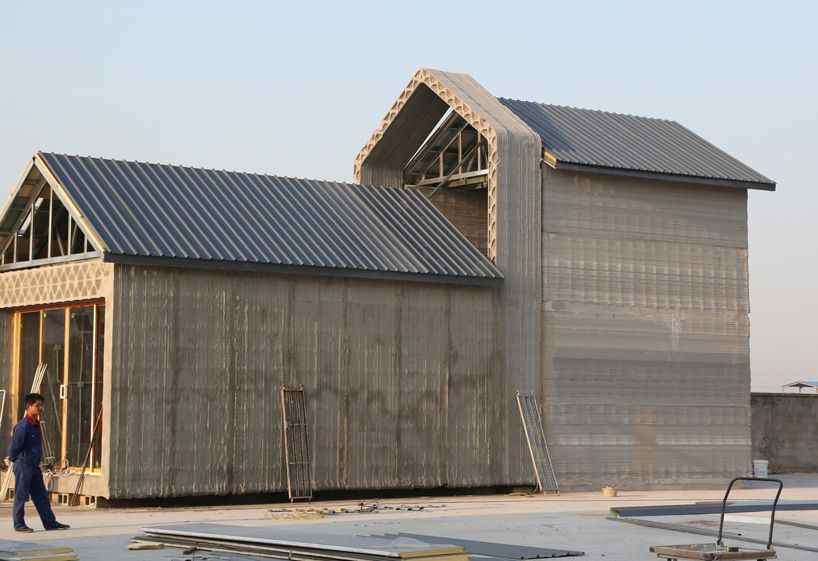 He sees 3D printing as being particularly ideal for large developments of land, where he could set up one or multiple machines to print one house after another. "There is efficiency of scale in that situation." 
Other advantages of 3D printing over modular include greater customization and superior build quality, with concrete being stronger and more stable than the standard-grade compressed boards and sawdust and glue. (Not that all such modular companies rely on those materials.)
Are there any competitors?
Lots of companies around the world are building homes with 3D technology, but the playing field is limited within the U.S.
According to Andersen, there are a couple big players in the industry with different machines, processes, and concrete mixes, each carving out its own niche.
Austin-based ICON is one such company. "I love their machine design and their global mission to house the homeless," he says.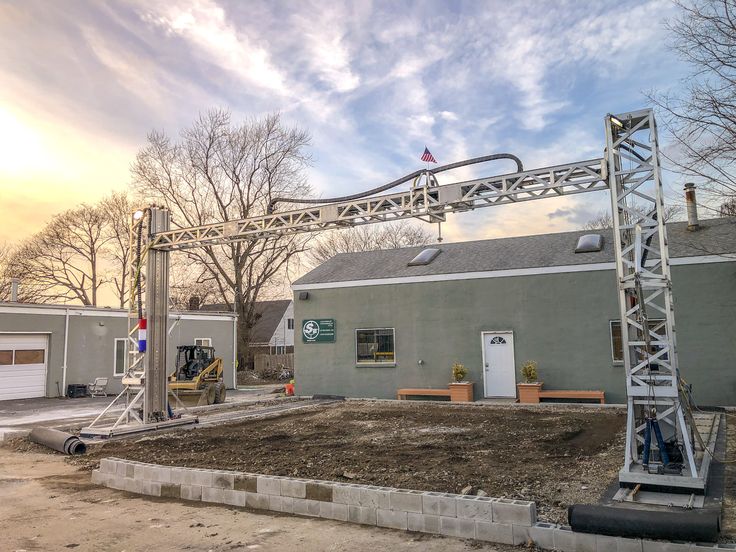 This proof-of-concept 3D printed house by ICON in Austin, TX was the first to get permitted in the country.
ICON
He sees more companies entering the market now that universities are teaching courses in how to apply additive manufacturing to the construction industry. 
"At the end of the day we are all trying to have robots and the technology to program them replace antiquated methods," he says.   
You Might Also Like
Second HomesWhat you need to know about building a weekend home on your own land
Second HomesWant to switch from fossil fuel to geothermal to heat your house? Here's what it will cost
Design + ArchitectureNYC Passive House guide: Where to find eco-friendly apartments and townhouses that are healthy and quiet too
Brick Underground articles occasionally include the expertise of, or information about, advertising partners when relevant to the story.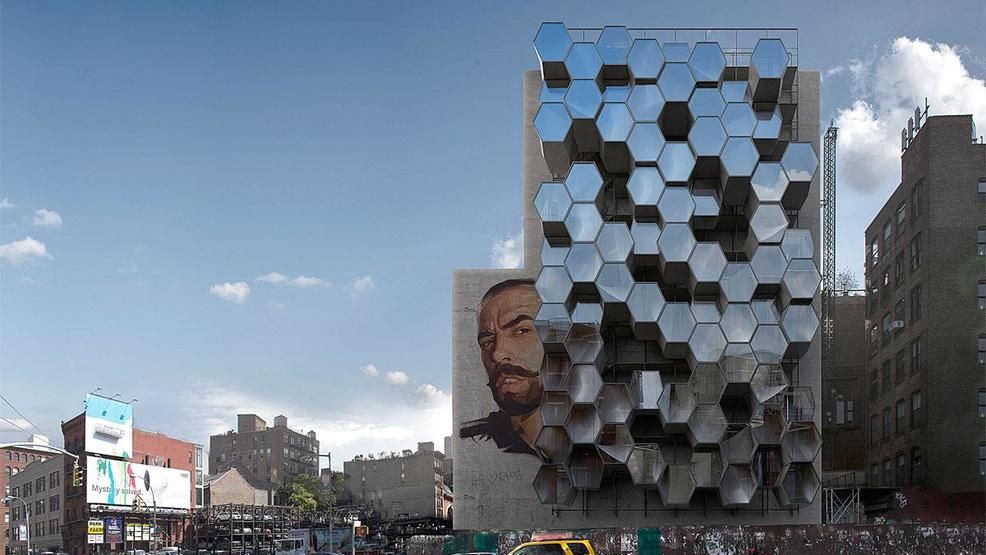 We will never promote an advertiser's product without making the relationship clear to our readers.
topics:
Affordable Housing architects Long Island new construction new development technology
SHARE
TWEET
BRICK'S PICKS
THE BU PODCAST
Recommended for you
5 tips for working around inflation when you're renovating in NYC
Sponsored By Bolster
Recommended for you
Can I get a rebate on the real estate commission when I buy an apartment in NYC? Is the commission negotiable?
Sponsored By Prevu
h3M Assists in Long Island's First 3D-Printed Home – h3M architects + engineers
h3M worked with SQ4D, a Long Island based construction technology company.  SQ4D developed a patent-pending technology to allow multiple machines to work together to create a 3D printed home.  h3M embarked on the adventure with SQ4D on the design and put it into action.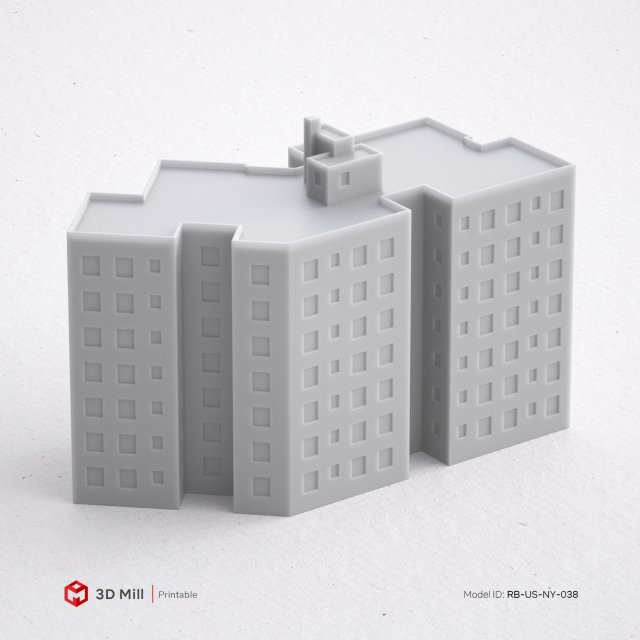 While 3D printed homes offer almost infinite possibilities as the technology advances, homes still need to meet building codes and ordinances for them to be livable—codes that were not created with 3D printed homes in mind. h3M was able to bring its expertise in local building codes, building design, and engineering to navigate through the proper channels to ensure that the homes were both structurally sound as well constructable with realistic living spaces.
h3M investigated additive manufacturing applied in construction and helped procure building plans that would meet or exceed all structural analysis and engineering requirements. The architects and engineers at h3M have witnessed the capabilities of SQ4D's technology and have drawn up complete building plans to produce a home someone would be safe and comfortable living in, while having an exterior aesthetic that fits within the neighborhood.
Below is an article that was featured in Newsday.
LI's First 3D-printed Home Aims to Transform Real Estate
by Jim Merritt
Originally posted in Newsday on February 23, 2021.
The giant robot moves relentlessly, like a machine in a "Terminator" movie. Its nozzle-tipped arm tracks back and forth with geometric precision, squeezing out layer upon layer of brownish liquid concrete sprouting first, a foundation, then a network of two-inch-thick walls, rising like a flower in a stop-action video.
The result in less than 48 hours: A solid, weatherproof house that the owners of a Patchogue company's 3D printer say is set to transform real estate on Long Island, and the rest of the nation.
A listing on realtor.com calls it "the world's first 3D printed home for sale" made by SQ4D Inc. "using their patent-pending ARCS Technology" — a three-bedroom, two-bathroom house with 1,407 square feet of living space, to be built on a quarter-acre lot in Riverhead, that some say could be the first in the next generation of affordable domiciles. The price: $299,999.
SQ4D expects to begin, and end, construction at the lot, at 34 Millbrook Lane, over a few days — when the spring thaw softens the ground, probably in late March or early April, said the listing agent, Stephen King, of Realty Connect USA.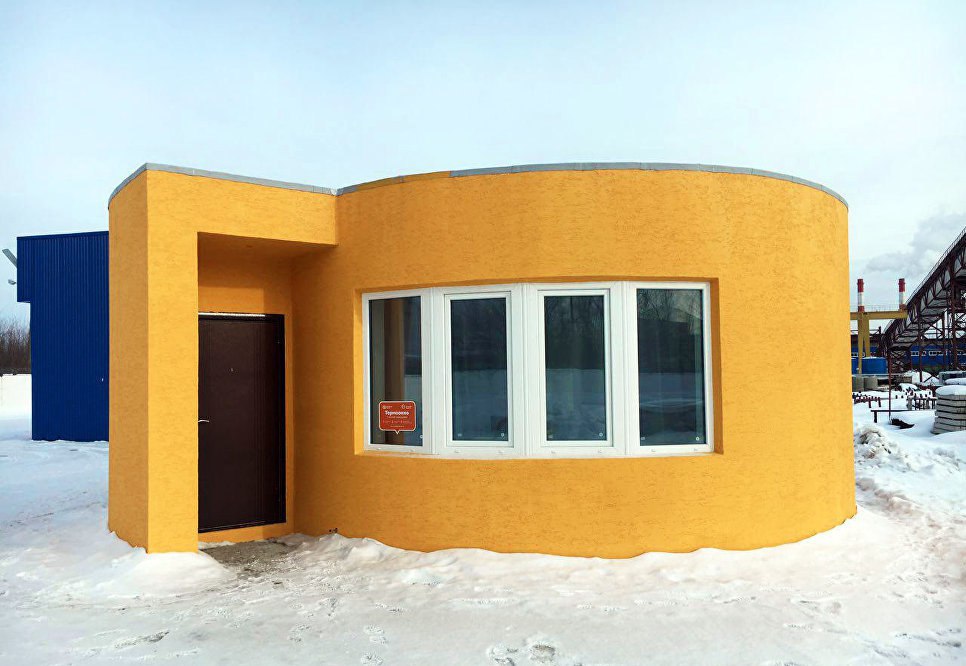 "The machine gets put on the lot and prints the house out right there," King said.
When complete and given a certificate of occupancy, it will be the nation's first 3D-printed home to be sold on the open market, King said.
'Impervious to Fire, Storms'
Homebuyers are enthusiastic about it, said Town of Riverhead Supervisor Yvette Aguiar, who is a licensed real estate agent for Coach Realtors in Smithtown. She said her clients have been "excited" about the prospect of buying a 3D-printed home and such houses cost "approximately 50% less than your average home," and "rate very high in hurricanes."
Kevin M. Paul, an executive at Melville-based h3M architects + engineers, which ensured SQ4D's home design was up to code, said, "Given that this house is made of concrete, it makes it impervious to fire, storms, floods and a range of other elements."
The model home, on display in Calverton, has been attracting attention far and wide.
David Van Arsdale, 47, a professor of sociology at upstate Onondaga Community College, recently toured the home.
He and his wife, Wakenda Tyler, 45, an orthopedic surgeon, who have two children and live in a four-bedroom Colonial in Syracuse, are interested in buying the Riverhead home as a vacation property.
"We really like different modalities of environmental housing, and this is a pretty passive house. It doesn't take much to heat it and cool it," Van Arsdale said, adding, "We're interested in doing radiant heating and solar, so it would be an efficient home."
3D-printed homes are just what the market needs today, says Kirk Andersen, director of operations at SQ4D. Affordable 3D-printed housing "couldn't come at a better time" with the major exodus of New York City residents looking to relocate to Long Island, Andersen said.
"The home is carefully developed to exceed all energy efficiency codes and lower energy costs," Andersen said. "SQ4D provides a stronger build than traditional concrete structures while utilizing a more sustainable building process." The company's patent-pending ARCS technology involves mainly how the 3D printer extrudes the concrete.
"What we're doing is going to change how people look at housing," said Andersen, a Patchogue native. "We're going to meet a global demand to produce affordable and sustainable homes."
That's a good thing, some Long Island real estate and construction experts say.
They believe 3D-printed houses could help assuage the affordable housing crisis, which has only worsened as bidding wars drive prices through the roof. They say machine-made houses are cheaper, greener and faster to build than traditional sticks and bricks, and could become the biggest real estate innovation here since Levittown rose from a potato field — if there's land to build them.
Homebuyers could benefit
Robot-printed homes could benefit homebuyers in their 30s and 40s who are living in apartments and struggling to come up with the hefty down payment required nowadays, said Peter J. Elkowitz Jr., president and CEO of The Long Island Housing Partnership, which provides down payment assistance and other services to first-time homebuyers.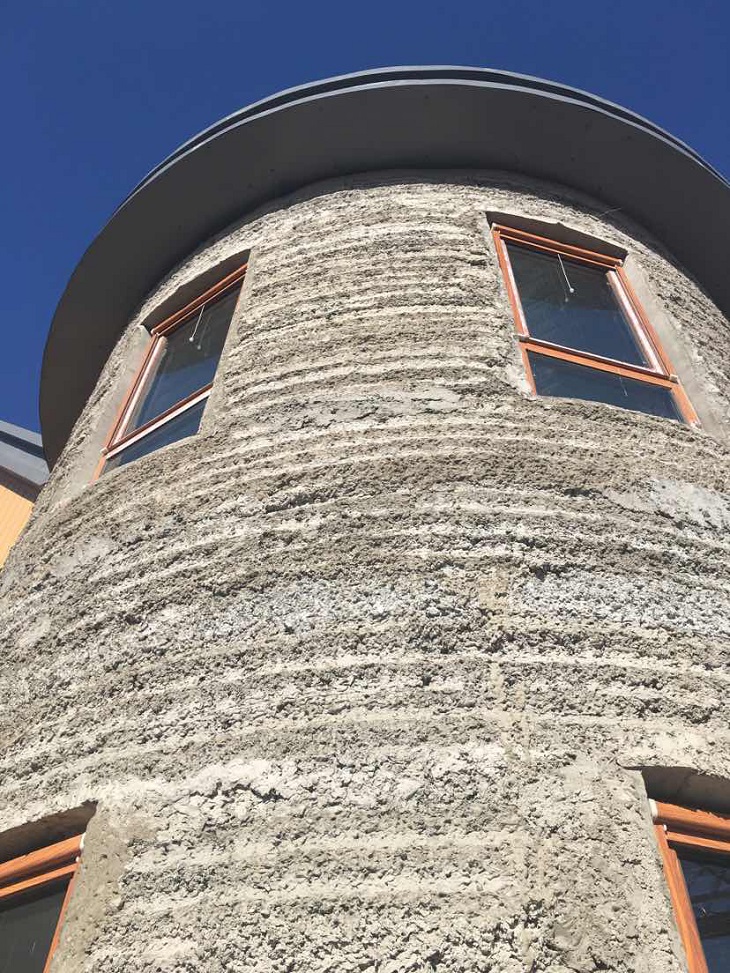 "It would give them the opportunity to own a piece of land and the house," Elkowitz said, adding, "It really is exciting to see people thinking out of the box to … build affordable housing … for the people who need it."
The advent of 3D-printed housing "is a tremendous milestone in the history of the country and particularly in the housing industry," said Andrew Schnissel, 32, of Long Beach, a partner in Richmond Hill, Queens-based private lender We Lend LLC. Schnissel was among dozens of prospective buyers who attended an open house at the 1,900 square-foot model home in Calverton, which SQ4D says is the largest 3D-printed house in the nation.
Schnissel said the company is interested in purchasing the Riverhead house as a rental investment and to learn about the new technology. He's also interested in the home's historic value. It's like "buying the first house in Levittown," he said. "There's only going to be one."
To allow this new type of construction, Elkowitz said municipalities may need to review and change their building codes because "they probably don't have a code for 3D" houses.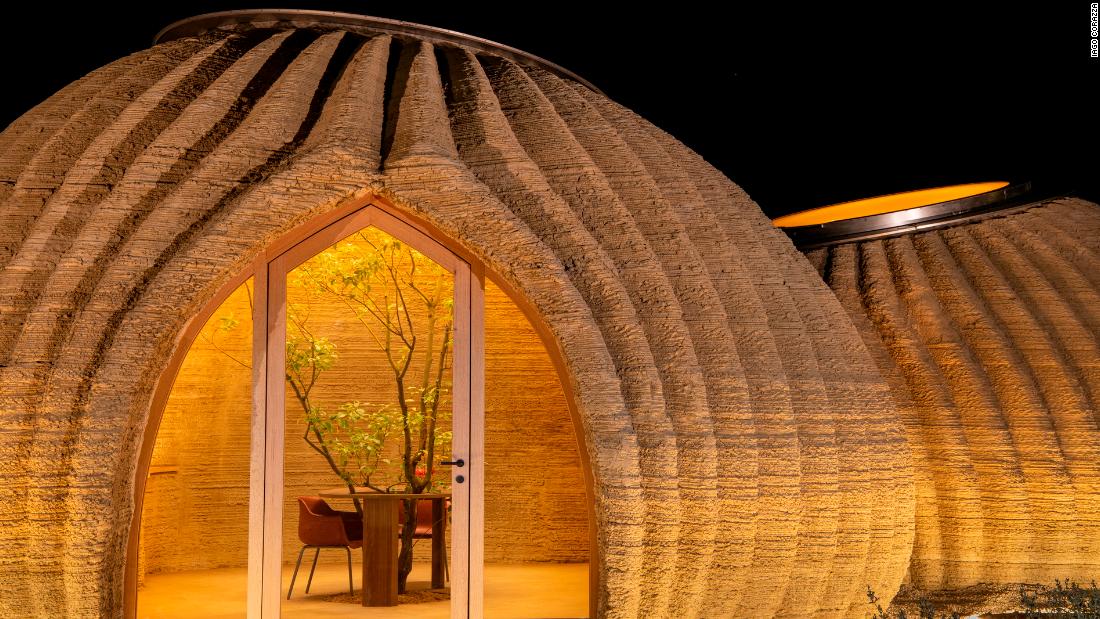 Aguiar said Town of Riverhead code already covers such construction.
"There is no need to create or adjust any town codes" for 3D-printing because "whether the structure of a home is built by wood or concrete is not a zoning concern as long as it has the structure to support the home," Aguiar said.
Humans vs. robots
Some, however, see a downside.
"Laborers have been getting knocked out of the box by more and more mechanization," said Steve Flanagan, business manager and secretary treasurer of Laborers Local 66, which represents about 1,000 construction site union workers in Nassau and Suffolk counties. In addition to driving skilled workers into lower-paying minimum wage jobs, Flanagan said, "I think it's going to hurt society to have robots taking over people's jobs," causing an increase in depression, alcoholism and drug addiction.
Others see a silver lining. Although some construction jobs might be lost to the robot printer, other jobs will be created, said Benjamin Jackson, chairman of government affairs for the New York National Association of the Remodeling Industry in Islandia.
"I'm not a fan of putting people out of work, and that has to be taken into consideration," said Jackson, president of Ben's General Contracting Corp. in Freeport, which is building and remodeling homes in Freeport and Long Beach, areas devastated by Superstorm Sandy. However, Jackson said that roofs, ceilings, drywall, windows, doors, molding and plumbing will still have to be installed by human workers.
Jackson, who called the 3D-printed home "a good end product," said, "Any time you can make something easier or more efficient, it's a good thing."
Finding open or affordable land for that product will be a challenge, especially in Nassau County and western Suffolk. On the East End, Aguiar said there's "plenty" of industrial and farm land available for new home construction. In addition, she said existing properties could be subdivided.
Andersen said that 3D-printed construction has the potential to change what he called "antiquated construction practices, which are slow, labor-intensive and unsafe.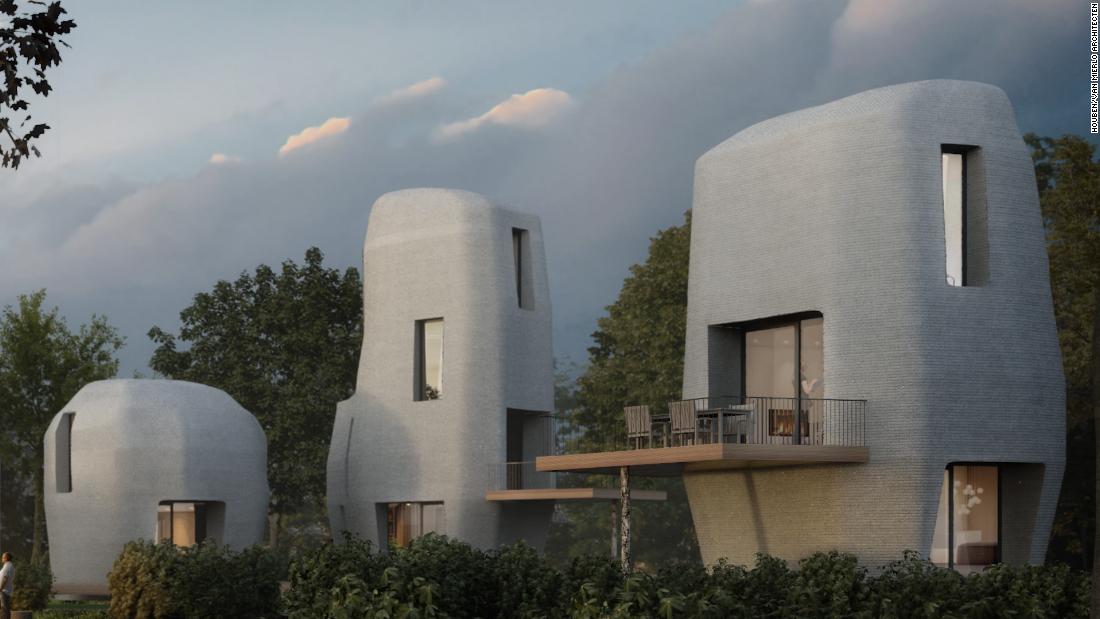 "
"You are talking about the Levittown of the future, a better Levittown," he said. "If we have the land, we can build it."
Other 3D-printed homes
Long Island's 3D-printed home is not the first of its kind.
The COVID epidemic forced AI SpaceFactory, a New York-based architecture and technology company, to postpone construction of its robot-built, egg-shaped house in Garrison, Westchester County, said CEO David Malott.
In an email, Malott said he expects construction to resume next year, using an improved robot that 3D prints with recycled plastic waste instead of concrete.
In the last two years, New Story, a San Francisco, California-based nonprofit focusing on housing, has been partnering with ICON, a construction technologies company in Austin, Texas, to build thousands of 3D-printed houses for families living in extreme poverty in Mexico, Haiti and other developing nations.
Positive and negatives
On the plus side, 3D-printed houses:
Cost about half the price of a traditional single-family house.
Can be built in 48 hours or less of printer time.
Are built by a method of concrete construction that is steady, durable and can withstand hurricane winds
On the minus side:
There's a shortage of land on Long Island for new home construction
Robots might take over some construction jobs.
A 3D-printed settlement will be built in the USA
Technology
close
100%
In California, the world's first neighborhood will be built, consisting of houses that were created using a 3D printer. Experts believe that this technology has a lot of advantages and prospects, but there are also significant disadvantages, relating, in particular, to communications. How the settlement, which was literally "printed out", will look like - in the material of Gazeta.Ru.
Construction company Mighty Buildings plans to solve housing crisis with robots and 3D printing technology, Business Insider reports .
In the California city of Rancho Mirage, a settlement will be built entirely consisting of custom houses created on a 3D printer.
Mighty Buildings is far from the first company to take notice of this promising technology, but the area that will appear in Rancho Mirage is positioned by the developer as "the world's first residential complex of" printed "houses." The project will include 15 houses on an area of ​​20 thousand square meters. m. Its cost will be $15 million.
close
100%
"This will be the first realization of our vision for a future of residential construction that can be rolled out very quickly," said Alexey Dubov, co-founder and COO of Mighty Buildings.
According to him, such houses will be more affordable than ordinary residential buildings.
Mighty Buildings houses will be created using the patented material Light Stone, which changes shape under the influence of ultraviolet radiation. In this way, prefabricated panels will be created that can be assembled on the spot - like a constructor.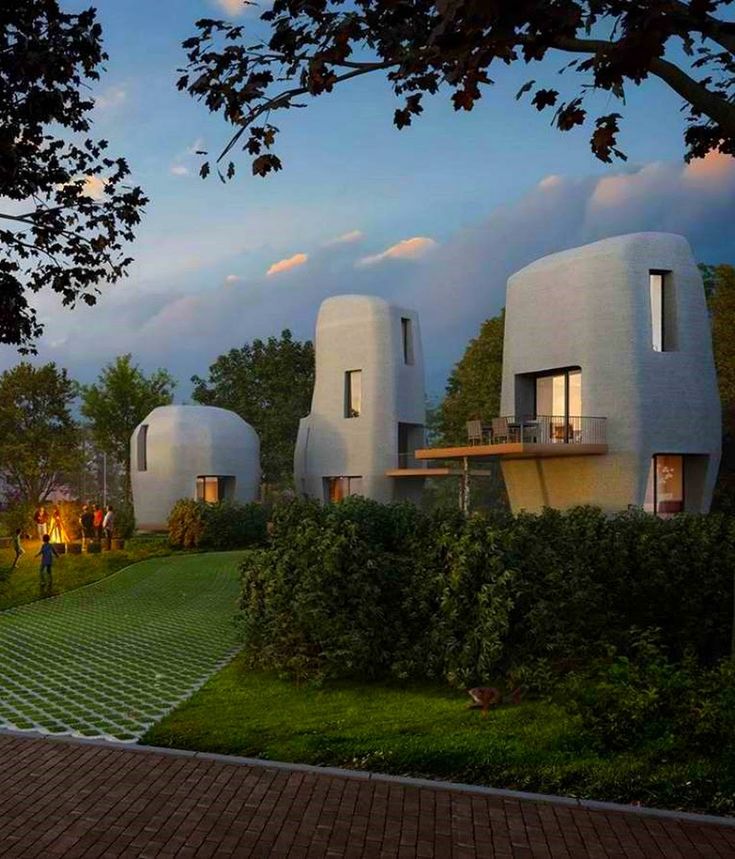 This construction method is fast, but not at the expense of the strength of the building being erected. 3D printing is helping Mighty Buildings cut construction costs by 40% while reducing waste by 9%, according to Sam Reuben, chief sustainability officer at the company.9%.
close
100%
3D-printed houses are indistinguishable from conventional houses made of concrete or brick and are not inferior to them in quality, the developer assures. The area of ​​the building will be about 134 square meters. m., and each individual plot - 929 sq. m. Each house contains three bedrooms and two bathrooms. There will be a private swimming pool in the backyard. Also, all premises will receive a smart air and water quality control system.
These houses will be powered by solar panels installed on the roof, which can be supplemented with Tesla Powerwall batteries.
"Our project aims to minimize environmental impact and create smart and healthy homes for environmentally conscious buyers," Mighty Buildings said in a press release.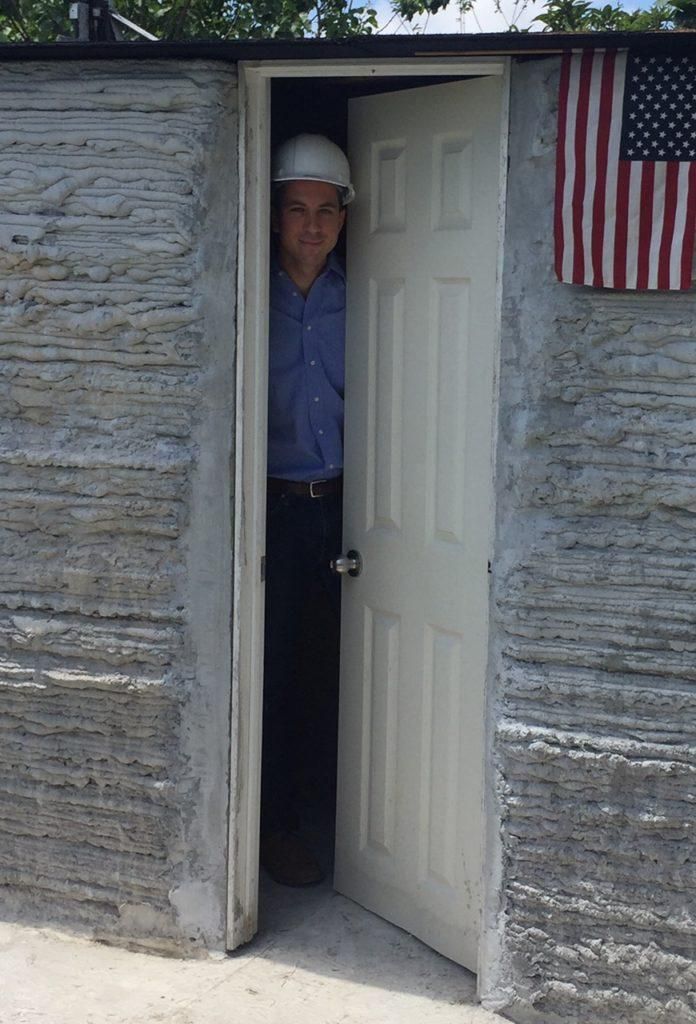 close
100%
Construction of houses using 3D printers is already our reality, says Artem Deev, head of the analytical department at AMarkets. Such projects are being actively implemented not only in the USA, but also in China, India, European countries, and also in Russia.
"Technology has a lot of advantages - low cost of construction, reduction in the number of personnel to install such a house, speed of construction of objects, cleanliness at the construction site (houses are assembled on site), simplicity (it's like a designer) and savings.
There are also disadvantages - significant initial costs for special equipment, since the printer can cost about $ 2-3 million. In addition, communications are carried out using old technologies.
But this construction of houses and entire settlements is the best way out when you need to build a large amount of housing in a short time (for example, after natural disasters). Therefore, in the future, the technology will be actively developed, and the volume of such housing construction will grow, "the expert believes.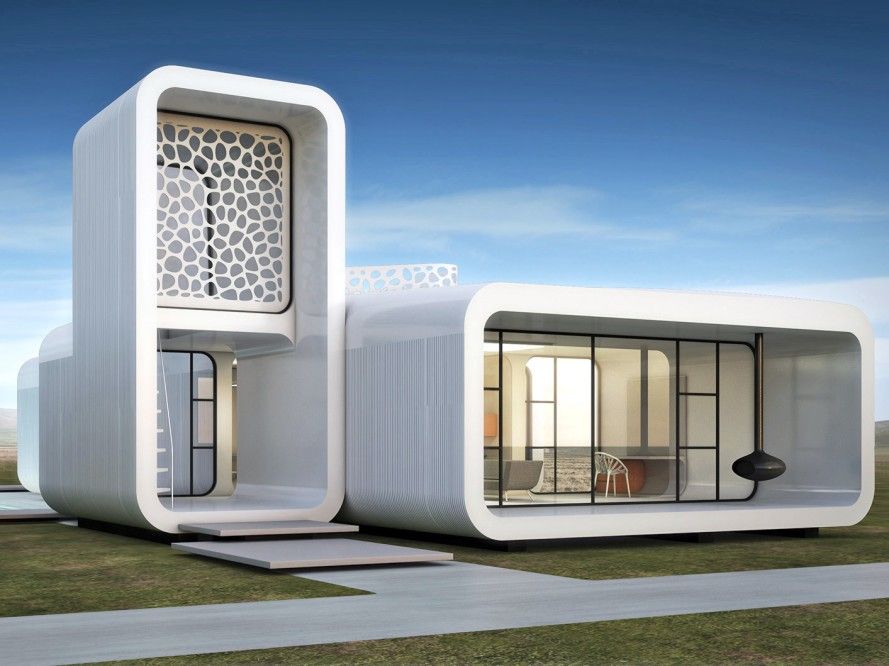 Subscribe to Gazeta.Ru in News, Zen and Telegram.
To report a bug, select the text and press Ctrl+Enter
News
Zen
Telegram
Picture of the day
"A very dangerous statement." Moscow is asking the West to "restrain its vassal" Zelensky
Peskov: Zelensky's words about the strike on the Russian Federation only confirm the correctness of Putin's decision on NVO
"Everything for victory". Which regions have abandoned New Year's festivities
The Presidential Administration of the Russian Federation called the idea of ​​canceling New Year's events "undeveloped"
"All paid for and classified." Musk responded to UAF complaints about Starlink
The Financial Times reported that the UAF complained about Starlink failures during "the pitched battles"
The Russian Foreign Ministry announced increased signs of the activity of Western nuclear forces
The Ministry of Defense of the Russian Federation commented on the idea of ​​canceling holidays for payments to mobilized
Reuters: US reconnaissance aircraft flew over the Nord Stream 2 damage site
In St. Petersburg, information about "corrected" military tickets
is being checked
News and materials
Biden ran away from journalists after a question about Putin
Ex-coach of Zenit Petrzhela praised midfielder Bakaev for leaving Spartak
Musk did not comment on problems with Starlink in the APU
Zelensky explained the role of NATO in the draft security guarantees for Ukraine
Ismailov defeated Ilic at Pravda Boxing
Medvedev spoke about his expectations from the match with Djokovic at the tournament in Astana
The ex-coach of Lokomotiv Semin said that the forward of Spartak Sobolev does not play any role
Head of the Ministry of Digital Development: regional military registration and enlistment offices began to receive lists of IT specialists for deferment
The head of AMC Fight Nights Gadzhiev told how he would have hushed up the conflict with himself in the place of Utkin
American Newsweek columnist Hammer admitted that he was "sick" from Zelensky
A 70-year-old man who showed genitals to children was detained in Transbaikalia
The governor of the Belgorod region announced the evacuation of the village of Shchetinovka amid shelling by the Armed Forces of Ukraine
The new hairstyle of the Olympic champion Zagitova turned out to be fake
Kadyrov said that Chechnya has about 70 thousand military men in reserve
The governor of the Kursk region announced the shelling of the village of Volfino
Astronomers show the Tarantula Nebula, taken by the James Webb
telescope
Capello spoke about the game of Kokorin in the Cypriot "Aris"
Bloomberg columnist urged Biden to hit Saudi Arabia "in the sore spot"
All news
Military operation in Ukraine. Day 226
Online broadcast of the Russian military special operation in Ukraine — Day 226
"These assets are huge." Poland wants to participate in the division of Russian money
Polish Prime Minister Morawiecki proposed to distribute the frozen assets of the Russian Federation between Kyiv and the EU
Tractor and fruit pyramids. What did they give Putin for his jubilee
The leaders of Turkey, South Africa, Kyrgyzstan and Cuba congratulated Putin on his 70th birthday
Rehabilitation and compensation. Why the draft evader was sent home
The Penza prosecutor's office canceled the first case in Russia on evading partial mobilization
Minsk is preparing to defend the Union State: what is the potential of the Belarusian army
The head of the Belarusian Defense Ministry declared his readiness to recruit 500,000 reservists if necessary
"The condition is serious. No predictions." Rapper Pasha Technika was put into a coma
The wife of rapper Pasha Technika promised to sue those who were at the party with drugs
Feet in mud, hands in condoms: highlights of Milan and Paris Fashion Weeks
"Instead of sex clearance." They offered to teach children how to handle weapons
The State Duma asked Shoigu to revive basic military training courses
"Slap for Meghan Markle": who will get the jewelry of Elizabeth II
Royal experts told who will inherit the jewelry of Elizabeth II
Media reported on the mobilization of Pugacheva's grandson. The news turned out to be fake
Nikita Presnyakov called the news about his mobilization "straight from the theater" fake
"Friend of the people" or "anti-Russian decision": what is known about the Nobel Peace Prize winners
The 2022 Nobel Peace Prize was awarded to the Memorial Center, Ukrainian and Belarusian activists
The Russian government has banned riding electric scooters and unicycles faster than 25 km/h
Experts note that this will not change much until there are no fines
23 regions announced the implementation of the partial mobilization plan. Total in Russia 89 subjects
Every fourth region of the Russian Federation announced the implementation of the mobilization plan
Hanna begins construction of "the first 3D printed high-rise building in the United States.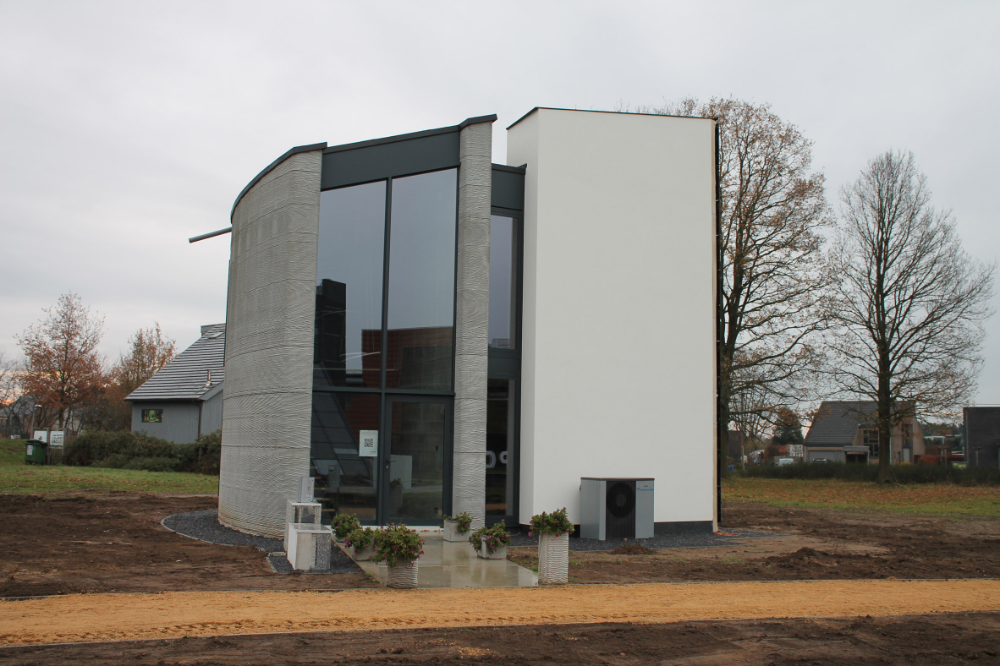 "
Ithaca, New York-based design studio Hannah has begun work on Cores, a building in Houston that it says will be the first 3D printed multi-story structure to be completed in the United States.
The hybrid structure is built from 3D printed concrete combined with a timber frame and is designed as a multi-storey single family home.
Hana designed a 3D printed high-rise building in Houston.
With 4,000 square feet (371 square meters) of living space, the home must be scalable and compatible with typical timber frame structures.
"The project showcases the power of 3D printing technology, mass customization and design solutions that integrate traditional building methods," Hanna said.
The house will combine 3D printed concrete with a wooden frame.
"Through a hybrid construction method that combines concrete 3D printing with timber framing, this approach allows for the strategic use of two material systems and aims to expand the applicability of 3D printing in the US, where framing is one of the most common construction methods.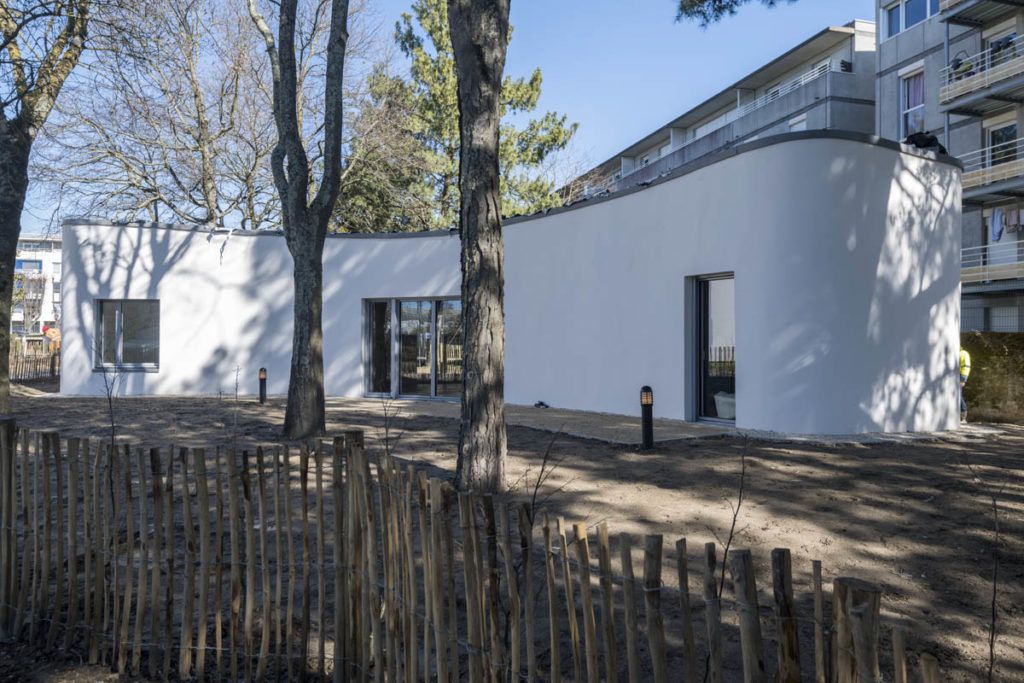 Hanna said.
Hanna's concept includes a series of printed "cores" that contain stairwells and functional spaces for the structure.
Portal printer creates stairwells and functional spaces from concrete.
These space cores will then be connected with a timber frame to complete the structure.
The team worked with the American subsidiary of the German 3D construction company PERI 3D Construction, as well as the engineering firm CIVE, to design a house using a COBOD BOD2 portal printer and printable concrete for the building.
A closed cell foam system was used to insulate the house.
Concrete is at the heart of the building
The cores have been designed to be modular and the designers hope that this concept will be applied to further multi-family and mixed-use construction in the future.
"The project also highlights the exciting potential of designing custom-made architectural components to meet the needs of homeowners and facilitate building systems integration," Hanna said.
"These design efforts aim to increase the impact, applicability, sustainability, and cost-effectiveness of 3D printing for future US residential and multi-family buildings."
According to Hanna, the structure will take 220 hours to print, and the studio will move the printer to three different locations during the process to accommodate the linear section.
Renderings of the completed project show a raw sandwich concrete façade with metal panels and windows arranged according to the print gradient.
In the past few years, the development of 3D printed houses has become more and more common.
Last year, Logan Architecture and construction company ICON completed the first 3D printed homes for sale in the United States.
Printable concrete was used to create the structure.
According to ICON, 3D printed houses can provide good protection against natural disasters through sustainable materials and modular construction methods.
While concrete is commonly used for printing, firms have also experimented with using materials such as soil for design.