Sculpt 3d printing
Top 8 of the best Sculpting software for 3D modeling in 2022
Professional artists or amateurs, experienced designers or beginners: more and more people find themselves experimenting with the potential of digital art. The fascinating thing about 3D modeling is that it can let everyone express himself and give shape to the imaginary characters you want to create! Both if you wish to 3D print your creations or keep them digital, there is a wide variety of applications to pick among, from free sculpting software to apps that you should download. This article aims to give you a hand by choosing the top 7 of the best Sculpting software for 3D modeling that will meet your needs.
What is a 3D sculpting software?
3D Sculpting software are designing suites that besides traditional 3D modeling features offer tools with which you can treat and object as if it was a real-life model made out of clay. The most basic actions you can do on the model is to push, pull, smooth, grab or pinch it so as to take its final form.
The geometry applied in the various sculpting programs to represent the model can vary: each one offers different benefits and limitations. Some of the programs use either mesh-based geometry or voxel-based geometry or even a combination of some basic geometry representations. The reason why 3D sculpting software are so popular among graphic designers, gamers and creators of CG (Computer Graphics), is because sculpting software gives you the opportunity to insert details to meshes that would otherwise have been difficult or impossible to create using traditional 3D modeling techniques. By using a great sculpting tool you can also achieve photorealistic and hyperrealistic results that find application to the movies or animation industry.
What are the best sculpting software?
3D Sculpting Software n°1: ZBrush
ZBrush is a 3D digital sculpting application developed by the American company Pixologic and combines 3D modeling, texturing and painting. It is considered to be one of the best and most popular software for creating 3D models.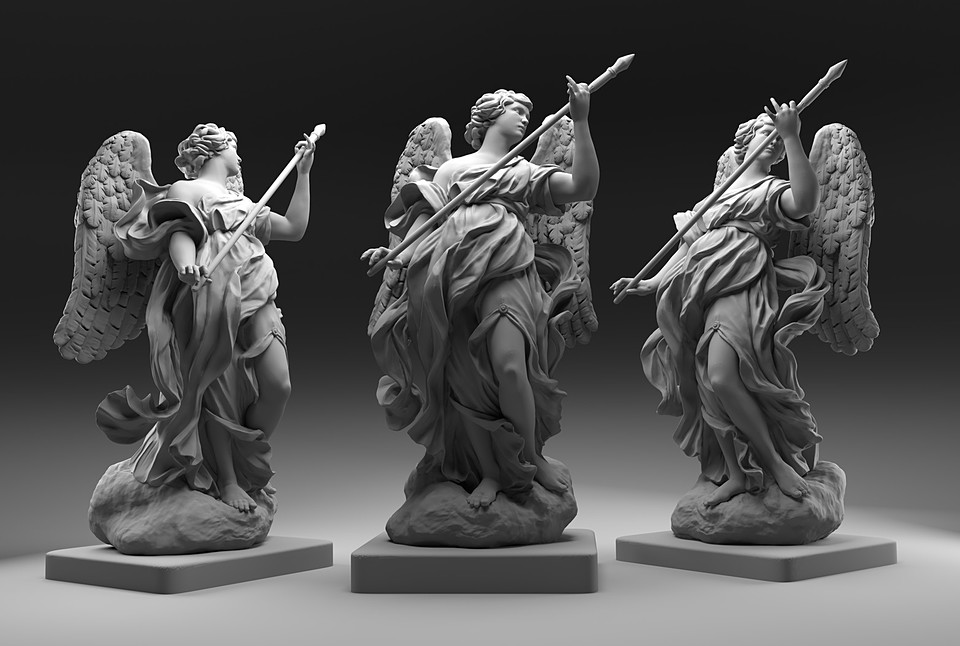 ZBrush does not use any CAD programs to create its models. Instead, it uses a "3D pixels" technology which is similar to sculpture. Each pixel, which is called "pixol", contains information on depth, orientation, material and color value, making ZBrush one of the most user-friendly software for modeling and texturing.
It is basically addressed to experienced users, since this software has many complex features and tools which offer increased freedom while designing. It provides great depth and customization capabilities for everything from sculpting and brushes to materials and rendering, that's why it has become the industry standard for highly detailed digital art in the fields of movies, computer games and illustration. The video below may help you understand what the new features of ZBrush can offer to the designers.
Considering that ZBrush is the most recommended and professional 3D sculpting software, we are very proud to have recently launched a partnership with ZBrush, allowing its users to directly export their 3D models and print them from our online 3D printing service in just one click!
3D Sculpting Software n°2: Mudbox
If you need a 3D modeling program, but also a great painting and sculpting software, Mudbox might be the perfect solution.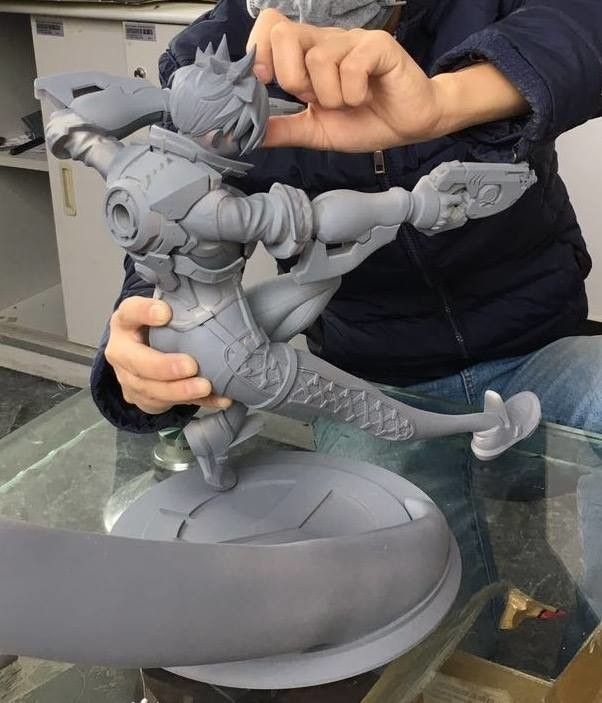 Mudbox is considered the main competitor of ZBrush and it is acquired by Autodesk. The application provides high-resolution digital sculpting, texture painting, and displacement. Models created with Mudbox start as a polygon mesh that can be manipulated with a variety of different tools. It uses a more traditional approach than ZBrush in terms of software, as the model can be subdivided and then the individual volumes of the part can be sculpted with the available number of polygons. In addition Mudbox, as more traditional software, uses layers to store different detail passes, to add masks on the layers and to blend them. This way, its users are allowed to sculpt and to mold their 3D model without making permanent changes.
The tutorial below, provided by Autodesk, is very enlightening on how Mudbox works:
3D Sculpting Software n°3: Meshmixer
Another 3D modeling software developed by Autodesk, this timeless challenging and more user-friendly.
 Meshmixer's 3D sculpting tools are somewhat basic compared to higher-end tools like Mudbox and ZBrush, however, because they are combined with dynamic remeshing infrastructure, it is possible to create extremely detailed surfaces with much lower polycounts. It is recommended for beginners in 3D modeling, students, designers, engineers and 3D hobbyists, as all the information and tips someone in the beginning of his designing career may seek are stored on a very detailed online manual provided by Meshmixer.
The video below can give you an idea of how Meshmixer works:
In case you want to take your passion about 3D modeling one step further and you want to 3D Print your creation with our online 3D Printing service, check Sculpteo's tutorial about how to Prepare your model for 3D Printing with Meshmixer.
3D Sculpting Software n°4: Blender
Blender is the free and open-source 3D modeling software developed by Blender Foundation.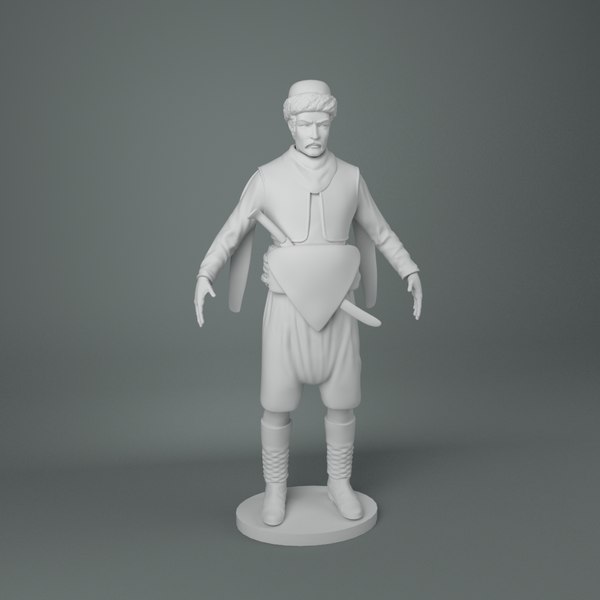 It can provide 3D modeling, rigging, animation, simulation, rendering, compositing, motion tracking, video editing and game creation. Blender's sculpting software is pretty advanced, yet ideal for beginners, as thanks to its latest versions and the continuous upgrades of its software, its users can enjoy sculpting and creation of parts without worrying about stretching the underlying mesh. Users may also consult the webpage for tutorials and manuals, which are very helpful.
For those who use Blender software with the intention to 3D Print their designs, there is this Sculpteo tutorial, which aims to teach the best practices for modeling, correcting and exporting a 3D file for 3D printing with Blender 2.7.
3D Sculpting Software n°5: Sculptris
Sculptris is another 3D sculpting software developed by Pixologic, and if you are a beginner in digital modeling, it is a great ground to experiment on with the basic tools of ZBrush.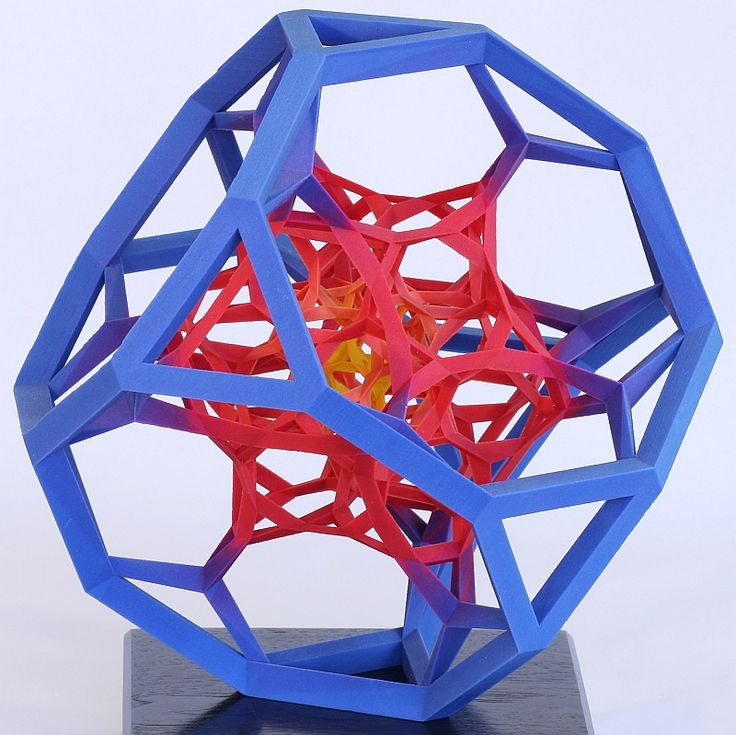 Its tools are easy to learn and it is a pretty user-friendly software to handle if you have no prior experience. Another advantage of this 3D modeling software is that since Sculptris and ZBrush are connected, the skills that you learn using Sculptris can be furtherly upgraded by using ZBrush. In addition, Sculptris files can be easily imported and sent to ZBrush with a single button click! If you are already using Sculptris and you wish to see your models 3D printed, check this Sculpteo tutorial. 
Sculptris Artist: Barry Croucher
3D Sculpting Software n°6: 3D Coat
3D-Coat is a great 3D digital sculpting tool from Pilgway designed to create free-form organic and hard surfaced 3D models from scratch. Its main features- which are also its main advantages over its competitors- are its use of 3D pixels (called "voxels") to easily digitally sculpt the design, the ability to create fast and user-friendly UV maps, the ease and variety in texturing and the retopology tools that it provides.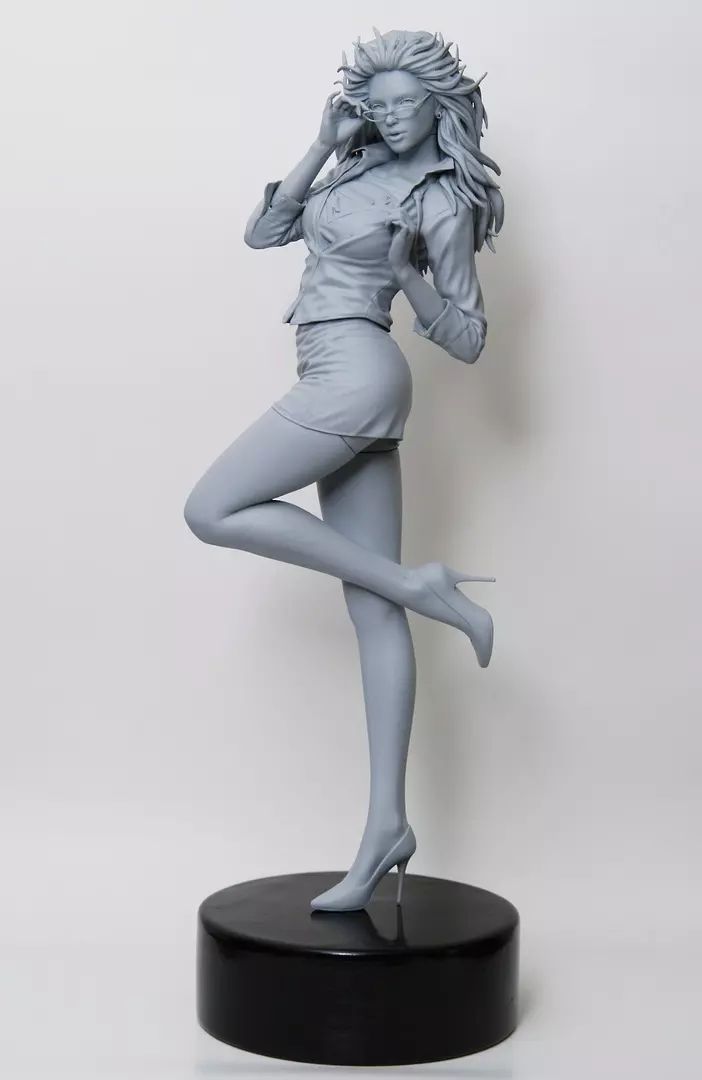 In case you want to see how really 3DCoat works, check the video below:
3D Sculpting Software n°7: Maya
Last but not least, Maya is another software coming from AutoDesk, as Mudbox and Meshmixer, yet not free. Maya software is able to produce animation, modeling, simulation, and rendering in order to help artists work faster with enhancements to existing workflows and providing new tools. Since recently Maya 3D modeling software is updated, it is also possible to sculpt virtual 3D surfaces like you sculpt real 3D objects from clay or other modeling materials. Instead of using clay, the virtual 3D surfaces are constructed using polygons. It is recommended that you use a graphics tablet in order to take full advantage of Maya's sculpting features. However, you can still sculpt using a standard three-button mouse. Even though it may be a difficult software for beginners and you can sometimes experience bugs when designing, Maya is one of the leading industry 3D animation packages, it has won several awards and still has a lot of users.
It is also common for the designers to combine the Autodesk software to reach the final result, as it happens to the illustration below:
Ian Spriggs' 3D portraits made using Maya and Mudbox
3D Sculpting Software n°8: SelfCad
SelfCad is a recently launched 3D modeling software, that offers a big variety of designing tools for sculpting, slicing and 3D drawing. It is a great CAD software as it is a package that includes all the tools that a designer needs to have. SelfCAD's sculpting empowers creativity using gestures and helps your ideas get the desired shapes fast and easy. It is easily accessible and you can use it online without downloading it. All you have to do is to subscribe here and start your free trial period.
If you are interested in learning more about 3D modeling software, this article about the Top of 20 simple CAD programs is for you!
If on the other hand you are done with 3D modeling and you just wish to 3D print your creation, check which in which format your file needs to be and upload it to our online 3D Printing service!
Photo Credits: Link from The Legend of Zelda by ZBrushCentral member Caleb Nefzen http://zbru.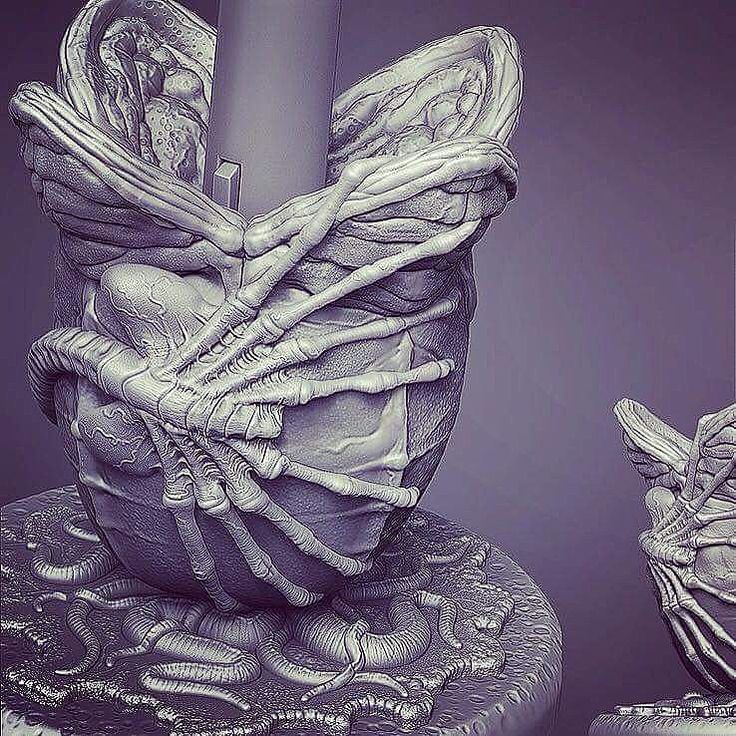 sh/1w5
How Do You Sculpt 3D Models for Printing?
Digital model sculpting for 3D printing has become increasingly popular amongst artists as it offers a powerful way to create fully customizable 3D objects in a virtual environment.
3D objects are used in a variety of mediums such as TV or video games, alongside being 3D printed to create tangible products such as sunglasses or keyrings.
In this article, you're going to learn what 3D modeling for printing is, the tools you'll need and how you can begin 3D sculpting yourself.
What is 3D Printing?
3D printing is a manufacturing process that creates a three-dimensional solid object from a digital file. The objects printed by 3D printers are achieved by repeatedly adding layers of the same material on top of each other until a final product is created.
The most popular materials used in 3D printing are resin, plastic, graphite, metal, and carbon fiber.
What is 3D Sculpting?
3D sculpting is the process of creating 3D objects on a computer by using a similar material to digitized clay.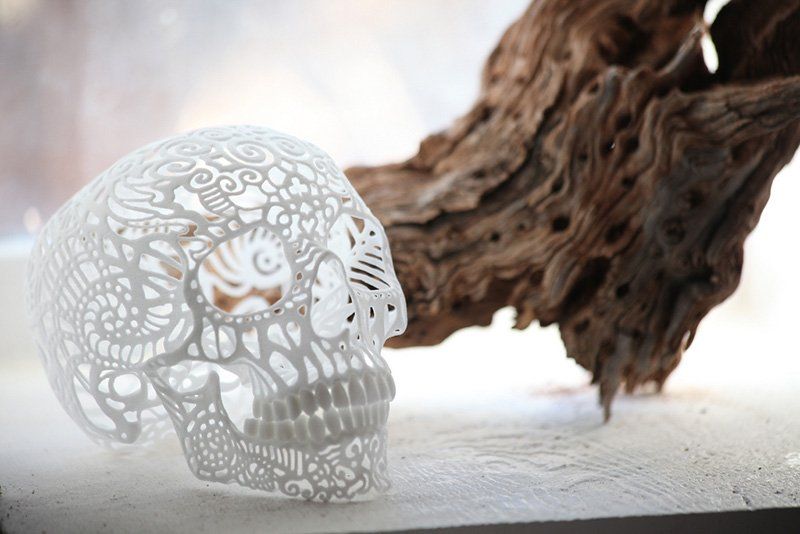 There are specialized programs and tools to create 3D sculptures, allowing the artist to sculpt their creation from scratch or using a preset base model.
The 3D objects made by a 3D sculptor can then be used in video games, movies, and even printed in 3D.
Why Would You Want to Print a 3D Sculpture?
It takes years of practice and experience to learn the required skills to sculpt a work of art. 3D printing can help to save time, allowing an artist to use a 3D sculpture, sketch, and even a photograph to create a work of art from a computer.
Another major benefit of 3D printing sculptures is the ability to problem-solve design flaws, should they arise. For example, if you 3D print a sculpture and discover design flaws, you can resolve those issues via a computer and then re-print your design.
Additionally, it can be difficult for an artist to store traditional sculpting materials. Utilizing a 3D printer can help to save storage space because 3D printers and the raw materials they use require minimal space.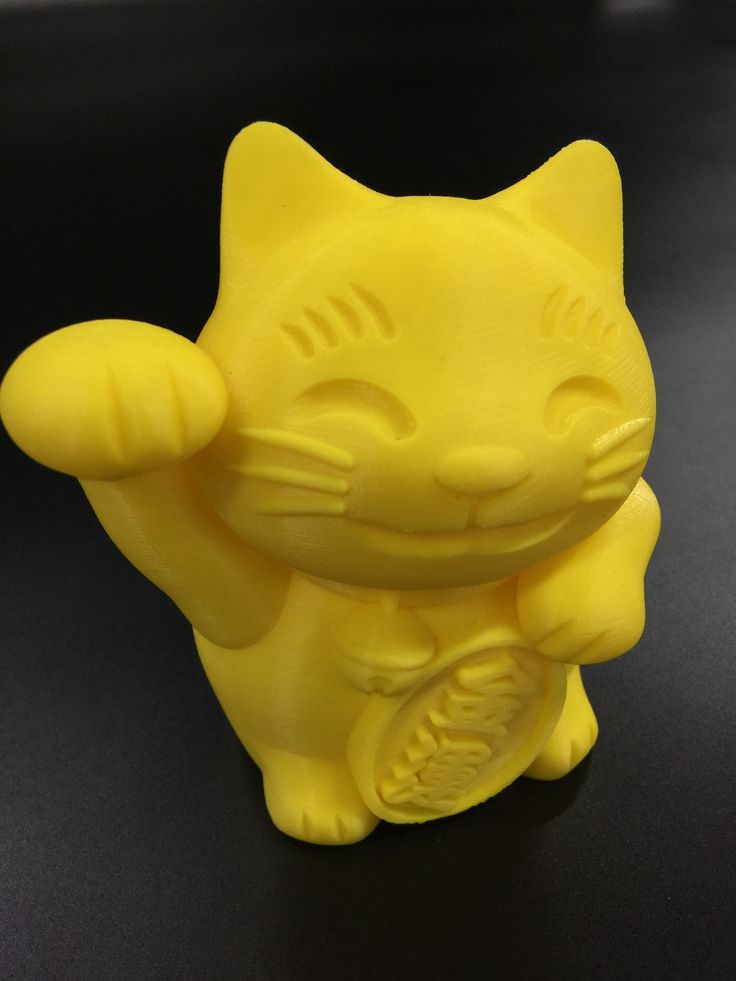 What Programs do 3D Sculptors Use?
Even as a beginner, there are multiple options to use when it comes to 3D sculpting. Below, you'll find some free and paid options to choose from, so you can find the most suitable program for you:
Zbrush: As one of the most popular 3D sculpting tools in the industry, Zbrush can help you create highly realistic and detailed models.
Zbrush Core Mini: This free version of Zbrush has limited features, but it's a great way for beginners to become accustomed to the program.
Mudbox: This digital 3D sculpting and painting tool allows you to create detailed characters and apply finishing touches to your models to enhance details and create beautiful environments. Mudbox offers a free trial, so you can try it before you buy.
Nomad Sculpt: If you're a beginner to an intermediate 3D sculptor, Nomad Sculpt is a great place to start. Additionally, this app is designed for iPads, so you can create on the go.
How Do You Sculpt in 3D?
If you're just starting out on your 3D sculpting journey, it's important to remember that 3D sculpting is a skill that requires the right tools, patience, and practice.
Here are a few helpful insights to consider.
Choose the Right Software
As mentioned above, there are multiple programs that can be used by beginners, all the way up to professionals. It's important to choose software that suits your current needs and skill level.
Consider The Details
3D sculptures are often quite small in size, which makes the finer details quite difficult to see on the end product. Zooming out of your 3D object to a print scale on your application is a good way of discovering which details will show on the end product.
Reinforce the Thin Areas
Areas such as wrists, ankles, or weapons tend to be thinner and can easily get damaged or broken.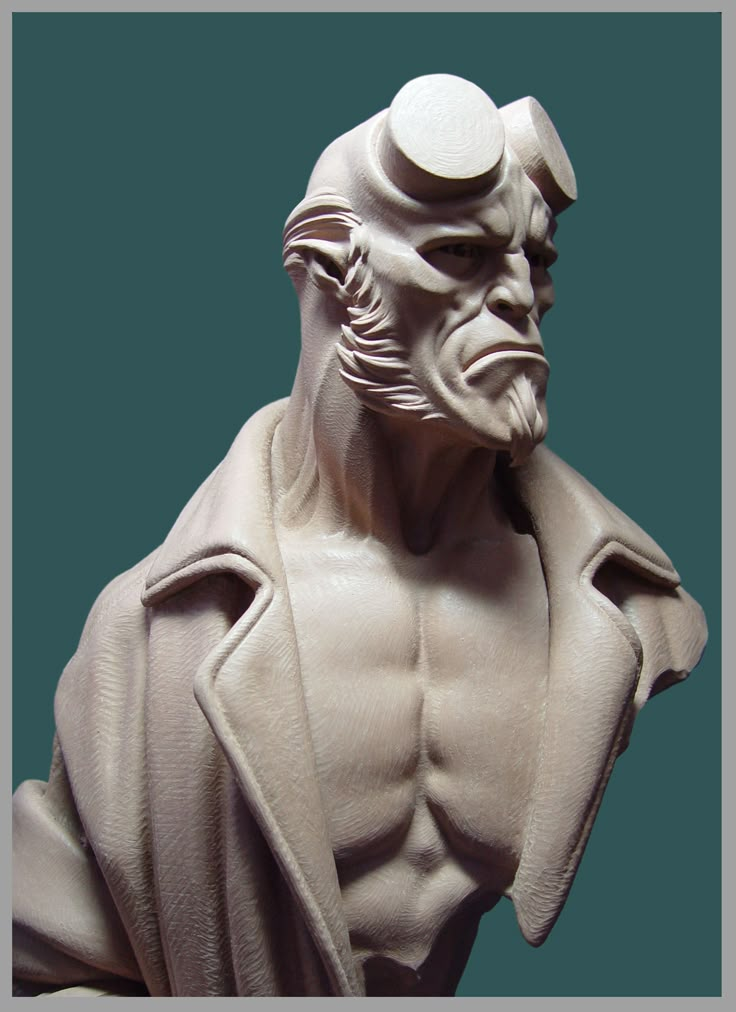 It's important to create these areas thicker than usual or alternatively limit the number of thin areas your sculpture has.
Finding a Professional 3D Modeler
Creating 3D models and sculptures requires years of learning and experience, especially to create detailed sculptures or realistic 3D objects.
To start on your next 3D sculpting project, hire a professional 3D character modeler from the Fiverr marketplace today.
‍
How 3D printing changes the world / Sudo Null IT News
A new era of technological revolution According to the CONTEXT research group, the 500,000th 3D printer was shipped in 2015, and by 2017, about a million devices had been sold. 3D printing is already being introduced as a manufacturing technology. For example, in 2016,
General Electric
began selling aircraft engines with 3D printed fuel injectors. Atlas-5 rockets with parts printed with the same technology were launched into space. Brands Under Armor and New Balance launched small runs of partially 3D-printed athletic shoes, and
Organovo
launched commercial bioprinting of human kidney tissue.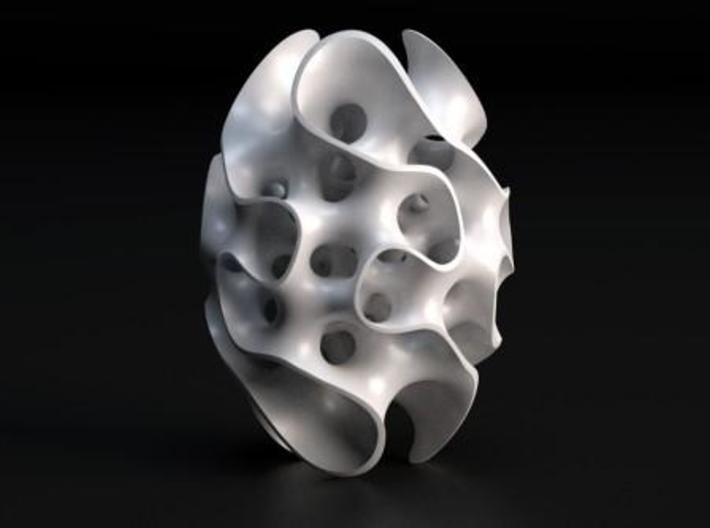 So far, this is just the foundation. Throughout the history of mankind, there have been many technological revolutions, each of which went through three phases. The first is "conceptualization" , when visions and ideas are formed that determine the future path. Then "realization" , during which previously seemingly impossible plans begin to be partially realized. And the third phase - "mass commercialization" when enterprises master the production and application of new technology.
And what phase is 3D printing in? The use of a 3D printer to turn a digital file into a physical object is already widespread. For example, in such areas as engineering, law, economics, business, geography and art. There is already debate about the implications of exchanging digital objects over the Internet to print them out immediately on a printer (let's say a firearm). Clearly, we are far from the day when personal 3D printers put an end to capitalism by placing production in the hands of the majority.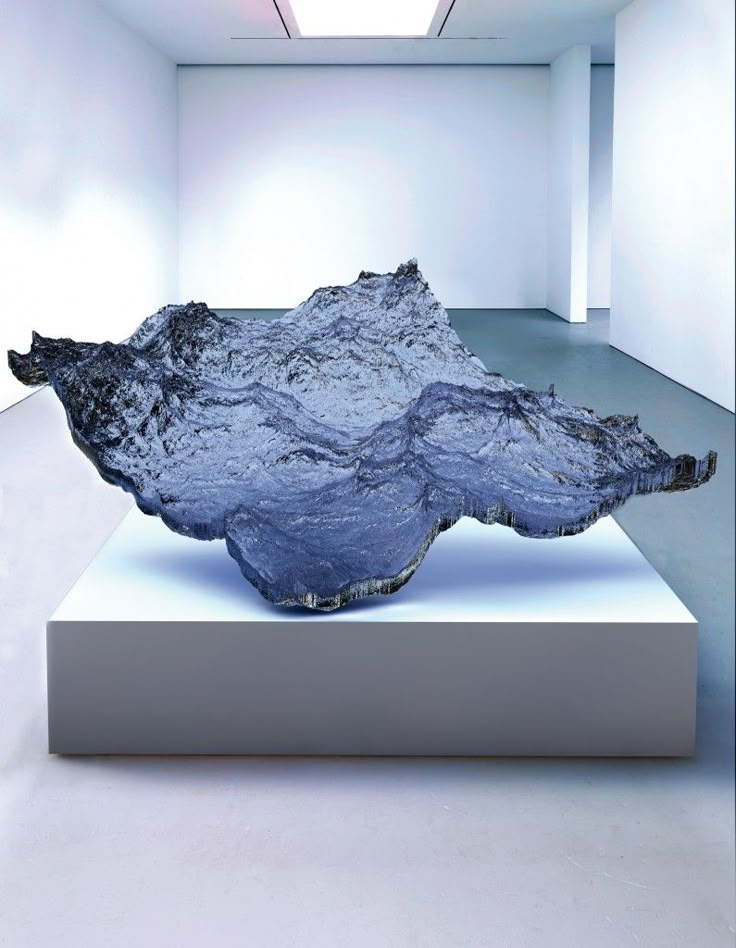 However, there is no doubt that the 3D printing revolution has reached its second phase, implementation.
By this time, enough methods have been invented to make solid objects by printing them in many thin successive layers. In fact, the most common 3D printing technologies have been around for decades.
Although the technology continues to evolve, I will assume that the last revolutionary phase - mass commercialization - is about ten years away. The pioneers of 3D printing are already using it to make a wide variety of things. However, this market is still niche and limited in commercial applications. In particular, these are companies that are engaged in small-scale, piece production or goods that cannot be manufactured using traditional methods.
Notwithstanding the above, we must remember that ten years ago, no industry sector reported selling products entirely or partially made with a 3D printer. So what is happening now is impressive. As 3D printing techniques evolve and new ones emerge, and old processes become faster and cheaper, we can expect 3D printing to move closer to a mass commercialization phase in the late 2020s or early 2030s.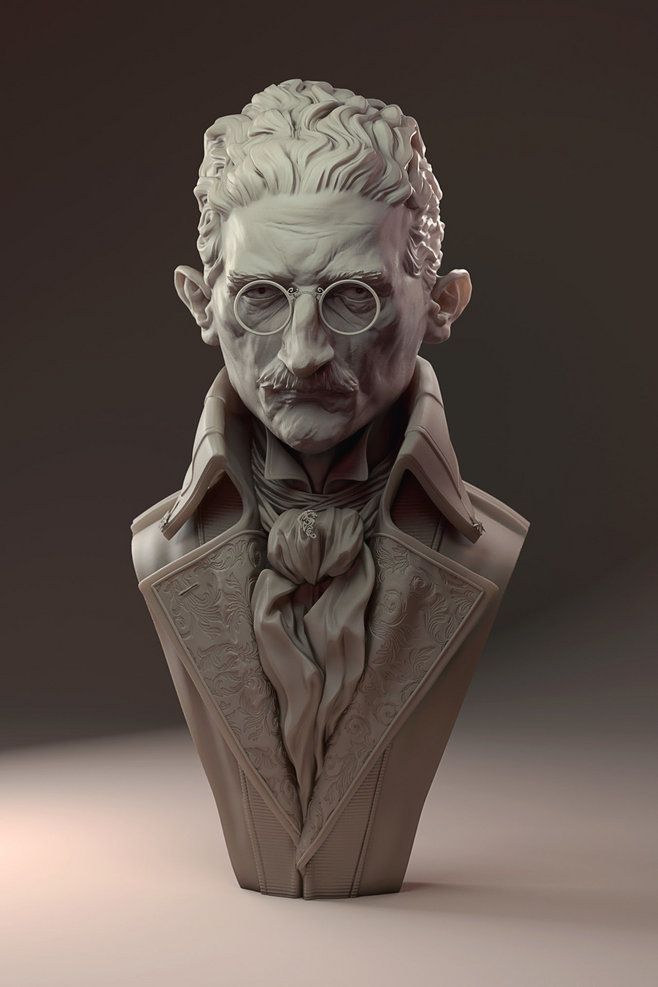 Innovators in the field plan to take advantage of the technology long before that.
3D printing technology
How does 3D printing work? To a large extent, it is an evolution of 2D printing, already used ubiquitously in offices and homes.
Most of us are familiar with inkjet or laser printers that allow you to print documents or photos. They create them by controlling the application of ink or toner to the surface of a sheet of paper. Similarly, 3D printers produce objects by controlling the placement and adhesion of successive layers of "building material" in 3D space. For this reason, 3D printing is also known as Additive Layer Manufacturing (ALM) or "additive manufacturing" ( AP or AM - Additive Manufacturing).
To print an object on this printer, you need a digital model on your computer. It can be created using a computer-aided design (CAD) application or other 3D modeling software. Also, a digital model can be captured by scanning a real object with a 3D scanner and processing with CAD or other programs.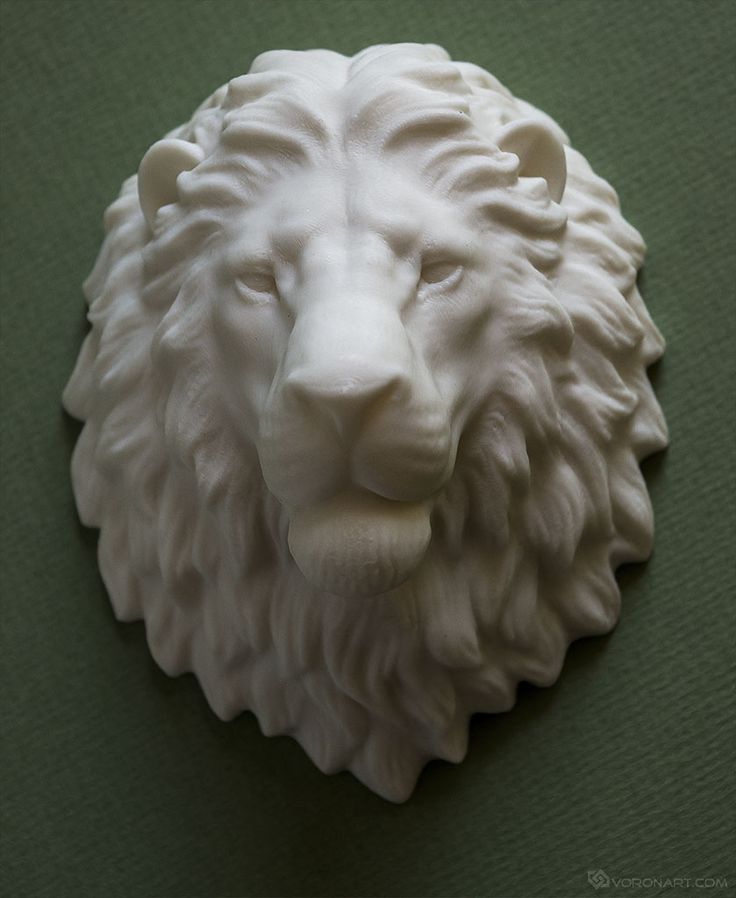 The model must then be run through yet another "slicing" program that will cut the digital object into multiple cross-sectional layers - typically about 0.1mm thick. These digital ribbons are sent to a 3D printer, which makes them one on top of the other until a real object is formed.

3D model in CURA-a popular open-source cutting program

The same model printed by the Ultimaker
Two Toy
, as a 3D printer draws an object one layer at a time, depending on the technology it's built on. There are many 3D printing methods and they can be divided into 4 categories.
The first category includes printers that create objects by extruding molten semi-liquid material from a print head nozzle. Most often it is thermoplastic that quickly hardens when it leaves the print head. Other extrusion-based 3D printers produce objects by extruding molten metal or chocolate icing (for printing culinary creations). There are also printers that use concrete, ceramic paste or clay.
The second category of 3D printers creates layers of objects by selectively solidifying a liquid resin known as "photopolymer" that cures when exposed to a laser or other light source. Some of these machines create layers of objects inside a reservoir of liquid. Others release a layer of resin from the print head and use UV light to cure it before applying the next layer. There are devices that mix several different photopolymers in one print job, which allows them to output color objects made from several materials. In particular, one of these printers is J750 by Stratasys - offers a palette of 360 thousand shades and can make objects from a mixture of different materials.
The third and most common category of equipment creates layers by selectively gluing granules of very fine powder. This "granular bonding" is achieved by applying adhesive to powder layers or by melting the granules with a laser or other heat source. There are many types of powder adhesion based on various materials. These include nylon, wax, bronze, stainless steel, cobalt chromium and titanium.
The latest category of 3D printer is built on lamination . Successive layers of cut paper, metal, or plastic are glued together to form a solid object. If sheets of paper are used as a building material, they are cut with a blade or laser, then glued together. They can be sprayed with ink during the printing process to create inexpensive, full-color 3D objects.
Market and application
3D printing is used for prototyping, mold making, digital direct manufacturing and custom manufacturing. Suppliers of 3D printing hardware, software and materials are already serving the needs of various market sectors. And now we will look at these areas of application to understand how 3D printing technology is developing.
Rapid Prototyping
Most often, 3D printers are used for rapid prototyping (RP - Rapid Prototyping).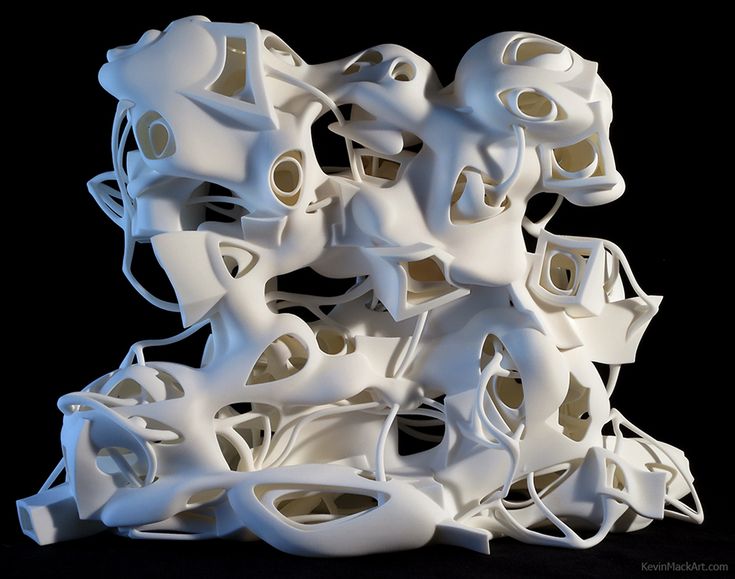 This includes concepts and functional prototypes. Concepts are simple, non-functional "drafts" of product design (such as a bottle without a removable cap) and are intended to allow artists to recreate their ideas in a physical format. Functional prototypes, on the other hand, are more complex and allow you to evaluate the form, fit, and function of each part of a product before putting it into production.
Functional prototypes and concepts were created before the advent of 3D printers using laborious methods and tools. Therefore, their production often takes many days, weeks or even months, and the cost is thousands or tens of thousands of dollars. 3D printers can create concepts and functional prototypes in days or even hours, and at a fraction of the cost of traditional fabrication methods. Examples from this industry include concept cars for Formula 1.
In addition to saving time and money, printing prototypes allows improved products to be brought to market as designs typically go through many iterations.
For example, Thermos Thermos uses 3D printers from Stratasys to produce prototypes in hours, not days, at a fifth of the cost of production from an external supplier. Because designers can now "create as many prototypes as needed," the company has been able to fine-tune product features such as lid retention and ease of pouring.
3D printing technology in color in various materials and metals continues to evolve, so the range and quality of products, including their components that can be quickly prototyped, continues to increase. So the company Nano Dimension demonstrated a desktop 3D printer - DragonFly 2020 , which can produce functional PCB prototypes. This equipment uses inkjet technology to output highly conductive "nano-ink" and can produce multi-layer boards, including all connections between layers. At a time when many companies wait days or weeks to get a prototype board from an outside vendor, the machine will print it in a matter of hours.
Molds and other manufacturing tools
In addition to prototypes, 3D printers are used to make molds and other fixtures for manufacturing equipment. A mold is needed in order to cast metals or plastics in it. Like prototypes, molds have traditionally been made by hand. Therefore, the use of 3D printers can save time and money for large manufacturers. For example, using printers Fortus Stratasys, the automotive giant Volvo Trucks of Lyon, France, has reduced the time it takes to manufacture some engine components from 36 days to 2.
5.34 x 1.34 x 0.46 m for Boeing. It is used in the construction of passenger aircraft, and was printed from carbon fiber reinforced plastic in about 30 hours. Previously, the production of such a part would take three months. As Boeing's Leo Christodoulou explained, "Additive manufacturing tools like the wing trim tool will save energy, time, labor and manufacturing costs. They are also part of our strategy to apply 3D printing technology to manufacturing areas.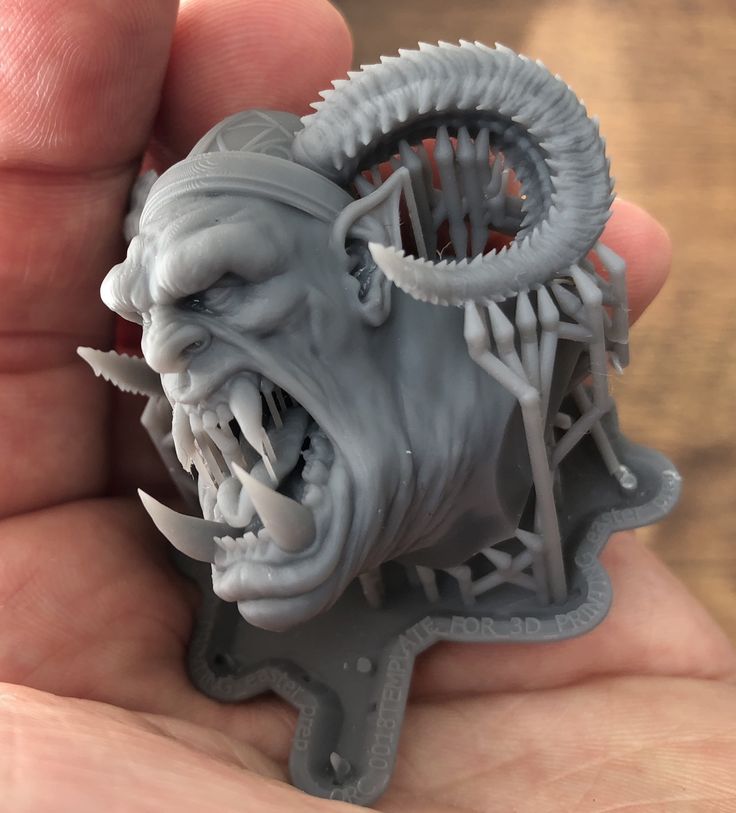 "
Another promising application is the production of molds used for casting metals. 3D printers are capable of producing the required shapes, as well as any additional rods needed to be placed inside them. The process is carried out by applying thin layers of foundry sand, which are held together with a binder. The resulting 3D printed mold is sent to the foundry, where molten metal is poured into it to produce the finished product.
ExOne is one of the companies specializing in the production of 3D printers for additive manufacturing using foundry sand. By 3D printing molds and foundry sand cores, manufacturers can not only save time and reduce costs, but also improve accuracy and mold more complex parts, the company says. This is because 3D-printed shapes and rods do not require post-processing, which could damage them.

Core molded from ExOne 3D printer
3D printers can also be used to make molds that are needed for injection molding plastic parts.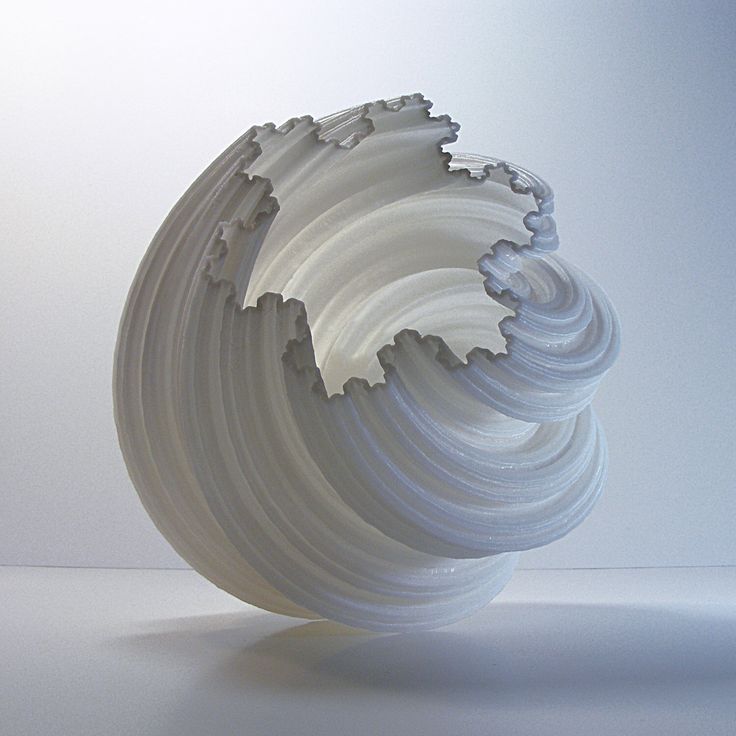 Such molds typically cost tens of thousands of dollars and are traditionally made of aluminum. Technically, a 3D printer can already make aluminum die casting molds using metal powder. But nowadays printers make such molds from resin using photopolymerization. Plastic molds are not as durable as their aluminum counterparts. But they are cheaper, faster to produce, and can be used to make up to 200 plastic parts before replacement is needed.
Bi-Link , based in Bloomingdale, Illinois, 3D prints low-volume injection molds. It manufactures parts for electronics and medical device manufacturers around the world. The ProJet 3500 HD Max printer from 3D Systems creates a form in hours instead of weeks. As Director of Research and Development Frank Sieberna said: "Customers are delighted with this service. Previously, you had to wait two or three weeks to get just the tools - not to mention the test parts. The ProJet 3500 HD Max can produce four different designs for a single customer in six days, shipping 10-12 parts per iteration overnight.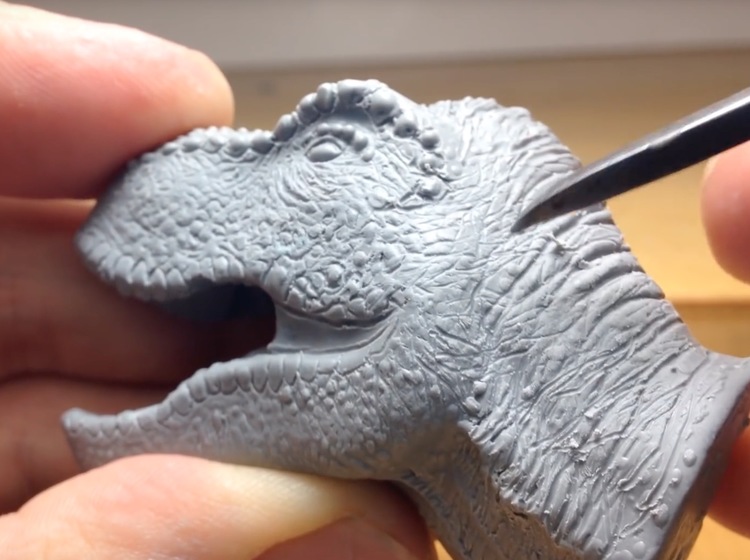 "
Some companies are building machines that can print objects from wax (or wax substitutes) to create investment casting molds. The wax object is 3D printed, then molded around it using a material such as plaster. After the form is heated, as a result of which the wax "burns out" and flows down. Molten metal or other liquid material is then poured into the mold to create the finished product. The use of 3D printers to create wax models is quite common in the jewelry industry and other industries that specialize in complex and expensive items. Like injection molds, wax samples are consumable because the process of creating the finished product causes them to break.
Digital Direct Manufacturing
In several niche markets, 3D printers are already being used to produce finished industrial components and even consumer products. This development is referred to as "Direct Digital Manufacturing" (DDM - Direct Digital Manufacturing) and is becoming increasingly popular, for example, in aviation.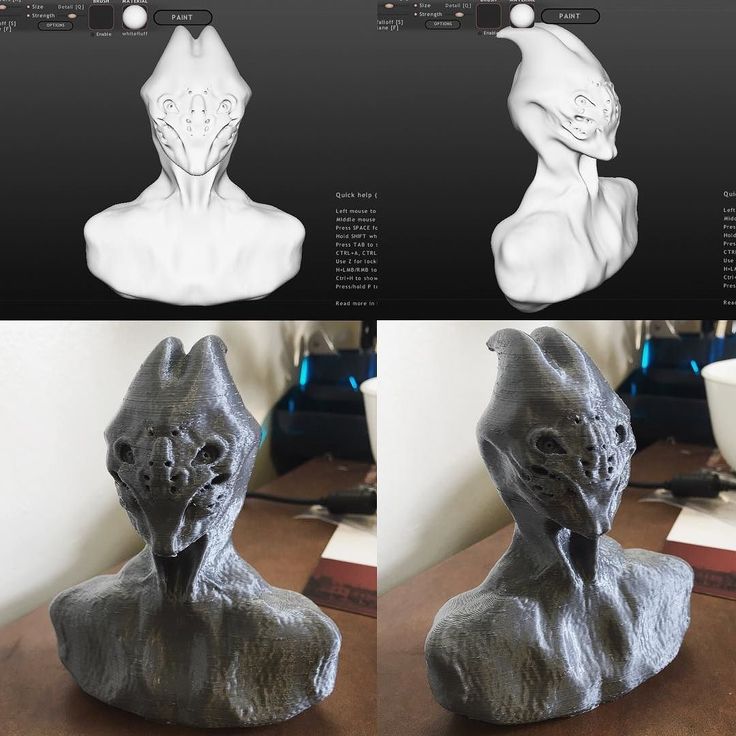 Airbus and Boeing are installing tens of thousands of 3D printed components for their aircraft.
Other DDM industries include automotive, medical, jewelry, and footwear. One of the leading pioneers is Nike. According to COO Eric Sprank, the company "has made a number of breakthroughs in design and manufacturing through 3D printing that will enable the creation of an entirely new custom shoe cushioning system." To this end, Nike is building an "Advanced Product Creation Center" covering approximately 11,000 square meters to house 3D printing and other design and manufacturing technologies.
It is quite possible that in the future everything will be made using a 3D printer, including even human organs. This is most noticeable in dentistry: wax models, orthodontic applications, fittings, surgical guides and veneer models are now 3D printed.
In addition to creating inorganic prostheses, there are "bioprinters" that build up human tissue by laying down layers of living cells.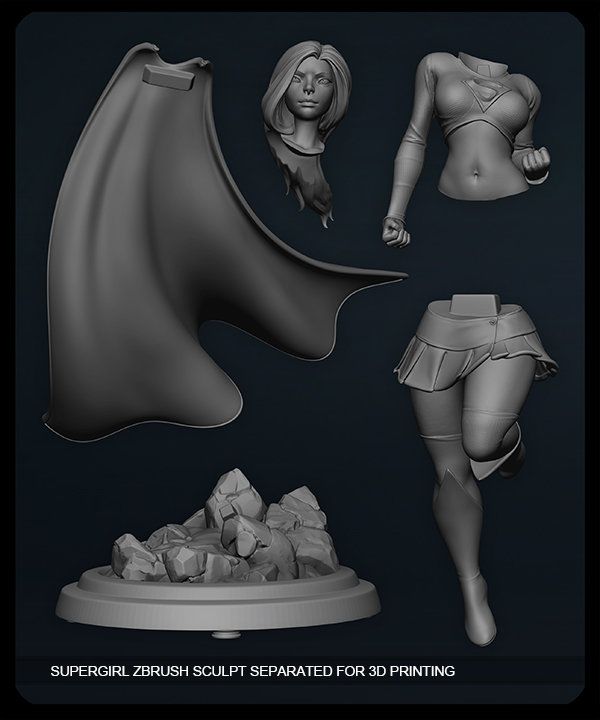 Such technology could revolutionize the medical field, for example by cutting the queues in organ donation. Company Bioprinting pioneer Organovo already sells printed liver and kidney tissue for use in drug testing.
In addition to bioprinting tissues outside the body, bioprinting on the body or inside a wound is already under development. It involves printing layers of cultured cells directly onto the wound or even inside using keyhole surgery techniques. When such technology becomes advanced enough, the patient simply needs to insert an instrument into the wound, which will remove the damaged cells and replace them with new ones. These instruments will even be able to heal the wound caused by their introduction.
Individual production
In parallel with the growth of industrial 3D printing, there is an increase in individual production. These are all situations when an entrepreneur prints his own things on a 3D printer, bypassing the launch of production at a remote factory.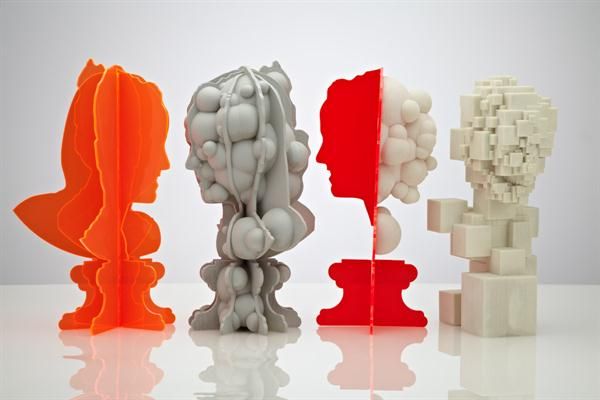 There are already several hundred professional 3D printers on the market starting at $230.
In addition to the growing number of personal machines, there is a growing number of free and paid 3D models that can be downloaded for printing. On resource Thingiverse hosts over a million free models - some of them can be customized to the user's requirements. It is possible that the provision of such content will become the foundation for mass personal production, as it will eliminate the need for creative and engineering skills.
Currently, personal and professional 3D printers are limited in their ability to use thermoplastics or composites, as well as photopolymer resins. Therefore, the range and quality of products that can be manufactured on such equipment remain low. At the same time, an increasing number of cloud-based 3D printing services, such as Shapeways and i.materialise allow anyone to upload a 3D object to be printed on industrial equipment.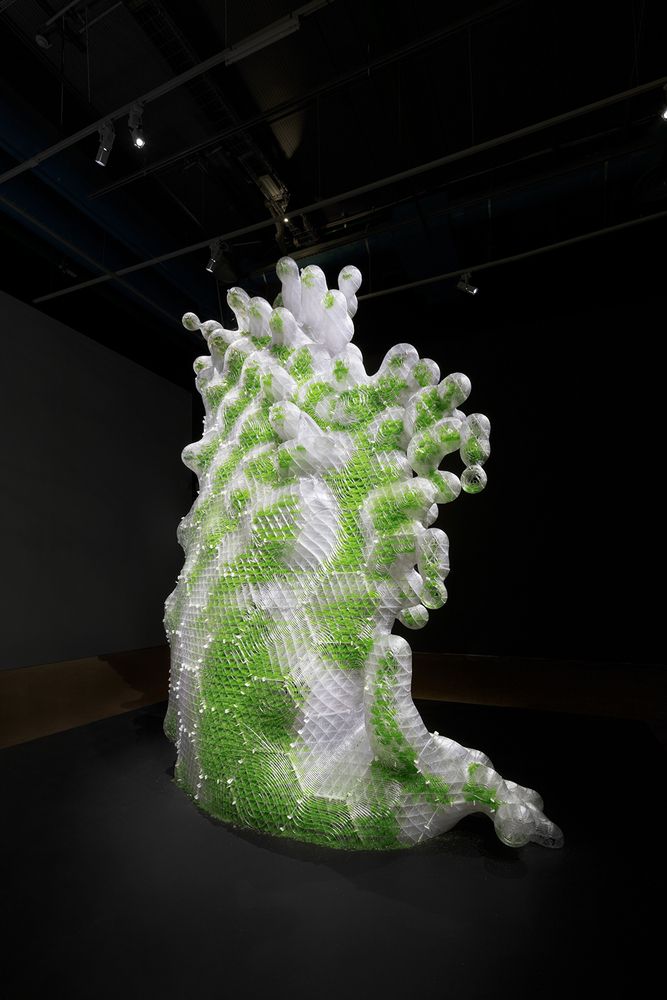 It is likely that access to such a service – rather than the sale of personal 3D printers – will be the driving force behind the DIY revolution over the next five to ten years.
If the majority of people start making the products they need on their own, this will have a serious impact on many industries. Parts companies are already wary of the threat of mass-produced personal items. The representatives of the transport and logistics sectors are afraid of the same, because this will change the demand for their services.
In 2014, the IBM Institute for Business Value published a report highlighting four futures for custom manufacturing. And now we will briefly get acquainted with it.
The two unknowns are the speed at which 3D printing technology will advance and the willingness of consumers to embrace custom production. If technology advances slowly and consumers don't embrace 3D printing at home, then we'll see "silent revolution" with gradual changes.
There is also an alternative: technologies are developing slowly, but consumers want to become producers - then we are waiting for "production revolution" , when more and more necessary things will be made by small entrepreneurs.
Another option is that 3D printing technology will make a breakthrough, but consumers will leave it behind - then such printing will become the main technology in industrial production, and will not have a big impact on the consumer market.
And the last turn of events: 3D printing is developing rapidly, and consumers are actively using it - then we will witness "rethinking consumption" . This means merchants large and small offering 3D printed products at your request. There will also be a lot of people "printing" in their homes, garages, kitchens or offices and hangars.
I assume that consumer involvement in 3D printing will grow with the improvement of technology, but at a slower pace.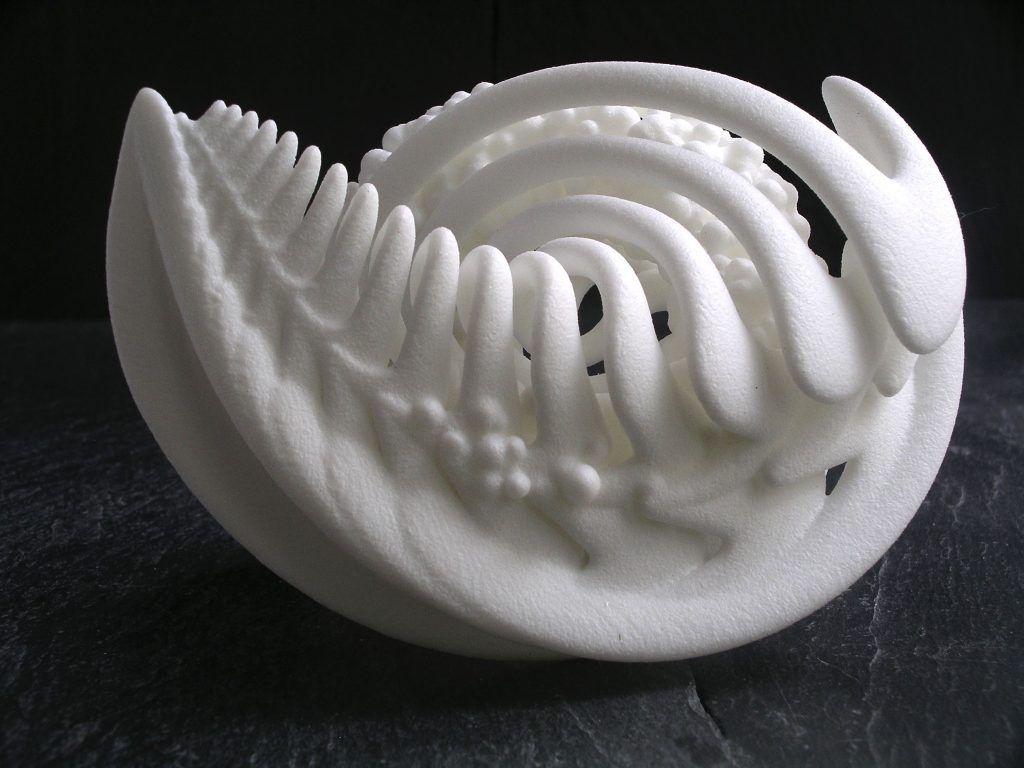 This means that over the next few decades, we will gradually move from a "quiet revolution" to a "manufacturing revolution" and then to a "consumer rethinking".
The development of the 3D printing industry
There are different segments of the 3D printing market, and they are at different stages of development. The very first 3D printers began to make prototypes in the late 1980s, and the use of printing to create molds did not begin until a few years after that. Long before the early 2000s, the first finished products and works of art printed using this technology appeared. Finally, customization only became possible in 2007 with the introduction of the first "open source" 3D printers that private individuals could afford.
I estimate that half of all prototypes will be 3D printed by 2025. However, 3D printing is not the only rapid prototyping technology. There are cases where traditional methods are better suited for prototyping. It is inconceivable that inventors would stop sculpting things out of clay, wood, paper, metal, and everything else that is available in their kitchens, studios, labs, workshops, and sheds.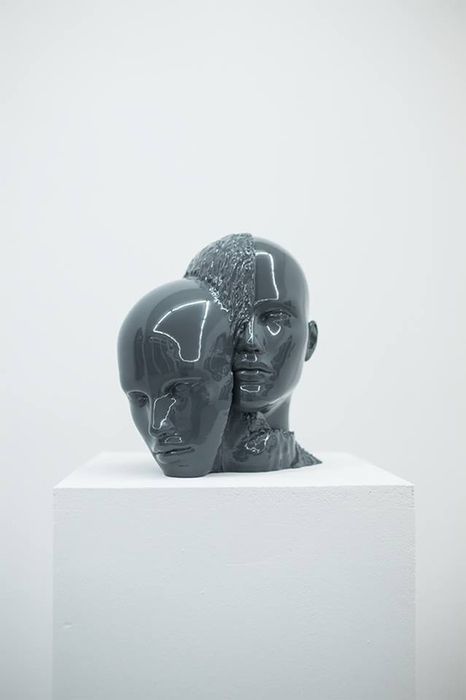 In terms of 3D printing of molds and manufacturing tools, this market currently lags behind rapid prototyping, but will very soon become the mainstay of additive manufacturing. I assume that it will take at least a decade to saturate it. After talking with manufacturers of industrial 3D printers, I was convinced of this. In most industries, 3D printing of molds and other tools represents the biggest market opportunity.
In digital direct manufacturing, this is just starting to happen, although it is currently a very niche activity. However, in the next ten years or so, many industries, primarily aerospace, automotive, healthcare, fashion, footwear and designer goods, will use 3D printing as one of their core manufacturing technologies. This will allow you to create completely new types of products and attract media attention. And even so, in 10 or 20 years, the vast majority of objects in our lives will still be produced by traditional methods.
Likewise, for decades to come personal items will be a niche market in both the 3D printing industry and global manufacturing.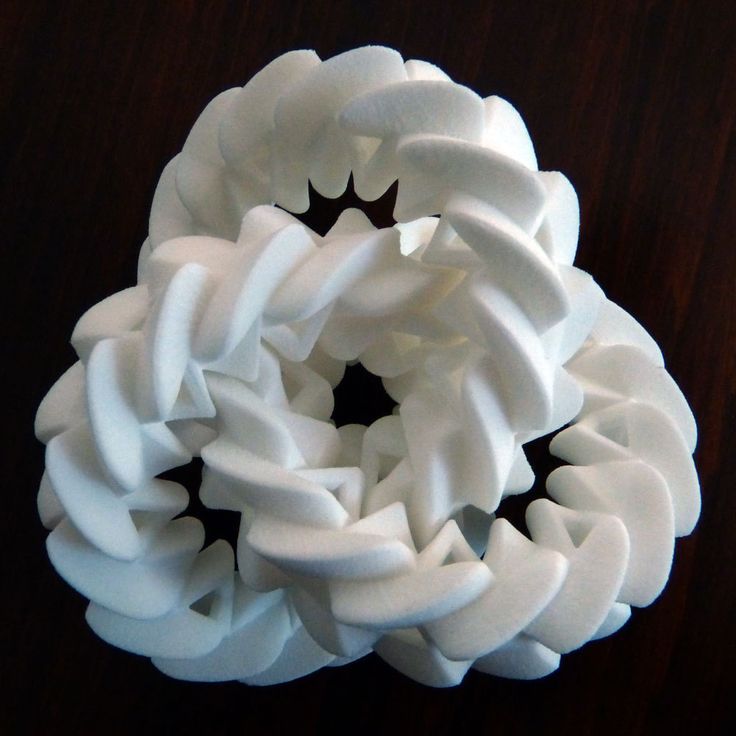 Currently, no more than 10% of the 3D printing industry's revenue comes from the sale of personal printers. Many of these machines are sold to companies rather than individuals. But this does not mean that the sale of personal equipment for home use does not represent a market opportunity.
It can be argued that home production will not be the driving force behind the 3D printing revolution - and many in the industry agree. However, I will look forward to 3D printers in 9$9 that will be able to make small plastic items based on a model sent from a tablet or smartphone.
Making new products in new ways
Like the Internet revolution that preceded it, 3D printing is enabling companies and individuals to achieve the previously impossible. And the reason is not only in the creation of prototypes and old things in new ways. It does so in line with new business models. Let's outline these key benefits.
Single and small batch production
With traditional methods, single and small batch production is expensive and often prohibitive.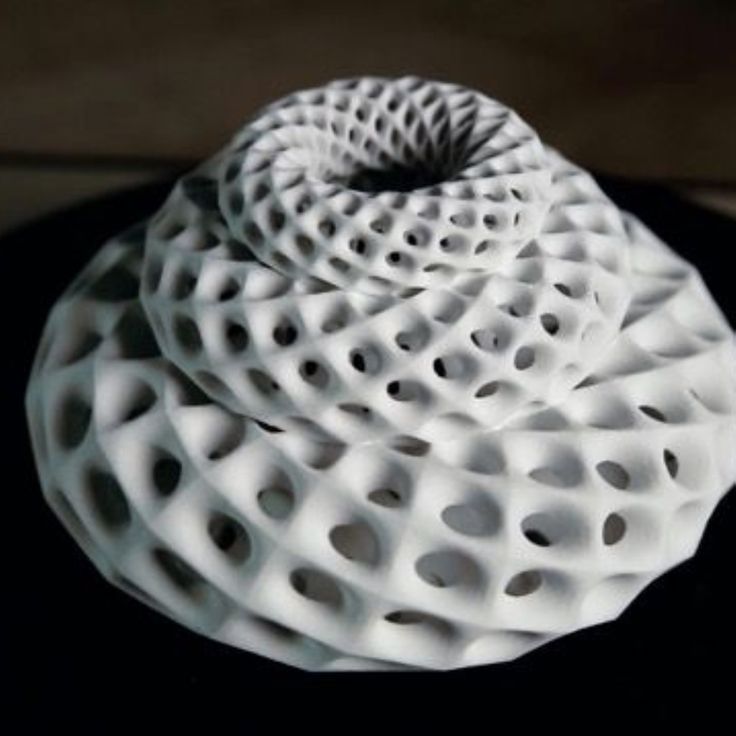 When things are printed on a printer, there is practically no difference in cost per unit - that is, it does not matter if 1, 100 or 1000 copies are required, since there are no costs for tools and workers. Therefore, in many situations where a few hundred or fewer components are needed, 3D printing will be the most economical way. It is for this reason that 3D printing is so widely used in rapid prototyping and is increasingly used in the production of molds and other tools.
Jay Leno, who enjoys collecting cars, is already using 3D printing for one-off production. As an example, when a rare EcoJet concept car needed to have some broken air vents replaced, it turned to 3D Systems . The company scanned the broken parts, digitally repaired them using a CAD program, and sent the resulting data to service provider Quickparts . There, the new vents were 3D printed from a lightweight, fiber-filled nylon material called DuraForm HST. The result is a reliable replacement part with a better strength-to-weight ratio than the original.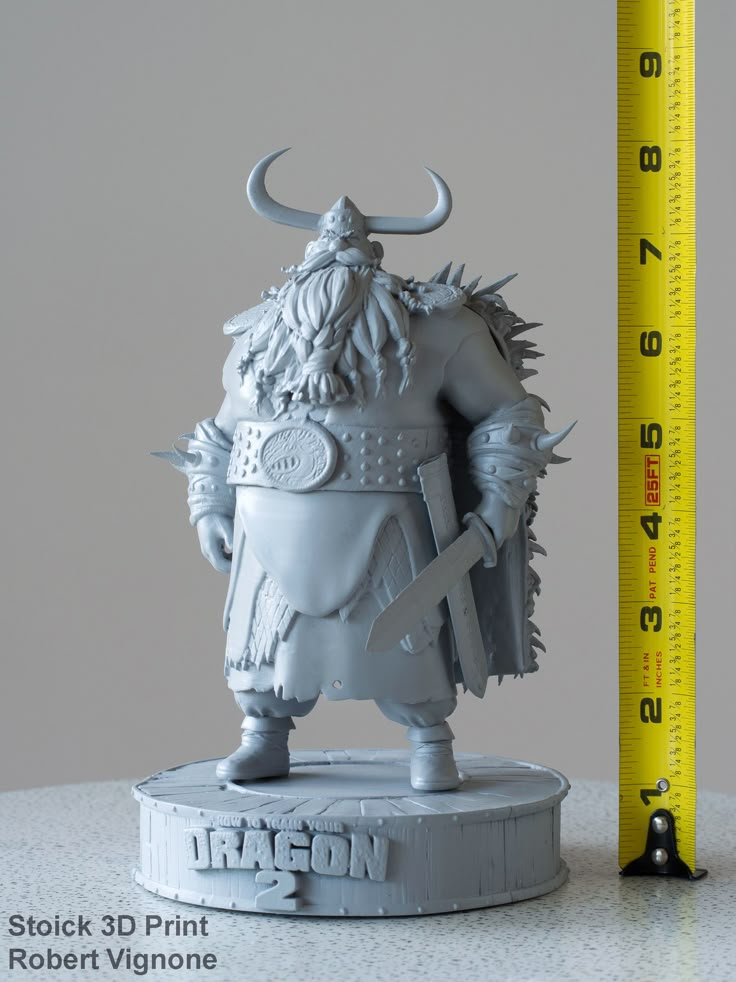 3D printing is being used to make props for TV shows, movies and theatrical productions. With this technology, SpaceX is printing the engine chambers of the Crew Dragon spacecraft, and NASA has printed about 70 parts for the rover.
Customization and personalization
In addition to facilitating the small-scale production of identical items, 3D printing allows products to be customized according to the consumer's tastes and physical needs. For example, company Robot Bike Co. uses technology to make a custom R160 mountain bike frame. It is created from carbon fiber passing between titanium ridges, which are printed on Renishaw 3D printers . On the Robotbike.co website, the buyer enters his height, leg size and arm span, which allows him to get a frame individually for him.
The R160 is a great example of a real product that combines 3D printed parts with other standard components. This makes it possible to offer a product according to individual requests in an economical way.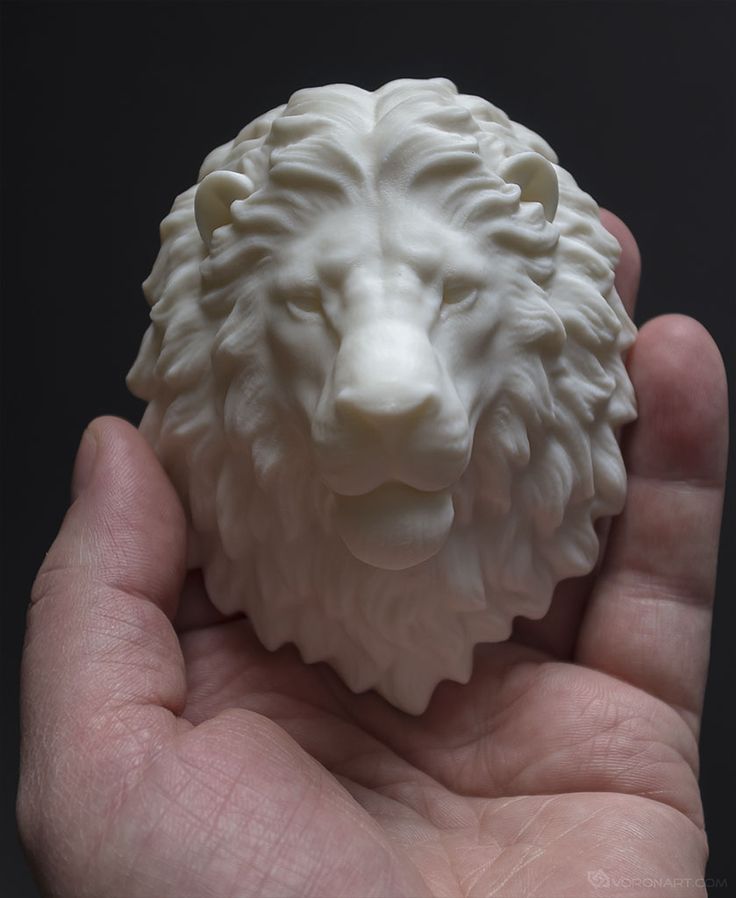 I am sure that over time, many companies will realize the potential of "custom-made" by 3D printing certain parts.
Design and build optimization
Another key benefit of 3D printing is that it removes the limitations of traditional manufacturing methods. While a designer can come up with any design for a product, if its components cannot be molded, machined, and assembled, the product will never hit the market. And in the "brave new world" of 3D printing, you can create things that were previously impossible to make. For example, such a printer can produce a chain or necklace made up of links that do not have breaks and therefore will never come apart.
The TransFIORmers motorcycle racing team used a Renishaw metal 3D printer to produce a new, optimized suspension design. The original version was handcrafted from steel, and at the same time, twelve parts were required for assembly, which must be welded together. But with the help of 3D printing, the team was able to combine the structure into a single titanium component that required no assembly, resulting in a 40% weight reduction, a critical feature for racing.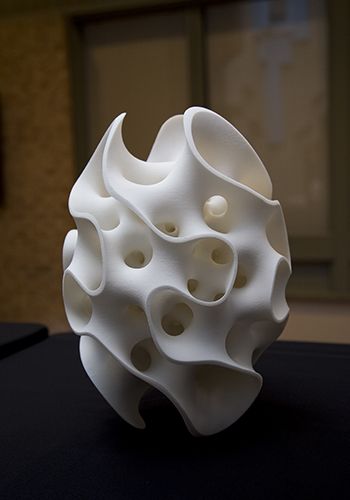 Using plastic or polymer materials, some printers can create working, pre-assembled, composite mechanisms such as a gearbox. Traditionally, the production of multi-component products includes a final assembly step. But when things are printed on a 3D printer, this is not necessary.
Free market access
In addition to improving the performance of products, 3D printing will enable many more people to become manufacturers. This is because the cost of prototypes and production tools will no longer be prohibitive, so 3D printing is making small-scale production increasingly viable. But more importantly, the availability of 3D printing services will allow almost any talented artist or designer to find a market for their creations.
Today it is very difficult for an individual or even a small company to bring a product to market, let alone globally. One of the few exceptions is book publishing, where an author can create and distribute a print-on-demand product.
For example, residents of the UK can order a printed book through Amazon and receive a book printed in the corporation's warehouse within eight hours. This innovation allows authors to sell books without pre-printing and distribution.
Similarly, 3D printing allows individual designers to bring products to market without investing in equipment and prefabricated copies. For example, more than 8 thousand designers have already opened online stores on the site of a 3D printing service provider - Shapeways . As an example, consider the store of the famous bot creator Kidmechano. His creation is Modibot, which is an ever-expanding line of 3D printed action figures with an articulated design. You can compare Modibot with Lego or Transformers.
Kidmechano uses the Shapeways platform to sell over 400 different ModiBot figures and accessories, including armor and weapons. Prices start at a few dollars, and when an order is placed, Shapeways prints whatever is required, sending the finished product to the customer, and Kidmechano his share of the proceeds.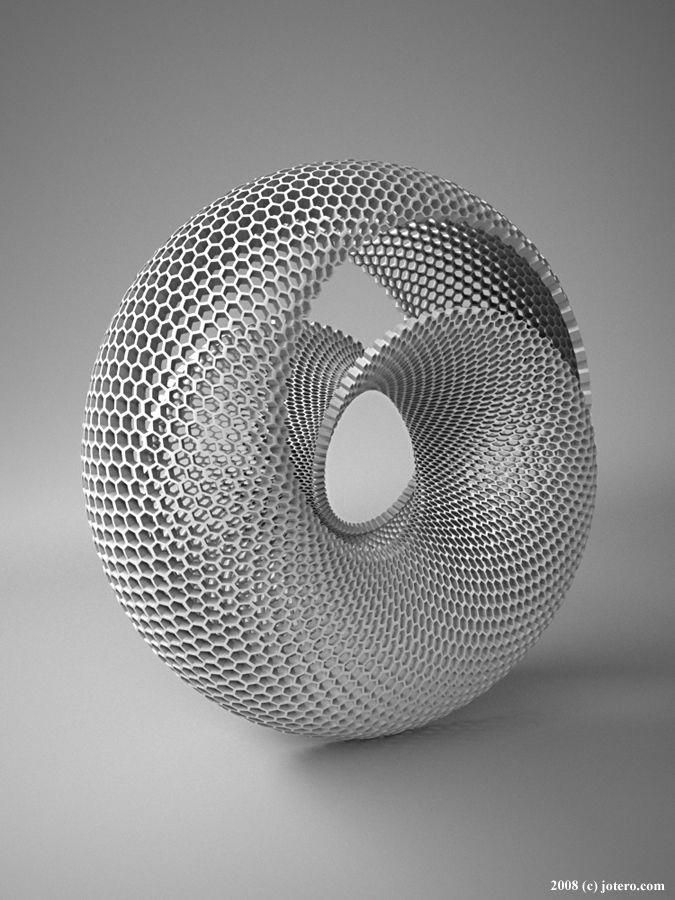 Digital storage and transportation
In addition to enabling small-scale production, cost-effectiveness and democratization of market access, 3D printing will facilitate the storage and transportation of digital objects. This means that in the future there will be two options for sending a parcel. The first is to send the physical product by courier or mail, and the second is to transfer the digital file over the Internet for 3D printing on site by the recipient.
Many people regularly post texts, photos and videos on the Internet, and thanks to 3D printing, digital objects will soon be added to social networks. Thus, by making digital storage and transport possible, 3D printing will do to things what computers and the Internet have already done to store and transmit information.
In some industries, digital object storage is already starting to make a difference. For example, most dentists have traditionally had to store huge amounts of plaster casts taken from patients' mouths.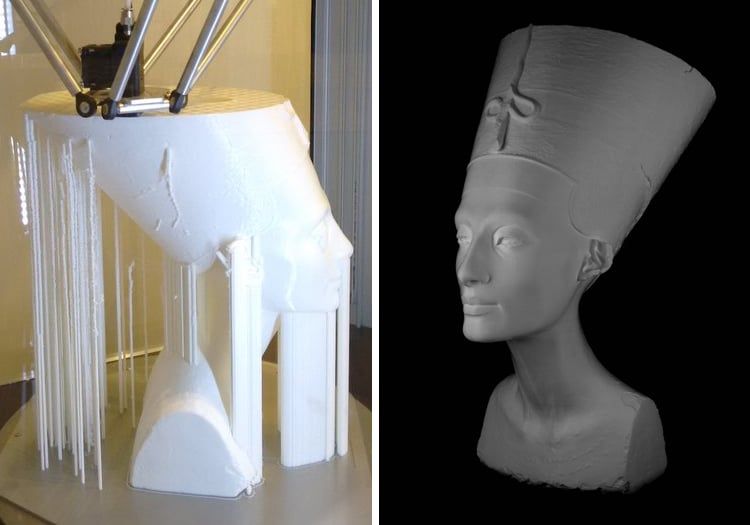 Although they were only used once, there was no way to predict if they would be needed in the future, which led to archives with boxes and cabinets littered with plaster models. But now dentists are moving to digital technologies: 3D scanners and 3D printers are replacing alginate molds and plaster casting. This allows you to save impressions of the patient's oral cavity in digital form, for future 3D printing if necessary.
Material savings and environmental impacts
In addition to the benefits mentioned above, 3D printing saves materials for manufacturers, which is especially important for sustainable development. Today, factories begin production with a block of metal or other raw material and then cut it: lathe it, file it, drill it, or otherwise, to form the final product. In contrast, 3D printing is an additive activity that takes as much material as the finished product. Therefore, we get significant savings in raw materials if we make things using this technology.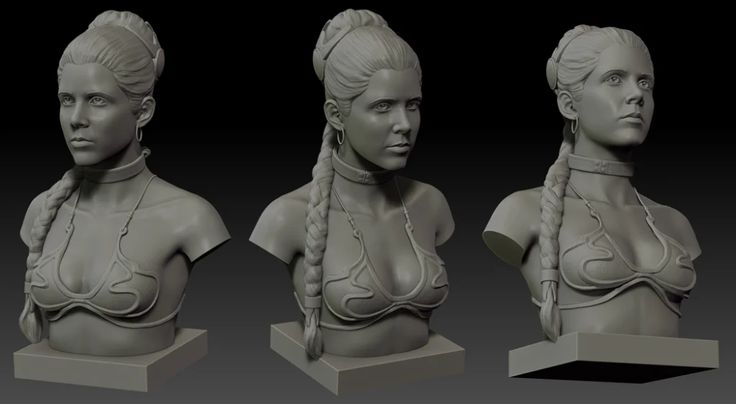 In addition, 3D printed products can have an internal structure optimized to use the minimum amount of materials. For example, plastic or metal parts printed on printers can be produced with internal cavities or an open grid - something that is almost impossible to achieve using most traditional technologies. Again, this results in material savings as well as lighter parts, which, for example, will reduce the fuel consumption of aircraft and other vehicles.
3D printing could be the cornerstone of a future transition to "local digital manufacturing" (LDM - Local Digital Manufacturing). Today, most of the production is carried out in factories remote from their customers. As a result, huge amounts of oil and other resources are being spent on storage and transportation. Given declining natural resource stocks and climate action within a decade or two, these modes of transportation and storage may not be feasible or culturally appropriate. Thus, environmental protection may be a force to stimulate the mass adoption of 3D printing to facilitate the production of goods in local industries.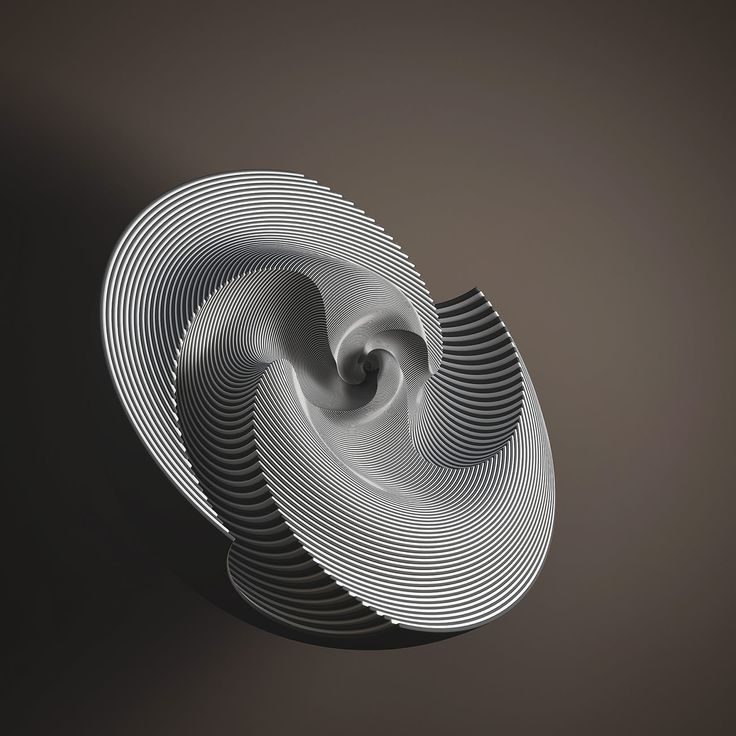 Difficulties can be overcome!
Like any new technology, 3D printing can have both negative and positive effects. For example, there are fears that its further development will reduce jobs. And this is quite possible for some professions. Especially for those who produce prototypes, molds and tools using traditional methods.
It is possible that employment in countries that prepare products for export will decline as the technology is absorbed by local industries. In his 2013 State of the Union address, President Obama cited 3D printing as a technology that "has the potential to revolutionize everything we do" and thereby bring jobs back from Asia back to the US. In other words, the global economic impact of the development of 3D printing has been recognized at the government level as one of the largest economies in the world.
Obviously, 3D printing will also help create new jobs. It will be a long time before we can 3D print finished products without the help of a skilled technician.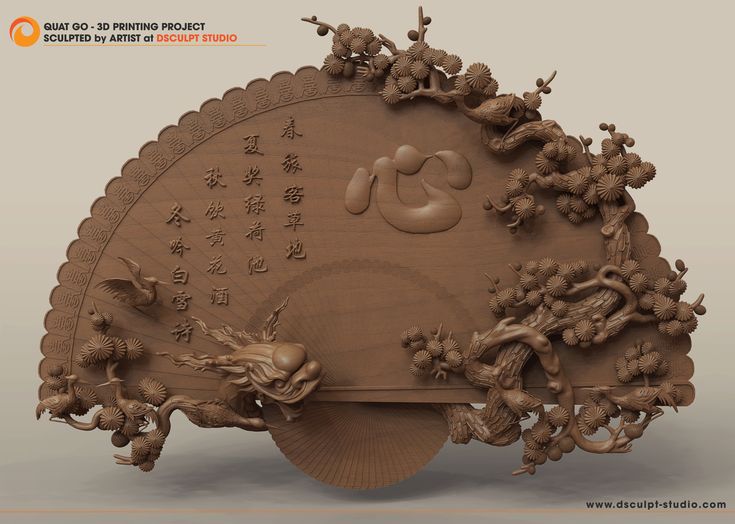 As technology spreads, new jobs will emerge, and such employment will be evenly distributed across the region—not typical of the industrial revolutions of the past.
Some industries could also benefit from the spread of 3D printing. Last but not least, the logistics sector is already aware of these opportunities. For example, in July 2014, in Publication US Postal Service noted that the service provider could "benefit enormously" from the spread of 3D printing due to the expected increase in small package deliveries. In particular, it was predicted that the technology could lead to an increase in the income of the local parcel delivery service by 486 million dollars a year. The forecast was based on the assumption that most 3D printed goods will be made in local service bureaus, from where they will need to be delivered to people's homes.
In addition to the impact on employment, there are two other problems: infringement of intellectual property rights and the use of 3D printing for criminal purposes.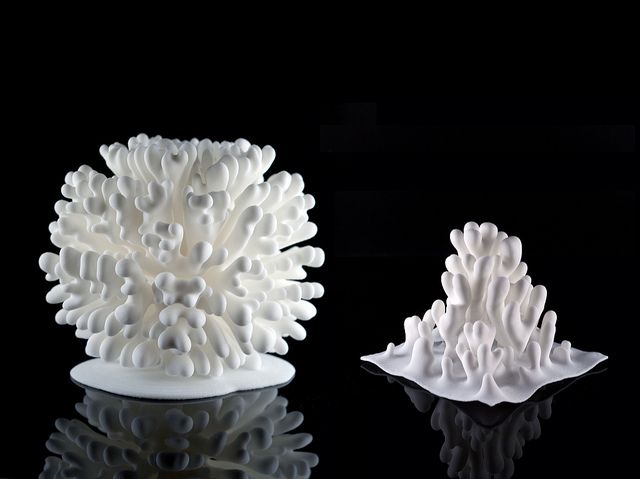 It is already possible to use consumer equipment to scan an object, such as a model of Mickey Mouse, and then print a plastic copy of it. Similar to the impact that mp3 music and the internet have had on the music industry, 3D printing can impact intellectual property rights.
Even more disturbing, it is already possible to 3D print firearms. Currently, a $230 personal 3D printer can only make a disposable plastic gun. But when the ability to print from metal becomes affordable, we will have serious problems.
The latest minefield with 3D printing and personal effects is health and safety. Today, almost all the products we buy meet certain standards and are tested. However, manufacturers are responsible for any accidents and injuries that may occur as a result of their failure or malfunction. But who will be responsible if, for example, a child downloads a free toy from the site, prints it out and gives it to the younger one - and he swallows a piece broken off from it and suffocates? Will the fault lie with the person who developed the object; the site through which it was published, the manufacturer of the 3D printer, the supplier of the consumables, or the parent that allowed it? Now there is no answer to this question.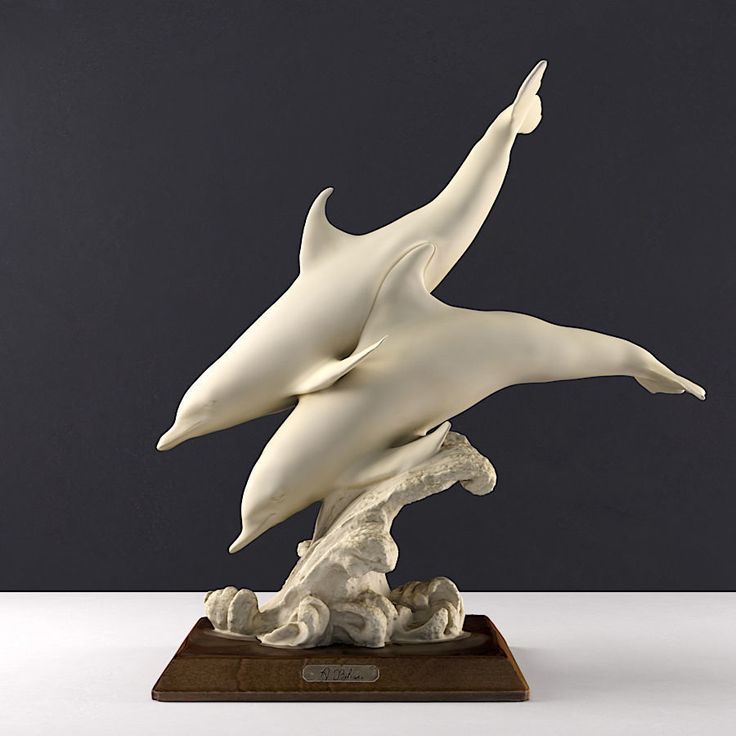 And pretty soon, we won't be able to ignore it.
In a world of pioneers
The 3D printing revolution, like any other technological revolution, is the product of action, energy and the vision of those people who are brave enough to make it happen. Over the past few years, I have had the pleasure of interviewing many of the pioneers of 3D printing. And since my goal is to capture your imagination and not focus on details and technical details, so I asked them the fundamental question: "Why did you choose this particular technology?".
One of the first people I spoke to was Anssi Mustonen , the head of the Finnish 3D printing and design company AMD-TEC .



"We live in a hectic world, but with this technology, we can deliver quality service to our customers," Anssi said. As for prototypes: I don't have time to code and send orders to external vendors for details. 3D printing is not the only way to fabricate, but it is faster at creating complex shapes and configurations than traditional methods. "

Konstantin Ivanov , co-founder and CEO of 3DPrintus.ru , told me how technology allows us to offer new types of products and services:




"3D printing provides solutions that are at the intersection of manufacturing and digital Internet technologies. Our customers have discovered an easy way to create and produce just about anything. I'm sure the main advantage for them is the ability to use a simple interface to get their product."

Gary Miller , Managing Director of Print Services 3D Print Bureau in the UK, told a similar story, albeit with caution in the predictions:




"We use 3D printing because it's faster: it reduces lead times." and almost any geometry is available! I started with the Objet printer over ten years ago when there was only one material. Years have passed, and now there are about 2 thousand materials for printing. Just imagine where we will be in ten years! True, no matter how much raw material you have, you need to transfer it to reliable hands. You need experience in your industry to understand where this technology is suitable, and where it will only increase the cost. I used to be skeptical that 3D printing would move into manufacturing, but in the first half of 2016 we saw progress and an increase in orders. It's great to see how 3D printing develops and new materials emerge."

One of the most interesting conversations was with John Cobb , EVP Corporate Affairs of 3D printing giant Stratasys in the US. Shortly after starting the conversation, John focused on the technology's potential to redesign and distribute products:




"In 3D printing, there is a lot of focus on adapting it to traditional manufacturing processes. The fundamentals of design are changing, allowing for a change in the way products are made and then methods of distribution. Imagine there is a problem with the plumbing. You take a picture of it with your smartphone and send it to the Home Depot And after an hour or two, you assemble the pipeline - replacing a non-standard part. It may take another five years, but we are already moving in this direction."

Miranda Bastins , director of Belgian 3D printing service i.materialise , focused on new market opportunities from a different perspective:




"3D printing helps to create a world where products meet our expectations or individual style, and where everyone has the opportunity to own something unique. Things not only better meet the needs and interests of consumers, but it also becomes possible to sell their own goods to others. For example, a jewelry designer might propose a new ring to a global audience and test the demand for the design. If there are no orders, this is no longer a problem (printing only on demand) - and if there are, then the rings will be printed, delivered to the customer, and the creator will receive his share of the proceeds.

Lucy Beard , founder of Feetz , also recognizes the potential of 3D printing to create "better fit" products. Feetz is a "digital shoemaker" that uses 3D printers to make custom shoes. As Lucy told me:




"This technology is changing the way we produce and consume things. We can make personalized products with fewer resources, and it will be much easier to recycle them."

Mark Saunders is Director of the Global Solutions Centers at Renishaw , a 3D printer manufacturer. He also focused on the opportunities the technology offers manufacturers:




"More and more companies are looking to use the potential of 3D printing to improve product performance, making it more efficient and better adapted to the application. The unique ability to create complex geometries from high-quality materials opens up huge potential for innovation in both product design and business models. We expect additive manufacturing to play a key role in further developing processes and improving products."

Finally, Sylvain Premont — founder of iMakr 3D printer shops and My Mini Factory website dedicated to 3D content — commented on how technology unleashes the imagination:




we will be able to invent, design and manufacture almost everything - in the shortest possible time and at a low cost. You will also be able to download content that is ready to print and easily adaptable to your own needs. The next generation will ask their parents: How did you get along without a 3D printer before?




A new frontier

As you can see from the interview, 3D printing continues to generate interest among its pioneers. And many large manufacturers using traditional technologies are already changing direction towards this technology.

Nobody can predict the future of 3D printing. However, there is good reason to believe that the technology will have a drastic impact on many manufacturing sectors. Currently, most 3D printers are still printing prototypes. But in less than ten years, that will change. It is possible that in the future, tens of millions of people will fly airplanes with printed components, dental offices will be equipped with 3D printed equipment, and we will wear shoes with printed parts.




---

This is just the first chapter of Christopher Barnatt's 3D Printing book . Here's what the author goes on to say:




"In the remaining chapters of the book, I intend to explore the world of 3D printing based on case studies, vendor information, research, company reports, interviews, and other sources. I will also express my own views and opinions. But most importantly, I will provide the reader with enough information to decide whether 3D printing is the next industrial revolution."

The book can be purchased both digitally and in print through the author's website.
Also, on his YouTube channel there are recordings from the 2017-2019 TCT Show exhibitions, which present the latest developments in 3D printing.

Review of programs for 3D modeling and printing on a 3D printer.

Many users of 3D printers, sooner or later, have a problem with the availability of virtual models for printing. Of course, simple 3D models such as phone cases, toys, chess pieces and home accessories can be downloaded from specialized sites. But it is not always possible to find the right one, and then you have to master special programs for 3D modeling.

Thanks to the 3D printing revolution and the availability of 3D printers, there are now many different programs and applications for creating 3D models. Gone are the days when it required special education, knowledge of technical English and a lot of time to create the simplest virtual, three-dimensional 3D model. There are many large professional modeling programs that experts use to create 3D graphics, complex multi-layered virtual models. All of them are quite expensive, require a lot of time to study, and are demanding on the system capabilities of the computer and its components.

In this article, we decided to describe the most popular and prominent freeware, shareware and 3D modeling web applications that are ideal for home use. Programs can be used on inexpensive computers, some can be installed on a tablet or smartphone.

Thingiverse

The largest library of ready-made and optimized for 3D printing models. On this site you can find about a million files, write to the author, and also upload your model if you want to share your work with everyone.

Make a funny model of a gingerbread hero and print it on your printer.

0

3

Price

The difficulty of use

Link

Tinkercad

The simplest 3D design and modeling software around. The most popular modeling software for 3d printing.

0

3

Price

The difficulty of use

Link

003

3DTin

3DTin is a pioneer in browser simulation. A simple user interface made it very accessible for use and development

0

Price

The difficulty of use
9000 9048 9048 9048
461

123D Catch