3D print design ideas
67 Cool Things to 3D Print
Magazine> resources
> design
3D printing has taken the world by storm—and it's time for you to get on the trend. Stumped for 3D printing ideas? We have 67 3D printer designs for you to try!
Format Team August 08, 2020
Share this article
3D printing is such a fun way to produce creative work—and it has totally taken off. Now, creators are using this amazing new technology to create all kinds of wild and wonderful 3D printer projects that were previously all but impossible to make at home.
These 3D printer projects are a great addition to your online design portfolio. This is such a hot space that shows your mastery of this chic craft could win you some big new clients. You can showcase a collection of cool things to 3D print and some of your best 3D printings too.
Want to get in on this cool 3D prints trend? We've compiled a list of 67 inspiring 3D printing ideas to fuel your next 3D printer design. So, what can you make with a 3D printer? Well, there's something cool for everyone!
The 3DBenchy appears to be nothing more than an adorable plastic boat, but it's more than that. This little guy was designed specifically to test the limits of your machine and calibrate it to operate optimally. It's one of the simplest—and most useful—3D printer projects you can start with.
Next in our list of cool things to 3D print is a simple project that can be completed in approximately one hour and will produce a whistle. It can produce an eye-popping 118db sound, perfect for camping or sporting events.
A handy and practical creation—and one of the simplest 3d printer designs on the list—this quick-to-create project allows you to affix your sunglasses to the visor of your car.
If there's one thing we can all agree on, it's that earbud cords are a pain in the butt to keep organized.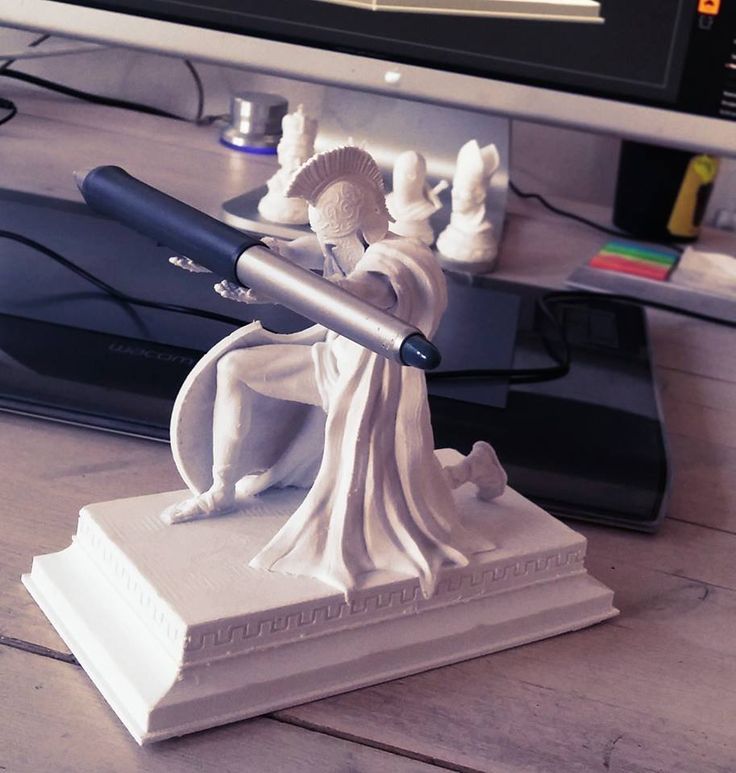 They constantly get tangled and eventually produce the dreaded earphone-crackle, rendering your treasured music-makers useless. This is a great example of what you can make with a 3D printer that can improve your everyday life.
This carabiner is surprisingly durable, with a strong frame and a flexible hinge. It can withstand up to 30kg of weight, which is pretty substantial for rendered plastic! Don't, however, be tempted to use this to support your own weight, as they are not designed to support that much strain.
A simple toy originally created for Settlers of Catan, this project is durable and (in our opinion) cute. This is one of those 3D printer projects you could use in a few ways: gaming, office desk decoration, children's toy, you name it! Plus, T-Rexes are (always!) cool.
Inspired by Swiss Army Knives, the Proteus Key Holder is a wonderful pocket device that will keep your keys all organized in a logical fashion. Hands-down one of the best things to 3D print, thanks to all the time you'll save fishing through your pockets.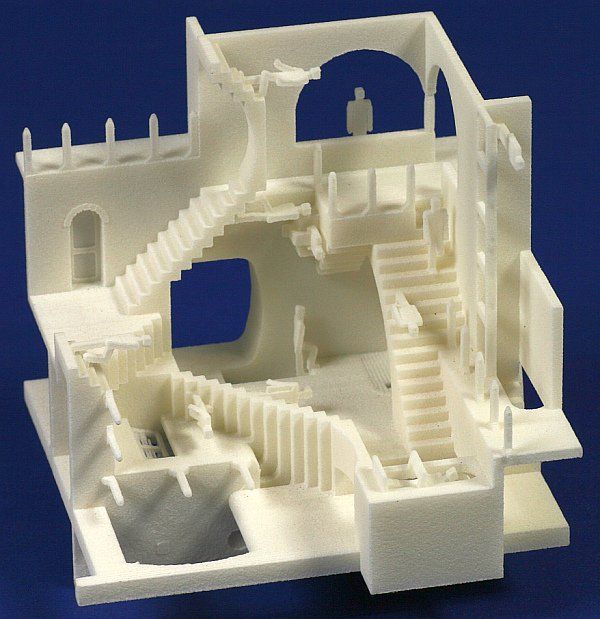 Organize your desk, and add a little flair at the same time! With these simple 3D printer designs, you'll have all you need to generate truly unique desktop organizers that not only keep your stuff where it needs to be but look cool as well. You can 3D print a pencil holder that is unique to your own personality and have others mistaking your pencil holders again.
Get your headphones off your desk and onto a specially crafted hanger of your own design. Great for home and the office, these are the kinds of simple and effective 3D printer ideas that can make a big impact with very little effort.
With a 3D printer you'll be able to replace your dinnerware with new and original 3D printer designs in no time at all. Take this blueberry-themed bowl, for example. Why stop there? There are numerous other designs for plates and bowls out there to make eating at home a unique experience.
One of the cool things to 3D print is an abstract planter for your succulents and cacti.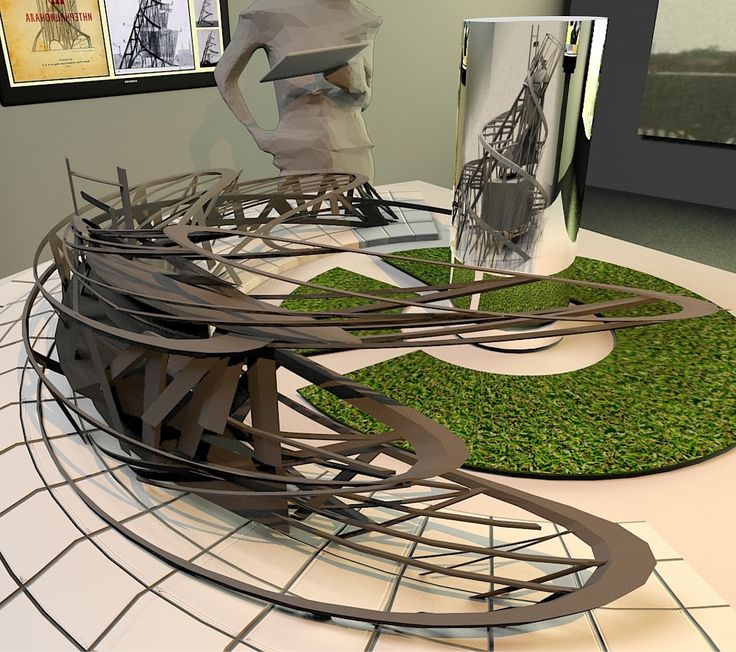 Why use traditional planters to hold your plants? There are cool 3D prints out there that don't allow you to skip the traditional clay pots. These modular little guys are modern and fresh and guaranteed to make your mini-garden more attractive.
While it won't be holding up a car in a garage any time soon, this platform jack can still withstand a fairly reasonable amount of weight, allowing you access to pesky undersides. 3D print your own platform jack at home for an easy tool that's great for painting models and other hobbyist tasks.
Get rid of those 72 measuring spoons from your utensil drawer and replace them all with a single implement! One of the most immediately useful and cool 3D prints in this list, it'll make for an interesting tool that others will want when they see it.
Mitre boxes are extremely useful when it comes to crafting. In just a few minutes, your 3D printer can spit one out and have you making exact cuts in your crafting projects in no time at all.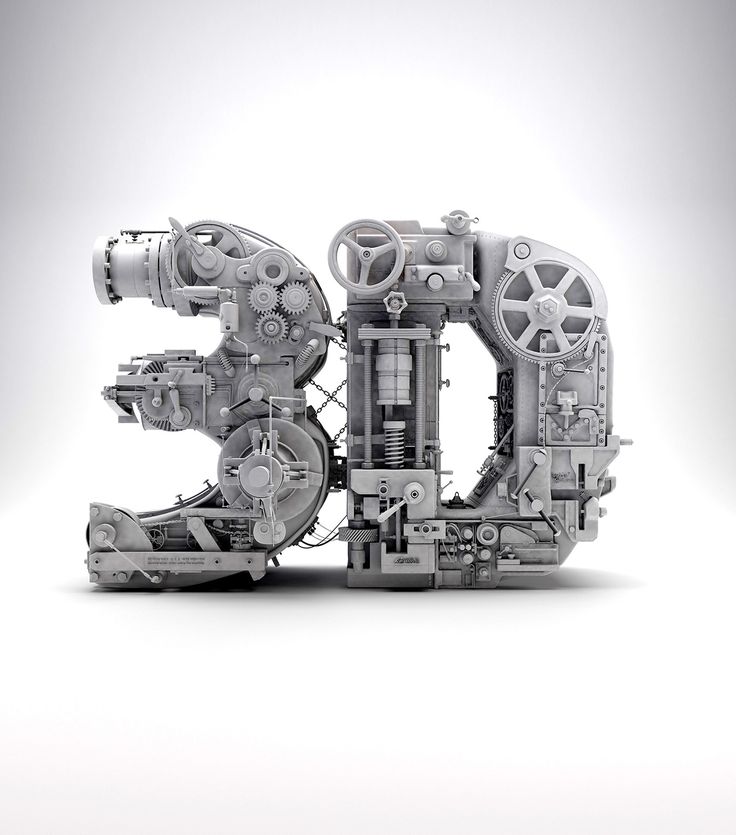 Just add a blade, and you're golden.
USB keys are useful devices—until you misplace them and lose all your precious data. Help prevent this by manufacturing your own desktop device to hold all your various keys! You can 3D print one of the most useful 3D printed objects available for your office.
We all need to do our part in cutting down on our water usage, right? Well, this water-saving attachment for your faucet is super quick to 3D print, a breeze to install, and uses very little material to create!
Stop the tyranny of cords taking over your desk and entertainment unit and 3D print some space-saving cable management devices. You'll cut back on desk clutter and all that cord-related aggravation. These are the blessed 3D printed objects that make life a little less annoying!
Sometimes the office gets boring. Pass the time by constructing these cool things to 3d print: little catapults! Work on your (probably) lacking marksperson skills with these adorable wee "weapons" that can fire small projectiles up to two meters away (perfect for mastering your paper-in-wastebasket game).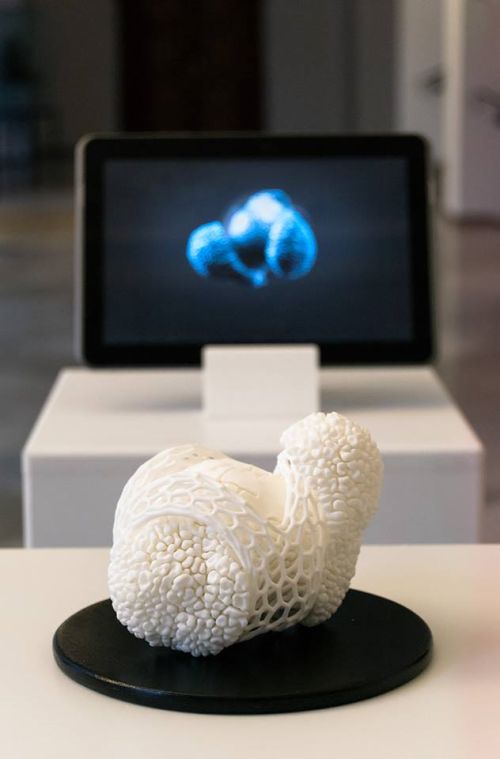 One of the cool things to 3D print is your own set of cutlery. If you dig camping or just want a convenient set of small cutlery for use at the office or in the cafeteria, you can't go wrong with this 3D printer design. They're functional, portable, and take only a short time to create! The best part about this 3D is that they're completely reusable.
Nearly everyone these days has a smartphone, and we've likely all had moments where we wanted to prop up our phones for viewing video or photos and had to resort to piled books or whatever else is on hand. And it rarely works out as well as we hope! That makes this tiny project one of the coolest 3D printed objects on the list. Plus, they look like cats. Cats are good.
Small projects like this are what really make 3D printer designs a delight. Nearly all of us need some form of brush or comb to keep our untamed locks from becoming a tangled mess, and when it's this simple to create, why not give this 3D print a shot?
A perennial childhood favorite, kids love them just as much today.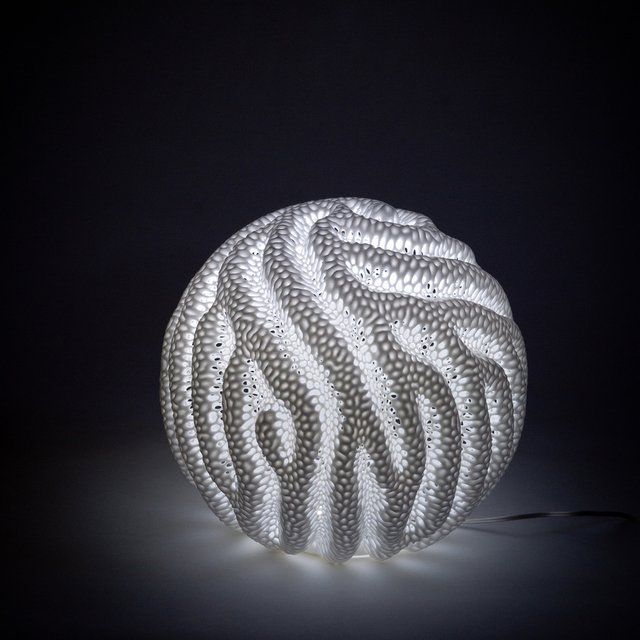 Of course, adults can enjoy these toys, too. They could be just the ticket to break through some creative block!
Remember that Malcolm in the Middle scene where the family resorted to driving over the toothpaste to get the last little drops out of the tube? Now you can 3D print a device that will make squeezing out every bit of Colgate much easier.
This one gets our vote for one of the best 3D printer designs in this list. Bookworms! Want a nice, easy way to keep your pages propped open? Designed with larger books in mind, this tool is delightfully useful.
Another one of the cool things to 3D print is this awesome tool. With this device, you can open bottles—using only one hand! Keep one or two in your drawer at home, or make a few and keep them on hand as great host gifts.
Stop dog-earing those pristine pages! These cool 3D prints allow you to remember exactly where you left off in your mystery novel or adventure yarn. Added bonus: Hedwig greets you every time you come back to reading!
Today in you can do that?!: wallets made in a 3D printer.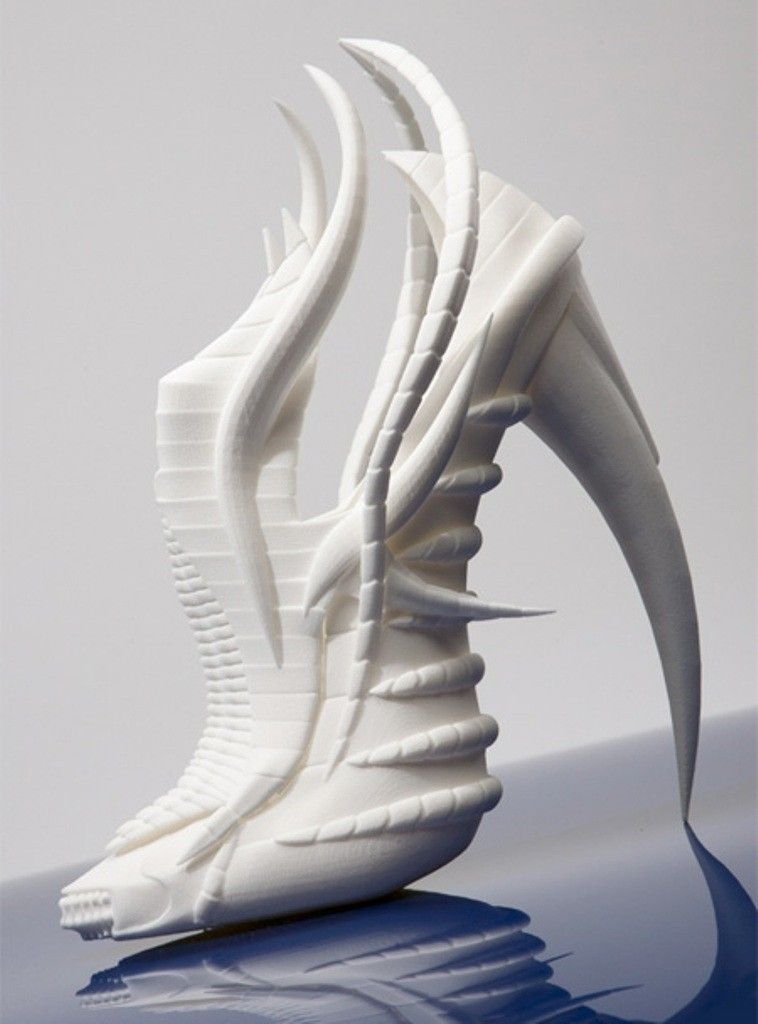 Why pay $50 a pop for a leather one when you can create one in your house in an hour, complete with card slots? This is one of those cool things to 3D print that we all could use. In addition, you can 3D print a design that is completely unique to you.
A truly inspiring 3D printing idea, these pop-out business cards allow you to speak to clients in a way they won't have experienced many times (if ever) before! Rather than a drab piece of cardboard, hand them a toy they can assemble that speaks much louder than a traditional printed card.
Can't sit still? Searching for a 3D printer project to help you focus? Look no further. Fidget spinners are an excellent way to occupy your mind, and this 3D printed object will definitely do the trick.
We're all trying to squeeze in any little bit of exercise we can into our busy days. This is another project in our list of cool things to 3D print for folks looking for office or hotel fitness hacks. The tin-can dumbbell provides a super-budget means to pump some iron by affixing two cans of food to a plastic handle.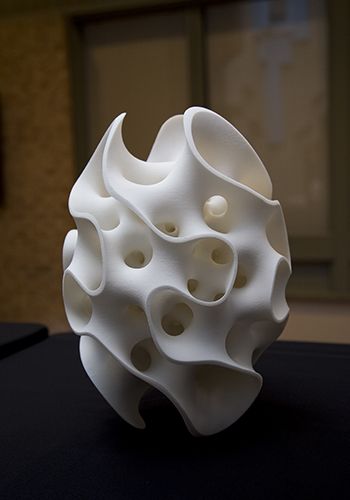 Now, you can work out anywhere! All you need are some cans.
This is probably one of the most fun and cool things to 3D print, these gimmicky little toys are quite literally affixed to food items found in your house. A lemon helicopter? A banana-car? Why not! Easy to print and awesome for providing hours of enjoyment to restless rainy-day kiddos.
Now, this is neat! With a 3D printer and just a small amount of time, you can 3D print an actual musical instrument. Savor the wayback-playback of rocking out on a whistle, just like your grade school days.
Definitely among the most interesting and cool things to 3D print in this list (and showcasing a bit more complexity than other entries), the dragonfly is a tiny little flying machine you can whip up in a short time. It's perfect for providing a little entertainment for your kids on a rainy day.
Why settle for boring cutlery in your drawer? With minimal effort, you can produce some decorative handles for your eating utensils and wow visitors to your humble abode.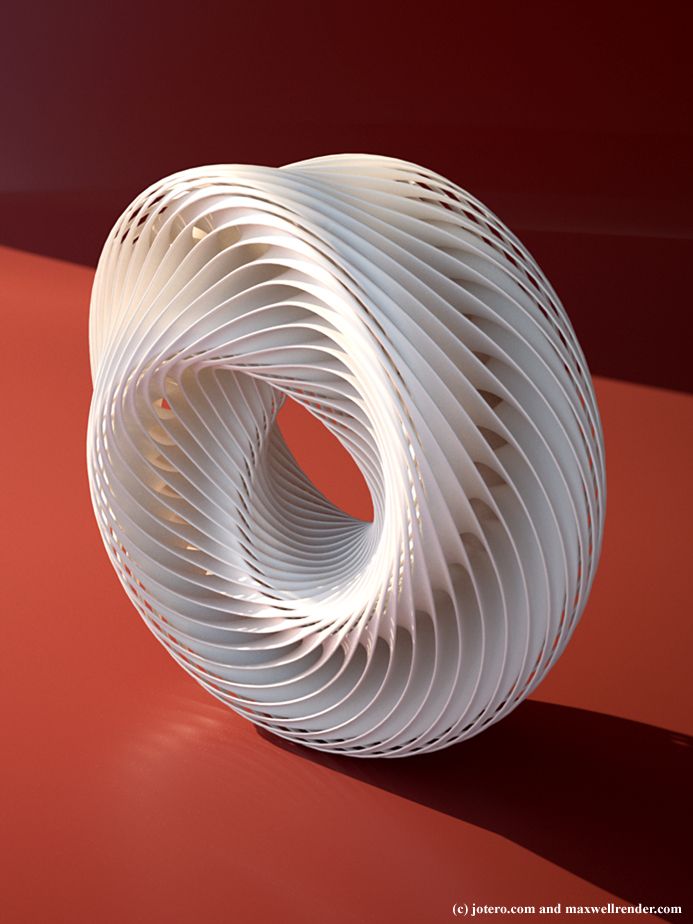 When they inevitably ask "so, what can you print with a 3D printer?", you can tell them they're eating with it!
Drop your phone into these useful little devices to amplify the sound from its speakers. They offer surprisingly high-quality sound—and now you don't need to lug portable speakers around on picnics or at the beach.
If you're looking for some more simple and cool 3D printing ideas, consider 3D printing a set of drink coasters. Thanks to simple 3D printer designs like this, we won't need to spend our hard-earned cash on flimsy little discs anymore. Make your own coasters with whatever designs you want, and say goodbye to tacky freebies and over-priced novelty ones. This idea makes for one of the cool things to 3D print as gifts!
A fun toy and a great example of what you can print with a 3D printer that goes outside the norm, these little chassis are fun to play with and uber-simple to make. Toss a few together for a birthday party and the kids will be kept busy for quite a while.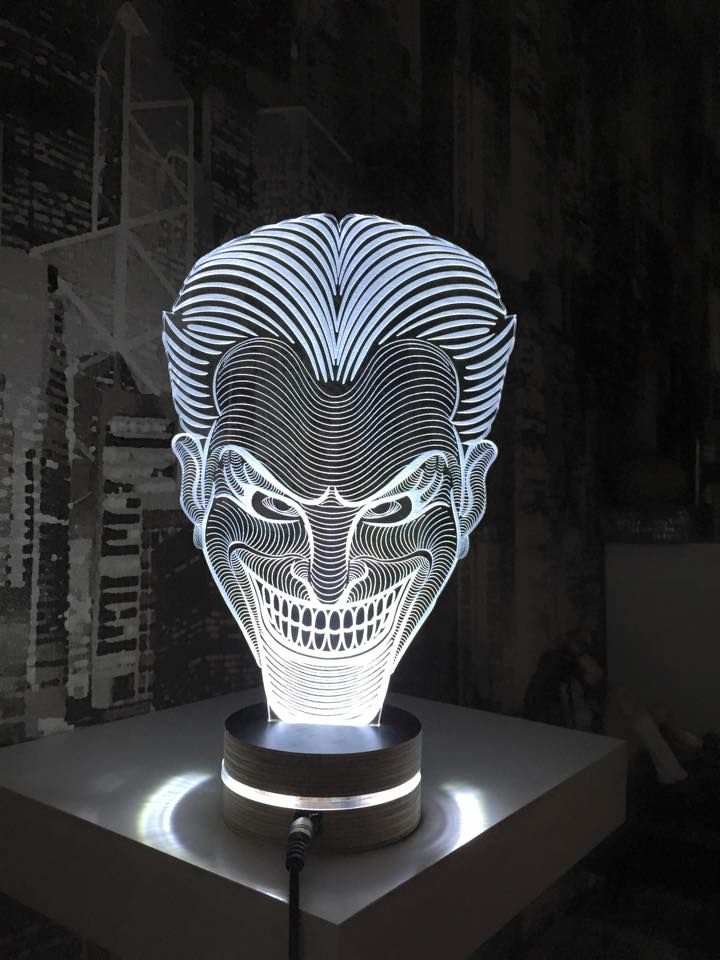 Whether you are a leatherworker or just want to make your guitar strap look more interesting, these tiny little devices will make your plain leather goods look much cooler. (Bonus: they can also be used as ink stamps!)
3D printing isn't all gimmicks and fun toys: there are very real applications for this technology in the health industry, and they are swiftly becoming the best things to 3D print. For those of us suffering from flat feet or other foot-related ailments, orthotics can be prohibitively expensive. With a few bucks, you can engineer your own and improve your well-being. (Just be sure to consult a doctor before using them.)
Definitely one of the most original ideas in this list, the Post-Box Popsicle is designed to help you send freezable liquids in a mould, ready to freeze, to friends and family. Just fill the mould with liquid, seal it, and send it off!
While we're talking about moulds, why not engineer some cool forms for chocolate, ice, baking, or other delicious things? These are killer for parties, thanks to your treats shaped like superheroes or cute animals.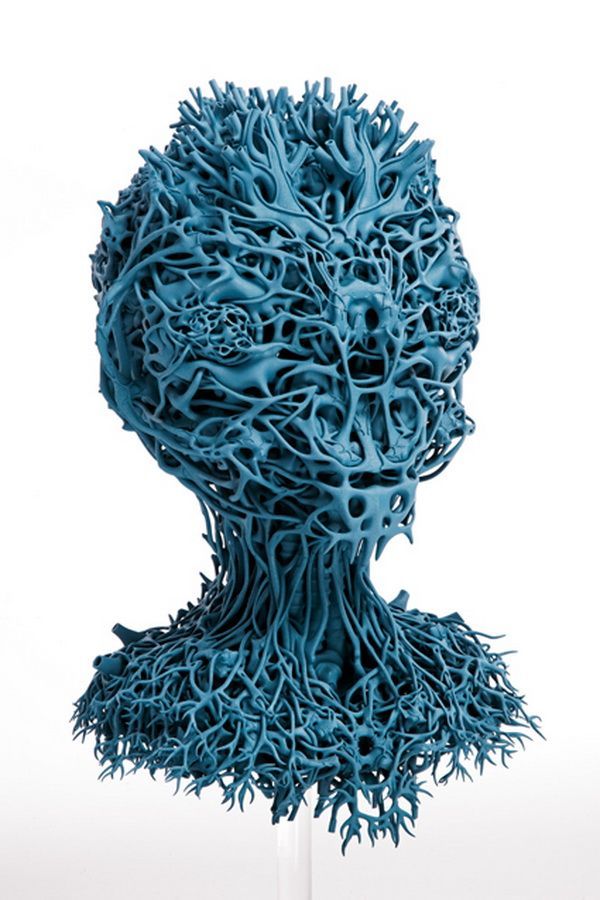 This one is seriously impressive: a fully functional camera made almost entirely out of 3D printed objects! It's an interesting project well worth your time just to see what these fantastic machines can really do.
You can also create mini topographies in your 3D printer, and then turn them into cute objects for home or office! Want a Mt.Fuji paperweight? How about a New York skyline bookend? Or even a 3D map for tabletop strategy gaming! Worth exploring, this is one of the most interesting 3D printer designs.
A truly original idea, these sculpts are a clever mix of art and engineering that are totally wind-powered. Set it down and watch it walk around!
If you're an audiophile, you'll truly appreciate this entry as one of the best things to 3d print. By converting audio files, you can create your own records that will play on turntables. Why limit it to music? Record your own special messages to loved ones and send out the love!
Now things are getting complicated! With a 3D printer, you're able to produce lab-ready tools that are complex enough to extract DNA at home.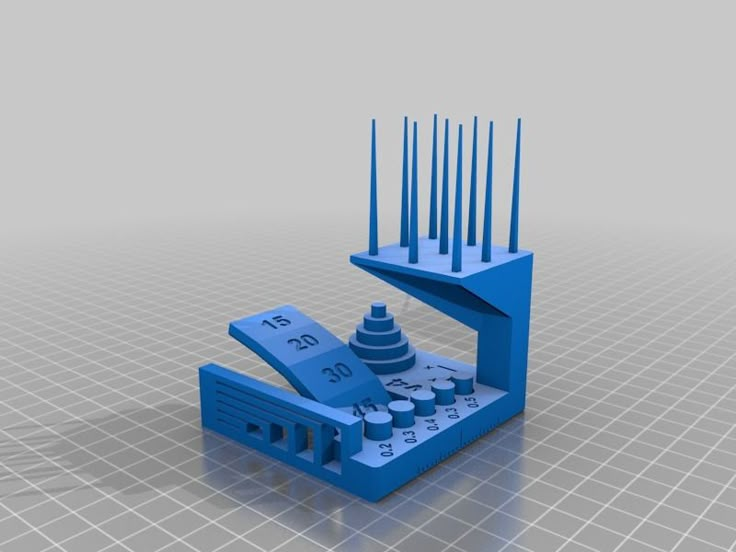 Whoa!
Did your frames break again? That's never a pleasant experience, but with a 3D printer handy, you won't ever need to worry about it again. This is for certain one of the most useful 3d printing ideas on our list.
Simple 3D printer designs like this are great to have on hand. Hinges are always useful, and come in handy all over the house. These particular designs are super-simple, even by 3D printing standards, requiring just a single step!
With a sliding clasp, these unique chip clip designs work quite well and are fantastically simple things to 3D print.
Lightweight and surprisingly sturdy, this 3D printer design functions on-par with its more common metal counterparts.
Another musical instrument, the electric violin is more complicated than the penny whistle was, but well worth the extra effort. Violin music can be truly beautiful, and the sounds produced by this cheap project rival professional violins at a fraction of the cost. If you are looking to explore cool things to 3D print and want to learn the instrument, then this is a no-brainer!
A larger-scale project than other 3D printing ideas, the Drawing Machine is quite unique: attach a pen and create works of art from files on your computer.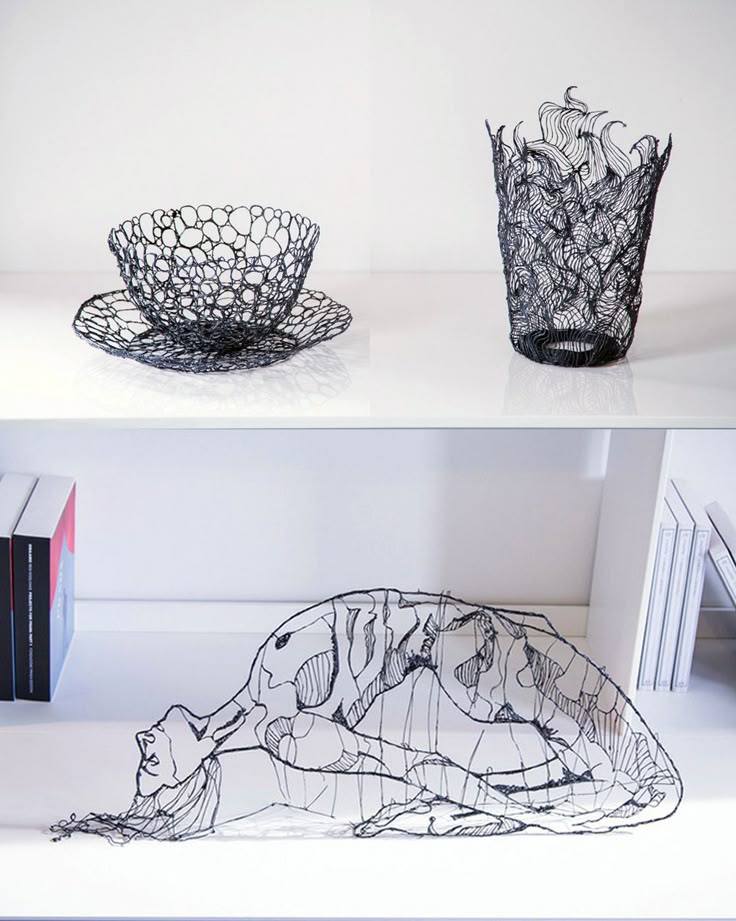 This 3D printer project can help you produce invitations, cards or any other manner of drawings.
Topping our list of cool things to 3D print, an old-style orrery not only looks awesome but gives accurate representations of the current positions of planets and moons in our solar system. Note that this is a complicated task involving more than simple plastics, and will take more than basic understanding of your 3D printer to produce.
Coffee makes life worth living. Without it, office life would be all but intolerable! But what if your coffee machine is on the fritz and you don't have a replacement handy? Print one! Who would have guessed it could be one of the things to 3D print? This project is one of those fun things to 3D print that makes a great conversation-starter, or gift for the java-obsessed friend in your life.
Some nostalgic old-timey engineering comes into play with these uber-neat 3D printing ideas. Relive the past and have your desk decorated with a sign that uses something other than LED or LCD displays!
If you're a photographer, you know how much a camera slider can cost you (i.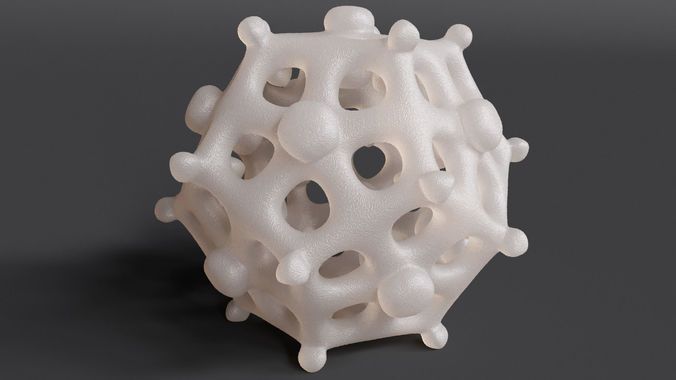 e. an arm and a leg), so why pay out of pocket when you can manufacture your own with a little bit of time and dedication? They're fully motorized and work like a charm.
If you're wondering what you can make with a 3D printer that is truly amazing, would you believe you can manufacture your own telescope? Link it up with the power of a microcomputer to perform marvelous feats of stargazing.
A real robot made in your house with only a few wires and some 3D printed materials? Yes, please. While you won't be taking over earth with a robotic army any time soon, it's a start! Begin assembling your robotic horde today! This is definitely one of the coolest 3d printed objects on our list.
You want cool things to 3D print? How about a remote-controlled hovercraft that you can zoom around on land and water? It'll need some extra parts to properly function, but is well worth the time and effort to get them and take your vessel out on her maiden voyage.
Thanks to this DIY project, you can produce your own functioning drone for a small fraction of the cost of those available on the market.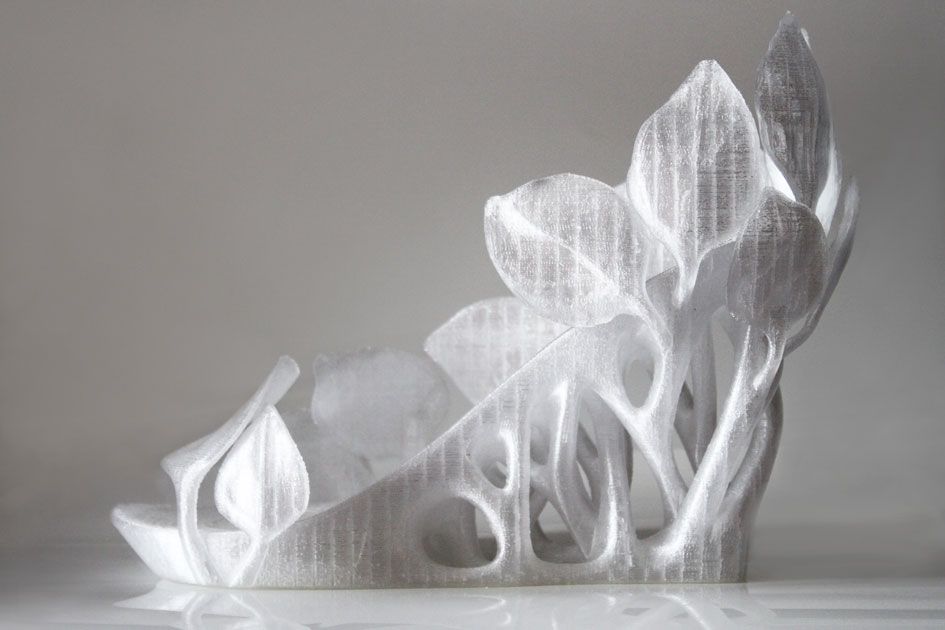 You can even toss a camera in there! Hands down, this is one of the coolest 3D printed projects on our list.
This is perhaps one of the most advanced projects here: a fully-functioning robot arm. It can be programmed and used for a variety of purposes—but most important of all, it'll sharpen your skills and really show the world what you can do with 3D printer designs.
With a bit of technology, effort, and time, you can even design a fully-functioning electric unicycle to help you get around. It's a complicated but amazing 3D printing project to explore due to the various techniques involved; it will really hone your ability to work with your device.
This hobby has really boomed in the last several years, and 3D printers are part of the reason why. Thanks to them, some truly awe-inspiring costumes can be produced for a relatively affordable price. It's hard not to be inspired by such creations. Some cool things to 3D print for your cosplay includes armor shields and fake weapons that go great with your character.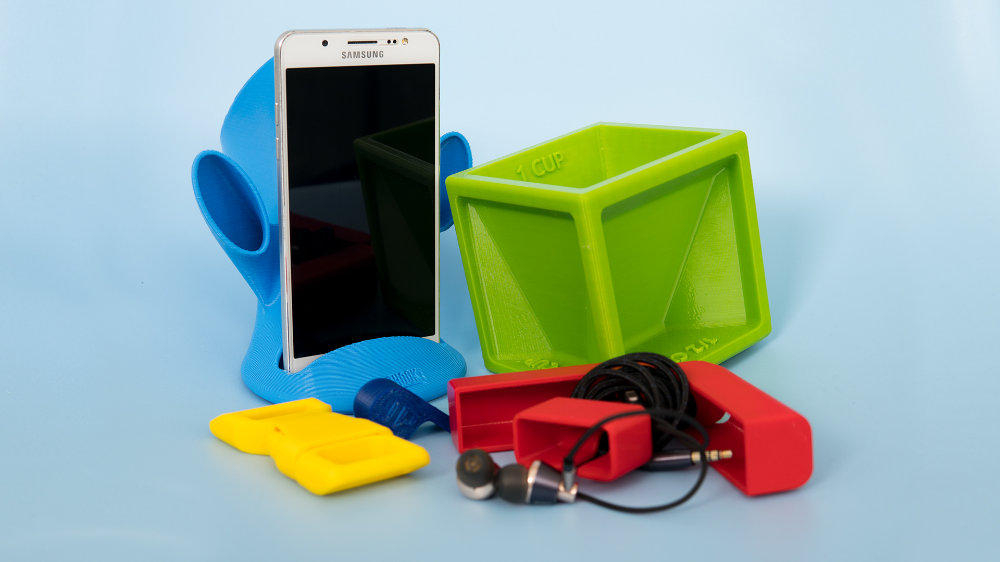 One of the coolest 3D printing ideas is for musicians or the casual guitar player is to 3D print your own guitar at home. This project allows you to 3D print a guitar with a super slick and unique design. All you have to do is assemble the 3D printed pieces together using super glue! If you're looking for ideas on cool things to 3D print, try 3D printing a guitar for yourself or for a guitarist you know. One of the cool things about this 3D printed guitar is that it's smaller than usual guitar, which is perfect for those who have limited space in their home.
When setting up a home office, most people like to connect their laptops to multiple screens for easier viewing. This project allows you to 3D print a laptop stand so that you can easily mount your laptop higher for easier use. The design of this 3D printed laptop stand is perfect for those who want the ability to change the height and adjust the height of your laptop. Simply 3D print 4 parts and assemble them together for a cool 3D printed laptop stand.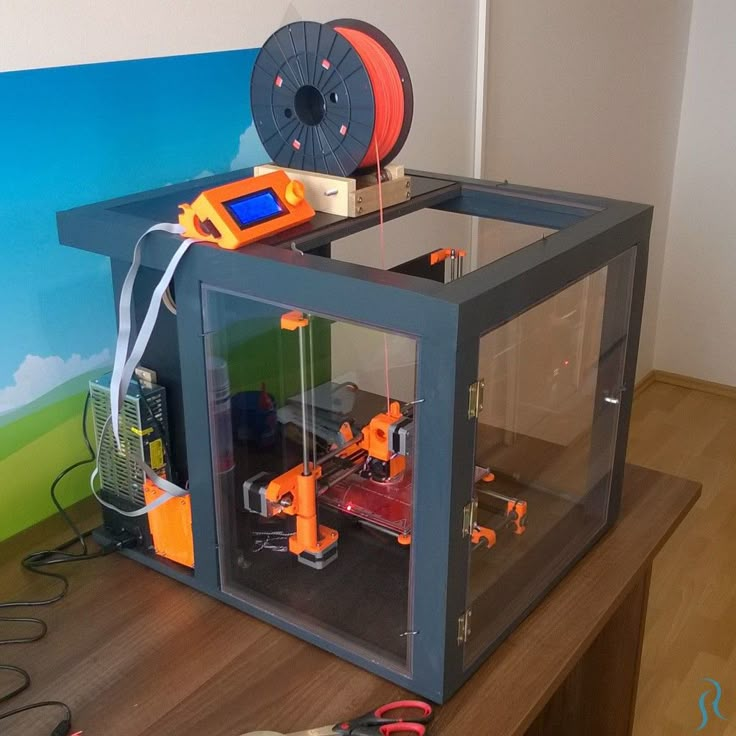 There are a lot of cool things to 3D print, but this one is more on the practical side. For photographers looking for 3D printing ideas, this project allows you to organize your SD cards all in one place. Try and 3D print your own SD card storage box and keep all your cards in one place. With this 3D printed storage box, you won't risk losing them again!
More Cool Things About 3D Printing
From pencil holders to robotic arms, 3D printing can do a whole lot. What might have taken hours, days, and even months to build can now be 3D printed using this technology to create your unique designs quickly. Even though there are a lot of 3d printing ideas for you to start getting things printed, 3D printing technology is still incredibly new to many. So we're going to answer some of the most common questions about 3D printing and turning things to 3D.
Can 3D Printers Print Metal?
Generally speaking, yes they can! However, the process and the materials used to print metal is slightly different.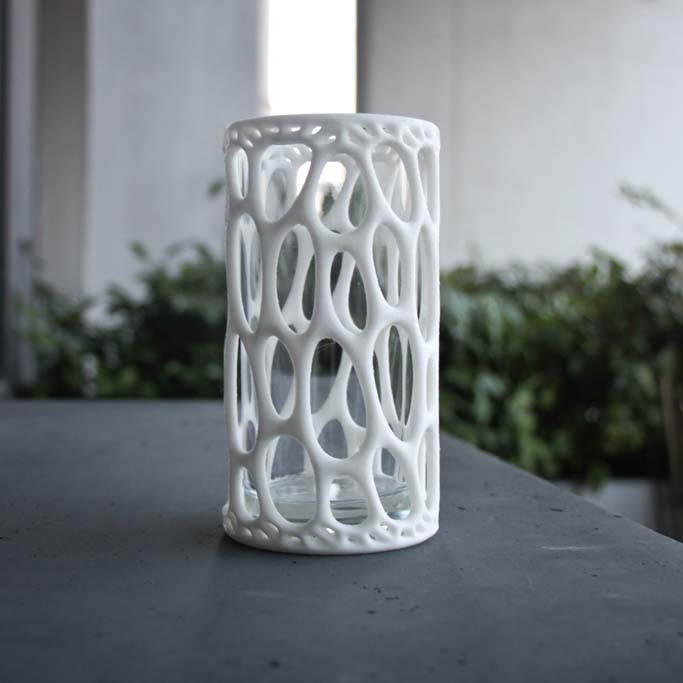 In fact, not all printers can print metal. In 3D printing, there are different manufacturing processes. For 3D printing metal, there are three top ways to 3D print—metal-binding jetter, powder bed fusion, and directed energy deposition. These methods use metal powder or metal wires to layer the materials and print the design in 3D. However, 3D printing metal can't be done at home because of how expensive the machine to support this type of 3D printing is.
When it comes to 3D printing metal, there are people who may choose to use a laser cutter instead. The reason is that 3D printed projects using metal can be costly and time-consuming. However, the two are quite different. 3D printing is an additive process, while laser cutting is a subtractive process. Depending on your needs, those that are looking to create multiple pieces at a quicker pace may choose the laser cutter as it can conveniently cut multiple materials and larger size.
With digital trends of raw and rustic design, you might be considering 3D printing cool things at home with metal.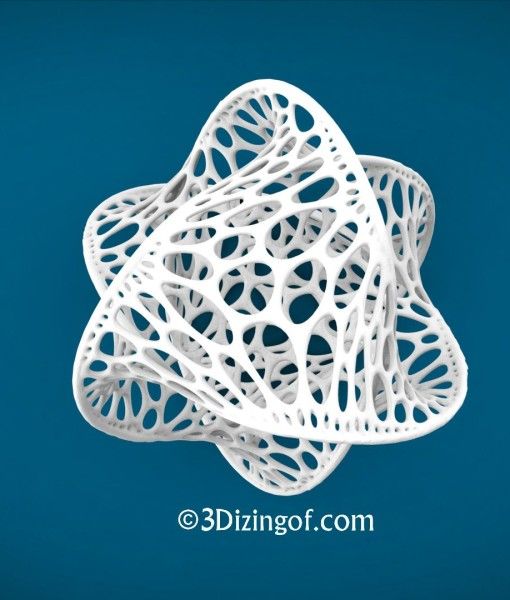 However, printing metal is extremely costly due to its process and the machinery required. If you're looking for cool things to 3D print at home with a metal-looking finish, we recommend using materials on the market that can create metal-like 3D printed objects instead. These materials give the illusion that your 3D printed pencil holder or camera mount is made out of metal but without the actual cost.
What Are Some Cool Things 3d Printers Can Do?
One of the cool things 3D printing can do is be used in the field of science for research. Scientists have successfully 3D printed bespoke equipment and even body parts in the laboratory. Using 3D printed human organs, surgeons are able to use this life-like organ to perform practice surgeries. With today's advanced technology, 3D printed organs also allow surgeons to work on difficult procedures and rare scenarios without real-world consequences, such as bleeding.
Thanks to 3D printing, it has also made highly-customizable prosthesis possible.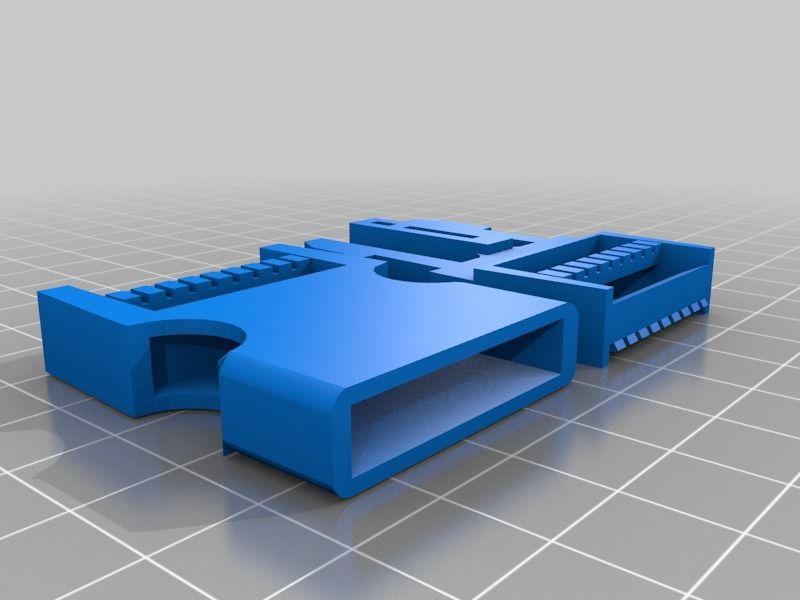 One of the coolest things about 3D printed prosthesis is that they can create custom fits for the patient and also a much lower cost. Instead of creating static designs that are "one size fits all", 3D print gives companies the opportunity to create products that are affordable and personalized. What would have cost lots of money to create is now more accessible thanks to 3D printed prostheses.
Beyond science, 3D printed homes and shelters have also become one of the cool things to 3D print across the world. To address the housing issue around the world, companies have been using this technology to print emergency shelters and 3D printed homes. With this technology, companies and cities can build a community in a much shorter amount of time and for a cost cheaper than traditional home building methods. Each home inside the community can then be purchased at a more affordable cost.
What Would Be Something Cool to Make With a 3D Pen?
If you're looking for a smaller and more affordable option, 3D pens are a great choice to get your creativity flowing too.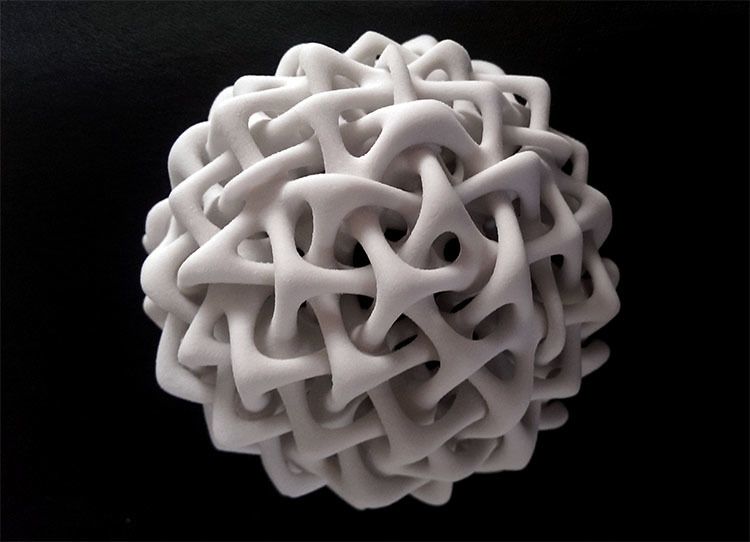 3D pens are affordable, easy to manage, smaller in size, and more practical. Using a 3D pen you can easily turn things to 3D. Design and personalize cool things to 3D using your imagination and 3D pen. From making repairs by using 3D pen as an adhesive to creating pieces of artwork, 3D pens give you the flexibility to draw your ideas immediately.
If you love architecture and buildings, companies have created kits that allow people to replicate architectural structures and other cool things with a 3D pen. For boardgame lovers, you 3D print your own figurines by drawing it with your 3D pen. You can also turn your favorite cartoon show characters or movie heroes into 3D. While a 3D pen allows you to draw 2D things to 3D, their limitation tends to be the size of the project you can make. If you're looking to 3D print a life-size chair, it may be easier to use a printer because 3D pens may not be able to create something as durable.
What Are Some Cool Things That Take Less Than an Hour to 3d Print?
If you're short on time and looking for some quick projects, there are lots of cool things to 3D print in less than an hour! In our 3D print list above, projects like the keychain, hinge, handles, bookmarks, smartphone stand, and whistles are some of the cool things to 3D print in less than an hour.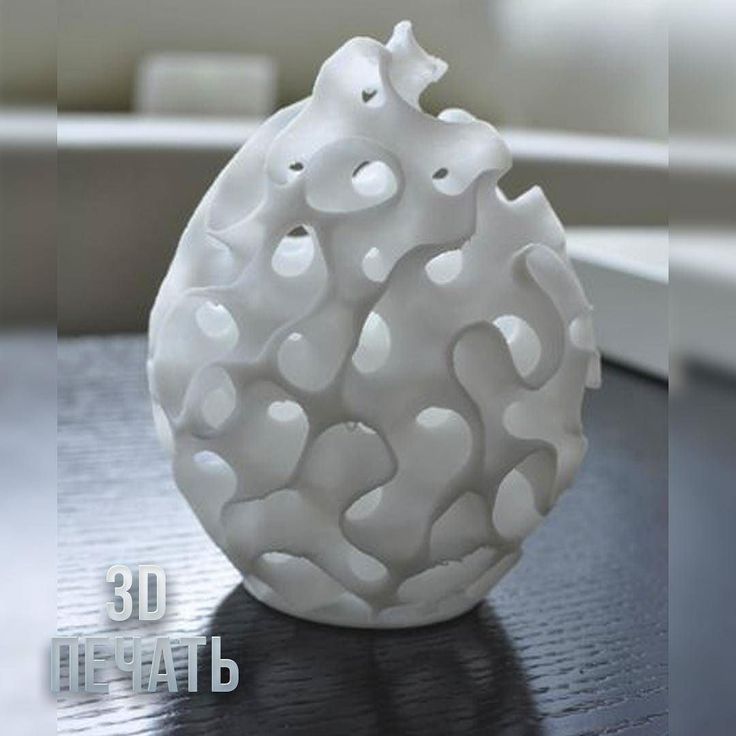 Aside from those things to 3D print, you can also try some of these awesome projects:
Tangram: A super easy and fun game to play with your kids or friends. If you're going on a road trip or simply trying to pass time, this 3D printed tangram makes for portable entertainment.
Klöts (Quick shoe ties): Some cool things to 3D print for your kids are these quick shoe ties. With this project, you'll spend less time worrying about their shoelaces being undone and risking a fall.
Puzzle Keychain: This heart puzzle is perfect as a gift or personal use. If you're tight on schedule for an anniversary or valentine's day gift, this heart puzzle is one of the quickest things to 3D print.
Door Stop: Some things to 3D print for practical uses are these door stops. Whether you're using it at home or for your office, printing them is super easy and fast.
Light Switch Locks: This definitely tops for cool things to 3D print, especially for parents. This awesome tool can prevent your kids from turning the lights on and off at home. Keep certain lights off to save energy.
Share Your 3D Printer Projects With the World
Now that you've got a bunch of really amazing 3D printed projects completed, why not showcase your best 3D prints? We'd recommend an online portfolio website that has a variety of stylish templates to choose from (so you can find one that fits with your brand identity) and offers a free trial (that way, you can make sure it has all the features you need). With all the cool things to 3D print, you'll be able to update your portfolio with a wide variety of products. Once clients see all your 3D printer designs, they'll be clamoring to have you print something magical just for them.
Ready to build a design portfolio website that captures clients' attention? From gorgeous themes to a built-in proofing tool, we've got designers covered. Start your free trial with Format today!
Now get out there, get creative, and start turning heads with amazing 3D creations!
Need some more design project inspiration?
How to Start a Creative Project by ADAMJK
5 Ways to Fund Your Personal Project
10 Steps to Building Your Perfect Online Portfolio
50 3D Print Ideas to Get Your Creative Juices Flowing
You won't believe what cool 3D printing ideas exist.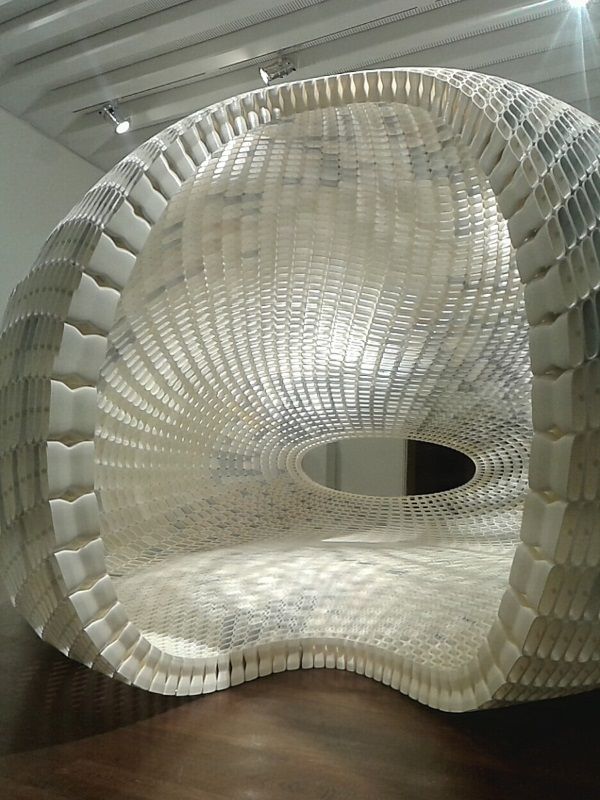 Some people are doing wonders with a touch of creativity and a 3D printer at hand. Such ideas can even grow into a legit business. 
Let's have a look. 
What to 3D Print?
Home-use 3D printers take DIY projects to a whole new level. It's an innovative way to create something according to your own unique pattern. How brilliant is that? We all need a cool device like that, don't we?
The working principle is simple—you make a computer model, and it's printed out layer by layer using polymer resin, wood filament, or even metal. You can print useful objects like hangers or something cool like a dinosaur toy.
Printing three-dimensional items for your household or just for fun sounds like a fantastic idea. Let's look at some of the best projects to start with.
Beginner 3D Printer Projects
Now, if you are a beginner 3D print enthusiast, you may want to start with something easy.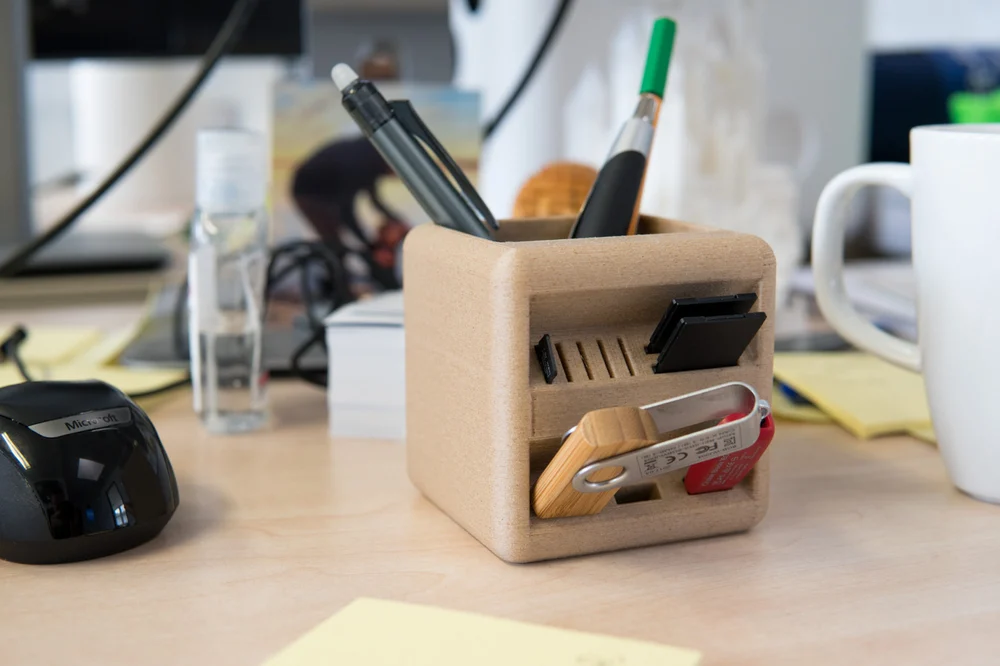 Begin with a straightforward model you'll use to test your printer and skills. Think of it as getting familiar with the device.
Cable Guards
We all know how smartphone cables tend to break right at the connection. But if you own a 3D printer, that's an easy fix.
A cable protector may not be one of the most exciting things to 3D print, but it's a safe choice for beginners. The model is pretty quick to make, and you'll find it a handy thing to have in the household.
Dice
Image credit: CADENAS SERVICES d.o.o. (CC BY 4.0)
Dice is the perfect variation of the commonly printed calibration cube. It's pretty easy to print because of its simple shape. The only thing that you have to add is the dots.
So instead of printing a standard cube, try printing dice. You can use it when playing board games and tell everyone you made it.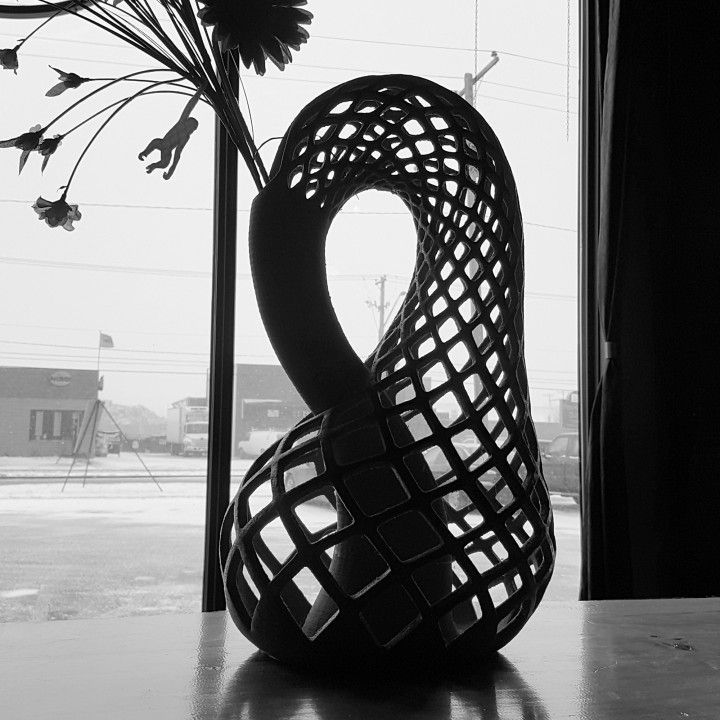 Cool, right?
Cali Cat
Image credit: 3DPrintBunny (CC BY 4.0)
The Cali Cat is often used for 3D print calibration. It's a much more enjoyable element to print than the simple cube.
The cat is among the cute 3D print ideas. It's also a benchmark model for beginners, which some keep as a souvenir.
If you like it that much, you can create an entire army of Cali Cats in different colors. Who's to stop you?
Button
Image credit: kriswillcode (CC BY 4.0)
A simple button for your clothes is another easy-to-make 3D print design. You just have to decide how many holes it'll have—two or four.
The best thing is that you can choose whatever color you want or even print all buttons in different colors. Here's to creativity!
Door Stop
Door stops usually come in a triangular shape and they're pretty basic 3D print models.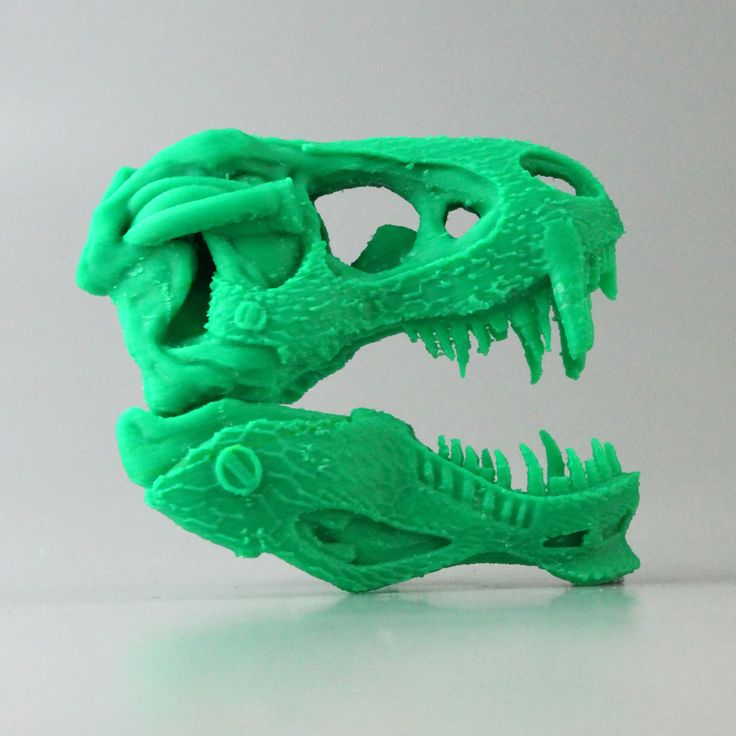 So no more slammed doors in your home because of drafts.
To make it more complicated, you can try to engrave a word on the stopper. Just play with the 3D printing software and see what happens.
Drink Coaster
Image credit: tliu22 (CC BY 4.0)
A round shape, a few millimeters in height, and there you go—you have a drink coaster. Easy-peasy!
It would look much better if you carve some design on it. A few drink coasters later, and you'll be a pro—no doubt about it.
Pen Holder
You can print all kinds of pen holders. A simple cylindrical shape is the easiest choice. 
Another suggestion for cool 3D prints is a pen holder in an asymmetric design that will be one of a kind!
USB Casing
Your boring-looking flash drive can be transformed into something fun and colorful. First, measure your USB, then make a 3D computer model with the shape and design you want.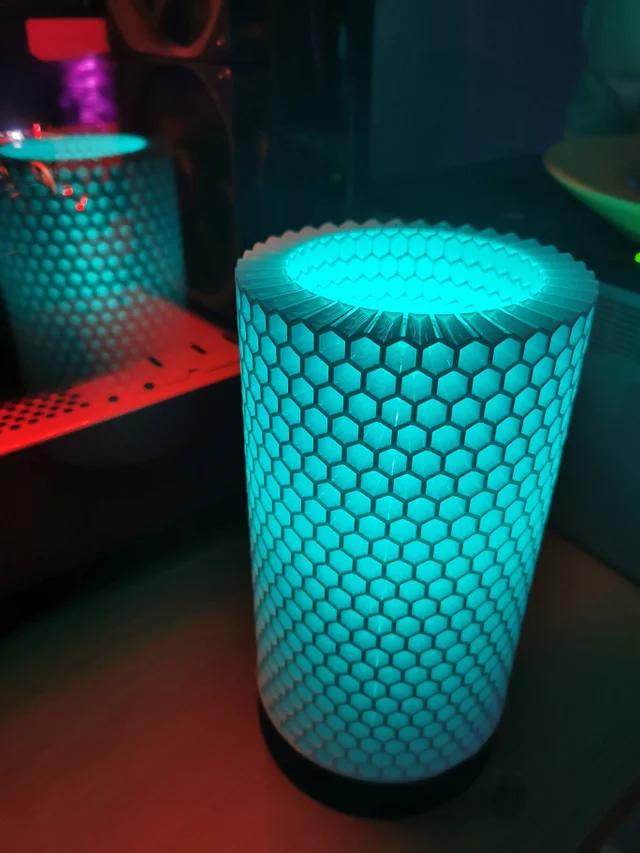 Such personalized cases are practical when you have a few of the same flash drives at home. This way, you'll be able to tell them apart quickly.
Ring
Plastic jewelry is among the popular 3D prints since it's trendy. The improved technology for jewelry printing allows you to make more complicated and precise designs.
As a beginner, you can try the low poly ring. The design is plain but attractive, and rings are small—they can be printed fast and with minimum material.
Chopstick Trainer
A chopstick trainer for your kids or yourself is next in line for the 3D printer. You know how tricky it can be to hold those sticks at first.
You don't have to figure out where to put your fingers anymore. The "fresh-from-the-oven" chopstick trainer will get you used to them in no time.
3D Print Ideas for Home
Making all kinds of cool stuff for the home is now possible thanks to 3D printing.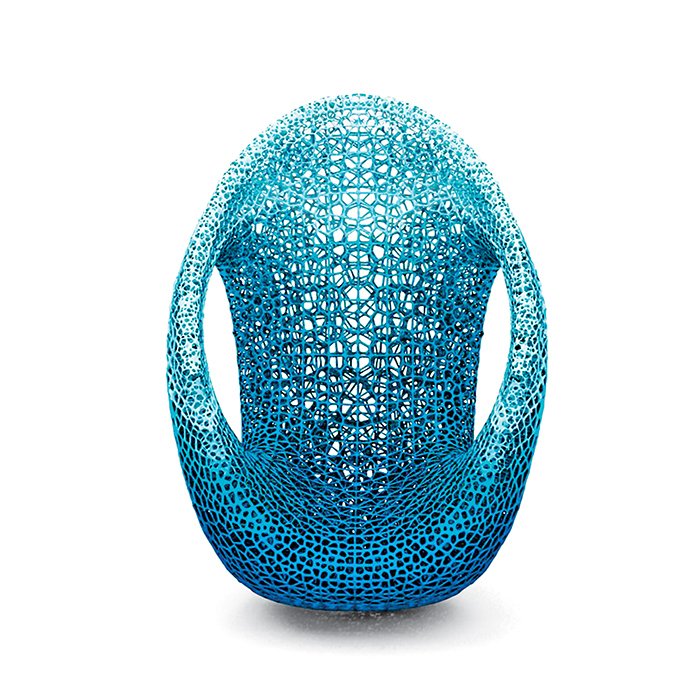 Your DIY projects will become much more inspired as well as functional.
Vase
Image credit: Kamil K (CC BY 4.0)
A vase may sound like something bland, but you can think of any design you want and recreate it three-dimensionally.
You can play with shapes, colors, engraving, size, etc. As long as you let your imagination roam free, you'll be able to produce something exceptional. 
Stackable Organizer
Stackable organization mini-drawers are among some of the excellent 3D printer projects. The design process might take longer, or you can just buy a ready-to-print 3D model.
All in all, such an organizer will collect your household's knick-knacks in one place. Men will find it useful in the garage for bolts, nuts, screws, flat washers, and other small items.
Napkin Rings
Image credit: Aaron @ Paper Cuts & Plastics (CC BY 4.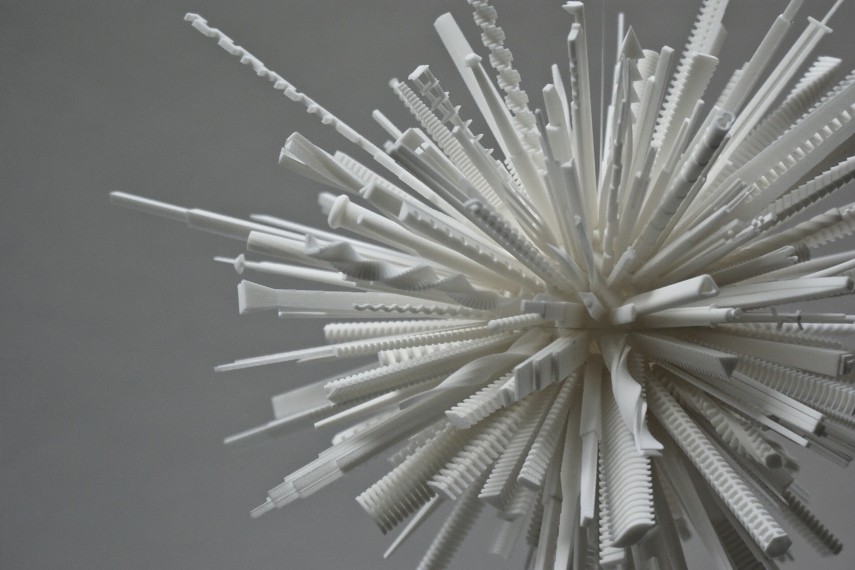 0)
An official family dinner will look much better with 3D-printed napkin rings. Surprise your guests with something creative—dainty butterflies, cats, swans, or maybe rose hearts. Remember, you can also print holiday-themed napkin rings.
Smartphone Holder
A smartphone holder is convenient and also one of the cool things to 3D print. You can choose from numerous 3D models or design it yourself.
If you want to play with the software, make a personalized phone holder in the shape of an animal or a plant. It'll be fun to see the outcome.
Kitchen Sponge Drainer
The process of 3D printing a sponge drainer is relatively easy—a rectangular base with an outlet and a grid-like second part on four legs that fit in the base. You can skip the grid piece if that looks too complicated. Or you can think of your own 3D model. Sponge drainers come in all kinds of designs.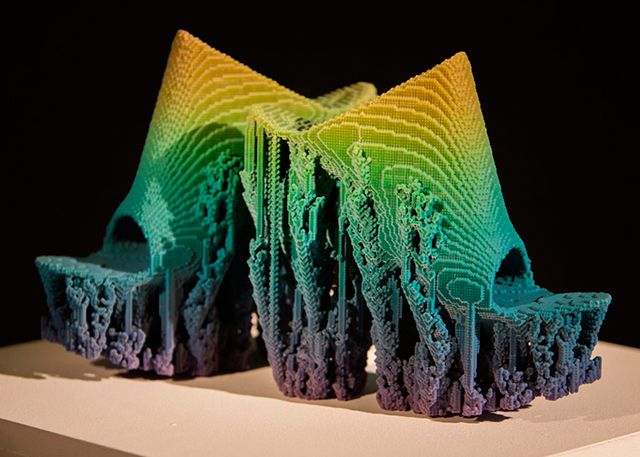 Self-Watering Planter
A self-watering planter is one of the best things to 3D print if you love plants. It's convenient when going on vacation. And you don't have to worry about your plant—it'll be well-watered and alive when you return home.
Start with a small planter for succulents or herbs to see how it goes. Then, you can move to bigger pots.
Funnel
A funnel is a functional kitchen item. You probably have one at home. However, you don't have a 3D printed funnel you've made yourself.
Test this idea just for fun—it can even be a mini version to see what happens and how your printer behaves. Even a tiny funnel can find its purpose—e.g., pouring liquid cosmetics from a larger container into a smaller one for traveling. 
Egg White and Yolk Separator
So many plastic kitchen objects can turn into 3D printing ideas.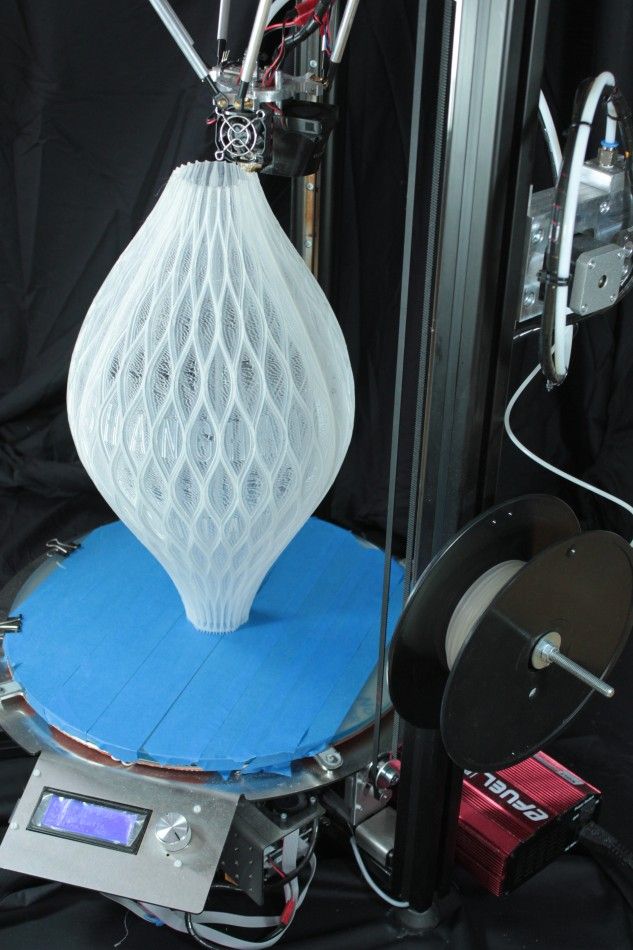 Baking often requires egg whites and yolk to be separated.
You can go with the standard spoon-shaped design or try making a double egg white and yolk separator that works with two eggs simultaneously.
Bookmark
Image credit: Oxa (CC BY 4.0)
If you love books, make yourself a bookmark. There are so many designs to choose from, or you can create one on your own. 
Turn on your imagination to the max. Try creating a bookmark featuring a favorite book character, for example. Who knows, this may rank among your best 3D prints.
SD Card Case
Can't find your SD cards because they're too small? We hear you! And they always seem to get to the bottom of the drawer.
With your brand new 3D self-printed case, you'll put them in order. It will be small enough to fit in your drawer but big enough for you to find it quickly.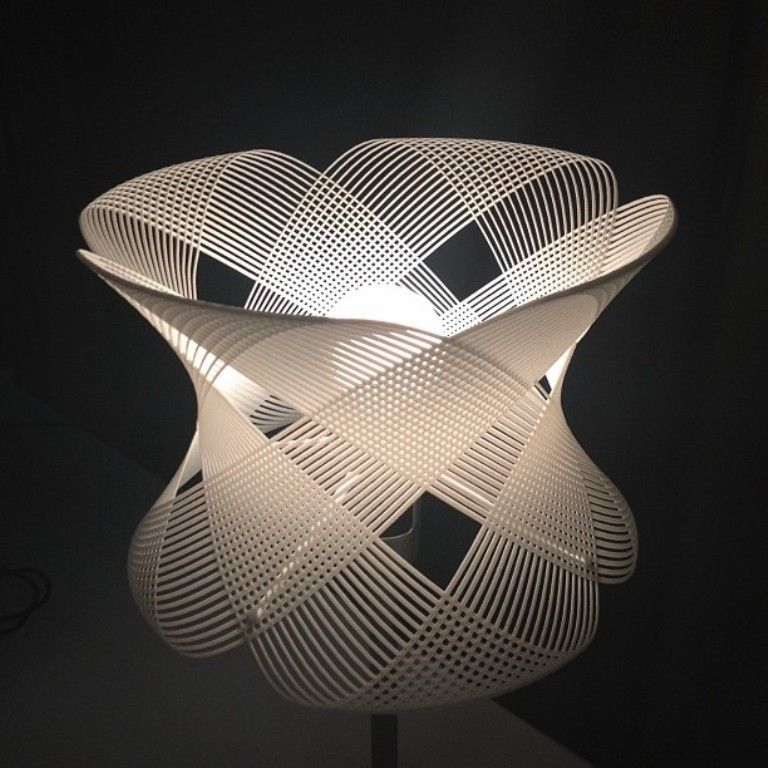 Perfection!
Useful 3D Prints
The world of 3D printing is vast. You can choose from various cool, fun, or useful ideas. Good rendering software will help you print whatever you want to.
So what are some useful things you can print?
Clothes hanger
A clothes hanger is a functional home item you can easily 3D print yourself. That's incredibly convenient when you need a spare hanger but don't want to drive to the store.
If you go with a foldable design, you can take it along in your travels. Such a collapsable hanger can easily fit inside a carry-on bag or suitcase.
Phone case
Image credit: NotJannet (CC BY 4.0)
Want a customized phone case? This is definitely one of the useful things to 3D print.
Just measure your phone and think of a design. The great part is that no one else will have the same phone case, and you can print as many designs as you like.
Cable Organizer
In the modern home or office, cables are everywhere. And sometimes, they make your space look unappealing and messy. A cable organizer can solve this issue.
When you have all your cables put in order, your space looks great. A 3D printer will help you make the type of cable organizer you need.
Wrench
Image credit: HD_Creator (CC BY 4.0)
Believe it or not, the wrench is one of the most popular 3D prints for beginners. This tool can be used straight off the printer.
The adjustable 3D printed wrench can also come in handy in later projects around the house. Anyway, it's better to have one just in case.
Laptop stand
A laptop stand is a practical thing to have at home. It serves two purposes—it helps against overheating and holds the laptop at a convenient angle to look at.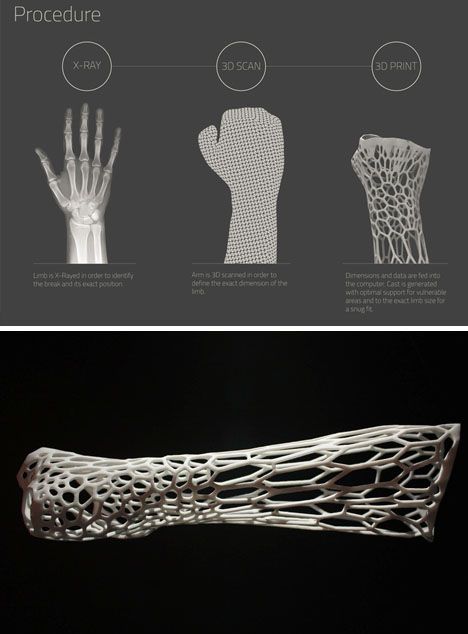 When choosing a 3D printing project, you may notice that some laptop stands are one piece while others have multiple parts. Choose one that you have enough skill for. Or… start from scratch with your own model.
Water Bottle Opener
Image credit: bobby (CC BY 4.0)
Sometimes those bottle caps are so hard to open. We've all been there. But there is a solution for that—3D printing a water bottle opener.
It gets ten points for usefulness, especially when you're thirsty, and that cap is so tightly screwed.
Faucet Water Saver
This helpful gadget attaches to the faucet and saves you water. Such faucet attachments are cheap and easy 3D printing ideas because they come with a ready-to-print model and require less filament.
However, you'd have to buy a rubber seal separately, but that's a quick fix.
Spare Key
A spare key can go into your self-printed collection as well.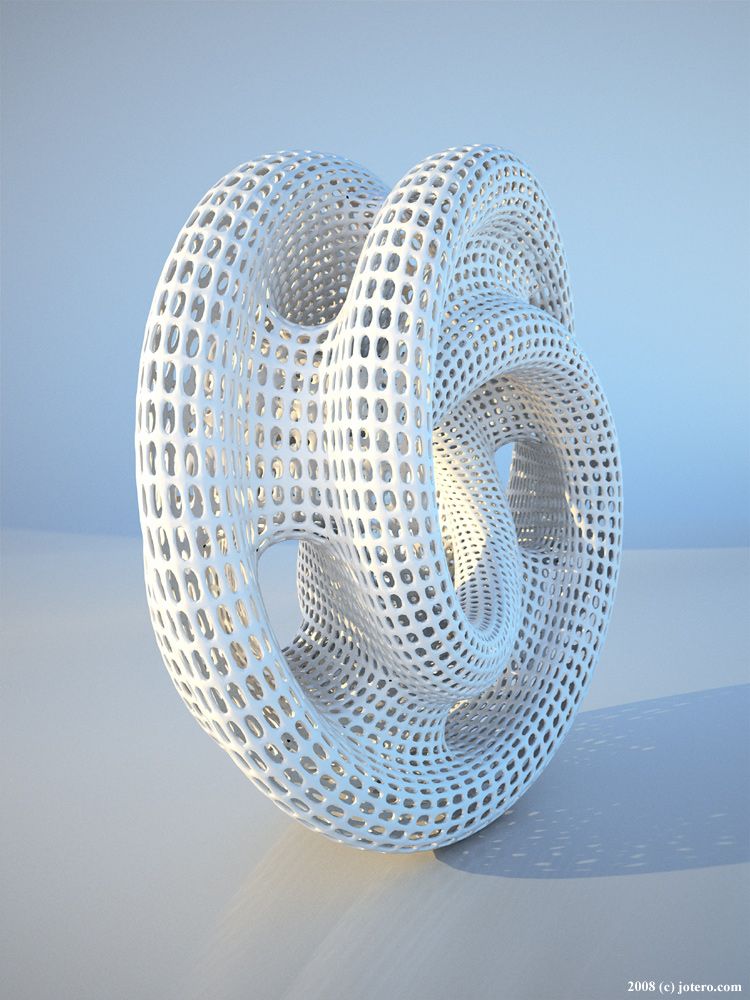 That's quite a useful item to have, just in case.
3D scanners can help you create a precise copy of your key. These devices thoroughly scan physical objects and make exact copies. A spare key is a great starting point.
Q-Tip Dispenser
A sleek rectangular model with a cover is the go-to design. On the bottom there's a protruding part that looks like an open drawer. That's where the q-tips slip for easy access.
Q-tip dispensers are effortless and convenient 3D printer products to try making at home. You can even give them to friends as gifts. They are the DIY version of practical presents.
Survival Whistle
Image credit: Plexi (CC BY 4.0)
A survival whistle is a simple object at first glance, but it can save your life. Carry it in your purse or on a keychain for easy access.
Aim for a straightforward and functional 3D whistle design.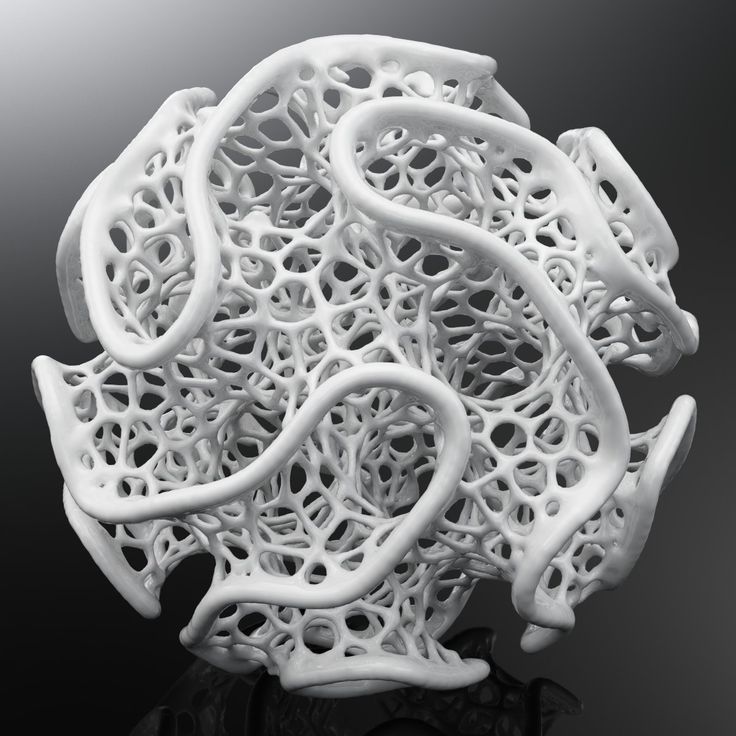 Make sure it's loud, easy to grab, and possibly with a hole to attach to your keychain. Such an item can also be used at sports events.
Fun Things to 3D Print
Now, it's time to have some fun with your 3D printer. Practical items are great, but fun and cool objects will take your 3D printing to a whole different level. 
Let the magic begin:
Magic Wand
Kids will love a present like this. It can be a Harry Potter style wand or one with a star on top. But don't limit yourself to these suggestions. There are plenty of options to go with for this project.
If you involve the children, they can surely help with some fascinating ideas. Let them add small details to the magic wand with a 3D pen to make the process more fun. Just choose one that doesn't overheat and prepare a proper workspace. It can become messy.
Hanging Bird Feeder
Image credit: Shadowcraft Designs (CC BY 4.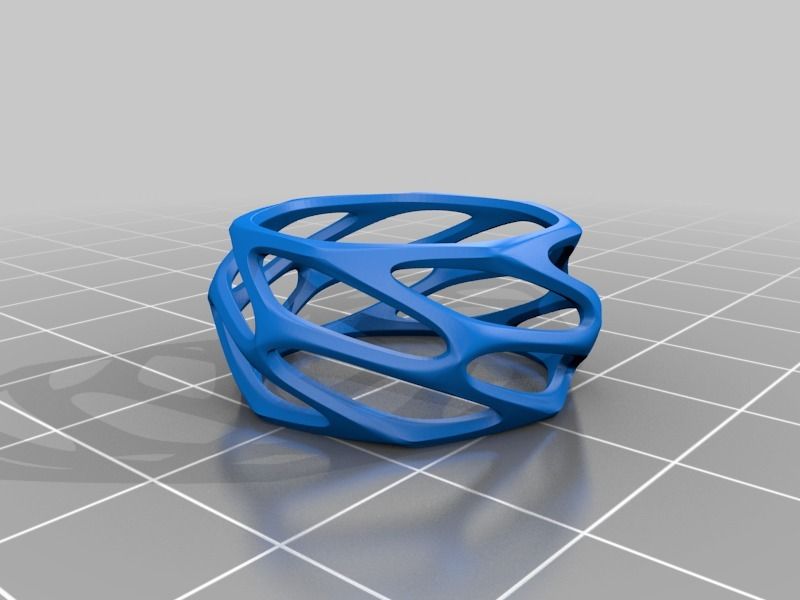 0)
Bird feeders are among the cool things to make with a 3D printer for your garden. There are multiple creative designs to suit your taste. Let's not forget about functionality since their primary purpose is to feed birds.
Searching for food can be a challenge for birds in winter. You can make their life easier with a simple 3D printed feeder and some seeds. 
Letter Board
Do you know that a 3D printer can produce an entire letter board? Letters, numbers, board, and frame. All of it!
Letter boards are widespread interior design pieces. You can turn them into fun 3D prints by making colorful letters or a board that's not the usual black or white.
Stamps
With 3D printed stamps, you can genuinely go overboard. Imagine how many stamp forms you can think of. Not to mention what can go on the actual stamp—letters, inspiring words, shapes, etc.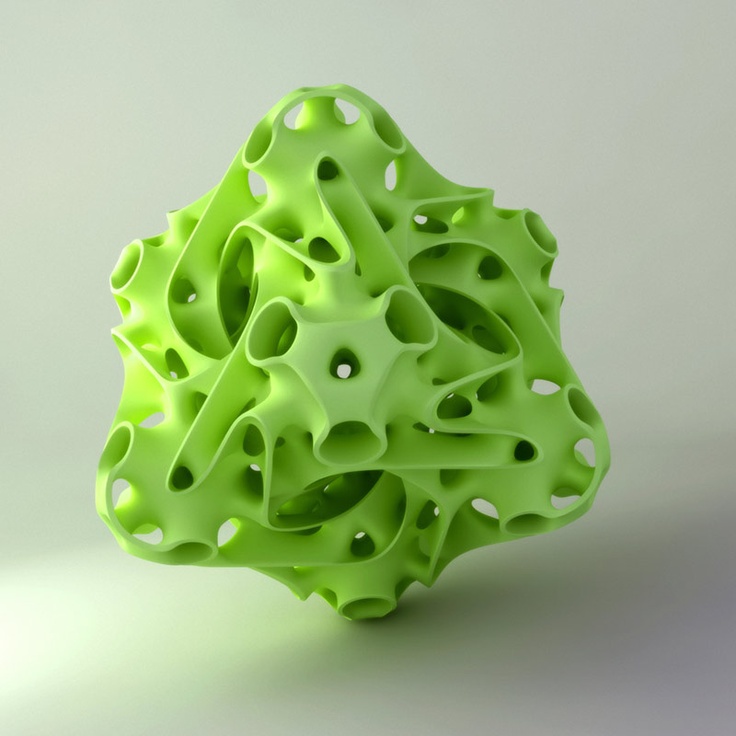 You name it!
Mini Catapult
Looking for cool things to 3D print? We have a brilliant idea for when you're bored. Why not print a mini catapult?
It's not the easiest 3D design. Most likely, it'll have multiple parts for you to assemble. You may also print some mini cannonballs to make the picture complete.
Well, now you have the whole mechanism. Go ahead and try it!
Yoyo
Image credit: lolo_aguirre (CC BY 4.0)
We've already started with toys, so let's continue with them.
The yoyo is simply two connected disks with an axle between them and a thin rope. It's pretty easy to 3D print.
You can add cool engravings to the sides to make it more personalized. Find a good string, and voilà!
Puzzle Plane
3D printer products in the form of puzzles are pretty entertaining.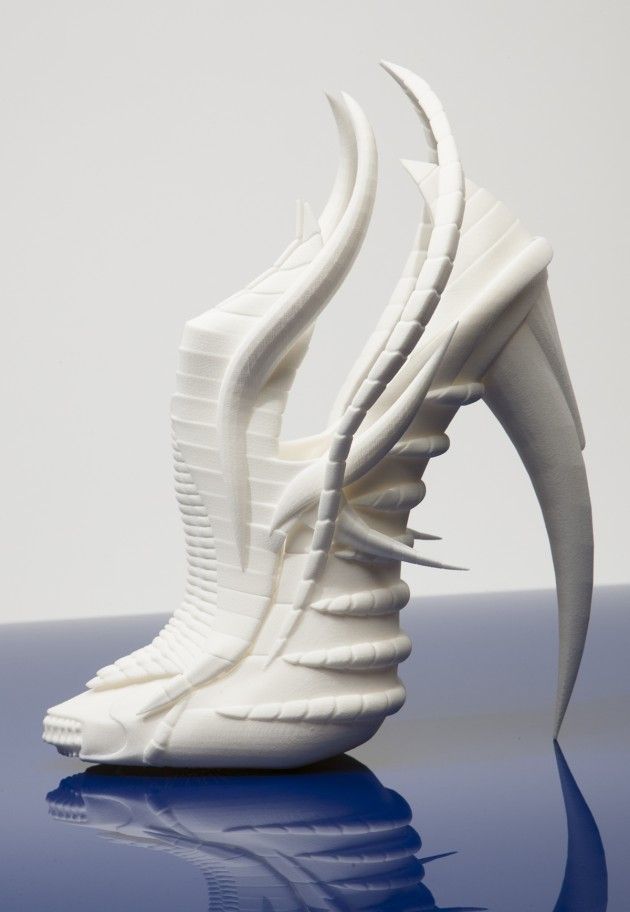 With some thinking, you can make one yourself.
Start with something simple like a plane. The shape is not overly complicated. All you have to figure out is how many parts it'll have and how to attach them.
If that's too complicated, you can find a ready model. 
Spinning Top
Image credit: Fx137 (CC BY 4.0)
You probably haven't seen that one in a while. It's another epic toy from childhood. It's also good for stress relief. Watching a spinning top in action has a calming effect.
Making it part of your 3D printed items collection is not too challenging. It's one piece and small, so it won't take much time and material to print.
Avocado Seed Floater
Let's face it:
You have to be a real plant lover to 3D print a floater for your future avocado tree. Avocado seeds are delicate, so it's better to initially submerge them in water, not soil.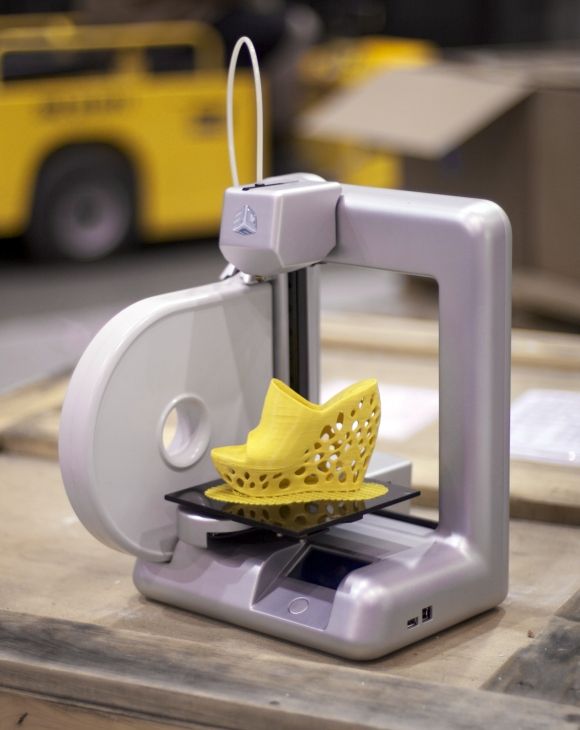 A seed floater can help with that, so why not print one?
Thor Hammer
Image credit: MediaMan3D (CC BY 4.0)
Thor's iconic hammer is an absolute favorite in the 3D printing community. It looks fantastic on display, but making it large might be challenging for a home raisin 3D printer. Try making it in a smaller size, and you should be fine.
Things to 3D Print and Sell
Selling 3D prints can become a legit income source. You can try to sell your creations if you're confident enough in them. Why not?
However, due to copyright, be aware that you cannot sell someone else's design.
Let's see what can sell well:
Jewelry
Plastic jewelry is at the peak of its popularity now. 3D printed rings and color-blocked beaded bracelets and necklaces have a good chance of selling.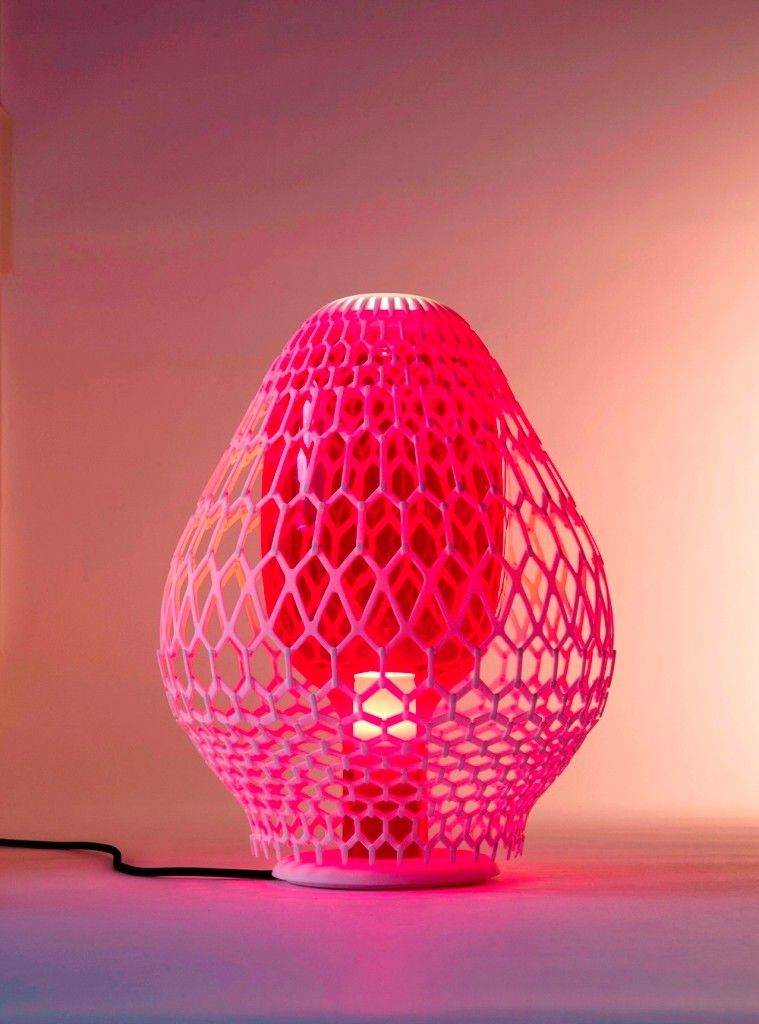 Beads with letters are trendy this season as well. Glasses chains and plastic earrings are also on that list. 
Any jewelry design that's creative, artsy, and modern will do the trick as long as you can 3D print it.
Headphone Hanger
Your 3D printing projects can make you a profit if you create unique designs.
Headphone hangers can turn out well on a 3D printer. There are some models available on the internet that look super cool. Get your inspiration from them to make something truly extraordinary.
Moon Lamp
Moon lamps are quite an eye-catcher. The round shape is easy to 3D print. You have to add the Moon surface craters and a stand. Make sure it's an original design, not copied.
It's safer to buy the actual lamp-holder that goes inside. You also have to find a way to attach it to the rest of the construction. Try making one for yourself first to see how it goes.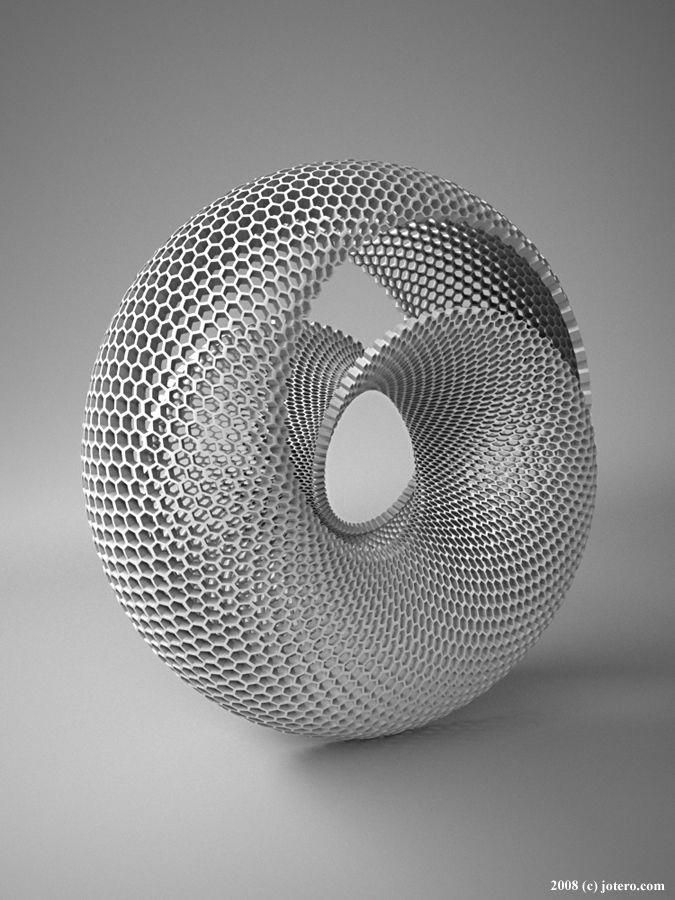 Any unique 3D printed lamp is a good item to sell since home decor is currently popular.
Figurines
Image credit: Rextruction (CC BY 4.0)
Statues and figurines belong to the group of 3D printed items that sell well. You must be careful because they can be classified as copyright content—especially miniatures from movies, TV shows, or video games.
3D models of mythological creatures and animals are fine if you design them yourself. A good idea is to make custom figurines of pets or people. Buyers would love that.
Wall Art
3D printed wall art is an excellent substitute for paintings. The creative ideas for such art pieces are endless. They can add texture and originality to plain walls.
Here are some ideas:
A fairy for a girl's room
A tree for the living room
A coffee cup for the kitchen
A plane for a boy's room
Six-Pack Beer Carrier
A six-pack beer carrier is a cool 3D print idea that might sell.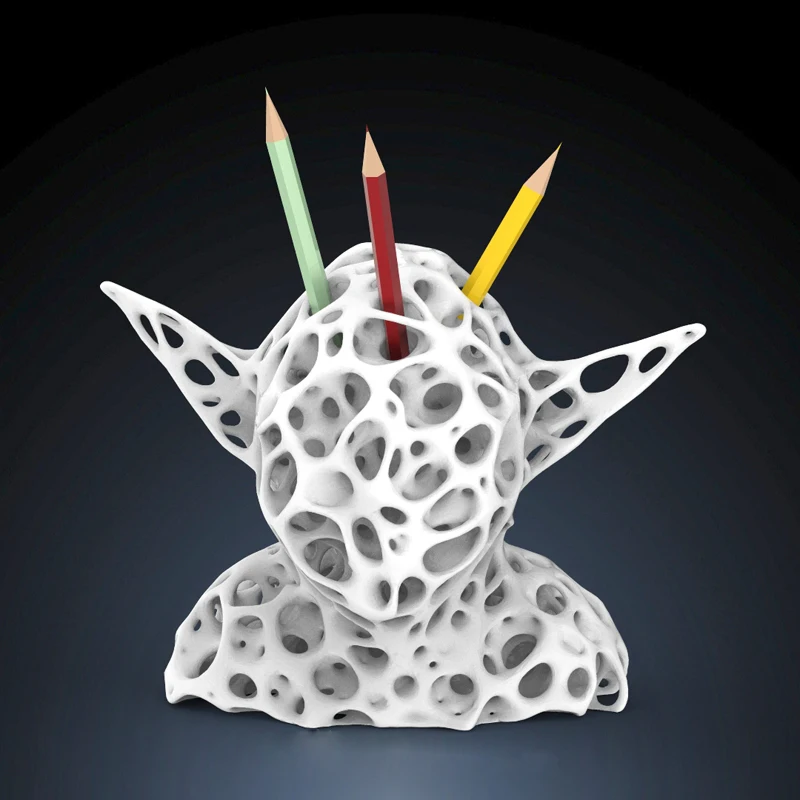 People could buy it as a fun gift for beer fans. You can also offer custom engraving to make it more attractive for buyers. Personalized items make fantastic presents and are more pricey.
Cookie Cutters
Cookie cutters can be 3D printed in various shapes. And since they are hollow, you won't use much filament. The production cost will be low.
However, plastic cookie cutter sets' prices are low as well. You may enter the market by designing unique 3D prints that no one else has. That way, you can charge more for a set of custom cookie cutters.
Plant Pots
Image credit: thudbuzz (CC BY 4.0)
Try to choose 3D print models that look luxurious, high-end, and one of a kind. That's what people would buy. The production method isn't the main selling point here, but luxury and style are. Keep that in mind.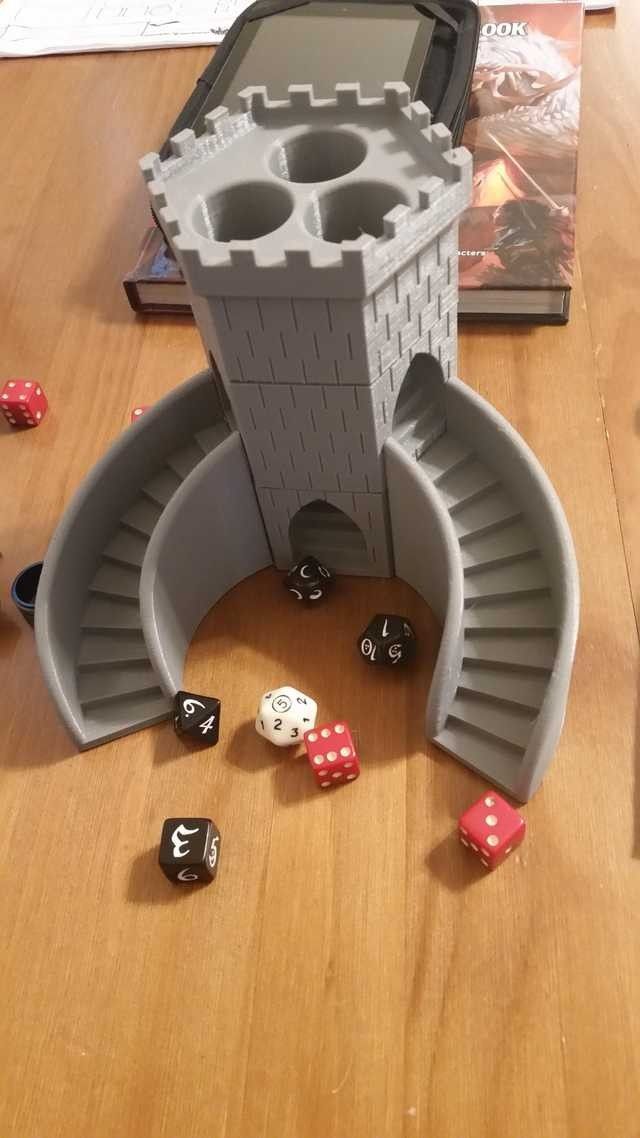 Plant pots, along with vases, are trendy home decor items that can be printed using a 3D printer.
Wall Clock
If you follow interior design trends, you can think of a wall clock that also serves as an art piece. Your 3D printer will handle the base and the hands of the clock. You can print dots instead of numbers for the hours. It'll look more classy that way. Buy the turning mechanism separately—it's far too complicated to make yourself.
Toilet Paper and Phone Holder
Image credit: Celta (CC BY 4.0)
Our list of 3D printed items that sell ends with something both fun and useful. Some people habitually take their phones to the toilet, but there is no place to put them. A toilet paper holder with a phone shelf perfectly caters to that need. 
Wrap Up
The world of 3D printing stimulates both our creative and practical thinking.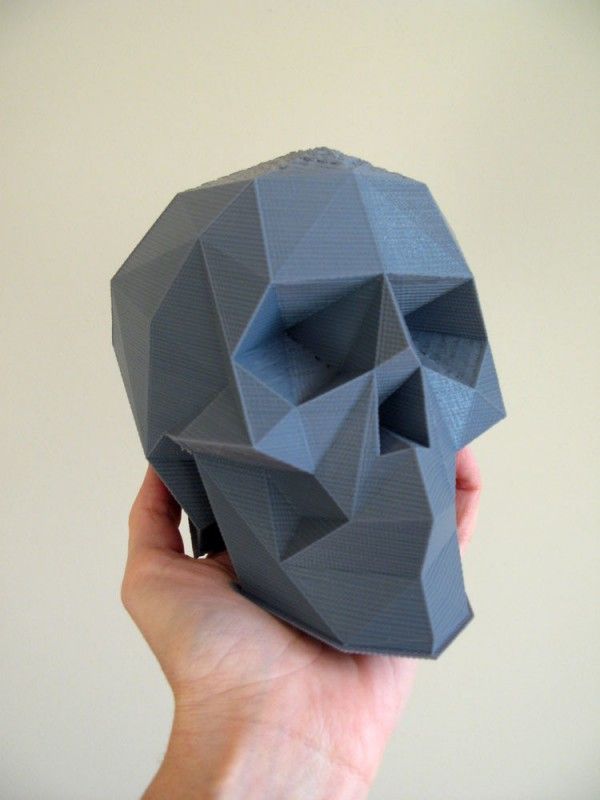 3D printers let you materialize objects in the comfort of your home. And you can even sell some of them.
So are you considering buying a 3D printer? Definitely give it a try!
50 3D Printing Ideas
It looks like we'll soon be drowning in useless stuff made for 3D printing projects. But you can do something that will really be useful! If you're running out of ideas, here's a list of 50 3D printable items you're unlikely to throw away.
Bag clip with screw cap
Now the bag clip will have a new feature - a hole with a lid for quick access, as in the photo. This clip is easy to print and convenient to use. Strange that no one thought of this before.
Author: Minkix
Download: Thingiverse
Modular Furniture Connector
This connector allows you to quickly assemble modular furniture. The default model is designed for 17×17 mm wood, but the size and material can be changed to suit your needs using a parametric file for customization.
Author: LeFabShop
Where to download: Cults
Sealant cap
No more throwing open sealant tubes away. The screw cap for the nozzle presses the o-ring tightly against the body of the tube and closes the access of air to the solvents inside.
Author: The-Mechanic
Where to download: Thingiverse
Laptop niche
Now the laptop will always be at hand, but hidden from prying eyes in a special niche that is attached to the bottom of any coffee table.
Author: Too Snide
Download: Thingiverse
Phone holder - Candice
Elegant and simple, perhaps the easiest thing you can print on a 3D printer.
Author: Clem.C2
Where to download: Cults
Polypanels
The idea for Polypanels came from Devin Montes. A polypanel is a series of three-dimensional building blocks. The individual elements of a Polypanel look simple, but if you print a lot of them and different types, you can create all sorts of complex designs.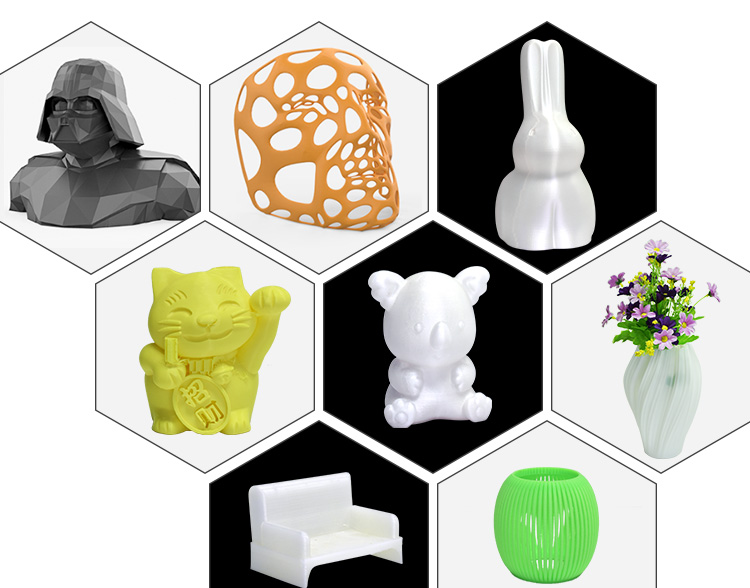 Something like LEGO where you can design each brick.
Author: MakeAnything
Where to download: MyMiniFactory
Coat Hook
This coat hook is designed as an E3D attachment and can be printed multiple times to fit all your clothes.
Author: Filar3D
Where to download: Cults
Plant Pot
This anatomical brain flower pot is easier to print than it looks, creator DrFemPop says. For assembly, it is only necessary to glue the parts after printing. It turns out an original house for plants.
Author: DrFemPop
Where to download: Cults
Door Holder
This is a simple solution for holding a door. Double-sided adhesive tape is sufficient for surface mounting.
Author: Akiraraiser
Where to download: Thingiverse
Piggy bank
A simple piggy bank for beginners, no complicated settings.
Author: lecaramel
Where to download: Thingiverse
Cable ties
This tie is perhaps the simplest and most ingenious of all devices.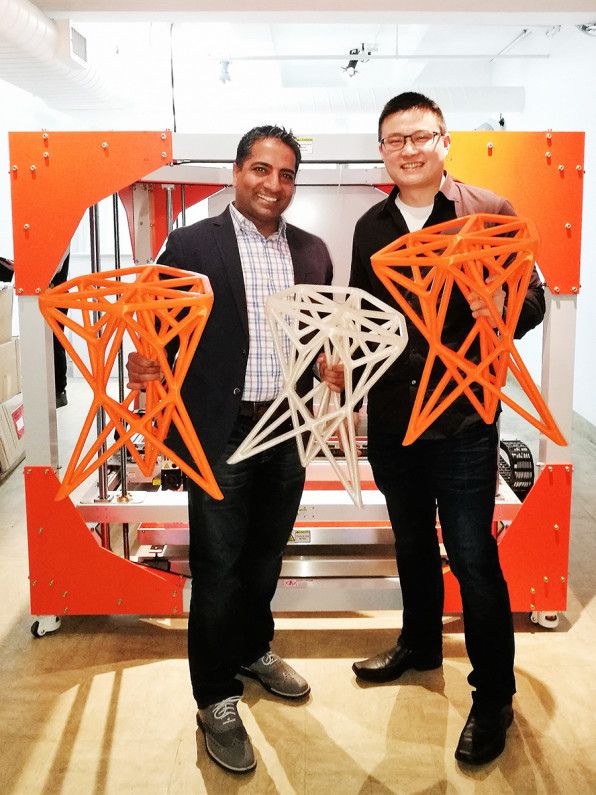 Clips are printed as a whole sheet at once, and then the required amount can be cut off from it.
Author: Sunshine
Where to download: Cults
Roller ruler
An indispensable device if you need to measure the length of something non-linear: a piece of rope, a curved line, a perimeter with bends, etc. The ruler is called Geneva and has step 5 mm.
Author: MechEngineerMike
Where to download: Thingiverse
Pliers
This small, solid piece of plastic can easily replace your pliers / pliers. These forceps take the force to the handles and redistribute it at the end of the grip. It's definitely pliers. Just smarter.
Author: BYU CMR
Where to download: Thingiverse
Cylindrical textured box
Beautiful tube from Syboulette decorated with hexagons. Well suited as a kitchen utensil for storing oatmeal, rice and other crumbly substances.
Author: Syboulette
Where to download: Cults
Door stopper
This stopper is modeled after the Guyer Anderson cat statue in the British Museum.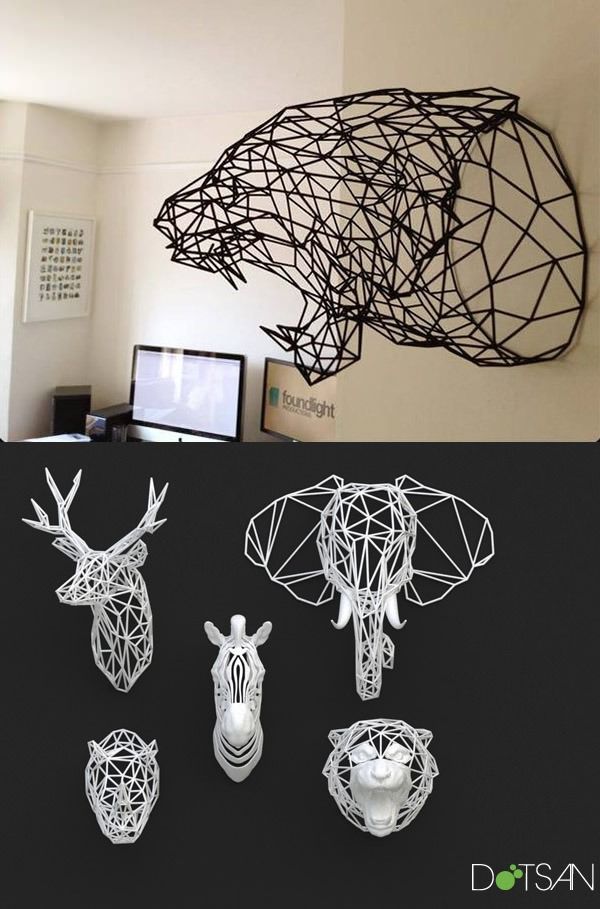 The design is hollow, which allows you to fill the limiter with something for additional weight.
Author: Duaneindeed
Where to download: Cults
Plague Doctor Mask
Not exactly the most useful item on the list since bubonic plague is a thing of the past. But a mask can come in handy, for example, when you need to clean up after your pet. And you can also go to the carnival in it.
Author: Odrivious
Download: Cults
Universal Spool Holder
This adjustable spool holder uses a spring and an adjustable rewind clutch. It's the perfect place to store those pesky wires.
Who made it: Vincent Goenhuis
Where to download: Thingiverse
Sturdy waterproof box
This tight-fitting box will keep things from getting wet. Print it in PLA or PETG, add a flexible TPU seal and M3 screws for the spring hinge, and you're done.
Author: ZX82
Where to download: Cults
Dice
This dice is suitable for flat 3D printing and has a face size of 16mm.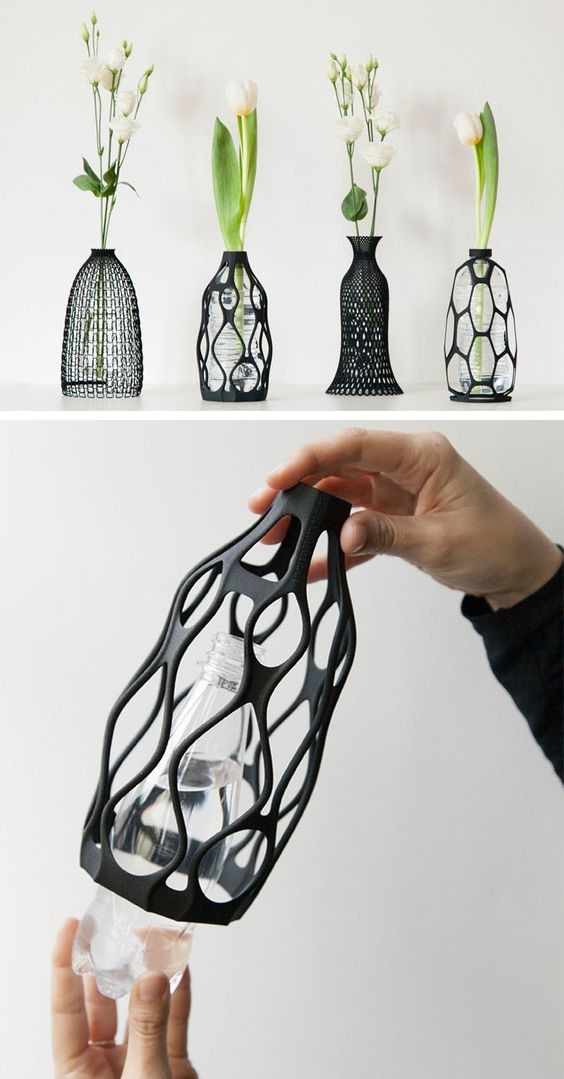 Author: Devin Montes (MakeAnything)
Where to download: MyMiniFactory
Collapsible Coat Rack
Really cool coat rack. That's all there is to say about her.
Author: Komaru
Where to download: Thingiverse
Business Card Holder
Great for showing off your new business cards to your Wall Street friends. What could be more delightful than this Zippo card holder with flip-top lid.
Author: PentlandDesigns
Where to download: Cults
Pencil and pen holder
Iceberg or melting beehive? Be that as it may, this is a handy pen and pencil holder that is cheaper to print than to buy.
Author: BeeVeryCreative
Where to download: Cults
Groovi Monster Audio Amplifier
This is a passive smartphone audio amplifier that looks stylish and does the job well. It's called Groovi Monster for a reason.
Author: 3DShook
Where to download: Cults
Cup holder
Can be used not only as a cup holder, but also as a coaster for hot dishes.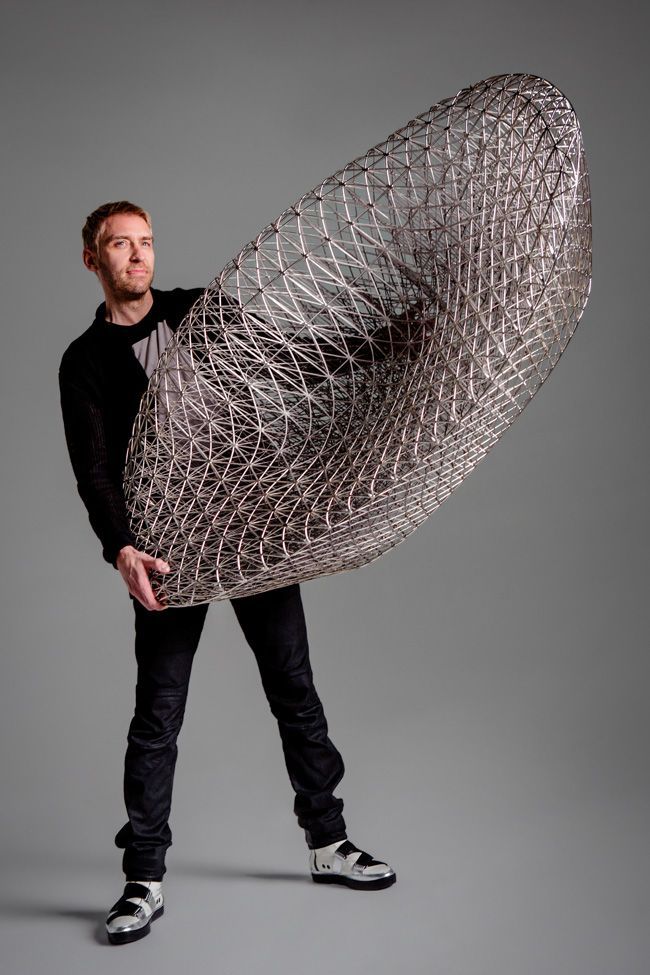 The dimensions of the template are easily adjusted to suit any size cookware.
Author: jmdbcool
Where to download: Thingiverse
Clamp
Designed for fixing various materials, including the ends of the wire in the coil. Also great as a clothespin replacement.
Author: Med
Where to download: Cults
Pencil Box
Suitable for storing all your desk trivia and trinkets (memory cards, rubber bands, pencils, paper clips, etc.).
Author: Monkey3D
Where to download: Cults
Headphone holder
This is a duck. Yes, you can hang headphones on it.
Author: Toshi_TNE
Download: Thingiverse
Polyhedral Succulent Pot
Unusual geometric pots for your growing succulent collection. These small pots can be configured to be connected together.
Author: PrintFutura
Download: Cults
Survival Whistle
This is a survival whistle with original design.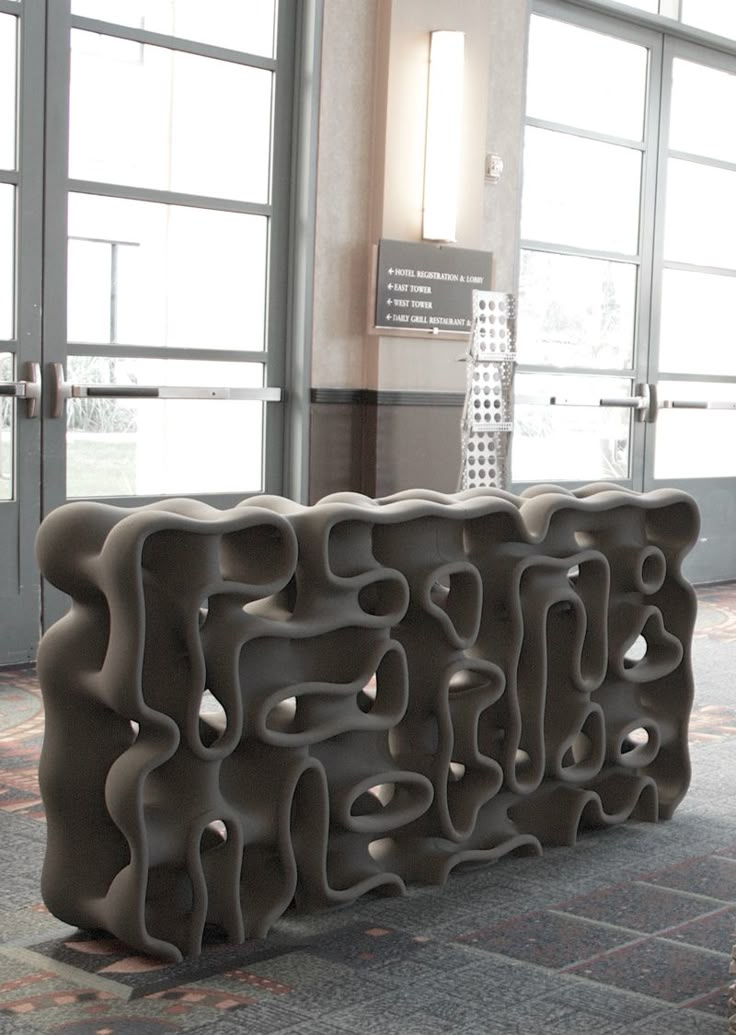 It is durable, easy to make and very loud (118 dB is more than enough to be heard in an emergency).
Author: Joe Zisa
Where to download: Thingiverse
Measuring Cube
Simple and original measuring cube for the kitchen. On each side there are recesses for measuring the volume of ingredients (in cups - according to the American system, and in metric units for everyone else). It is best to print with PETG material, it is the safest for products.
Author: iomaa
Download: Thingiverse
Hinge
This is a parametric hinge that can be sized to fit your needs.
Written by Rohin Gosling
Download: Thingiverse
Car Eyeglass Holder
Attaches to your car's sun visor. Glasses will always be at hand.
Author: Trevor Long
Download: Thingiverse
Opener
The simplest things are usually the most useful. Convenient and easy to print opener.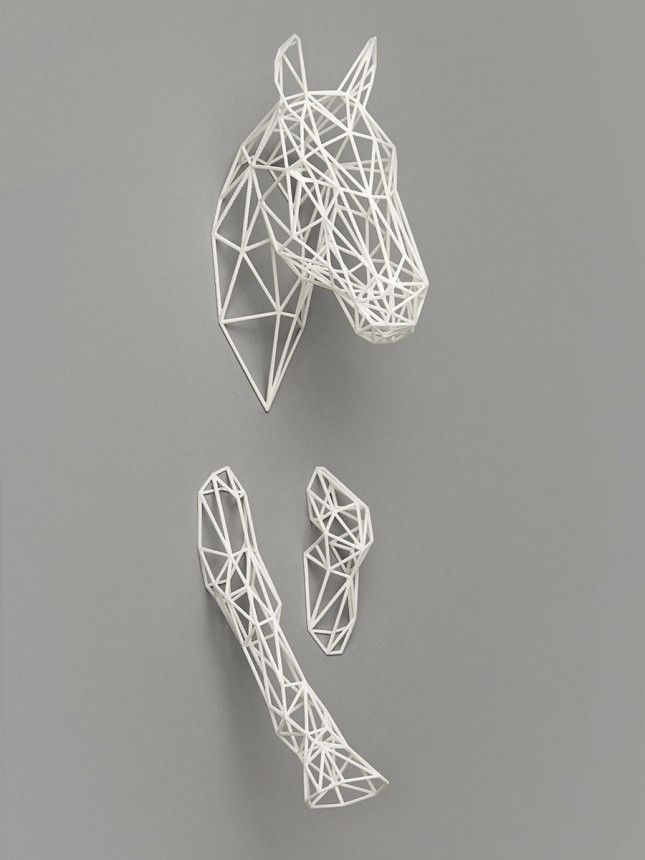 Covers the sharp edges of the cork as much as possible, protecting you from injury.
Author: Jeremy Peterson
Download: Thingiverse
Superhero Keychains
Sometimes you need to remind yourself of your hidden superpowers. Stylish and cool keyrings are well suited as a small gift.
Author: Formbyte
Where to download: Cults
Headphone stand
It will be useful for music lovers and gamers who use headphones a lot and often. After all, now they will no longer roll around anywhere.
Author: MakerBot
Where to download: Thingiverse
Bag Clip
The model consists of two printed parts. Allows you to keep packages closed and keep food fresh longer.
Author: Walter Hsiao
Download: Thingiverse
Plastic wrench
Handy wrench, but don't choose soft plastic to make it.
Author: Daniel Noree
Where to download: Cults
Sliding Decal
No more worrying about whether cups are clean or dirty right now in the dishwasher! With the help of a special mechanism, the slider easily changes the inscription on the plate.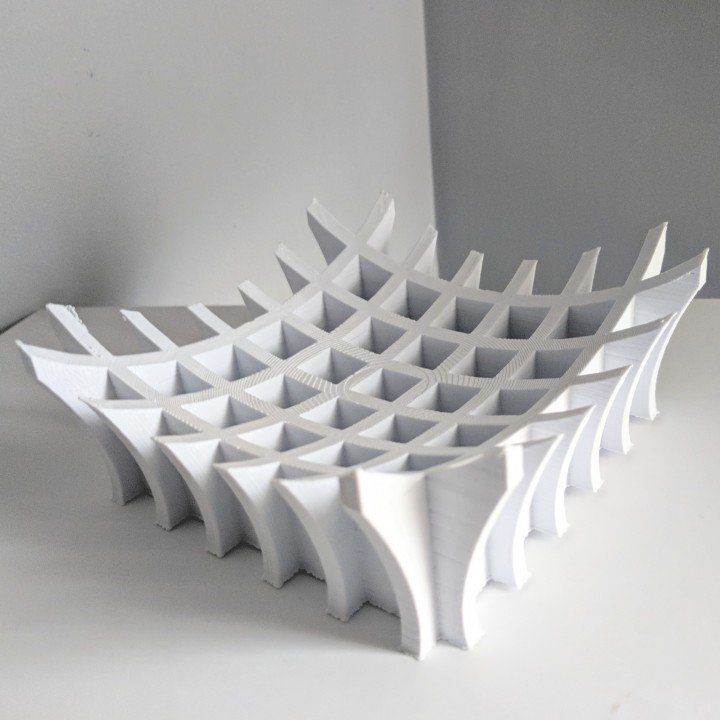 Who made it: MiddleFingerBoss
Where to download: Thingiverse
Collapsible basket
Cool picnic item. A folding square basket with five sections is printed from several parts and then glued together. For product safety, it is recommended to use PETG plastic.
Author: PatternToPrint
Where to download: Cults
Self-watering plant pot
Houseplants are dying from your forgetfulness? This will not happen again! This pot will water them by itself, and your conscience will be clear.
Author: Parallel Goods
Where to download: Cults
Maze Gift Box
Cash is not the most original gift. But if you present them in such a gift box, your friend will surely like it. The lucky recipient will have to work hard to get to the prize, because there is only one right way.
Author: Robert
Download: Thingiverse
Wired headphone holder
The headphones will now be protected from tangling and breakage.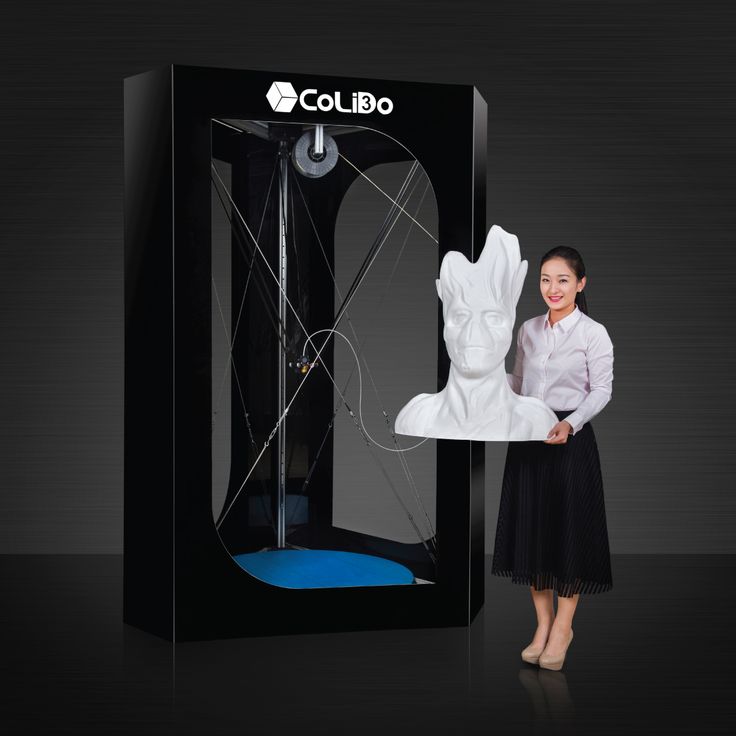 Author: Robert
Where to download: Thingiverse
Tube Squeezer
Will help squeeze out the contents of the tube to the last drop. Wide enough to fit most tubes on the market. Printed in three separate parts.
Author: Justin Otten
Where to download: Thingiverse
Webcam Shutter
The best thing for the paranoid and just for those who are uncomfortable being under the gun of a webcam. Instead of sticking tape or sticky tape over the lens, attach a slider shutter to the body and open it when you need a video call.
Author: Horizon Lab
Where to download: Cults
Hexagonal Prefabricated Drawers
Useful to free your desk from the noodles of cables, wires and just every little thing. The design can be easily expanded if necessary.
Created by Dan O'Connell
Where to download: Cults
Wall Phone Shelf
Attach the shelf to a power outlet and place your phone on it while charging.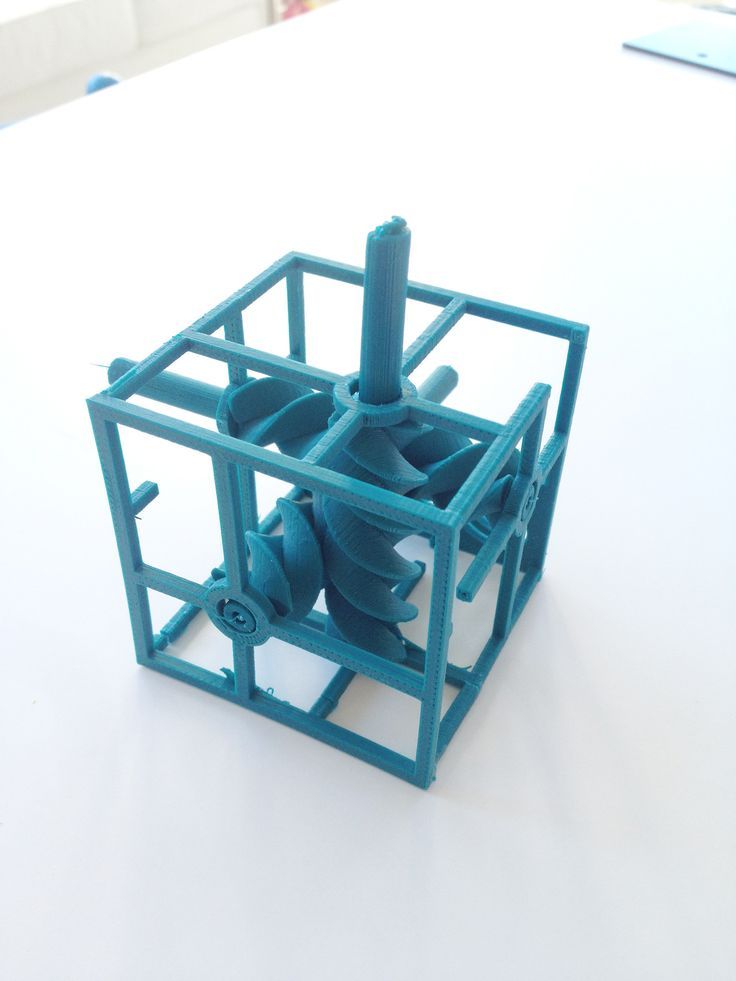 The model also has a corner slot that holds your smartphone or tablet upright for watching videos.
Author: Tosh Sayama
Where to download: Cults
Card Shuffle Machine
Awesome item for poker lovers. This device will help to shuffle the cards and deal them during the game.
Author: LarsRb
Where to download: MyMiniFactory
Box with a secret lock
Box for storing things in a place inaccessible to prying eyes with a secret multi-stage opening mechanism.
Author: 3DPrintingWorld
Where to download: Thingiverse
Digital Sundial
Yes, your eyes don't deceive you. This is a digital sundial and it really works. They are designed to pass only the right beams at the right time and at the right angle to display the actual time in 20-minute intervals. Only works during daylight hours, of course.
Author: Mojoptix
Where to download: Thingiverse
Keyring
Designed in the shape of a stylish Swiss Army knife, it looks amazing.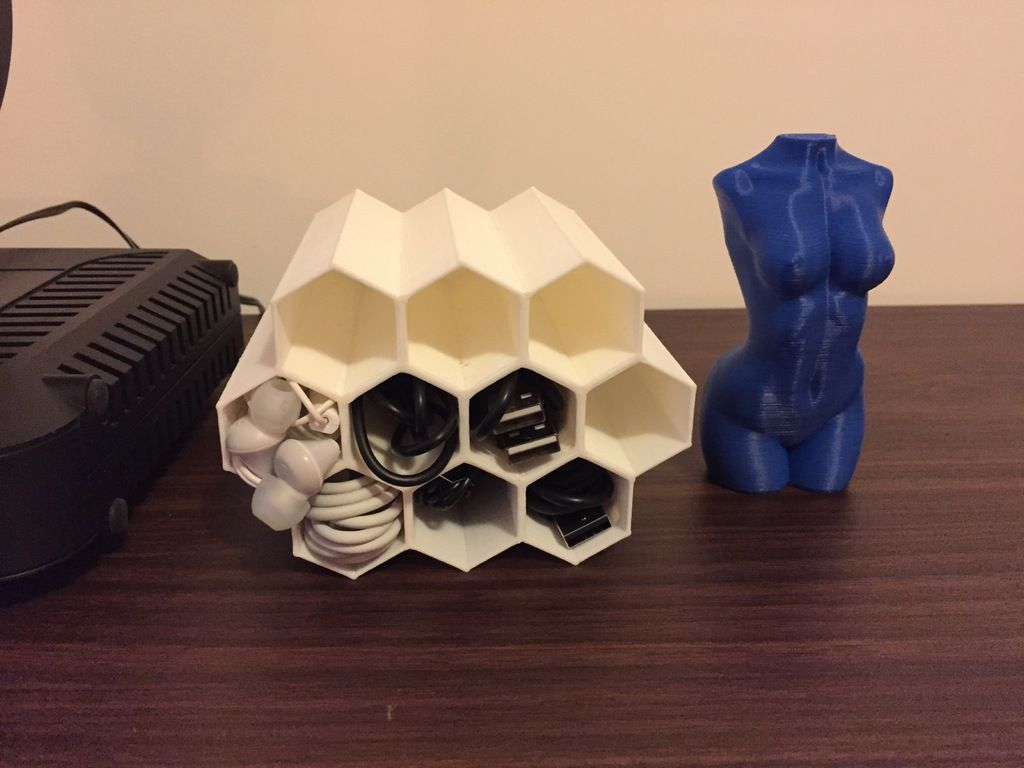 Printed from two plates and the keys are held in place with standard hex nuts and bolts.
Author: Craig Blanchette
Download: Thingiverse
50 Cool Things to 3D Print in June 2019
Best Thanksgiving 3D Printing Ideas
-print. So if you're celebrating Thanksgiving or Friendship Day on the fourth Thursday of November, we've got plenty of 3D printing ideas to help you celebrate.
We have classified some popular designs and hidden gems (such as these Thanksgiving Turkey Earrings) for printing. These designs will work on a filament or resin printer, and if you're using OctoPrint you might find some of these plugins put to good use. But you'd better get your stamp now if you want to have everything ready for Thanksgiving!
3D Printing Ideas for Thanksgiving Decorations
Take a look at these 3D printing ideas for creating Thanksgiving themed decorative prints. Test these ideas with some good 3D modeling software.
Programs for Windows, mobile applications, games - EVERYTHING is FREE, in our closed telegram channel - Subscribe :)
Talking Turkey
If you start right now, how many turkeys can you print by Thanksgiving? If you're using an SLA printer like the Photon Mono X, you can pack as many turkeys on the print bed as you can and the print time won't increase.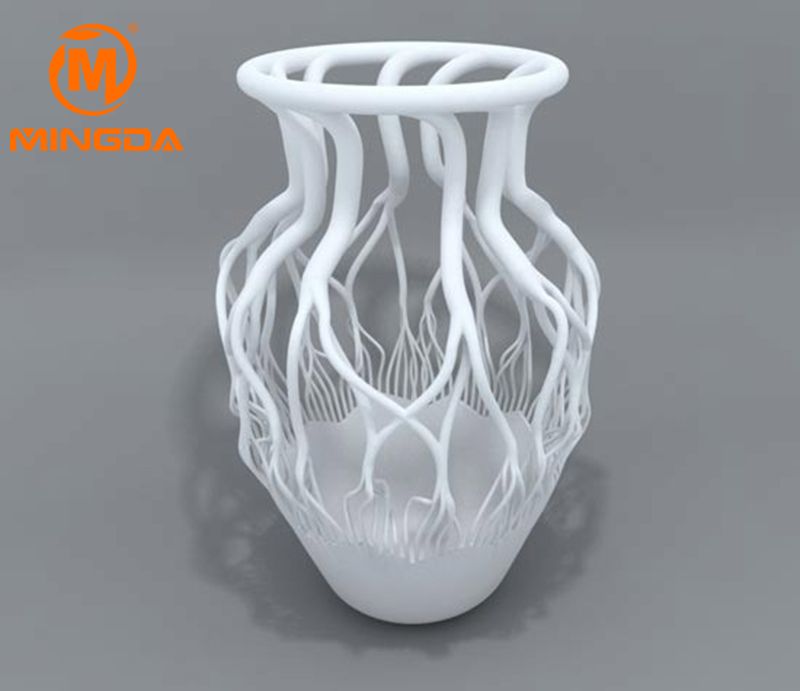 Luckily, you have no shortage of turkey designs.
Thingiverse offers a wide variety of turkey designs. Here are the top three.
If you're looking for a more interactive Thanksgiving 3D printing idea, try this turkey puzzle from Thingiverse.
Cults, a digital marketplace for 3D printed designs, is offering some free Thanksgiving homemade turkeys. Check out their Thanksgiving cartoon turkey and their pumpkin turkey which will help you turn a real pumpkin into a fake turkey.
You probably drew a turkey around your arm as a child. This Thanksgiving 3D Printing Idea is sure to give you elementary school memories.
One of our favorite turkeys comes from My Mini Factory. It's formulated by Flexi Turkey leans and moves!
Those with multiple Prusa material upgrades should check out this MMU Turkey which can be printed in multiple colors. And while you're there, try davebob3's Stupid Little Turkey Model.
Other Thanksgiving Decorations
You can easily print the entire Thanksgiving scene with these 3D images of a colony, a Pilgrim's Hat, and a Thanksgiving Sign.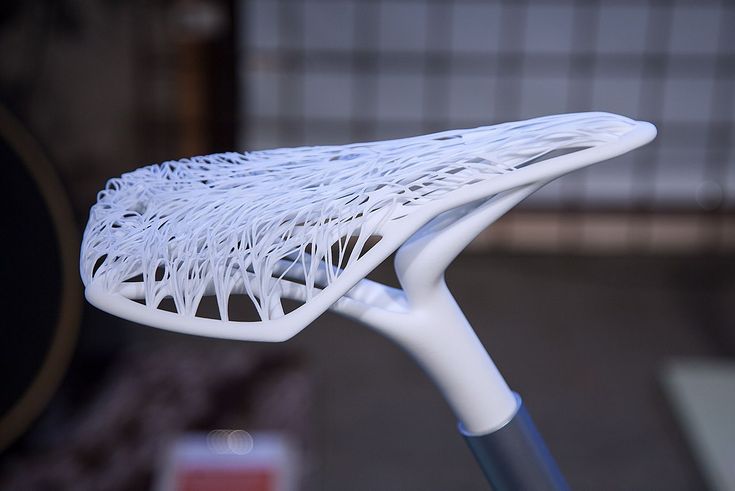 Or check out this unique Prusa holiday greeting design that combines Thanksgiving, Christmas, New Year and Easter.
Functional Thanksgiving 3D Printing Ideas
One of the best aspects of 3D printing is the ability to print anything at hand. This Maple Leaf Candy is perfect for Thanksgiving.
If you have a lot of kids at the Thanksgiving table, you'll want to print them out. spare cross arms. Now everyone can feel the satisfaction of breaking the wishbone!
Coasters can protect your furniture from condensation from drink glasses. We found two Thanksgiving themed coaster designs from Cults and Prussia.
Office Thanksgiving
If you go to the office every day, you should use these two 3D printing ideas at work. First, this turkey is designed to be attached to the walls of your cubicle.
And the turkey pen holder is a great idea for 3D printing. Print out some for your colleagues.
Place Card Holders
You can help avoid awkward socializing at Thanksgiving dinner by making sure everyone is seated next to someone they will get along with.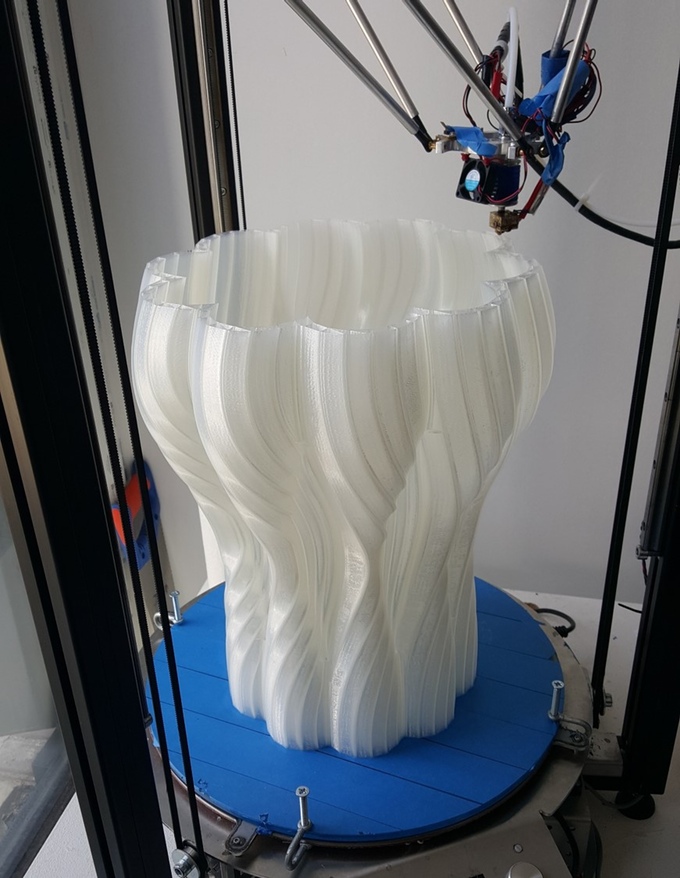 Do this by allocating seats. You can avoid Thanksgiving drama and let your guests take their cardholder home as a friendly reminder of the event and what a gracious host you are.
The owners of our favorite places can be found on Thingiverse: The Pilgrim's Hat, and The Pilgrim Owl, and, of course, Turkey.
Cookie Cutters
Print out and use these cookie/cake cutters to get in the holiday spirit.
Before you start printing these cookie cutter designs, make sure the raw materials you use for your 3D printer, such as filament or resin, are FDA food grade compliant.
Napkin rings and holders
So what if you don't use napkin rings the other 364 days of the year? Thanksgiving is a time to get creative and throw away all your gear.
Check out these Thingiverse napkin ring designs:
Cults also has tons of ideas for 3D printed napkin rings and holders:
Whichever one you choose, The simple design of napkin rings and holders makes them great things to 3D print.