3D laser scanner market
The Worldwide 3D Laser Scanner Industry is Expected to
| Source: Research and Markets Research and Markets
---
Dublin, July 04, 2022 (GLOBE NEWSWIRE) -- The "Global 3D Laser Scanner Market (2022-2027) by Range, Product, Offering, Technology, Application, Geography, Competitive Analysis, and the Impact of Covid-19 with Ansoff Analysis" report has been added to ResearchAndMarkets.com's offering.
The Global 3D Laser Scanner Market is estimated to be USD 3.85 Bn in 2022 and is projected to reach USD 5.95 Bn by 2027, growing at a CAGR of 9.1%.
Market Dynamics
Market dynamics are forces that impact the prices and behaviors of the Global 3D Laser Scanner Market stakeholders.
These forces create pricing signals which result from the changes in the supply and demand curves for a given product or service. Forces of Market Dynamics may be related to macro-economic and micro-economic factors. There are dynamic market forces other than price, demand, and supply. Human emotions can also drive decisions, influence the market, and create price signals.
As the market dynamics impact the supply and demand curves, decision-makers aim to determine the best way to use various financial tools to stem various strategies for speeding the growth and reducing the risks.
Company Profiles
The report provides a detailed analysis of the competitors in the market. It covers the financial performance analysis for the publicly listed companies in the market. The report also offers detailed information on the companies' recent development and competitive scenario. Some of the companies covered in this report are Faro Technologies, Hexagon, Creaform, Perceptron, Nikon Metrology, Trimble, Topcon, etc.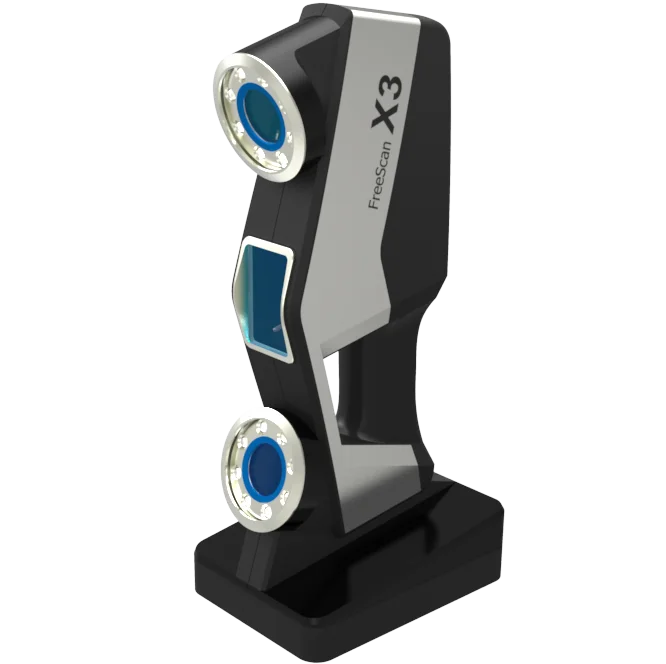 Countries Studied
America (Argentina, Brazil, Canada, Chile, Colombia, Mexico, Peru, United States, Rest of Americas)
Europe (Austria, Belgium, Denmark, Finland, France, Germany, Italy, Netherlands, Norway, Poland, Russia, Spain, Sweden, Switzerland, United Kingdom, Rest of Europe)
Middle-East and Africa (Egypt, Israel, Qatar, Saudi Arabia, South Africa, United Arab Emirates, Rest of MEA)
Asia-Pacific (Australia, Bangladesh, China, India, Indonesia, Japan, Malaysia, Philippines, Singapore, South Korea, Sri Lanka, Thailand, Taiwan, Rest of Asia-Pacific)
Competitive Quadrant
The report includes Competitive Quadrant, a proprietary tool to analyze and evaluate the position of companies based on their Industry Position score and Market Performance score. The tool uses various factors for categorizing the players into four categories. Some of these factors considered for analysis are financial performance over the last 3 years, growth strategies, innovation score, new product launches, investments, growth in market share, etc.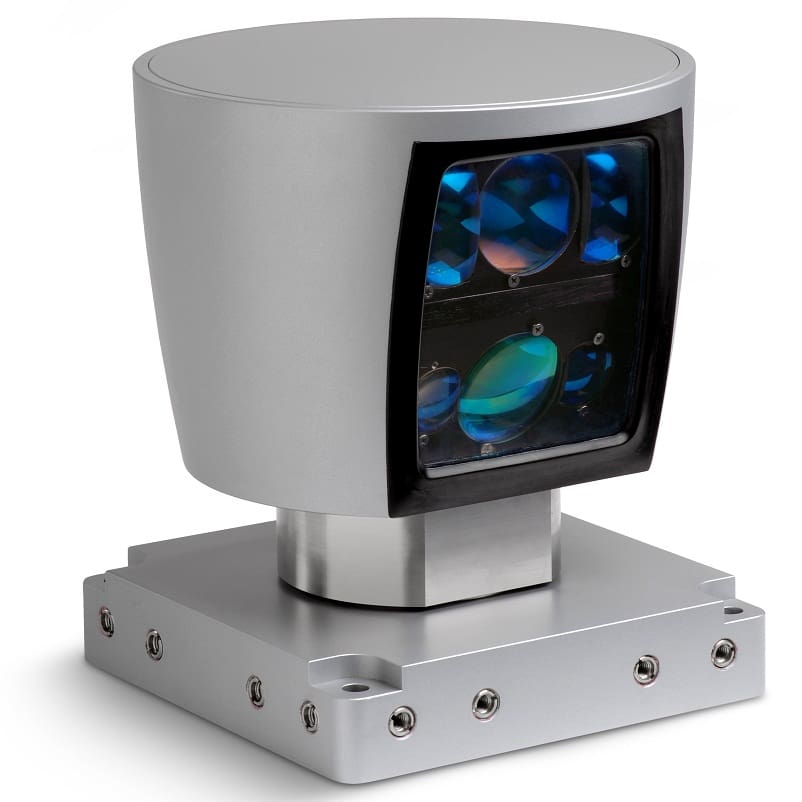 Ansoff Analysis
The report presents a detailed Ansoff matrix analysis for the Global 3D Laser Scanner Market. Ansoff Matrix, also known as Product/Market Expansion Grid, is a strategic tool used to design strategies for the growth of the company. The matrix can be used to evaluate approaches in four strategies viz. Market Development, Market Penetration, Product Development and Diversification. The matrix is also used for risk analysis to understand the risk involved with each approach.
The report analyses the Global 3D Laser Scanner Market using the Ansoff Matrix to provide the best approaches a company can take to improve its market position.
Based on the SWOT analysis conducted on the industry and industry players, the analyst has devised suitable strategies for market growth.
Why buy this report?
The report offers a comprehensive evaluation of the Global 3D Laser Scanner Market. The report includes in-depth qualitative analysis, verifiable data from authentic sources, and projections about market size. The projections are calculated using proven research methodologies.
The report has been compiled through extensive primary and secondary research. The primary research is done through interviews, surveys, and observation of renowned personnel in the industry.
The report includes an in-depth market analysis using Porter's 5 forces model and the Ansoff Matrix. In addition, the impact of Covid-19 on the market is also featured in the report.
The report also includes the regulatory scenario in the industry, which will help you make a well-informed decision. The report discusses major regulatory bodies and major rules and regulations imposed on this sector across various geographies.
The report also contains the competitive analysis using Positioning Quadrants, the analyst's Proprietary competitive positioning tool.
Key Topics Covered:
1 Report Description
2 Research Methodology
3 Executive Summary
4 Market Dynamics
4.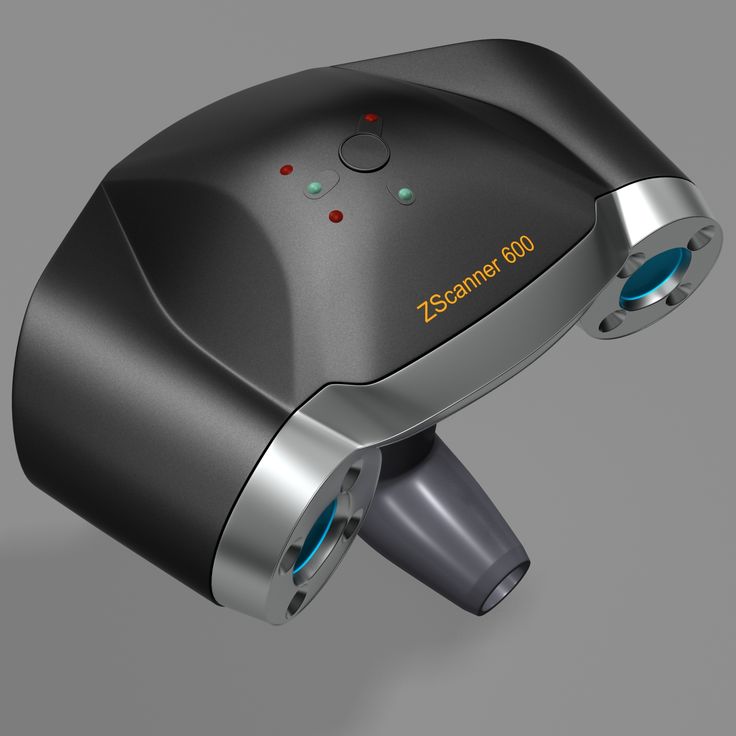 1 Drivers
4.1.1 High Level of Quality Control and Inspection Standards Offered By 3D Laser Scanners
4.1.2 Significant Deployment of 3D Laser Scanners in Various Industries
4.1.3 Emerging Market for 3D Printers across the Globe
4.2 Restraints
4.2.1 High Cost of 3D Laser Scanners
4.2.2 Availability and Affordability of Traditional Alternatives to 3D Laser Scanning
4.3 Opportunities
4.3.1 Increased Investment for Incorporation of 3D Scanning in Automated Processes by Major Players Worldwide
4.3.2 Ongoing Technological Advancements in Terms of Portability, Scanning Range, and Image Quality are Opening New Application Areas for this Equipment
4.4 Challenges
4.4.1 Complex 3D Scanning Software and Huge Data Storage Concerns
5 Market Analysis
5.1 Regulatory Scenario
5.2 Porter's Five Forces Analysis
5.3 Impact of COVID-19
5.4 Ansoff Matrix Analysis
6 Global 3D Laser Scanner Market, By Range
6.
1 Introduction
6.2 Short Range
6.3 Medium Range
6.4 Long Range
7 Global 3D Laser Scanner Market, By Product
7.1 Introduction
7.2 Tripod Mounted
7.3 Fixed CMM Based
7.3.1 Bridge CMM Based
7.3.2 Gantry CMM Based
7.3.3 Horizontal Arm CMM Based
7.4 Portable CMM Based
7.4.1 Articulated Arm CMM
7.4.2 Handheld
7.5 Desktop
8 Global 3D Laser Scanner Market, By Offering
8.1 Introduction
8.2 Hardware and Software
8.2.1 Laser Emitter and Receiver
8.2.2 Sensor
8.2.3 Camera
8.2.4 Motor & Processor
8.2.5 Mirrors
8.3 After-Sales Services
9 Global 3D Laser Scanner Market, By Technology
9.1 Introduction
9.2 Laser Phase-Shift Based
9.3 Laser Pulse Based
9.4 Laser Triangulation
9.5 Pattern Fringe Triangulation
10 Global 3D Laser Scanner Market, By Application
10.1 Introduction
10.2 Quality Control/Inspection
10.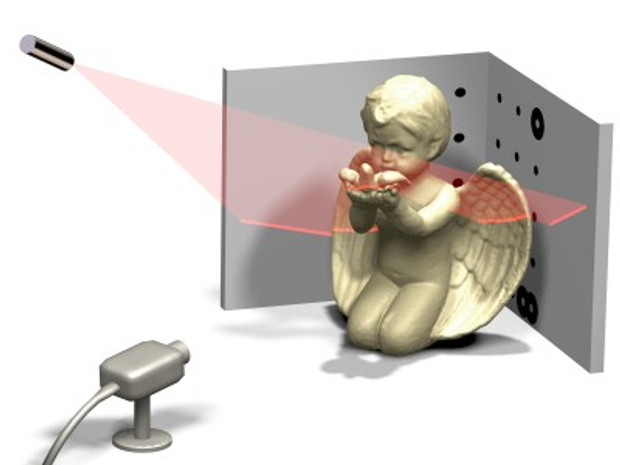 3 Reverse Engineering
10.4 Virtual Simulation
11 Global 3D Laser Scanner Market, By End-User
11.1 Introduction
11.2 Aerospace and Defense
11.3 Architecture and Construction
11.4 Artifacts and Heritage Preservation
11.5 Automotive
11.6 Electronics
11.7 Energy and Power
11.8 Medical
11.9 Mining
12 Americas' 3D Laser Scanner Market
12.1 Introduction
12.2 Argentina
12.3 Brazil
12.4 Canada
12.5 Chile
12.6 Colombia
12.7 Mexico
12.8 Peru
12.9 United States
12.10 Rest of Americas
13 Europe's 3D Laser Scanner Market
13.1 Introduction
13.2 Austria
13.3 Belgium
13.4 Denmark
13.5 Finland
13.6 France
13.7 Germany
13.8 Italy
13.9 Netherlands
13.10 Norway
13.11 Poland
13.12 Russia
13.13 Spain
13.14 Sweden
13.15 Switzerland
13.16 United Kingdom
13.17 Rest of Europe
14 Middle East and Africa's 3D Laser Scanner Market
14.
1 Introduction
14.2 Egypt
14.3 Israel
14.4 Qatar
14.5 Saudi Arabia
14.6 South Africa
14.7 United Arab Emirates
14.8 Rest of MEA
15 APAC's 3D Laser Scanner Market
15.1 Introduction
15.2 Australia
15.3 Bangladesh
15.4 China
15.5 India
15.6 Indonesia
15.7 Japan
15.8 Malaysia
15.9 Philippines
15.10 Singapore
15.11 South Korea
15.12 Sri Lanka
15.13 Thailand
15.14 Taiwan
15.15 Rest of Asia-Pacific
16 Competitive Landscape
16.1 Competitive Quadrant
16.2 Market Share Analysis
16.3 Strategic Initiatives
16.3.1 M&A and Investments
16.3.2 Partnerships and Collaborations
16.3.3 Product Developments and Improvements
17 Company Profiles
17.1 Faro Technologies
17.2 Hexagon
17.3 Creaform
17.4 Perceptron
17.5 Nikon Metrology
17.6 Trimble
17.7 Topcon
17.8 3D Digital
17.9 Riegl Laser Measurement Systems
17.
10 Carl Zeiss Optotechnik
17.11 CyberOptics
17.12 NeoMetrix Technologies
17.13 Exact Metrology
17.14 GOM
17.15 3D Systems
17.16 Autodesk
17.17 Quality Vision International
17.18 Maptek
17.19 Shapregrabber (QUALITY VISION INTERNATIONAL)
17.20 Konica Minolta
17.21 Direct Dimensions
18 Appendix
For more information about this report visit https://www.researchandmarkets.com/r/2vzwt8
Global 3D Laser Scanner Market
Global 3D Laser Scanner MarketGlobal 3D Laser Scanner Market
---
Tags
3D Laser Scanner 3D Printer 3D Printing 3D Scanning 3D System CMM Geography Laser Scanner Laser Scanning
---
Contact Data

 CONTACT: ResearchAndMarkets. com Laura Wood, Senior Press Manager [email protected] For E.S.T Office Hours Call 1-917-300-0470 For U.S./CAN Toll Free Call 1-800-526-8630 For GMT Office Hours Call +353-1-416-8900 
 
Contact
3D Laser Scanner Market to Surge with 7.8% CAGR Due to its Extensive Applications in Several End-use Industries
3D laser scanners for architecture & construction are expected to gain major traction across the 2022-2032 forecast period, registering a CAGR of 7.6%. Asia Pacific market for 3D laser scanners will experience a growth rate of 7.7% until 2032. German automobile company BMW is an early adopter of 3D printing and 3D scanning technology.
NEWARK, Del., Sept. 2, 2022 /PRNewswire/ -- The global 3D laser scanner market is anticipated to create an absolute dollar opportunity across the estimation period between 2022 and 2032, with an impressive CAGR of 7.8%. The market is expected to be valued at US$ 1,587.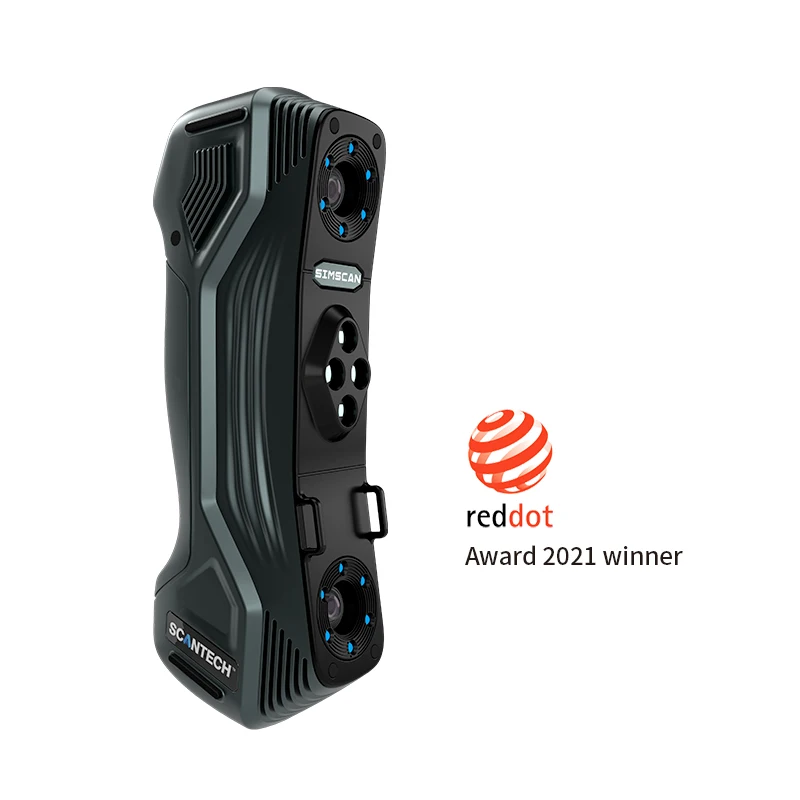 2 Million in 2022 and totaling around US$ 3,378.4 Million by 2032. According to the historical projection by FMI, from 2017 to 2021, sales witnessed significant growth, registering a CAGR of 6%.
A 3D laser scanner is a device that digitally captures the shape of physical objects with the help of laser light. Being a contactless process, 3D laser scanning is used to analyze real-world objects in order to collect data in terms of their shape and appearance. The collected data in turn is used to create 3D models.
There is an impressive surge in the demand for 3D laser scanners throughout the projection period owing to its widespread application in various industries such as construction & architecture, automotive, and aerospace & defense. 
Request a Sample Copy of the Report @ https://www.futuremarketinsights.com/reports/sample/rep-gb-4933  
Key Takeaways
3D scanning technology is time efficient, and economical and saves efforts throughout the production process, along with that it also improves output quality. In order to reduce the dimensions of actual items, 3D scanners employ laser, light, or x-rays which are further used to generate a 3D model of the scanned object using the software.
According to the recent FMI analysis, 3D laser scanners are increasingly becoming technologically advanced and developing more accurate scans. With surging technological trends, 3D laser scanners are becoming more cost-effective to manufacture and distribute as well. An evolutionary boom has been created in handheld 3D digitizers and robust 3D printers in recent years within the 3D scanning marketplace.
Over the last few years, 3D laser scanning has managed to influence various industries including film and media, gaming and technology, medical, manufacturing, automotive, and many more. Owing to this, the market for 3D laser scanners is projected to witness significant growth over the forecast period.
The freedom of movement integrated into the product is one of the most dynamic factors responsible for the surge in the 3D laser scanner market. Being one of the most reliable technologies to offer real-time visualization paired with a higher degree of accuracy than other alternatives available in the market. Such adoption of innovative technology in many companies despite industry domain is expected to drive the 3D laser scanner market in near future.
3D laser scanners are gaining traction in the world owing to their increased usage in the world of construction. With the latest technological advancements, the Objective of collecting topography details at locations that humans cannot access through the automotive Internet of Things (IoT) can be achieved by a 3D laser scanner. Surging demand in the automation industry is expected to fuel its future growth.
The growing automotive and healthcare industry is increasing its focus on technological advancements and innovation. In terms of product type, the Tripod-mounted 3D scanner will gain the highest traction over the forecast period.
Competitive Landscape
The key market players are focusing on producing cutting-edge technology that provides customers with industry-leading ease of use, accuracy, and speed, powered by cutting-edge technology.
Basis Software, Inc. FARO, Hexagon AB, 3D Digital Corporation, ShapeGrabber Inc., JoeScan, Riegl Laser Measurement Systems, Kreon Technologies, CREAFORM, Perceptron Inc., Nikon Metrology NV, Trimble, Zeiss, Topcon
Before Buying, Visit for Customization @ https://www.futuremarketinsights.com/customization-available/rep-gb-4933  
Key Segments Covered in the 3D Laser Scanner Industry Analysis
3D Laser Scanner Market by Product Type:
Tripod Mounted 3D Laser Scanner
Fixed CMM-based 3D Laser Scanner
Portable CMM Based 3D Laser Scanner
Desktop 3D Laser Scanner
3D Laser Scanner Market by Offerings:
3D Laser Scanner Hardware & Software
3D Laser Scanner After Services
3D Laser Scanner Market by Frequency Range:
Low range 3D Laser Scanner
Medium range 3D Laser Scanner
High range 3D Laser Scanner
3D Laser Scanner Market by Application:
3D Laser Scanner in Reverse Engineering
3D Laser Scanner in Quality Control and Inspection
3D Laser Scanner in Virtual Simulation
3D Laser Scanner in Face Body Scanning
3D Laser Scanner in Rapid Prototyping
Other 3D Laser Scanner Applications
3D Laser Scanner Market by End Use Industries:
3D Laser Scanner for Automotive
3D Laser Scanner for Health Care
3D Laser Scanner for Aerospace & Defense
3D Laser Scanner for Architecture & Construction
3D Laser Scanner for Energy & Power
3D Laser Scanner for Tunnel & Mining
More Insights into the 3D Laser Scanner Market
On the basis of geographic divisions, North America is expected to dominate the global 3D laser scanner market by accounting for a total of 28% revenue share in 2022.
The region is expected to maintain dominance over the forecast period.
The United States is likely to adopt a 3D laser scanner system to analyze crime scenes. Laser scanner tools are proving to be helpful for investigators to solve a crime that involves firearm trajectory. Furthermore, these, mini artificially intelligent vehicles called 0–R3 is expected to be seen on the Dubai streets for patrolling and security purpose.  
According to Future Market Insights analysis, Europe is accounting for a significant revenue of nearly 30% share of the 3D laser scanner market. European nations are anticipated to hold vital opportunities owing to the use of 3D laser scanner technology in the paleontology field which is expected to create lucrative growth in the market.
Contact Sales for Further Assistance in Purchasing this [email protected] https://www.futuremarketinsights.com/checkout/4933  
Table of Content
1. Executive Summary
    1.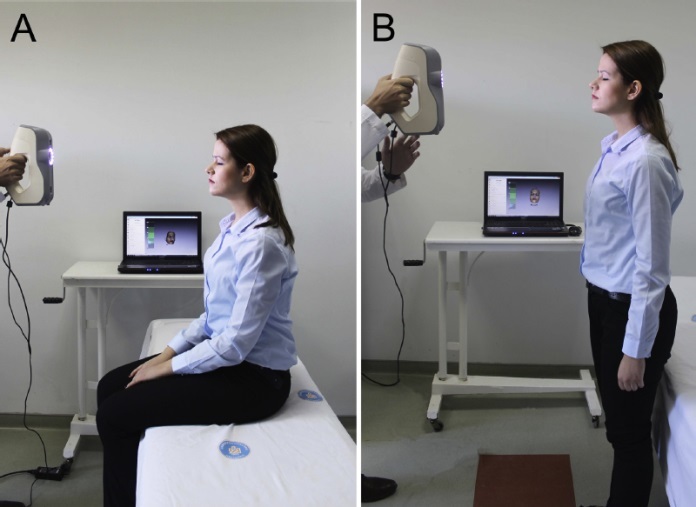 1. Global Market Outlook
    1.2. Demand-side Trends
    1.3. Supply-side Trends
    1.4. Technology Roadmap Analysis
    1.5. Analysis and Recommendations
2. Market Overview
    2.1. Market Coverage / Taxonomy
    2.2. Market Definition / Scope / Limitations
3. Market Background
    3.1. Market Dynamics
        3.1.1. Drivers
        3.1.2. Restraints
        3.1.3. Opportunity
        3.1.4. Trends
    3.2. Scenario Forecast
        3.2.1. Demand in Optimistic Scenario
        3.2.2. Demand in Likely Scenario
        3.2.3. Demand in Conservative Scenario
    3.3. Opportunity Map Analysis
    3.4. Product Life Cycle Analysis
    3.5. Supply Chain Analysis
To Continue TOC…    
Explore FMI's Extensive Ongoing Coverage on Industrial Automation Domain   
Laser Welding Equipment Market Size: The laser welding equipment market is likely to grow by US$ 373 Mn by 2025, exhibiting a CAGR of 4.
8% during the forecast period 2022-2032. Sales of laser welding equipment are expected to rise as advancements in laser technology have resulted in its wide usage and laser beams a commonplace.
Laser Safety Glasses Market Trends: Laser safety glasses market revenue totaled US$ 509 Mn in 2021. The global market is expected to reach a valuation of US$ 1.05 Bn by 2028, rising at a high CAGR of 10.9% over the 2022-2028 assessment period.
Laser Printable Wristbands Market Analysis: Laser printing technology provides features such as unparalleled speed, high-quality text outputs, and paper handling. Laser printable wristbands can be quickly deployed with barcodes without the need for a separate printer.
Container Weighing Systems Market Outlook: The container weighing systems market is projected to have a sluggish-paced CAGR of 3.2% during the forecast period. The current valuation of the container weighing systems market is US$ 3,339.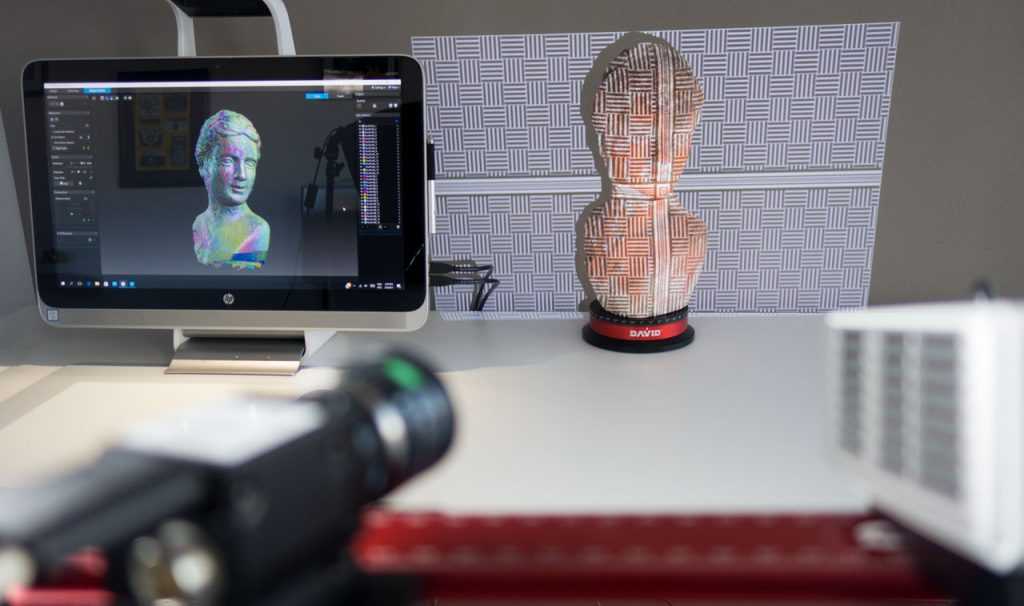 4 Mn in 2022 and it is anticipated to surpass US$ 4,567.8 Mn by the year 2032.
Diaphragm Pumps Market Value: The global diaphragm pumps market is anticipated to be valued at US$ 4,870.0 Million in 2022, forecast to grow at a CAGR of 6.2% to be valued at US$ 8,867.0 Million from 2022 to 2032. From 2016-2021 a CAGR of 5.5% was registered for the diaphragm pumps market.
ABOUT FUTURE MARKET INSIGHTS, INC.
Future Market Insights, Inc. is an ESOMAR-certified business consulting & market research firm, a member of the Greater New York Chamber of Commerce and is headquartered in Delaware, USA. A recipient of Clutch Leaders Award 2022 on account of high client score (4.9/5), we have been collaborating with global enterprises in their business transformation journey and helping them deliver on their business ambitions. 80% of the largest Forbes 1000 enterprises are our clients. We serve global clients across all leading & niche market segments across all major industries.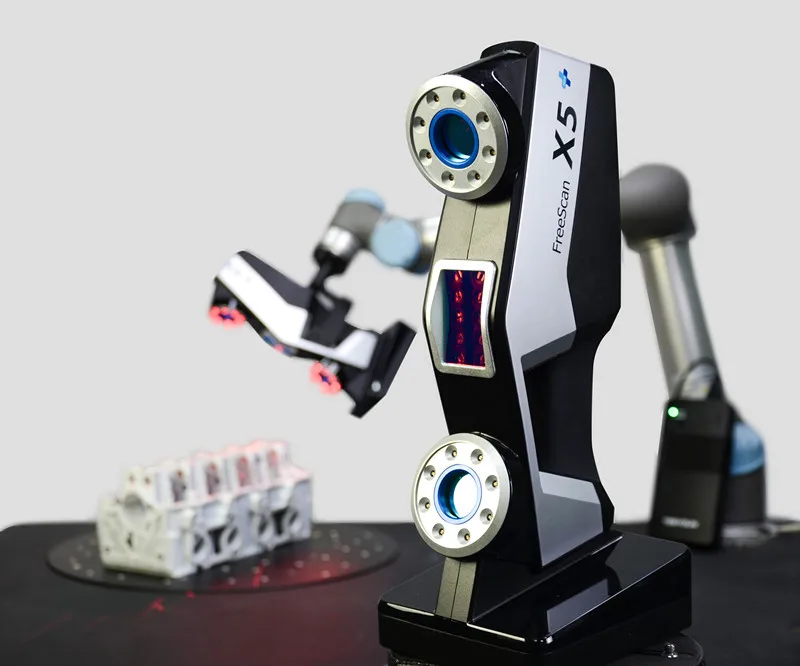 Contact Us    
Future Market Insights Inc.          
Christiana Corporate,          
200 Continental Drive,          
Suite 401, Newark,          
Delaware - 19713, USA          
T: +1-845-579-5705          
For Sales Enquiries: [email protected]              
Logo: https://mma.prnewswire.com/media/1197648/FMI_Logo.jpg
SOURCE Future Market Insights
3D Scanner Market Size, Share, Growth | 2022-27
3D Scanner Market Size, Share, Growth | 2022-27 | Industry Analysis
Market Review
Study Period:
2019- 2026
Base Year:
2021
Fastest Growing Market:
Asia-Pacific
Largest Market:
North America
CAGR:
22.21%
Need a report that reflects how COVID-19 has impacted this market and its growth?
Market Review
The 3D scanning market was valued at US$1.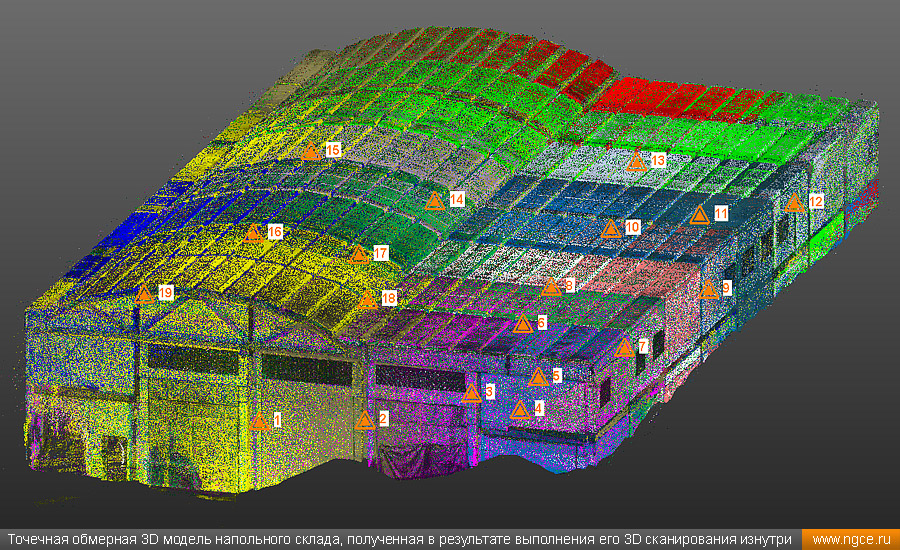 428 billion in 2020 and is expected to reach US$4.69 billion by the end of 2026 at a CAGR of 22.21% over the forecast period (2021-2026). ). Although 3D scanning technology has not been widely used in residential and private settings, these devices are widely used for the production of video games and films in industries such as entertainment and the media. Other industrial applications where these devices have proven to be very useful are architecture, construction, aerospace, healthcare, and automotive, among others, where they can be used to produce parts on site. 3D scanners have become part of an innovation led by a growing number of applications.
3D scanning technology has become widespread in commercial applications. In addition, the flexibility of the technology, which can be customized to meet the professional needs of various industries, has made it very popular among major end-user industries.
In addition, the construction industry uses 3D scanners to create a scalable 3D structure of a building. In the architectural industry, these devices help to preserve and archive historical monuments from museums. With the customizability and scalability of this technology, manufacturers rely on measurement accuracy and speed to build and develop advanced military and defense systems, using 3D scanners to build weapons and vehicles such as frigates.
In the medical sector, 3D scanners are used to model body parts in three dimensions, which are used to create prostheses. It can also be used to facilitate wound healing and care, and to create body implants. Recently, SHINING 3D launched a new handheld 3D scanner, EinScan Pro HD, capable of capturing up to 3 million points per second. This makes it applicable for digital medical analysis users.
In addition, the growing adoption of 3D printing technology in various industries is one of the main factors driving the adoption of 3D printers. As the adoption of 3D printers grows, the need for 3D scanning systems will also grow, which will contribute to the growth of the market under study. 3D printers are experiencing this tipping point, probably because companies in many industries are increasingly using 3D printing technologies for more than just rapid prototyping.
3D scanning as a non-contact method helps to scan the chest for COVID-19. The outbreak of this respiratory disease has led to the use of 3D scanning technology as a useful tool for detecting and quantifying the COVID-19 virus.
The use of 3D scanning technology to protect people working on the front lines has led Artec to offer its 3D scanners for medical education. Therefore, as of July 2020, Artec Eva, a 3D scanning system from Artec, has been used to make hyper-realistic dummies for COVID-19 medical education.. In such emergencies, being careful and careful to avoid damage in related procedures can be costly. Thus, learning on a silicon body is made possible by the excellence achieved with 3D scanning technologies.
Report scope
3D scanners are devices that capture the details of a real object, including properties such as dimensions, texture, and color, which can then be used to render 3D models.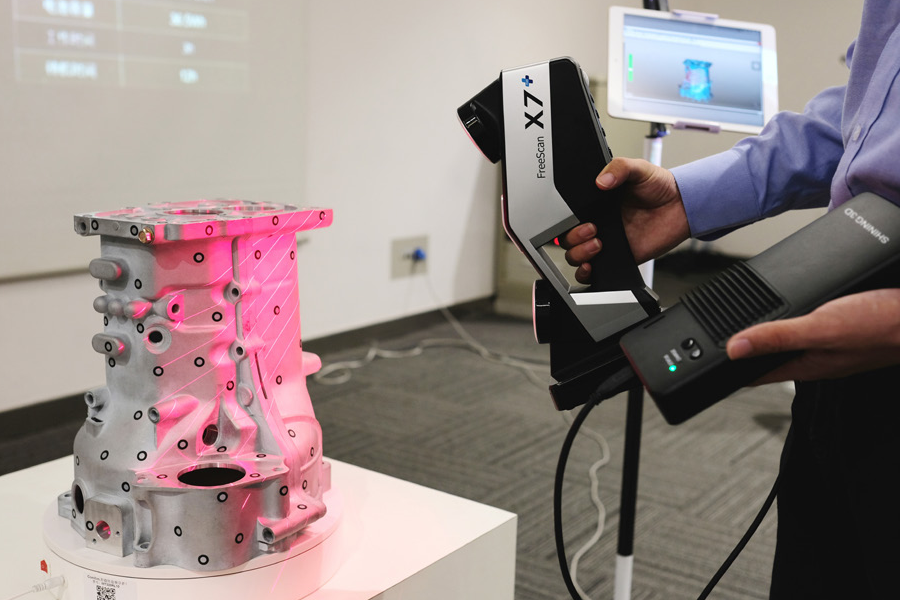 The study looked at both 3D scanning hardware and software. Among the hardware considered optical scanners, structured light scanners and laser scanners.
By Type

Hardware
Optical Scanners
Structured Light Scanners
Laser Scanners
Other Hardware

Software
By Range
Short Range
Medium Range
Long Range
By Application
Reverse Engineering
Rapid Prototyping
Quality Control/Inspection
Face and Body Scanning
Industrial Metrology
Digital Modeling
By End-user Vertical
Aerospace and Defense
Automotive
Healthcare
Manufacturing
Media and Entertainment
Architecture and Construction
Other End-user Verticals
By Geography
North America
Europe
Asia Pacific
Latin America
Middle East and Africa
Report scope can be customized per your requirements.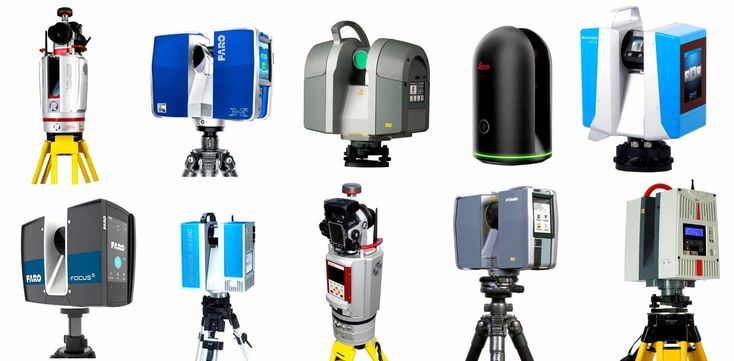 click here.
Key Market Trends
Structured Light Scanner by Equipment Type to Drive Market Growth
Structured Light 3D Scanner is a 3D scanning device for measuring the 3D shape of an object using a single light source that projects multiple lines onto an object being tracked by a camera or multiple cameras. This is in contrast to a laser scanner, which emits different laser dots on the same object one after the other.
Applications such as object reverse engineering for CAD data, volume measurement of engineering parts, motion and environmental capture for augmented reality games, body measurements for fashion retail, automated optical inspection on high-speed production lines, and obstacle detection systems on drones machines. aircraft are actively introducing structured light scanners.
Offering features such as quick installation and no setup time, handheld 3D scanners integrate seamlessly into them. As such, several portable 3D printers for 3D printing use structured light technology. The technology uses trigonometric triangulation, projecting a pattern of light onto an object for scanning.
In August 2019, FARO's Cobalt Design family of structured light scanners looked at 3D data acquisition for small complex shapes with a variety of textures and colors. The scanners can capture millions of measurement points in just a second with an accuracy of 3.1 megapixels for small to medium complex objects. The newly launched Polyga h4 handheld 3D scanner offers structured light as the basis for a multiple image template for 3D surveys starting at 9$990.
However, a significant disadvantage of this type of scanner is that it is sensitive to the lighting conditions in this environment, which creates serious problems when working outdoors.
To understand key trends, Download Sample Report
North America will make up the bulk
The United States is one of the most important and significant 3D scanning markets worldwide, including healthcare, aerospace and defense, architecture and engineering, 3D Digital Corporation, research and education, entertainment and media. the most advanced.
3D scanning opens up endless possibilities for artists of all walks of life, bringing the most fantastic ideas to life. For example, the US media and entertainment (M&E) market, which accounts for 33% of the global M&E industry, is the largest M&E market in the world, especially 3D animation production in the country that hosts animation studios such as Disney and Pixar. . Technology is driving the motion picture and video game industry forward—many stunts and visual effects would have been difficult or even impossible to implement before the advent of 3D scanning.
In December 2019, Polyga Inc., a Canadian developer of 3D scanning and mesh processing technologies, announced the launch of the HDI Compact S1 professional entry-level 3D scanner on Formnext. The exact price has been kept at $5,999 to meet the needs of applications such as 3D printing, reverse engineering (scan to CAD) and scientific research, as well as required quality control.
Canada's commitment to public access to health care results in government spending on health care exceeding 10% of Canada's GDP, one of the highest rates in the developed world, equating to spending over US$5,000 per capita on health care. These, coupled with increased demand for plastic surgery, prosthetics, amputations, etc., are giving way to new 3D scanners and scanning technologies.
To understand geography trends, Download Sample Report
Competitive environment
The 3D scanning market is fragmented. In general, competition between existing competitors is high. The new product innovation strategy of large and small companies is giving impetus to the development of the 3D scanning market. Some of the key developments in this area are:
March 2021 - Creaform announced the release of a new line of HandySCAN 3D scanners known as the SILVER series. Creaform is a leader in portable and automated 3D measurement solutions. This series of SILVER scanners offers the best value for money and provides reproducible and high-precision 3D measurements of complex surfaces anywhere.
October 2020 - Artec 3D has released a new algorithm for 3D scanning called HD Mode. This is an AI-based algorithm designed to redefine how their Leo and Artec Eva scanners work. It provides the ability to scan at resolutions from 0.5mm to 0.2mm and produce images with much finer detail.
Major Players
3D Systems Inc.
Creaform
Topcon Corporation
Autodesk Inc.
Hexagon AB
Table of Contents
1. INTRODUCTION

1.1 Study Assumptions and Market Definition

1.2 Scope of the Study

2. RESEARCH METHODOLOGY

3. EXECUTIVE SUMMARY

4. MARKET INSIGHTS

4.1 Market Overview

4.2 Industry Value Chain Analysis

4.3 Industry Attractiveness - Porter's Five Forces Analysis

4.3.1 Bargaining Power of Suppliers

4.3.2 Bargaining Power of Buyers

4. 3.3 Threat of New Entrants

4.3. 4 Threat of Substitute Products

4.3.5 Intensity of Competitive Rivalry

4.4 Assessment of the Impact of COVID-19 on the Market

5. MARKET DYNAMICS

5.1 Market Drivers

5.1.1 Significant Demand for 3D Metrology Across the Aerospace and Automobile Secto

5.1.2 Growth in Deployment of 3D Printers for Reconstructive Surgeries in the Healthcare Sector

5.2 Market Challenges

5.2.1 Significant Price of High-resolution 3D Scanners

6. MARKET SEGMENTATION

6.1 By Type

6.1.1 Hardware

6.1.1.1 Optical Scanners

6.1.1.2 Structured Light Scanners

6.1.1.3 Laser Scanners

6.1.1.4 Other Hardware

6. 1.2 Software

6.2 By Range

6.2.1 Short Range

6.2.2 Medium Range

6.2.3 Long Range

6.3 By Application

6.3.1 Reverse Engineering

6.3.2 Rapid Prototyping

6.3.3 Quality Control/Inspection

6.3.4 Face and Body Scanning

6.3.5 Industrial Metrology

6.3.6 Digital Modeling

6.4 By End-user Vertical

6.4.1 Aerospace and Defense

6.4.2 Automotive

6.4.3 Healthcare

6.4.4 Manufacturing

6.4.5 Media and Entertainment

6.4. 6 Architecture and Construction

6.4.7 Other End-Suser Verticals

6.5 by Geography

6.5.1 North america

0048

6. 5.3 Asia Pacific

6.5.4 Latin America

6.5.5 Middle East and Africa
7. COMPETITIVE LANDSCAPE
7.1 Company Profiles

7.1.1 3D Systems Inc.

7.1.2 CREAFORM Inc.

7.1.3 GOM GmbH

7.1.4 Faro Technologies Inc.

7.1.5 Topcon Corporation

7.1.6 Maptek Pty Ltd

7.1.7 Autodesk Inc.

7.1.8 Artec Inc.

7.1.9 Hexagon AB

7.1.10 Trimble Inc.

*List Not Exhaustive
8. INVESTMENT ANALYSIS
9. FUTURE OF THE MARKET
**Subject to Availability
You can also purchase parts of this report. Do you want to check out a section wisely pricelist?
Frequently Asked Questions
What is the study period of this market?
The 3D Scanning Market market is studied from 2019 - 2026.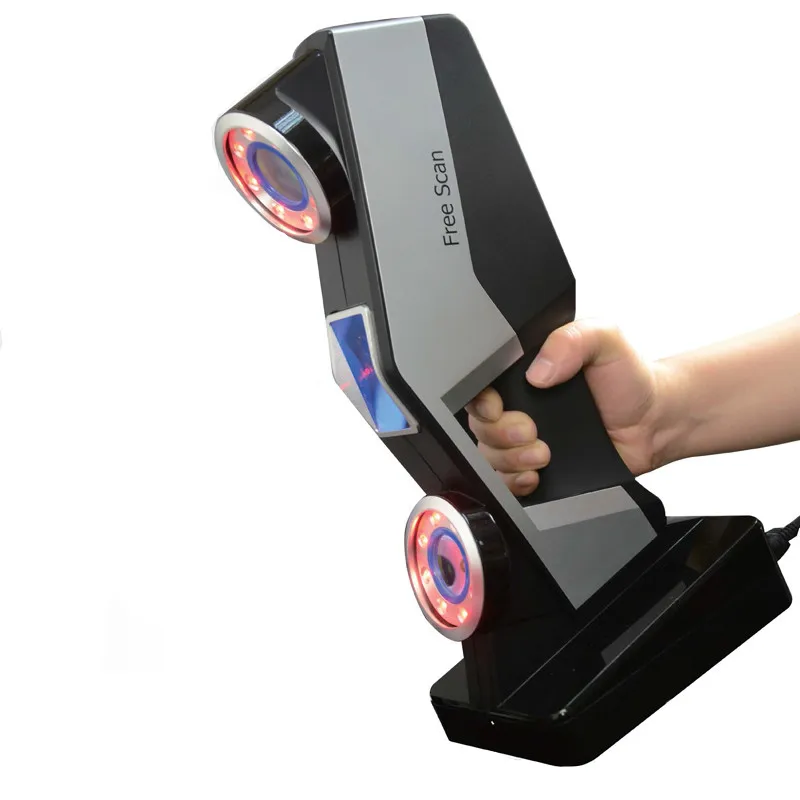 What is the growth rate of 3D Scanning Market?
The 3D Scanning Market is growing at a CAGR of 22.21% over the next 5 years.
Which region has the highest growth rate in 3D Scanning Market?
Asia Pacific is growing at the highest CAGR over 2021- 2026.
Which region has largest share in 3D Scanning Market?
North America holds highest share in 2021.
Who are the key players in 3D Scanning Market?
3D Systems Inc., Creaform, Topcon Corporation, Autodesk Inc., Hexagon AB are the major companies operating in 3D Scanning Market.
80% of our clients seek made-to-order reports. How do you want us to tailor yours?
Please enter a valid email id!
Please enter a valid message!
Download Free Sample Now
First Name
Mr/MsMr.Mrs.Dr.Ms.
Last Name
Your Email
By submitting, you confirm that you agree to our privacy policy
Download Free Sample Now
Your Email
By submitting, you confirm that you agree to our privacy policy
Message
By submitting, you confirm that you agree to our privacy policy
thank you!
Thank you for your purchase.
Your payment is successful. The Report will be delivered in 24 - 72 hours. Our sales representative will reach you shortly with the details.
Please be sure to check your spam folder too.
Sorry
"Sorry! Payment Failed. Please check with your bank for further details."
scopes and overview of models / Sudo Null IT News
3D laser scanning - creating a digital model of a physical body using a laser beam. The technology is non-contact, works at close and long distances, eliminates damage to objects during scanning. The principle of operation of 3D laser scanners: a directed laser beam is reflected from the surface of an object, forming a cloud of points. Each point has its own coordinates in space. The software identifies them and creates a finished 3D digital model based on this data.
In this overview, you will find out where laser scanning is used and what equipment is used to solve related tasks.
Purpose of laser scanners
Source: newequipment.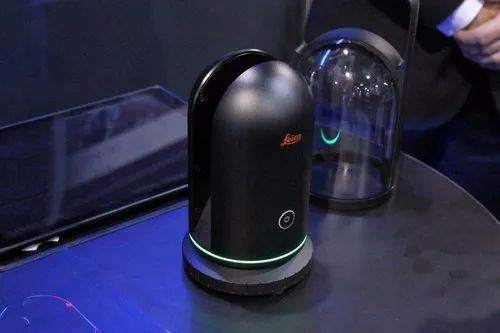 com
Compared to traditional measurement methods, laser scanners have an important advantage - they can digitize objects with complex surfaces and work in hard-to-reach places for humans. The main areas of application of devices are input and output quality control in production, inspection of working devices in order to prevent and eliminate defects, reverse engineering and other areas.
Construction, renovation and renovation of objects
Source: ellisdon.com
During the preparation of the building project, it is necessary to evaluate the features of the site and the cost of the forthcoming works. With the help of 3D laser scanners, a landscape model is created, on the basis of which further work is carried out. During the construction process, intermediate control of the geometry of future buildings is required: walls, corners, openings, etc. Laser scanning copes with this task more accurately and faster than conventional measuring technologies.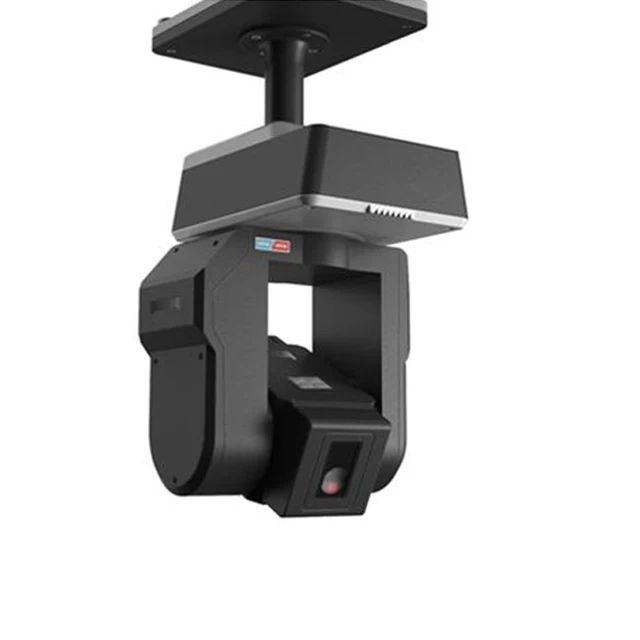 The basis for an exterior or interior renovation is often an accurate digital model, on the basis of which changes and additions to the current interior or exterior are planned. Laser scanners are also indispensable in this area.
Road networks and transport
Source: autodesk.com
Laser scanning is becoming an integral part of the planning and creation of urban and suburban road networks, tunnels, pedestrian sections, railways, ports. The technology is used to assess the current state of coatings, plan and estimate the cost of repairs, to obtain models of perennial structures, such as bridges. The equipment is involved in the design, manufacture, repair and tuning of cars, air transport and ships.
Public utilities
Source: 3dscanner.es
With the help of 3D laser scanners, it became possible to quickly digitize and document engineering communications.
Scanning significantly saves time during maintenance and reconstruction. The devices work remotely, minimizing the risks of people when working in adverse conditions and in hard-to-reach areas.
Oilfield installations
Source: ramboll.com
Oil production complexes located in the water need constant monitoring of work processes. Objects are regularly exposed to adverse and changeable environmental influences: winds of different strengths and directions, currents, temperature changes, etc. 3D laser scanning is becoming an integral part of the inspection of oil production installations. The equipment allows you to quickly identify and fix deformations and other damage, control wear, calculate the timing of scheduled maintenance, and prevent accidents.
Forensic
Source: faro.com
3D laser scanning is replacing photographs and manual measurements in investigative processes and forensic examinations.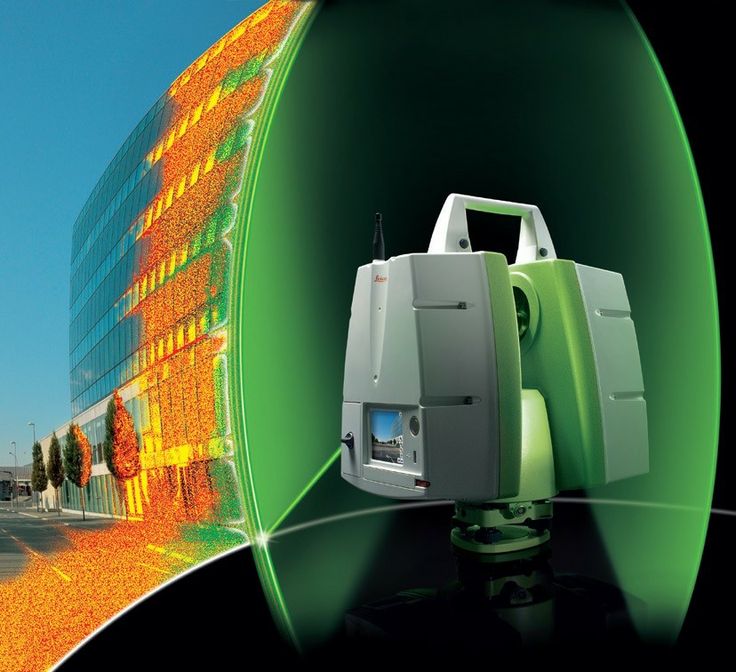 The devices create three-dimensional models of scenes of incidents with accurate fixation of the location of objects and the distances between them. The data is used in the process of pre-trial and litigation.
Other applications
Source: news.microsoft.com
3D laser scanners facilitate and streamline workflows in the following areas:
In cartography and geodesy, when creating terrain plans, maps, geographic information systems (GIS).
In archeology, when restoring and preserving ancient artifacts.
In paleontology, to create missing parts of excavated skeletons.
In medicine, including plastic surgery and dentistry.
Overview of models and manufacturers
FARO Focus
Source: ifworlddesignguide.com
FARO is one of the popular manufacturers of laser scanning devices. The new Focus3D S-series instruments stand out from other scanners in lightness and compact size, as well as the ability to work in bright sunlight and keep in touch with the location using GPS.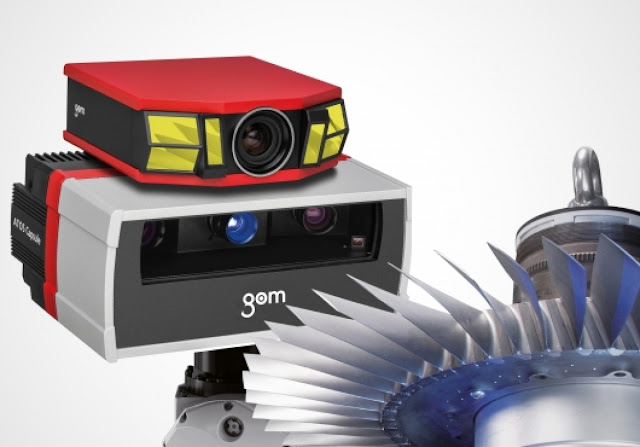 The FOCUS 3D S 150 scanner works at a distance of up to one hundred and fifty meters, with an accuracy of up to ±2000 µm at a maximum distance. The device is used in design, architecture and construction, for digitizing equipment and other objects.
You can learn more about this model on the website.
Source: youtube.com
Focus3D S 350 scans with the same accuracy as the previous device, but the distance to the measurement object is increased to 0.35 km. The device is designed for outdoor use.
Source: kkgeosystem.blogspot.com
SHINING 3D
Source: shining3d.com
FreeScan is a line of well-known Chinese manufacturer of digital equipment SHINING 3D. These are universal laser handheld 3D scanners FreeScan X5 (X5+), FreeScan X7 (X7+) weighing up to 1 kg, with an excellent set of professional features.
Basic parameters:
Specifications

Creaform
Source: foundry-planet.com
Creaform's SCAN 3D range is characterized by high scanning quality combined with ease of use. Portable laser scanners HandySCAN 3D, MetraSCAN 3D have a clear interface, do not require special skills and complex user training.
Instrument features:
ScanTech
Handheld range
Source: cmmxyz.com
The HandHeld Prince series uses blue and red laser beams to scan large and small objects with high accuracy. Scanners can operate in bright sunlight and low light conditions. Due to its compact size, high speed and detail, the equipment is widely used in reverse engineering, quality inspection, digitization of museum, archaeological and other objects.
Key features:
Composite series
Source: twitter.
com
In addition to the dual scan mode, the KSCAN20 is equipped with a photogrammetry system, thanks to which the working area of ​​the device is 2.5 m * 3 m with an accuracy of 35 µm / m.
Blue and red lasers provide high-speed scanning of up to 650,000 measurements per second with a resolution of 0.01 mm.
Key Features:
3D Laser Scanner Applications
Reduce construction costs and time with FARO Focus
Source: autodesk.com
US construction company Gilbane invested $60,000 in a FARO Focus-S 350 laser scanner, software, and employee training. At first glance, the amount seems too large for a small-scale firm. But, after the calculations, the company's management came to the conclusion that the investment will pay off in the shortest possible time.
According to Gilbane's director of 3D design, John Tocci Jr., after introducing the expensive new technology, the company began to use the equipment even in areas where it was not originally planned.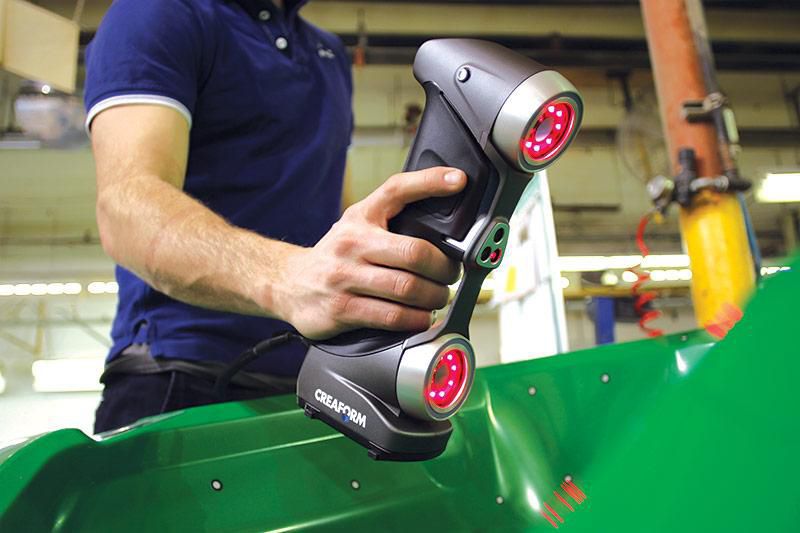 The specialists managed to save $30,000 for one hour of Focus-S 350 and Autodesk Revit software.
Source: autodesk.com
Building a digital model of air ducts and other systems made it possible to avoid errors during the installation of physical objects, which could take several weeks. The use of FARO Focus in the assembly of plumbing, electrical and mechanical installations helped to optimize costs at all stages of work
Case "Modernization of the building of the University of Miami"
Source: elevar.com
At the time of the start of work, the architects had at their disposal drawings made 85 years ago, and a little more than 4.5 thousand square meters of the old building. Using a 3D laser scanner, Gilbane digitized the training areas in one day. Modernization of load-bearing structures, as well as the main utility systems: plumbing, electrical and ventilation, was based on data obtained from scanning.
Quality Inspection with ScanTech
Source: 3d-scantech.com
The advantage of metal stamping over forging and casting is the lower weight and thickness of the resulting parts. The use of molds gives high accuracy and maximum compliance of the obtained parts with the specified characteristics, but does not completely exclude deviations and deformations. Which, in turn, can lead to difficulties in assembling finished products and reducing product quality. Therefore, constant quality inspection is a necessary part of production.
Understanding the manufacturer's tasks, ScanTech suggested checking the quality of stamped parts using the PRINCE laser scanner. The ability to switch blue and red laser modes allowed the device to combine the functionality of traditional portable and metrological 3D scanners. The mode of operation with an active beam of a red laser provides fast digitization of objects. In the case of increased requirements for accuracy and detail, turn on the blue laser beam mode.
The photo shows the stages of work:
1. Installing markers - takes about two minutes.
Source: 3d-scantech.com
2. Digitizing a part takes about three minutes.
Source: 3d-scantech.com
Source: 3d-scantech.com
3. Deviation detection — lasts 3 minutes.
Source: 3d-scantech.com
The digital model shows the parameters and deviations, allows you to correct errors at the design stage. The case clearly shows that the process required a minimum of time and effort.
Using FARO 3D scanners on Justin Timberlake's world tour
Source: disguise.one
Timberlake's "Man of the Woods" program features scenery brought to life on stage. First, the ScanLAB team digitized a number of corners of the forest in the US state of Oregon.
Laser projectors then directed images over the auditorium and stage, painting amazing pictures of the Portland landscape on translucent canvases suspended in the air.
Source: faro.com
Two Faro Focus X 330 laser scanners, Faro Scene 6.2 software were used to prepare visual effects. In total it took 40 digital copies and 1 working day in the concert hall.
Source: www.esa.int
Given the limited preparation time, the large surface areas for displaying the image, and the consequent need for high image resolution, creating visual effects in a short time without using the chosen technology was impossible.
Selection guide for 3D laser scanners
In the review, we introduced you to the equipment of market leaders with an excellent reputation. All devices described have high performance, so we recommend to pay attention to these devices for use in various fields:
FARO Focus: Focus3D S350, Focus 3D S150.