How 3d printing works youtube
8 Helpful And Informative 3D Printing YouTube Channels
These 3D printing YouTube channels will help you expand your knowledge, fuel your imagination and inspire creativity.
3D printing scene is vast and diverse almost like a universe with professional engineers creating spaceship prototypes to home DIY makers designing a cup holders for their cars. The same goes for 3D printing YouTube channels. You can easily find experienced makers who explain how the technology works as well as crazy nerds building their own Iron Man suits in a basement.
Source: 3D Printing Nerd
It's now easier to find your favorite channel with our list below. These picks aren't in any particular order because we love and respect all of these guys!
The Maker's Muse
Run by Angus, The Maker's Muse offers a wide range of helpful videos. People starting their adventure with 3D printing should definitely check the 101 series in which Angus explains whether it's better to print with ABS or PLA, how to choose infill settings, which slicing software to choose from and much more.
He also records a lot of vlogs and does live streams in which he answers user questions, recommends various tech, shares his extensive knowledge, and talks about topics like how to make money with a 3D printer. Some of his videos are just fun to watch, like the one from his recent trip to the electronics market in Shenzhen, China.
3D Printing Nerd
Joel is a true 3D Printing Nerd from Seattle. His channel includes unboxing videos, reviews of various 3D printers, tips and tricks on how to print and post-produce your work, and many interesting videos about his own projects. He prints various items from party gadgets to mini nuke flower pots and huge video game gun replicas. In fact, his most popular video so far is a tutorial on how to assemble an awesome 3D printed gun from Destiny video game (with working parts but still a harmless cosplay prop).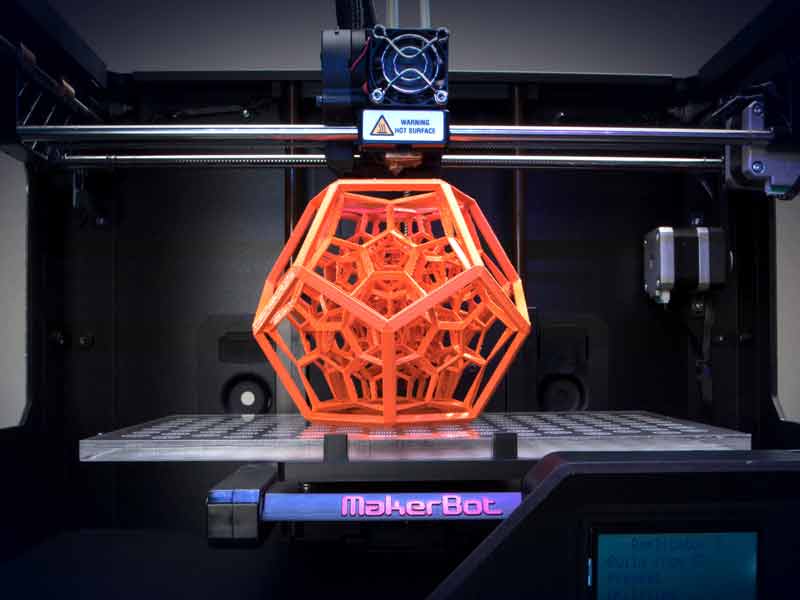 [Tweet "7 helpful and informative #3Dprinting YouTube channels"]
3D Printing
Joe is calling himself a 3D printing professor and he really deserves this title. His 3D Printing channel is filled with very informative videos about the technology, its various applications, as well as tips and tricks on how to use it. He also records very interesting lectures (hence the professor) about market trends, things every 3D printer owner should have or cold, hard truths about owning a digital fabrication machine.
Thomas Sanladerer
Thomas Sanladerer specializes in desktop and open-source RepRap-like 3D printers and shows his viewers what is possible with these machines and what's not.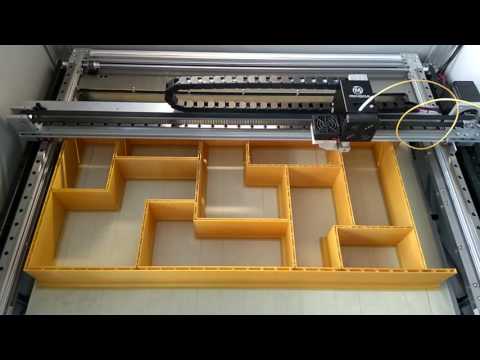 His channel is the place to go when you search for tips about specific materials or comprehensive reviews of various 3D printers. Thomas also records guides for building your own 3D printer from scratch, which are one of the most comprehensive ones out there.
Print That Thing
This is one of the most fun and optimistic from all 3D printing YouTube channels. At Print That Thing Jwall shares his designs and 3D prints requested by his friends and fans. He only needs a few minutes to design a cool gangsta necklace or a fantasy sword in Tinkercad 3D modeling software. But one of his most amazing projects is a set of cat armor that he later expanded with a special helmet, so his cat could stay safe in the urban jungle.
James Bruton - XRobots
The first time we mentioned James Bruton on this blog was in our 7 bizarre 3D printing applications piece to praise his outstanding work in designing real-life, human-sized robots and (almost) working Iron Man costume.
Subscribe to his XRobots channel to follow every step of the manufacturing process. From him, you can learn not only about 3D printing but also molding, post-processing, applying working electronics, and much more.
Barnacules Nerdgasm
Before becoming a full-time nerd with hundreds of thousands of viewers, Barnacules worked as a software developer at Microsoft, so he knows a thing or two about programming and technology. No wonder then, that 3D printing is among his main interests on Barnacules Nerdgasm, right after video games of course. He often guest-stars at smaller 3D printing channels and recommends awesome designs he found around the web like he did recently with a Tracer Pistol model inspired by the Overwatch video game.
Simone | FNTSMN
Simone Fontana is a young 3D designer and 3D printing enthusiast from Italy who recently started his own business.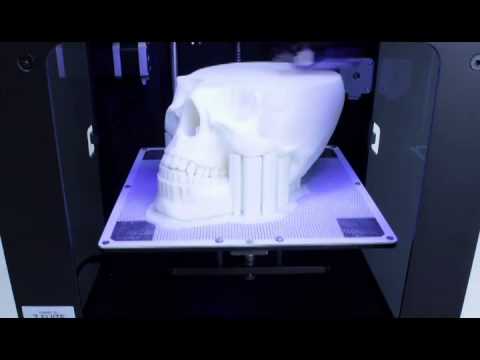 On his Simone | FNTSMN YouTube channel he shares his extensive knowledge about the technology as well as shows his awesome projects. Awesome is the right word for literally all of them, like for example his custom 3D printed penny skateboard that was already tested by a few famous skaters. He also makes various stunning guns and video games props which are 3D printed and painted to look like the real deals.
Do you know other 3D printing YouTube channels?
Sure you do!
Let us know in the comments which other 3D printing YouTube channels do you consider worth watching and recommend them to others.
TOP 10 Best 3D Printing YouTube Channels / YouTubers (2018 Update)
3D printing news News TOP 10 Best 3D Printing YouTube Channels / YouTubers (2018 Update)
Published on January 4, 2018 by Jamie D.
The 3D printing Youtube scene is healthy and growing. Some excellent content is being made by makers, start-ups, and YouTubers. This community helps inform people, as well as showing off the amazing things they have created via 3D printing through Fused Deposition Modeling and other technologies. We've gone through pages of searches, narrowing down our favourite YouTube channels, to make this list of our favourites. These include categories for makers, 3D printing businesses, and informative channels, for whichever you are interested in.
Makers:
RCLifeOn
His insane 3D-printed flamethrower was posted in our Top 5 videos of the week on Sunday, so we had to include RCLifeOn in our list of best YouTubers. The channel showcases high-quality, well-edited content around creating and testing new 3D-printed items, like the fishing rod shown below. This is a great example of how 3D-printing can be applied to so many different areas, such as RC planes and cars, t-shirts, and many more.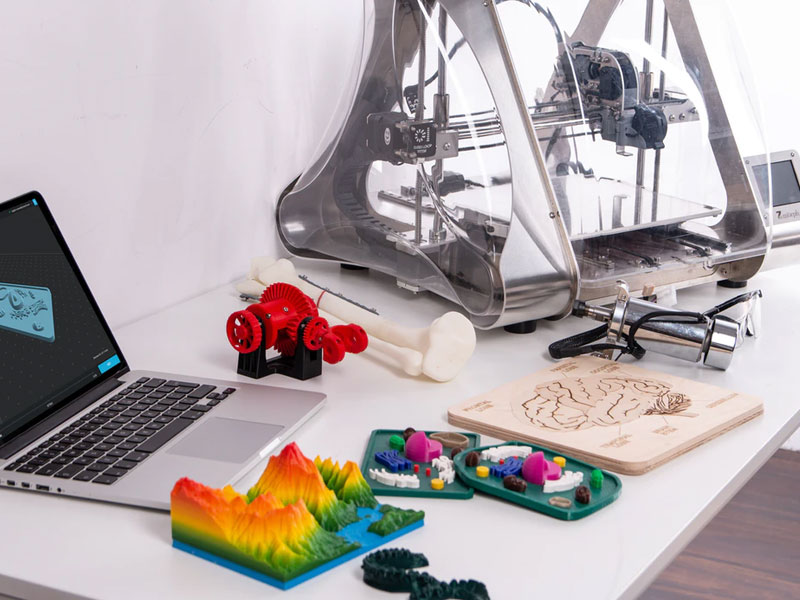 Ivan Miranda
Ivan Miranda's channel mixes "how to make" guides such as this rotary stamp below, with informative, high-quality content. These helpful tips and tricks videos help educate viewers, such as in his "how to troubleshoot a printer" video. This channel really takes DIY to the next level, too. Ivan has showcased a 3D printed violin, and tested the sound quality on video!
Josef Prusa
Josef Prusa presents a very informative tips and tricks-based channel, helping viewers make the most from their 3D-printers. Recently however, the channel has changed to showcase the new Prusa 3D printer and materials. The content is in-depth, detailed, and will help anybody learn more about 3D printing.
Maker's Muse
Maker's Muse is a popular channel (185K+ subscribers) that covers multiple areas within 3D printing. These videos range from rating videos, to "how to" videos such as to save resin, in addition to general news updates in all things 3D-printing. For anyone wanting to learn about more of the printers available (several reviews on the channel), to just wanting some 3D printing-related entertainment, this is a great place for it.
Make Anything
This channel contains some of the most detailed guides to create 3D models such as a chess set or a fossil, that we've ever seen. These very impressive videos are well-made, super interesting (the VR used to create the mammoth fossil below was amazing), and generally well worth watching!
Thomas Sandladerer
Containing a huge variety of 3D-printing content, Thomas Sandladerer's channel is a very interesting channel for everything related to the subject. These range from hairy lions, to how not to ruin your filament, and many other interesting videos. He even, after reaching 100,000 subscribers, 3D-printed himself his own YouTube play button before the real one arrived!
3D Printing Nerd
An aptly named channel, 3D Printing Nerd makes a huge amount of content, often several videos in a single week on the subject. These videos range from Q and A's, to niche builds like the Rick and Morty portal gun below, to comparisons of different printers. As big Rick and Morty fans, we thoroughly enjoyed the research on this channel.
Information channels:
TED Talks
TED Talks are well-known as very informative in many areas. There are also a number of talks on 3D printing. If you are interesting in gaining more knowledge in the area, this is a great channel to check out.
SolidWorks Tutorial
3D printing is not all glitz and glamour. Much time may need to be spent before the actual printing process. This channel includes hundreds of guides to recreating items digitally, providing great knowledge to people interested in 3D printing these things.
Start-ups and Companies:
Faraday Motion
A German start-up, Faraday Motion have created an amazing 3D-printed skateboard that we featured on our TOP 5 videos of the week on Sunday.
Their YouTube channel posts updates on the companies progress, and other social content from meetups.

3D Systems
3D Systems are a huge name in the 3D printing world. As a result, they have a large amount of very informative content about their printers, and general 3D printing-related content. Their videos help inform owners of their printers about various uses, tips, and capabilities of their printers.
Did we miss your favourite channel? Let us know in a comment below or on our Facebook and Twitter pages! Don't forget to sign up for our free weekly Newsletter, with all the latest news in 3D printing delivered straight to your inbox!
3D printer videos 3D printing YouTube channels
Want to see the work of experienced 3D printers? Here is a list of the best YouTube channels on the subject.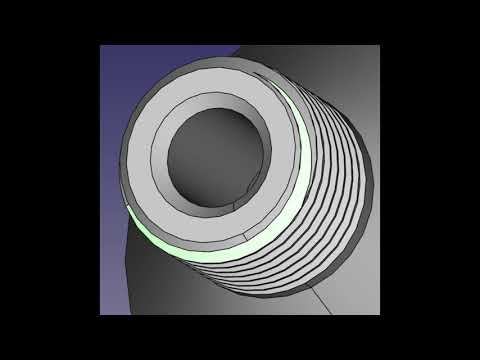 There's no doubt that YouTube's magical powers make it possible to create the most informative and visual materials about 3D printing.
Whether you're looking for tutorials, tips and tricks, product reviews, cool projects, or just curious, here's a list of the best 3D printing YouTube channels to watch.
Please note that the channels in the list are ordered by the number of subscribers at the time of translation. At the same time, the number of stories is indicated.

I Like To Make Stuff
Host: Bob Claget
Location: USA

Those who are interested in the principles behind 3D printing technologies, as well as woodworking, metalworking, electronics, etc.
Number of subscribers: 946 889
While 3D printing plays a bridging role on this hugely popular YouTube channel, there are many technological combinations here that allow you to realize the most incredible projects.
Claget talks about everything from Arduino to molds, supplementing his videos, if necessary, with a mention of the possibilities of using 3D printing. On this huge and unique channel, you can even find pudding-shooting gun projects, slot machines, snack machines, and more.
Total video: 158
The most popular video: How to Make A Secret Door / BookCase (5 474 210 Views)

Barnales Nerdgasm
,0002 9000 9000 9000 9000 9000 9000 9000 9000 9000 9000 9000 9000 9000 9000 9000 9000 9000 9000 9000 9000 9000 9000 9000 9000 9000
Location: USA
Who's watching? Anyone interested in 3D printing, gaming, cosplay, geek culture and retro tech.
Number of subscribers: 798 873
As you can guess from the name, this is a passion of a certain botanist Barnakula. His channel is a mixture of exciting 3D printing projects like Star Wars stormtrooper outfits, reviews of the latest tech and games, as well as personal stories about how the presenter left Microsoft after 15 years at the company, or how how he is engaged in fitness, struggling with excess weight.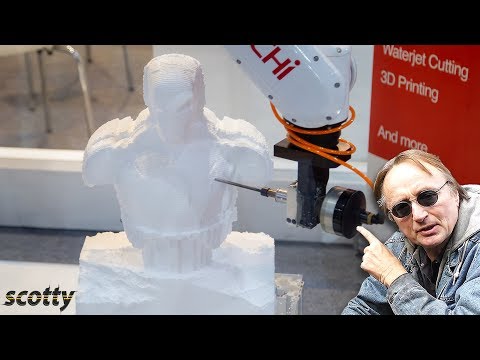 This man just gushes with energy, a sparkling sense of humor - and fans love it.
Total Video: 564
Most Popular Video: Best Gaming Room Tour v2.0 PC, XBOX, Racing Sim, Huge Screens, 3D Printer Much More (2,795,669 views)
9015 XRobot 13
Host: James Braton
Location: UK
Who's watching? Intermediate to advanced users who want to apply 3D printing to costume, cosplay and robot creation.
Subscribers: 424 819
James Braton's YouTube channel offers detailed, multi-part videos on how to make all kinds of robots and cosplay costumes. Sponsored by LulzBot, XRobots is the perfect place for anyone looking for complete and large-scale projects that require more than just pressing a button on a printer. From the Star Wars robot BB-8 to the Iron Man suit, comic book and sci-fi fans can 3D print almost anything through Braton's channel.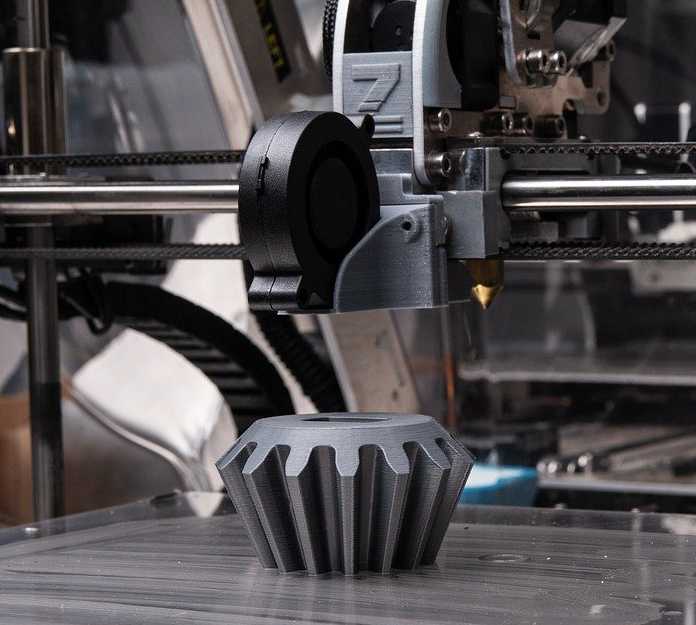 Total videos: 401
The most popular video: Howing to Build An Iron Man Helmet & Suit, Mounding, Casting, 3D Printing, Electronics (24 911 003)
9000 9000
Hosts: Bill and Brittany Doran
Location: USA
Who's watching? Those who want to use 3D printing technologies to create high-tech cosplays and items.
Subscribers: 127 002
Run by husband and wife Bill and Brittany Doran, this popular channel is probably the best place on YouTube to learn how to create your favorite items from video games, TV shows and movies. From object modeling to metal-look finishes, the Doran family will walk viewers through the process, and quickly.
Total video: 473
Most viewed video: Destiny Hand Cannon Foam Prop (642,654 views)

Make Anything
Host: Divin Montes
Who is watching:

USA 5

From beginners to advanced 3D printer users, those who want to explore what can be created with this technology.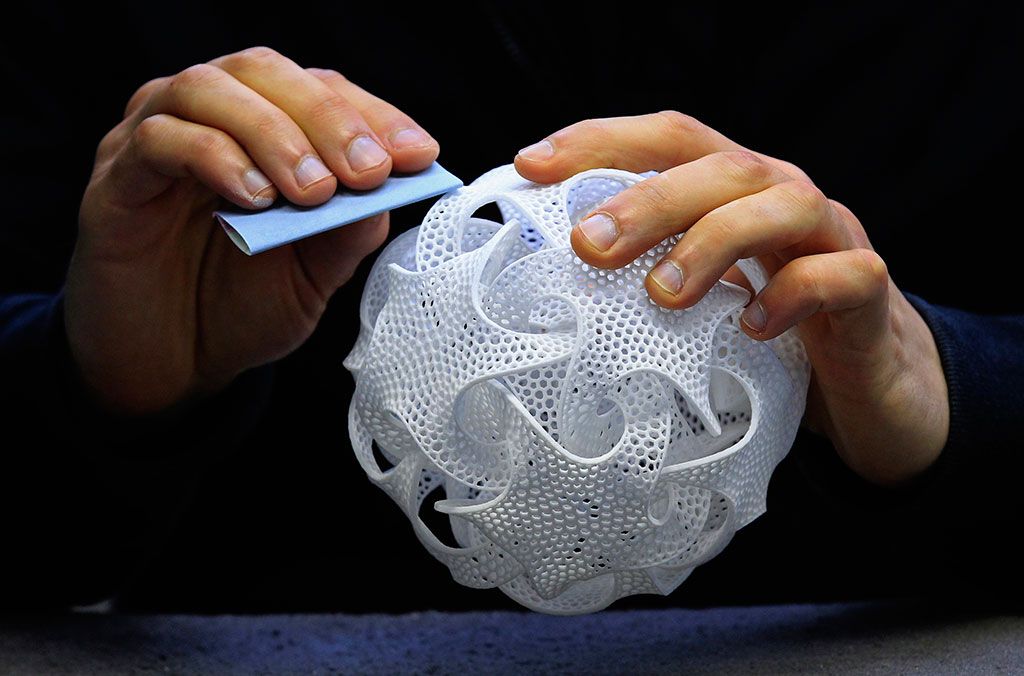 Subscribers: 45,599
This YouTube channel is the perfect place to get creative ideas and learn how to bring them to life on a 3D printer. Whether you want to build a working clipper or learn how to fix warped PLA printouts, Make Anything is here to help. Host Divin Montes does a little bit of everything, showing subscribers how to create optical illusions, upgrade a 3D printer, embed virtual reality into 3D prints, and more, among other things. Make Anything is a very useful channel for those who are just getting started with a 3D printer, as well as for those who have already learned something and want to use their device in the best possible way.
Number of subscribers: 45 147
Thomas Zahnladerer's channel is filled with informative videos about a wide range of consumer innovations. In the regular Tom's Review section, the author offers unbiased reviews of everything and everything under the sun, from desktop 3D printers to specialized filament.
There's also a Tom's Guide section that walks you through every step of the 3D printing process imaginable, including printer upgrades, heated beds, calibration, and more.
Total video: 189
Most popular video: Setting up auto bed tramming leveling tilt compensation! (172 440 views)

3D Printing Nerd
Holder: Joel Tilaling
Location: USA
Who looks? Those who want to learn the wonders of 3D printing, who want to create something fun and really useful.
Subscribers: 42,731
One of the most popular 3D printing YouTube channels, run by Joel Telling, an enthusiast who loves to create and teach. If you are looking for 3D models that the whole family can enjoy, if you are looking for detailed reviews, 3D Printing Nerd is for you. What makes Telling's channel especially unusual is the author's witty presentation and passion for this technology, which are visible in every episode.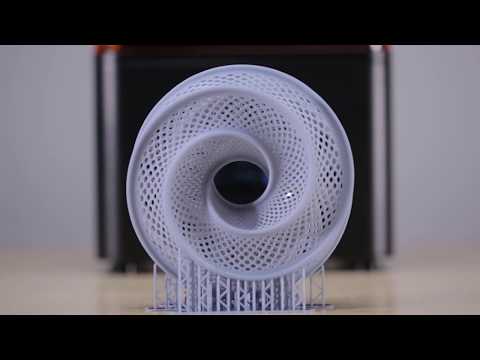 Total videos:

Number of subscribers: 36,722

When it comes to choosing a particular 3D printer, 3D scanner or modeling program, Angus Divson's Maker's Muse channel can save you a lot of time. Creating his objective reviews, the author thoroughly tests 3D printers and filaments. The additive technology expert also gives advice on how to optimize 3D printing, talking about the correct preparation of CAD programs, the slicer, the printing process and its behind the scenes.

Total video: 234

Most viewed video: Make your 3D Printed parts look professional with Acetone and a Rice cooker! (172 229 views)


PRINT THAT Thing

Holder: JWALL

Location: USA

Who is watching? Beginners who want to learn how to 3D design and print and who like learning with a sense of humor.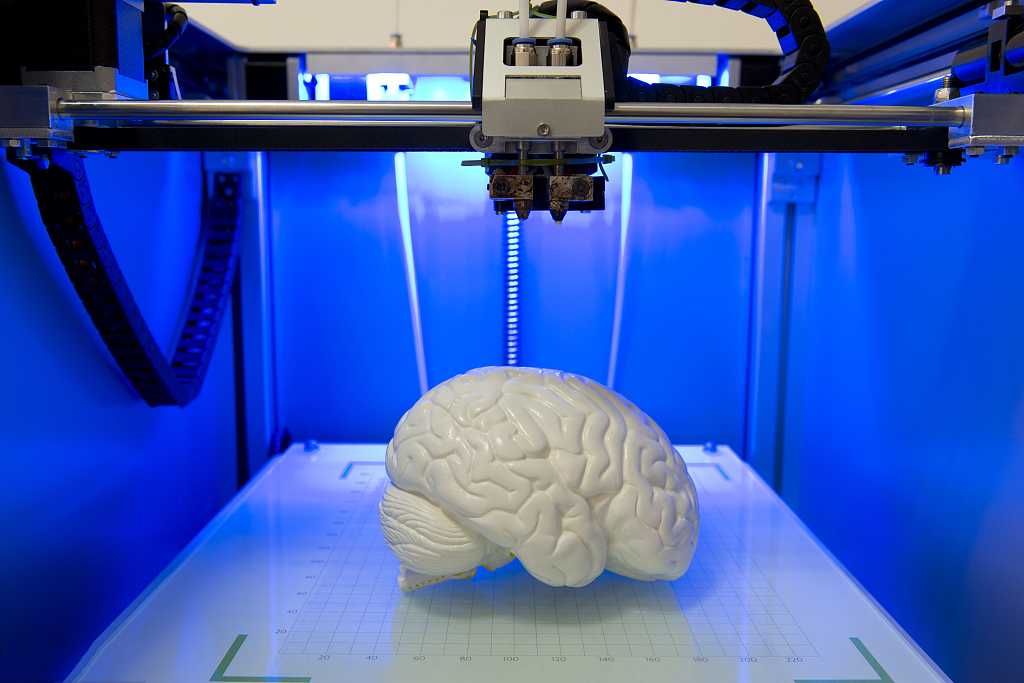 Subscribers: 13,618

If you want to have some fun and learn all the tricky stuff behind the magic of 3D modeling and printing, this channel is definitely worth checking out. Here you have sex toys, and armor for a cat, and all sorts of things that the violent fantasy of the author gives rise to. In his videos, Jwall also explores the cutting edge of 3D printing technology and shares unique information with viewers.

Total video: 42

The most popular video: Vaginas, Robots, & 3D Printers (448 242 Views)

Chep 3D Printing

9000 9000 HOLDIC: Chucks Hellebu

Who is watching? Beginners who appreciate every moment, from the very first steps in design to the final object on the printing table.

Number of subscribers: 12 142

If there is a lack of humor and revelations in this channel, then all this is more than compensated by the knowledge that the author gives.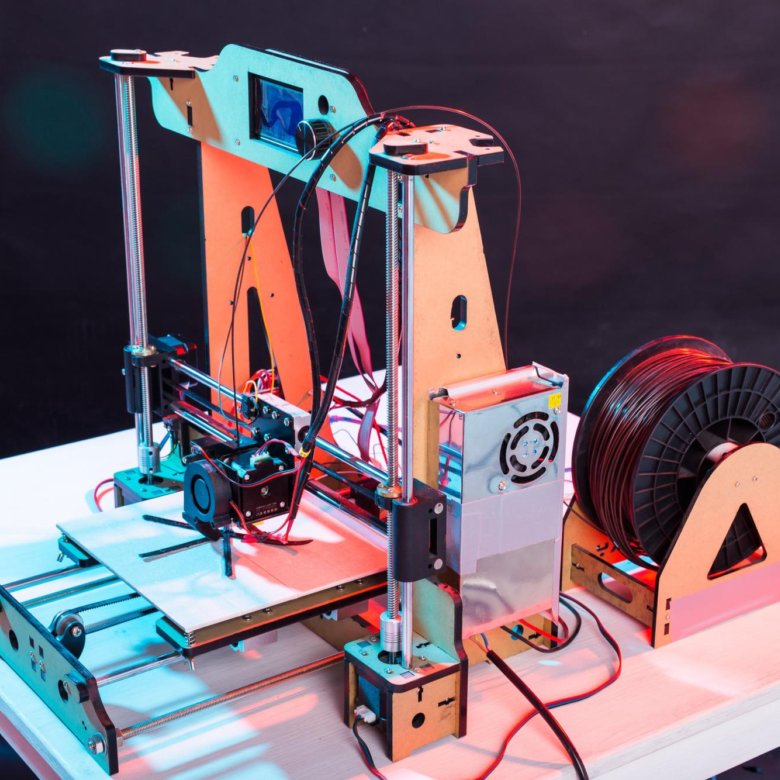 In terms of 3D printing education, this channel leaves no questions unanswered. These exhaustive lessons look like lectures at a university, not a YouTube channel, with the author especially shining with knowledge in the weekly Filament Friday column. The project is aimed at those who want to understand something more than just the basics of 3D printing and realize the possibilities of this technology.

Total video: 171

The most popular video: Metal Inserts on A 3D Print (52 238 views)


SEXY CYBORG

9000

Personal Location: China

Who's watching? 3D printing enthusiasts and techies who want a cultural experience from this brilliantly intelligent Chinese girl.

Number of subscribers: 11 233

One might think that all these more than 10,000 subscribers of the Sexy Cyborg channel are the merit of only the cuteness of the presenter Naomi Wu, but it is worth watching at least one episode, and it becomes clear that the brains of The girls are just as attractive.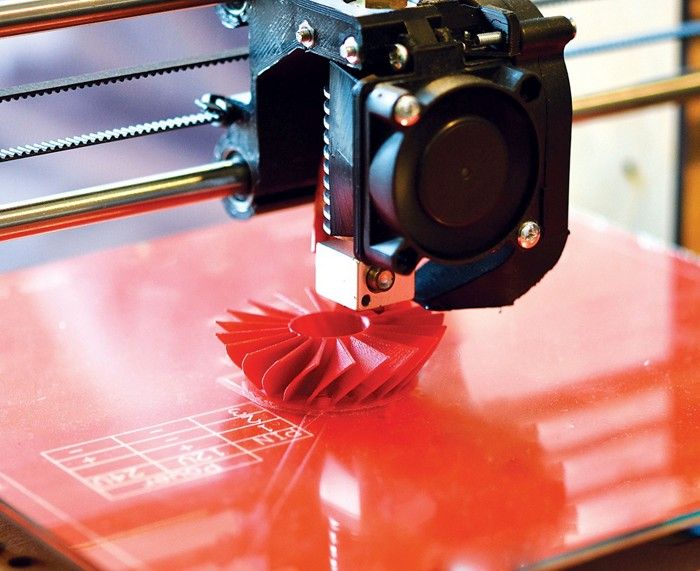 Sexy Cyborg is different from most 3D printing YouTube channels. Naomi creates a unique cultural immersion into the life of a Shenzhen girl by immersing viewers in her normal day as she talks about 3D printers, creating unique accessories or visiting 3D workshops and specialty cafes in her city of 11 million.

Total videos: 18

The most popular video: Infinity Skirt Build (321 178 views)


Kirby Downey 9000 9000

KIRBOMI KIRBO KIRBO KIRBI UK

Who's watching? Beginner and advanced 3D printer users who enjoy creating items and weapons from their favorite video games.

Subscribers: 9880

If you're as passionate about 3D printing and gaming as Kirby Downey, the YouTube channel of the same name is for you. The London-based designer shows you how to create the appropriate objects and weapons from the very beginning.
His favorite games are Overwatch and Destiny. All models that the author shows, as well as the clips themselves, can be downloaded from MyMiniFactory.

Total videos: 63

Most popular video: Timelapse of Thunderlord Replica from Destiny for 3D Printing (266 439 views)

Richrap

9000

Location Those who are immersed in open source, who already have RepRap or only have plans to build it yet.

Subscribers: 7415

The RichRap channel is for open source RepRap owners who enjoy building, modifying, creative and innovating. However, Richard Horn is not just about creating RepRap kits and talking about them. Many episodes are devoted to experiments with printer elements and materials. So, for example, the author made his printer multi-color, came up with a wonderful "children's" set "Dad and Daughter Kit Build", his clips miraculously inspire the search for new possibilities of 3D printing.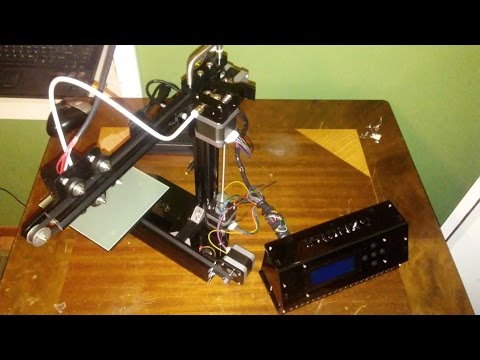 Total video: 84

The most popular video: Reprap 3DR DELTA 3D Printer (286 371 View)
FNTSMN
ME
Who is watching? Design savvy individuals seeking advice from one of the most respected designers in the 3D community.
Number of subscribers: 7077
On Simon Fontan's FNTSMN YouTube channel, you can learn the entire 3D printing process, from unpacking your purchased printer to materializing your first colored objects. This 3D designer's imagination knows no bounds, with a myriad of projects including cosplay costumes and printed skateboards.
Total videos: 151
Most viewed video: Fiora Baguette for Soaz from Origen Team! (76,655 views)

The Hot End
Host: Anthony Martin
Location Australia
Who's watching? Beginners and experts alike, anyone who wants to expand their knowledge of all aspects of this technology.
Number of subscribers: 6889
This is perhaps the strangest of all YouTube channels about 3D printing. Anthony Martin and his father and co-host John skillfully give their reviews a touch of scandal. In almost every episode, heavy metal sounds and good graphics are shown, the presenters of this channel can be imagined as tattooed motorcyclists. Like it or not, the Martins are famous people in the world of 3D printing.
Total videos: 133
Most viewed video: A brief look at Simplify 3D! Is it worth it? (18,896 views)

Hoffman Engineering
HOOD: CRYSTOPHER HOFFMAN
Location: USA
Who watches? Beginner to intermediate level, here you can gain experience in mechanics and digital, 3D scanning and 3D printing.
Number of subscribers: 5437
The perfect channel for a mechanical engineer who wants to get the most out of their 3D printer.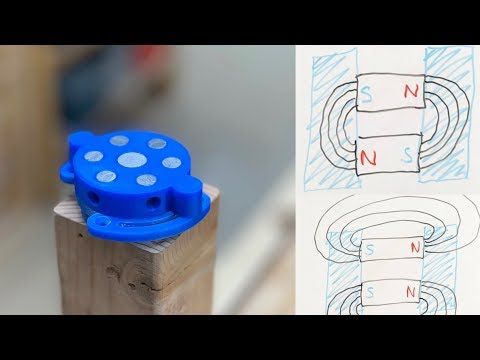 Christopher Hoffman goes into detail about CAD software, specialty plastics, and how to optimize every step of the printing process. His project is multi-faceted and informative, a great source of knowledge to help you understand how to use 3D printing in business, how to scan, how to work with electronics and create functional objects.
Total video: 89
The most popular video: 3D Scanning at Home Using An Xbox Kinect (163 139 Views)

Daniel Norée 9000 9000 9000 9000 9000 9000 9000 9000 9000 9000 9000 9000 9000
Location: Sweden
Who's watching? 3D designers and enthusiasts looking for ideas to take their 3D printing experience to the next level.
Number of subscribers: 4104
This YouTube channel is for designers and 3D printing enthusiasts who want to achieve something new. The author talks about printers and types of plastic, shows step by step everything he does in his design work, as well as for his hobby - radio-controlled cars.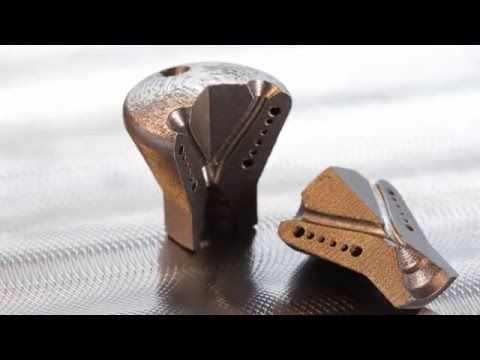 The most interesting section is Build With Me. Here, the Swedish designer talks about how he prints and assembles working radio-controlled cars.
Total video: 120
Subscribers: 3887
If you're looking for a way to turn your sketch into a 3D model, or if you're looking for the perfect finish for your model, Chaos Core Tech is full of in-depth videos of useful and sophisticated projects. Experienced programmer Garrett Kearney uses 3D printing technology to build robots and craft all sorts of items. In this channel, the whole process is considered in detail in full - from designing models to painting itself.
Total videos: 136
The most popular video: 3D Printed Citron from Plants vs Zombies: GW 2 (19,858 views)

3D PRINT - Tech Design Design
Host: Anton Monsson
Location: Sweden
Who's watching? Beginners who care about every step, from drawing to print.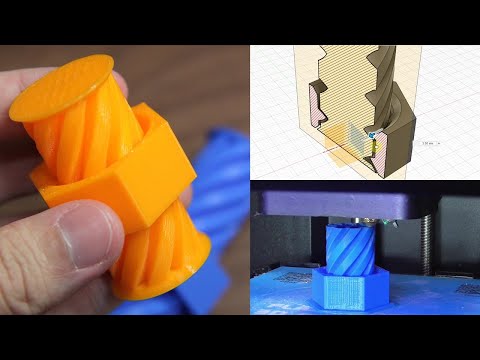 Number of subscribers: 3783
This is a great YouTube channel that helps you combine your creativity with 3D scanning and 3D printing. Anton Monsson offers in-depth videos on 3D design software, explores specialized 3D printing filaments in detail, and shows you how to get the most out of your printer's functionality.
Total video: 149
Most viewed video: Artec EVA 3D-scanner - Unboxing and Start Up (27,025 views)
Neatherbot
Host: Austin Niteri
Location: USA
Who is watching? Advanced users and experts who want to get the most out of their existing hardware, from hot ends to fans.
Number of subscribers: 3419
In his channel Austin Niteri not only talks about the inner workings of 3D printing technology, he also shows step by step how to combine the resulting printouts with Arduino and other devices.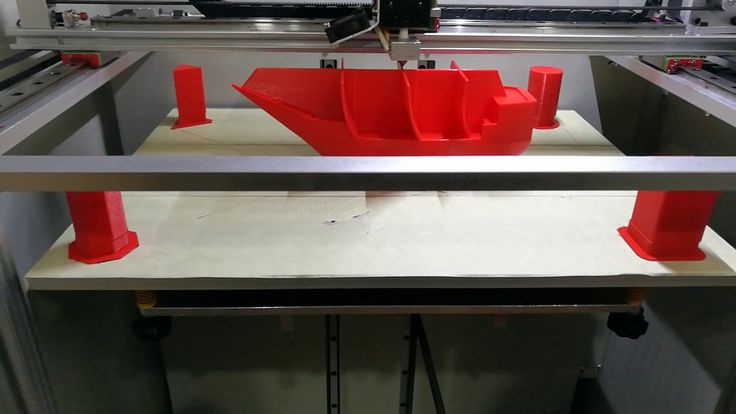 NeatherBot has plenty of episodes for beginners, but most of the clips are about combining 3D printed objects with electronics. Along with some tricks and flying drones, the author gives good advice on 3D printer components, filaments, and how you can upgrade your desktop printer.
Total videos: 53
Most viewed video: Review Ninjaflex Filament (136,479 views).
bought a printer? Cheat sheet for beginners
No. At first I saw a printer from a friend, and ... caught fire.
Began to storm Youtube. During the month, in my free time.
The article is intended for beginners, contains links to the necessary sources and answers many questions. A more detailed guide can be found on the Internet, including here: https://3dtoday.ru/blogs/lemden/guide-beginners-what-to-do-with-the-printer-after-the-purchase-explana
Here I offer a short version with answers to those questions that are not on the surface.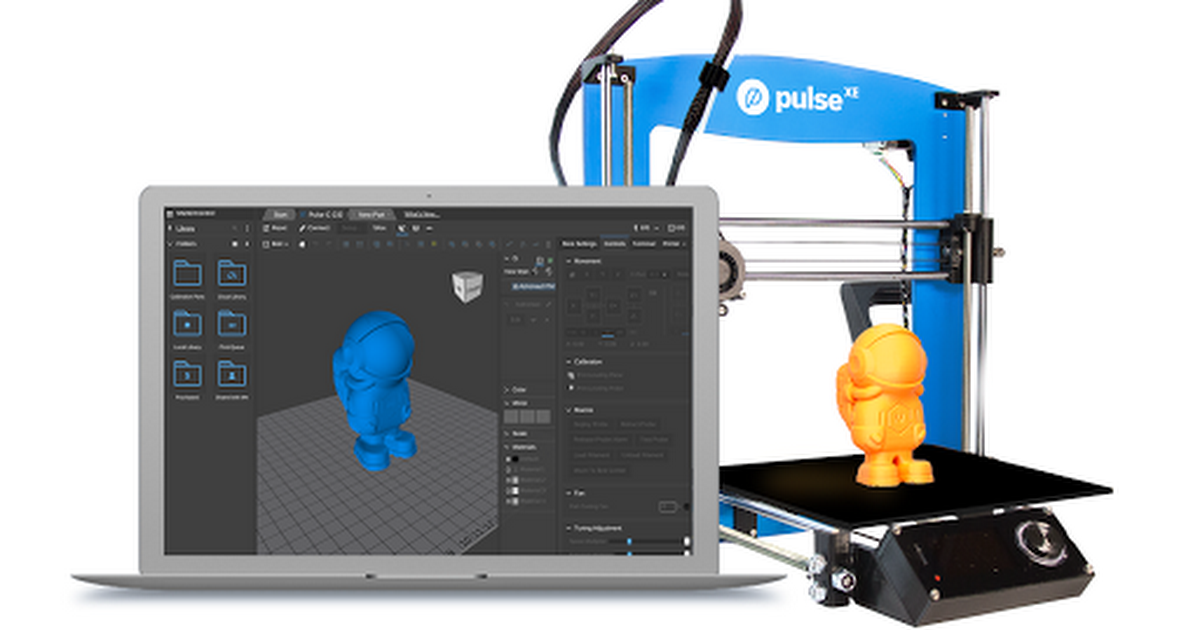 Such a cheat sheet.
What to see to dive into 3D printing?
Imbued with useful knowledge, I singled out for myself several authors, with whom I recommend starting your path too. I watched a lot of repetitive and similar questions that do not arise from those who watched the thematic videos of the channels listed below:
https://www.youtube.com/c/SorkinDmitry
https://www.youtube.com/c/SIBMAKER
https://www.youtube.com/c/ChuchaTV3D
https:/ /www.youtube.com/channel/UCxZiY2jvqSGqVJLJoNmSUcg
https://www.youtube.com/c/Technary Corner
https://www.youtube.com/channel/UCzAx6cyo5aQFQLm5L89gnlw
https://www.youtube. com/channel/UCAI40Wsj_DG2a-srtVqO-HQ
I realized that a 3D printer is a collection of knowledge that has been accumulating and gathering dust so far: electrical engineering, physics, mathematics, drawing, programming. What exactly you need to know - outlined in a separate article, so as not to stretch.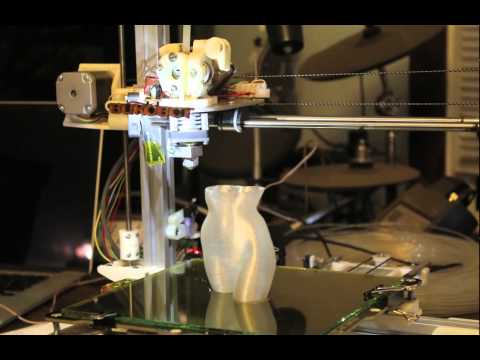 How to choose a printer?
My choice, as a combination of information from viewed videos and recommendations from friends, fell on two models: Creality Ender 3 and Flying Bear Ghost 5 .
Based on my conditions, the semi-closed case Flying Bear Ghost 5 suited me better, so that the space occupied by it had a limit closed by walls - protection from children's hands and the ability to sew up the case with additional panels.
If you have purchased a different printer, then most likely some of the materials below may not be suitable for you.
How to buy a printer?
And now, for the new year, the stars converged, there was both a desire and an opportunity, and Aliexpress offered a good discount. Ordered for 18 thousand. Any other offers start from 25 thousand. This is my first expensive purchase on Ali, so there were concerns. I ordered it on January 4th, and on the 8th it already fell into my hands from a warehouse in Moscow.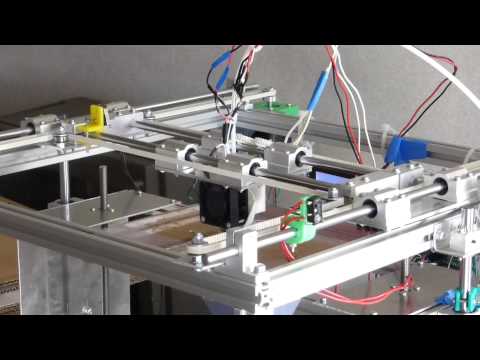 I did not have to pay customs duty, the goods had already been cleared through customs. If the printer was traveling from abroad, you would have to pay an additional fee to the courier or directly at the post office upon receipt. Everything is not so scary, as I found out, and convenient.
What is important to do before buying a printer?
1. Find and agree with cohabitants a place for the printer. It's not always easy, trust me. To avoid conflicts - do it in advance. The overall dimensions of the space occupied by the printer are indicated on the seller's website. For FBG5, the occupied space has the following dimensions: 39x44x58 cm (WxDxH), taking into account the protruding parts and the coil hanging on the back wall. Legs can confidently stand on a rectangle 380x335 mm. The length of the power cable (standard computer replaceable cord) is only 1 meter.
2. Find a place to store small things from the printer: spare parts, tools, containers with alcohol and 3D glue (or whatever you are going to smear the table with, if you are going to).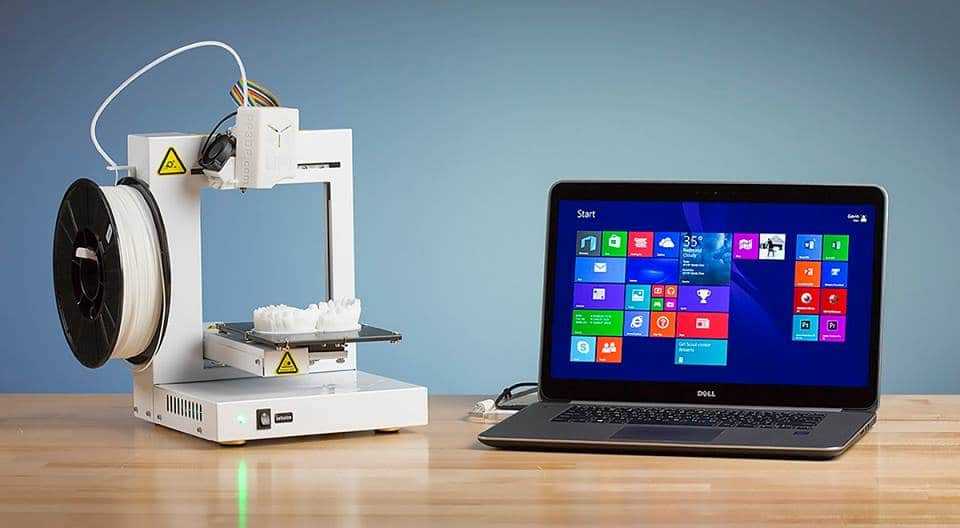 Of course, taking into account the inaccessibility for children, if any.
3. Buy an organizer for small things (better after buying a printer, when you understand the size that suits you).
How to assemble the printer?
Do you remember when you and someone were binge building a new Lego set or something like that? Wow, it's the same thrill. I invited my brother over and we had a great time from the box to the first print. The printer was assembled according to the Russian video instruction https://www.youtube.com/watch?v=lXEG-zxVcXY in two parts. 20 minutes of video stretch to about 2 hours, if you do everything carefully and slowly. All the important points in the video are chewed, but in order not to disassemble the printer back later, I would add a few more tips from myself to them.
By the way, the kit comes with a set of disposable tools necessary for assembly made of plasticine 3 steel, so it is worth purchasing spare hexagons for 1.
5, 2 and 3mm , they will be needed where you need to tighten the complete screws tightly. I bought Dexter hexes from the green store and they passed all the necessary tests.
What else needs to be done during the first assembly of a 3D printer, so as not to disassemble it again later?
1. Buy lubricant in advance. Litol-24 is suitable, but a more interesting one is also possible (lithium grease " Center Grease OIL EP 00 " or " Multifak EP2 ").
2. Look under the hood and take pictures of everything, and also stretch all the screw connections of the wires and check the adhesion of all the chips). First of all, you will find out if you have removable drivers.
3. Lubricate guides and bearings (they come from the factory "dry"), as they say "tightly stuff with grease" (this and more, it is useful to preview https://www.youtube.com/watch?v=tMZQjHTBGfE and https://www.youtube.com/watch?v=-aV87Z2iBbc)
4. Align axles (more info https://flyingbear.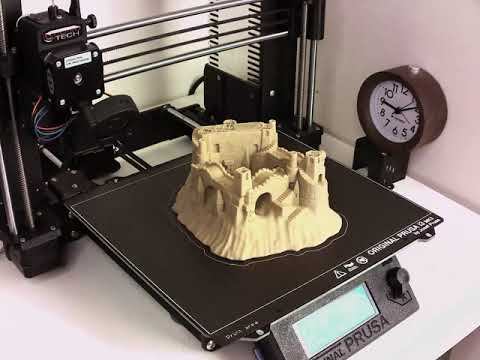 info/ru/solutions/build-problems) -tension-belts)
6. Pull all visible screws
7. Look under the hood and take a picture of everything (useful in the future)
and who to consult about 3D printing?
While watching the video from the beginning of the article, in the descriptions I came across links to thematic groups where professionals and beginners exchange experiences. Of course, it's better not to ask "stupid" questions and not ask for treatment from a photo, but who will stop you (although sometimes this is punishable by ignoring or even a ban). The answers to such questions have already been chewed many times by all the authors in their videos. Often, the answer to your question will only consist of a link to the desired video.
Communities Vkontakte
https://vk.com/flyingbearghost5
Telegram chats
https://t.me/K_3_D
https://t.me/Ghostbustersss
What sites should I bookmark?
While studying my questions, I have accumulated some reference mass of useful sites, which I share with you.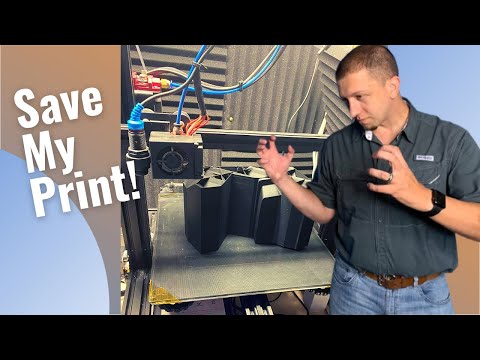 https://3deshnik.ru/wiki/index.php/Main_page
https://3dradar.ru/post/3dprint/
https://flyingbear.info/ru/mods
https:// amperka.ru/page/flying-bear-ghost-5-first-print
https://cvetmir3d.ru/blog/poleznoe/instruktsiya-po-sozdaniyu-makrosov-pri-workote-s-3d-printerami/
Shops
https://3diwell.com/catalog/Extruders/
https://trianglelab.net/products/
https://3dslon.ru/
https://www.rrf3dshop.ru/
https://amperka.ru
https://creatorplanet. com/
https://letfix.ru/
https://spb.krep-shop.ru/katalog/bolty_i_vinty/din_912_2/
https://sunday-3d.store/
Sites with 3D models
https://3dtoday.ru/3d-models (since you are here)
https://www.thingiverse.com/ (the second name is "the well-known site", it is also "tinge")
https://www.prusaprinters.org/prints/83628-print-in-place-bag-clip/files
https://www.baizhongyun.cn/home/index
https: //the3d.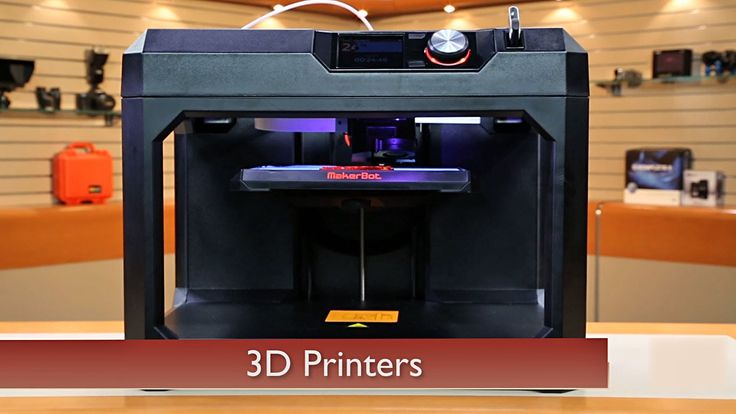 ru/Catalog/Typ/1
https://www.yeggi.com/ (search engine for different sites with models)
Plastic stores
https://www.ozon.ru/category/plastik -dlya-3d-printer-15794/ (start here)
https://www.fdplast.ru/plastik-dlya-3d-printera/
https://www.sopytka.ru/products/prutki-dlya-3d-printera/
https://plastik-nit.ru/
https://bestfilament.ru/
Where and what kind of plastic to buy to start?
Do not believe it - Ozon will be enough for the first time. Here is a direct link to the category https://www.ozon.ru/category/plastik-dlya-3d-printera-15794/
But take your time. A complete reel of plastic is enough for you to print a bunch of little things, practice and calibrate the printer. Personally, I was surprised that such a small coil was enough for so much.
While you are getting used to it, a new big coil will arrive.
Of course, I advise you to start with PLA, as the easiest material for beginners.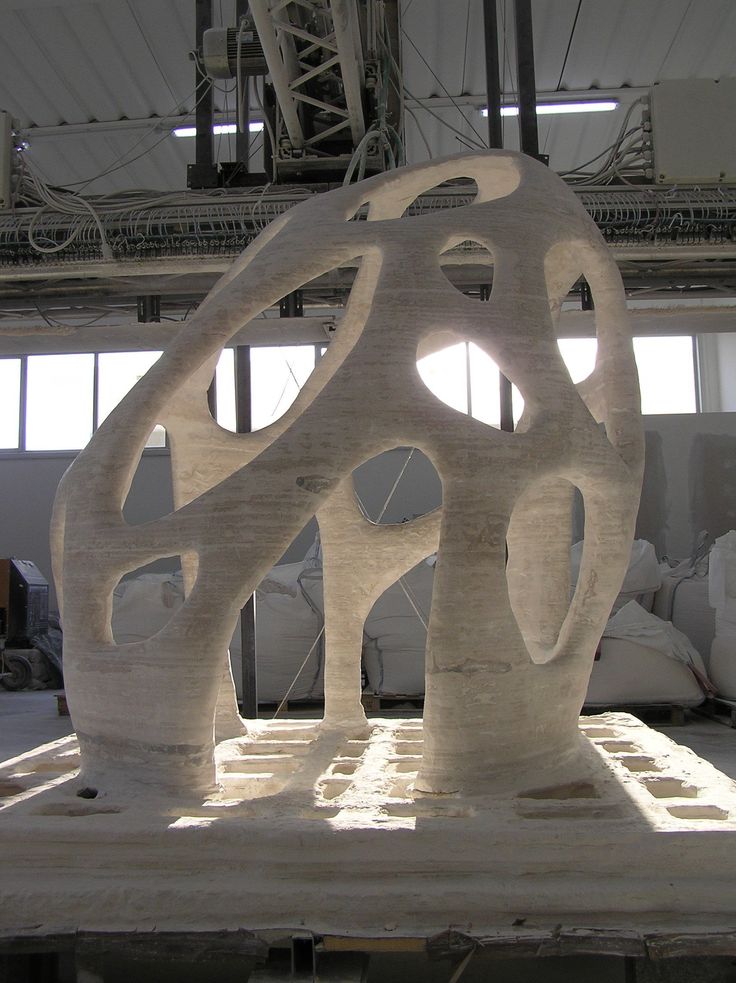 And if you need something stronger and more resistant to atmospheric phenomena, then purchase PETG. ABS - at the start, it definitely won't suit you, besides, it gives out toxic fumes when printing and it's highly not recommended to print it in the house without a special hood. He will also need warmth and dryness, which in the drain will be difficult to achieve.
In detail, almost all types of plastics that you can print can be found in video : https://www.youtube.com/watch?v=CzgOCkJbcxE
And there is also a detailed article about most plastics: https:/ /top3dshop.ru/blog/podrobnyj-gid-po-vyboru-plastika-dlja-3d-pechati.html
Which company (filament manufacturer) do you prefer?
Know that one of the highest quality products, and the most expensive - "Bestfilament".
The pros also often print FDPlast and Filamentarno.
It is better to consult in chats.
It all depends on your needs. They praise the domestic manufacturer "NIT".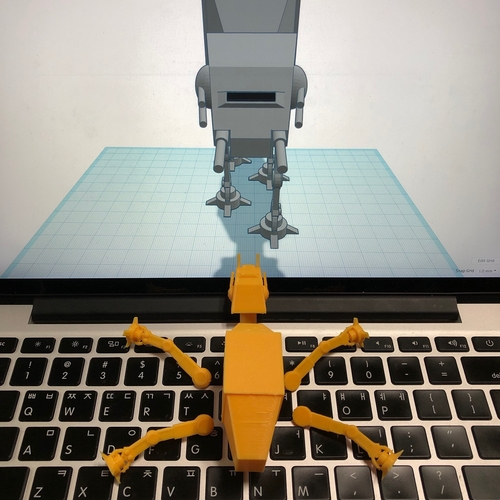 What is the first thing to do after assembly? Calibrations!
When the printer is assembled taking into account all of the above, well, or at least taking into account the minimum that was in the assembly video, then you can print the first model.
In order not to dive into the intricacies of preparing models for printing ("slicing" or cutting), there is already a file ready for printing on the memory card. And print it. For today, that's all you need. For about an hour you will enjoy watching the movements of the printer, find out what sounds and how loud it makes.
Tip: At first, plan any printing for the day. By no means in the evening or at night (if at home), because if the print takes longer than expected, then you and your bedmate will not enjoy being near the printer. Expect that small models will be printed in 1-2 hours, and large ones (or with complex patterns) up to 9 hours or more. For FDM printers, this is normal.
This is about the moment when you realize what "screaming" motors or "loud drivers" everyone was talking about and climb into the online store to order "quiet" TMC2209 drivers.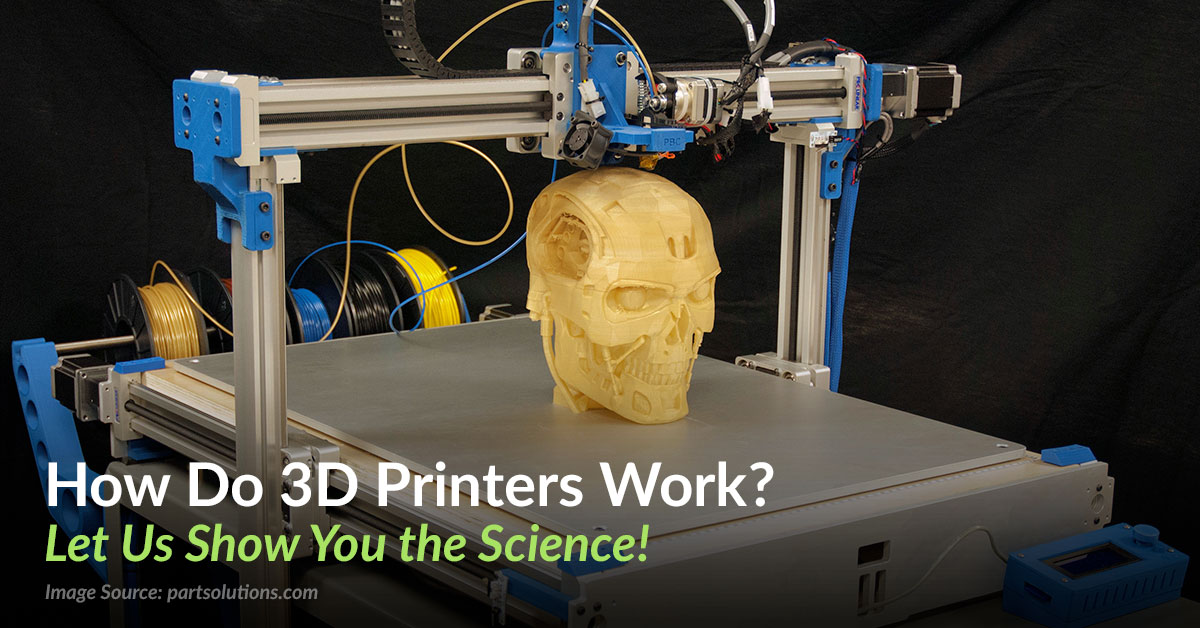 In any case, after assembling the printer, there are calibrations.
I divided them into two types - basic and advanced.
Basic calibrations
Calibration of the table (or "bed", as you like) IMPORTANT : calibration is done hot! i.e. the extruder and bed are heated to operating temperature before calibration - the one you will be printing on most of the time. If the temperatures are higher, then the calibration will need to be repeated already for it. When calibrating, either a high-quality probe or a plain sheet of paper is used. During the calibration, they try not to touch the table. Very detailed about why and from what in this video: https://www.youtube.com/watch?v=uROS3xOac1o
This is the minimum, without which it would not be worth starting printing, so as not to be disappointed in quality. PID calibration of the table and hot end It is done easily by sending a specially prepared file with a G-code for printing. Details are sorted here: https://www .youtube.com/watch?v=aizbpcZ7LU0
Calibration of extruder steps This is done in two steps. Well described in the video: https://www.youtube.com/watch?v=Mga_ezYDTNI
Then there are advanced calibrations that require accurate measuring tools (micrometer and caliper) and printing of calibration models. In addition, they will need to be selectively repeated for each new filament that you thread for the first time, because. these calibrations depend on the properties of the chosen plastic.
Test models can be found both in references in thematic videos and in articles, for example in this one: https://3d-diy.ru/wiki/3d-printery/luchshie-modeli-testovoj-pechati-3d-printerov/
Calibrations for a specific filament:
Flow https://www.youtube.com/watch?v=Mga_ezYDTNI
Accelerations and jerks https://www.youtube.com/watch?v=t5dJHWF -RGo
Temperature and retracts https://www. youtube.com/watch?v=QNUZIsTMQb0
Linear Advance Only available on custom firmware and Direct extruder. You have Bowden - put up with it, for now. /drive/folders/1ZUuk_V8Bdn0Vt0OC19J2wQ0Nd3v5MbL4

First, you will need to identify your motherboard.

Personally, after updating from 5.8.4 to 5.8.7, I lost the buzzer. He stopped emitting signals of different frequencies, and instead of them began to issue quiet clicks.

Read more about the boards in the article: https://sergey1560.github.io/fb4s_howto/mks_board/

Do I need another (custom) firmware?

Only when you start to miss the power of your printer. Not earlier. Don't complicate. Enthusiasts have already done everything for you and there are options for advanced firmware. You can easily find them on the sites, links to which I left above.

I have already tested one of them and can recommend it as a working option: https://github.com/Sergey1560/Marlin_FB4S/releases

A little about WiFi on the printer

It will be useful to know that the module installed in the printer is only able to work with one connection (connection). It will not be possible to simultaneously connect to it from two programs (different or identical).

WiFi on the printer can be configured through the built-in web interface, but you need to know the IP for this. There is nothing else to configure in this interface.

I strongly recommend that you bind the MAC address of the printer to the issued IP on the router in the LAN -> DHCP settings so that it becomes permanent for it (the same one was always issued). It will be difficult to use the hostname of the printer.

What software do you need to use the 3D printer?

Slicers

Prusa Slicer https://www.prusa3d.com/page/prusaslicer_424/ Its interface is simpler than that of Cura, and in general, it is more convenient to manage settings with it. MKS WiFi plugin does not work (as of January 2022) with FBG5 5.8.7 firmware The plugin itself can be downloaded from the author: https://github.com/ArtificalSUN/MKS-WIFI_PS_uploader
Cura https://ultimaker. com/software/ultimaker-cura the "Make beautiful" button, which will do everything for you. The MKS WiFi plugin installed from the marketplace (inside the program) works with any firmware version. True, it may not always connect to the printer from the first start, and the program just needs to be restarted, but if it is connected, it will not turn off, even if the printer is turned off and on before sending the job.

...and all the other slicers, there are many of them, but at first they will not help you. Some are paid, some praise waders from their swamp, but in fact, the above options will help you start to comprehend the art of slicing.

In the review, you can find out which sites and programs can still be useful: https://www.youtube.com/watch?v=Q9PlMvpEnKs

How to better configure slicers, it is useful to watch in the video:

Prusa Slicer https:/ /www.youtube.com/watch?v=BMbgFgzPcG8
Cura https://www.youtube.com/watch?v=GInpsJu8bZE
General stream about the nuances https://www. youtube.com/watch?v=Tu-ropzwhco&t=7872s

For tuning and testing

Repetier-Host https://www.repetier.com/download-now/ To send commands to the printer and monitor its status. To connect via LAN, specify the printer's IP and port 8080

0818 for starters. They are built into Windows 10

Fusion 360 To get the free version, just go to https://www.autodesk.com/products/fusion-360/personal, click GET STARTED, fill in the details and get a free license! And here you can learn the basics from the video https://alexgyver.ru/how-to-get-fusion360/

Is slicing an art?

Yes, in my opinion, only having a certain experience and understanding the features of your printer can you successfully select print settings the first time. "Successfully" emphasize. Precisely fortunate, because it is almost impossible to pick them up "correctly". This is due to the individual characteristics of each instance of the printer, even within the same model.

It's like a professional photographer who has become close to his devices and, without looking at the switches, sets the desired modes so quickly that he manages to catch the "same shot" on the fly. This skill is gained only by experience. And for beginners it is very useful to peep how others do it.

Quality printing is the way of the samurai. You need to achieve harmony with your printer and plastic. Crab Lab Group

Common Printing Problems

The repeated printing problems that beginners have are also answered many times. You can search for your problem and its solution in the following articles:
https://3dpt.ru/page/faq in Russian
https://github.com/AndrewEllis93/Print-Tuning-Guide in English
and videos:
https://www.youtube .com/c/FLYINGBEAR3D Official Flyingbear channel (they don't have a website)
How to change the filament
It's not surprising to fill it, but it turned out to be not trivial to take it out, for example, for replacement.