Rapidshape 3d printer
D50+ - Rapid Shape
The D50+ is our new workhorse for printing any indication. With a print range three times (!) larger than the D30+ and the optional, patented separation unit, you can catapult the number of pieces per day many times over. Your printed parts are automatically separated from the build platform after printing is finished and collected in a big collection basket. The next print job is then started immediately, without manual intervention. An Automated Refill unit ensures that there is always a sufficient level of printing material in the reservoir.
RS wash and RS cure
:
Clean and cure your parts directly after printing with the RS wash and RS cure post-processing units for an optimal and validated end result.
Performance Parameter
D50+
D90+
Build volume (L x W x H)
231 x 130 x 300 mm
231 x 130 x 100 mm (ASM active)
232 x 137 x 80 mm
Native pixel
+/– 30 μm
+/– 23 μm
Wavelength
385 nm
385 nm
Temperature
Regulated up to 35° C
Regulated up to 35° C
Resolution
4K
4K
Dimension (W x D x H)
600 × 570 × 1660 mm
443 x 625 x 1593 mm
Connections
WLAN, Ethernet, USB
Ethernet, USB
Control
10" touchscreen
10" touchscreen
Features
:
Printing dental parts for dental laboratories half automatically.
Remote access and the automatic separation module (ASM) allow you to produce multiple print jobs in a self-determined sequence one after the other (Job Queues) without having to remove the building platform from the printer and detach printing jobs. In conjunction with the open system for different printing materials, the D50+ offers more flexibility in the printing process.
The Material identification function (RFID) allows easy access to material information of validated materials via a sensor, ensuring compliance with medical guidelines. Printing with consistently high printing quality and the realization of thinner support structures is made possible by our integrated patented Force Feedback Technology.
It measures the forces acting on the component for improving efficiency of the workflow and shortening delivery time. In order to guarantee fast and high-quality printing even with resins, the resin temperature control enables the D50+ to control and, if necessary, regulate the temperature of the resins.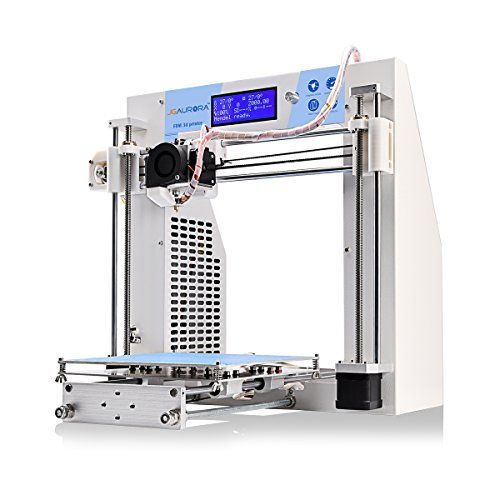 In addition, the automatic refill unit ensures that there is always enough printing material in the reservoir so that the printing process is continuous.
With the included knowledge center access, you can help yourself with FAQ, media and data information for questions regarding your 3D printer. If this is not enough, a worldwide service team is at your disposal.
Automatic Separation Module (ASM)
Automatic Resin Refill unit
Open System
User friendly
3D Printer Product Line for making Dental Parts
.
Download our dental brochure with all facts about the current portfolio
ENGLISH DEUTSCH
Contact us and we will forward you to a sales partner in your area.
Contact
Address
Römerstrasse 21
71296 Heimsheim
Germany
Contact
+49 7033 309878-0
*protected email*
Office hours
Monday till Friday
8:00 a.
m. – 16:00 p.m. (CET)
D30+ Rapid Shape GmbH Rapid Shape GmbH D90+
Rapidshape D20+ Desktop Dental 3D Printer for Clinics
Plug and Play Desktop 3D printing for Dental Clinics
Home Products RapidShape D20+ Dental 3D Printer
THE RAPIDSHAPE
Affordable 3D Printing for Dental Clinics
The Rapidshape D20 desktop 3D printer is an affordable open-material system perfect for dental clinics and chairside applications.
View Video Brochure Request Demo Request a Quote
Overview
RS Wash
RS Cure
Applications
Specifications
A Chairside Solution for Digital Dentistry
The Rapidshape D20 dental desktop 3D printer is the perfect entry point to the world of digital dentistry, With an easy-to-use interface and an open material or cartridge-based system, you can easily start producing high-quality dental models in-clinic.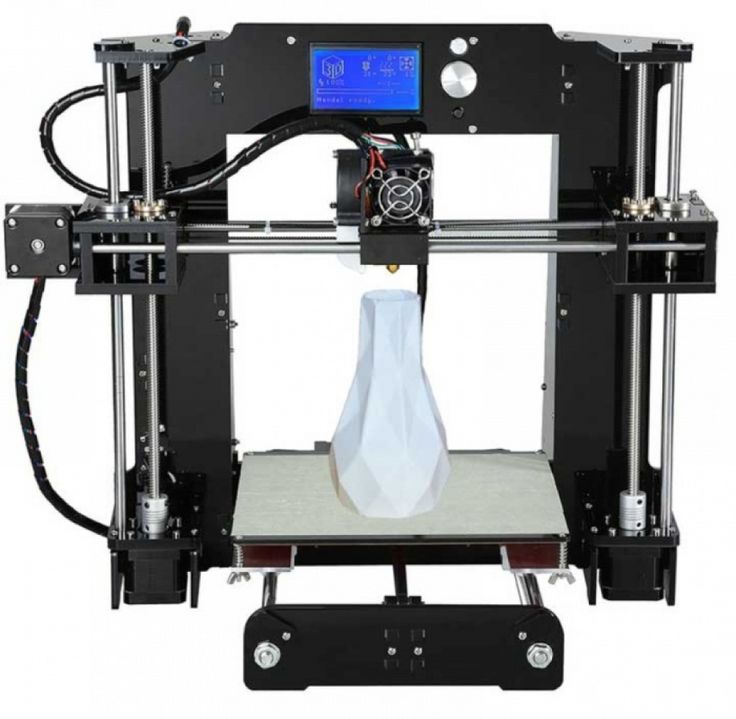 Explore the applications you can address with the Rapidshape D20 dental 3D printer by watching the video 
Taylor made for small labs
Small space requirement
Clean and environmentally friendly disposal
Cartridges for many indications
Low purchasing cost
Open system
The Rapidshape D20+ An open-material system designed for flexibility

More flexibility and consistently professional print results: the D20+ offers a flexible and certified 3D printing solution for laboratories through its open material system with validated processes.
Optional Force Feedback
Resin handling system (RHS) with RFID
Certified auto calibration (ACCS)
Remote control by TeamViewer®
Compact footprint
The Rapidshape D20+ CartridgeDesigned for ease of use
The D20+ cartridge combines a large installation area with the highest standards of quality and speed needed for short delivery times.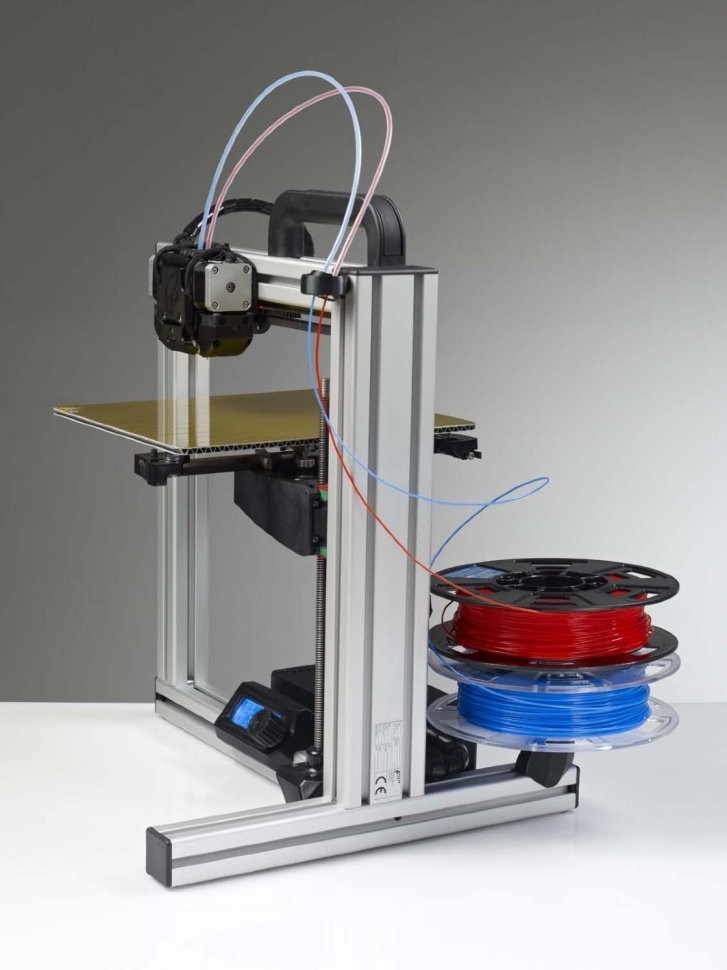 With the cartridge, all consumables for 3D printing are provided, such as resin and the resin reservoir. Producing up to 7 parts per day, the D20+ cartridge is the ultimate deal for you to start professional 3D printing.
*Upgrading to a D20+ with an open material system is available at any time.
Discover the Benefits of Digital Dentistry
Speak to an expert to understand how your lab or clinic can achieve better profitability and efficiency with a seamless digital workflow
powered by industry-leading 3D technologies.
Speak to An Expert
RS Wash
Rapid Shape Wash offers the perfect finish for dental products from the printer, automatically and with an environmentally-friendly cleaning.
The RS wash automated cleaning system boasts several new features to make cleaning your prints safe and easy (patents pending). Fully automatic cleaning in approximately 6-8 minutes without the need to handle sticky resins.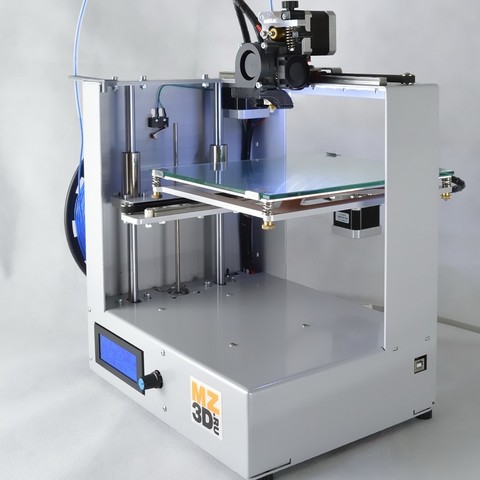 Easily achieve optimal results without wasting cleaning materials. The RS wash connects wirelessly to your printer, streamlining how you clean your prints.
Effective computer controlled cleaning agent use

Exchangeable liquid container (plug-in system)

Stackable with RS cure
Wireless printer connectivity
Clean process.
No handling of sticky resins.
Reduced smell
RS Cure
Safety and speed throughout the entire production process: 360° curing with certified programs.
The RS cure unit offers a validated material curing in just about 6-10 minutes. The illumination system cures homogeneously from all sides by powerful LEDs in combination with heating and vacuum (patents pending). The radiation covers the UVA and UVB spectrum.
Mechanical properties and biocompatibility of the final product is certified by various material suppliers.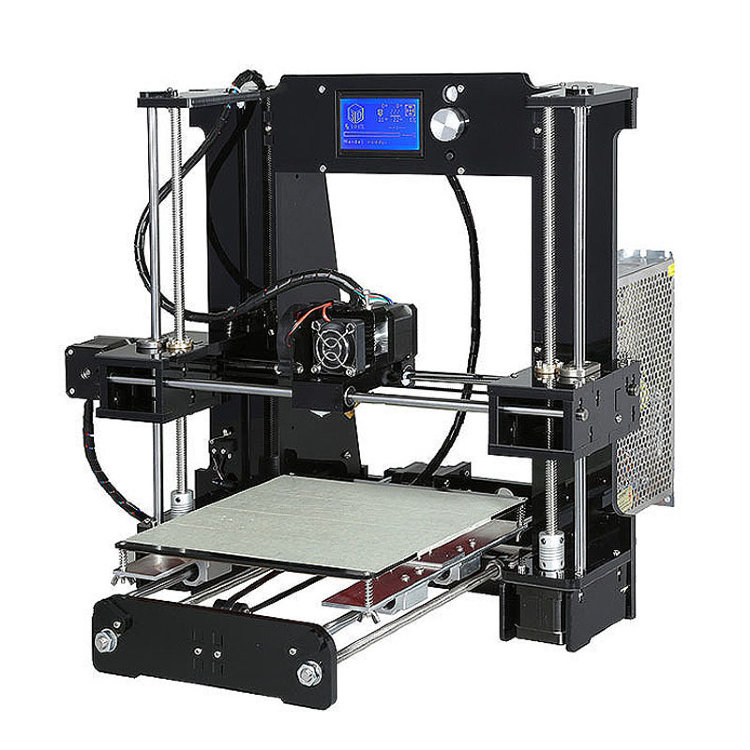 Equipped with a data link to the 3D printer, the right curing program is pre-selected and starts with the touch of a button.
360° illumination in one go

Certified auto calibration (ACCS)

Stackable with RS Wash
Validated process
Compatible materials
Works with vacuum
Wireless printer connectivity
Applications
2x surgical guides,
printed in approx.15 minutes
28x crown & bridge units,
printed in approx. 15 minutes
28x crown & bridge units,
printed in approx. 15 minutes
4x splints, printed in
approx. 15 minutes
4x indirect bonding tray,
printed in approx.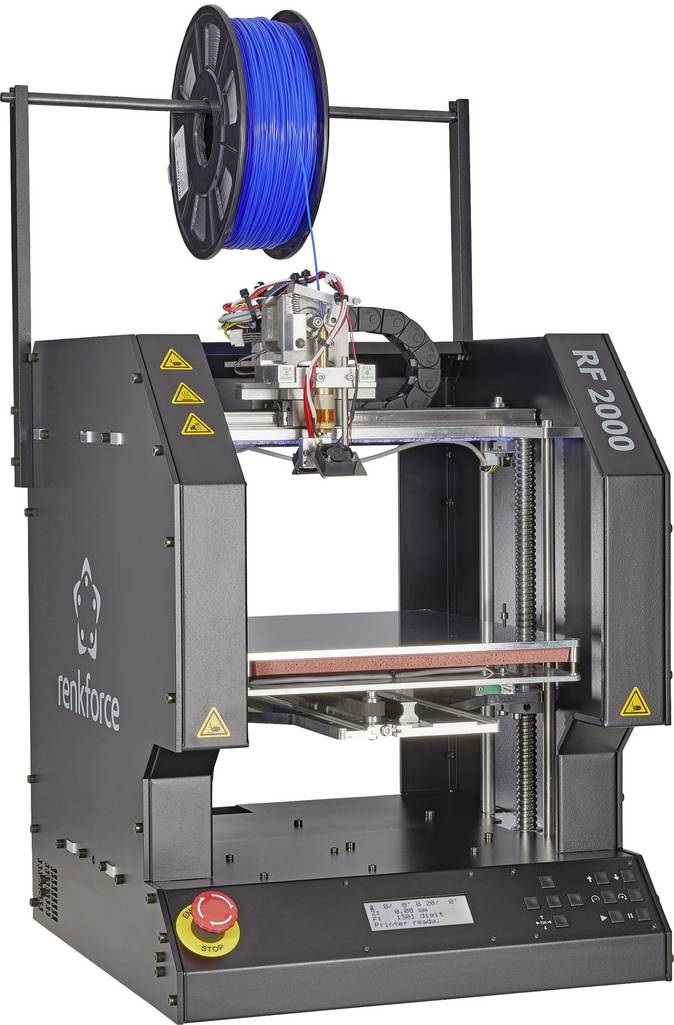 15 minutes
2x trays, printed
in approx.15 minutes
(horizontal)
6x trays, printed
in approx. 45 minutes
(vertical)
2x ortho models,
printed in approx. 20 minutes
28x gingiva mask
units, printed in
approx. 15 minutes
2x master models,
printed in approx. 25 minutes
4x denture bases,
printed in approx. 45 minutes
4x cast partials,
printed in approx. 45 minutes
Technical Specifications
Performance parameters

Performance parameters

D20+

Building area

Building area

133 × 75 mm

Native pixel

Native pixel

+/-34 µm

Max.

part height

Max. part height

90 mm

Light source

Light source

385 nm UV LED

Resolution

Resolution

HD 1920 × 1080 px

Dimension (W × H × D)

Dimension (W × H × D)

335 × 541 × 349 mm

Connections

Connections

WLAN, TCP/IP, USB

Control

Control

7" LCD-Display, touch control

New features

New features

Faster print speed; Larger LCD screen
Touch control; Full cloud connectivity

D20+ consumables (cartridge)

D20+ consumables (cartridge)

Cartridge, multi-use with 100 or 200 gr, resin and matching resin reservoir
| | |
| --- | --- |
| Performance parameters | RS Cure |
| Volume | 130 × 75 × 60 mm |
| Curing time | approx. 6 –10 minutes (depending on material) |
| Connections | WLAN/LAN |
| Dimension (W × H × D) | 230 × 270 × 380 mm |
| Version | with vacuum |
Performance parameters
RS Wash
Volume
130 × 75 × 60 mm
Cleaning time
approx. 6–8 minutes
(depending on material)
Cleaning medium
Isopropanol, ethanol
Connections
WLAN/LAN
Dimension (W × H × D)
230 × 270 × 450 mm
SLA, DLP and LCD printing technology and resin compatibility
3D printing was discovered over 30 years ago by the pioneer of 3D systems [1] . This first 3D printer was called a stereolithography machine and used a laser to cure a photosensitive resin. In the years following the discovery, other companies such as EnvisionTEC [2] came up with new methods for curing photoactive resin using a projector instead of a laser.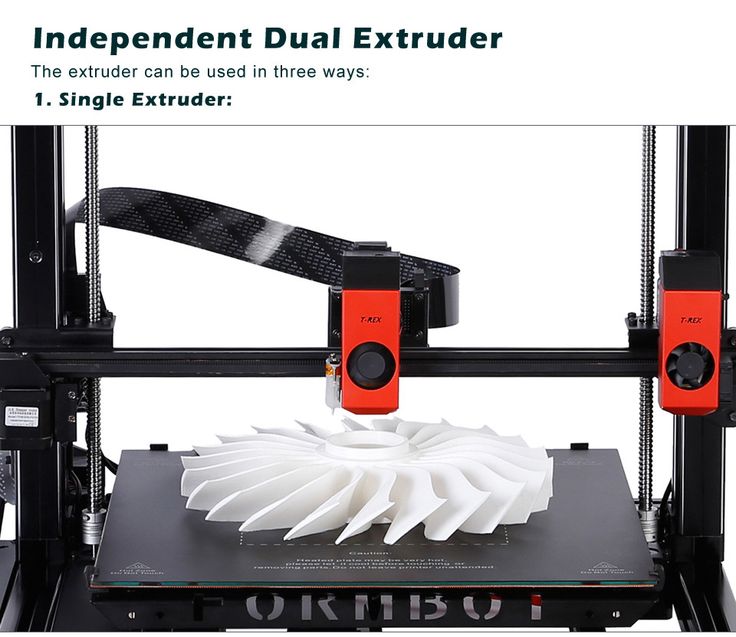 In recent years, companies such as Wanhao [3] and Anycubic [4] made resin-based 3D printing accessible to everyone through the introduction of cheaper LCD-based 3D printers.
In recent years, many companies have developed their own 3D printing technique and named it differently, although it is based on one of the three techniques listed below. Image source: Formlabs site. [5]
The Laser SLA is based on an original invention used by companies such as 3D Systems, Formlabs, UnionTech. [6] and Peopoly Moai [7] . The laser is used to selectively cure the resin by scanning the surface. The resin cures and becomes hard plastic where the laser hits the resin.
DLP-SLA is a method that uses a projector to selectively cure the resin. This is generally a faster printing method than laser SLA due to the fact that the projector can expose the entire layer at once when the laser has to scan to cure the resin. Several single LEDs are located in the center of the DLP projector.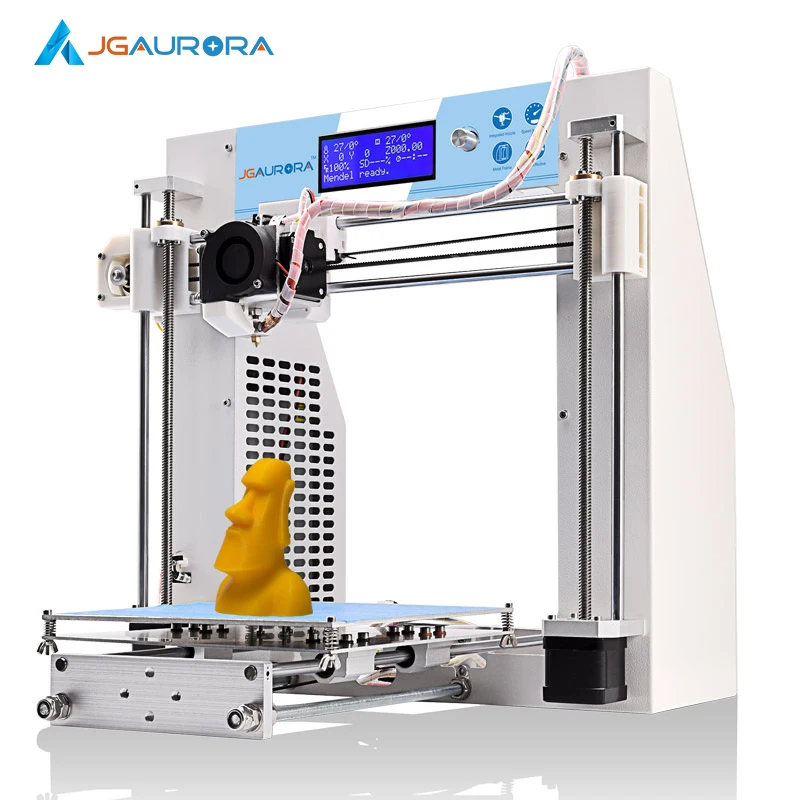 The light from these LEDs is directed to the DMD chip, which creates the actual curing pattern. This 3D printing method is used by companies such as EnvitionTEC, Sprintray. [8] , Atum3D [9] , Rapidshape [10] , Miicraft[11] and Kudo3D[12]
basis of LCD displays. This method uses the available LCD screen to create the mask, eliminating the expensive DMD chips that are used in DLP methods. This method works by using an array of LEDs to illuminate the LCD. The LCD is used as a mask that creates a curing pattern. The liquid resin turns into a hard plastic where light hits the resin. Companies such as Wanhao, Anycubic, Sparkmaker [13] , Kudo3D, Creality [14] , XYZprint [15] , Phrozen [16] , and more.
What is the difference between SLA, DLP and LCD 3D printers?
There are many differences between the three main resin 3D printing methods. The table below shows the general differences.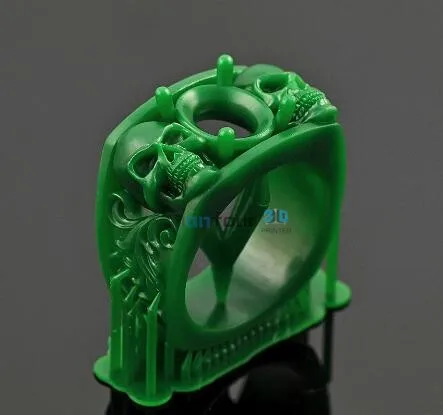 | | | | |
| --- | --- | --- | --- |
| | Laser SLA | DLP SLA | MGUA |
| Assembly area | + | – | + |
| Price | – | – | + |
| Speed ​​ | + | + | – |
| Quality | + | + | + |
One of the main disadvantages of the Laser SLA technique is its price for machines and consumables. This also applies to DLP-3D printers. DLP printers have another technical drawback to be aware of: (affordable) DMD chips are usually sized 1920 * 1080 pixels, which limits the print quality when the build area is enlarged. LCD printing is much cheaper compared to other methods. These machines are more affordable and consumables like FEP foil for your resin tray are cheaper.
What most users don't realize is that the LCD is also considered a consumable item that needs to be replaced from time to time.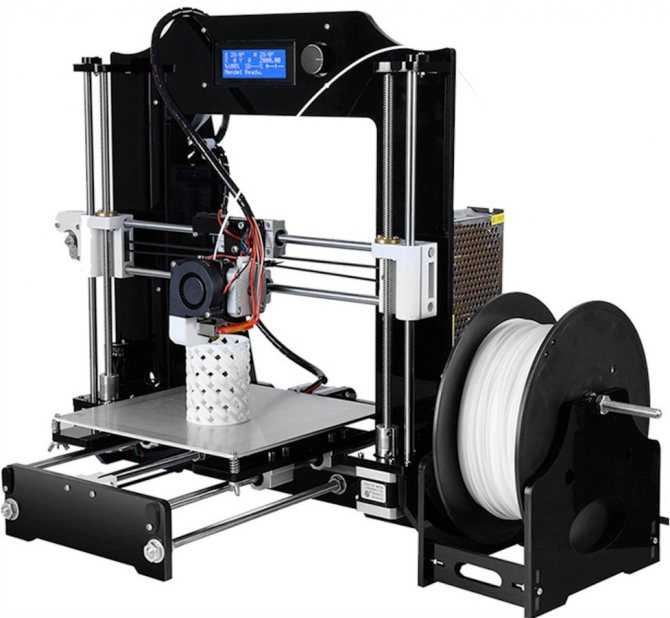 The build area depends on each machine, and it is technically easier to create a larger build area by putting a larger LCD in the machine.
All3DP image: explanation of different resin 3D printing methods
Are all resins compatible with different printing methods?
Not all resins are compatible with various printing methods. It's important to read the datasheets of the resin manufacturers to see if it's compatible with your 3D printer. Laser 3D printers have a very powerful laser and will require a slower curing resin to ensure a stable printing process. Whereas LCD based 3D printers have a low power LED light source which works very well with fast curing resins. DLP 3D printers can be configured in many different ways, making it impossible to predict how a resin will behave when cured without testing.
Liqcreate resins are designed to work with most techniques. Liqcreate Strong-X, Clear Impact, Deep Blue, Stone Coal Black and Hazard Glow are designed for printing on laser and DLP machines and also work on LCD 3D printers when the exposure time is increased.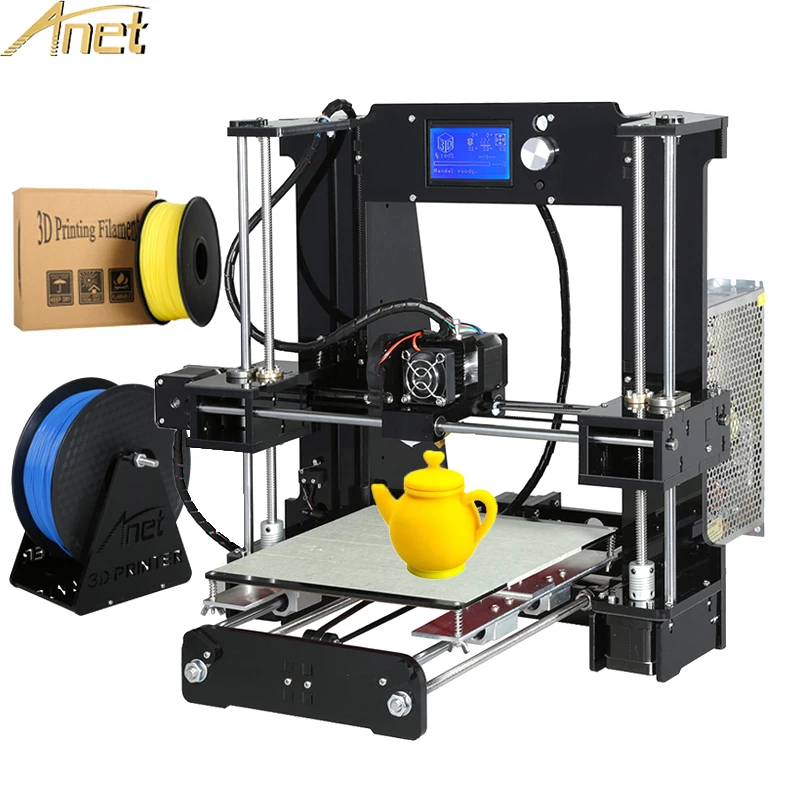 While the Liqcreate Premium line is designed for fast printing on low power DLP and LCD printers. Read more about resins here:
[1] www.3d-systems.com
[2] www.envisiontec.com
[3] www.wanhao3dprinter.com
[4] www.anycubic3d.com
[5] www.formlabs.com
[6] www.uniontech4d.com
[7] www.peopoly.net
[8] www.sprintray.com
[9] www.atum3d.com
[10] www.rapidshape.de
[11] www.miicraft.com
[12] www.kudo3d.com
[13] www.sparkmaker3d.com
[14] www.creality3dp
[15] www.xyzprinting.com
[16] www.phrozen3dp.com
Category "RepRap" - a community of 3D printer owners 3DToday
A section for real do-it-yourselfers: all sorts of information on building and improving handicraft printers.
RepRap
four
Subscribe to the author
Subscribe
Don't want
Good day to all!
I'll probably start writing about building a new printer in order to establish some kind of starting point and give myself a light kick)
My first printer, which served me faithfully for about 5 years, needs to be improved for a long time.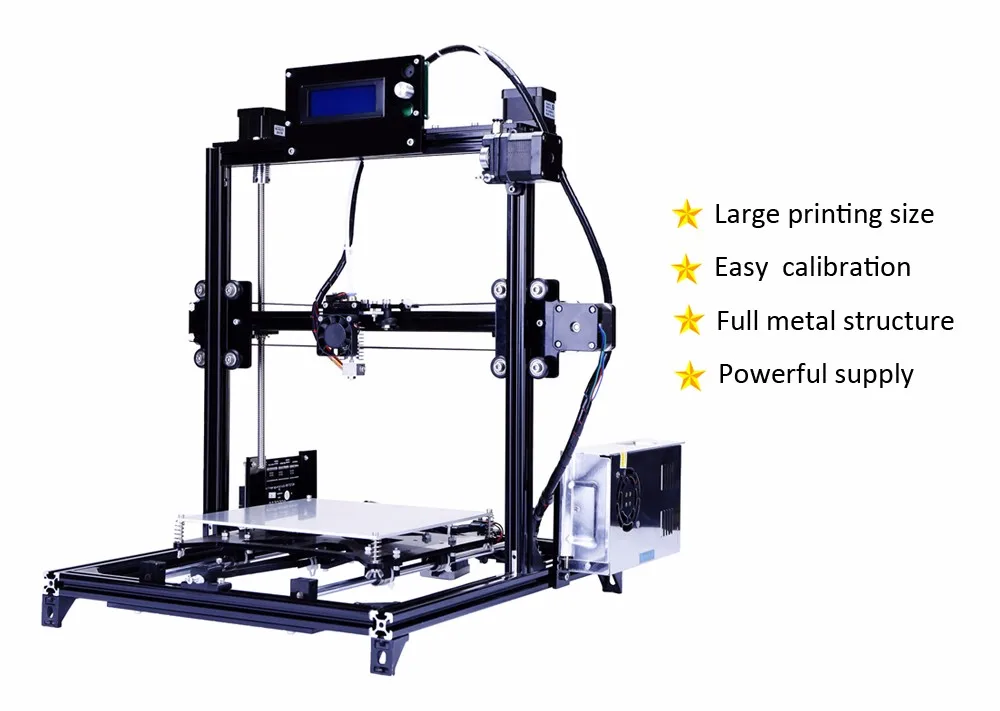 Rather, not in refinement, but in a complete rebuild. In fact, he will only be a donor of parts for the new printer. I will not disassemble it until the last part necessary to build a new device has been printed ...
Read more Loading
05.10.2022
3057
Reprap
46
Follow author
Follow
Don't want
Read more
RepRap
47
Subscribe to the author
Subscribe
Don't want
Hello everyone! Actually, I started designing all kinds of direct extruders based on the BMG mechanism for Nema 14 motors, and the question arose of which motor is better to use. As you know, sellers with Ali cannot be trusted in principle, the rave reviews of the townsfolk who bought the mechanism also do not add clarity.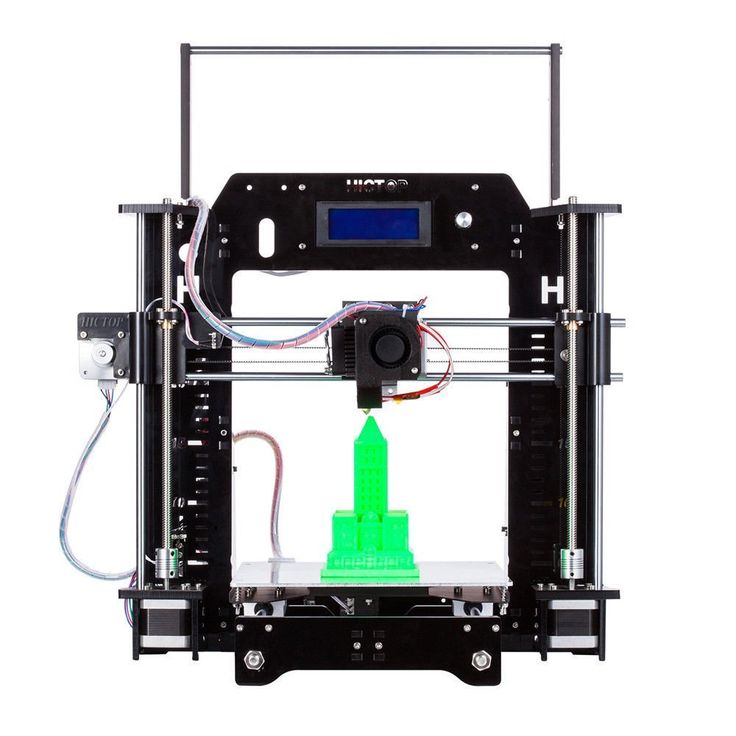 Therefore, when I got a couple of different motors, I decided to order a few more and compare what they are capable of and which ones deserve more trust.
Applicants (left to ...
Read more
RepRap
2
Subscribe to the author
Subscribe
Don't want
A fairly rich set of milled aluminum parts from the respected company FYSTEK is available.
However, buying such kits every time is obviously time consuming and rather expensive.
I don't want to print from regular ABS or ABS+ for two reasons:
1. When working for a long time at decent speeds, it happens like this:
Photo from Prozhektor8kvt
Loading
09/03/2022
2580
RepRap
12
Subscribe to the author
Subscribe
Don't want
And again, beloved RepRap
Smack everyone in this chat, oh, I'm in the wrong place.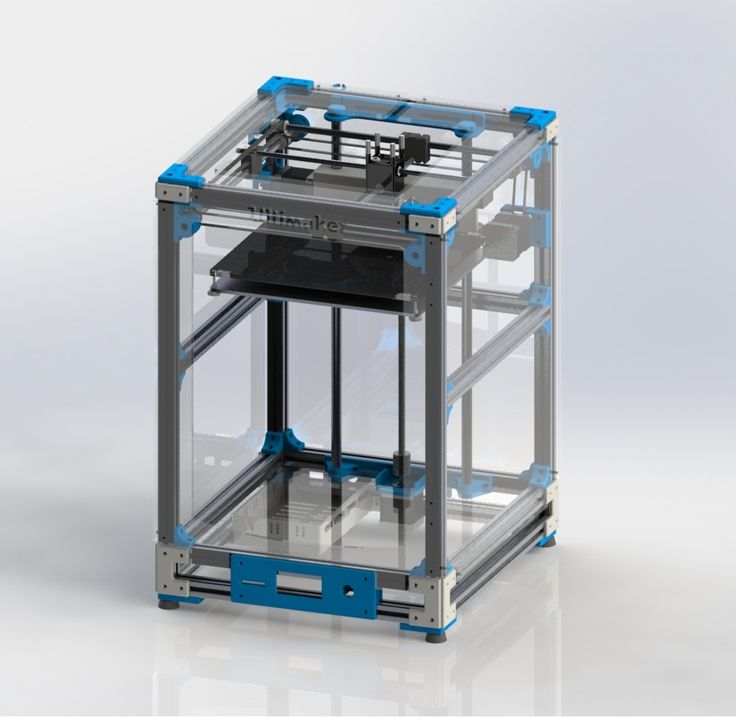 !
The post was created as an analysis of one particular case of the revered RepRap construction by all of us. Let's recall the thesis from the theory of reliability and diagnostics: the reliability of a system is determined by its weakest link
0011
RepRap
44
Subscribe to the author
Subscribe
Don't want
A few observations and experience using the printer. Of course, and a modification thereof.
As I already wrote, I bought the printer used, but in a fairly good condition, without mods and all sorts of tuning. Clean drain, as it was from the "factory". The first problems ...
During operation, the thermistor wire was interrupted, so the previous owner decided not to unravel the entire braid and throw it over the cable channel. At first I used a stock head, changing only the thermistor in the braid.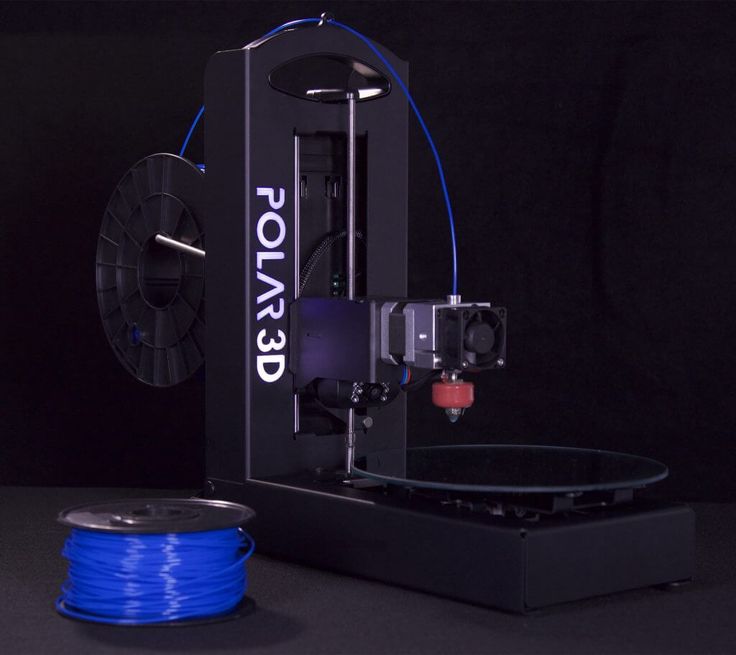 Cher...
Read more
xolodny
Loading
07/23/2022
2596
RepRap
12
Subscribe to the author
Subscribe
Don't want
The previous part is HERE, in which I announced the "head" assembly without proprietary products.
I didn't wait for CNC milling of the aluminum heat-shielding lining, for this reason it was cut-drilled-cut-finished_with a file manually from the lumel angle 20x40x1.5
Tool T0 was assembled, installed (minus 5 mm of the joint construction area, because the "head" turned out to be wider), bar feed was calibrated, Z-aligned relative to the second T1...
Read more
xolodny
Loading
07/03/2022
3400
RepRap
twenty
Subscribe to the author
Subscribe
Don't want
Previous HERE
Apparatus named "Watermelon" and devouring its first spools of plastic.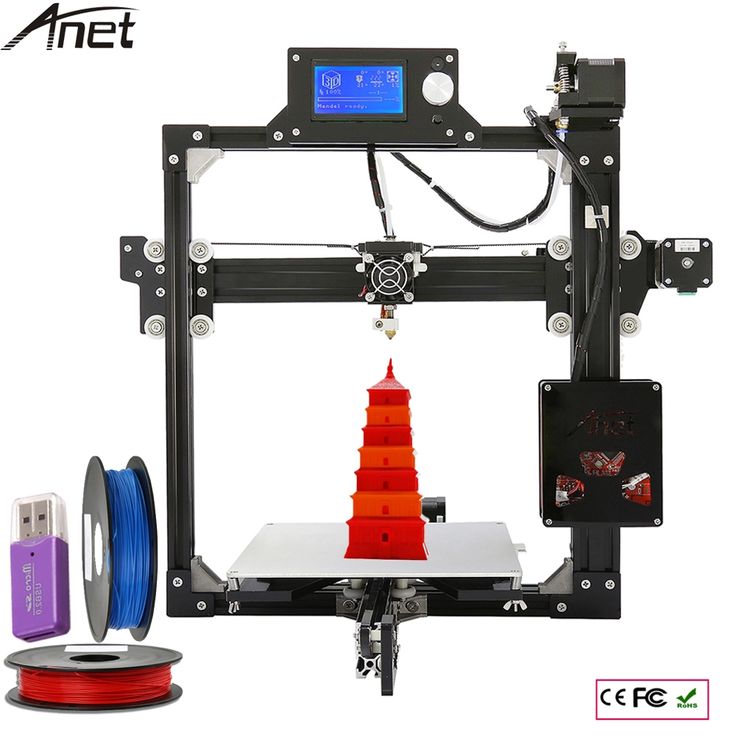 In the photo - he prints safety pads for corners
Over these few weeks, the following happened to the unit:
- 3 out of 4 LM8UUs on the Y axis thundered, on the left they were replaced with the same ones (how long they will last - but who would know him? ), on the right - printed nylon sleeves are supplied. At first they were made of polyamide from h-t-p, but this material is too soft and it is difficult to shear...
Read more
fosev
Loading
06/24/2022
4127
RepRap
26
Subscribe to the author
Subscribe
Don't wish
Good day or night to you, Dear friends.
Surely many of the visitors of Aliexpress who are interested in 3D topics,
, have seen advertisements for this device,
, and some, judging by the reviews, even bought it, like me.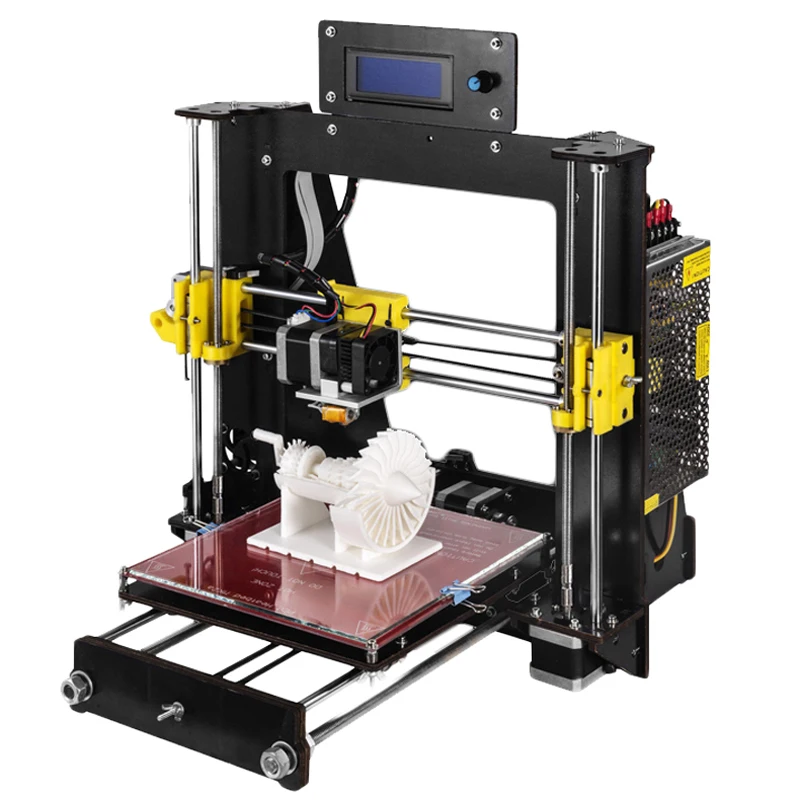 Dedicated to the happy owners of this miracle (3D printer).
Well, it looks stylish, H-bot kinematics,
hot table, which is not often seen in miniks,...
Read more
RepRap
13
Subscribe to the author
Subscribe
Don't want
Greetings. It all started with the fact that I found an old Picaso Designer 2014 on Avito in my city. Literally 10 minutes on foot. Decided to look. I came, I saw and I fell in love. Direct extruder, closed thermal chamber, internal coil arrangement - it will be convenient to print with nylon. And most importantly - yellowish) I looked at the reviews, but did not delve into them much. Finally bought.
But my joy did not last long. As the owner of Ulti Steel, I really missed those features...
Read more