Metalfab 1 3d printer
Additive Industries - MetalFABG2 Continuous Production
Tailor-made for your operation: the modular and scalable MetalFAB
Modular, scalable, open system
Do you want to print large parts with one or more materials? For small series or production? Do you need specific post- processing functions?
The modular MetalFAB architecture ensures maximum flexibility and allows configurations up to 11 modules. When your capacity need increases, add more modules in the future. You can optimize the print parameter settings of the MetalFAB for specific part qualification. To better understand the MetalFAB process, please see this video.
The MetalFAB prints with lowest cost per part
The MetalFAB system has automated the manual steps of conventional powder bed fusion (PBF) printers to ensure highest productivity, resulting in the lowest cost per printed part. The fully automated process reduces human errors and increases reproducibility. Additive Industries evaluates a cost per part business case for new customers.
The MetalFAB prints the highest quality parts
For industrial-quality production, the part reproducibility of the MetalFAB is assured through solid machine design in combination with advanced laser calibration technology that can be pre-programmed to automatically run at specified intervals. Predictability is achieved by combining part build simulation, scripted process controls and in-process quality monitoring.
Customers are our partners
Additive Industries offers World Class Service to maximize the MetalFAB's overall equipment efficiency. A continuous open dialogue with our customers feeds the technology roadmap for continuous improvement. 
MetalFAB System Specifications
| | |
| --- | --- |
| Process type: | Metal Laser Beam Powder Bed Fusion (LB-PBF) |
| Net build envelope: | 420 x420 x400 [mm] (16.5 x 16.5 x 15.7 [In]) |
| Laser: | Yb fibre lasers 500W |
| Number of Lasers: | 1 to 4 full field, preventing laser overlap regions |
| Configurability: | Configure up to 11 modules for more productivity or post-processing automation |
| Build plate: | Automated levelling and positioning |
| Recoater: | Polymer style with automated first layer technology |
| Powder handling: | Automated extraction, sieving and recycling during the build cycle |
| Minimum autonomous operation: | 112 [hrs], maximum 8 build jobs |
| Productivity: | Up to 1. 000 dm3/y (with 4 lasers, depending on material) |
| Accuracy: | <  |0.050 0.002 x part length| [mm] |
| Reproducibility: | <  |0.050| [mm] |
| Layer Thickness: | 20-100 um |
| Optical calibrations: | In-line, automated, laser-2-laser |
| Safety: | Safe chalk filter system |
| Storage positions: | 8 empty build plates |
| Job preparation: | Off line build set up and routine cleaning and maintenance |
| Remote access & monitoring: | Continuous video feed through Additive World Platform |
| Materials | All LB-PBF materials supported, including Ti6Al4V (grades5,23),  C360.0 AlSi10Mg, 1.4404 (316L), UNS N07718 (IN718), Scalmalloy©, 1.2709 (Maraging Steel) |
| Quality control | PrintRite 3D process monitoring by SigmaLabs |
MetalFAB Optional Modules
Up to 4 AM Cores with 1 to 4 lasers, Heat Treatment Module, Product Removal Module, Storage Module, Exchange Module
Software
Additive World Platform Software, Additive Industries Build Processor, compatible with Materialise Magics, Autodesk Netfabb and 3D Sysems 3DXpert.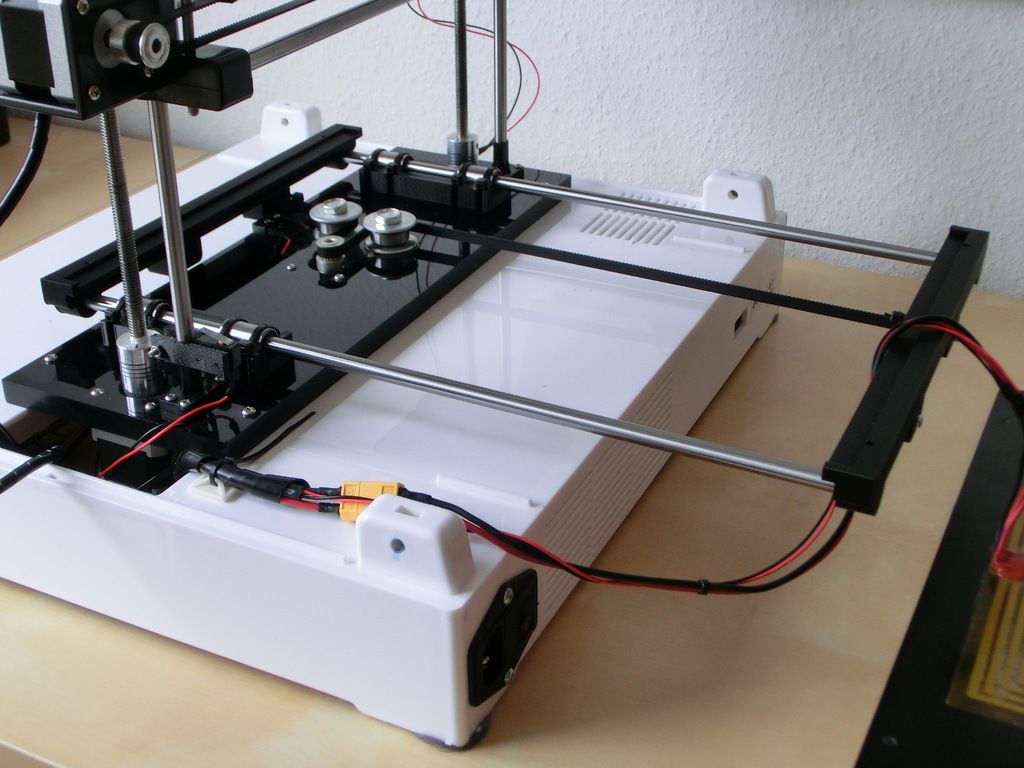 MetalFAB Supporting Tools
Build Plate Handling Tool, Powder Management Tool
Additive Industries expands build volume with new MetalFAB-600 metal 3D printer
0Shares
The Netherlands based 3D printing firm Additive Industries has announced its new flagship 3D metal printer, the MetalFAB-600, complete with a build volume five times larger than that of its sister model, the MetalFAB1.
The MetalFAB-600 will further build on its predecessor with new automated key production processes and greater robustness, and is designed to achieve the lowest cost per part as is possible. Additive Industries will officially present the new model towards the end of 2021.
"Right now it is crucial for Additive Industries to develop and innovate," said acting CEO and co-founder Jonas Wintermans. "A larger build volume opens doors to more applications and more productivity. Larger build jobs also mean a need for higher laser power and maximum robustness because users want their parts to reach the finish line when printing multiple day jobs.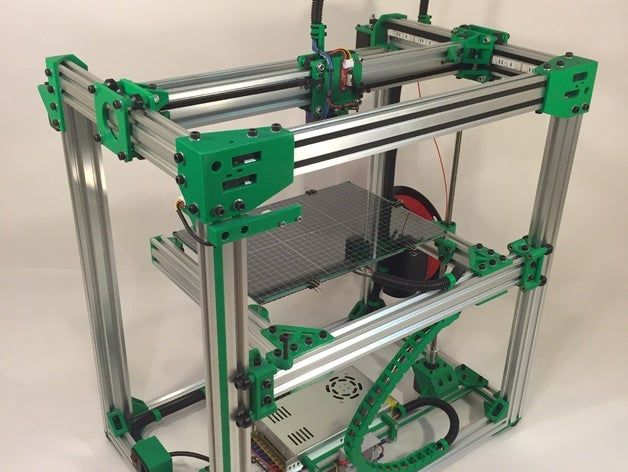 "
Additive Industries will officially present the MetalFAB-600 towards the end of 2021. Image via Additive Industries.
The new MetalFAB-600
The MetalFAB-600 comes equipped with a build size of 600×600 mm and 1,000 mm Z-height, which according to Additive Industries is one of the largest volumes currently on the market. Designed to be highly productive, the printer will offer a deposition rate of up to 1,000 cc/hour and will utilize 10 1kW lasers. The MetalFAB-600's platform is engineered to facilitate further expansion of the build volume, and thus productivity, as and when the need arises in the future.
The new printer will also see the automation of key production processes, such as powder handling, alignments, and calibrations, to maximize machine output. To this end, the MetalFAB-600 will be geared towards the traditional casting and machining industry when it comes to the market.
The new machine builds on the back of Additive Industries' MetalFAB1, a powder bed fusion 3D printer initially unveiled at Formnext 2015 in Frankfurt.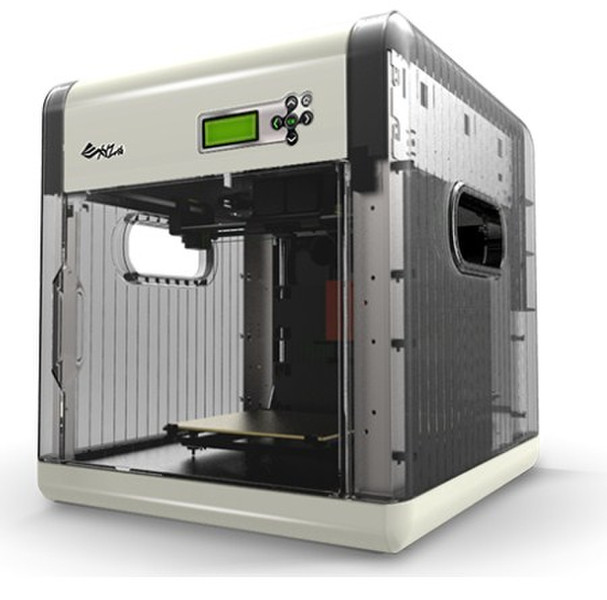 The system can be used with any metal powder, although it does include presets for commonly used metals such as titanium and aluminum. Since its launch, customers of the MetalFAB1 have included Alfa Romeo F1 Racing and German multinational automaker Volkswagen. Last year, an unnamed California-based aerospace company purchased six of the firm's MetalFAB1 systems, bringing its installed base of MetalFAB1 machines to ten.
In addition to the launch of the new MetalFAB-600, Additive Industries announced it would continue to develop the MetalFAB1 in order to increase the simplification of the printer and improve its laser power.
The MetalFAB1 3D printer. Photo via Additive Industries.
Change at the top
Due to the importance of this project to Additive Industries, acting CEO Mark Vaes will resume his role as CTO of the firm in order to oversee the MetalFAB-600 development team. Over the past few months, Vaes has been combining both roles. Now the firm's co-founder Wintermans will take up the helm as acting CEO.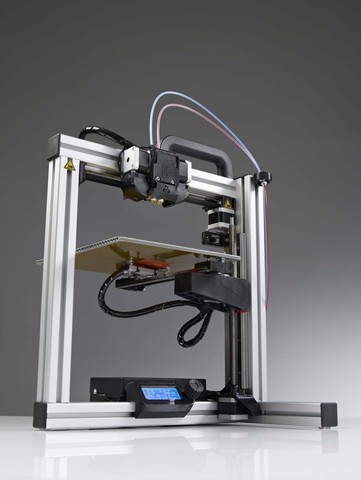 "The new MetalFAB-600 project is very relevant for our customers and therefore important for Additive Industries," he said. "The existing MetalFAB1, which will be developed even further in terms of simplification and laser power, excels in building long and heavy jobs up to 150kg. Its new sibling, the MetalFAB-600, should build on that knowledge.
"We have an excellent team in place, led by Mark, and are confident to be able to enrich our industry with this new model, as well as with our current portfolio."
Earlier this year, Additive Industries received a €14 million investment from its shareholder, Highlands Beheer, an investment company of the Wintermans family. Additive Industries intends to use the funds to expand its product portfolio, accelerate its technology roadmap, and strengthen working capital.
Additive Industries was founded in 2012 by current acting CEO Winterman to diversify the Highlands Beheer business portfolio, and has since continued to invest in Additive Industries growth.
In February 2019, Highlands Beheer provided a €10 million loan to Additive Industries alongside fellow shareholders BOM Brabant Ventures.
Additive Industries' MetalFAB 3D printers are scalable, with a capacity of eleven modules. Photo via Additive Industries.
Subscribe to the 3D Printing Industry newsletter for the latest news in additive manufacturing. You can also stay connected by following us on Twitter and liking us on Facebook.
Be sure to subscribe to the Another Dimension podcast on your chosen podcast player to make sure you never miss an episode.
Looking for a career in additive manufacturing? Visit 3D Printing Jobs for a selection of roles in the industry.
Featured image shows Additive Industries will present the MetalFAB-600 towards the end of 2021. Image via Additive Industries.
Tags Additive Industries Alfa Romeo F1 Racing BOM Brabant Ventures Formnext 2015 Highlands Beheer Jonas Wintermans Mark Vaes MetalFAB-600 MetalFab1 PBF Volkswagen
Hayley Everett
Hayley is a Technology Journalist for 3DPI and has a background in B2B publications spanning manufacturing, tools and cycling.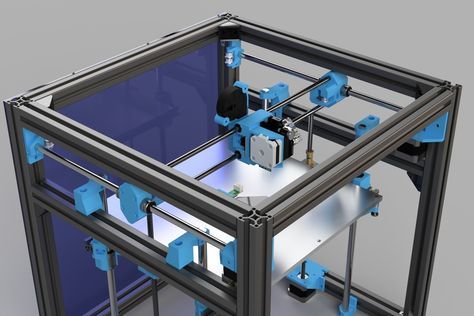 Writing news and features, she holds a keen interest in emerging technologies which are impacting the world we live in.
first complete metal 3D printing system for office or design office
In October 2021, Raise3D announced the release of the MetalFuse metal 3D printing system as the best solution for small batch production of complex metal products. In February 2022, the Russian distributor of the company, Tsvetnoy Mir, brought the system to Russia and is ready to share detailed information about it.
MetalFuse is a turnkey complex consisting of three pieces of equipment for 3D printing, cleaning and sintering of polymer-metal blanks into solid metal products.
From left to right, the components of the complex are shown:
Forge 1 desktop 3D printer with metal-filled filament.
Station D200-E for catalytic debinding of resin.
Furnace S200-C for vacuum sintering of workpieces into all-metal products.
The first stage of fabrication on MetalFuse is the actual printing of the necessary part on the Forge 1 3D printer. The printer is quite easy to use and similar to other FDM/FFF 3D printers. However, it has significant differences. It has two extruders specially designed for metal-filled filament printing, an optimized hot end and extrusion system, automatic first layer control and accurate calibration. Forge 1 prints BASF Ultrafuse 316L and Ultrafuse 17-4 PH metal-filled filament with a diameter of 2.85 mm. The thread consists of particles of pure metal (steel) and a binder polymer.
in the photo: 3D printer Forge 1
Characteristics of the 3D printer Forge 1:
Printer size: 620 × 626 × 760 mm
Building area: 300 × 300 × 300 mm 9000 mm 9000
Technology Technology Technology Technology press: FFF
Extruder: 2 extruders with electronic lifting system
XYZ positioning accuracy: 0.78125, 0.78125, 0.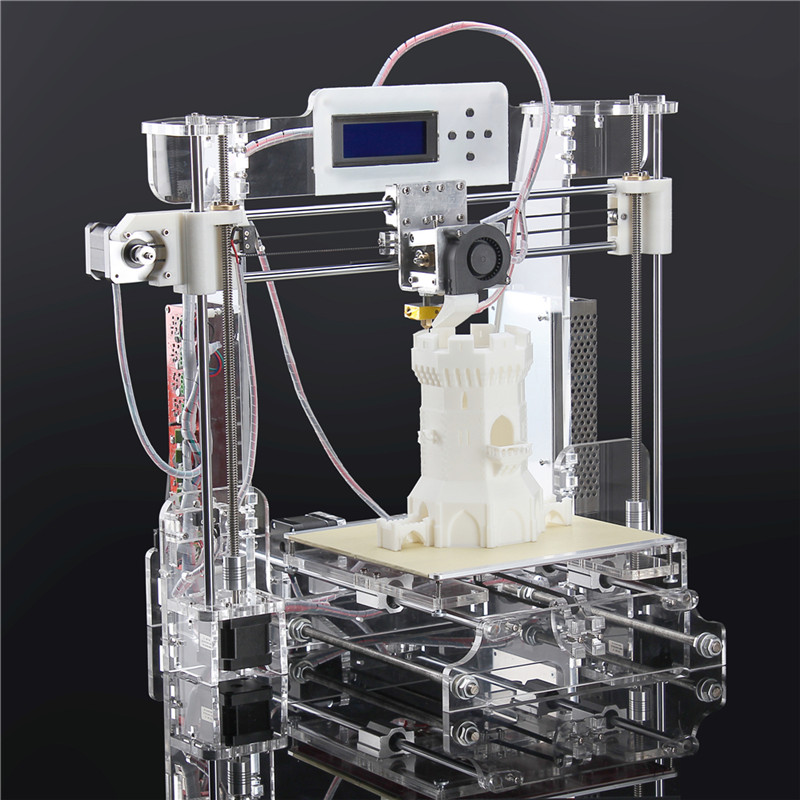 078125 microns
Print head speed: 30-150 mm/s
Max. platform heating temperature: 120 ºC
Materials supported: Ultrafuse 316L, Ultrafuse17-4 PH
Head diameter: 2.85 mm (Direct feed)
Max. extruder temperature: 300℃
Software: ideaMaker metal
Supported file types: STL, OBJ, 3MF, OLTP
OS: Windows/ macOS/ Linux
Pictured: Printing on Forge 1
Next device - station D200-E designed to remove the binder polymer . The D200-E uses a catalytic oxalic acid cleaning process. The process is safe and environmentally friendly. Cleaning with oxalic acid is easier than nitric acid treatment and faster than solvent and thermal treatment. It can even be used for titanium and copper.
When comparing the catalytic cleaning method with the solvent extraction method, one can see the clear advantages of the first: the cleaning cycle takes much less time (4-12 hours versus 12-72), the layer height is not limited, the residual rate of the polymer is lower.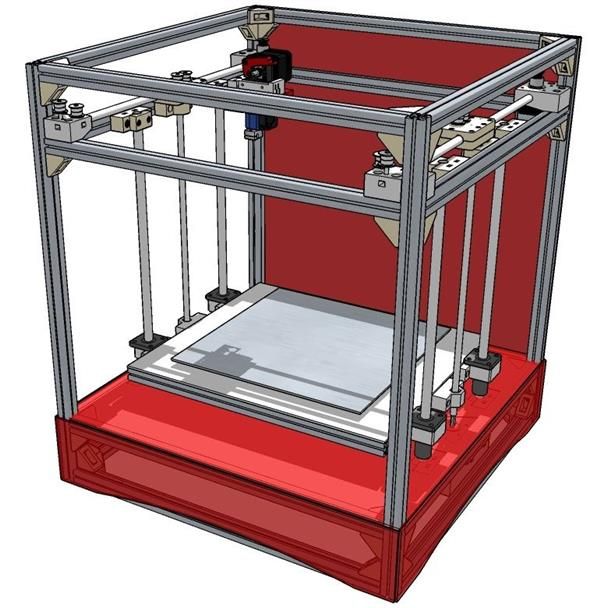 The second method leads to swelling and cracking, while there are no such defects after catalytic purification.
The use of a catalyst can reduce time costs by 60% and at the same time obtain products with a density of up to 97% of the level of wrought iron, increasing strength by 52% compared to products obtained by removing the binder with solvents.
D200-E features:
Station size: 806×806×1545 mm
Working load area: 200×200×200 mm
Tray Type: Adjustable Tier Tray (6 Tier)
Type of shielding gas: argon or nitrogen
Maximum volume of catalyst in the storage tank: 2 liters
Maximum gas flow: 5 l/min
Maximum cleaning speed: 1.55 mm/h
Power: 220-230 VAC, 50Hz, single phase, 16 A/3.5 kW
Exhaust gas treatment: activated carbon adsorption unit
In the photo: the process of installing the model in the D200-E
The third device of the complex - furnace S200-C for vacuum sintering of blanks into all-metal products .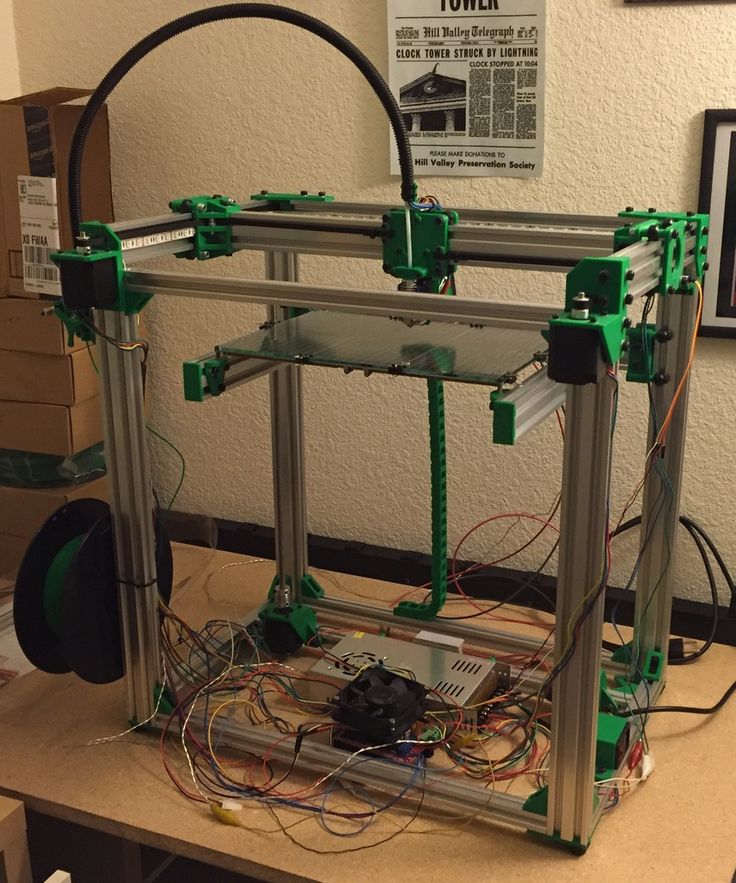 In the photo: the process of loading products into the S200-C sintering oven
Features of the S200-C oven:
Furnace size: 1304×1058×1950 mm
Working area: 200×200×200 mm
Sintering time: approx. 20 hours
Tray Type: Adjustable Tier Tray (6 Tier)
Type of shielding gas: argon or nitrogen
Maximum heat load: 12.5 kW
Maximum operating temperature: 1450℃
Power input: 380-400 VAC, 50Hz, three-phase, 40A/27kW
Pre-emergency stop: yes
Overheat protection: 1500℃
The S200-C oven from Raise3D uses vacuum sintering, does not require consumables, its cycle is 2 times shorter than other furnaces (10-24 hours compared to 17-31), it has a low gas consumption.
As already mentioned, Forge 1 prints with metal-filled plastic BASF Ultrafuse 316L and Ultrafuse 17-4 PH . These are innovative materials for the production of metal parts, developed by the largest German chemical concern BASF.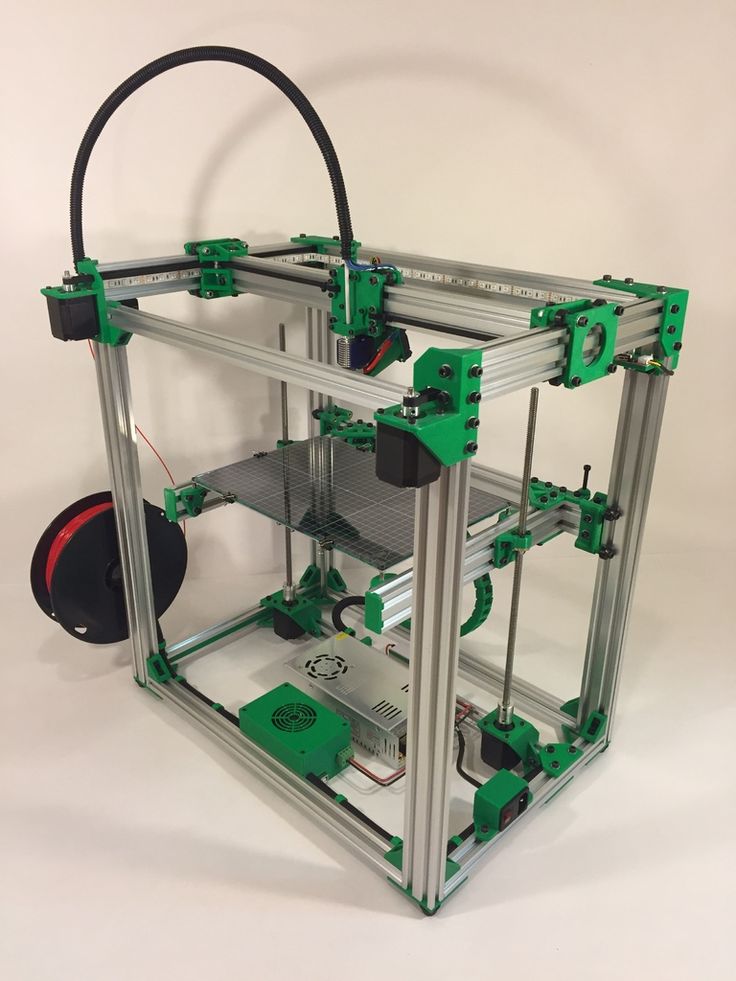 The thread consists of 80-90% stainless steel and 10-20% polymer. The polymer contained in these materials acts as a link. Parts printed with Ultrafuse acquire their final properties, including hardness and strength, through a process of catalytic debinding and sintering.
The picture above shows what an Ultrafuse part looks like at each stage of production. After printing, it consists of metal and plastic and has a greenish tint. The model is still fragile and requires careful handling. Further, after cleaning from the polymer in D-200-E, it acquires a brown tint and consists of particles of pure metal and residual binder. Finally, after sintering at high temperatures, the secondary binder is removed, the metal particles are fused, and we get the part of the metallic color we are used to. The model reaches its final strength and hardness properties. Then it can be polished, processed in other familiar ways, or left as is.
In the photo: from left to right the product after printing on the printer, the product after cleaning and sintering, the product after polishing.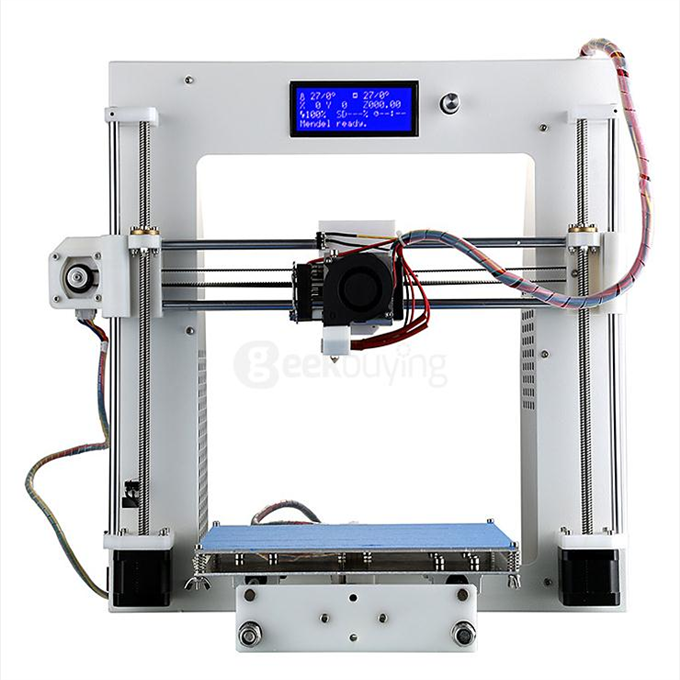 Photo: models made with MetalFuse
The table below compares the properties of MIM and MetalFuse parts:
Condition
MPIF 35-2016 (MIM), 9016L*
Vickers hardness HV
≤ 200
121
From the software for this system Raise3D introduced a new slicer - ideaMaker Metal . It has built-in templates for metal printing, it takes into account catalytic cleaning and sintering, supports mixed-type models (printing with multiple nozzles, with multiple templates, different layer thicknesses). ideaMaker is ultra-fast 64-bit and works with large models. Also, owners of the Forge 1 printer can use the web platform RaiseCloud , with which you can remotely control the print command. It monitors and reports on all printing processes.
The whole complex is environmentally friendly. The equipment is equipped with filters that remove harmful substances and reduce environmental pollution.
Pictured: filters installed in MetlaFuse
MetalFuse enables simple, fast, safe, economical and environmentally friendly in-house production of high quality metal parts in small batches. Savings in comparison with printing by selective laser sintering is 1.4-2 times. The equipment is much cheaper than laser systems. According to the manufacturer, if you need to produce a small or medium batch of complex metal products, MetalFuse is the best solution on the market.
Detailed information about the MetalFuse system.
Our contacts: T: 8 (800) 550-02-09 | | www.cvetmir3d.ru
Our VKontakte group: https://vk.com/cvetmir3d
Our Youtube channel: https://www.youtube.com/channel/UCnfeyFh4TKIVpMCMi1zd0fA
Our channel "3D Printing Life Hacks ": https://www.youtube.com/channel/UCUv3Lk-oDMh38rKX68kUBYg
Our Telegram channel: https://t.me/cvetnoymir3d
Our Telegram channel with 3D printing tips https://t .me/cvetmir3d
We are on Facebook: https://www.
facebook.com/groups/cvetmir3d/
We are on Instagram: https://www.instagram.com/cvetmir3d/
Metal 3D Printing - Basic Guide
There is no hotter trend in 3D printing today than metal. We will talk about metal printing at home, how it is done on an industrial scale, about technologies, applications, printers, processes, prices and materials.

Metal 3D printing has grown in popularity over the past few years. And this is quite natural: each material offers a unique combination of practical and aesthetic qualities, can be suitable for a wide range of products, prototypes, miniatures, decorations, functional details and even kitchen utensils.
The reason metal 3D printing has become so popular is because the printed objects can be mass-produced. In fact, some of the printed parts are just as good (if not better) than those made with traditional methods.
In traditional production, working with plastic and metal can be quite wasteful - there is a lot of waste, a lot of excess material is used.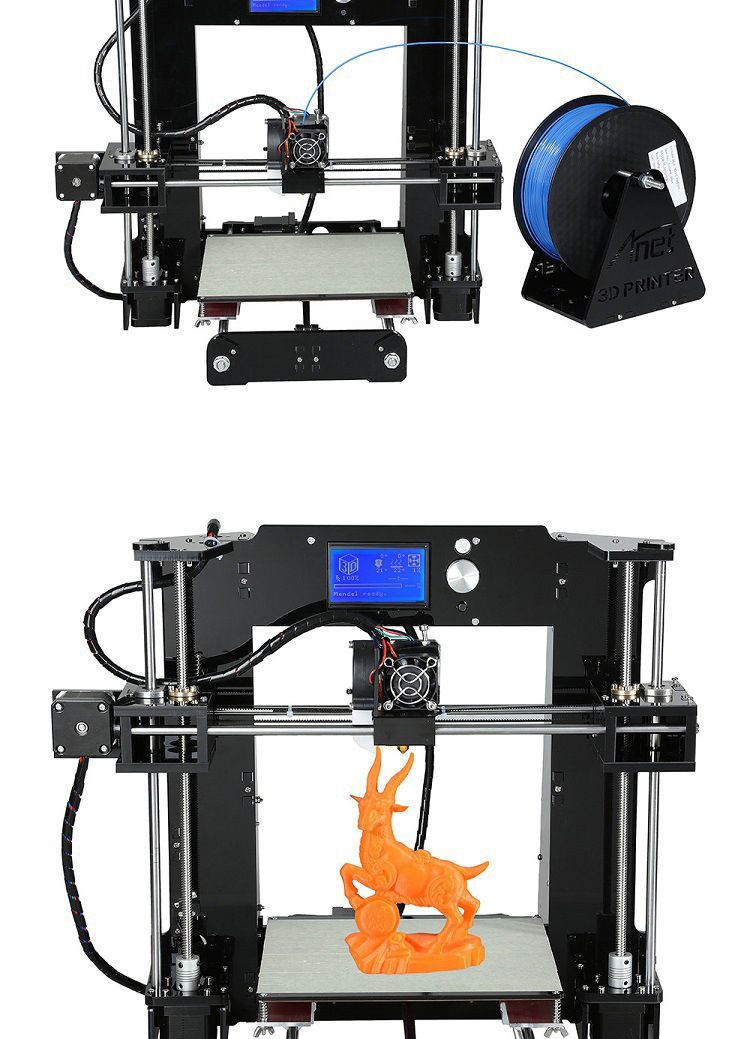 When an aircraft manufacturer makes metal parts, up to 90% of the material is simply cut off. 3D printed metal parts require less energy and waste is reduced to a minimum. It is also important that the final 3D printed product is up to 60% lighter than a traditional part. Billions of dollars could be saved in the aviation industry alone—mainly through weight savings and fuel savings.
So, what do we need to know about metal 3D printing?
Metal 3D printing at home
If you want to make objects at home that will look like metal, your best bet is to look at metalized PLA filaments (Photo: colorFabb)
Where to start if you want to print metal objects at home ? Given the extreme heat required for true metal 3D printing, a conventional FDM 3D printer will not be able to do this.
It is unlikely that in this decade it will be possible to print with liquid metal at home. Until 2020, you probably will not have a printer specialized for this purpose at home.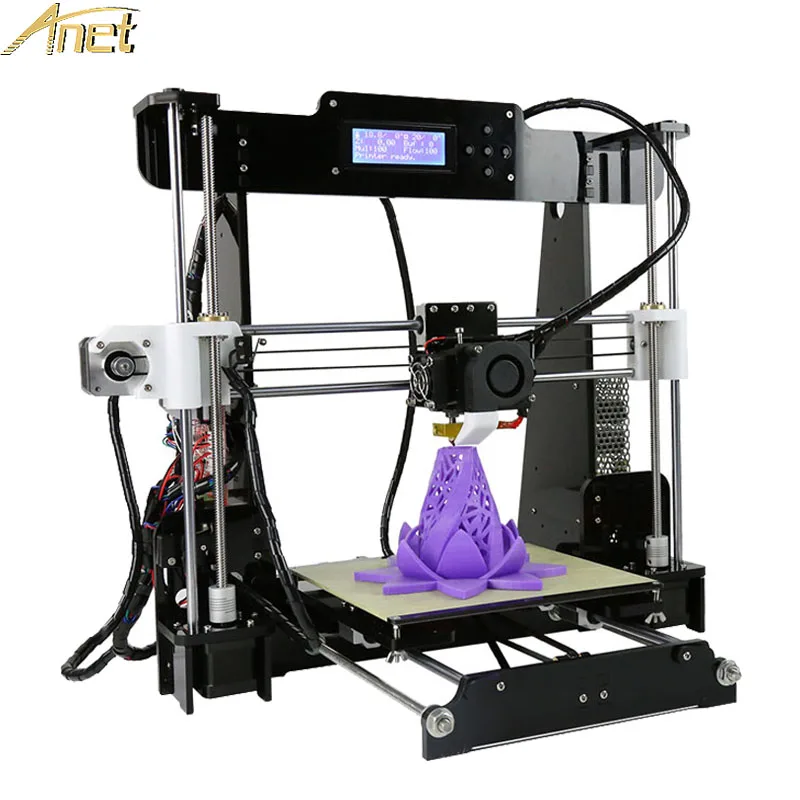 But in a few years, as nanotechnology advances, we may see significant developments in new applications. This can be 3D printed with conductive silver, which will emit in much the same way as it does in 2D home printers. It will even be possible to mix different materials like plastic and metal in one object.
Materials for metal 3D printing at home
Even though you can't print actual metal objects at home, you can turn to plastic filament that has metal powders added to it. ColorFabb, ProtoPasta and TreeD Filaments all offer interesting metal-PLA composite filaments. These filaments, containing a significant percentage of metal powders, remain pliable enough to be printed at low temperatures (200 to 300 Celsius) on virtually any 3D printer. At the same time, they contain enough metal to make the final object look, feel, and even weigh like metal. Iron-based filaments even rust under certain conditions.
But you can go further. Typically, up to 50 percent metal powder is added to 3D printing filament.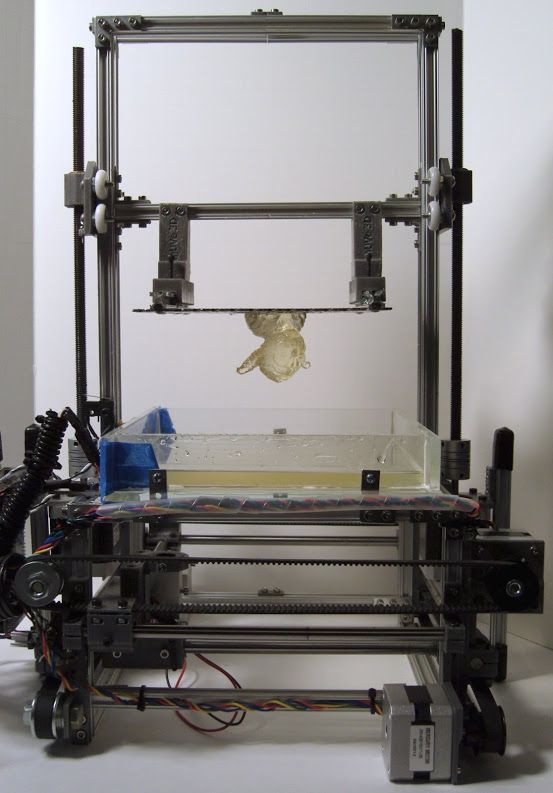 Dutch company Formfutura says they have achieved 85 percent metal powder with 15 percent PLA. These filaments are called MetalFil Ancient Bronze and Metalfil Classic Copper. They can be printed even at "moderate" temperatures from 190 to 200 degrees Celsius.
Metal 3D Printing Filament Spools, in this case from SteelFill and CopperFill colorFabb (Steel and Bronze), Ancient Bronze (Ancient Bronze) from Formfutura
Here are the key points about metal printing at home
Gets a unique metal surface and look
Ideal for jewelry, figurines, housewares, replicas
Durability
Objects are not flexible (structure dependent)
Objects do not dissolve
Not considered food safe
Typical print temperature: 195 - 220°C
Extremely low shrinkage on cooling
No table heating required
Printing complexity is high, requires fine tuning of nozzle temperature, feed rate, post-processing
Preparing your home printer for metal 3D printing
Since getting metal 3D prints is more difficult than usual, you may need to upgrade your 3D printer nozzle, especially if you are an entry-level printer.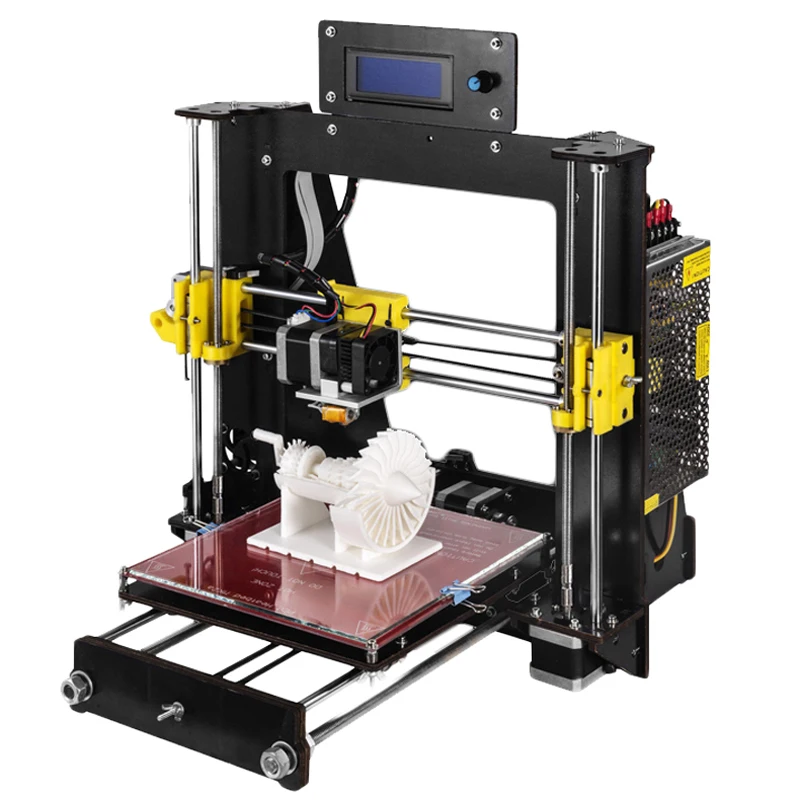 The metal filament wears it out quickly. There are hard-wearing hot-ends (like the E3D V6) that are themselves made of metal. They can withstand high temperatures and fit most printers. Be prepared for the fact that the nozzles will have to be changed frequently, because the metal filament is very abrasive.
You will also need to take care of the final finishing of the surface (cleaning, sanding, oiling, waxing or priming) so that the printed metal object shines as it should.
How much does metal filament for 3D printing cost?
And what about metal filament for 3D printing? - you ask. Here are a few examples:
ColorFabb's 750 gram Bronzefill spool is $56.36
ColorFabb 750g Copperfill Coil $56.36
Protopasta's Polishable Stainless Steel PLA Composite is $56 for 56 grams of
Protopasta's Rustable Magnetic Iron PLA Composite is $34.99 for 500 grams of
Industrial metal 3D printing
But what if you want a better result or even full metal 3D printing? Should a real "metal" 3D printer be purchased for business needs? We wouldn't recommend it - unless you're going to be doing it every day.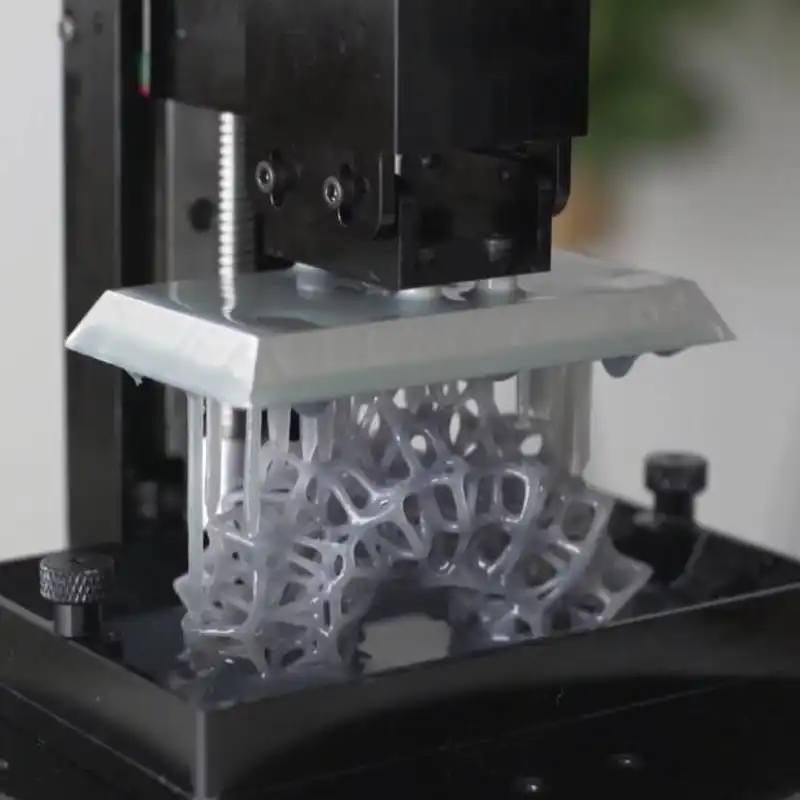 A professional metal 3D printer is expensive: EOS or Stratasys devices will cost you 100-500 thousand dollars. In addition, the costs will be even greater, since you will have to hire an operator, a worker to maintain the machine, as well as to finalize the printouts (polishing, for example). Just a note: In 2016, an affordable metal 3D printer didn't exist.
Lowering Metal 3D Printing Costs
If you are not going to open a metal 3D printing business, but still need a professionally 3D printed metal part, it is better to contact the appropriate company that provides such services. 3D printing services like Shapeways, Sculpteo and iMaterialise offer direct metal printing.
They currently work with the following metal materials in 3D printing:
aluminum
steel
brass
copper
bronze
sterling silver
gold
platinum
titanium
If you are a jeweler, you can also order wax models for casting in precious metals.
If we talk about wax models, then in most cases they (with subsequent melting) are used when printing with metals (including gold and silver). Not all orders are carried out directly by these firms. They usually turn to other metal 3D printing companies to complete the order. However, the number of such services around the world is growing rapidly. In addition, metal 3D printing techniques are becoming more and more common in companies that offer such services.
The reason big companies love 3D printing so much is that it can be used to build fully automated lines that produce "topologically optimized" parts. This means that it is possible to fine-tune the raw materials and make the components thicker only if they must withstand heavy loads. In general, the mass of parts is significantly reduced, while their structural integrity is preserved. And this is not the only advantage of this technology. In some cases, the product turns out to be significantly cheaper and affordable for almost everyone.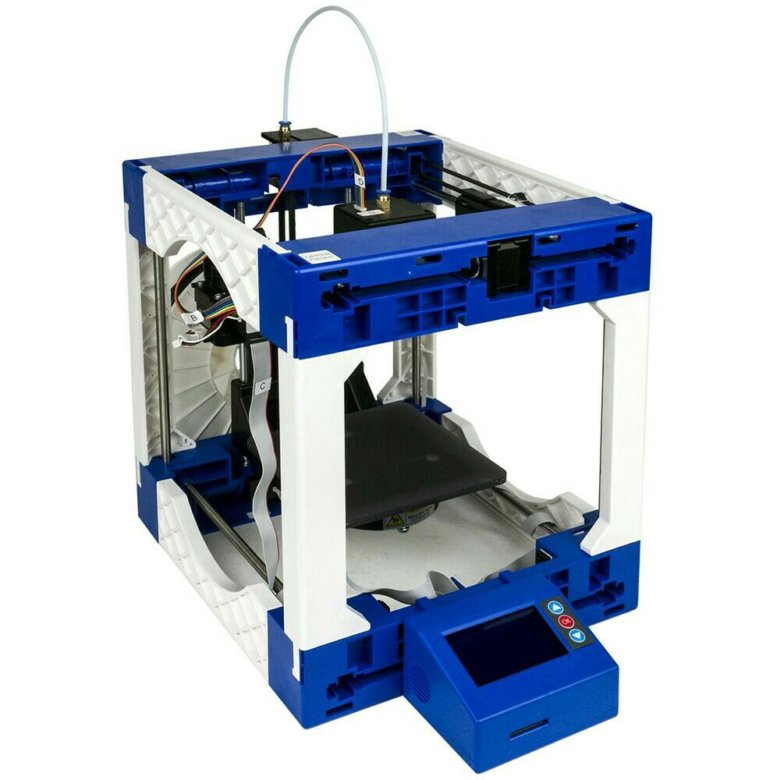 Please note that metal 3D printing requires special CAD software for modeling. It is worth paying attention to the recommendations of Shapeways - 3D printing metal guidelines. To delve further into the topic, check out Statasys' information on related 3D printers and the nuances of metal 3D printing.
Here are some examples of Benchy test model prices for metal 3D printing:
Metal plastic: $22.44 (ex-aluminum, PLA with aluminium)
Stainless steel: $83.75 (plated, polished)
Bronze: $299.91 (solid, polished)
Silver: $713.47 (solid, mirror polished)
Gold: $87.75 (gold plated, polished)
Gold: $12,540 (solid, 18K gold)
Platinum: $27,314 (solid, polished)
As you might expect, solid metal 3D printing prices are quite high.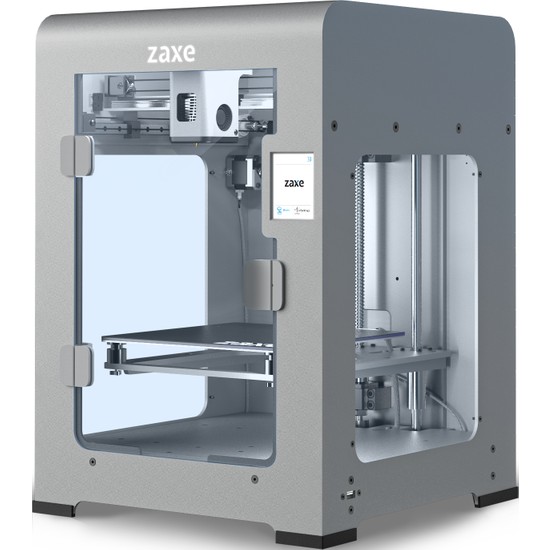 Metal 3D printing. Applications
GE LEAP aircraft engine parts 3D printed at Avio Aero (Photo: GE)
There are several industries already using 3D printers to make everyday objects - you may not even know that these objects are printed.
The most common case is surgical and dental implants, which are considered the best option for patients today. Reason: they can be tailored to individual needs.
Another industry is jewelry. Here, most manufacturers have abandoned resin 3D printing and wax casting, switching directly to metal 3D printing.
In addition, the aerospace industry is becoming more and more dependent on 3D printed metal objects. The Italian company Ge-AvioAero was the first to do all-metal 3D printing. It manufactures components for LEAP aircraft engines.
Another industry targeting metal 3D printing is automotive. BMW, Audi, FCA are seriously considering this technology, not only for prototyping (3D printing has been used for this for quite some time), but also for making real parts.
Before metal 3D printing really takes off, however, there are some hurdles to overcome. And first of all, this is a high price, which cannot be made lower than during molding. Another problem is the low production speed.
Metal 3D printing.
Technologies
Most metal 3D printing processes start with an "atomized" powder
You can talk a lot about "metal" 3D printers, but their main problems remain the same as any other 3D – printers: software and hardware limitations, material optimization and multimateriality. We won't talk too much about the software, we'll just say that most of the major specialized software companies, such as Autodesk, SolidWorks and solidThinking, try to emphasize as much as possible the fact that as a result of the 3D metal printing process, you can get any shape you want.
In general, printed metal parts can be as strong as parts made by traditional processes.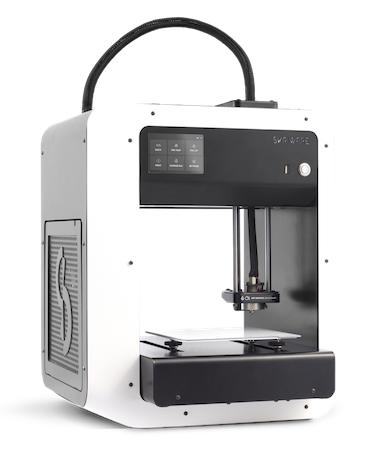 Parts made using DMLS technology have mechanical properties equivalent to casting. In addition, the porosity of objects made on a good "metal" 3D printer can reach 99.5%. In fact, manufacturer Stratasys claims that 3D printed metal parts perform above industry standards when tested for density.
3D printed metal can have different resolutions. At the highest resolution, layer thickness is 0.0008 - 0.0012" and X/Y resolution is 0.012 - 0.016". The minimum hole diameter is 0.035 - 0.045". formed layer)
The metal 3D printing process used by most relevant large companies today is called Powder Bed Fusion. This name indicates that some source of energy (a laser or other energy beam) melts an "atomized" powder (i.e., a metal powder that is carefully ground into spherical particles), resulting in layers of a printed object.
There are eight major manufacturers of metal 3D printers in the world that already use this technology; while we are talking here, there are more and more such companies.
Most of them are in Germany. Their technologies are called SLM (Selective Laser Melting - selective laser fusion) or DMLS (Direct Metal Laser Sintering - direct metal laser sintering).
Metal 3D printing No. 2:
binder Jetting (spraying the binder)
in 3DP-technology EXONE PROSEDS OF THE WIR : ExOne)
Another professional approach that also uses a powder base is called Binder Jetting. In this case, the layers are formed by gluing metal particles together and then sintering (or fusing) them in a high-temperature furnace, just like it is done with ceramics.
Another option, which is similar to working with ceramics, is mixing metal powder into metal paste. A pneumatically extruded 3D printer (similar to a syringe bioprinter or an inexpensive food printer) forms 3D objects. When the required shape is reached, the object is sent to the furnace, i.e. in the mountains
This approach is used in the Mini Metal Maker, apparently the only inexpensive "metal" 3D printer.
Metal 3D printing process #3: 9Metal Deposition This is not entirely true. Of course, on some desktop device, simply fusing metal threads onto the base will not work. However, very large steel companies can do it. And they do. There are two options for working with "metal surfacing".
One is called DED (Directed Energy Deposition) or Laser Cladding. Here, a laser beam is used to melt the metal powder, which is slowly released and solidifies as a layer, and the powder is fed using a robotic arm.
Normally the whole process takes place in a closed chamber, but the MX3D project used conventional 3D printing techniques to build a full-size bridge. Another option for metal fusion is called EBAM (Electron Beam Additive Manufacturing - additive electron beam technology), which is essentially soldering, in which a very powerful electron beam is used to melt 3 mm titanium wire, and the molten metal forms very large finished structures. As for this technology, its details are known so far only to the military.
Metallic 3D printing. Metals
3D Printing Metal #1: Titanium
Pure titanium (Ti64 or TiAl4V) is one of the most commonly used metals for 3D printing and is definitely one of the most versatile, strong and lightweight. Titanium is used both in the melting process in a preformed layer and in the process of spraying a binder and is used mainly in the medical industry (for the manufacture of personal prostheses), as well as in the aerospace industry, automotive and machine tools (for the manufacture of parts and prototypes). But there is one problem. Titanium is very reactive and explodes easily in powder form. Therefore, it is necessary that titanium 3D printing takes place in a vacuum or in an argon environment.
3D printing metal #2: Stainless steel
Stainless steel is one of the cheapest 3D printing metals. At the same time, it is very durable and can be used in a wide range of manufacturing and even artistic and design applications.
The type of steel alloy used also contains cobalt and nickel, is very difficult to break, and has a very high elasticity. Stainless steel is used almost exclusively in industry.
3D Printing Metal #3: Inconel
Inconel is a superalloy manufactured by Special Metals Corporation, its registered trademark. The alloy consists mainly of nickel and chromium and is very heat resistant. Therefore, it is used in the oil, chemical and aerospace (for black boxes) industries.
3D Printing Metal #4: Aluminum
Due to its lightness and versatility, aluminum is very popular in 3D printing. Aluminum alloys are commonly used.
3D Printing Metal #5: Cobalt Chrome
gap). It is most commonly used in the manufacture of turbines, dental and orthopedic implants, where 3D printing has become the dominant technology.
3D printing metal #5. Copper and bronze
With some exceptions, copper and bronze are used in wax melting processes, rarely in layer melting.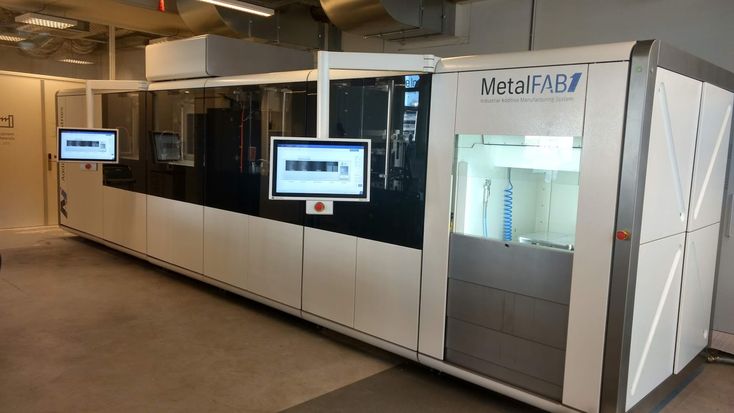 The fact is that these metals are not very suitable for industry, they are more often used in the manufacture of works of art and crafts. ColorFabb offers both metals as the basis for a special metal filament.
3D printing metal #6. Iron
Iron, incl. magnetic, also mainly used as an additive to PLA-based filaments, which are produced, for example, by ProtoPasta and TreeD.
3D printing metal #7. Gold, Silver, and Other Precious Metals
Most preformed layer companies can 3D print precious metals such as gold, silver, and platinum. Here, along with the preservation of the aesthetic properties of materials, it is important to achieve optimization of work with expensive starting powder. Precious metal 3D printing is required for jewelry, medical applications and electronics.
Metallic 3D printing. Printers
Do not even hesitate - the purchase of a metal 3D printer will not pass without a trace on your budget.
It will cost at least 100-250 thousand dollars. Here is a list of a variety of "metal" printers, some of which can be found in firms providing 3D printing services.
Metal 3D Printer #1:
Sciaky EBAM 300 - metal filament printing
If you need to print really large metal structures, Sciaky's EBAM technology is your best bet. By order, the device can be built in almost any size. This technique is used mainly in the aerospace industry and the military.
Sciaky's largest production printer is the EBAM 300. It prints objects in a volume of 5791 x 1219 x 1219 mm.
The company claims the EBAM 300 is also one of the fastest industrial 3D printers on the market. A three-meter-sized titanium part for an aircraft is printed on it in 48 hours, while the material consumption is about 7 kg per hour. In general, forged parts that usually take 6-12 months to complete can be made in 2 days with this 3D printer.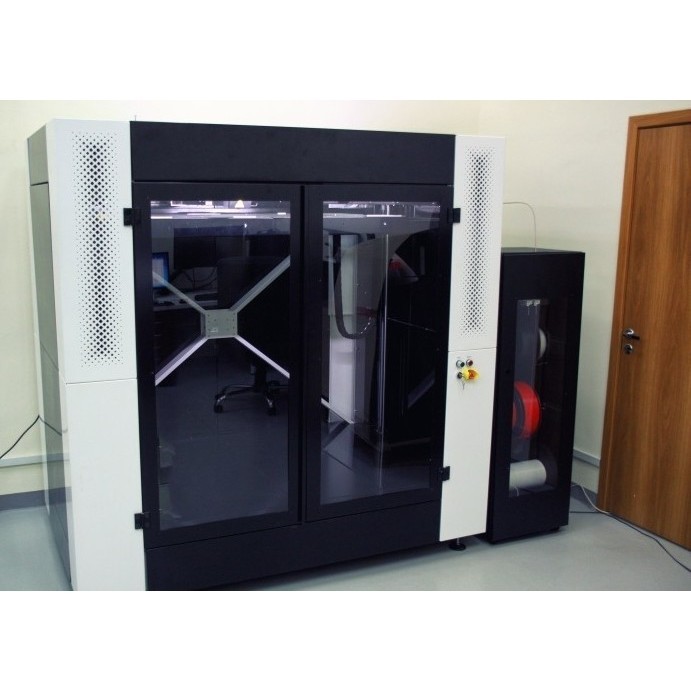 The metal layers are first cut and then ultrasonically welded. The largest Fabrisonic 7200 printer operates in a volume of 2 x 2 x 1.5 m. The metal powder 3D printer is the Concept Laser XLine 1000. It has a modeling volume of 630 x 400 x 500 mm and is the size of a house.
Its German company, one of the main suppliers of 3D printers for aerospace giants like Airbus, recently introduced a new machine, the Xline 2000.
This machine uses two lasers and has a working volume of 800 x 400 x 500 mm. Uses LaserCUSING laser technology (a variant of selective laser fusion) from Concept Laser, which allows you to print alloys of steel, aluminum, nickel, titanium, precious metals and even some pure substances (titanium and stainless steel).
Metallic 3D printing. Services
There are more than 100 companies worldwide offering metal 3D printing services. We list the most popular services for consumer needs.
Metal 3D Printing Service #1: Shapeways
The world's most popular 3D printing service, Shapeways offers two types of services.
As a consumer, you can choose from a wide range of professionally designed objects, customize them, and then have them printed to your specifications. Like other 3D printing services, Shapeways offers a platform for designers to sell and print their work. Shapeways is also a good place for rapid prototyping: customers benefit from industrial-grade printers (EOS, 3D Systems) and personal technical support.
3D printing metals: aluminium, brass, bronze, gold, platinum, precious metal plating, silver, steel. There are also wax molds for jewelry purposes.
Metal 3D Printing Service #2: Sculpteo
Like Shapeways and i.materialise, Sculpteo is an online 3D printing service that allows anyone to upload 3D models and send them to fabrication in a wide range of materials . Like its competitors, Sculpteo provides a platform for hobbyists and professionals to showcase and sell their designs. The stable of Sculpteo printers includes highly professional machines from 3D Systems, EOS, Stratasys and ZCorp.
Extensive technical documentation will help identify design flaws and select the right material for the project.
Metals for 3D printing: alumide (plastic with aluminum particles), brass, silver.
Metal 3D Printing Service #3: iMaterialise
Materialise is a company that works with industrial customers to prototyp 3D printed products. For casual users and designers, Materialize offers an online 3D printing service called i.materialise. As with Shapeways, this service allows anyone to upload their 3D designs and print them out. Once an object has been uploaded and successfully printed, a designer can list it for sale either in the gallery of the i.materalise online store or by embedding some code into their website.
3D printing metals: alumide (plastic with aluminum powder), brass, bronze, copper, gold, silver, steel, titanium.
Metal 3D Printing Service #4: 3D Hubs
Through 3D Hubs, you can search for individuals and companies that offer 3D printing services in your area, upload STL files (which are immediately evaluated for defects ) and contact service providers directly to get the job done.