Strandbeest 3d print file
How to build a Strandbeest thanks to 3D printing
Posted By Amandine Richardot on Aug 9, 2017 |
Last week, one of our customers, Nicolas Raynaud, went viral on Reddit, posting a gif of the 3D printed robot he made thanks to Sculpteo. He designed a robot, after Theo Jansen's Strandbeest mechanism. What is it? How to build a Strandbeest thanks to 3D printing? What are our best tips to succeed in creating your own walking device? Discover it right now!
A great 3D printed Strandbeest
Nicolas Raynaud, one of Sculpteo's customers, posted this gif on Twitter last week, which went viral.
Why has it been such a success? The way this 3D printed robot walks is hypnotic due to its amazing smoothness. Nicolas Raynaud based himself on Theo Jansen's Strandbeest mechanism. He designed the CAD models of this walking device on his own, using Fusion 360. Discover our tutorial to learn more about how to design with Fusion 360. He also uploaded its Strandbeest models on Thingiverse.
Black parts were made on Nicolas Raynaud's own printer, and white parts were printed thanks to our 3D printing service, using white plastic and SLS technology. Why using a 3D printing service when you already own a printer? Well, it's a great way to save you some time.
But now, discover how he succeeded in creating this smooth walking movement thanks to Theo Jansen's Strandbeest, which helped him build this amazing 3D printed robot.
A quick introduction to Theo Jansen's Strandbeest
Theo Jansen is a Dutch artist and kinetic sculptor. In the early 1990's, he started creating large mechanisms in PVC which can move on their own due to the wind only, and which seem to walk. These structures are called Strandbeest, which comes from 'Strand' meaning 'beach' and 'beest' meaning 'beast'. So a Strandbeest could be called a beach animal.
The work of Theo Jansen is a real fusion between art and engineering. Here's what the Dutch artist says about this:
"The walls between art and engineering exist only in our minds. "
He now even tries to equip his structures with Artificial Intelligence so that they can be fully autonomous and avoid obstacles on their own. For instance, if a Strandbeest enters the water, it can detect it and it moves away from it right away.
This work has been exhibited for instance at the Peabody Essex Museum.
Theo Jansen's linkage: How does the Strandbeest mechanism work?
To create its Strandbeest, Theo Jansen designed a whole mechanism, known as Jansen's linkage. It's made in order to create a smooth walking motion, without the classic sharp movements of usual robots.

By MichaelFrey – Own work, CC BY-SA 4.0, Link

By MichaelFrey – Own work, CC BY-SA 3.0, Link
To make one of these walking devices, you need to design tubes – the Dutch artist used PVC pipes – which respect the following proportions and to insert a rotation mechanism in the blue part. It took many months of research for the Dutch artist to find these precise ratios, but finally, he succeeded using an algorithm which came out with these numbers.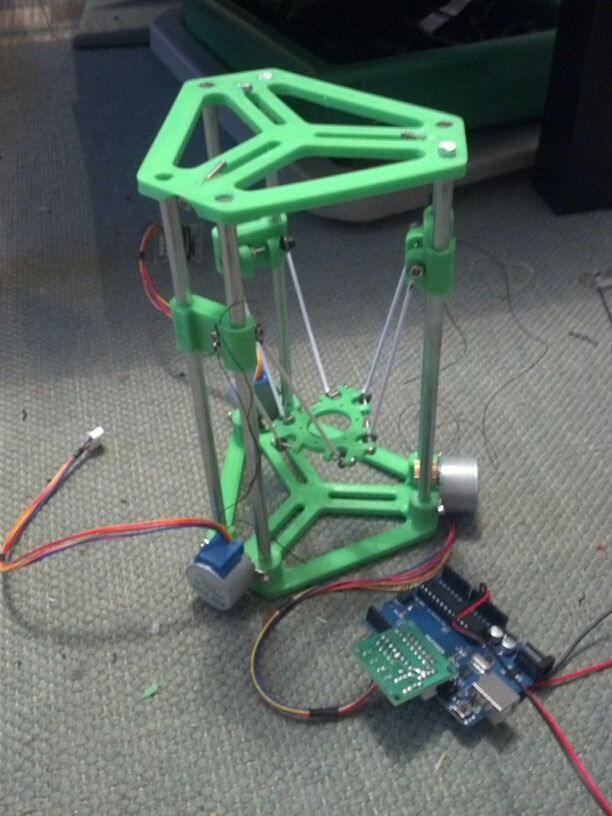 By Mliu92 – Own work, from Jansen, Theo (2016). Theo Jansen's Strandbeest: leg system. Strandbeest. Retrieved on 27 July 2016., CC BY-SA 4.0, Link
To ensure stability, Theo Jansen started designing wider structures, with a larger number of legs. Moreover, he started inserting tubes parallel to the ground, which are like the spinal cord of the Strandbeest. Thus, you should think of these rules if you want to build your own Strandbeest.
Theo Jansen's linkage can be used on its own to create structures that will move with the wind, but you can use it for other kinds of uses. Indeed, it's used a lot in the making of 3D printed robots to create a smooth walking movement instead of the classic robotic movement.
Our best tips on how to build a Strandbeest using 3D printing
As you already foresaw, it's totally possible to build a 3D printed robot thanks to this Strandbeest walking mechanism. We already told you where you could find Nicolas Raynaud's Strandbeest model, but you might want to try to build this 3D printed robot on your own.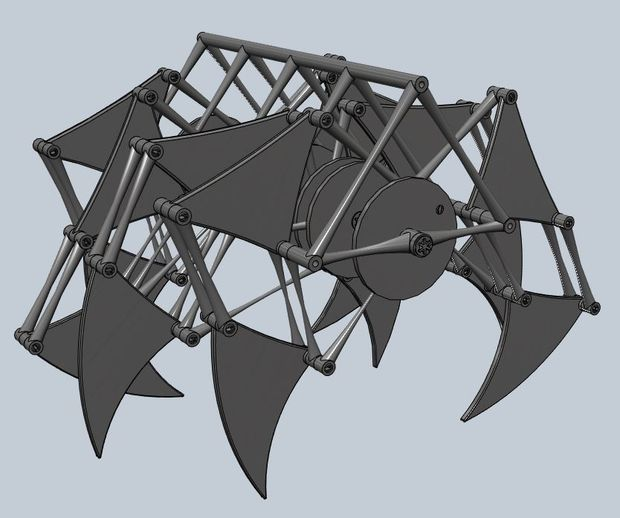 It can be quite difficult due to the many technical constraints, but here are our best tips on how to build a Strandbeest!
Find the right motor for your Strandbeest
Since there won't necessarily be wind around you all the time to make your Strandbeest move, we advise you to make it a 3D printing robot. Indeed, Theo Jansen's linkage can be used to create robots with a smooth walk, as Nicolas Raynaud did. But finding the right motor is not an easy task, due to the fragility of a Strandbeest structure. If it's not powerful enough, your structure will not move. If it's too powerful, it will break your creation.
Also, to make sure that your Strandbeest walks, you need to find a way to transmit the movement coming from the motor. We recommend you to use a gear mechanism. You can even design your gears using laser cutting, discover our tutorial now!
Choose the right material
The weight of each part of this 3D printed robot is essential.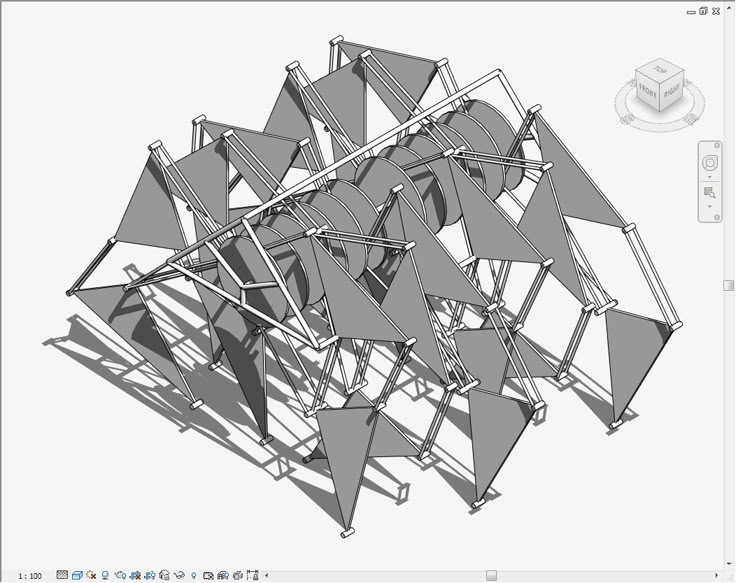 As a result, you need to find the right material for your need. We strongly recommend choosing a light material that will respect these constraints. Indeed, if it's too heavy, the movement of your 3D printed robot will not be as smooth as expected.
At Sculpteo, we offer a wide range of materials, from plastics to metal. Looking for lightweight options? No problem, discover our PA12 plastic! That's the material that has been used by Nicolas Raynaud in order to build his Strandbeest 3D printed robot.
Focus on stability
It can take many many iterations before getting the right Strandbeest. One of the main challenges you face is finding stability. How many legs should you make? It's hard to know before trying to assemble your final structure.
Leg linkage is key. The assemblies of each tube should be robust but flexible at the same time to ensure a smooth movement. Also, the camshaft assemblies parts are key. They shall really be well proportioned and properly aligned to equilibrate the whole structure.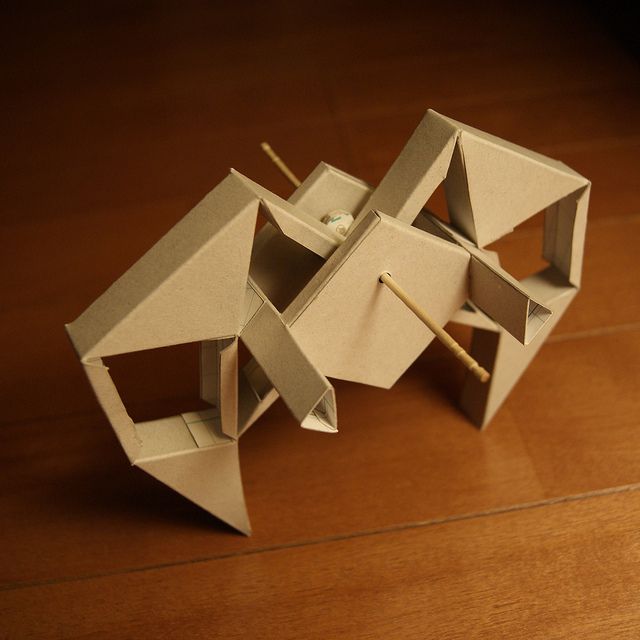 A good solution to these issues can be to use spacers inside of the leg joints to widen them without adding a lot of weight.
Beware with friction
Using Jansen's mechanism, there are many potential friction areas due to the fragility of the structure and of its ongoing movement. Indeed, each leg has 7 individual joints that are both applying force against each other. If friction is too important, your 3D printed robot could break.
To deal with this issue, you can use ball bearing inside your joints, or substitute them with Teflon washers.
You're now ready to try to create your 3D printed robot using Theo Jansen's Strandbeest structures. Feel free to share your projects with us!
Looking for some CAD design tutorials? Discover our now, either on Fusion 360, or on Inspire, and FreeCAD.
Photocredit: Plaudens Vela MarcoZwinkels
▷ strandbeest 3d print 【 STLFinder 】
3D Printed Strandbeest
thingiverse
Print Settings Printer Brand: Formlabs Printer: Formlabs Form 2 Rafts: No Supports: Yes Resolution: 0.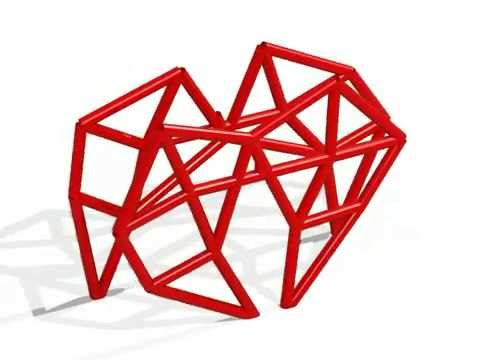 1 mm Infill: 50-100% Notes: For the least amount of printing time, rotate strandbeest so it's legs are facing up. then add supports. Also, scale the...
3D Printed Strandbeest, v2
grabcad
I made a 3D printed Strandbeest a while back just for the heck of it. It was far too soft and flexible. When I put a motor/gearbox and battery on it, it couldn't support its own weight. ...So I improved the design and reprinted it.Uses this motor...
Fully 3D printed StrandBeest (Theo Jansen Mechanism)
thingiverse
Fully 3D printed StrandBeest (Theo Jansen Mechanism) Theo Jansen's mechanism's movement is very interesting.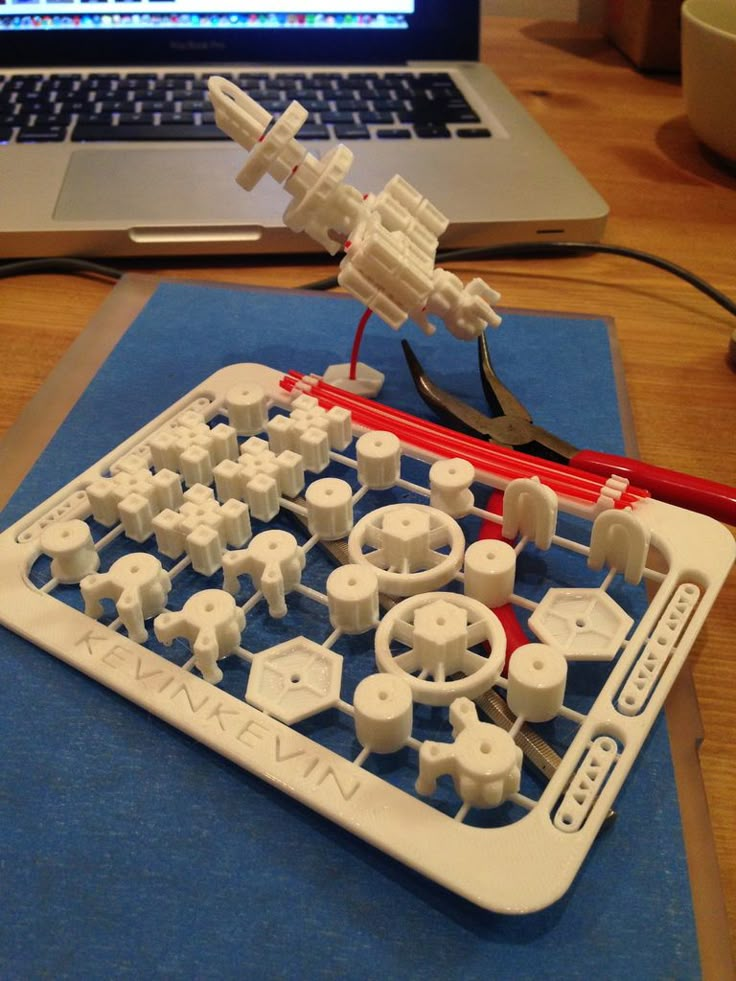 Many designers have made and posted their own versions but it seems all of them require rods, bolts and nuts. Well, they are easy to purchase...
3D Printable Strandbeest
grabcad
I put together a 3D printable Strandbeest, made with the parts available here. ...To finish parts after printing, you will need0.113" drill bit (for mounting holes),0.120" drill bit (for bearing holes),sandpaper,razorblade,superglue.
Strandbeest
thingiverse
... cutted medium-density fiberboard. I converted the parts so that they can be printed on a 3D-printer. Print Settings Printer Brand: MakerBot Printer: MakerBot Replicator (5th Generation) Rafts: Yes Supports: No Resolution: default Infill: default
Strandbeest
thingiverse
Jansen Strandbeest Mechanismhttp://www.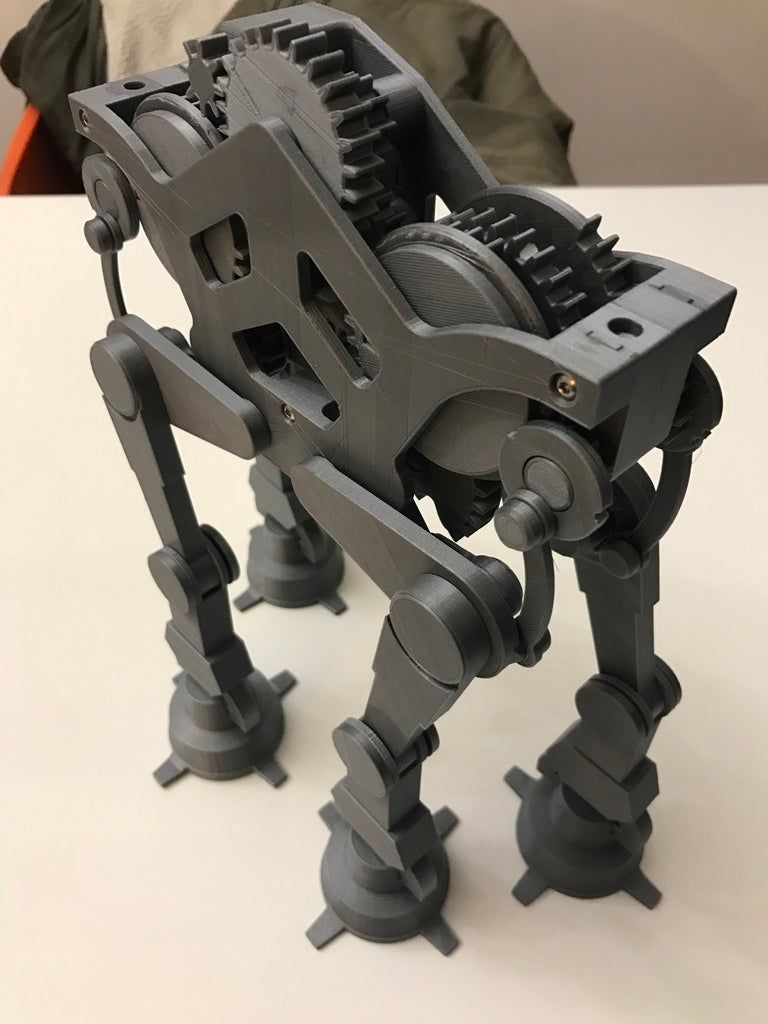 instructables.com/id/My-123D-Jansen-Strandbeest-Mechanism/ by FireCGun
Strandbeest
grabcad
This is a small strandbeest I designed based on Theo Jansens design and ratios.
StrandBeest
sketchfab
Vertical-tank based of a Strandbeest Additional files include: -Posed model -Unposed model -4K textures -2K textures -2K texture no Logo's
Strandbeest
thingiverse
Hello, my name is "Griddlock", and I hope you have a great time building this FUNCTIONAL MODEL of Theo Jansen's "Strandbeest".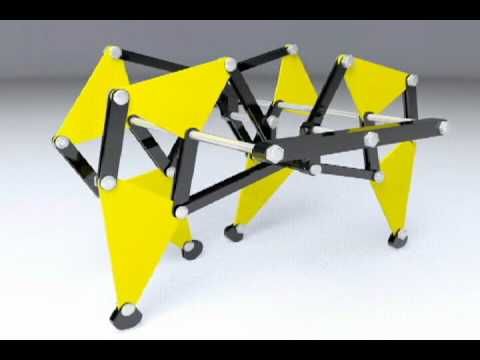 I used Theo's exact ratios to generate the leg and crankshaft pieces, then did some of my own design for the body to make...
Strandbeest
thingiverse
This was my first 3D print project and my first robotics project. I will say this. You had better have a LOT of patience or a LOT of determination. I had the latter. 2. I'm guessing that the number of bearing this thing requires has turned a lot...
Strandbeest
prusaprinters
To support this change 2 new spacer sizes have been introduced. Enjoy! Print instructionsCategory: Mechanical Toys Summary Full credit should go to @Snelon for a really great model! I spent some time scratching my head and reading through comments.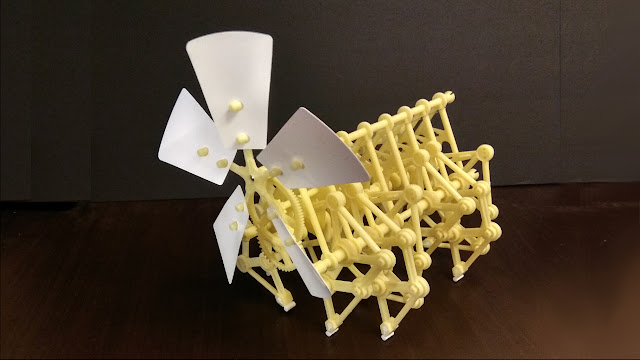 ..
Strandbeest
thingiverse
I spent some time scratching my head and reading through comments trying to figure out how many of what i needed in order to print my own, and thought I'd save the next person some trouble. These are the three build plates I used; One for the...
3D printable Strandbeest (with PVA support) (用水溶性支撑可打印的风力兽)
thingiverse
Best XJ ---- Hi, 为了展示多材料打印的强大威力,我用 Fusion360 设计了这款风力兽模型。风力兽的发明者是THEO JANSEN,在 www.strandbeest.com 这个网站可以了解更多有关风力兽和发明者的信息). Fusion 360. The strandbeest was invented by THEO JANSEN,see www.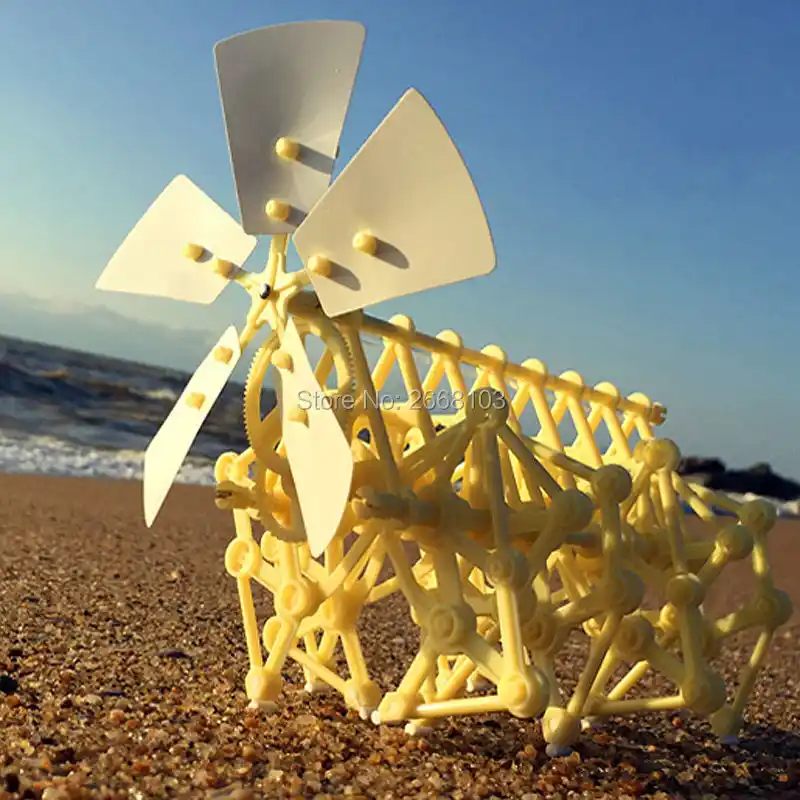 strandbeest.com for further information). ... *注意* ...
strandbeest
thingiverse
Made a larger center box to accommodate a raspberry pi with a robot hat. Made an adapted housing for the ultrasonic sensor. Made some distancers to reduce the use of metal nuts. Made a lid for the box with room for a pan and tilt camera (like this...
Strandbeest mechanism
grabcad
Strandbeest mechanismCreated within a few minutes in Creo and rendered in Keyshot
Strandbeest Pin
thingiverse
I struggled very much to assemble the strandbeest without the little tips of the triangles with clips breaking off (PLA).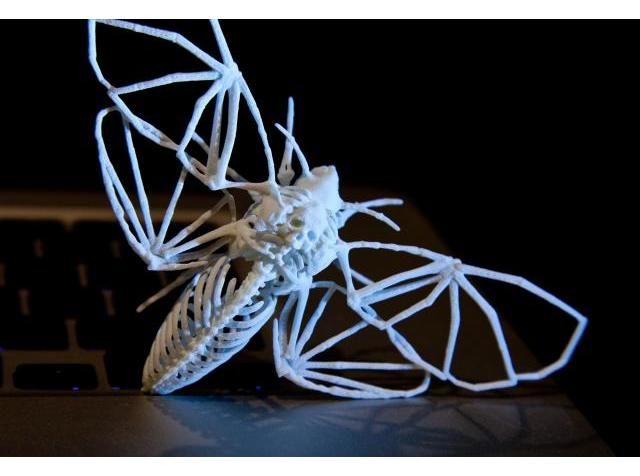 I designed this two pins so that you can just take off the short tips of the clips and insert one of these pins. It works...
Printable Strandbeest
thingiverse
This is a miniature Strandbeest. The original strandbeests were designed by Theo Jansen, and were made from PVC pipe. I printed mine with PLA, but ABS or PETG might be better because this design snaps together using flexible clips. This is in the...
Strandbeest Fix
thingiverse
I got a strandbeest as a gift a while back and recently it got knocked off of the shelf. Fortunately it did not break, but the fan blades got knocked off and I could not find two of the little nubs that hold the fan blades on.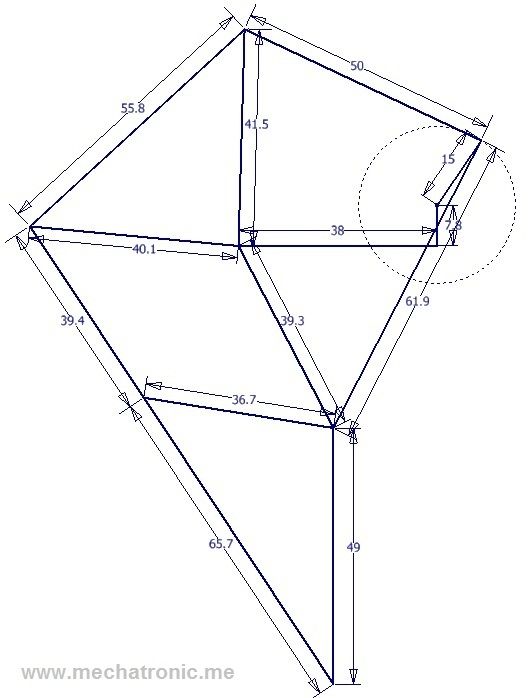 problem solved ...
DIY Strandbeest
grabcad
After learning about Theo Jansen's Strandbeest, I was inspired to design my own leg mechanism and try making a walking machine. This model is of my first attempt. ...Every part is custom designed except for the models of the Arduino Uno, its mount, and...
Strandbeest remix
cults3d
New redesigned Cams that work better for me and split files for shins and thighs. ... The split files allowed me to print just one shin or thigh at a time since I was having issues with my printer and didn't want to risk wasting filament on a full set.
Strandbeest Robot
thingiverse
[![Moving Demonstration](https://giant.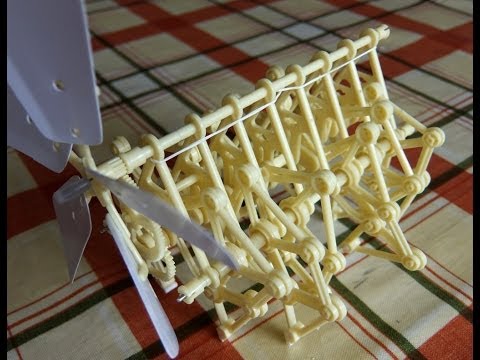 gfycat.com/SelfassuredFlashyHumpbackwhale.gif)](https://gfycat.com/SelfassuredFlashyHumpbackwhale) [Youtube videos](https://www.youtube.com/playlist?list=PLQUrmGBItPOPgX9E62jjHRazHCynfsoFE) [Reddit...
Strandbeest Inspired Walking Machine
pinshape
The design of this toy was inspired by Theo Jansen's Strandbeest creatures, and combines 3D printing with some standard hardware to put the beauty of Jansen's walking mechanism in your hands. See full instructions for printing and assembly here:...
Strandbeest Inspired Walking Machine
thingiverse
See full instructions for printing and assembly here:http://www.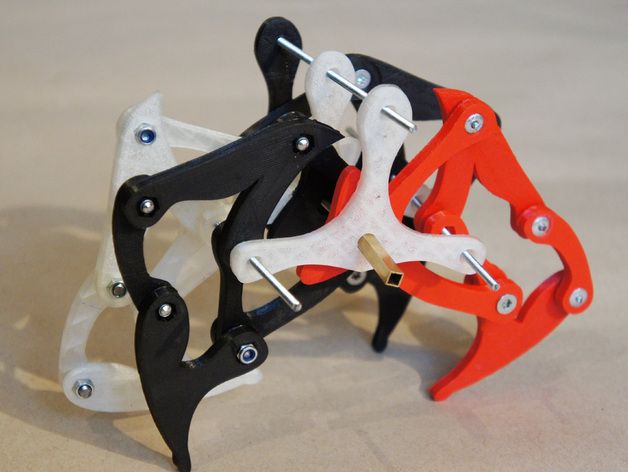 instructables.com/id/Strandbeest-Inspired-3D-Printable-Walking-Machine/ Videos of it in action!https://vimeo.com/channels/962900 See more photos and videos on Instagram:...
Strandbeest Inspired Walking Machine
prusaprinters
The design of this toy was inspired by Theo Jansen's Strandbeest creatures, and combines 3D printing with some standard hardware to put the beauty of Jansen's walking mechanism in your hands. See full instructions for printing and assembly here:...
Strandbeest Inspired Walking Machine
cults3d
Strandbeest Inspired Walking Machine
Strandbeest - Wind turbine
thingiverse
My Strandbeest Wind turbine broke its arm.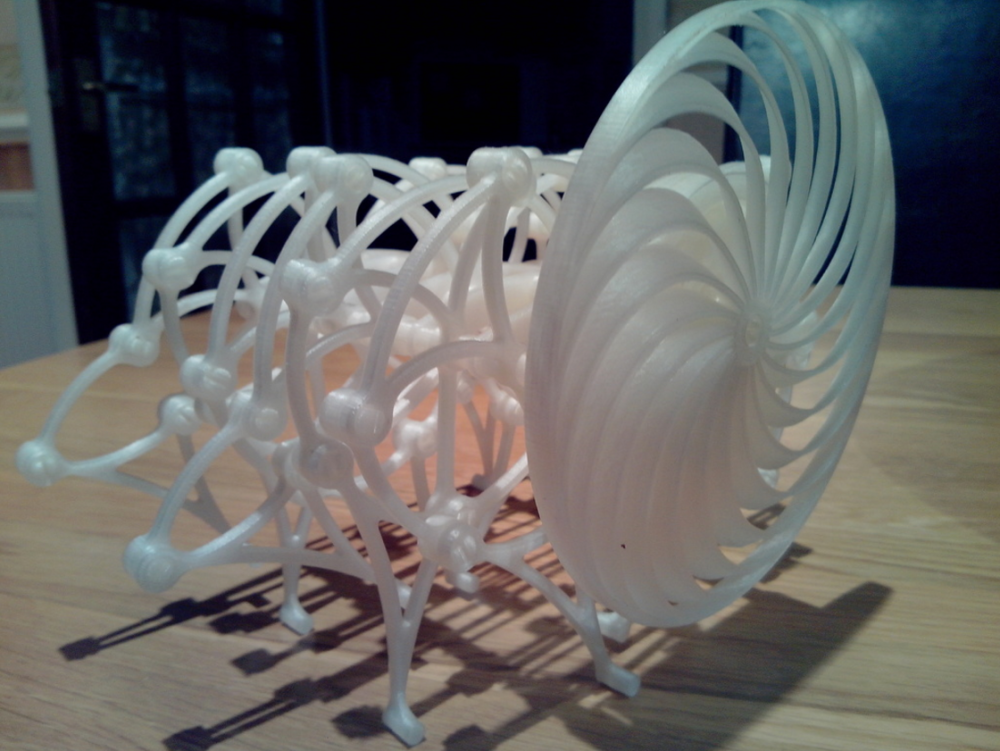 ... Very sad indeed.
Parametric strandbeest in OpenSCAD
thingiverse
This is a customizable strandbeest designed completely from scratch in OpenSCAD, using only the [strandbeest linkage lengths](https://commons.wikimedia.org/wiki/File:Strandbeest_Leg_Proportions.svg) as a guide. There are a number of strandbeesten...
Strandbeest Strider Project
grabcad
Early stage of my SolidWorks "Strandbeest Strider" project. ...I am basing it off the designs of Theo Jansen (http://www.strandbeest.com). ... .STEP included in .zip packet
Suspended Strandbeest Linkage
thingiverse
This model consists of two linkages (Strandbeest) suspended on a rig.
...You can move the middle wheel to start the Strandbeest-specific motion.
Theo Jansen's Strandbeest
thingiverse
The model is a single pair of leg mechanisms, based on The Jansen's Strandbeest design. Printed and assembled the mechanism will allow movement of all parts mimicking the movement profile of animal legs. All of the model's parts are printed in a...
3D printer models
Looking for 3D printer models? The Internet is filled with sites that offer them for free. We have collected the TOP 10 catalogs that you can use to search and download free models in STL format. We hope you can find what you are looking for.
Yeggi
Yobi 3D
STLfinder
→ myminifactory.com
My Mini Factory is a 3D model depository operated by iMakr, an online store that sells 3D printers and accessories.
It also has one of the biggest 3D printer shops in Central London. The site contains 3D models designed by professionals, and all models stored on it are checked for quality. You can also make a request for the desired model, which their designers will create and put in the public domain. Billing itself as a 3D printing social network, MyMiniFactory is a thriving community of makers who love to showcase their creations. Users vote for the best models, which allows popular creations to rise to the top of the list and gain popularity. The site presents models that are stored on its social network, as well as outside it, for example, on the Thingiverse and YouMagine sites.
→ thingiverse.com
The most popular and famous site among 3D printer users, Thingiverse is owned by MakerBot Industries, the creator of the popular Replicator 3D printer series. The site allows users to store and share 3D model files that are used with 3D printers. It's a very popular site and has a large community of people hosting various categories of files on it.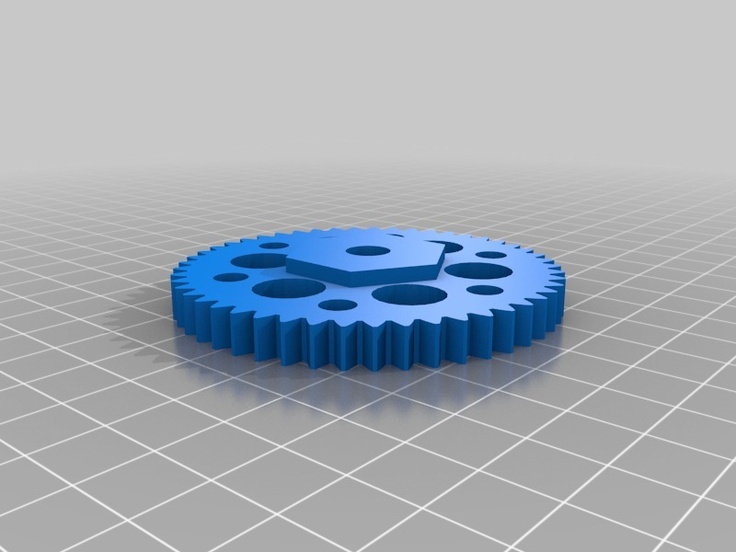 So if you're looking for "cool" printable stuff, Thingiverse is worth a visit. It is a portal designed to provide its users with ways to share their designs and to help print 3D creations. The site has a system that tries to find out what you like. The more you interact with the site, downloading and evaluating various developments, the better its recommendations will be.
→ 3dshook.com
Another online community for 3D printing hobbyists showcasing interesting 3D printer accessories, electronics and most importantly 3D models. The site contains many very interesting models of cars and buildings, as well as various add-ons and spare parts for your 3D printer. A huge catalog of paid and free models for a 3D printer. There are original unique products. Convenient search, navigation, rubricator. 3DShook has over 40 categories and adds over 100 new models to its collection every month. On 3DShook you can always find something for your home, animals, kids or something special for yourself.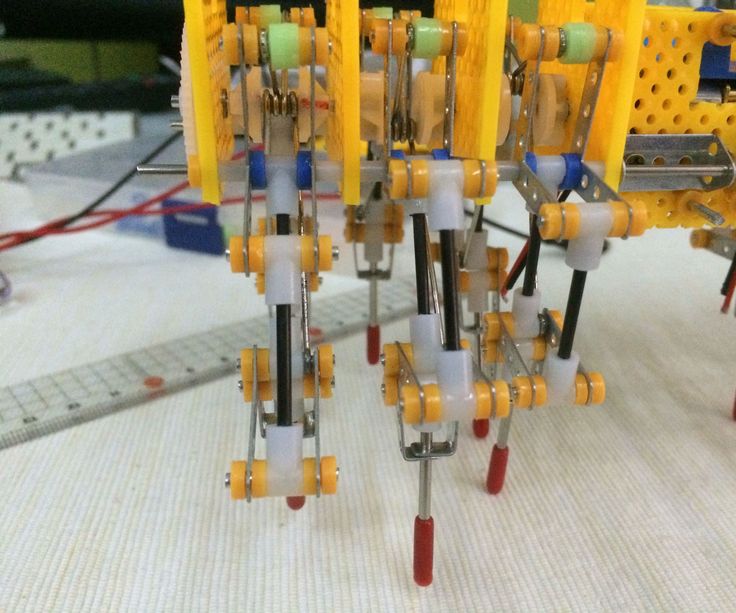 → youmagine.com
YouMagine catalog for Cube series consumer 3D printers manufactured by 3D Systems. The site mainly offers various ways to buy 3D printer supplies and files, but it also has a number of cool free items available, mostly in the Kids section. Some of these elements can be customized by children using an online application. The company offers 3D modeling and publishing tools on its website for both hobbyists and professionals. The site offers a content warehouse where the community hosts and shares models. Registration is required to download files.
→ 123dapp.com
Autodesk 123D is a suite of computer-aided design (CAD) and 3D modeling tools aimed specifically at hobbyists. Along with the toolkit, Autodesk also has a website where users can record their designs and share them with other users. Many of these models can be downloaded and printed using Autodesk as a utility to interface with the MakerBot 3D printer.
The goal of the Autodesk website is to "help engineers build products faster." The site offers tools to help them collaborate on their files. For the casual 3D printing enthusiast, the best part of the site is the large library of free files created by a community of over a million engineers. Registration on the site is required, but the number of files that are then available is worth it.
→ cgtrader.com
Being primarily a place to buy and sell a variety of 3D models (not necessarily just those designed for 3D printers), CGTrader does offer a selection of free models that can be used on 3D printers. The site has a system that tries to find out what you like. The more you interact with the site, downloading and evaluating various developments, the body will have better recommendations.
→ cults3d.com
A French community and marketplace where developers can share or sell their creations. The site has a collection of high quality models that you can download.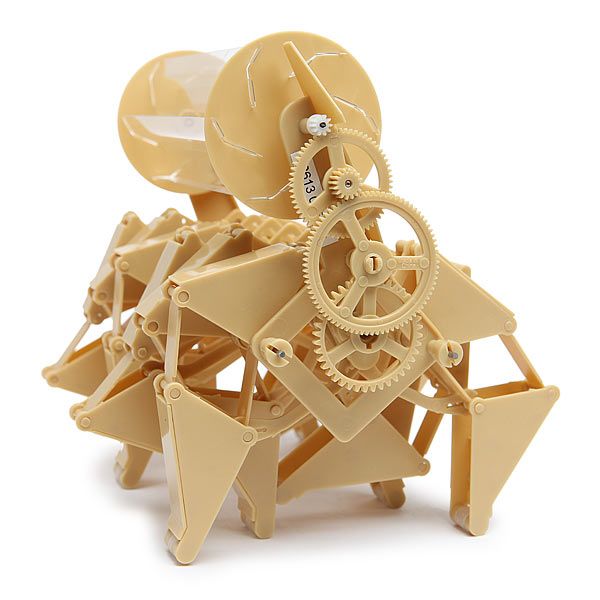 Users can follow the work of the designers they like and get instant updates when a new creation is posted on the site. The site's name, Cults, is a backwards spelling of St. Luc, the patron saint of artists. The site also supports English. This is a relatively new community, so the number of its users is not very large yet.
→ instructables.com
The Instructables website is a community where users can share their DIY projects. This also includes products obtained using 3D printers. The site also provides explanations and instructions describing how to build 3D elements, and some designers take the time to answer questions from site members. Instructables allows users to store and organize their 3D printing projects. This is done to help them work together in the future. You can think of this site as a GitHub 3D printing site where users can share their files, discuss projects, and participate in them. The site also offers the ability to make a request, so if you can't find what you're looking for, you can ask the site's community about it.
→ pinshape.com
Pinshape, a marketplace for 3D models, is similar in style (layout, look, and ability to capture likes) to the well-known site Pinterest. You can buy models from designers, or download them for printing yourself if they are offered for free. Pinshape allows users to host and share 3D model files on it. Basically, this site acts as an online store where you can buy 3D printed parts, or order your own 3D model to be printed. But if you look closely enough, you can find people who sell their products and also offer the files you need so you can print them yourself.
→ 3dfilemarket.com
A new and growing repository of 3D File Market models. All models are tested for suitability for 3D printing. You can download as many models as you like without registration, although you must provide your email address to access the 3D model files. This is a very simple site aimed at being a repository of model files for 3D printers, and nothing more.
The basic design of the site allows users to put files on it for public access, and download files that they would like to use. The site contains many small, simple 3D models ready to be printed, as well as a good selection of everyday items and even spare parts for 3D printers.
Search engines for 3D models in various formats, including STL for a 3D printer. Use queries in English, these search services collect information about models from all over the Internet.
→ yeggi.com
Yeggi is a search engine that will browse major 3D printing sites to find files compatible with 3D printers. You can also browse some popular searches to get an idea of ​​what the community is currently interested in.
→ yobi3d.com
When in doubt, use yobi3D to search for files that match the desired 3D printer. This tool is useful if you want to search for one thing across all sites at once. A very convenient format filter, fast search, high-quality previews and stl models prepared for 3D printing for printing.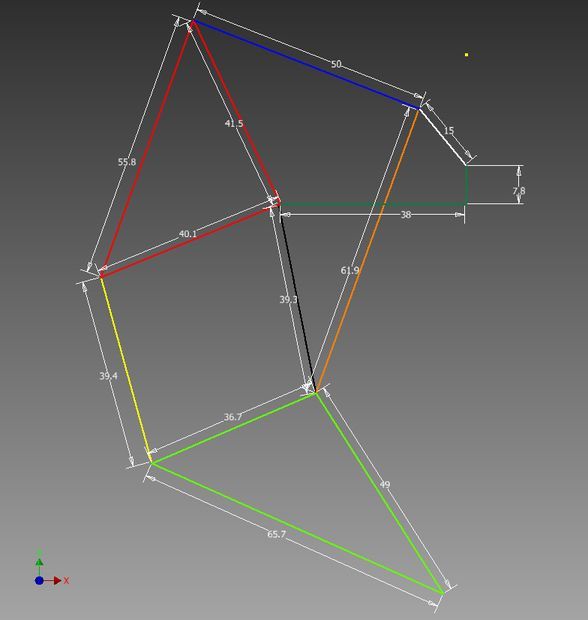 → stlfinder.com
This is another STLfinder that surfs the web looking for 3D printing. To select files compatible with 3D printers, he goes through many 3D modeling sites.
Top 20 Free 3D Printing and 3D Printing Software
Looking for 3D printing software? We've rounded up the top 20 software tools for beginners and professionals alike. Most slicers are free.
What is a slicer? This is a program for preparing a digital model for printing. Models for 3D printing are usually distributed in STL files. To turn an STL file into G-code (a language that a 3D printer understands), a slicer program is required. It is called a slicer because it cuts (to slice - English) a 3D model into many flat two-dimensional layers, from which a 3D printer will add a physical object.
Which slicer should I choose? In this article, we will tell you which slicer is best for 3D printing for each stage of your work.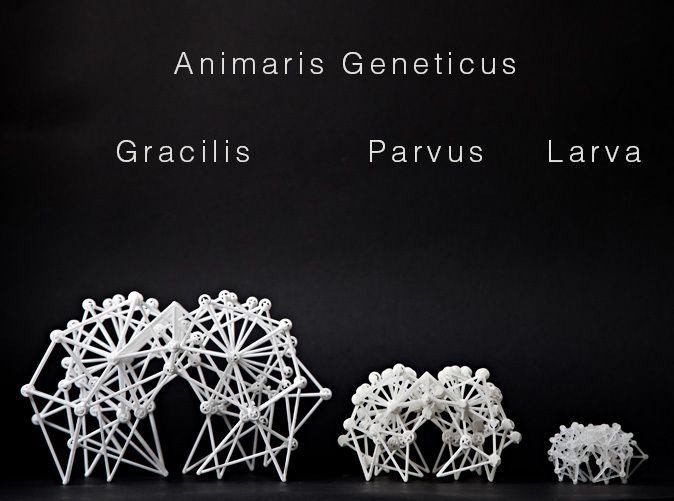 Which one is better for preparing a 3D model for printing? But what if you need to create a 3D model from scratch? And if you are only taking the first steps in 3D?
Don't be afraid: we've answered all of these questions, including the required skill level for each program and where you can download it. The great thing is that most of these programs are completely free and open source.
Cura
CraftWare
123D Catch
3D Slash
TinkerCAD
3DTin
Sculptris
ViewSTL
Netfabb Basic
Repetier
FreeCAD
SketchUp
3D Tool
Meshfix
Simplify3D
Slic3r
Blender
MeshLab
Meshmixer
OctoPrint
#1: Cura
For beginners who need a slicer to prepare STL files for 3D printing
Cura is the standard slicer software for all Ultimaker 3D printers, but can be used with most others , including RepRap, Makerbot, Printrbot, Lulzbot and Witbox.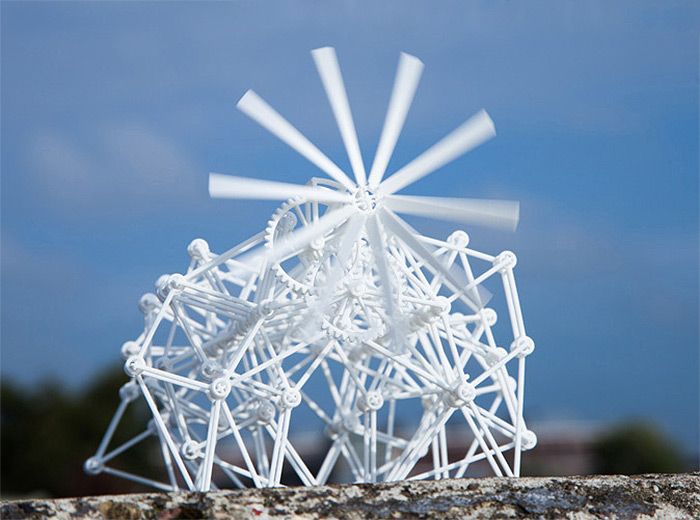 The program is completely open source, its capabilities can be extended using plugins.
This program is very easy to use and allows you to manage the most important 3D printing settings through a clear interface. Start in Basic mode to quickly get up to speed and change print quality settings. If finer control is required, switch to Expert mode.
Cura can also be used to directly control the printer, but then the printer and computer must be connected to each other.
Download: Cura
Price: Free
Systems: PC, Mac, Linux
#2: CraftWare
For beginners to prepare STL files for 3D printing 3D printers by the Hungarian startup CraftUnique to support their CraftBot crowdfunding machine. However, the program works with other printers.
Like Cura, CraftWare allows you to switch from "Easy" to "Expert" mode, depending on how confident you feel. It's a colorful app that features a visual G-code visualization with each function represented by a different color.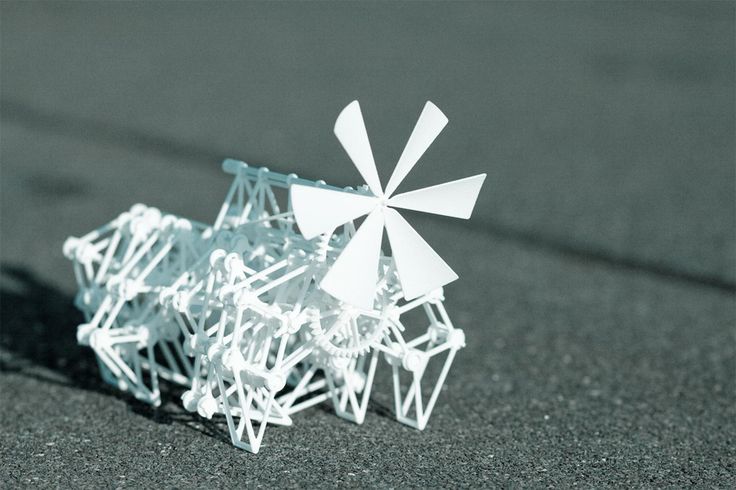 But the most outstanding feature is the individual support service. As far as we know, only the paid program Simplify3D has this.
Please note, however, that this program is still in beta, so bugs may occur.
Download: CraftWare
Price: Free
Systems: PC, Mac
#3: 123D Catch
-systems, smartphones and tablets, which allows you to convert images of objects into a 3D model. Pictures can be taken with a smartphone/tablet or digital camera.
You need many photos of the object from different angles - the more the better - after which they will be compiled into a 3D model.
123D Catch is more of a fun app than a professional 3D printing tool, but after some tambourine dancing, you can get good results, especially when paired with an STL editor like MeshLab or Meshmixer.
Price: Free
Systems: PC, Android, iOS, Windows Phone
#4: 3D Slash
and surprisingly simple, and refreshingly new.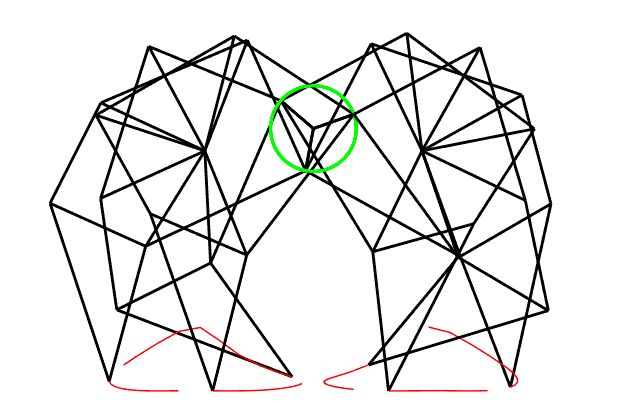 With 3D Slash, you can design 3D models using your dice skills.
You can start with a large block and, like a virtual sculptor, remove small cups from it with tools such as a hammer or drill, or start from empty space and build a model from cubes and other shapes. You can paint with flowers or use template pictures.
Other features worth mentioning are tools for creating logos and 3D text. The Logo Wizard imports an image and creates a 3D model, while the Text Wizard allows you to enter and format text, and then turn it into 3D.
Recommended!
Download: 3dslash.net
Price: Free
Systems: PC, Mac, Linux, Browser
#5: TinkerCAD
- A computer-aided design (CAD) system for 3D printing, which is a good starting point for beginners. Since its capabilities are limited compared to Blender, FreeCAD and SketchUp, many users switch to more powerful tools after some time.
As in 3D Slash, here you can build models from basic shapes.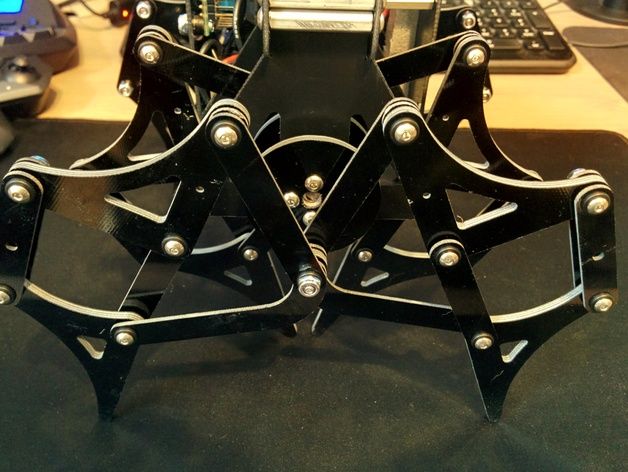 At the same time, unlike 3D Slash, TinkerCAD allows you to create vector shapes in 2D and convert them into three-dimensional models.
Come in: Autodesk TinkerCAD
Price: Free
Systems: Browser
#6: 3DTin
For beginners who want to create 3D models for printing
online is another easy and intuitive tool choice for beginners in 3D modeling. All you need is a Chrome or Firefox browser with WebGL enabled.
Choose from a huge library of 3D shapes and add them to your sketch. All sketches are stored in the cloud, access to them is free if you honor the Creative Commons license. Everything can be exported to STL or OBJ formats.
Enter: 3DTin
Price: Free
Systems: Browser
#7: Sculptris
For beginners who want to create 3D printable models
clay. This is a fantastic 3D modeling program if figurines are your main task. For example, you can make a bust of your favorite video game or comic book character.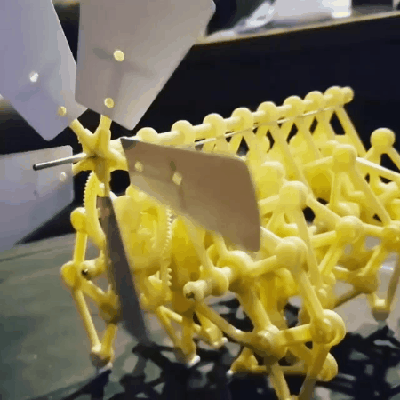 Sculptris is completely free and bills itself as a stepping stone to the more complex (and expensive) ZBrush tool.
Download: Pixologic Sculptris
Price: Free
Systems: PC, Mac
#8: ViewSTL
For beginners who want to view STL files
Using ViewSTL is the easiest way to view STL files . Simply open a web page and drag the STL onto the dotted box.
The STL online viewer allows you to display the model in one of three views: flat shading (for a quick view), smooth shading (for a high-quality image), and wireframe.
Enter: ViewSTL
Price: Free
Systems: Browser
#9: Netfabb Basic
some nice features that allow you to analyze, "repair" and edit STL files before moving on to the model cutting stage.
A good choice if you need more than just a slicer and want to be able to quickly fix STL files without having to learn programs like MeshLab or Meshmixer.
Don't let the 'Basic' in the name fool you, Netfabb Basic is actually a very powerful 3D printing tool.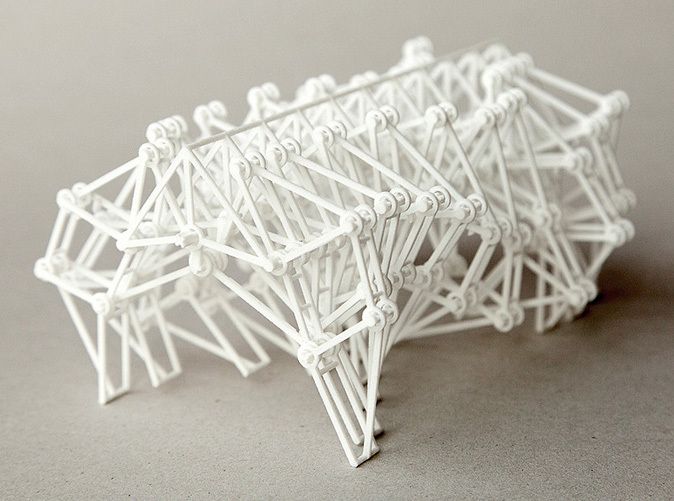 It's "basic" only in the sense that it doesn't cost €1,500 like Netfabb Professional!
Download: netfabb.de
Price: Free
Systems: PC, Mac, Linux
No. 10: Repetier
For advanced to prepare STL files for 3D printing
9002 the next level of 3D printer slicer software, but if you want to stay open source, you should look into Repetier. It is the great grandfather of 3D printing software and a favorite of the RepRap community.
Today the program is moving by leaps and bounds from the level for beginners to advanced users. Packaged in an all-in-one configuration, it supports up to 16 extruders, multi-slicing via plug-ins, and virtually every fusing 3D printer on the market. Get ready to tinker!
What's more, Repetier Host works remotely via Repetier Server, so that the 3D printer can be controlled via a browser, tablet or smartphone.
Download: Repetier
Price: Free
Systems: PC, Mac, Linux
#11: FreeCAD
The program is a great option for developing your design skills.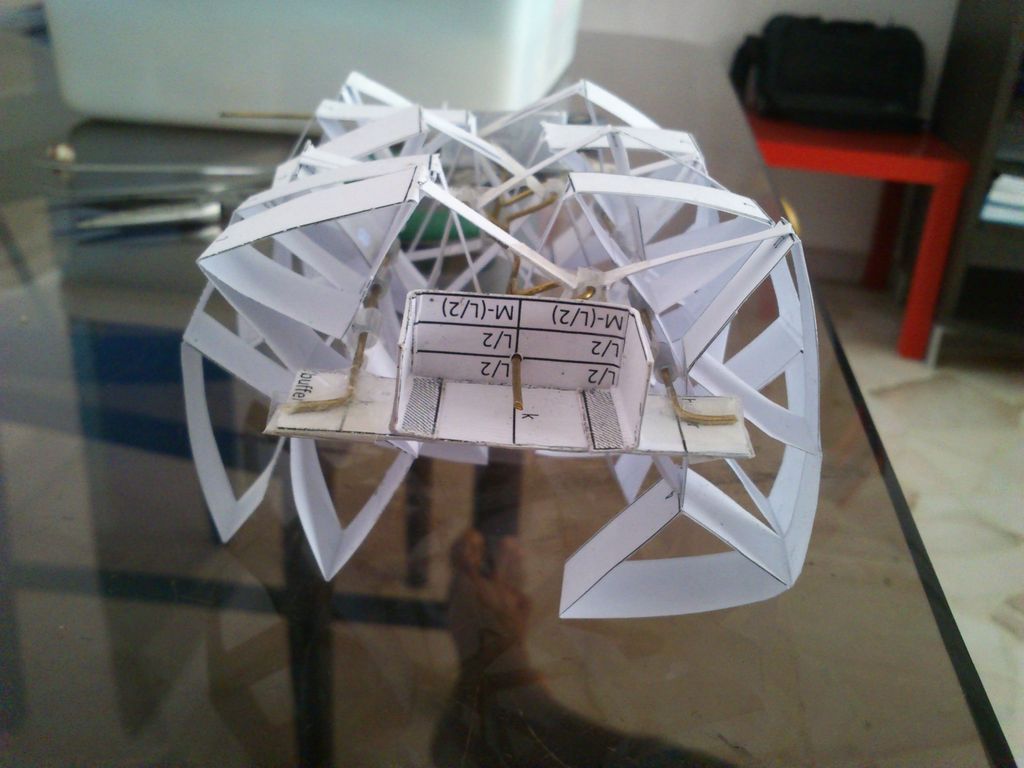 More technically, this parametric 3D modeling program allows you to easily change the project by rolling back through the history of the model and editing the parameters.
Download: freecadweb.org
Price: Free
Systems: PC, Mac, Linux
#12: SketchUp
For beginners who want to create 3D printable models
SketchUp is the perfect combination of simplicity and the perfect combination functionality, with a user-friendly interface and a relatively flat learning curve (i.e., as experience grows with the time spent), the ideal program for developing three-dimensional models.
The Make SketchUp version is free and will have everything you need for 3D modeling if you also download and install the free STL exporter. There is also a professional edition for architects, interior designers and engineers.
Download: sketchup.com
Price: Free (SketchUp Make), $695 (SketchUp Pro)
Systems: PC, Mac, Linux
#13: 3D-Tool Free Viewer
view and check STL files
3D-Tool Free Viewer is a sophisticated tool that, among other things, allows you to check the structural integrity and printability of your file.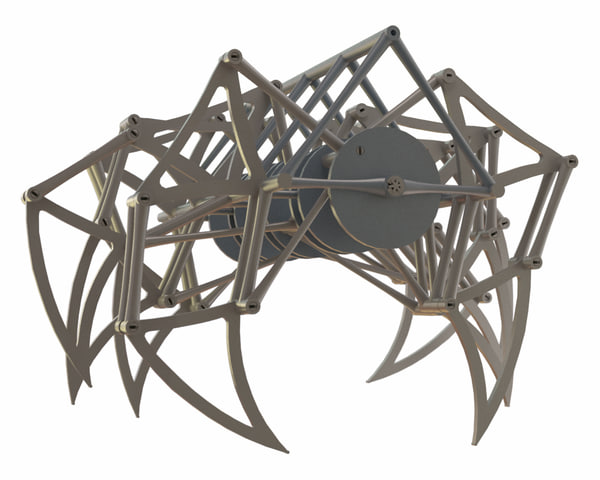 With the Cross-Section function, for example, you can look at the model from the inside and check the wall thickness. Very useful if you want to check your STL file for killer errors before printing.
Download: 3D-Tool
Price: Free
Systems: PC
#14: Meshfix
your model for errors.
Price: Free
Systems: Browser
#15: Simplify3D
For professionals to prepare STL files for 3D printing print. A flexible algorithm checks the model for problems, fixes them, shows a preview of the printing process (ideal for identifying potential problems), and then slices it.
This slicer offers the best infill pattern options in the competition. For models that require supports, Simplify3D will create the appropriate structures on its own and give you full control over their placement. For printers with a dual extruder, when printing with different materials, the Dual Extrusion wizard will help, as a result of which, for example, it will be easier to remove the dissolving filament.
Simplify3D supports 90% of today's commercially available desktop 3D printers and is compatible with Marlin, Sprinter, Repetier, XYZprinting, FlashForge, Sailfish and MakerBot firmware. Simplify3D can also be used to directly control the printer, but then the printer and computer must be connected to each other.
Download: simplify3d.com
Price: $149
Systems: PC, Mac, Linux
#16: Slic3r
source code, which has a reputation as a carrier of super new functionality, which you will not find anywhere else. The current version of the program is able to show the model from multiple angles, so that the user gets a better preview experience.
There's also an incredible 3D honeycomb infill, the first of its kind that can extend over multiple layers rather than repeating itself like a stamp. This significantly increases the strength of the internal filling of the model and the final printout.
Another option is direct integration with Octoprint.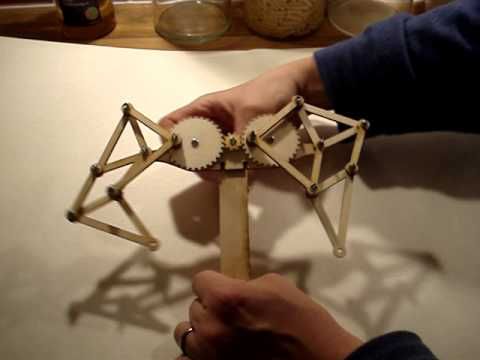 Once the files on the user's desktop are sliced, they can be directly uploaded to Octoprint with one click.
Download: Slic3r
Price: Free
Systems: PC, Mac, Linux
#17: Blender
For professionals who want to create 3D printable models
Blender is a popular computer-aided design (CAD) system with a steep learning curve. Not at all the best choice for beginners, but what you need if you are quite experienced and need something more complex for modeling and printing.
In short, Blender is one of the most powerful tools in existence. Its community is always ready to help, there are a lot of educational materials. It's also open source, so enthusiasts often write extensions to make it even better and more powerful.
Download: blender.org
Price: Free
Systems: PC, Mac, Linux
#18: MeshLab
For professionals to prepare STL files for 3D printing
MeshLab - advanced editor.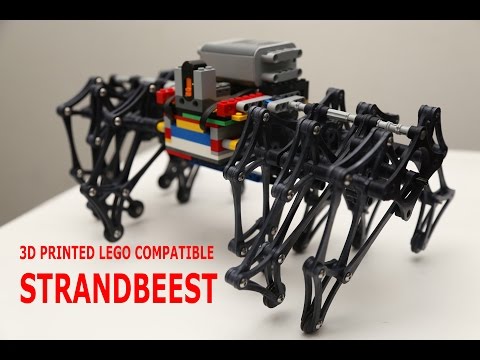 It allows you to remove parts of a 3D model, merge two models into one, patch holes. If you need a program to modify models for 3D printing or some kind of "repair" work, MeshLab is the right choice.
Price: Free
Systems: PC, Mac, Linux
#19: Meshmixer
For professionals to prepare STL files for 3D printing files. It's especially good for identifying potential problems and fixing them automatically. For example, it will show paper-thin walls that can lead to problems with 3D printing. Meshmixer is part of the Autodesk family of 3D printer software, so it should work well with tools like TinkerCAD.
Price: Free
Systems: PC, Mac
#20: OctoPrint
start, pause or interrupt 3D print jobs. Combined with Wi-Fi capable devices, it makes for a great monitor for remotely monitoring the 3D printing process.
Octoprint understands the G-codes of almost all 3D printers and slicers and includes a gCodeVisualizer to visualize this code before or during printing.