Makex 3d printer
MakeX DLP Industrial 3D Printer – Oz Robotics
$4,499.00
DLP 3D dental printer with competitive price and perfect performance.
MakeX DLP Industrial 3D Printer quantity
Add to My Wishlist

Made In: China
Made By Makex Store SKU: D-140 Category: 3D Printers Tags: 3dprinters, dlp, DLP 3D printer, UVled More From: Makex 3D Printers
Description
Reviews (0)
Manuals
Supplier
Policies
Shipping
Ask a Question
Become A Seller
Become An Affiliate
MakeX DLP Industrial 3D Printer
It suits highly qualified industries like health care, dentistry, earphone, medical, and figurine.
The feature of the printed models is stable. It's compatible with most DLP resins. The software is easy to operate. We provide the best service.
Printed Models
Product Manuals
If applicable, the Product Documentation, Reference Materials, CAD design(s),.STEP file(s) and/or other drawing files, Manuals, and Tutorials will be available for download upon purchase. The order confirmation email will include a downloadable link to the product file(s), which can also be downloaded from the My Account section if needed.
---
Shipping Policy
WE SHIP WORLDWIDE: We primarily ship via FedEx, UPS, DHL, EMS, TNT, and USPS because they are fast, reliable, and easily trackable. We usually ship within two to three business days after the full payment. Standard delivery generally occurs within 5 to 7 business days after the shipping date. However, sometimes delivery may take about 7 to 10 business days, depending on the shipping destination, logistics mode, weather conditions, product weight, size, or shipping company distribution structures based on re-planning, such as staff shortages caused by COVID.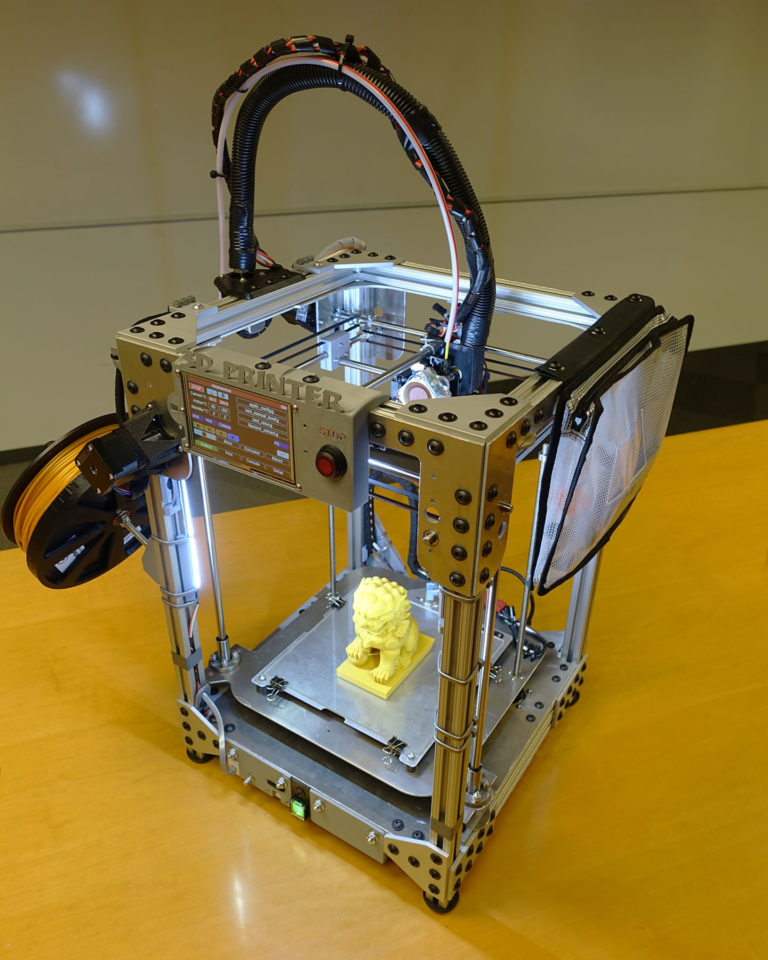 SHIPPING COSTS: For some industrial products, e.g., heavy wheels, CNC machines, etc., the shipping cost is calculated based on the product weight, not quantity. To benefit from lower shipping costs for orders with multiple items, don't hesitate to contact us at [email protected]. Our shipping rates are listed very clearly on each product page under the SHIPPING tab. Additionally, to see the shipping cost for your country, add the item to the Shopping Cart; you will see the shipping cost based on your Country and Location. CUSTOMS and TARIFFS: While not all products require a tariff, some products may require a minimal tariff if applicable in your country for orders of $800.00 and above. The total amount for your order does not include a customs fee/tariff. A tariff belongs to the buyer when applicable. Why don't we add tariffs to the product's retail price? - If all countries deducted the same tariff amount, we would have added the tariff amount to the product price.
However, we do not do that because each country charges a different amount, while some do not even charge. Therefore we can't add any tariff to the product's retail pricing. Oz Robotics, Manufacturing Partner, or Supplier are not responsible for tariffs. Please check the "Made In" and "Made By" labels on the product page to see the product's origin. The total amount for your order does not include any duties, import taxes, customs fees, and GST/VAT. The buyer must pay all import duties. Please click here to see more on Tariffs.
Return Policy
COVID: We are suspending product returns due to the current COVID-19 pandemic unless there is a manufacturing defect. Please study the product and ask us questions before you buy. Thank you. ORDER CANCELLATION: After you place an order, you have 5 hours to request an order cancellation. After 5 hours, your item(s) have either already been shipped, prepared to ship, or are currently being custom-made.
It means we will not process your cancellation request after this period has passed. By placing your order, you signify that you agree to be bound by our Order Cancellation Policy. PAYPAL and STRIPE SERVICE FEES: Please note both PayPal and Stripe do not offer a refund for the service fees they charge when you purchase a product. Therefore, after placing an order, if you change your mind and ask for a refund, we will deduct the service fee for PayPal or Stripe, whichever one you used to purchase. If you have any questions about this, please contact PayPal or Stripe. EXCHANGE POLICY: Oz Robotics wants you to be happy with your new purchase. However, we abide by the exchange policy of our suppliers because we do not manufacture these products; our suppliers do. Once you used the product, our supplier(s) and we have the right not to issue a refund. Still, we will offer an exchange for the wrongly purchased items or products with serious and irreversible defects or technical problem(s).
The buyer will pay the shipping fee for wrongly purchased products or any other similar issues. If the product you purchased is defective, please email us at [email protected] with some photos or a video of the defective parts to evaluate before you send it. Click HERE for more on Refund and Replacement Policy REFUND POLICY: Oz Robotics accepts refunds on a minimal basis unless there is a manufacturing defect. For any electronic items, returns are only accepted on devices with serious and irreversible problems; meanwhile, the customer must apply for the returns within seven days from the delivery date. Before a refund acceptance, please include images or a video and any other material proof of the defect. However, we abide by the exchange policy of our suppliers because we do not manufacture these products; our suppliers do. For more info on Refund and Replacement Policy please visit Refund and Replacement Policy. Other than our supplier's default policy, once a return is agreed upon, you can ship your defective item to the provided return address that you should receive from us first.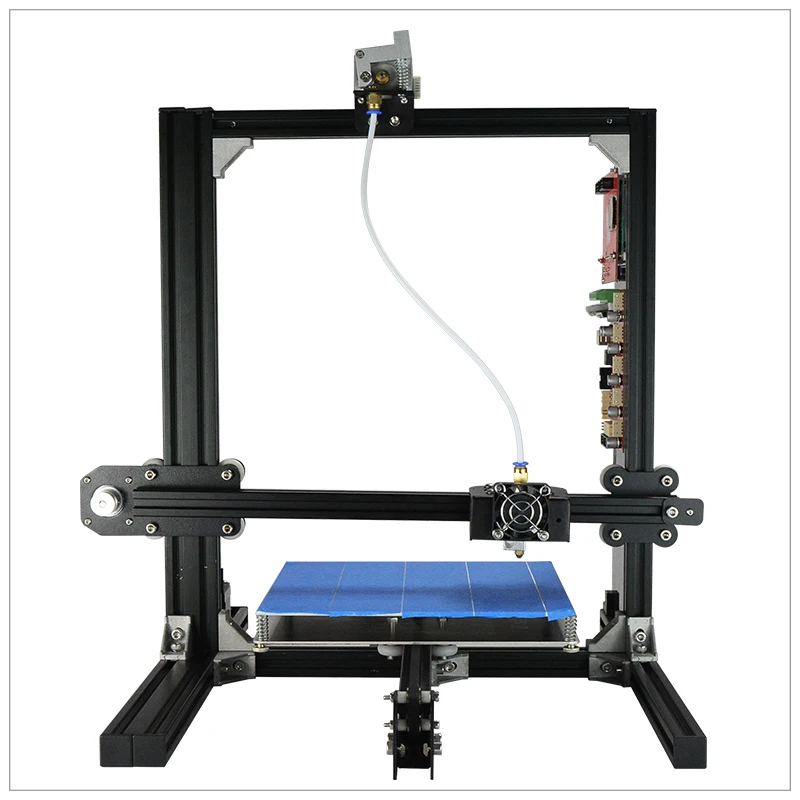 Please ship the order in original packaging with all the accessories and additional parts. If the Required Parts are not sent back, they will be billed for or expected to be shipped at a later stage. And only once all items have arrived will our staff check the returned product for testing. Include in your package a signed letter stating the reason for your return and the original receipt as well as any mentioned proof of defect, images, or a video, etc. It will help us to speed up the process on your behalf. The purchaser (customer/buyer) is responsible for all shipping costs when returning an item. However, upon receiving the returned order, we will assess the product. If it is determined that there is, in fact, a manufacturing defect, then we will refund the shipping costs as well as repair or replace or refund the full amount to the purchaser if the product is not fixable. If you wish to return an unused product, please do so within seven days from the ship date for a refund on the purchase price, minus shipping, handling.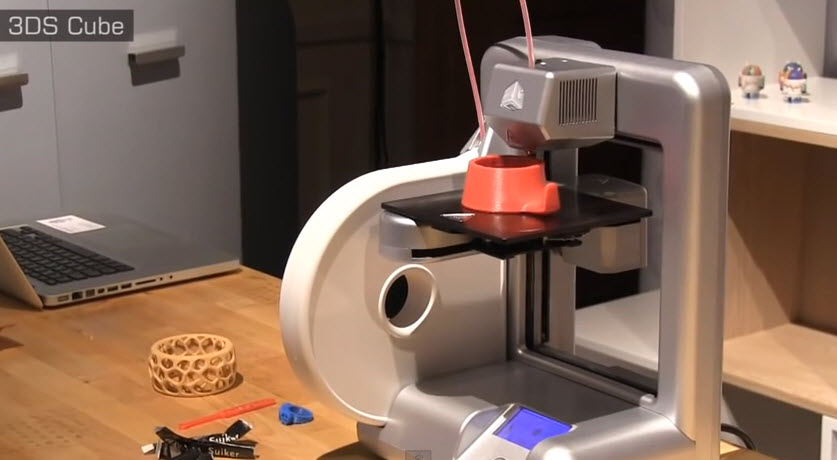 Refunds will be credited to the original credit card used for payment in 24-48 HOURS after receiving the product back. We will charge 50% restocking fee. Once your return is received and inspected, and if agreed for a refund, refunds will be credited to the original credit card used for payment in 24-48 hours. Please note that we will charge a 50% restocking fee once you return a product without any defect. Once your refund is processed, PayPal will return the money to the card used. It may take at least five business days (depending on the bank and credit company) before your refund is posted in your bank account and statements. Contact Us if you still have not received your refund after 5 business days. Do not return your product to our New York office. For any exchange or refunds, please email us first at [email protected] for us to provide you with the steps that need to be followed. Any product you return must be in the same condition you received and returned in the original packaging without being used.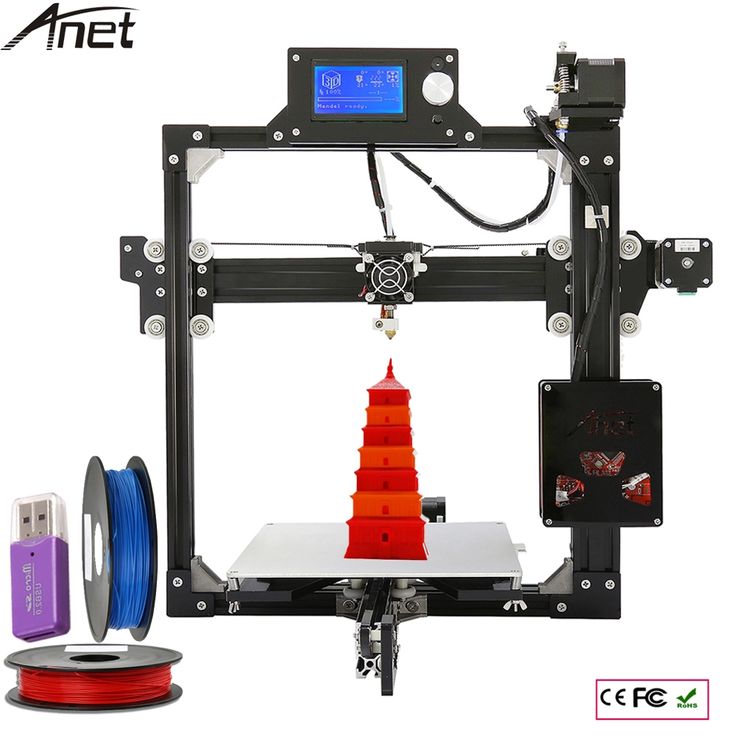 Please keep the original receipt. More on Refund and Replacement Policy.
Shipping costs
| Region / Country | State | Postcode | Cost |
| --- | --- | --- | --- |
| United States (US) | New York | 14505 | $80.00 |
| Spain | A Coruña | 15007 | $90.00 |
| Canada | Ontario | L7A 3A1 | $142.00 |
| Germany | Berlin | 13357 | $87.00 |
Upon submitting your question, your email will include the product link automatically.
There are no questions yet. Be the first to ask a question about this product.
Start Selling on Oz Robotics
Sell Worldwide with Oz Robotics. Find new buyers in the United States or Go Global. The Simplest Way to Sell your innovation worldwide.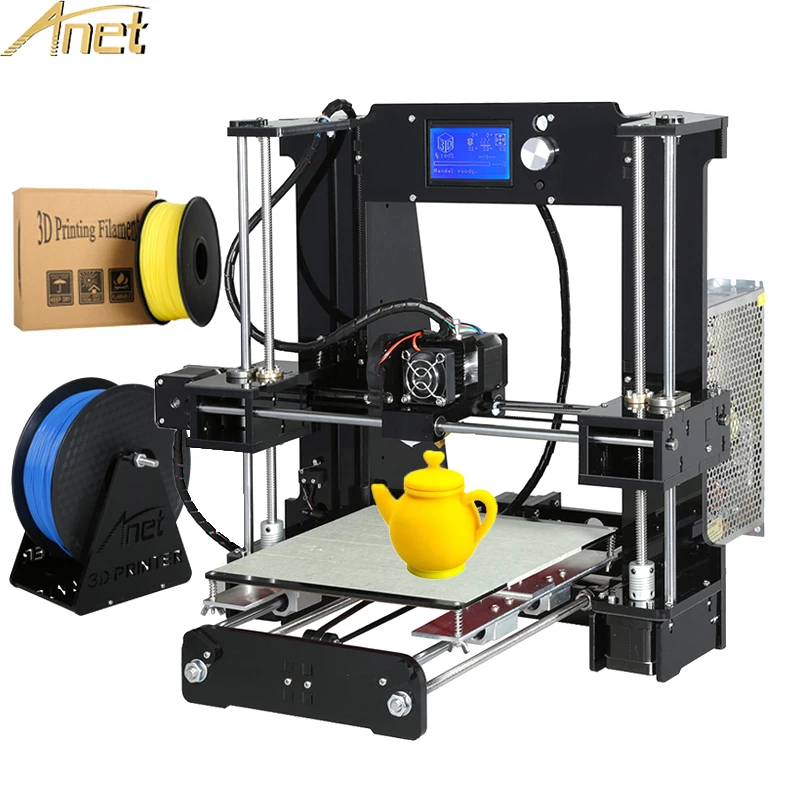 Reach out to millions of new customers to increase your sales through paid advertising. Sell your Hardware, Software, and Subscription based Apps. See Details
Become an Affiliate and Earn Extra Income!
You're already sharing so many things online without making any money! So why not share our products and earn an extra income when visitors buy. Details
MakeX M-One Pro compatible Liqcreate resin & settings
The MakeX M-One Pro is a high-quality 3D printer with advanced DLP technology.  The MakeX M-one Pro features a powerful Texas Instruments HD DLP light source, a 405nm LED and is compatible with 3rd party resins. It generates exceptionally accurate prints with the utmost attention to detail. In addition, it features a software based on a flatbed printing system that allows you to control functions such as Anti-aliasing to achieve delicate surfaces.
The MakeX M-One Pro 70 printer according to MakeX:
– 3D printer with DLP technology, optimal for dental applications.
– Prints parts with high precision.
– Apparatus for printing thicknesses of minimal 5 microns per layer, mostly operated at 50 micron layers
– It features powerful software capable of controlling functions such as anti-aliasing.
– Equipped with the powerful Texas Instruments DLP HD light source.
– Accurate and detailed prints.
– It has an open system.
– It is compatible with all types of resins.
– Prints all types of parts: crowns and bridges, splints, models, orthodontics, surgical guides and trays.
The MakeX engineers have optimized several Liqcreate resins on the MakeX M-One Pro resin 3D-printer. If your preferred resin is not listed, contact us and we can provide starting settings for the MakeX M-One Pro 3D-printer and Liqcreate resins.
Contact us
MakeX M-One Pro resin 3D-printing parameters.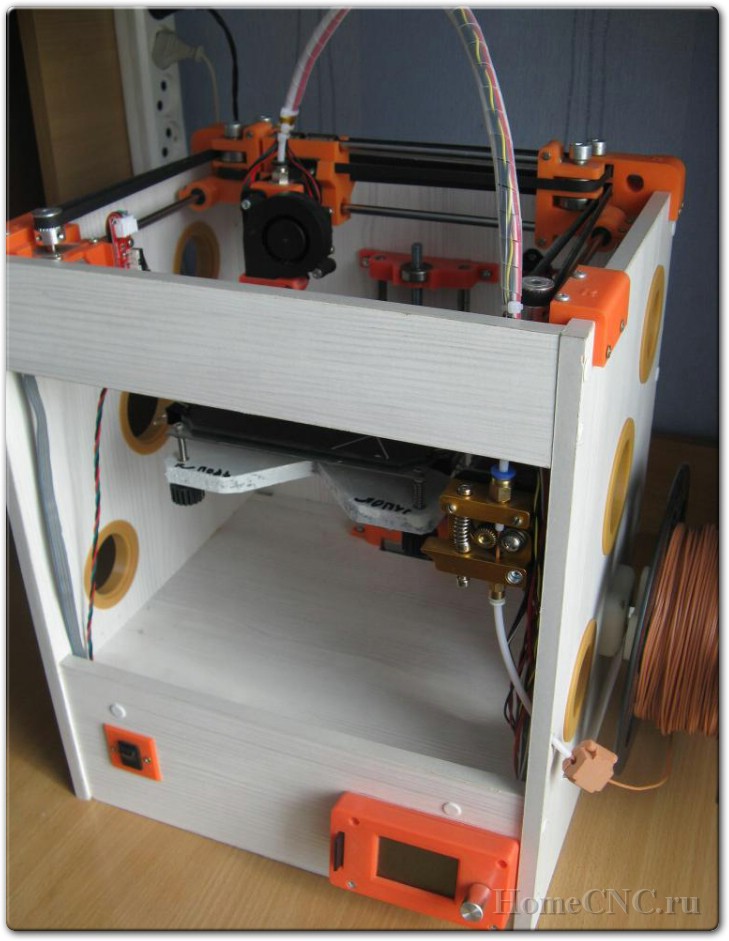 | | | | | |
| --- | --- | --- | --- | --- |
| | Layer thickness | Power Mode | Exposure time (seconds) | Base layer count |
| Deep Blue | 100 µm | | | |
| | 50 µm | | | |
| Stone Coal Black | 100 µm | | | |
| | 50 µm | | | |
| Premium White | 100 µm | | | |
| | 50 µm | | | |
| Premium Black | 100 µm | | | |
| | 50 µm | | | |
| Premium Model | 100 µm | | | |
| | 50 µm | Medium | 2,0 | |
| Premium Tough | 100 µm | | | |
| | 50 µm | | | |
| Wax Castable | 100 µm | | | |
| | 50 µm | Low | 1,4 | |
| Premium Flex* | 100 µm | | | |
| | | | | |
| Clear Impact | 100 µm | | | |
| | 50 µm | | | |
| Strong-X | 100 µm | | | |
| | 50 µm | Medium | 5,0 | |
| Tough-X* | 100 µm | | | |
| | | | | |
| Flexible-X* | 100 µm | | | |
| | 50 µm | | | |
| Hazard Glow | 100 µm | | | |
| Composite-X | 100 µm | | | |
| | 50 µm | | | |
| Dental Model Pro Beige | 100 µm | | | |
| | 50 µm | low | 3,5 | |
| Dental Model Pro Grey | 100 µm | | | |
| | 50 µm | low | 3,5 | |
| Gingiva Mask | 100 µm | | | |
| | 50 µm | medium | 11,0 | 16,5 seconds bottom exposure |
* Use heavy supports
Order MakeX compatible resin
About MakeX M-one Pro resin 3D-printer
Image by MakeX: The new MakeX M-one Pro resin 3D-printer.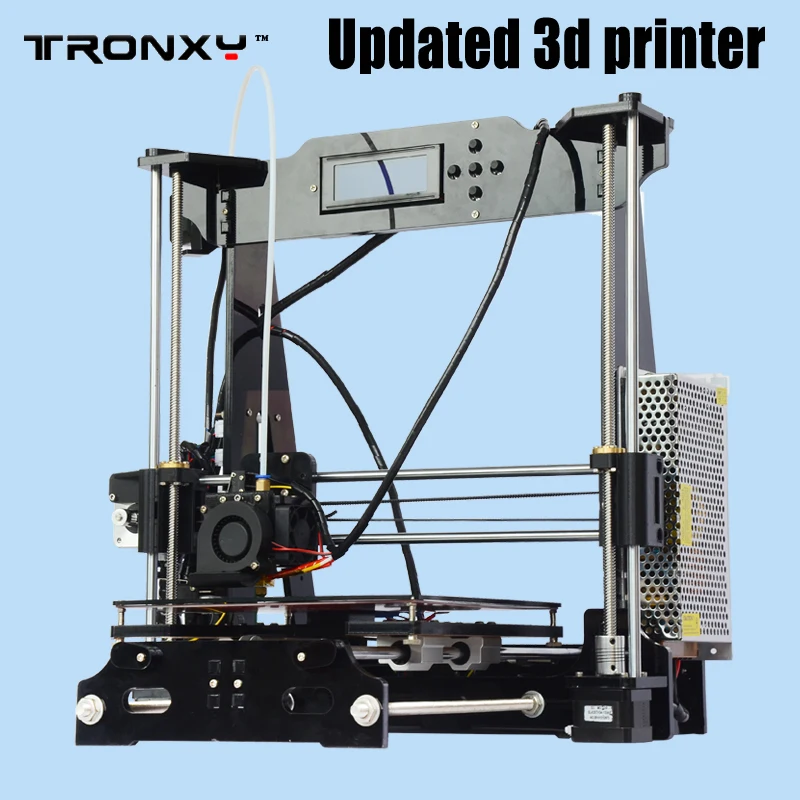 MakeX M-one Pro resin 3D-printer specifications.
Parameters
M-One J80
M-One D100
M-One Pro 30
M-One Pro 30 385
M-One Pro 40
M-One Pro 40 385
M-One Pro 50
M-One Pro 50 385
M-One Pro 60
M-One Pro 60 385
M-One Pro 70
M-One Pro 70 385
Footprint
310*310*490 mm
310*310*450 mm
310*310*450/490 mm
Build Volume
102*64*165 mm
128*80*165 mm
64*36*115 mm
80*46*115 mm
96*54*115/165 mm
120*68*115/165 mm
80*46*115 mm
135*76*115/165 mm
XY Resolution
80 μm
100 μm
33 μm
42. 5 μm
50 μm
62.5 μm
70 μm
Z Resolution
5 μm
Uitravlet Band
405 nm
405 nm
385 nm
405 nm
385 nm
405 nm
385 nm
405 nm
385 nm
405 nm
385 nm
Technology
DLP
Light Source
Industrial HD UV-LED Light Engine
Lifespan
50000 Hrs
Connectivity
Wi-Fi, Internet & USB Divre
Touch Screen
7″
Supported OS
WINDOWS, MAC, LINUX
Software
XMAKER
Contact us if you have any questions or when you need help with settings for the MakeX M-One Pro or other resin based 3D-printers.
Stamped into space: Russian 3D printer will be tested for the first time on the ISS | Articles
The research program on the Russian Segment of the ISS includes tests of a 3D printer designed to operate in microgravity conditions. It will go into orbit in June this year. The main objective of the experiment is to learn how to print products with predictable characteristics, Roscosmos told Izvestia. Experts believe that at the current stage of technology development, such a device will help in the repair of household items and appliances on the ISS, but the polymer will not withstand the conditions of open space. In the future, the use of 3D printing can significantly accelerate the exploration of extraterrestrial space, simplify the organization of expeditions to the Moon and Mars, and even their colonization.
High art
The program of scientific and applied research and experiments on the Russian segment of the ISS included the development of technologies for additive manufacturing of products in space.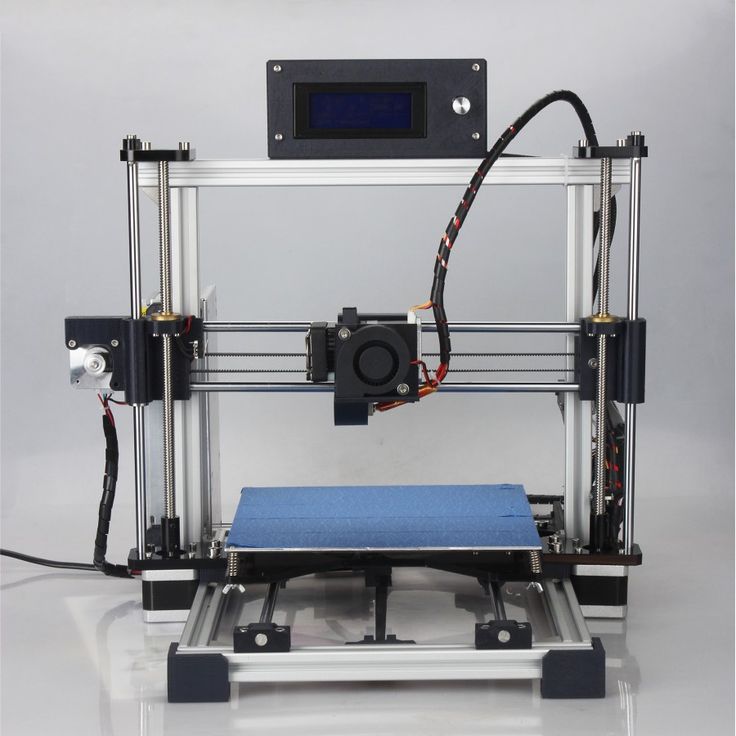 Simply put, this is printing from polymer materials using a 3D printer in zero gravity. The experiment will show how close we are to solving the problem of the operational supply of orbital stations and bases with spare parts, Roscosmos told Izvestia.
Now all the equipment used in space is delivered from Earth. This imposes serious restrictions on the weight and dimensions of the cargo, and besides, you have to take into account the delivery time - some flights have to wait weeks or even months. Therefore, one of the most important tasks arising in space exploration is the optimization of cargo traffic.
The ability to quickly, on the spot, produce the necessary tools, parts would be extremely useful when working on the Earth's orbit, and even more so during expeditions to the Moon and Mars.
But before you send a 3D printer on expeditions to distant planets, you need to learn how to print products with predictable characteristics in zero gravity. After the experiment, the samples made on board the ISS will be compared with similar samples created on Earth.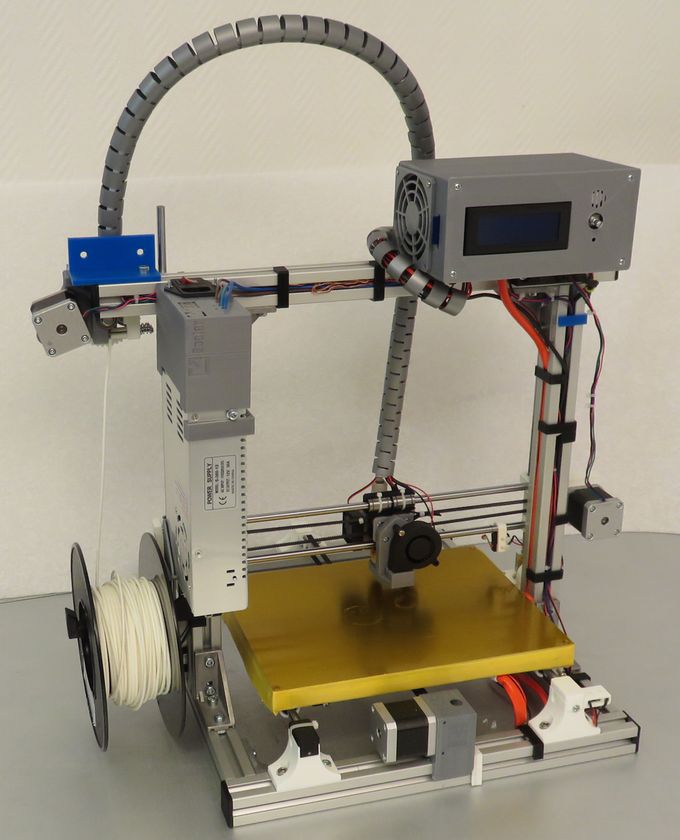 So the researchers will find out the influence of microgravity on the 3D printing process and the characteristics of the created objects.
"In microgravity, the substance used for 3D printing begins to behave completely differently than on Earth," Alexander Bloshenko, executive director of Roscosmos for advanced programs and science, explained to Izvestia. - In particular, a powder that could be melted and baked in a certain way cannot be used. Therefore, the task of the experiment is to work out the conditions in which you will have to work, and "adapt" to weightlessness in the conditions of the ISS.
Space cabinet
Printer developed at the National Research Tomsk Polytechnic University (TPU). It is similar in size to a bedside table. Weight - no more than 30 kg. The principle of its operation is the same as that of devices for terrestrial conditions - the technology of layer-by-layer imposition of a molten polymer thread is used. But the need to adapt it to work in zero gravity has made adjustments to the design and a number of printer elements, TPU noted.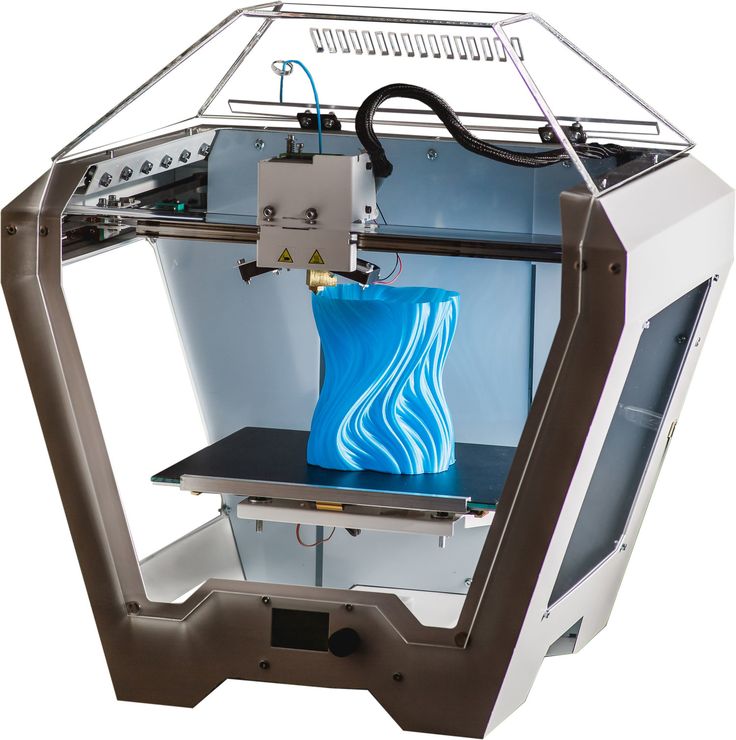 - The entire design of the 3D printer is block-modular, all its components are located in a single housing. This is important for safety reasons and operating conditions of the station," said Vasily Fedorov, head of the research and production laboratory "Modern production technologies" of TPU.
There are other features. Hot air on Earth is lighter than cold air, it goes up, and cold air comes in its place. But in zero gravity there are other convection conditions. Therefore, heat transfer in the printer will work in a completely different way. The influence of radiation is also taken into account.
- We are creating a printer so that it can work in the conditions of the ISS, that is, with continuous exposure to flows of heavy charged particles, - said Vasily Fedorov. — Doing so may cause the printer's electronic components to malfunction. Therefore, its design includes microcircuits that are resistant to radiation, and algorithms are used to correct errors in actuators.
The set of scientific equipment includes the 3D printer itself, a hermetically sealed complex with a system for filtering gases generated during the printing process, an embedded computer to control the process, and consumables.
TPU has already made a working layout and prototype equipment. He successfully passed all tests. Now in the stage of adjustment are flight samples of scientific equipment, which will go into space.
Good luck or bad luck?
Roskosmos believes that in the future 3D printing technology in zero gravity will simplify the implementation of long-distance and long-term expeditions. Apparatus and the necessary parts can be made right in space, without worrying about where to get them and how to repair broken ones. The results of the experiment on the ISS are planned to be used to develop technical requirements for the equipment of advanced industrial complexes, both orbital and planet-based.
Izvestia asked the experts to assess the potential of the experiment and the 3D printing technology itself in space.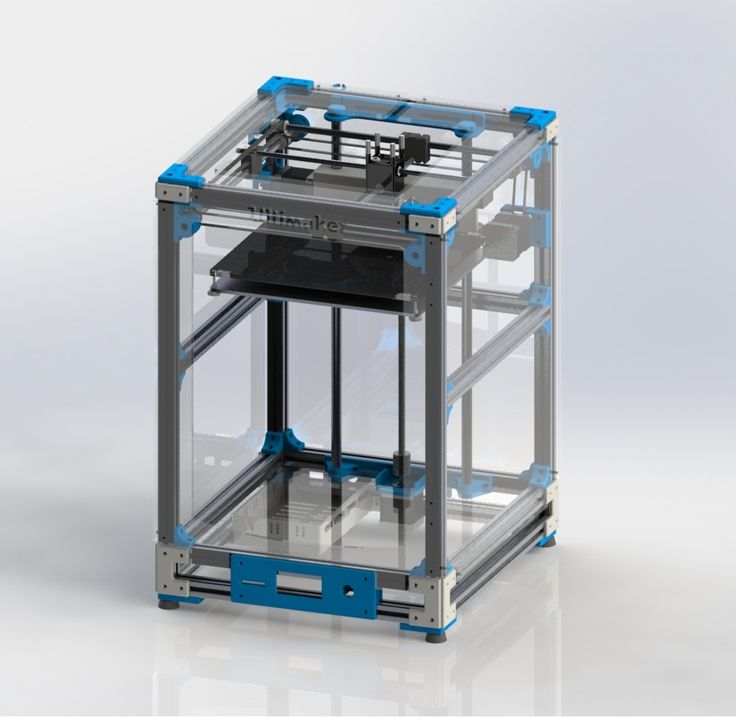 - Classical additive technologies (layer-by-layer building up and synthesis of objects. - Izvestia) are good on Earth. Each layer of material shrinks slightly following it with the help of gravity. In zero gravity conditions, there is no such help, so the requirements for materials and printer operation parameters change. For example, the material must solidify rather quickly so as not to rise and scatter in the apparatus. The print speed should be much faster. Therefore, colleagues have to overcome certain difficulties," explained Yousef Khesuani, co-founder and managing partner of 3D Bioprinting Solutions.
The expert also noted the need for post-processing of samples. Otherwise, tiny particles of material that need to be disposed of for safety reasons will simply scatter around the station.
— The very idea of ​​the experiment is very interesting, and it will be useful to conduct it, — says Nikolai Kozlov, Professor of the Department of Technology of Composite Materials, Structures and Microsystems at MAI.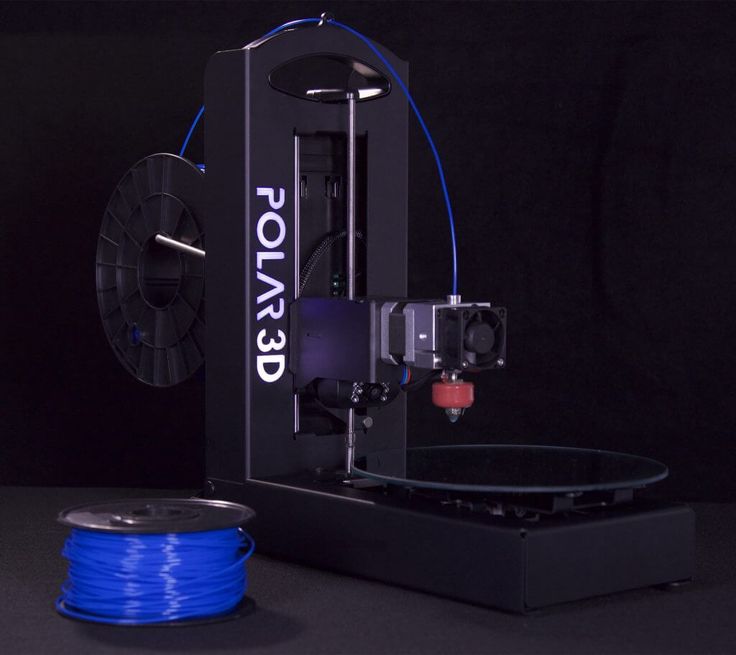 "In my opinion, with the help of such a printer it will be convenient to create a variety of components and parts from polymers that can fail on board the station during operation or will be required during a long flight. This is convenient because the printer is easy to set up to create an object of any shape.
As for the materials used overboard, the current polymer materials widely used for 3D printing do not have sufficient resistance to space factors for this, experts say.
To assess the prospects for using 3D printers in space, we need to understand where we can get consumables. The economic feasibility of using the technology directly depends on this.
- The polymers themselves, which can be used as a material for a 3D printer, we are unlikely to find on other planets, - said Nikolai Kozlov. - These are synthetic materials, so you will have to carry all of them with you.
Theoretically, when creating planetary bases, the use of local resources, for the Moon - regolith, can reduce the cost of printing, Nikolai Kozlov noted.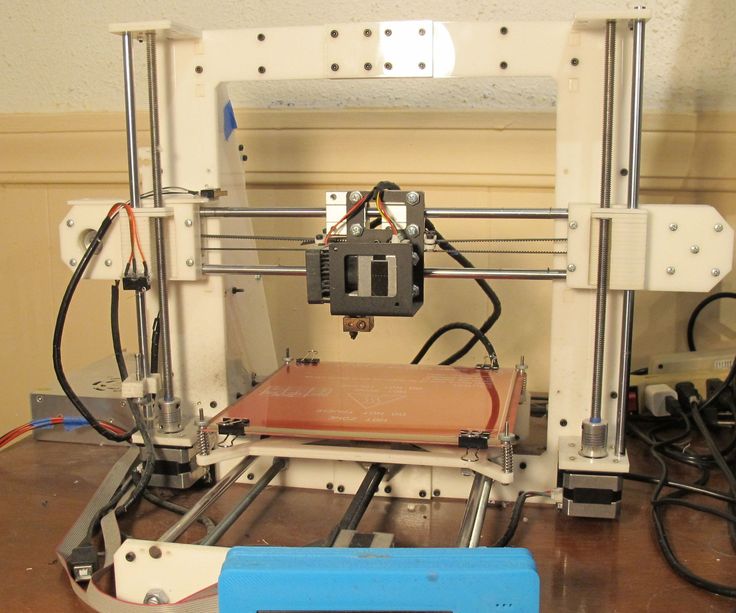 - There are ideas about using solar energy to melt regolith - lunar soil, but such technologies are highly energy intensive and require large investments. However, it should be borne in mind that progress does not stand still, materials and technologies for their processing are intensively developing. Perhaps tomorrow, 3D printing technologies will be able to solve the problems of building residential complexes on the Moon and other planets. Therefore, the creation of such a printer for forming parts from polymers in zero gravity on board the ISS is a step in the right direction, the expert believes.
The Progress MS-20 transport cargo ship, which will launch on June 3, 2022, will deliver the test equipment to the MSC. It will be located in the new Russian Science module. The plans are to conduct 20 "sessions" of the experiment during the year. At the first stage of work, the ISS-67 crew commander Oleg Artemiev and his colleagues, flight engineers Denis Matveev and Sergey Korsakov, will perform the work.
The first printed test samples are planned to be returned to Earth on September 29, 2022, along with the crew.
Mexx Forever Classic Never Boring (150ml) - Shower Gels
Mexx Forever Classic Never Boring (150ml)

| | |
| --- | --- |
| Set | No. |
| Gender | M |
| Size | 150ml |
Transportation of an order valued over 59€ in Estonia - free of charge.
The exact delivery time is indicated in the "Availability" section.
Just add the item to your shopping cart and you can choose one of the following delivery methods:
Photopoint Dealership

Place your order online and pick it up at a Photopoint Dealership.
This way, it won't cost you a cent to pick up the product, because there are no postage costs when ordering to a store, even if the cost of the order is below 59€.
You will be notified by e-mail when the goods arrive at the dealership.
Photopoint has representative offices in Tallinn and Tartu. More detailed information about the location of stores and contact details can be found here.
Omniva parcel machine
Choose any Omniva parcel machine that suits you. When the parcel arrives at the machine, you will receive an SMS notification with a unique code. Come to the machine, enter the code and take the package. Everything is so simple. Omniva postal machines are located outside the buildings, so you can receive the parcel at any time convenient for you.
You can select the nearest postal machine in the basket of the Photopoint online store from the list in the list of delivery methods. You can see all the locations of Omniva post machines here.
SmartPOST parcel machine

What if it's closer and more convenient for you to get to the SmartPOST parcel machine? If so, then select this option in the Photopointi online store in the basket. As soon as the parcel arrives at the place, you will receive an SMS with a unique code. Go to the place, enter the code and receive the package. Fast and easy.
The location of SmartPOST postal machines can be viewed here.
Parcel collection point DPD Pakipood
Be sure to pay attention to where the DPD Pakipood pick-up and drop-off points are located. They are even in some small villages. Select the appropriate DPD Pakipood from the shopping cart. As soon as the parcel arrives at the place, you will receive an SMS with a notification. Go to the place, show your ID and pick up the package.
Location of DPD Pakipood locations can be viewed here.
SmartPOST postal machine in Finland

Order goods for yourself in Finland or send to a friend there.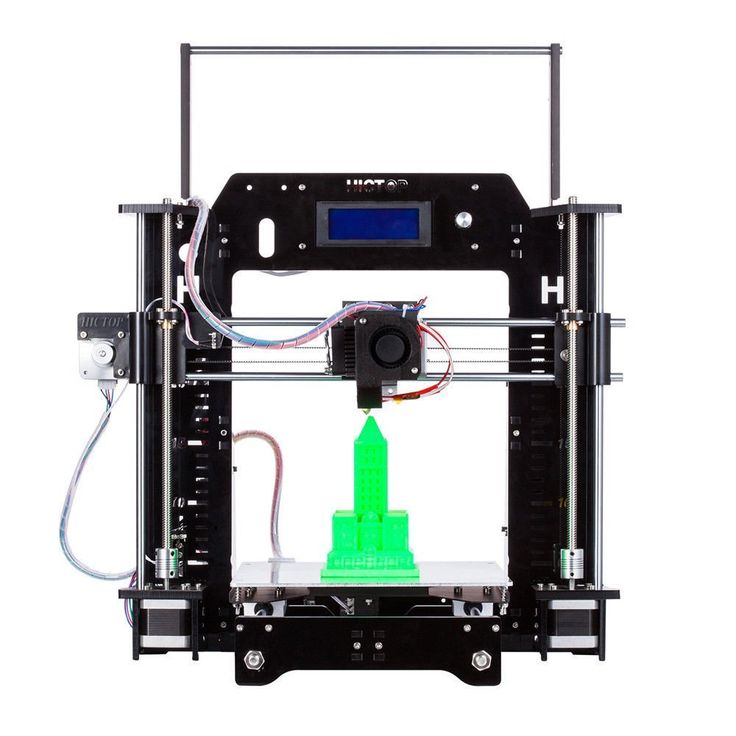 SmartPOST Finland postal machines work just as easily as those in Estonia. Choose the appropriate SmartPOST Finland machine in the shopping cart in the online store. As soon as the parcel arrives at the place, you will receive an SMS with a unique code. Go to the place, enter the code and take the package.
The location of SmartPOST Finland parcel machines can be viewed here.
Matkahuolto parcel pick-up point in Finland
Order goods to Finland for yourself or a friend. On the Photopoint page, in the "basket" section, select the Matkahuolto pick-up point that is convenient for you and place an order. As soon as the package arrives at your chosen point, you will receive an SMS notification or an email notification. The parcel can be received on the basis of an identity document.
Matkahuolto pick-up points see here.


Home by courier Omniva

"Courier" does not mean that you have to order goods home.