Laser engraver head for 3d printer
Laser Cutter and Engraver Toolhead for CNC and 3D Printer
Lasers became a very affordable and useful tool that can convert your 3D printer or CNC frame into a laser engraver or laser cutter.
Disclaimer: when operating lasers, it is never enough to stress the importance of the safety measures. The eye-protective goggles and enclosures are recommended while operating any kind of lasers.
Laser Types
There are different types of lasers.
– Dye lasers, for instance, are mostly good for research,
– Co2 lasers with their potent 1000 watt power are able to cut metal,
– Fiber lasers – a big variety of fiber lasers can be used for almost any types of laser cutting and laser engraving. Fiber lasers include impulse and continuous wave (CW) types.
– Diode lasers. In this article, we will tell you more about diode and diode-pumped solid-state laser attachments.
DPSS (Diode-pumped Solid-state) Laser Optics
(Source: Endurance Lasers)
The Key Abilities of Diode Lasers – Pros and Cons
The good thing about diode and DPSS (Diode-Pumped Solid-State) laser heads is that they are portable and can be installed on any 3D printer / CNC frame, unlike Co2 tubes that can not be easily installed on an existing router or 3D printer.
3. It is very important to know that if the materials are denser then you will need more power for cutting. For example, to cut 3.2 mm (1/8'') of MDF you will need at least 15-watt optical power to cut it without charring. Read more about density …
– Wood and Polywood. Laser with 5-8 watt CW power cuts up to ¼'' of wood and plywood, and dark acrylic.
Laser Engraving
(Source: Endurance Lasers)
– Engraving. Diode lasers can engrave (etching actually) on steel, stainless steel, titanium without any chemicals (engraving paste). To do in-depth engraving you need a DPSSL. A 4-watt DPSSL will be enough to do 0.1 mm in-depth metal engraving (marking).
Diode Laser Weaknesses
– Transparent Materials. It's a pity that diode lasers cannot cut transparent materials. The problem is the coefficient of the absorption level of acrylic. The acrylic absorbs the laser radiation if the wavelength is more than 5000 nm, Co2 lasers with 10600 nm wavelength cut acrylic easily, while diodes lasers can only engrave.
– Metal Cutting. Another limitation of the diode laser is its inability to cut metal. For metal cutting, you need impulse power or more CW power. Some 150-watt CO2 lasers can cut thin metal with an oxygen assist and a special short focal lens forming a very small laser beam spot. (A 10-watt DPSS can cut 0.2-0.3 mm of brass, copper, aluminum, and steel).
Read More: What You Can Do With a 10 Watt PLUS PRO Laser
The diode laser can cut up to 3-8 mm of wood/plywood with low density and color acrylic of the same thickness as well as leather, fabric, fiber cloth, cardboard, hardboard, MDF, etc.
The diode laser can etch on stainless steel, steel, titanium without any additional adjustment.
The diode laser can etch on brass and copper with a marking paste such as Cermark, Dry Lube Moly, or thermal CPU paste.
How to Assemble Laser to CNC Frame or 3D Printer
It is easy to wire and hook a laser to an existing CNC frame or 3D printer.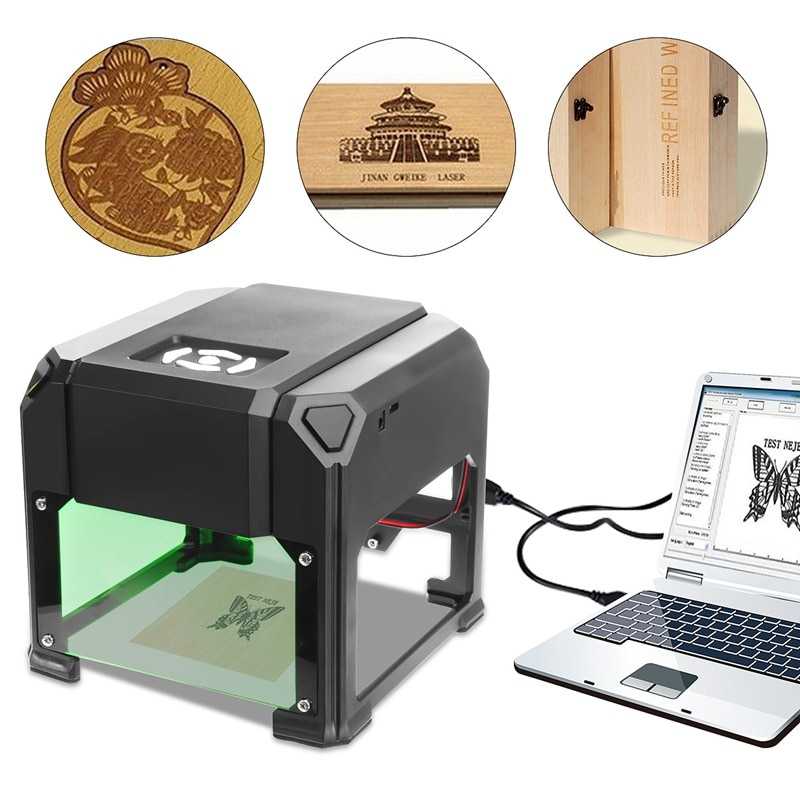 To wire a diode laser or a DPSS laser to almost any CNC frame or 3D printer is an easy process taking only 5-15 minutes. But you need to know what to do.
Most CNC machines and 3D printers have a PWM pin that allows changing the speed of the extruder fan or of the spindle. You may use that pin for wiring the laser. A PWM signal of 3.5V-24V is enough to start and run most of the diode lasers. The Endurance PRO version supports 0-10V analog input as well. You just need to find a PWM pin, which is usually FAN1 on most 3D printers, and a PWM pin on a CNC that is usually used for controlling the spindle speed. After that, you are all set and ready to go.
Laser on CNC Mill Head
(Source: Endurance Lasers)
Check an installation of the Endurance laser on Wanhao 3D printer on Instructables.
Why Cheap and Non-branded Lasers are Not a Good Choice
Well, some suppliers do not make enough of testing their products. That is why a lot of people complain about the laser quality and a short life span of their lasers, which is limited to a few months or even weeks.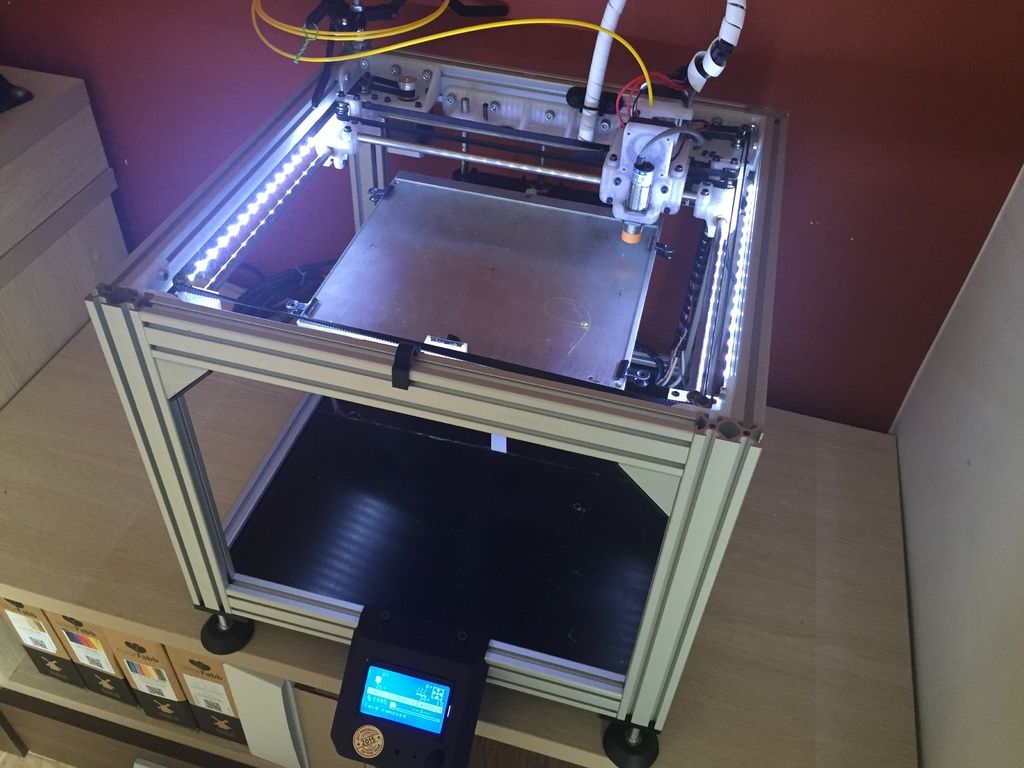 Some unlucky users enjoy their lasers for a few hours only.
There is one more unacceptable thing. Some suppliers lie about the real power output of their lasers.
Even now, while I'm writing this article someone is telling me on Livechat that he saw a Neje (Chinese manufacturer) laser with 40-watt power output. In fact, it is 40-watt power input and the output for that laser might be something like 3-4 watt only 5-watt max if you are lucky enough.
Another bad thing is that some suppliers do not provide support at all, it is always a pain to get any help or assistance, and almost impossible to get a replacement once the laser stopped working in a few months or in a year or something.
Laser Cutting and Engraving Projects
Our company supports makers, hobbyists, and enthusiasts. We run giveaways from time to time and we have a very strong and supportive Facebook community.
Here are some of the projects that our customers made and shared.
Vector variation of Guernika – Laser Engraved on Tiles
(Photo: Michail Gedeon)
Endurance Upgrade for ORTUR Laser Master II
Limit/Homing Switch for CNC3040 Laser Engraver With Endurance 10W Laser Module
Learn how to design and build my own laser CNC
About Endurance Lasers Company
During the last 5.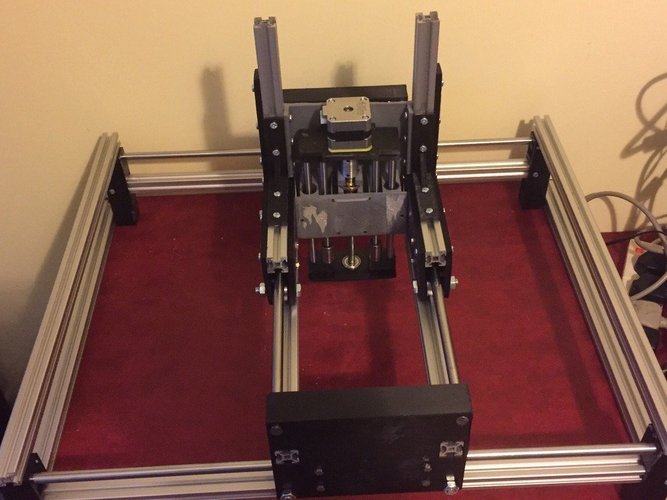 5 years, we have sold more than 4000 units worldwide.
Last 2 years we ship via DHL express. That means that our customers get their lasers within 3-5 days.
Endurance Lasers LLC is a US-based company registered in Fort Myers, Florida with an office in Naples.
Endurance Lasers Office on a Google Map
Learn more about Endurance lasers on our official website.
We have a lot of interesting information.
Follow us on social media:
Instagram
YouTube Channel
Discord
All questions are welcome.
Read more: Laser Cutting & Engraving
Here is a collection of laser cutters and engravers with reviews and technical details. Please feel free to contact us if you would like to add a laser cutter and engraver here or publish your review. You might be a producer or merely an owner, who thinks that a particular machine should be included.
A list of compatible 3D printers / CNC for adding the laser.
Endurance lasers are very compatible units and can fit into almost any 3D printer / CNC machine / XY plotter or laser engraving (cutting) chassis.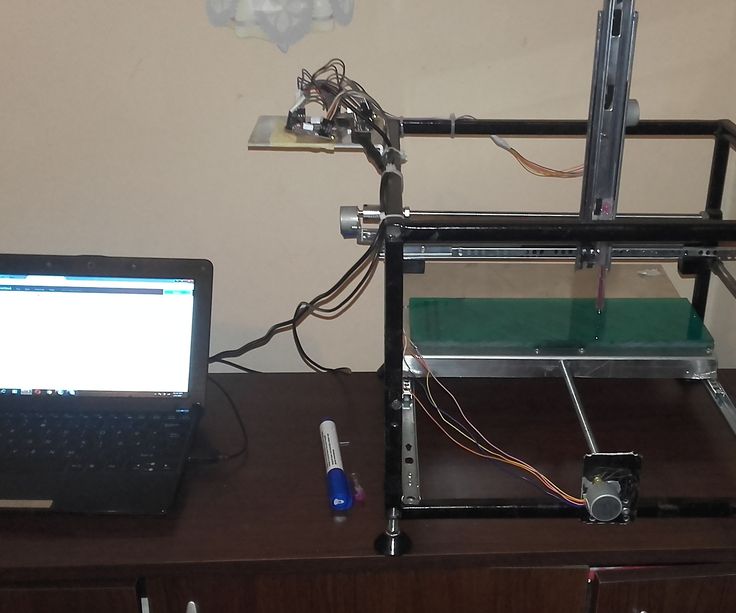 Endurance lasers are controlled via PWM signal 3-24V and analog inputs 0-10V (all PRO versions)
Best 3D printer of 2021: top choices for work and home use. How to connect the Endurance lasers.
A quick video about PWM and how does it work
Everything you need to know about TTL / PWM (the most-watched video on our channel)
_(required)
What is a name of the machine that you own(required)
Your name(required)
Your email(please, enter a valid email)
If you have any issues with it, describe them here or simply share your thoughts
Explore detailed wiring diagrams:
Wiring Endurance lasers to TOP popular boards (3D Printers)
Wiring Endurance lasers to TOP popular CNC boards
Here is a partial list of compatible 3D printers and CNC machines where our lasers were tested and work perfect!
Proceed with a fast and secure checkout.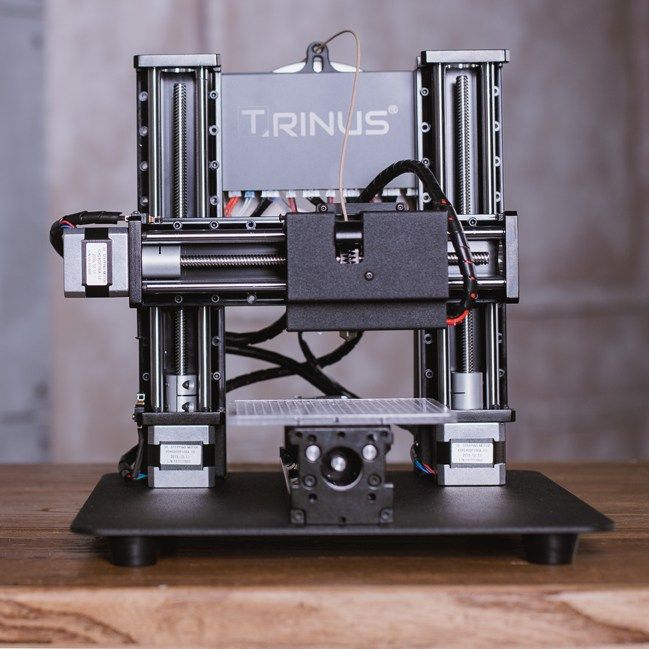 Free DHL shipment worldwide. Get your laser in 3-5 days.
Compatible and tested 3D printers
Compatible 3D printers and CNC machines for adding the laser head / add-on
Endurance keeps working and update the list of compatible 3D printers. Here is a tested and verified list. We state that Endurance lasers can be installed on any 2 or 3 axes machine if it has enough space near or by replacing the extruder or the spindle.
Endurance lasers can be connected to FAN / Spindle output pins.
TTL wire connects to PWM output if necessary.
If you have limited space in your 3D printer – please let us know so we can make a custom design for your machine.
We provide detailed guidance of how to connect the laser to your 3D printer or CNC machine.
Usually, it takes 5-30 minutes, depending on your skills.
If you need a special custom mount – let us know when you place an order and add "laser mount pack".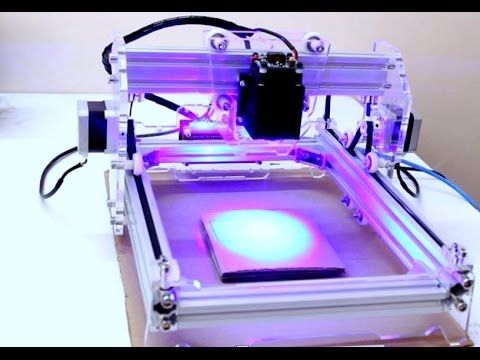 We provide with all types of aluminum mounts: L, П type of aluminum mounts.
Electronics, connectors, are compatible and easy to connect.
We provide detailed guidance about laser connection to different controller boards such as GRBL (0.9, 1.1), Marlin (RAMPS compatible), etc.
Full list of 3D printers and CNC machines that are fully compatible with Endurance lasers
3D Botic – MendelBot MM152 DIY Kit
3D Kits – Status 3D printer
3D Stuffmaker – CREATOR Fully Assembled
3D Stuffmaker – EVOLUTION Gen2 kit
3DKreator – Kreator Motion
3ntr – A4 printer
5AXISMAKER
Active 3D – Active-X1
Actuity Design – Acuity MendelMax 3D-printer
Actuity Design – Helix – 3D Printer
Afinia – Afinia H-Series
Afinia – h500
AIO Robotics Zeus
AIO Robotics – ZEUS All-In-One 3D Printer
Airwolf 3D – AW3 HDX
Airwolf 3D – AW3D HD
Airwolf 3D – AW3D HD2x
Airwolf 3D – AW3D XL
Airwolf 3D – AW3D XL Assembled
Aleph Objects – LulzBot
Aleph Objects – LulzBot Mini
Aleph Objects – Lulzbot Taz 5
Aleph Objects – Lulzbot Taz 6
AOD – AOD-Artist
Artillery Sidewinder X1
Asiga – Freeform Pico
Asiga – Freeform Pico Plus27
Asiga – Freeform Pico Plus33
Asiga – Freeform Pico Plus39
ATOM 2.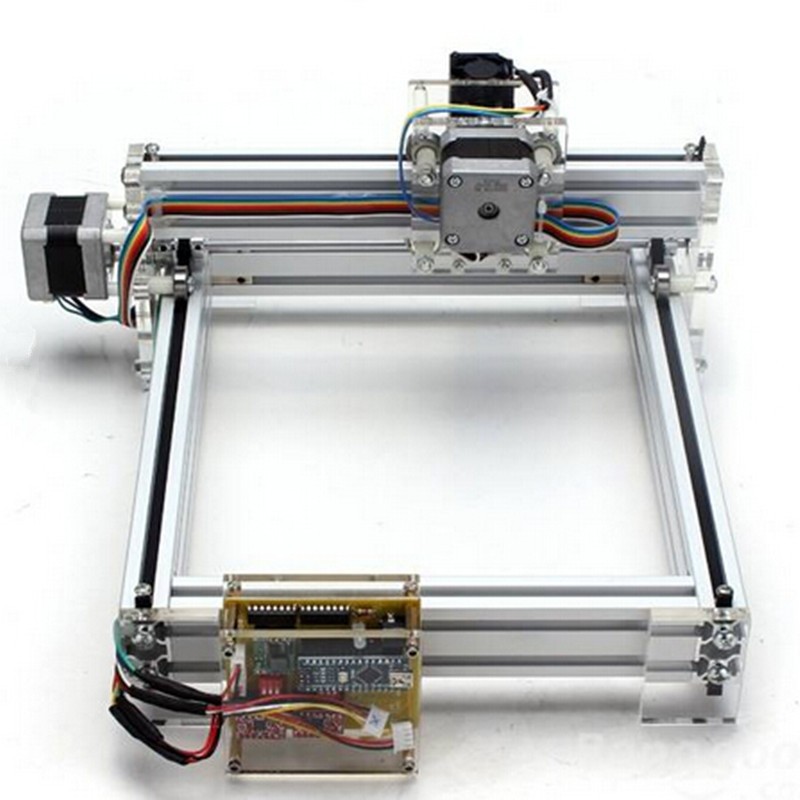 5 EX
ATOM 3dp – Atom 3D-printer
Autodesk – Autodesk 3D Printer
Autodesk – Ember
B9 Creations – B9 Creator
B9Creations – B9Creator 3D printer
B9Creations – B9Creator 3D printer KIT
Backho (White Tiger) company – Willybot 1.3
be3D – DeeGreen
Beeverycreative – BEETHEFIRST
Big Rep – BigRep ONE
Blue Eagle Labs – Kossel Clear ABS Kit
Blue Eagle Labs – Kossel Clear PLA Kit
Blue Printer – SHS 3D Printer
Boots Industries – BI V2.5 3D Printer
botobjects – ProDesk 3D
BoXZY Complete
BQPrusa i3 Hephestos
Builder – Big Builder
Carbon – Carbon M1
CB-Printer – 3D Printer CB-printer KIT
CB-Printer – 3D Printer CB-printer.com
CELCEL – Robox
Cetus 3D – Cetus
Cetus 3D – Cetus Extended
Choc Edge – Chocolate Choc Creator V1
Cobblebot – Cobblebot 3D Printer
COBOT – Desktop 3D Printer
Code-p – Builder
Conrad – Velleman K8200
CraftUnique – CraftBot
CraftUnique – CraftBot 2
CraftUnique – CraftBot 3D Printer
CraftUnique – CraftBot PLUS
CraftUnique – CraftBot XL
Creality – Creality CR-10
Creality – Ender 2, 3, 4, 5, 6
CTC LTDCTC-3D
Cubify – Cube 3D printer
Cubify – CubeX 3D printer
Deezmaker – Bukito Portable Mini Printer Kit
Deezmaker – Bukobot 8 v2 Duo Kit (Dual Extruders)
Deezmaker – Bukobot 8 v2 Kit X3
Delta Tower – Delta Tower
Dreammaker – dreammaker
Dreammaker – dreammaker max
DWS Lab – XFab 3D Laser Printer
Eckertech – ecksbot 2014 DIY kit
Eckertech – ecksbot 2014 fully assembled
Ecrewvis – ECV-One
eMotion Tech – Prusa Mendel I3
envisionTEC – Perfactory Micro
EOS – EOS P 396
EOSEOSINT P 760
Essential Dynamics – Imagine 3D Printer
Eventorbot – Eventorbot 3D printer
EZ 3D printers – EZ 3D Printer-200
EZ 3D printers – EZ 3D Printer-200H
Fabbster – Fabbster kit
Fablicator – Fablicator
FABtotum Core
Febtop Tech Optimus 3-in-1
Felix Printers – 3d Felix 3.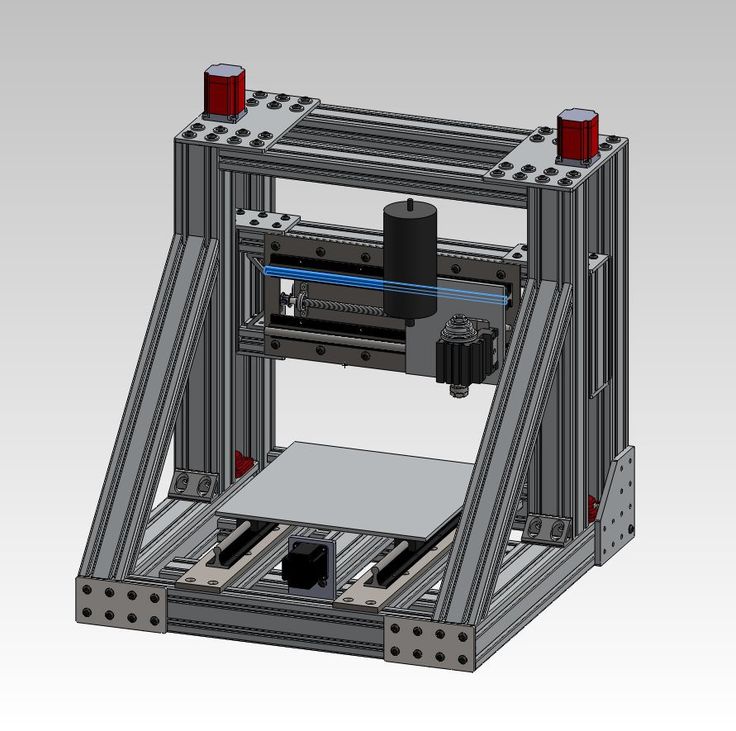 0 Kit
Felix Printers – Felix 3.0
Flashforge Finder 3D Printer
Flashforge – Creator
Flashforge – Creator 2
FlashForge – FlashForge Creator
FlashForge – FlashForge Creator Pro
FlashForge – FlashForge Dreamer
FlashForge – FlashForge Finder
FLUX BEAMO
Flying Bear 4S
Formbot – Formbot T-Rex 2
Futura Electronica – 3Drag
GADGETS3D – RepRap G3D
Hardcotton – Hardcotton SLA 3D printer
Hot Proceed – Blade-1
HP – HP Jet Fusion 3D 4200
Hyrel 3D – Apprentice E3
Hyrel 3D – Hobbyist E2
Hyrel 3D – Journeyman E4
Hyrel 3D – Professional E5
Hyrel 3D – System 30
Hyrel 3D – Tinkerer E1
Hyvision – Cubicon Single
Hyvision – Cubicon Single Plus
Illios 3D – Ilios Photon 2
inDimension3 – Glacier Peak – Dual Head Printer
inDimension3 – Glacier Steel – Dual Head Printer
InDimension3 – Glacier Summit Plus
inDimension3 – Glacier Summit – Dual Head Printer
Intelligent Machine Inc. – Metalbot Metal RepRap compatible 3D printer
Invent Apart – RigidBot
Invent Apart – RigidBot Big
IonCoreLtd – Zinter PRO 3D Printer
iRapid – IRAPID BLACK 3D-PRINTER
Isis3D – Isis One – Dual Extruder
IT IS 3D – Maxit
Jelwek – Mark34
KAST – Kast3dp
Kentstrapper – KENTSTRAPPER VOLTA BETA
Kentstrapper- Kentstrapper Zero
Kikai labs – T125
kudo3D – Titan 1 DLP
Kühling&Kühling – RepRap Industrial 3D printer
Leapfrog – Creatr
Leapfrog – Creatr Hs
Leapfrog – Creatr XL
Leapfrog – Leapfrog Creatr
Leapfrog – Xeed
LulzBot – Mini 3D Printer
Lulzbot – AO-101 3D Printer
Lulzbot – TAZ 3D-printer
M3DM3D – The Micro
Makemendel – RapidBot 3.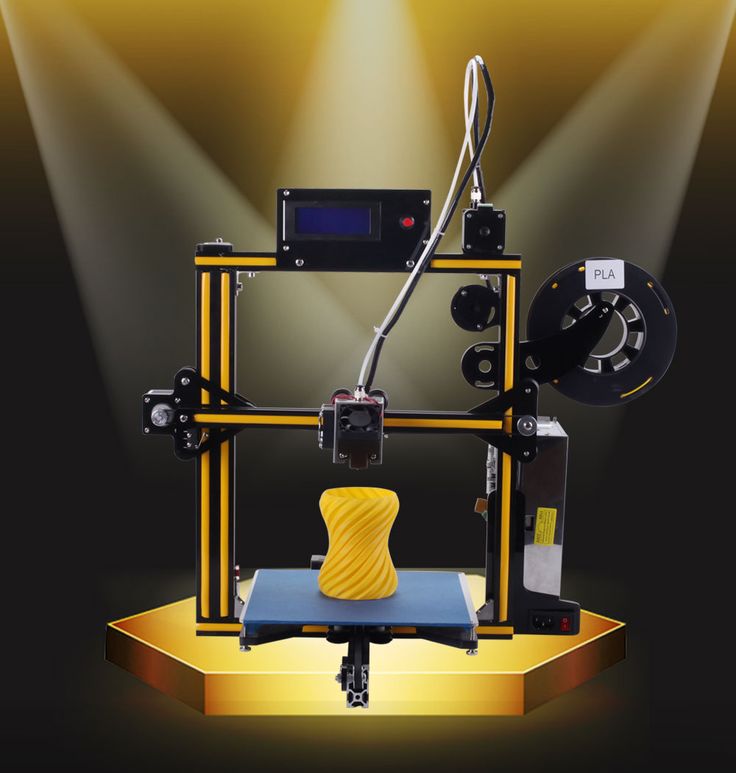 0 Kit
Makerbot – MakerBot Replicator 2
Makerbot – MakerBot Replicator 2X
MakerBot – Makerbot Replicator 5th Gen
MakerBot – Makerbot Replicator Original
MakerBot – Makerbot Replicator+
Makerbot – Replicator
Makerbot – Replicator Mini
Makerbot – Replicator Z18
MakerDreams – iNvent One – Black
Makerfarm – Prusa 8 "i3v Kit
Makergear – M2 3DPrinter-Assembled
Makergear – Makergear M2
Makerqear – M2 3D Printer- Kit
Makex – Makex M-Ohe
MakeX – Migo Basic with Laser Engraver option
MakeX – Migo L with Laser Engraver option
MakeX – Migo with Laser Engraver option
Mankati – Mankati Fullscale XT
Marcha technology – Witbox Helios
Marcha technology – Witbox Prusa
MarkForged – Mark One
MarkForged – Mark One Developer Kit
Markforged – Mark Two
Markforged – Mark X
Markforged – Onyx One
Matsuura Machinery – LUMEX Avance-25
MaukCC – Cartesio M V0.9
MaukCC – CartesioW V0.9
Mbot-3D – MBot Cube 3D printer
Mbot-3D – MBot Cube 3D Printer Kit
Mbot-3D – MBot Grid II
Mcor Technologies – Matrix 300+
Mcor Technologies – Mcor IRIS
Mendel Parts – Orca v0.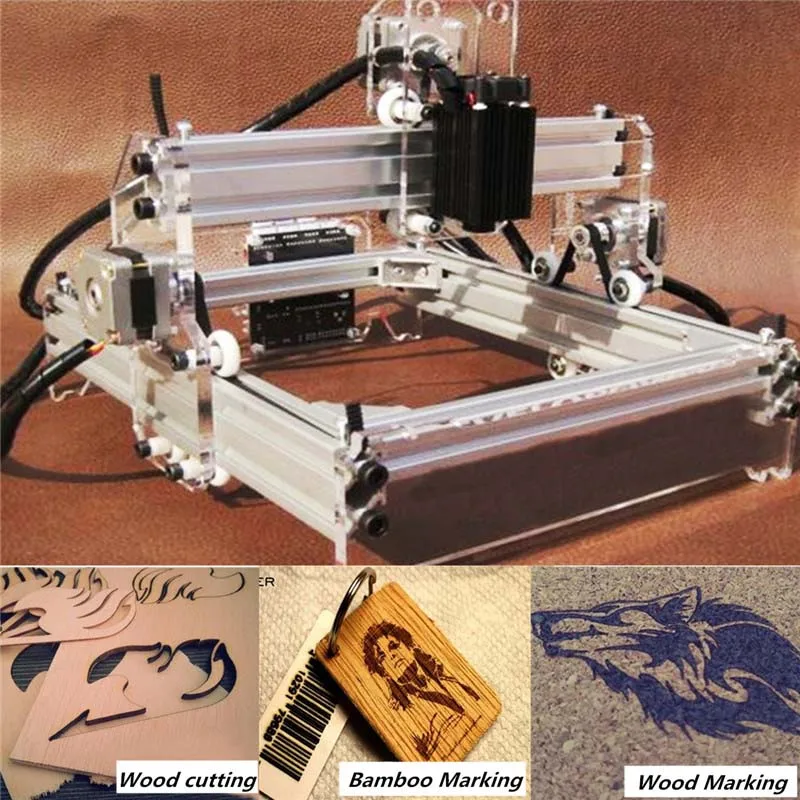 44 Unassembled
MendelMax – MendelMax 2.0 Beta Kit
Metamáquina – Metamáquina 2
Micromake – Micromake D1
MindKits – DiamondMind 3D Printer V2
miniFactory – miniFactory 3D printer
Mixshop – Mix G1 Plus Kit
Mixshop – Prusa Mendel Kit
Mojreprap – Profabb GATE LE
Mojreprap – Profabb GATE LE DIY Kit
Monoprice – Maker Ultimate
Monoprice – Monoprice MP Select Mini
mostfun – MostFun Sail 3D
MOTA – MOTA 3D Printe
Multistation – Extru3D V2
Multistation – Extru3D V2 Assembled
mUVe 3D LLC – mUVe 1 3D Printer Classic
mUVe – mUVe 1
mUVe – mUVe 1 DLP
MyMatics – Mamba3D
Natural Machines – Foodini
New Matter MOD-t 3D Printer
New Matter – MOD-T
New Matter – MOD-t 3D printe
NW RepRap – Prusa i3 Complete Kit
Old World Laboratories – OWL Nano
Omni3d – Architect
Omni3d – Factory 1.0
Omni3d – RapCraft 1.3
Omni3d – RapCraft 1.3 Kit
ORD solutions inc – Mh4000 – 3D Printer Fully assembled
ORD solutions inc – Mh4000 – 5 Color/Material 3D
PEARL – FreeSculpt 3D-Drucker EX1-Basic
PEARL – FreeSculpt 3D-Drucker EX1-Plus
Phenix Systems – PXM 200
Piecemake – Piecemake
Pirate 3D – Buccaneer 3D printer
Pirx – Pirx
Plastic Scribbler – Asterid Model 1000S
Portabee – Portabee Go
Portabee – Portabee Kit
pp3dp – UP Mini
PP3DP – UP! mini
PP3DP – UP! Plus 2
Printrbot – Assembled Printrbot PLUS
Printrbot – Assembled Simple
Printrbot – New Simple Maker's Kit
Printrbot – Printrbot
Printrbot – Printrbot Simple Maker
PrintrbotPrintrbot Simple Metal
PrintSpace – 3DAltair 3 Pro
Prusa Research – Original Prusa i3 MK2
Prusa ResearchOriginal Prusa i3 MK2S
Pryntech – OpenSL v1.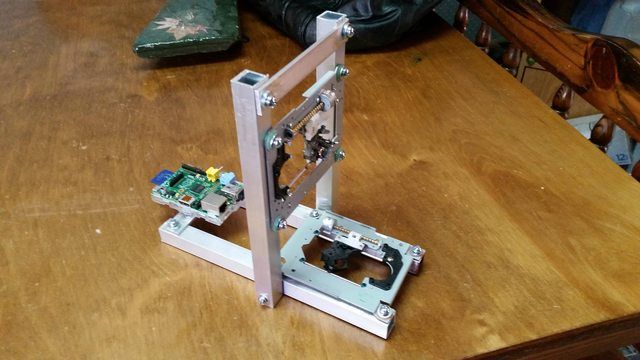 0
QSQM Corporation – New Uncia
Raise3D – Raise3D N2
Rays Opitcs – MiiCraft 3D printer
rdGizmo For You LTD – Ilios HD SLA 3D Printer Kit
re.3d.org – Gigabot
RepRap – Kossel
RepRap – Kossel Mini
RepRap – Mendel Prusa
RepRap – Mendel90
RepRap – MendelMax
RepRap – Prusa i2
RepRap – Prusa i3
RepRap – Prusa Steel
RepRap – Rostock
RepRapPro – Huxley Full Kit
RepRapPro – Ormerod Kit 2
RepRapPro – Tricolour Mendel
Reprapsource – Prusa i3 Kit
Reprapsource – Prusa i3 Kit Single Frame Version
Robo 3D R1 +Plus
Robo 3D – Robo 3D C2
Robo 3D – Robo 3D R1 +Plus
Robo 3D – Robo 3D R2
RoBo 3D – RoBo 3D "ABS+PLA Model" Fully Assembled
Robo 3DRoBo 3D R1
Robot Factory – 3D-One
Robot Factory – 3DLPrinter
ROKIT – 3DISON Plus
Sasan Seyedi – Cyrus 3D printer
Sedgwick – 3D DLP Printer v2.0
SeeMeCNC – ORION Delta 3D-printer
SeeMeCNC – Rostock MAX
SeeMeCNC – Rostock MAX v2 3D Printer Kit
Sharebot Sharebot NG
Sharebot – Mounting Kit Pro
Sharebot – NG Next Generation
Sharebot – Sharebot Pro
Shark – Shark
Solido – Solido SD300 Pro 3D Printer
Solidoodle – Solidoodle 3D Printer, 3nd Generation
Solidoodle – Solidoodle 4
Solidoodle – Solidoodle G4
Solidoodle – Solidoodle Original
Solidscape – 3Z Studio
Something 3D – Something3D1D
Spiderbot – SpiderBot Eco Kit v1.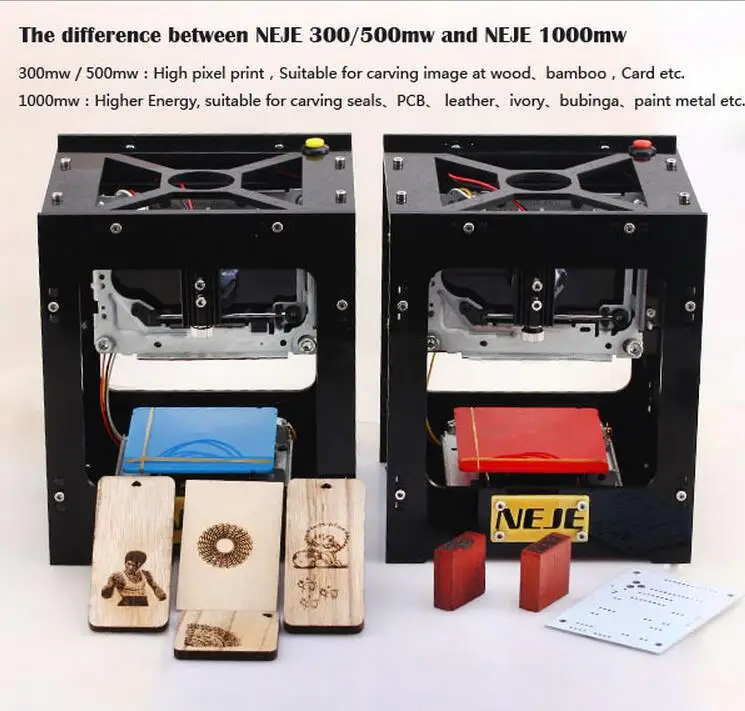 2
Spiderbot – SpiderBot Full Kit v1.2
Stalactite – Stalactite 102
Stellamove – Rapy 3D Printer
Stepcraft – 2/600
Store Open Electronics – 3Drag-3D-printer-kit
Stratasys – Dimension 1200
Stratasys – Dimension Elite
Stratasys – Mojo
Stratasys – Objet Alaris30
Stratasys – Objet500 Connex3
Stratasys – uPrint SE
Stratasys – uPrint SE Plus
StratasysObjet Eden260
Stratasysu – Print SE
Sumpod – Sumpod Aluminium
Sumpod – Sumpod Mega
Tevo – Tevo Black Widow
Tevo – Tevo Tarantula
TevoTevo Little Monster
Tinkerine Studio – Ditto Plus 3D printer
Tinkerine Studio – Ditto Plus 3D printer Assembled
Tinkerine Studio – Litto 3D printer
Tinkerine Studio – Litto 3D printer Assembled
Tinkerine – Dittopro
TPM – Elite P3600
Trimaker – Trimaker element 3D
TripodMaker – TripodMaker 3D printer
Type A Machines – 2014 Series 1 3D printer
Ultimaker Shop – The Ultimaker 2
Ultimaker Shop – Ultimaker Original
Ultimaker – Ultimaker 2 Extended
Ultimaker – Ultimaker 2+
Ultimaker – Ultimaker 2+ Extended
Ultimaker – Ultimaker 3
Ultimaker – Ultimaker 3 Extended
Ultimaker – Ultimaker Original
Ultimaker – Ultimaker Original Plus
UP3D – UP Plus
VAGLER – V-811
VAGLER – V-821
VAGLER – V-822
Velleman – Velleman K8200
Velleman – Velleman K8400
Wanhao – Wanhao Duplicator 4
Wanhao – Wanhao Duplicator i3 V2
WASP – DeltaWASP
WASP – DeltaWASP 20 40 (option: clay kit)
WASP – DeltaWASP 20 40 Turbo2 (standard version and with Zen dual extruder)
WASP – DeltaWASP 3MT Industrial Multitools (Spitfire extrusion system and Pellet extrusion system)
WASP – DeltaWASP 3MT Multitools (pellet extruder, Clay Extruder, Spitfire and milling machine)
WASP – DeltaWASP 40 70 Industrial (standard version and with Zen dual extruder)
WASP – DeltaWASP 40 70 PRO (option: clay kit)
WASP – DeltaWASP Clay Kit
WASP – PowerWASP
WASPDelta – WASP 3MT
Weistek – IdeaWerk
Weistek – IdeaWerk Assembled
Winbo Super Helper Sh255L
XYZprinting – Da Vinci Jr.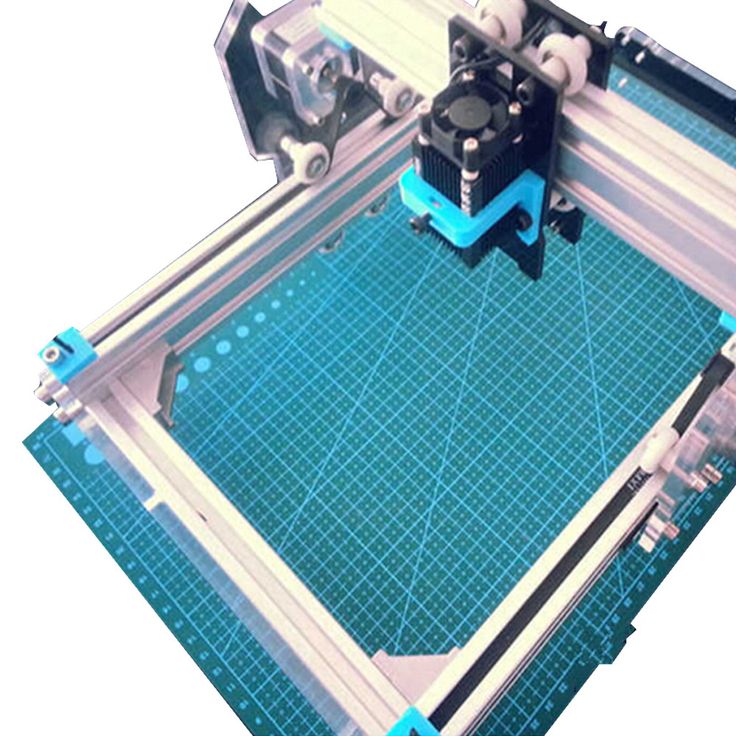 2.0 Mix
XYZprinting – Da Vinci Mini
XYZprinting – Da Vinci 1.0 PRO 3-in-1
XYZprinting – DA VINCI 2.0 Duo
XYZprinting – XYZprinting da Vinci 1.0
York 3D Printers – Buildabot 'Revolution' 3d Printer Kit
York 3D Printers – Buildabot 'Revolution' 3d Printer – Fully Built
Zbot.cc – Zbot
zegorobotics – Zego Classic Assembly kit
Zion3D – Zion 16
Zion3D – Zion 8
ZMorph – ZMorph 2.0 SX
ZMorph – ZMorph4d
Zortrax – Zortrax M200
Zortrax – Zortrax M300
Any example of installing the laser on Anycubic 3D printer
Very easy steps.
Endurance lasers work with all types of CNC machines: JFT 3040 3-Axis CNC Router, MillRight CNC Power Router, BobsCNC E3 CNC Router Engraver Kit, Genmitsu CNC 3018-Pro Router Kit, MY SWEETY 1610 CNC Machine, Carbide 3D Shapeoko 4, Ooznest Workbee, Onefinity Woodworker, Inventables X-Carve, The MPCNC – V1, Shark (NextWave), Stepcraft 420 – 840
All compatible CNC machines where Endurance lasers have been tested
EggBot
GoodEnoughCNC
MPCNC
OpenBuilds OX CNC Machine
Maslow
MillRight CNC
Next 3D
Ooznest OX
Scan2CAD and CNC
Shapeoko
WhittleCNC
X-Carve
Zen Toolworks CNC DIY Kit
Our Facebook community can always help you with hooking and wiring the laser:
Dedicated, driven & helpful!
Tomasz Matuszewski: 4x Ender 3 PRO 2xBorn 2x Alfawise 2x Anet A8 1x Anet A10 1x Anet ET 4 1x Anet ET5 1x Tevo Tarantula Pro 2x Mendel 90 I think that's all, I did not forget something 😀
Александр Федоров: Voron 2.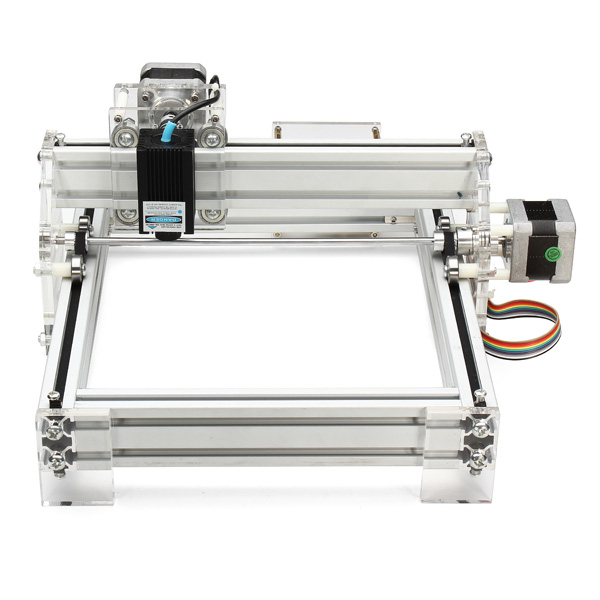 4 #108, Voron 0 #24 http://www.vorondesign.com if interested 😉 self build from scratch 😉
John Tivet: Folgertech Ft5 and Geeetech A30 Pro.
Dan Churchill: Creality CR10s looking at a resin one now
Guillaume Tremblay: My 3 expensive babies. 1kg/5h
Alex Pristenskiy: Yes, I also have 2 Anet A8 clones (the classic frame Prusa i3 in fact), both do an excellent job.
Sean Isensee: A Sunlu S8 and an Ender3 pro. Used to have two modified XYZ davinci 1.0a's.
Those lasted quite a while!
Michello Cancellara: 2 Ender 5pro and plus, thinking going to build a white Knight 😜
Thor Corgard: Started with a rapman 3.1 in 2012, then a MakerBot replicator, then a replicator 2x. Now I just have an Anycubic Photon
Gary Castle: A8 solid easy to fix, A6 better but a bit smaller but better gantry physics. Flashforge Creator pro, CR10, A2 enlarged but could be turned into a laser printer soon. Aloha George.
David Rawsthorne: Aurarum Wombot, Flashforge Dreamer, creality CR10, Creality CR10 S5 and Tevo Little Monster.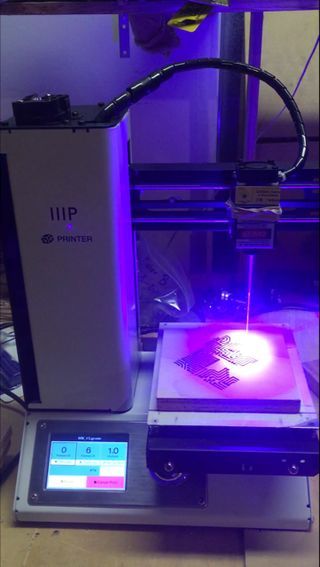 Matt Thomas: A tevo tornado and an awesome anet a8 with 32 bit board
William Lewis Durham Jr.: Wanhao Duplicator i3 v1 and a i3 Plus.
Did not find your 3D printer or CNC machine, please follow us on social media to be updated.
Compatible 3D printers and CNC machines for adding the laser head / add-on
[text-blocks]
Upgrade your stopend terminals on your 3D printer.
Our customers make & share.
How to install an Endurance 10 watt laser on an Ultimaker 3D printer
Learn more in our facebook community >>> 
Personal experience with 8 watt laser (by Graham Ham)
Proceed with a fast and secure checkout.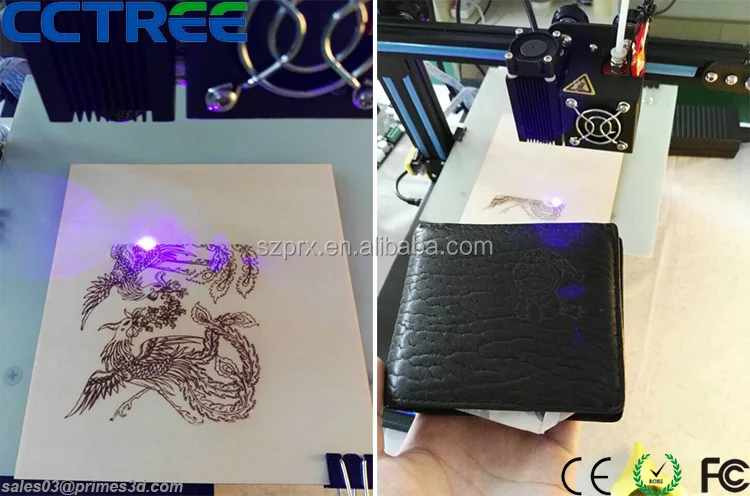 10 watt DPSS 1064 nm Nd:YAG laser module. FREE DHL express delivery worldwide!
Proceed with a fast and secure checkout. An Endurance "PRO" laser modules. Ultra reliable.
Laser cutting and laser engraving for home and for business
Advantages of Endurance lasers

High-quality standard
Multi-level testing system.
Industrial components.

Ultra reliable
The guaranteed duration of the continuous operation ~48-72 hours.

True continuous power output
Our products have the rated power output as advertised – unlike Chinese analogues.

TTL mode
Can be turned on and off with 3.5-24V.
Variable power output.

Plug and play
Universal and compatible mount.
Compatible with most 3D printers and CNC machines.

Friendly return policy
Do not like the laser?
Simply return within 30 days and get a full refund.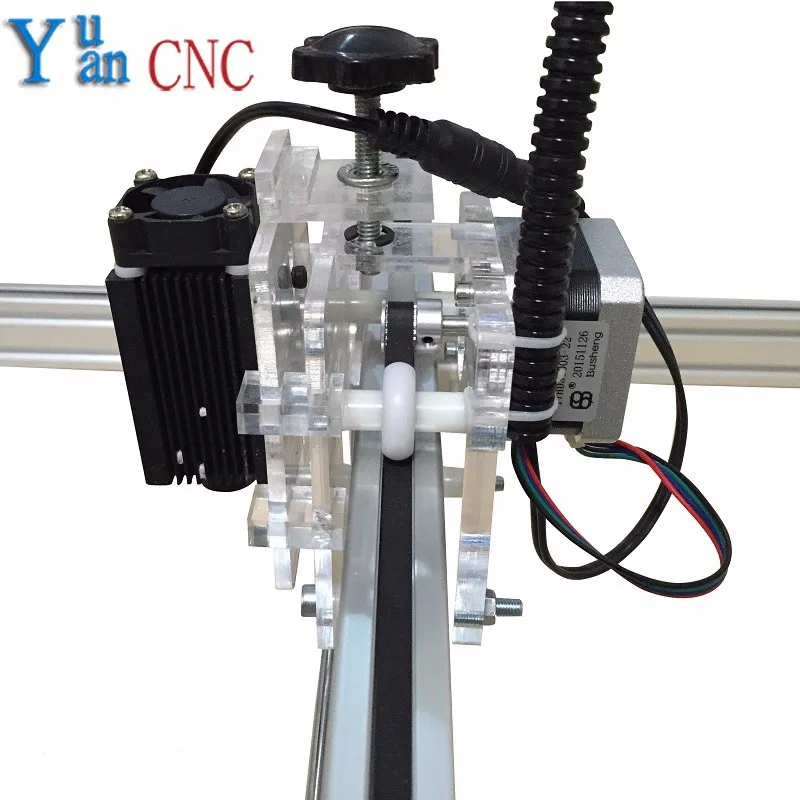 Laser attachments and laser engraving (marking) machines
Why do our customers buy lasers and engraving machines from Endurance?

Real-time advice
We assist and give advice by Phone / Email / Facebook messenger / Telegram / Whatsapp / Viber.

Professional support
We help to install and tune the laser. We offer qualified after-sales support.

Everything you need
We ship everything you need in one parcel to get started.

Immediate delivery
We ship all units within 4-24 hours. DHL express delivery allows you to get the package in 3-5 days.

Lifetime warranty
All our lasers are tested and could work up to 10000 hours.

Upgrade option
Do you have an old model? Upgrade your unit with more powerful one.
3D printer as a laser engraver.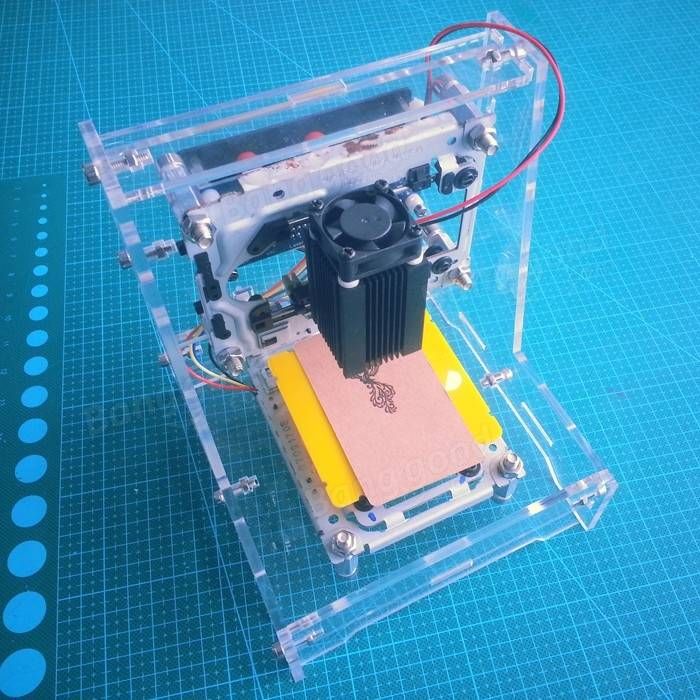 Adding functionality. Refinement and first test.
Application
Subscribe author
Subscribe
Don't want
17
Hello!
I hasten to share literally fried news...
I have long wanted to test the use of a 3D printer in practice, not only for printing. And finally it was done!
I settled on equipping the printer with a laser head, as this is one of the most dust-free ways to refine the printer.
To add extra functionality to my Nephila, I needed the following things:
head bracket
laser head itself
head power supply, since it is designed for 5 volts head itself

[IMG ID=208546 WIDTH=284 HEIGHT=211]

So, first I modeled the bracket, tried it on the printer head, everything fit well...

[IMG ID=208545 WIDTH=240 HEIGHT=252][IMG ID=208538 WIDTH=449 HEIGHT=252]

Next, I printed out the bracket itself, ABS plastic, layer 0. 2, nozzle 0.5, the printer itself experimental Nephila.

Then assembling the laser head with bracket and power supply

[IMG ID=208544 WIDTH=287 HEIGHT=280][IMG ID=208537 WIDTH=385 HEIGHT=216]

Screwing all this stuff to the Nephila head. Such a harmonious symbiosis turned out.

Power switch. Power was taken from the blower turbofan. Just turned off the blower, connected the laser

[IMG ID=208541 WIDTH=279 HEIGHT=259]

Then I checked the laser on using the printer menu All this looks very futuristic inside the printer

[IMG ID=208539 WIDTH=353 HEIGHT=385]

After that, I naturally wanted to make a test print test drawing. To do this, using the same model editor, a logo was made, converted to STL format and sliced ​​in Slic3R with special settings. One layer, more speed, so as not to burn through, shifting the Z axis for the desired focus, the moment the laser is turned on.

Loaded the GCODE on the card, inserted it into the printer and go. ..

Nephila slowly lowers its table by about 20 cm, then the head sharply moves to the starting point and the dazzling blue laser turns on! He quickly starts to do his job! There is a smell of burnt paper... Very bright...

[IMG ID=208549 WIDTH=408 HEIGHT=291]

The result is not a bad result! There is such a symbiosis! Expansion of functionality with minimal modifications. At least you can burn wood, logos, inscriptions, drawings, it's not bad at all!

And this is the result. Everyone knows the fill pattern, but only burned on paper)

[IMG ID=208534 WIDTH=642 HEIGHT=360]

Next, I will test what else this laser is capable of together with Nephila!

Full video of the upgrade process:

5

Follow author

Subscribe

Don't want

Good day to all

An order for a copy of the air filter nozzle 3080 fell off . ..

Read more

0

Subscribe to the author

Subscribe

Don't want

Patient-specific anatomical models can help in modeling surgical operations...

Read more

154

Follow author

Follow

Don't want

Good day, dear colleagues!

In this post I would like to tell you about such...

Read more

How to turn your 3D printer into a laser engraver/cutter

3DPrintStory &nbsp&nbsp Reviews &nbsp &nbsp How to turn your 3D printer into a laser engraver/cutter

If you want to create something more than just 3D printed parts, or simply expand the range of materials you work with, laser cutting and engraving is a great choice. It allows you to work with other materials and does not require special experience.

But perhaps the best part is that this technology can be easily used by upgrading your 3D printer. The motion system of 3D printers far exceeds the requirements for laser cutting, and laser diode modules can be as small as hot end nodes.

Converting a 3D printer into a laser cutter and engraver is a pretty big deal. In this article, we'll talk about laser technology in general, and then we'll discuss the main steps involved in converting your 3D printer.

What is laser cutting and engraving?

Laser cutting is a process in which a laser beam selectively removes material along a specific path by vaporizing it. Engraving is basically the same, but instead of removing material, it marks the surface, changing its appearance through oxidation.

Two laser technologies are mainly used for the manufacture of tabletop machines: CO2 and diode. CO2 lasers are powerful enough to cut most materials, including some metals, and are widely used in industry.

However, CO2 laser machines are bulky and require rather expensive and fragile equipment such as CO2 tubes, mirrors and lenses. On the other hand, diode lasers are lightweight and relatively cheap, since they consist mainly of one small module.

Diode lasers are much less powerful than CO2 and are best suited for engraving and cutting thin sheets of balsa and plywood. In comparison, a CO2 laser can deliver up to 400W, while diode lasers can only deliver 10W maximum.

Do you need to convert your 3D printer to a laser engraver?

Converting a 3D printer to a CO2 laser machine can be quite a challenge given the size of the tubes and the complex system of mirrors. For this reason, it is much better to use diode lasers.

However, please note that these lasers can only cut certain materials such as paper, cardboard, balsa and plywood with a thickness of 3 to 5 mm. Due to the wavelength of the laser, it cannot cut or engrave transparent materials such as acrylic.

Also be aware of the safety requirements when using lasers. Class 4 lasers are dangerous to the eyes, so the use of safety goggles is mandatory. In addition, the products of combustion emitted during the operation of the laser can be harmful to our health, so enclosure and proper ventilation are required.

Take all of this into account before deciding to convert your 3D printer to a laser machine. Given the risks involved, it is especially important to take precautions.

How to turn a 3D printer into a laser cutter/engraver?

The process of converting a 3D printer to a laser machine varies, but usually involves the same steps.

First of all, we need to choose the laser module that best suits our requirements (eg functionality and price). Next, we need to figure out how to adapt it to the electronics and physical interface of the 3D printer.

Laser module

Powerful solid state lasers are a relatively recent development, but the market has quickly caught up with demand for diode laser modules.

The laser power is always between 1 and 10 watts. Some white label lasers you see online are listed as 30W or even 40W, but that is definitely not optical power output.

Power will determine which materials can be engraved and whether materials such as wood (and how thick) can be cut. Laser manufacturers usually provide a list of materials that can be engraved and cut, so be sure to check it out.

The adjustable focal length you sometimes see as an advertised feature is not really important here as the 3D printer's Z axis can raise or lower the module to fit a fixed distance.

Airflow is an interesting feature as it blows air directly onto the surface to disperse particles that interfere with the laser, resulting in cleaner cuts. Some lasers have this feature built in.

Compatibility and connection

Most laser modules can be connected directly to the 3D printer control board. The partial cooling fan on a 3D printer requires an adjustable power output to control its speed, and it is this port that can power and drive the laser.

Some lasers require a special 12V power input. This is usually done through a separate driver board, which can be powered by either the printer's power supply or an external power supply. This setup also requires a connection to the printer through the fan port.

Refer to the laser manufacturer's documentation for instructions on correct connection.

Installation

Installation and mounting of the laser module is perhaps the only major equipment change in the entire conversion process. Although some lasers come with non-standard brackets, some adaptation will always be required.

Fortunately, you already have a 3D printer, so anything is possible. You may be able to find suitable designs on sites like Thingiverse. Otherwise, it might be time to try some 3D modeling software like Tinkercad or similar. The model doesn't have to be fancy, just a joint between holes and screws that will be used to hold the hot end.

Once you have attached the laser module to the 3D printer, you are done! However, in order to start engraving or cutting, you may need a new firmware.