How much does a 3d food printer cost
Top food 3D printers available this year
What is food 3D printing?
Although it may sound like something from a sci-fi movie, food 3D printers do actually exist. Edible 3D printing is becoming more and more popular not only for professionals but also for personal use. That said, how does food 3D printing work? To what extent is it similar to standard 3D printing?
Most food 3D printers use extrusion 3D printing technology, much like regular desktop FFF (FDM) 3D printers. Instead of using plastic material, though, food 3D printers use paste-type ingredients. The most common ingredients are chocolate, pancake batter, and cream, although there are many other possibilities (even pizza!). They are 3D printed layer after layer, generally through a syringe-like extruder.
To get a better overview of this niche, we have put together a comprehensive list of food 3D printers on the market.
This selection is based on available food 3D printers under $6,000. We also mention a few other food customization solutions, including coffee 3D printing, food ornament 3D printing, and 3D printing food molds.
Bon appétit!
Best food 3D printers available on the market
Brand
Product
Build size
Country
Price

Approximate starting prices based on supplier-provided information and public data. Prices may vary by region, over time and do not include additional products or services (taxes, shipping, accessories, training, installation, …).

Micromake
Food 3D printer
100 × 100 × 15 mm3.94 × 3.94 × 0.59 in
–
$ 9991 010 €886 £144,539 ¥
Contact
Choc Edge
Choc Creator V2.0 Plus
180 × 180 × 40 mm7.09 × 7.09 × 1.57 in
–
$ 2,6842 714 €2,380 £388,325 ¥
Quote
ZMorph
VX
250 × 235 × 165 mm9. 84 × 9.25 × 6.5 in
–
$ 2,7992 830 €2,482 £404,971 ¥
Quote
byFlow
Focus
208 × 228 × 150 mm8.19 × 8.98 × 5.91 in
–
$ 3,6303 300 €3,219 £525,203 ¥
Quote
Natural Machines
Foodini
250 × 165 × 120 mm9.84 × 6.5 × 4.72 in
–
$ 4,0004 045 €3,547 £578,736 ¥
Quote
Mmuse
Chocolate 3D printer
160 × 120 × 150 mm6.3 × 4.72 × 5.91 in
–
$ 5,4995 561 €4,876 £795,617 ¥
Quote
Expand to see more specs
The products in the table are ranked by price (low to high).
Brand
Product
Build size
Country
Price

Approximate starting prices based on supplier-provided information and public data. Prices may vary by region, over time and do not include additional products or services (taxes, shipping, accessories, training, installation, …).

Micromake
Food 3D printer
100 × 100 × 15 mm3. 94 × 3.94 × 0.59 in
–
$ 9991 010 €886 £144,539 ¥
Contact manufacturer
Choc Edge
Choc Creator V2.0 Plus
180 × 180 × 40 mm7.09 × 7.09 × 1.57 in
–
$ 2,6842 714 €2,380 £388,325 ¥
Get a quote
ZMorph
VX
250 × 235 × 165 mm9.84 × 9.25 × 6.5 in
–
$ 2,7992 830 €2,482 £404,971 ¥
Get a quote
byFlow
Focus
208 × 228 × 150 mm8.19 × 8.98 × 5.91 in
–
$ 3,6303 300 €3,219 £525,203 ¥
Get a quote
Natural Machines
Foodini
250 × 165 × 120 mm9.84 × 6.5 × 4.72 in
–
$ 4,0004 045 €3,547 £578,736 ¥
Get a quote
Mmuse
Chocolate 3D printer
160 × 120 × 150 mm6.3 × 4.72 × 5.91 in
–
$ 5,4995 561 €4,876 £795,617 ¥
Get a quote
Pros and cons of food 3D printing
Benefits of 3D printing food
Time-saving
Edible 3D printing can be less time-consuming than traditional cooking.
Indeed, users can launch a food 3D print and move on to other activities. Once the food 3D print is launched, there is no more need for manual operation.
Customization
Food 3D printing enables users to customize their food according to special events or simply to their mood. It can vary from writing a name on a birthday cake to 3D printing a heart-shaped pancake, for instance.
Creativity
Edible 3D printing enables cooking aficionados to unleash even more creativity in the kitchen. Users can imagine and actually create intricate designs. Amazing 3D-printed food artwork already exists!
3D printed food art by Marijn Roovers. Source: Marijn Roovers
Limits to food 3D printers
Type of food
Not just any sort of food can be 3D printed. The food must be in the form of a paste, such as cream or mashed potatoes.
Partial cooking
The 3D printing process doesn't encompass every step of a meal's preparation.
For instance, food 3D printers cannot bake a cake or sprinkle oregano over a pizza.
Price
Food 3D printers are a bit expensive, generally in a price range between $1,000 and $5,000 (although there are exceptions).
Risk of failure
Just like with any other type of 3D printing, food 3D prints can be unsuccessful – too bad if it's a birthday cake!
Food 3D printers: overview
The byFlow Focus is a compact food 3D printer made by byFlow, a Dutch 3D printing company specialized in edible 3D printing. This food 3D printer targets mostly professionals in the bakery industry.
The Focus works with refillable cartridges containing any kind of paste-type food to create customized meals. Furthermore, users have the possibility to access downloadable recipes.
Contact manufacturer Get a quote Add to comparison
The Choc Edge Choc Creator is a chocolate 3D printer targeting mostly professionals in chocolate and confectionery industries.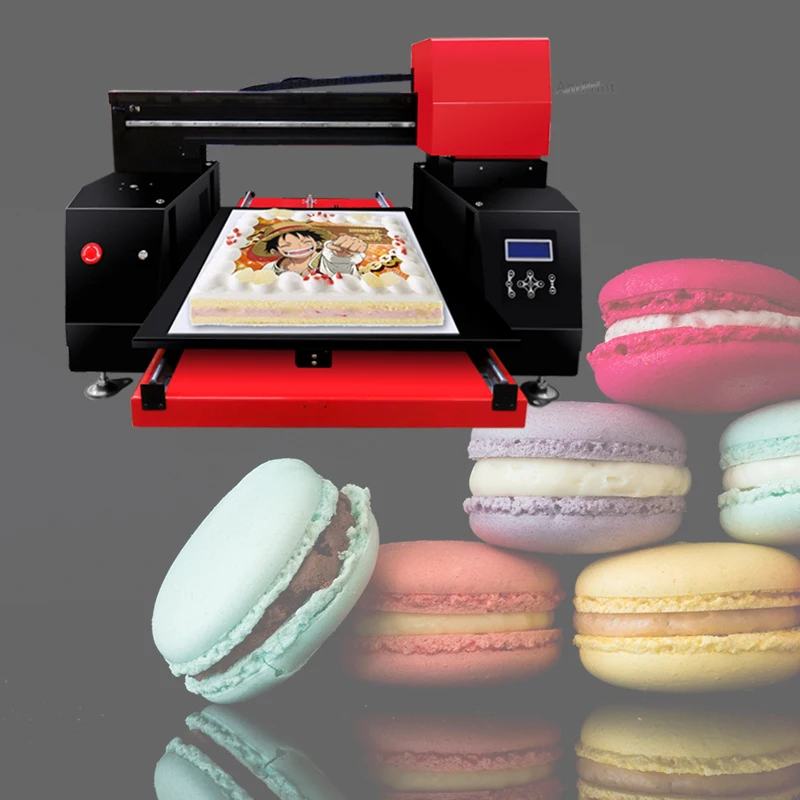 In addition, Choc Edge develops three apps, CHOC DRAW, MIX & MATCH and CHOC TEXT, to help users to draw and write on their chocolate 3D prints. A slicing software, ChocPrint, is also available.
Contact manufacturer Get a quote Add to comparison
The Micromake Food 3D printer can 3D print all kinds of paste-type ingredients, such as tomato sauce, chocolate sauce, and salad sauce. Also, the removable heated build plate is able to bake ingredients such as pancake batter.
Contact manufacturer Add to comparison
The Mmuse Chocolate 3D printer is a closed-framed chocolate 3D printer made by Muse, a manufacturer from China. This 3D printer uses chocolate beans as consumables: they melt in the extruder, just as with regular FFF/FDM 3D printing.
Contact manufacturer Get a quote Add to comparison
The Natural Machines Foodini is a 3D printer able to 3D print all kinds of paste-type food.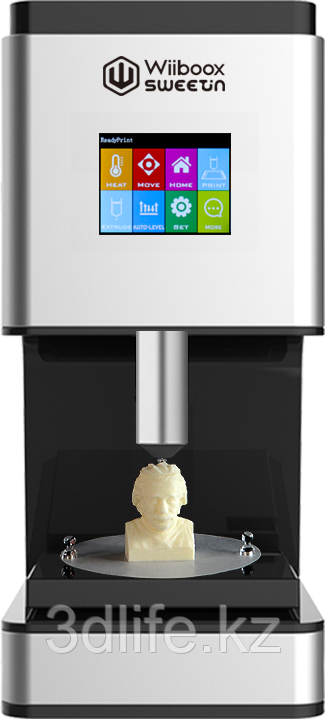 Users can fill the Foodini's capsules with any type of paste food they wish.
Furthermore, if users choose a specific Foodini recipe, the 3D printer gives instructions on which ingredients to insert into the capsules.
Contact manufacturer Get a quote Add to comparison
Thanks to its thick-paste extruder, the ZMorph VX can 3D print ceramics as well as food!
This multifunctional 3D printer is indeed able 3D print with chocolate, cookie dough, cream cheese, frosting and more.
In addition to paste extrusion, the VX is features CNC milling and laser engraving capabilities.
Contact manufacturer Get a quote Add to comparison
Special mention: Cakewalk
Materials: chocolate, meringue, royal icing, ketchup, guacamole, cream cheese, butter, mashed vegetables, Swiss butter cream
Price:

During KS campaign: €49 to €89
After KS = €119
Cakewalk 3D is a precise and practical extruder that converts your desktop 3D printer into a food printer.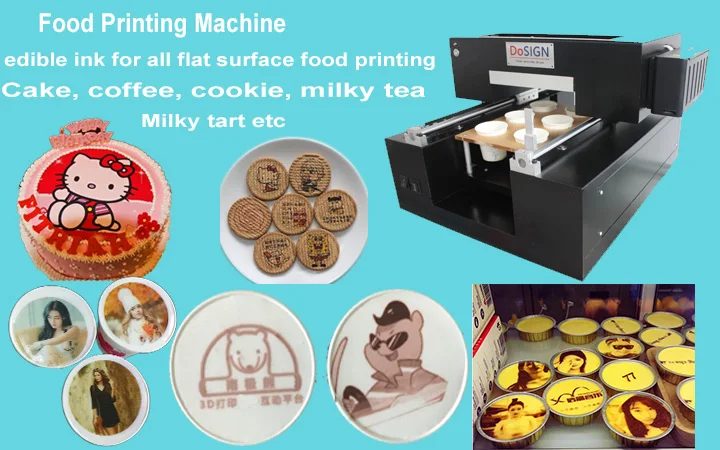 The screw-in extruder is designed to be easily installed on any type of Cartesian 3D printer. All parts are food-safe and easily washable in your dishwasher.
To adapt Cakewalk 3D to your printer, you just need to 3D print 3 or 4 pieces of support in plastic. Disassembling your plastic extruder, screwing in the support parts, and connecting the motor to your card takes less than 30 min. The extruder then works with your usual slicer.
Cakewalk3D Kickstarter campaign
Edible 3D printing: who is it for?
Restaurants and bakeries
Edible 3D printing is indeed very useful for professionals in the food industry. 3D printed food can be attractive to new customers seeking different food experiences. A restaurant serving 3D-printed food, the Food Ink. pop-up store already exists.
Industrial food production
In the industrial food production sector, edible 3D printing allows manufacturers to vary their product ranges with new creations.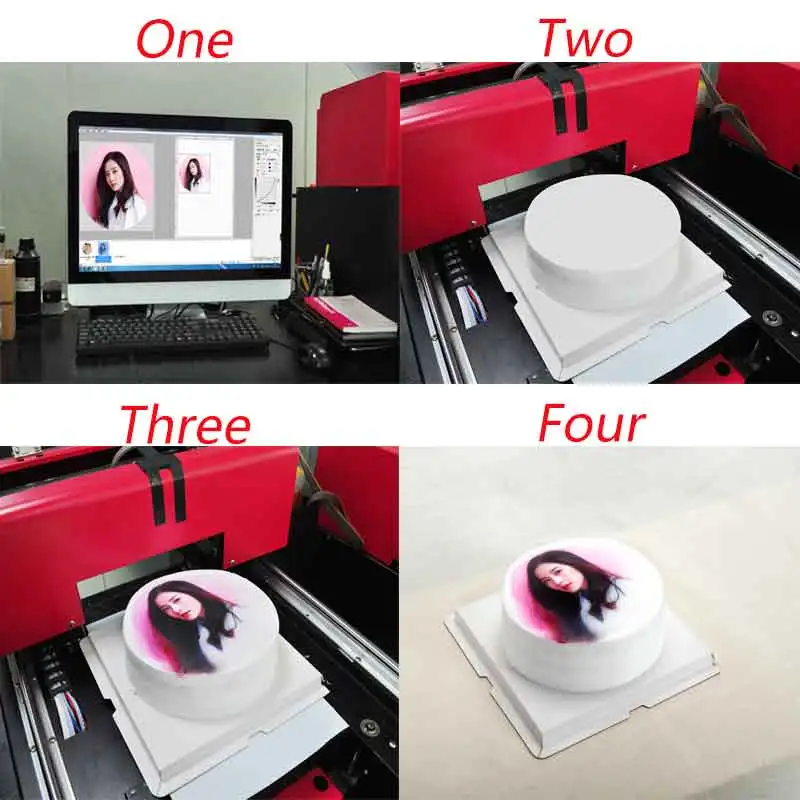 Furthermore, food 3D printers can achieve a high level of precision. Barilla, an Italian food company, 3D prints some of its pasta products.
Food 3D printing at home
Food 3D printers are also adapted for personal use. They allow for more creativity in the kitchen with food customization.
What food can be 3D printed?
Ingredients
Virtually any type of fresh food can be 3D printed as long as it's a paste, or "purée". For instance, ingredients could be:
Chocolate, candy and sugars
Pancake batter or cookie dough
Dairy products
Pasta, wheats and grains
Fruits and vegetables
Even pizza can be partly 3D printed! However, users will have to sprinkle their favorite toppings manually.
3D printed pizza by Beehex. Source: Beehex
Food 3D models
To 3D print food, we can let our imagination take over.

Users indeed have the opportunity to create their own food 3D models with special CAD software. However, it is also possible to directly download any 3D model on dedicated STL file websites.
How much does a food 3D printer cost?
Food 3D printer price
There are various price points for food 3D printers. Prices can depend on the food 3D printer's build volume and/or on the variety of 3D printable ingredients it is compatible with.
In general, the minimum price for a food 3D printer is around $1,000 (although the PancakeBot is available for under $400). However, prices may decrease in the future, just as they have for regular extrusion (FFF/FDM) 3D printers.
Other promising food 3D printing applications
Here are a few industries where food 3D printing is already beneficial.
Sustainable food
Food 3D printing could be a part of the answer to the world hunger crisis.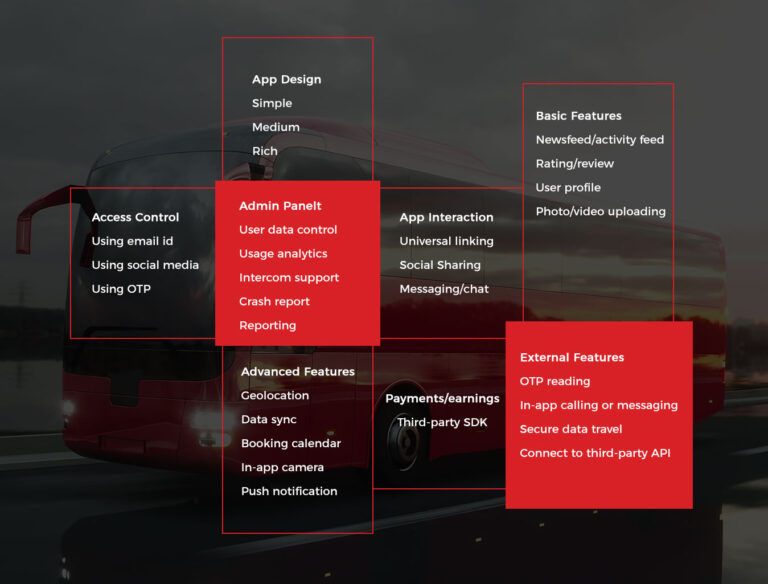 Indeed, some food 3D printers use hydrocolloids as a consumable.
This chemical, gel-like substance can mimic food. 3D printed meals with hydrocolloids could also include sustainable ingredients, such as algae.
Medical
As explained above, certain food 3D printers use hydrocolloids to create different shapes and textures for meals. Also, like the EU's PERFORMANCE program is proving, it can be very useful to make softer meals for people with chewing or digestion problems, especially elders.
In addition, medicine can be presented in the shape of yummy food, instead of pills or powder.
Army
The US Army is carrying out scientific research to provide personalized food for their soldiers.
According to Lauren Oleksyk, a food technologist leading the team at the Army's Natick research center, a sensor installed in soldiers' bodies could detect their specific dietary needs. This sensor would be interfaced with a food 3D printer, to produce customized meals.
Aerospace: NASA food 3D printer
Beehex, an American startup, has received a grant from NASA to develop a food 3D printer.
Indeed, the aerospace agency aims to allow astronauts to produce their own food during long-term space missions to go to Mars!
3D printed food ecosystem
Food ornament 3D printers
Coffee 3D printers: 3D printing on coffee
There seems to be no connection between the portrait of the Mona Lisa and coffee. However, thanks to coffee 3D printers, it is possible to see the beautiful smiling lady in a cup of coffee. Indeed, a combination between 3D printing and inkjet printing technologies allows these machines to draw images on top of any foam-covered beverage.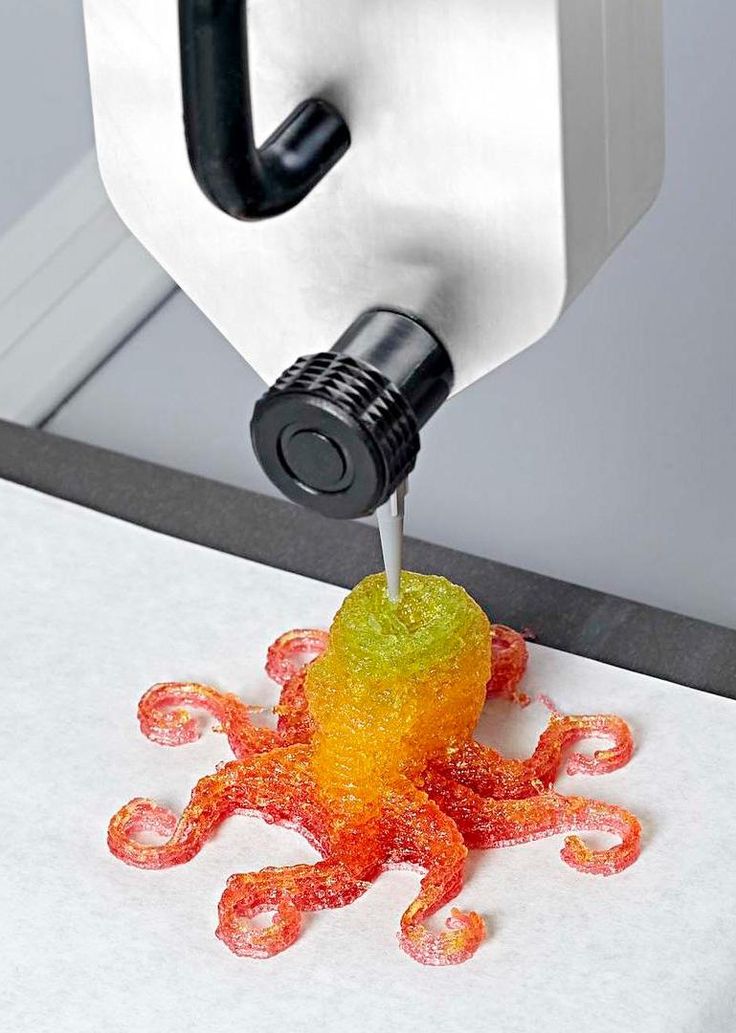 As such, the Ripple Maker, a coffee 3D printer made by Ripples, can help users print "their own selfies, favorite quotes, or special messages and images on their drinks". Another existing coffee printer is the Lixian 3D CafeMaker.
Cake ornament 3D printers
Bakery industry professionals also use 3D printers to adorn cakes or pastries. Thanks to edible sheets of paper and ink, any kind of image (including photos) can be 3D printed to decorate cakes.
Food extruders
If users already have an FFF 3D printer at home, another solution exists to 3D print food: food extruders. These tools generally feature universal compatibilities with regular extrusion 3D printers. Some of them, such as the Structur3D Discov3ry, allow 3D print with non-only edible food and clay, silicone, etc. An open-source extruder, the BotBQ Extruder, can 3D print raw meat – a good fit for your future barbecue!
3D printed food molds
3D printers can also 3D print very useful tools for food production: this is the case of 3D printed food molds.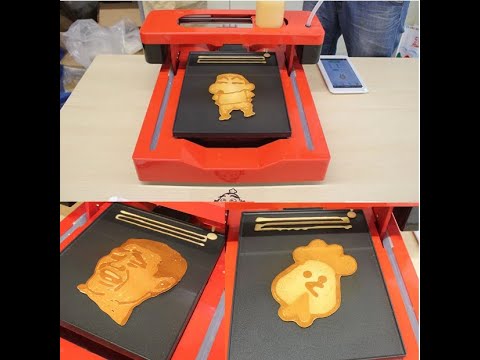 Users can create their own molds and print them in 3D to customize cakes, for example.
Ripple Maker coffee 3D printer. Credit: Coffee Ripples
Conclusion
Food 3D printers are suitable for professional, industrial, and personal use-cases. Only paste-type ingredients are printable, but a wide range of food – from pizzas to cakes – can be created. As 3D-printed food can be customized according to users' needs, it can be helpful in many fields, such as medicine.
3D printed food may also represent a hope for the world hunger crisis in the future. What food 3D printers are still missing is the ability to actually cook or bake. That is why cooking robots could be more and more popular in the future.
The 10 Best Food 3D Printers 2022 (All Price Ranges!)
They're here, and shaking up how we view and prepare food. Food 3D printers are usually hybrid FDM 3D printers that print food pastes rather than plastic filaments, printing delicious chocolate, jam or toffee layer-by-layer to create a custom dessert or savory dish based on your design.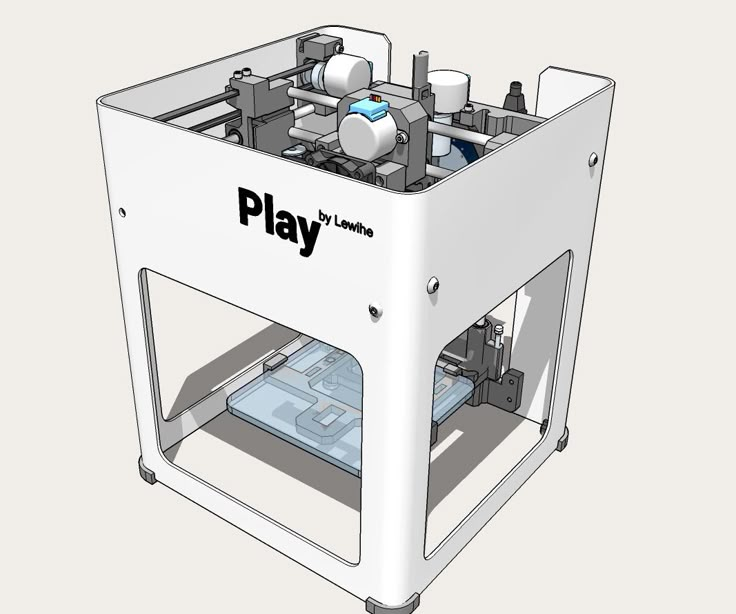 Want to 3D print a model of your face in chocolate? Or print your company's brand in biscuit to send to potential clients? You can do it all with food 3D printers.
Our ranking below features some of the best 3D printers for printing food, and compares them on accuracy, speed, variety of food types you can 3D printer, and more.
3DSourced is reader-supported. When you buy through links on our site, we may earn an affiliate commission. Learn more
The Best Food 3D Printers and where to buy them
| Name | Max Build Volume (mm) | Speed | Price | Where to buy for best price |
| --- | --- | --- | --- | --- |
| WiiBoox Sweetin | 90 x 90 x 70 | 15-70 mm/s | $1,599 | Amazon here |
| FoodBot S2 | 150 x 150 x 73 | 15-70 mm/s | $2,100 | 3DPrintersOnlineStore here |
| Zmorph VX | 235 x 250 x 165 | 120 mm/s | $4,399 | Amazon here |
| CreateBot Food 3D Printer | 150 x 150 x 100 | 20-30 mm/s | $2,115 | 3DPrintersOnlineStore here |
| Mmuse Delta Food Printer | 100 x 100 x 100 | 150-300 mm/s | $1,140 | 3DPrintersOnlineStore here |
| FoodBot D2 | 80 x 150 x 100 | 25-50 mm/s | $5,999 | 3DPrintersOnlineStore here |
| Mmuse Touchscreen | 160 x 120 x 150 | 30-60 mm/s | $5,700 | 3DPrintersOnlineStore here |
We've also written a feature story on 3D printed food.
We also have a more specific ranking on the best chocolate 3D printers.
A food 3D printer prints layer-by-layer, similar to fused deposition modeling (FDM).
What is a Food 3D Printer?
Typical FDM 3D printing involves a 3D printer's extruder depositing melted plastic filament along the dimensions specified in the STL file. It's somewhat similar to icing a cake in that regard, but when you've completed one layer the next layer is then deposited on top of that existing layer.
3D printed food will have a layered appearance as FDM parts do — if you look hard you'll see the tiny layers at slightly jagged angles like the steps on a pyramid, or a spring being pressed together.
With the icing a cake analogy, now assume that instead of icing, you can do the same action but with any edible food type. Chocolate, toffee, sugar, jam and savory flavors like tomato sauce / paste and cheese. Instead of being limited in the shapes you can make by the type of cake tin you use, you can now create incredibly intricate structures by perfectly depositing each part of food exactly where it is supposed to be.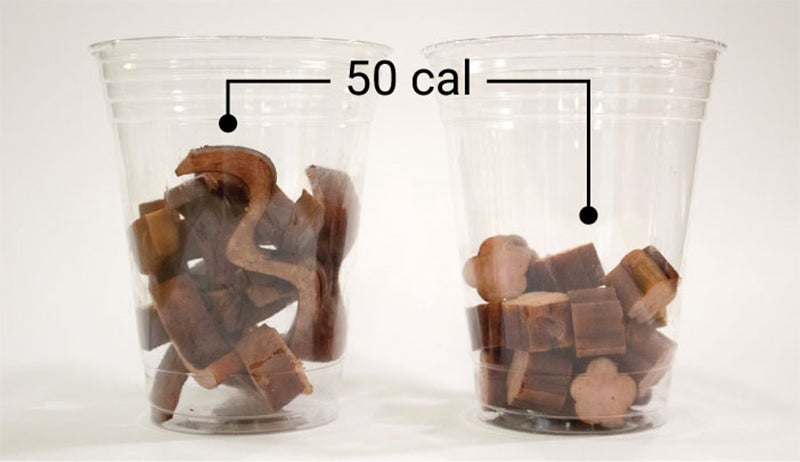 A 3D printed chocolate. You can see the layers on the side that have been printed on top of each other.
Food 3D printers are similar to FDM 3D printers — one printer on our list is a modified FDM printer — they deposit food instead of plastic filament in exactly the same way. This allows them to be more precise and accurate that any human could be, and also means that menial food jobs in restaurants and kitchens can be automated, saving time and energy.
What's more, since you only extrude the exact amount of food you need, this makes for more efficient use of food, saving both money and the environment! This is a key and reoccurring theme in additive manufacturing.
Food 3D printers are gradually making their way into STEM education as a novel and fun new way of teaching both 3D printing skills and about what we eat. Food 3D printers for kids are also a great way of family bonding while creating something delicious to eat after, as well as by small businesses who want a new way of creating custom, up-market chocolates and other treats.
Benefits of a food 3D printer
Better for the environment. 3D printed food materials can be created from alternative proteins like algae, leaves, and even insects, which are ground into a paste ready to be 3D printed. These ingredients otherwise would not be used, and are a form of protein and nutrients which may be key to future diets.
Increased food customization. Though everybody's food is already arguably customized, it isn't to the level that food 3D printers offer. Not only can you create and pick the exact ingredients you want, but you can also create custom shapes and geographies that you want your food to occupy. Want a rabbit-shaped chocolate bar? Or an emoji-shaped burger? Easy. 3D printers conquer conquer the first three dimensions for you, saving you the fourth dimension — time.
Saves time & stress. 3D food printers can automate the boring and repetitive kitchen tasks for you so you don't need to do them. Simple tasks such as presentation and laying out of ingredients can be done by the food printer, and if you are creating food from pastes then you don't need to chop those ingredients up yourself.
The Best Food 3D Printer
We have created our list of the best 3D food printers based on a number of criteria. These include price-performance ratio, speed, amount of materials available, print volume, among others.
Note: this article is not intended to be objective fact, and is based on opinions. This content is independent and features no paid or sponsored content, but we have included links where you can buy a food 3D printer, which we receive commissions on.
1. WiiBoox Sweetin — Food 3D Printer For Kids
Country based: China
Food 3D printer cost: $1,599 — Available on Amazon here
Maximum food printing area: 90 x 90 x 70 mm
Food 3D printing speed: 15 – 70 mm/s
Accuracy: 100 microns
The WiiBoox Sweetin is sold as the easy to operate, accessible food printer perfect for families at home together.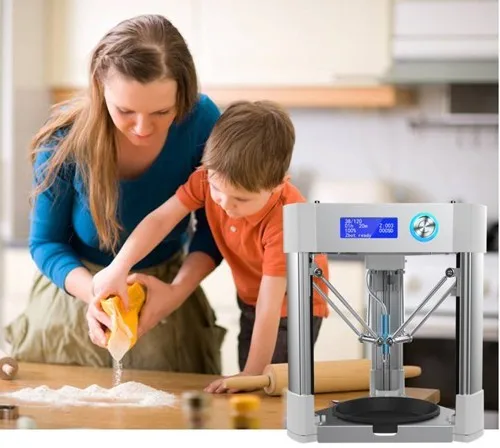 The printer itself comes with a number of models to print out, and you're free to unleash your creativity by designing or downloading your own STL files to print. It's super simple to use: just load your design onto the supplied USB and print away!
The Chinese company bring their extensive 3D printing and scanning expertise to food 3D printing. They also sell an LCD 3D printer, an upmarket dual extruder 3D printer, as well as a range of 3D scanners.
The WiiBoox 3D food printer works by preheating the chocolate filament packs (or other food filament type), setting the temperature and speed you want to print at, and then it's ready to start! You can change the print speed based on how accurate you want your 3D printed chocolate piece to be. Comments on Amazon recommend that you leave any 3D printed chocolate model for at least 10 minutes before removing it however to ensure it has cooled down and solidified.
The WiiBoox Sweetin is accurate with 100 micron precision so any cakes you decorate or chocolate food you 3D print will look crisp and smooth.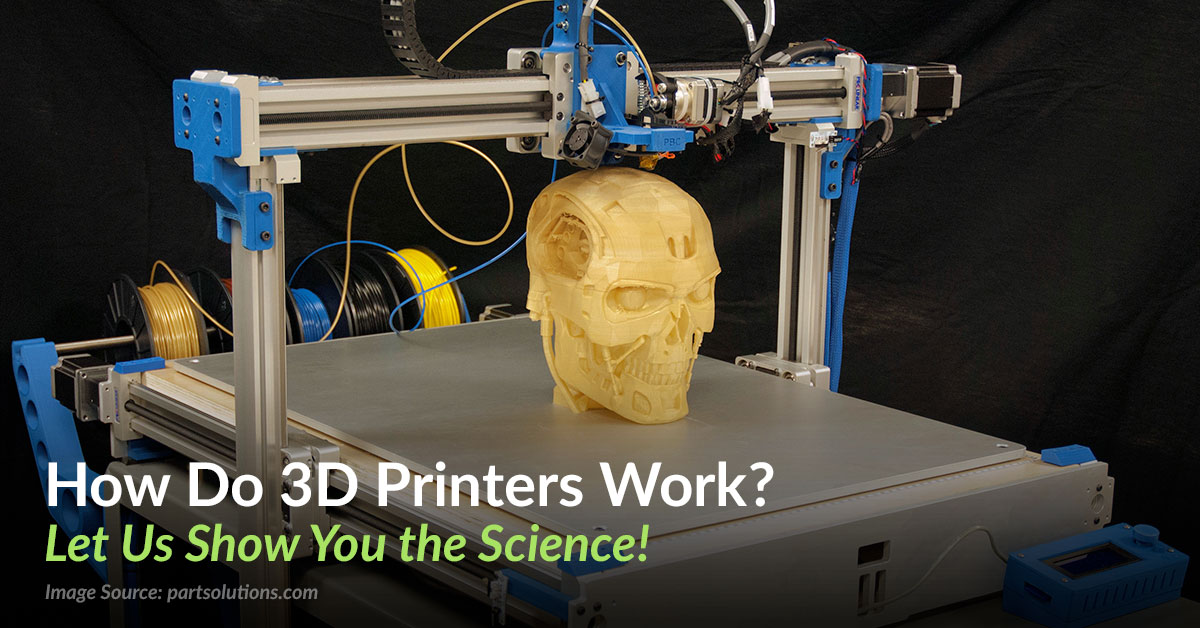 Unlike some of the other food 3D printers on this list, the WiiBoox Sweetin appears to only use a 0.6mm diameter nozzle, and though it comes with their own 3D slicer you can also set it up to use Cura.
Overall, it's a low price food 3D printer with good reliability and is easy to use. We recommend it as a great food 3D printer for kids and families to enjoy spending time together cooking and having fun, and creating delicious chocolates and sweets at the same time.The WiiBoox Sweetin printing Albert Einstein in white chocolate.
2. FoodBot S2
Food printer price: $2,100 — Available on 3DPrintersOnlineStore here
Max print volume: 150 x 150 x 73 mm
Food print speed: 15 – 70 mm/s
Accuracy: 100 microns
A versatile food 3D printer, the FoodBot S2 can print chocolate, biscuit, jam, cheese, mashed potatoes, toffee and more! You can change the speed between 15 and 70 mm/s based on the accuracy and intricacy of your print, and alter the temperature based on your preferences.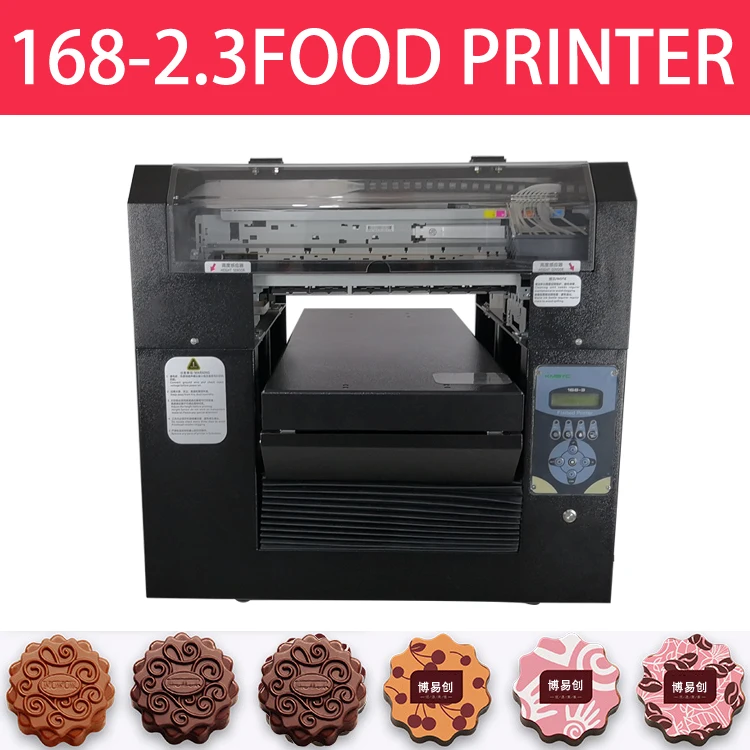 What stands out however is how great the printer itself looks — if Apple ever made a 3D printer, this is how I imagine it would look. The design is futuristic, elegant and modern; it really adds a sci-fi feel to any kitchen. The 5.2 inch touchscreen and sleek UI add to this atmosphere.
As for accuracy, you'll have no problem creating detailed food 3D prints with its 100 micron precision, with the ability to use nozzles ranging from 0.3 to 1.5 mm based on your needs. It comes with its own free 3D software to slice and prepare prints, and prints via either USB or SD card.
FoodBot stress how hygienic their S2 food printer is. The actual food filament never touches the printer, as it comes in disposable plastic dispenser tubes and is extruded straight through the nozzle. This makes keeping the printer clean and safe very easy, as there are no innards to clean, just the nozzle. Overall, it's an impressive and easy to use food 3D printer with a wide variety of materials and uses.
3. Zmorph Fab (with Thick Paste Extruder Add-on)
Price: $3,999 — Available at Matterhackers here / Available on 3DPrima Europe here
Maximum print volume: 235 x 250 x 165 mm
Thick paste extruder available here
Most people know of the Zmorph Fab as a workhorse 3D printer, drawing praise for its reliability, toughness and grit. It's also known for being unbelievable versatile — it can be converted from a 3D printer into either a CNC mill or a laser engraver!
Now in addition to this, if you buy Zmorph's thick paste extruder you can also print in chocolate, nutella, cookie dough and a few other food 3D printer filaments too. It prints pastes in a similar way to how it prints plastic filaments, so you benefit from the Zmorph Fab's 50 micron layer resolution and excellent stability.Thick paste extruder add-on sold by Zmorph allows for chocolate 3D printing.
All the technology developed for the Zmorph Fab that makes it one of the best 3D printers around also works perfectly to make it a great food 3D printer.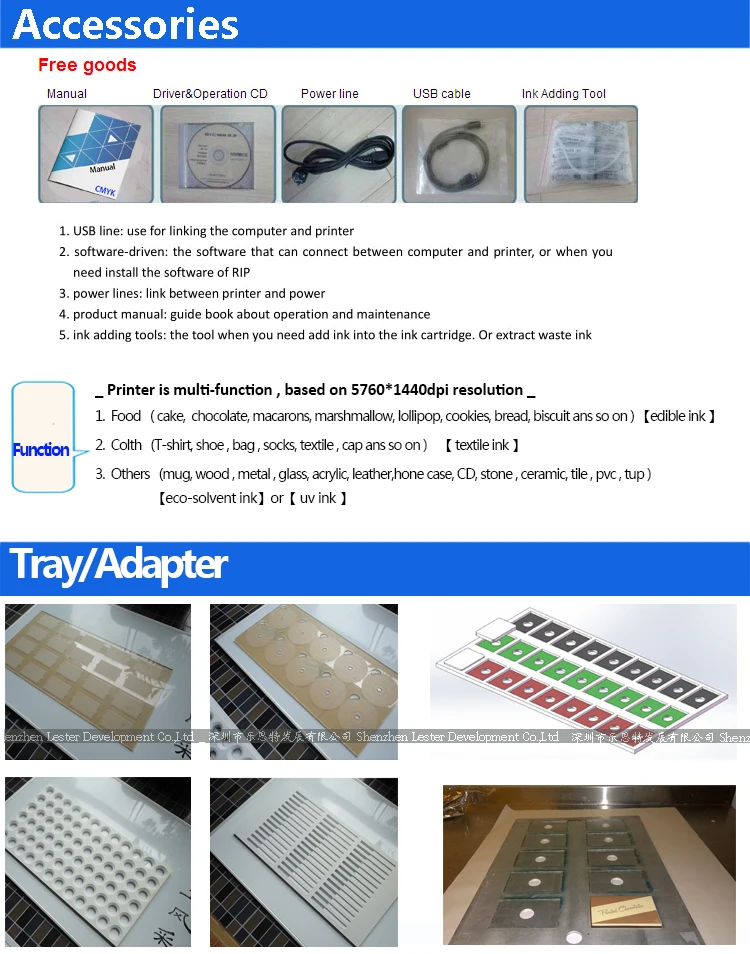 The accuracy, reliability and stability all apply in food 3D printing, and the Zmorph VX therefore is the perfect 3D printer for those who want a printer that can do it all. It's ideal if you've been looking for both a food 3D printer and standard FDM 3D printer, but don't want to buy two printers.
It is worth noting however that Zmorph do not certify that the printer's food prints are edible or take any accountability for that. The add-on is therefore more of a fun extra to have fun at home with your family, but not for those looking to sell chocolate 3D prints or to use it in a restaurant. The printer was not built with food 3D printing strictly in mind, but it is a fun add-on for $250.
4. Createbot 3D Food Printer
Price: $2,115 — Available on 3DPrintersOnlineStore here
Max food 3D print size: 150 x 150 x 100 mm
Speed: 20 – 30 mm/s
Precision: 100 microns
There are definite similarities between the Createbot and Foodbot printers, in size, speed, price and appearance.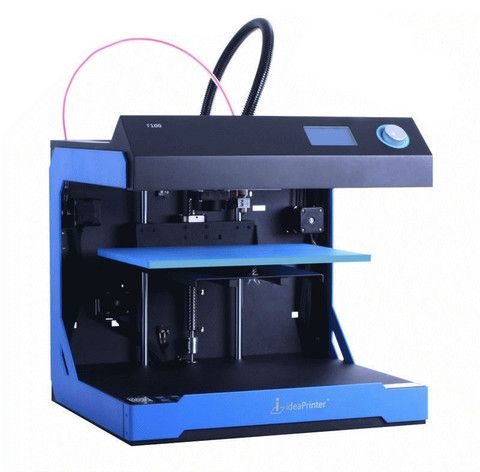 One key difference however is that the Createbot food 3D printer comes in three different colors: Champagne Gold, Simple Silver and Rose Gold. All three options portray a stylish, expensive-looking machine.
It can print many of the same ingredients as the Foodbot S2 3D printer, including chocolate, biscuit, red and green bean paste, lotus seed paste, and other foods. The actual print speed depends on the material used: it is recommended to use 20 mm/s for chocolate printing, and 30 mm/s for other materials.
A cool feature with the Createbot is the ability to operate the printer from your laptop, tablet or smartphone. You can also carefully control the printer's temperature to ensure prints retain their nutrition and print with the right consistency. Import your 3D printer model into Repetier-Host 3D slicer, slice it, and you're ready to go!
5. Mmuse Delta Food 3D Printer
Price: $1,140 — Available on 3DPrintersOnlineStore here
Maximum print volume: 100 x 100 x 100 mm
Speed: 150 – 300 mm/s
The only delta 3D printer on our list, the Mmuse delta brings the advantages of high printing speeds associated with these types of 3D printer to the food sector.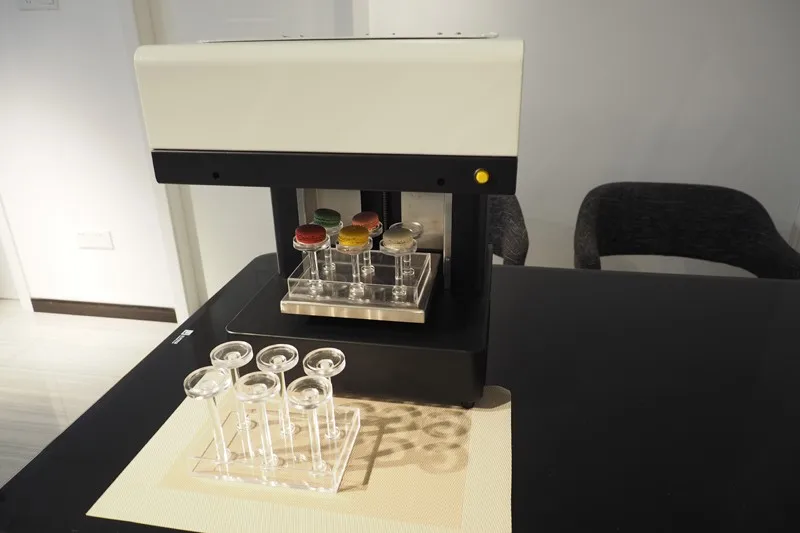 Whereas some other food printers max out at around 70 mm/s, Mmuse claim the delta food 3D printer can print between 150 and 300 mm/s — depending on the quality of print and type.
It can print materials including chocolate, pancake, candy and tomato sauce, so you have the option of either sweet or savory. Unlike most delta printers it isn't a DIY 3D printer, instead coming fully assembled and ready to print — saving time and effort. It's also lighter than most of the other food 3D printers, at a very manageable 5kg.
Rather than offer a wide variety of nozzle sizes, the Mmuse delta sticks with the standard FDM 3D printer nozzle diameter of 0.4mm. It's more of a fun food 3D printer for kids to enjoy and play with than an industrial food printer for restaurants. Don't expect pinpoint accuracy and Michelin-level food presentation, but you can definitely still enjoy creating fun food prints of your favorite kids' TV characters and other fun 3D printed food projects.
6. Foodbot D2 — Dual extruder food 3D printer
Price: $5,999 — Available on 3DPrintersOnlineStore here
Maximum print volume: 80 x 150 x 100 mm
Print speed: 25 – 50 mm/s
Precision: 100 microns
An upgrade on the Foodbot S2 that also features in our ranking, this extraordinary machine not only can print intricate food structures, but can print them with two materials concurrently!
The dual heads mean you can print either two different colors of the same food material, or two different materials.
So you could create your own design in part toffee and part chocolate, or any other combination you want. Additionally, the 3.5 inch touchscreen and ergonomic UX makes food printing a breeze.
This second print head is very useful in commercial business opportunities such as creating custom edible brand logos that need to be in two different colors or materials. Custom cake decorations, intricate chocolate pieces, mini portrait pieces and busts, and general personalized gifts are made easy with the Foodbot D2.
Both the D2 and S2 food printers have solid, sheet metal frames which aid stability, accuracy and precision food 3D printing. The D2 prints at between 25 and 50 mm/s dependent on the material printed, and can be converted to use nozzles varying from 0.4mm to 1.5mm. It's heavier however, at around 25kg — so keep this in mind if you need something very portable.
7. Mmuse Touchscreen
Country based: China
Food 3D printer price: $5,700 — Available on 3DPrintersOnlineStore here
Print volume: 160 x 120 x 150 mm
Another chocolate 3D printer, the Mmuse is a food 3D printer that looks like something out of the matrix.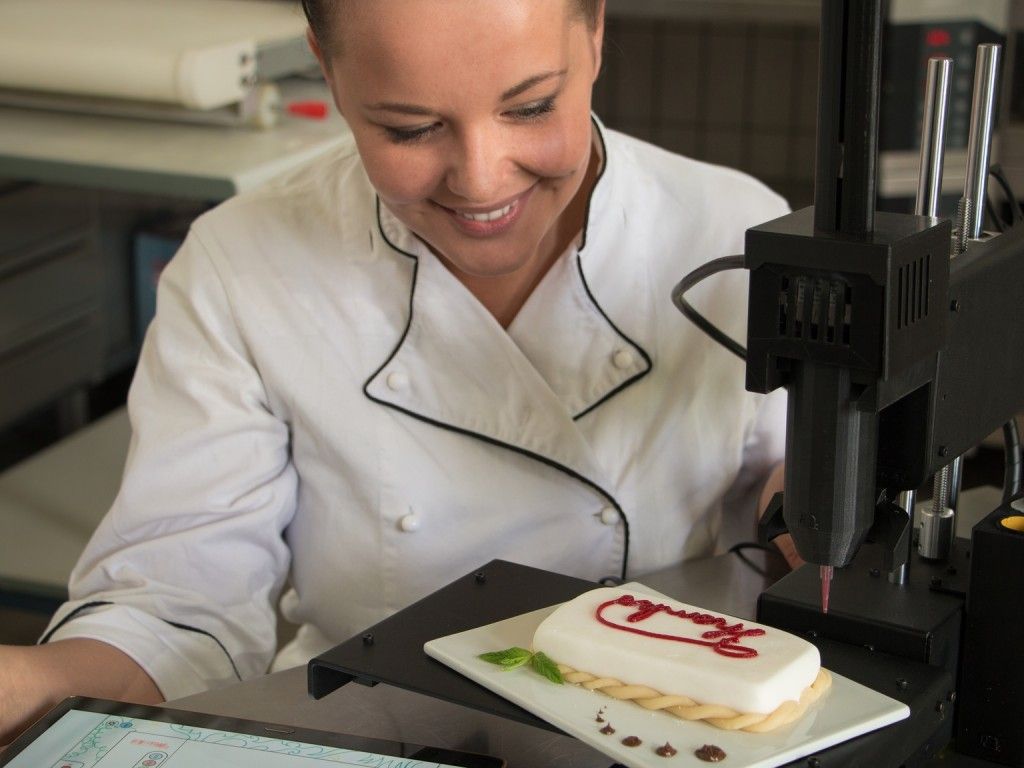 It's futuristic and beautiful, selling itself as a chocolate making experience, not just a 3D printer. It's fast too, able to print between 30 and 60 mm/s of delicious 3D printed chocolate.
There's a reason for the high price. The Mmuse chocolate 3D printer is designed to be as convenient as possible to operate, so you can 3D print food via WiFi, USB or SD card. The beautiful touchscreen on the Mmuse makes printing a breeze, and features a strong aluminium shell. Mmuse also claim it utilizes an 'intelligent temperature control technology', allowing it to 3D print chocolate at the perfect temperature so the chocolate prints as smoothly and evenly as possible. Additionally, Mmuse have designed the printer nozzle to be as easy to clean and replace as possible to maintain hygiene over years of printing.
It comes fully assembled, so all you need to do is get hold of the chocolate bean filament, choose the print settings you prefer, and let it print away. The easy-to-use touchscreen makes delicious chocolate printing a pleasant experience.
If you've got the money and you love chocolate enough, this may be the one for you. Also, if you're a chocolatier and want to automate some aspects of production, this could be perfect.
8. Natural Machines Foodini
Country based: Spain
Food 3D printer price: $4,000
Print volume: 250 x 165 x 120 mm
One of the most well-known food 3D printers out there, the Foodini is a food 3D printer breaking barriers left, right and center in the foodtech sector. Foodini, made by Spanish firm Natural Machines, recognize that though cooking is an enjoyable process for many, there are many tasks that could be automated. The Foodini food 3D printer was therefore created to streamline the repetitive tasks which are time consuming and difficult to do by hand.
Foodini is a versatile food 3D printer, able to print pizza, spaghetti, and even burgers. Its glowing reviews led to fairly wide use in restaurants, like the byFlow Focus has similarly achieved. Restaurants which use the Foodini include London's Food Ink restaurant, the entirely 3D printed restaurant, as well as La Endeca at Hotel Arts, in Barcelona.
Overall, the price is steep, but this is because of how advanced the Foodini is. It's less of a cooking tool for use within homes and more of an industrial tool for professional kitchens, but this doesn't make it any less of an incredible foodtech achievement.The Foodini food 3D printer has wide use across restaurants.
9. byFlow Focus
Country based: Netherlands
Food 3D printer price: €3,300
Print volume: 208 x 228 x 150 mm
The byFlow Focus is a sleekly designed food 3D printer with a surprisingly wide reach in businesses around the world. Unlike most fanciful and futuristic machines that seem like they won't see wide adoption for twenty plus years, the byFlow Focus is a 3D food printer which is already used in a number of restaurants and businesses.
Part of the reason is due to its reliability and ease of use. It can take a multitude of different 3D food printer materials, and switching them round is quick and easy. What's more, you can even add your own recipes to the machine to 3D print with the ingredients you enjoy most.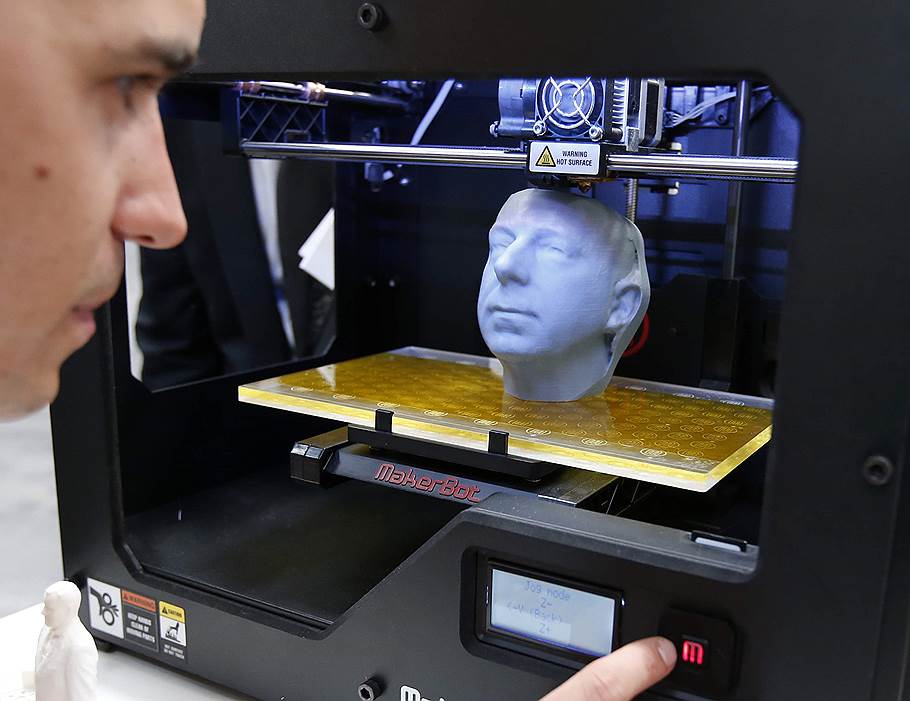 This allows you all the freedom you need to print any chocolate, pastry, or other 3D printed food dish you like, and byFlow even have over 50 downloadable 3D designs for free on their website.
As a result, businesses such as B2B chocolatier Barry Callebaut giant use byFlow Focus food 3D printers, as well as well-reputed chef Jan Smink in his 'Restaurant Smink' restaurant.The byFlow Focus food 3D printer is another food printer used across restaurants, especially in Europe.
10. Choc Edge Choc Creator 2.0 Plus
Country based: UK / China
Food 3D printer price: €2,330
Print volume: 180 x 180 x 40 mm
Originally based out of a uni campus, Choc Edge is now thriving as a leading food 3D printer manufacturer. The Anglo-Chinese chocolate 3D printer company's third food 3D printer, the Choc Creator 2.0 Plus, is a picturesque and innovative machine. Though it prints edible objects, the Choc Creator still utilizes the same layer-by-layer method as with Fused Deposition Modeling.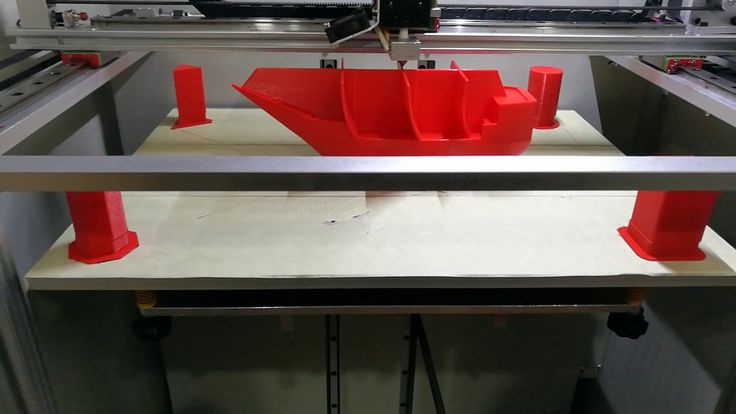 Retailing at just under $3,000, it's a great option for niche bakers and chocolatiers out there.
A few reasons why the Choc Edge Choc Creator 2.0 Plus is an industry leader are firstly how easy it is to use. The chocolate 3D printer features a large and responsive touchscreen for easy access and printing. The 0.8mm nozzle is easily removed and changed based on the 3D food material used, with the 30ml metal syringe just as easy to replace. Overall, it's a one of the best chocolate 3D printer machines on the market, and prints in the same way as your average FDM 3D printer.The Choc Creator by Choc Edge is known as one of the best chocolate food 3D printers around.
Bonus: The Food 3D Printer That Never Happened — 3D Systems ChefJet & ChefJet Pro
Country based: USA.
Food 3D printer price: $5,000 & $10,000.
Print volume: 203 x 203 x 203 mm.
The ChefJet food 3D printer created by industrial 3D printer giant 3D Systems is an unfortunate case.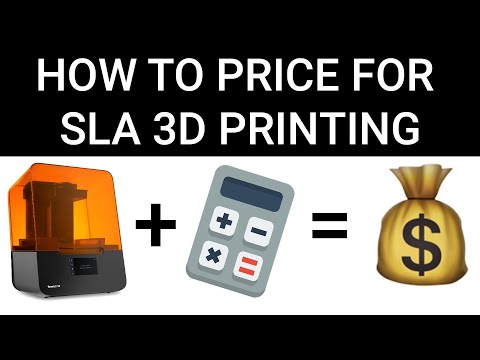 3D Systems bought Sugar Labs in 2013, suggesting there may be movements from the American company in the foodtech sector in the future. Then, when they announced and demonstrated the ChefJet Food 3D Printer throughout 2014 and 2015, people couldn't wait to get their hands on this incredible piece of tech. It could make 3D food structures out of sugar with flavours including chocolate, vanilla, mint, sour apple, cherry, watermelon, and even more!3D Systems' ChefJet Food 3D Printer now looks like it will get a worldwide release, thanks to a new distribution deal.
But it wasn't to be. Some internal friction within the company meant that the project was put on hold for several years. Then in late 2017, 3D Systems announced a partnership with CSM Bakery Solutions to create and distribute the food 3D printers along with custom-made food 3D printer material.
Therefore, though the ChefJet 3D printer isn't out yet, we still felt it was worthy of its place on this list as it will get a release soon, and has demonstrated its ability to 3D print food.
We look forward to seeing how far the ChefJet and ChefJet Pro can push 3D printed food in the future. The ChefJet is to retail at $5,000, whilst the ChefJet Pro will retail at $10,000.
90,000 characteristics, pros and cons of each model
Home / Useful / Top 10 food 3D printers 2021
07.04.2021
Content
What is the food 3D printer
Types of food 3D printers
Popular manufacturers
Top 10 best food printers: a list of the most current models

1. PancakeBot 2.0
2. Wiiboox Sweetin
3. Choc Creator V2.0 Plus
4. Choc Creator V2.0 Plus 3D Food Printer with Cooling Chamber
5. byFlow Focus
6. Chefjet Pro 9014
8. Mmuse – Chocolate 3D Printer
9. ZBOT Commercial Art Pancakes Printer F5
10. ZMorph VX

Selection Guide
Output 9
9002 A food printer is a high-tech device that is used to create culinary masterpieces.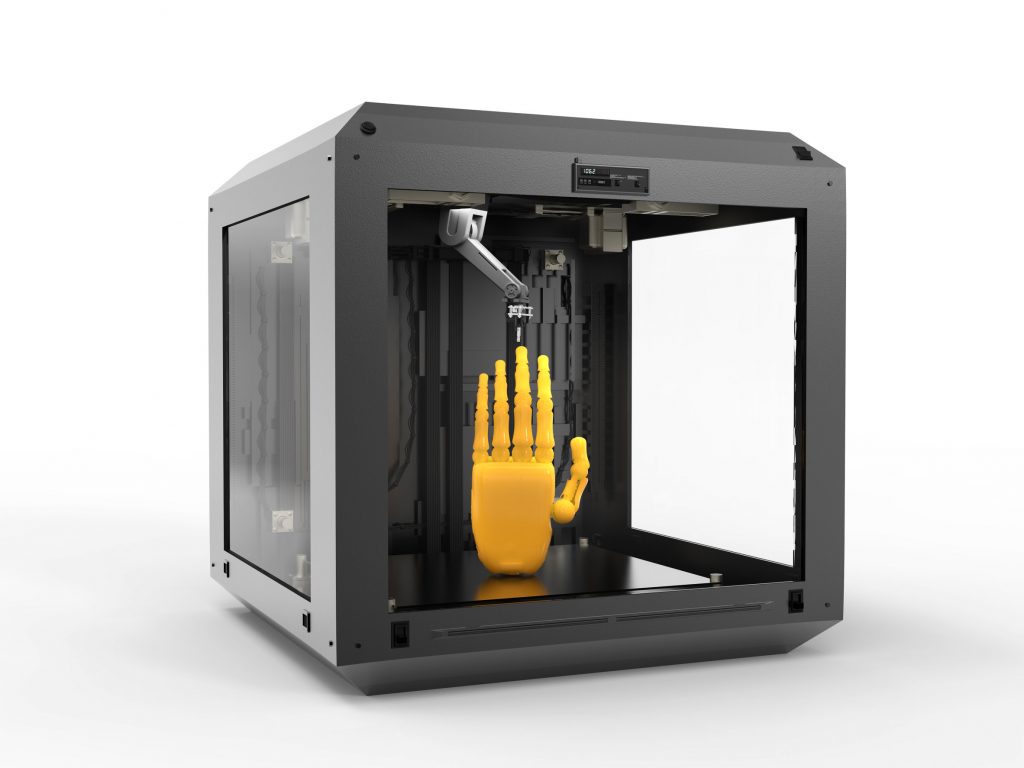 The decorative design of food products has reached a new level thanks to the use of modern technologies: high-quality and large-format printing is carried out on cakes, waffles, pancakes and even coffee. Here are the top best 3D food printers in different price categories for people who are fond of cooking.
What is a 3D food printer
The main feature of a food 3D printer is the raw materials used: instead of printing ink, the device is filled with edible ingredients. The database stores a large number of different recipes, and in order to print a dish, you just need to select one of them and activate the printing process. The final product is layered on a work surface or on a plate: it can be baked in the oven or sent to the freezer.
Application
Futuristic 3D Printed Sugar Candy
Cookies printed with glaze
Chocolate logos of famous companies
Cream Photo Print
Buying a food 3D printer is worth the owners of coffee houses, author's bakeries and private workshops.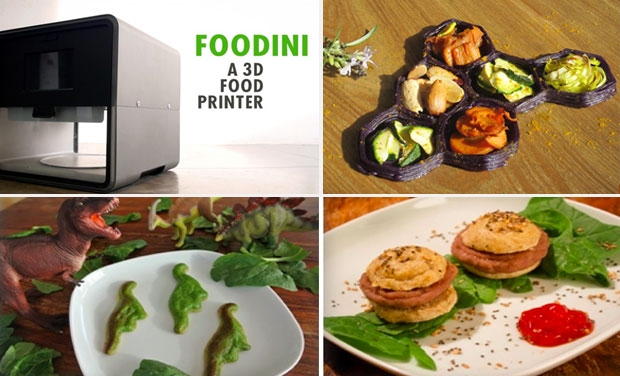 The finished product has a unique shape and bright appearance. Food printers are often used to create custom wedding cakes, cartoon character cookies, Christmas gingerbread cookies, and so on. The possibilities of a baker who owns such a device are endless: the main thing is to buy quality products.
Raw materials used
The following ingredients are used as raw materials:
Chocolate without additives and impurities;

Mastic;

Sugar;

Whipped cottage cheese;

Vegetable and fruit pastes;

Fish and meat pates;

Flour;

Cheese, etc.
The confectionery pattern is applied to sugar, wafer or shock transfer paper. The first type has a sweetish aftertaste and aroma of vanilla. Due to the snow-white surface, no additional coating is required: the drawings look bright and clear.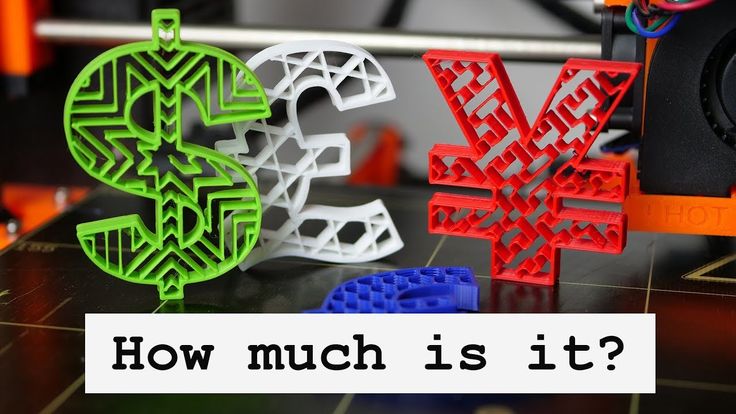 The wafer paper is made from rice flour and does not have a special taste, due to the light shade, the final drawings look less clear. Shock transfer paper is completely transparent and is suitable for transferring a design to a product (for example, a cake). For the packaging of finished products, food-grade plastic for a 3D printer is used.
Interesting! Food printers are involved in waste reduction. Unattractive fruit and confectionery leftovers are used in the preparation of printing mixes. This makes it possible to use the means of production more efficiently.
Types of 3D food printers
Cooking enthusiasts can take advantage of the following food printing devices:
Food 3D printers are devices that print dishes whose recipes are listed in a database. The final product is layer-by-layer superimposed on the work surface, and the raw material comes from filled cartridges;

Confectionery printers are used to transfer images onto specialty paper or to design small confectionery products such as candies. Such printers print an image on pre-prepared paper: rice, wafer or shock transfer;

Food plotters transfer the image not to paper, but directly to the finished product. For example, a plotter is used to transfer an image directly onto a cake.
There are several types of food 3D printers:
Extrusion - paint is applied to the surface before the dish is created. The process is controlled by the computer with the loaded image. The system has an extruder that heats the food mixture, and the distribution of raw materials depends on the print head. The raw material is loaded into a syringe placed in the head. This means that in order to combine different shades, you have to periodically stop printing and change the syringe;

A carousel-type food 3D printer also has an extruder, but its main feature is the method of feeding raw materials: the containers rotate around the working surface, the supply and dosage of the material used depends on the recipe specified in the program. The storage can contain countless recipes, and operation does not cause difficulties even for an inexperienced user.
Popular manufacturers
Eminent manufacturers offer the best value for money food 3D printer. Quality devices provide accurate printing, high speed, durability, simplicity and ease of use.
Wiibox
This company manufactures 3D printers with high build quality and high productivity. These are universal mechanisms that fill both chocolate paste and mashed potatoes. Numerous positive reviews confirm the high quality of Wiibox products.
byFlow
The Dutch company byFlow specializes in food printing technology. The pursuit of excellence helps the company open up new horizons: the technique prints products from spinach, meat emulsion and other materials. High build quality, ease of use and durability - all these characteristics are applicable to the products of this company.
Choc Edge
Choc Edge is committed to revolutionizing the world of chocolate making.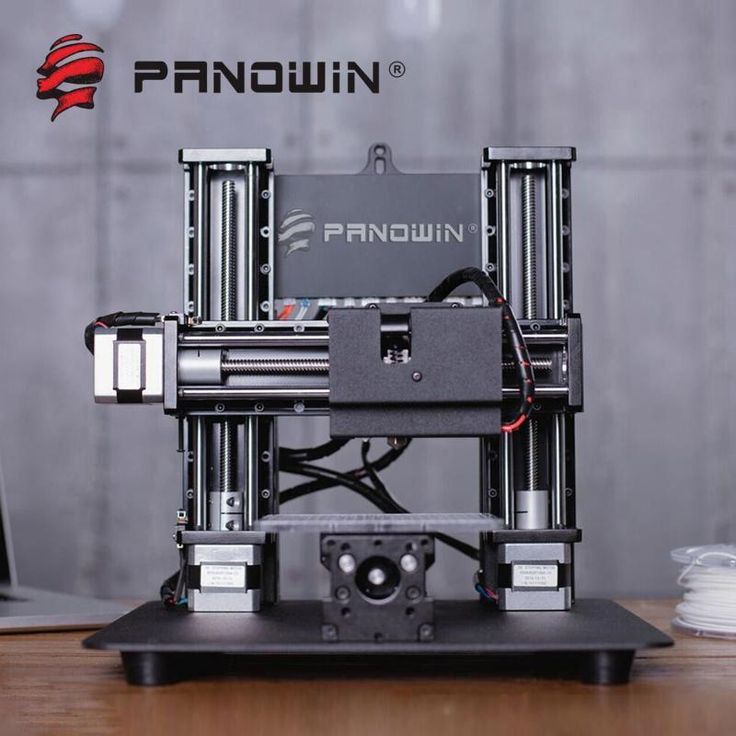 Numerous experiments and focus on consumer feedback help to create more powerful devices that provide the optimal temperature for preparing and storing chocolate figures.
Attention! Printing dishes helps save time on cooking: instead of culinary worries, the user can simply activate the printing process and get on with other things.
Free shipping
Add to compare
Product added to compare Go
Available on credit. To checkout, add the product to the cart and follow the instructions Go
Free Shipping
Add to compare
Product added to compare Go
Top 10 Best Food Printers: List of the Most Current Models
Before you buy a food 3D printer, you need to familiarize yourself with the most popular devices on the world market.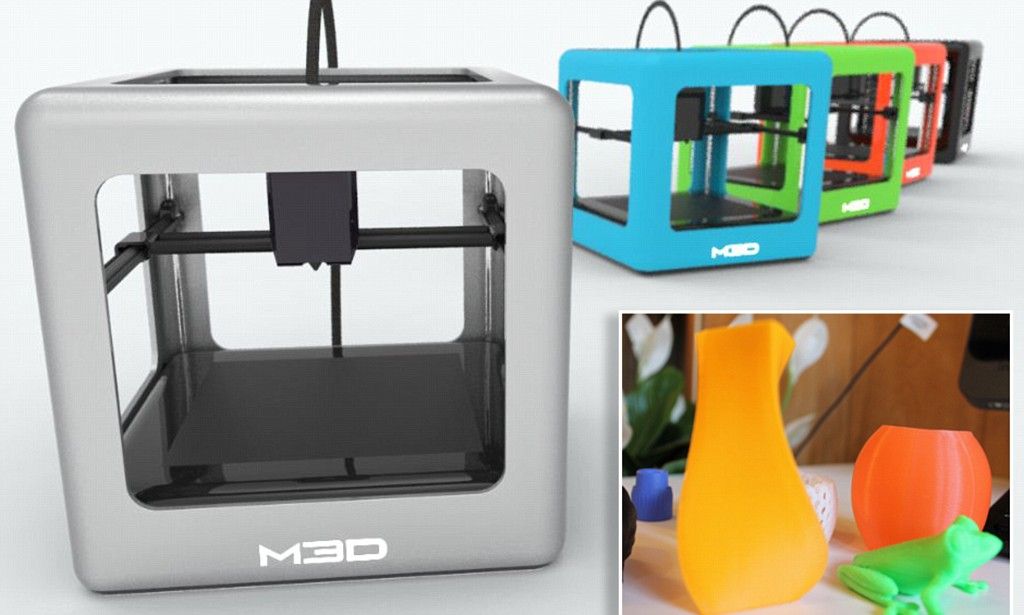 The top is based on ratings and customer reviews.
1. PancakeBot 2.0
PancakeBot 2.0 is easy to use, which means it's suitable for inexperienced users too. Users can choose from suggested designs in the software, or create their own. Used to print pancakes.
Pros:
Ease of operation;

A wide range of proposed projects;

High speed.
Cons:
2. Wiiboox Sweetin
Buying a food printer from Wiiboox is worth not only for confectionery lovers, but also for ordinary chefs: the device prints cakes, cookies and even mashed potatoes. The main raw materials can be meat, cheese, chocolate, jam, mashed potatoes, dough and much more. A convenient touch panel helps to set the desired mode of operation, and a stylish appearance complements the interior of any establishment.
Pros:
Versatility: the ability to print not only sweet dishes, but also side dishes;

Attractive appearance;

High build quality;

Convenient control by touch panel.
Cons:
3. Choc Creator V2.0 Plus
When talking about which chocolate 3D printer to buy, it is worth mentioning the numerous advantages of Choc Creator V2.0 Plus. The new model has become more perfect: the developers have worked hard to eliminate the shortcomings of the previous version. The modern model has small dimensions, thanks to which it can be used in any kitchen, and the uniform heating of the syringe ensures high-quality and uninterrupted operation. In practice, the chocolate printer has shown tremendous potential: it prints complex figures from chocolate.
Pros of :
Attractive appearance;

Uninterrupted work;

Durability;

The ability to create durable and beautiful chocolate figures.
Cons :
4.
Choc Creator V2.0 Plus 3D Food Printer with Cooling Chamber




The new version of the Choc Creator V2.0 Plus printer is equipped with cooling chambers by popular demand. Users say that maintaining the optimal temperature in the room to preserve the integrity of chocolate figures is too problematic: therefore, the new device cools the raw materials. The price of a food 3D printer with a cooling system is slightly higher than a classic one, but the high performance of the final product justifies any costs.

Pros of :
Availability of a cooling system for finished products;

High printing precision;

Long service life;

Ease of use: You can turn the fans on and off with the side buttons.
Cons :
Attention! Confectionery food 3D printers are often used by artists to create edible masterpieces. This is a unique technology that helps to unleash the creative potential of the chef.
5. byFlow Focus
Food printer from the Dutch company byFlow, which specializes in 3D printing of food. The compact high-tech device is used for the bakery industry, and the cartridges are suitable for the application of any pasty ingredients.
Pros:
Cons:
6. Chefjet Pro
Buying a ChefJet Pro food printer is a must for people who dream of making bright and stylish sweets. The device is created on the principle of inkjet printing: sugar-containing powder materials are used instead of paints. The final product is made by powder layering. The printer is suitable for combining different shades and creating gradients.
Pros:
The ability to create unique flavors;

Neat and bright printing;

Aesthetic appearance of the device.
Cons:
7. Foodini
The 3D food printer from Foodini works on the principle of a stationary printer, but instead of printing inks, layer-by-layer imposition of edible raw materials is used: dough, cream, chocolate, cream, etc. The device is versatile: the user himself can choose the material, or use ready-made cartridges with products.
Pros:
Practicality;

High build quality;

Attractive appearance;

Availability of an online platform with unique recipes.
Cons:
8. Mmuse – Chocolate 3D Printer
The closed MMuse 3D printer is suitable for chocolate printing. Chocolate beans are used as raw materials: they are heated in an extruder and fed to the work surface through the print head.
Pros:
Cons:
9. ZBOT Commercial Art Pancakes Printer F5
ZBOT Commercial Art Pancakes Printer F5 3D Printer
A food printer from Chinese manufacturers is used in the process of making pancakes of various shapes. Ease of operation allows the device to be used by children under adult supervision.
Pros:
Ease of operation;

High build quality;

Affordable cost.
Cons:
10. ZMorph VX
A multifunctional 3D printer capable of printing not only food, but also rubber, ABS plastic, polylactide, PVA, nylon, elastic and metal materials. The product is able to print with chocolate, butter, cookies, icing and other ingredients. In addition, there is a function of engraving and CNC milling.
Pros:
Cons:
High price.
Selection guide
The modern market offers a wide range of food printers. Before making a purchase, you need to carefully study the characteristics of each model and build on your own preferences. Experts have created several recommendations for choosing:
In case you want to create realistic images for confectionery 3D printing, pay attention to the diameter of the nozzle: the narrower it is, the more accurate the image will be;

It is better for people living in regions with a warm climate to purchase chocolate 3D printers with a cooling system: such devices ensure that the figurines are kept at the optimum temperature;

The possibility of self-refilling the cartridge is the most practical and economical way to operate the printer;

Print speed is an important consideration for restaurant owners. Large batches of dishes must be produced quickly, and for home use this is not a very strict selection criterion.
Output
In the catalog of our online store, you can choose the best food printers from famous brands to create culinary masterpieces. Explore our range, learn about the characteristics of each printer and make great purchases.
#Useful
Expert in the field of additive and subtractive technologies, 3D equipment and CNC machines with over 10 years of experience.
Share
all materials
Do you have any questions?
Our specialists will help you with the choice of 3D equipment or accessories, consult on any questions.
how 3D printers for printing products will help you maintain a healthy diet - Teller Report Teller Report
Short link
Anastasia Ksenofontova
Scientists from Ewha Women's University (South Korea) have created a 3D printer that prints products with a given nutrient content and predetermined taste properties.
The author of the development, Jin-Kyu Lee, presented his invention on April 24, 2018 at the annual meeting of the American Society for Biochemistry and Molecular Biology in San Diego. About the prospect of using "smart" food - in the material RT.
from 3
d-
products up to 3
d-
kitchens
South Korean scientists from the Niwood University were developed by a 3D printer, which transforms powder ingredients into full-wrapped content and granted content of the prescribed content and granted content of the prescribed content and granted content of the prescribed persons predetermined taste properties.
Related
A spoon for the Earth: how a healthy diet can improve the ecology of the planet
June 2 is Healthy Eating Day. Research scientists show that changing eating habits and accustoming yourself to the right.
..
Key nutrients (such as carbohydrates and proteins) are ground into powder at a temperature of -100 °C. Then the resulting raw material is heated and turns into a porous film. After that, a three-dimensional product is created from several layers of films. The uniqueness of the development lies in the fact that by combining films with different content of proteins, carbohydrates, trace elements and vitamins, you can get a product saturated with nutrients in the required proportion. In addition, you can experiment with the flavor palette of the product, combining, for example, powdered pear and apple.
"We believe that one day anyone will be able to purchase cartridges containing powdered analogues of various ingredients that can be "collected" together using 3D printing and prepared a "dish" according to individual needs and preferences," said the author of the development, the researcher from Ewha Women's University Jin-Kyu Lee.
Balanced Diet
The developers believe the new technology will significantly reduce food waste and the cost of food storage and transportation.
Also, according to scientists, their invention will help meet the food needs of the growing population of the planet. According to the Food and Agriculture Organization of the United Nations, by 2050 the world's population will increase from the current 7.6 billion people to 9.8 billion, and in 2100 it will reach 11.2 billion.
"If a family gets a 3D printer, then they don't have to be afraid of hunger. Of course, we are only at the beginning of the journey. We continue to optimize our development to create customized products that last longer than usual," said Jin-Kyu Lee.
Facebook
© 3D Systems Corporation
The first 3D food printers appeared in 2015 and could only prepare simple meals. One of these devices works in the FoodInk 3D kitchen restaurant, opened in London in 2016. Everything in this establishment - from food to furniture and cutlery - is created on a 3D printer.
The restaurant offers a nine-course menu to visitors. The 3D printer used here works on the principle of a conventional one, the role of ink is played by a paste of edible ingredients, such as cottage cheese or chocolate mousse.
According to Russian nutritionists, the development of Korean scientists will help people maintain a balanced diet. However, experts emphasize that it is not worth doing "self-healing" with the help of a 3D printer - first you need to seek advice from a specialist.
"On complex developments that provide for a certain nutrient content, a person will not last long. In addition, it deprives him of the pleasure of eating. Such 3D food can be balanced and healthy, but quickly get bored. And of course, it's better not to prescribe a diet for yourself, but to turn to a competent nutritionist who will make up a diet based on the state of your body, "said Alla Pogozheva, professor at the Research Institute of Nutrition of the Russian Academy of Medical Sciences, in an interview with RT.
Russian developments
"In Russia, printers for printing products are not yet manufactured. For now, they remain a luxury item. However, in ten years, printers for printing products will most likely become more affordable for the average consumer, "said Alexander Vinogradov, director of the chemical and biological cluster at ITMO University, in an interview with RT.
Related
"Printed" organ: Chinese scientists have grown and transplanted auricles to five children at once
Scientists from China have grown new ears for five children born with microtia - insufficient development or complete absence of the ear...
At the same time, 3D printing methods are actively developing in Russia, but in a more fundamental direction. So, domestic researchers from the Federal Research Center "Crystallography and Photonics" of the Russian Academy of Sciences developed in April 2018 the first 3D printer that immediately creates a three-dimensional structure.